New York Times bestselling author Jennifer L. Armentrout's high fantasy Blood and Ash series has it all: brilliant world-building, enemies-to-lovers angsty forbidden romance, mystery, action, and plot twists you never see coming. Sexy and addictive, it leaves you wanting more.
If you've been captivated by this intricate and seductive world, there's still plenty to explore. Here's a comprehensive list of fantasy books like From Blood and Ash to tide you over while waiting for the next installment.
Books Like From Blood And Ash
The future of the kingdom of Solis depends on the sacrifice of one person: Poppy, a Maiden, meant to live a chaste and solitary life, waiting for the moment of her Ascension when she is found worthy by the gods.
Poppy never had a choice in the matter, and things go awry when she meets the swoon-worthy guard Hawke. Her path changes as her feelings stir, and her mission becomes finding a way to save the kingdom using her courage and intelligence instead of the ritual she was drafted to perform.
The Blood And Ash series by Jennifer L. Armentrout is popular among new adult literature fans and lovers of YA books, as well as fans of fantasy novels. Its notable feature is romance as an integral part of the plot – it's steamy, but it's relevant for the plot, which makes it more adult fantasy than your classic young adult lit.
If you loved the book and are hungry for more, here's a list of books like From Blood And Ash to help you out. (Some descriptions might contain mild spoilers.)
0. Blood And Ash series by Jennifer L. Armentrout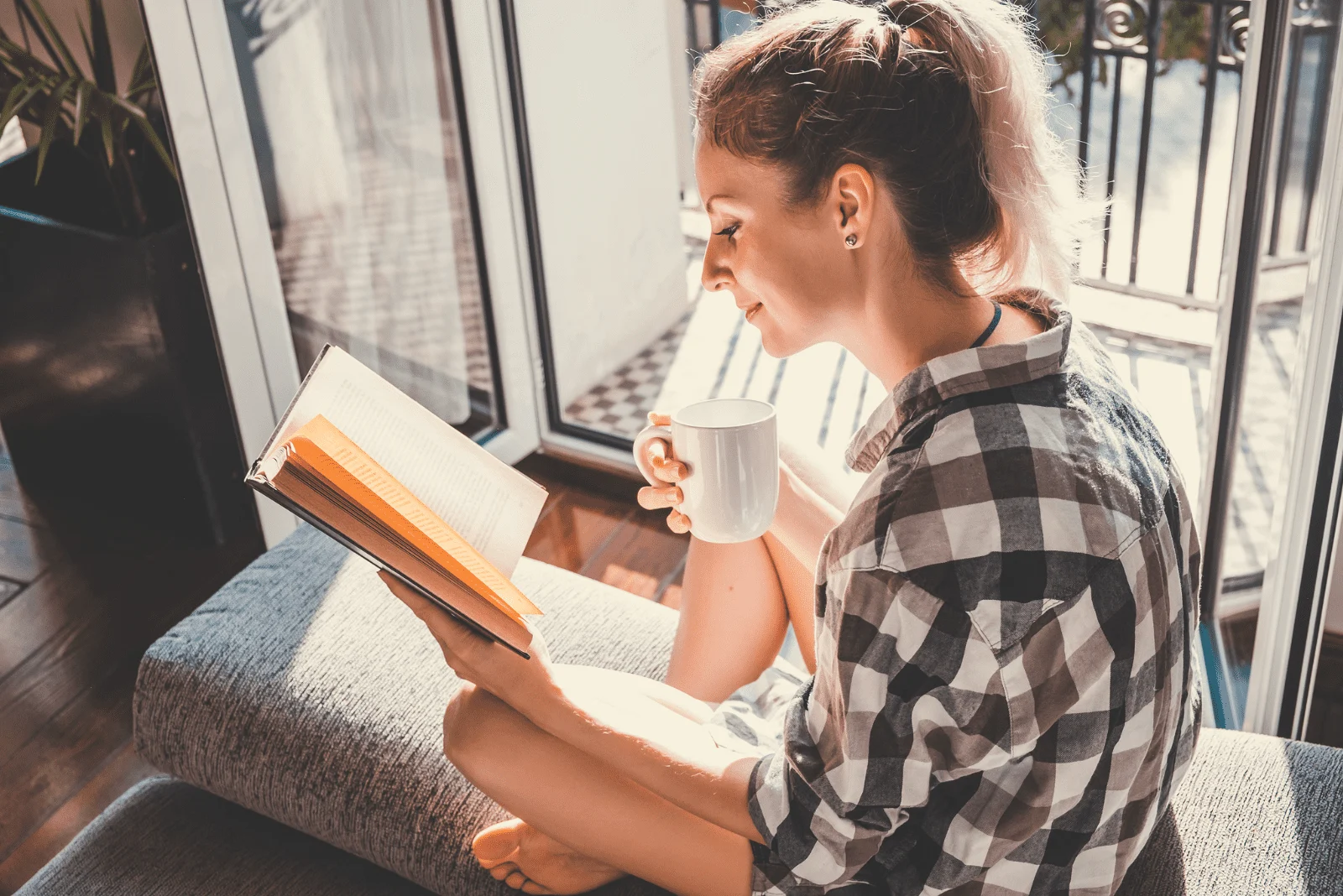 You're probably well aware of this, but just in case: before you go searching for similar books, make sure you've read the whole FBAA series first!
From Blood And Ash is only the first book and the introduction to the fantasy world of Maidens, Ascended, Craven, and Atlantians. The second book is called A Kingdom of Flesh and Fire, followed by The Crown of Gilded Bones and The War of Two Queens.
The next book in the series is coming up, according to Jennifer L. Armentrout's Goodreads profile.
1. Flesh And Fire series by Jennifer L. Armentrout
Another series by Jennifer L. Armentrout set in the same universe as Blood And Ash, it consists of two books at the moment: A Shadow in the Ember and A Light in the Flame. It serves as a prequel to Blood And Ash, and you'll love its connection to the original series.
Following another Maiden, Seraphena, this series sets up and enlightens many points from Poppy's story. You can expect romance, angst, sexual tension, action, suspense, and an amazing plot.
2. A Court Of Thorns And Roses series by Sarah J. Maas
Originally intended as a retelling of fairy tales, this incredibly successful new adult high fantasy novel series ended up only using them as inspiration.
After huntress Feyre Archeron kills a wolf in the forest, she has to pay the price. She is captured and brought into fae lands, but her captor is not what he seems.
What follows is an epic love story brimming with a passion only seen in fiction after enemies become lovers, made suspenseful by the struggle to break an ancient curse.
The reading order of the series is:
• A Court of Thorns and Roses
• A Court of Mist and Fury
• A Court of Wings and Ruin
• A Court of Frost and Starlight
• A Court of Silver Flames
RELATED: The Hottest Make Out Positions To Maximize Your Steamy Sessions
3. Crescent City by Sarah J. Maas
Crescent City is planned as a trilogy, but so far, there are two books in this adult fantasy series by Sarah J. Maas: House Of Earth And Blood and House Of Sky And Breath – if you check out this series and decide you like it, you can look forward to the third part.
In a well-crafted world of angels and demons, heroine Bryce Quinlan embarks on a quest to investigate the murder of her closest friends. A fallen angel and assassin, Hunt Athalar, joins her looking for freedom but finds love.
Sizzling hot and full of mystery and suspense, this series will delight you if you like a dark atmosphere, character development, and epic fantasy.
4. Bargainer series by Laura Thalassa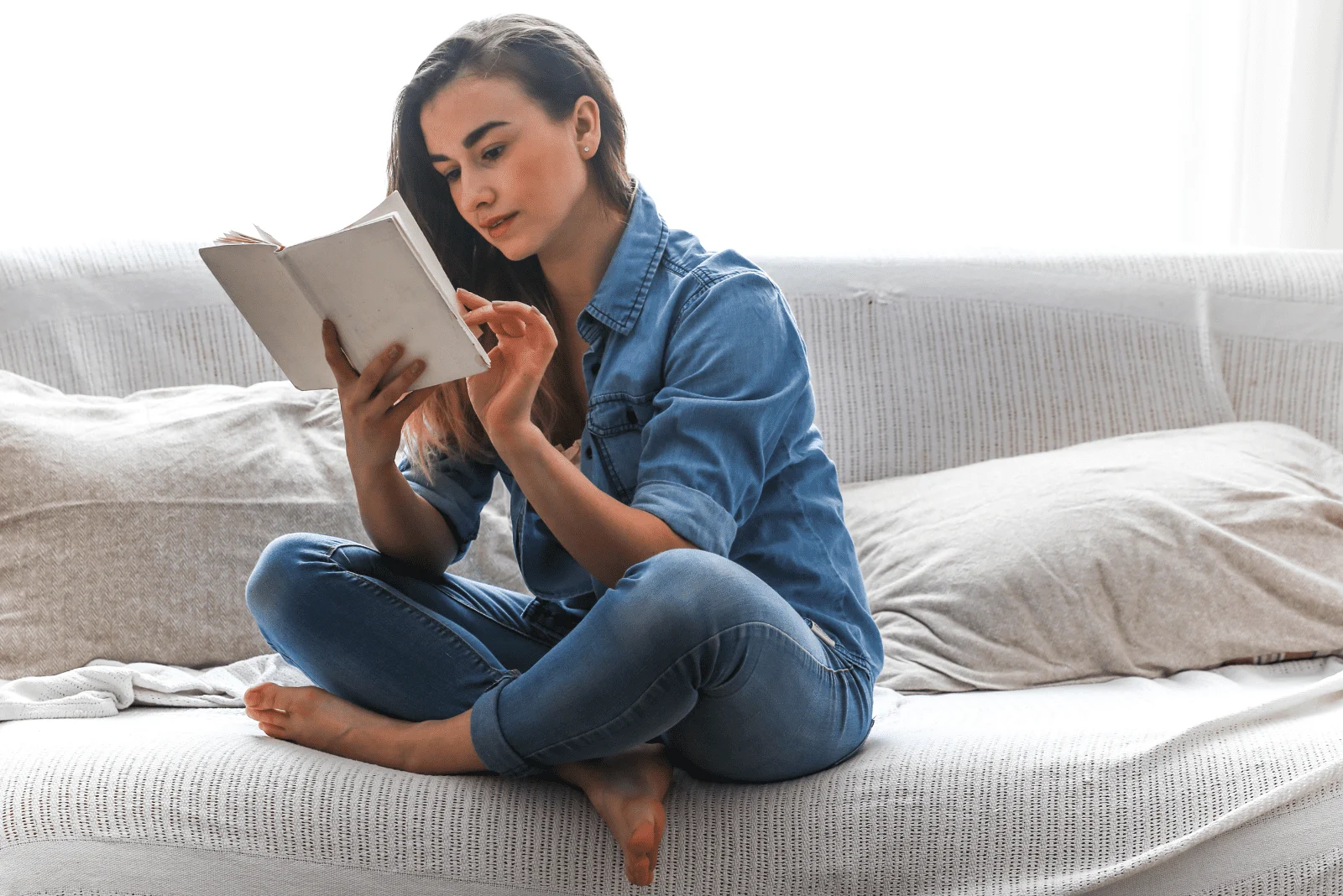 This series consists of four books: Rhapsodic, A Strange Hymn, The Emperor of Evening Stars, and Dark Harmony.
Set in an urban fantasy world filled with paranormal creatures, Rhapsodic follows a siren named Callypso Lillis, mostly called Callie, whose story begins when she's 16 years old. Callie has a problem that she needs help solving, so she calls the Bargainer, a mysterious fae who can help you – for a price.
The price is owing him a favor, and the IOU he gives Callie is a bead. Callie calls him back 322 times over seven years, and this is where the present-time story starts: when he finally comes to collect, asking for a kiss.
The story switches between flashbacks of the times she called him and the present when the Bargainer needs adult Callie's help with his kingdom.
The focus of the first book in the series is on the romance developing between them. This steamy love story is both sexy and sweet, and the adventures of Callie and her fae lover continue in the rest of the series.
RELATED: 7 Traits That Make You So Damn Sexy (According To Men)
5. The Four Horsemen series by Laura Thalassa
Pestilence, War, Famine, and Death: the four installments in Laura Thalassa's series take their names from the four stages of the Apocalypse. This already tells you that what you're about to embark on are stories of epic proportions: these dark paranormal adventures will captivate you with their intensity.
The four horsemen arrive on earth, seeking to destroy all humanity – but what happens when their plans are disrupted? Each of the horsemen faces a heroine determined to stop them from destruction, and you know what happens: internal conflict, struggle, and steamy passion.
These dark adult fantasy romances might not be for everyone, but if you like twisted stories of a heroine falling for a truly bad guy, give these a shot.
6. A Heart Of Blood And Ashes by Milla Vane
A Heart Of Blood And Ashes is the introduction to the A Gathering Of Dragons series.
Maddek is a warrior prince on the path to avenge the death of his parents. On his quest, he abducts the daughter of the man who had his parents murdered – Yvenne – but what he doesn't know is that getting away from her father was what she needed.
They're on the run the entire time, and the heat between them grows as they get to know each other. Yvenne is a true heroine who stays true to herself and doesn't back down when faced with Maddek's brutish habits.
They fall in love against all odds, and the heat between them sizzles!
RELATED: A Step-By-Step Guide On Triggering The Hero Instinct In Men
7. Kingmaker Chronicles series by Amanda Bouchet
Catalia "Cat" Fisa is a powerful clairvoyant known as the Kingmaker disguised as a soothsayer in a traveling circus. She wants nothing to do with her magic and would rather live her life as she wants.
Griffin, a warlord who wants to use the Kingmaker in his newly conquered realm free of magic, abducts her, but she doesn't come easy.
Fighting him every step of the way, Cat's fiery nature slowly makes him change his mind until he no longer wants to use her as a weapon but desires her to be his Queen.
This scorching hot romance builds slowly on their epic journey through a fantasy world of gods and monsters based on Greek mythology.
When you're done with the first book, A Promise Of Fire, check out Breath Of Fire and Heart On Fire if this universe and characters steal your attention.
8. Earthsinger Chronicles series by L. Penelope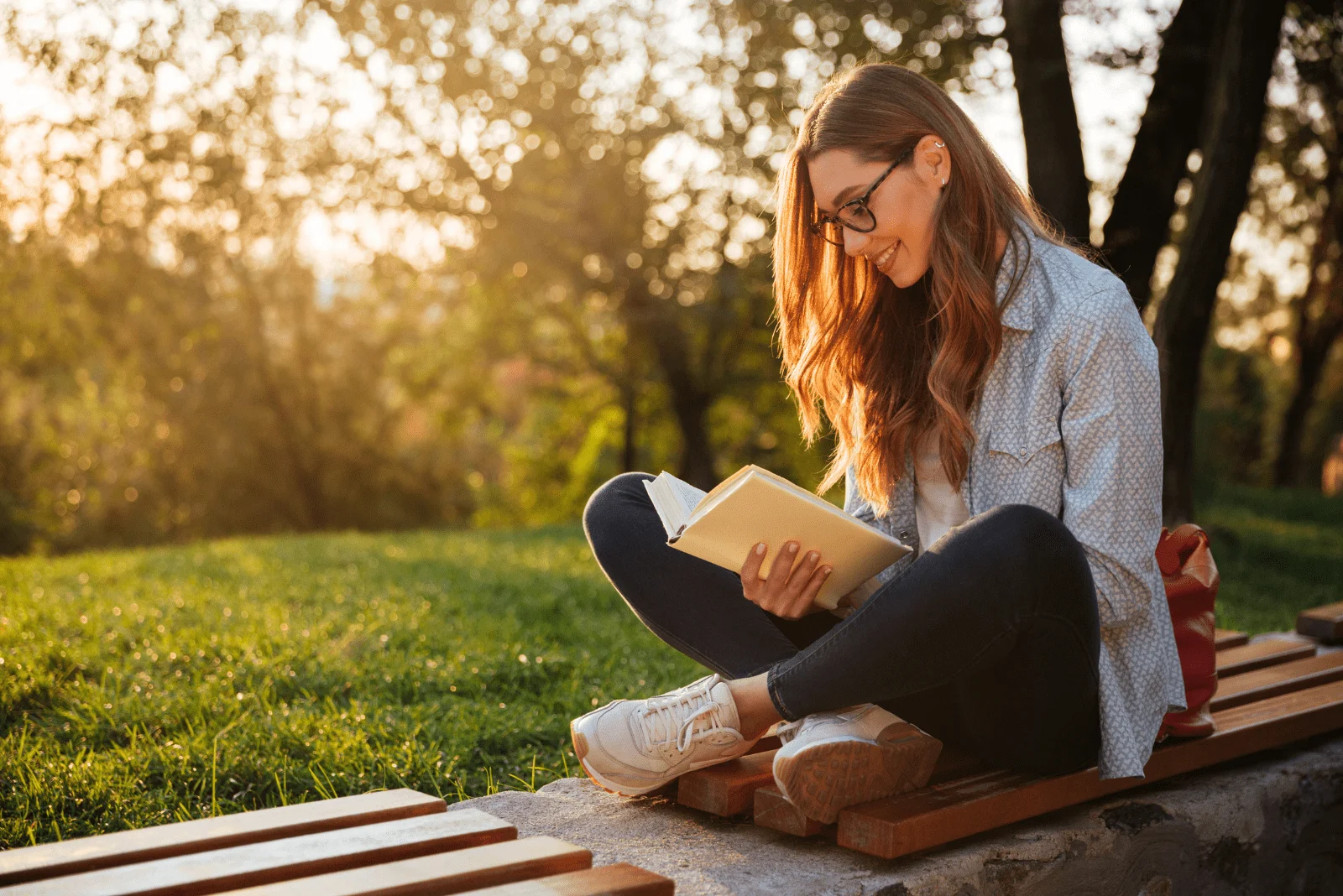 In a world where two kingdoms could only keep the peace by being separated by a magical veil, Jasminda is an outcast for the color of her skin and her magic of Earthsong.
When she meets Jack, a spy, she learns that the veil is weakening and war is on the horizon. Jasminda's gift of Earthsong might be the key to stopping the war and uncovering the secrets of the Queen Who Sleeps.
Jasminda and Jack come from different sides, but their relationship develops quickly as they face danger together.
There's plenty to read in this thrilling epic fantasy series. It consists of four novels and several short stories. The first novel, Song Of Blood & Stone, is self-contained, but if you want more, the series also includes Whispers Of Shadow & Flame, Cry Of Metal & Bone, Requiem Of Silence, and four novellas.
9. Promise Of Darkness by Bec McMaster
A richly developed world, slow burn romance, angst, a sexy hero with mysterious powers, what more could anyone want?
In an effort to keep the peace, princess Iskavien must live with Thiago, Prince of Evernight, for three months. Plenty of terrifying stories and rumors surround him, so when he takes Iskavien to an old castle in a frozen city, she must learn how to deal with everything.
Thiago doesn't hide that he wants Iskavian, but she fights her attraction to this dark and brooding yet charismatic character. The tension is high, and the close quarters of the first half of the novel make the chemistry between them magical.
And if you want more after you finish Promise Of Darkness, two more books in the series await: Crown Of Darkness and Curse Of Darkness.
RELATED: What Makes A Man Want To Protect You? 13 Surprising Reasons
10. Shadows and Crowns series by S.M. Gaither
The Shadows and Crowns series has four books so far, with the fifth one soon to be published. At the moment, you can read The Song Of The Marked, A Twist Of The Blade, The Call Of The Void, and A Crown Of The Gods.
The first book in the series, The Song Of The Marked, gives you enemies-to-lovers romance, banter, adventure, and a thought-out universe.
A strange sickness plagues the Kethran Empire, and when Casia catches it and survives, she attracts the attention of the emperor, who wants her to help him find the cure.
Working with the emperor means working with the dreamy but maddening Captain Elander, who has plenty of secrets of his own. Casia falls for his charms, but can she trust him?
11. Kingdom Of The Wicked by Kerri Maniscalco
After she discovers her twin sister's body one night, Emilia, a witch who secretly lives among humans, is devastated, and she sets out to find her sister's killer. She wants revenge and won't stop at anything – including using forbidden dark magic.
Her journey takes her to Hell, where she meets Wrath, one of its Princes. He's sexy and dangerous, and the attraction between them is intoxicating. While not as steamy as FBAA, the chemistry between the two lovers is as magical.
12. Shadow and Bone trilogy by Leigh Bardugo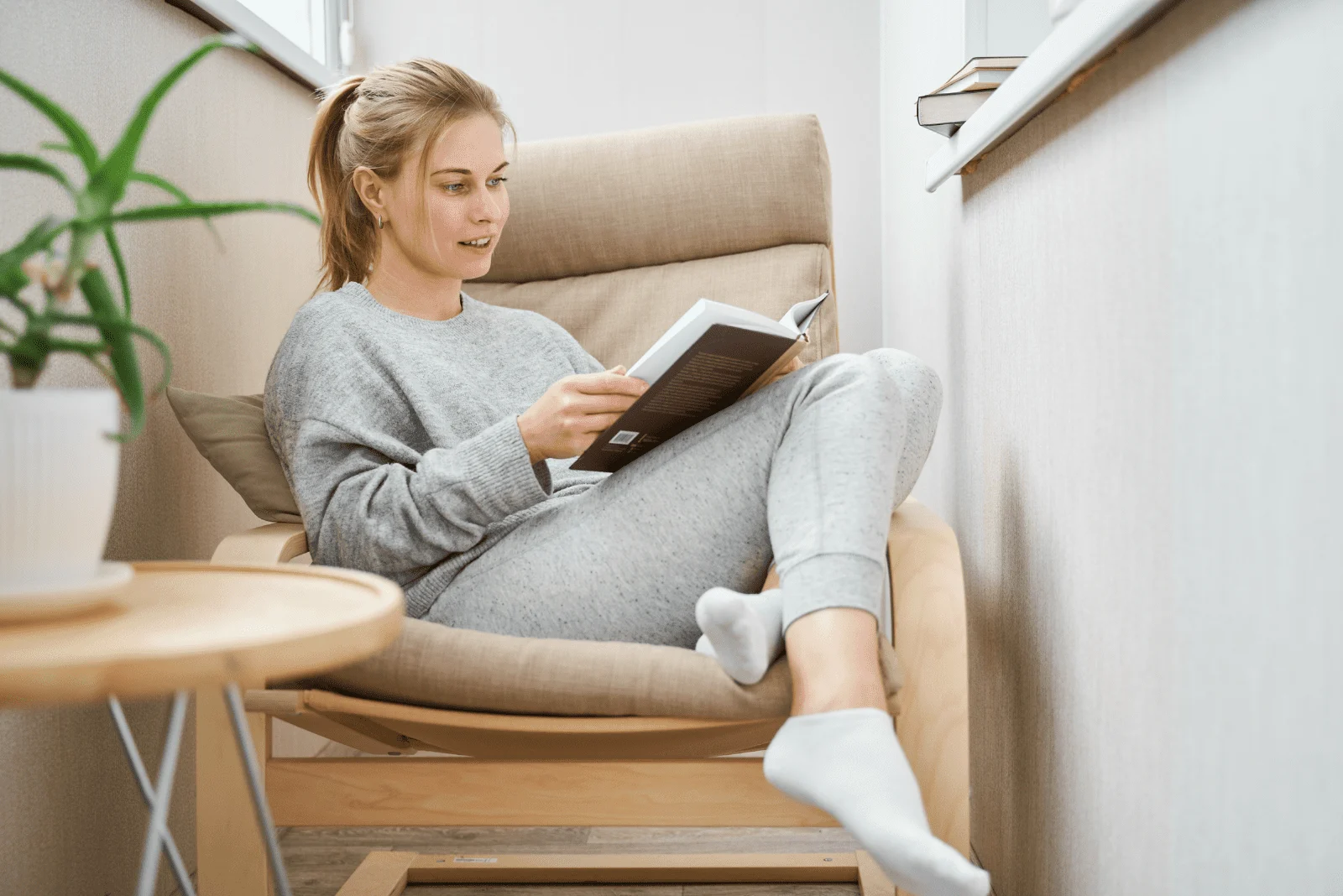 Shadow and Bone is Bardugo's debut novel and just the first installment in the enormous 'Grishaverse' she created – a shared universe in which most of her works take place.
It introduces Alina Starkov, a soldier who discovers that she possesses magic and joins a magical military called the Grisha. She feels a strong attraction for their leader, the Darkling, who tells her she's the only one with the power to save the kingdom.
She falls under his spell, but is this the right place to be?
If you want to find out, the story awaits you, and if the intricate, well-crafted world created by Bardugo enchants you, there's a wealth of novels to explore. Shadow And Bone has been adapted as a Netflix series as well, so you can visualize the characters and the setting.
RELATED: She Doesn't Need A Hero. She Only Needs Someone To Love Her.
13. Serpent & Dove trilogy by Shelby Mahurin
A classic enemies-to-lovers story, done well.
Louise le Blanc is a witch in a world where witches are persecuted. The Church has deemed witches a danger to everything that matters, and their Chasseurs follow one rule: don't let a witch live. Reid Diggory is one of those Chasseurs.
In an inexplicable turn of events, the most unexpected thing happens – Louise and Reid end up married. She has to hide her nature, and he has to overcome his prejudice.
The tension and the conflict are slowly replaced with love when they learn how to survive each other.
The Serpent & Dove trilogy includes Serpent & Dove, Blood & Honey, and Gods & Monsters. It's set in the same universe as The Scarlet Veil.
14. An Ember In The Ashes series by Sabaa Tahir
This YA novel series consists of four books: An Ember In The Ashes, A Torch Against The Night, A Reaper At The Gates, and A Sky Beyond The Storm.
This story, set in a world resembling ancient Rome, centers on Laia, who is a slave and forced to enter the military academy as a spy. There she meets Elias, who is a soldier, albeit unwillingly. He struggles with being forced to train to uphold the tyranny of the Empire.
A forbidden romance, a story about fate and freedom and how choices change the world. While this isn't a spicy adult romance, the world is well-constructed, the characters developed, and the plot is intricate. A truly engaging work!
RELATED: Men Tend To Be Mysterious: 16 Subtle Signs He Likes You
15. Disenchanted by Brianna Sugalski
A cursed princess, a mysterious man she meets, and a magical world filled with mystical creatures – Disenchanted feels like a fairy tale full of intrigue, adventure, and romance.
Lilac, a brave young princess, sets out on a quest to get rid of her curse and encounters Garin, who becomes a part of her journey. Their relationship is dynamic and filled with banter. Garin is sexy and charming, and there's a surprise about him to find out.
This YA fantasy novel inspired by Celtic myth isn't as steamy as the adult FBAA, but you won't be able to put it down once you start reading it.
SEE ALSO:
• Jennifer L. Armentrout's blog, where she sometimes posts bonus scenes from her works, such as Cupcakes and Kisses, a spicy scene involving our favorite heroine and her beloved.
• Jennifer L. Armentrout's website for the full list of her series and standalone novels.
• Blood and Ash Series tag at Archive Of Our Own, where you can find fanfiction set in this fantasy world.
Keep Reading
There's plenty to choose from among the new adult and YA fantasy romance books like From Blood And Ash, depending on what it was that captivated you the most about the series.
World-building and steamy scenes of passion, the main character you'd love to have as a best friend, adventure, action, and suspense – all of these can be found in the books on our list – just make sure to read the descriptions to find what you like.
If you can't wait to get your hands on the physical copy of the one that caught your interest, you can grab the e-book on Amazon right now. All you need is a cup of tea and somewhere to curl up. Enjoy!