You feel ready to tie the knot and you want to propose to the love of your life but you don't know what to say when doing so?
A marriage proposal is a big milestone because you're about to start a new chapter of your life, probably the most important one.
Holding the ring box with an engagement ring, getting down on one knee and popping the question isn't enough because you want your proposal to be an unforgettable moment for your significant other.
Sometimes, finding the right words to tell your significant other how much you love her and how much she means to you seems so hard but the most important part of the proposal is your speech.
Here are some top tips on what to include in the words you say, so you can write the most romantic proposal speech.
1. Mention the first time you met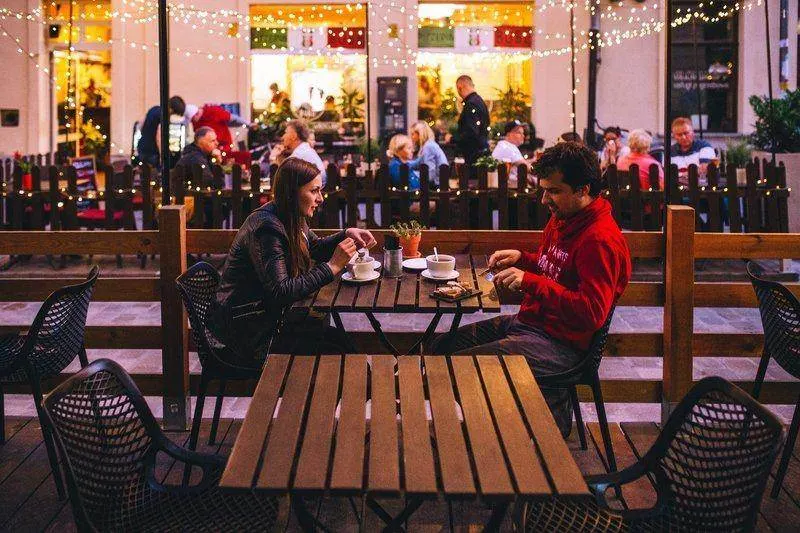 Tell her that you'll never forget how she took your breath away the first time you met her and that you started believing in love at first sight then because you fell in love with her the first time you laid eyes on her.
2. Tell her that she inspires you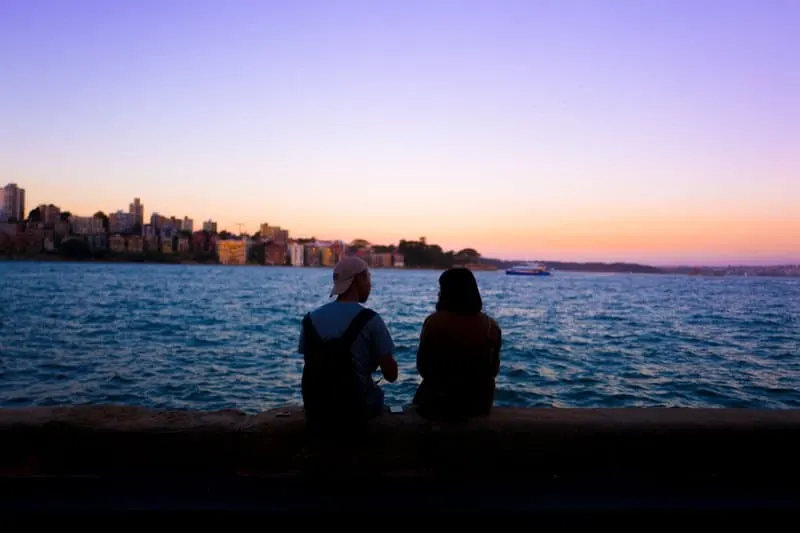 Tell her how her love inspires you to be a better man every day. She probably knows it but mention how much you have changed since she came into your life.
You've changed so many things because you have always known that she is better than you; at the beginning, you even thought that she was way out of your league and you were afraid that she'd realize it and leave you one day.
3. Say how much you're thankful to God and her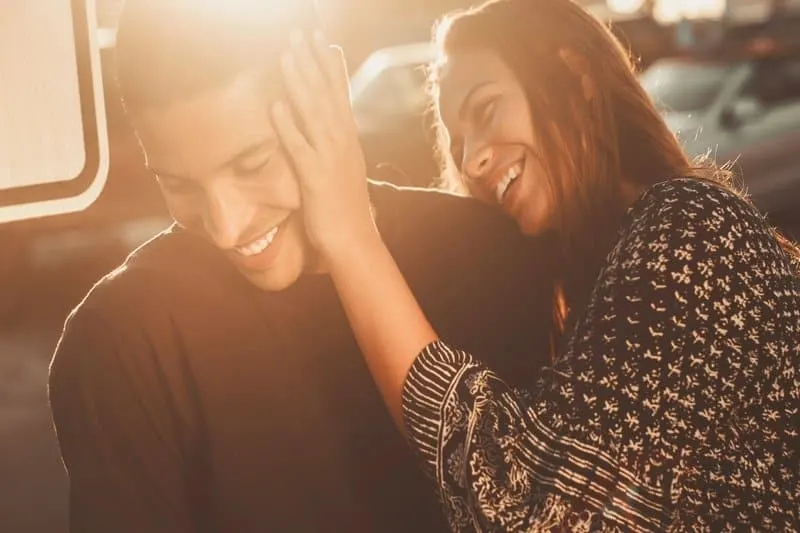 Tell her that you thank God every day for sending her into your life. Tell her that before she came into your life, you lost all hope that you'd ever find your soulmate.
Thank her for choosing you and for making you the happiest man in the world just by being in your life. Thank her for everything she has done for you and especially for making you a better man every day.
4. Tell her when you realized that you wanted to spend the rest of your life with her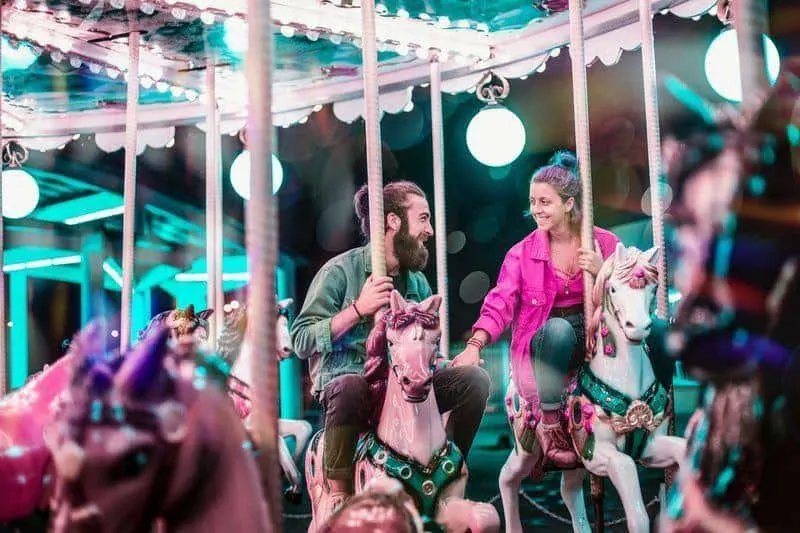 When did you realize that she was the one? When did you realize that you wanted to spend your life with her?
Maybe you even knew it from the beginning or maybe she did something that made you realize it.
However, the moment when it hit you that you'd found the one is special and she should know it.
5. Express your love in a romantic way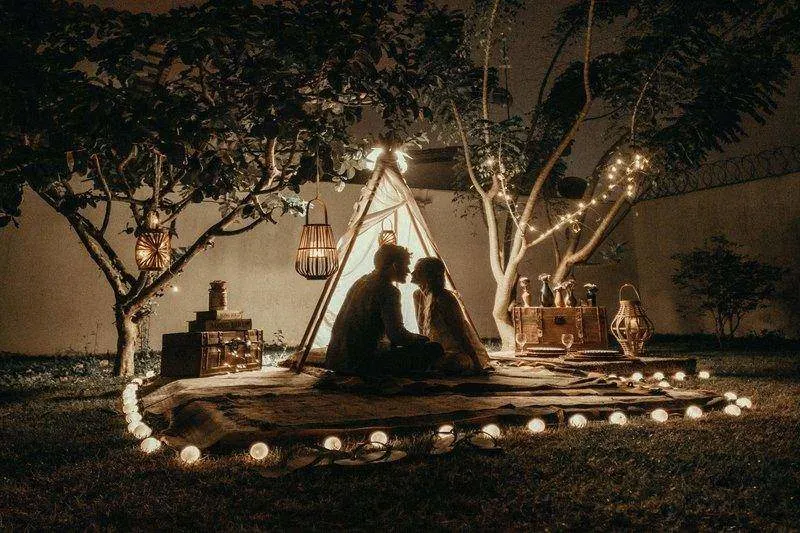 Again, saying, "I love you" isn't enough. You have to be more romantic and it has to be more personal. Tell her why you love her or what you love about her the most.
Tell her how much you appreciate her. Tell her that she is your last thought before you go to sleep and the first thought when you wake up each morning.
Say that she has brightened your life and made you happy in a way no one else could. Tell her that your love story is your favorite one and most importantly, tell her that she is your whole world, your now and forever.
If you're not good with words, you can always use some romantic quotes or some romantic movie lines. Here is a good one: "When you realize you want to spend the rest of your life with somebody, you want the rest of your life to start as soon as possible." — Harry Burns, When Harry Met Sally (written by Nora Ephron)
6. Talk about your future together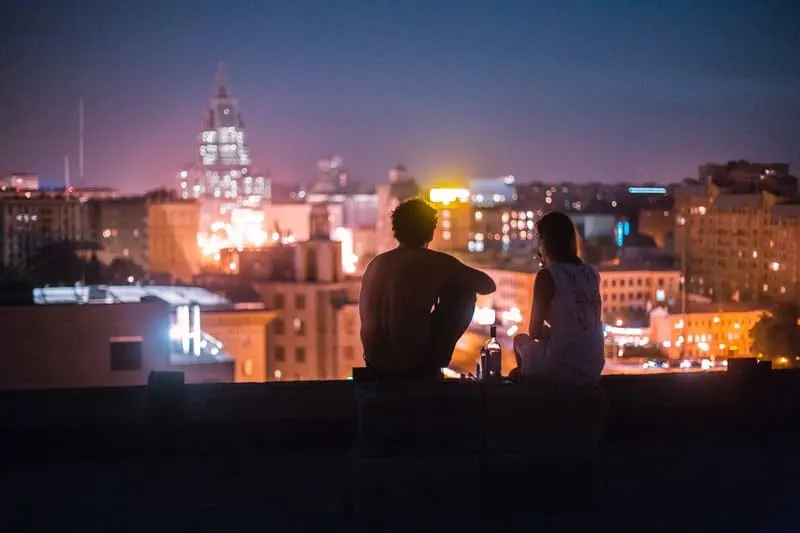 Talk about your dreams, the apartment you are going to rent or the house you want to buy or how many kids you want to have.
Then say that you are sure she is going to be the best mother in the whole world and that you'll work hard to provide everything for her and your future children.
Talk about a place you both want to visit one day and promise her that you'll take her there one day or maybe even on your honeymoon. Tell her how much you're looking forward to spending your futures side by side.
7. Pop the big question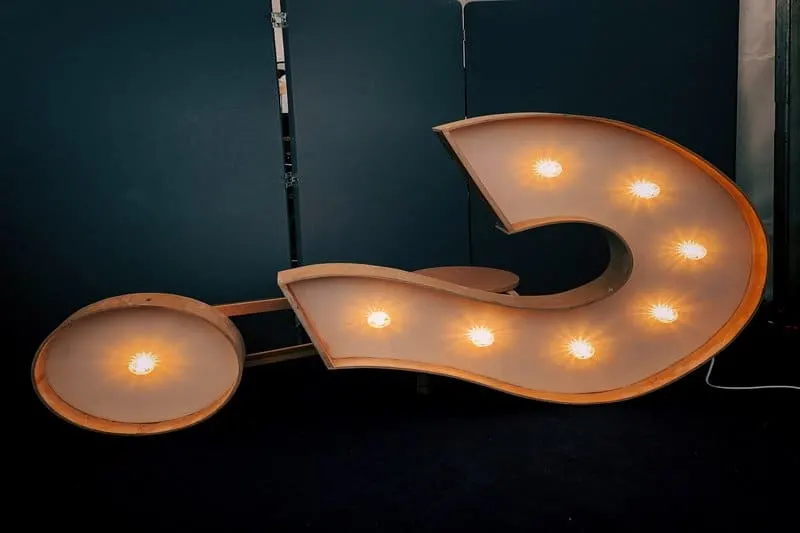 Don't forget to actually propose. At the end of your speech, look her right in the eyes, tell her that she is the one you've been waiting for your whole life and ask her to marry you.
Make Your Proposal Special
A marriage proposal is a big moment in your life and that's why it's normal to feel nervous. Actually, it's one of the most important moments in your life. Trust me, your girl is going to remember it for the rest of her life.
If you really want to amaze your girlfriend and make it the best day of her life, you'll have to carefully plan the proposal.
So, you may have already bought the engagement ring which is the easy part. Now, you have to plan a unique romantic proposal. Planning the perfect wedding proposal isn't difficult at all, you just need some proposal inspiration and ideas.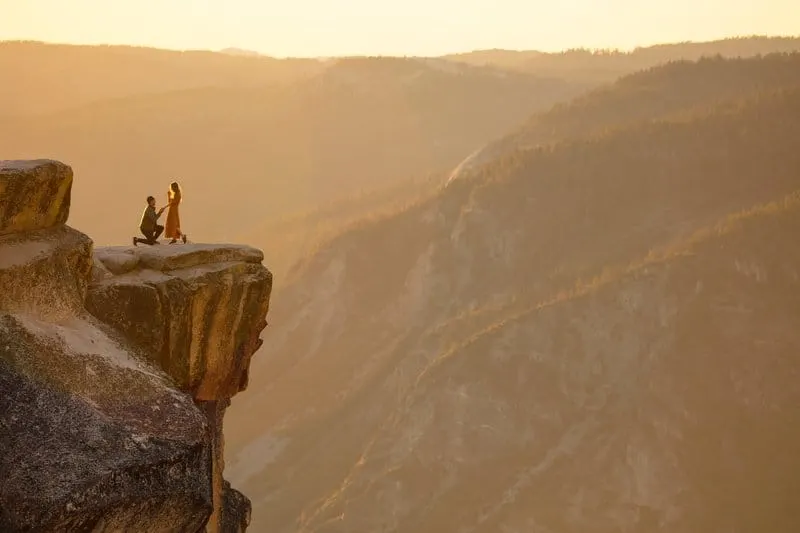 However, before you even start writing your proposal speech, you have to organize some other things. Here are some top tips and proposal ideas to make your marriage proposal special.
You want to surprise your girlfriend with the proposal, right? Then don't spoil the surprise by telling her friends or anyone else who could tell her about it.
You're allowed to tell your best friend the great news because you know that the secret will be safe with him. He probably knows you and your partner best and he can give you some great advice.
Of course, don't forget to ask him to be your best man. He'll be happy for you and it will be a significant honor for him to stand next to you on the most important day of your life.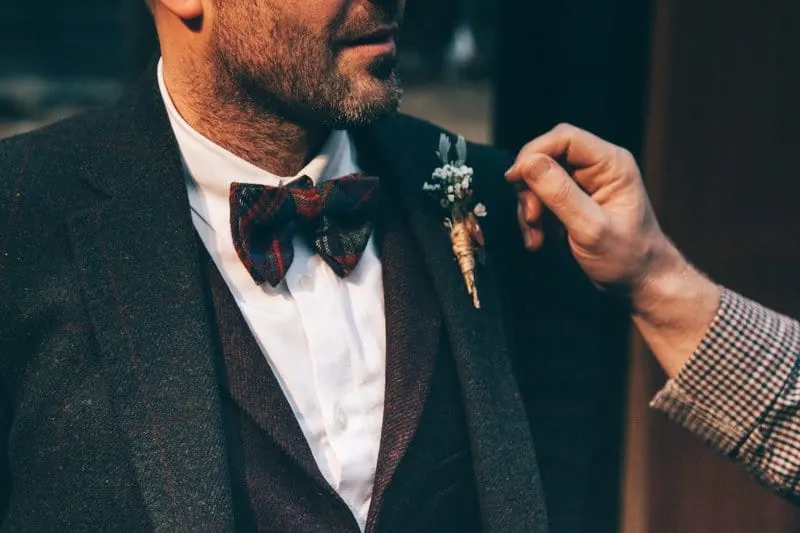 Make sure you have the perfect ring
You don't have to buy the most expensive ring or the one with the biggest diamond; that's not important at all. You have to pay attention to the style and size.
If your partner wears rings, pay attention to their styles. For example, if your girlfriend prefers a minimal style, then buy her one with a small diamond.
Also consider engraving your engagement ring with some specific date, the place where you fell in love, your initials or maybe some romantic quote. Choose something that has special meaning for both of you.
Pay attention to the ring size. Don't ask her besties because remember, it can ruin the surprise.
There are plenty of other ways to find it out. Borrow one of her rings she still wears and use it as a measure. But don't worry if you get the wrong size, as any jeweler can very easily adjust the ring size.
You MUST get down on one knee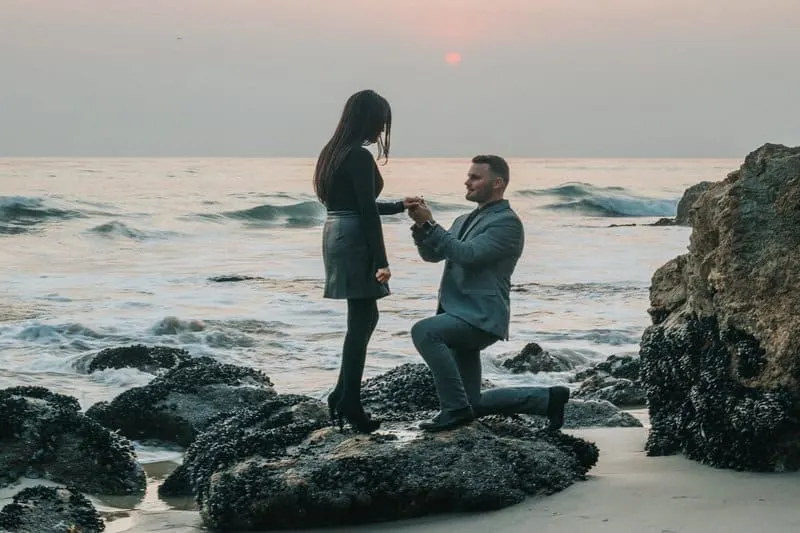 This gesture is considered to be one of the oldest and most romantic traditions and you should respect it, even if you think that it's an irrelevant part of an engagement.
It is customary and also, with that gesture, you'll show your girlfriend that you respect her.
Of course, not all women are the same but trust me, most of us would like a romantic, quiet and intimate proposal.
Well, the proposal itself should be private but if you choose to do it in public, you have to make sure that your girlfriend will be comfortable with it.
Don't propose too early in the relationship
Love can make you do some foolish things and this is one of them. Before you decide to take your relationship to the next level, you have to be sure about that decision.
You have to know your partner well before you can talk about the future with her. Also, if you propose too early, you might scare her away. Enjoy dating and getting to know the other person before you ask them to marry you.
Hire a proposal photographer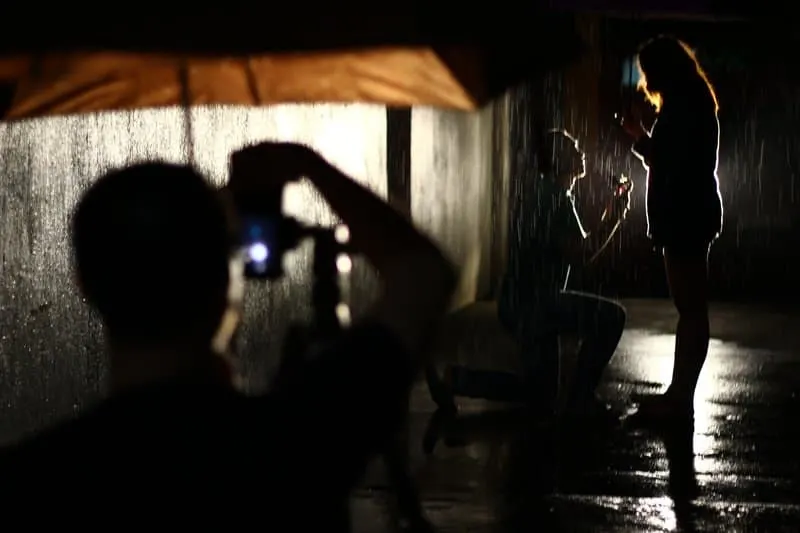 If you can't hire a professional, you can always ask your best friend to be your photographer. You'll want to capture that look on her face when you pop the question and then you'll have some beautiful photos to treasure forever.
Also, you could have a proposal video to remind you of the day when you became the happiest guy in the world.
The little things do matter
Pick the perfect place, music and decorations. It has to be in someplace that is special for both of you and do it in the evening, because sunset proposals are the most romantic.
Pay attention to every detail. One of the timeless gifts you can give her during the marriage proposal is a big bouquet of red roses or you can make a pathway out of candles and rose petals.
Keep the proposal speech short
Bring up some special memories and tell her how much you love her but keep it short. You'll probably be nervous and a long speech may easily confuse you.
Practice the speech out loud
Practice your proposal speech in front of the mirror. It'll help you to calm your nerves before you say it to your fiancée-to-be and to see if you remember all the important things you want to say to your soulmate.
Before you actually pop the question, you have to plan it all carefully. Trust me, proposing to someone with, "I love you, will you do me the honor of becoming my wife?" is never good enough. It is so conventional, uncreative and boring.
Now you know what to say when proposing, so you're ready. It's time to take your relationship to the next level so go nail that marriage proposal.
We are sure that you'll have to start with the wedding planning immediately because she'll say YES. May God bless you and your love.