I will love you like I never loved before, because I know no other way. Because when I am with you, I feel like it was always just you and nobody else. All my past loves are forgotten.
None of my past loves can even come close to you. They were just there so that I could make mistakes and learn from them. They were there so that time would pass more quickly until you found your way to me.
I will love you like I never loved before, not just because you will deserve it but because I will just feel it. It's all about the feeling that I get when I am with you, that feeling of serenity and safety that I long for.
I was praying for so long for love like you. Not love like a word, but love as a person, love as a feeling that consumes you.
I have to admit that I thought you would never find me. I was stuck in the middle of some very bad love story that was about everything except love. I always laughed when people would say, "You will find love when the time is right. When destiny calls." I thought that destiny forgot that I existed. I am glad you proved me wrong.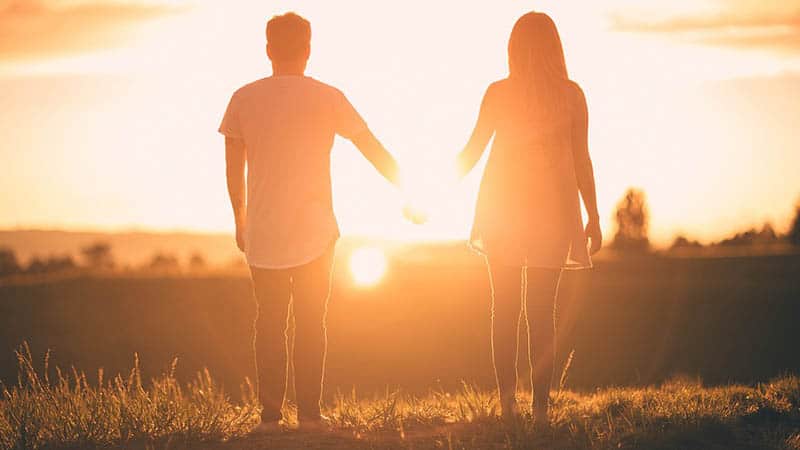 I never thought love could be like this. A love so simple that it consists of all of those small moments. The love that's made of watching movies and cuddling. Made of watching you sleep. Made of hearing about each other's day. Made of pillow fights and tickling. Made of fighting and making up. Made of trust. Made of mutual understanding. Made of having fun together. Made of making fun of one another. Made of my kitchen experiments. Made of crying. Made of kisses. Made of hugs.
Those small moments are only special when they are shared with you. As long as you are there, any small thing we do seems so big. So all the small things are actually a very big deal. It's never about what you do, it is who you do it with.
We are building our relationship slowly, without rushing into anything. We are still at its foundations. I like our pace and I wouldn't want it any other way. Even though we are going slowly, the more time we spend together makes me crave you more.
I know I will love you even more. It's not that I don't love you now, it's that I am just starting. Because every moment we spend together makes me love you more. Makes me closer to you.
And when I look into your eyes, I just know I will love you like I never loved before.