At that time in your life when you try out something you had a lifetime desire to try and feel, you simply forget about everything else – all the other things that once mattered just go out of your mind. Everything else becomes so unimportant. You get hooked on another person who you care about and you two become alone on the planet and the rest of the world is a great and wide space which adapts to your needs.
You came into my life in a moment of confusion and when I had almost lost the will to have any kind of interhuman relations. A thousand times I played and a thousand times. I was left alone in the storm, where too many times I was forced to think there were no more ways out and that everything had stopped for me.
The moment of meeting you flashed before me and I was left speechless. It captured me, so I couldn't continue without those eyes of yours that keep fulfilling my life with happiness in a destined and desirable way. I shouldn't have fallen in love with you, but I did.
Since that day, the most important preoccupation of mine was looking for you, trying hard to keep in touch. Even though a part of me was reasonable and tried to wake me up and prove to me I was wrong, I was doing something forbidden. My heartbeats were enough for me to forget about reason, and for the very first time in my life I was taking a chance to do the one thing I wanted.
I couldn't hide my enthusiasm for a single moment, so others could easily see what I thought about you, even though I wanted to keep you only for myself. You had woken up some weird feelings in my body and soul.
The best possible thing that had made me the happiest woman is that you had felt the same way about me from the beginning. Even if it stayed our little secret forever, I would be satisfied because I had a person in my life, someone who was an immense support, whose hug made me feel like a child, and whose hands gave me strength and security so I didn't have any need to look for anything else…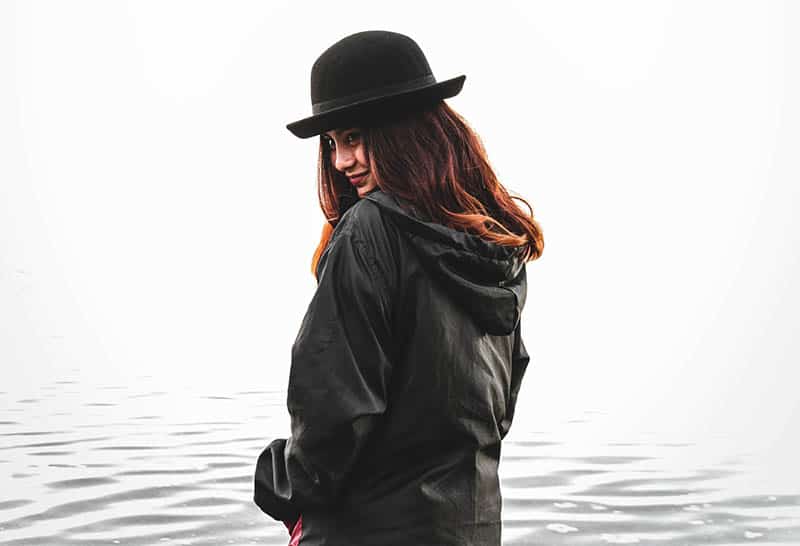 Am I aware of my sins, and of the problems that could come out of our relationship? Some of us live in places where differences are being judged and hated. It doesn't matter if it is age difference, clothes, a tattoo or a piercing – you just can't run away from curious sights… What does matter is that you don't let that touch you or to change your opinion.
From day one, the only thing I was a hundred percent sure of was that I wanted only you. We survived some serious crises, we passed through good and evil together, and you could be sure that I would be with you until the end… You were all I had ever wanted and you understood all my wishes, fears, and all the tiny things I had repressed. Your words and the moments spent with you are unforgettable, so thank you for being honest and telling me clearly that we would not always be happy, that we would have some bad days and some brilliant days, but at the end of each day, we would have each other and that would keep us happy.
I am completely aware and positive about loving my sins now. If you're a sin, then I'm a sinner and I am ready to take responsibility and to feel the consequences. I would choose to suffer a year for a minute spent in your arms. I will be happy because I did what I loved and had the man of my life, for whom I was born too late. Those who said, "It's never too late," I guess they had that right.
We are nothing, and yet, we are everything to one another. He gets closer when I want distance myself, and he goes when I come closer. We love each other, we hate each other. He defends me to others, and I only gave him an opportunity to hurt me. He laughs with me, and sometimes at me. But when he's not around, God, I miss him! He's my necessary evil. Our relationship went through some struggles and every time we managed to remain together in the name of love.
I am ready for everything! Are the others ready to quit everything else because of love? My bravery, as well as my good and bad deeds, will stay only mine, and if my love is wrong, God will judge it. People don't need to forgive me things. Explanations are just not my thing. Life is too short to be wasted on living how others want you to live.