Finding the right words to wish your loved ones all the best in their future endeavors isn't always easy. But with these best of luck quotes, you might just change your mind.
Everybody deserves to hear words of encouragement.
Even that friend who seems to have it all together would find it empowering to hear a motivational good luck message for their new changing circumstances.
By writing them personal good luck wishes in a greeting card or a text, you're motivating them to keep going and not give up.
And sometimes, that's all a person needs to get through the day.
Today, I'd like to focus on just that. Helping your close ones, especially those struggling, to persevere no matter their circumstances and feel cheered on.
Inspirational quotes, thoughtful birthday wishes, and well-intentioned best of luck quotes can help people in their new beginnings and next stages of life.
I offer you an abundance of diverse good luck sayings tailor-made for many special occasions and new journeys.
Heartfelt best wishes leave a great impact, so use them wisely and let them add new shades of meaning to someone's life.
See also: 100 Inspirational And Encouraging Keep Going Quotes
Positive Best Of Luck Quotes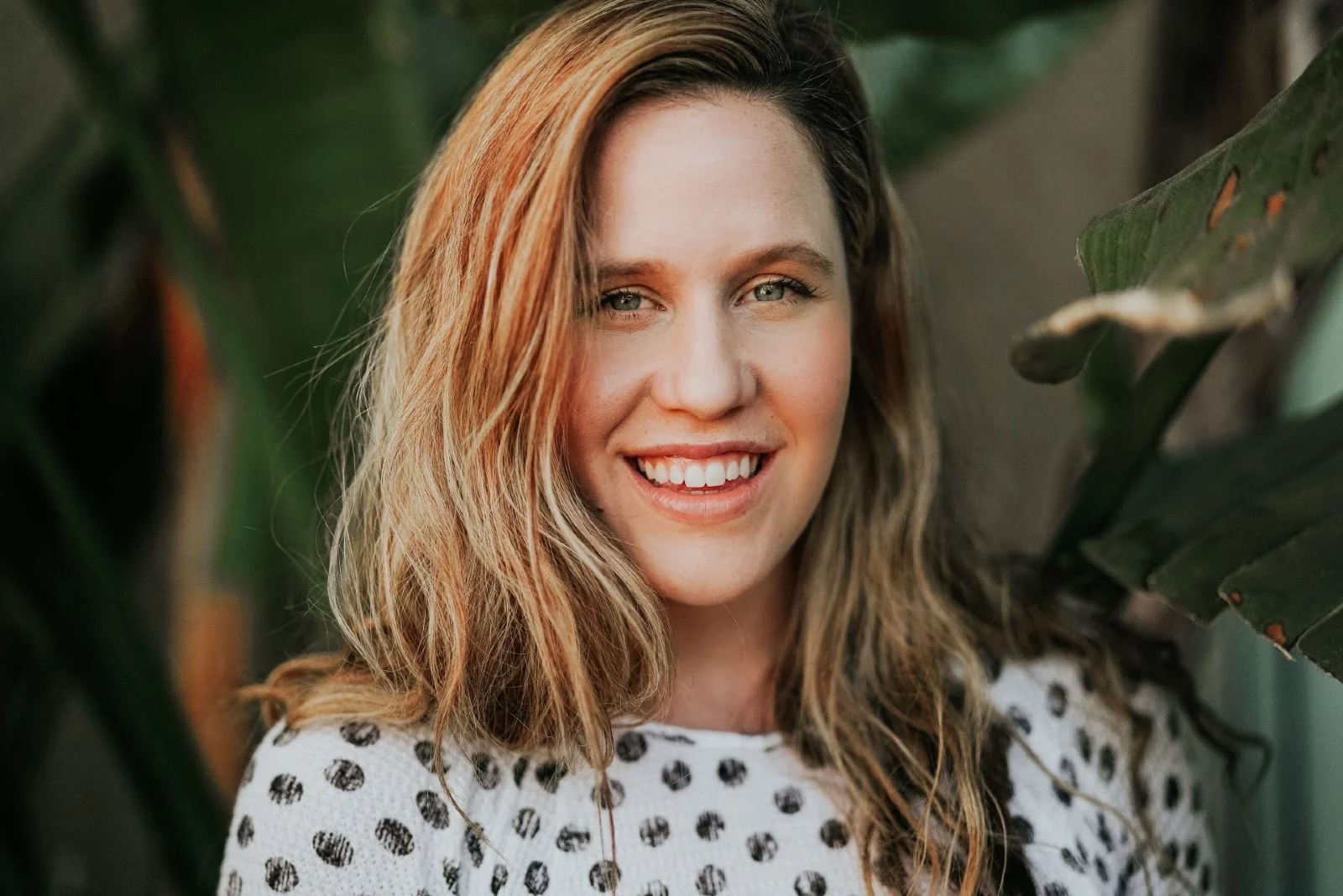 Extend your good luck wishes to your special someone and make them feel supported and loved with these best of luck quotes written by talented, unknown authors.
1. Every day is a gift. It can be really amazing, but it can be disappointing also. But I want to wish you good luck with everything that happens in your life. May your life bring you only pleasant and helpful gifts!
2. Good luck beats early rising.
3. Luck is yours and wishes are mine. Let your bright future always shine. Good luck!
4. My wish for you is that God may give you all the good luck that you may scale the ladders of success.
5. My prayers and best wishes are always with you. May the best of luck follow you wherever you go. You can make your future bright and shining when you believe in yourself and never think of quitting. Good luck with everything you do!
6. A good mood is the key to success. May you stay cheerful no matter what happens in your life. Keep going and good luck!
7. Every human needs a little bit of luck to call it magic. Passed the hardest exam in the world? Magic. Cut some onions without bawling your eyes out? Absolute magic. Everything is possible if you believe in it.
8. Good luck! Life is full of difficulties and barriers, but you can do anything as long as you believe in yourself. Luck just complements your amazing, strong spirit. Keep your head up!
9. I know you think you don't need luck because you are smart, but everyone needs it from time to time. Just take a moment to thank Fortuna for her amazing gifts. Good luck, mate!
10. The sweetest things in life are love and happiness. Wishing you good luck now that you have found them.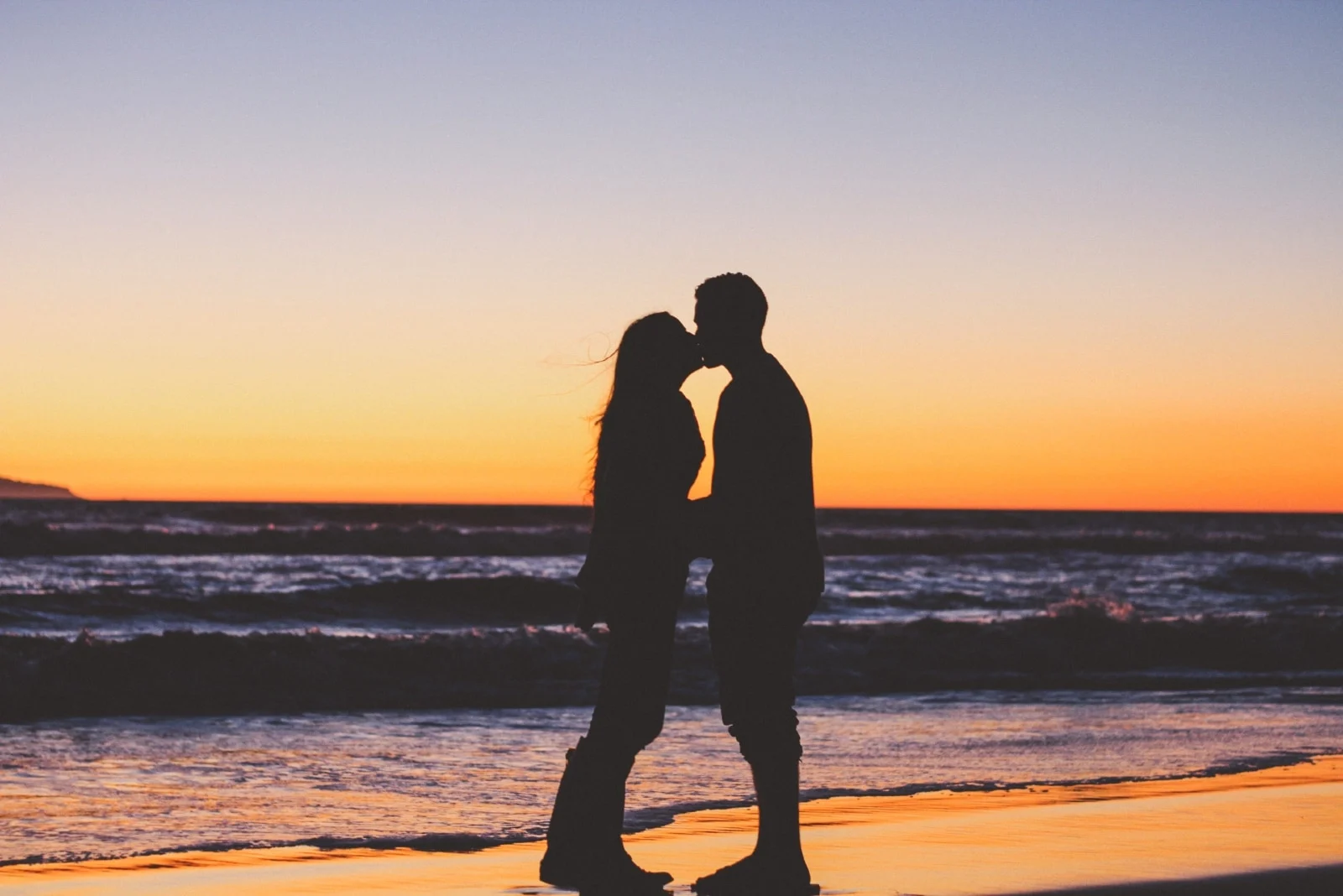 11. Can you say that you are a lucky person? What is luck anyway? So many questions, yet no answers to be found. But I know that luck is always a good thing, so I wish you the best of it. Keep your head up.
12. Luck is a secret ingredient in the recipe for a perfect life. Sometimes you have it, sometimes you don't, and it's surely hard to find. But you have a lifetime to find your luck, and my wish for you is that you get yours sooner than later.
13. A hard-working person attracts good luck like a magnet. With your strong will and determination, success will be yours!
14. Luck helps only those who really deserve it. I know you do, so no need to worry. May fortune always be by your side to guide you through your darkest and brightest days.
15. They say that luck chooses only the strongest ones. And if it is so, I'm sure it will follow you wherever you go, because you try really hard to succeed in all your undertakings. And you will. Good luck!
16. May your magical charisma bring you loads and loads of success. I wish you good luck.
17. Please remember that whatever you do, we will support you. We wish you the best of luck in your future!
18. I hope and know good things will happen to you. Good luck!
19. May good and inspiring thoughts come to you every time you need them the most. May all bad and depressing ones go away and never turn up again! Think positively and good luck!
20. May your pockets be heavy and your heart be light… May good luck pursue you each morning and night.
See also: 150+ Inspirational Black And White Quotes
Good Luck Quotes For New Job & Promotion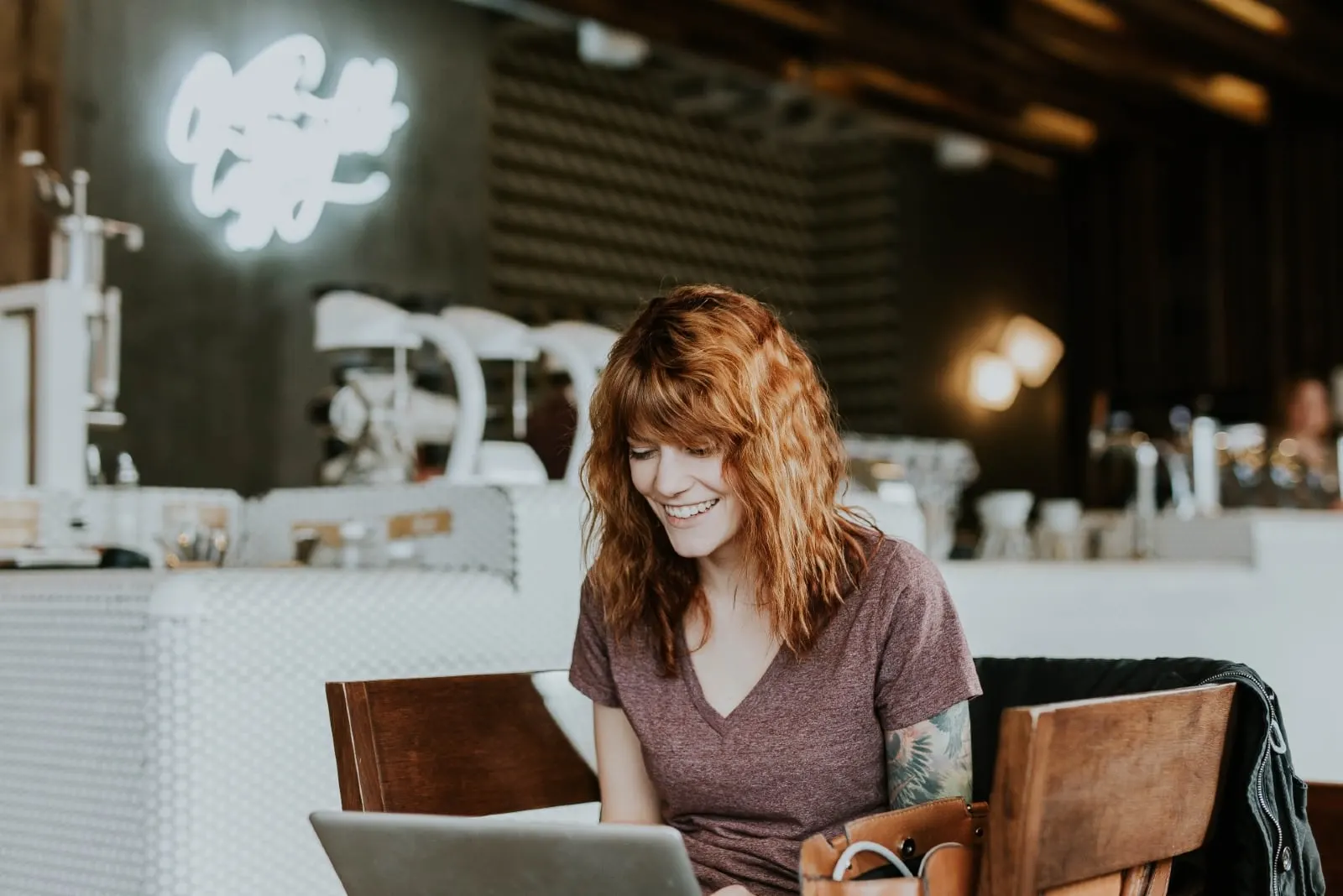 Has your loved one just got a new job that will challenge them both mentally and physically? Motivate them with these super important good luck quotes by various unknown authors.
1. Congratulations on your new promotion. May you attain huge success in your new position. All the best!
2. May luck be on your side on the first day of your first job. Good luck and smile, because you deserve it!
3. Don't be afraid to start over. It's a brand new opportunity to rebuild what you truly want. Good luck with your new job!
4. They say that successful people are those who dream big. Though that's true, I believe their actions are more important in their success. Go out there and get it!
5. All the best for your new job! Your hard work will definitely bring you great fortune!
6. A new job is so exciting, isn't it? Such a great opportunity to meet new people and find out what you actually want to do with your life. Stop wasting your time on stress and doubt, just enjoy the new beginning.
7. A new job means a new goal, a new start, and a new world. May you enjoy this new segment of your life! Good luck.
8. You may have been lucky to get your new job, but I think that your company is much luckier to get you as a new employee. Good luck.
9. You never know what's waiting for you at your new job. So just do what you do and hope for the best. Patience will reward you!.
10. Best wishes for your new job, friend! Life will become more challenging, competitive, and hectic, but I know you'll overcome every obstacle!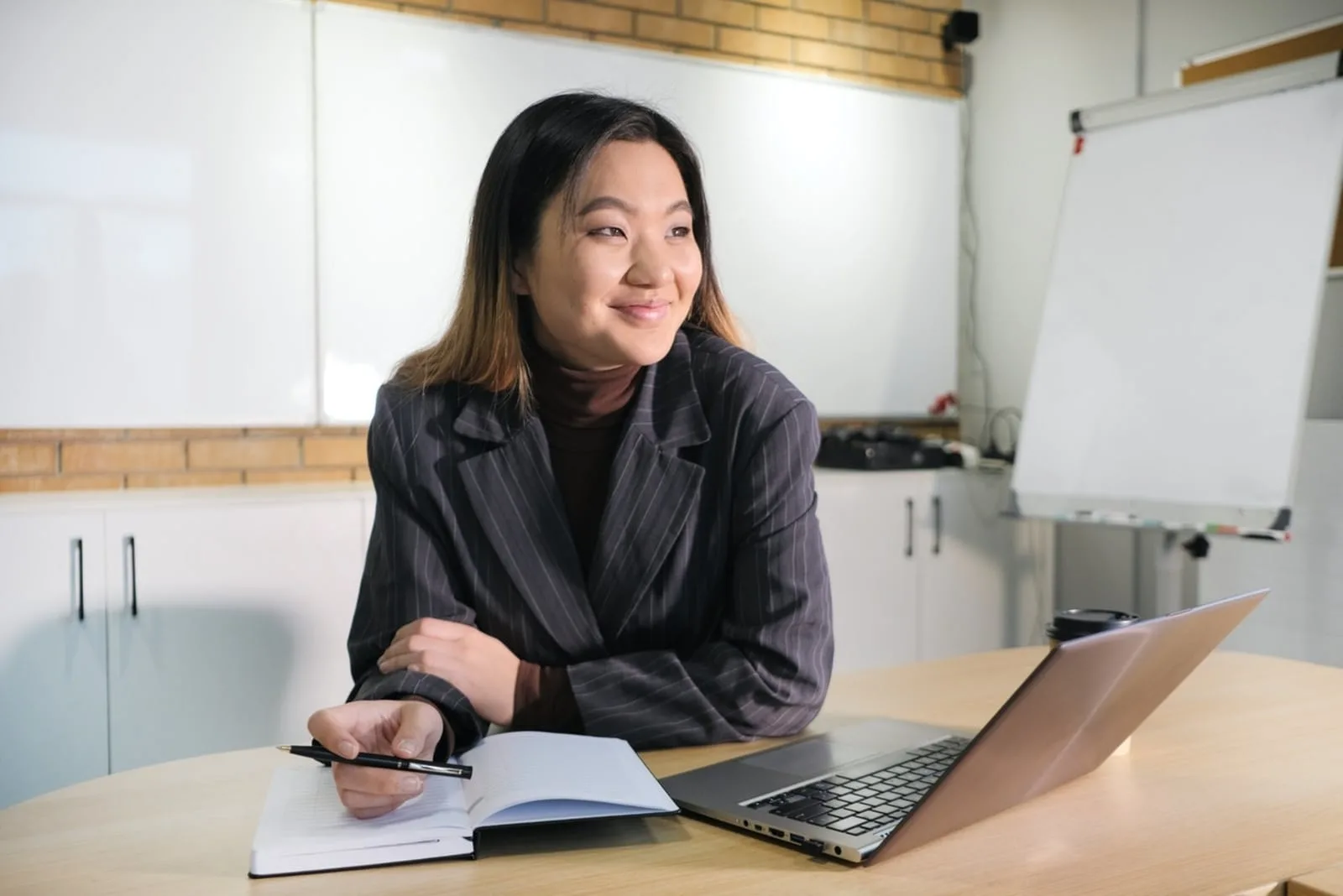 11. Believe in yourself. A new job is a chance to show everyone that you are so much more than people think. You have everything to charm your new coworkers, so go for it and don't waste time!
12. Congratulations on getting your first job! I know you will work diligently and improve your skills in no time! All the best for your career ahead!
13. I know you're scared. Trying to fit in is always scary. But you have nothing to be afraid of, because you are amazing, and everyone at your new job will fall in love with your personality. Keep your head up, champ!
14. Dear boss, congratulations on your new role! Your outstanding work ethic has always been a great motivation for us. Best wishes for your future!
15. Dear brother, all the best for your new position! Hope that this job will bring some fun and success to your life. May your hard work pay off!
16. A happy man is a man who likes his job. I know how important it is to love what you do, and I'm really glad to know that you have an opportunity to do what you love and makes you excited. Godspeed!
17. Dear sister, your passion and dedication have always been admirable to me, and I am beyond happy about your new job. My heartfelt wishes for a great career!
18. Congrats, buddy! I know that new things can be terrifying, but a new job is just a fresh start. An opportunity to fill your life with joy and satisfaction. Good luck!
19. Dear son, you have always made us proud with your achievements, and the new job is no exception! Wishing you all the best for your job and career ahead!
20. So happy to hear that you got a new job! You deserve it. I have never met someone who works as hard as you do. I absolutely adore your ambition. May this job bring you a lot of joy and success!
See also: You Are My Everything Quotes: 100+ Beautiful Phrases For Him And Her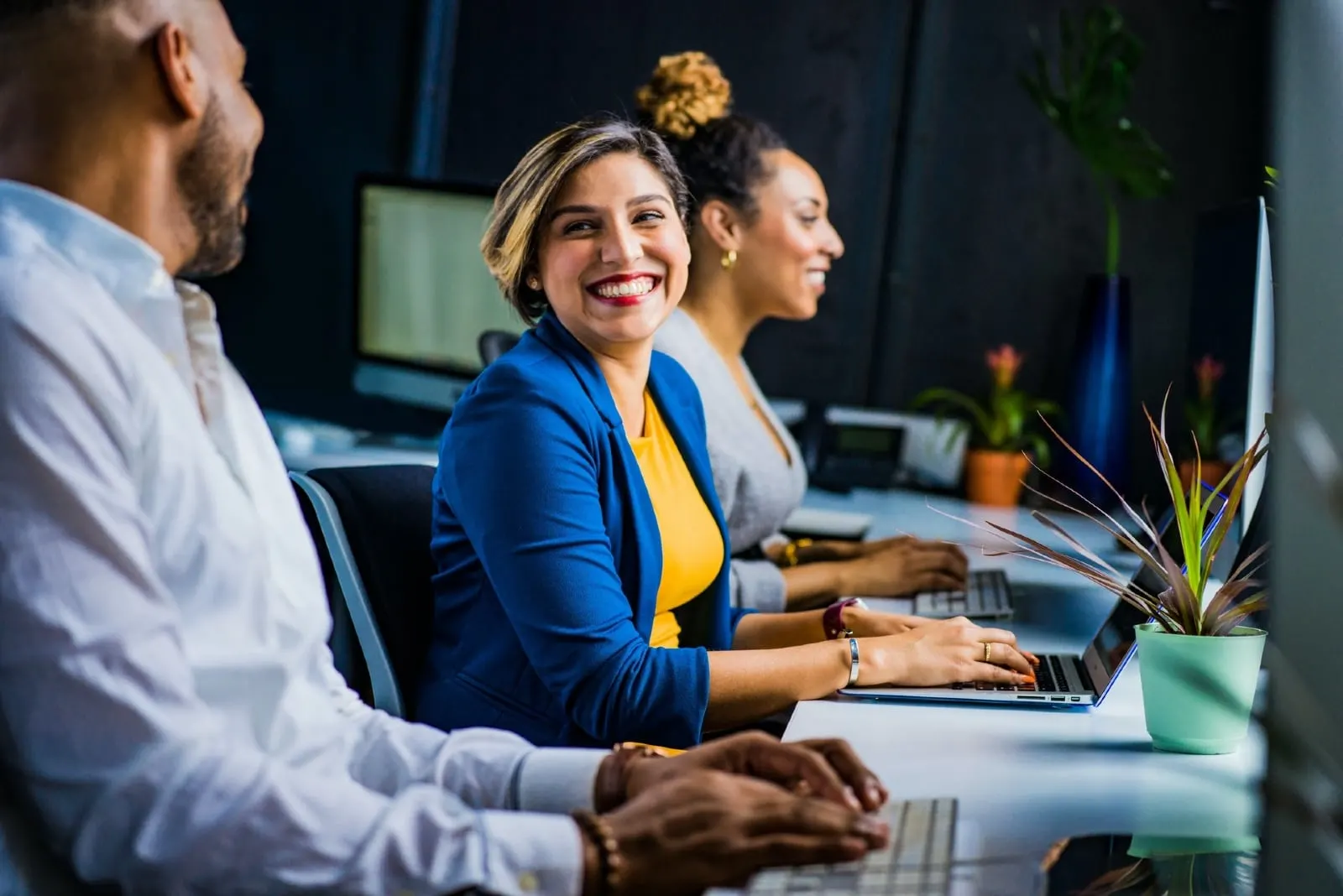 21. Our dear daughter, good luck with the new venture! May this job open the door to many new opportunities for your career! We are proud of you!
22. A new job is a big responsibility. But don't get scared! You have everything to cope with all of the challenges. May this chapter of your life be filled with happiness and excitement only.
23. Your ability has taken you to new heights of success. This great job is all because of your dedication, hard work, and confidence. Many congrats to you, stay blessed!
24. Congratulations and well done. May your hard work and confidence bring you the sweetest taste of success in your new job that you have ever dreamed of.
25. Good luck in your new employment. But don't stop there – with your resilience, hard work, and persistence, you will achieve even more in your new position.
See also: 100 Best Quotes About Change To Help You Embrace The Unknown
Well-Intentioned Good Luck Surgery Quotes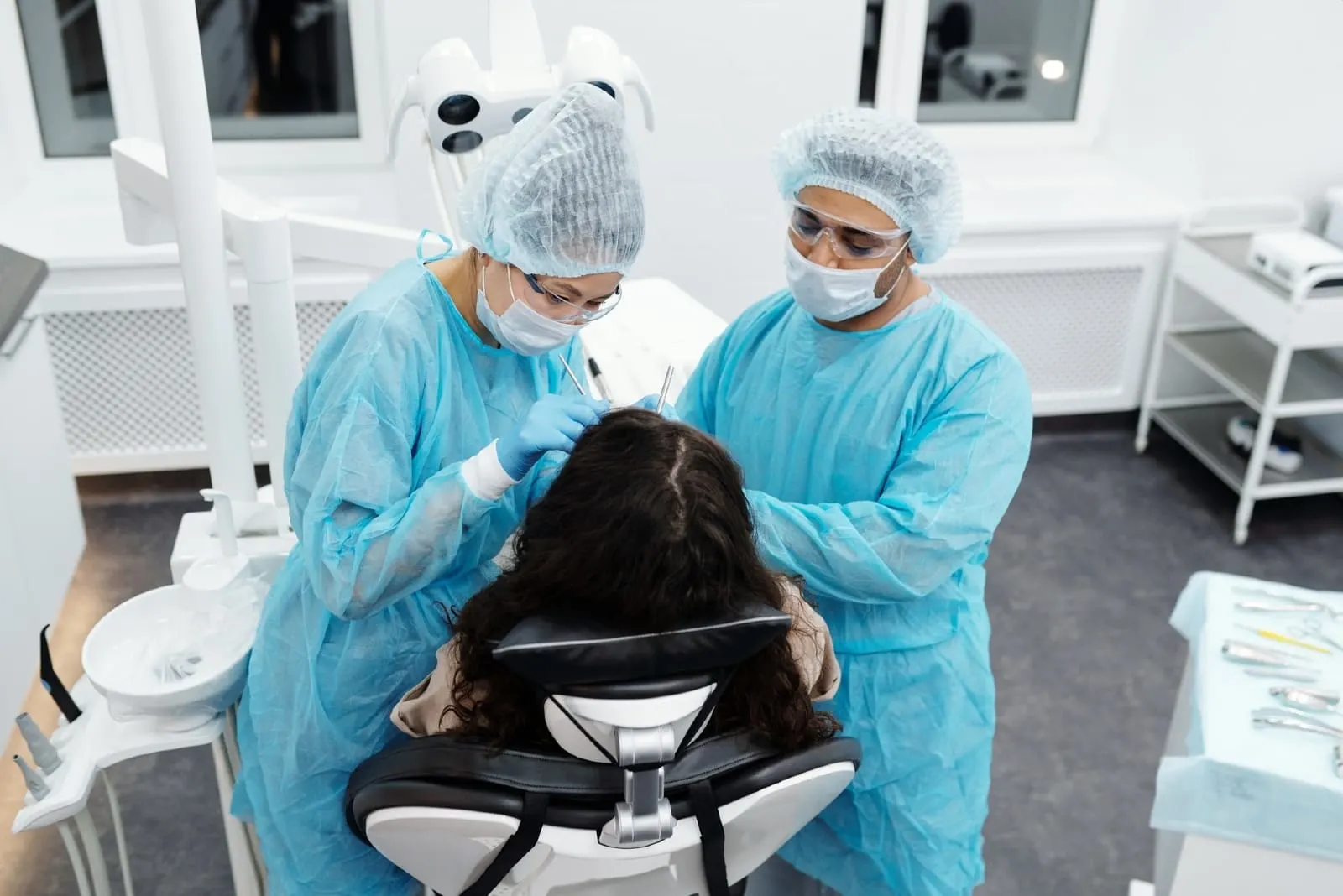 Be sure to send your best wishes for your special someone's scary surgery. With a little help from unknown authors, write them a good luck card to let them know they're in your prayers and thoughts.
1. Don't feel sad or lonely, know that all your dear ones are keeping you in their prayers and cannot wait to see you back to your usual self! All the very best wishes for a fast recovery.
2. I pray that God heals your pain and suffering, and that you will feel better soon.
3. Dear, don't lose hope. Just remember, the surgery is for the sake of you and your health. Stay strong and push on. Wishes for a speedy recovery!
4. Best wishes for your recovery after this surgery. I'm always there for you to give you support and spirit.
5. You've been in my prayers since the first day of your illness. Better days are coming; don't lose hope.
6. You're brave to decide on surgery. Soon, everything will be better, just wait and see.
7. It could be worse, right? At least I am not the one doing your surgery! Cheer up, mate! Sending you all the love and best wishes for your surgery!
8. Lights come after darkness. This darkness won't last forever. Keep your faith in God, and we're praying for your recovery.
9. Well done for taking the decision of going through with the surgery. It's very brave of you! Best of luck with the surgery. Sending nothing but good luck and love!
10. Wanted to write something cheerful but, oh god, surgery sucks and we all know this! Sending my love and good wishes for your time of recovery!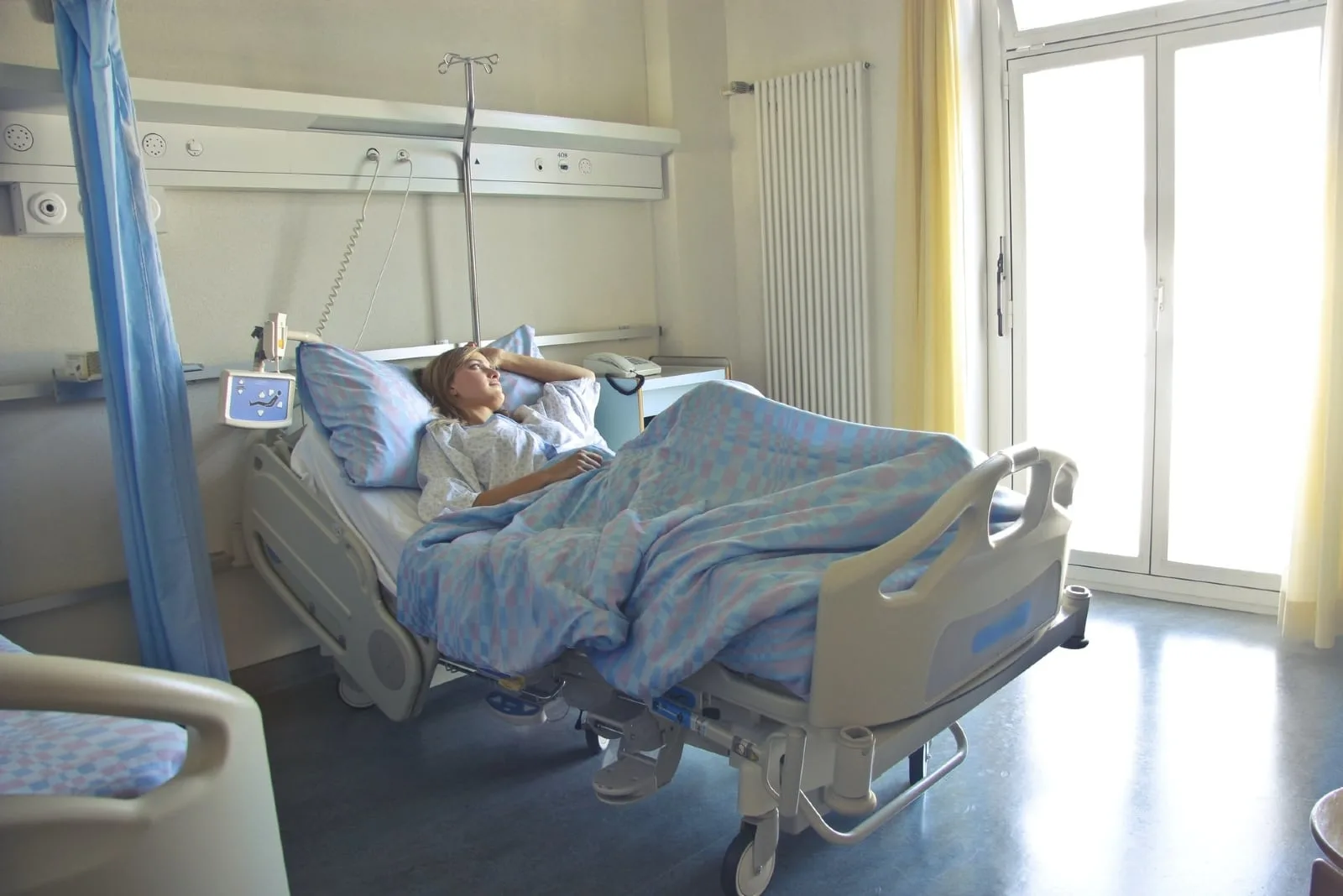 11. I know even though you're acting all cool, you're actually quite worried about the surgery. Well, don't stress. You are in the hands of the best professionals! May the Lord bless you and keep you strong.
12. I know that your surgery is today and you're nervous, but remember that this is for your betterment! We are all out here praying for you! Love you!
13. I feel like God showed his mercy on you by you getting to know about the disease at an early stage so that you can now have surgery! Be brave, it will all be better sooner than you think!
14. If you feel sad, remember you're not alone. Your nearest and dearest one is with you to support and accompany you during your crucial time. I know the surgery will go well.
15. Dear friend. In my life, you are the one who's stayed with me in all my difficult situations and I'm also the one who stayed beside you in every tough time. I hope you quickly recover from your surgery. Stay strong!
16. It's natural to have fear before surgery, but I know you can overcome this. Sickness is a part of our life, and we cannot escape it. Soon you'll be back with us.
17. I think surgery is a painful thing and you also think that. But keep one thing in your mind that after completing the surgery you will feel much better than before and it is good for your health. Take care of yourself!
18. It's natural to be a little afraid of surgery. But know that you've made the right decision and that your strength will allow you to push through. I am sending you all the love and good wishes!
19. Dear, try not to overthink your surgery. Just think about how much better you are going to feel after you wake up. Wishing you a very fast recovery. I'll be right there when you wake up.
20. Dear, I'm sending you an abundance of positive energy from across the world! I am gutted that I can't stay beside you but believe me, my love is always there! I'll be there as soon as possible. Take my love and stay strong!
21. I really hope that the surgery goes well and that it rids you of all the pain and suffering! Hang in there. Sending you all my support and best wishes! Good luck and stay strong. I'll always be in your corner.
22. I hope that upon waking up you're all like: "That's it? That's what they had for me? I could have taken more, you know?" Sending all my positive thoughts and wishes for you!
See also: Second Chances Quotes: 84 Inspirational And Famous Quotes
Good Luck Quotes Sports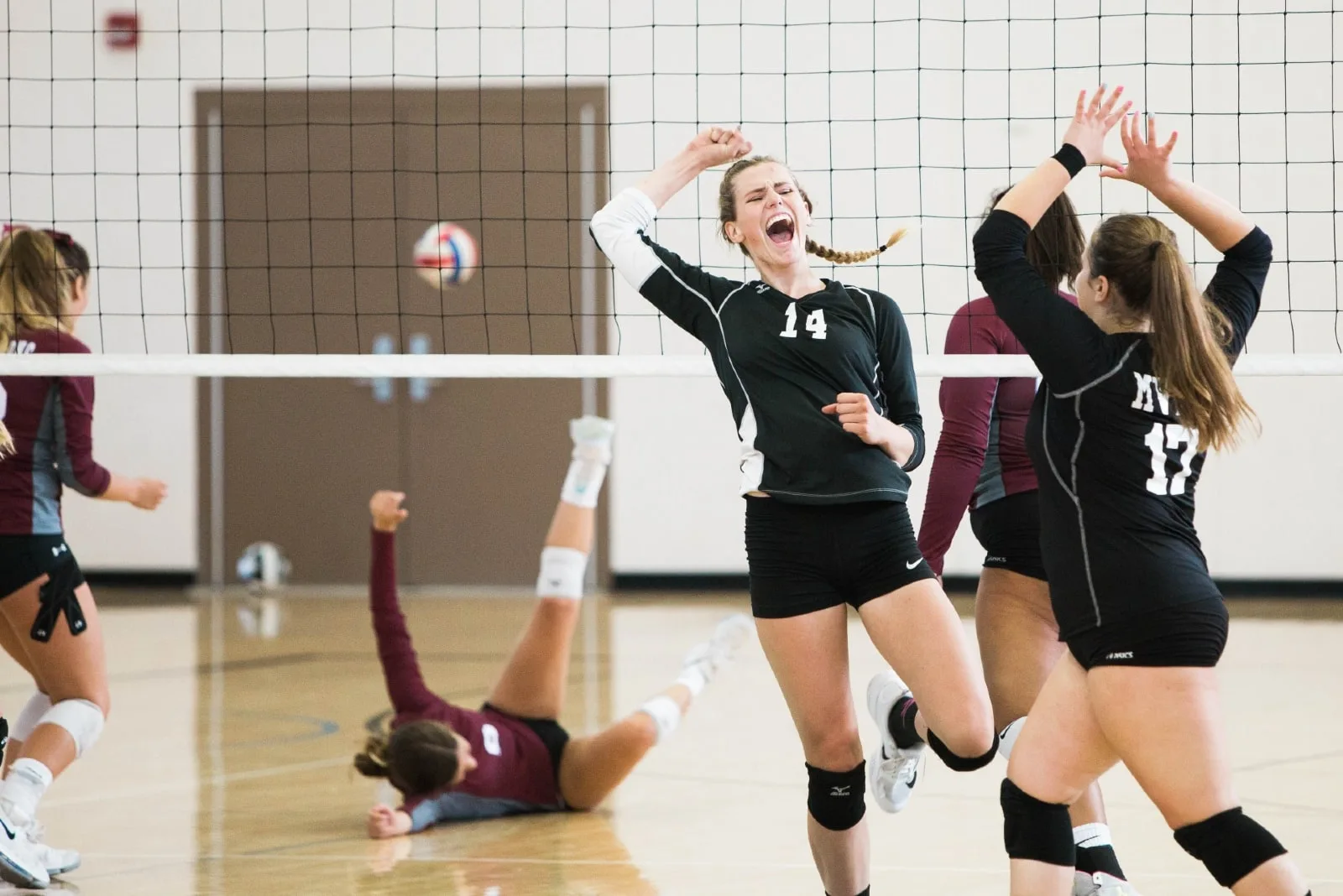 If you want to send best wishes for a loved one's sports achievements and games, you certainly can't go wrong with these sayings written by unknown authors.
1. Wishing you the best of luck during today's game! Always remember that when the going gets tough, the tough get going! I know that you are one tough cookie, so don't be afraid to push yourself harder than you think you can!
2. Wishing you and the team the best of luck! You have all put in the hours and so much effort, and now it's your time to shine!
3. Best of luck during today's game! I know that today might be a tough one, bust just remember to never let winning get in the way of you having fun and trying your hardest!
4. Good luck and play hard. I hope that everyone remains healthy and safe and that the game is competitive, and entertaining.
5. Know that I'm thinking of you and will be praying for you during today's game. I believe in you and know that you'll try your hardest!
6. I hope you have a really good game tonight and that you get the chance to shine. You have been working so hard and I am unbelievably proud of you. Keep up the great work.
7. Best of luck out there today! Those who train hard are hard to beat, and you've put in an extraordinary amount of effort. Be sure to play smart and play strong!
8. Good luck out there today! I know you've been practicing a lot, so stay calm, stay focused, and try your hardest. I'm confident you'll do great!
9. I will be cheering for you tonight. I am praying for a clean, fun game. Put on a good show and good luck.
10. I know you've been practicing really hard these past few weeks, and I've seen you put in an amazing amount of effort. Good luck out there today, and just know that I believe in you!
11. I hope that tonight's game goes really well. Have fun, play hard, and don't forget that no matter what happens, I'll always be proud of you.
12. Remember that you win as a team and you lose as a team. The most important thing is the team. Now, go out there and show them what you've got! Good luck.
13. I just wanted to send you hugs and kisses before today's game. Know that I'll always be your biggest fan and that I'm rooting for you all the way through.
See also: 150 Inspirational Butterfly Quotes To Explore & Share
Short Good Luck Wishes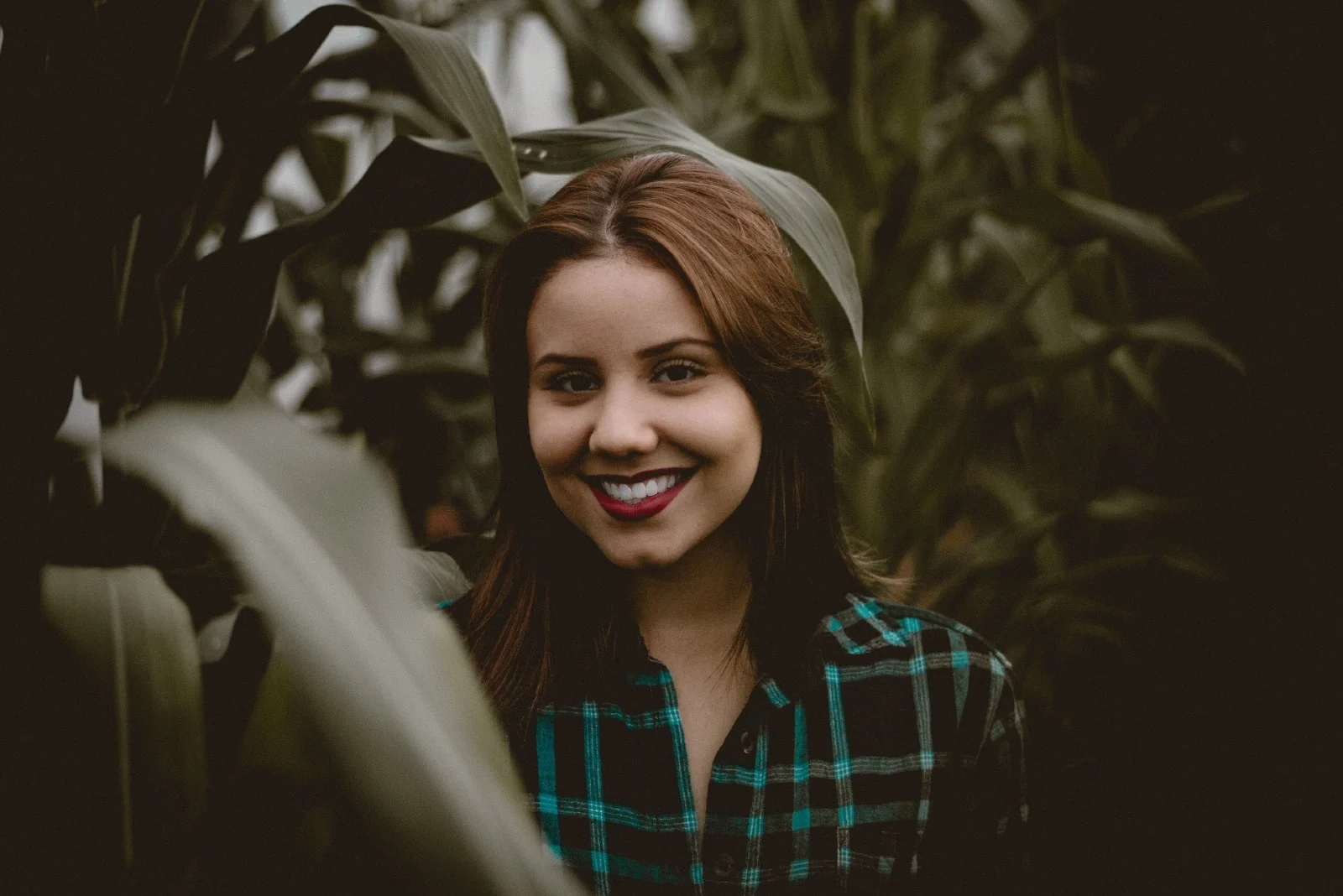 Enjoy these short but sweet greeting card messages by unknown authors that encapsulate exactly what you want to say. Have fun choosing the best one!
1. You are driven by passion, and passion leads to success. You're going to do great! Best of luck!
2. Luck is a matter of preparation meeting opportunity.
3. The road is tough. But the driver is tougher. Good luck!
4. Don't stress. Do your best. Forget the rest.
5. Your faith will lead you to your success. Good luck!
6. I wish you all the luck in chasing your dreams. These are your first steps toward your goals and I pray that everything goes in your favor.
7. Luck is what happens when fate gets tired of waiting. Good luck!
8. Luck is very important to get by in life. I wish you the best of luck in all your endeavors, big or small. May you have a great life ahead.
9. May success await you at every corner. Wishing you good luck.
10. The road may seem rough, life may seem tough, but for smooth sailing, my good luck wishes are enough.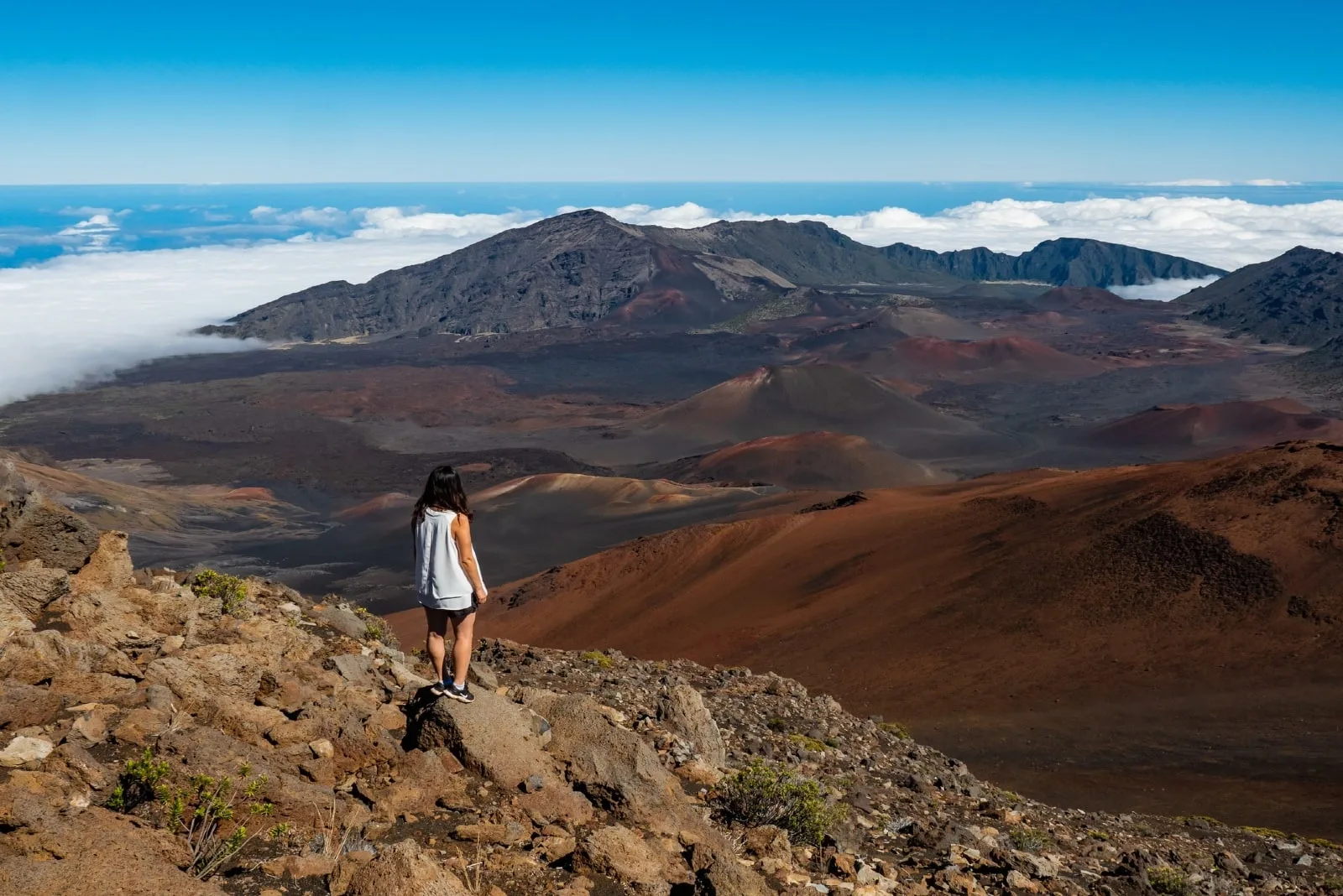 11. Good luck to you as you move toward the next chapter that life brings your way.
12. Luck is not found but made by those who are determined, and you are one such person. Best of luck!
13. The only person who shall shape your future is you. Good Luck.
14. Wherever smart people work, doors are unlocked.
15. My good luck message is here to bring you all the positive vibes you need in pursuing your dream. Good luck and don't ever give up.
16. May your pockets be heavy and your heart remains light. May Good luck pursue you each morning and night.
17. Fortune sides with him who dares.
18. Here's to wishing you the best of luck in all life has to offer you.
19. All you need in life is luck and a little bit of faith. These two things will help you progress in life! Good luck!
See also: 135 Breakup Quotes That Will Inspire You To Heal & Move On
Famous And Inspirational Quotes About Luck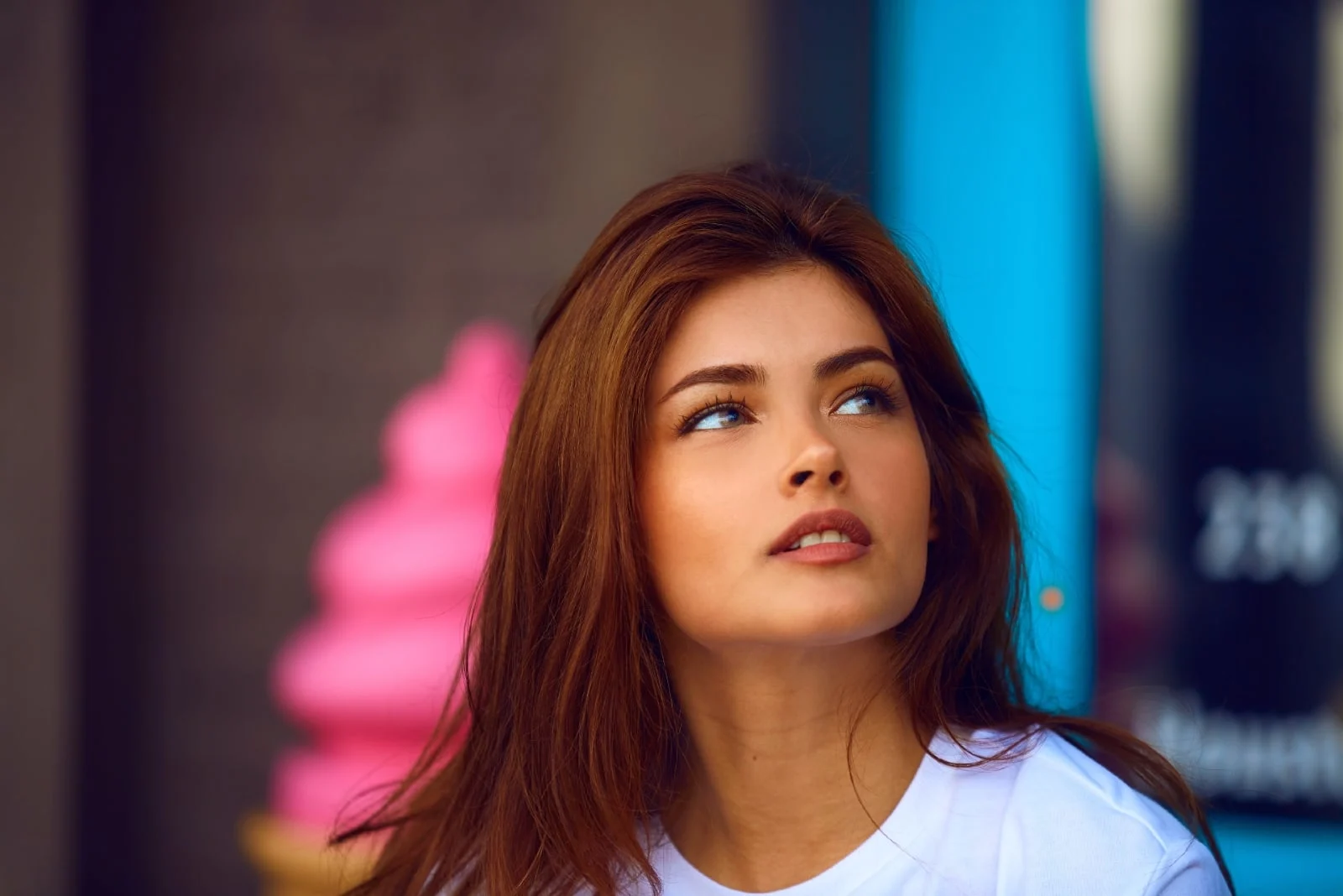 Here are some inspirational quotes by famous and well-known figures and their thoughts on luck and what it means to them.
1. "Diligence is the mother of good luck." – Benjamin Franklin
2. "The only good luck many great men ever had was being born with the ability and determination to overcome bad luck." – Channing Pollock
3. "Luck to me is something else: Hard work – and realizing what is an opportunity and what isn't." – Lucille Ball
4. "May the sun always shine on your windowpane; May a rainbow be certain to follow each rain." – Irish Proverb
5. "The amount of good luck coming your way depends on your willingness to act." – Barbara Sher
6. "It's hard to detect good luck, it looks so much like something you've earned." – Frank A. Clark
7. "We find in life exactly what we put into it." – Ralph Waldo Emerson
8. "Luck is a dividend of sweat. The more you sweat, the luckier you get." – Ray Kroc
9. "Shallow men believe in luck. Strong men believe in cause and effect." – Ralph Waldo Emerson
10. "My success was due to good luck, hard work, and support, and advice from friends and mentors. But most importantly, it depended on me to keep trying after I had failed." – Mark Warner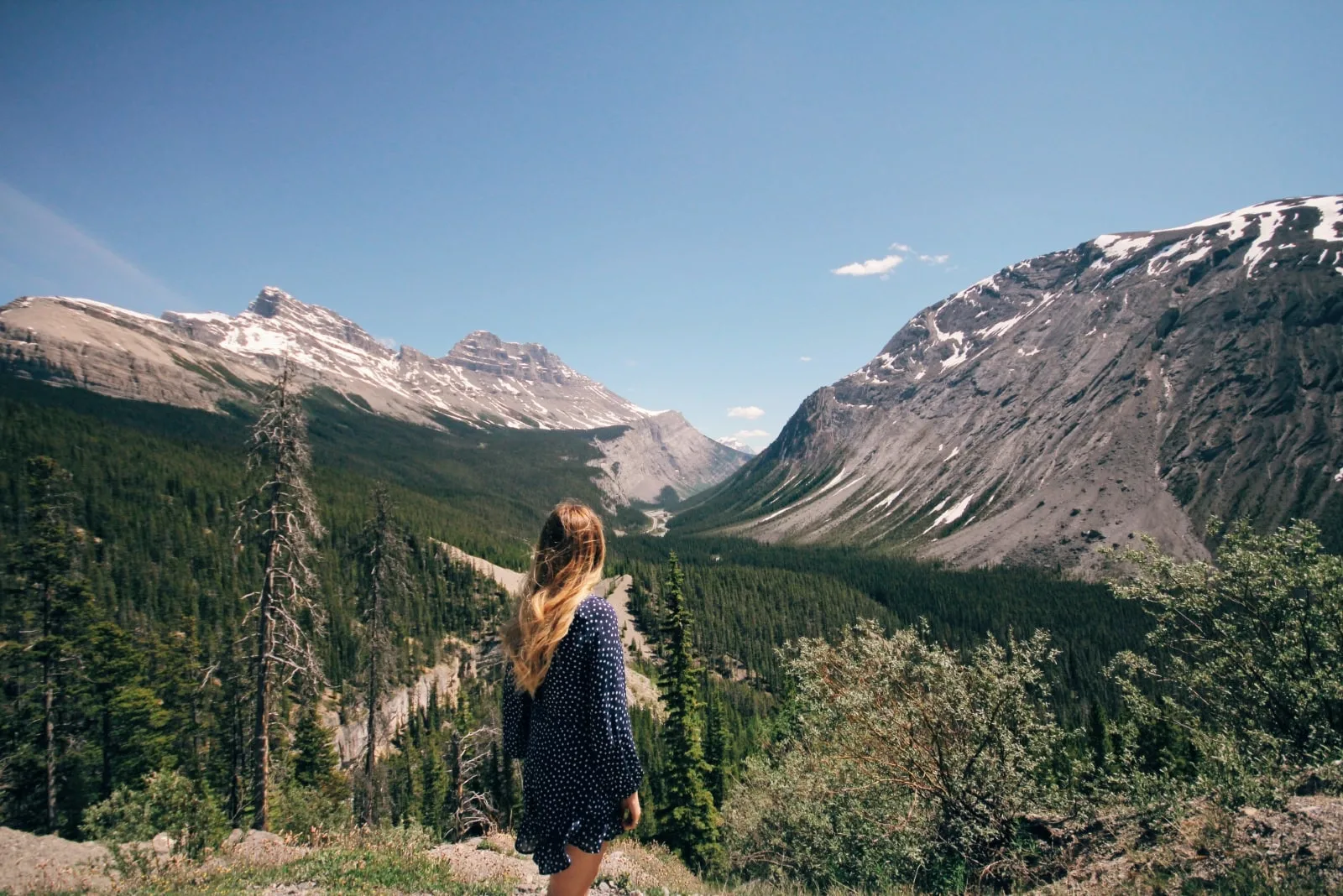 11. "I think we consider too much the good luck of the early bird and not enough the bad luck of the early worm." – Franklin D. Roosevelt
12. "Inspiration is one thing and you can't control it, but hard work is what keeps the ship moving. Good luck means, work hard. Keep up the good work." – Kevin Eubanks
13. "Luck is everything… My good luck in life was to be a really frightened person. I'm fortunate to be a coward, to have a low threshold of fear, because a hero couldn't make a good suspense film." – Alfred Hitchcock
14. "My mother used to play cards with King Farouk. He believed she brought good luck to him – she was his mascot." – Omar Sharif
15. "The universe works in crazy ways. Your good luck will come in waves, and so does your bad, so you have to take the good with the bad and press forward." – Nick Cummins
16. "I've learned that through life you just get on with it. You're going to meet a lot of dishonest people along the line and you say good luck to them. I hope they live in comfort. Then I start sticking more pins in their effigies." – Roger Moore
17. "Good luck is the willing handmaid of an upright and energetic character and conscientious observance of duty." – James Russell Lowell
18. "I recognize that I had a good deal of good luck in my life. I came along at a time when it was pretty easy to get a job in journalism. I went to work at CBS News when I was about 22, and within a year or so was reporting on the air." – Charles Kuralt
19. "I don't like expeditions where it is a total lottery whether you live or die. You have to keep those sorts of good luck cards for rare occasions!" – Bear Grylls
20. "I'm not superstitious about good luck charms and all that. I don't have any ring or any tangible thing as a charm. But I like to have at least one of my parents with me during my shows. It gives me the strength to find their faces… or my brothers… in the audience. It comforts me." – Shreya Ghoshal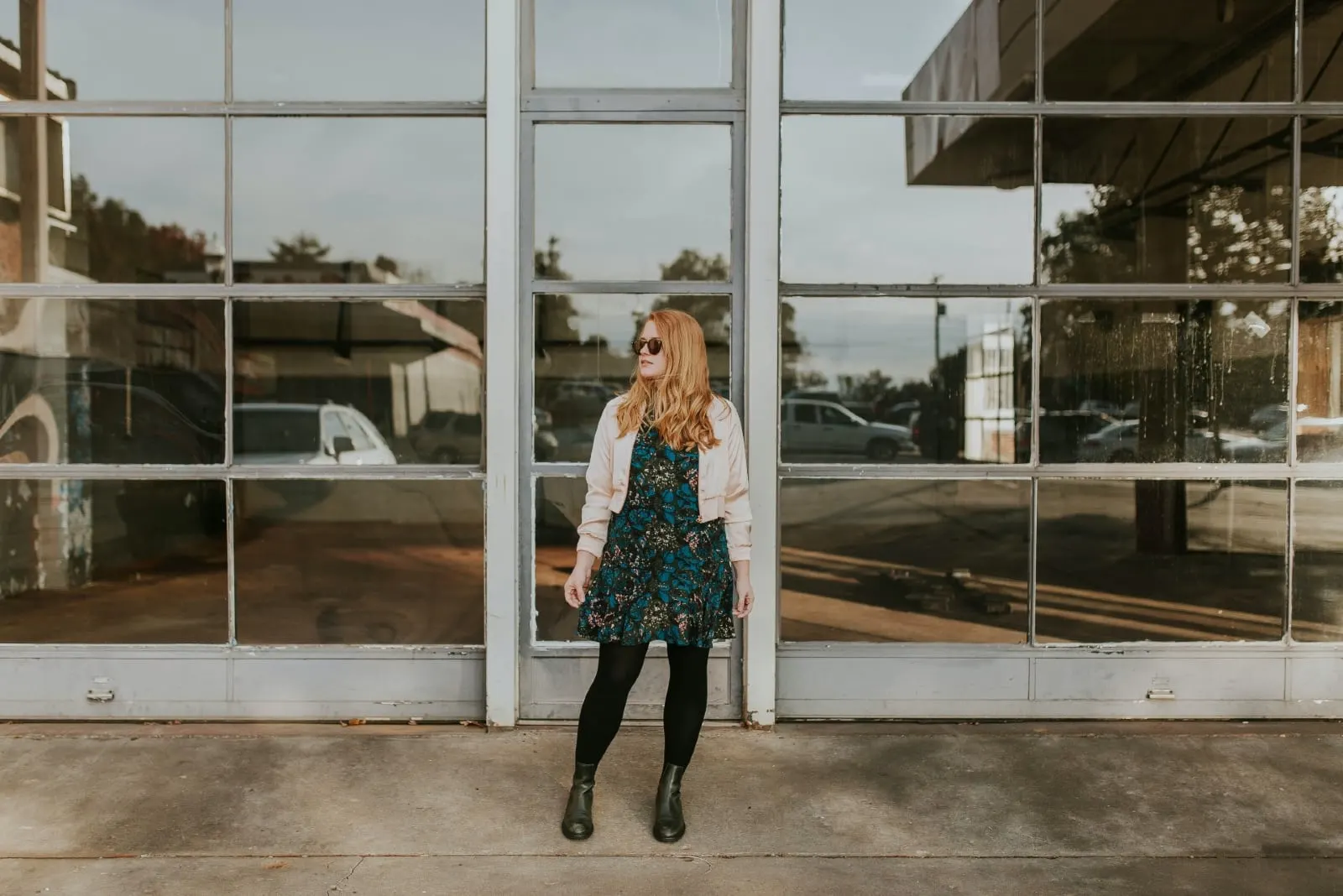 21. "When you play for 20 years – and really, I never had to miss a game due to injury – that's not just good protection. That's good luck." – Peyton Manning
22. "I wasn't campaigning for a role in a Hollywood television series, it was a fluke. So you've got to have a measure of good luck, you really have, being in the right place at the right time." – Patrick Stewart
23. "One time, I gave Chris Martin a My Little Pony for good luck. He said, 'Oh, you should keep it,' but I was like, 'You guys probably need it a lot more than I do.' I said that to Coldplay!" – Charli XCX
24. "As a leader, you don't get too high on the highs or let the bumps balance down. Every leader over time has probably an equal amount of good luck or bad luck – or, you could argue, has good opportunities or challenges." – John T. Chambers
25. "Good luck to you if you're lucky enough to have faith. Some of us aren't lucky enough. My mother has great faith and finds great comfort in it, and I'm jealous of her!" – Liam Cunningham
See also: 130+ Fake Friends Quotes To Help You Detach and Move On
Funny Best Of Luck Quotes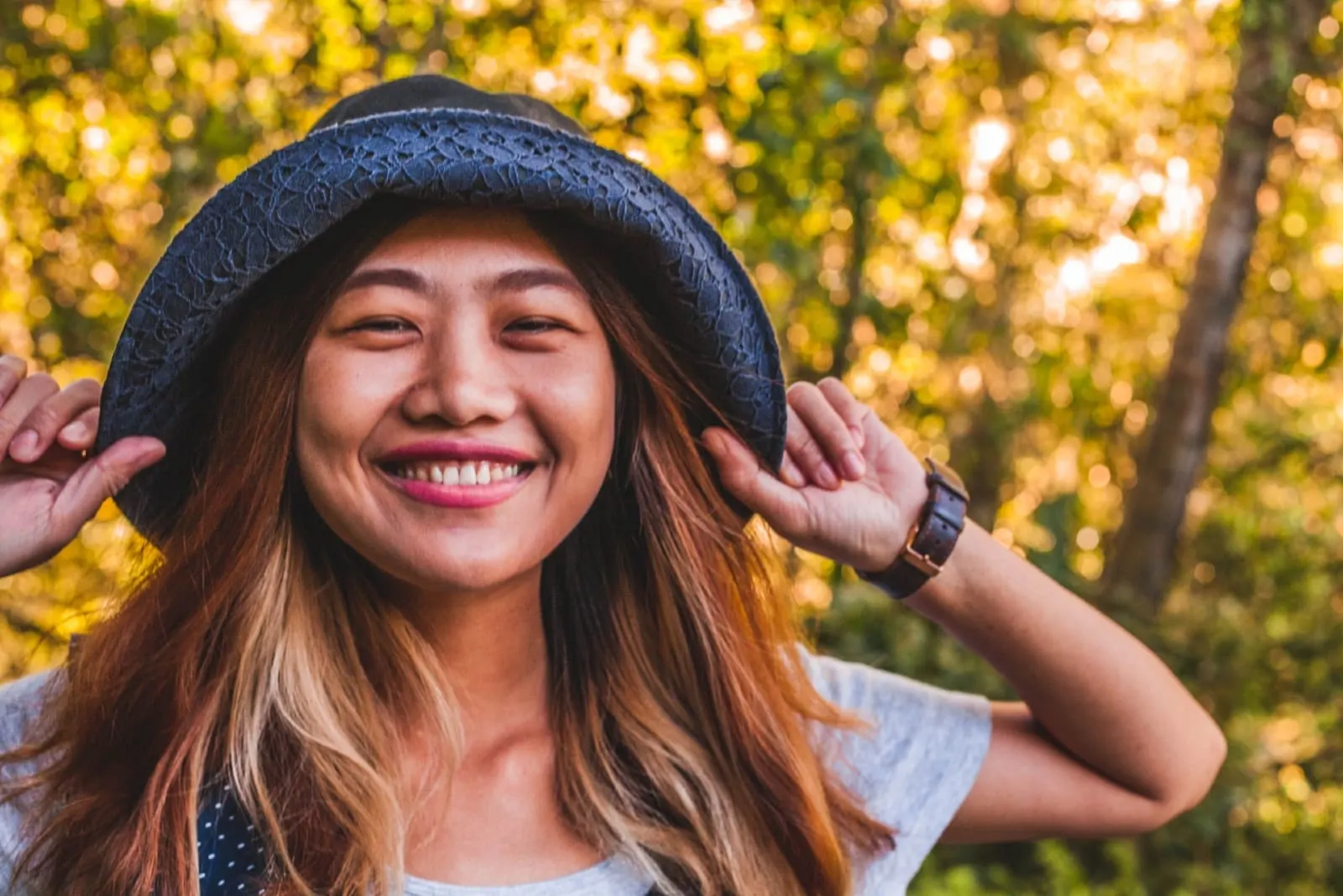 And again, unknown authors save the day. Not sure what to write on the good luck card, but want it to be witty and hilarious? You're going to want to check these out.
1. What do you get when you cross poison ivy with a four-leaf clover? A rash of good luck.
2. And now… You're hired! You did amazing, so go out there and paint the town red! Good luck with your new job.
3. Fantastic news! Let's celebrate your success in a manner that will get us all fired!
4. Sometimes, deserving people get a bad job. And sometimes, a stupid person finds a great job. But who cares when the stupid person is your friend. Congratulations!
5. I feel sorry for the guy who hired you. He must be plain stupid or blind to choose someone like you for the job. But congratulations anyway!
6. The more you earn for yourself, the more you can spend on friends like myself. Congratulations on your new job!
7. In almost every bad situation, you can find something positive. Even a broken clock is correct twice a day. Think of this as every time you run into an obstacle. Good Luck!
8. Don't be afraid of pressure. Remember that pressure is what turns lumps of coals into diamonds. Best of Luck.
9. Don't iron a four-leaf clover – you don't want to press your luck.
10. Don't embarrass yourself and oh yeah – good luck with the new job!
See also: 110+ Of The Most Precious Daughter Quotes To Melt Your Heart
Good Luck Messages For Future Endeavors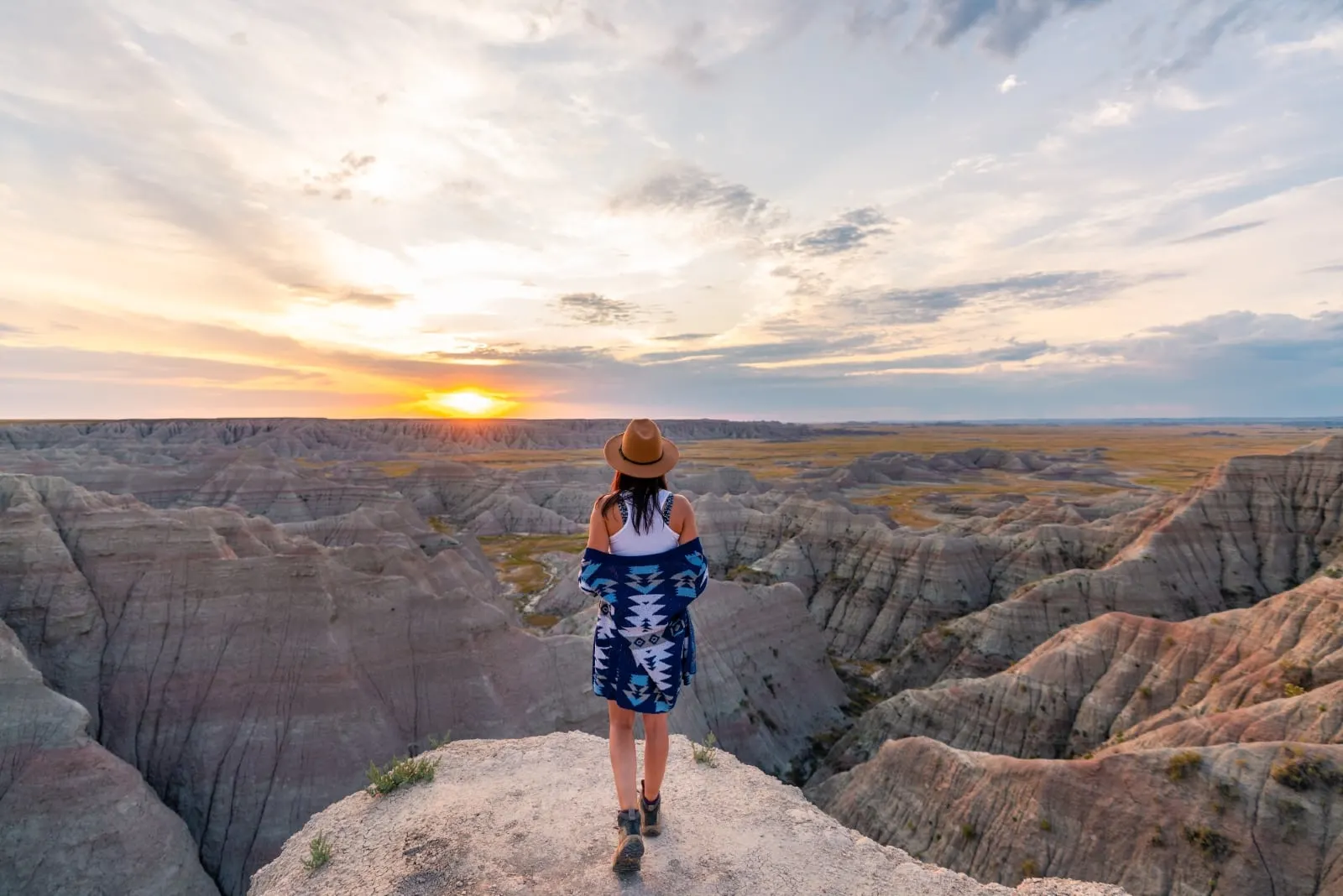 And finally, here's a list of inspiring good luck messages for a successful new chapter in one's life.
1. All the best for a bright future ahead! May there be success at every turn and I pray that all your dreams come true!
2. You've all worked really hard for this competition. It's time to show the world what you are capable of. Best wishes for a job well done.
3. Forget about quitting, and think only about the final goal. Keep running no matter what. Belief and courage are all you need. Go out there and show them what you're made of. I know you'll do great!. Best of luck!
4. Go out and give it your best shot. Whatever happens, you've already got a lot to be proud of.
5. May good fortune become your faithful companion through life and may it take good care of you. Wish you good luck in everything your future holds.
6. All you need for a happy life is love, happiness, laughter, and lots of luck. I wish you the best of luck for a perfect life with happiness all the way through!
7. May God usher you with his heavenly blessings today and every day! May you attain all that you desire in life. Have good luck today, tomorrow, and for as long as you live.
8. Starting a new life can be confusing, puzzling, and full of uncertainty. But at the same time, it's also thrilling, challenging & full of new adventures. Best of luck to you.
9. What a wonderful day to reach your goals and make all your dreams come true! I wish you happiness and success at every turn!
10. I find my heart singing a chorus at your happy news. Good luck to you during this joyous time!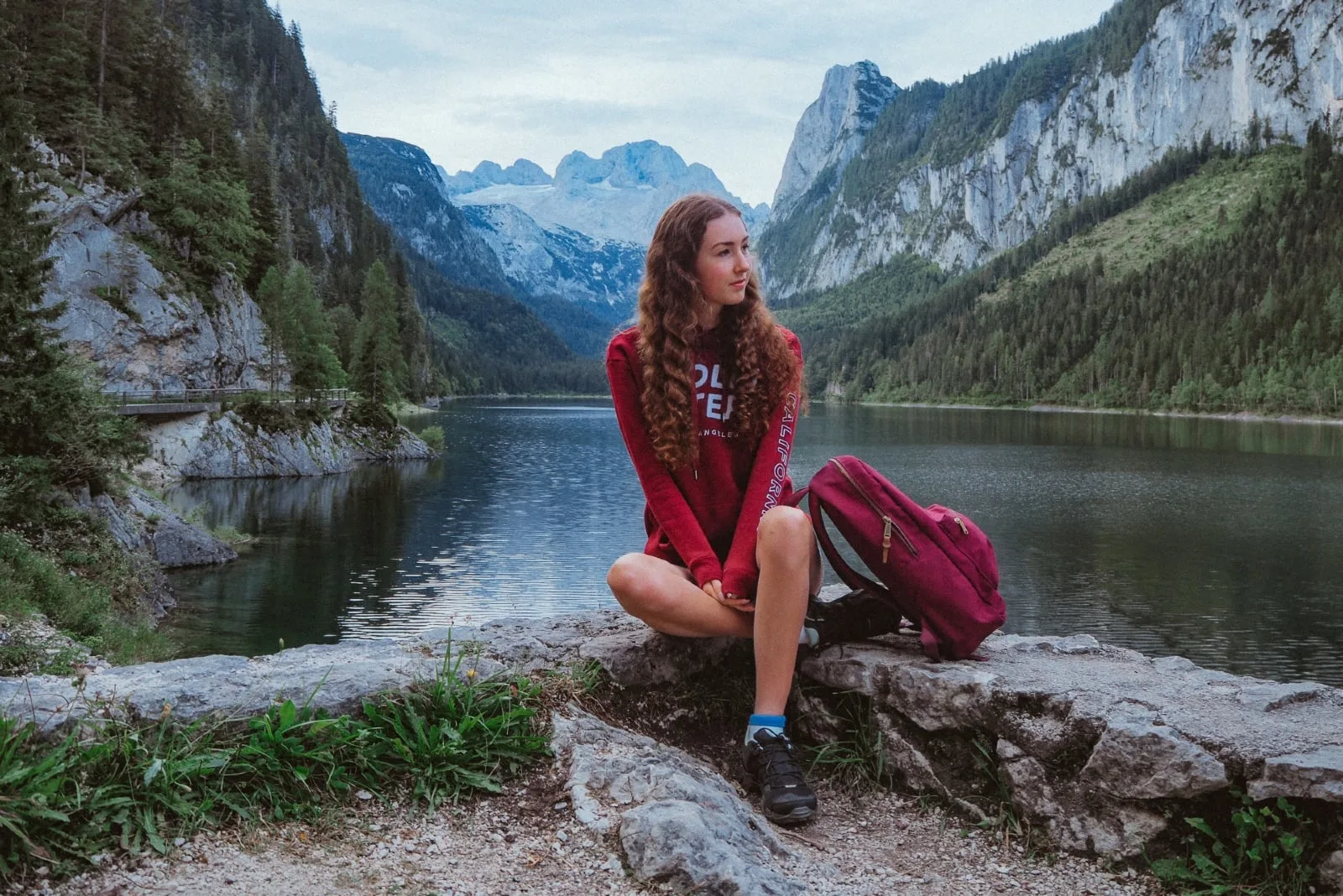 11. Here's wishing you the very best for all the new ventures that life has in store for you!
12. I wish you nothing but the best of luck in this new year. I hope that it's the best one yet!
13. Never mind those who discourage you. They are only here to test how determined you are in pursuing your dreams. Let them be a reminder to never give up and make it all happen for yourself!
14. Be determined as you climb your way to success. The difficulty you're facing now is nothing compared to the joy that triumph will bring you!
15. Good luck to you as you move onto the next stage of your life. I have no doubt that you'll continue to thrive and enjoy great success!
See also: 146 Thankful Quotes To Inspire Gratefulness All Year Long
Wrapping It Up
Now that you've browsed through this ultimate list of best of luck quotes and sayings, you'll have no problem extending your best wishes to your family, friends, and co-workers.
A thoughtful greeting card containing a few beautiful, encouraging words might seem simple enough, but it means a great deal.
Brighten someone's day with your kind words and help them feel loved, supported, and like they have someone in their corner.
See also: 193 Funny Love Quotes & Sayings That Will Make You Pee Your Pants