Invited to the birthday party of a person you're into but don't know how to approach them? Want to give them a birthday card but don't have any killer one-liners to write in it to impress them?
Sick of those boring ordinary birthday wishes? Or perhaps you're the birthday girl or boy and you're looking to take advantage of that fact to chat someone up.
Whatever the case, this collection of the greatest birthday pick up lines is exactly what you are looking for.
A birthday pick up line is a witty, unique way to wish someone you like a happy birthday – plus get their attention.
We all have our little arsenal of both good and hilariously bad pick up lines for an average night out. But what if it's no average night?
What if you're headed to the birthday party of a certain someone you intend on chatting up, and you know for sure that no run-of-the-mill corny pick up line is going to give you that flirting edge?
If you need brilliant advice on flirting, I strongly suggest you check out these, they won't let you down:
FOR MEN: Sweep any girl off her feet with THIS AMAZING GUIDE.
FOR WOMEN: Make him obsess over you – CLICK HERE.
If you've got no ideas on how to impress that birthday girl you've been eyeing, no need to google any further.
These cute pick up lines will help you to make the belle of the ball feel super special on her birthday. Also, we've got a host of funny pick-up lines that will definitely have you win them over like no other can.
So, all that's left is to check out our collection of happy birthday pick up lines, pick one (or a few!) you like, then sit back and watch the magic unfold!
Birthday Pick Up Lines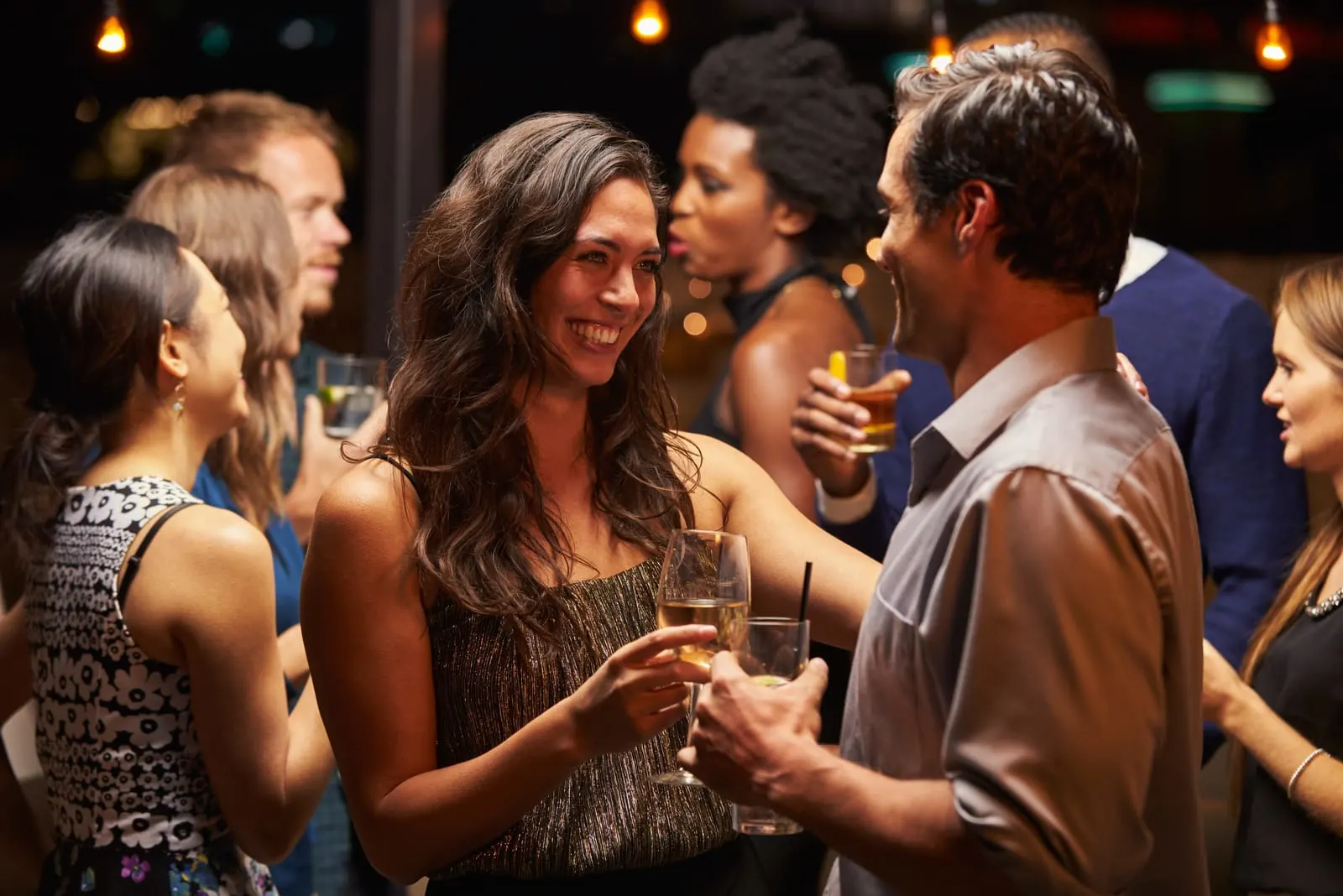 1. Beards can be red, a blade can glow blue, there's only one precious, and that must be you.
2. How do you expect me to remember your birthday when you never look any older?
3. Well, I'm here. What are your next two wishes?
4. Hey, beautiful. I was wondering if your lips are sweeter than the icing on this cake, because they sure look like it. Better let me taste first and confirm.
5. You're my birthday wish come true, baby.
6. So you just started your 28th voyage on Starship Earth. Can I be your co-pilot?
7. Hi, birthday girl. You're hotter than the flames on your birthday candles.
8. I want to request a silly birthday dance with you. Alone. In our birthday suits.
9. Is that the sun coming up, or just the birthday girl shining?
10. Was it your plan to match that gorgeous, sparkly party dress with your eyes?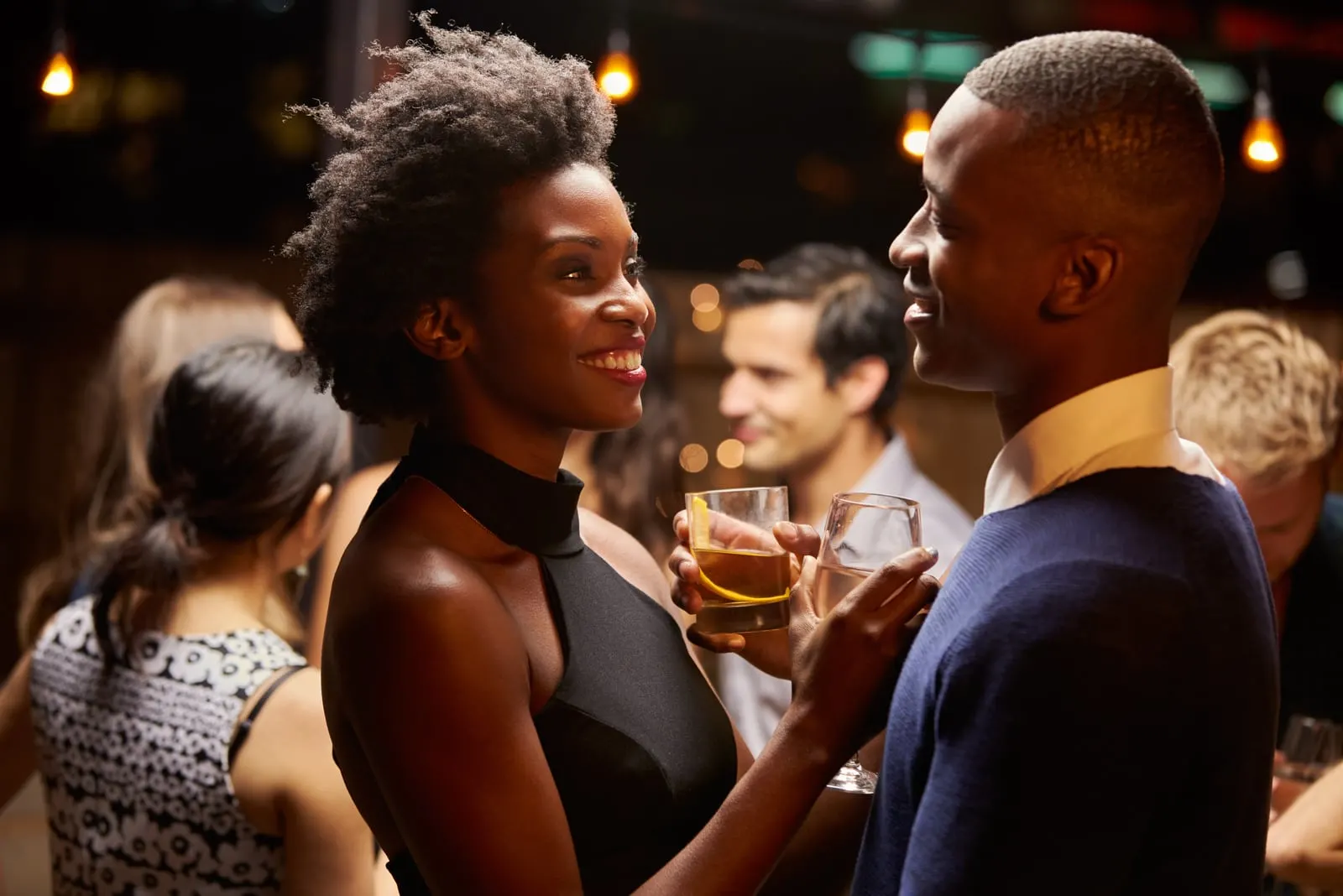 11. Hi, I'm your genie for the night. Can I make your birthday wishes come true?
12. Can I be the cherry red topping to your birthday cupcake?
13. I'm not the photographer of the party, but I can definitely picture me and you together.
14. I think there's something wrong with my eyes. I just can't take them off the birthday girl/boy.
15. These bright party lights ain't got nothing on your eyes, baby.
16. Hello, I'm a thief, but I'm not here to steal your birthday presents, I am here for your heart only.
17. I'd say God bless you on your birthday, but it looks like He already did.
18. For your birthday, I wish I could arrange the alphabet so I could put U and I together, but I got you a lame present instead.
19. Lucky you're so beautiful, you made me forget my bad pick up line.
20. Hey, birthday girl. There isn't a word in the dictionary to describe how beautiful you look today.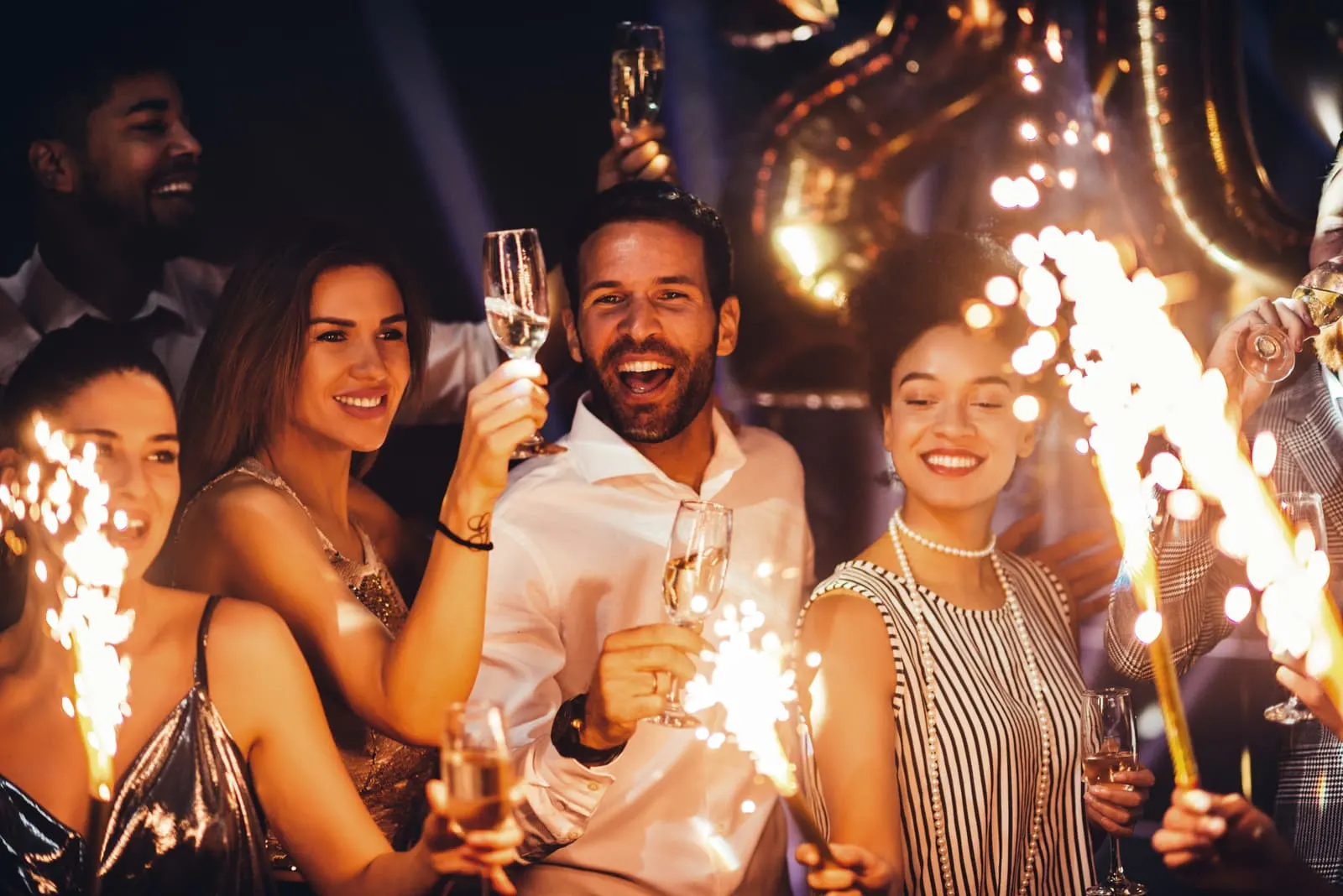 21. Can you kiss me on the cheek so I can at least say a cute birthday girl kissed me tonight?
22. I had a bite of your birthday cake and I think it's off. Does my tongue taste funny to you?
23. I got you this rose 'cuz I just wanted to show it how incredibly beautiful you are!
24. You're so hot, I bet you could light your birthday candles at 10 paces.
25. You look beautiful today, just like every other day.
26. These overcrowded candles on your cake must be a lie, you don't look a day over 18.
27. Hey, I bet you're twice as sweet as any birthday cake.
28. I didn't know what to get you for your birthday. How about my heart?
29. Face it. You can blow out your candles, but nothing can extinguish this undeniable spark between us.
30. Want your birthday kiss to be the best ever? I'm here if you need to practice.
See also: 99 Cute, Funny, And Cheesy Friendship Pick-Up Lines
Cute Pick Up Lines For Birthday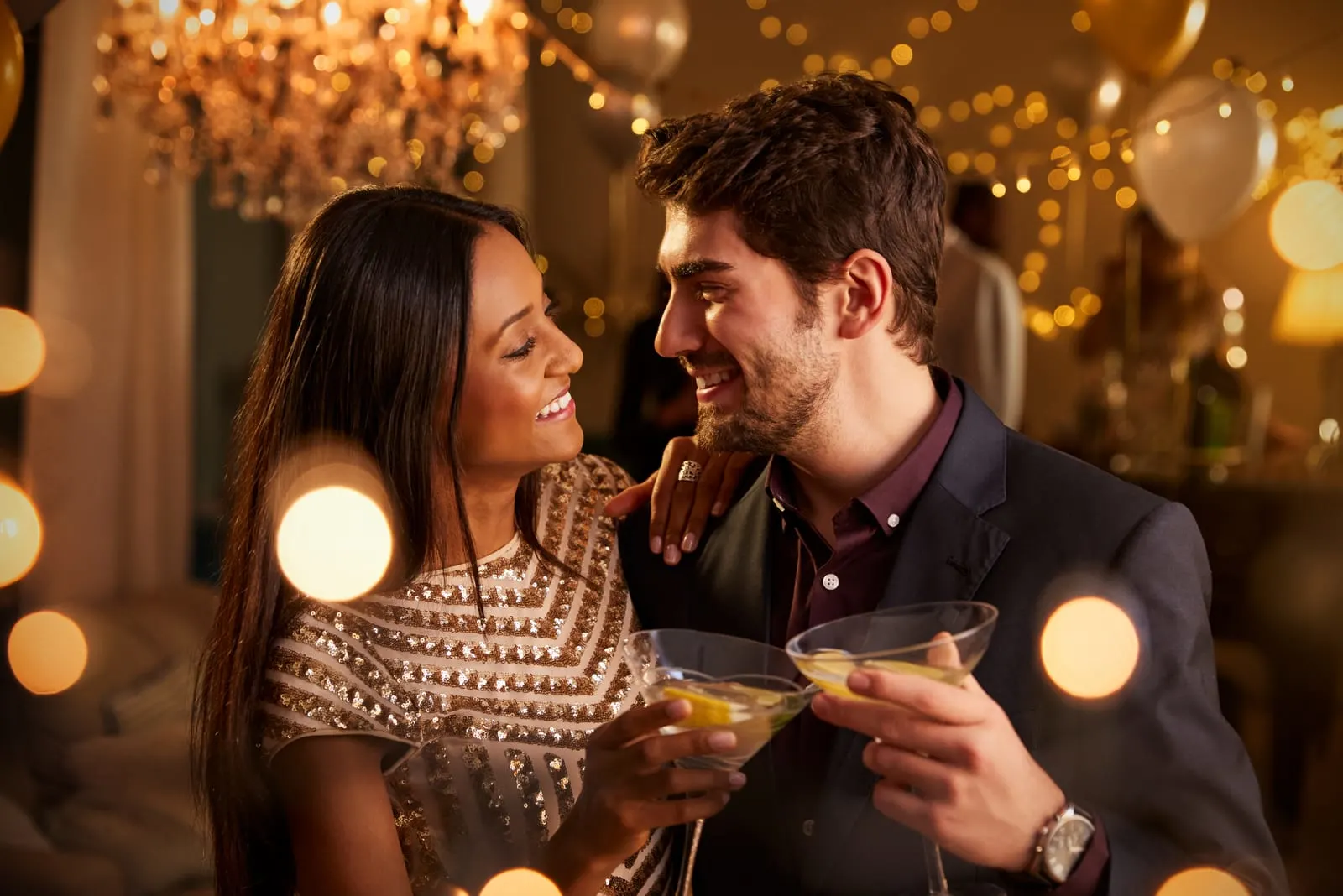 31. Are you a birthday cake? Because you are so sweet.
32. I know your birthday is only once a year but you're so special it should be every day.
33. You're so beautiful that your birthday should be a national holiday.
34. I know it's your birthday, but I still think you should be placed under arrest for stealing my heart.
35. Your name isn't even Amen, yet you look like an answered prayer.
36. Is it just the birthday party lights, or is it your smile that's illuminating the room?
37. I chose to wear this shirt to your birthday party. Wanna know what it's made of? Boyfriend material.
38. You are like a birthday candle. You light up my life.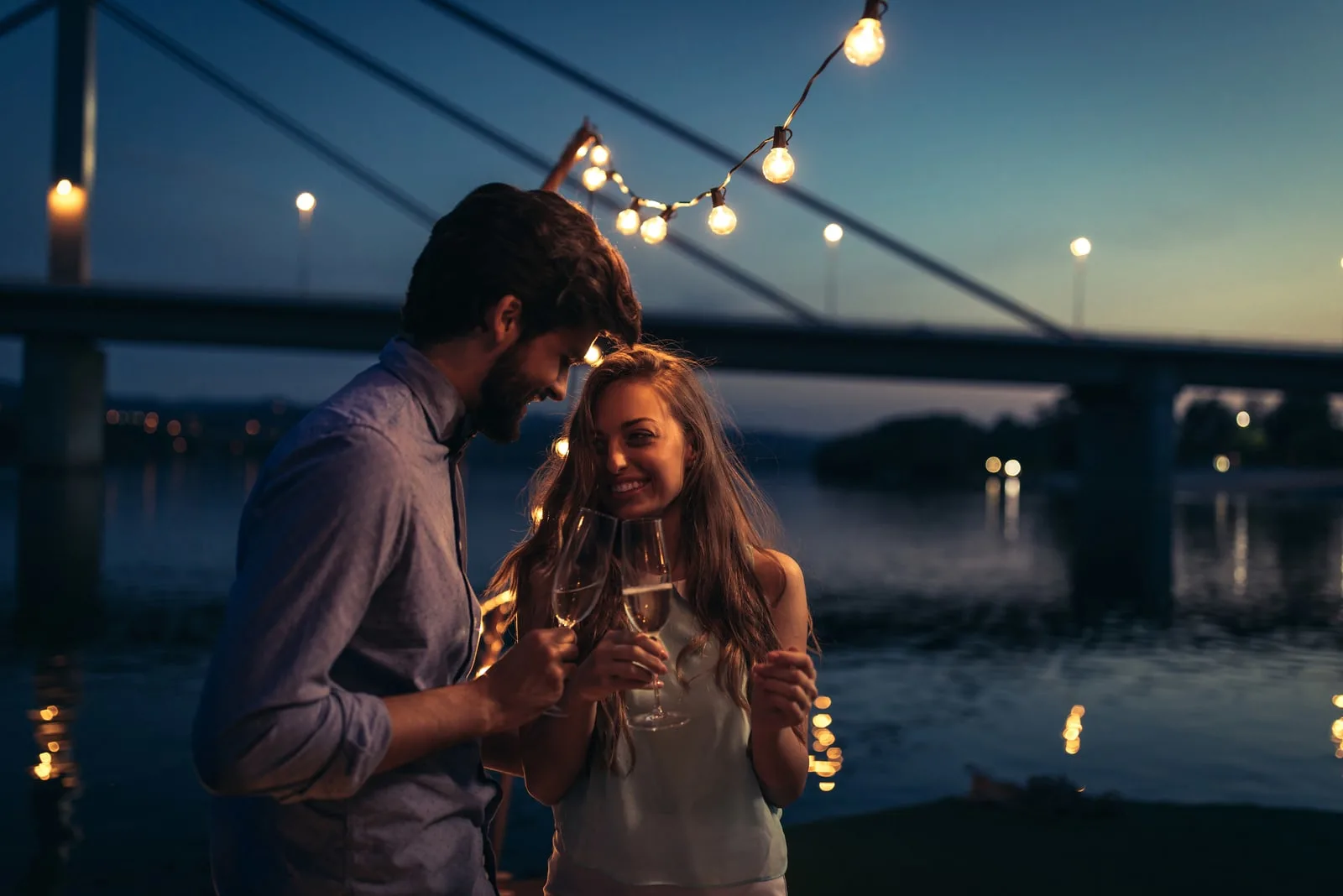 39. I'll wait until you blow out the candles before I take your breath away.
40. Can I bake you a birthday cake? I promise to make it only out of passion and sincerity.
41. So, how does it feel to be the most beautiful girl at this party?
42. Believe it or not, I never thought I would love anything more than chocolate until this birthday girl walked into the room.
43. It's your birthday, but I'm the one who's celebrating the most. My new favorite person in the world was born on this day.
44. I wanted to give you all my love for your birthday, but there's no box big enough to hold it. Besides, it's already yours.
45. Were you really born on this day? Or did you just fly down from heaven as the beautiful angel you are?
46. I know you have enough breath to blow out your candles because you've taken mine.
47. Either you're a leap-year baby or your birthday candles must be lying.
See also: 175 Hilarious But Sweet Pick-Up Lines For Guys And Girls
Funny Pick Up Lines For Birthday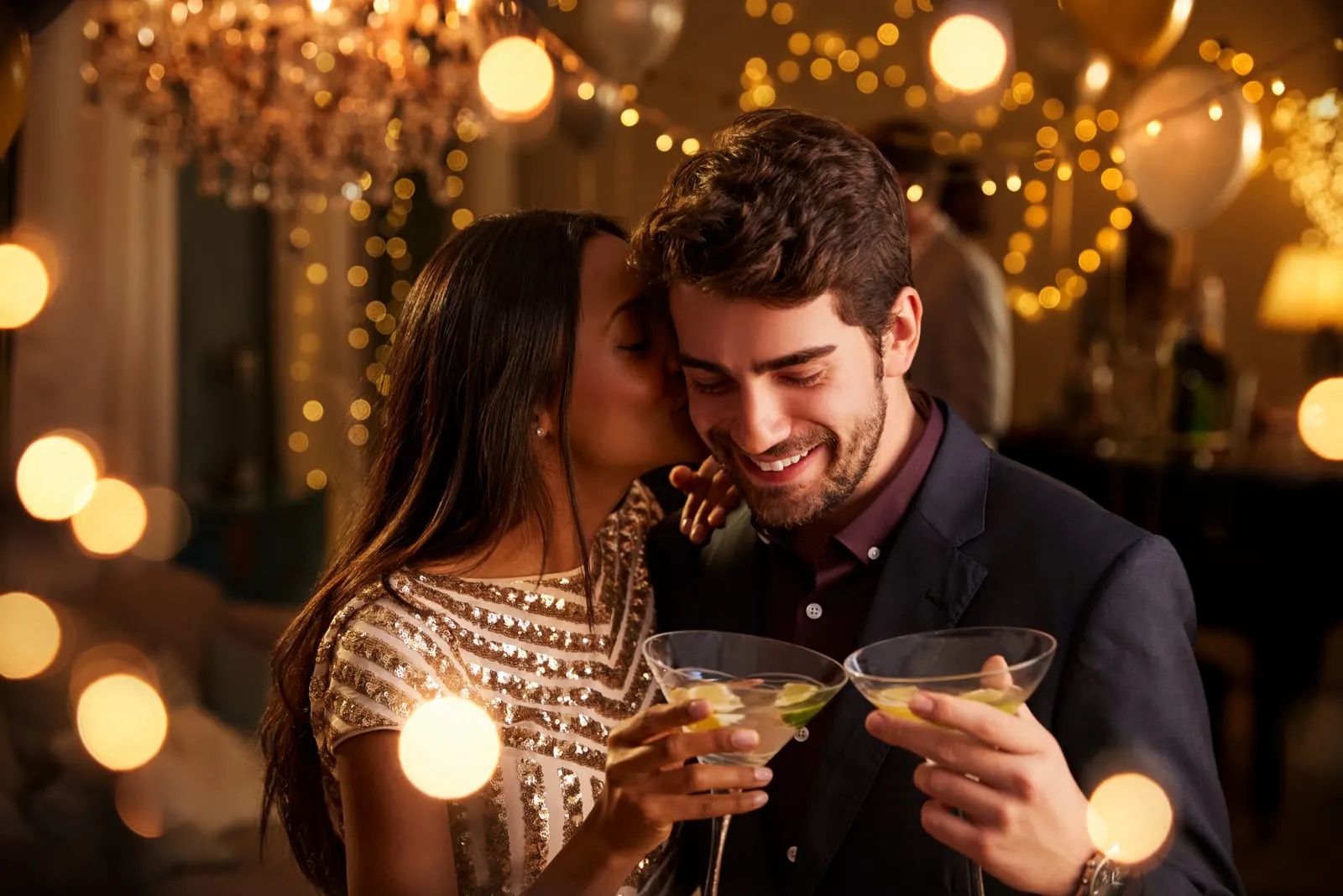 48. Now that you have a new number for your age, how about you give me a new number for my contact list, huh?
49. If it weren't your birthday, I'd have asked you to get out of this place… You're making the other girls look real bad.
50. Let me hold your hand, I won't want to see you falling for someone else.
51. I wanted to send you something sexy for your birthday, but the mailman made me get out of the mailbox.
52. I can read your palm. Your heart line says that you will call me tonight, after this party.
53. Forget about the past, you can't change it. Forget about the future, you can't predict it. Forget about the present, I didn't get you one.
54. It's a good thing I wore my gloves today; otherwise, you'd be too hot to handle.
55. Hi, my name's Birthday Gift. Someone said you were looking for me?
56. Wow look at all those candles on your cake! You are surely going to need a fire extinguisher to be able to quench them all.
57. Hmmm… you're getting so old, I'm starting to fear if you entered an antique auction, people might actually bid on you.
58. What did the ice cream say to the unhappy birthday cake? "What's eating you?"
See also: 200 Funny And Cheesy Pick-Up Lines That Will Make Her Smile
Dirty Pick Up Lines For Birthday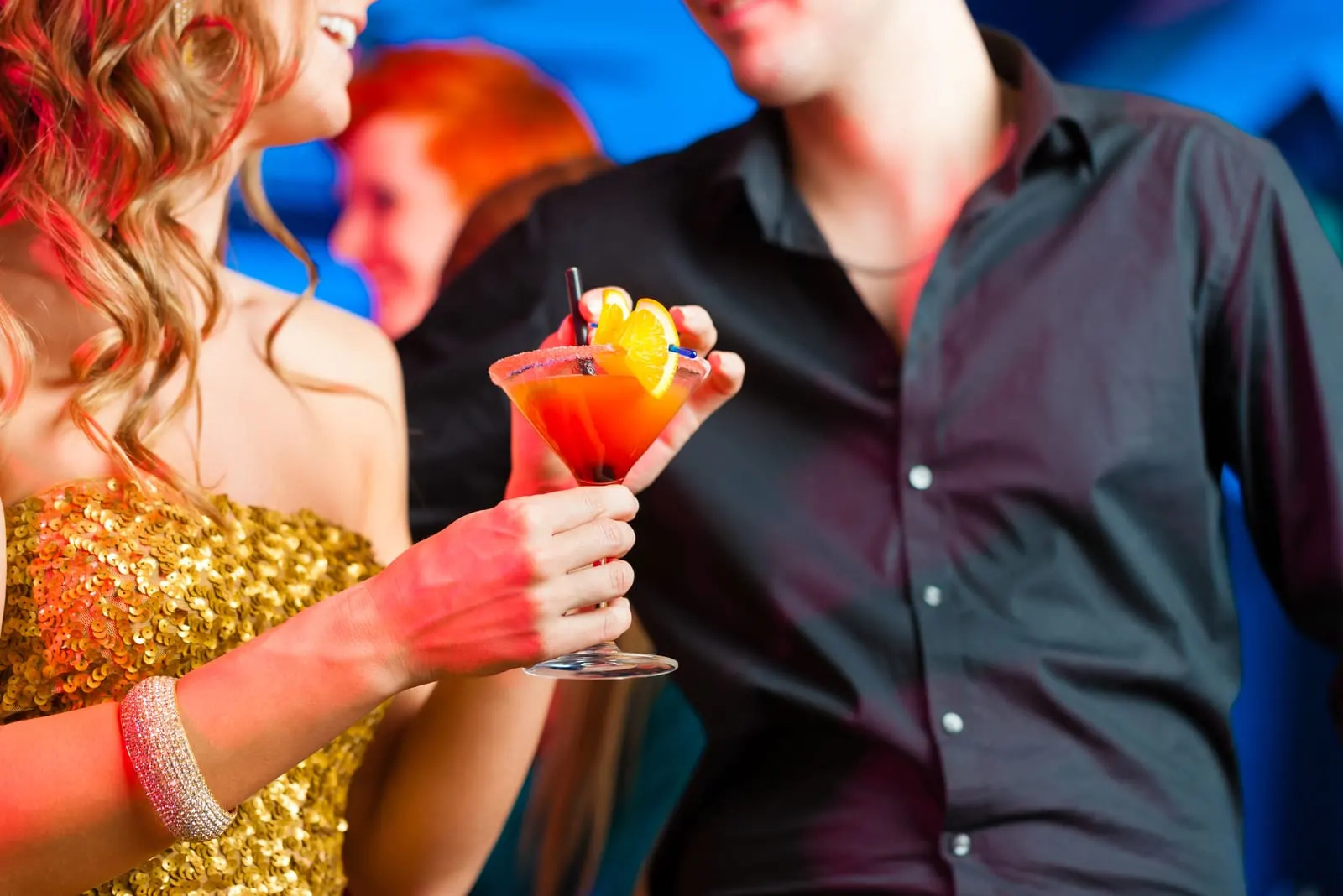 59. Is it your birthday? 'Cuz icing isn't the only thing I'll be smearing all over your face tonight.
60. Forget the birthday cake. I'd like a hot slice of you.
61. Are you a birthday balloon? Because your booties' popping.
62. Your birthday party might've ended, but the real party's just begun.
63. How about we put the birthday cake on top of me and you can eat it off me?
64. I would have bought you a pair of pants for your birthday, but I didn't see the point since they're gonna come off anyway.
65. Do you believe you are a naughty birthday girl? If yes, I dare you to prove it.
66. You are gorgeous! I bet you look even better in your birthday suit.
67. Hi, I think you're missing a party guest. You forgot to invite your pants to come on down.
68. I'd like to kiss your lips till they're as red as your cake's frosting.
69. Are you a birthday present? Because I want to unwrap you.
70. Great party dress. Too bad I'll have to rip it apart.
71. Can we kick up the birthday celebration a notch? I got you a birthday gift, but it's back at my place.
72. Come to the bedroom with me. I have a special birthday cake with a special candle for you to blow.
73. For your birthday gift, I plan on giving you real wildness and a fun night you'll never forget.
74. How about we both skip your birthday dinner, so I can give you my special present already.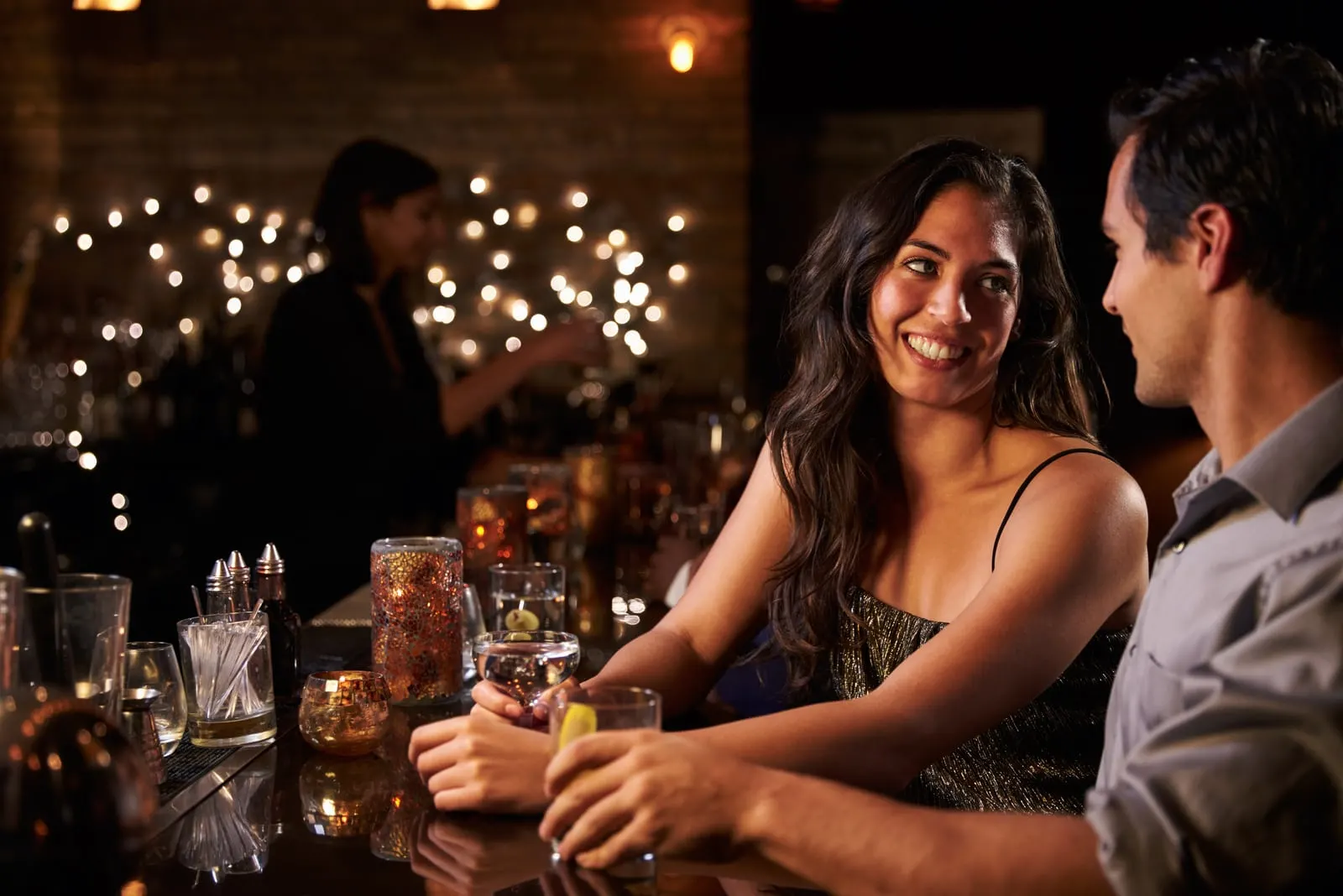 75. Sorry I forgot a birthday present for you. But as consolation, I can offer Happy Birthday sex tonight…?
76. And after the birthday dinner, my darling, shall we go back to my place so I can present thee with mine seed, in thine position of thy choosing, of course.
77. Is it your birthday today? Cause I'd let you make a wish if you blow on my candle.
78. The surprise doesn't end after the party. When your friends have left, and all is silent, we'd go on with the wildest part of your birthday party – just the two of us.
79. We're like cake and icing. You're sweet and I want to be on top of you.
80. That birthday dress of yours would look great on my bedroom floor!
81. My gift will be delayed for a while. Just wait. It will just appear on your doorstep… naked.
82. Are you a birthday candle? Because I'd like to blow you until I get my wish.
83. Don't get me wrong, your dress is gorgeous. But I bet your birthday suit is even better.
See also: 400 Dirty Pick Up Lines (The Ultimate List)
Pick Up Lines From The Birthday Boy/Girl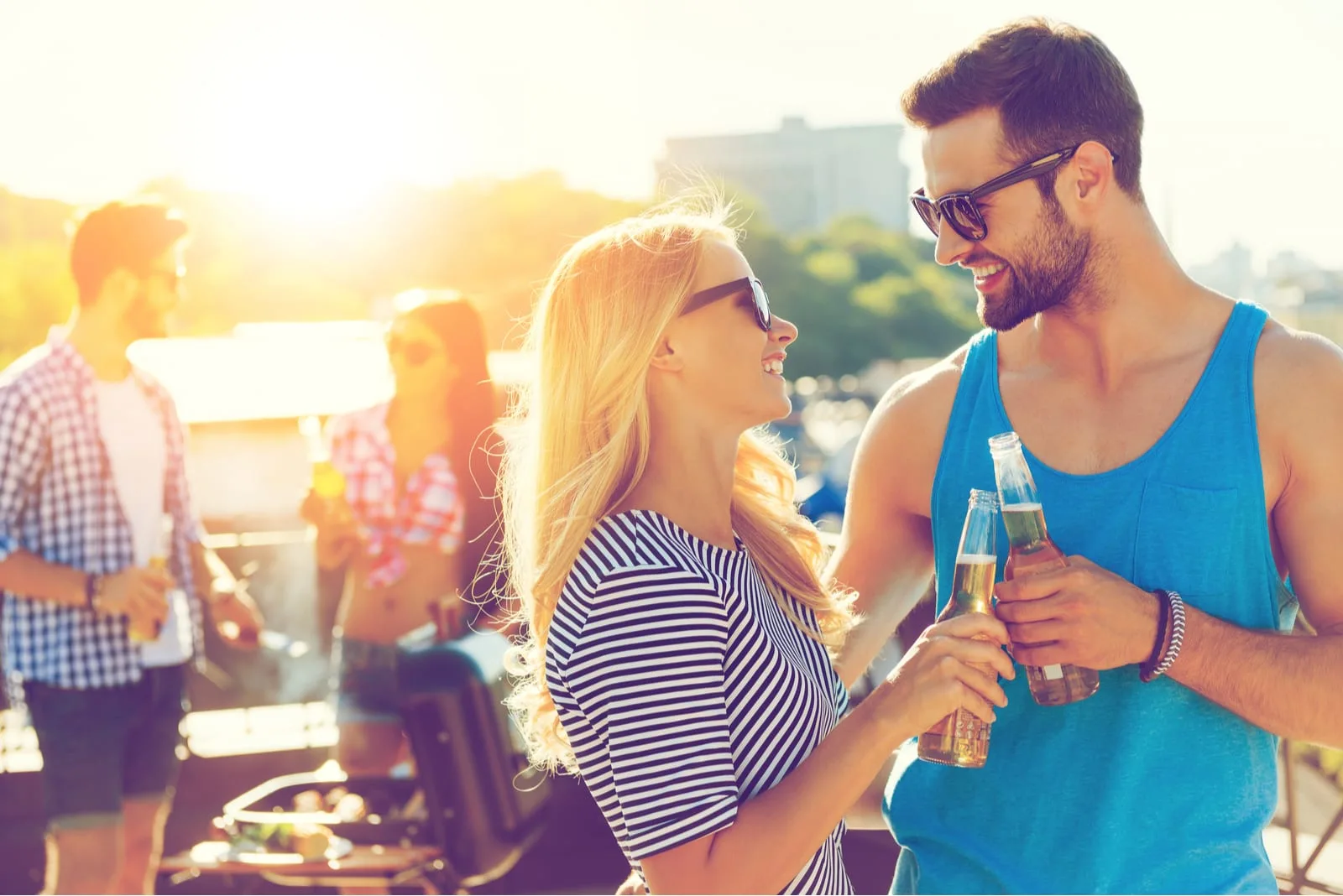 84. Hello there, Frosting… Oh, sorry, you looked like you belonged on my cake.
85. It's my birthday, and I feel so alone.
86. Will you have sex with me? It's my birthday…
87. It's my birthday, but don't feel bad if you didn't get anything, tonight can be your present.
88. You can blow my candle.
89. Hi, it's my birthday and I have a wish you can fulfill.
90. Guess what I wished? Yeah, for those digits, girl.
91. Hey, it's my birthday, but you know what? I'd like to get you something. It's just a drink, and I didn't have time to wrap it… but…
92. Want to come by my place and have sex? I have birthday cake upstairs.
93. So… Wanna see my birthday suit?
94. Hi there. It's my birthday, but I got a present for you.
95. I'm a naughty birthday girl/boy, want me to prove it?
Wrapping It Up
Here are plenty of birthday pick up lines from which to choose – from hilariously cheesy pick up lines that'll have your object of affection in hysterics – to dirty pick up lines that are so downright below-the-belt, you'll need balls of steel to pull them off without a slap in the face.
And heck, if you're feeling festive yet no one's celebrating their special day, you can always pull out those famous words by Lewis Carroll in Alice in Wonderland: "A very merry unbirthday to you!"