Are you in search of dirty pick up lines for her or even some sexy pick up lines for him? Search no more 'cause you came to the right place.
This is the ultimate list of all the dirtiest pick up lines we could find. Proceed with caution and pick the ones you might use depending on what you want to achieve.
You can see on this list that there are 400 dirty pick up lines to say to a guy or girl that range from vanilla to dirty AF.
Some will make the other person laugh like crazy, some will be borderline inappropriate and some will make them horny.
Whether you're looking for some freaky texts to send to bae in the morning or a line that will make a girl go mad over you – this is a place for you.
It's important to note that while some might send the message that you have a great sense of humor, some just might earn you a slap, so make sure dirty talk is welcome before you use it.
Some don't have to be or should never be used at all but they are worth reading and sharing with friends just for the sake of fun.
So, determine what you want to achieve and choose wisely from the following chapters.
The Absolute Best Dirty Pickup Lines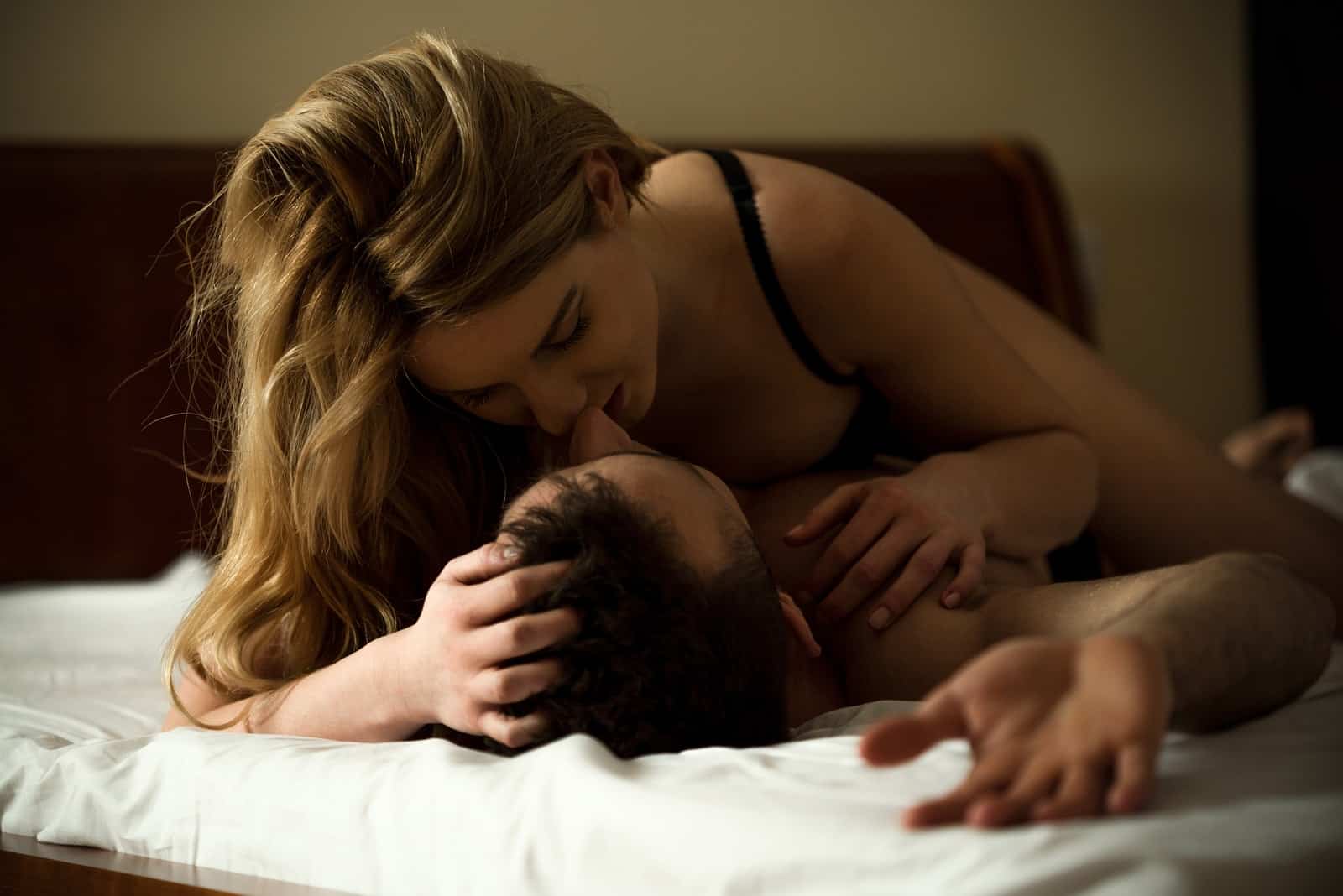 If you ask me, the best pick up lines are the ones that are straightforward, flirty, and hilarious. Every pick up line should be a combination of these three things (and that's how you know that you've picked the right one)!
There are also pick up lines that are reserved only for the bold ones such as this one: You know, if I were you, I'd have sex with me.
If someone used this pick up line on me, I would be amazed by their level of confidence, boldness, and creativity. Not every person has the courage to go dirty (and I mean really dirty) but if you do, then you know you totally ROCK!
1. I could've called heaven and asked for an angel but I am hoping you're a dirty devil instead.
2. You know, if I were you, I'd have sex with me.
3. Is your name winter? Because I can see you coming soon.
4. I'm no weatherman but you can expect more than a few inches tonight.
5. The only thing I was creative with today was my dirty thoughts… Guess who inspired them all?
6. I think I could fall madly in bed with you.
7. If I could rearrange the alphabet, I'd put my name first so you could memorize what to moan later on tonight.
8. I may not go down in history but I'll go down on you.
9. That shirt's very becoming on you. If I were on you, I'd be coming too.
10. You're on my list of things to do tonight.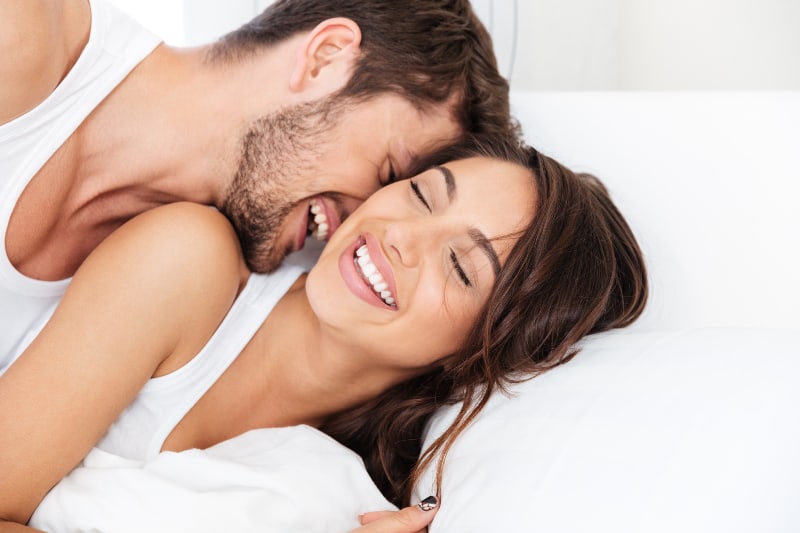 11. I am at work but I would rather be in bed with you. Right now.
12. I'm typing this with one hand because my other hand is busy…
13. Are you a magician? Because you've made a part of me move without even touching it.
14. Just thinking about you touching me literally turns me on.
RELATED: 220 Dirty Questions To Ask Your Girlfriend Or Boyfriend
Dirty Pick Up Lines For Girl To Use On Guys
Looking for the best pick up lines to use on guys? Look no more, my dear lady. By sending him one of these pick up lines, you will let him know how fun, easy-going, and confident you are.
Trust me, guys LOVE girls who don't take themselves too seriously. The easiest way to win any man out there is to impress him with your great sense of humor and your ability to play with words in a dirty way.
It's true that men are visual creatures but they are imaginative creatures as well. If you can spark his imagination with just a few words, he'll see you as a true goddess. Here are some of the hottest things to say and get him in the mood! (Also, here are some sexy things to say to your boyfriend and drive him crazy.)
15. I made a bet with my friend; he told me girls hate oral, so do you wanna help me win and prove him wrong?
16. If we were together, what would you want me to do to you?
17. I'm no Fred Flintstone but I can make your bed rock!
18. I was thinking about you and me and suddenly, out of the blue, I found myself completely undressed and hard down under. How did that happen?!
19. I have a mystery for you but I'll give you a clue. Tonight, someone will be the special guest between my legs.
20. You were screaming some filthy words last night. Wanna do it again tonight?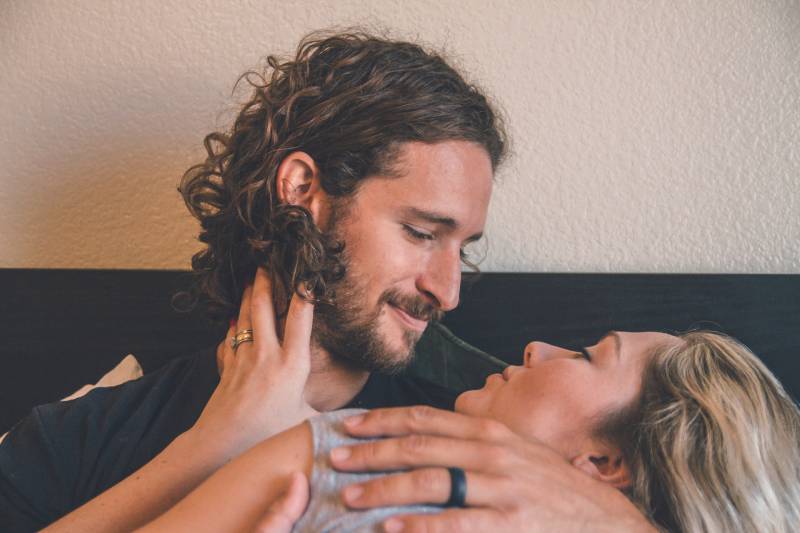 21. The thoughts I was having about you were so dirty and hot that I had to take a long, cold shower.
22. Are you an army general? Because you have my privates standing at attention.
23. I think it's time I tell you what people are saying behind your back… "Nice ass!"
24. Call me 'fireman'…. because girl, you are on fire and I am here to save you.
See also: 305 Romantic Pick-Up Lines That Will Melt Her Heart
Dirty Pick Up Lines For Him
Dirty pick up lines to say to a guy don't always need to be extra dirty in order for you to catch his attention. You can achieve the same effect by simply asking him something like: What are you wearing right now?
By asking him this, he'll notice your dirty intentions between the lines and that's the beauty of subtle flirting. Also, if you're looking for pick up lines that are suitable for special occasions such as Valentine's Day, I recommend that you go with pick up lines about kissing.
They are romantic, subtle, and effective: They say that kissing is a language of love, so would you mind starting a conversation with me?
But whenever you're feeling dirty, feel free to indulge yourself with these dirty-licious pickup lines:
25. I'm so shy but you have no idea what I'm thinking about right now.
26. Do you like to draw? Because I put the d in raw.
27. Tell me your secret fetish. I bet I'll like it.
28. Let's go to my place and do some math. Add a bed, subtract our clothes, divide your legs, and multiply.
29. Let's make a deal; send me your nudes and I'll send you mine.
30. Just writing to let you know that I'm lying on my bed completely naked, thinking about you.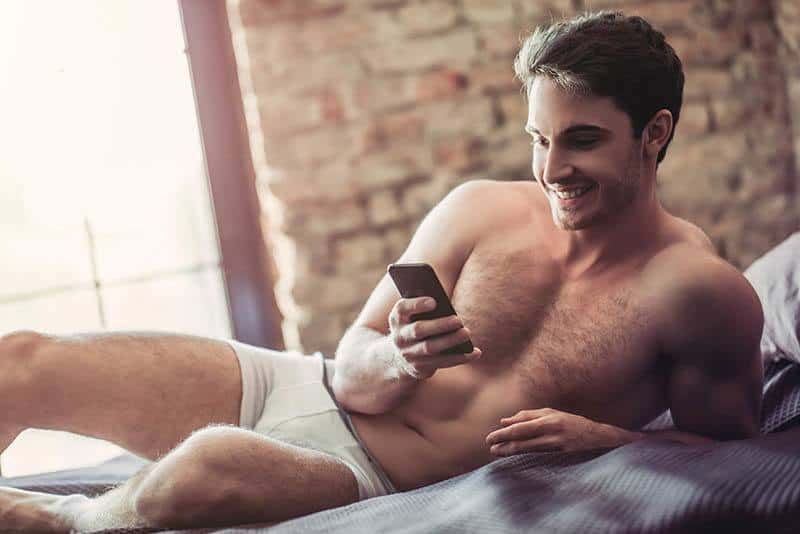 31. How would you rate my sexy ass on a scale of 1 to 10?
32. Just wanted to tell you that my new underwear looks really amazing and sexy on my skin. If you don't believe me, I think you should see it for yourself.
RELATED: 140 Dirty Questions To Ask A Girl To Get Her In The Mood
33. Your clothes are making me uncomfortable; please take them off.
34. I have a dirty dare for you: Guess the color of my underwear… If you guess right, I will give you anything you want tonight.
35. Baby, you are too sexy for me to resist.
36. Let's play a game. The fastest person to take their clothes off wins.
37. Want to see if you can add 'has an awesome gag reflex' to your resume?
38. It makes me feel amazingly turned on when I just think about you touching me down there.
39. What are you wearing right now? "Nothing!" would be the perfect answer.
Best Dirty Pick Up Lines For Tinder
While Amazon is the place where you can find dirty cheap products (pun intended), Tinder is the place where you can find the dirtiest and flirtiest pick up lines and other dirty elements.
Not so long ago, a guy on Tinder sent me some dirty pick up lines meme that was written over the photo of Nutella: Are your legs made of Nutella? Cuz I'd like to spread them.
For a second, I pretended to be offended but then I couldn't help myself but burst into a laugh because this pick up line is truly genius!
Regardless of whether you're a guy or a girl, if you need to update your list of pick up lines for Tinder, here are some ingeniously badass pick up lines to choose from:
40. Please sin with me so you have something to say at your next confessional.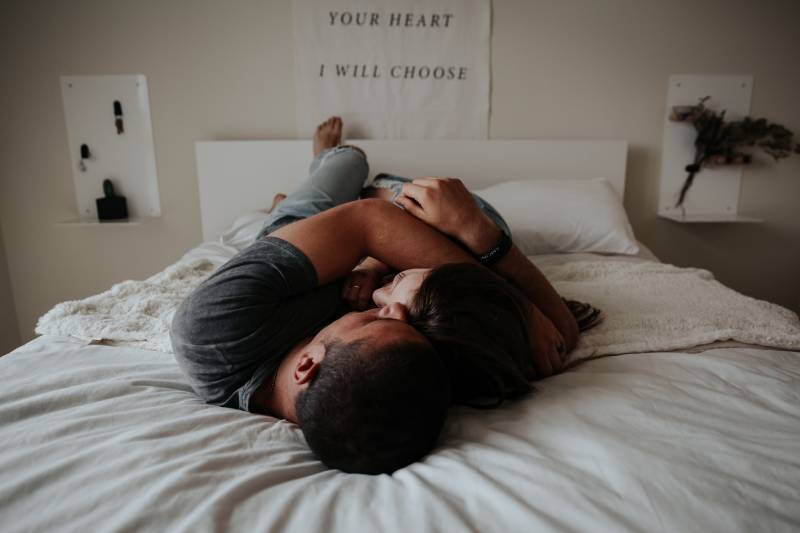 41. Lying in bed and bored. Wish you were here to play Simon Says with me.
42. Did you sit in a pile of sugar? 'Cause you have a pretty sweet ass!
43. Do you have an Asian passport? Because I'm China get into Japantees.
44. I'm a zombie, can I eat you out?
45. Girl, you should sell hotdogs, because you already know how to make a wiener stand!
46. I'm under so many blankets and I'm still cold… I guess I should put on some clothes…
47. I was looking at sex toys today and I found a few I would love to use on you.
48. The FBI wants to steal my penis. Can I hide it inside you?
49. I may not be a glazier or repairman of any sort but I can still fill your crack in.
50. I'm not romantic and I'm not big on watching sunsets but I'd love to see you go down on me.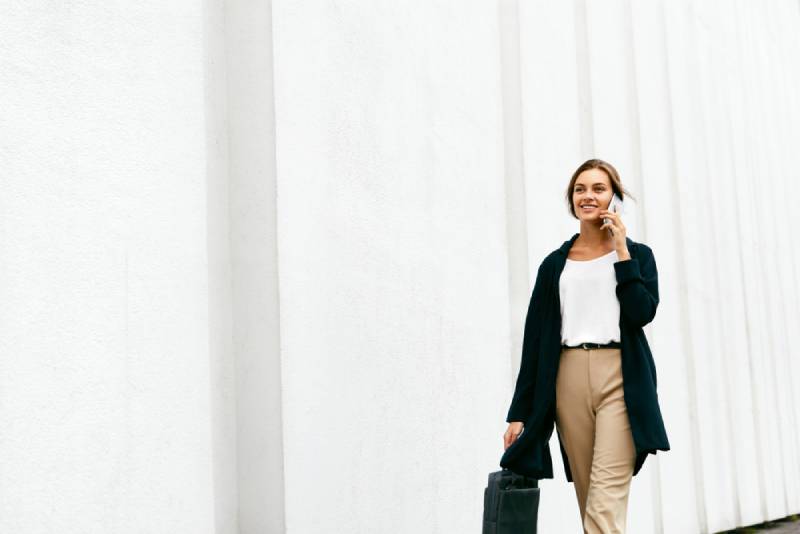 51. I have to be honest; whenever I see you, my knees weaken, my heart skips a beat and I want to pull you close and do all sorts of dirty and sweet things to you.
52. Next time I see you, I want to be as dirty as possible.
53. If I tell you a few of my best dirty pick up lines and make you a bit tingly down there, can that count as foreplay?
54. You know what? I want to feel you on top of me ASAP.
55. I have a wish you can fulfil. I want you to undress me slowly and bite every inch of my body with no inch left untouched.
56. Looking forward to having you later.
57. I wish you were a shower gel so I could feel you all over me.
58. I don't think I want your babies, at least not yet, but I wouldn't mind refining my babymaking technique with you.
59. Are you a termite? 'Cause you're about to have a mouth full of wood.
60. Does your job have anything to do with politics? Because there's a political uprising in my pants!
61. When did you realize you have the hots for me?
Dirty Pick Up Lines Seductive Women And Men Use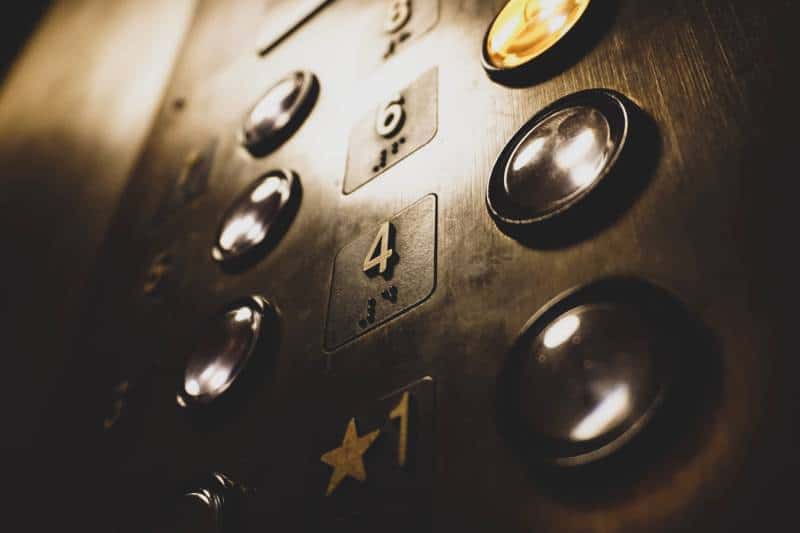 Do you want to become a pro at seducing? Well, in that case, you need to learn the trigger words that have the power to seduce any man or woman out there.
These trigger words work best when implemented as dirty pick up lines, so what are you waiting for?
62. Hello, I'm bisexual. I'd like to BUY you a drink… and then get sexual.
63. Are you a farmer? Because you've got some big, round, beautiful melons!
64. Your smile is almost as big, warm, and lovely as my D!
65. Hey, do you have an inhaler? 'Cause I heard you got that ass ma!
66. Let's play carpenter. First we'll get hammered, then I'll nail you.
67. Do you want to spice up my sex life?
68. I'm planning on having sex with you later, so it would be great if you could be there!
69. What was your most recent exotic dream and was I in it?
70. Babe, are you an elevator? Because I want to go down on you.
71. I can tell you've been working out. Why don't you spend a little time showing me just how flexible you are?
72. How often do you think about me when you masturbate?
73. They're called 'eyebrows' 'cause my eyes are browsin' your fine ass.
74. Your face reminds me of a wrench; every time I think of it, my nuts tighten up.
75. The clothes you have on right now would look great in a crumpled heap on my bedroom floor.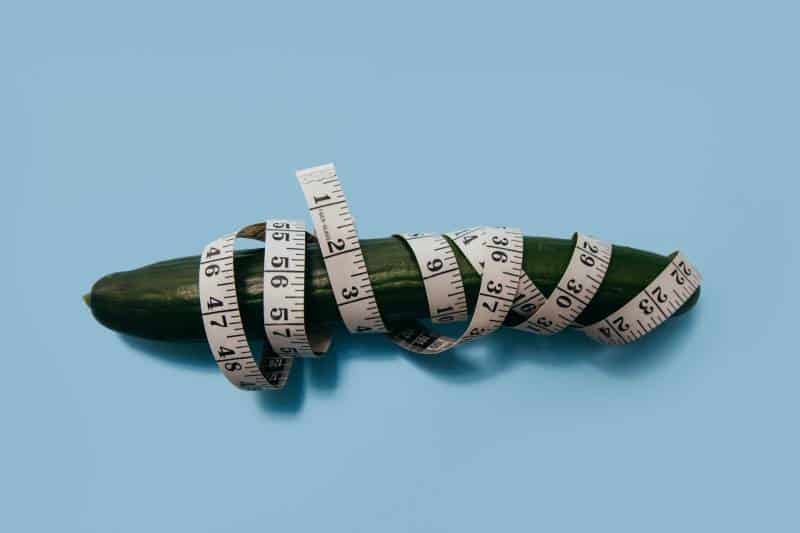 76. Sorry to bother you but would you like an orally stimulated orgasm?
77. I want to hear your thoughts on sex in public places.
78. Oh babe, If you were a washing machine, I would put my dirty load inside you.
79. Do you run track? Cause I heard you relay want what I'm packing.
80. Are you a raisin? Because you're raisin' my dick.
81. What is the sexiest outfit you own and when can I see you in it?
82. I heard your grades are bad… Let me tutor you, I'm sure I can get you a D.
83. Are you a racehorse? 'Cause when I ride, you'll always finish first.
84. My friend over there really wants your number so he knows where to get a hold of me in the morning.
85. Have you ever had a one-night-stand? If not, would you like to have one?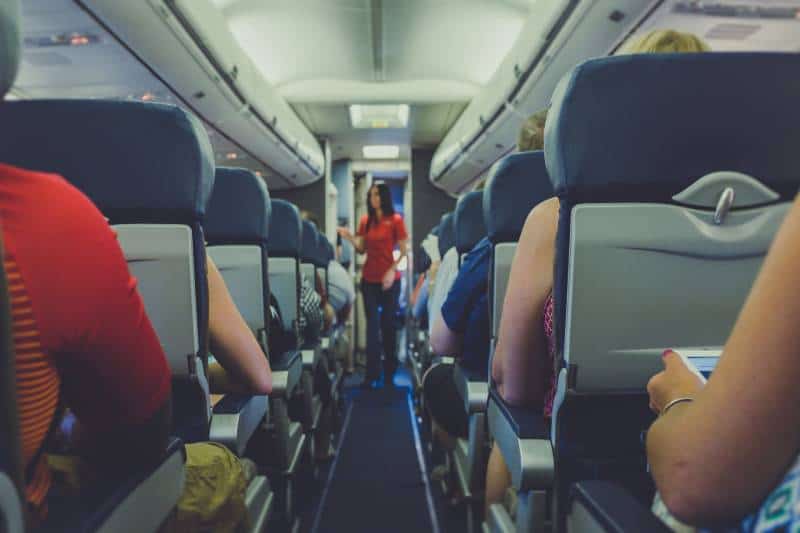 86. Tell your boobs to stop staring at my eyes.
87. If you're feeling down, I can feel you up.
88. If it's true that we are what we eat, then I could be you by morning.
89. When was the first time you realized you wanted to take advantage of my body?
90. Are you a flight attendant? 'Cause I intend to make you feel like flying without even leaving the ground.
91. I blame your perfect boobs for my inability to focus during our conversations.
Dirty Pick Up Lines To Say To A Girl On Tinder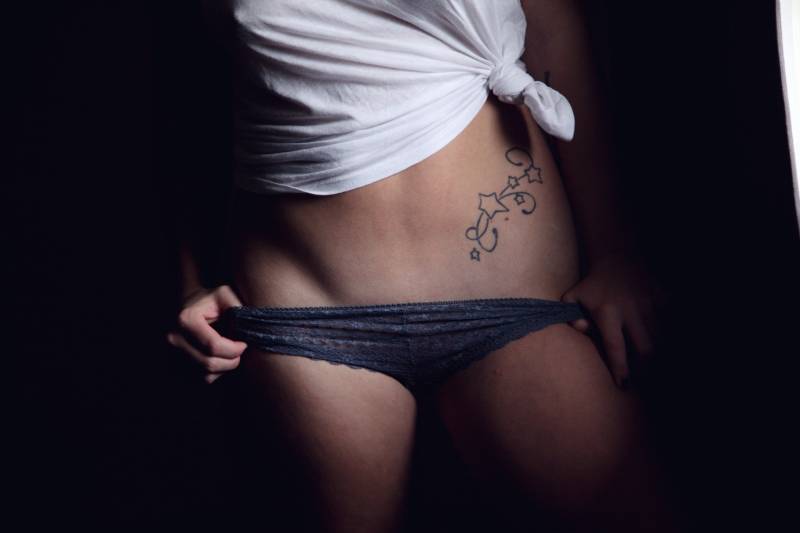 When it comes to dating apps, I've noticed that the majority of guys like to overdo it. They don't send one or a few pick up lines, but they send tons of them and, of course, scare the girl.
Also, they forget that some pickup lines might be considered inappropriate pickup lines by some girls, so always remember to choose wisely! Avoid sending (overly) corny and stupid dirty pick up lines that will neither make her laugh or impress her in any way.
When it comes to Tinder pick up lines, 'dirty with style' pick up lines are your best bet. Funny and cute pick up lines are also a good combo.
92. Do you have a favorite position and do you want us to try it tonight?
93. Are you a pirate? Because I have a lot of semen waiting for you.
94. Are you from the ghetto? Cause I'm about to ghetto hold of dat ass.
95. Can I park my car in your garage? It's pretty big but it doesn't leak.
96. Confess—what is your sexiest guilty pleasure?
97. Have you ever gone skinny-dipping? Wanna go tonight?
98. You know what I like in a girl? My penis.
99. You must be a doctor! You just cured my erectile dysfunction.
100. Do you like Adele? 'Cause I can tell you wanna be rolling in the D.
101. Does talking dirty turn you on and do you want to try it with me?
102. Is your dad a baker? Because you've got a nice set of buns.
103. Your legs are like an Oreo cookie; I wanna split them and eat all the good stuff in the middle.
104. Has anyone ever told you your ass looks like a phone? 'Cause I want to hit the pound button all day long.
105. Do you enjoy being asked naughty questions?
Dirty Pickup Lines That Will Drive Them Wild
Do you want to drive them wild and amaze them with your creativity? I bet you do! You can drive someone wild in many ways but one way that is preferred by the majority is by subtly teasing in a humoristic way.
No, you won't need to waste half of your life on finding the best pick up lines for this purpose because we've already done that for you. Enjoy!
Are you a shark? Because I've got some swimmers for you to swallow.
106. Have you ever kissed a rabbit between the ears? [Pull your pockets inside out] Would you like to?
107. What do you call a penguin with a large penis? An icebreaker.
108. (When sending a text) If I were by your side right now, what would you like me to do to you?
109. I lost my virginity. Can I have yours?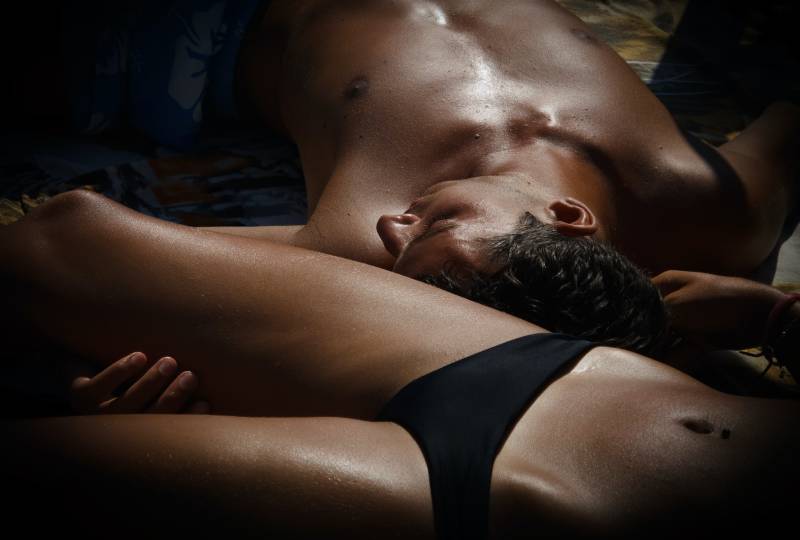 111. Girl, do you want to be on top? Easy, sit on top of me.
112. I lost my keys… Can I check your pants?
113. Baby, your bone structure is giving my 'bone' structure.
114. If I were a Nintendo cartridge, would you blow me?
115. Do you believe in karma? Because I know some good Karma Sutra positions.
116. Do you work at The Home Depot? Because you're giving me wood.
117. You must wonder why people call me the bar stool… It's because of my third leg.
118. Do you like playing sexy games?
119. I'm not a dick in real life but I'll play one in your vagina tonight!
120. When I saw you, I lost my tongue. Can I put yours in my mouth?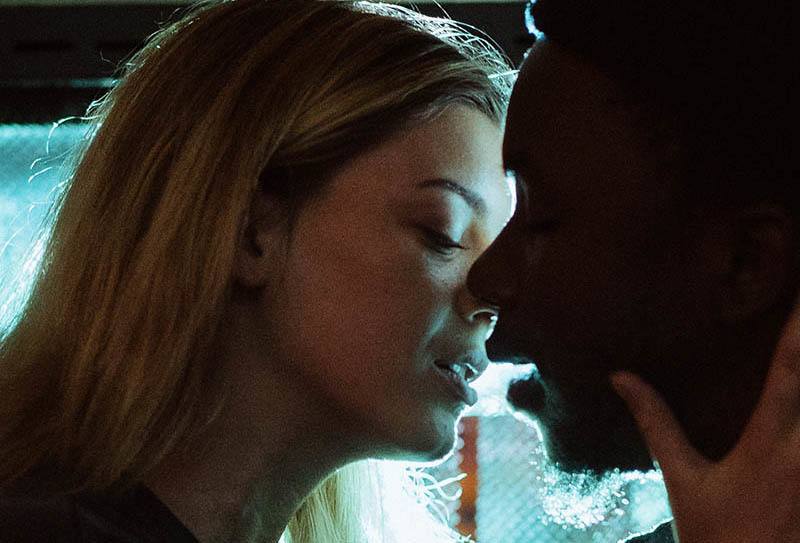 121. I would tell you a joke about my penis but it's too long!
122. Your ass is pretty tight, want me to loosen it up?
123. Are you into phone sex and do you want to try it?
124. Do you want to come to my time machine? We stop somewhere between '68 and '70.
125. I have to admit I'm wasted but this condom in my pocket doesn't have to be.
126. Do you have a shovel? Because I'm digging that ass.
127. What is your favorite part of my body?
128. OMG girl, look at how those legs of yours go up and make an ass out of themselves.
129. Hey, you wanna do a 68? You go down on me and I'll owe you one.
130. I hope you like dragons because I'll be dragon my balls across your face tonight.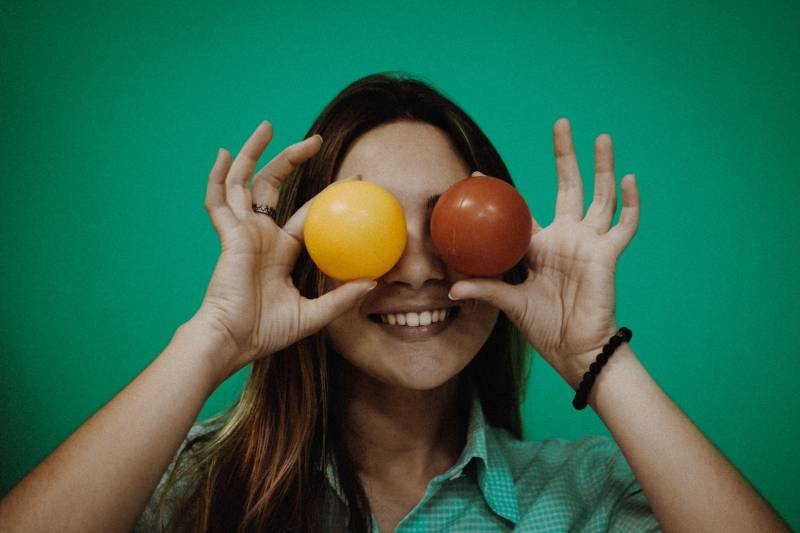 131. Is there any chance you are an archaeologist? Because I've got a bone for you to examine.
132. If I could rearrange the alphabet, I'd put 'U' between 'F' and 'CK'.
133. If you could choose a place anywhere in the world to have sex, where would it be?
134. Did you just come out of the oven? Because you're hot.
135. Hey baby! I'd like to use your thighs as earmuffs.
136. I'm like Domino's Pizza. If I don't cum in 30 minutes, the next one is free.
137. I bought you some lingerie and I would love for you to model it for me. What do you say, will you make my dreams come true?
138. Are you my new boss? Because you just gave me a raise.
139. Your breasts remind me of Mount Rushmore—my face should be among them.
140. Does your pussy smell like fish? Because I like sushi.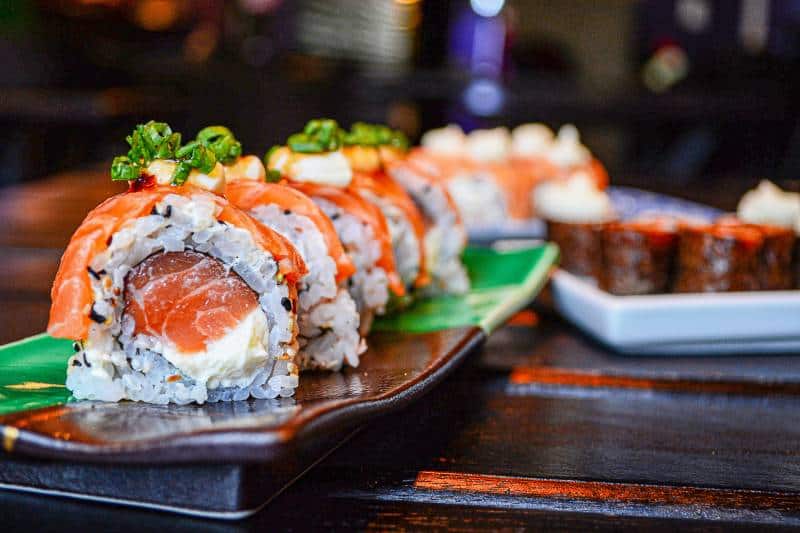 141. Where do you enjoy being touched the most?
142. I'll kiss you in the rain, so you get twice as wet.
Funny Pick Up Lines
Is there anything more satisfying than funny pick up lines with sarcastic elements that have the power to get you every time (no matter how many times you've heard them before)?
I'm a huge fan of funny jokes, dirty jokes, nerdy jokes, you name it. But more than that I enjoy nerdy pick up lines and sometimes even the cheesy ones.
Here's one of my favorite cheesy pick up lines: I'm on top of things. Would you like to be one of them?
If you prefer knock-knock jokes dirty pickup lines rather than cheesy stuff, I have one for you:
Knock
Who's there?
Aldo!
Aldo who?
Aldo anything for you!
Okay, enough of cheesy pick up lines and knock-knock jokes. It's time to get dirty-flirty!
143. You are so selfish. You're going to have that body the rest of your life and I just want it for one night.
144. Hey baby, I think you just made my two-by-four into a four-by-eight.
145. Hey sweetheart, wanna go halves on a baby?
146. I'd hide every chair in the world just so you'd have to sit on my face.
147. Let me insert my plug into your socket and we can generate some electricity.
148. Have you ever tried bondage?
149. If I'm a pain in your ass… We can just add more lubricant.
150. Are your legs made of Nutella? Because I'd love to spread them!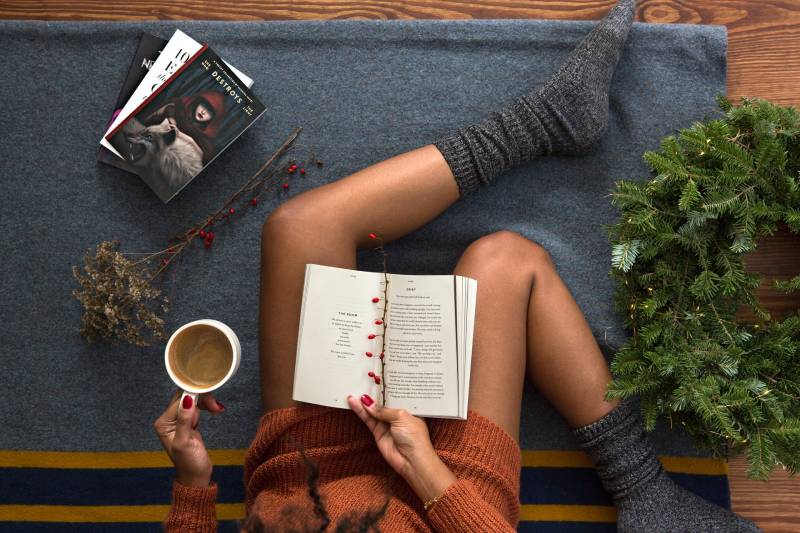 151. I forgot my blow job at your house, can I come over and get it?
152. Do you know your ABCs? 'Cause I wanna give you the fourth letter of the alphabet.
153. I don't care how many guys you have had sex with and you won't either once you try me.
154. What has four legs, two pillows and the only thing that is missing is the most beautiful girl on it? My bed, of course. Can you fix that?
155. Can I read your T-shirt in Braille?
156. Are you straightforward or do you like to beat around the bush? In other words, do you like foreplay or do you like getting straight down to business?
157. My special watch says you're not wearing any underwear… Oh you are? Damn, it must be an hour fast.
158. Do you trust me? If you do, let me blindfold you and lead you to an orgasm…
159. I'll be Burger King and you be McDonald's. I'll have it my way and you'll be lovin' it.
160. We should play strip poker. You can strip and I'll poke you.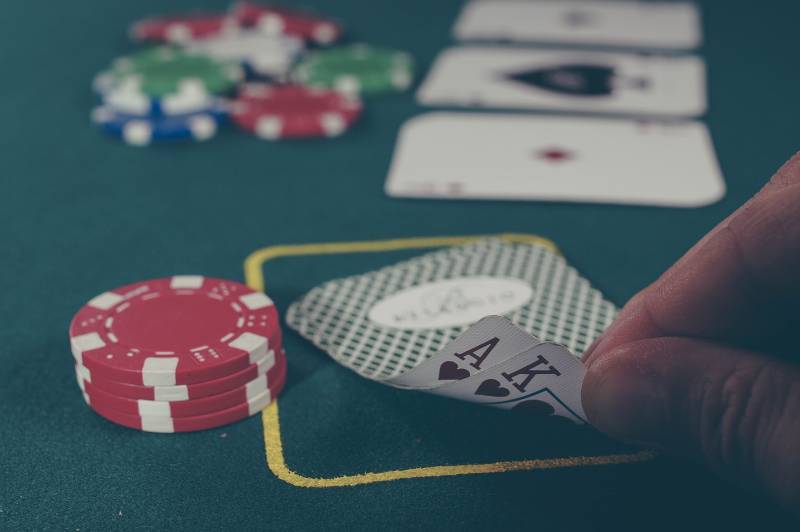 161. Are you an early hominid? Because I've got a Homo erectus right now.
162. Are you a cowgirl? Because I can see you riding me.
163. Have you ever used props in the bedroom and do you want to try it?
164. They call me the cat whisperer, 'cause I know exactly what the pussy needs.
165. Do you have pet insurance? Because your pussy's getting smashed tonight!
166. You must be the lottery lady on TV? Because I'm picturing you holding up my balls.
167. Are you my homework? 'Cause I'm not doing you but I definitely should be.
168. What turns you on the most? Why me? Why so much?
169. Do you mix concrete for a living? Because you're making me hard.
170. Do you like jalapeños? Because in no time I'll be jalapeño pussy.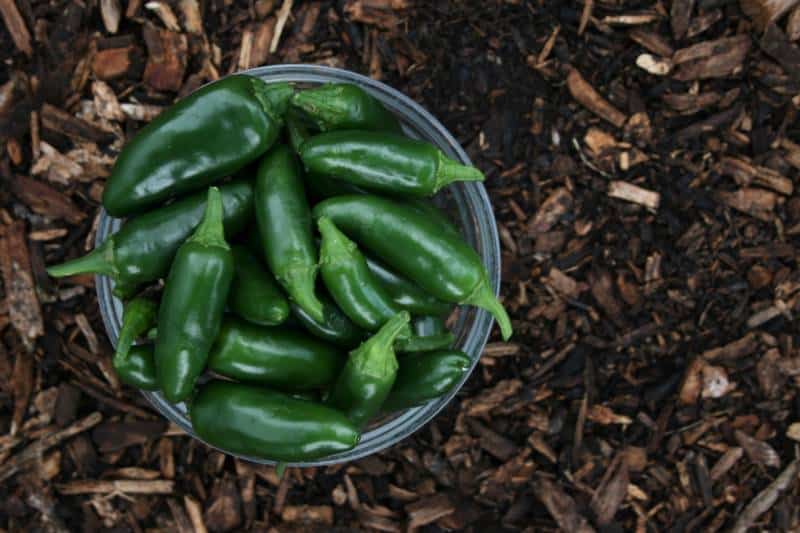 171. How about later tonight, you let me slip into something a little more comfortable… Like your vagina.
172. Fuck me if I'm wrong but dinosaurs still exist, right?
173. That's a beautiful smile but it'd look even better if it was all you were wearing.
174. Did you grow up on a chicken farm? Because you sure know how to raise a cock.
175. You know what cums after C… The D!
Dirty Pick Up Lines To Say To Him Or Her
It's time to spice up those chat-up lines! If there's one thing that annoys me when it comes to sexting messages or texting in general, it's repetition. I don't know about girls but many guys tend to repeat themselves which is not fun at all.
One time a guy sent me the same pick up line THREE TIMES! Seriously? Well, he either has dementia or he doesn't really care about being more versatile and inventive.
Yes, it's relatively easy to run out of new pick up lines if you use only those that you learned by heart (like this guy) and that's why you need to make sure you have enough material that will help you stand out from the rest.
It's time to step up your pick up lines game!
176. Roses are red, violets are fine. If I am the 6, will you be the 9?
177. I'm going to make you breakfast… Omelette you suck this dick.
178. There will only be seven planets left after I destroy Uranus.
179. Do you think of me when you masturbate?
180. I like my women like I like my ice cream… fat-free and dripping down my fingers.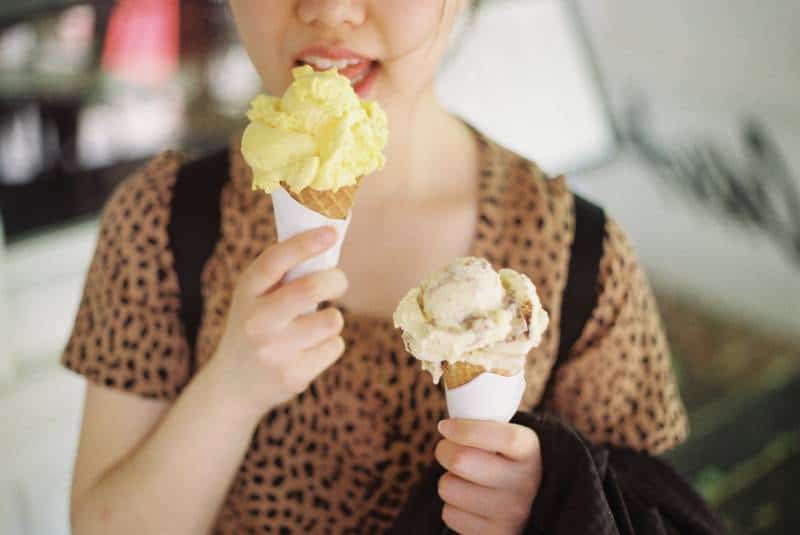 181. Roses or daisies? Now I know what flowers to put on your casket when I murder that pussy.
182. Hey baby, what's your sign? Caution, slippery when wet, dangerous curves ahead or yield?
183. Do you bite?
184. Let's say you and me hook up tonight; are we going to need a code word?
185. I lost my pants, do you mind if I wrap your legs around me instead?
186. Touch your toes and I'll show you where the rocket goes!
187. Do you like alphabet soup? 'Cause you gonna be choking on the D.
188. Are you a tortilla? Because I want to flip you over and eat you out.
189. On a scale from one to 'The Human Centipede', how close am I to that ass?
190. What is a nice girl like you doing in a dirty mind like mine?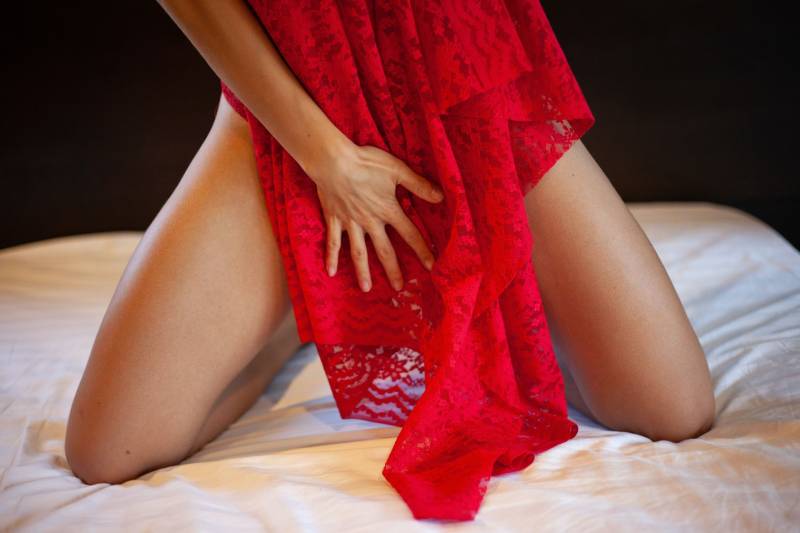 191. I'll give you a nickel if you tickle my pickle.
192. Girl, your eyes are bluer than Heisenberg's crystal.
193. I'm no rooster but watch what this cock-a-do-to-you.
194. Do you like it loud? If yes, I can make you scream and beg for more.
195. Are you Flappy Bird? Because I could tap you all night.
196. Do you work for UPS? I could have sworn I saw you checking out my package.
197. What's the speed limit of sex? [What?] 68. Because at 69, YOU have to turn around!
198. You can touch mine if I can touch yours with mine.
199. Just remember: To you, I am a virgin.
200. Does doing it in forbidden places turn you on as much as it does me?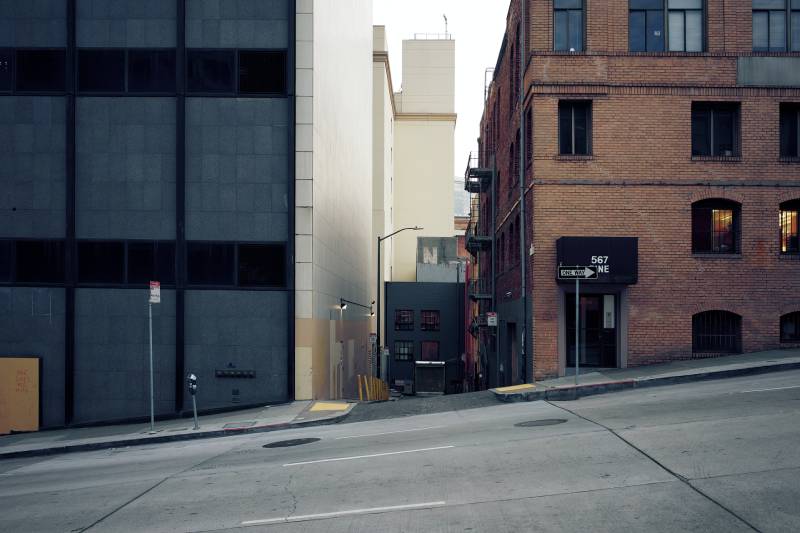 201. Do you like cherries? If not, can I have yours?
202. What is the kinkiest fantasy you have about me and do you want to make it happen?
203. Call me leaves because you should be blowing me.
204. I just popped a Viagra. So we've got about thirty minutes or less to get back to your place.
205. Would you like to try an Australian kiss? It is just like a French kiss but down under.
206. Would you rather sext or talk dirty over the phone?
207. I'd treat you like a snowstorm; give you six to eight inches and make it mildly inconvenient for you to move in the morning.
208. I'm like a Rubik's Cube; the more you play with me, the harder I get!
209. Are you a trampoline? Because I want to bounce on you.
210. As long as I have a face, you'll have a place to sit.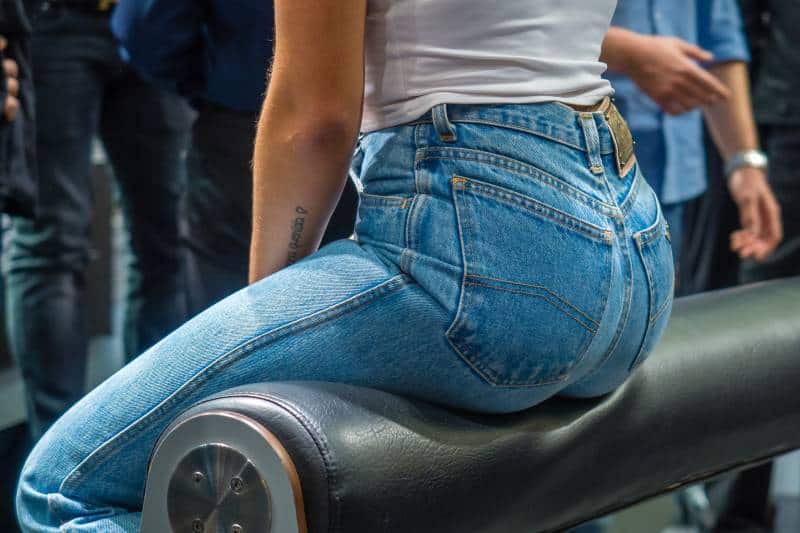 211. Could I please borrow your hand for five to seven minutes?
212. Remember my name, because you'll be screaming it later.
213. What's the difference between a Ferrari and an erection? I don't have a Ferrari.
214. Why pay for an expensive bra when I would be more than happy to hold your boobs up all day for free?
215. Pizza is my second favorite thing to eat in bed.
216. If you had to choose one position for the rest of your life, which one would you choose?
217. The only reason I would kick you out of bed would be to make love to you on the floor.
218. Your place or mine? Tell you what, I'll flip a coin. Head at my place, tail at yours.
219. What do you want to do to me tonight?
220. I love my bed but I'd rather be in yours.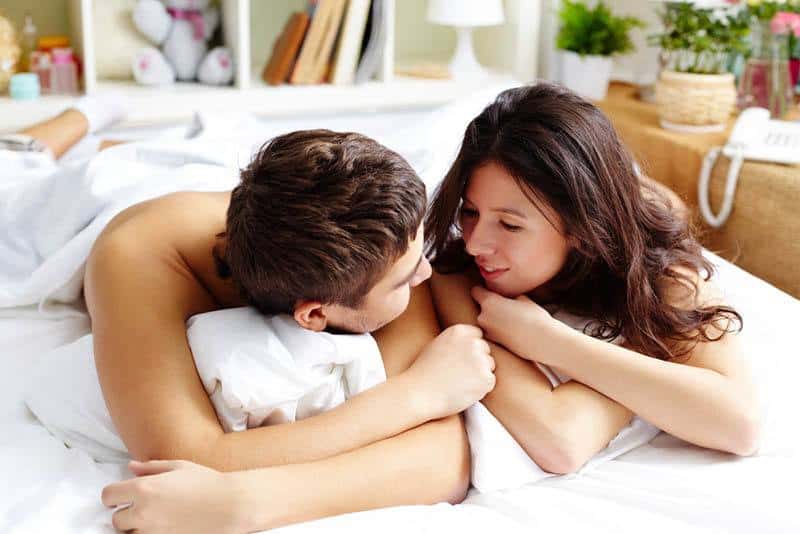 221. Do you like kids? 'Cause I'm about to make your mouth a daycare.
222. Hi, do you want to have my children? [No] OK, can we just practice then?
223. Do you work at Subway? Because you just gave me a footlong.
224. What is your bedroom bucket list ? I want to know every dirty detail.
225. I'm afraid of the dark… Will you sleep with me tonight?
Freaky Pick Up Lines That Just Might Earn You A Slap
There's something utterly badass about freaky pick up lines that not everyone dares to use. I have enormous respect for those who have their own style and don't give a damn about what others will think of them.
Are you one of those people? Do you have the guts to use the freakiest pick up lines on someone?
If yes, please, indulge yourself!
226. I hope you have a sewing machine, 'cause I'm gonna tear dat ass up.
227. I spent way too much money on Viagra today, only to come here and see you and find out that I don't need it after all.
228. If we were both squirrels, would you let me bust a nut in your hole?
229. You must be Medusa because you make me rock hard.
230. Baby, I'm like a firefighter; I find 'em hot and leave 'em wet!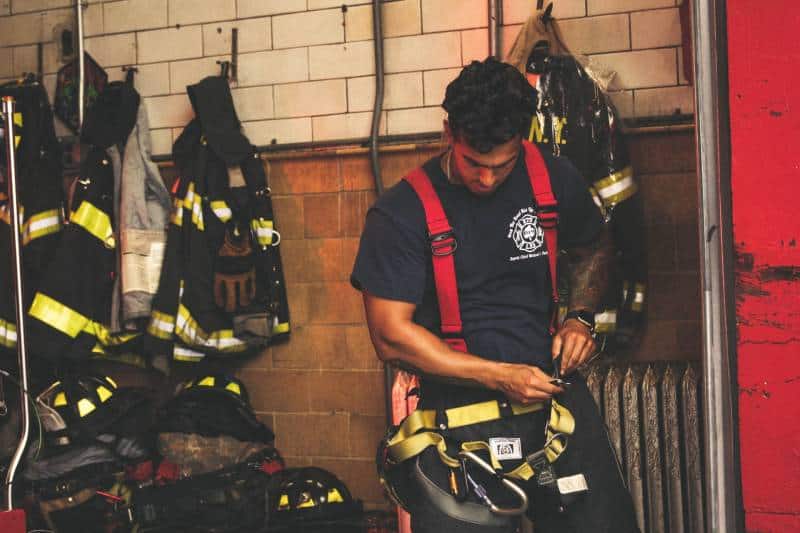 231. Are you an architect? Because I want you on staff for my next erection.
232. My dick's been feeling a little dead lately. Wanna give it some mouth-to-mouth?
233. Brrr! My hands are cold. Can I keep them between your boobs to make them warm?
234. How may I be of service to you tonight?
235. If I was a robot and you were one too, if I lost a bolt, would you give me a screw?
236. Yeah, I'm an asshole but will that stop me from getting in yours?
237. Hey, let's play farmers. You be the land and I'll be the one planting the seed.
238. Is your name Dora? Because I'll let you explore my manhood.
239. Would you like me to go commando?
240. I hope you're a plumber, 'cause you got my pipe leaking.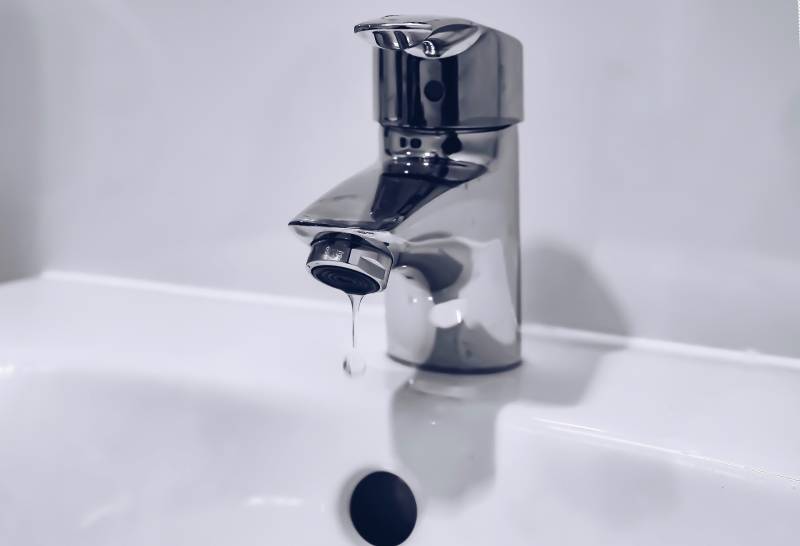 241. Do you work at Build-A-Bear? Because I'd stuff you.
242. If I was a watermelon, would you spit or swallow my seed?
243. Playing doctor is childish! Forget that! Let's play gynecologist.
244. Next time I go shopping with you, would you sneak into the fitting room with me?
245. I think my allergies are getting worse, 'cause every time you're around, my dick swells up.
246. Let us let only latex stand between our love.
247. Would you mind sending me a sexy message or a sexy picture of yourself?
248. Walk up to a female and look at her crotch, then look at her face, back to crotch, back to face and say, "Are you gonna eat that?"
249. Are you a sea lion? Because I can sea your lion in my bed tonight.
250. Would you like me to come tonight?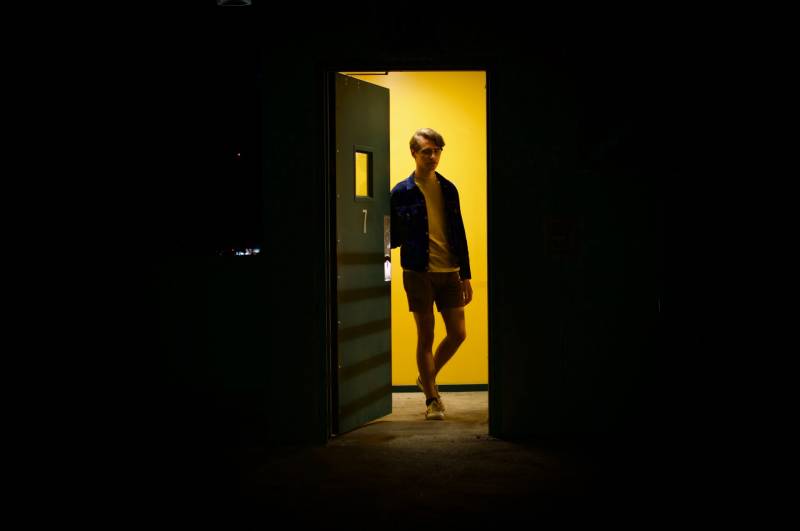 251. Do you smoke pot? Because weed be cute together.
252. If you were to come home tonight and find me lying naked on your sofa, what would you do?
253. I have a big headache. I hear the best cure for headaches is sex. What do you say you help me out, we go upstairs and try to work out a remedy?
254. Do you come here often or wait till you get home?
255. Which part of me do you miss the most right now?
256. That outfit looks great on you… but you know what? So would I.
257. Why wouldn't you throw a surprise for your roommate and not go home tonight?
258. Baby, I want to wear you like a pair of sunglasses—one leg over each ear.
259. If I flip a coin, what are my chances of getting head?
260. If we only had thirty minutes left together on this planet, what would we do?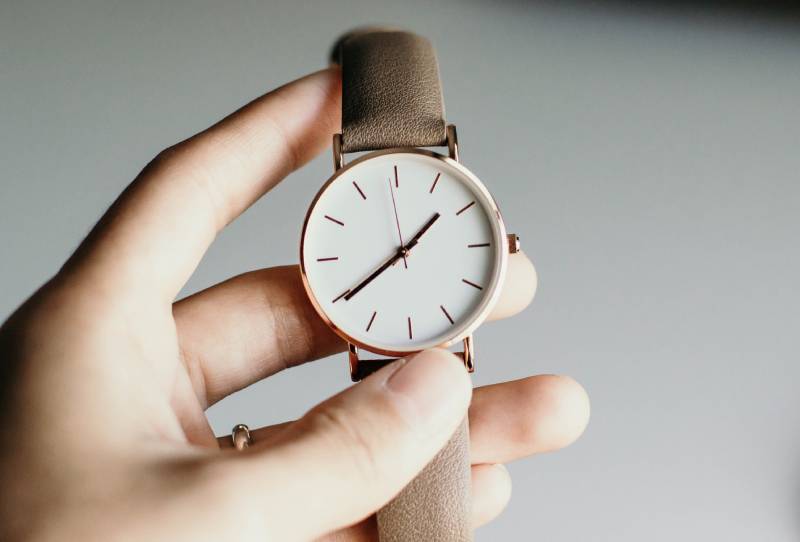 261. So, what are the chances of my balls slapping your ass tonight?
262. I'm a gynecologist at Doctors Without Borders. How long has it been since your last check-up?
263. Excuse me, I am about to go masturbate and needed a name to go with the face.
264. Do you wash your panties with Windex? Because I can really see myself in them.
265. If you're feeling stressed, how would you like me to help you relax?
266. Are you my co-pilot 'Cause I'ma take you to the cockpit.
267. Are those jeans Guess? Because guess who wants to be inside them?!
268. Hey, since I lifted your spirits, how about you lift up your shirt?
269. Would you like to tie me up and do whatever you want to me tonight?
270. Don't ever change. Just get naked.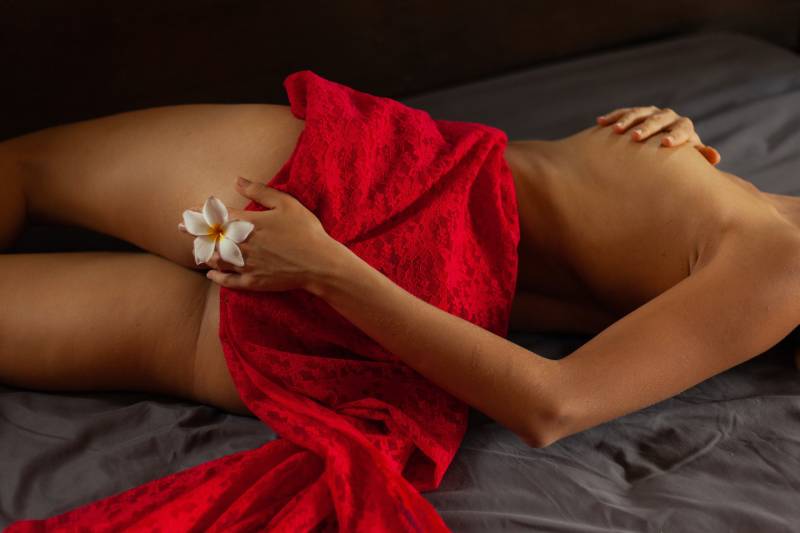 271. I can see into the future and yeah, I can clearly see you and me getting it on.
272. If you thought Disneyland was the happiest place on earth, you haven't been in my pants yet!
273. My penis is like a dictionary; want me to blow your mind?
274. How would you feel about spending the night naked with me, talking dirty, but not allowed to touch for an entire hour?
275. Do you like chocolate? 'Cause you're gonna 'choke a lot' on this dick.
276. Excuse me but do you give head to strangers? (Answer: No) Well then, allow me to introduce myself.
277. Can you tell me what time your legs open, please?
278. Does thinking about me make you wet?
279. That dress would look great on my bedroom floor!
280. Babe, do you need to get your protein levels up? Because I'd gladly put my meat inside you.
281. Smile if you want to have sex with me.
282. I want to melt in your mouth, not in your hand.
283. You are so selfish! You're going to have that body the rest of your life and I just want it for one night.
284. My couch pulls out but I don't.
285. If we were to roleplay tonight, what would you have liked to see me in the most?
286. Are you butt dialing? Because I swear that ass is calling me.
287. If you say you are coming home with me, I swear I will spare you from all the dirty pick up lines I know.
288. You're so hot even my zipper is falling for you.
289. If your right leg was Christmas and your left leg was Easter, would you let me come for dinner between the holidays?
290. If we weren't in a public place at the moment, you have absolutely no idea what I would do to you.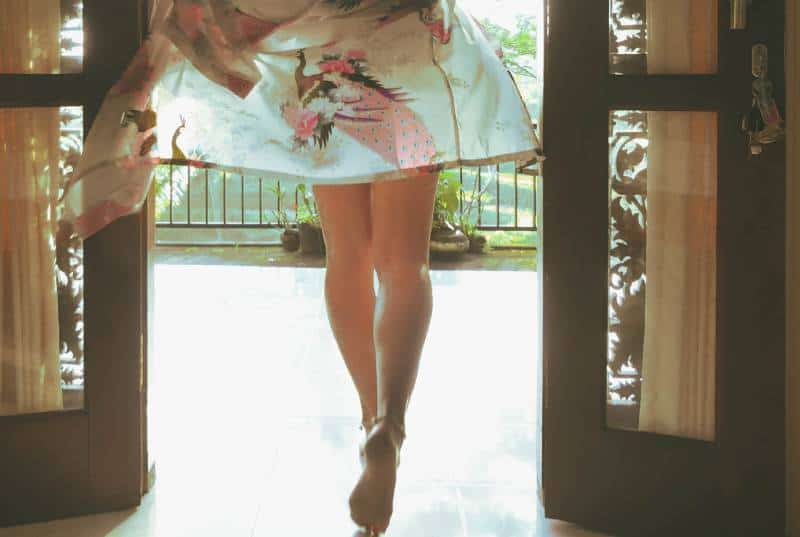 291. I was wondering about what are your plans after work…because I need a dose of you ASAP.
292. Damn, I'm so hungry for you. If you don't come now, I'll call 911 and tell them that it's an emergency.
293. Does your name start with "C" because I can "C" us getting down. (DODANO)
Dirty Pick Up Lines For Males And Females
Let's be honest. Social media and dating app profiles require so much time and devotion if you want to present yourself in the desired way.
From your profile pictures to captions (not to mention filters), you have to think of every single detail which can be really tiring sometimes.
Well, that's where dirty pick up lines come to the rescue! How? By sending him or her one of these pick up lines, you'll let them know what's exactly going on in your mind.
Sending one of these pick up lines takes only one second but its effect can last so much longer. (Longer than you might think.)
294. You better stop looking at me that way or I won't be responsible for what happens next!
295. I bet no one around us knows what an amazing lover you are.
296. Do you want to do something you've never done before? Something naughty and nasty for instance?
297. I've been a bad girl/boy, and I think it's time for you to punish me for that.
298. I want to give you the best oral sex you've ever had… and I want to do it now!
299. My body can't wait a second longer for you to come here. I need you NOW!
300. Is it your birthday? Because icing isn't the only thing I'll be smearing all over face your face tonight.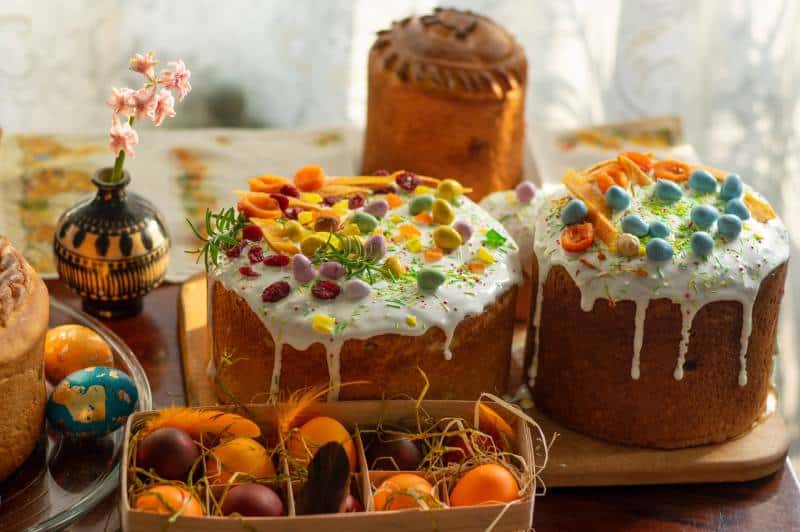 301. Do you believe you are a naughty girl? If yes, I dare you to prove it.
302. So, come back to my place and if you don't like it, I swear I'll give you a full refund.
303. You know how your hair would look really good? In my lap.
304. Leather or lace?
305. Let's have a party and invite your pants to come on down.
306. Come here or my dick will start CUMMING for you!
307. Am I going to get lucky tonight?
308. I've just received government funding for a four-hour expedition to find your G-spot.
309. Do you have any Italian in you? Would you like some?
310. You need something to shut that big mouth of yours!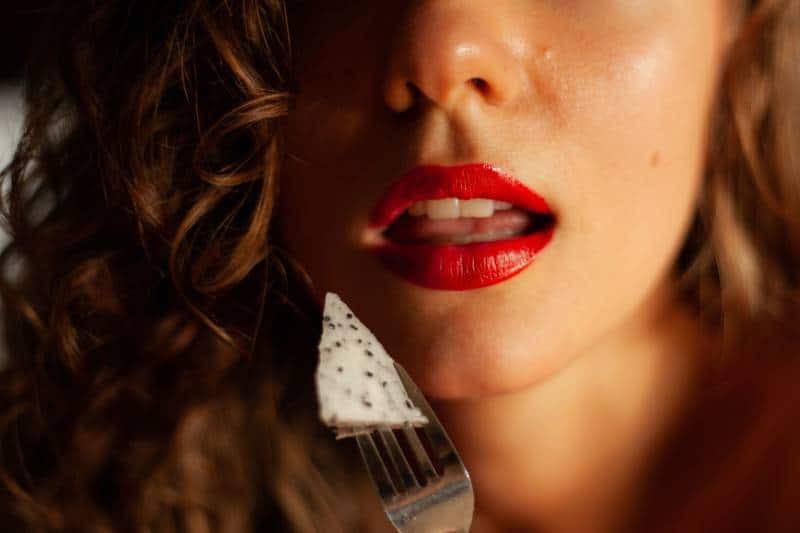 311. I'll show you my tan lines if you'll show me yours.
312. Tell me and be honest, what is the one thing you can't resist and it gets you wet instantly?
313. What's the biggest moving muscle in a woman's body? My penis!
314. If I said you had a beautiful body, would you hold it against me?
315. You need directions?…Well first you gotta take this D-tour.
316. Hey sweetheart, let's play house; you can be the door and I'll slam you all night long!
317. You are so hot. You must be the one causing global warming.
318. I'm scared of you getting pregnant, so do you want to go up to my room and help me test all my condoms?
319. Hey baby, wanna play lion? You go kneel down right there and I'll throw you my meat.
320. What is your favorite part of the day to have sex? Can I come and visit you somewhere around that time?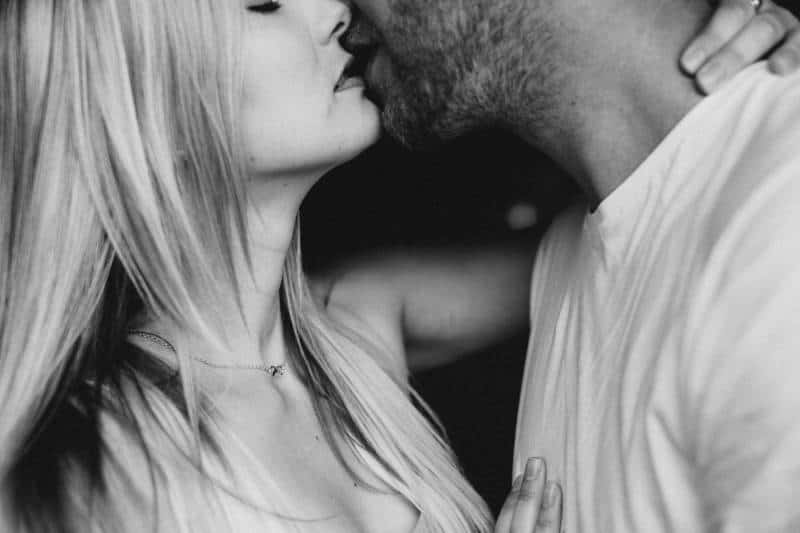 321. Some men go around telling women they have an eight-inch penis; I'd never short-change myself like that!
322. Let's play Barbie. I'll be Ken and you can be the box I come in.
323. You don't like to have sex while you are on your period? That's OK but I just want you to know that I don't mind a little ketchup on the hot dog as long as the bun is tight.
324. Liquor is not the only hard thing around here.
325. What are your thoughts on threesomes? I am thinking you + me – the third person would be just perfect.
326. Does the thought of fucking a complete stranger turn you on?
327. Is your name osteoporosis? Because you're giving me a serious bone condition.
328. The word for tonight is 'legs'. Let's go back to my place and spread the word?
329. What time do you get off? Can I watch?
330. Hi, my name is Milk. I'll do your body good.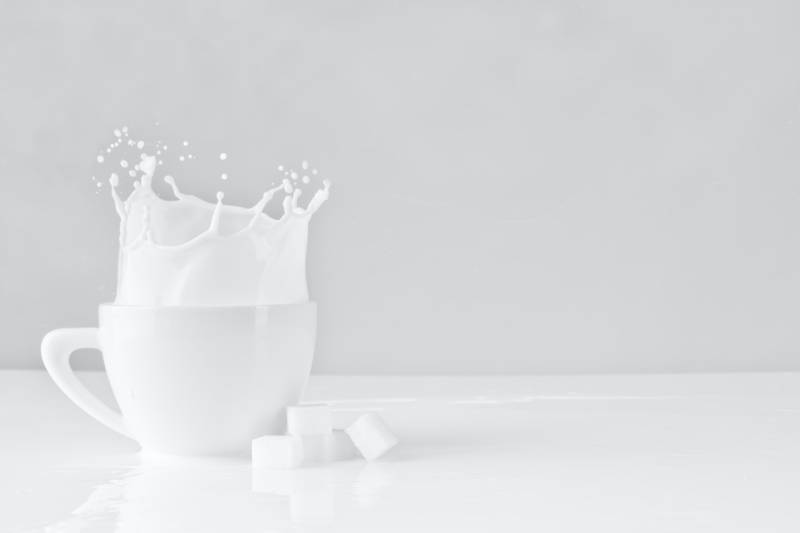 331.There are plenty of fish in the sea but you're the only one I'd like to catch and swim with in my bed.
332. Are you a button? 'Cause I'd tap that.
333. So you're not into casual sex? Fine, I'll put on a tux and we can call it formal sex.
334. Do you handle chickens? Because you look like you'd be good with cocks.
335. What's the most awkward moment that you got aroused?
336. Let's play carpenter. First we'll get hammered, then I'll nail you.
Very Dirty Pickup Lines
Are you ready for some naughty pickup lines that have the power to overshadow even the dirtiest of minds? And I thought so!
These VERY dirty pick up lines might not be suitable for every occasion. Also, you need to know the right timing for when to use them.
Please, don't go overly dirty on a shy girl /guy or someone who acts reserved. Give them some time to relax and then you can feel free to show off your pick up lines skills.
Choose the right one and you'll make them laugh. Choose the wrong one and you might want to try again next time.
337. Do you have rubbers at your house or should I pull out?
338. This will sound weird but I couldn't stop myself from thinking about you and me together, close and steamy last night. I play it over and over in my mind and to be honest, I don't want to stop.
339. Excuse me but does my tongue taste funny to you?
340. What is the most orgasmic thing I could do to you?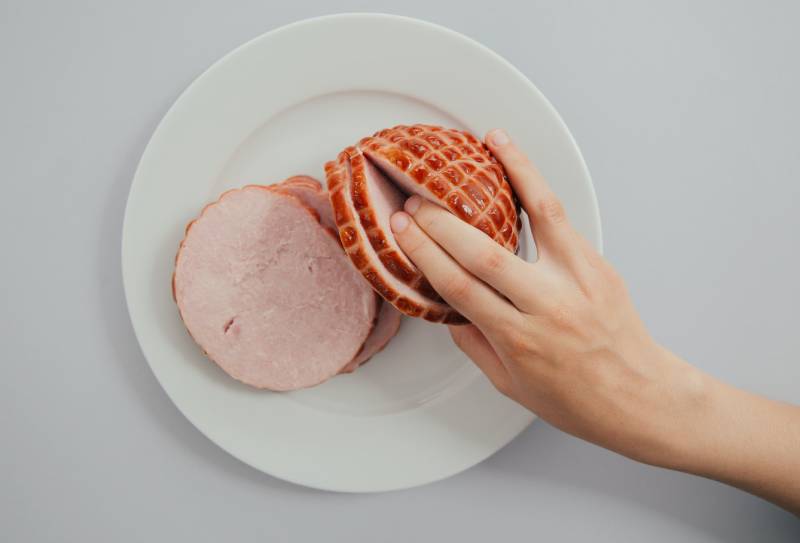 341. FYI, I'll be wearing only perfume tonight…
342. I want you to be the girl who takes my virginity.
343. I'm imagining your hands on my body… your mouth on my body… and finally, your body on mine.
344. What has 132 teeth and holds back the Incredible Hulk? My zipper.
345. My guitar teacher says my fingering is good, especially on the G-string.
346. We're like hot chocolate and marshmallows… You're hot and I wanna be on top of you.
347. I don't get it how it happens every time but every time I think about you licking my nipples, my legs get weak.
348. Are you related to Dracula? Because you looked a little thirsty when you were looking at me.
349. Girl, is your ass a library book? 'Cause I can't stop checking it out.
350. Wanna go on an 'ate' with me? I'll give you the 'D' later.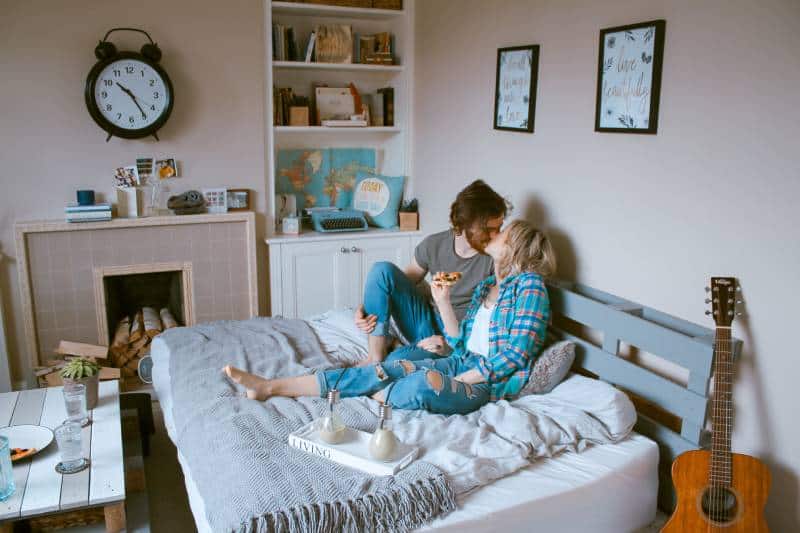 351. Great dress. Too bad I'll have to rip it apart.
352. You're so hot, even my pants are falling for you!
353. Are you from the Philippines? Because I wanna Phil you with my penis.
354. I bet your nipples are pink. Mind if I take a look?
355. Lie down on that couch and pretend your legs hate each other.
356. Bet I can touch your belly button… from the inside.
357. Do you like duck meat? Then duck down here and get some meat.
358. Would you rather make love or have a quickie?
369. Having sex is a lot like golf. I'm always happy when I get a hole in one.
360. Do you like ramen noodles? 'Cause I'll be rammin' my noodle in you later.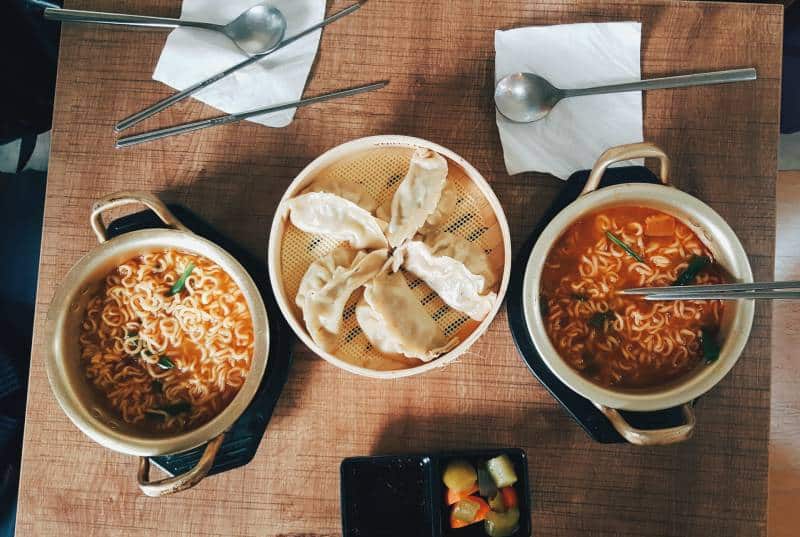 361. You got the three things that I want in a woman—big nips, hips and lips.
362. Want to save water by showering together?
363. Are you spaghetti? 'Cause I want you to meat my balls.
364. I get thrilled with excitement when your fingers dance on my wet floor.
365. How do you like your eggs? Poached, scrambled or fertilized?
366. Baby, I last longer than a white crayon.
Freaky Pick Up Lines
If there's one thing we can never get enough of, it is freaky pick up lines. If this entire list was all about these lines, we would still desire more of them.
I dig them so much that I came up with their recipe:
Hilarious pick up lines + Dirty pick up lines = FREAKY PICK UP LINES
Are you ready to dive into the sea of dirty freakiness? Hell, yes!
367. You remind me of the movie 'Scarface' cause I want you to say hello to my little friend.
368. They call me the delivery man, 'cause I always come in the back door.
369. Do you know what winks and screws like a tiger? [No] (Winks).
370. Sit on my face and I'll eat my way to your heart.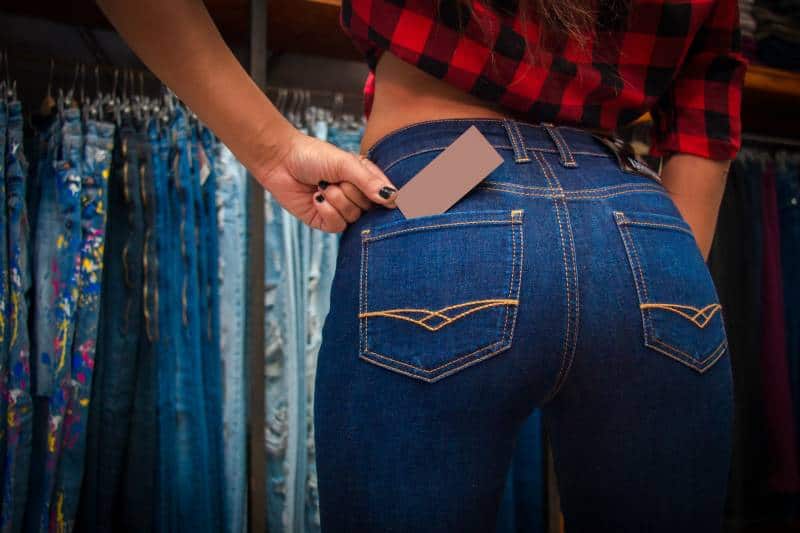 371. Beauty is only skin deep; a huge cock goes much deeper.
372. (Excuse me, do you have the time?) "Yes, do you have the energy?"
373. I'm a mind reader and yes, I will sleep with you.
374. Wanna play Tic-Tac-Toe? I'll shove a Tic Tac up your pussy and try to give you 3 O's in a row.
375. I like my coffee how I like my women Creamed.
376. Do you cum here often?
377. I wanna put my thingy into your thingy.
378. (At the office copy machine) "Reproducing, eh? Can I help?"
379. My dick is like catnip, it'll make a cougar like you go wild.
380. Let's go to my place and do the things I'll tell everyone we did anyway.
381. Wanna do something that rhymes with truck?
382. Hi, I'm a burglar… and I'm gonna smash your back door in!
383. Visualize your best sexual experience. Now, allow me to top that.
384. Would it be weird if I wanted to bang your brains out, or just that I didn't call you after?
385. How do you feel when I'm near you?
386. Have this flower before I take yours.
387. I know a great way to burn off the calories in that drink.
388. Do you have a phone in your back pocket? Because your booty is calling me.
389. Hey baby, you like glazed or creme-filled?
390. Am I on an episode of Fixer Upper? Because I've never seen hardwood like that in real life.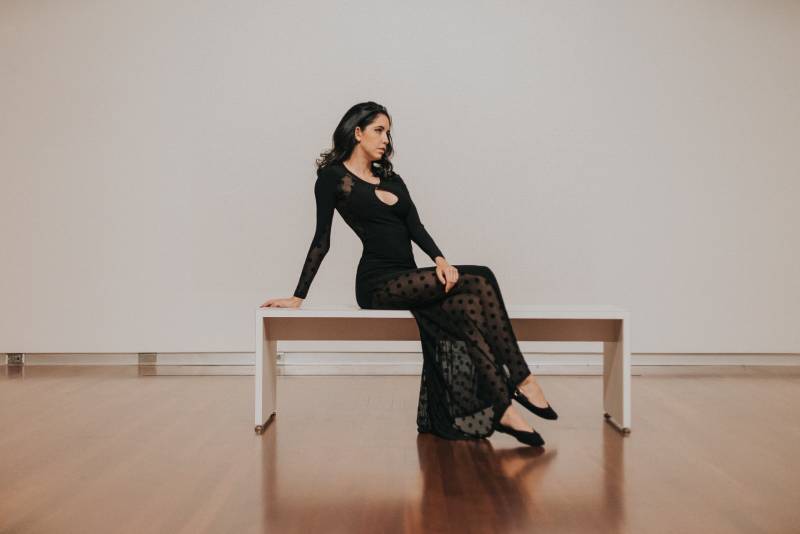 391. (Use index finger to call someone over and then say) I made you come with one finger, imagine what I could do with my whole hand.
392. Your ass looks nice; does it need servicing? 'Cause I got a wrench and some screws just for you.
393. My doctor told me I have a Vitamin D deficiency. Wanna go back to my place and save me?
394. I miss my teddy bear. Would you sleep with me?
395. Do you like SeaWorld? Because you're about to be in my splash zone.
396. You have been very naughty. Go to my room!
397. Are you a supermarket sample? Because I wanna taste you again and again without any sense of shame.
398. Hey girl, do you wanna dance? 'Cause you make my testicles do the Macarena.
399. Do you want to hear the shortest dirty pick up line ever? (Yes) Strip!
400. They say that kissing is the language of love, so would you mind starting a conversation with me?
"Go Dirty Or Go Home!"
If you went through this entire list of dirty pick up lines for her and him, you must have figured out what I was talking about in the introductory part of this article.
Some of them will make your crush laugh and compliment your sense of humor and some will make the other person think you don't quite have it all together and they will ignore you.
We do believe we offered you quite a huge range of lines you can use for all kinds of situations, from sexting messages for him in the morning, drunken booty calls at night or simply good old being silly situations.
All in all, I hope you had fun reading this article and that you made some of your friends laugh too and if the best-case scenario happens and some of these dirty pick up lines actually work, you can thank me later for not sleeping alone tonight.