This collection of romantic, funny, and sweet goodnight paragraphs for her will help you wish your girlfriend sweet dreams and make her night for sure.
No matter how long you've been together, it's good to still make an effort and remind her every now and then how much you love her and how much she means to you.
Trust me, it's important how you wish her goodnight.
It's easy to say something cheesy as "Good night, sleep tight," but saying it through cute love paragraphs is something entirely different. It shows effort and feelings – not to mention it's oh-so-romantic.
With these beautiful goodnight quotes, not only will you definitely make her feel special and cared for, you'll also take the lead role in her dreams. Use these love quotes to send your girlfriend a romantic goodnight message or use them as inspiration to write your own.
Romantic Goodnight Paragraphs For Her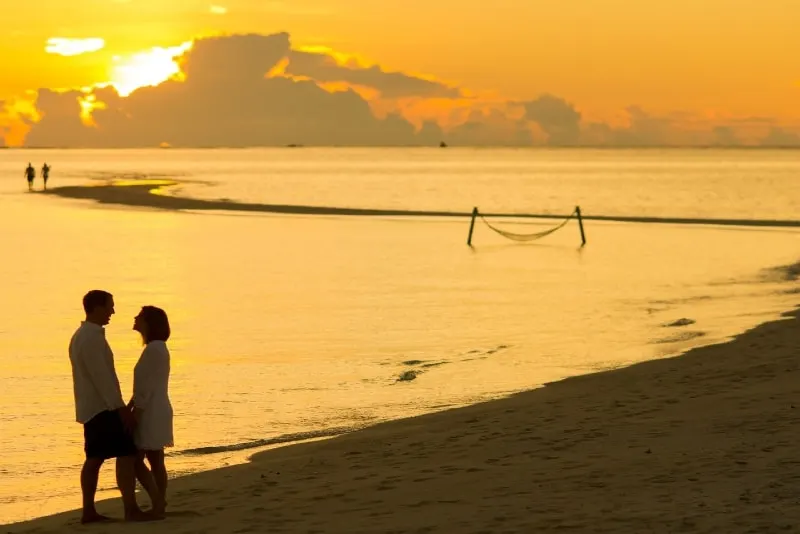 1. You're the one for me. When I fall asleep, my last wish is to hold you in my arms. From the moment I wake up in the morning to the second I lay down my head, every thought that I have is of you.
2. I miss you being here next to me. I can't wait until you're back and we're cuddling to sleep — all of my love, yours.
3. Spending only a few hours away from your side is too much for someone to ask. A night without you is a painful task. With you away, I wish for night to pass quickly into the day. I am unable to be apart from you, my love.
4. I wish I could just hold you in my arms right now and doze off into the night, but I'll make do with this message. I love you, and I hope we get to make all of our combined dreams come true. Good night, my love!
5. As the clock quickly counts down the seconds until midnight, I wanted to take a moment to let you know just what you mean to me. You are the most beautiful, gorgeous woman that ever existed. Since I met you, you have become my entire universe. I love you, beautiful. Sweetest dreams.
6. Every time I see you, my love for you grows fonder and fonder. Now that you're not with me, all I look forward to is seeing you again. I love you always.
7. Sweet dreams my dear girlfriend. It's time for the angels to come down from heaven to decorate your dreams and watch over them. You are one amazing person, full of energy and goodness, so you deserve to have a great rest. I love you so much.
8. It's impossible to describe how I feel when you're away. The moment I see you, it's like the sun suddenly shines on my entire life. The dark loneliness that I feel when you are gone is impossible to deal with. All I can think about is holding you tightly in my arms again.
9. My life is much more beautiful since you are in it. I thank life for sending you to make my days happier. You're my motivation and I want you to know that I'll always be by your side to take care of you and love you. I adore you, don't ever forget that!
10. As time keeps ticking by, I want you to know that you mean everything to me. Ever since I first laid eyes on you, you've become my entire world and it's impossible to sleep without thinking about you. I love you, gorgeous. Good night!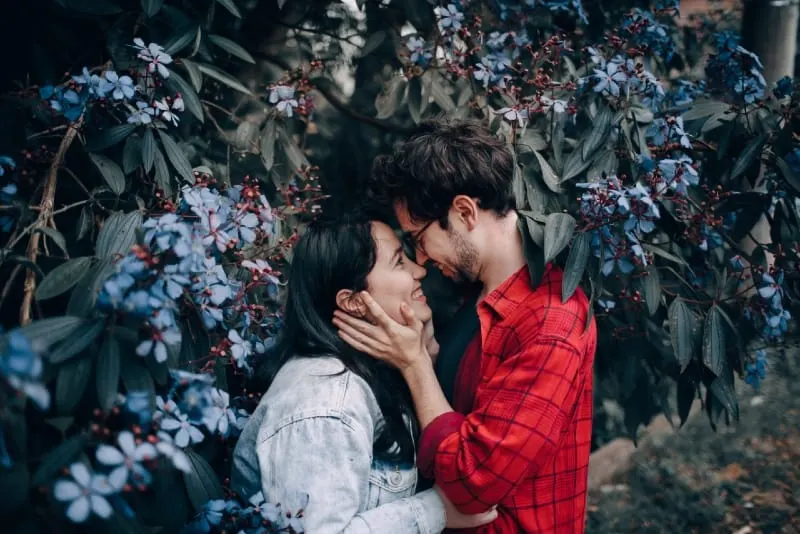 11. I wish I were the moon so that I could watch you while you sleep. I wish I were the pillow so that I could comfort you in your dreams. I wish I were your blanket so that I could wrap my arms around you and hug you tightly in your slumber. In the end, all I want is to be with you. Good night.
12. Every single day you give me a reason to love you all over again. Again and again, you just amaze me with your incredible ability to beautify simple things in life. I want to be the man you deserve. Good night love!
13. I have no words to tell you how I'm feeling right now without you. You brighten up my life with just one look my way and now it's so hard to bear all this darkness I am surrounded with. I just want to be with you again and fall asleep together with you in my arms. Good night, my angel!
14. Every day, I just learn to love you more and more. I can't wait to see what tomorrow brings and how much more I can love you. Sleep tight and have beautiful dreams.
15. The night sky is filled with hundreds, thousands, millions of stars, yet you are the only star that matters in my life.
16. My dreams, memories, and goals only have one thing in common: you. You are all that matters. You are my entire world.
17. I am destined to be the man for you. I will be the first person to say good morning to you when you wake up and the last person to wish you goodnight as you sleep. Every day of my life, I will stop at nothing in letting you know that I love you with everything in me.
18. Having to be apart won't last forever. When morning comes, we'll be together again. The only thing that lasts forever is our love. Hugs and kisses.
19. You are always in my heart. Nothing can take your love away from me. Sweet dreams tonight as you lay your head to sleep, my love.
20. I keep hugging the pillow and hoping that it's you. It doesn't work, but I keep trying anyway. Being away from you is impossible.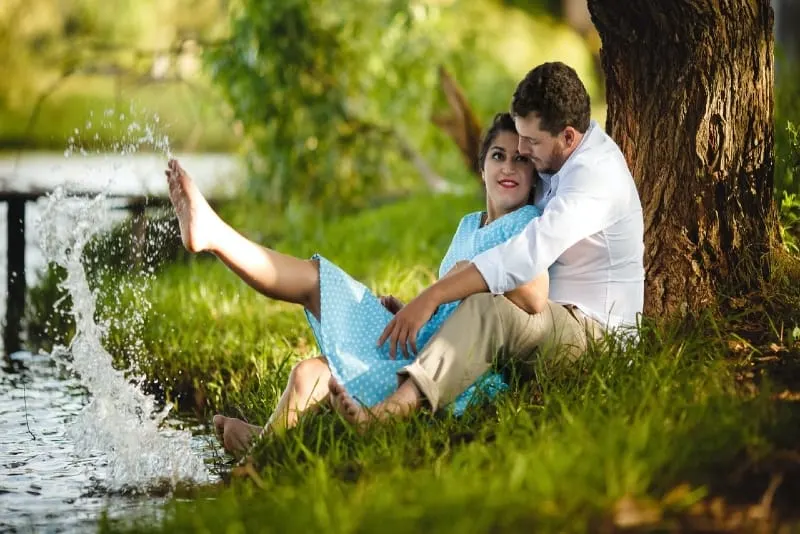 21. I'm blessed to have found you, for every night comes with new music of love beating in my heart. Good night, my forever love.
22. Over the last few days, I've developed a love-hate relationship with the night. I hate the evening because it means that we have to be apart, but I also love it because I can dream of you.
23. You are my love, my everything, and I want to spend each and every second of my whole life trying to make you smile. I want to show you how much I love you. Good night, and sweet dreams, my beautiful princess.
24. When I cry, you come to wipe away my tears. When I need you most, I find you right before me. I love, cherish, and adore you with all my heart. Good night, beautiful love of mine!
25. The night may find me unbelievably tired and sleepy, but I can never go to sleep until I message my sweetie. Sweet dreams, beautiful. May all your dreams be as wonderful as you are.
26. Before sleep, I want to remind you that you are the most important thing in my life. I want to take away all your nightmares and fill your dreams with love. Have a lovely night, my sweetheart.
27. It may be late, but I couldn't sleep without texting you first. I had to say sweet dreams filled with the best memories and biggest hopes for the future.
28. The day passes easily because I'm busy, but passing the night without you is so hard. It makes me realize how incomplete I am without you. Good night, darling!
29. You've driven my loneliness away like smoke and made me strong like pure gold. My heart trembled the very first time you gave me your first look – how enchanted I was. I'd like to love you again in the world to come. Sleep like a baby tonight!
30. Your heart makes me do you right at all times. I can never hurt a beautiful heart like yours. You're my everything because I can't make a decision without you. The color of your heart must be as pure as white, for the words that proceed from you are always unblemished by the darkness of this earth. Have a pleasant night, my love.
31. I will never stay away from you. At the snap of your finger, I'll come running to you. My heart is now jumping for joy because I've found love in the most beautiful soul. Never will I leave you. You've taken my sorrows away. All I want to do is to spend happy nights and days with you, my one and only true love.
32. I'm stuck in your heart, I've found a beautiful angel that I can't live without, and you make me happy every time I think of you. As the moon beams its lights and the stars emerge one by one in the sky, I know it's that special time when I use to whisper sweet goodnight thoughts to your heart. Good night, my sweet canary – I can't wait to hear your majestic voice again tomorrow morning.
33. From the ends of the earth will I proclaim my love for you. I'll shout it so loudly that every living thing can hear just how much. Your heart is where my home lies and I'll do everything to have its door everlastingly opened unto me. Good night to you, my love.
34. "Good night" are the saddest two words of the day. Though they come with the moon and stars, they take your presence away from the reach of my wings. I wish to have you by my side just as much as I love you at all times. But the cycle of life calls for distance at a time like this. But come what may, I'll always love you. Sleep tight, my love.
See also: 200 Cute And Endearing Good Night Messages For Him And Her
Sweet Goodnight Paragraphs For Her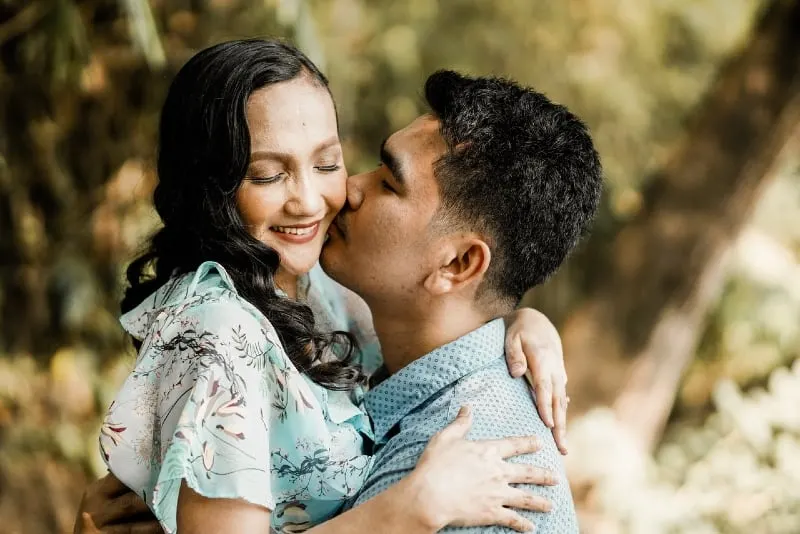 35. The twinkling of the stars is a temporary beauty that disappears each morning as the sun rises. In this world, the only thing permanent is my heart that beats forever for you.
36. I think I'm the luckiest boyfriend in the world when I close my eyes and see your pretty face. You're the reason behind my smile. Thank you for being mine. Good night, I love you.
37. Forever is too soon to love you. I will love you forever. You make my world a better place. Thank you for being my sweet melody. Sweet dreams, love of my life.
38. Night is silent; night is beautiful; night is calm; night is quiet… But any night is not complete without wishing you good night. Sweet dreams!
39. I'm just thinking about waking up and starting a new day with you. My excitement always makes it harder to fall asleep, but I love it. I hope you have fantastic dreams; I love you!
40. Every night I try to stay up later than you, so I can send you a good night text that you'll see in the morning. I love you, my queen.
41. During the daytime, you're the sun that shines and powers my days. At night, you are the moon that brightens my dreams. Good night, my only one.
42. I can't explain how I feel when I'm with you. The feeling is so strong that I don't want to miss you a second in my entire life. I ask my Lord for a beautiful night for you, sweet love of mine.
43. Getting ready for bed? I'm thinking about you now and will be dreaming about you in a few minutes. Sweet dreams, my love!
44. Thank you for the amazing time today. Loved every second of being with you, laughing and crying with you, just plain loving you. Sweet dreams, baby.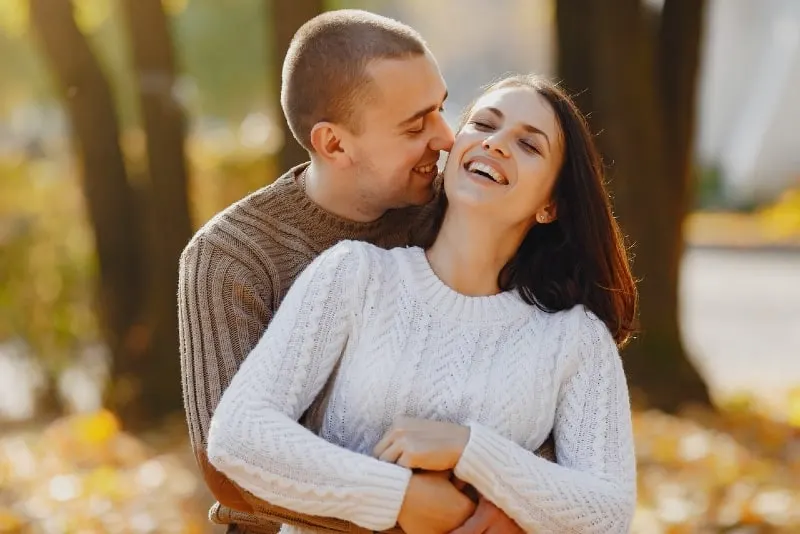 45. Before I doze off, I want to say a few things. I think you're terrific. I believe you are the most beautiful girl on the face of this planet. And I think I'm the luckiest guy ever.
46. A man is as successful as his wife wants him to be. Thank you for being my pillar of strength and for believing in me. I love you!
47. Don't be careless with yourself, get a good night's rest, and don't let today's stress bring you down. Look forward to a fantastic new day tomorrow. I love you!
48. To the very end of the night will I love you, and as the morning folds away, I'll find new yet honorable ways to love you. Sleep with the crown of my love seated gracefully upon your head.
49. I like saying good night to you every night so that you sleep well and dream with me. I just want you to know you are always in my thoughts whether I am asleep or awake. Good night, my one and only!
50. Watching the moon from my window makes me imagine your beauty glowing by the moonlight, and it's mesmerizing. It instantly makes me grin from ear to ear. Have a good night, my love.
51. I send you good night messages every day. And you know why? It is not just sweet dreams or good nights I mean to say. I want you to know I always think of you before going to sleep. Good night, sweetie!
52. Whenever the night falls, it uncovers my deepest feelings for you, 'cause I do nothing but think about you till I see your face at dawn. I make it every night because your thoughts keep me safe.
53. Would you marry me even when the stars are our only wedding guests? Would you say yes to me even if the moon is the only witness to our love? Tonight, I promise to love you till the end of time. Good night, my darling.
54. Just want you to know that you're the last thing on my mind before falling asleep and the first thing I think about when I open my eyes. Good night, beautiful!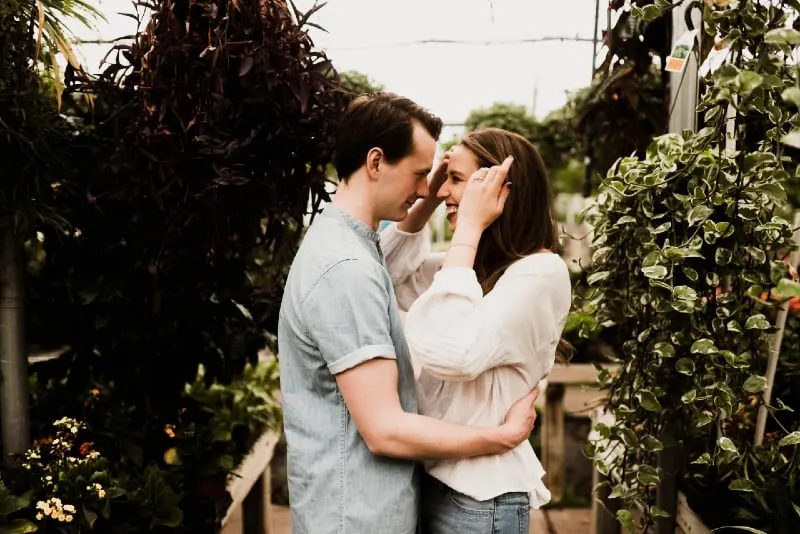 55. I hope your heart can hear me in the silence of the night. I hope you feel my love in the chaos of the day. The joy of calling you my own brings tears to my eyes. I love to say that I love you. Sleep tight, my love.
56. At night when I lie in bed, I always recap all the wonderful moments I spent with you. My favorite ones are those in which you smile. Your smile is intoxicating and just makes me want to capture it and never let go. I sleep only because I know I get to see it again tomorrow. Good night, my sweet love.
57. You bring so much happiness into my life, and I don't know the right words to thank you for this. Good night, my princess.
58. I was never romantic when it came to expressing my deepest feelings, but that changed when I met you. Now I don't have enough words to tell you how I feel. With lots of hugs, good night.
59. You're the reason for my sleepless nights. You're the reason I hold my pillow tight. And you're the reason I can't shut my eyes without saying good night.
60. I have quit many habits in the past, but one habit I don't ever want to quit is loving you. I just wanted you to know that before I go to sleep. Sweet dreams, love. Good night. I love you.
61. Every night, thoughts of you dart through my mind. It's impossible for me to fall asleep because my daydreams of you are better than my best dreams at night.
62. Sometimes I can't sleep because I miss you so much, then I remember that I get to meet you in my dreams and I fall asleep instantly. Thank you for being in my life, my lucky charm. Sleep tight.
63. Each night, I fall asleep with a smile on my face. Just the thought of seeing you again tomorrow makes me happy. Good night, gorgeous.
64. I love you far more than words can say. Cheerfully, I embrace your flaws because they are perfections to me. May you enjoy tonight more than any other. In the place of darkness, see the light shining from my heart to yours. I love you, sweety.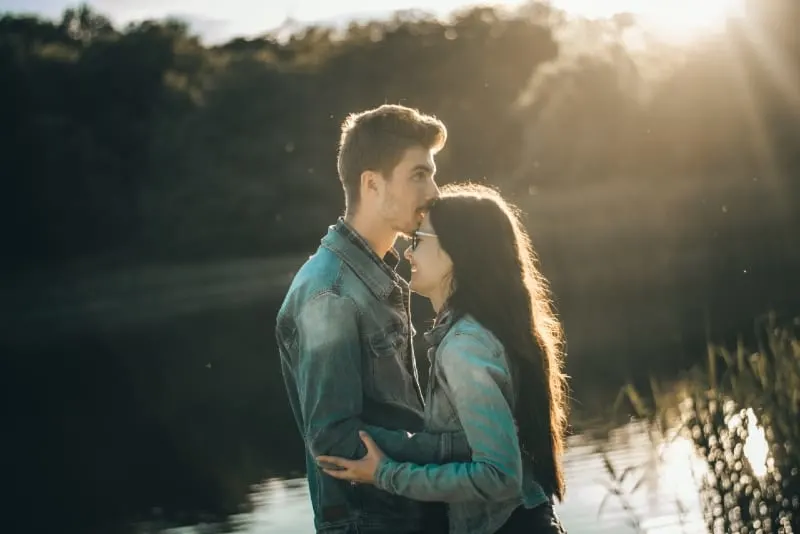 65. I think of you as soon as I wake up and then again before I fall asleep. You see, you're never out of my thoughts. Have a good night.
66. I think that the moon is angry at me tonight. It's jealous because I said that no one was able to light up my night like my amazing girlfriend. Here's to hoping that your dreams tonight are as sweet and bright as you are.
67. There is nothing on earth I long for besides you. The stars at night may be beautiful from afar, but you outshine them with your radiant beauty, inside and out. Sleep tight, my love.
68. Remember that you are always in my heart and that I hold you in my thoughts. Rest, my beloved. I can't wait for us to see each other tomorrow to share more amazing moments together.
69. It might be painful to know that I'm not with you tonight, but I feel happy that I will be dreaming of you endlessly as I sleep. From the bottom of my heart, I love you with everything in me. Good night.
70. I love you passionately. You've brought joy to my heart ever since the first day that I met you. You shine in my heart like the full moon. Sending you sweet kisses. Have a beautiful night.
71. When I look into your eyes, I can see what you're thinking. One beautiful smile of yours is enough to light up my darkest night. You're welcome in my dreams and I hope to be in yours.
72. I wish you a good night and peaceful sleep, my dear girlfriend. I know you're about to nod off, and I hope you think of me as I am thinking about you right now.
73. I love your smile. I wish I could see your beautiful face because it gives me endless joy that I can't comprehend. Your presence is an excellent feeling, and that's why I will always love to be with you until the end of time. Good night, babe.
74. Every night I will confess my love to you before we go to sleep. And even after walking down the aisle, I'll give you good night kisses and make sure you know that, without a doubt, I love you to the moon and back.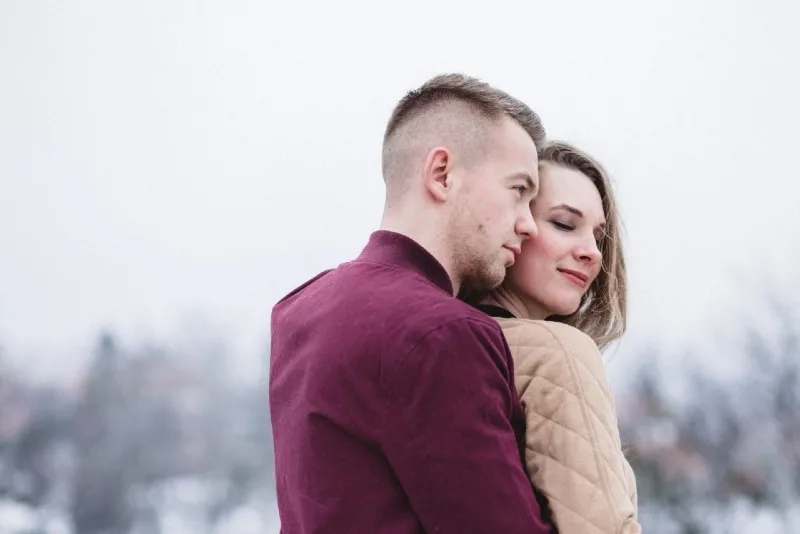 75. I love to keep you in my heart because that is where you truly belong. Every day and night I think of the moment I get to hold you in my arms forever. You deserve a beautiful night because that's what you are: beautiful beyond measure. Good night, my sleeping beauty.
76. Good night to the most beautiful woman in this world. Thank you for shining so bright in my life and for giving me a reason to look forward to another day.
77. I've never seen a night as beautiful as this. Your presence in my life is the reason behind every beautiful night I now witness. Good night, honey.
78. A day without you is like a night without the moon and the stars. Good night, my angel, see your lovely face tomorrow morning.
79. Being away from you is one task that isn't easy to face. You can't imagine the torture I'm going through right now, not being able to see your beautiful face before you go to bed.
80. May all of your dreams be as wonderful as you. May the stars guide you through the night and the moon brighten your dreams.
81. My lovely sweetheart, the day may be over, but you are always in my heart, and I want to wish my wonderful girlfriend a good night. I couldn't go to sleep without telling you I love you and wishing you sweet dreams.
82. My one and only wish every night is to hold you in my arms. But, since that's not possible right now, I'll just hold you in my heart. Right there, you can have a good night.
83. My life has come to the point where I can no longer live without you by my side. Baby, you have become the oxygen I need to breathe. I will continue to cherish you until the end of time. Sleep tight!
84. All I wish is that the nights when we are together would never end. When we are apart, I can't bear it. Good night, my love.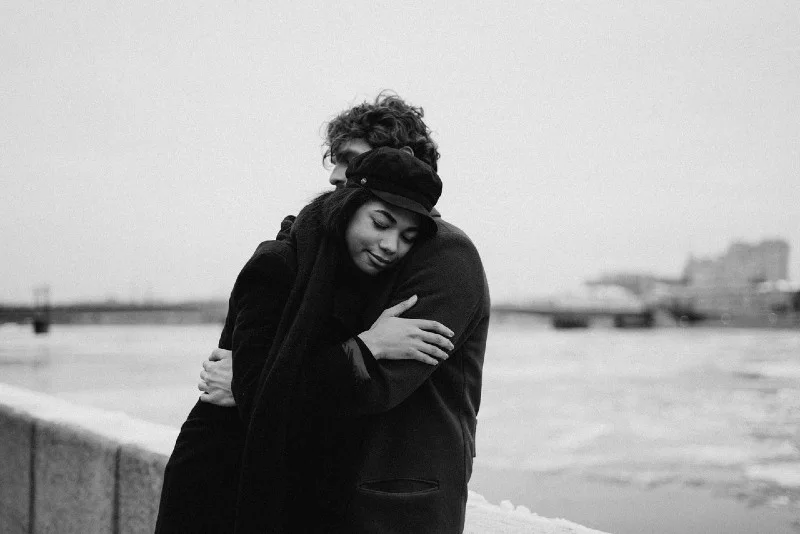 85. When I look at the stars as they glitter at night, I know that it's time to say good night to my soul mate. You've made my day a memorable one. Good night, my angel.
86. You have always been the anchor of my life. My life is incomplete without you. You are the beautiful stories that my heart always narrates. Close your eyes and sleep peacefully, the Lord is your guard. Good night, angel of my heart.
87. I know you have a lot of fairy tales on your mind, and I genuinely wish to be your Prince Charming. Go to bed and dream about us because all your wishes will indeed come true. Have a beautiful night's rest, my girl.
88. Now today is gone, it's really nice to know there's someone out there who would go miles for me and fill my days with meaning. You're indeed a rare gem. Good night my queen, have a night as fantastic as you are!
89. Your eyes shine like the moonlight, your smile sparkles like the stars. You're a special gift from heaven to my life. I love you with every single beat of my heart. Good night, see you tomorrow. I know it'll be beautiful because you'll be in it.
90. I feel more at ease whenever you're by my side because your smile is on its own a pillar of joy. I want to let you know that no other lady can find her way to my heart as you have. You are one in a million, babe. Good night!
See also: A Collection Of The Sweetest Good Night Quotes For Him And Her
Long And Cute Goodnight Paragraphs For Her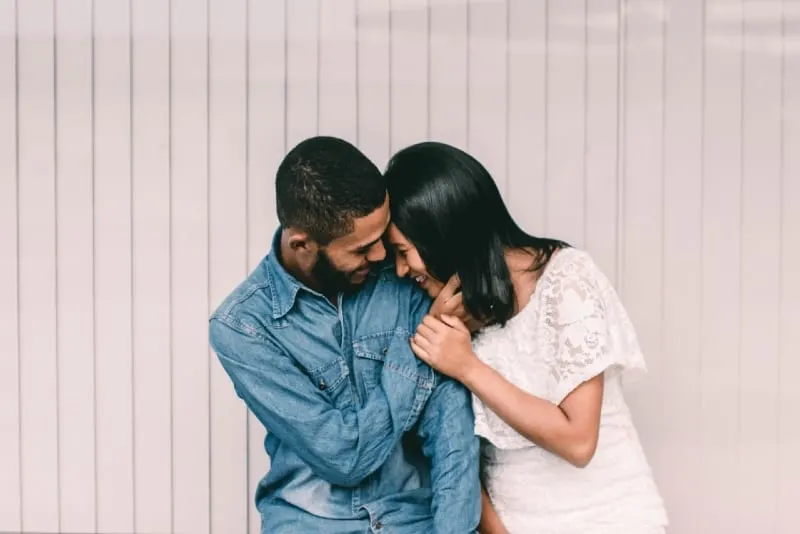 91. Your face is up on my wall to keep me company at night. I'll always keep you protected because your tears crack my walls when you cry. I'll see you in the morning when nothing can separate us. Good night, my darling.
92. Sleep well, my love. You have shown me that true love does exist because I have never been tired of giving you my love. What I feel for you flows from within, and it will never run dry. You might not be the first, but you're certainly my last. Good night darling.
93. It took me a while to win your heart, but in no time will I make you mine forever. Just with a smile, you stole my heart away. I found the most beautiful treasure of life in your possession and that's love. No matter what, I'll never let go of this beautiful gift you've given me. I need you to sleep soundly tonight, cause I have a beautiful thing planned for you tomorrow.
94. I'm smitten by you. The kindness of your heart is so awe-inspiring. A night like this only reminds me of beautiful memories with you. My favorite parts of life are spent in your company. I wish there were no night, so I can always be with you throughout the day, my love.
95. Love is a wonderful force that joins two hearts together. It brings both pain and pleasure, and that's why it is unique. A queen like you deserves to be loved endlessly. You are worthy of being cherished for the rest of my life. Goodnight love!
96. Be intentional about your dreams tonight because I'm willing to make them come true when the morning comes. Quickly whisper I love you to the wind cause I feel the heat of your absence from miles away. I love you to the moon and back.
97. Thoughts of you have completely occupied my heart, and I love every bit of thinking about you. You make me smile when I reminisce on all the beautiful moments spent together. I am deeply in love with you. Sweet dreams, angel.
98. Come take this annoyance away. I'm irritated by your absence. I'm agitated by the length of the night that I have to ensure in your absence. But I'll wait for you until darkness turns to light. I love you more than ever. Sleep tight.
99. My day has been hectic. It's been non-stop and I never got to see you. It was hard, but the thought of falling asleep without saying good night to you was unbearable. Sleep tight and sweet dreams. I can't wait until the next time I see you.
100. We just hung up the phone, and I already want to text you something beautiful, because you must know that you're the woman of my life and also the owner of my dreams. Bedtime now. I hope you dream of me. Good night, my princess.
101. The night need not cover your flaws because your imperfections are perfect in my eyes. I go to sleep only because I can remember the beauty of you even with my eyes closed. Sleep sweetly tonight. I love you.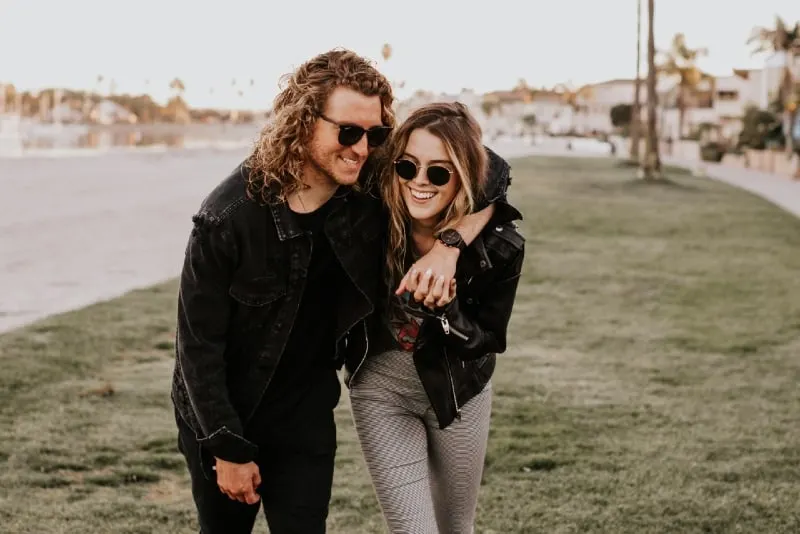 102. My arms are wrapped around you like a shield. I'll protect you from the envy of the world. I love you and I wouldn't flinch to take a bullet for you. A time will come when your nights won't ever be lonely again, cause I'll be by your side and together we'll make beautiful memories. Sleep tight, my love.
103. I grieve when the night comes because it snatches my love away from me. Mornings are my favorite because they're full of great hope to see your face after what felt like an eternity. Believe me, once I lay eyes on you, I'll draw you closer than yesterday and every day before. Sleep tight, my love. I adore you.
104. It is forever a good morning to our love at any time of the day, even as I wish you a good night as you climb under the sheets. I pray the nightmares of loneliness do not invade your dreams, but that they may be filled with all that's good and pure. May we live to see each other's warmth and kisses each morning. I love you.
105. Your throne is established in my heart. Your reign is forever. I love you, my lady. I find you mesmerizing. You're the book that I love to read and you're the love that I yearn to make mine forevermore. I will always give you the best of me. Nothing will I hide from you even at night. I love you, my queen.
106. Hey beautiful, smart, dear girlfriend of mine. It's time for you to rest so that tomorrow you look even better (if that's possible) and have even brighter ideas. I am completely in love with you, just hold onto that as you go to sleep. I love you very much!
107. My sweet girlfriend, I send you this text to wish you a good night and show you all the affection and admiration that I have for you. You are a woman who fights for what she wants. You are extremely brave and you motivate me to keep moving forward. I love you very much. May you have a beautiful night's rest and don't forget that you are always on my mind.
108. I don't think I can ever explain how much love I have for you, but I just want to say that you can trust me. I will always be there for you, and I will never let you down. We will fight, we will argue, but we will also laugh and love like no other! Good night love.
109. I'm not afraid of the dark because my world is filled with the light of your love. I welcome the night with all of my heart knowing it's time to take a trip down memory lane of our love. I desire the night, and you're the reason for that expectation. Sleep tight, my darling.
110. Dear girlfriend of mine, you are the sole owner of my heart, the most special person I've been fortunate enough to have met. I want you to rest and have a good night's sleep so that tomorrow you start your day in the best way possible. Don't forget that you're forever in my mind, heart, and dreams. I love you more than life.
111. You have the beauty of an angel and it's time for you to lay your gorgeous head to rest.Tomorrow will be a day full of activities, and you have to be well rested to give your best like you always do. Before you close your eyes, I want you to know that I love you like the moon loves the stars.
112. Your worth is immeasurable. I'm so glad you chose to shine your light so brightly for my eyes to see and my heart to desire you in darkness. My quest has led me to a place of love. I'm forever grateful to have found you. My wish is that you stay mine until the end of my days. I love you. Rest well, my love, until we see each other again tomorrow.
113. I know I may have said this a million times before, but tonight, the stars in the sky and the beauty of the moon would vanish if I failed to once again confess my love to you. Loving you is what I'll do for eternity. My heart is overjoyed to love you in both the good and trying times. Have a good night's sleep, sweetheart.
See also: 150+ Sweet Texts, Letters And Goodnight Paragraphs For Him
Best Short Love Messages To Wish Her Goodnight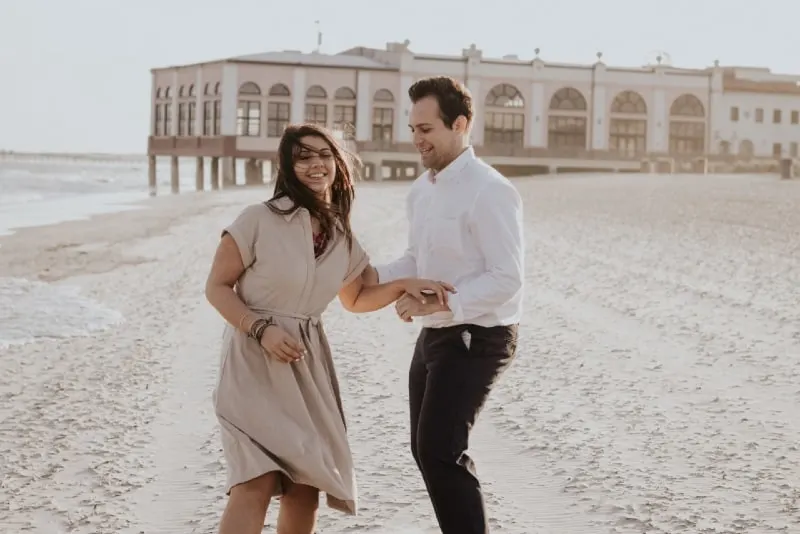 114. Sweet dreams, my queen, my love, and my everything. Sleep well and dream of me.
115. I hope I dream of you; they're the best dreams! I get to travel the galaxies with you!
116. My favorite part of the night lies in the moment I get to tell you, I love you. Good night, my darling.
117. Tonight, tomorrow, and forever, you are in my heart. Sweet dreams, beautiful.
118. I keep counting the days when you'll be in my arms again. I'm thinking about you every second. Good night, my love.
119. Until I spend each night of my life with you, lonely will the nights be. Sleep tight, my darling.
120. Thinking about you is the tipping point where my nightmares end and sweet dreams begin. I love you.
121. I am happy to have someone like you in my life. Have a good night with cute dreams of me.
122. I just wanted you to know that you're in my thoughts tonight, sweetie. I love you. Good night.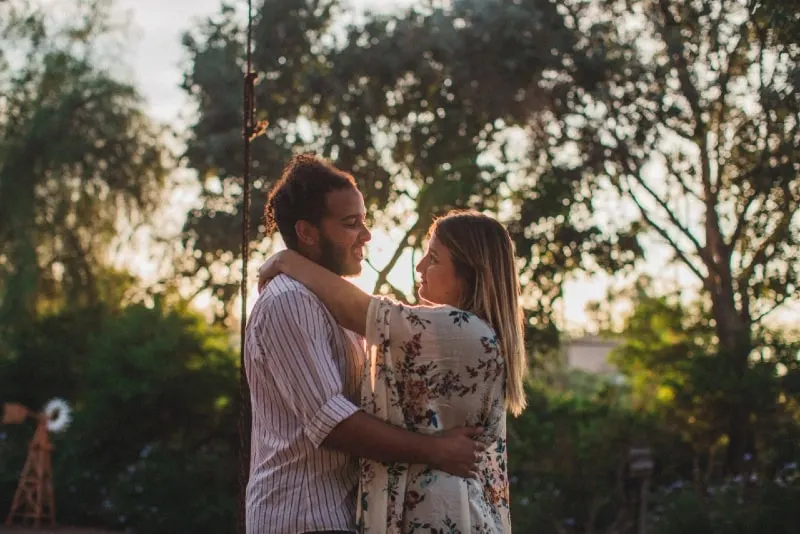 123. I want you to stop worrying about everything and have a restful sleep. I love you, and take care of yourself.
124. Good night and sleep tight. Please dream of me all night.
125. The flowers grow at night, and so does my love for you as the night comes and goes. Sleep tight, baby.
126. You're the perfect life partner a man could ask for. Thank you for being my better half, sleep tight!
127. Know that I'm thinking of you. Feel my love from far away. Good night, my love.
128. Falling asleep is impossible when you are not in my arms.
129. You mean the world to me. Sleep tight! I love you, babe!
130. Good night, sleep tight, I'll be waiting for you in dreamland!
Funny And Sweet Goodnight Text Messages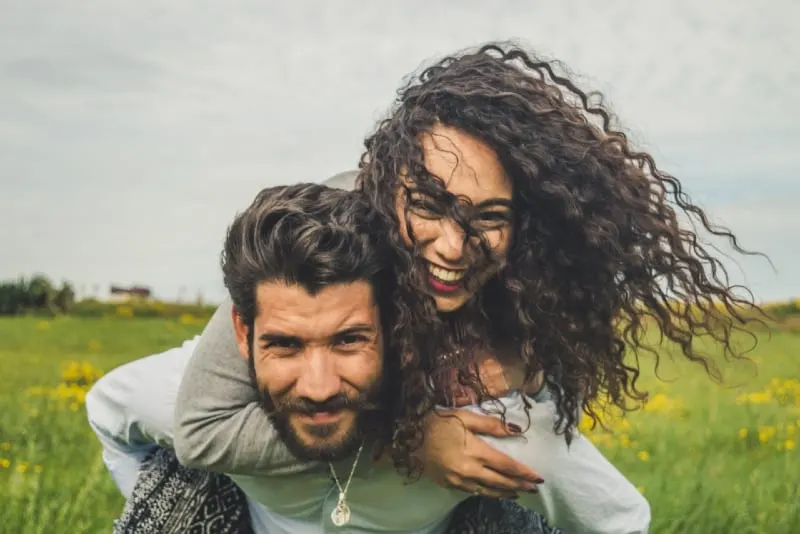 131. This message has the following attachments – the sweetest kiss and coziest hug, the cutest cuddle and warmest snuggle. Good night!
132. If you let me, I can be the warrior who fights away the monsters of your nightmares and the man who gives you all of your sweetest dreams. Sleep well, beautiful.
133. Each night, I wish that I could be an owl. If I could transform into an owl, I would fly up to your window and gaze at you all night as you dream. I wish you were here with me.
134. This message comes with a guarantee that you will have sweet dreams. When you wake up, there will be a smile on your face. Any feedback, comments, or complaints must be forwarded to the Boyfriend Department where they will be given an extra kiss and hug.
135. Like a honeybee, you hum in my heart every time. You're like a beautiful garden flower and I'm the good gardener – I'll take care of you as long as live, so you can blossom in my eyes forever. I can't explain how much I love you. Rest peacefully tonight, and dream of a beautiful world for us. Good night, my sweet love.
136. Sleepy text from a sleepy boyfriend to a sleepy girlfriend at a sleepy time on a sleepy day, in a sleepy mood to say sleep tight my dear, good night.
137. Oops! Ouch, I fell from the bed trying to reach my phone just to say sweet dreams to you. Good night and sleep tight, hun!
138. Hey babe, you're the prettiest girl in the world, so I don't want you to get dark circles around your eyes! Sleep tight, love!
139. Right now 4.7 million people are going to sleep, 2.5 million are dreaming, 1.3 million are watching TV, but only one cutie is reading my sweet text. Good night, my cute, amazing, one-of-a-kind girlfriend!
140. Someday, I need to send an email to Facebook and thank them. Without your Facebook pics to keep me warm each night, I'd be suffocating in loneliness without you.
141. Welcome to Sweet Dreams Airlines. We'll be arriving shortly in Dreamland. Fasten blankets, puff the pillow, close your eyes, and get ready to doze off! Good night!
142. The night seems to be pretty boring, so let's have a date! Get into your pajamas, tuck in under the covers, and meet me in your dreams!
143. If you feel lonely, don't worry. I'm here to disturb you all the time. Now sleep well. Good night, babe. Have wonderful dreams!
144. If only I could be the cool night breeze, I would spend each night caressing your skin and giving you goosebumps as you rest.
145. Don't waste time thinking about your lost past or planning your future. Better kill that mosquito so that you can sleep better. Good night, love.