To express love, you don't always have to use words. There are many different ways to say I love you and I'm gonna break them all down for you.
Love language is the most special one of all. And isn't it so refreshing that there are so many creative ways that perfectly encapsulate those three little words?
Whether you're in a long-term romantic relationship with your significant other or getting ready to say I love you for the first time, consider these cute ways to get your message across.
You can send them as text messages, say it in person, write it in a love poem, or a romantic love letter accompanied with I love you so much quotes or any other way you feel is best.
If you're head over heels for your best friend and soulmate, these will make your heart melt. Enjoy and share away!
Cute And Creative Ways To Say I Love You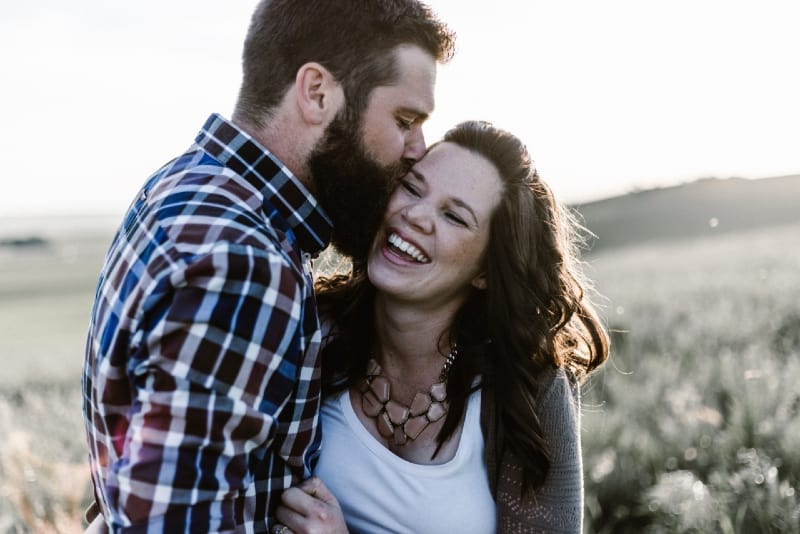 1. You're my number one addiction that I never want to quit.
2. Out of all the people I've met through life, you've left the biggest impact. Please never leave me. I don't know how I'd cope.
3. Have you noticed my body language or should I stand in front of you some more?
4. Can you guess my favorite three words in the English language? Hint: They're expressions of love.
5. I have trouble saying I love you to loved ones but when it comes to you, it's my favorite thing to say!
6. I just used Google to find the best ways to say I love you to your special someone. Who do you think I was referring to?
7. Quite simply, you make my heart warm and fuzzy. I've never felt quite like this before, so I think you're pretty special.
8. You're the love of my life and I don't intend to live past this lifetime. Catch my drift?
9. You're the biggest object of my affection that I never want to lose sight of. This is a warning as much as it's a proclamation of love (just kidding!)
10. There are so many different ways to say I love you that I'm struggling to find the right one. How about a simple I really, really love you?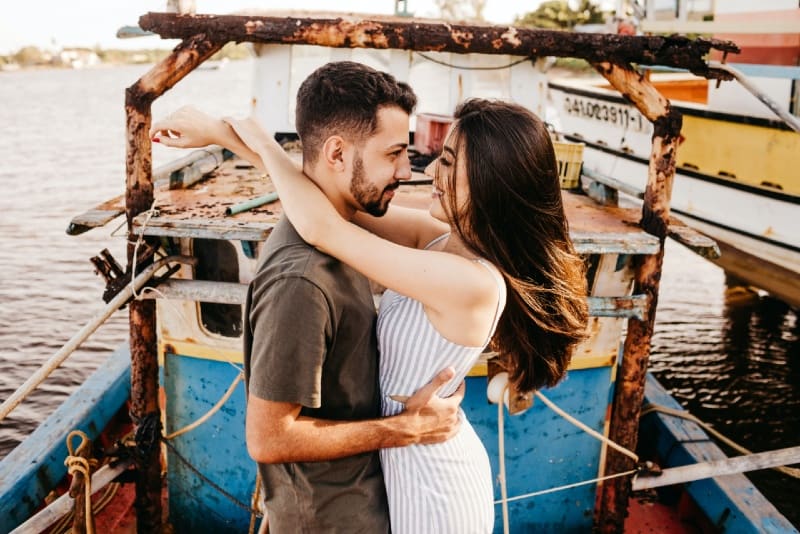 11. I never used to believe in soulmates but the moment you entered my life, I knew I'd just found mine. Funny how things change when you meet the right person, right?
12. I am so utterly and irrevocably drawn to you that I can't promise not doing something you'll probably really like the moment I next see you.
13. Baby, you rock my boat!
14. Creativity has never been my strong suit but ever since I locked eyes with you that fateful day, I've been bursting with creative and different ways to say I love you.
15. Oh hey, I just wanted to tell you that I like you quite a lot. In fact, I might just like more than anyone else… Should I go on or do you see where I'm going with this?
16. I didn't really plan on catching feelings this year but I guess life had other plans. In other words, you're stuck with me, baby!
17. I like the kind of person I've become ever since you came into my life. And let's just say I never wanna go back to my old self again.
18. You're my missing puzzle piece!
19. Just when I stopped looking for love, there you were. All cute and witty. How was I not supposed to make a move? You're too delicious to pass on.
20. I'm completely under your spell. And you can do whatever you want with that information.
See also: I Love You Quotes: 200+ Examples For Him And Her
The Most Romantic Ways To Say I Love You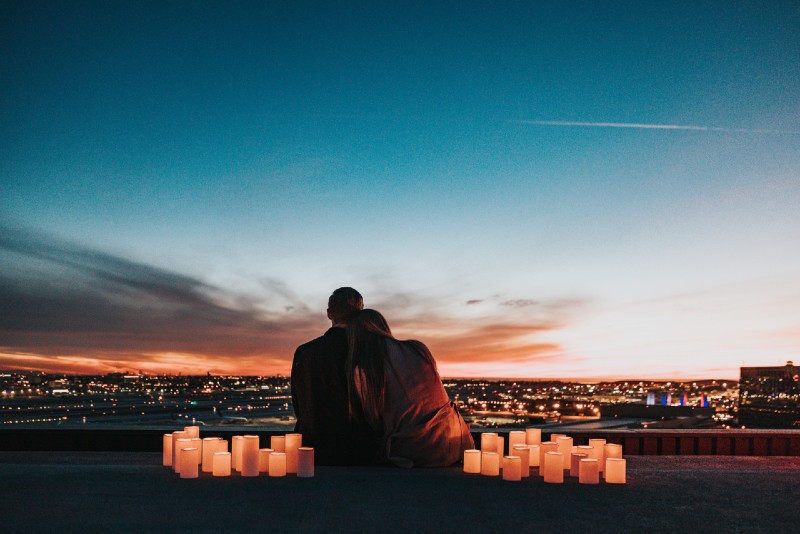 1. You are my most precious thing in this world and there's nothing I wouldn't do for you. If you don't believe me, try me!
2. If I had to choose just one person to spend the rest of my life with, I wouldn't have to think twice. It would ALWAYS be you.
3. You make my soul sing. I never thought I'd be able to say that about anyone but you entered my life and changed it completely.
4. I love you more than I ever thought possible. Words fail me when I try to show you, so I hope this is enough for you to realize just how much you mean to me.
5. Sometimes, I look at you and I can't believe my luck. I mean, how did I get so darn lucky to get to spend the rest of my days with you?
6. There's no one else I'd rather argue with about the silly stuff for the rest of my life than you.
7. Ever since you entered my life, I haven't stopped smiling. I think that pretty much says it all.
8. My family is crazy about you. But don't worry, not nearly as crazy as I am. They understand you're all mine.
9. Being around you makes me feel like anything is possible.
10. You make everything better. Even the worst days are more bearable when I'm with you. How do you manage to brighten my day just by appearing out of nowhere?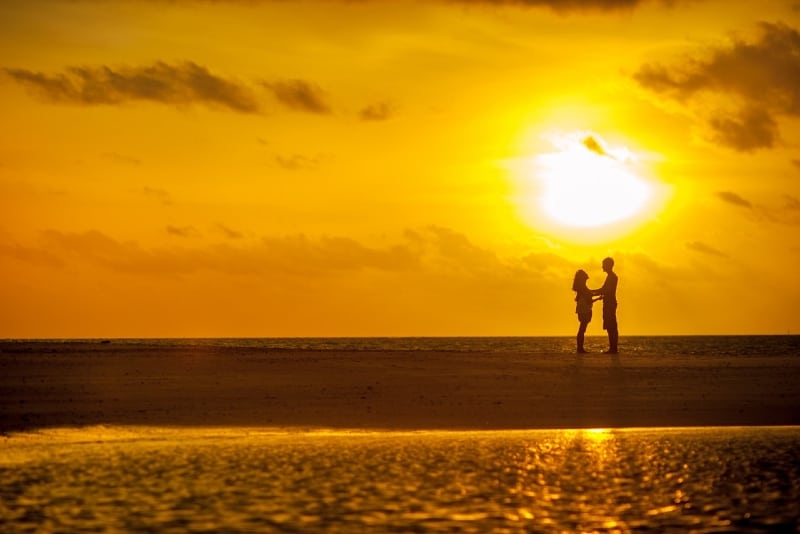 11. With you, I've grown so much. You've taught me that in life, the most important thing is to fight for yourself no matter what. And thanks to you, I feel more capable than ever.
12. You take my breath away.
13. You are my absolute best friend. I can tell you anything and know I'd never be judged. And I think that is so rare.
14. I don't really dream much but you are my dream come true. Funny how life turns out!
15. You always have my back and I always have yours. You and me forever, baby!
16. I might not be your first love but I dream of being your last. The last kiss, embrace, hug and everything in-between!
17. In case you didn't know, I plan on bugging you for many, many years to come. Just in case you had other plans.
18. My world was pretty gloomy before I met you. But ever since that day, it's like the sky is a bit bluer and my lucky stars are finally on my side again. I love you!
19. Making you smile is my favorite thing in the world.
20. I just know that everything is going to be okay whenever you're near me. You have this aura around you that makes everything instantly better.
See also: 90 Romantic 'Thinking Of You' Messages For Your Loved One
Saying I Love You In Different Languages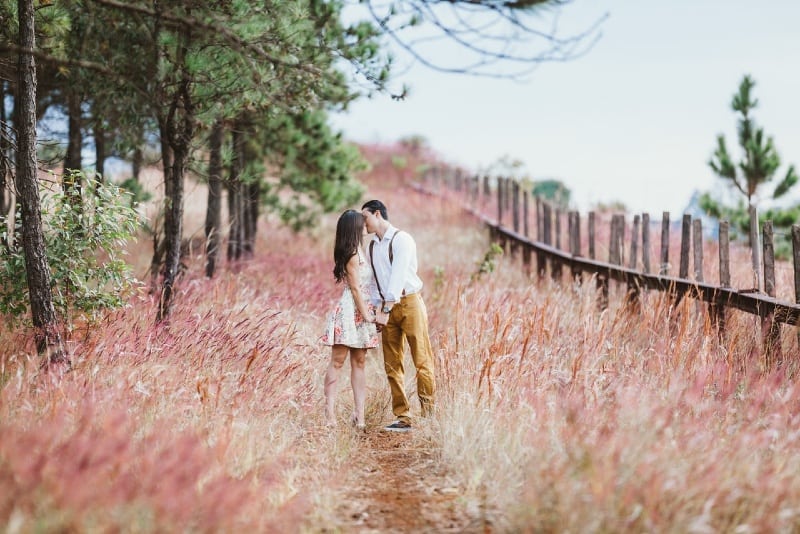 1. Ti Amo. (Italian)
2. Je t'aime. (French)
3. Te amo or Te quiero. (Spanish)
4. Ich liebe dich. (German)
5. S'agapó. (Greek)
6. Aishiteru or Aishite imasu. (Japanese)
7. Wǒ ài nǐ. (Chinese)
8. Main tumase pyaar karata hoon. (Hindi)
9. Āmi tōmāẏa bhālōbāsi. (Bengali)
10. Maiṁ tuhānū pi'āra karadā hāṁ. (Punjabi)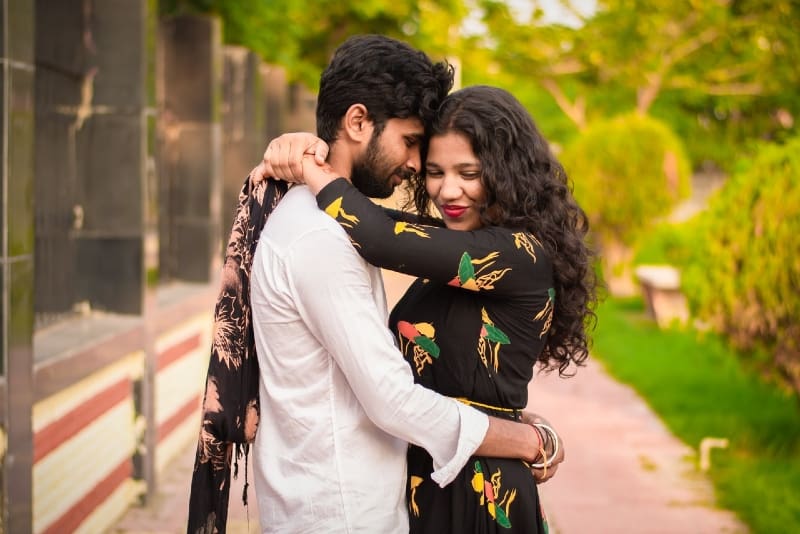 11. Salanghae. (Korean)
12. Tôi mến bạn. (Vietnamese)
13. P̄hm rạk khuṇ. (Thai)
14. Volim te. (Croatian)
15. Obicham te. (Bulgarian)
16. Jeg elsker dig. (Danish)
17. Doostet daram. (Persian)
18. Aloha wau iā 'oe. (Hawaiian)
19. Ég elska þig. (Icelandic)
20. Kei te aroha ahau ki a koe. (Maori)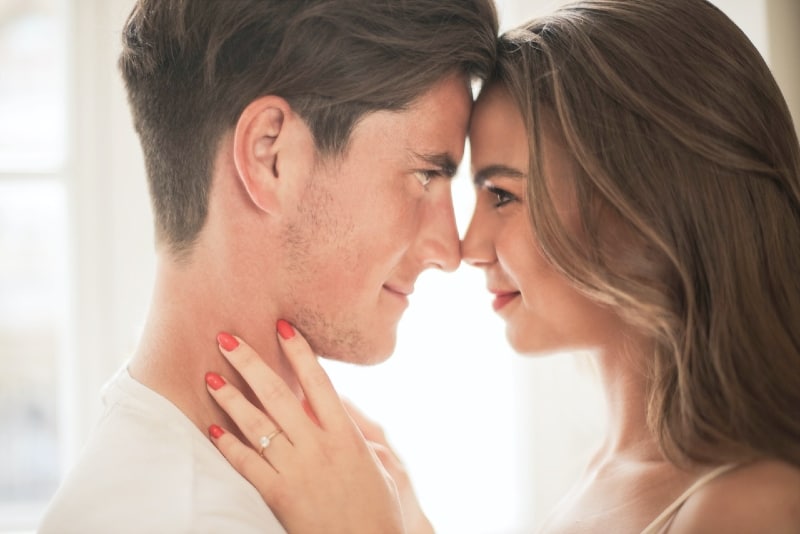 21. Aku cinta kamu. (Indonesian)
22. Te sakam. (Macedonian)
23. Jeg elsker deg. (Norwegian)
24. Kocham Cię. (Polish)
25. Ya tebe lyublyu. (Ukranian)
See also: 30-Day Self-Love Challenge: Become The Best Version Of Yourself
Romantic Couple Activities That Scream I Love You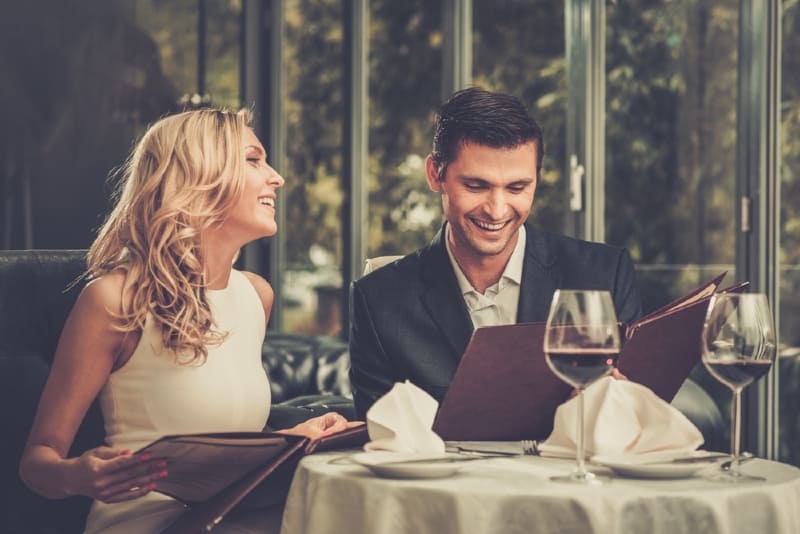 A romantic road trip with just the two of you. Nothing says I love you like quality time together away from the everyday world.
2. A hot air balloon ride. Have you tried it? I promise you it's something you need to experience at least once with your partner.
3. A romantic dinner for two, be that in the comfort of your home or in your favorite restaurant. Great food, an amazing atmosphere and an interrupted night are the perfect combo for a happy couple.
4. Stargazing. I don't think I need to go on…
5. Go to an outdoor cinema. It's a really special experience, especially in the arms of the one you love.
6. A picnic in a beautiful park. Pack a picnic basket and fill it with wine, snacks and a blanket. Talk, connect, eat, laugh away and forget about the rest. It's the perfect bonding experience.
7. Enjoy a tech-free day together. What better way to express your love than foregoing your devices for the day?
8. Read a romantic book and have a cute little book club between yourselves.
9. A couple's massage. Getting pampered is one thing but doing it with your partner is on another level. Treat yourselves to the love and care you both deserve.
10. Visit your partner's hometown. Doing this will allow you to connect on an even deeper level. You'll get a sense of what your partner was like before you and it'll make your bond stronger.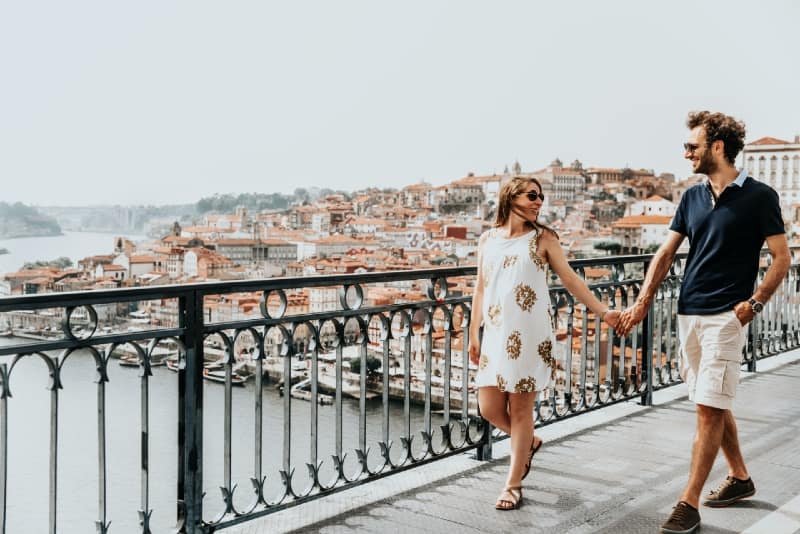 11. A movie marathon in bed. Enjoy each other's company in bed, under a blanket, watching your favorite movies. Honestly, this is my favorite couple thing to do.
12. Post the most adorable photo with your partner on social media. You can be as cheesy as you want with the caption. Your person, your right!
13. Take a gym class together. Couples who sweat together, stay together. You can interpret this in more ways than one.
14. Be hot and wild in every room of your house. What better way to pass the time?
15. Cook together! Food is my favorite thing and my man comes in a close second. (Don't worry, he's totally fine with it.)
16. Karaoke time! I love embarrassing myself with a mic. Take your partner with you and sing romantic duets that are as cheesy as you two are! It'll be the most fun you've had, promise!
17. See how long you can kiss!
18. While we're on the subject of kissing, have you tried underwater kissing? No? Okay, that's the next thing you need to try.
19. Sleep under the stars. At least try it. It's quite romantic if you give it a shot.
20. Wake up early and watch the sunrise together.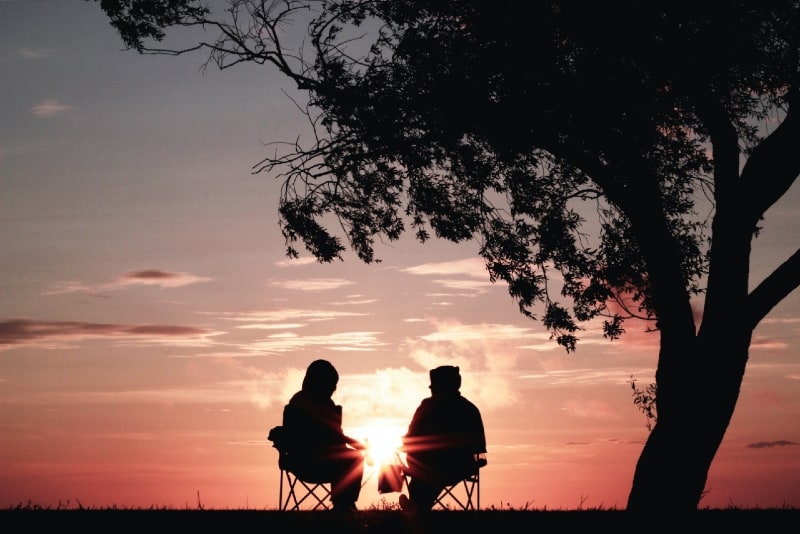 21. Buy each other inexpensive gifts. The point is to get them something meaningful that will truly represent who they are without spending much. Ready, set, GO!
22. Horseback riding. Oh and if possible, on the beach. Just precious.
23. Host a wine tasting night. Invite your two best friends (a couple as well) and drink away with the loves of your life.
24. Create a playlist that will be your ultimate mix for romantic nights in.
25. Make time for each other without looking at your schedule. It means the world knowing your partner will be there in an instant.
26. A nice, hot bubble bath for two.
27. Dance the night away in your bedroom. It's just the two of you, so give it your best shot. You'll fall, step over each other's feet and stumble and it'll be the cutest and funniest thing ever.
28. Do something you never thought you'd do. Be spontaneous and don't overthink it. Being adventurous is the key to a long-lasting relationship.
29. Go camping and be one with nature.
30. Get a dog! Dogs are just the best and it's going to be amazing realizing how much you both can love this cute little furry friend of yours.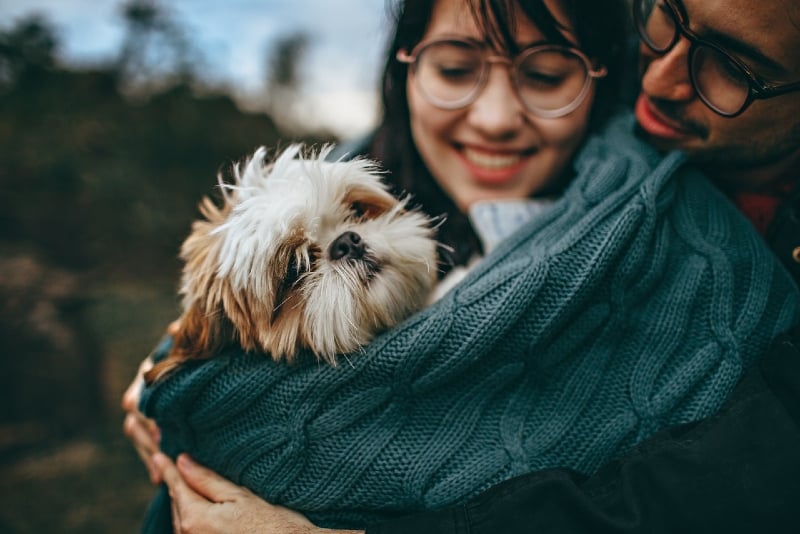 31. Babysit for a friend. Being responsible for another person's child will be a great way to see how your partner would be as a parent.
32. Stay up all night long and just talk.
33. Plan your future. Of all the different ways to say I love you, nothing beats planning a future around each other.
34. Tell each other your deepest, darkest secrets.
35. Start a new tradition as a couple. It might seem silly in the beginning but it will really strengthen your relationship.
36. Go watch a movie at midnight. Late-night projections are always awesome.
37. Get tattoos! I love tattoos and I've been considering getting one with my man for a while now. If your bond is as strong as you believe it is, this should be really fun.
38. Kiss while there are fireworks around you. You'll feel like you're in a movie.
39. Have you joined the mile-high club yet? If not… What are you waiting for?
40. Wear ugly Christmas sweaters and take a bunch of photos! For some added fun, send the pics to your loved ones after you choose the silliest ones you can find. It can be your new holiday tradition!
41. Game night! See what you're made of. How competitive are you really?
42. Romantic breakfast in bed.
43. Here's a fun one! Why don't you recreate your very first date? How CUTE would that be?
44. Play truth or dare, and don't hold back. For me, the best truth or dare games are those between couples.
45. Do you know those bridges where couples add a love lock? Do it!
46. Rent a beach house and take a long, much-needed couples vacay.
47. Write a romantic love letter. Even if you're not a romantic at heart, you can make an exception this one time.
48. Go to Italy and take a gondola ride. I can tell you firsthand, it's really, really romantic and unforgettable.
49. Double date with your close friends.
50. Really commit to your relationship and grow old next to each other.
Some Of The Most Unforgettable I Love You Quotes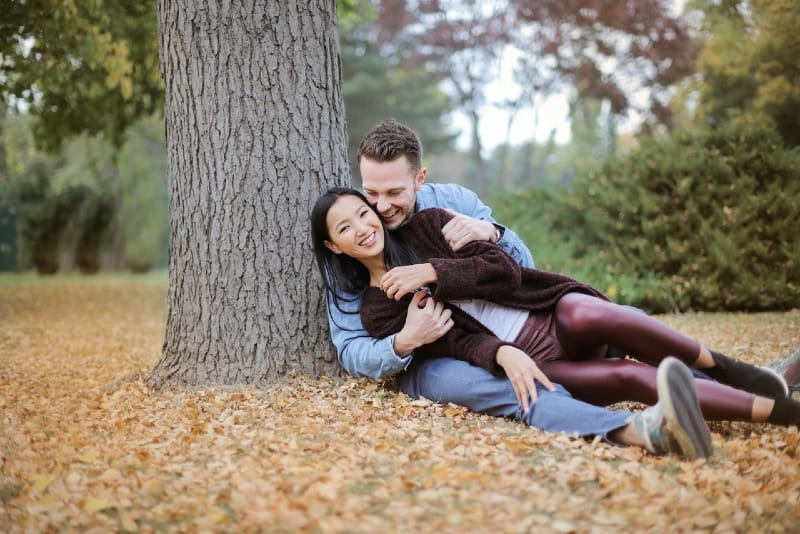 1. "Loved you yesterday, love you still, always have, always will."― Unknown
2. "When I say I love you more, I don't mean I love you more than you love me. I mean I love you more than the bad days ahead of us, I love you more than any fight we will ever have. I love you more than the distance between us, I love you more than any obstacle that could try and come between us. I love you the most." – Unknown
3. "Only once in your life, I truly believe, you find someone who can completely turn your world around." — Bob Marley
4. "Love can change a person the way a parent can change a baby – awkwardly, and often with a great deal of mess." — Daniel Handler
5. "I wish I had a thousand words for love, but all that comes to mind is the way you move against me while you sleep & there are no words for that." — Brian Andreas
6. "I love you not only for what you are, but for what I am when I am with you. I love you not only for what you have made of yourself, but for what you are making of me. I love you for the part of me that you bring out." – Elizabeth Barrett Browning
7. "I need you like a heart needs a beat." – Ryan Tedder
8. "What she had realized was that love was that moment when your heart was about to burst." ― Stieg Larsson
9. "To be fully seen by somebody, then, and be loved anyhow – this is a human offering that can border on miraculous." ― Elizabeth Gilbert
10. "I fell in love with her courage, her sincerity, and her flaming self respect. And it's these things I'd believe in, even if the whole world indulged in wild suspicions that she wasn't all she should be. I love her and it is the beginning of everything." – F. Scott Fitzgerald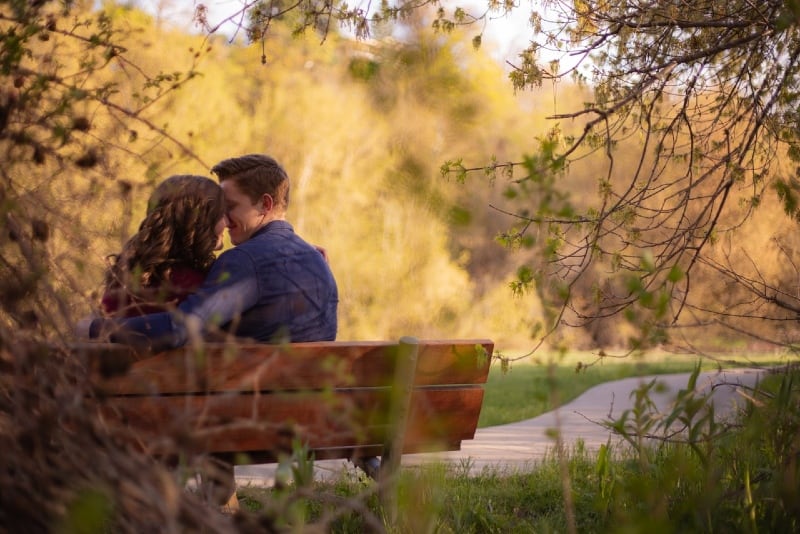 11. "Thinking of you keeps me awake. Dreaming of you keeps me asleep. Being with you keeps me alive." – Unknown
12. "If you live to be a hundred, I want to live to be a hundred minus one day so I never have to live without you." – A. A. Milne
13. "In all the world, there is no heart for me like yours. In all the world, there is no love for you like mine." — Maya Angelou
14. "I want to be in a relationship where telling me you love me is just a ceremonious validation of what you already show me." ― Steve Maraboli
15. "I love you without knowing how, or when, or from where. I love you straightforwardly, without complexities or pride; So I love you because I know no other way…" — Pablo Neruda
16. "True love isn't found, it's built." — Unknown
17. "I may not get to see you as often as I like. I may not get to hold you in my arms all through the night. But deep in my heart I truly know, you're the one that I love, and can't let you go." — Unknown
18. "It is a curious thought, but it is only when you see people looking ridiculous that you realize just how much you love them." ― Agatha Christie
19. "The best love is the kind that awakens the soul and makes us reach for more, that plants the fire in our hearts and brings peace to our minds. And that's what you've given me. That's what I'd hope to give you forever." — Nicholas Sparks
20. "A purpose of human life, no matter who is controlling it, is to love whoever is around to be loved." — Kurt Vonnegut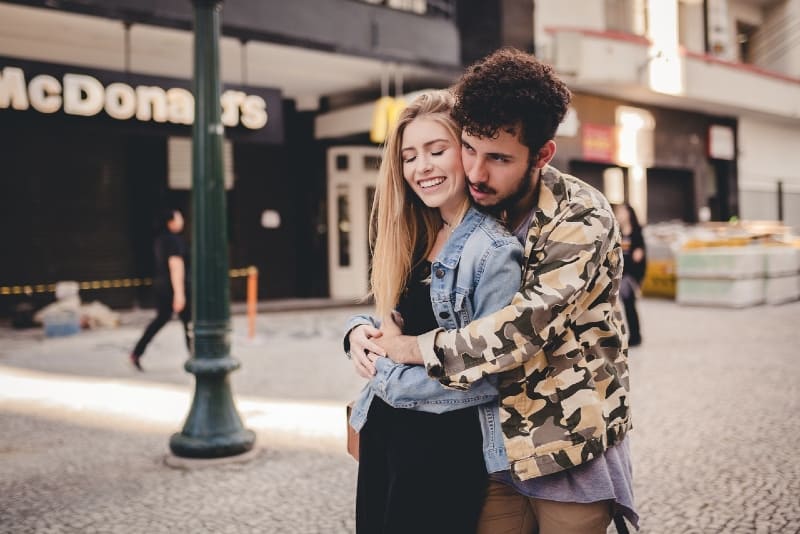 21. "I have met in the streets a very poor young man who was in love. His hat was old, his coat worn, the water passed through his shoes and the stars through his soul." ― Victor Hugo
22. "I love you like a fat kid loves cake." — Scott Adams
RELATED: 160+ Heartwarming Good Morning Paragraphs For Him To Wake Up To
23. "Love is not an affectionate feeling, but a steady wish for the loved person's ultimate good as far as it can be obtained." ― C.S. Lewis
24. "You're the first one I think of when I wake up and the last one I think of before I go to sleep." — Unknown
25. "She wasn't exactly sure when it happened. Or even when it started. All she knew for sure was that right here and now, she was falling hard and she could only pray that he was feeling the same way." — Nicholas Sparks
26. "I've never fallen in love right off the bat. I get scared to say I love you too soon because it means so much. It means you're not seeing an end to things." — Leighton Meester
27. "Life will break you. Nobody can protect you from that, and living alone won't either, for solitude will also break you with its yearning. You have to love it. You have to feel. It is the reason you are here on earth. You are here to risk your heart." — Louise Erdrich
28. "I don't want the heavens or the shooting stars. I don't want gemstones or gold. I have those things already. I want… a steady hand. A kind soul. I want to fall asleep, and wake, knowing my heart is safe. I want to love, and be loved." ― Shana Abe
29. "The hours I spend with you I look upon as sort of a perfumed garden, a dim twilight, and a fountain singing to it… you and you alone make me feel that I am alive… Other men it is said to have seen angels, but I have seen thee and thou art enough." — George Moore
30. "Ask me to define my love for you and I'll say it's captured in every beautiful memory of our past, detailed out in vivid visions of our dreams and future plans, but most of all it's right now, in the moment where everything I've ever wanted in my life is standing right in front of me." — Leo Christopher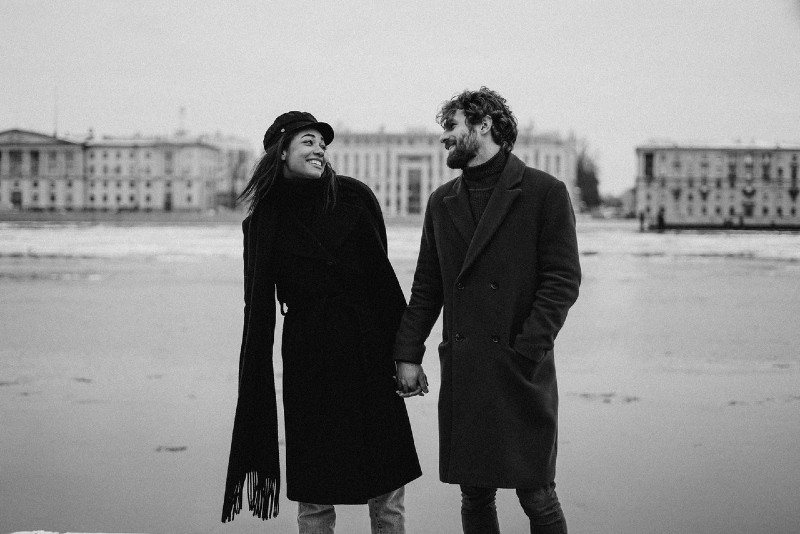 31. "When you are missing someone, time seems to move slower, and when I'm falling in love with someone, time seems to be moving faster." —​ Taylor Swift
32. "Babe, you make me feel beautiful, loved, protected, and taken care of. You make me a better person, and I don't ever want to live my life without you by my side. Thank you for being mine.." — Unknown
33. "In case you ever foolishly forget: I am never not thinking of you." — Virginia Woolf
34. "When you realize you want to spend the rest of your life with someone, you want the rest of your life to start as soon as possible." — Nora Ephron
35. "We're all a little weird and life's a little weird, and when we find someone whose weirdness is compatible with ours, we join up with them and fall in mutual weirdness and call it love." — Dr. Seuss
See also: Accept People For Who They Are Instead Of Trying To Change Them
To Sum Up…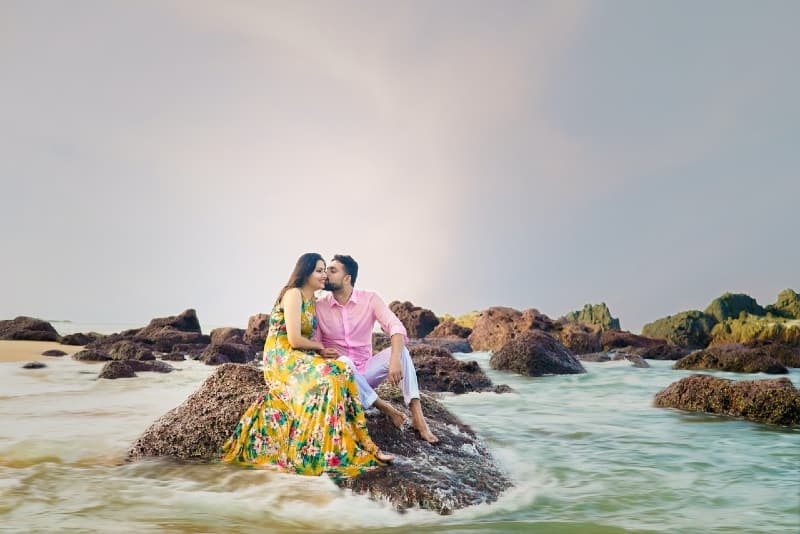 Now that you've carefully read through all of these magnificently different ways to. say I love you, which one is it going to be?
Are you going to go for a cute but funny saying that'll have your special person LOL while crying happy tears? Or is it going to be an inspiring quote that says it all?
We've got you covered in all departments, all you have to do is pick one and make your partner's day. Oh and another thing. Never wait for Valentine's Day to do something special.
In my experience, choosing a perfectly random day, without an obvious reason, is the best way to knock their socks off.