I have to be honest; I knew I would miss you, I just never thought I'd miss you this much.
And even though it's not always easy not having my best friend close by as often as I used to, I feel fortunate to have somebody I can miss this much.
At first, I was afraid that the distance was going to ruin our friendship. I am glad it just made it stronger.
Now I see that distance was just a test to see if our friendship was true. I am just glad we both passed that test with flying colors.
Even though we are physically apart, I know that we always carry some parts of each other with us wherever we may go. We carry all the memories. We carry all the nights we spent crying on each other's shoulders for reasons we mostly don't remember anymore. We carry the crazy, sleepless nights we loved wasting together.
Sometimes we even go weeks without talking and even though I miss our three-hour long conversations, I never worry that something is not right.
I know that's just down to our tight schedules, time difference or daily routines that don't leave us with much time for anything else.
There are some things I must say I love about this long-distance friendship we have going on:
I love the fact that you always seem to know when the right time to call is. It's like you feel that I need you and seeing a call from you instantly makes it better.
I know I can unwind to you, that you are the only one who can understand. You know that I am there for you too, always.
I love that we formed our little universe before you left. I love that there are things that only mean something to the two of us. Stupid little things, like you tagging me in memes that none of my other friends would ever tag me in. We have our inside jokes even when we are miles apart.
I love the vacations we spend together, even though they are rare. I guess we both appreciate them more now.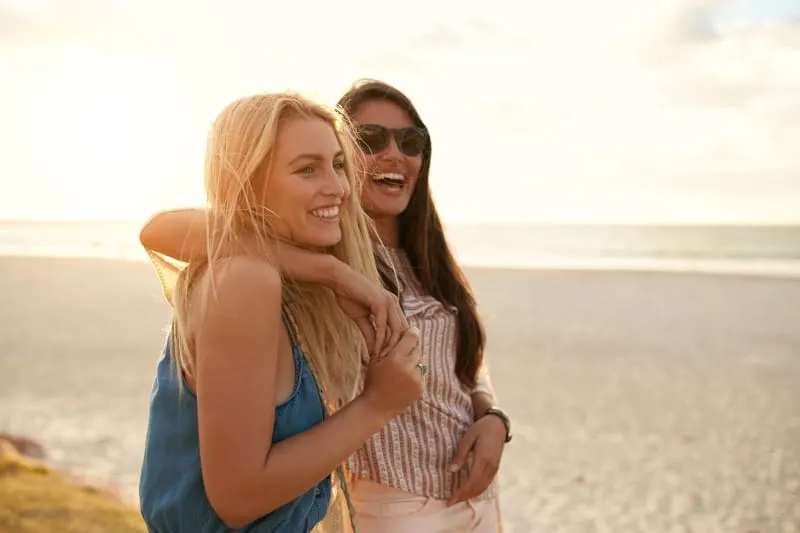 We make the best of the limited time we have together. Now we make every second count.
I love that you are still 'my person' and after all the time of not speaking or not seeing each other, it feels like we were never apart. We just pick up where we left off.
I love that you can hear in my voice the things I don't find so easy to say.
I love that you are the only one who can read between the lines and know what I really mean when I say something, even when I am unsure myself.
I love it that we can be painfully honest with each other. The truth is never easy to hear but it's important to have a friend who doesn't do the easy thing but instead does the right thing.
I love the full moon. We have so many memories related to nights with a full moon.
Every time I see it, I remember those nights and I laugh with my whole heart. I know you are somewhere on your side of the world looking at the same moon and reminiscing just like me.
I love that we both learned that friendship isn't how much we see each other or how much we talk, but it's about the fact that we are there for each other no matter what.
It's not about all the time spent with that person and in the same place. It's about the right person and finding time for them.
I love that we are there for each other. That we are there to listen and support when one of us is at her worst.
There's no envy when one of us has it good and it's something truly priceless when a friend shares in your happiness.
I love that you are going to call me when you read this and tell me I am full of it. You'll tell me I am a bitch for making you cry. I know that's just your way of saying 'I love you'.
But, I don't care; I had to write it. You deserve to know how lucky I feel for having you in my life.
I love that I belong to the lucky ones, to those who found a friend for life, who they can count on, no matter what. No matter the miles between us, you are always here in my heart, right next to me.