Welcome to the most wonderful list of falling in love quotes you'll ever need.
True love is daunting, consuming, scary, but also filled with excitement and adoration.
Giving your heart to someone for the first time leaves you vulnerable yet at the same time, so serene.
Nothing in this world is quite as contradicting as love. It is the pathway to heartbreak, but it can also be the most gratified notion in your life upon finding your soulmate.
With that in mind, here are inspirational quotes on falling in love that perfectly depict its warmth, charm, and everything in between.
Share it with the one you love most. Because, without love, what do you really have?
The Best Falling In Love Quotes For Him And Her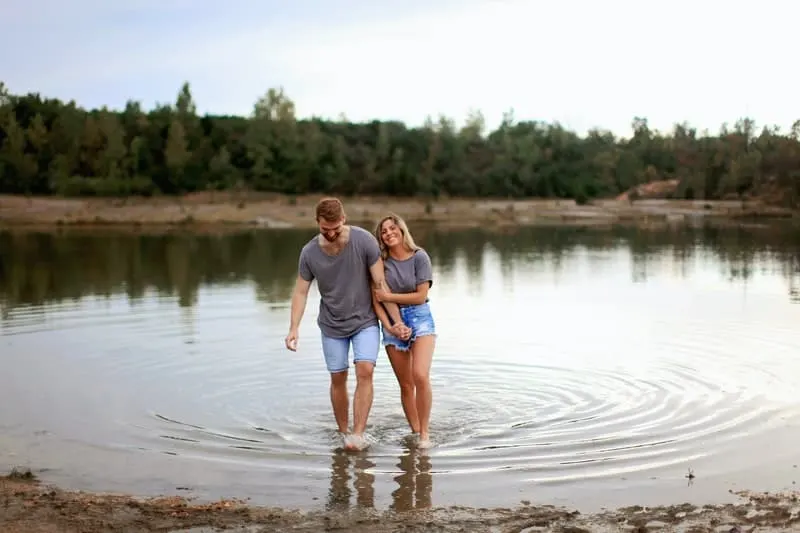 • "Love does not appear with any warning signs. You fall into it as if pushed from a high diving board. No time to think about what's happening. It's inevitable. An event you can't control. A crazy, heart-stopping, roller-coaster ride that just has to take its course."—Jackie Collins
• "The first best is falling in love. The second best is being in love. Least good is falling out of love. But any of it is better than never having been in love."—Maya Angelou
• "She wasn't exactly sure when it happened. Or even when it started. All she knew for sure was that right here and now, she was falling hard and she could only pray that he was feeling the same way."―Nicholas Sparks
• "Sometimes you break your heart in the right way if you know what I mean."―Gregory David Roberts
• "It is better to lock up your heart with a merciless padlock than to fall in love with someone who doesn't know what they mean to you."―Michael Bassey Johnson
• "I love you, in a really really big, pretend to like your taste in music, let you eat the last piece of cheesecake, hold a radio over my head outside your window, an unfortunate way that makes me hate you, love you. So pick me, choose me, love me."—Meredith Grey, Grey's Anatomy
• "In life, you have to take the pace that love goes. You don't force it. You just don't force love, you don't force falling in love, you don't force being in love – you just become. I don't know how to say that in English, but you just feel it."—Juan Pablo Galavis
• "I was falling. Falling through time and space and stars and sky and everything in between. I fell for days and weeks and what felt like a lifetime across lifetimes. I fell until I forgot I was falling."―Jess Rothenberg
• "You know you're in love when you can't fall asleep because reality is finally better than your dreams."—Dr. Suess
• "Maybe it's just hiding somewhere. Or it's gone on a trip to come home. But falling in love is always a pretty crazy thing. It might appear out of the blue and just grab you. Who knows – maybe even tomorrow."―Haruki Murakami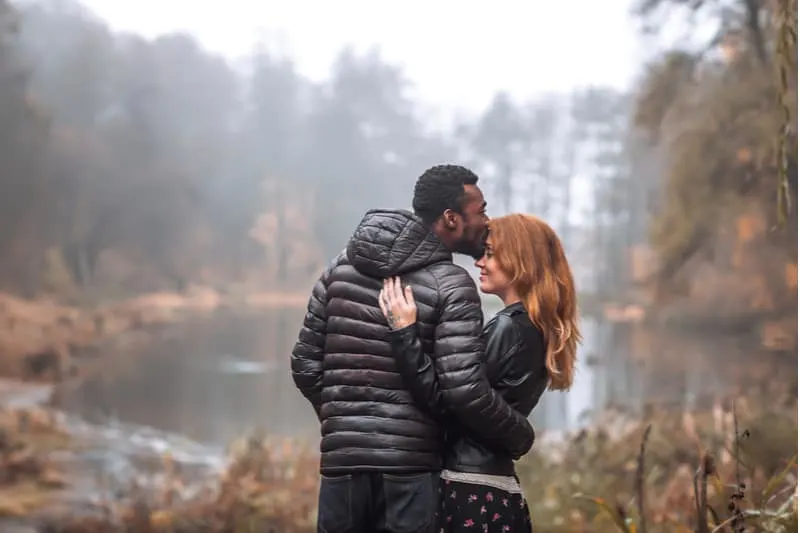 • "She took my breath away. That had never happened to me in my life, where I saw somebody and [experienced] all of those things you hear about in songs and read about in poetry. My knees were weak. It was amazing. And it was very hard for me to get her out of my mind after that."—Portia de Rossi
• "I like shiny things, but I'd marry you with paper rings. Uh-huh that's right. Darling you're the one I want, and I hate accidents except when we went from friends to this."—Taylor Swift
• "I don't fancy colors of the face, I'm always attracted to the colors of the brain."―Michael Bassey Johnson
• "He doesn't try to dim my light. He puts me in the light, even if I don't want to be. He pushes me to further points I never thought about. It always was something that I could see in some relationships – my light would be dimmer. Now I feel like I can shine really bright and still do everything that I want to do."—Serena Williams
• "Don't you see what's happened? You wanted to be in love again. To feel that feeling where a man you hardly know gazes into your eyes and seems to be the only human being who ever understood the real you."―Nancy Horan
• "You will always fall in love, and it will always be like having your throat cut, just that fast."—Catherynne M. Valente
• "For some reason, I believed that if you fell in love it was a guaranteed thing that your path would cross with his, and I never wondered how it would feel to fall in love with a man whose future just couldn't include you."―Laura Pritchett
• "In my opinion, the best thing you can do is find someone who loves you for exactly what you are. Good mood, bad mood, ugly, pretty, handsome, what have you."—Juno
• "It's as if I've stepped off the edge of a cliff, and even though my heart's in my mouth and my stomach is in knots, I'm the most excited I've ever been in my life. I'm totally enthralled by him. I want him, every part of him, and I desperately want him to feel the same way about me."―Serena Grey
See also: When Love Becomes An Addiction: 10 Signs Of Limerence
Romantic And Unexpected Falling In Love Quotes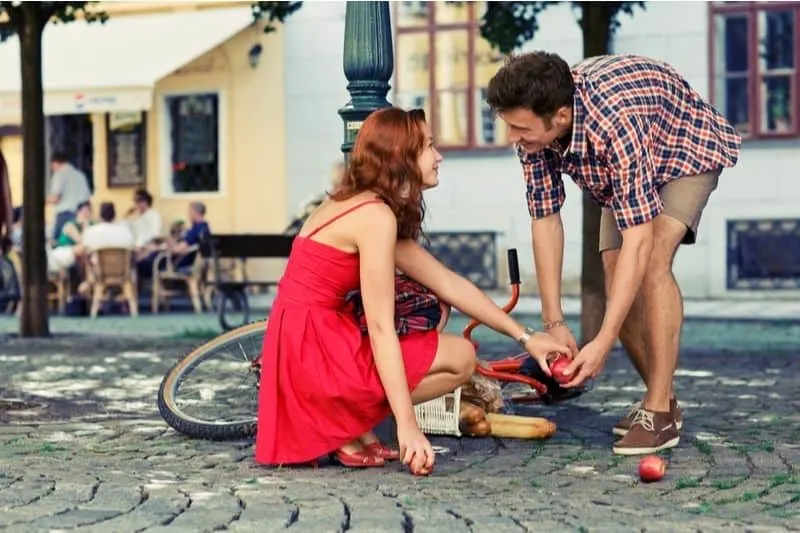 • "Falling in love in a Christian way is to say, 'I am excited about your future and I want to be part of getting you there. I'm signing up for the journey with you. Would you sign up for the journey to my true self with me? It's going to be hard but I want to get there.'"―Timothy Kelle
• "I started talking with him, and he was just the most genuinely precious, sweet person. And the second audition came around, and the chemistry was instant. From the time he walked in that door and we saw each other again, we [both] lit up, and we were excited to get work and learn together."―Miley Cyrus
• "Love does not appear with any warning signs. You fall into it as if pushed from a high diving board. No time to think about what's happening. It's inevitable. An event you can't control. A crazy, heart-stopping, roller-coaster ride that just has to take its course."—Jackie Collins
• "Is this how it goes? You fall in love, and nothing seems truly scary anymore, and life is one big possibility?"―Jenny Han
• "You know, it's funny what a young man recollects. 'Cause I don't remember being born. I, I don't recall what I got for my first Christmas and I don't know when I went on my first outdoor picnic. But, I do remember the first time I heard the sweetest voice in the whole wide world."―Forrest Gump
• "Falling for him would be like cliff diving. It would be either the most exhilarating thing that ever happened to me or the stupidest mistake I'd ever make."—Hussein Nishah
• "She was not filled up with the sight of him, the way she had seen her sisters fill up, like silk balloons, like wineskins. Instead, he seemed to land heavily within her, like a black stone falling."―Catherynne M. Valente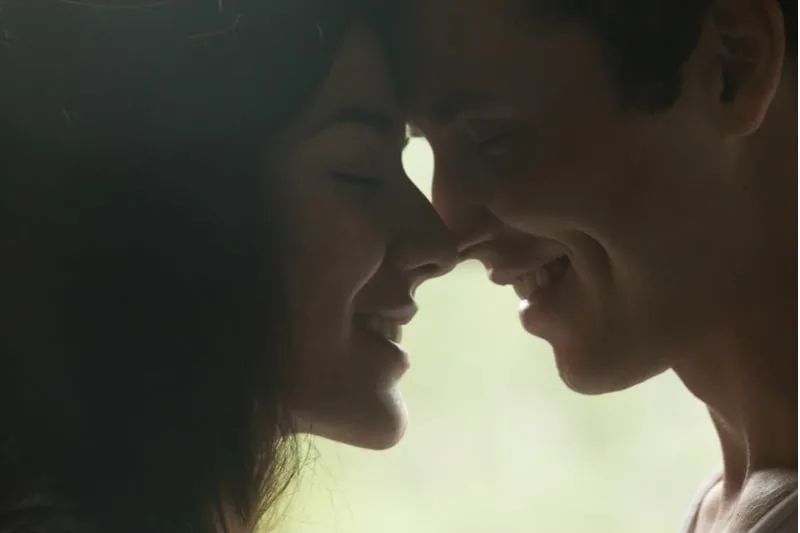 • "On our first date, I treated her to the finest ice cream Baskin-Robbins had to offer, our dinner table doubling as the curb. I kissed her, and it tasted like chocolate."—Barack Obama
• "Love is passion, obsession, someone you can't live without. If you don't start with that, what are you going to end up with?"—Meet Joe Black
• "Love is simple. You fall and that's it. You'll work the other stuff out. You just gotta let yourself fall and have faith that someone will be there to catch you."―Chelsea M. Cameron
• "One morning, about four o'clock, I was driving my car just about as fast as I could. I thought, 'Why am I out on the highway this time of night?' I was miserable, and it all came to me: 'I'm falling in love with somebody I have no right to fall in love with. I can't fall in love with this man, but it's just like a ring of fire.'"—June Carter Cash
• "Maybe love at first sight isn't what we think it is. Maybe it's recognizing a soul we loved in a past life and falling in love with them again."―Kamand Kojouri
• "Gravitation is not responsible for people falling in love."―Albert Einstein
• "I fell in love the way you fall asleep: slowly, and then all at once."―John Green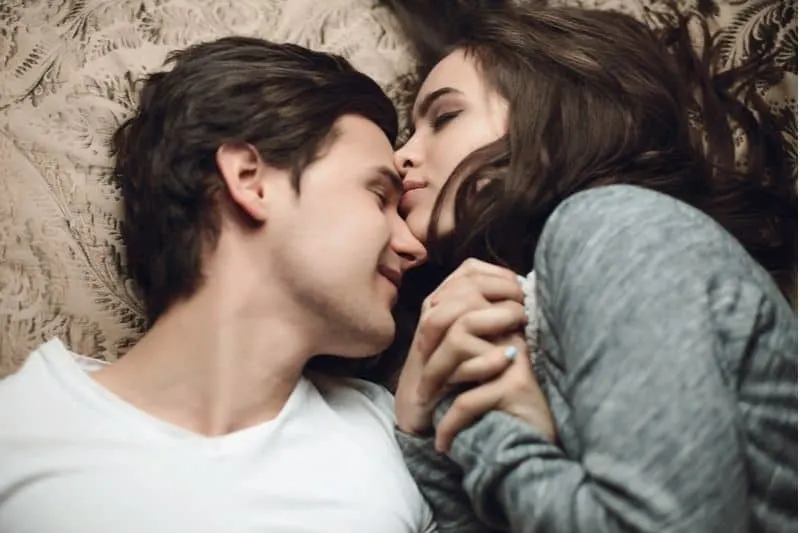 • "I saw my husband in a photograph before I saw him. I was not a hopeless romantic. I never thought about getting married, it never occurred to me that I would grow old with someone. I just thought I would be living my single girl life in the city and sort of moving. When I saw him, the photograph of him, I saw my entire future with him flash before – as I saw it."―Kelly Ripa
• "I was falling. Falling through time and space and stars and sky and everything in between. I feel for days and weeks and what felt like a lifetime across lifetimes. I fell until I forgot I was falling."—Jess Rothenberg
• "I have flown and fallen, and I have swum deep and drowned, but there should be more to love than 'I survived it.'"―Lisa Mantchev
• "I'm falling in love. I am in love. and it's not with Xander, though I do love him. I'm sure of that, as sure as I am of the fact what I feel for Ky is something different."―Ally Condie
• "Completely love at first sight. He told me he went home and wrote my number on so many other things in case he lost it."―Victoria Beckham
• "I think I should get love inked on my skin. Maybe that's the only way I am destined to keep it."―Anjum Choudhary
• "I don't know how to say this, or even if it's true. But I love the way you make me feel, and I think I'm falling for you."―Nicole Kinder
See also: 120 Romantic Reasons Why I Love My Wife So Much
Warm And Cute Falling In Love Quotes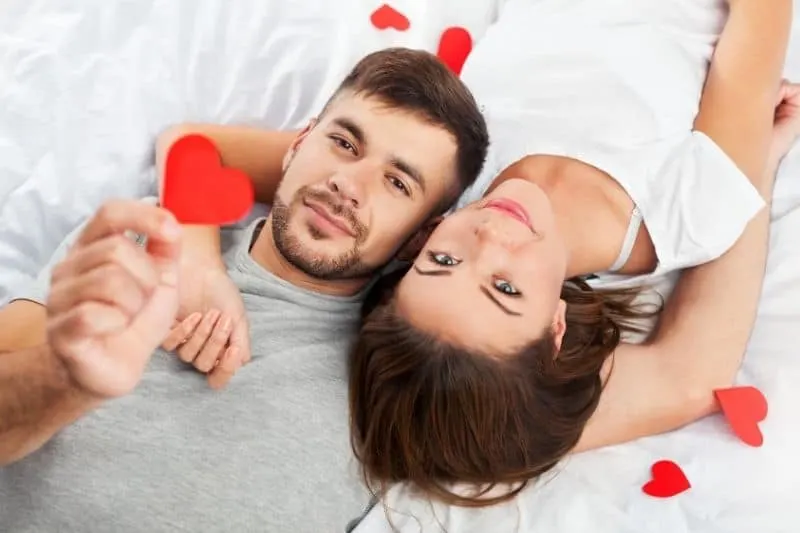 • "I hope you don't mind, that I put down in words, how wonderful life is while you're in the world."―Elton John
• "Love is a feeling, a feeling of happiness. Love is powerful, too powerful to play with. This feeling is strange and hard to describe, but when you fall in love, you will know it inside."—Unknown
• "Then she sighed. Just the faintest, softest release of breath. The sound swept through his chest like a hurricane, with the force to topple trees."―Tessa Dare
• "It is not time or opportunity that is to determine intimacy; it is disposition alone. Seven years would be insufficient to make some people acquainted with each other, and seven days are more than enough for others."—Jane Austen
• "You can't blame gravity for falling in love."―Albert Einstein
• "A successful marriage requires falling in love many times, always with the same person."—Mignon McLaughlin
• "When you fall in love, the natural thing to do is give yourself to it. That's what I think. It's just a form of sincerity."—Unknown
• "All I'm saying is that I don't want to sort of fall in love with fifty different people. I'd rather find one person and fall completely, deeply in over my head."―Anna White
• "This is the golden age of something good and right and real. And I never saw you coming. And I'll never be the same."―Taylor Swift
• "A priceless moment is when the person that you have fallen in love with, looks you right in the eyes to tell you that they have fallen in love with you."—Unknown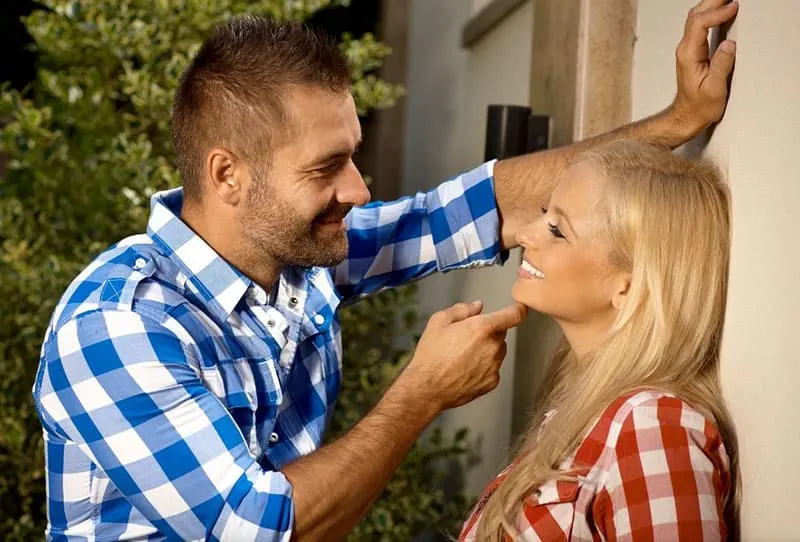 • "Have you ever watched a leaf leave a tree? It falls upward first, and then it drifts toward the ground, just as I find myself drifting towards you."―Beth Kephart
• "There is that awful moment when you realize that you're falling in love. That should be the most joyful moment, and actually it's not. It's always a moment that's full of fear because you know, as night follows day, the joy is going to rapidly be followed by some pain or other. All the angst of a relationship."―Helen Mirren
• I've lived long enough to know that falling leads to breaking and breaking can lead to death but falling can be the best feeling."―Ivy R. Cabading
• "Falling in love, romance, matters of the heart – when you fall in love, on some biochemical level you know there is a chance it won't work out. It's ingrained in us that if you take such an enormous risk on someone with your heart that it might not pay off. I gamble all my chips and I might actually lose everything."―Rachael Taylor
• "The bottom line is that we never fall for the person we're supposed to."―Jodi Picoult
• "Falling in love consists merely in uncorking the imagination and bottling the common sense."―Helen Rowland
• "Falling in love is easy. Falling in love with the same person repeatedly is extraordinary."―Crystal Woods
• "I fall into him like one would fall into a dream, ready to submit to your subconscious's innermost desires and your deepest fears."—Stephanie Binding
• "The best love story is when you fall in love with the most unexpected person at the most unexpected time."—Unknown
See also: 90 Romantic Words And Messages For Your Loved One To Melt Their Heart
The Most Beautiful Love Poems
If you liked the falling in love quotes from above, wait until you get a glimpse of these utterly romantic love poems. Absolutely heart-melting.
If Only She Knew
By Kiara Wilson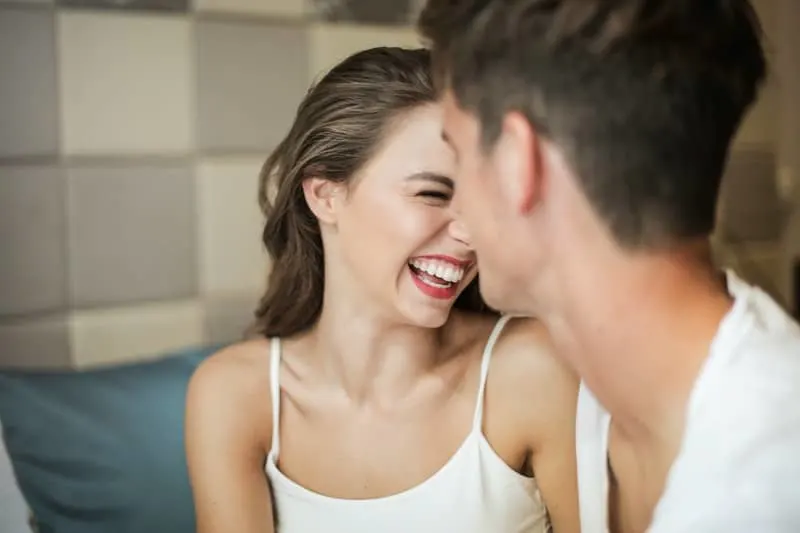 She has her own special way
Of turning around my terrible day.
She makes all the bad things go away
The second that she says hey.
And when I look into her eyes,
I see pure beauty with no disguise.
Just a glance at her makes my heartbeat rise.
I know for a fact that these feelings aren't lies.
If only she knew
How much my love for her grew,
Maybe, just maybe, we could start something new,
And then I'd never feel blue.
And if beauty were inches, she'd go on for miles.
I'd better catch her before I go out of style.
I'm going to let my heart be my dial
So I can tell her what I've been feeling for a while.
My Love
By Megan Hagen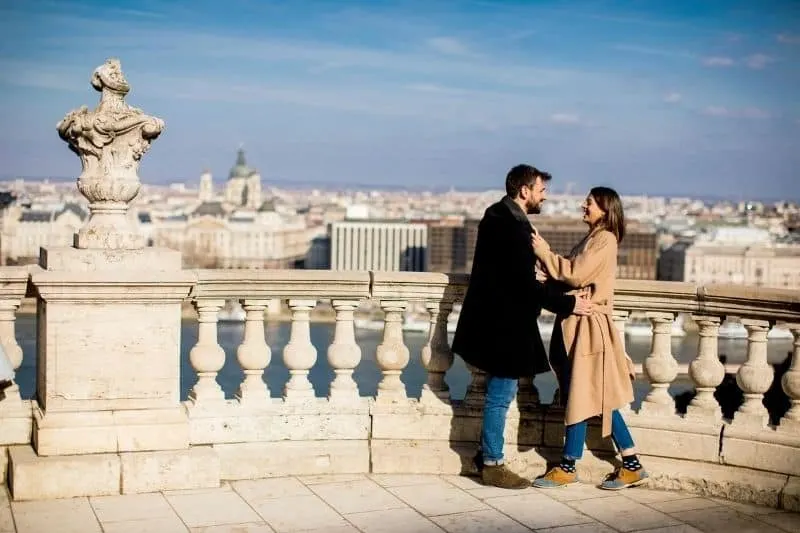 How do I describe
My love for you?
How can I explain
That this is true?
Love is a funny thing
We'll never understand,
But hear this truth ring:
I'm in love with you.
These butterflies,
Shy smiles,
Late nights.
Thoughts are constantly
About you.
I can't tell you
All the times
This heart beats faster,
Even when you're out of view.
Always in my thoughts,
Always in my dreams.
A life without you would
Tear me apart at the seams.
It's you who keeps me up all night
And gets me through the day.
It seems to me that there
Is only one thing left to say?
I've said it already,
But to make sure you know it's true,
I'll say how I feel:
I'm completely in love with you.
See also: 90 Romantic 'Thinking Of You' Messages For Your Loved One
Love's Coming
By Ella Wheeler Wilcox
She had looked for his coming as warriors come,
With the clash of arms and the bugle's call;
But he came instead with a stealthy tread,
Which she did not hear at all.
She had thought how his armor would blaze in the sun,
As he rode like a prince to claim his bride:
In the sweet dim light of the falling night
She found him at her side.
She had dreamed of how the gaze of his strange, bold eye
Would wake her heart to a sudden glow:
She found in his face the familiar grace
Of a friend, she used to know.
She had dreamed how his coming would stir her soul,
As the ocean is stirred by the wild storm's strife:
He brought her the balm of a heavenly calm,
And a peace which crowned her life.
From My Heart
By Mrs. Creeves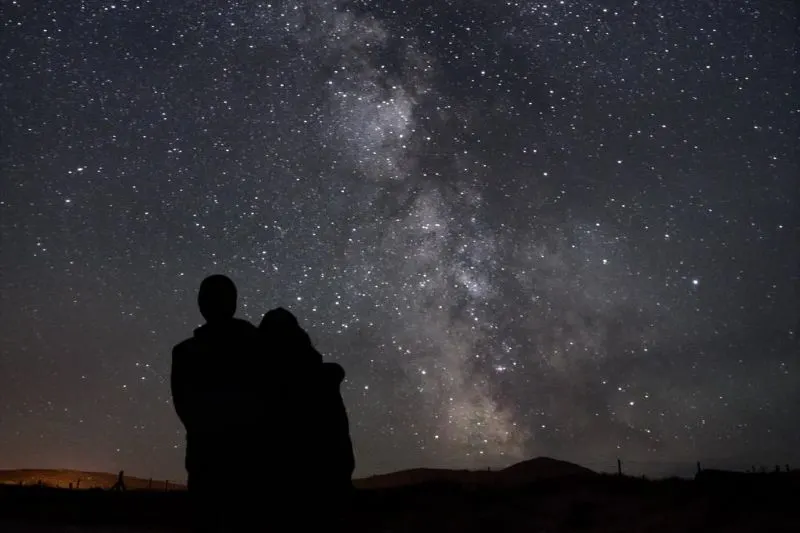 A million stars up in the sky.
One shines brighter – I can't deny.
A love so precious, a love so true,
a love that comes from me to you.
The angels sing when you are near.
Within your arms, I have nothing to fear.
You always know just what to say.
Just talking to you makes my day.
I love you, honey, with all of my heart.
Together forever and never to part.
Your Smile On My Mind
By Luke O. Meyers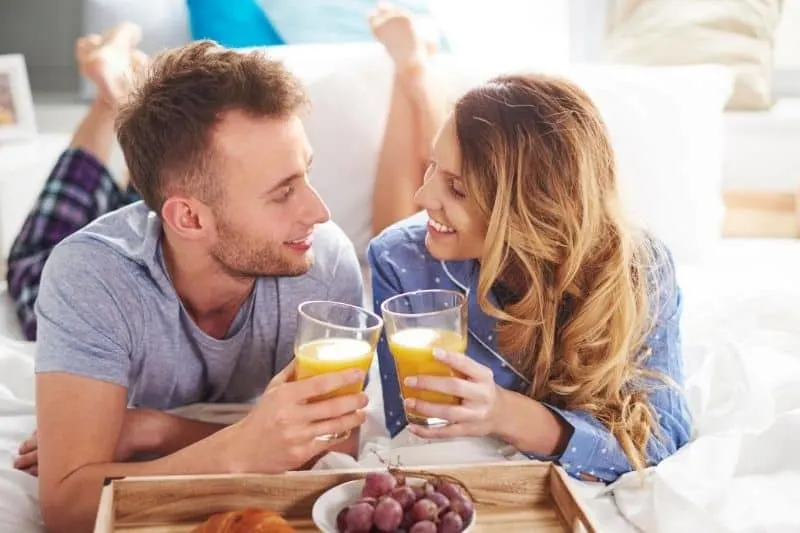 I wake up every day with your smile on my mind.
It's a beautiful sight to behold, so soft and so kind.
My dreams are filled with the thought of me and you.
I awake and smile, for my dreams have come true.
I have you to guide me through my troubles and fears.
I'll always be here for you through your struggles and tears.
I love you more than my words could ever show.
You mean everything to me; I just want you to know.
I'll be here for you no matter the dilemma.
You will always be first on my agenda.
How Do I Love Thee?
By Elizabeth Barrett Browning
How do I love thee? Let me count the ways.
I love thee to the depth and breadth and height
My soul can reach, when feeling out of sight
For the ends of being and ideal grace.
I love thee to the level of every day's
The quietest need, by sun and candlelight.
I love thee freely, as men strive for right;
I love thee purely, as they turn from Praise.
I love with a passion put to use
In my old griefs, and with my childhood's faith.
I love thee with a love I seemed to lose
With my lost saints, I love thee with the breath,
Smiles, tears, of all my life! and, if God choose,
I shall love thee better after death.
God's Gift To Me
By Kerry R. DeVore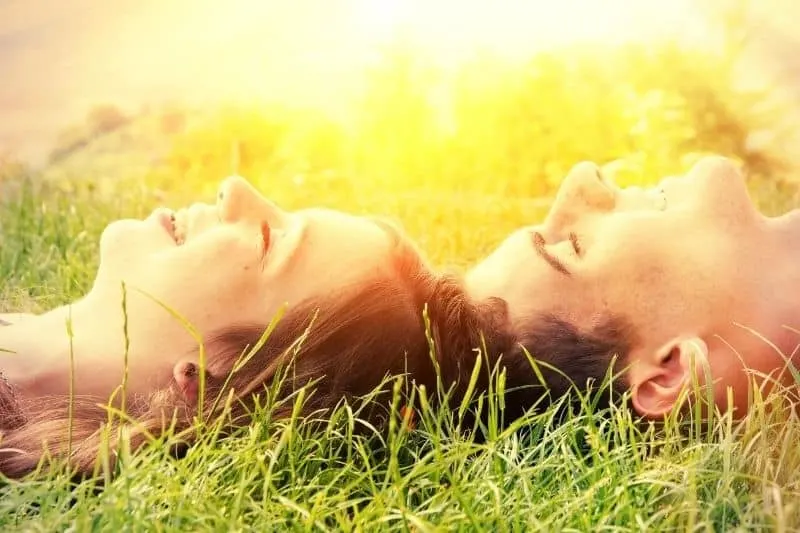 You are my sunshine.
You are my shining star.
Everything I'm not,
You are.
You make me laugh.
You make my heart smile.
Everything you do
Makes life worthwhile.
You give lovingly.
You always have cheered.
Everything you are
I hold dear.
You are so sweet.
You are so very kind.
Everything I cherish,
In you I find.
You are a blessing.
You are an angel I see.
Everything about you
Is God's gift to me.
I Love You
By Shannon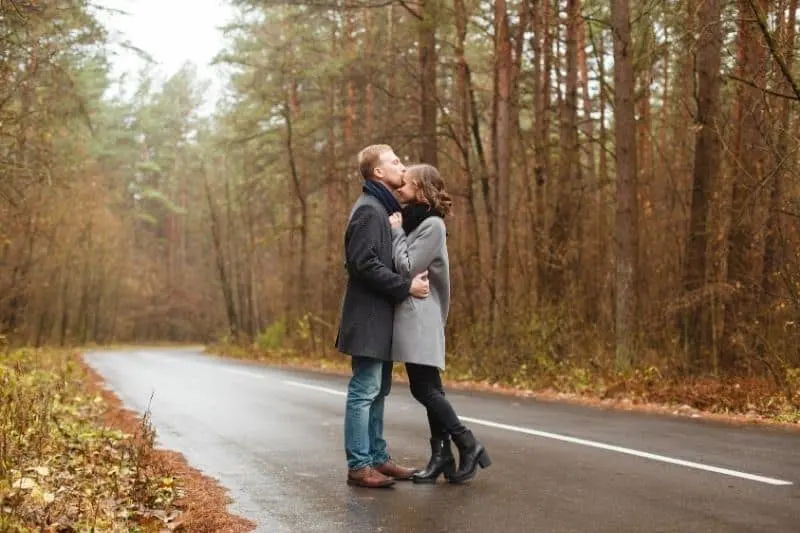 You look at me as if I'm the only girl around.
You make me feel important and never let me down.
You've shown me how to live,
How to smile, what to say.
You've shown me what it's worth
To love someone each and every day.
So this poem goes out to you
For everything you've done,
And I hope now you understand
That baby, you're the one!
I love you!
See also: Top 105 Romantic "Thinking Of You" Quotes For Him And Her
Final Words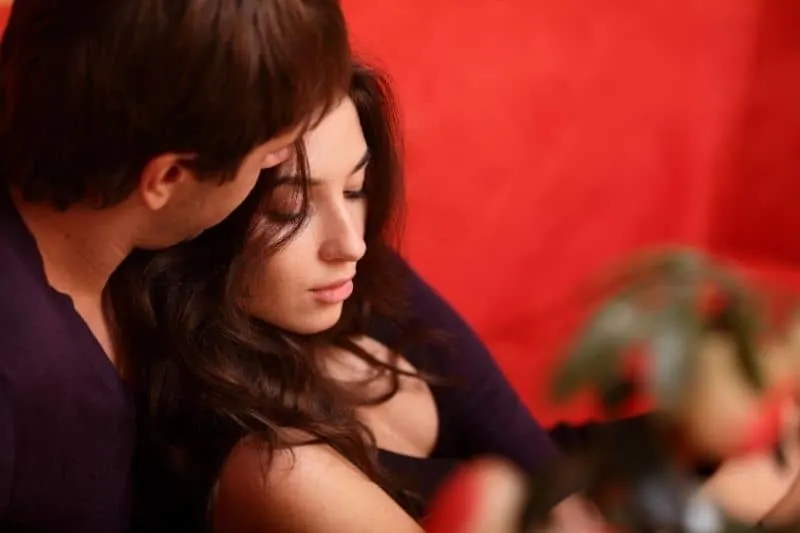 Falling in love quotes will help you see the beauty in your love story when you can't and remind you of why you should never give up, even when it gets hard.
Love has a way of making you go from zero to a hundred really quickly, which is why it's so important to be patient and never rush it.
Falling in love is a gift that keeps on giving and hopefully, these magnificent quotes and love poems have helped you see it.
Share these with your soulmate, and make their day, as life is too short not to shout it from the rooftops!