There are so many cute things in the world but couple activities are the cutest one of all!
It's when you look your partner in the eye during a session of uncontrollable laughing and realize that they are both your best friend and partner in crime.
If your current activities revolve around binge-watching Netflix, then it's high time you change that and add some new and exciting fun activities to your everyday life!
If you need more convincing, here are some benefits of spending quality bonding time with your partner:
You will either laugh or burst out laughing
You will create a stronger bond with your partner
You will boost your creativity and imagination
You will be healthier and happier
If the above benefits are not good enough for you, I strongly advise that you read them again.
Joking aside, you probably already know all that but somehow you've fallen into a dating rut and at some point, you stopped doing all those fun things you used to do before.
And now it's time to change that!
From indoor to outdoor settings, here is an extensive list of activities to do as a couple that will strengthen your bond and bring you plenty of fun!
Fun Couple Activities At Home
Engage in long cuddling sessions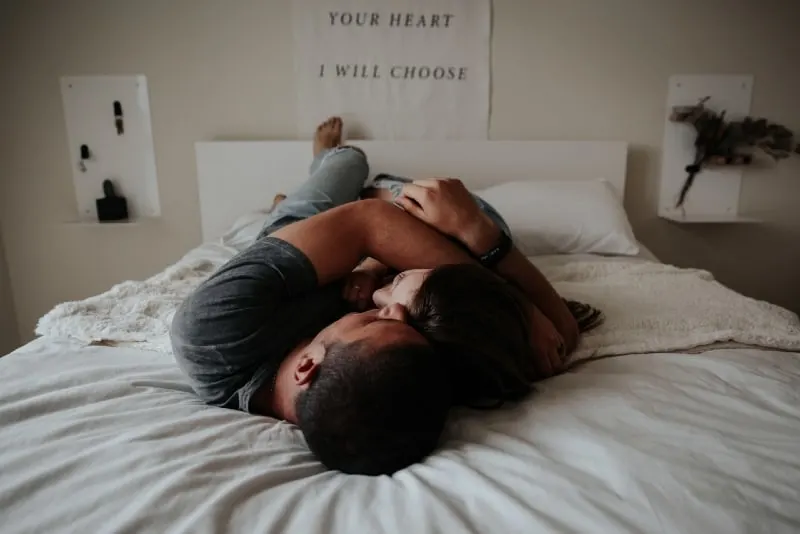 You, your partner, the warmth of your skin and plenty of hugs and kisses. There's nothing cuter and more exciting than long cuddle sessions with your loved one!
And if you add some relaxing music to the equation, there you have it: A perfect recipe for the ultimate bonding experience with your partner.
Prepare a meal together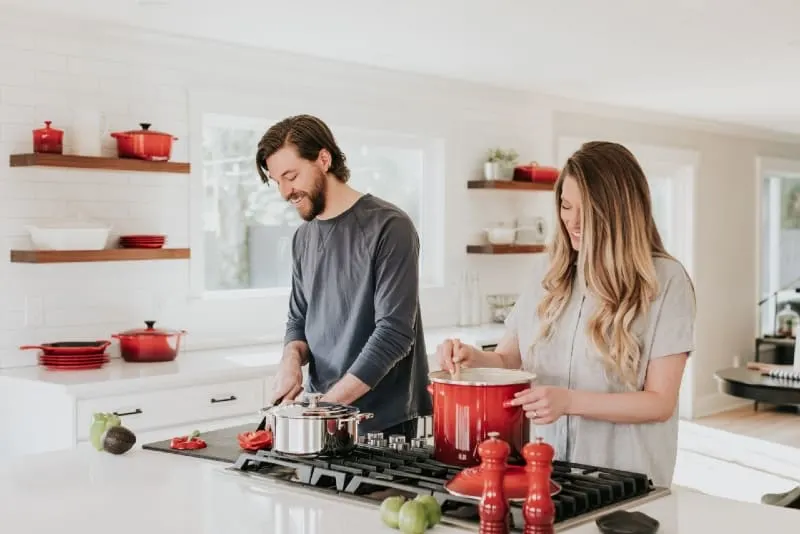 It can be your favorite meal or something new you haven't tried before (or you can do both). Preparing meals with your partner can be SO MUCH fun, so make sure not to miss it!
Enjoy a board game night or card game night together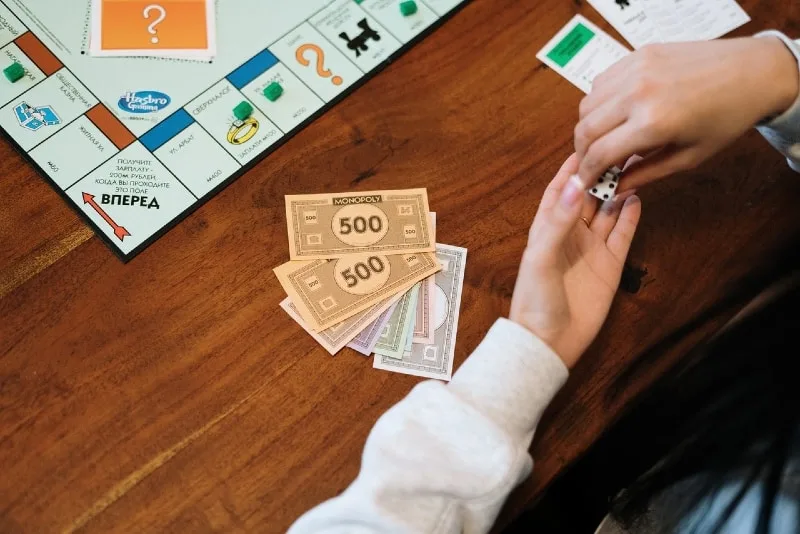 Monopoly, chess, Scrabble, Don't Get Mad and different card games will surely bring plenty of excitement, fun and perhaps some tears.
Trust me, there isn't a better way to evolve as a couple than with playing board games or card games.
Indulge in DIY projects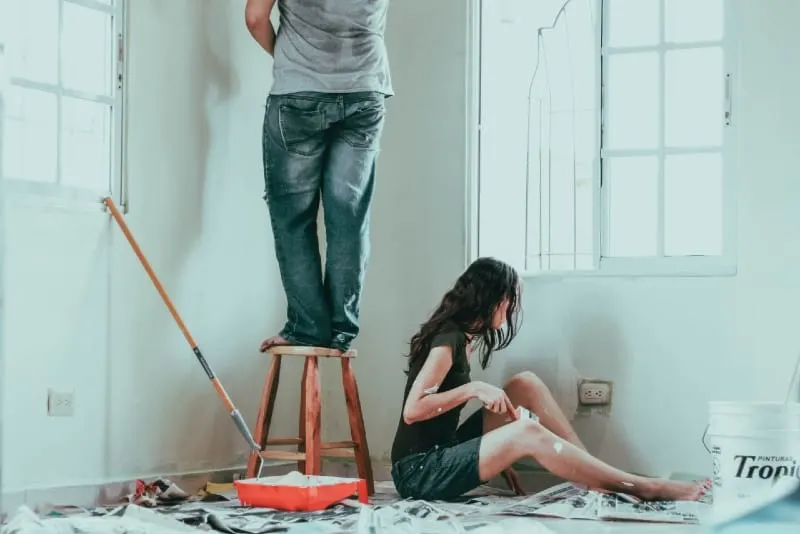 If you ask me, this is definitely one of the best indoor couple activities (especially if you're curious and creative by nature).
From putting the table together to painting your home, there are tons of awesome DIY projects you can try with your partner.
Chill to your favorite music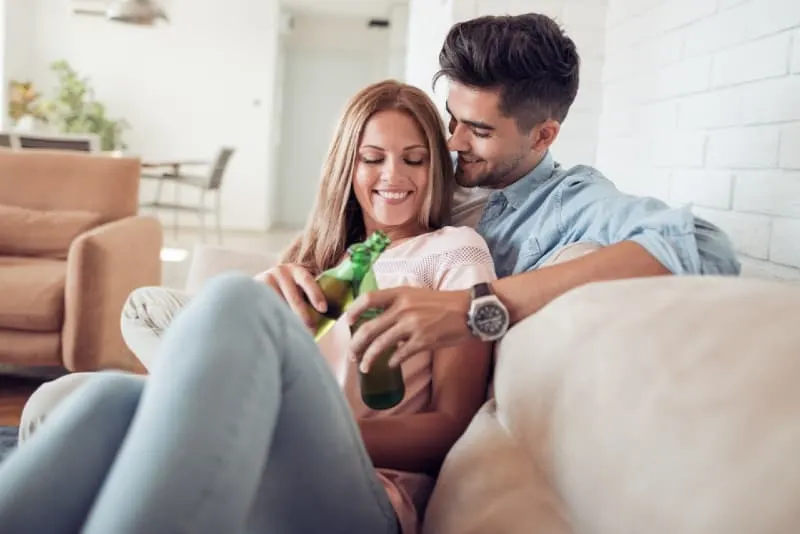 Snuggle with your loved one and talk about your day, your dreams and goals, your high school days and so on while listening to your favorite music playing in the background.
Feel free to add some drinks and food into the setting as well.
Be artistic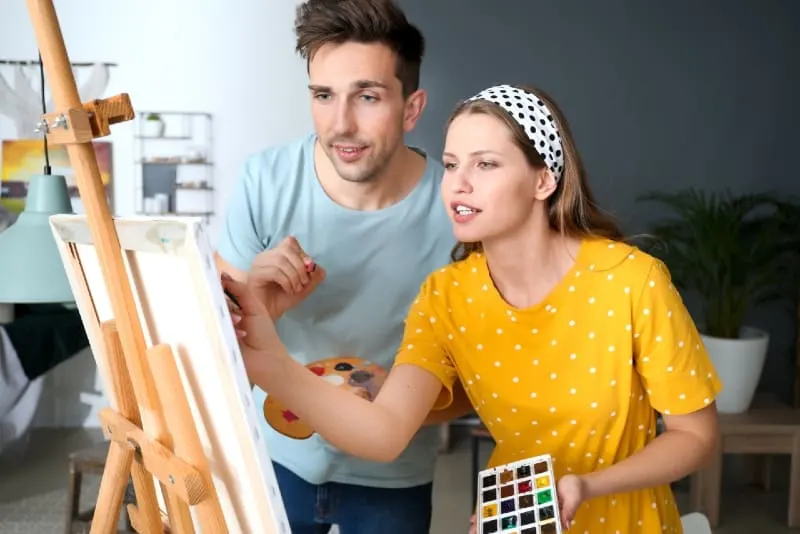 One of the coolest things couples can do together is to be artistic! As an abstract artist, I can confirm that art doesn't know boundaries.
You can be artistic in so many ways from drawing and painting to dancing or you can play around with your clothes and make new modern/vintage pieces.
You can do whatever you want, just remember to unleash the creative beast inside you both!
Have a spa day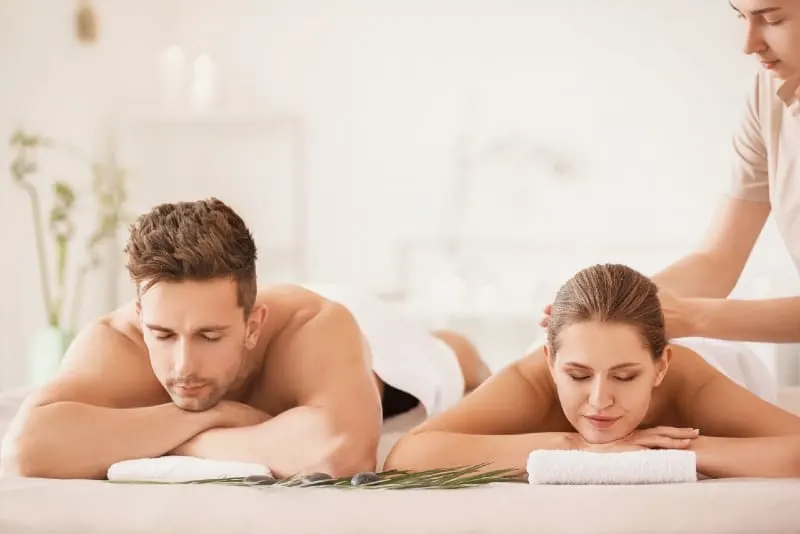 Or you can have a relaxing spa day in the comfort of your home.
For this, you'll need some essential oils, hair masks, coconut oil (or any other that you prefer), candles, bath salt, moisturizing products and other spa day remedies.
I remember having a spa day with my ex which turned into a hilarious photo session once we both applied nose strips. (I've just given you another fun spa day idea that you have to try if you want to laugh out loud like there's no tomorrow.)
Play hide and seek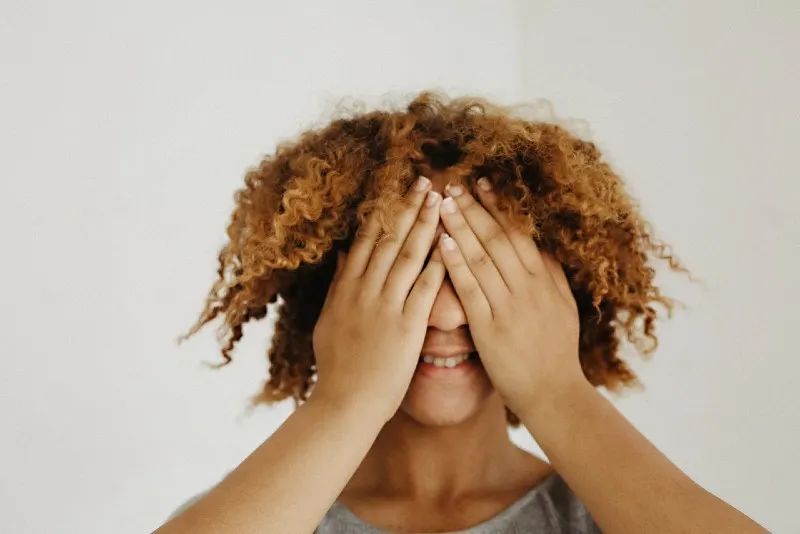 Remember when you were playing hide and seek as kids and you couldn't get enough of that addictive feeling of being hidden someplace obvious but they still couldn't find you?
You can relive those memories with your partner because you're never too old to have fun and play hide and seek!
Romantic Couple Activities
Surprise date night(s)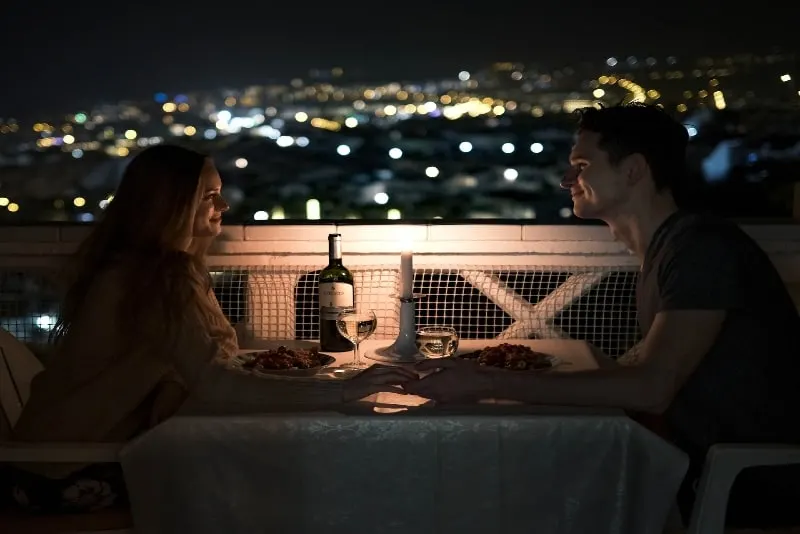 When it comes to choosing the best couples activities, a surprise date night is one of my favorites (and it will probably be yours too).
Also, this is great for married couples who are running out of fun dating ideas.
So, all you need to do is come up with your own date ideas and surprise each other without sharing details with the other person (because it's a surprise, right?).
Recreate your first date
Recreating your first date with your significant other is one of the cutest date ideas, regardless of whether it is Valentine's Day, your anniversary or a regular day.
Remember exactly what you did on your first date and arrange all the details accordingly (you can also wear the same clothes, assuming you still fit in them, of course).
Take a relaxing bath together
Bubbles, warm water, soothing essential oils… A relaxing bath can be a part of your spa day activity as well (if you choose to go one step further).
Go stargazing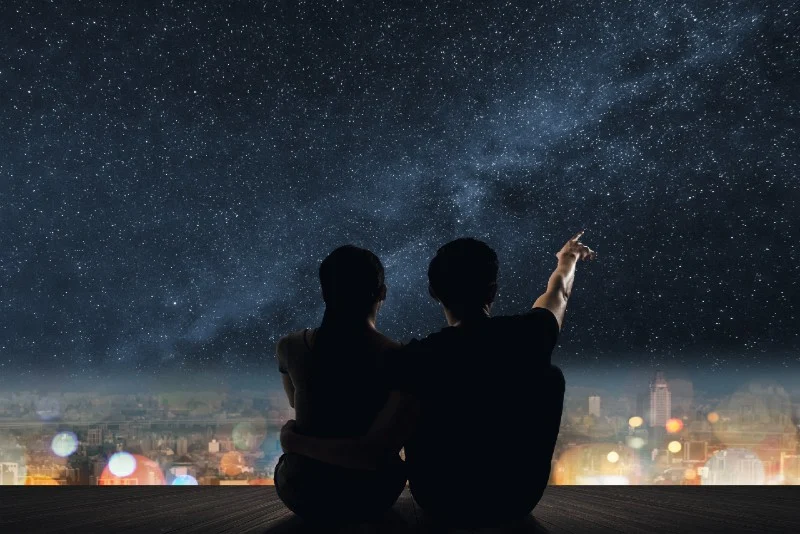 Stargazing is an activity where you connect with your partner on every level, especially a spiritual one.
There is something truly special about two lovers lying next to each other and observing a beautiful night sky while hearing each other's breathing and listening to your heartbeats ticking like clocks.
Write each other a heart-warming love letter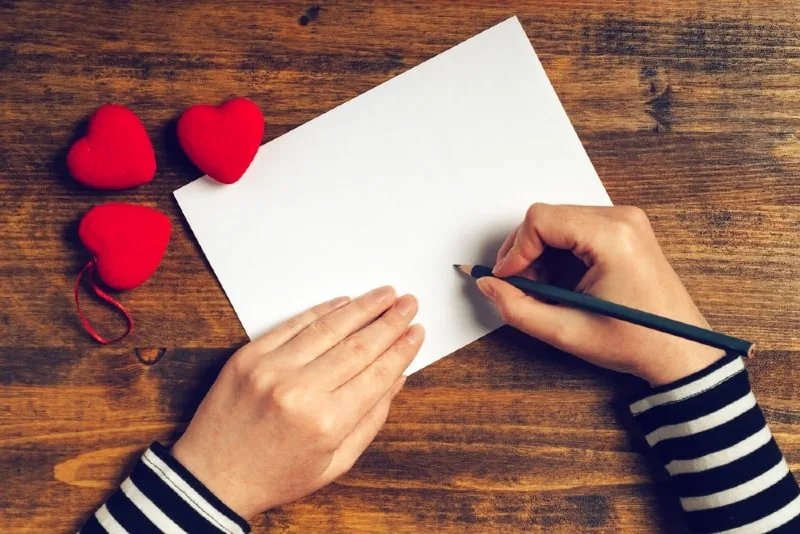 Don't worry, you don't need to be a professional writer to write a romantic love letter. All you need to do is write how you are feeling while listening to your heart.
See also: How Well Do You Know Me? 300+ Questions For Couples And Friends
Make a fort
Making a fort with your partner will surely bring out your inner child and boost your creativity, imagination and happy brain chemicals like oxytocin (also known as the 'love hormone').
See a drive-in movie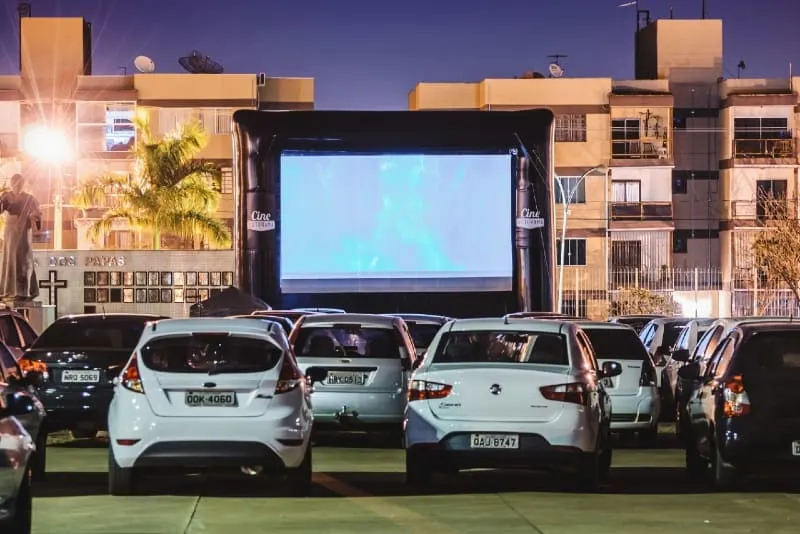 I don't know about you but I'm a sucker for those vintage dating ideas like a drive-in movie or simply going for a walk.
Cuddling in the back of your car will be one of the most magical moments of your life. (And you can also implement stargazing into a surprise date night idea).
Practice yoga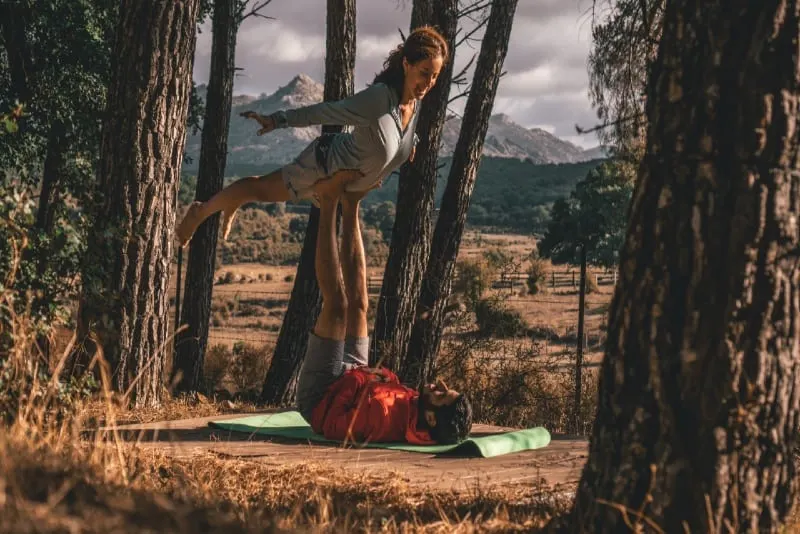 Yoga is food for your body, mind and soul. It's one of the best activities for improving your health and bonding with your partner and there are plenty of yoga poses on the Internet, from beginner to advanced.
Watch fireworks
Because you don't need to wait for New Year or the 4th of July to enjoy fireworks! You can enjoy them every day if you want to.
You can organize a personal session of fireworks in a meadow or another open space, so that you have a better view.
Make a scrapbook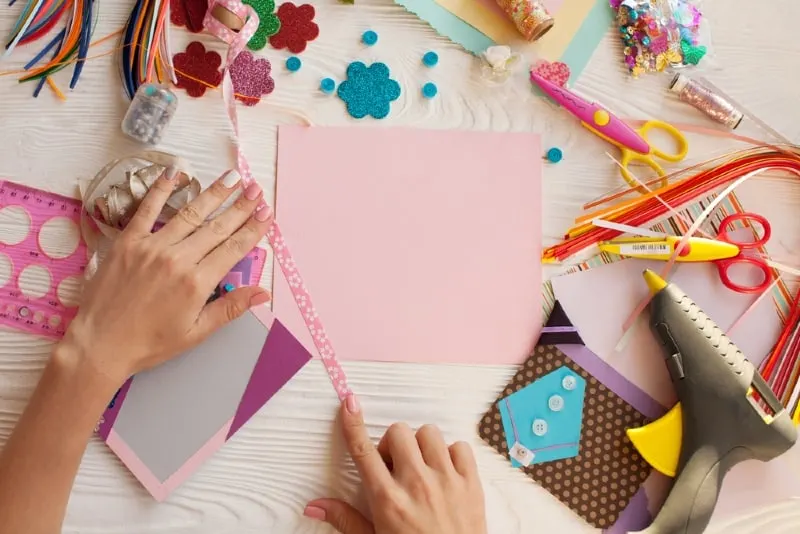 Scrapbooks are real jewels when it comes to capturing all those special moments, from going to the movies, traveling around and taking cute pictures of yourself.
You can basically add whatever you want in a scrapbook, from tickets to personal notes that depict a certain special moment you had together.
Outdoor Couple Activities
Go kayaking, paddleboarding or canoeing
Have you searched for couple activities near you but haven't found anything appealing enough? No worries because this one activity is more than fun.
You can rent a paddle boat, kayak or canoe and enjoy the adventures of a lifetime!
Do a color run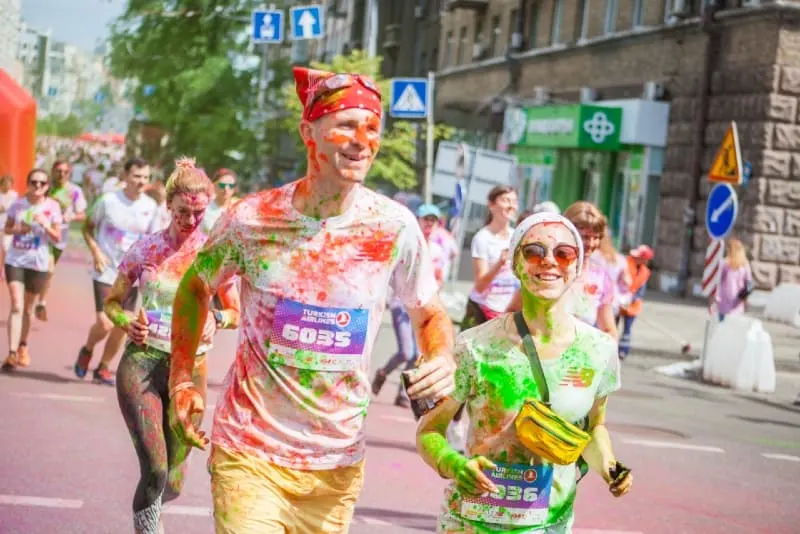 If you can't remember doing something new for the first time, doing a color run might be the thing for you.
Basically, what you need to do is run and wait for other people to pelt you with color powder approximately every kilometer.
Take a day trip to the beach or another city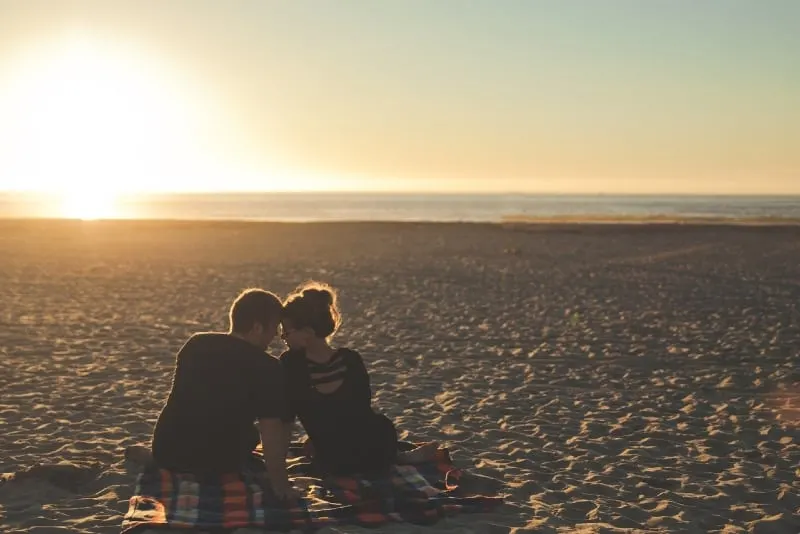 Get out of your comfort zone (I mean out of your Netflix and chill den) and visit another exciting city or just go to the beach because beaches are always trending.
Here's a recipe for that: Sunbathe, swim, explore the magic of a new city and laugh uncontrollably.
Go fruit picking
Believe it or not, going fruit picking with your partner can be so much fun (especially if you go wild and start chasing each other or throwing random fruit at each other).
Go hiking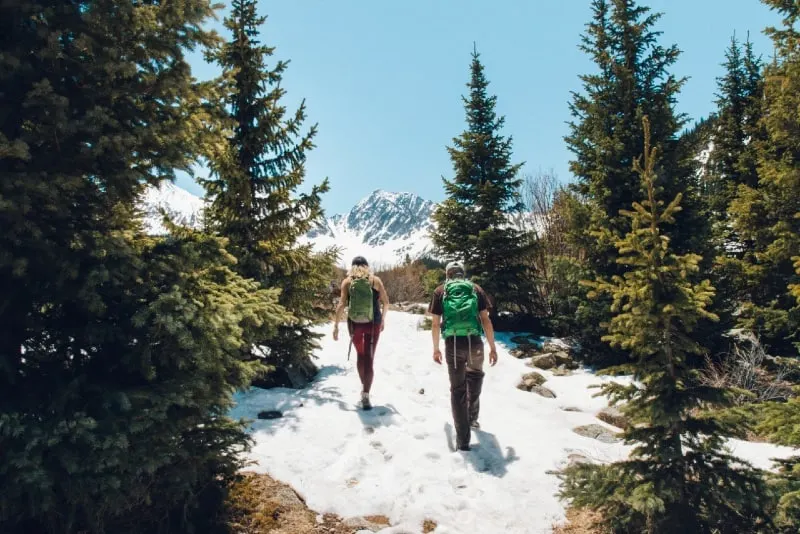 For this couple activity, you'll need plenty of fresh water and your partner.
Yup, that's about it. From those two ingredients, you will create so much more; laughing, bonding and exercising all in one. Sounds like a good deal, right?
Go for a walk/run/bike ride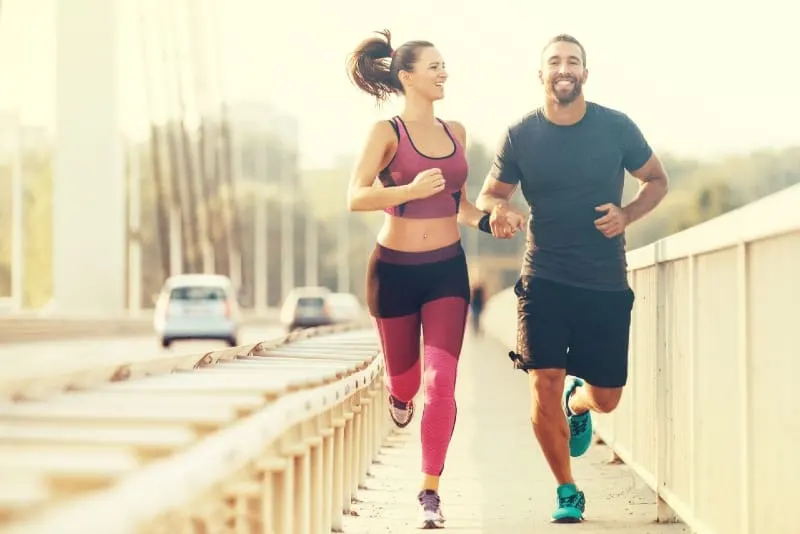 If you're not a hiking lover, you can always go for a walk, run or enjoy a bike ride.
Trust me, there's nothing more powerful and soothing than feeling the wind in your hair while riding a bike and trying to slap your partner on the butt (assuming that there are no people around) and speeding up so that they don't do the same thing to you.
(Okay, maybe I'm the only one who does this but I truly hope it gets popular one day.)
Have a picnic in nature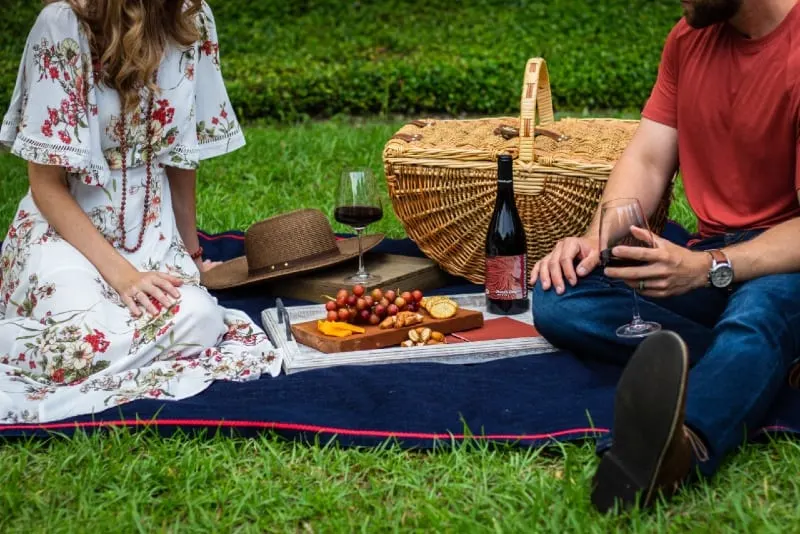 Yes, enjoy breathing in fresh air while devouring fried chicken, watermelon, ham, cherry pie and other delicious picnic food.
After the feast, you can go for a walk or a bike ride (or at least it would be advisable).
Sleep in a tent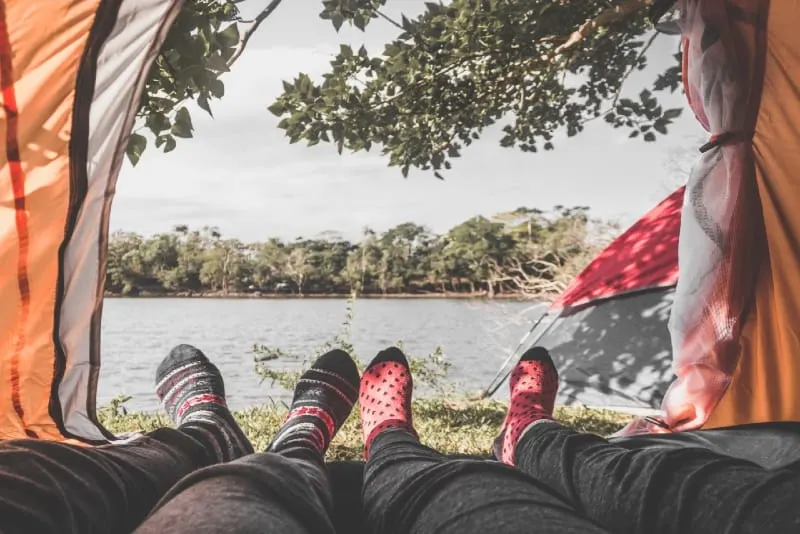 Whenever I hear the word 'tent', I instantly get those cozy feelings throughout my body.
If you feel the same way, this will definitely be one of your favorite activities (during summer at least). Sleeping in a tent will bond you in a way you could never have imagined.
Barbecue
I LOVE barbecue, and now raise your hand if you do too! Well, of course you do. But having a barbecue with your loved one is even more special than a regular barbecue.
If you're wondering why, I'm letting you find out on your own.
Go fishing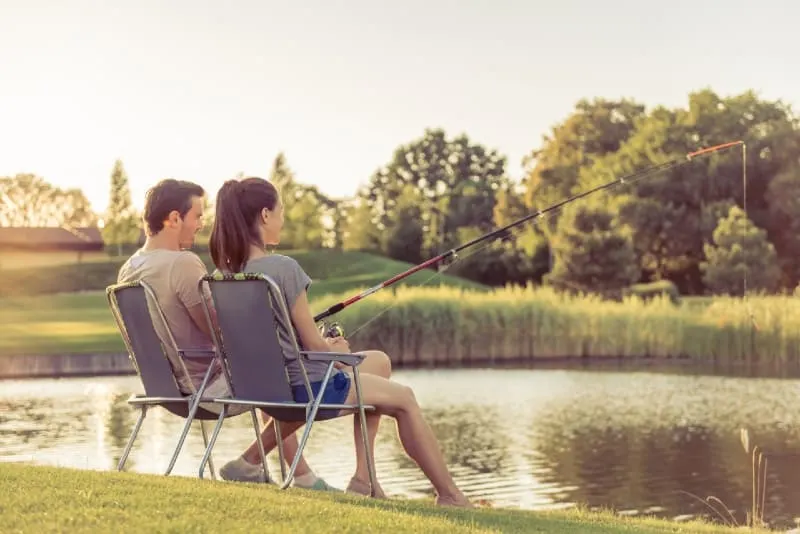 When I was a little kid, I would go regularly fishing with my brother and uncle. Well, I still do but not so often.
So, I can tell you for sure that fishing is one of the most exciting and uplifting activities, even though it looks dull at first sight! The excitement of even seeing a fish is enough to make your day.
Sit around a campfire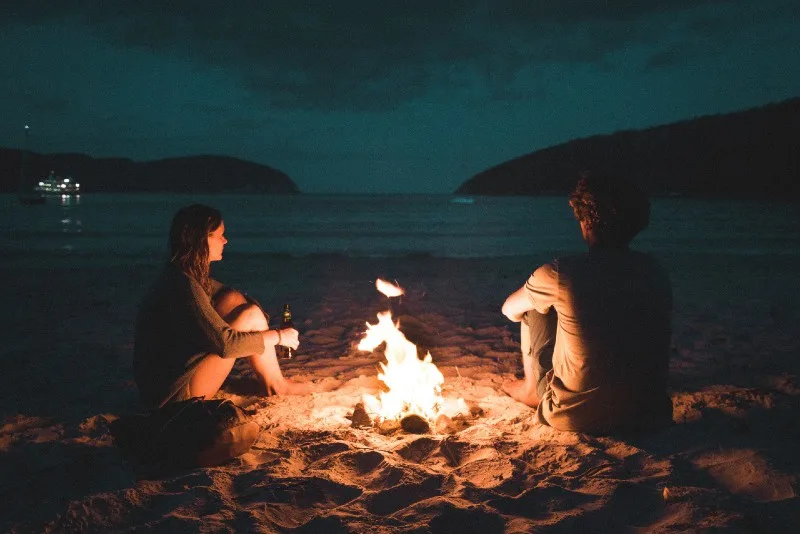 After you get tired of fishing, I suggest sitting around a campfire with your favorite drink and marshmallows. Once you try this one, it will become your regular snuggling routine.
Enjoy the beauty of sunrise and sunset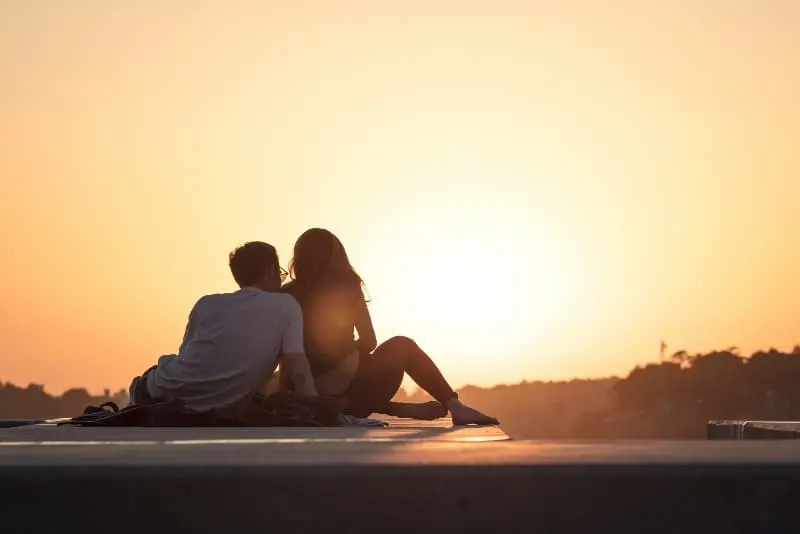 Just like stargazing, sunrise and sunset have their own magical appeal that no one can resist.
Get up in the morning a bit earlier and wait for a beautiful sunrise and/or witness a colorful sunset that will fill you with warmth and plenty of positive energy!
Christmas Couple Activities
Decorate for the upcoming holidays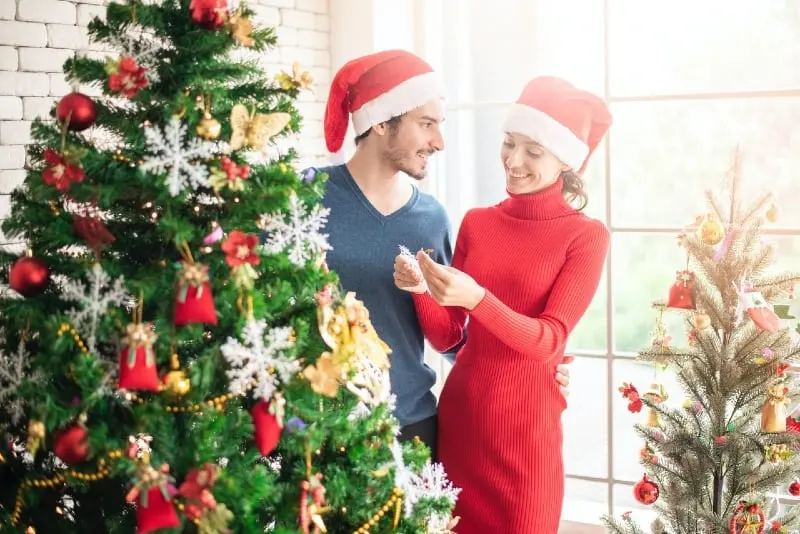 Decorate a Christmas tree and the entire place with your partner. Let reindeer, candles, bells, wreaths, stockings and angels lift your spirits up and prepare you for the upcoming holidays!
After that, you can enjoy a glass of wine and watch a heart-warming Christmas movie.
Go ice skating and enjoy hot cocoa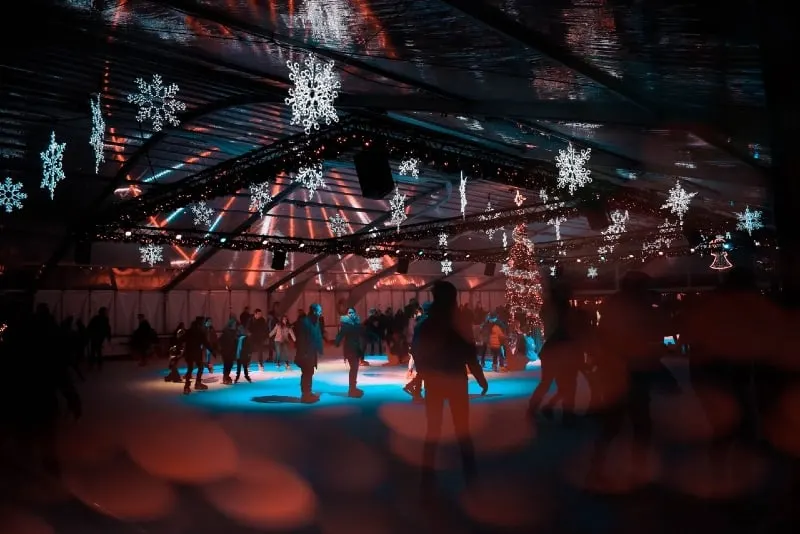 Ice and cocoa. This hot and cold combination is a great combo in every sense of its meaning.
Ice skating with your partner while witnessing each other embarrassing yourself in front of others (if you have no skill at it like me) is so fulfilling.
It really is a fun and romantic experience.
Picture holding hands like in those romantic movies and then enjoying hot cocoa in the comfort of your decorated home or a coffee shop… (I got chills just from the thought of it.)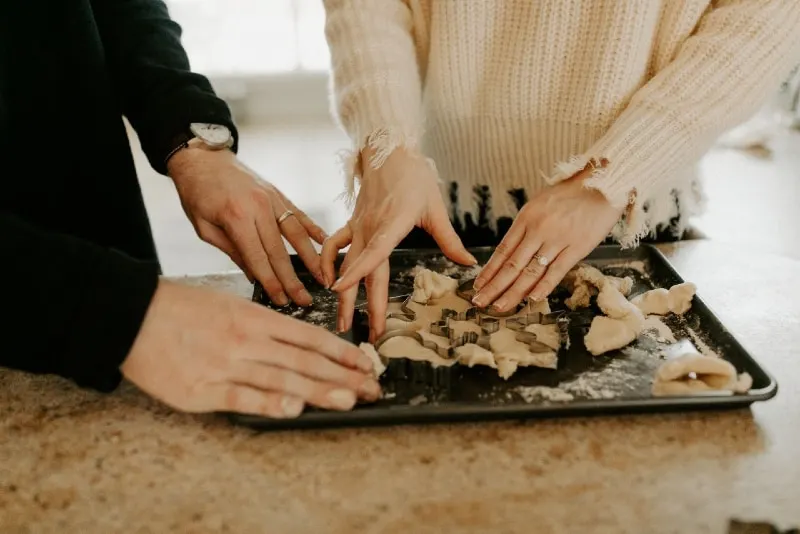 The smell of Christmas cookies instantly brings all those childhood memories to life. And now you can create your own sweet memories while baking and decorating cookies with your loved one.
I bet they would be more than tasty because the secret ingredient will be your sweet love.
Build a cute snowman (if there is snow, of course)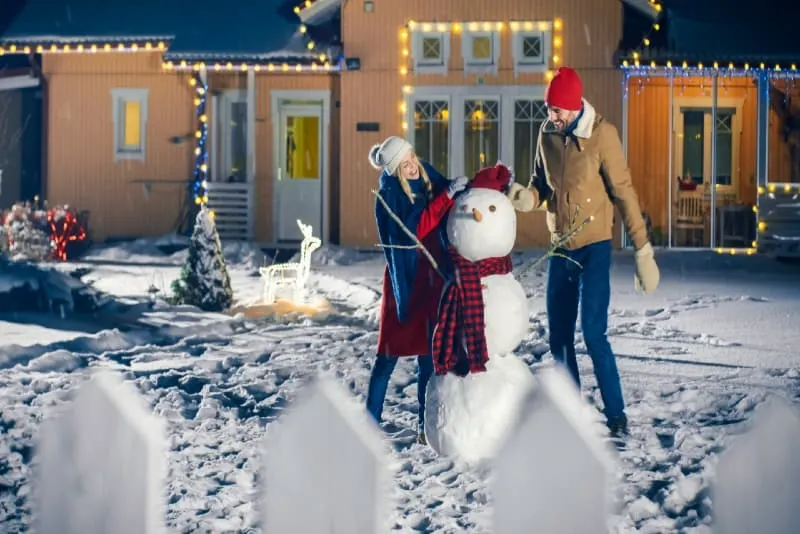 Building a snowman is one of those activities suitable for anyone and especially couples!
Whenever I see a couple building a snowman, my heart starts beating faster because it's one of the funniest and cutest activities ever!
Try a winter sport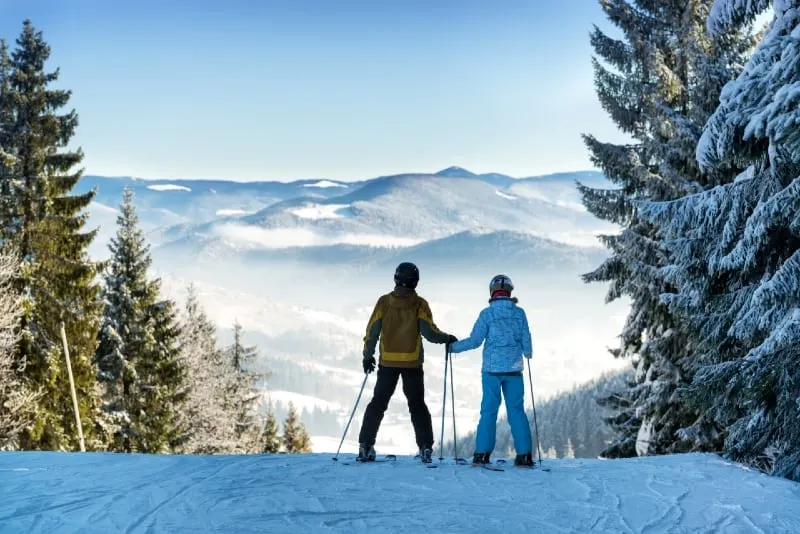 If you've never tried a winter sport, I strongly advise you give it a chance. Why? Because it's FUN! You can try snowmobiling, skiing or anything else that comes to mind.
Rent a cabin in the mountains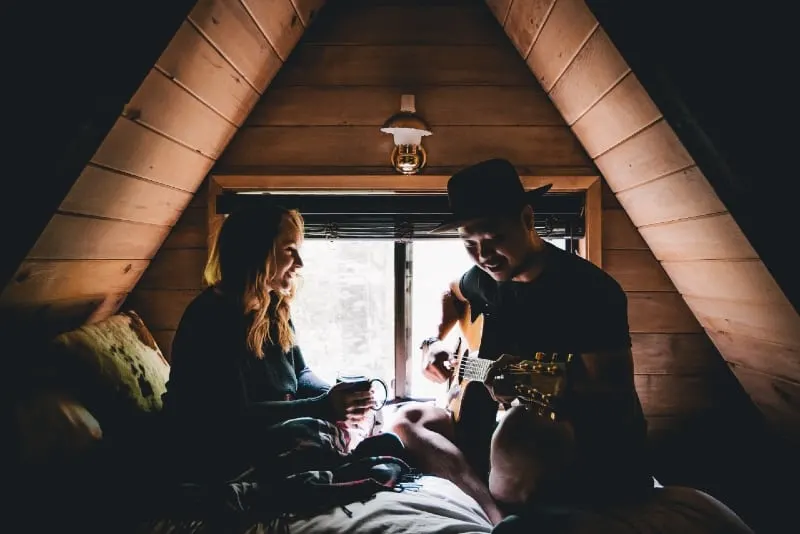 So sweet! I immediately imagined Ed Sheeran's music video of the song 'Perfect'. I know you've seen it and I know you get the same warm, cozy feelings about it as well.
Well, that's exactly how you'll feel with your loved one (and if one of you knows how to play the guitar, it will be just perfect, like the song).
See a Christmas choir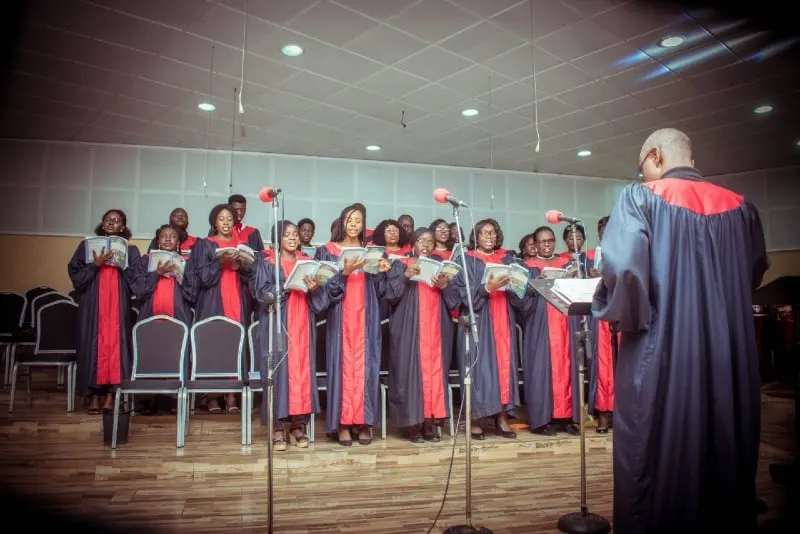 Whenever I think of a Christmas choir, I imagine the one from the movie Home Alone (not sure which part but I know the scene gets me every time).
Christmas choirs exude a special, touching energy that can almost be seen and not only felt with your heart. It's one of the most heart-warming activities out there.
Make your own Christmas cards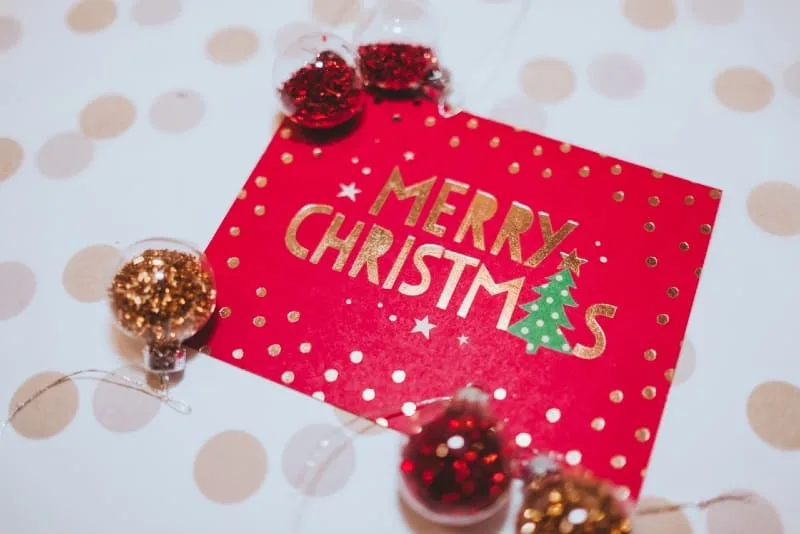 If you two are a fan of cute Christmas cards or you just want to get creative, you will definitely enjoy this one.
Make your own original cards with special designs and share them with your family and other loved ones. Because sharing is caring!
Go sledding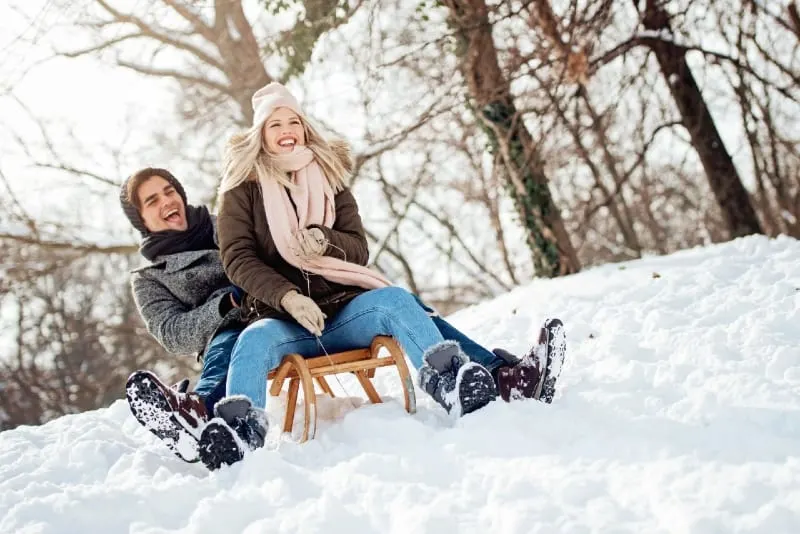 One of the best ways to release your inner child is to go sledding and what makes it even better is doing it with your significant other.
Now close your eyes and imagine the magic of happy tears, pure joy and childlike spirit flowing through your veins. That's exactly what it feels like.
Cute Couple Activities
Form your own book club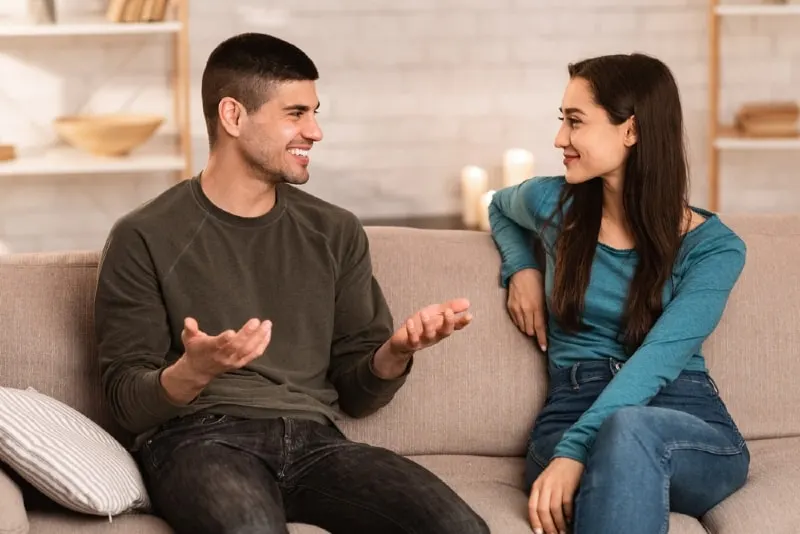 If you're both book lovers, you're gonna love this one!
All you need to do is find some books you want to read and organize a meeting once a week or once a month to talk about the books you read.
This fun activity is great for bonding with your loved one, both mentally and spiritually.
Make a bucket list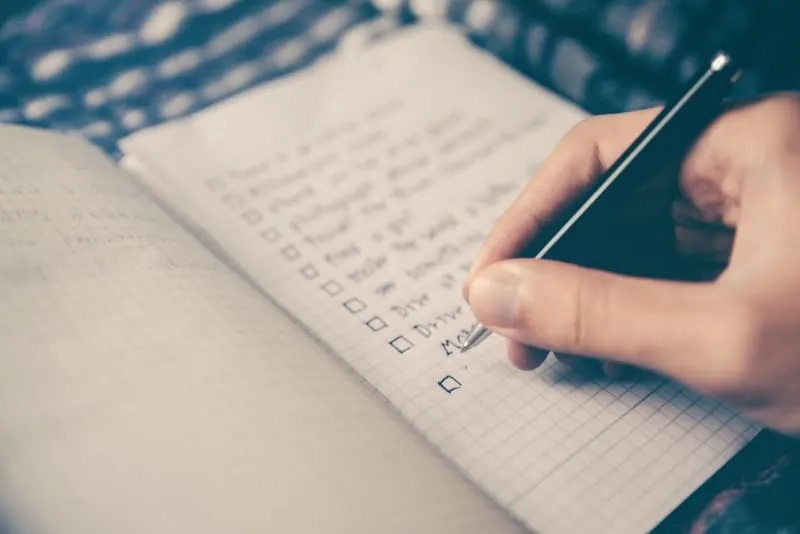 No matter how much we evolve and modernize, bucket lists will never get old!
From bungee jumping to traveling around the world or meeting your favorite singer/actor/actress, there are so many things you can add to your bucket list.
And there isn't a better way to experience all of that than with your partner.
Take a cooking class together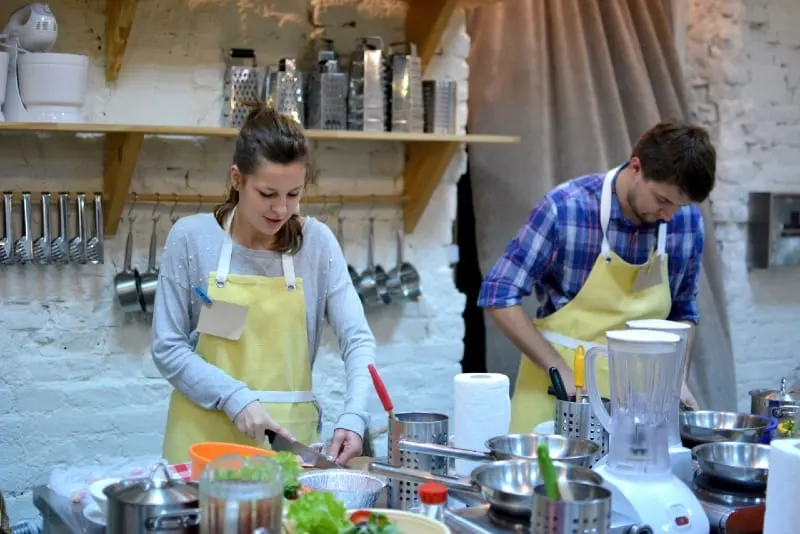 Regardless of whether you're cooking professionals or just beginners, taking a cooking class will benefit you in innumerable ways and it will also teach you new techniques and recipes.
By attending this type of class, you will both improve your relationship and cooking skills, which is really awesome!
Go bowling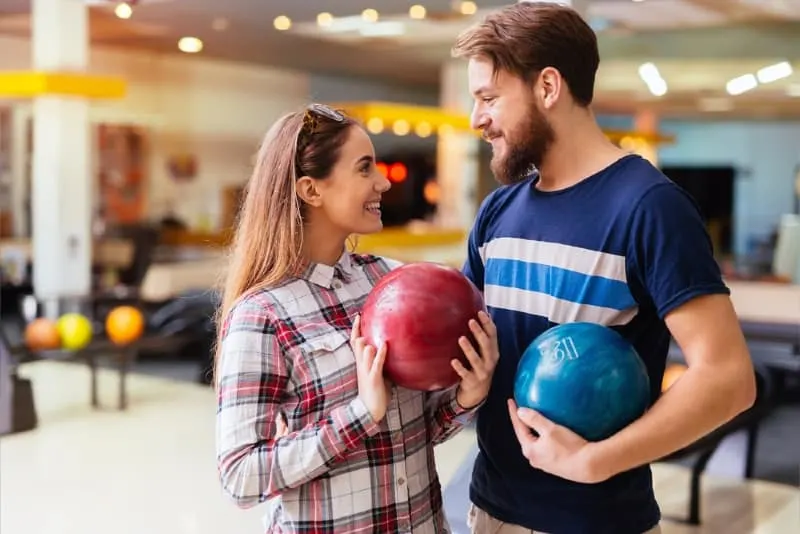 If you're competitive by nature like me, you'll love the idea of going bowling as a couple.
To make it extra competitive, you can include some of your friends who are couples as well. Add some drinks and tasty food and the ultimate fun is guaranteed.
Visit a local museum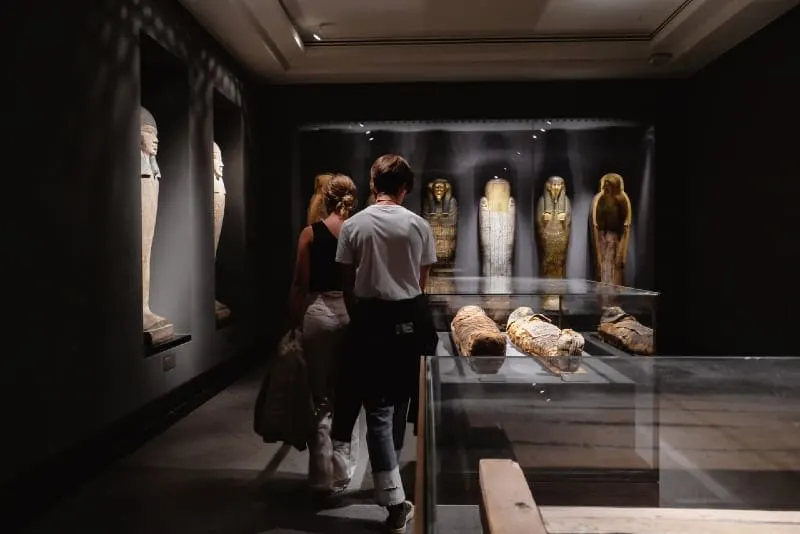 When was the last time you visited a museum? If you can't remember, now is the time to change that. Check if there's a museum near you and if there isn't, then you will have to go on a ROAD TRIP! Hooray!
Go to a concert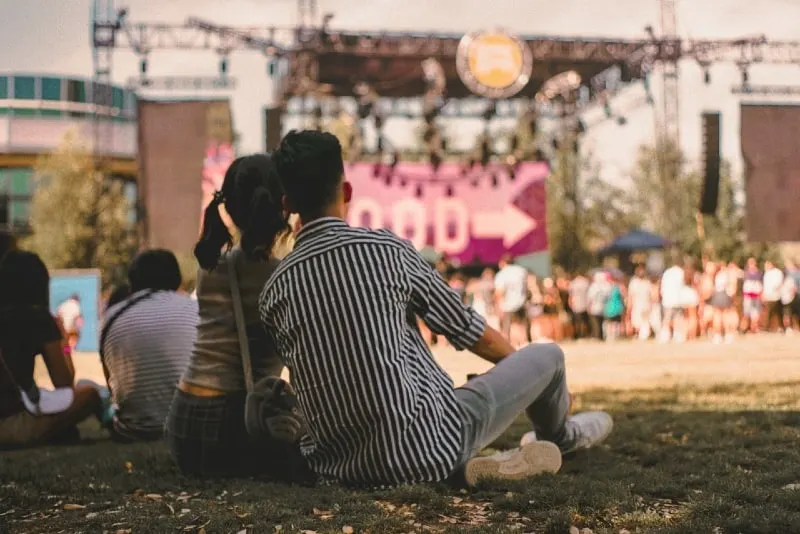 Live music is the cure for everyone's soul and I'm sure we agree on that.
Live concerts have this special vibe of bonding, expressing your feelings, singing and feeling one with your partner and the entire audience.
It's a beautiful, inspiring activity that will help you create the most memorable moments of your life.
Have pillow fights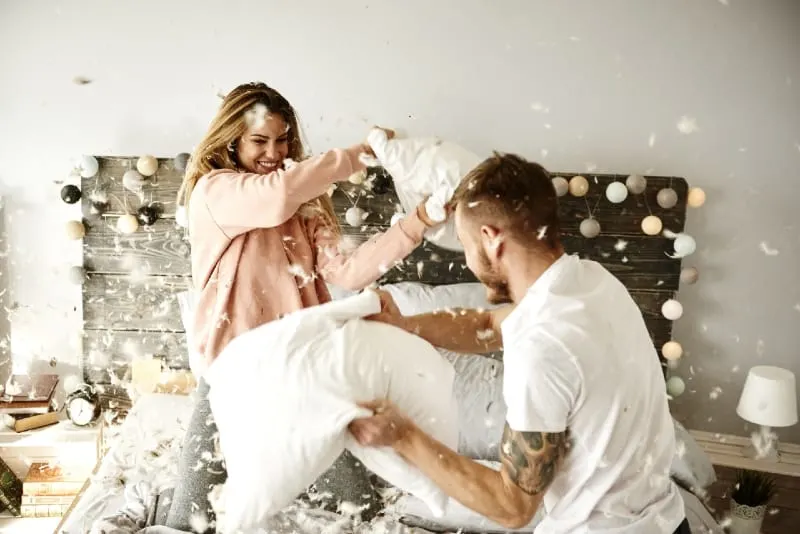 Spending time with your partner doesn't only include adult activities but also those that are considered childlike and immature but in reality are just PRICELESS.
One of those activities is pillow fights! (I don't think there's any need to explain it any further. I'll just leave the rest to your imagination.)
Have a home karaoke night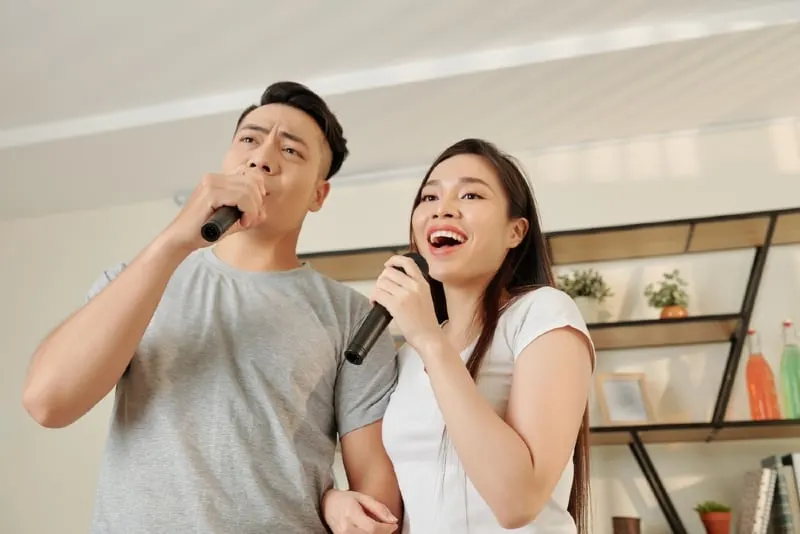 Regardless of whether you're a pro at singing or not, a karaoke night with your partner is something you should definitely try (if you haven't already).
And the best thing of all is that you can tease and laugh at each other to your heart's content.
Take a dance class together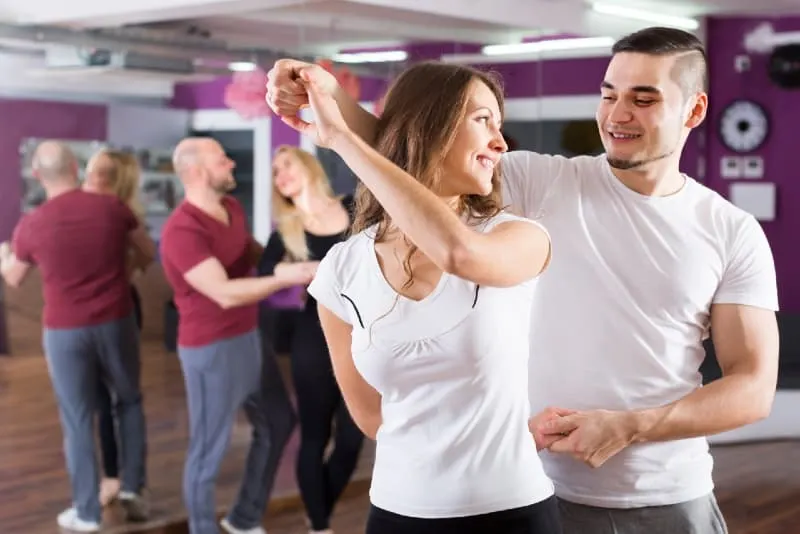 If you're feeling wild and inspired, consider taking a dance class together!
You will not only bond as a couple but you will learn some new moves that you will keep doing on repeat even while washing the dishes (which is totally hot).
Long-Distance Couple Activities
Play fun texting games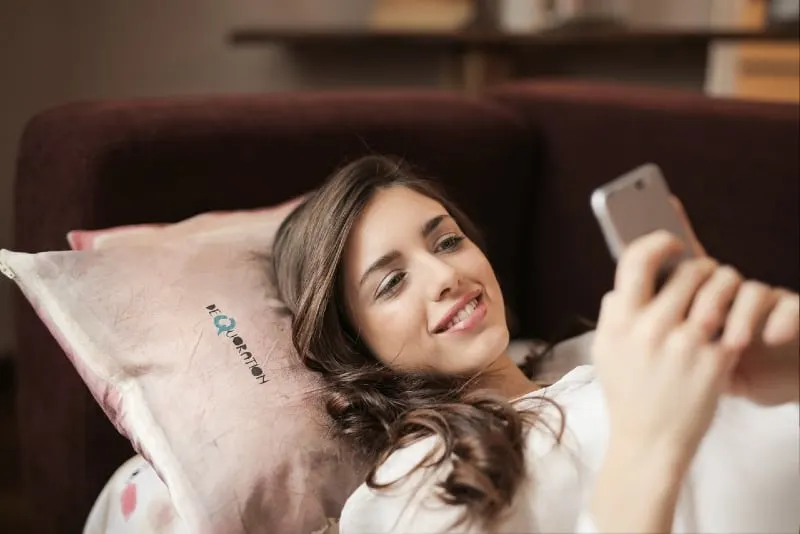 I don't know about you but I live for texting. There's nothing more exciting than receiving a fun text message from your loved one.
To spice up the texting game, here are a few fun texting games ideas: Top 20 Fun Texting Games To Play With Your Partner.
Organize a virtual movie date night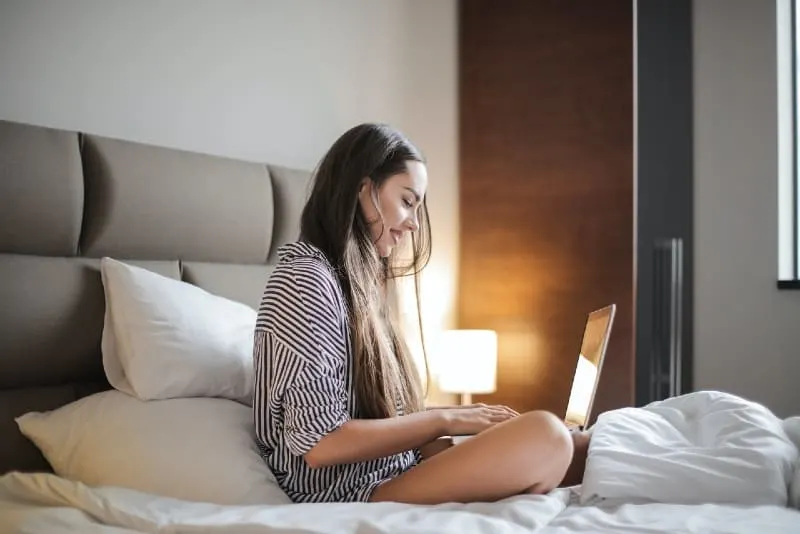 A quality hangout is key to a healthy relationship, whether it is long-distance or not. Even though you're in a long-distance relationship, you can still organize a virtual movie date night together!
How? Through a video call (Skype or similar), a regular call or via plenty of apps with which you can host movie nights with your partner online.
Send each other a present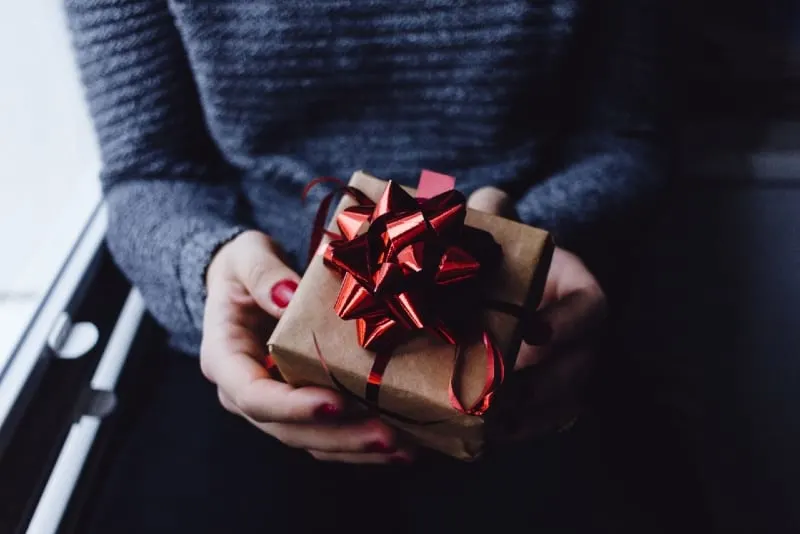 The moment you see a present from your loved one carefully wrapped in a colorful paper is a moment of the ultimate happiness.
There isn't a better surprise than sending each other a unique and thoughtful gift as a token of your unconditional love.
Play a video game online
My personal favorite when it comes to playing online games with a partner is Man Don't Get Angry.
You literally have the feeling that your partner is right next to you and you can also text each other or make a call to make the gaming experience even more genuine and vivid. This is a great date idea as well.
Put a playlist together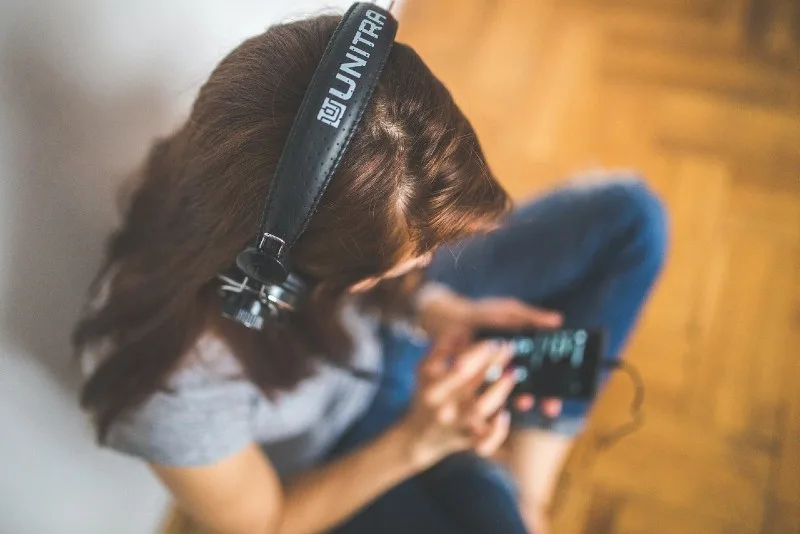 Perhaps you have your own music preferences and your partner has their own but this doesn't mean you cannot put a playlist together.
On the contrary, this will be one of the most romantic, virtual things you've ever done as a couple! Once you're done with the playlist, listen to it together and you will feel as if you're there next to them.
Have a deep conversation
Yes! Have a deep and meaningful conversation about just ANYTHING. There's nothing more fulfilling in the world than talking about different things with your partner with a glass of wine in the small hours.
Deep conversations have the power to connect people on so many levels.
Send each other drawings or handwritten messages
This one is totally cute (and pretty much self-explanatory)!
Take an online quiz together and compare your results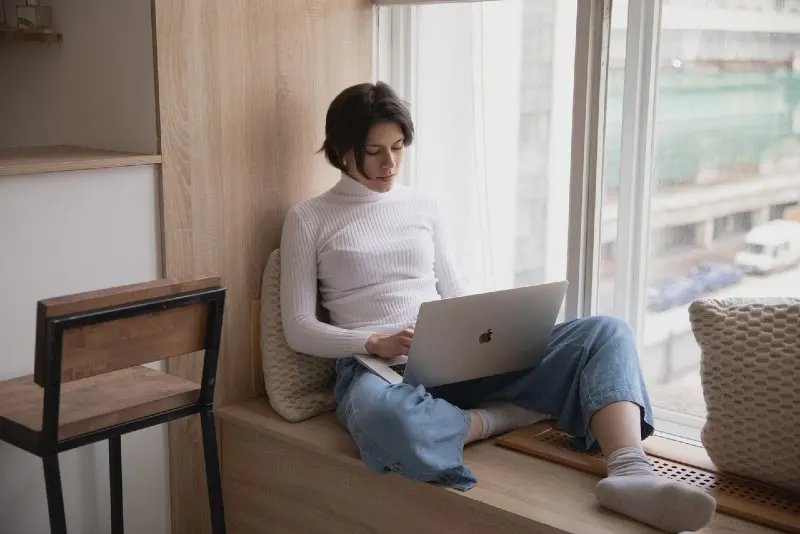 You can take an online quiz on any topic you want, from relationships to spirituality. As always, the choice is yours to make! Here's an idea; consider taking Gary Chapman's 5 Love Languages test online.
See also: Top 15 Sweet And Fun Couple Games To Spice Up Your Relationship
Fun Couple Activities During Quarantine
Put together a puzzle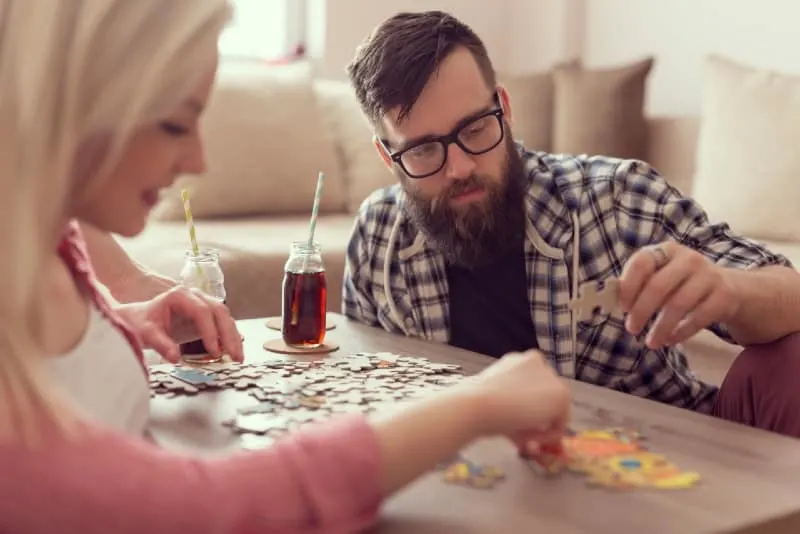 Putting together a giant puzzle is a real job that requires patience, brainstorming, thinking outside the box and the ability to have fun!
It's one of the best activities during quarantine because it will keep you occupied for days.
Create a romantic home date night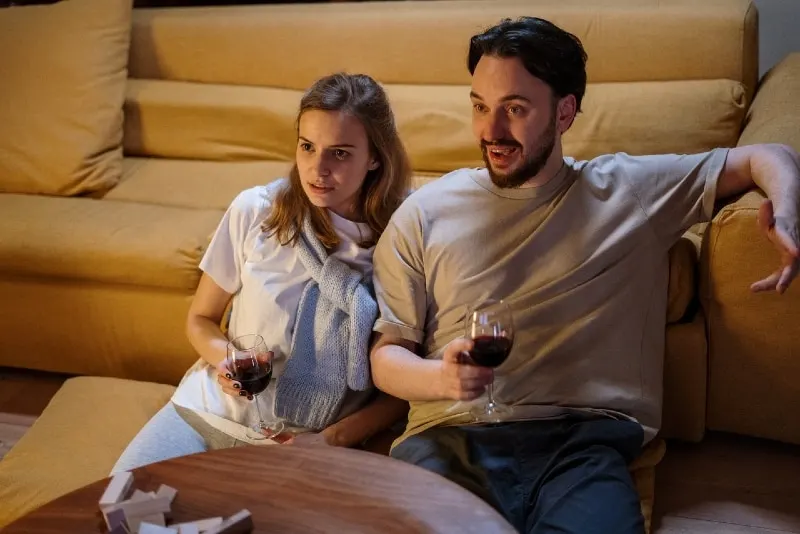 You can have a movie night, binge-watch your favorite TV shows or look for some other fun date idea. Popcorn, special chairs and other details will make you feel like you're at a real cinema.
Do a professional photoshoot at home
Photograph each other in the living room or bathroom, on a balcony or wherever your heart desires. To spice things up, you can pretend that you're advertising things in your house. Pure fun guaranteed.
Learn a new language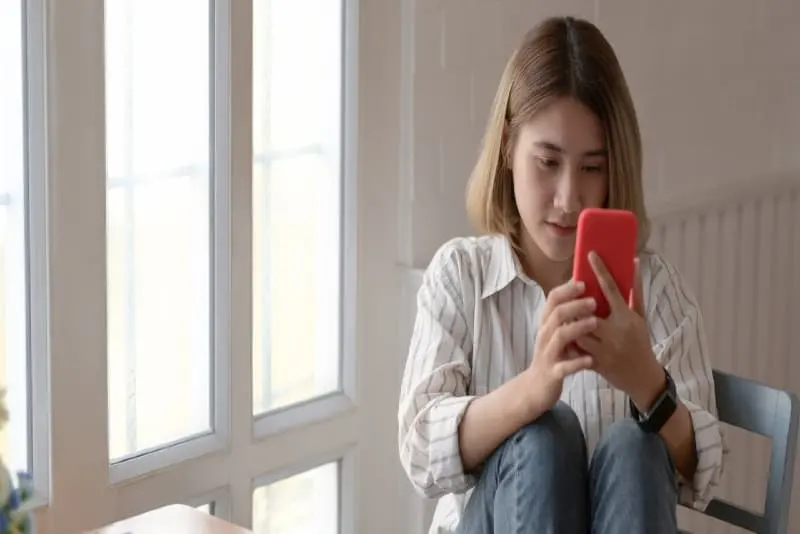 In times of advanced technology, learning a new language has never been easier or more entertaining. There are tons of apps that will help you speak and write like a pro in no time.
Work out together at home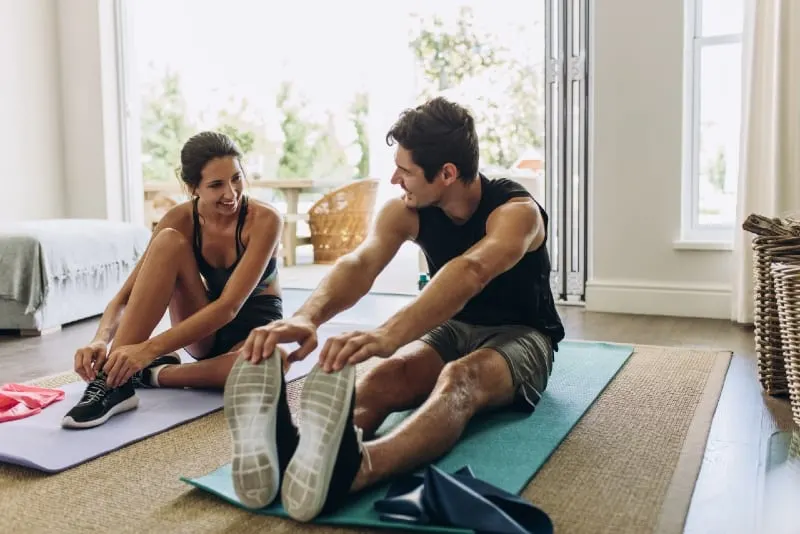 There are plenty of influencers, certified personal trainers and other crew who regularly post great workout sessions that you can do in the comfort of your home with your partner!
Quarantine is the perfect time to boost your fitness routine.
Rainy Day Couple Activities
If you're staying at home:
Play drinking games for couples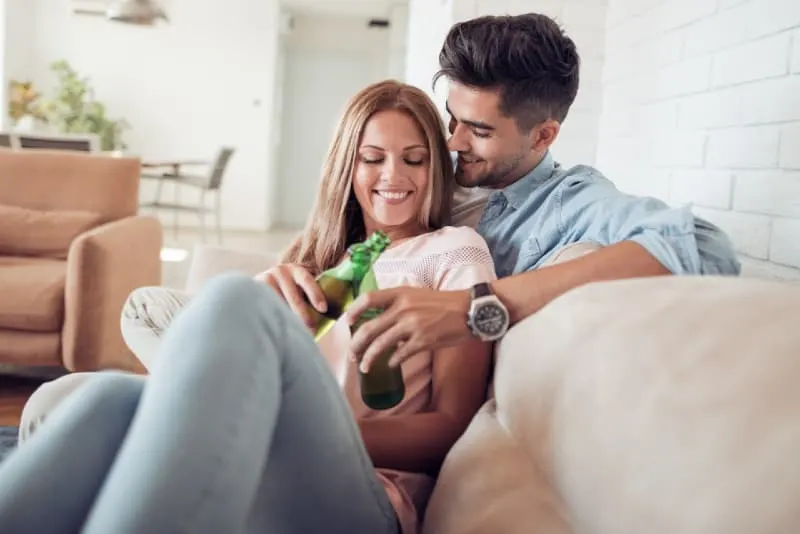 The soothing melodies of rain, love in the air and the missing ingredient is? Of course, it's fun drinking games for couples!
Play a treasure hunt
Leave clues all around the house that lead to finding treasure. To spice things up, you can add random rewards into the equation.
Plan your dream vacation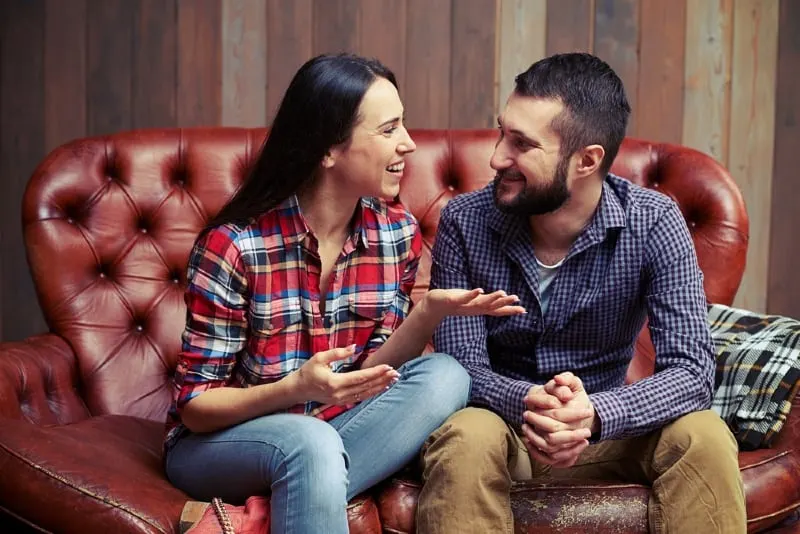 Rainy days are perfect for so many things and one of them is planning your dream vacation.
Figure out a few special places you want to visit and plan the travel details.
Eat pizza
Because pizza is just yummy!
Shop online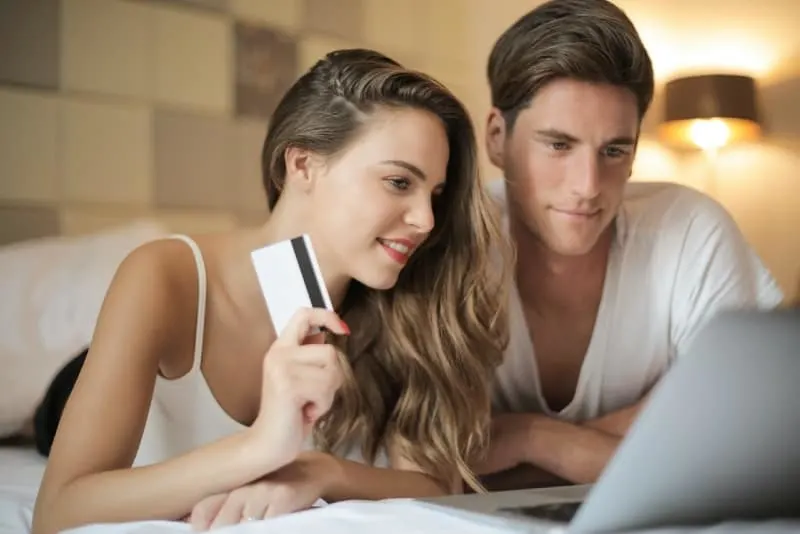 Do you know what's better than shopping online? Shopping online with your partner.
If you're willing to get wet in the rain together:
Sing and dance in the rain
Definitely a fun way to connect with your partner! If you love singing and dancing in the rain, then you might be what's known as a pluviophile.
Splash in puddles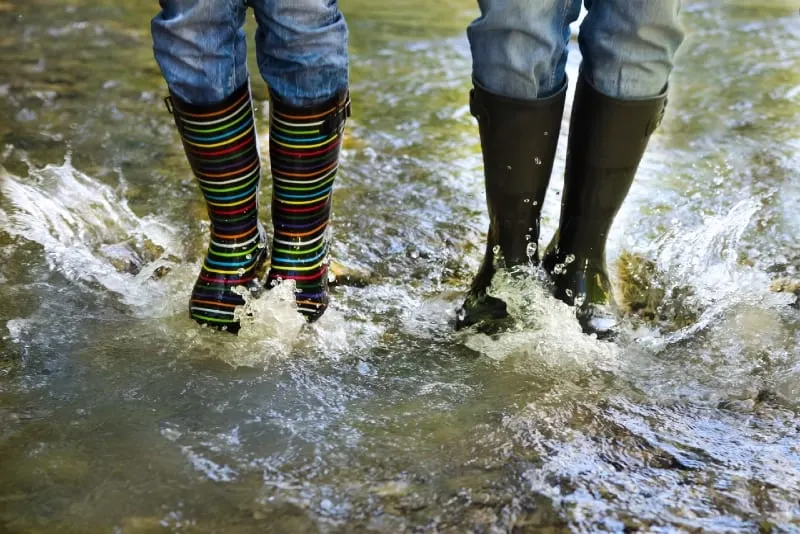 Imagine that you're kids again while splashing in puddles with your loved one. Don't forget your colorful rain boots and add some mud into the game as well.
Go for a walk in the rain
Walking in the rain is one of the best feelings in the world. It will make you feel rejuvenated, it's FREE and it will be one of your favorite rainy day activities!
Search for rainbows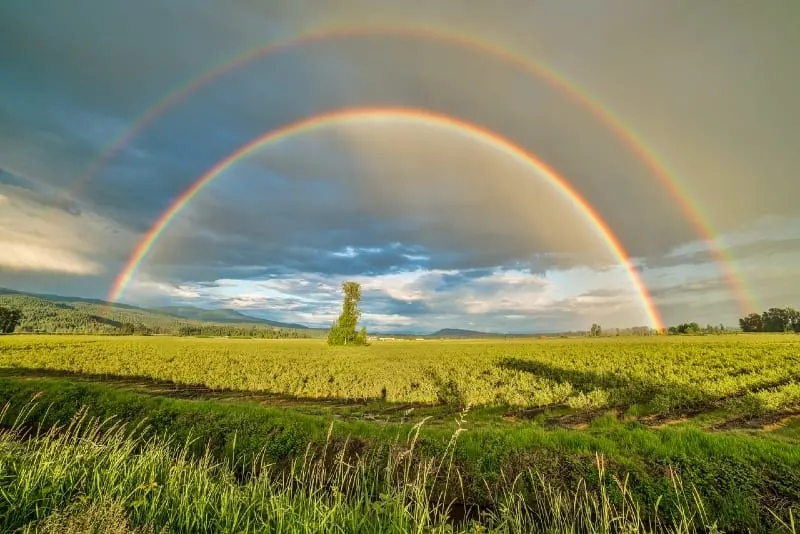 This is another version of a treasure hunt, only that now the treasure will be colorful rainbows. Here's a helpful clue: To find a rainbow, you must look toward the west where it's raining.
Capture special rainy moments with a waterproof camera
Don't forget to take your waterproof camera to capture the special moment once you find the rainbow treasure! Capturing rainy moments will make the perfect additions to your scrapbook as well.
Draw in the wet sand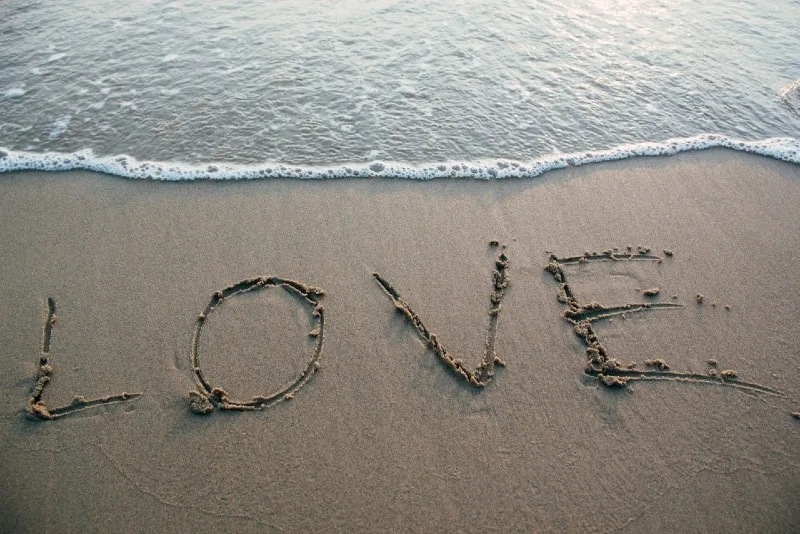 If you have a beach near you, you can get artistic and draw in the wet sand. This is one of the most inspiring activities and not only for kids but for people of all ages.
And Remember To Have Fun!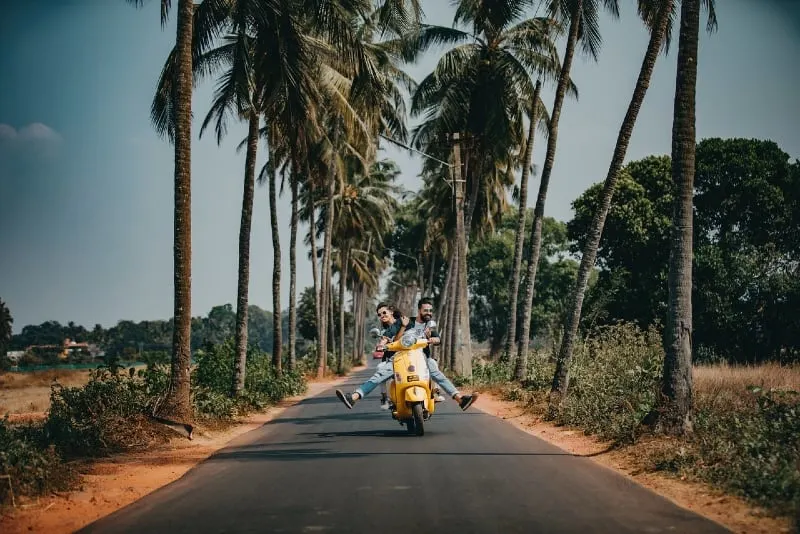 I hope you enjoyed this list of fun couple activities and that you found some interesting activities for you and your partner.
Remember that life is too short to spend it on one activity like watching Netflix. Spicing things up and diversity is the key to every happy and healthy relationship!
See also: 9 Core Relationship Values Every Couple Should Have