Making a long-distance relationship work doesn't have to be so hard— if you know what you're doing. I know you miss your partner no matter what, but some long distance relationship activities can help you ease the pain and keep the love alive, despite the distance between you two.
These ideas will deepen your bond, help you get to know each other better and the best part is that you'll have so much fun along the way!
Bonding Long Distance Relationship Activities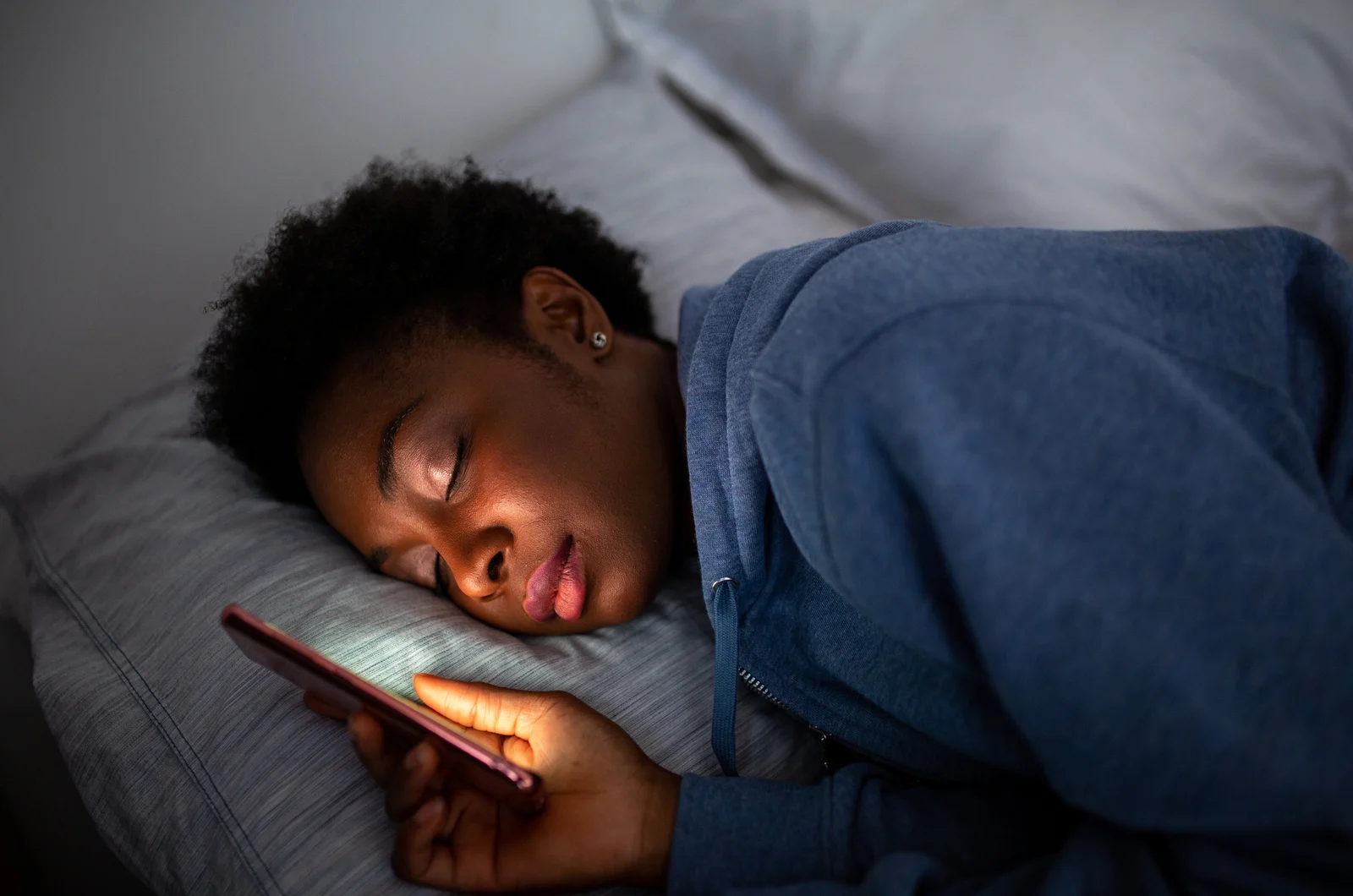 These long distance relationship activities will strengthen your connection and intimacy!
1. Sleeping together
I know that you technically can't sleep next to your LDR when you're miles apart. But what you can do is keep a video call on during the night and just peacefully sleep next to each other.
This is a good practice for when you start actually sharing a bed every night. It's a great way to tune in your sleeping schedules and to see if anyone snores. The only problem with sleeping together like this is different time zones.
2. Netflix and chill
Binge-watch your favorite TV show on Netflix with your partner, without either of you moving from your couches. Have Zoom or FaceTime open while you watch it, so that you can comment on the show.
What if you can't synchronize your schedules? In that case, just agree on the TV show and the episode you're watching and then later, when you're both free, call each other and talk about it.
3. Joining a book club
Remember this: reading books never goes out of style! If you forgot about this, it's a great opportunity to start reading again.
But this time, you'll be doing it with your favorite person in the world. Join a book club or just read books together and discuss them afterward.
4. Deep questions
One of the most common long-distance relationship problems lies in the fact that LDR couples don't have a chance to get to know each other well. In order to prevent that from happening with your romance, it's time to ask each other some deep questions.
The answers to these questions will help you get to the core of each other's personalities and they will also test your compatibility.
5. Personality test
This is also one of the long distance relationship activities that will help you get to know your partner better. Do a personality test together! What is your personality type and how does it affect your relationship?
Don't worry, you won't have to try hard to find these personality tests— they're all over the Internet.
6. Love language test
Here's another interesting test that will help deepen the connection between you and your partner: a love language test. I'm sure you've already heard about 5 love languages but I bet you don't know which one applies to you, let alone to your significant other.
Well, it's about time to change that. Trust me— learning this will help you love your SO a lot!
7. Schedule e-mails
Here's another fun way to make the distance more bearable: send each other scheduled emails. You could be at work, busy as hell but your SO will get a romantic email in which you're telling them how much you love them. Isn't that amazing?
8. Pinterest boards
Thank you, social media for the way you're connecting people all around the world! You shouldn't be using Pinterest just to find fancy outfits and decoration ideas.
Here's a suggestion: Create a Pinterest board with your SO and use it to plan your life together.
9. DIY projects
Here's another great idea that will definitely make your bond stronger. Make DIY projects together! You can make the same project at the same time and compare them at the end. Turn it into a little competition!
There are tons of tutorials for different DIY projects online— you just have to find the one that fits you the best.
Another way is to turn these projects into surprises or anniversary gifts. Agree to make them but don't tell each other exactly what you're making. When you're done, ship the final products to one another.
10. Cleaning together
If you two ever plan on living together, cleaning will be a part of your daily routine. So why not start right now and turn it into a bonding activity?
Call your partner on Skype, Zoom, or any other Video Chat and both start cleaning your apartments. If you like it, you can get action cameras to wear while cleaning.
11. Walking together
When was the last time you and your loved one went out for a walk? Well, all you have to do is take your phone with you and go out. Make a Video Call with your partner and take them out for a walk. The only disadvantage of this activity is that you won't be able to hold hands.
12. Create goals for each other
It's time to get a bit serious! Why wouldn't you two try and plan each other's lives? Create goals for your SO and vice versa.
I'm talking about short-term goals, such as planning your next vacation but also about your career paths and important things like that. See where the conversation takes you!
13. Staying quiet
When you're in a short-distance romantic relationship, the reality is that you spend a lot of time doing and saying nothing while you're around your partner. Well, if your goal is to reenact a typical relationship as much as possible, being quiet together should become a part of your routine.
You can both do your daily chores as if Video Chat wasn't on or you can just peacefully stare at each other— whatever suits you the best.
Sweet Things To Do In A Long Distance Relationship
I can promise you one thing: the following ideas for LDR couples will melt your partner's heart!
1. A care package
What says that your long-distance love is stronger than a care package sent to your partner's home or work address?
You don't have to send them anything expensive— just a few little things that will show them you're thinking about them. Just make sure it's something they like— it will be a sign that you've been paying attention and putting effort into getting to know them!
2. A bucket list
There's nothing cuter than daydreaming! Why wouldn't you, for a change, write your dreams down?
This bucket list doesn't have to include your goals as a couple— you can both come up with your own lists and see what the things you want to do before you reach a certain age or naughty things to do before you die are.
3. Music playlists
You can either share a Spotify list with all the songs that are sending a message "I'm thinking about you" or you can do it the old-fashioned way and burn a CD or put the playlist on a USB. Then, just ship it to their address and watch their heart melt.
4. Eating together
No matter how busy you are, you have to eat every day, don't you? Well, why don't you turn your meals into one of the long distance relationship activities?
You won't engage in some serious conversations while you're chewing but this is a great chance to do some catching up.
5. Cooking together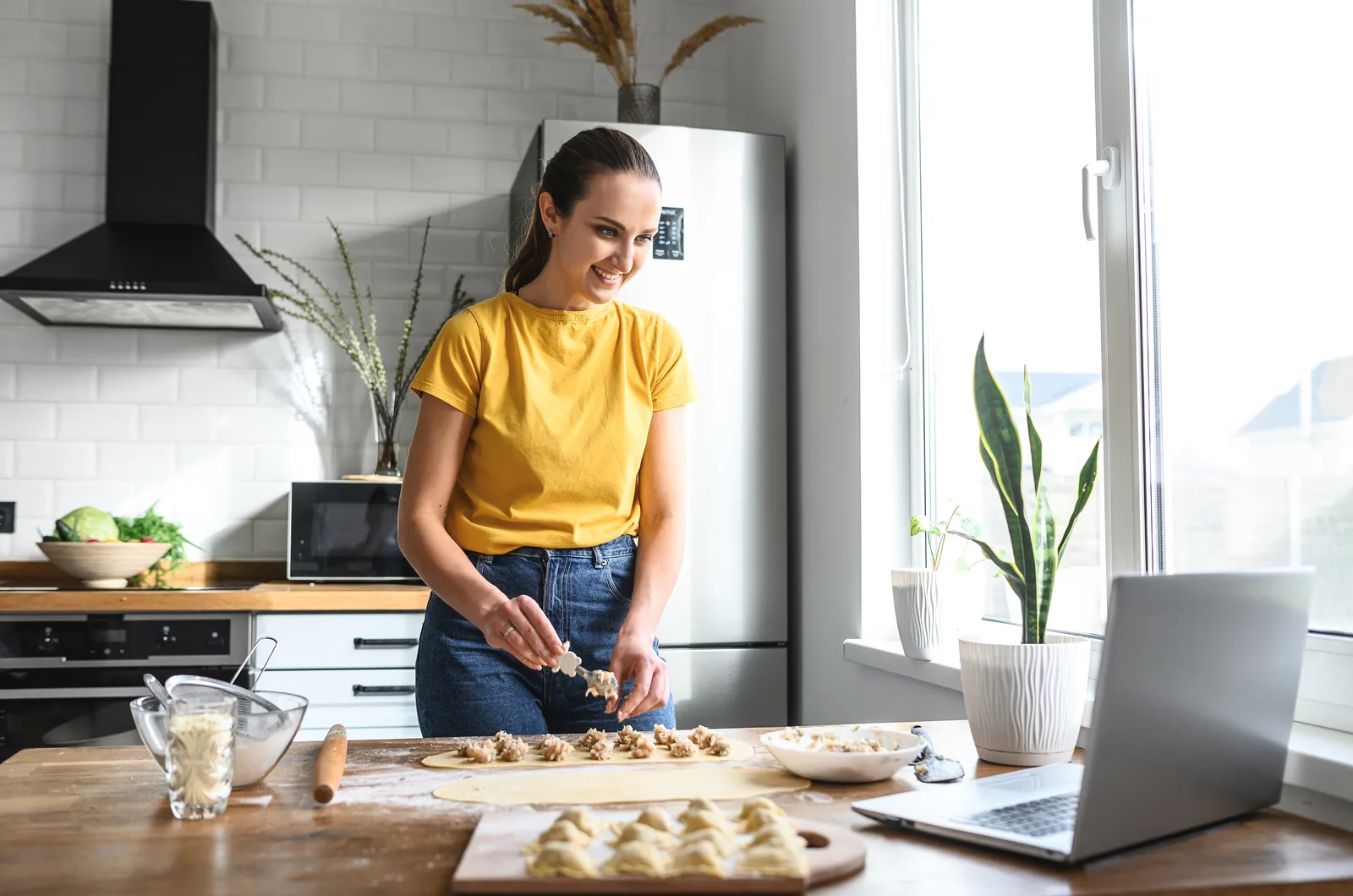 If you want to bring this eating-together thing to the next level, you can make it a longer activity. Start by cooking your lunch together, while you're on Video chat or while talking on the phone.
Exchange recipes and see how skilled you're in the kitchen. Take turns in picking the meal for the day. This way, you won't just bond— you'll also learn about your partner's taste in food.
6. Sending your clothes
Sometimes, the time before your next visit is too long and the wait seems unbearable. In order to make it all easier, send your SO a piece of your clothing or some other item that has your scent all over it.
You can even send them your favorite perfume to help them feel your presence until you meet again.
7. Writing a diary together
Why wouldn't you try writing a daily journal or a diary together? Sometimes, it's easier to express your emotions and thoughts on a piece of paper.
Just pretend that you're writing for yourself and try forgetting that your partner has access to this file. Of course, you'll add your daily activities here as well.
8. Stargazing
If you and your SO are miles apart, it is likely that the sky above you will rarely look the same. This is especially true if you live in different time zones.
That way, one of you will be stargazing while the other one will watch the sunrise. Don't forget to video-call your loved one to give them a chance to see the sky you're looking at.
9. Writing a love story
Every love story is beautiful but yours should be your favorite. Have you ever considered actually writing it down? You don't have to publish it or anything; it will be for your eyes only.
Here's an amazing idea: Why don't you both write your love story, from different angles?
Talk about the way you met, when you fell in love and how you felt in different situations throughout your romance. I'm sure the other person will be more than thrilled to read your side of the story.
10. Ordering takeout
Luckily, we live in an era of technology. That means that you can, among many things, order takeout to your SO's address, to surprise them, even if you live on the other side of the world.
Order their favorite meal and don't tell them anything— just ask the delivery to tell them who it's from.
11. Making a photo album
Sending your significant other a selfie with a witty caption is always one click away. But going to a photo studio, taking professional photos of yourself, and making a photo album you'll send to their address is taking it to the next level of romance.
Of course, this can be an activity you do together. Ask them to do the same and exchange albums.
Romantic Ideas For A Long Distance Relationship
Who said that you have to be near someone in order to be romantic? These long distance relationship activities will prove to you that miles mean nothing when you want to throw a romantic gesture!
1. A virtual date night
You don't need a bunch of long distance date ideas— a romantic, candlelight dinner will do the trick. Instead of sitting across the table from your loved ones, you'll take your phone with you and have dinner with each other on FaceTime.
Yes, you can go to fancy restaurants on a date night like this— you just won't order food for them.
2. Love letters
Is there anything more romantic than a handwritten letter or a love poem? I don't think so. Write your LDR partner a love letter and send it to them via actual mail.
If you think that this is too cheesy, you send an email love letter. Include a funny meme at the end and you're good to go!
3. Reasons why I love you
Good morning texts are old news. Let's bring things to a new level!
Start your day by telling your SO a different reason why you love them and ask them to do the same. Of course, this is one of the long distance relationship activities you can use to end your day, instead of a typical good night message.
4. Snail mail postcard
Turn this into a habit: whenever you and your SO travel somewhere without the other person, send each other a postcard.
I know you'll send them a bunch of photos from your vacation and you'll even put pictures all over social media. However, a good old postcard sent via snail mail is a different level of cuteness.
5. Surprise visit
Sadly, this is not always an option. However, whenever you have the time and the money to make a surprise visit to your partner, that's exactly what you should do! Nothing will put a smile on their face like this— you can bet your life on it.
6. Open when letters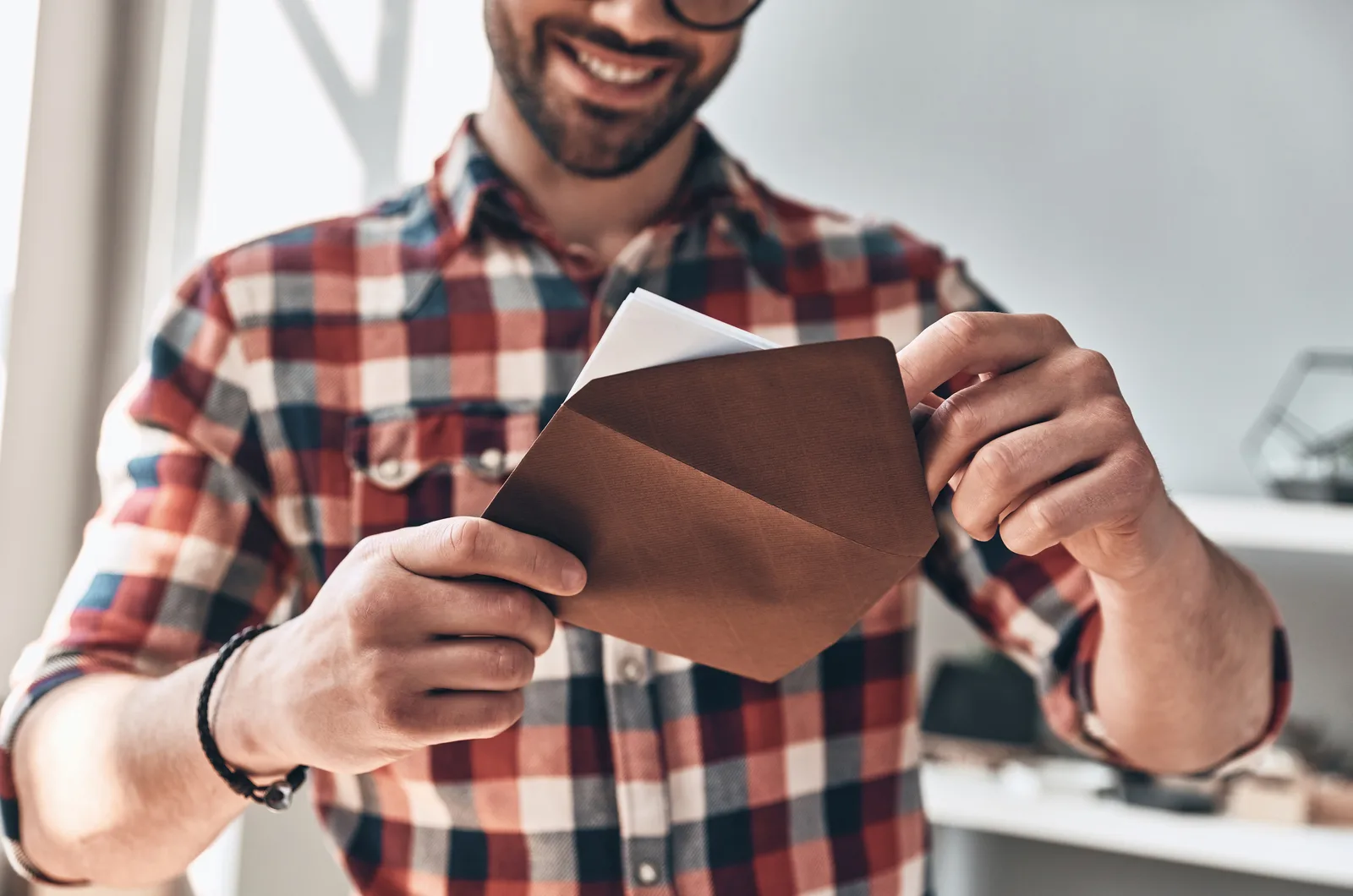 Have you heard of "open when" letters? It's actually similar to those scheduled emails we've already mentioned.
Basically, you write a bunch of letters to your loved one but they're only allowed to open them on special occasions. For example, there is an "open when you miss me" letter or an "open when you're angry letter".
When the letters will be opened is up to you and your other half. The important thing is for both of you to write them!
7. Long-distance bracelets
I promise you one thing: this is one of the best long-distance relationship gifts you could buy for yourself and your partner!
What is a long-distance bracelet? It's actually a set of two bracelets. When you press a special button on one of them, the other one starts blinking.
This is so romantic because you'll know every time your SO thinks about you.
8. Virtual trip
There are loads of sites that offer virtual tours around the city. You don't have to leave the comfort of your home— it's enough to log in and virtually be in another part of the world.
Why wouldn't you turn this into one of the long distance relationship activities and virtually travel with your SO?
9. Dance
Don't be ashamed to dance for your LDR partner. Just turn on some music, call them on Skype or Zoom, and dance together, both in your rooms. You can even slow dance or learn some new moves.
10. Meditate
Life is stressful enough and the fact that the person you love the most lives across the globe doesn't help much.
That is exactly why you should consider meditating together on video. Just find a tutorial on how to do it and enjoy the peace that will follow.
11. Online concerts
Spotify is not the only way to listen to music with your partner. You can stream a virtual reality concert together and enjoy the music until it becomes possible for you two to actually go to a concert.
Fun Things Long Distance Couples Can Do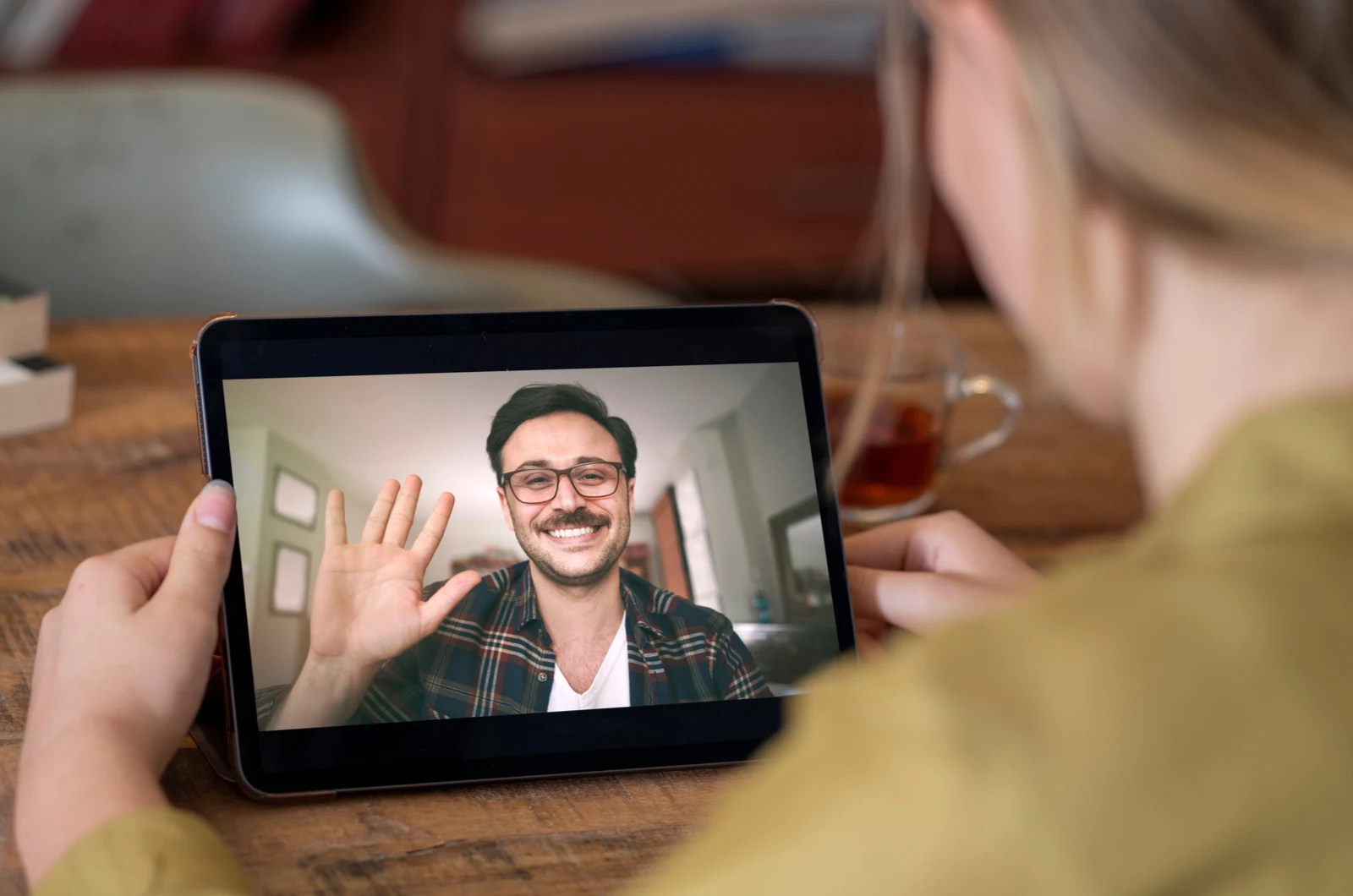 A healthy relationship is about smiling and laughing together, among other things. These long distance relationship activities will bring you loads of fun and clear the tension away!
1. Never-have-I-ever game
The rules of the never-have-I-ever game are pretty simple: one person says something they've never done. If the other person did it, they have to drink up. And if you want to spice things up, there is also a dirty version of the game.
2. Would-you-rather game
The same goes for would you rather questions. You give your partner two choices and see which one they'll choose. After that, it's their turn to ask!
3. Truth or dare game
For a truth or dare game to really work, your cameras have to be on. I mean, how else can you know that your SO actually did the dare they chose?
If you're comfortable around them, you can try out the adult version of the game and spice things up for real!
4. Scavenger hunt
This activity takes some planning but it is doable without much trouble. Plan a scavenger hunt and make your SO look for clues before they get to your romantic surprise.
Of course, they must take their phone with them to let you know about their progress.
5. Planning your next getaway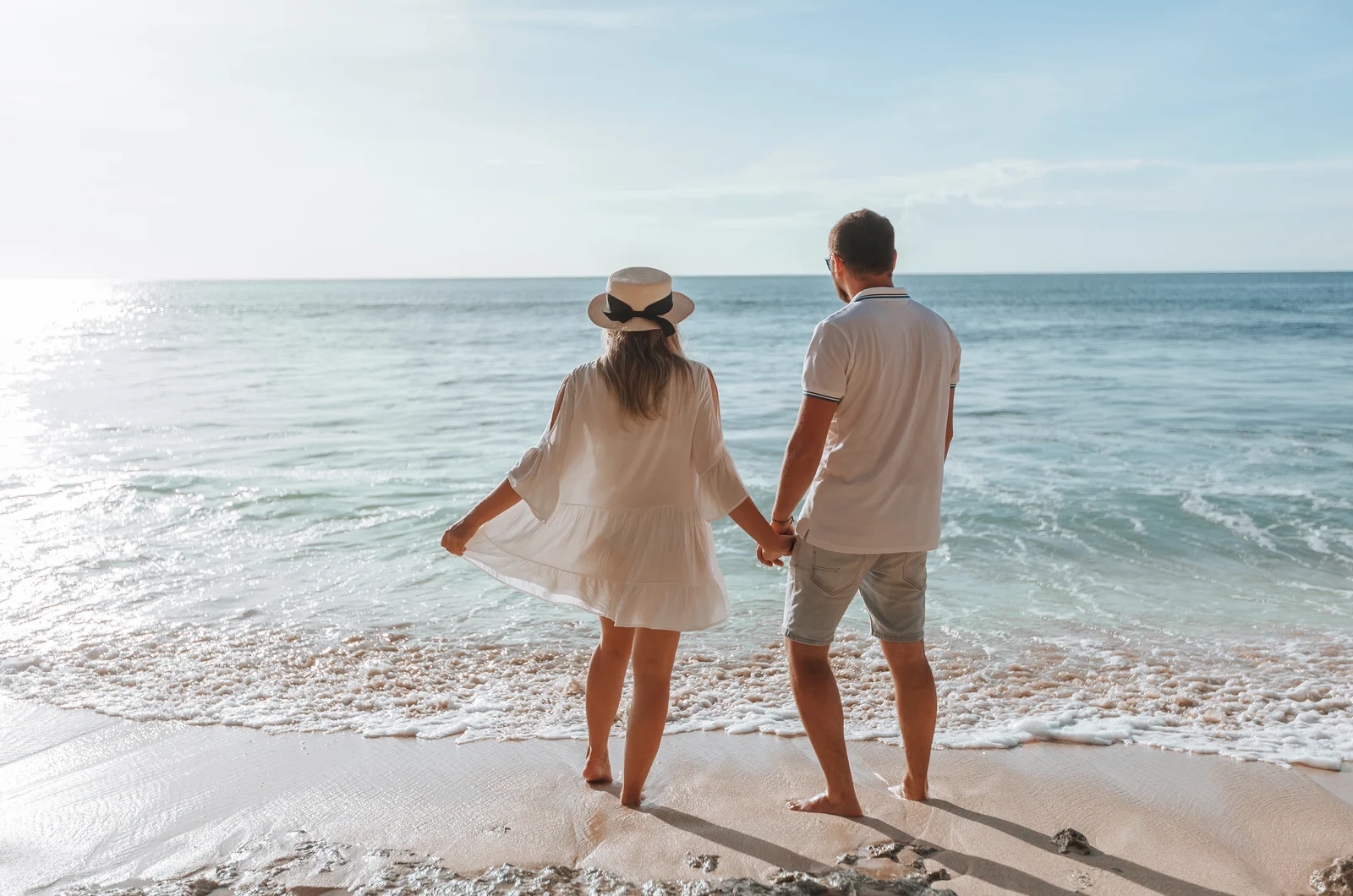 Daydreaming is not over! When you really miss each other to the point that you can't stand it, focus on the bright future that awaits you.
Plan your next getaway but do it in detail— find accommodation, transport, and vacation days. That will keep your mind off your current situation.
6. E-cards
There are many sites that offer free ecards you can send to your significant other. Even though they're primarily designed for special occasions, you don't have to wait for their birthday or your anniversary to send them one. Just let them know you're thinking of them— that will put a smile on their face.
7. Writing a blog together
Why don't you start a site together? Start a blog or a site where you'll give other LDR couples advice on making their long distance relationship work.
Or you can just write about your daily activities. Remember: you're not doing it for the audience but for you two.
8. …or filming it
What about making video blogs (vlogs) or starting your own YouTube channel? You can document your activities on video as well.
Film Reels or TikTok videos. Share a profile and do video transitions. In an era of social media, the possibilities are endless, it depends on what you enjoy doing the most.
9. Karaoke
Here's a fun activity to do with your LDR significant other: karaoke!
Don't worry, you don't have to actually pay a visit to a karaoke bar, you can find everything you need online. Instead of being scared that you'll embarrass yourself, forget about your singing abilities and focus on having the best time of your life!
10. Online video games
You might not be into video games but if your partner enjoys playing them, you should tag along. Trust me, it will be fun simply because you're doing it with them.
If you do some exploring, you'll see that there are a bunch of online multiplayer online games that you can play together! All you have to do is find the one that suits you the best!
11. Online courses and classes
A healthy relationship is all about personal progress as well. So, why wouldn't you mix business and pleasure? What do you think about spending time with your partner while learning something new?
It sounds amazing, I know. Well, if you two take an online class or course, it is exactly what will happen.
12. Get naughty
Just because you can't be physically intimate with your SO, it doesn't mean you can't spice things up. Sexting or getting naughty in front of the camera is a way to keep your relationship heated up until your next visit!
13. Voice messages
Here's a tip: instead of texting your partner all the time, opt for voice messages. Make it a habit to send each other voice messages on a regular basis.
Hearing the sound of your loved one's voice deepens the connection and brings you two closer. Besides, there is a difference between writing down a joke and saying it out loud!
14. Get married virtually
Did you know that you can get married virtually? Of course, it has no legal meaning but it is definitely one of the most fun long distance relationship activities you'll come up with.
Pick a wedding dress, a tuxedo, a best man, and the bridesmaids. See this as a rehearsal for the real deal!
15. Gym day
Another fun activity is going to the gym together. It won't only make you fit — the gym will also serve as a great stress reliever.
Some physical activity will keep you tired until your next visit. Besides, who can be a better motivator than your partner?
How can I make my long distance relationship more special?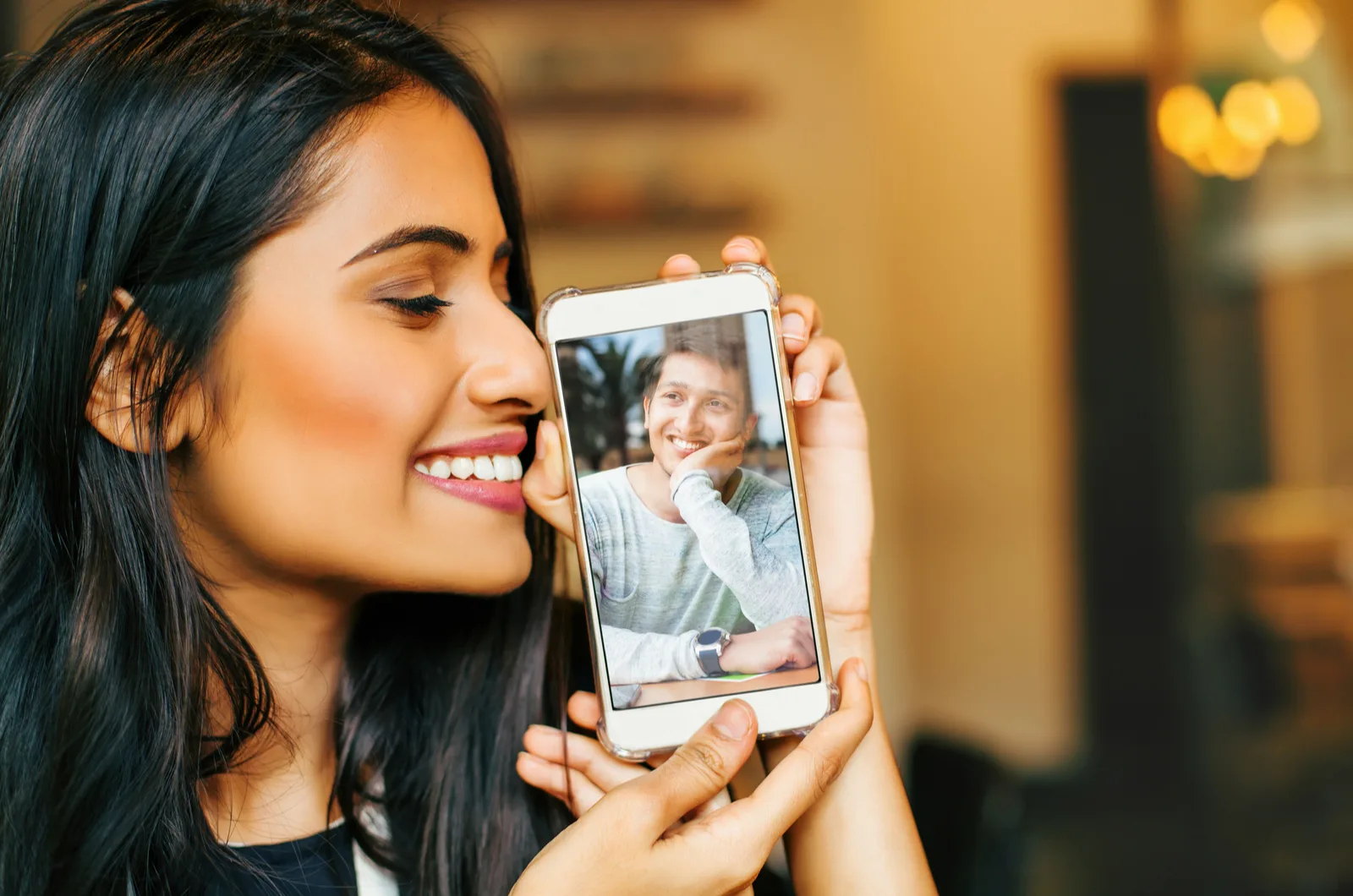 The way to make your long-distance relationship more special is to do your best to treat it as if your significant other is physically present next to you. I know that this sounds impossible at first but trust me, with the help of the Internet, web cams, social media, Skype, Video Chat, FaceTime, and different apps, making it happen has become easier than ever.
Instead of limiting your communication to text messages and phone calls, do some of these interesting long-distance relationship activities listed above. Go on dates and "take each other" everywhere you can.
Another thing that will keep you mentally sane is talking about the future. I'm sure that you don't plan on allowing this long-distance thing to go on forever.
Instead of fantasizing about your life together, the trick is to make actual future plans. When you have a clear agenda, things will become easier!
To Wrap Up:
Nobody tells you this before getting into an LDR: it is hard! I mean, building a healthy relationship is difficult on its own, let alone when your significant other is miles away from you.
However, it can be done if you both want to make it happen and if you're certain that this is the real deal. And I assure you that these long distance relationship activities will help you along the way!