Are you looking for some fun and different ideas for your next girls' night? Well, search no more.
With these 40 girls night ideas, you're guaranteed to have a date night to remember.
We all have our own set of responsibilities and don't have much time to hang out with our besties.
Still, we all need to take some time off from our busy schedules and organize a girl's night.
It's a great way to make up for lost time, relax, unwind, and laugh our hearts out.
Catching up with your girlfriends while sipping your favorite drinks seems fun already, but why not spice things up a bit and try some new things together?
No matter if you're staying in or going out, here are many fun ideas that'll inspire you to organize the most fun night with your besties ever. Let's dive in already!
Ladies Night Out Ideas
If you girls just wanna go out and have some fun, check out these great ideas for your girls' night out.
What's your favorite? Mine is heading to a cocktail bar with my besties, of course.
Hit the club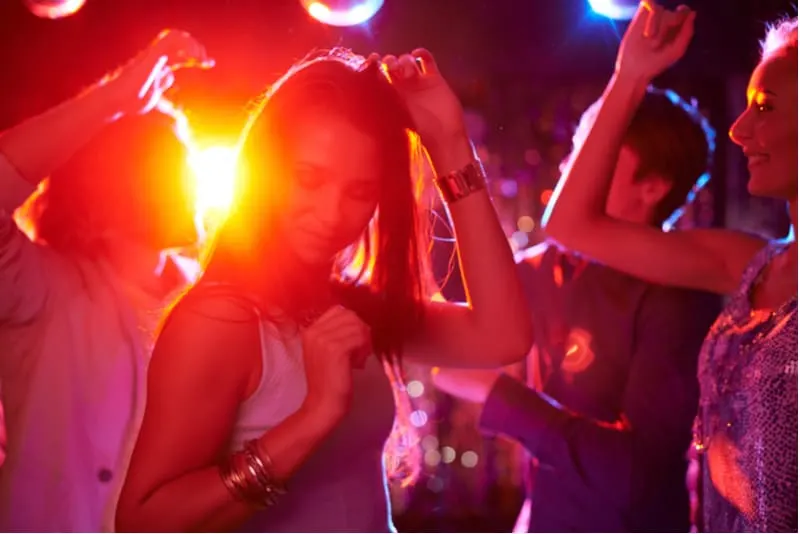 If your crew is into dancing and loud music, then clubbing is the perfect choice for you.
Glam up, put on your highest heels, take a few selfies, then hit the club.
Drink, dance, and enjoy your girls' night like there's no tomorrow (but keep in mind the importance of the girl code).
Who knows, maybe you and your friends even bump into some handsome guys there. It can't hurt, right?
You can't go wrong with wine & dine night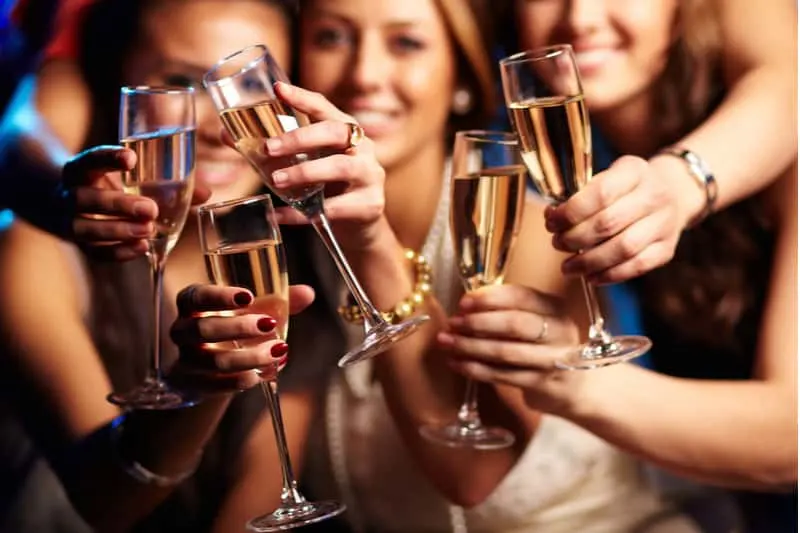 If you're wine lovers like me and my friends, then wine tasting may seem the most tempting idea for your next girls' night.
Find some wineries or wine shops close to you and go explore them.
Ask a sommelier or waiter to recommend something good – they're bound to have a wine that will suit your personal taste.
Go to a karaoke club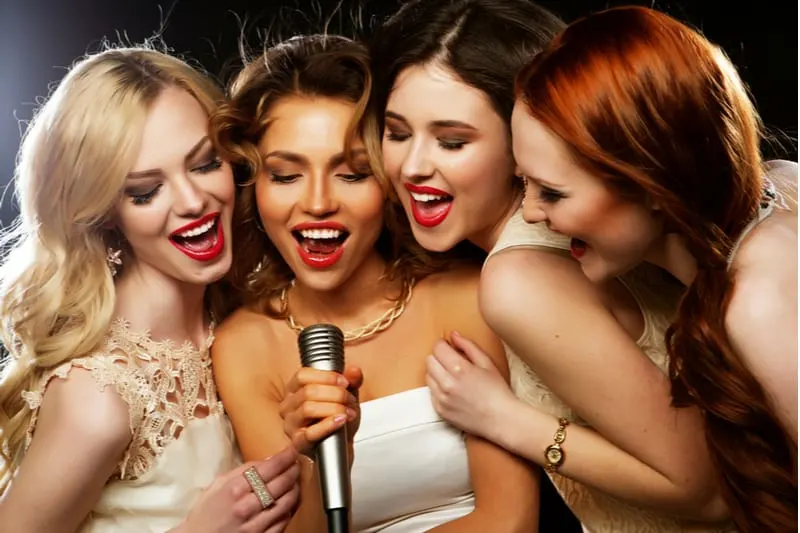 Just upon hearing the word karaoke you already know you'll have a blast.
And if a little courage is what you need, the recipe is simple: do a couple of shots before you go on stage and sing like nobody's listening.
So, find a karaoke club in your town and ask your girlfriends to meet you there.
Sing all together (can you hear Girls Just Wanna Fun) or go solo – the choice is yours. Either way, an amazing time is guaranteed.
Dance the night away at some dance party near you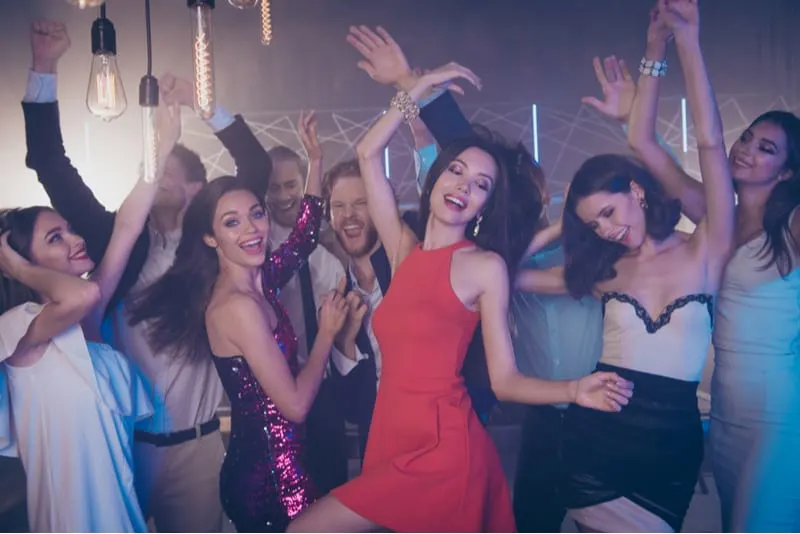 ​Heard that someone's throwing a dance party? What are you waiting for then?
Call your besties, slip into your favorite dress, and dance the night away with your girlfriends.
Are you in for some late night shopping?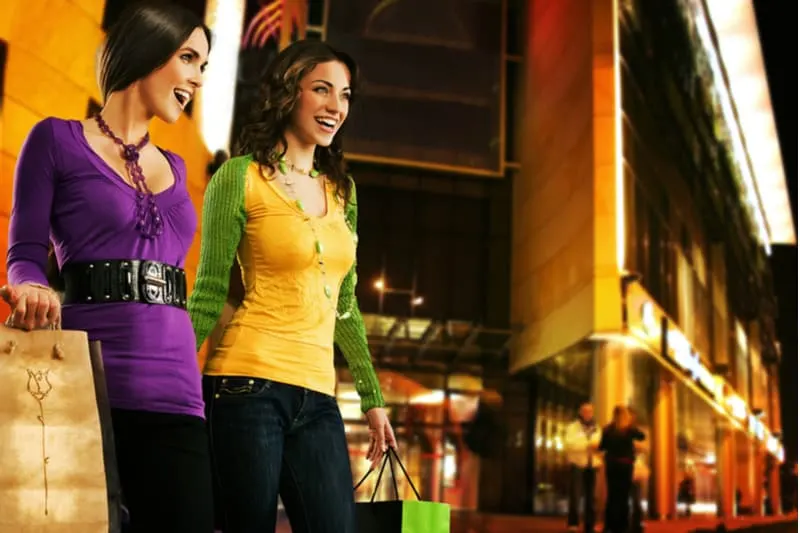 If when planning your girls' night out, you can never think of something that will please every one of you, well then, shopping is the best solution for you.
Which girl doesn't like shopping? Your besties will definitely be happy to spend your girls' night shopping.
You can dress up in different stores, take photos of each other in some funny-looking clothes, and give fashion advice to each other.
Get your hands on some great concert tickets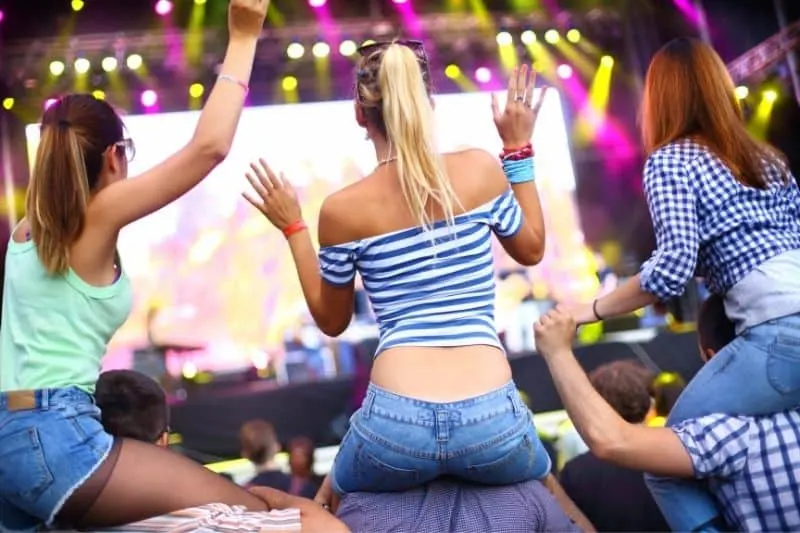 You and your best friends probably share the same taste in music and enjoy the same favorite bands or solo artists.
So, why don't you explore a bit to see if some of them are performing soon near you. I'm sure your friends will be over the moon once you share this idea with them.
Dinner at a restaurant you've never been to before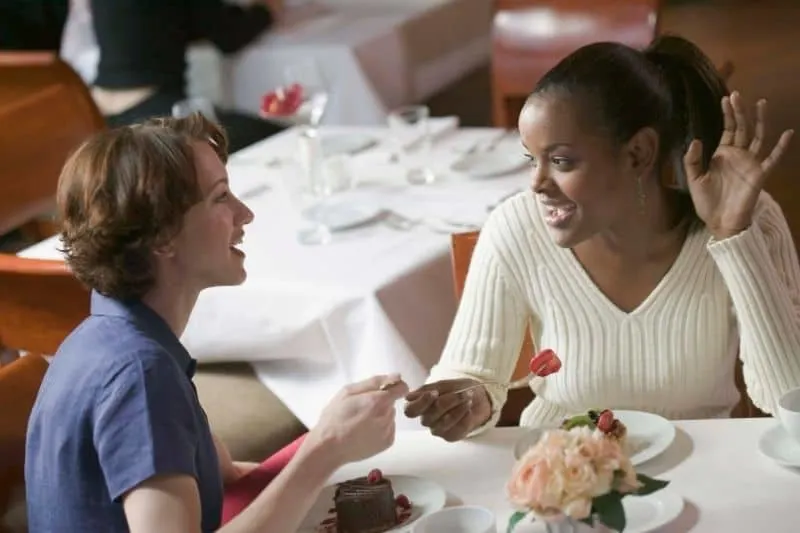 Looking for something simple and enjoyable? Well a dinner date at a restaurant you've never been to before is perfect for your next girls' night out.
A chill and relaxed atmosphere, accompanied with some good food and laughter from your friends is just what the doctor ordered.
Explore some new restaurants in the city and, while we're at trying new things, order a meal or drink you've never tasted before.
Don't forget to toast to new experiences, good food and never-ending friendships.
Sit around a bonfire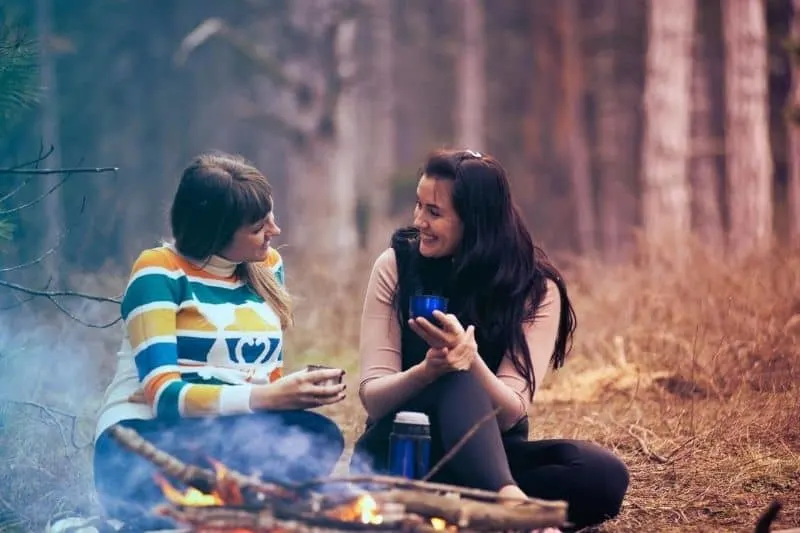 If you want to do something unusual with your girls, but still keep it low key, then this idea will work like a charm for you.
Take your camping equipment, step out in nature, and light a bonfire (safely, of course).
Trust me, there's nothing more relaxing than sitting by the roaring flames. Oh, don't forget to pack the marshmallows!.
Play laser tag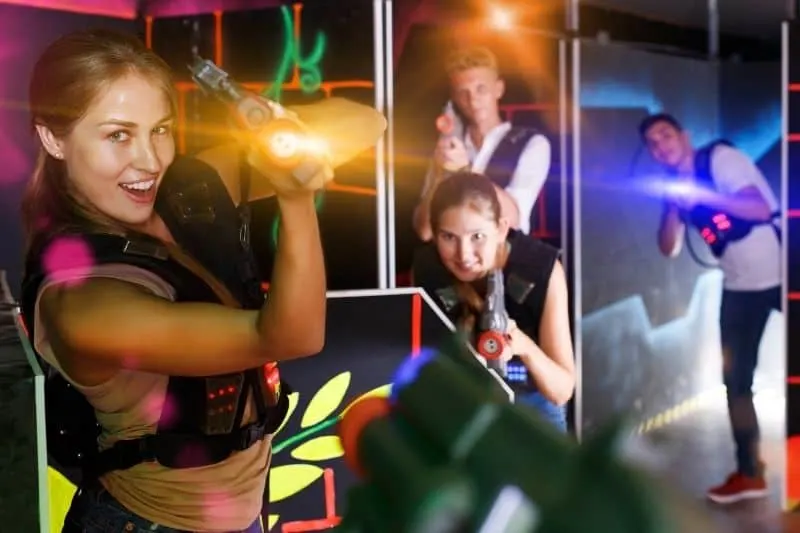 Why not? It's definitely a fun girls night out idea. Laser tag is an exciting way to spend your night out.
You should record it all somehow and prove how good women are in laser tag.
And don't be upset if your team doesn't win or when one of your friends shoots you and eliminates you from the game.
You're not competing, you're playing it for fun, remember.
Try a real-life Escape Room game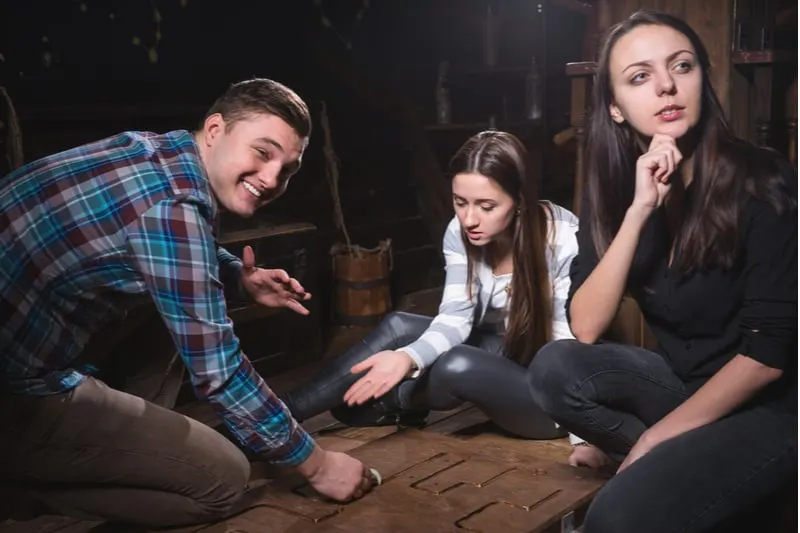 A real-life Escape Room is an adventurous game where you'll have to work together and show how resourceful you are.
This will definitely be something different than you're used to doing on your girls' nights.
Cooperate, have fun solving the puzzles, and show that you can achieve anything when you're together.
Saturday night is another name for bowling night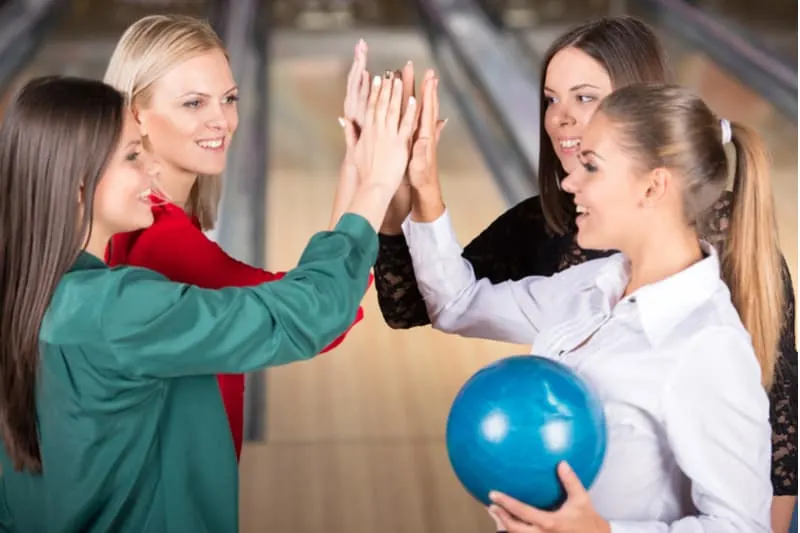 Yes, it sure is.
Granted, it might not be the most unique idea because you've probably done it several times by now for your girls' night out, but it's always a fun way to spend the night together.
Maybe one day, you could even organize a bowling tournament with your besties.
Get tickets to a sporting event
Who said girls don't like to watch sports? I think that's one of the biggest misconceptions about girls.
There are so many women who like sports and watching sporting events.
If you and your girls and you are of these women, then go ahead and get some tickets to the next big game for your next night out.
Buy some snacks, grab good seats, and enjoy the thrill of it.
Practice your acting skills in an interactive play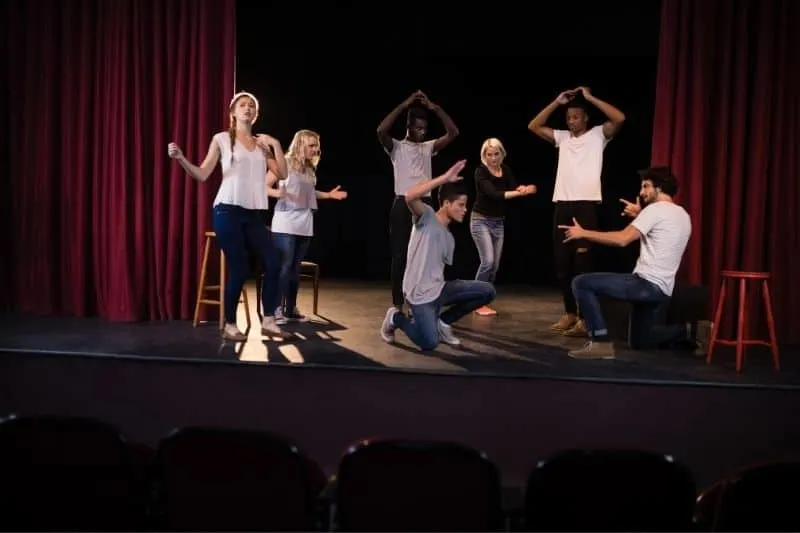 This is definitely an interesting way to spend your girls night out.
Find out if there are any interactive plays in your city and make it your next girls' night idea.
Those kinds of plays are always entertaining and engaging because the audience gets to participate in the play, too.
And if one of you gets picked to perform something, it'll be even more fun for you all.
Go to a comedy club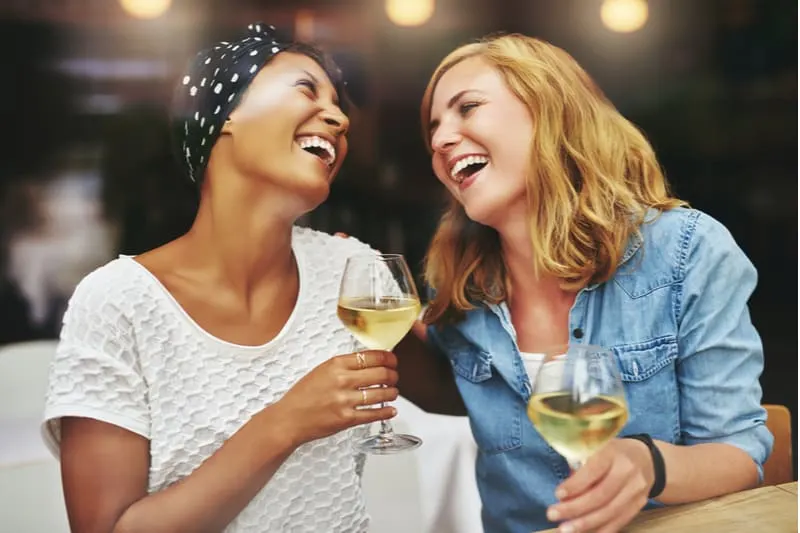 Is there a better way to have fun and laugh your socks off than to watch live stand-up comedy?
If one of you girls has a great sense of humor, go on amateur night and try out your own little routine on stage.
Try your luck at a casino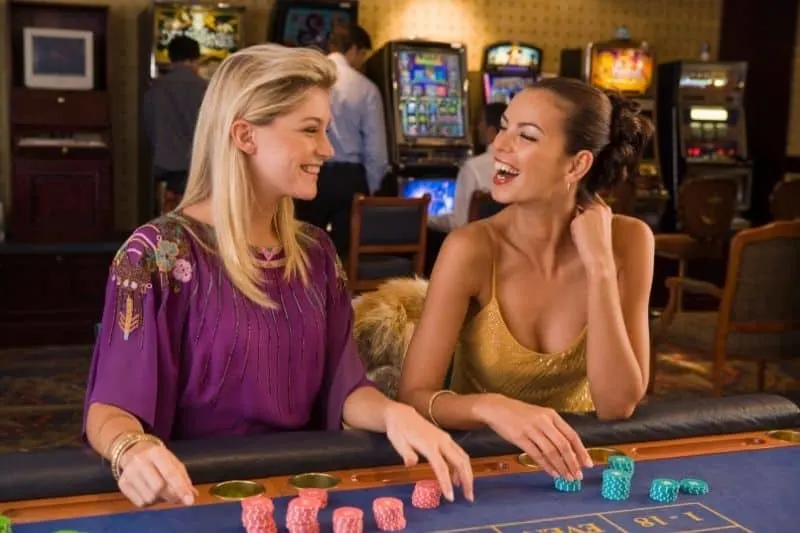 Go to a casino and try your luck together. Who knows, maybe you get lucky and win something. Order your favorite drinks and start placing your bets.
If you ever get the chance, you should visit Las Vegas with your friends.
Before you get married, that's definitely a bucket-list place you need to visit together.
And remember, whatever happens in Vegas, stays in Vegas.
Attend the opera with your best friends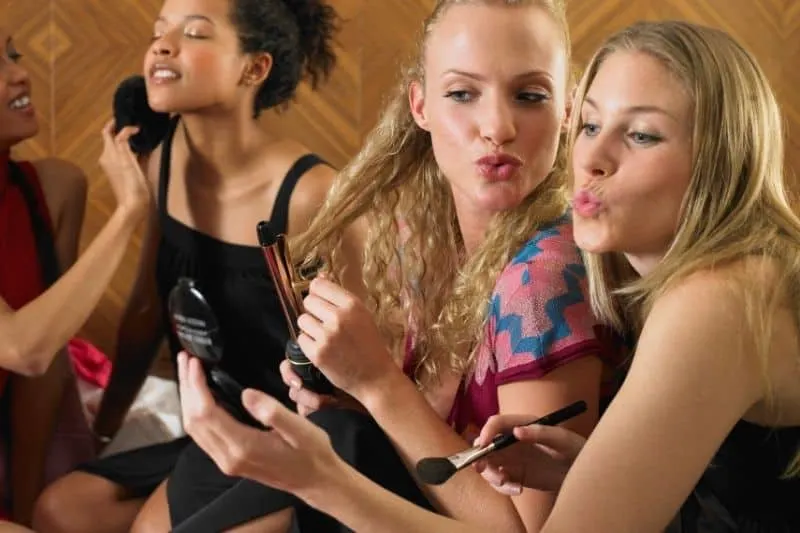 Maybe attending opera and listening to classical music isn't your definition of a good girls' night, but you should try it once. You might just love it.
Do something different for your besties night, wear some elegant dresses and jewelry, and go watch an opera or ballet.
Go to an amusement park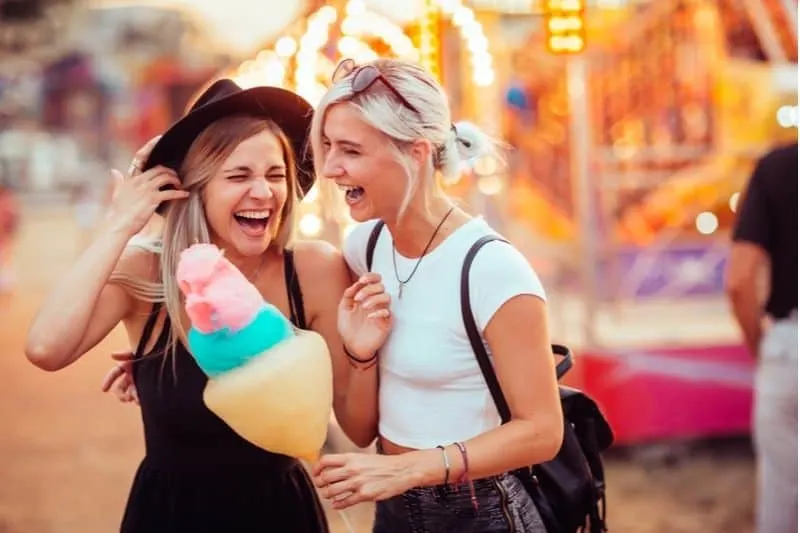 I'm pretty sure that your friends and you like amusement parks, even though there are some rides that you wouldn't dare try because they seem way too scary.
Try out some exhilarating amusement park rides with your friends and ask someone to take pictures of you all.
It'll be great to share them on your social media.
Throw a fake bachelorette party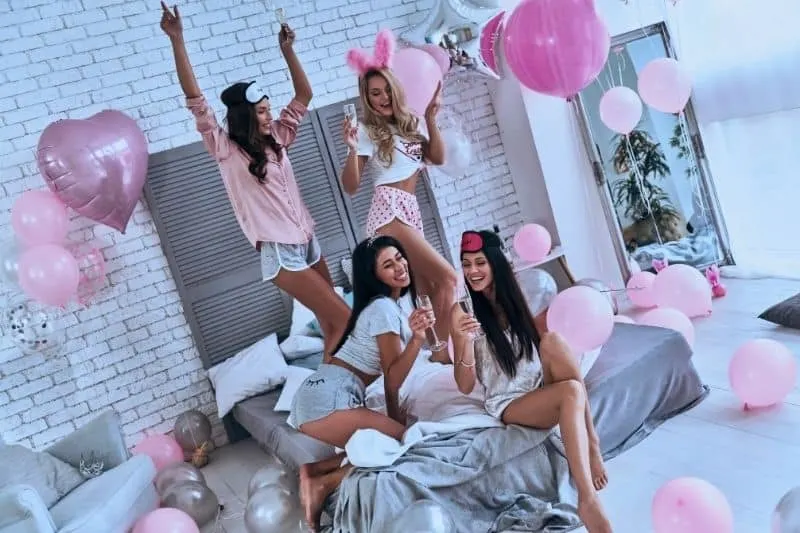 We all know how fun bachelorette parties always are and if we could have one every week, it'd be awesome.
Well, luckily, it's easy – you can make a fake one and still enjoy it with your friends as if it's real.
Go to a jazz club
Jazz isn't dead and it definitely mustn't be forgotten. It's the kind of music that can never be replaced because it's truly unique.
If there is a jazz bar near you, you should plan your next date there.
Wear some casual clothes, order your favorite drink, and relax to the inspirational jazz vibes.
Head to your favorite cocktail bar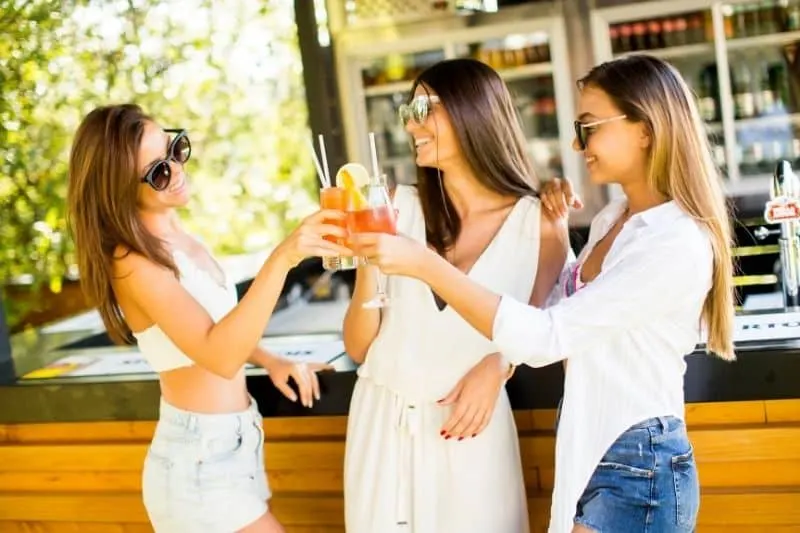 Mojito, Bloody Mary, Cosmo… What's your favorite cocktail? Take a load off and enjoy your night out.
Yes, there might be some hangover consequences the next day, but it's totally worth it.
Heading to a cocktail bar, drinking your favorite cocktails, and just chatting with your girls will always be a fun way to spend your girls night out.
Ladies night ideas for home
If there are no ladies night event ideas available in your town, create your own.
You might also want to keep things low key and casual with just a few of your best friends. We got your girls date night covered with these awesome girls night in ideas.
Host a happy hour at your home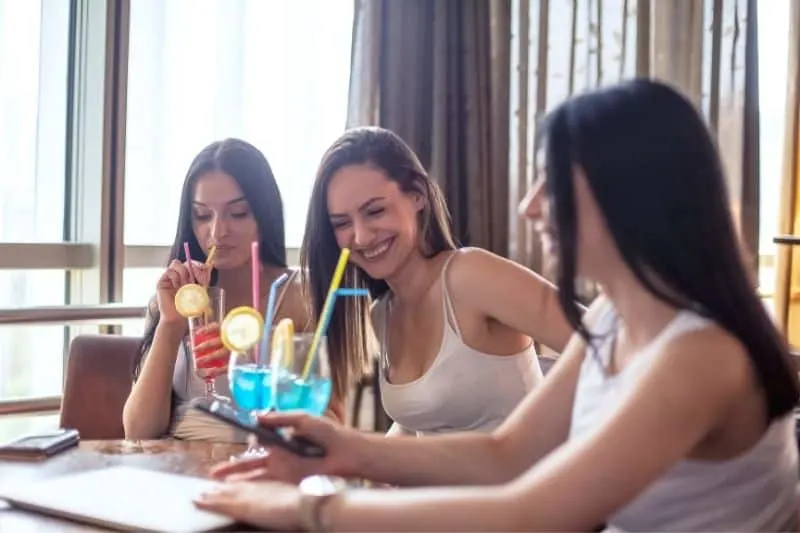 Invite your girls for happy hour at your place. Keep it all low key.
Make some snacks, prepare some appetizers, or buy a good bottle of wine and unwind with your friends a bit.
There is a reason it's called "happy hour" because it's definitely a fun way to spend a night in, both for the person who's hosting it and for the guests.
A very simple yet fabulous way to get together with your girlfriends.
Movie night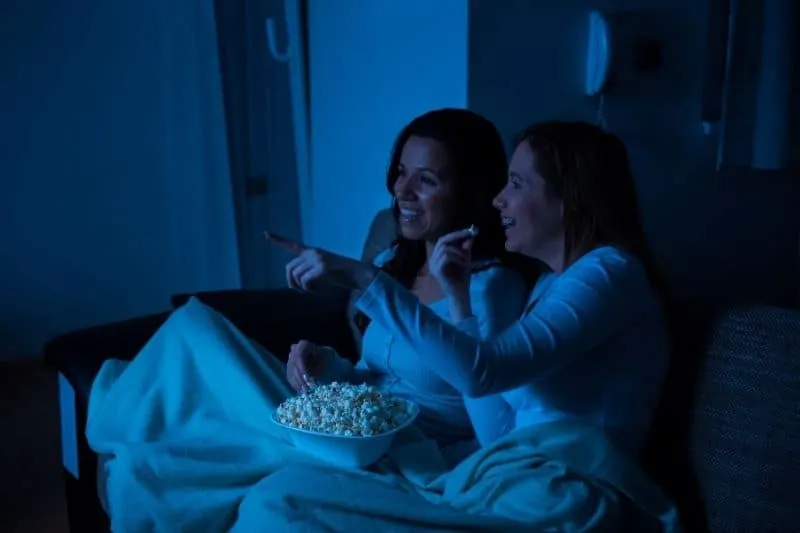 Invite your friends to your place. Pop some popcorn, bring out the best bottle of wine you have, and let the movie marathon begin.
Netflix or some classics is by far one of the best ways to spend your besties-date night in.
Oh, if you don't know what movie you should watch, just Google: "best movies of all time."
Play video games together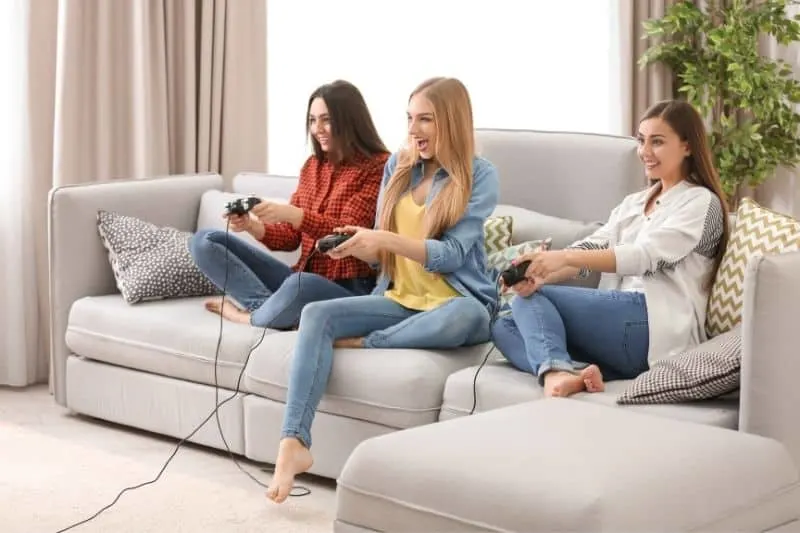 Why don't you make your girls night a game night? Who said that boys like to play video games more than girls? That's absolutely not true.
There are so many girls who are into video games and actually better at it than most men.
You can also team up on some online video games and interact with other players.
Throw the perfect sleepover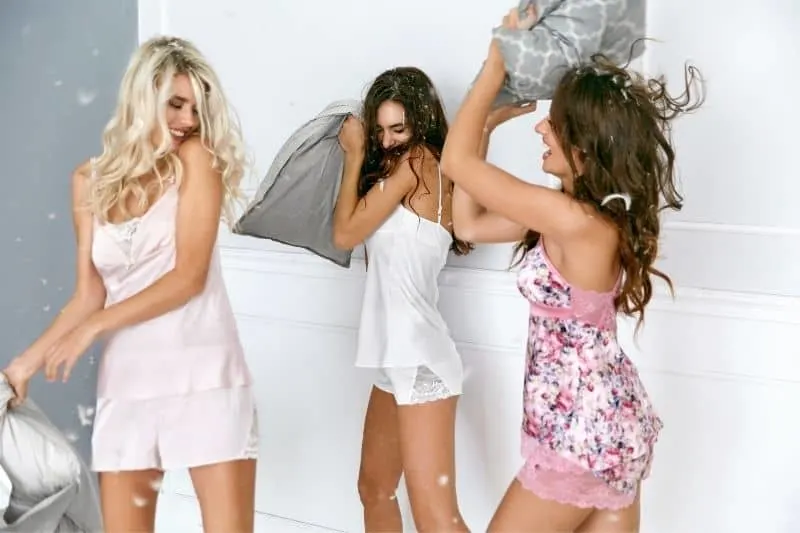 This idea will take you back to your younger days when you used to have sleepovers with your friends almost every weekend.
Pillow fighting, playing truth or dare, talking about guys, gossiping about other girls, watching movies, doing each other's makeup and hair, drinking wine…
These are just a few fun ideas you can do at your slumber party.
Play board games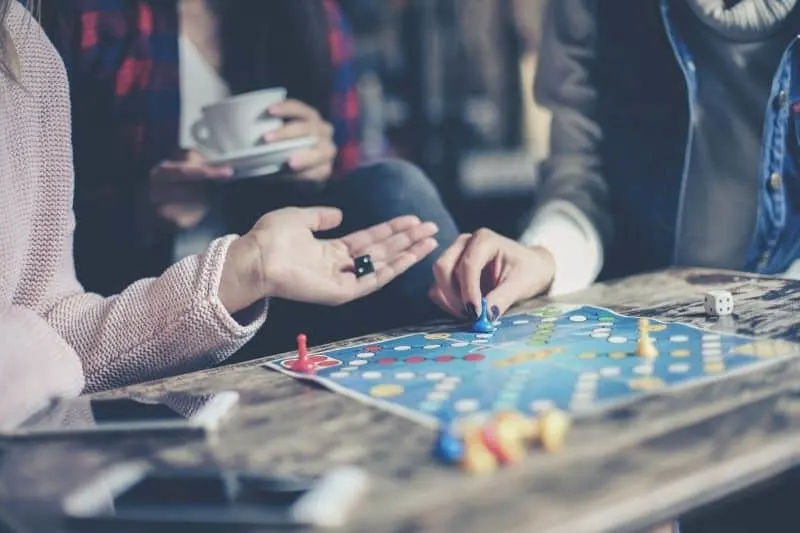 If you really want to keep things low key but still enjoy your night in, there are so many interesting board games for you to play.
There is one condition, though. Don't fight over the results or be a sore loser – remember this should be a fun and relaxing night with your girls.
Find some DIY project online and get crafty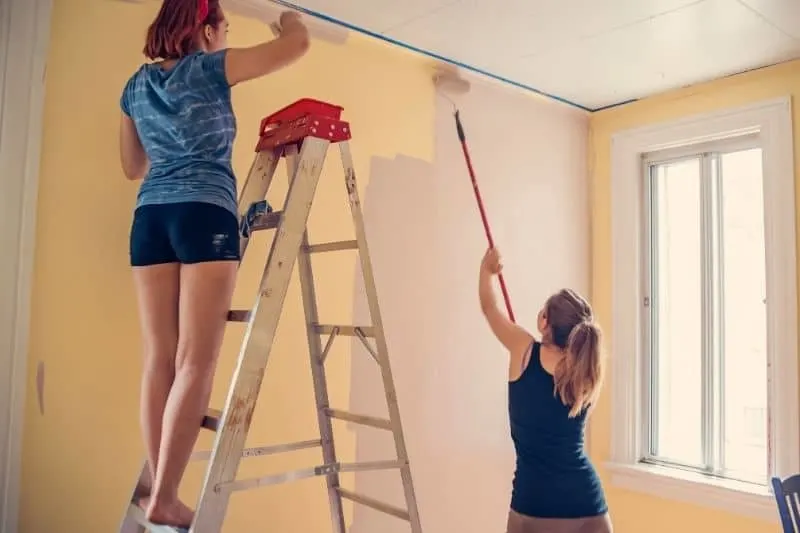 If you've run out of ideas for your ladies night, you can Google some fun craft ideas for girls night and get crafty with your besties.
If you were planning to redecorate your place a bit, then call your girls and let them help you with it.
You'll have fun with some DIY projects and do something useful at the same time.
Start a book club with your girls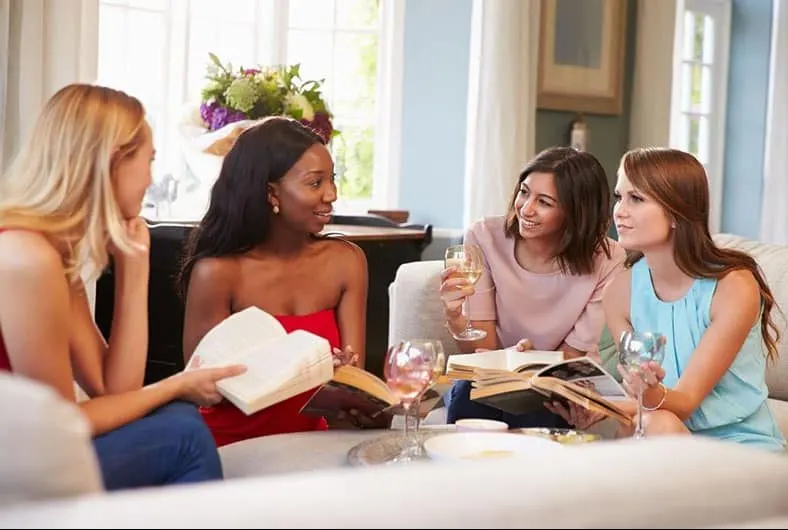 If you girls are into reading books, why don't you start your own book club then? The first time, you can host it at your place.
Discuss some books you've already read and find some new interesting one to read for your next book club meeting.
Drinking wine while discussing an interesting book – it doesn't get better than that.
Watch your favorite chick flick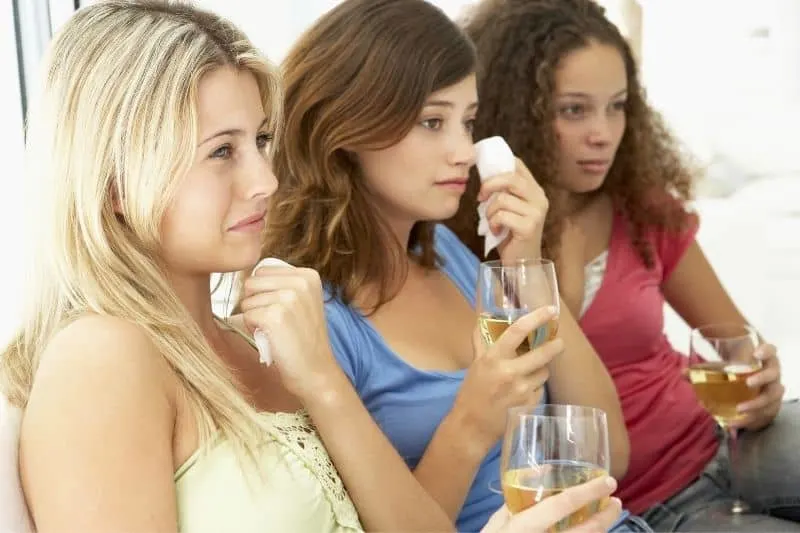 I bet you all have at least one chick flick you've watched several times already, but you could watch it over and over.
Then, watching that movie is a great way to spend your next ladies night in. Maybe some of your friends haven't watched it (or maybe you all know every line!)
Either way, it'll be great to watch it together and show your girls why that movie is your all-time favorite.
Try some new recipes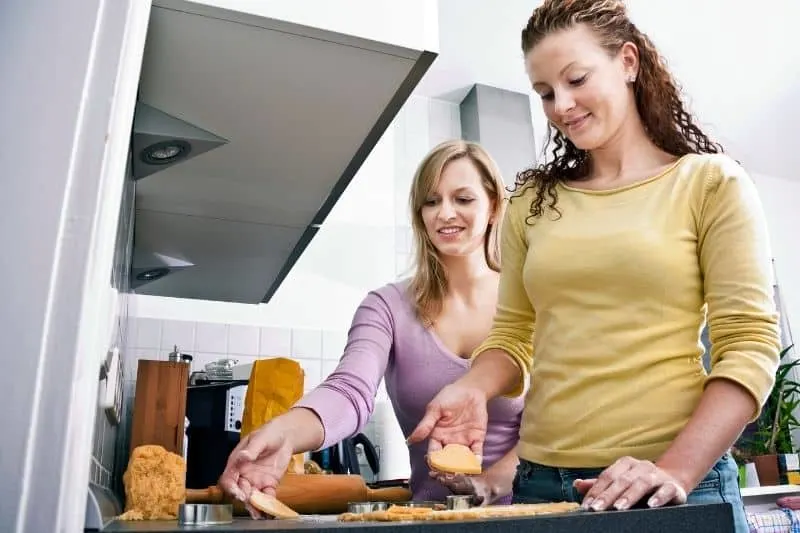 Open up that cookbook that was only collecting dust in your kitchen, invite your friends, and try out some new recipes.
Make homemade ice cream or chocolate truffles. Then find a movie, make some drinks, and taste your delicious dish.
Set up a home karaoke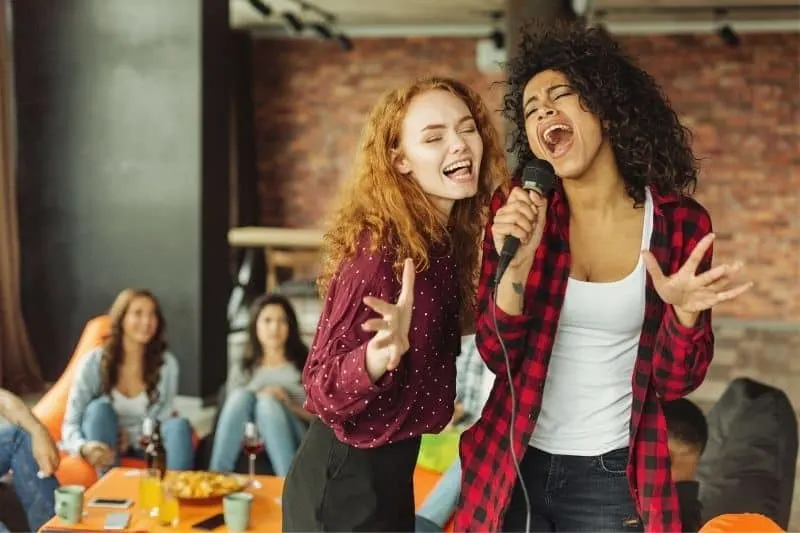 Nothing screams fun more than karaoke night with the girls.
Set up a karaoke machine, choose a playlist, open that bottle of vino, and let the vocal party begin.
Treat yourself to a relaxing at-home spa night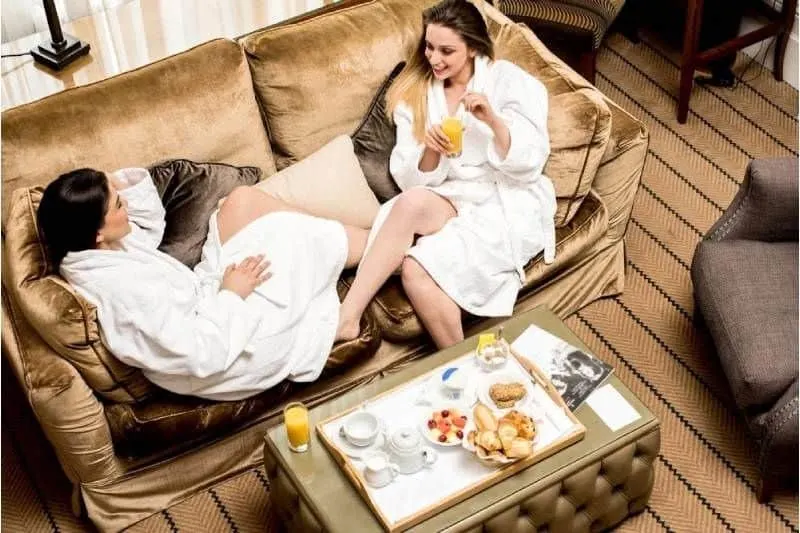 Do your favorite spa activities at home. We all deserve some pampering, and the best thing about it is that it can be done at your own home.
Put some relaxing music on, make homemade face masks, do each other's mani-pedis, or any other spa treatment you like.
Start a blog or YouTube channel together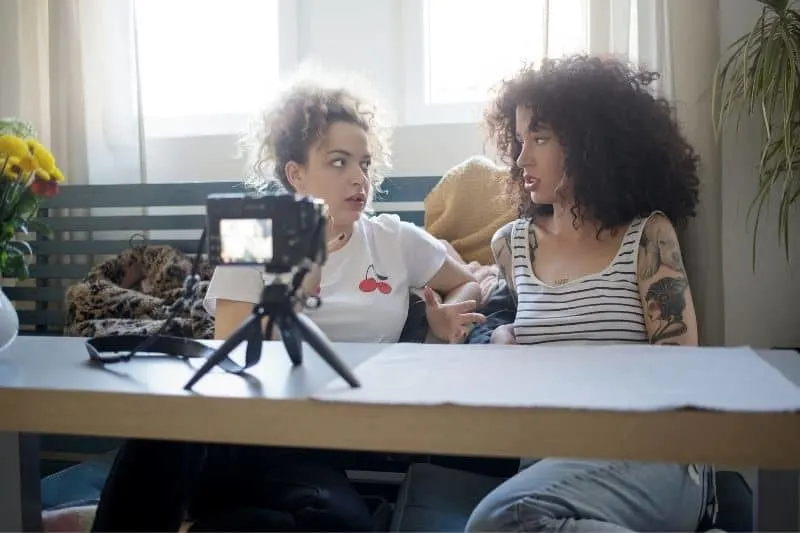 If you like to write or talk about different topics, you can start a blog or vlog the next time you meet up for a ladies night.
Maybe others will like and find your posts helpful – and you may just earn some money that way, too.
Dress up, makeup, and have a photoshoot
If you're hosting ladies night at your place, let your friends go through your closet and find some clothes they like.
Prepare a professional camera, dress up, and take snapshots to share on your social media.
Play some thought-provoking conversation games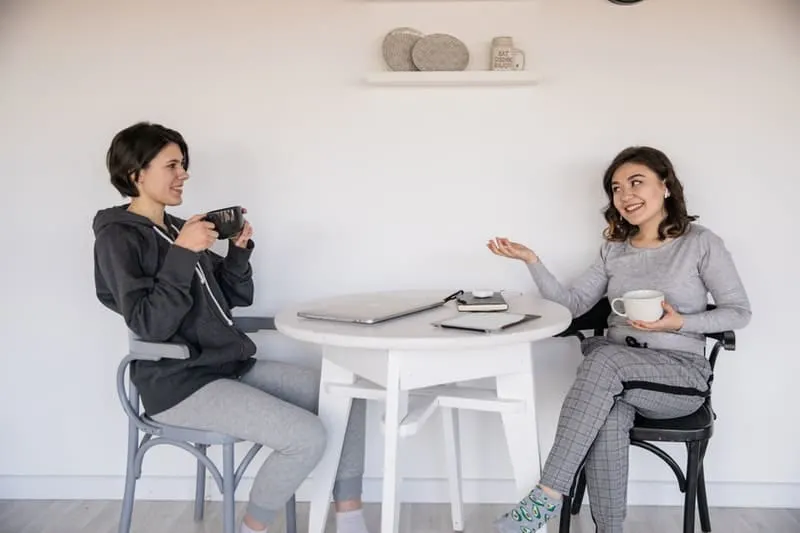 Why don't you show how much you really know about each other? Do you have any secrets you haven't shared with your friends?
Are there any embarrassing questions you've never dared to ask? There are so many conversation games you can play.
This could also be a great topic for your vlog, if you decide to start a YouTube channel together.
Take an online exercise class together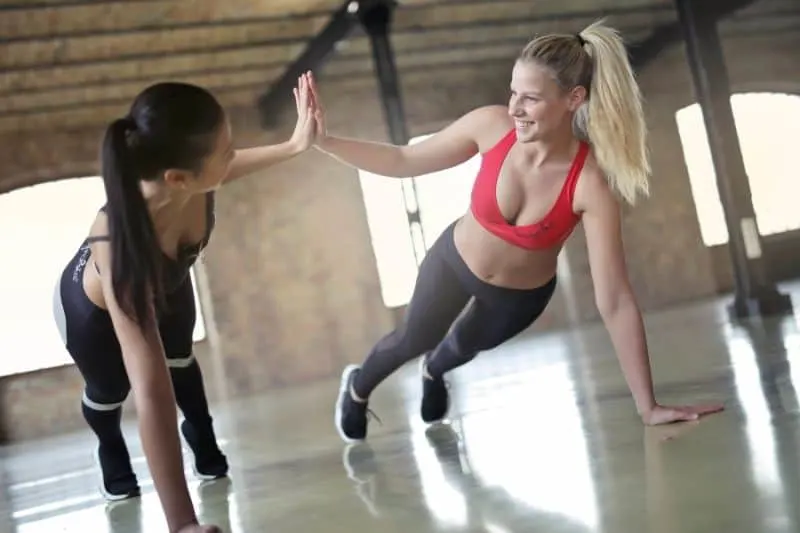 Some of you girls probably exercise often, but why not do it together in your own home?
Find some workout videos on Youtube or take an online cardio class together. Do something fun and healthy together.
Throw a pool party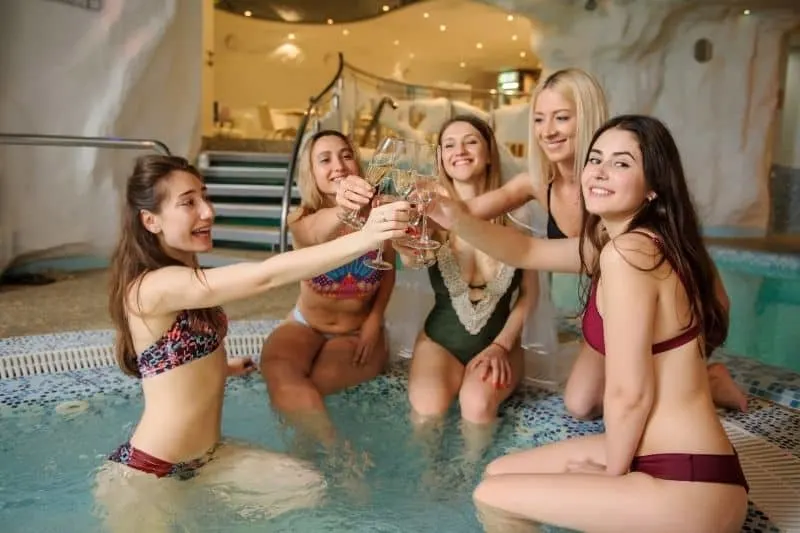 If one of you has a pool at her house, you can throw a pool party with snacks and cocktails.
If none of you have one, you can always rent a cottage with a pool and make a weekend getaway of it. Sounds amazing, right?
Order takeout for your girls' night in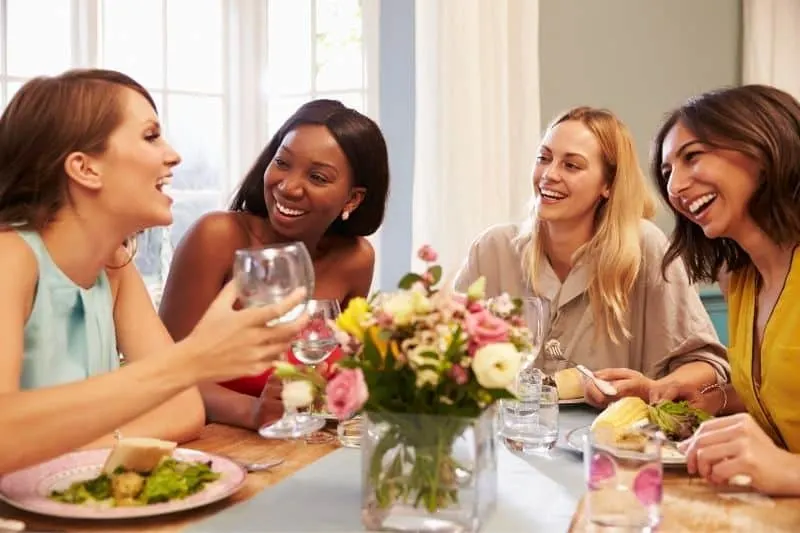 Don't stress about dinner if you're hosting a ladies night.
Order in everyone's favorite food, open a bottle of wine, and your girls will be more than happy.
Make it a fondue night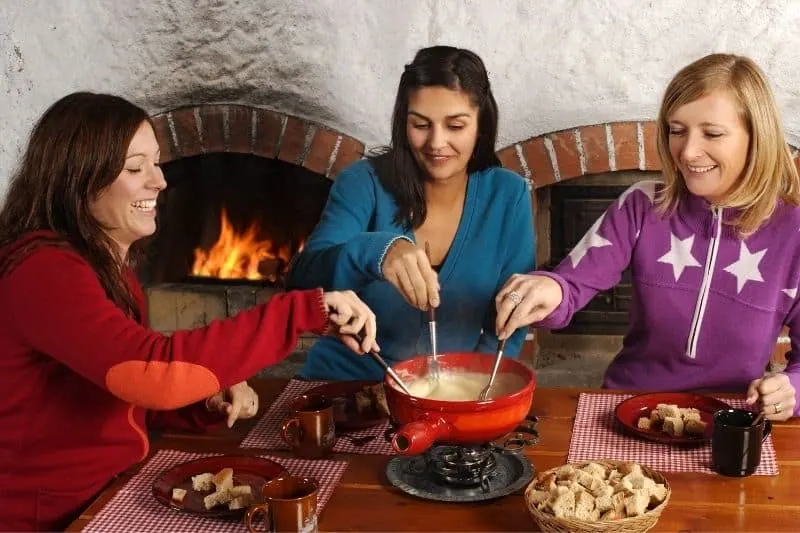 I'm sure pretty much all people like fondue. It's so creamy and deliciously decadent, how could anyone not like it?!
There are so many recipes for homemade fondue online.
All you need is a little bit of love and effort to create a mouthwateringly gourmet evening for your girls.
Give each other beauty makeovers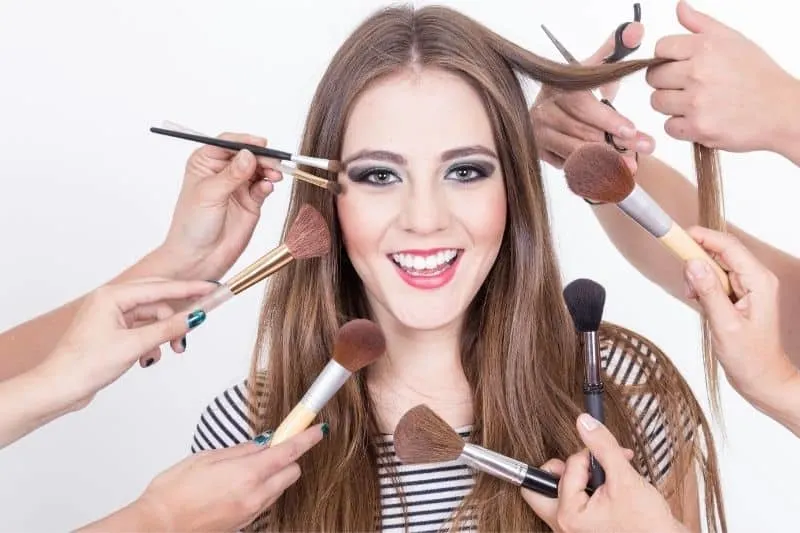 This idea has highschool written all over it! But keep an open mind and give it a try. Worst case scenario, you'll have a good laugh.
Best case scenario, you'll fall in love with yourself and your new look.
Let your friends do your makeup and then you do theirs. Be brave and let them do your hair, too. Clothing and style suggestions are also a good idea.
The other good idea would be to do some fake makeovers, the worse you all look, the more you will roll on the floor laughing.
Host a clothing swap party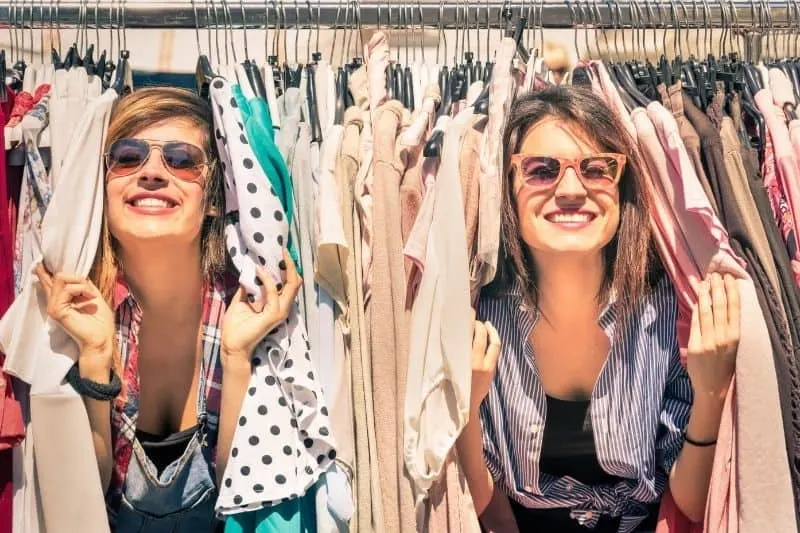 Invite your friends to your place and tell them to bring some clothes to swap.
We can't all afford to buy new clothes every day and this way you'll spruce up your wardrobes for sure.
Whichever of these girls night ideas you choose, we're sure you'll have a great time with your girlfriends.
After all, it doesn't take much for best friends to have a whole bucket of fun.
Finish off the perfect girls' night by telling your friends that you had such a good time and how much their friendship really means to you.
Hang out with your besties more often.
Celebrate your friendship every day because your besties are your family – the family you had the chance to choose yourself.