Today, I'm going to play matchmaker, and teach you all about how to ask for a second date and keep the good times rolling. As a woman, I'll offer a new perspective that could make all the difference.
I feel like my experience allows me to impart some wisdom and share my second date rules, ideas, and deal-breakers.
To keep the good vibes going after the first date, I highly suggest you keep reading.
By getting a woman to agree to see you again, your chances for a third date grow exponentially.
But for that to happen, you need to nail your first date (including first date kiss) and know how to approach the idea of a follow-up date.
I know guys tend to overthink things, which is why I've come up with this awesome guide where I'll cover everything from date ideas to the golden rules you must obey.
If you want to see that girl again (and again), here's everything you need to know.
See also: Why Do You Love Me? 120+ Lovely Ways To Answer This Question
How Do You Get A Follow-Up Date?
1. Know the right time to ask her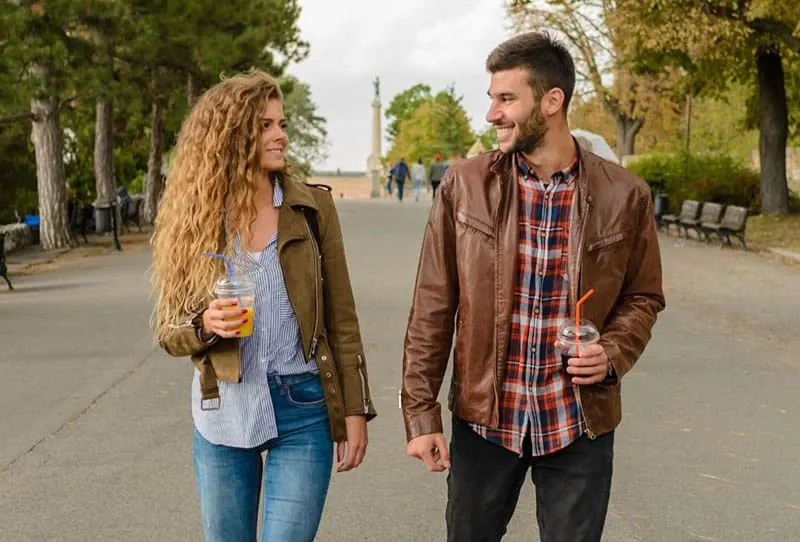 This means that you shouldn't wait too long, or you might miss your boat. The optimal time period to ask is about three days after the first date.
This gives her enough time to figure out if she wants to see you again and it's not too soon so you don't appear clingy.
Texting her the next day is also a good start, simply to check up on her and see how she's doing.
This allows her to develop an emotional attachment that will enhance your chances of getting her to see you again.
Try to arrange the date within seven days after the first one. It's likely that you're both busy, so finding the right time-frame might be a challenge.
If it takes a while to set it up, be sure to keep in touch to stay in her mind and show her you're still into her.
Whatever you do, don't ask her out again at the end of the first date.
This puts her on the spot and is somewhat awkward. If you've enjoyed a great first date, chances are you won't have a problem getting a second one.
2. Sense of humor is your best friend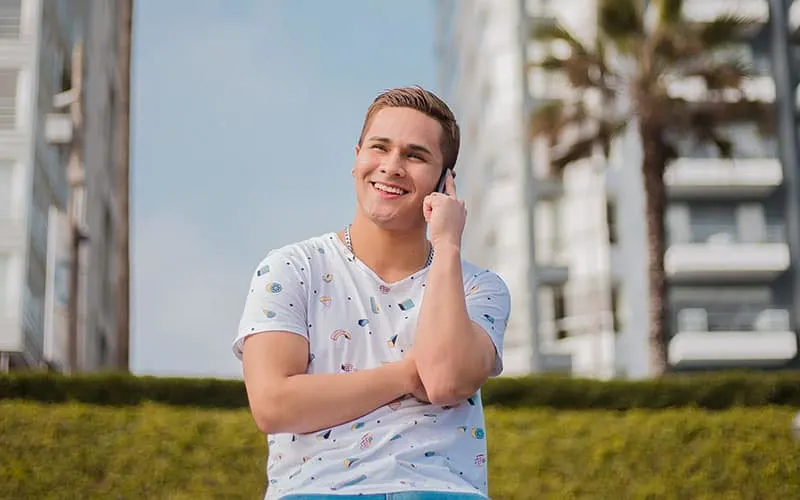 Making a girl genuinely laugh is a surefire way to win her over in no time. This can also come in handy when asking her out again.
Wondering how to ask for a second date? Tease her in a playful manner! Girls love to laugh, and it's much less likely that she'll say no if you can make her laugh her booty off.
Here's another useful insight. As a girl, trust me when I tell you that all women know how important they are. She can see how eager you are for round two, so you shouldn't try too hard.
Let her know that you'd definitely be happy to see her again, but you won't be too affected if she says no. That way, the ball is in your court.
If you decide to call her up, let the phone call be chill and with no pressure. Ask her how she is and what she's been up to. Maybe throw in a subtle joke that can segway into what you wanted to ask her.
My main second date advice is to not take it all too seriously. Your life doesn't depend on her answer. If she says yes, awesome. But if she doesn't, life goes on!
See also: Will She Come Back? 13 Signs Your Ex Wants To Try Again
3. Be confident in what you want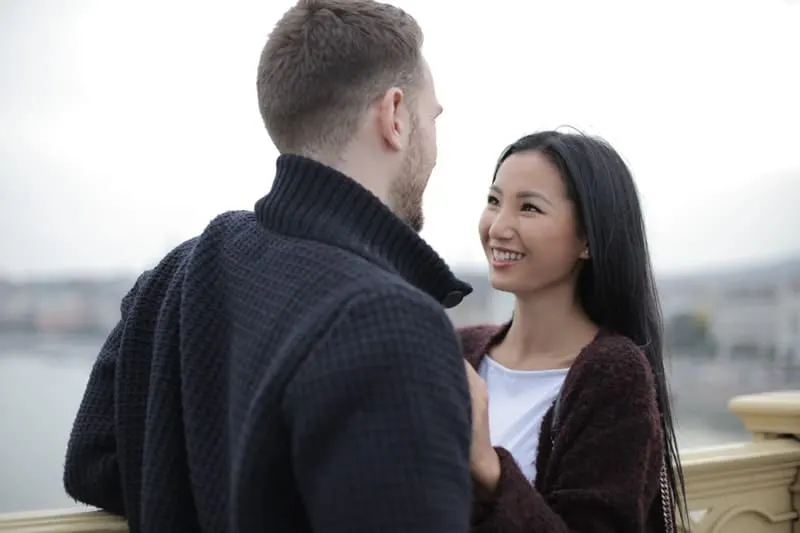 If you're adamant to meet up with her again, show off your confidence.
Don't be afraid to say something along the lines of "I would really like to see you again." This shows her you're serious in your intent.
Naturally, small talk is an efficient way to successfully disarm the person and lighten the mood. But at some point, put your big pants on and ask her with utmost confidence.
Don't create false assumptions that will steer you off your intentions. Her body language will tell you most of what you need to know.
But if you ask her through a phone call, be assertive yet never too pushy. A potential partner says yes based on your confidence, not your date ideas.
Ask her as if this is your 10th date together. She'll be much more likely to positively respond if she sees how much you really like her.
In contemplating how to ask for a second date, keep in mind that confidence is key and uncertainty is off-putting.
4. Have a plan in place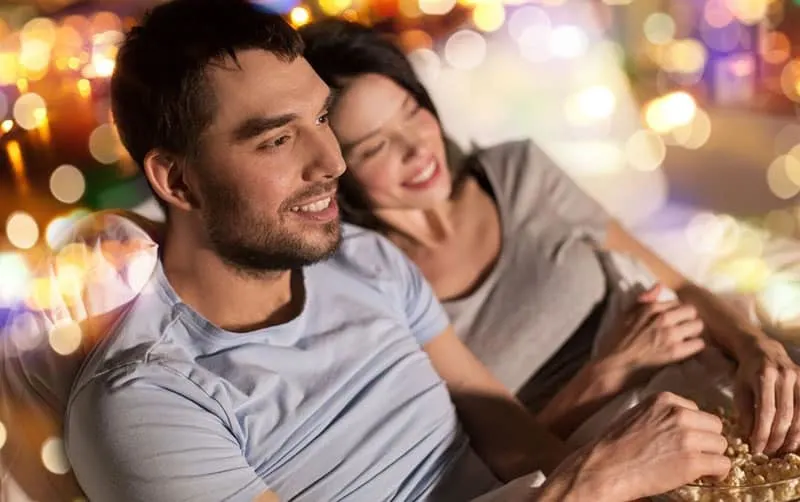 Before you ask her, think of a plan for your next date. Choose a place she may have hinted to really like or do something cute and personal.
So when she says yes, you can surprise her with your awesome idea. Girls appreciate preparedness.
It shows your commitment and reliability. It's reassuring not having to be always on top of things.
Knowing you've got it all planned out alleviates stress off her and makes her look forward to seeing you again.
Even if it's just watching Netflix and ordering takeout, she'll appreciate it because you initiated the whole thing. Also, low-key intimate nights in are the best date ideas ever!
Streaming the perfect movie, getting wine and popcorn ready, and creating a romantic atmosphere under dim lights is all you need to get a third date.
If at the end of the date you don't end up getting at least a sweet kiss goodbye, I'd be extremely surprised.
See also: He Texted After First Date But Not Since? Here's What's Up
7 Golden Rules For Second Dates
If you don't want to end up on Tinder and having to go back to online dating, it's imperative you abide by these golden rules. They are your ticket to a mighty good time!
1. Don't smother her with romance
Here's a useful dating tip. Don't be overly romantic so soon or you'll have her run for the hills. You don't need a dating coach to tell you that being all lovey-dovey after one date is off-putting.
Be laid back and let her see the real you. Don't pretend to be someone you're not and just let things develop organically at their own pace.
This is your great opportunity to win her over with your intellect and sense of humor, and show her that the last date was merely a fraction of what this could become.
You can ask her some insightful second date questions that will tickle her fancy and get her to open up.
For example, ask her about where she grew up, what her biggest passions in life are, and if there's anything she regrets in life.
These are just provocative enough and can lead to a great second date conversation.
2. Let the girl talk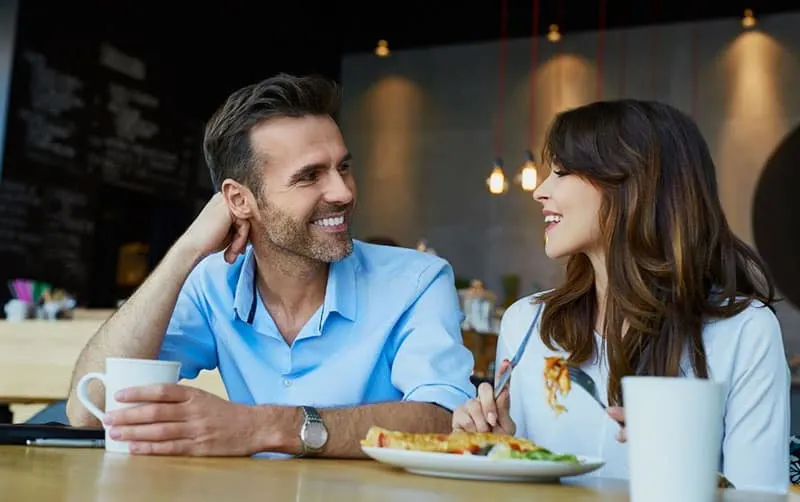 I'm guessing since your first date went so great, you're ready to start talking about yourself, thinking that's the right move. It's not.
Now is your chance to speak less and listen more. Allow your potential partner to share her own stories and tell a few jokes of her own.
There are so many fun things you can cover. But it's wrong to think you're the only one worthy of talking.
This is your time to shine in a way that will allow her to see what a kind, patient, attentive man you are.
Just sit back, listen, and soak it all in. This girl will tell you everything you want to know without you having to ask many questions.
The secret is in listening. When she feels like she's being heard, chances of her opening up and wanting to see you yet again are enormous.
See also: 140+ Mean Pick-Up Lines That Are Both Insulting And Hilarious
3. Don't cut things short and show up on time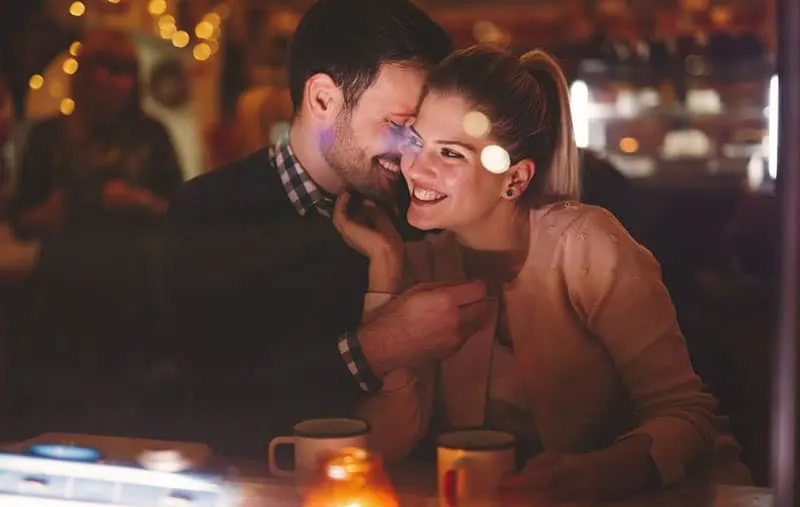 There's always a chance of something coming up last minute that might affect your date. If it's a work emergency or a family thing, it's understandable.
But don't schedule your date around a time you know might not be convenient for you. This is why weekends are your best bet.
Chances of something work-related creeping up are very low, and you can stay as long as you want because you don't have to get up early in the AM.
Show your girl you care about giving her your time by being in the moment. Don't think about anything other than being there and having a good time.
Girls can sense when there's something else on your mind or if there's somewhere else you need to be.
So just be there in mind, body, and spirit, or don't bother showing up at all.
4. Lay off the ex-files and controversial topics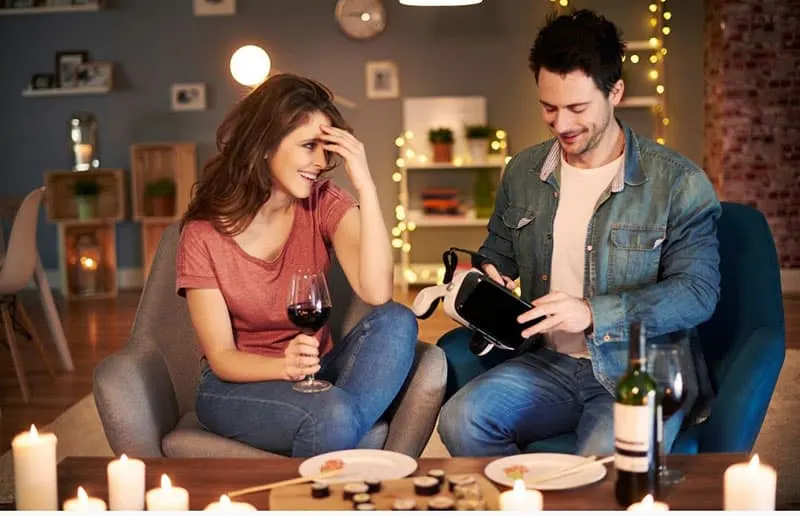 I'm sure I don't have to tell you this, but oversharing about an ex on your first date or the second is extremely undesirable.
These topics should be saved for a later time, once you see if you actually have a future, which would make it appropriate to discuss such matters.
Look at it this way. How would you feel if your date kept going on about her ex and every single thing they love/despised about him?
My guess is that you'd feel overwhelmed, insecure, and unsure how to respond. Ex-files are for a later time with good reason!
Now is the time to get to know each other, open up, and figure out if there's a spark between you two!
So, avoid talking about your ex, politics, finances, or any other possibly risky topic that you may find opposing opinions on. Date number two is about fun.
5. Don't get distracted by your phone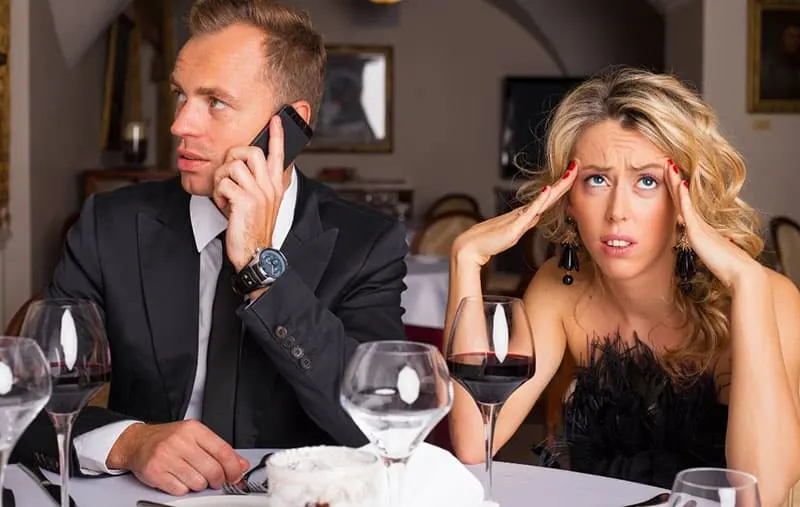 To me, there's nothing more infuriating or disrespectful than going on a date with someone who can't lay off their phone. Seriously?
You want to have a conversation, get to know me, and get another date by grabbing your phone every 10 minutes? I don't think so.
Take it from a girl who knows what she's talking about. We HATE it when the guy pays more attention to their smartphone than us.
It's okay if you don't want to see me again, but why did you ask me out just to ignore me? Am I right?
So, leave your phone on silent, and dedicate your attention to her!
Respect her enough to show her common decency and engage her in quality conversation. If you want to see her again, this is the only way.
See also: How To Tell If Your Crush Likes You Back: 13 Signs They're Into You
6. Have eyes only for her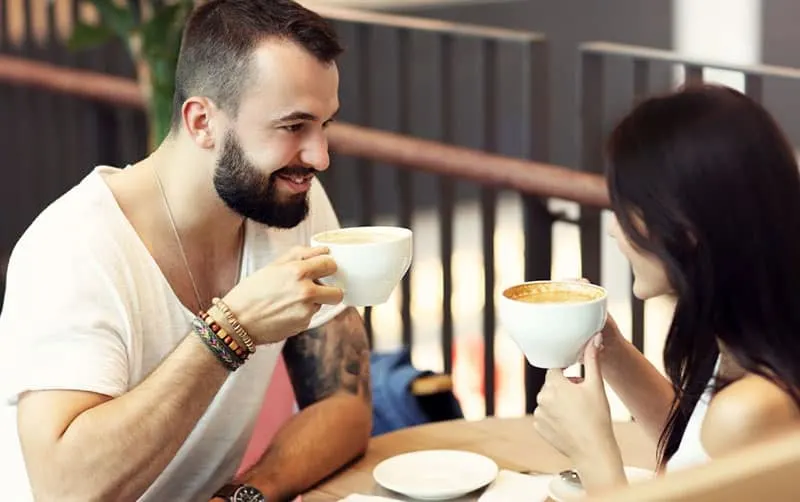 In translation – don't look at every hot girl that walks by. Don't make your date feel unworthy of your attention because you can't resist seeing a fine piece of ass.
It's extremely impolite in any social situation, but when you're on a date, it's the biggest no.
Have eyes only for the girl in front of you. Don't look at anyone else unless just to say hi to someone you may know.
As a girl who's been treated this way more than a few times, trust me when I tell you it sucks.
You don't even know what goes through the girl's mind when she sees you all flirtatious with other girls or how insignificant it makes her feel.
If you're on a date with someone, be with them. Show them the respect they deserve by being interested in only them.
She doesn't have to put up with this behavior. Don't be surprised if you don't hear from her ever again if you keep letting your eyes wander.
Look at her when you talk to her and be genuinely present. Let her be seen, heard, and appreciated.
7. Be kind and compliment her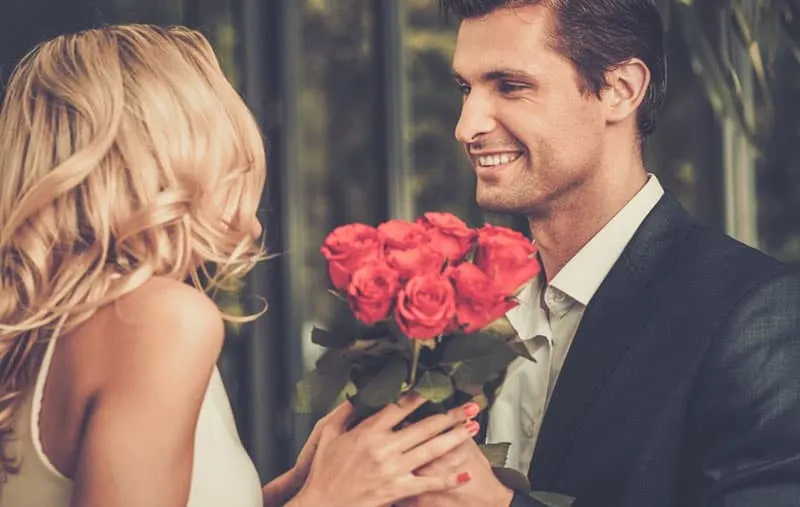 You know what they say: Kindness never goes out of style! Throw in a few compliments too, and you're golden.
It's really reassuring when you're treated with respect, kindness, and generosity without expecting much in return.
Guys normally behave a certain way because they expect a certain thing (for a girl to put out).
This is why it can get so confusing when a guy is being all nice and stuff, as you never know if he's trying to get into your panties.
So my crucial bit of advice is to be on your best behavior without expecting anything in return. She doesn't owe you anything for being kind.
Be a decent human being, it's that simple. If things go great, you'll eventually do the deed. But isn't it nice to just get to know her first?
Girls respond well to patience. Bear with her as she slowly opens up to you, and I promise things will organically move forward.
See also: Everything Will Be OK Quotes: 90 Reassuring Quotes For Bad Days
Brilliant & Creative Second Date Ideas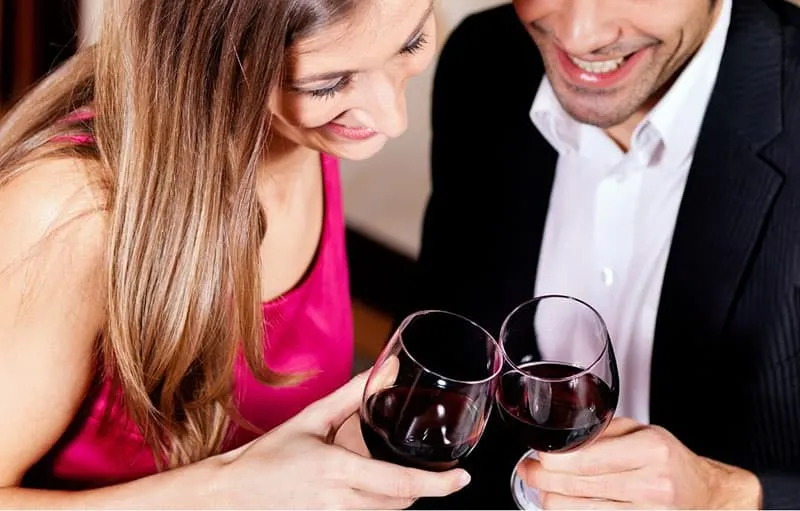 And now that we've covered the basic code of conduct, it's time to see what your options are with regards to where to take her. Here are some fun ideas:
• Do karaoke
Singing, drinking, embarrassing yourself, and just laughing like crazy is all part of this deal. Doesn't it sound like fun?
Get your date on board and have some crazy fun! Life is too short to not to belt out some classic Mariah or Whitney hits half-drunk in front of strangers. Go for it!
• Happy hour shenanigans
You don't have to wait for 8 PM to start your date. Go find a happy hour and enjoy an abundance of cheap drinks and fun conversations!
Life is so much more fun when you don't play by the rules. Go break some and see how it feels. Have your favorite beverages in hand, watch the sunset, and just talk.
• An outdoor concert experience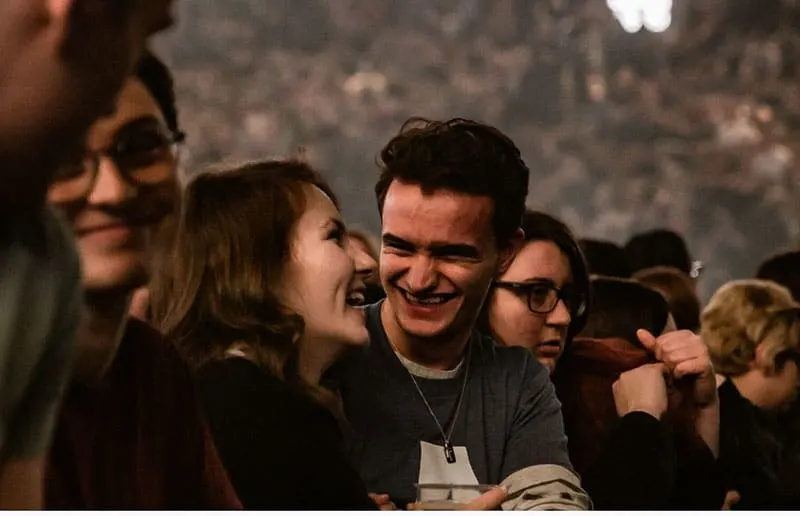 Are there any gigs coming up where you live or in the surrounding area? Find out and take her there!
A night filled with live music, under the stars, with someone you fancy is so underrated! This will create a beautiful memory and bond you through the power of music!
See also: Right Person, Wrong Time: Why Does It Always Happen To Us?
• Go to a rooftop bar
A date with a view to die for… sounds too good to be true. But it's totally not! That is if you're lucky enough to have the pleasure of a gorgeous view where you live.
Simply find the nearest rooftop bar, wine and dine her under the stars with just the right vibe (romantic or lively, whatever you think she'd prefer). This is a winner! Simple, yet breath-taking!
• Take her on a scenic drive
If you feel like your first date went swimmingly, do something different for the second one, and take her for a romantic drive somewhere special.
Plan a little picnic at a gorgeous spot (think of it in advance), bring a blanket, some food and wine, and after a hopefully pleasant, fun drive. Just relax under the sky and enjoy each other's company.
• Hit the beach
Naturally, opt for this idea only if the weather permits. No girl will refuse a fun day under the sun with a cute guy!
Bring sunscreen, snacks, and cold beverages. Try to find a secluded spot where you can have some sense of privacy, and just vibe together. The day is yours for the taking.
See also: Inner Beauty Quotes: 60 Inspiring Sayings On What Really Matters
• A bonfire night
I can't really say what it is about bonfires that strikes me as so magical and full of intimacy, but there's definitely something there.
It's fun, exciting, especially when there's music and possibly other people around. See if she'd be into a group date, and you may even have a better time than you thought!
• Or go wine tasting
You won't have to worry about her saying no if you opt for this cultural (yet boozy!) adventure! This is a great opportunity to get mildly drunk and find out a few useful tidbits about wine!
You have a great pretext to always hold a glass of wine in your hand and no one will look at you funny.
If this isn't an ideal date, I don't know what would constitute one! My point is – no girl will say no, so just go for it and seize your moment!
In Conclusion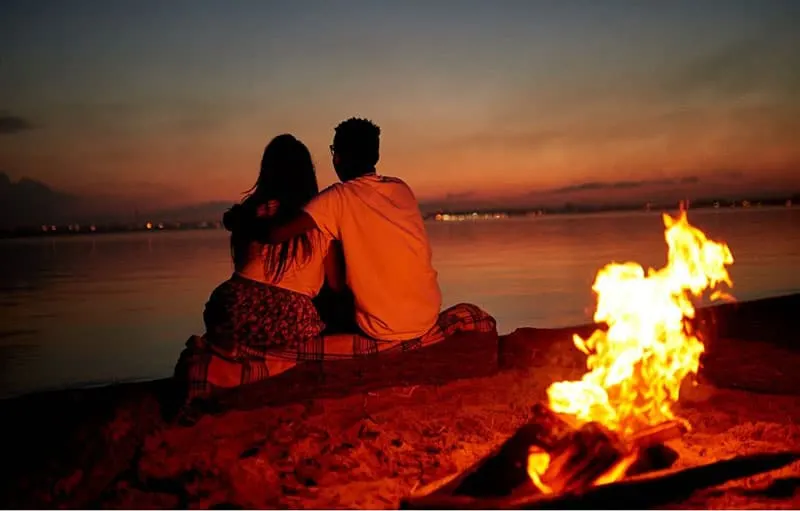 Hopefully, now you know how to ask for a second date, and more importantly – how to keep the fun going!
It's all about confidence, sense of humor, some creativity, and not taking it too seriously. The girl just wants to have fun with you, and be shown some kindness.
Don't turn something as fun and exciting as a date into in-depth research that will suck all the fun from it!
Follow the rules I've shared, and consider one of my brilliant second date ideas! Be creative and do things differently.
That way, you'll leave a lasting impact and probably get a third date!
Ladies love to be shown some creativity and manners. Take her somewhere she won't see coming and treat her like she's the only woman there.
At the end of the day, it doesn't matter what you look like or what you're wearing. If you make her feel safe, comfortable, and special, there's no doubt you'll be seeing her again!
See also: Relationship Dynamics: What They Are And What To Watch Out For