They have tried to love her. Men have come and gone, but none of them have succeeded. They have all failed.
Those who don't have enough strength don't need to even bother to win her over. It will take a lot of time and a determined love to find a way to her heart.
If you don't have it in you, don't even try because you'll fail. This woman who has been through hell and back will put you to the test. She'll make sure you have what it takes to be worthy of her love.
If you don't know how to be her sunny after stormy weather, she will push you away. She'll make sure you never get close enough to her.
She won't give you a chance to hurt her. She is unpredictable. When her pain and suffering get the best of her, she'll turn into a hurricane, wiping out everything that stands in her way.
But when she's calm in the status quo, she'll be as gentle as the summer rain.
During the times when she's calm, at peace, but slightly broken and sad, you have to love her then.
When she is furious with raging strength wiping out everything around her, love her even more.
She'll always be torn between her fear of you leaving her and her fear of being trapped. She'll never be able to put herself somewhere in the middle.
Her mind hasn't still connected to her heart. She'll never admit to you how she feels. She'll never admit that she's scared of herself.
Because one day, she'll want you close to her, giving her all the love and protection she needs, and the next day, she'll want her independence.
She might feel trapped in your relationship because of the ghosts from her past.
While you're sleeping, she's awake, watching the clock tick and the time pass by. While you're in a deep sleep, she's wide awake.
She's afraid to close her eyes because she doesn't know what awaits her. All the creatures from her worst nightmares can come and get her, all her biggest fears.
You'll wake up tomorrow, fresh and satisfied, but she'll walk like a zombie with big dark circles around her eyes. When that happens, leave her alone.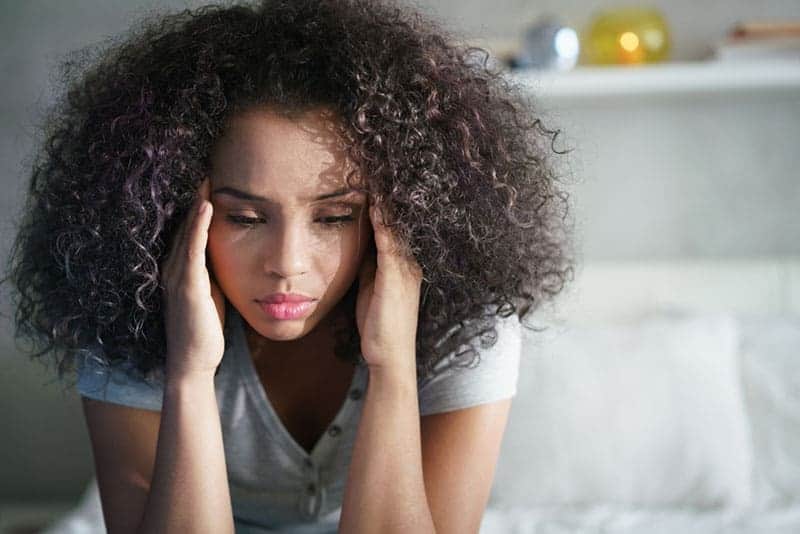 Don't smother her by trying to help her or make her smile. At those moments, all she really needs is herself. She needs to be alone. She needs to face her fears.
When she asks for your attention, love her. When she pushes you away, love her even more.
Although she is independent, she is terrified like a small child. She may look fierce and courageous from the outside, but she's falling apart on the inside.
Every new situation, every new person she meets will make her anxious and nervous. She will try to prove to herself that she can resist all the challenges and all the fears that consume her.
She'll play the role of a tough girl. But every time she fails, she is going to need you to be there for her. Sometimes you'll have to hold her hand and press her body close to yours.
And sometimes you'll have to read her like a book to know exactly what she wants because she won't know by herself.
When she tries to fight her own battles and goes all in with everything she's got, love her.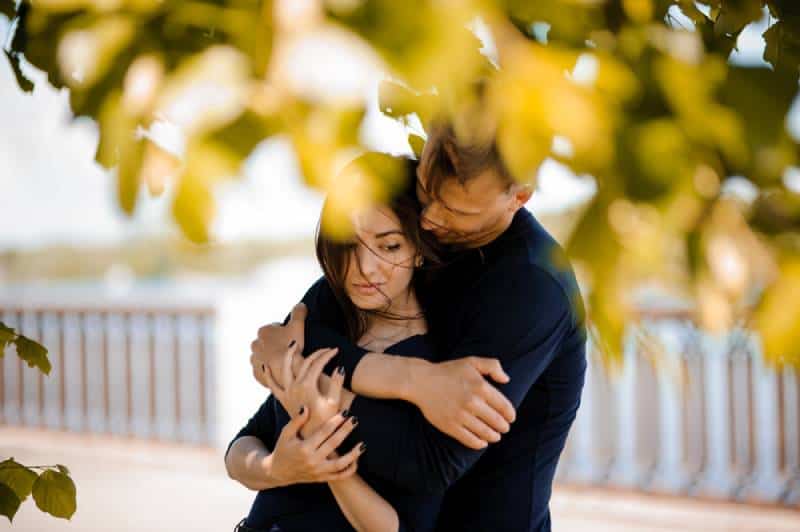 When she's scared she'll lose but pushes you away, love her even more.
She'll always be torn apart between not being good enough or being too much for someone. She struggles with finding the perfect ratio of both.
She is scared she won't love you the way she's supposed to, and she's scared she'll love you more than you deserve.
It would be perfect if she could stay in the middle because she has never found someone who will love her when she's both.
When she loves too much, love her. When doesn't love hard enough, love her even more.
Sometimes, she'll hurt and all you can see on her face will be sad expressions and enormous pain hidden behind her fake smile.
But sometimes she'll be the happiest girl alive, laughing from the top of her lungs which will be the sweetest melody you've ever heard.
When she laughs honestly, love her. When she hides the pain behind a smile, love her even harder.
She'll always love you with a dose of precaution. She'll always have an emergency exit, just in case something goes wrong.
The part of her heart which has been wounded the most, she'll keep hidden. She won't risk her scars opening up again.
She knows that you'll leave her. Everyone who has ever loved her has left her. You may swear on it now, but you too will leave her and hurt her.
Because she knows that you'll leave her, she'll try to sabotage her own relationship. She'll try to find the reason to leave you first and try to avoid what's probably an inevitable pain.
This is how she'll make sure she'll not get hurt again. When she wants you by her side, love her.
When she wants to chase you away, love her even more. Never take her freedom away. She needs to feel the wind in her hair.
She needs to dance barefoot under the sky. She needs to be sure there is always a way out, that she is in control of her situation.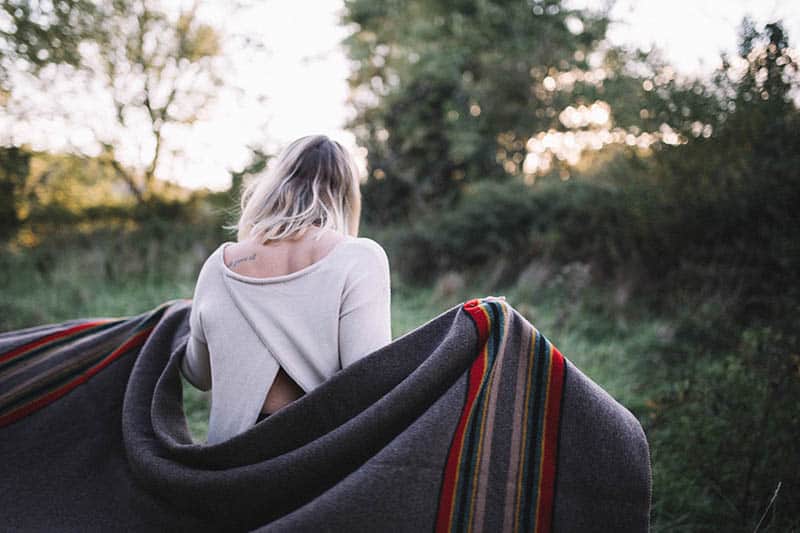 Never trap a bird in a cage because it wants to fly. Don't do this to her. It will destroy her.
Love her when everything is alright and love her, even more, when it's not. Love her and prove to her that she has never seen a love like the one your offer her.
Love her like you damn well know what she had to risk to give her heart to you. Love her like you understand how lucky you were to get to love her.
A woman like her doesn't need a man. A woman like her wants a man. And you are the one she chose to be with because you're strong enough to survive the hurricane she is.
You, because in times when she pushes you away, because she doesn't know how to love you, you love her even more.
Maria Parker is also the author of the new Her Way book, "On Getting Over A Narcissist".