Love is the greatest feeling in the world. It is so beautiful that sometimes you can't find the right words to describe how you feel.
You feel that no matter what you say, it won't show your loved one how you deeply you love them. But with some help of I love you so much quotes, you can forget about this problem.
Your lover will know what you feel. There won't be anything unclear and you will finally feel good for being able to show them your love.
You will see the smile on your partner's face and know that your words hit them hard.
Once you see the impact these quotes have on your loved one, you will wish that you found out about them earlier.
But it is never too late for the good things, so try to find some good ones for your beloved and enjoy.
When you read them, you'll know exactly which one to send to the person you love.
The written text will definitely describe what you're feeling, and it's going to be beautiful.
These quotes are going to sweep your lover off their feet.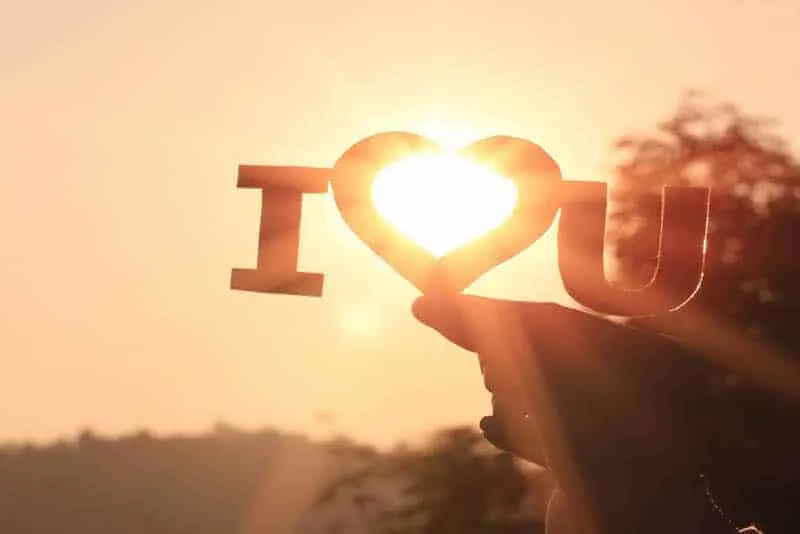 Some of them are written by famous people, such as:
• Pablo Neruda;
• Dr. Seuss;
• Roy Croft;
• Oscar Wilde;
• Nicholas Sparks;
• A.A. Milne;and
• F. Scott Fitzgerald.
Also, there are people like:
• Helen Keller;
• Lord Tennyson;
• Maya Angelou;
• William Shakespeare;
• Erich Fromm;
• Hermann Hesse;
• John Green; and
• Lao Tzu.
There are other authors as well and those that are unknown. But their quotes can also help you to get the woman or man that you crave so much.
Quotes for him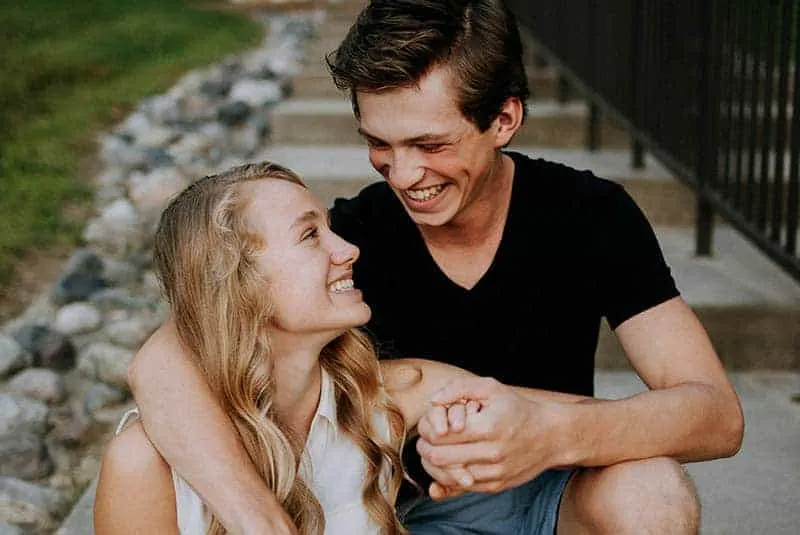 1. Because of you, I laugh a little harder, cry a little less, and smile a lot more.
2. You're mine and only mine, all rights reserved.
3. You are my blue crayon, the one I never have enough of, the one I use to color my sky.
4. A flower cannot blossom without sunshine, and man cannot live without love.
5. I don't want anyone else to have your heart, kiss your lips, or be in your arms because that's my place only.
6. You give me the kind of feelings people write novels about.
7. I seem to have loved you in numberless forms, numberless times, in life after life, in age after age, forever.
8. I know I'm a handful, but that's why you got two hands.
9. You're kinda, sorta, basically, pretty much always on my mind.
10. To be your friend was all I ever wanted; to be your lover was all I ever dreamed of.
11. Before I met you, I never knew what it was like to be able to look at someone and smile for no reason.
12. You are my favorite notification.
13. My love for you has no depth; its boundaries are ever-expanding.
14. I fell in love with the way you touched me without using your hands.
15. I want to wake up at 2 am, roll over, see your face, and know that I'm right where I'm supposed to be.
16. I want to spend the rest of my life with you. That is how much I am head over heels in love with you.
17. You make me happy in a way no one else can.
18. You stole my heart, but I'll let you keep it.
19. You know what best love is? That is love with you my darling!
20. When I listen to my heart, it whispers your name.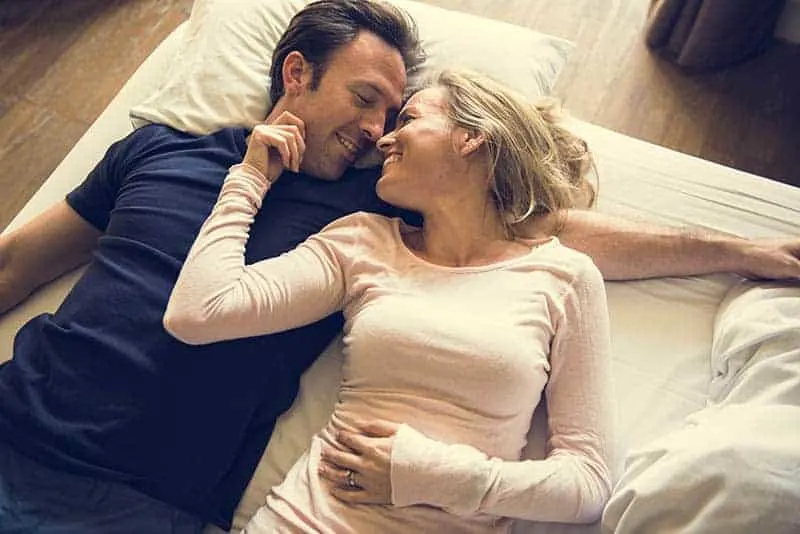 21. A hundred poets couldn't describe what I feel for you. I am in love with all of you and I will always will.
22. Only you can give me that feeling.
23. Forget the butterflies; I feel the whole zoo when I am with you.
24. You're always the first and the last thing on this heart of mine. No matter where I go, or what I do, I'm thinking of you.
25. Before you came into my life, I never knew what true love felt like.
26. Ever since I met you, no one else has been worth thinking about.
27. I don't wanna close my eyes, I don't wanna fall asleep, cuz I'd miss you babe and I don't wanna miss a thing.
28. I don't care if we talk about absolutely nothing; I just want to talk to you.
29. He smiled, and all I could think was: "Oh shit."
30. My love for you is past the mind, beyond my heart, and into my soul.
31. Only you can make me smile after having a bad day.
32. All that you are is all that I'll ever need.
33. Best love always comes without an invitation. I am so glad it happened to me and made me over the moon.
34. I want to wake up to you kissing me in the middle of the night.
35. You're my spark in the dark.
36. In short, I will part with anything for you, but you.
37. You give me feelings I can't put into words.
38. If I did anything right in my life, it was when I gave my heart to you.
39. You're nothing short of my everything.
40. You're the reason why I'm smiling again.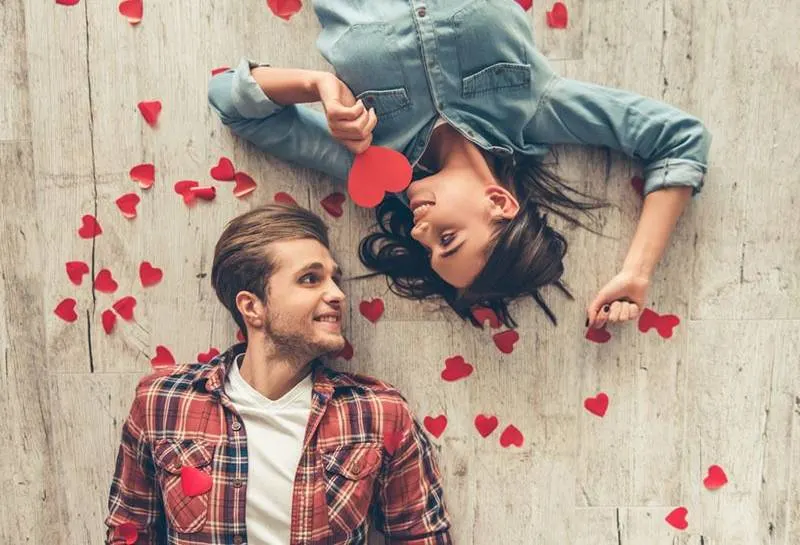 41. You are my today and all of my tomorrows.
42. Love understands love; it needs no talk.
43. A hundred words can't explain what I currently feel for you.
44. A sea of whiskey couldn't intoxicate me as much as a drop of you.
45. Love brings to life whatever is dead around us.
46. You're my happy place.
47. Wherever you are is my home, my only home.
48. Hold my hand, and I will go anywhere with you.
49. Every girl wants a bad boy who will be good just for her.
50. You make my dopamine levels go all silly.
51. I want to stay with you forever.
52. Everything I've never done, I want to do with you.
53. Some people search their whole lives to find what I found in you.
54. My favorite place is inside your hug.
55. Calling me cute is nice, calling me hot is great, but calling me yours is all I want.
56. Your smile is literally the cutest thing I have ever seen in my life.
57. Only one man can make all the bad things go away. Baby, that is you.
58. You're my favorite place to go to when my mind searches for peace.
59. I'd rather have a beast who treats me like a princess, than a prince who doesn't.
60. I wanna live, sleep, and wake up by your side.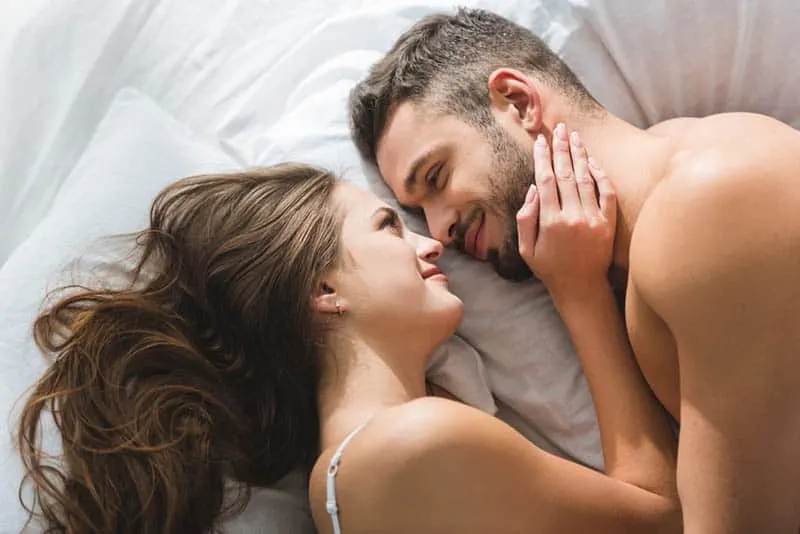 61. Since you've been around, I smile a lot more than I used to.
62. I never thought anyone would ever make me smile, laugh, and capture my heart as fast as you have.
63. I never craved attention, until I tasted yours.
64. I want all of my lasts to be with you.
65. And then you came along, and my life became beautiful.
66. I want to kiss your lips for the rest of my life. I want to feel your hands around me when I wake up in the morning. I want it all and I want it with you.
67. You transformed my life into the most beautiful love story. And that is something I will always be thankful for.
68. Baby, thank you for all the beautiful things. Thank you for making me feel so special and wonderful.
69. There are no cute love quotes that can show you how much I am in love with you.
70. You are my soulmate, my best friend and my human diary. You mean the world to me and I will always love you.
71. We love those who ignore us and ignore those who love us. Why does love have to be so complicated?
72. With you, I experience that kind of romantic love you only get to feel once in a lifetime. And for that, my dear, I will always be thankful.
73. Choose any romantic quotes that you want. But I will still sweep you off your feet with the words that come from the bottom of my heart.
74. The very first time I saw you, I fell in love with you. Who says that love at first sight doesn't exist?
75. A million years can pass but my love for you will never change. That is how much I am in love with you.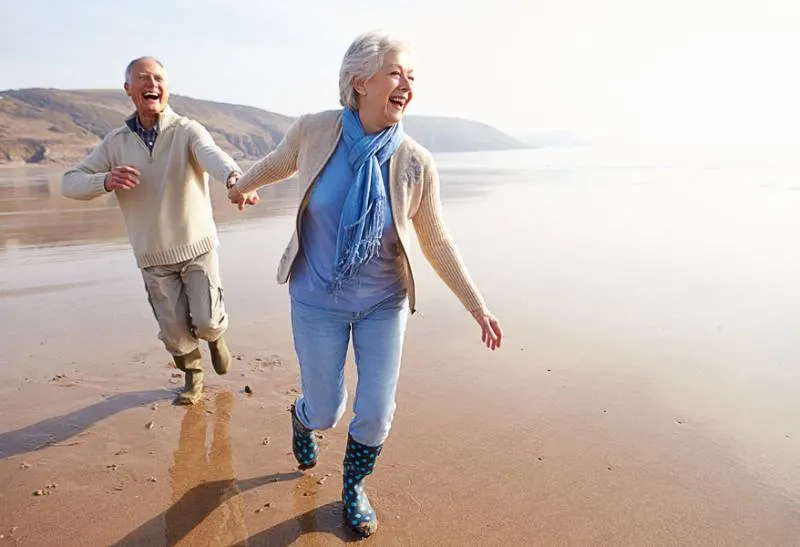 76. Say some sweet love quotes to me and make me yours one more time.
77. Is this deep love? Or am I only dreaming? If this is a dream, I don't want to wake up.
78. The romantic quotes you keep on telling me are what is making me fall for you this hard.
79. Only love can save you from anything bad that is happening to you. Please give me your hand and let me go through life with you.
80. The whole world can be against our love, but I swear that I will love you even with the last breath I take.
81. Those beautiful quotes that you always prepare for me are making my every day.
82. This is inspirational love I always dreamed about and I am over the moon for having you to share it with.
83. I am so happy with the fact that when I'm with you, I am a better person.
RELATED: 90 Romantic 'Thinking Of You' Messages For Your Loved One
84. I will still be madly in love with you even at the end of time.
85. The entire universe can plot against us, but I will never give up on you. That is how much I am crazy about you.
86. Immature love was something I knew until the day I met you. Only with you could I feel what real love is.
87. You always know when to say the right words to make me feel so special.
88. When you're in love, you will absolutely feel that this person completes you and makes you the happiest when you are together. Once you find this person, never let them go!
89. They knew it. Time, distance, nothing could separate them. Because they knew. It was right. It was real.
90. The water shines only by the sun. And it is you who are my sun.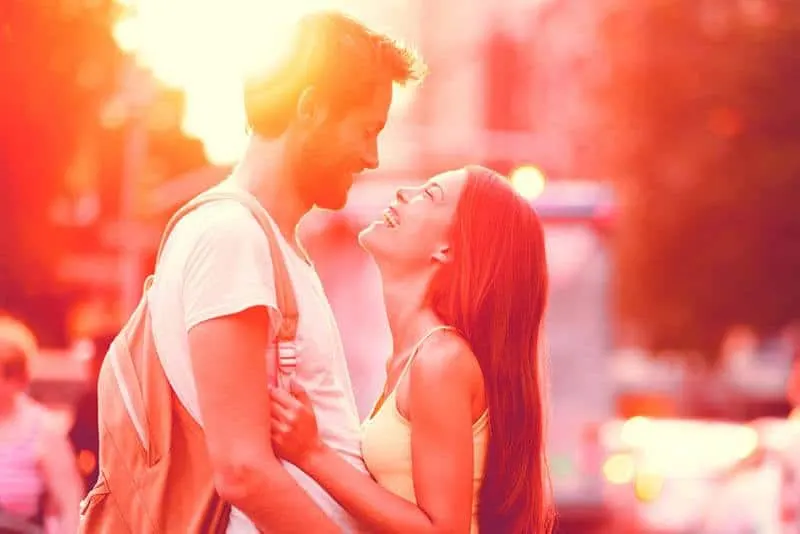 91. And in her smile, I see something more beautiful than the stars.
92. You may hold my hand for a while, but you hold my heart forever.
93. To the world, you may be one person, but to one person you are the world.
94. I trust you. That is huge. That is love nowadays.
95. Love takes off masks that we fear we cannot live without and know we cannot live within.
96. It's one thing to fall in love. It's another to feel someone else fall in love with you and to feel a responsibility toward that love.
97. There is a madness in loving you, a lack of reason that makes it feel so flawless.
98. You have found true love when you realize that you want to wake up beside your love every morning even when you have your differences.
99. Please hug me and don't ever let me go. I feel so safe with you and there is no place I would rather be than in your arms.
100. From the moment I saw you, I knew that you will be an important part of my life. And you know what? I was right!
101. I went to sleep last night with a smile because I knew I'd be dreaming of you… but I woke up this morning with a smile because you weren't a dream.
102. Love is more precious than anything else. Nothing materialistic can ever replace the feeling of unconditional love.
103. Maybe you don't need the entire world to love you. You know? Maybe you just need one person.
104. Love is not about how many days, weeks, or months you've been together, it's all about how much you love each other every day.
105. Love is of all passions the strongest, for it attacks simultaneously the head, the heart, and the senses.
106. You know it's love when all you want is that person to be happy, even if you're not part of their happiness.
107. You are my happily ever after, my dream come true, my one and only, my shoulder to lean on, my everything, forever and always.
108. This morning I awoke and was reminded of the preciousness of life. I realized I should express my gratitude to those who are so very important to me. Thank you for all you have done and have a great day!
109. Thinking of you keeps me awake. Dreaming of you keeps me asleep. Being with you keeps me alive.
110. Goodbyes are only for those who love with their eyes. Because for those who love with heart and soul, there is no such thing as separation.
111. Thank you for going on this journey through life with me. There is nobody else who I would want by my side but you, my angel.
Quotes for her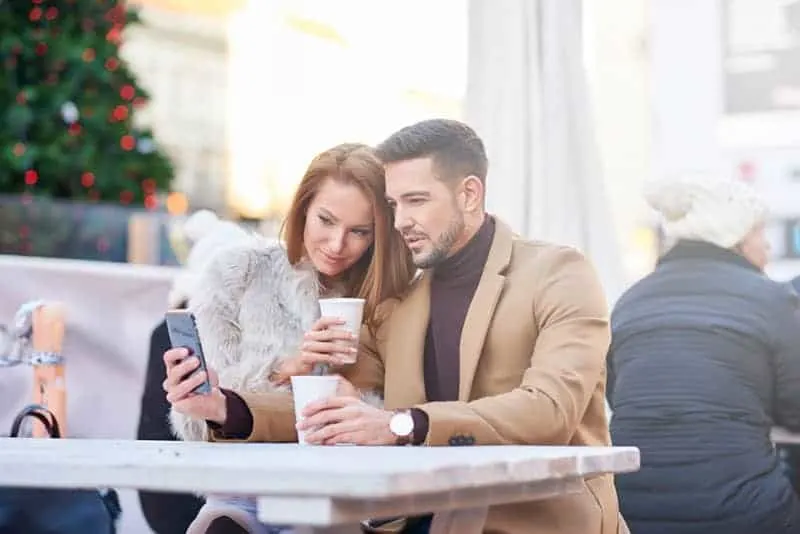 If you want to make your girl smile, if you want to make her fall in love even more than she already has, then send her:
1. I've fallen in love many times… but always with you.
2. I'd rather spend one moment holding you than a lifetime knowing I never could.
3. Your smile is intoxicating. It lingers; it captivates my heart.
4. Every time I see you, I fall in love all over again.
5. You are the one for me. I have never been so sure of anything in all my life.
6. If I had a flower for every time I thought of you, I could walk in my garden forever.
7. Now I know why I belong here on this earth; it is because of you.
8. The first thing I imagined when I saw the word "love" is you.
9. You may not be perfect; you have flaws like all humans. But you are perfect to me, and that's all that matters.
10. I don't want to be your favorite or your best. I want to be your only and forget the rest.
11. I'll catch every star for you. I'll cross every ocean for you. I will die for you.
12. For once in my life, I don't have to try to be happy. When I'm with you, it just happens.
13. Your angelic face leaves me breathless.
14. Your lips? I kiss that. Your body? I hug that. My smile? You cause that. Your heart? I want that.
15. Not so long ago, I was alone and lost, and then you came along, and I was home. Thank you for finding me.
16. People say there is only one real love in a lifetime. I think I found mine.
17. I am absolutely, definitely, positively, unquestionably, beyond any doubt, in love with you.
18. I found my home and paradise with you.
19. I wanna be the reason behind your smile because surely you are the reason behind mine.
20. What matters most to me is you. I live to make you happy.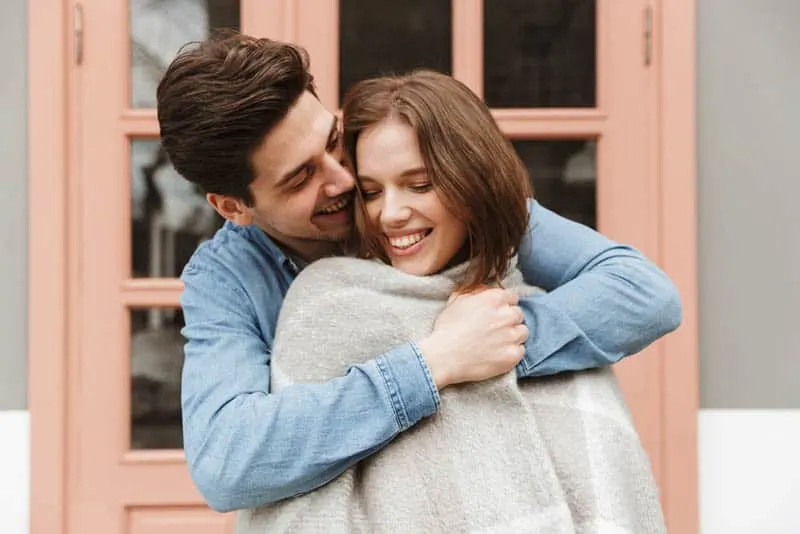 21. Sometimes my eyes get jealous of my heart. Because you always remain close to my heart and far from my eyes.
22. Believing that you are mine forever is what makes me get up in the mornings.
23. True love is unconditional and unselfish. It is what I feel for you.
24. There is nothing I wouldn't do to make you mine forever.
25. In a sea of people, my eyes will always be searching for you.
26. I am head over heels, deeply and crazily in love with you.
27. You're cute; can I keep you?
28. Thank you for giving me the most wonderful years and the most beautiful life.
29. Ever since I met you, nobody else is worth thinking about.
30. You are all that matters to me; my love for you will last eternally.
31. I wish I could turn back the clock. I'd find you sooner and love you longer.
32. Your voice is music to my ears; your smile is beauty to my eyes.
33. Roses are red; violets are blue; I am truly, madly, deeply in love with you.
34. I should be parading you off to the world each and every day, that's how much I worship you.
35. Dreaming of you keeps me asleep. Being with you keeps me alive.
36. Forever I am yours, and eternally you are mine.
37. Every little thing you do, every little thing you say contains magic and pixie dust.
38. The first time I saw you, my heart whispered: "That's the one."
39. We are tangled, knotted, locked, and tied to each other forever.
40. Loving and romancing you is my hobby.
41. Lying in your loving arms is heaven on earth.
42. Forever is a long time; make sure you spend it with someone who makes you giggle.
43. I'm never ever giving you up. I'm never ever leaving you. Instead, I'll forever and ever love and cherish you.
44. Spending time with you showed me what I've been missing in my life.
45. Thank you for stealing my eyes from the crowd and stealing my heart from me.
46. I might not be a perfect person, but that's okay, because I found the perfect partner in you.
47. Reaching for your hand brings me such joy, and knowing that you are mine forever brings me peace.
48. There isn't one person in this world that I want more than I want you.
49. You always make me feel like I'm the best and luckiest guy in the world.
50. I've never felt so masculine until I met you. You bring out the man in me.
51. All is right in this world with you in my arms.
52. I will love you and hold you like there's no tomorrow.
53. You are the reason for all of my success. You are my inspiration and motivation.
54. My heart skips and sings whenever you are near.
55. Your sweet smile is intoxicating. Your warm caress is calming. Your beauty is breathtaking. You are simply amazing.
56. You are my forever confidant. My love for you will end never.
57. Please grow old with me, and I promise you that I will be here for you till the end.
58. Sunrises and sunsets have become so much more beautiful ever since I met you.
59. Breathtaking should mean YOU in the dictionary.
60. There are no romantic quotes good enough to describe how deep my love is for you.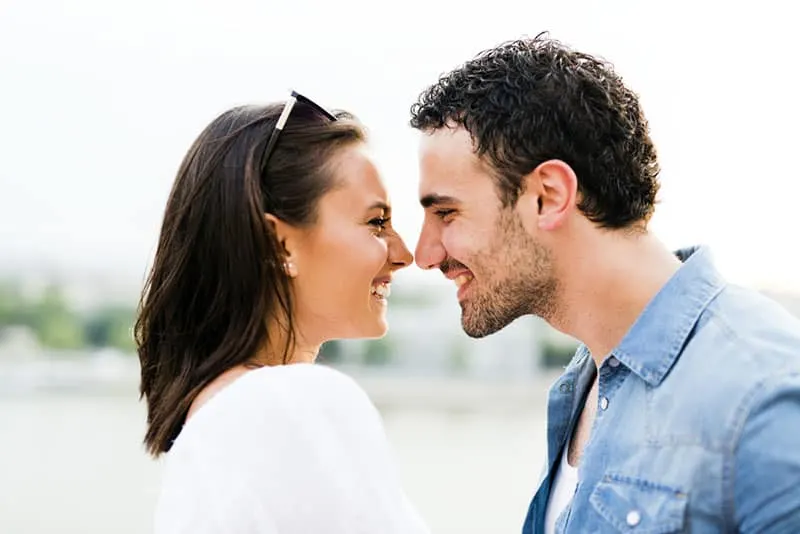 61. Your looks, your brain, your romance, and your cooking all get an A+.
62. You're gonna have to stop being so gorgeous because my heart is about to beat completely out of my chest.
63. Roses are red, violets are blue, I'm no poet, I just wanna kiss you!
64. I get giddy and I giggle like a girl whenever you're around.
65. I may not be perfect, but I always let you be right. And I know I'm not wrong about that!
66. People say true soulmates connect through the eyes. That's why I fall for you the moment I looked into your beautiful eyes.
67. We love only once in a lifetime. And I am so glad I experienced this kind of romantic love with you.
68. The best cute quotes are nothing compared to what I feel for you, my dear.
69. The whole world can be against us, but I will always love you.
70. People say that you are lucky if you fall in love with your best friend. Well, if that is true, I am the happiest man alive.
71. This love that I feel toward you is not short love that will come and go. This is everlasting one that will die only with our last breath.
72. Only love can heal our broken hearts. Please take my tortured heart and show it what it feels like to love without limitations.
73. A million presents can't replace what I feel for you. You are on my mind every morning and every night, and I will always love you.
74. I've heard so many cute quotes, but the words that come out of your mouth are simply sweeping me off my feet.
75. It is not real love if you don't suffer a little bit. At least you know what you have been fighting for the whole time.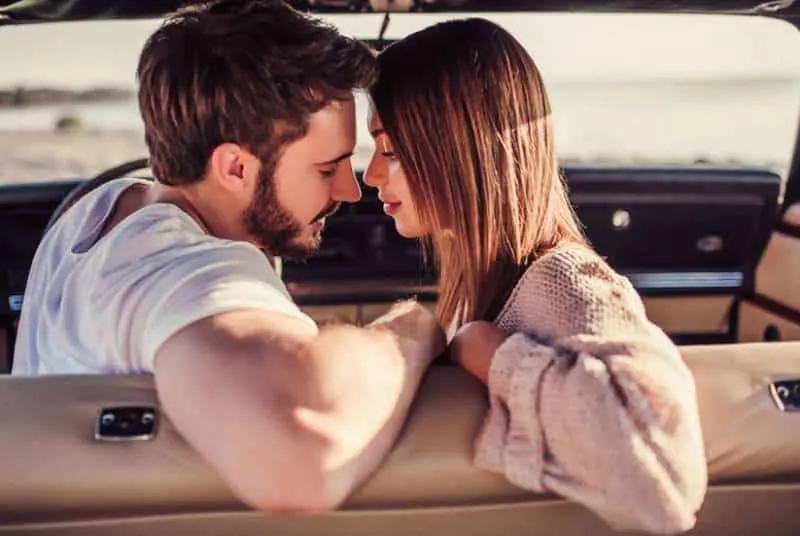 76. From all the beautiful quotes that can charm a woman, you chose the strongest ones to win me over.
77. I have heard the best quotes coming out of your mouth and I hope you will never stop telling me how much you love me.
78. I don't want that almost and short love. I want something that lasts forever. I want you to look at me with the same passion the first and the last day of our lives.
79. I love you to the moon and back, my love!
80. I will transform your life into the most beautiful love story, my dear.
81. From all the beautiful things that have happened to me, you are the best one.
82. Is this what you feel for me deep love or something that will last only short?
83. This notebook that I am holding in my hands contains all my thoughts about you, all my desires and my craziness. By giving this to you, I am giving you a part of my soul.
84. I never thought that I would be satisfied with the feeling of immature love in my life. That's why I am so happy now for feeling unconditional love with you.
85. The entire universe was crying with me the night when you left me without a word. Please forgive me and come back because I can't live without you.
86. I am not afraid of the end of time because I know you will be with me forever.
87. Your inspirational love has transformed me into a better person. Now I know that I could win the world with one hand if you are holding my other hand.
88. You are my person. And that will never change!
89. My love for you is so deep, the ocean would be jealous of it.
90. I will take care of you on those days when you don't want to take care of yourself.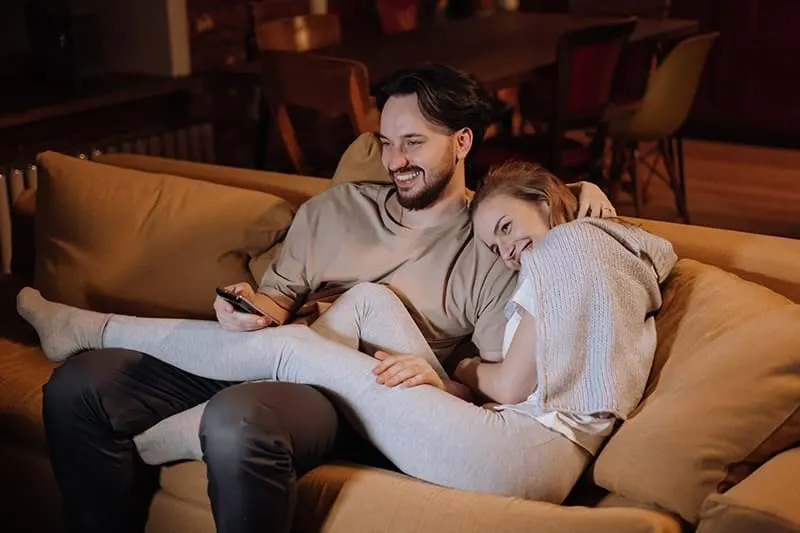 91. No matter where I go, I will always go back to you. You are everything that I need to feel complete.
92. There is nothing that can come between you and me. We are stronger than anything and we always will be like that.
93. I don't know why, but for some reason, I can't stop thinking about you.
94. You are the last thing on my mind when I go to bed and the first one when I wake up in the morning. That is how much you mean to me.
95. People say that you can never fall out of love with the right one. I guess that's why our love still lasts.
96. Don't you know that love isn't found but it is built?
97. Not even Pablo Neruda's paragraphs are better than your sweet words.
98. Love yourself first and everything else falls into line. You really have to love yourself to get anything done in this world.
99. The most amazing love is the kind that awakens the soul; that makes us reach for more, that plants the fire in our hearts and brings peace to our minds. That's what I hope to give you forever.
100. Love lets you find those hidden places in another person, even the ones they didn't know were there, even the ones they wouldn't have thought to call beautiful themselves.
101. I am in love with you, and I will love you until I die, and if there's a life after that, I'll love you then.
102. I may not get to see you as often as I like. I may not get to hold you in my arms all through the night. But deep in my heart I truly know, you're the one that I care for, and can't let you go.
103. I'm in love with you, and I know that love is just a shout into the void, and that oblivion is inevitable, and that we're all doomed, and that there will come a day when all our labor has been returned to dust, and I know the sun will swallow the only earth we'll ever have, and I am in love with you.
104. I'll never ask you to change for me because you are perfect just the way you are.
105. And then my soul saw you and it kind of went, "Oh, there you are. I've been looking all over for you."
106. I may not be with you at all times, but I want you to know that you are never out of my heart.
107. Being deeply loved by someone gives you strength; loving someone deeply gives you courage.
108. Lots of people want to ride with you in a limo, but what you want is someone who will take the bus with you when the limo breaks down.
109. I know I am in love with you because my reality is finally better than my dreams.
110. I don't want to lose you in my life. You are the stars in my sky and the sun to my world. You are the reason I survive.
111. I wish that you were here or I were there or we were together anywhere.
In the end, I just want you all to know that sometimes words that come straight from your heart can be better than anything else. But if you are head over heels in love and if you need a bit of help, feel free to use some of these quotes to help you out. Fingers crossed!