There are some things that forever change you. The death of your mom is one of those things.
While everyone knows that the day must come, sooner or later, none of us are actually prepared for our mom's death.
I miss my mom every second of every day. Many of my dear friends have lost their moms to breast cancer or lung cancer very suddenly.
I tried to help them cope and I thought that if I was ever in their situation, I would be devastated.
I was right. The thing is, the only person who can possibly make the pain go away at those moments is your mom, and she's not there to help you.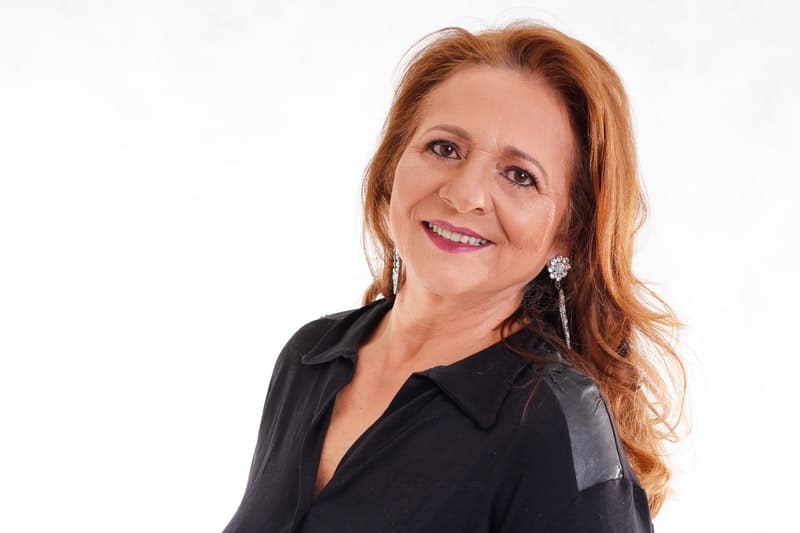 The moment your mom passes the world seems empty. One minute she's there, the next she's gone. Your whole body and soul understand this immediately. You change, forever.
That very moment my soul ached incredibly. But not as much as it would the following days and months. At first I was very angry, at myself, at the world, at everyone and everything.
I would pass by the hospital where she died and the simple feeling that I didn't need to go in there made me insane. I was incredibly sad and also relieved in a very weird way.
My mother dying is the hardest thing I've ever had to cope with. I cried. I cried a lot.
Many family members wanted to help me and even though I appreciated their help- every meal that they cooked for me, every phone call to check I was okay – nothing made me feel better.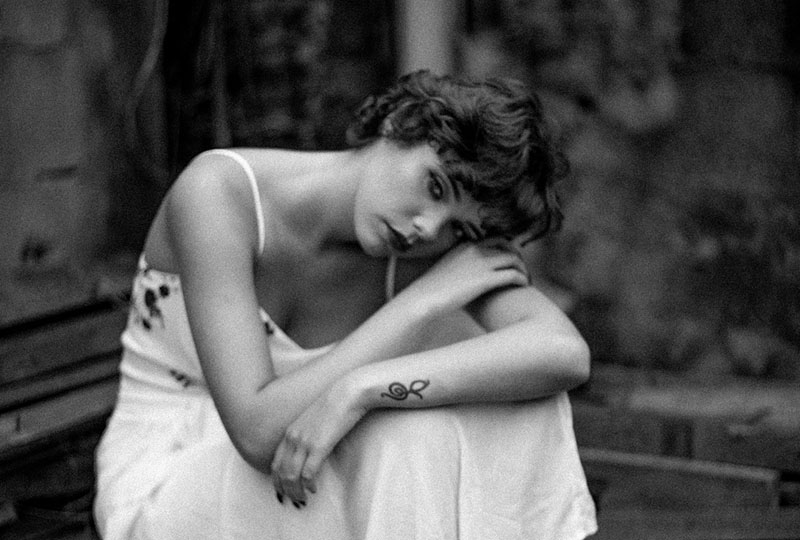 I lost my appetite and I simply couldn't eat anything. I tried to order some burgers and fries and many other comfort foods but I couldn't take a bite.
After many days I forced myself to go to work, thinking it would take my mind off things. It didn't. It made it even worse. So, I took time off work.
What I remember most is not being able to understand how other people were able to simply continue living their lives. Everything about me was tied to my mom.
I had such a hard time even getting out of bed, while other people were living their lives as if nothing had happened.
I kept thinking about how she must have felt knowing she would never see me again. I was so angry I wasn't there with her for her last breath.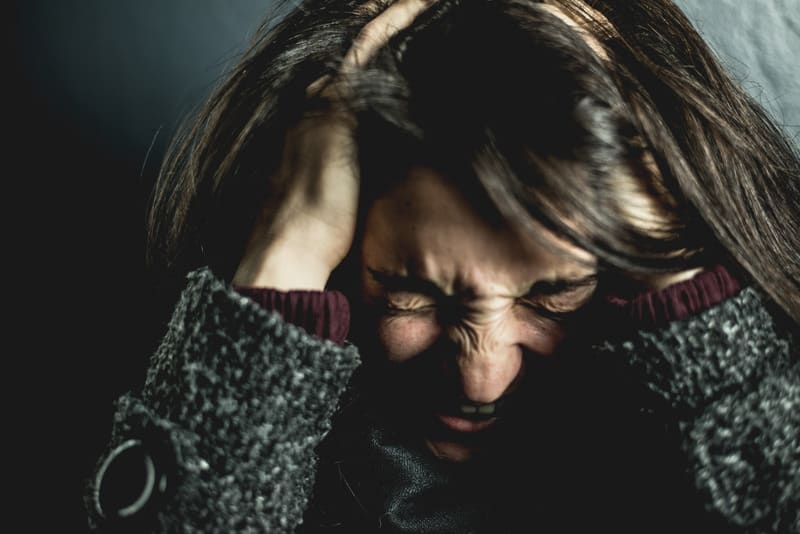 That's something I have a hard time forgiving myself for even now, even though she died last year.
Oh mom, my beautiful mom. I couldn't stand looking at images and videos of her because it simply hurt too much.
Seeing her favorite movies or listening to her favorite songs killed me.
I kept feeling so ungrateful for all the years I had with her, while I had friends who lost their moms even before high school.
My whole life I had thought that if something like this happened to me, I would never, ever survive it. But I did. I survived losing my love, my best friend, the person who gave me life.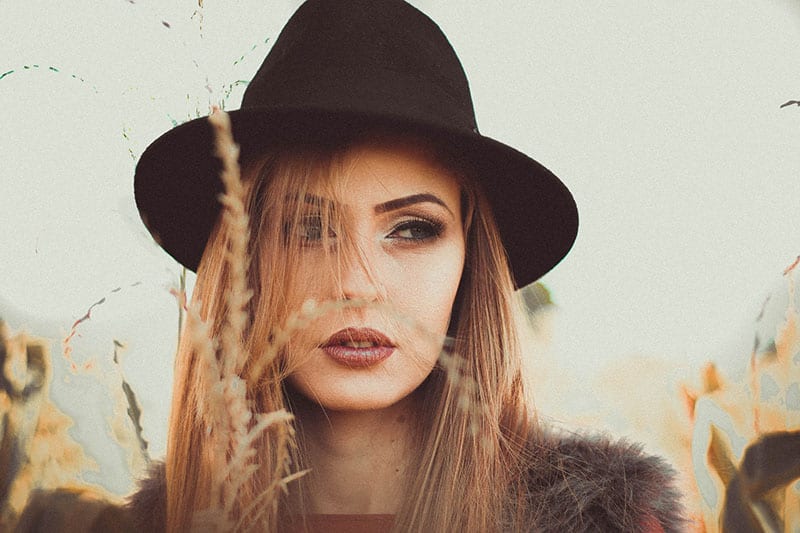 She was always so patient and careful not to hurt our feelings. Mom and dad used to fight sometimes, like every couple, but she never wanted us kids to hear.
No matter how angry she was she wanted to keep us safe from their unkind words.
The last time I saw her she was wearing a blush-colored pair of pajamas. They used to suit her perfectly but that day they only accentuated how pale she was.
That sight hurt me to my bones. I knew right away that her life was coming to an end. The thought itself was unbearable to me.
She looked worse each time I saw her those last days of her life. Not a single day passes that I don't get that image of her in her blush pajamas flashing before my eyes.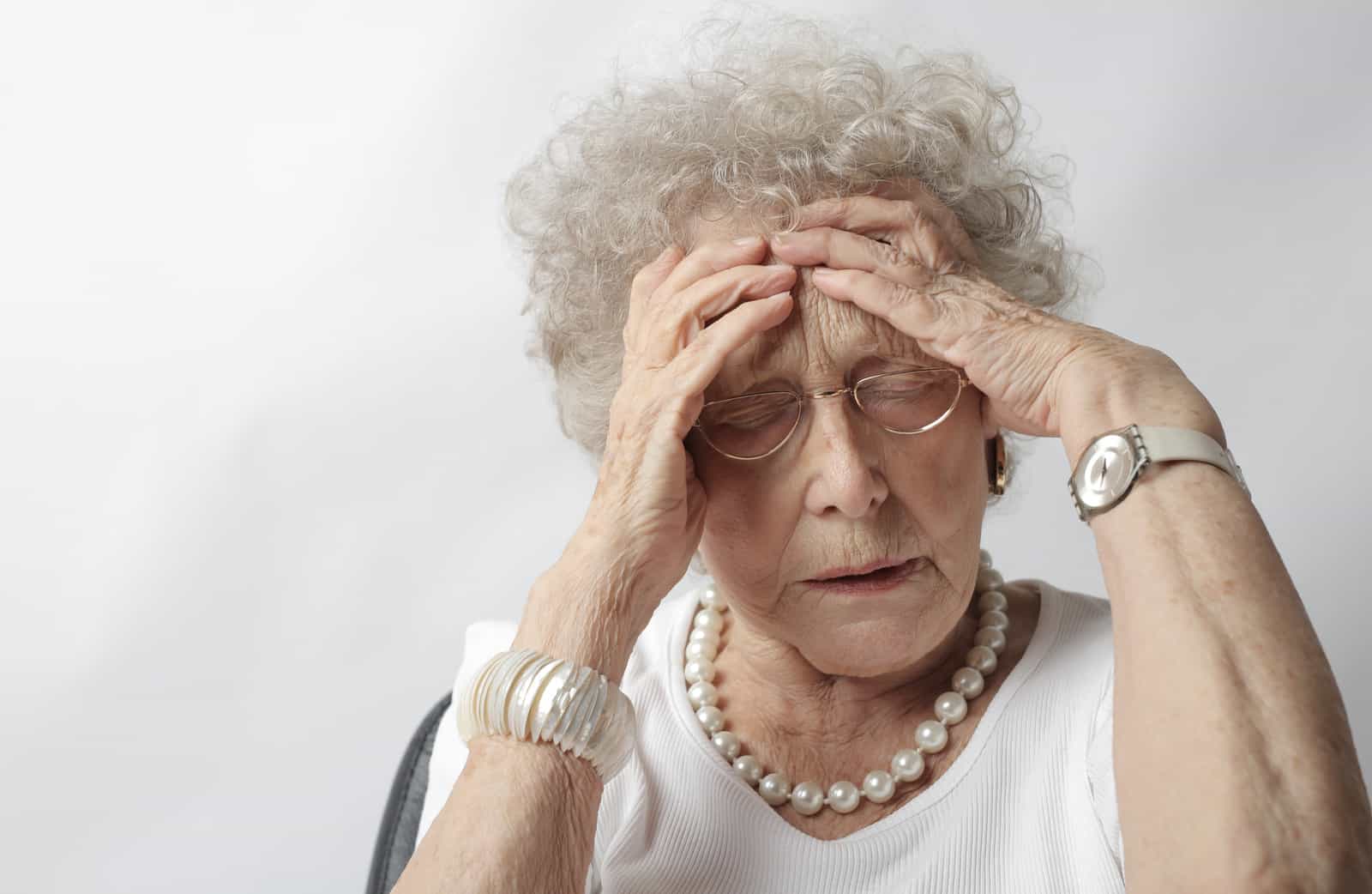 People told me many times that the first few months are the hardest, but to this day it still feels like it just happened.
It seems to me I will never completely get over it. Her death will haunt me forever.
I have better days and I have awful days but it seems to me I'm getting used to the fact that she's gone.
Whatever new things happen and whatever I do, I always remember at least one of the many life lessons she taught me.
Whenever something happens, I feel like I know the exact thing she'd say to me and I can almost hear the words she'd say in my mind. I always smile.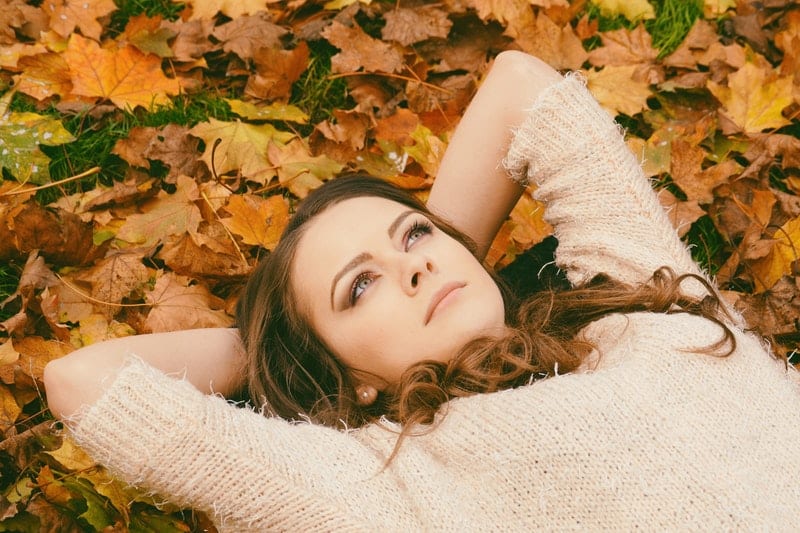 Whenever I get new clothes or meet new people I wonder what she would think about them. I recently bought an apartment and not a day goes by that I don't think about what she'd say about it.
These days I've even had the strength to go to the attic and take down some of our photo albums. I've gone through all our family photos, and even though I cried a lot I smiled a lot more.
My soul will forever remain connected to hers. She was my only true soulmate.
I think a lot about what I would tell her if I got a chance to see her. We used to talk for hours almost every day and now, I feel like the only thing that I'd say is: I miss you mom, I wish you were here.
MOTHER'S DAY QUOTES FOR THOSE WHO HAVE LOST THEIR MOM: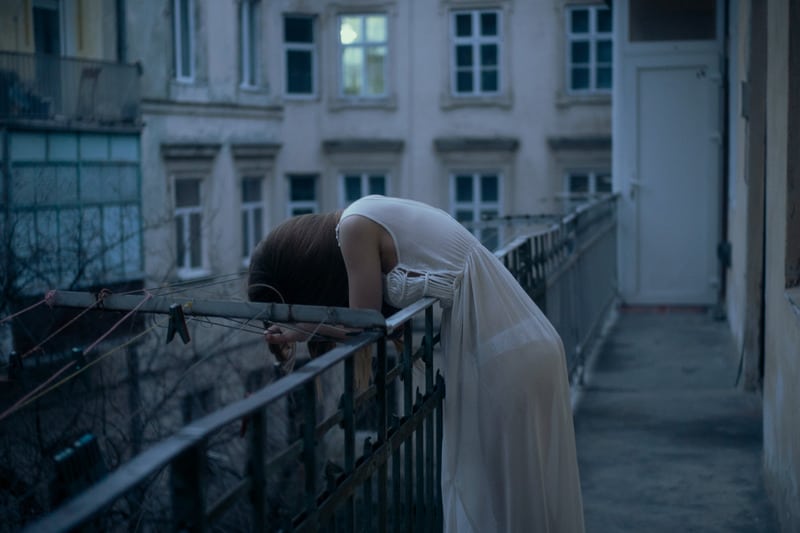 1. "What we have once enjoyed deeply we can never lose. All that we love deeply becomes a part of us." — Helen Keller
2. "Grief and love are conjoined, you don't get one without the other. All I can do is love her, and love the world, emulate her by living with daring and spirit and joy." — Jandy Nelson
3. "Don't grieve. Anything you lose comes round in another form." — Rumi
4. "If I had a flower for every time I thought of you…I could walk in my own garden forever." — Alfred Tennyson
5. "Memory is a way of holding on to the things you love, the things you are, the things you never want to lose." — The Wonder Years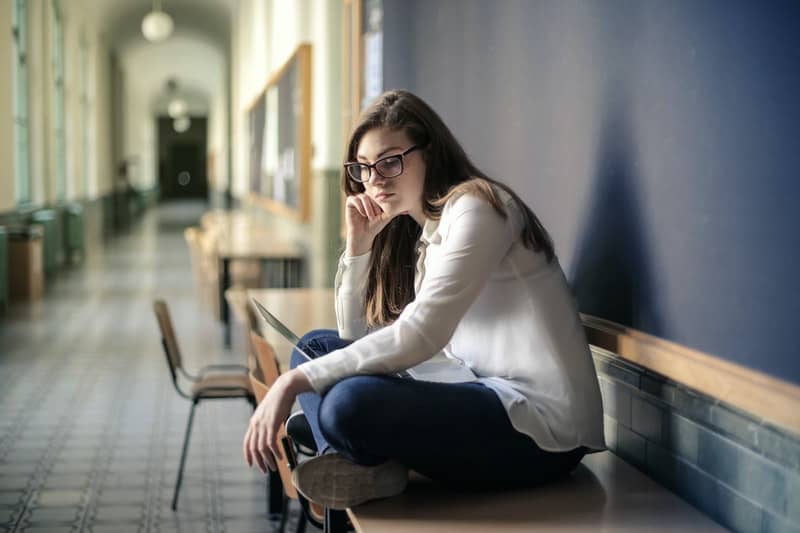 6. "A mom's hug lasts long after she lets go." — Unknown
7. "You don't go around grieving all the time, but the grief is still there and always will be." — Nigella Lawson
8. "Grief can be a burden, but also an anchor. You get used to the weight, how it holds you in place." — Sarah Dessen
9. "Mom, I am missing you today but I know that you will always be with me in my heart." — Karen Kostyla
10. "Losing a mother is one of the deepest sorrows a heart can know." — Unknown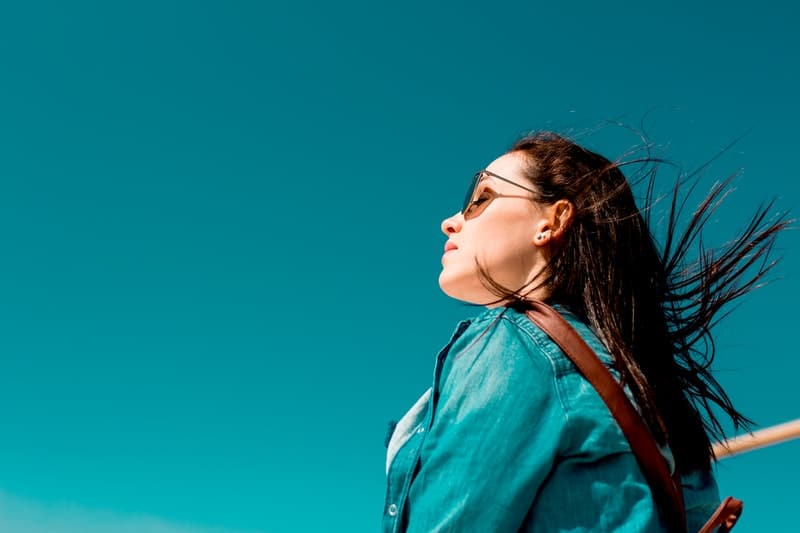 11. "Perhaps they are not stars in the sky, but rather openings where our loved ones shine down to let us know they are happy." — Eskimo legend
12. "Sometimes, only one person is missing, and the whole world seems depopulated." — Alphonse de Lamartine
13. "Those we love and lose are always connected by heartstrings into infinity." — Terri Guillemets
14. "We understand death only after it has placed its hands on someone we love." — Madame de Stael
15. "Your life was a blessing, your memory a treasure. You are loved beyond words and missed beyond measure." — Renee Wood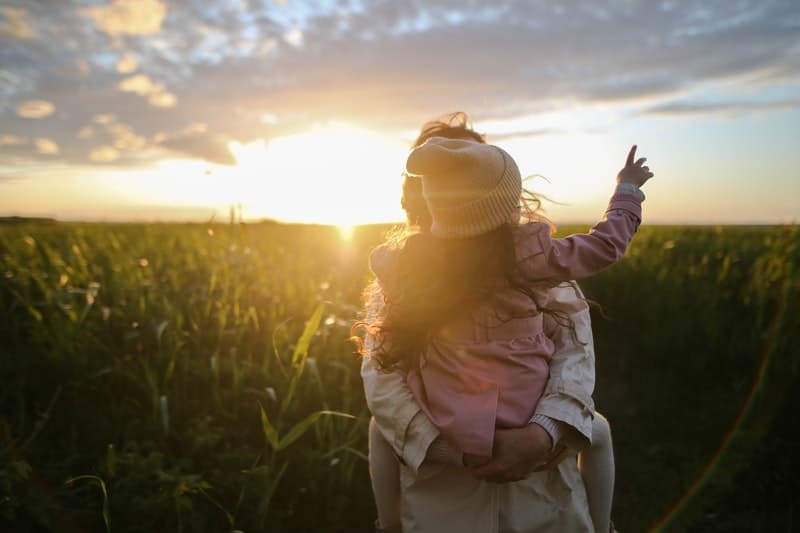 16. "The world changes from year to year, our lives from day to day, but the love and memory of you, shall never pass away." — Unknown
17. "There are no goodbyes for us. Wherever you are, you will always be in my heart." — Mahatma Gandhi
18. "No matter how prepared you think you are for the death of a loved one, it still comes as a shock, and it still hurts very deeply." — Billy Graham
19. "I should know enough about loss to realize that you never really stop missing someone-you just learn to live around the huge gaping hole of their absence." — Alyson Noel
20. "Tears shed for another person are not a sign of weakness. They are a sign of a pure heart." — José N. Harris
21. "Grief is like the ocean, it comes in waves ebbing and flowing. Sometimes the water is calm, and sometimes it is overwhelming. All we can do is learn to swim." — Vicki Harrison
22. "And then I heard the angel say, 'She's with you every day.'" — Unknown
23. "Unable are the loved to die, for love is immortality." — Emily Dickinson
24. "But she wasn't around, and that's the thing when your parents die, you feel like instead of going into every fight with backup, you are going into every fight alone." — Mitch Albom
25. "If the people we love are stolen from us, the way to have them live on is to never stop loving them." — James O'Barr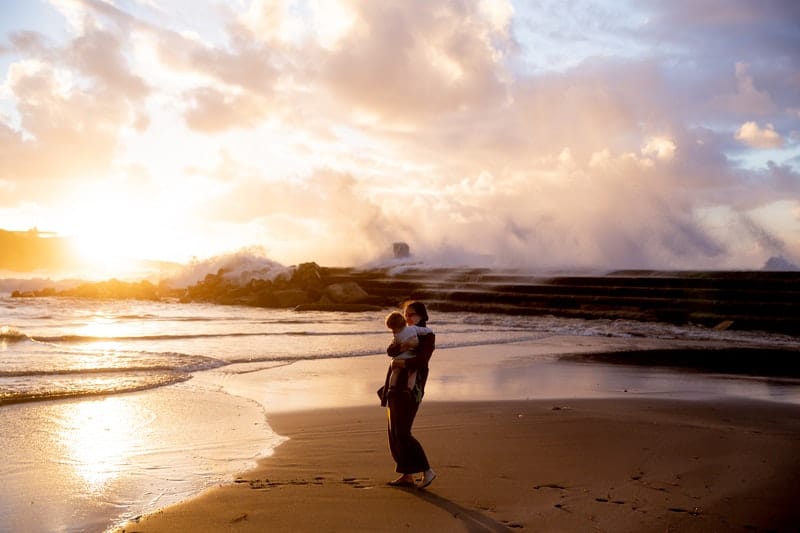 26. "Losing people you love affects you. It is buried inside of you and becomes this big, deep hole of ache. It doesn't magically go away, even when you stop officially mourning." — Carrie Jones
27. "I knew what it was like to lose someone you loved. You didn't get past something like that, you got through it." — Jodi Picoult
28. "There is something about losing a mother that is permanent and inexpressible—a wound that will never quite heal." — Susan Wiggs
29. "My mom is a never-ending song in my heart of comfort, happiness, and being. I may sometimes forget the words but I always remember the tune." — Graycie Harmon
30. "When someone you love becomes a memory, the memory becomes a treasure." — Unknown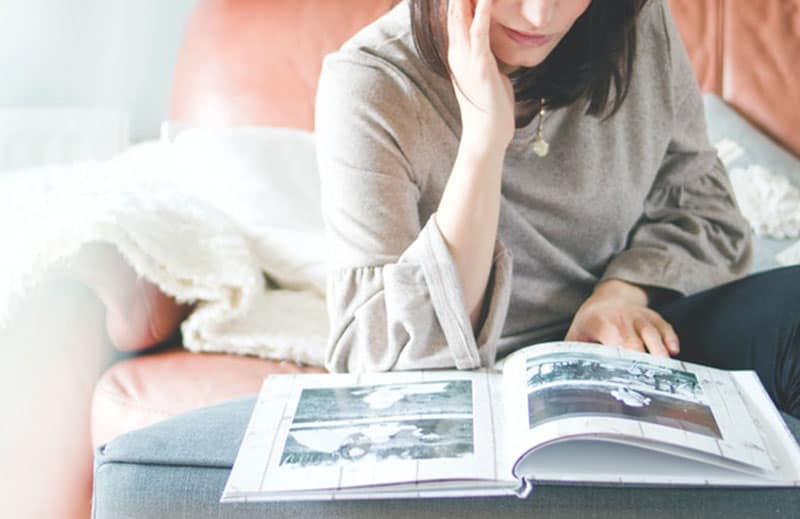 I MISS MY MOM QUOTES:
"The world changes from year to year, our lives from day to day, but the love and memory of you, shall never pass away." — Unknown
"I cried endlessly when you died but I promise, I won't let the tears mar the smiles that you've given me when you were alive." — Unknown
"I know you are listening from above. There's nothing that I value more than your love. No matter where I am or what I'm doing, your memories will always keep me smiling." — Unknown
"Whenever I am missing you, I also remember how fortunate I was that you were in my life. I wouldn't trade those moments for the world." — Cindy Adkins
"In the blink of an eye, everything can change. So forgive often and love with all your heart. You may never not have that chance again." — Unknown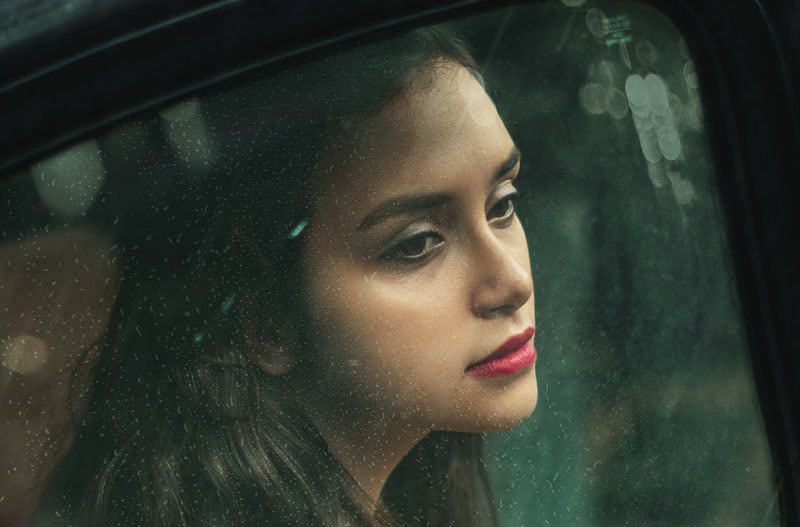 "Those we love don't go away, they walk beside us every day. Unseen, unheard but always near, still loved, still missed, and held so dear." — Unknown
"Death leaves a heartache no one can heal, love leaves a memory no one can steal." — Unknown
"Mothers hold their children's hands for a while, but their hearts forever." — Unknown
"I'll always remember the things you have taught me and how much you love me." — Unknown
"A mom's hug lasts long after she lets go." — Unknown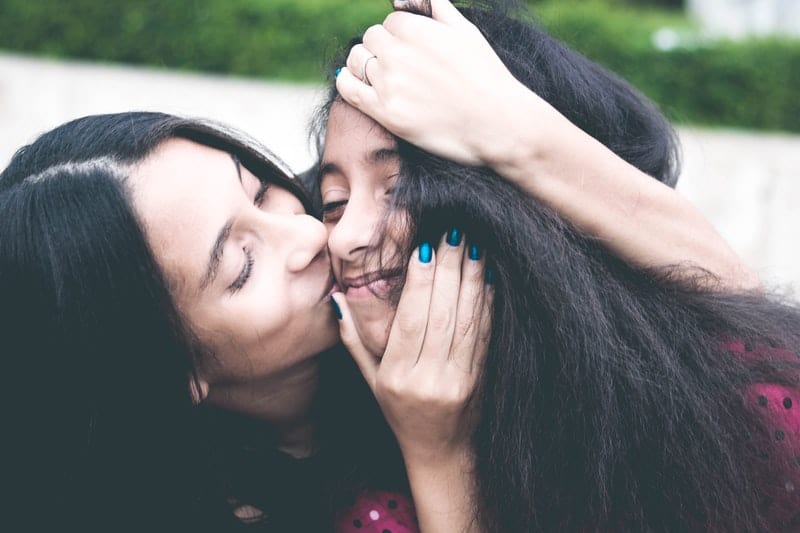 "No matter what age, I'll always need you, mom. " — Unknown
"No daughter and mother should ever live apart, no matter what the distance between them." — Christie Watson
"Mother, you left us beautiful memories, your love is still our guide, although we cannot see you, you're always at our side." — Unknown
"Hold dear to your parents for it is a scary and confusing world without them." — Emily Dickinson
"In life, we loved you dearly, in death we love you still. In our hearts you hold a place, no one else will ever fill." — Unknown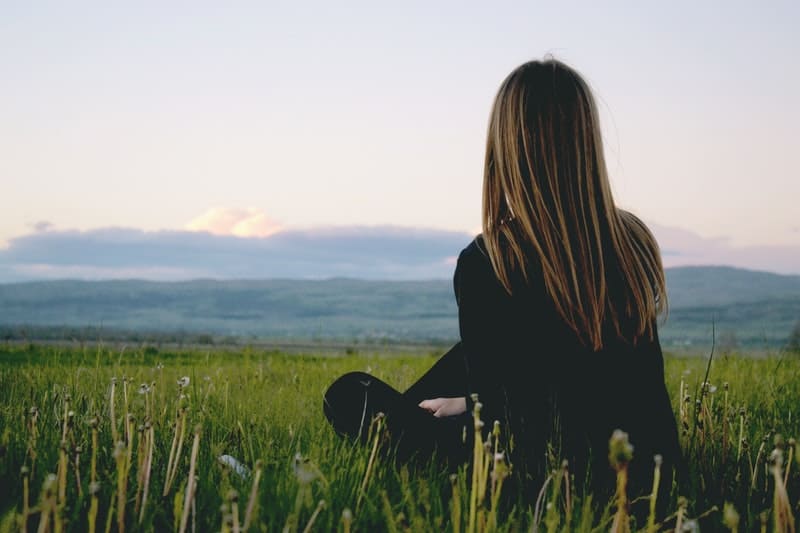 "Mothers never really die, they just keep the house up in the sky, they polish the sun by day and light the stars that shine at night, keep the moonbeams silvery bright and in the heavenly home above they wait to welcome those they love." — Helen Steiner Rice
"Mom, I am missing you today but I know that you will always be with me in my heart … I am who I am because of your loving hands. I have my sweet and compassionate soul from watching you and your generosity and kindness to others. I see the world full of wonder because of your imagination. I've learned to never give up seeing your drive and perseverance … I love you always and forever …" — Karen Kostyla
"A mother's love is always with her children. Losing a mother is one of the deepest sorrows a heart can know. But her goodness, her caring, and her wisdom live on-like a legacy of love that will always be with you. May that love surround you now and bring you peace." — Unknown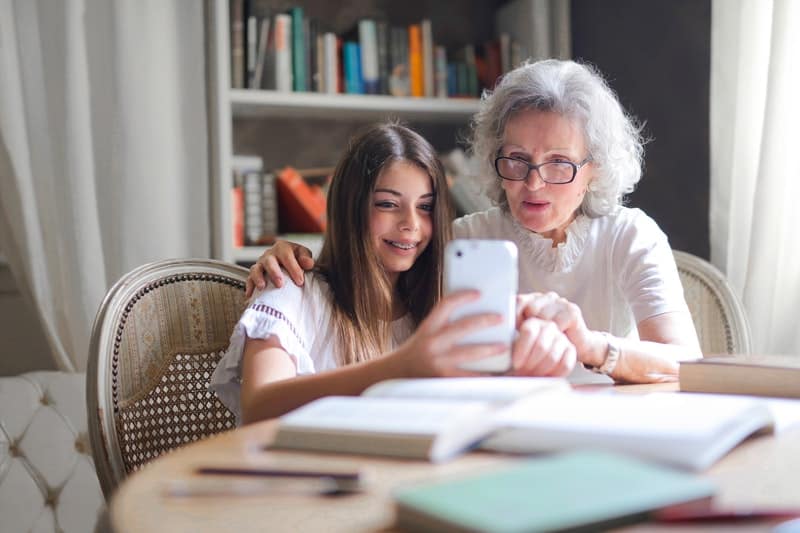 QUOTES ABOUT GRIEF:
"The reality is that you will grieve forever. You will not 'get over' the loss of a loved one; you will learn to live with it. You will heal and you will rebuild yourself around the loss you have suffered. You will be whole again but you will never be the same. Nor should you be the same nor would you want to." — Elisabeth Kubler-Ross
"In the garden of memory, in the palace of dreams…that is where you and I shall meet."— Alice Through the Looking Glass
"When someone you love becomes a memory…that memory becomes a treasure." — Unknown
"An eternal memory…until we meet again: Those special memories will always bring a smile if only I could have you back for just a little while. Then we could sit and talk again just like we used to do, you always meant so very much and always will do too. The fact that you're no longer here will always cause me pain, but you're forever in my heart until we meet again." — Unknown
"Perhaps they are not the stars in the sky, but rather openings where our loved ones shine down to let us know they are happy." — Unknown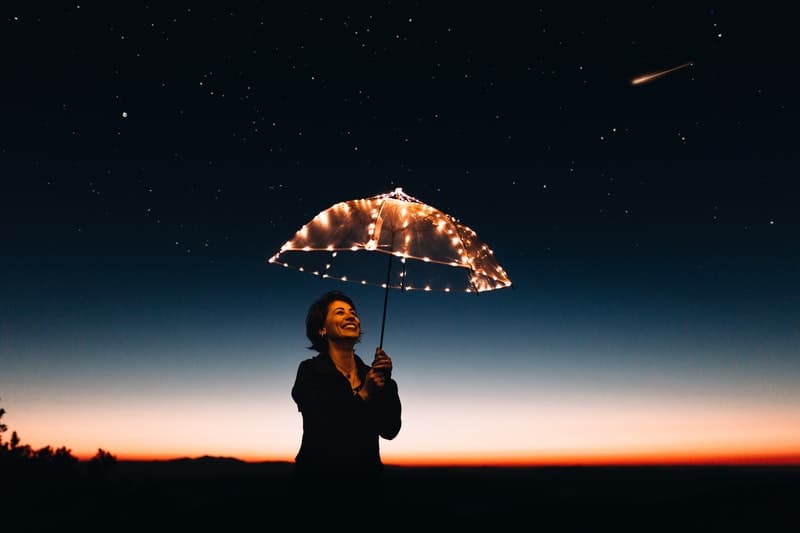 "Blessed are those who mourn for they shall be comforted." — Matthew 5:4
"God gave us memory so that we might have roses in December." — J.M. Barrie
"If there ever comes a day when we can't be together, keep me in your heart, I'll stay there forever." — Winnie the Pooh
"It is perfectly okay to admit you're not okay." — Unknown
"There are some who bring a light so great to the world that even after they have gone the light remains." — Unknown
"Be the things you loved most about the people who are gone." — Unknown
"My scars are a testament to the love and the relationship that I had for and with that person. And if the scar is deep, so was the love." — Unknown
"Keep your head up. God gives his hardest battles to his strongest soldiers." — Unknown
"And sometimes, against all odds, against all logic, we still hope." — Unknown
"Death is a challenge. It tells us not to waste time. It tells us to tell each other right now that we love each other." — Leo Buscaglia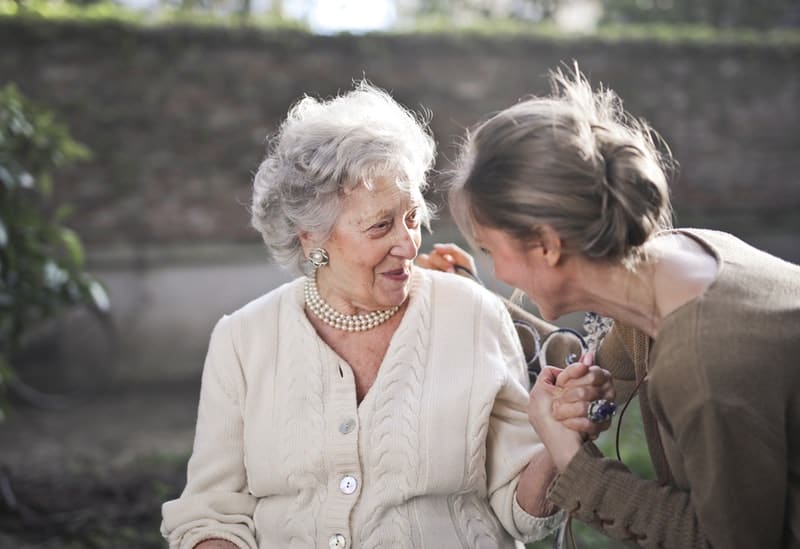 "When it is darkest, we can see the stars." — Ralph Waldo Emerson
"You will survive and you will find purpose in the chaos. Moving on doesn't mean letting go." — Mary VanHaute
"Grit your teeth and let it hurt. Don't deny it, don't be overwhelmed by it. It will not last forever." — Harold Kushner
"This is not goodbye, my darling, this is a thank you. Thank you for coming into my life and giving me joy." — Nicholas Sparks
"How lucky I am to have something that makes saying goodbye so hard." — Winnie the Pooh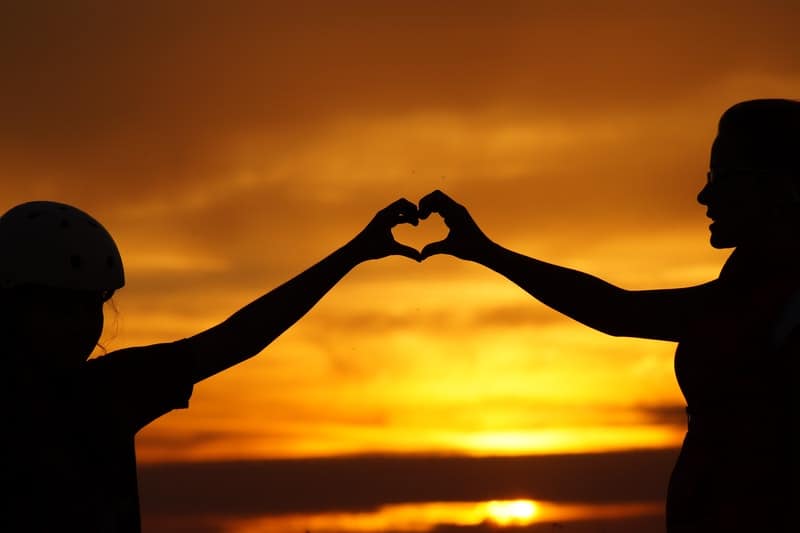 "Grief is the price we pay for love." — Queen Elizabeth II
"To live in hearts we leave behind is not to die." — Thomas Campbell
"You have within you, right now, everything you need to deal with whatever the world can throw at you." — Unknown