Do you think that your love life is suffering because, as much as you try, you just can't find the right formula to rock the texting and make your man miss and want you?
I got something for you – the best collection of flirty and seductive texts that will make him want you badly.
Believe me, seducing a man over text messages is not that much of a science.
Men are really simple creatures and there is some advice on how to hook them and make them yours.
The thing is that they all fall for the same things. They all fall for confidence and dynamic texting that stirs up their imagination.
You don't even have to talk dirty or maybe do something you feel uncomfortable with.
There are much simpler ways to get his attention, subtle ways of sending sexy texts that will make him want you and drive him crazy.
Men love the feeling of the chase and through sending ambiguous messages that make their imagination run wild, you're giving them exactly what they need.
This will hook them on you and they won't leave until they have you and that is exactly what you want, right?
Sending sexy text messages is also perfect (and particularly important) if you are in a long-distance relationship.
He is far away from you and the truth is that it's so hard to keep the spark alive.
No matter how hard you try to be a part of his life, there is the possibility that he is getting even more distant because you're not there.
Sending naughty texts is just perfect for that situation. Send them every day.
Use that time to remind him why he is crazy about you and believe me, he will imagine he's touching and kissing every inch of your body as if you were there.
Of course, this kind of text messaging is not only reserved for people who are in a relationship.
People who have just started dating or are chasing one another can use these texts as well to fulfill that first stage of thrilling excitement where you've done nothing physical so far, but you're insinuating it.
You could also try these amazingly fun texting games for getting to know each other better.
Flirty Texts That Will Make Him Want You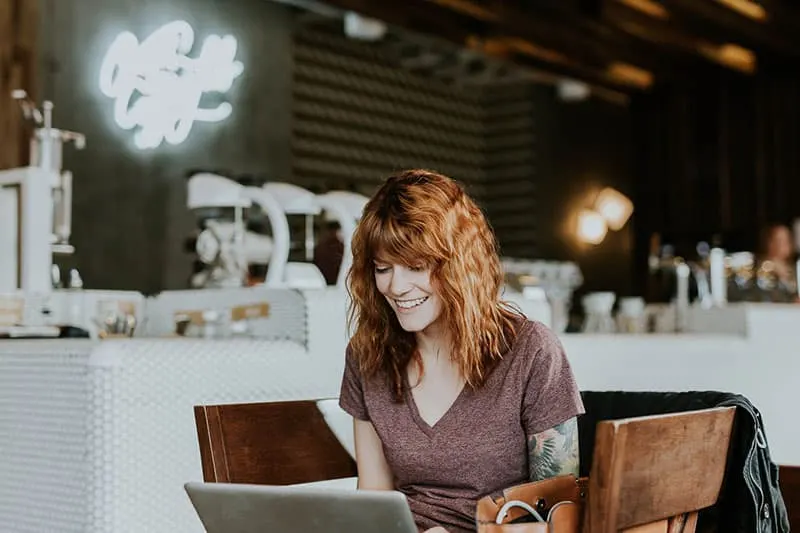 If you don't know what to text to someone you want to intrigue and seduce, I've compiled the flirtiest and most romantic texts that will make him want you in this collection below. Also, feel free to check this list of cute boyfriend contact names and flirty jokes.
So, let's move on to the list below and help you to find the best text message that'll help you seduce and win over your crush.
1. All I've thought about all day is your mouth.
2. I've always wanted to try rock climbing! Now that I know an expert, wanna be my instructor?
3. I find it incredibly sexy that you've been patient with me about taking things slowly. Trust me, I'm worth the wait!
4. Everything about you turns me on, you're all I can think about!
5. Tell me 3 things that make you the most excited…I'll make sure you get at least 2 out of 3…Deal?
6. I'm dying to find out if you are as good in real life as you are in my fantasies.
7. You look great today. How do I know? Because you look good every day.
8. I would invite you to come over this weekend, but I'm not sure I can keep my hands to myself.
9. Just read that caffeine can boost a woman's libido. Is that why you keep inviting me to coffee?
10. Just wanted to text you that I am lying naked on the bed thinking about you.
11. Can you text me the details of what you will do to me tonight when you sleep next to me? The excitement and anticipation of spending the night with you are driving me wild and crazy.
12. Could you please come to my place and unhook my bra for me?
13. Why don't you come over later, I bought a new bra. I need someone's second opinion.
14. What would you say if I suggested that we spend all of Saturday in bed?
15. I just had the dirtiest thought about you ever. Too dirty to text – I'll tell you later.
16. I just had a fun idea of what we can do later tonight.
17. Just thinking about you makes my whole body feel good.
18. I just took a shower. Wasted a lot of water because I was thinking about you the whole time.
19. Kissing burns calories. I can help you burn all of them off your body.
20. I had so many dirty thoughts today…guess who inspired them all?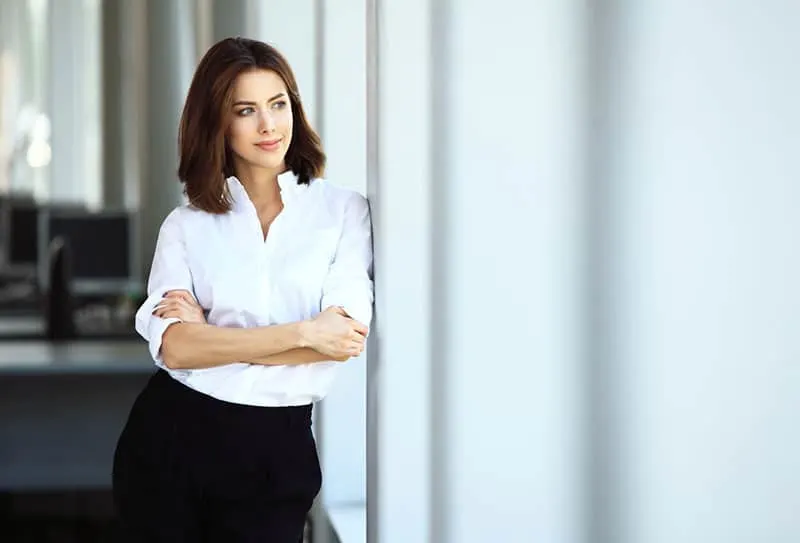 21. The minute I see you, I want your clothes gone!
22. Obviously, you know I think you're sexy… But I'm sure you have no clue how much.
23. Quick question: What do you do when there's someone you can't stop fantasizing about, but you have no idea how to talk to them about it?
24. It said it was going to be hot today, so I decided to wear a thong and low-cut top and just stay in bed. What are you up to?
25. What are you doing for dinner tonight? I thought about getting reservations for my bedroom but wanted to make sure you were available.
26. It's so cold out. Wanna come over and warm me up?
RELATED: 160+ Heartwarming Good Morning Paragraphs For Him To Wake Up To
27. I bought something fun for us. You'll see.
28. I just realized the panties I wore today are see-through. I know you won't let them go to waste.
29. Iron your blue shirt, baby. I'm taking you out for oysters. And yes, they're an aphrodisiac. The rules? You can't touch me until we get home.
30. What are you wearing right now? I hope you say nothing…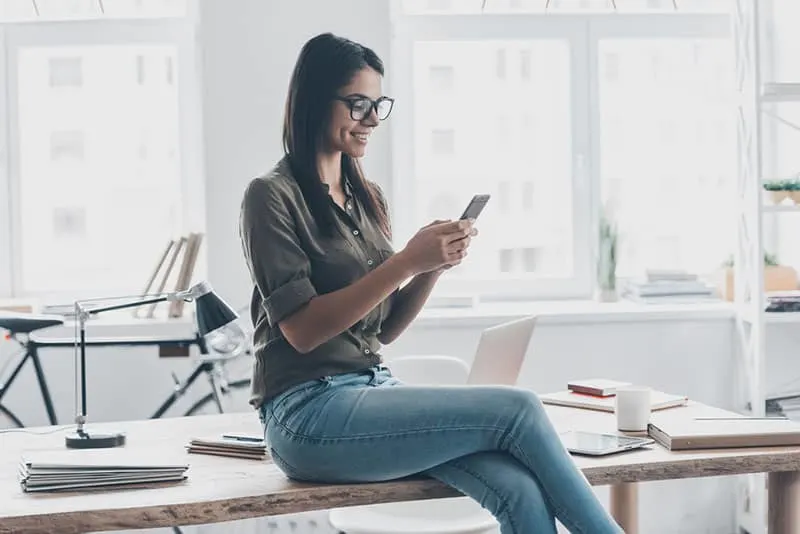 31. Your wish is my command. How many wishes can you think of?
32. I am sooo hungry right now… And the thing is… I don't want food.
33. I'm counting down the clock. I can't wait for you to get your hands on me!
34. I had a dream we were sexting, so I woke up and decided to turn it into a reality.
35. If you promise a cuddling session tonight, I promise to fulfill one of your fantasies!
36. If you could do anything to me, what would you do?
37. I wouldn't mind giving you a love bite today.
See also: Top 40 Flirty Questions To Ask A Guy (And Drive Him Wild)
Naughty Texts That Will Make Him Want You More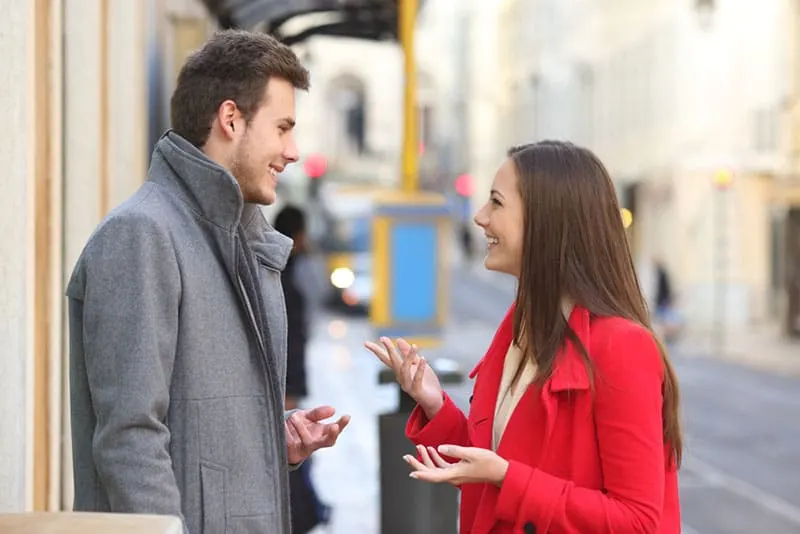 This list of flirty text messages above will surely make your man miss you like crazy but why don't we spice it up a bit and add a bit of dirty tone to your messaging?
Use these sexy texts below to get your man in the mood and make him want you badly.
1. I love it when my roommate's gone because I never have to wear clothes.
2. Congrats. You've leveled up. I won't be holding back the next time I see you. Prepare yourself!
3. I'm dirty and I'm going to have a shower. And when I come back I want you to make me dirty again.
4. I'll be wearing only heels tonight.
5. I've been daydreaming all day long… You and me naked moaning and sweaty… Got anything to add to that vision?
6. Hope you're rested, cause you're gonna need every ounce of energy you can find tonight.
7. You have no idea how much I want you right now… Not to mention how I want you… And where I want you.
8. Confession: I've been naughty today and probably deserve a spanking. If only there was someone to do it…
9. I know you're not a wizard, but I think your mouth is pretty magical. I can think of a few places I want it right now. Wait, maybe you ARE a wizard.
10. I had a dream last night about you and me moaning and sweating with sexual pleasure. Just wanted to ask if you could stay in my bedroom tonight to make my dream come true!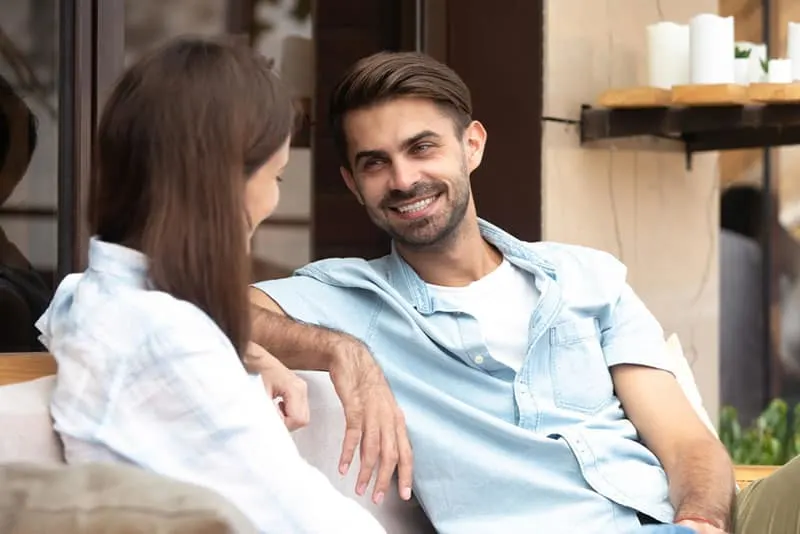 11. Tonight I want you to undress me slowly with your muscular touch and bite every inch of my body with no inch left untouched.
12. Just wanted to tell you that my new red underwear feels really good and sexy on my skin. I would show it to you if you were here now.
13. When you get home, you'd better be ready for me.
14. What would you like me to wear to bed tonight?
15. I'm hungry. I want to savor every inch of you till you fill me up.
16. Work is stressful today. Can we blow off some steam tonight?
17. Don't worry about wearing a nice outfit tonight. You won't need it.
18. All I want you to do tonight is lie back and relax. I've got some stuff planned.
19. Do you think my boobs are too big to not wear a bra?
20. Just so you know, I'm usually much better behaved.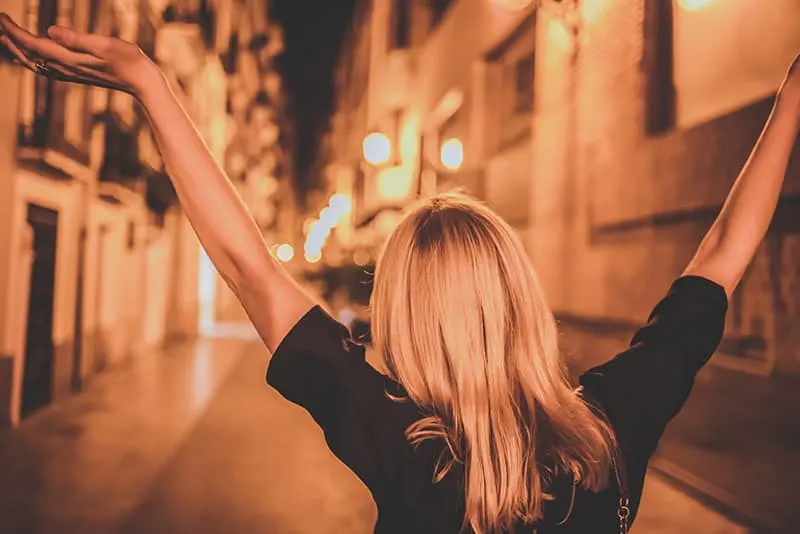 21. Have I ever told you about this weird fantasy I have?
22. Sorry, you've had a hard week. Come over and I'll give you a massage. After that, who knows?
23. My favorite place to sit is on your face and…
24. I am sitting on the kitchen counter thinking about you between my legs.
25. I was looking at sex toys today…
26. Currently, I'm sending you texts using only one hand because the other one is busy doing something else. Can you guess what it is?
27. I'm imagining your hands on my body… Your mouth on my body… And finally, your body on mine.
28. Whenever your name pops out on the mobile screen, my knees weaken.
29. I can't help but think about an intimate encounter with you when I hear this song. Would you like to make it a reality?
30. Just FYI, you are hot, you are attractive and have a good physique and now you can have me.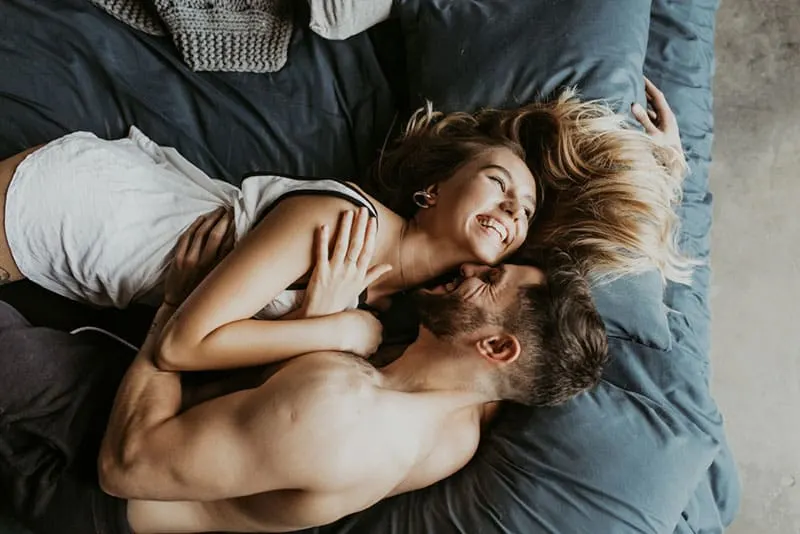 31. Every time I close my eyes… I see you naked… Just so you know… I like seeing you naked with my eyes open even more.
32. Right now all I can think about is how I can't wait to see my clothes on the floor next to yours.
33. All I can think about is stripping you naked and covering you with kisses… Very slowly at first… Then with an appetite.
34. I can't wait to feel you in all the right ways in all the right places.
35. I love the feel of your lips on mine when we kiss… The best part is knowing the rest of you will be touching me at the same time!
36. Tell me how much you love it when I touch you…tell me exactly what you like the most…I'll make sure I do it exactly how you describe it – so don't forget any of the details.
37. You only get to say one word the next time we make love… My name! I wanna hear it over and over! Think you can do that for me… Hmmmm?
38. Tonight, let me do all the work. We're going to take it so slowly, and you're going to scream.
39. Do you have any dirty fantasies?
40. My hands. My hips. My lips. Your body. Tonight.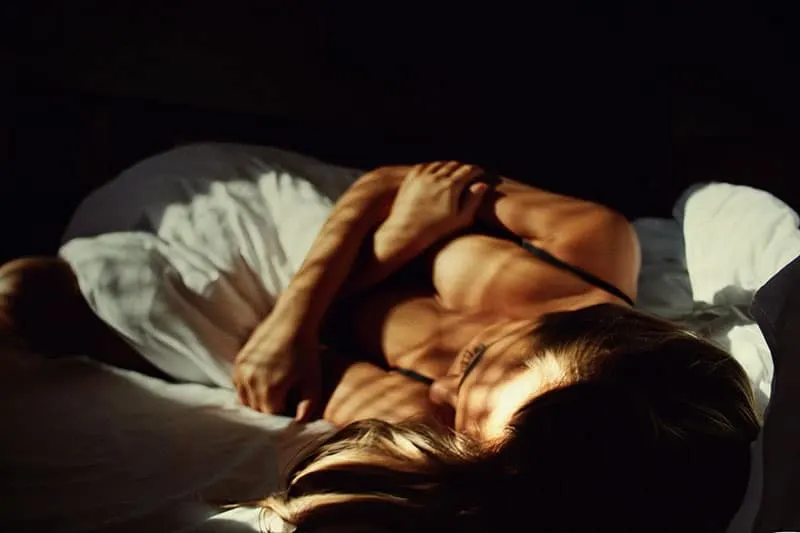 41. I've got something to show you. It's a surprise, and you're going to have to undress me to find it.
42. You should probably clear your schedule for tomorrow morning because I plan on staying up late with you tonight. Very late.
43. Let me be clear: When I see you later, I'm going to undress you button by button. I'm going to unzip your pants and take them off leg by leg. I'm going to take off your boxers and throw them against the wall. What happens next is all up to you.
44. I'll invite you over on one condition: You may not keep your hands to yourself. In fact, you need to tell me exactly where you're going to put them.
45. I feel so dirty right now. Let's have a shower?
46. You get three wishes that I'll willingly fulfill in bed tonight. Now, shoot!
47. Would you ever want to have sex in public?
48. If you could do it anywhere in the world, where would you like to do it?
49. I just got out of a steamy shower. I'm soaking wet right now.
50. I wanna feel those sweet lips all over me, and I DO mean ALL over me…. One condition… I get to guide you with my hands… I lead… You follow… Agreed?
51. I love it when you roll your tongue around my nipples and then exhale slowly with that hot damp breath of yours… It makes me shudder inside.
52. Picture this… You come home… I take your shoes off for you, take your clothes off for you, scrub your back in the shower for you… And as soon as you're clean… Let's see how dirty we can get.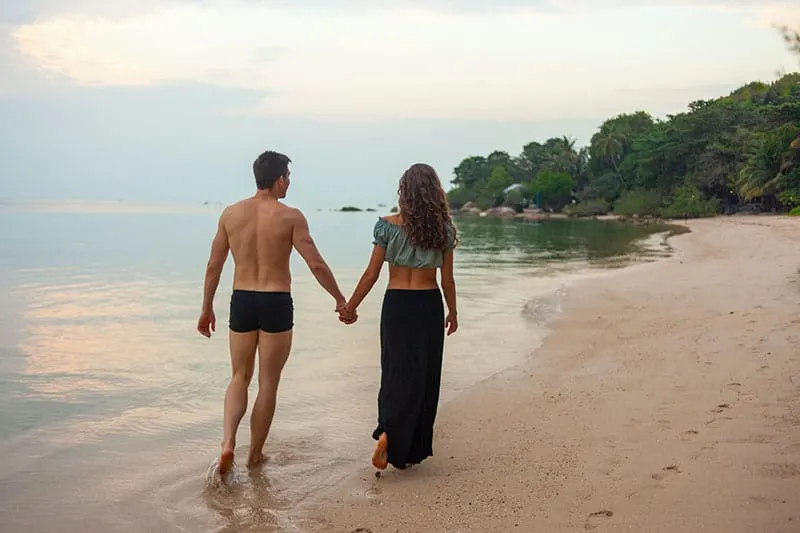 53. Just had a daydream about us… Do you have any idea how wet I am right now thinking about you?
54. I love hearing you moan my name! What would it take to make you scream it?
55. All I can think about is the way you make my whole body spasm… And the way my temperature rises so incredibly high and how my heart pounds so hard.
56. Here's a riddle for you: What is cute and nice and sometimes hard all over?
57. I've got a B.A. in Communications, so I think I'm pretty much qualified to blow your mind tonight.
58. One, two, I want to do you. Three, four, I want you more. Five, six, don't give me tricks. Seven, eight, don't be late. Nine, ten, see you then.
59. Did you know that today is National Donut Day? I thought we could celebrate in my bedroom. I'll bring the sugar.
60. I miss you… On the top of me!
61. If I told you that you had a nice body, would you hold it against me? Seriously though. You're hot. I'd like to touch your shoulders right now while you take off my pants.
62. So, I'm outside. I'm not wearing two crucial pieces of clothing, but no one is calling the cops on me. Can you guess what's missing? Also, it's not my shoes.
63. On the agenda for tonight: polite conversation followed immediately by impolite bedroom antics.
64. I get so turned on when you let me undress you from head to toe.
RELATED: 3 Words To Make A Woman Want You: The Ultimate List
Romantic Text Messages That Will Make Him Fall In Love With You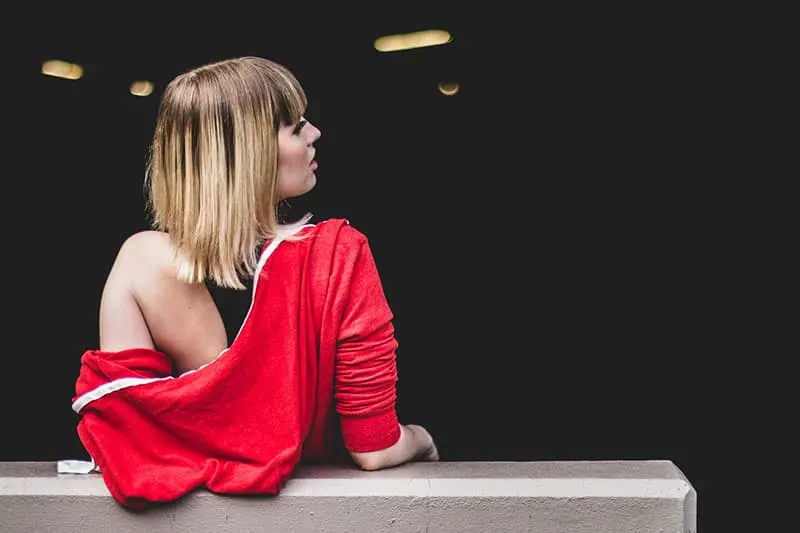 Before we move on to this list of romantic love messages below, I just want to share important relationship advice with you; if you want to win over a man and keep him hooked forever, you need to make him feel special and loved every day.
A good part is that it's not a difficult task at all. Besides doing some sweet, little things for him, you can surprise him with a romantic kind of text right in the middle of his busy workday.
Use these romantic and sweet love messages below and make your man fall in love with you every single day, again and again.
1. I love the touch of your lips when we kiss. I love the rub of your sexy hips when we rub. I love the warmth of your breath on my neck when we hug.
2. I know the meaning of true love because you showed it to me. You have been with me through everything, and you have shown me nothing but unconditional love. Thank you, my love.
3. All my friends told me they wish they had a super sweet, romantic boyfriend like you.
4. If I could give you one thing in life, I'd give you the ability to see yourself through my eyes, only then would you realize how special you are to me.
5. I'm on cloud nine when I'm around you.
6. You are the only one that could calm my racing heart, it's so crazy about you. I miss you like crazy, my love.
7. I'm asking myself right now, do you even exist. I mean, can someone like you be real?
8. I may not be your first love, first kiss, first sight, or first date but I just want to be your last everything.
9. All I can think right now is damn, I'm one lucky woman.
10. It's been 7 hours, 32 minutes, and 22 seconds since the last time I saw your beautiful smile. I've been missing you, darling. No, wait. Now it is 7 hours, 32 minutes, and 35 seconds.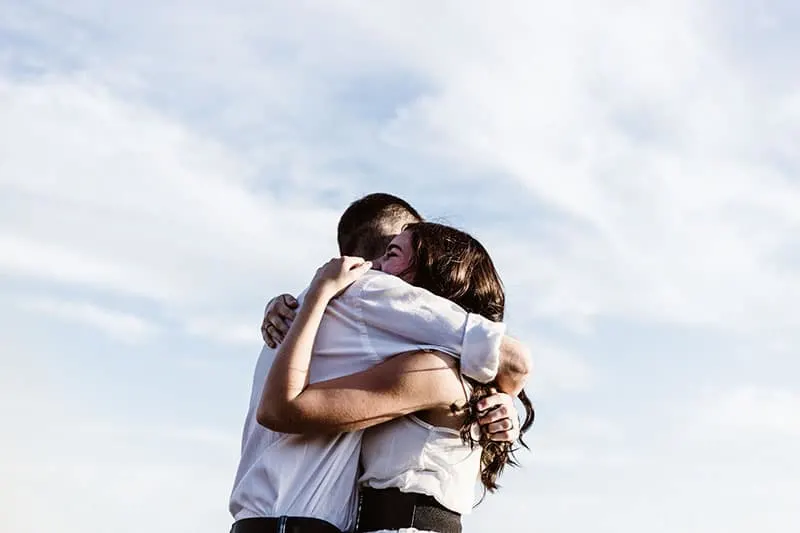 11. My friends are always getting annoyed that I talk about you too much. I can't help it if you're the sexiest man that has ever walked the face of the earth and I think about you constantly.
12. We just said bye but I wanted to let you know that I miss you already.
13. I normally don't like scary movies, but with you in there, I know I'll be safe.
14. I can't decide whether the best part of my day is waking up next to you, or going to sleep with you. Hurry home so I can compare the two again.
15. I don't think I've ever met someone whose smile I like more than yours.
16. If there is one thing I could change about you, it would be your current location… So you could be with me.
17. It's funny how you could go through life not knowing what true love is. But this… This indescribable feeling I've never felt before. I guess this is what it's like to be with a real man.
18. Mmmmm… I love it when I can feel your heartbeat pounding everywhere I touch you.
19. No one else compares to you, you're my one in a million.
See also: 300+ Bonding Love Messages And Love Quotes For Him & For Her
Funny And Sweet Text Messages For Him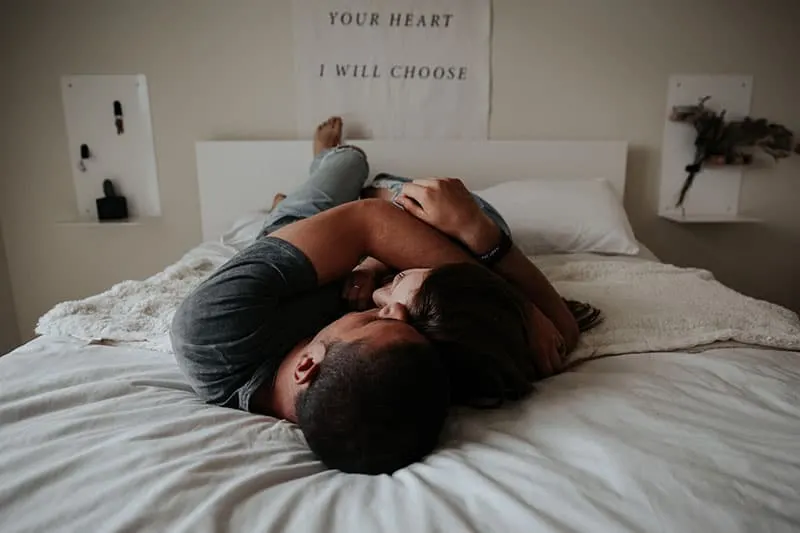 These funny and super sweet love text messages will lure a smile to your loved one's face. And humor is definitely one of the best ways to seduce and win over a guy.
That's why you need to check this list of sweet messages ASAP. One tip more; always end your text messages with a cute, flirty emoji to keep the flirty vibe going. If you want to make him feel even more special, check you can add one of these romantic I love you so much quotes.
1. Someone told me that they saw me with a sexy, strong man the other day. Do you happen to know who it was? ?
2. I'm in need of cuddles and kisses, you're the only one who can do that.
3. I want to show you how much I love you.
4. See, I don't like this, you're too far away. If I could, I would be in your arms right now.
5. I keep thinking about how amazing and sexy you looked last time I saw you. I couldn't keep my eyes off you.
6. Can't stop thinking about you all day long.
7. Just saw something really hot and it made me think of you.
8. I'm totally craving some time with you right now.
9. I'm getting little butterflies just thinking about seeing you later today.
10. Who gave you the right to be so sexy?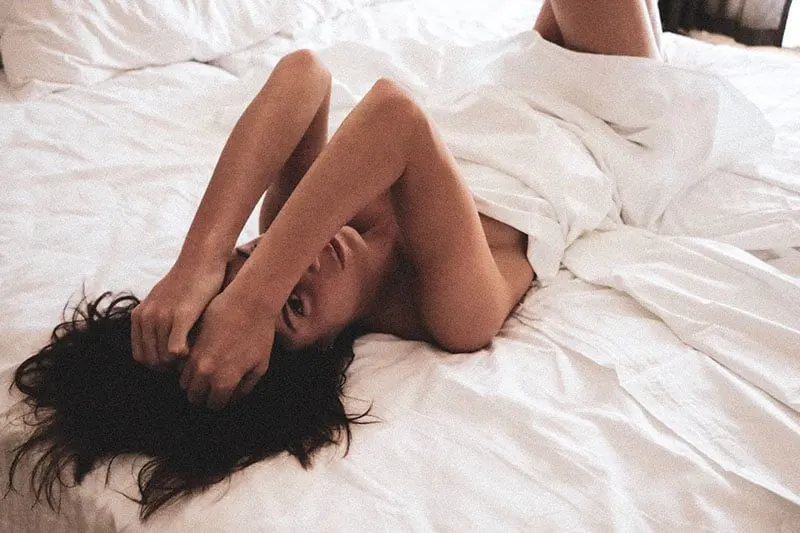 11. Just wanted to let you know that I find you very attractive. And hot. And cute. And I want to put my mouth on your mouth.
12. Currently bragging about my awesome man.
13. You do a million little things that bring joy to my life. I'm so happy and thankful to God for sending me such a perfect man.
14. Are you even real? Because someone like you can't even exist.
15. Nobody gets me as you do.
16. Whenever I see a message from you, I smile like a crazy person.
17. I love the way you kiss me goodbye… but it always makes me crave more.
18. I need some kisses… Some special kisses… Got any to spare?
19. Babe, not to scare you, but I want to break up… Your daily routine, of course, with this funny text message lol. I love you.
20. Do you believe in love at first sight or do I need to walk by again?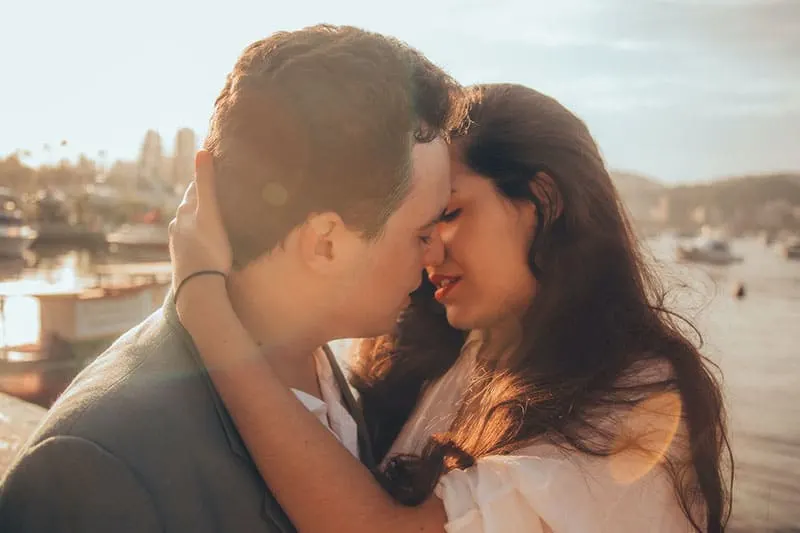 21. 101 things I like about you: 1. You're hot. 2. You're hot. 3. You're hot. You get the picture.
22. Do you know that you're one of the most interesting people I've ever met?
23. I'm making the first move when it comes to texting, so I'm expecting you to make the first move when it comes to kissing.
24. Planning a cozy night in. Bed + PJs + Takeout + Netflix. You in?
25. Do you find it sexy when girls make the first move or should I wait for you to do it yourself?
26. I know it's cheesy, but you're the first person I think of when I wake up in the morning.
27. Stop sending me mixed signals and start sending me memes.
28. How have you gone so long without messaging me? I'm such a delight.
29. I wish we were together right now, cuddling.
30. I miss the way your arms feel when they're around me.
31. I know that no one is perfect, but you're pretty damn close.
32. You make me blush and you're not even here!
33. I was going to wait another day or two to text you, but I can't wait that long to talk to you.
See also: 200 Cute Good Morning Texts For Him To Make Him Smile
How Do You Make Him Obsess Over You Through Text? 6 Proven Tips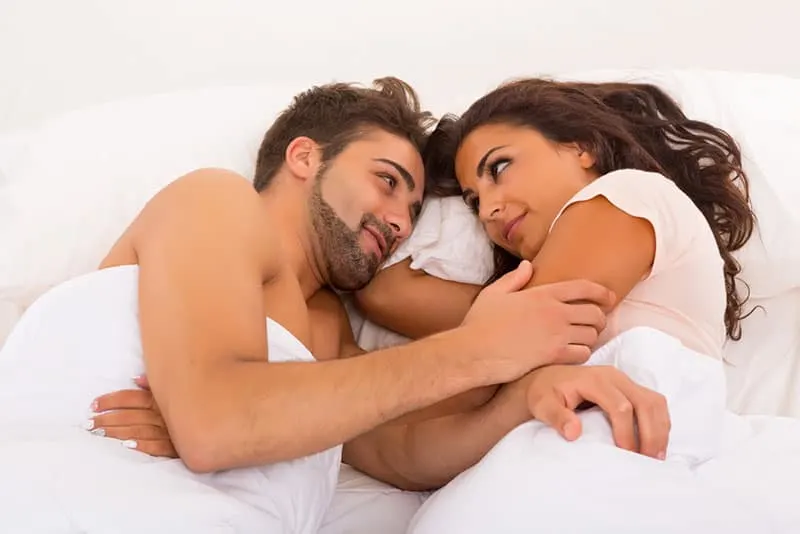 It's actually pretty simple; keep your texts short, sweet, flirty and know when it's the right time to turn the dirty talk on. And also, don't reveal too much in your texts, make him want to continue your conversation in person.
Here are some powerful tips on how to text a guy you like and how to act while sending these flirty texts that will make him want you for sure.
So, let's go through these tips below and help you win over your crush through simple texting.
"Novella" types of texts aren't welcomed
Have you ever heard of the one 'less is more'?
Write what you have. Don't write essays because you'll bore him and he'll simply lose interest in you.
Keep your sexy texts short! A guy you just started dating or you're considering dating is not interested in your life story.
He is interested only in you at that particular moment.
Also, you should write ambiguous texts that leave him a lot of space to ask questions because as long as he is asking questions, your conversation will last. When he runs out of questions to ask, your texting is over.
If you have a boyfriend, these sexy things to say to your boyfriend will boost your flirting game.
Related: Does He Miss Me Now That I Have Left Him Alone?
Show how confident you are
That stupid rule that you have to wait until he texts you first is not going to work.
Who says that men don't like it when women show a bit of initiative?
Well, they do, so get yourself together and find the courage to text him first in a flirty and charming way.
The important thing is that you have to flatter him in your first text. Write something that will get his attention and that will make your man see you in a different and confident light.
You have to know when to end the conversation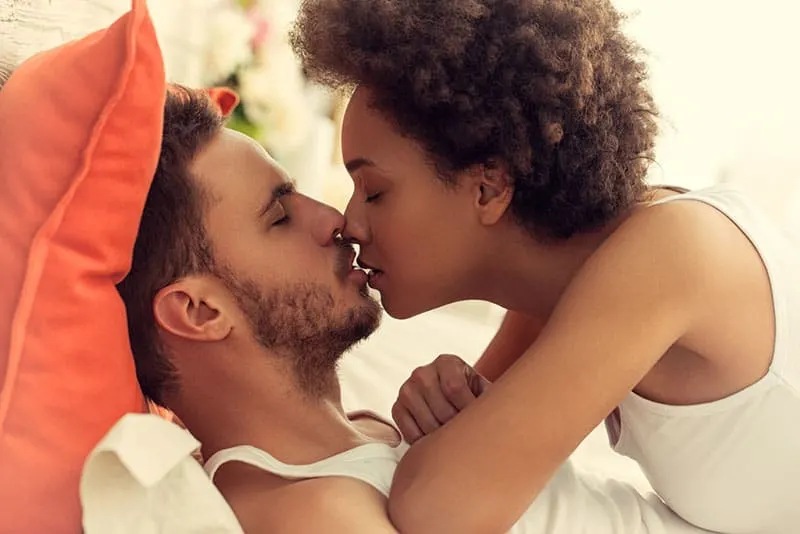 You shouldn't be too pushy because it'll definitely drive him away. After you exchange a few messages, you should send him a goodnight text and end your conversation. Don't force it because it will get uncomfortable for both you and him.
If you see that he's answering in shorter lines or if it takes him a while to answer back, he's probably had enough.
With Text Chemistry, no guy will again have too much of you.
Don't force the conversation to continue because it's just pointless.
And a tip for finishing the conversation: Once again, keep it simple and wrap the conversation up in a way to leave him wanting more. Keep him intrigued in what you have to say next.
Don't invite him out first
I know I've said that you have to show confidence and sometimes make the first move, but that was only for the texting part.
Don't do it if you want to go out with him. If he likes you, he will make the first move, especially if you've already texted him first.
If you invite him out right away, you may come across as a pushy girl which can even scare him off.
Also, if your texting is going in the right direction, it's just a matter of time before he asks you out.
Just be patient!
Related: How To Turn A Guy On Over Text? 15 Incredible Tips
Compliment him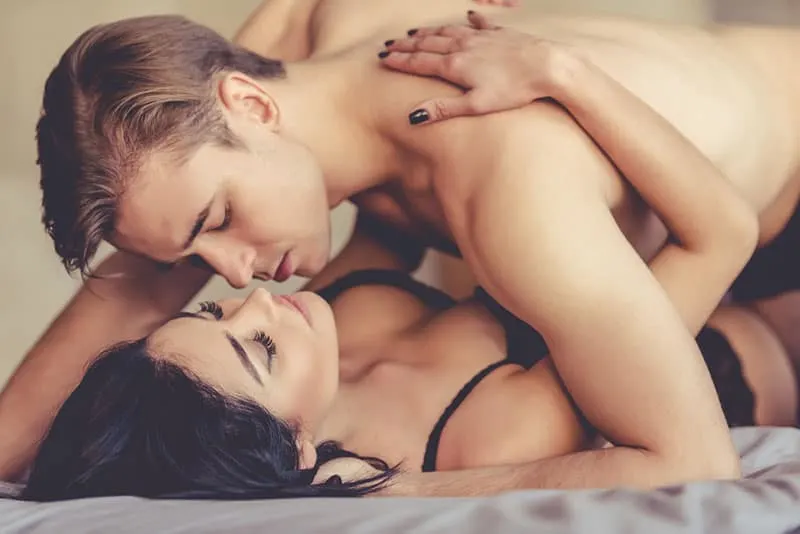 Men love to be flattered although they will never admit it.
They love compliments as much as women do.
I mean, who wouldn't like honest recognition of an effort you've put in, let's say, your clothes or something you did?
Remind him how handsome he is or how his arms are strong.
But, you have to be careful not to overdo it because he'll think you're not being honest.
Just a bit of complimenting can go in the direction of flirting and then you're on the right track to make him want you.
You have to stay true to yourself
Don't pretend to be something you're not because he'll find it out sooner or later.
No one can act being something they are not for so long.
Sooner or later the masks are going to fall, and then it would be questionable whether he will like the real you.
So, the proven and the safest way is just to be yourself.
If he doesn't like it, then you really don't have anything to do with him in the first place. Don't waste your time trying to change his mind because that's not going to happen.
Instead, use that time to let the right guy find his way to you.
Final Words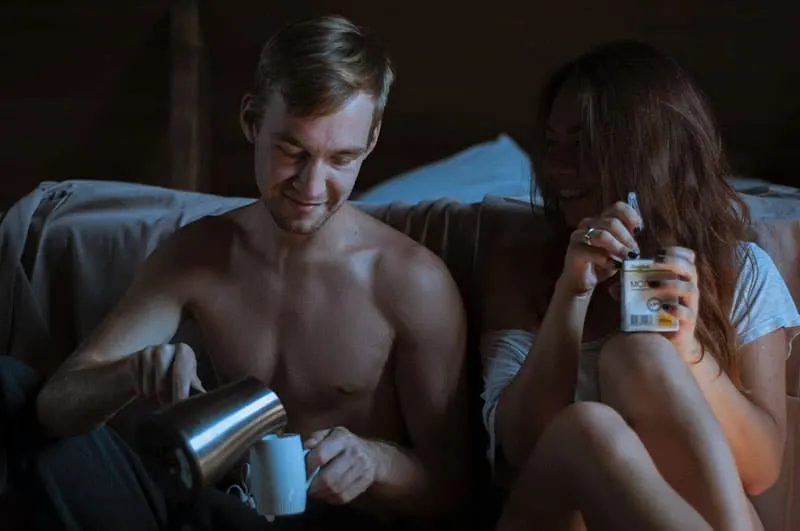 I hope you enjoyed our collection of fun, flirty and sweet texts that will make him want you. I'm sure that these messages will serve you well and that they'll help you achieve your main goal; winning over the guy you like over text.
Trust me, just a few right words are enough to make the guy you like fall for you even harder and you'll find those words right here, in this collection.
So, choose the message you like the most, send it to the guy you like ASAP and make his pulse race like it never did before.