How to talk dirty to a guy is something you should know because it can serve you perfectly, especially in the situations when dirty talk is more than welcome. When you want to turn your man on, this is the best way to go.
Although some people look at dirty talk from a distance because they think it's a bit too much, there is one thing you need to know. Real dirty talk is not like the one in porns. That's completely the wrong picture and sense of dirty talking. It's over the top, it's too much and it's distasteful.
Real dirty talk can be really beautiful if you keep it that way. It can make your man horny like crazy. It will make him keep coming back and begging for one more dose of your sexual magic.
Talking dirty doesn't mean that you are a bad girl and you don't have to be uncomfortable doing it. As I already said, there are two types of ways to dirty talk to a man. You can be a sleazeball and do it for horrible and yucky reasons or you can do it with one purpose only—to arouse him and prepare for what comes next.
You can learn how to talk dirty and it's really not that difficult. It's all about speaking your mind and telling your man things you want him to do to you, without any shame and with huge sexual tension. You may even do role playing if it will make it easier for you to really get into the character to start talking dirty to your guy. You'll probably be able to do things that never crossed your mind before since you're pretending to be someone else. And also, you can blame your character if you take things a bit too far.
Aside from the fact that it feels so damn good, dirty talk is a great tool to build sexual tension and if you try it, you won't regret it and your sex life will be better than ever, that I solely promise. But, before you choose to dirty talk a guy, you have to decide what kind of dirty talk you are going to use:
– Soft dirty talk
– Slowly getting there dirty talk
– Hardcore dirty talk
You can use soft dirty talk as a means of flirting when you just met the guy and maybe you want something more. It's an extremely innocent kind of dirty talk, also great for beginners.
The second type of dirty talk is great to use when you didn't decide yet on which level of dirty talking you want. Just go with it and in the meantime, you'll decide what type is perfect for the situation.
On the other hand, hardcore dirty talk is for the pros and those who are in a relationship quite some time, so they truly know what their partner likes and how he's going to react. It's perfect for sexting, dirty questions and killer foreplay.
But before we start with ways to talk dirty to a guy, we have to really examine how to do it. Is there some things you should and shouldn't do? We will do this step by step.
How to talk dirty to a guy?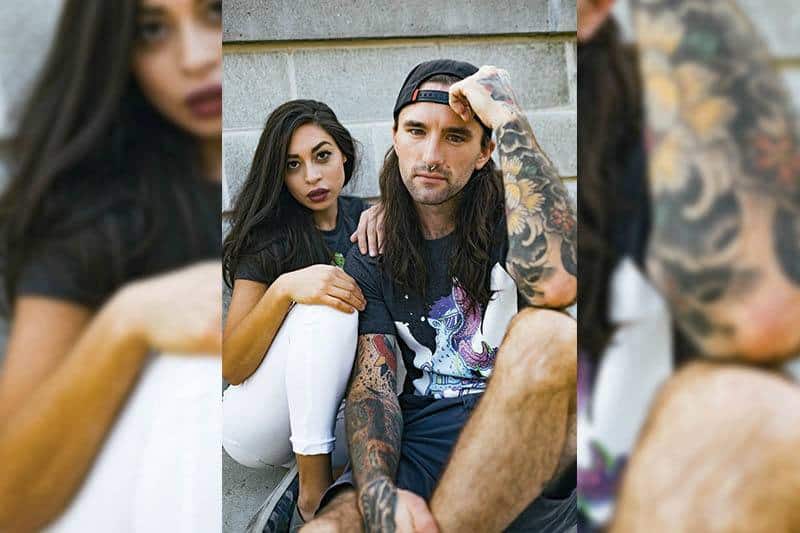 1. Start slow
The most important thing is to start slow, careful not to go over the top and ruin the whole situation. If you don't want to fail in your dirty talk, you have to build your confidence and that's why you have to take it step by step. Each thing you do will give you a boost to do the next one. Start by moaning quietly and then pick up the intensity with a couple of lines that will make him ache for you.
2. Bedroom is the perfect place
Start your dirty talk in the bedroom, of course if the situation allows it. You will have your privacy and you will be able to completely relax not thinking about anything other than your partner and the tension you're about to make. You know that you can't go wrong if you do what your instinct tells you.
3. Consider texting
If you are really terrified of dirty talking, the best way to go with it is over a text. That will give you the boost you need because you're not face to face with him, so the chances of embarrassing yourself are smaller and even if you do something stupid, you always have time to think about how to make it better or not to do it at all.
4. Practice
If you are not that comfortable you should practice in the mirror. I know it sounds silly and you probably think you will look stupid while you're doing it, but this is the ideal way to go if you want to bring your dirty talking to perfection. See how your mouth moves and what kinds of expressions your face makes while you're trying to pump him up.
5. See what he likes
Let's face it, everyone likes a bit of dirty talk, but the catch is that not all of them like it in the same way. Some men like you to do it in a subtle way, while others like it hardcore. So, actually, the hardest task is before you even get to the dirty talk. You have to figure out what kind of a guy he is and what he wants. According to that, you decide with which approach to go.
6. Don't leave yourself out
If you don't like dirty talking, you don't have to use it. The whole point is that the both of you enjoy it, but if you have problems with using a bit more explicit language, don't use it. Because if you go ahead and do it despite the fact that you feel uncomfortable, you won't enjoy it and neither will he because your dirty talk won't come naturally. But, don't make any irrational decisions. First, try it and then decide if you like it or not.
7. Set a boundary
Today it's almost too easy to dirty talk. We are too available because of the technology we have and a bit of innocent dirty talking can quickly change into something you don't want and it can make you really uncomfortable. So, the point is, if there is no trust, there shouldn't be any dirty talk. Remember, everything you wrote can so easily get to the places and people who have no business reading it—not to mention that it can be used to hurt and embarrass you.
8. Be creative
Get yourself all heated up. Doesn't matter how you do it, just do it and then only the sky's the limit. Do a bit of research—see what other people are using for dirty talk, ask your best friend to help you out. Show him that you can do it and be creative while at it. Just let yourself go in the moment and the words will come out of your mouth without you even noticing it.
9. Don't push it if it doesn't work
If things are not going the in the direction you want them to, try something else. You don't have to insist on dirty talk if your partner is just not in the mood for it. There is also a chance that you might say something wrong or he will take it in a wrong way right because he is not in the mood. So it's better to leave it than force it because if you force it, there will be consequences you'll have to face.
10. Try to take control
Usually men like to take up this role. Especially when you're having sex. They like to know that they are the ones who will take care of their woman and take them to their pleasure land for the best time ever. But, to spice things up a bit which leads to mind-blowing sex, you should definitely try to take the lead. Let him be submissive and believe me, he'll enjoy it. Dirty talk will just appear naturally once you take charge.
Now that you know how to dirty talk to a guy, let's see the situations in which you use dirty talk and how are the best ways to use it.
SEXTING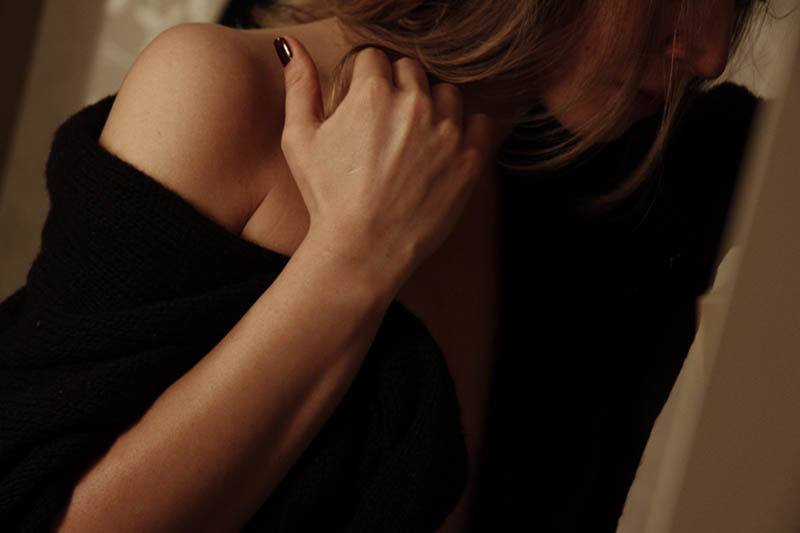 Sexting can go from soft dirty talking to really hardcore. It depends on which direction you want to take it. Usually, sexting the safest way to go because you have a lot of time to think about what you're going to send and you don't have to be afraid you're going to make a fool out of yourself. The risk of embarrassing yourself is minimal.
Here are some texts you can use, depending on the situation you're in:
1. I think it's time we tried (fill in the blank).
2. Looking forward to having you later.
3. I had so many dirty thoughts today… Guess who inspired them all?
4. Lying in bed and bored. Wish you were here to play Simon Says with me.
5. I'm under so many blankets and I'm still cold… I guess I should put on some clothes…
6. I have a secret – I'm watching a very dirty video online right now…
7. If we were together, what would you want me to do to you?
8. I'm typing this with one hand because my other hand is busy…
9. This new underwear feels soooo good against my skin…
10. I'll be wearing only heels tonight…
11. I would rather be in bed with you. Right now.
12. Thinking about you touching me, literally, it turns me on.
13. I'm imagining your hands on my body…your mouth on my body…and finally, your body on mine.
14. I was looking at the sex toys today.
15. Whenever your name pops up on my screen, my knees weaken.
16. Next time I see you, I want to be as dirty as possible.
17. It sounds weird, but I couldn't stop myself from thinking about us last night. I play it over and over in my mind and it feels sooo good.
18. I was thinking about you and me and suddenly, out of the blue, I found myself completely undressed and wet down under. How did that happen?!
19. I have a mystery for you, but I'll give you a clue. Tonight, I'm gonna make you the special guest between my legs.
20. You were screaming some filthy words last night. Wanna do it again tonight?
21. I'm touching myself. Too bad you aren't here.
22. The thoughts I was having about you were so dirty that I had to take a shower.
23. My roommate is gone for the weekend. We can be as loud as we want and I am planning on tearing down the walls.
24. Let's get one thing straight. When we meet later on, there will be no foreplay.
25. I'm so shy, but you have no idea what I'm thinking.
26. Wait, are you alone right now.
27. Tell me your secret fetish. I bet I'll like it.
28. Send me your nudes and I'll send you mine.
29. You know what? I want to feel you so bad now.
30. Just wanting to let you know that I'm lying on my bed naked thinking about you.
31. Tonight I want you to undress me slowly with your muscular touch and bite every inch of my body with no inch left untouched.
32. Just wanted to tell you that my new red underwear feels really good and sexy on my skin. I could show it to you if you were here now.
33. I don't get it how it happens every time, but the moment you lick my nipples, my legs get weak.
34. Can you guess the color of my panties? If you guess it right, I will give you anything you want tonight.
35. I want to see how good your tongue can play between my gaps.
36. I get thrilled with excitement when your fingers dance on my wet floor.
37. Baby, you are too sexy for me to resist.
38. It makes me feel amazingly hot when you touch me down there.
39. What are you wearing right now? I hope you say nothing!
40. I just got out of a steamy shower. I'm soaking wet right now.
Dirty talk can be used in all varieties, so they go far beyond just sexy texts. What about questions? Have you ever consider how to talk dirty to a guy using questions that will arouse him, building the mutual sexual tension and turning him on like no one ever did before?
DIRTY QUESTIONS TO ASK A GUY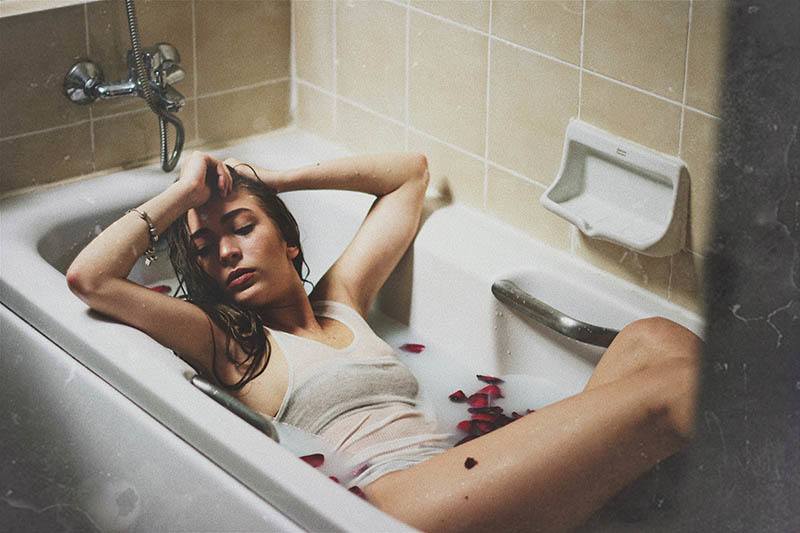 1. What would you do if I send you a dirty photo of me?
2. Would you like to play dirty truth or dare?
3. What do you think my lips taste like?
4. Guess what I'm wearing right now?
5. Do you prefer your woman shaved or all natural?
6. What kind of outfit would you like to see me in?
7. What would you do if I answered the door naked?
8. What is your biggest sex fantasy?
9. What is your favorite part of my body?
10. Can you guess the color of the underwear I'm wearing right now?
11. What is the naughtiest thing you've ever done?
12. Have you ever dated two girls at the same time?
13. Have you ever had a threesome?
14. Have you ever used sex toys?
15. I sleep naked, do you?
16. Are you a boob guy or a butt guy?
17. Have you ever had sex in public?
18. Have you ever been caught going solo?
19. What's the longest you've gone without doing it?
20. Do you like watching me touch myself?
21. Does the thought of recording a video turn you on?
22. Have you ever tried edible underwear?
23. Rough or sensual?
24. Do you like sexting?
25. Have you ever done it in front of other people?
26. Have you ever used food while you're doing it?
27. Do you like the lights on or off?
28. Have you ever used a lubricant?
29. Do you want me to talk dirty?
30. Have you ever dreamed about me?
31. Would you ever do it in a car?
32. What's your favorite position?
33. Have you ever had anal sex? What did you think about it?
34. Have you ever played strip poker?
35. Have you ever done it in the water?
36. Do you prefer to be in control or you'd like me to take the wheel?
37. What do you think I should wear to bed?
38. Where do you want to touch me right now?
39. Where is the naughtiest place that you've done it?
40. Do you like me on top or on the bottom?
Once you ask him these questions he will be ready to go. But, that is not the only thing that will make him sexually addicted to you. Foreplay is the most important part of the whole sex act, and if you get it right, you'll definitely have the best sex of your life.
DIRTY FOREPLAY TALK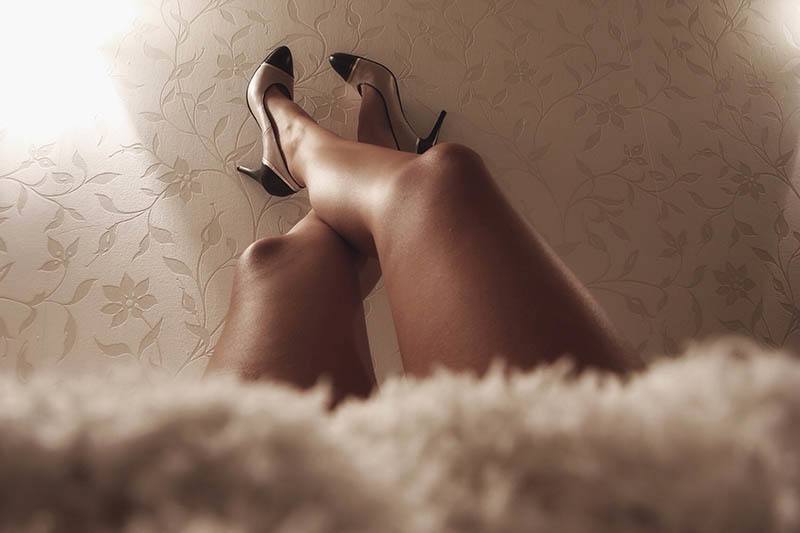 1. Make me cum with your tongue.
2. I'm going to need some bad ass servicing in the next ten minutes.
3. Fuck me harder.
4. I've never been satisfied like that before.
5. Did you take a course on how to make me come?
6. I dreamt of you last night and woke up dripping wet. Pretty much like right now.
7. I love it when you're rough with me.
8. I've been a bad girl and I deserve a spanking.
9. Take your clothes off and get your hands on my knees. Right now!!
10. I feel so incredible when you press your penis against me.
11. I love the way you fill me up.
12. Put your mouth on my breasts.
13. Suck my nipples until I say it's enough.
14. I want you in me so baaadly.
15. I want you to take me in your arms and make me cum hard.
16. I've never been kissed like that before.
17. I'm craving you.
18. I love it when you give me 'the look'.
19. I want you to tie me up.
20. I absolutely adore feeling you on top of me.
21. I'm going to make you cry with pleasure.
22. I'm going to make you scream and beg for more.
23. You won't be able to walk tomorrow.
24. Making you hard is my number one priority.
25. I love holding your cock and feeling it getting hard in my hands.
26. I want you to handcuff me and fuck me any way you'd like.
27. Take me right here, right now.
28. I want you to scream my name when you come.
29. Make me your bitch!
30. Punish me, I've been very naughty.
31. Slap my ass!
32. Fill me up with happiness.
33. Shut the fuck up and take off my clothes right away.
34. Bite me and make me yours.
35. I want you to kiss my entire body.
As you can see, you have so many ways to talk dirty to a guy and make him charged with sexual tension. Some of these are pretty hardcore, but some are completely innocent—it depends what you like and in which way you want to go.
The point is that anyone can dirty talk. You just have to get rid of the blockage in your mind and boost yourself up with confidence because when you think about it, it's really not that difficult.
If you don't know what to say or your fear is blocking you from completely relaxing, try some of the suggestions above, just to have something to start with. Once you loosen up completely, you'll forget about what you do and don't have to say and it will just come out of your mouth—making him incredibly horny.
He will thank you later for giving you the orgasm you will never forget. That's how much dirty talking can be powerful. Try it, don't be shy!