Forget about flowers, forget about Hollywood romance because modern dating is fast and functional. This collection of dirty messages for my love will be everything you need to seduce and win over your partner for real.
If you like someone and you want to sexually seduce them to make them yours, then sexting messages for him and her are the way to go. Believe me, your sex life will cross to a completely different level if you dare yourself to try something like this.
So, put away those granny pants or tighty whities and slip on something sexier because dirty sexting is going to get you laid. Definitely.
Not only are sexy text messages quick and shockingly accurate but they are also lots of fun. Especially if the person behind the text is as up for it as you are.
Sending flirty texts and talking dirty will take the sexual tension between you sky-high. The only logical thing you can do is do something about it and you can do it all day long.
Unleash your dirtiest thoughts and wildest sexual fantasies to drive him or her crazy. Release the sex goddess/god hiding inside you and change the course of your sex life for the better. You're going to have the ride of your life.
Sexting text messages are not only for those who have a chance at actually having physical sex but also for the ones in long-distance relationships. Phone sex and cybersex mustn't be excluded. If you do it right, it can get better than the real thing.
We compiled the dirtiest and naughtiest sexts in this collection of dirty messages for my love. You should send one of these intensely sexy text messages to your partner ASAP. These sexts will surely become a kind of foreplay that will always lead you straight to the bedroom.
The List Of 70 Incredibly Dirty Messages For My Love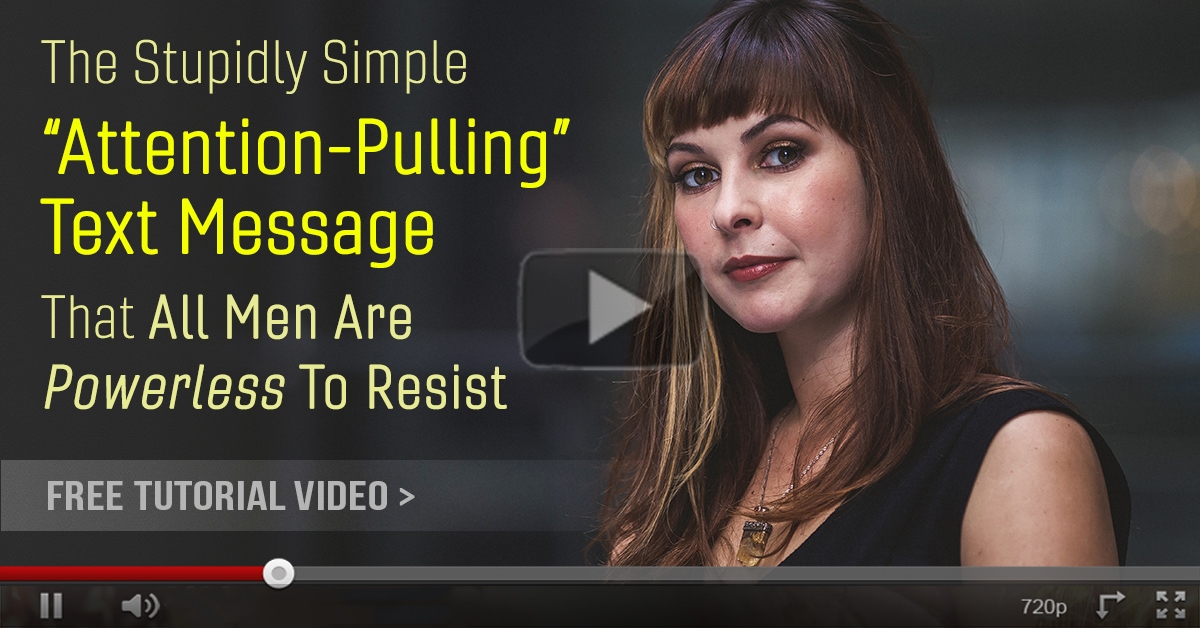 Sexting has truly become the art of seducing. And here's the good part; for all of you who aren't so good with words, here's a collection of hottest sexting examples that really have the power to turn on your partner ASAP.
If you want to take your love life to the next level, just send one of these dirty texts below to your loved one. Wait a while and you'll hear them knocking on your doors ready for some real bedroom action. Sexting is truly one of the best acts of foreplay.
1. I just want to spend all night with your body next to mine.
2. If you FaceTime me right now, you'll like what you see!
3. Have you ever wanted to have sex in public?
4. The thought of you taking me in your arms and having me just makes me so wet.
5. I'll be wearing anything you want and doing anything you want me to when you get home/come over.
6. I've been naughty with my workload/school today. Do you think I deserve to be punished?
7. Can I practice my lap dance skills on you?
8. I feel so much pent up frustration today. Want to come to mine after work and get rid of it for me?
9. I stopped by the grocery store on my way home and picked up something you can eat off my body.
10. 8 o'clock. My bed. What you wear doesn't matter.
11. Wanna workout together today? And I don't mean at the gym.
12. Name a body part, and I'll send a picture of it.
13. Save some energy for me tonight.
14. Tonight, I'll do all the work in bed.
15. Every time I fantasize about us having sex, I imagine you tying me up and having your way with me.
16. I don't care if you rip my clothes to shreds when you undress me. In fact, I'd prefer it that way.
17. I just got out of the shower. I haven't even had time to get dressed first!
18. Something will be different about my body when you see me next. It's up to you to find it.
19. What's it called when you love sucking on things? An oral fixation? Yea, I've got that.
20. I was just thinking about seeing you tonight, and, all of the sudden, I was completely undressed.
21. You should see how I look in my new dress. (or you can write lingerie or underwear if you really want to blow his mind)
22. I miss feeling your hands all over me, ripping my clothes off and having your way with me.
23. If I could only wear three items of clothing or less tonight, what would you choose for me?
24. You're not going to be able to move after I'm finished with you tonight.
25. I was thinking about you in the shower this morning!
26. I feel nervous about telling you all of the sexual desires I have when it comes to you.
27. I don't like sitting here at work when I could be at home doing filthy things to you.
28. I just thought of a new position that I desperately really want to try with you.
29. I can't figure out whether I like you best on top of me, beneath me, or next to me. What do you think?
30. What's the naughtiest thing you want to do to me?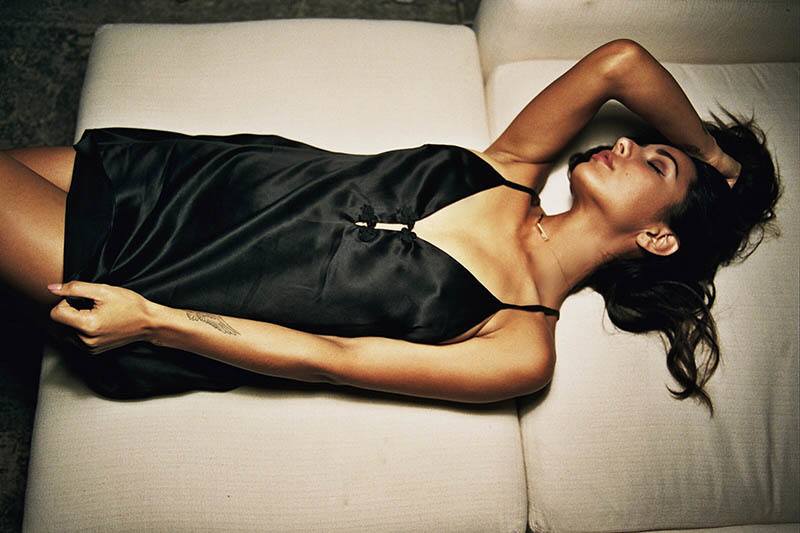 31. What are you doing for dinner tonight? I thought about getting reservations for my bedroom but wanted to make sure you were available.
32. I had an exciting dream about you last night and have been replaying it in my head all day.
33. I was just lying in bed for the last hour thinking about you…guess what I was doing!
34. I just found this cool sex site on the internet…it gave me some awesome ideas for later!
35. Guess what I'm going to do the next time I see you… (use the smiling face with horns emoji)
36. I've been planning what I'll do to you in bed all week. I'm going to blow your mind.
37. I'm so horny thinking about seeing you later.
38. I can't tell you how much I want to be on top of you right now.
39. I can't stop thinking about you, especially without your clothes on.
40. It's crazy how much I want you all over me.
41. I want you, all of you.
42. One day you will walk into the dining room, I'll be on the table and you can have me for your dinner.
43. I would do anything to trade being at work with being in your bed right now.
44. I've never wanted to explore someone's body as much as I do with you.
45. Is it bad that every time I see you I just want you to pin me up against a wall and have me, right then and there?
46. You make me feel all kinds of naughty thoughts.
47. I wish we could spend the whole day in bed together. Not sleeping.
48. I wish you would just come to my office right now, push everything off the desk and take me here and now.
49. I just got out of the shower and I had a lot of fun thinking about you while I was in there.
50. Question of the day: How can I make you moan tonight?
51. Would you prefer me in lingerie or fully naked when I come over tonight?
52. I'm going crazy thinking about how you would feel inside of me.
53. I hope you rested well because you are definitely going to need your energy later when you walk into my bedroom.
54. I will let you frisk me if you will come and see me in the next half an hour.
55. I wish you were underneath the blankets with me on this cold day.
56. Tonight in the club we will have our own dancing session, in a dark corner.
57. Quick question: What do you do when there's someone you can't stop fantasizing about but you have no idea how to talk to them about it?
58. I get so turned on just thinking about the last time we made love.
59. I am lying naked on my bed. I allow you to do whatever you want. I won't resist. All you need to do is promise me you will take me to heaven.
60. You should probably clear your schedule for tomorrow morning because I plan on staying up late with you tonight. Very late.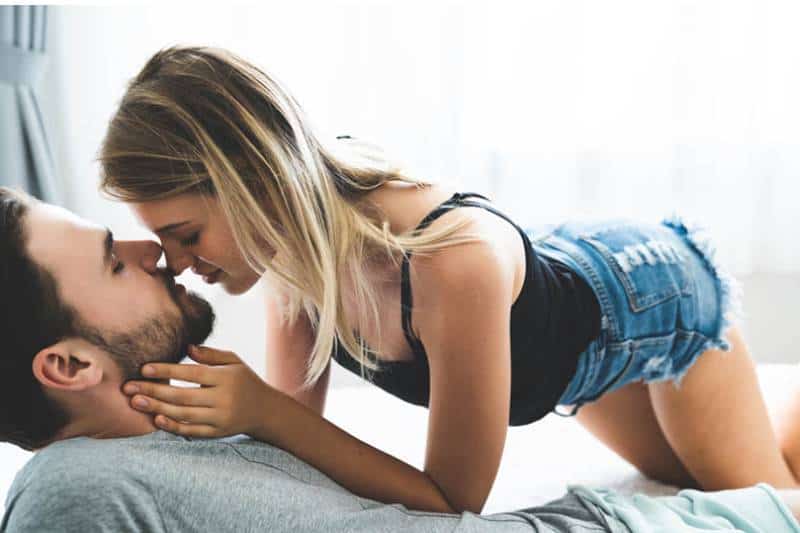 61. Next time we see each other, I am going to show you what love is.
62. If you could read my mind, you would start feeling really shy around me.
63. I'm at my work desk right now and it looks a little boring. I'm just thinking how much better it would look if you were bending me over it.
64. If kissing is the language of love, then we have a lot to talk about.
65. All I want is for you to be here, with your hands up my skirt right now.
66. Just wanted to let you know that I find you very attractive. And hot. And cute. And I want to put my mouth on your mouth.
67. I found a very interesting sex position and I just can't wait to try it out with you. See you tonight at my place?
68. I just got out of the shower. You should come over and help me get dirty again.
69. I can't stop thinking about the way you made me feel last night. Shall we have a re-do?
70. When I see you later, just to let you know, I won't be wearing any underwear.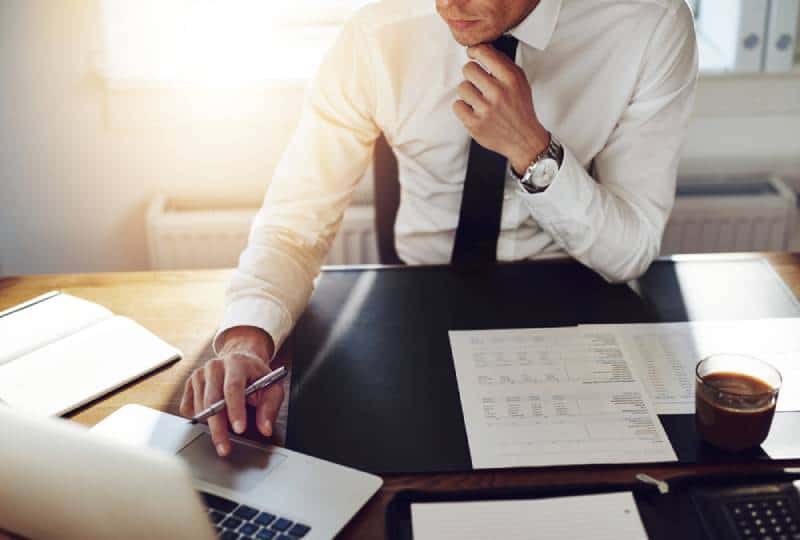 60 Dirty Text Messages To Drive Him Crazy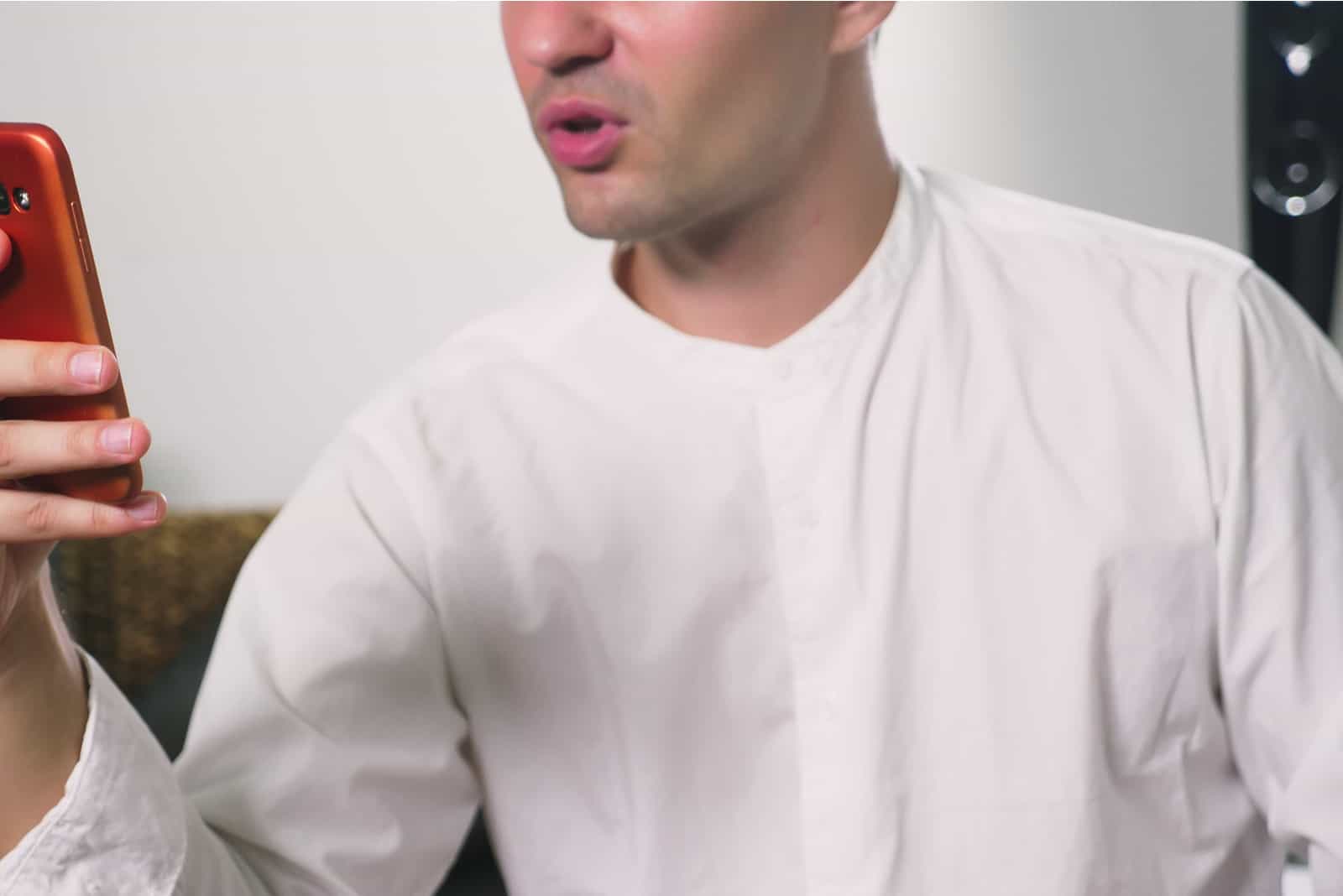 If you want to learn how to please your man, first you have to master the art of sexting. Take one thing at a time. First, you talk him up and then you blow his mind.
But quiz yourself right now on how to text a guy to drive him crazy and see how much you already know.
So, if you want to turn on your guy, you need to find the sexy side of yourself and put it to use. Below are a few sexting examples that will surely help you spice things up between you and make him miss you right away.
1. I had a naughty dream last night. Guess who was the main star? I'll tell you who, I'm texting him right now.
2. Those things we did last night —Olympian. You are a sex god.
3. You're so lucky that you're handsome. I only give the time of day to hot men.
4. I'm under so many blankets and I'm still cold… I guess I should put on some clothes… or should I?
5. I dreamed about you last night and I can't stop thinking about how, if you were here, I would get down and take your pants off.
6. I've been daydreaming all day long… you and me naked, moaning and sweaty… got anything to add to that vision?
7. Are you up for Simon Says? I'm already lying in my bed, bored and alone.
8. I feel like something's missing in my life. Namely you. Between my legs.
9. I'm so shy but you have no idea what I'm thinking.
10. When I think about you, I completely lose control. I can't help myself.
11. I can't stand it. I need you. Like right this minute. I'm losing my mind thinking about everything we did last night.
12. I'm so naughty and there's no one here to make me behave.
13. Hey. I'm in a really odd mood right now. I just took a bath and I feel restless. How are you?
14. Do you have any ideas of what we should do after our date tonight?
15. Imagine we're alone in the bedroom together and then tell me what you're thinking.
16. I just took a bath and I'm ready for some action. How about you?
17. I'm so bored I'm checking out sex toys online…
18. I'm lying in bed right now, touching myself thinking about you. Care to give me a hand? I know you can satisfy me with your tongue.
19. Hope you're rested, cause you're gonna need every ounce of energy you can find tonight.
20. If I were with you right now, where would you want me to touch you?
21. I just took the most amazing shower ever!
22. I bet you can't guess what incredibly hot thoughts I'm having about you right now.
23. Favorite kind of underwear on a woman?
24. I can't stop thinking about some very dirty things … can you help me?
25. I want to reach down your pants and start rubbing until I feel you get rock hard.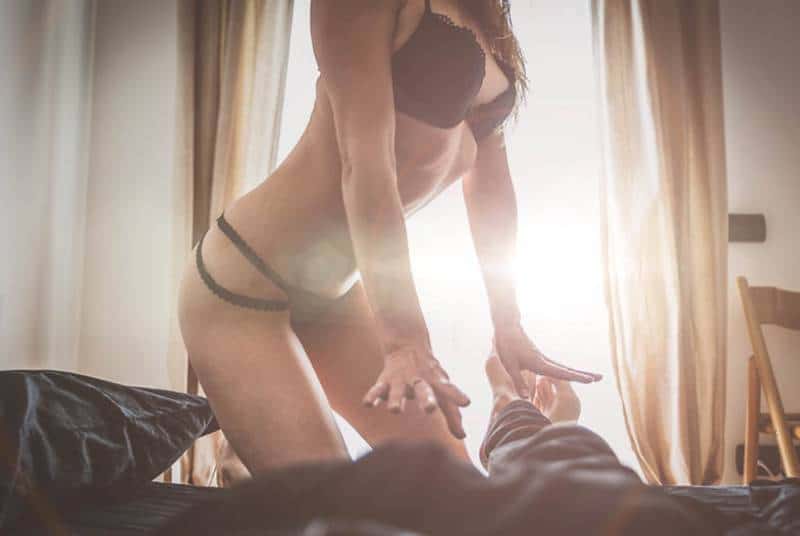 26. You, me… a round pillow… my butt on top of it, naked… my eyes can see it already… the rest of me wants it… are ya in?
27. I love the way you dominate me in your arms, looking into my eyes, thrusting me backward with your manly force.
28. Come to see me soon naughty… I'm feeling a little postal right now… might need to check your package!
29. I want to get naked with you right now.
30. Ummm, I would love it if you randomly got turned on in front of everyone at work.
31. If we were together, what would you want me to do to you?
32. I will do just about anything you ask me to. What is your wildest fantasy?
33. I have my hand down my underwear right now, and just the thought of you touching me has me so wet. I can't wait until you tear my clothes off and have your way with me.
34. You have no idea how much I want you right now… not to mention how I want you… and where I want you.
35. I love it when you roll your tongue around my nipples and then exhale slowly with that hot damp breath of yours… makes me shudder inside!
36. Sucking on a Blow Pop right now and wishing it was you…
37. What is your secret fetish? You must have one, come on.
38. I'll show you mine if you show me yours.
39. What's your favorite word for your favorite part of my anatomy?
40. This new underwear feels soooo good against my skin…
41. Would you like to see me make out with a girl? I have always been curious about doing it.
42. Everything about you turns me on, you're all I can think about!
43. Dinner tonight at my place? I bought some strawberries and whip cream for dessert. Oh and just so you know, it will be served on my boobs.
44. Confession: I've been naughty today and probably deserve a spanking. If only there was someone to do it…
45. I'm going to give you the best blowjob you've ever gotten, the strongest orgasm you've ever had. That's a promise.
46. I'm having some trouble unhooking my bra. Can you come over and do it for me?
47. I'm typing this with one hand because my other hand is busy…
48. When I see you I am going to rip off your clothes and kiss your sexy body all over.
49. Tonight I'm going to take it slow and savor every inch of you.
50. You will taste so good when I'm licking chocolate syrup off your body!
51. Guess what I'm thinking? OK, I'll give you a hint. It involves my tongue and you naked.
52. Would you rather have sex in public or in the car?
53. I can't stop sucking on lollypops today for some reason…
54. You need to come see me right away because I am getting moist just thinking about your naked body pressed up against mine.
55. Tell me 3 things that make you the most excited… I'll make sure you get at least 2 out of 3… Deal?
56. I love the way you kiss me, I love to feel your soft and wet kisses on my neck and the way you gently bite my earlobes. It makes me wet!
57. I'm dying to find out if you are as good in real life as you are in my fantasies.
58. What's the hottest sex you've ever had? I find it hot hearing this kind of stuff.
59. I have a secret—I'm watching a very dirty video online right now…
60. I really like your tie. Let us use it tonight.
60 Sexting Messages That Will Make Her Want You Badly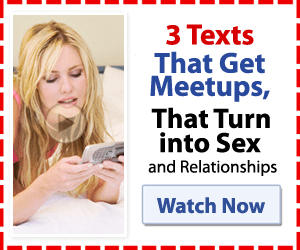 Every girl likes a guy talking dirty. They probably won't tell you that but they do. It's what gets their engine running, it's what turns them on the most.
Did you know that kinky, dirty texting affects specific regions of the woman's brain which stimulate their body? So, it's simply a fact that dirty talk is very effective with women.
You probably already have some flirty text messages or sexting messages to send her, but you should also check out some of these. Maybe there are some that haven't crossed your mind.
1. 3 cold showers and I still can't get you off my mind.
2. I must say that I am very jealous of your mirror. Every time you look into it, it's got the pleasure of looking back at you.
3. Have you ever had a wet dream with me in it? Be honest…
4. Ever been to heaven before? How about I take you there tonight?
5. I hope you have a license because you're driving me crazy.
6. If you could do anything you want to me, what would you do?
7. I love feeling your soft, silky skin against me.
8. I was just thinking about how stunning you looked last night and I cannot get you out of my mind.
9. What's the dirtiest thought you've ever had about me? I know what mine is about you…
10. I would invite you to come over this weekend but I'm not sure I can keep my hands to myself.
11. Can you send me a picture? My friends don't believe that angels really exist.
12. I think it's time we tried (fill in the blank).
13. So many dirty thoughts today… you inspired them all.
14. What do you want me to do to you tonight?
15. I was just thinking of you and all my blood instantly traveled south.
16. I love your body.
17. I keep having this recurring dream that you're trying to get me naked… weird.
18. There's this really sexy babe I've been thinking about all day long… what should I do about it?
19. I love how naughty you are. Have any more surprises for me?
20. You're not very good at pretending you don't want me.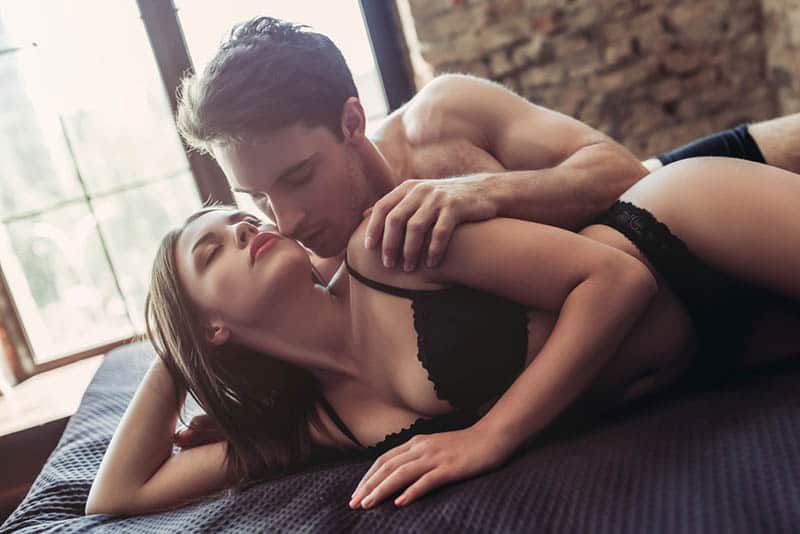 21. Here's a riddle for you: What is handsome, nice and sometimes hard all over?
22. I have a magic wand and it is aching to show you a trick.
23. Was just thinking about seeing you tonight and all of a sudden, I was completely undressed.
24. How about we go on a treasure hunt? I know I can find yours… care to find mine?
25. Show me what you are wearing, I bet you look amazingly sexy.
26. Tonight, let me do all the work. We're going to take it so slowly and you're going to scream.
27. I had a dream I was a fireman… and you were on fire… don't worry, I saved you with my fire hose.
28. I can't seem to stop thinking about putting my lips all over your soft skin.
29. If you were here right now I would tear your clothes off and shove you onto my bed and have my way with you. But you're not, so… rain check?
30. I had a dream you told me I could have 3 wishes. What do ya think I picked first?
31. Don't work too hard. I want you to have plenty of energy for me.
32. My roommates are gone this weekend. We can be as loud as we want tonight and I want to be loud.
33. I just feel like pinning you to the wall as soon as you get home—does that make me a bad man?
34. Hey beautiful, show me that perfect smile that can light up a room.
35. Did you know that you're incredibly sexy?
36. I know you've been thinking about doing me all day.
37. What's the hottest sex you've ever had? I find it hot hearing this kind of stuff.
38. I love the things you do with your tongue.
39. I am so odd, I have a different side of myself that comes out when I'm super turned on.
40. Are you turned on by me being turned on? Like I'm turned on when you're so turned on you can't control yourself?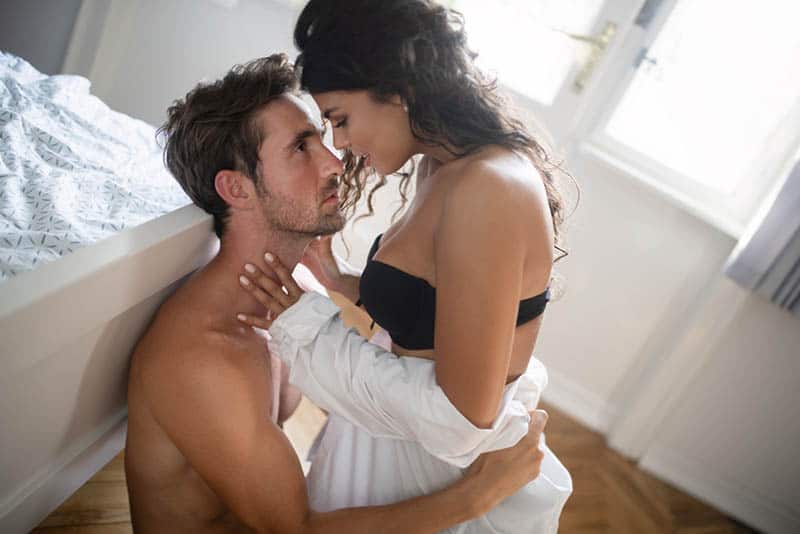 41. I wish I was lying there next to you… naked.
42. When you get home I am going to handcuff you to the bed and tease every inch of your body with my tongue. Then I'm going to strip your pants off and have you until you explode with pleasure.
43. Right now all I can think about is how I can't wait to see my clothes on the floor next to yours.
44. I'm watching HBO right now and getting a lot of ideas for things we could do together.
45. Your body is so hot it's making me thirsty. Was that sexy? Because I'm not wearing any clothes. Okay, that has to be sexy now.
46. If you were here right now I'd take your pants off with my teeth and… I'll just let you finish that sentence with whatever you want.
47. I need you. All of you. And I want to give all of myself… every part… to you. I've never felt this way before.
48. I'm watching a sexy video of a girl who looks just like you.
49. You know what turns me on? Being fully naked and in front of you and you looking at me and my…
50. So, I'm outside. I'm not wearing two crucial pieces of clothing but no one is calling the cops on me. Can you guess what's missing? Also, it's not my shoes.
51. I just wanted to let you know that I'm picturing you naked right now, and dang, you look good.
52. I think there is something insanely sexy about a woman being in control. Agree?
53. 101 things I like about you: 1. You're hot. 2. You're hot. 3. You're hot. You get the picture.
54. I'm slightly… lol. I can't say but it's kinda naughty.
55. Tell me a secret. An intense one.
56. On the agenda for tonight: polite conversation followed immediately by impolite bedroom antics.
57. Just the thought of that sexy body of yours makes me stiff.
58. Maybe I should spank you—I just know you have been a very, very bad girl.
59. No blankets next time okay babe? All they do is hide that gorgeous body from me…
60. Let's tease.
30 Dirty Messages For My Love To Wake Up To
Let's be honest, the first thing we all do as soon as we wake up is checking our phones and we all like to see a cute good morning text from the person we love on the screen.
But, why wouldn't we spice things up a little bit and turn those adorable morning wishes into dirty sexts?
These kinky morning sexts below will definitely brighten your partner's day. Trust me, there's no better way to start a workday than by going a little bit naughty in the mornings.
1. I keep replaying last night in my mind. It's hard to get out of bed and be productive when your body is already distracting me.
2. Hey, babe, are you up?… No, I mean are YOU up? 😉
3. I'm going to text you a series of dirtiest emojis and I want you to try and guess what I want to do with you later.
4. Here's a little something to get you through your day… (Insert nude selfie)
5. Hey, you! Just thought you should know that I was freezing this morning, so I thought about you and got all hot.
6. Good morning baby. Just wanted to say I hope your day is amazing – but not as amazing as tonight is going to be.
7. There is only one thing in the world that has been proven to wake me up better than coffee. It's morning sex with you.
8. Hey, sexy, I wish you were here so we could have sex all morning… and then, cuddle all day… then more sex…
9. Is it too early in the morning to be this turned on?
10. Good morning, sexy! All I can think about right now is that I wish I didn't have to wait all day to get you naked.
11. If you're good today, then maybe I'll give you a sexy surprise before the day ends.
12. Even though I want you right now… bad… I'm willing to wait to see you tonight. Good morning!
13. Hey babe. I woke up thinking about [insert a sexy memory the two of you share] and I can't wait to repeat it later.
14. Hey, babe, good morning! So… I'm too sleepy to touch myself RN. Maybe you should come over and help me out?
15. Morning babe, just lying here imagining what would happen if you were here right now. Spoiler alert: It wouldn't involve getting out of bed…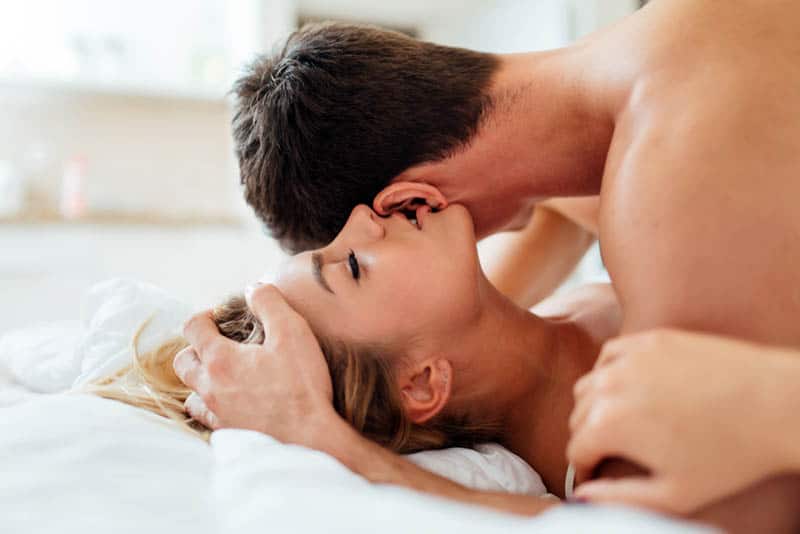 16. Good morning, sexy… just so you know, we're gonna do all the filthy things I dreamt about last night when I see you IRL tonight.
17. I wish I was eating you for breakfast.
18. If only I were there to give you a proper wake-up call.
19. Morning sexy. I wish I woke up with my body pressed against yours. Maybe tonight?
20. I hope your morning workout doesn't have you as sweaty as you were last night. Good morning and stay hydrated!
21. I woke up so hot this morning. I must have been dreaming of you all night!
22. Hey, babe, hope you slept well. If I were there with you right now, I'd be kissing you ALL over.
23. Morning, love! If you were in bed with me right now, you wouldn't be beside me, you'd be inside me. Just sayin'.
24. I had a dream last night about you and me moaning and sweating with naughty pleasure. Just wanted to ask if you could come to my place tonight to make my dream come true!
25. Think you could stop by this morning? I had some really hot dreams. I'd like to act out.
26. I had some wild dreams about you last night. It's a great day to turn them into a reality.
27. Morning, babe, I'm getting up and hopping in the shower. Maybe we should shower together tomorrow?
28. Wishing you a wonderful morning and an even sexier tonight (because that's when you'll see me!)
29. Morning thoughts: You're my favorite dirty thought, xoxo!
30. I just woke up and your sexy [favorite body part] is already on my mind. I can't wait to see you later.
Final Words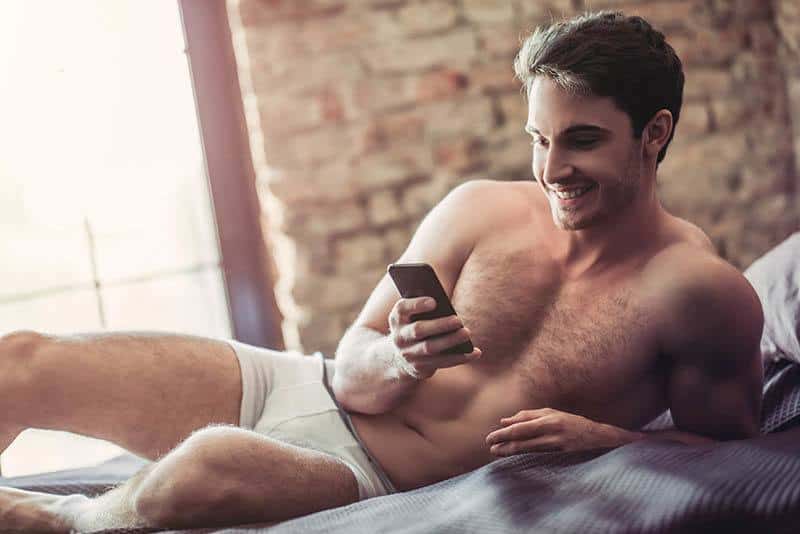 If you're sending your partner a dirty text message for the first time, it's completely normal to feel nervous. We all did, trust me.
However, you should pay attention to a few things if you want to turn on your partner over text messages. The first thing is timing.
When it comes to dirty sexting, timing is EVERYTHING. Choose the appropriate time to send a dirty text to your partner, otherwise, it might backfire on you big time.
It's always a good idea to include nude pics and some emojis that will perfectly sum up your dirtiest thoughts. Take it slow and keep your text messages short.
Just think of sexting as virtual foreplay, a little warm-up over text messages before the main event. It'll spice things up for sure and lead to a huge explosion of passion behind your bedroom's closed doors.
Most relationship experts agree that sexting is particularly important for long-distance relationships. Even though you're physically separated, dirty sexting will bring you closer (both in the intimate and emotional way) and build a sky-high sexual tension between you.
All in all, it's a fact that sexy messaging has the power to spice up and boost your love life. Just use one of these sexting examples from the collection of dirty messages for my love above and be ready to take your intimate life to the next level.