Forget about flowers, forget about Hollywood romance because modern dating is fast and functional. This collection of dirty sexting messages for her will be everything you need to seduce and win over the girl you like for real.
If you like someone and you want to sexually seduce them to make them yours, then naughty text messages for him and her are the way to go. Believe me, your sex life will cross to a completely different level if you dare yourself to try something like this.
Unleash your dirtiest thoughts and wildest sexual fantasies to turn your girl on and make her go crazy for you. Release the sex goddess hiding inside you and change the course of your sex life for the better.
Trust me, with these sexting examples, you're going to have the ride of your life.
Kinky Sexting Messages For Her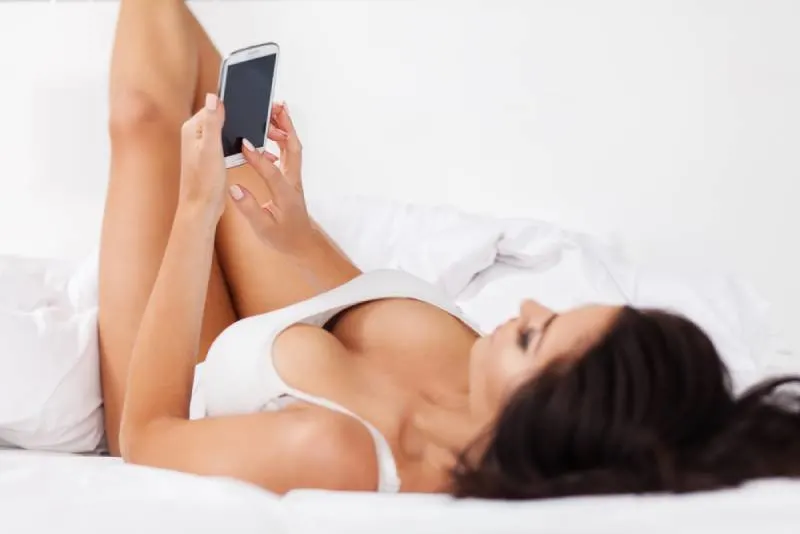 1. Right now, all I can think about is how I can't wait to see my clothes on the floor next to yours.
2. Your body is so hot it's making me thirsty. Was that sexy? Because I'm not wearing any clothes. Okay, that has to be sexy now.
3. If you were here right now, I'd take your panties off with my teeth and… I'll just let you finish that sentence with whatever you want.
4. I need you. All of you. And, I want to give all of myself… every part… to you. I've never felt this way before.
5. I'm watching a sexy video of a girl who looks just like you. (Relationship advice: don't send this one if your girl is too jealous or against pornography)
6. You're fucking adorable… and adorably fuckable. (Admit it, this is the kinkiest flirty text message you ever heard.)
7. I came so hard last night thinking about you. It's a pity my hands aren't nearly as good as the real thing.
8. You know what turns me on? Being fully naked and in front of you, and you looking at me and my…
9. Every time I close my eyes, I see you naked. But FYI, I like seeing you naked with my eyes open even more!
10. I bet you wish my tongue woke you up this morning instead of your alarm.
11. So, I'm outside. I'm not wearing two crucial pieces of clothing, but no one is calling the cops on me. Can you guess what's missing? Also, it's not my shoes.
12. I just wanted to let you know that I'm picturing you naked right now, and dang, you look good.
13. I hope your neighbors like the sound of my name being screamed over and over again.
14. I think there is something insanely sexy about a woman being in control. Agree?
15. I will whisper in your ear to reach orgasm while you dig those sexy nails into my back!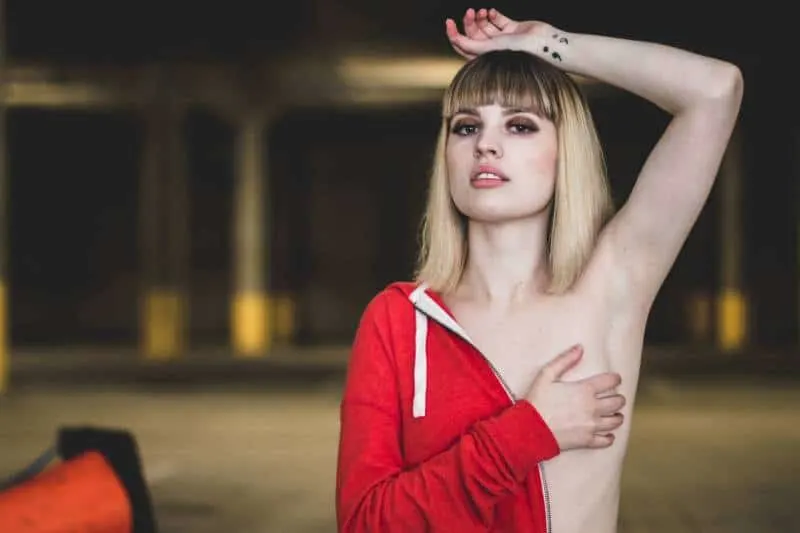 16. I've got a question for you: me on top, you on top, or me from behind? I mean, which one first.
17. Your heart is going to pulse with complete pleasure tonight.
18. 101 things I like about you: 1. You're hot. 2. You're hot. 3. You're hot. You get the picture.
19. I want to hear you breathing in my ear when I make you reach orgasm.
20. Tonight, you're going to be wined, dined, and 69-ed.
21. I tidied up the bedroom, but I don't mind if you mess up the sheets with me.
22. I'm slightly… lol. I can't say, but it's kinda naughty.
23. I can't wait to feel your thighs squeezing my head.
24. On the agenda for tonight: polite conversation followed immediately by impolite bedroom antics.
25. I'm feeling wild tonight. You might need your whip to keep me in line.
26. You're not going to be able to move after I'm finished with you tonight.
27. Just the thought of that sexy body of yours makes me stiff.
28. Maybe I should spank you — I just know you have been a very, very bad girl.
29. I baked you some dessert, so you can eat it while I eat you.
30. You're going to do everything I say tonight, or there will be punishment.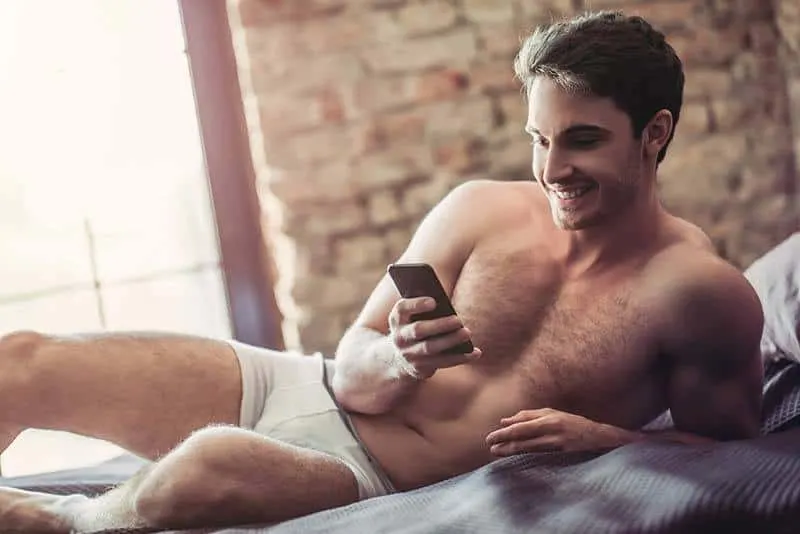 31. No blankets next time, okay, babe? All they do is hide that gorgeous body from me…
32. I'm so distracted by you, even in my thoughts. Could you stop being so damn hot for a second?
33. You see, I'm like a Rubik's Cube. The more you play with me, the harder I get.
34. Bite the pillow tonight. Otherwise, you're going to scream.
35. I want to run my hands through your hair while I kiss your neck.
36. Don't stop me once you come because I'm planning on giving you multiple orgasms today.
37. I can't decide what part of your body is more delicious. Give me another taste.
38. That ?would look so much better with my handprints on it.
39. Don't bother doing your hair because I'll be pulling it tonight.
40. I'm going to start your night with a massage and end it with an orgasm… or two… or three…
41. Aren't you exhausted? You've been running in my thoughts the whole day. Naked, most of the time.
42. If you can guess what I'm doing, I'll send you a picture.
Related: 100 Sexy, Freaky Things To Say To Your Boyfriend To Turn Him On
101 Dirty Text Messages For Her
1. Remember the first time we had sex? Let's reenact it later.
2. The only silver lining of being in a long-distance relationship is that I literally cannot wait to see you naked again. But, I guess I've always felt that way, so nvm, long-distance still sucks.
3. Let me give you a hand. I'll make your toes curl up in pleasure, running my tongue all over your body.
4. You have the sexiest sounding moans in the world.
5. Remember our date last week when we had a few drinks and went home afterward? This week, we're going over to your place. We'll make out sloppily while I push you onto the couch. I'll start hiking your mini skirt up, grabbing a handful of your bum. Then, I'll carry you down to the courtyard and pull you behind me. Whatever happens after that is up to you. Your decision is mine!
6. To spice things up, I've decided to try doing it on the kitchen table.
7. I bought you a new vibrator, so I can thrust and play with your softness at the same time.
8. Everywhere we go, you're the sexiest woman in the room.
9. I just want to spend all night with your body next to mine.
10. If you FaceTime me right now, you'll like what you see!
11. Have you ever wanted to have sex in public?
12. My love, I'll be doing anything you want me to when you get home/come over.
13. I feel so much pent-up frustration today. Want to come to my place after work and get rid of it for me?
14. I stopped by the grocery store on my way home and picked up something you can eat off my body.
15. 8 O'clock. My bed. What you wear doesn't matter.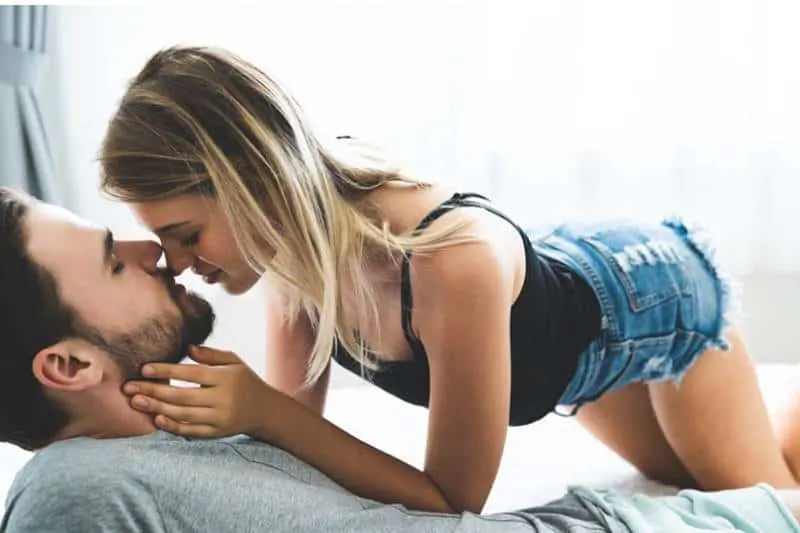 16. Wanna work out together today? And, I don't mean at the gym.
17. Name a body part, and I'll send a picture of it.
18. Save some energy for me tonight.
19. Tonight, I'll do all the work in bed.
20. Something will be different about my body when you see me next. It's up to you to find it.
21. I was just thinking about seeing you tonight, and all of the sudden, I was completely undressed.
22. You're not going to be able to move after I'm finished with you tonight.
23. I feel nervous about telling you all of the sexual desires I have when it comes to you.
24. I don't like sitting here at work when I could be at home doing filthy things to you.
25. I just thought of a new position that I desperately really want to try with you.
26. I can't figure out whether I like you best on top of me, beneath me, or next to me. What do you think?
27. What's the naughtiest thing you want to do to me?
28. What are you doing for dinner tonight? I thought about getting reservations for my bedroom, but wanted to make sure you were available.
29. I had an exciting dream about you last night, and I have been replaying it in my head all day.
30. I was just lying in bed for the last hour thinking about you… guess what I was doing!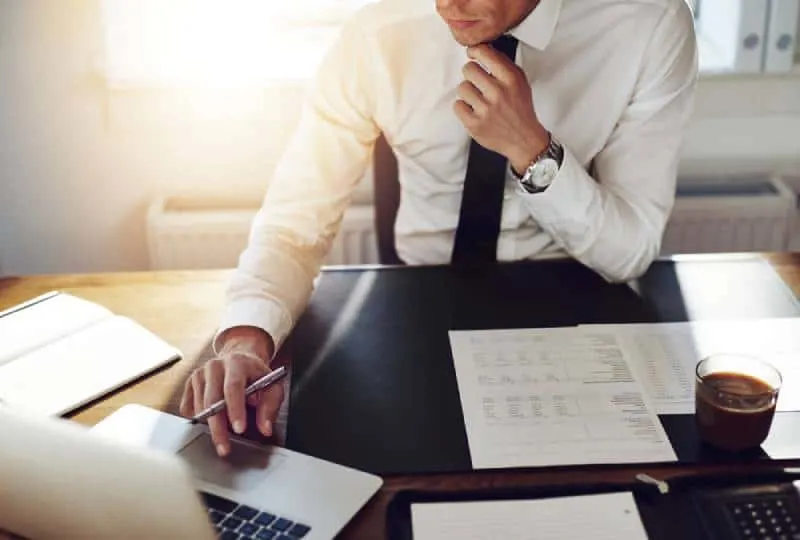 31. I just found this cool sex site on the internet… it gave me some awesome ideas for later!
32. Guess what I'm going to do the next time I see you… (use the smiling face with horns emoji)
33. I've been planning what I'll do to you in bed all week. I'm going to blow your mind.
34. I'm so horny thinking about seeing you later.
35. I can't tell you how much I want to be on top of you right now.
36. I can't stop thinking about you, especially without your clothes on.
37. It's crazy how much I want you all over me.
38. I want you, all of you.
39. I would do anything to trade being at work with being in your bed right now.
40. I've never wanted to explore someone's body as much as I do with you.
41. You make me feel all kinds of naughty, freaky thoughts.
42. I wish we could spend the whole day in bed together. Not sleeping.
43. Question of the day: How can I make you moan tonight?
44. I'm going crazy thinking about how I would feel inside of you.
45. I hope you rested well because you are definitely going to need your energy later when you walk into my bedroom.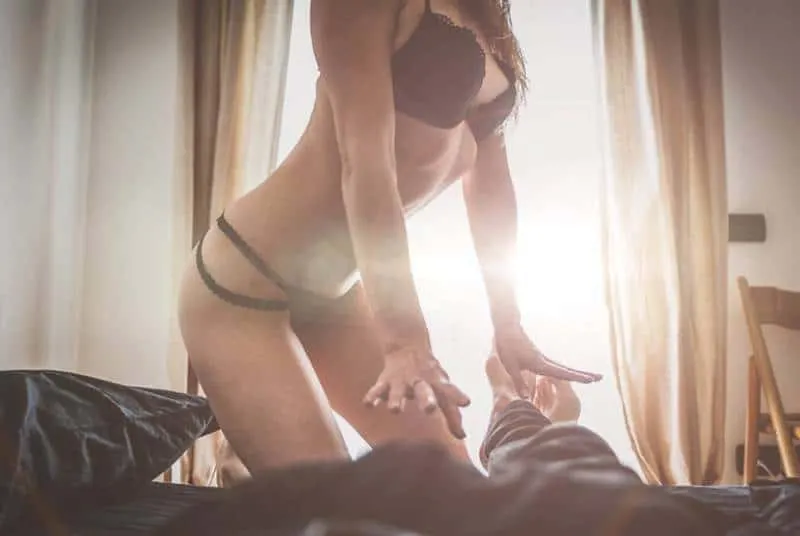 46. I wish you were underneath the blankets with me on this cold day.
47. I get so turned on just thinking about the last time we made love.
48. I am lying naked on my bed. I will allow you to do whatever you want. I won't resist. All you need to do is promise me you will take me to heaven.
49. If you could read my mind, you would start feeling really shy around me.
50. I'm at my work desk right now and it looks a little boring. I'm just thinking how much better it would look if I were bending you over it right now.
51. If kissing is the language of love, then we have a lot to talk about.
52. All I want is for you to be here with my hands up your skirt right now.
53. Just wanted to let you know that I find you very attractive. And hot. And cute. And, I want to put my mouth on your mouth.
54. I found a very interesting sex position and I just can't wait to try it out with you. See you tonight at my place?
55. Where are we doing it later? The kitchen table, the car, or somewhere more public?
56. I can't stop thinking about the way you made me feel last night. Shall we have a re-do tonight?
57. I just wanted to tell you that you looked sexier than any Victoria's Secret models there ever were in that black lace lingerie last night.
58. Those things we did last night — Olympian. You are a sex goddess.
59. I dreamed about you last night, and I can't stop thinking about how, if you were here, I would get down and take your panties off with my mouth.
60. I've been daydreaming all day long… you and me naked, moaning and sweaty… got anything to add to that vision?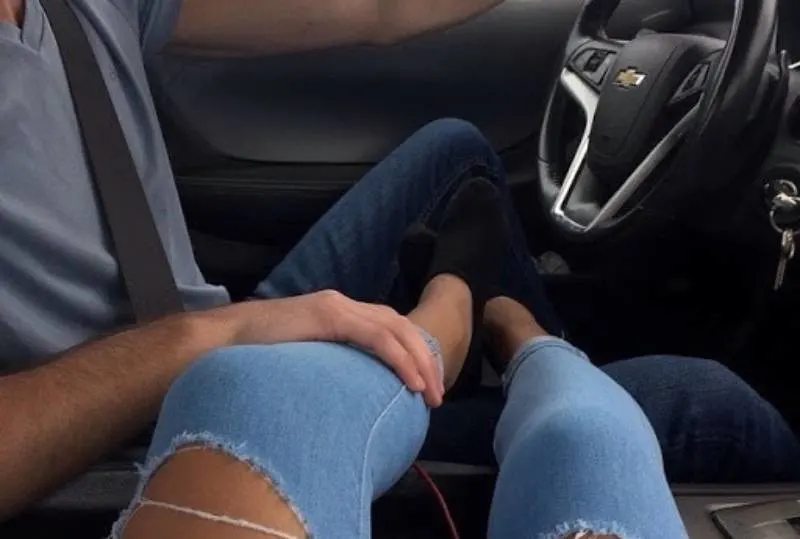 61. I can't stand it. I need you. Like, right this minute. I'm losing my mind thinking about everything we did last night.
62. I'm so naughty, and there's no one here to make me behave.
63. I'm so bored I'm checking out sex toys online…
64. I'm lying in bed right now touching myself and thinking about you. Care to give me a hand?
65. Hope you're rested cause you're gonna need every ounce of energy you can find tonight.
66. If I were with you right now, where would you want me to touch you?
67. I bet you can't guess what incredibly hot thoughts I'm having about you right now.
68. I can't stop thinking about some very dirty things… Can you help me?
69. You, me… a round pillow… your butt on top of it, naked… my eyes can see it already… the rest of me wants it… are ya in?
70. I want to get naked with you right now.
71. I will do just about anything you ask me to. What is your wildest fantasy?
72. I have my hand down my underwear right now, and just the thought of you touching me has me so hard. I can't wait to see you tonight.
73. What is your secret fetish? You must have one, come on.
74. What's your favorite word for your favorite part of my anatomy?
75. Everything about you turns me on… you're all I can think about!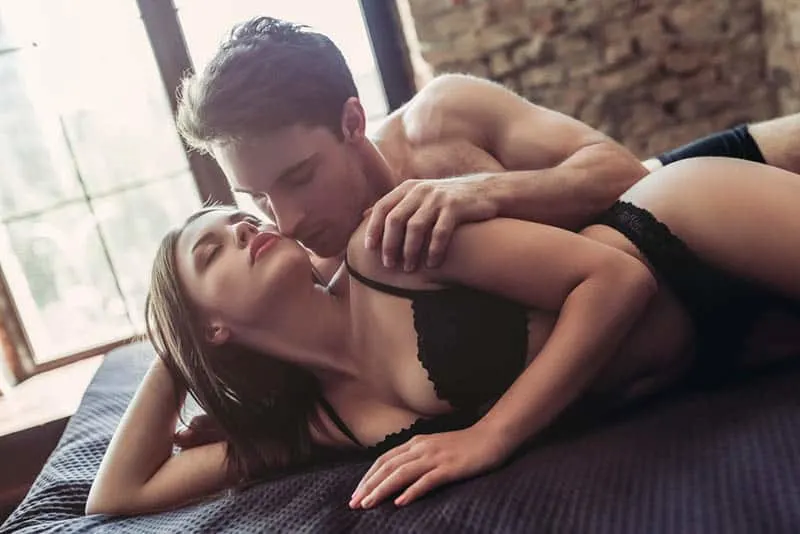 76. Dinner tonight at my place? I bought some strawberries and whip cream for dessert. Oh, and just so you know, it will be served on the lower part of my body.
77. I'm typing this with one hand because my other hand is busy…
78. When I see you, I am going to rip off your clothes and kiss your sexy body all over.
79. Tonight, I'm going to take it slow and savor every inch of your body.
80. You will taste so good when I'm licking chocolate syrup off your body!
81. Guess what I'm thinking? OK, I'll give you a hint. It involves my tongue and you naked.
82. Would you rather have sex in public or in the car?
83. You need to come to see me right away because I am getting moist just thinking about your naked body pressed up against mine.
84. Tell me 3 things that make you the most excited… I'll make sure you get at least 2 out of 3… Deal?
85. I love the way you kiss me, I love to feel your soft and wet kisses on my neck, and the way you gently bite my earlobes. It makes me wet!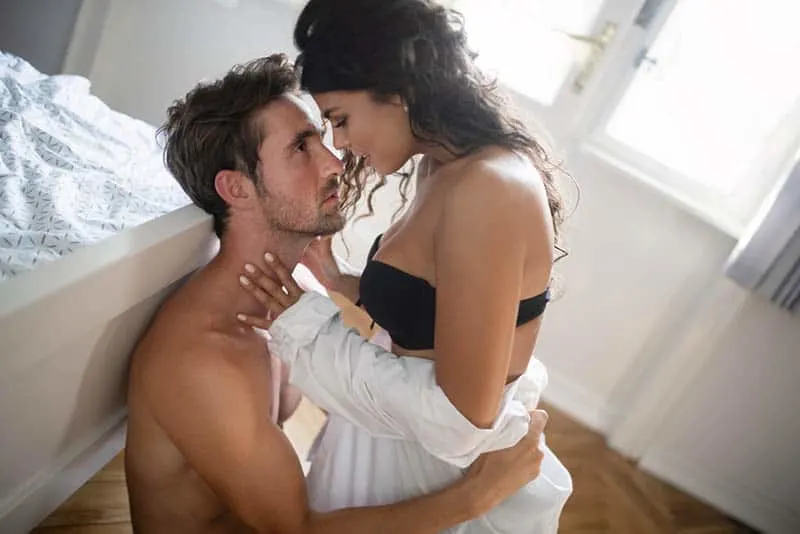 86. I'm dying to find out if you are as good in real life as you are in my fantasies.
87. What's the hottest sex you've ever had? I find it hot hearing this kind of stuff.
88. I have a secret — I'm watching a very dirty video online right now…
89. I must say that I am very jealous of your mirror. Every time you look into it, it's got the pleasure of looking back at you.
90. Have you ever had a wet dream with me in it? Be honest…
91. What's the dirtiest thought you've ever had about me? I know what mine is about you…
92. I would invite you to come over this weekend, but I'm not sure I can keep my hands to myself.
93. So many dirty thoughts today… you inspired them all.
94. What do you want me to do to you tonight?
95. I was just thinking of you and all my blood instantly traveled south.
96. I cleaned the kitchen today, so I'd have room to fuck you on the table.
97. I keep having this recurring dream that you're trying to get me naked… weird.
98. There's this really sexy babe I've been thinking about all day long… what should I do about it?
99. I can't seem to stop thinking about putting my lips all over your soft skin.
100. I just feel like pinning you to the wall as soon as you get home — does that make me a bad man?
101. When you get home, I am going to handcuff you to the bed and tease every inch of your body with my tongue. Then, I'm going to strip your panties off and have you until you explode with pleasure.
RELATED: 140 Dirty Questions To Ask A Girl To Get Her In The Mood
Sexting Messages For Her In The Morning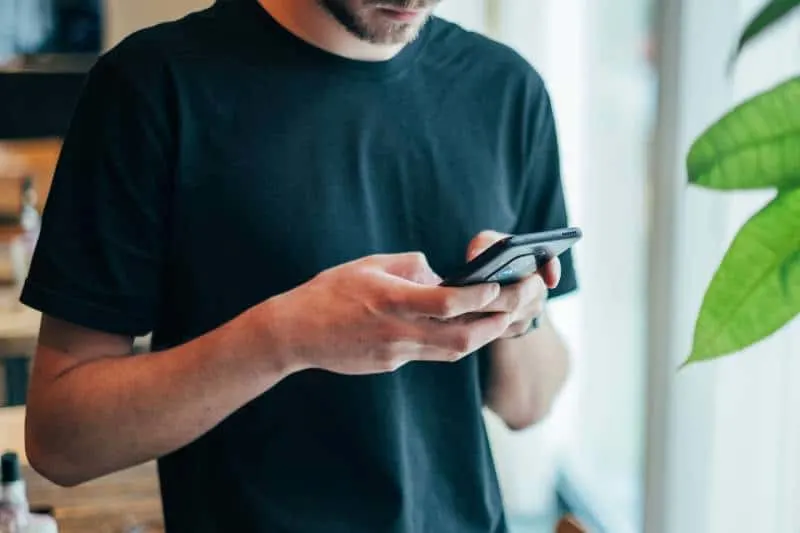 1. I keep replaying last night in my mind. It's hard to get out of bed and be productive when your body is already distracting me.
2. I just woke up and your sexy [favorite body part] is already on my mind. I can't wait to see you later.
3. I'm going to text you a series of dirtiest emojis and I want you to try and guess what I want to do with you later.
4. Here's a little something to get you through your day… (Insert nude selfie)
5. Hey, you! Just thought you should know that I was freezing this morning, so I thought about you and got all hot.
6. Good morning, baby. Just wanted to say I hope your day is amazing – but not as amazing as tonight is going to be.
7. Do you care if my tongue is between your legs when you wake up in the morning?
8. There is only one thing in the world that has been proven to wake me up better than coffee. It's morning sex with you.
9. Hey, sexy. I wish you were here so we could have sex all morning… and then cuddle all day… then more sex…
10. I had 3 cold showers and I still can't get you off my mind.
11. Is it too early in the morning to be this turned on?
12. Good morning, sexy! All I can think about right now is that I wish I didn't have to wait all day to get you naked.
13. I just got out of the shower and I had a lot of fun thinking about you while I was in there.
14. If you're good today, then maybe I'll give you a sexy surprise before the day ends.
15. Even though I want you right now… bad… I'm willing to wait to see you tonight. Good morning!
16. Hey, babe. I woke up thinking about [insert a sexy memory the two of you share] and I can't wait to repeat it later.
17. I had a naughty dream last night. Guess who was the main star? I'll tell you who… I'm texting her right now.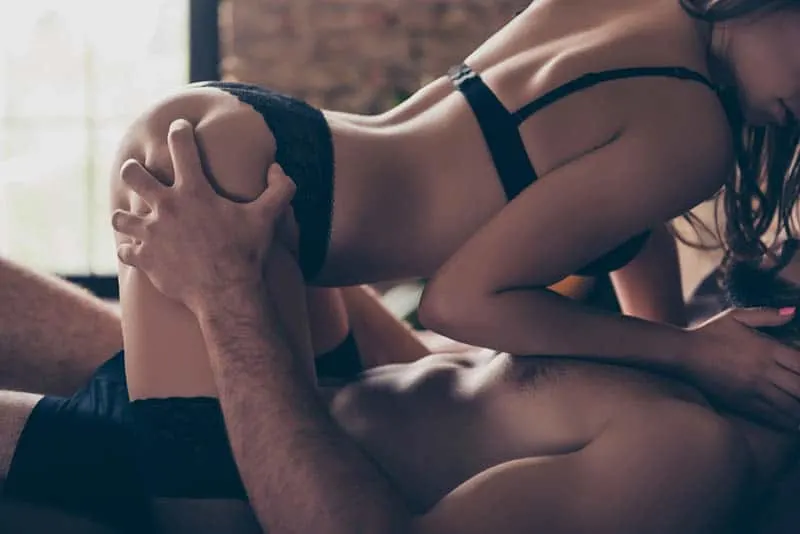 18. Hey, babe, good morning! So… I'm too sleepy to touch myself RN. Maybe you should come over and help me out?
19. Morning, babe. Just lying here imagining what would happen if you were here right now. Spoiler alert: It wouldn't involve getting out of bed…
20. I was thinking about you in the shower this morning!
21. Good morning, sexy… just so you know, we're gonna do all the filthy things I dreamt about last night when I see you IRL tonight.
22. I wish I was eating you for breakfast.
23. If only I were there to give you a proper wake-up call.
24. I just got out of the shower. I haven't even had time to get dressed first!
25. Morning, sexy. I wish I woke up with my body pressed against yours. Maybe tonight?
26. I just got out of the shower. You should come over and help me get dirty again.
27. I hope your morning workout doesn't have you as sweaty as you were last night. Good morning, and stay hydrated!
28. I woke up so hot this morning. I must have been dreaming of you all night!
29. Hey, babe. Hope you slept well. If I were there with you right now, I'd be kissing you ALL over.
30. I had a dirty dream last night. Try to guess what it was about.
31. Wishing you a wonderful morning and an even sexier night (because that's when you'll see me!)
32. I had a dream last night about you and me moaning and sweating with naughty pleasure. Just wanted to ask if you could come to my place tonight to make my dream come true!
33. Think you could stop by this morning? I had some really hot dreams. I'd like to act out.
34. I had some wild dreams about you last night. It's a great day to turn them into a reality.
35. Morning, babe. I'm getting up and hopping in the shower. Maybe we should shower together tomorrow?
36. Morning thoughts: You're my favorite dirty thought, xoxo!
37. Just got out of the shower and had the urge to text my bae. Still naked BTW.
Related: 400 Dirty Pick Up Lines (The Ultimate List)
Sexting Messages For Her Before Bed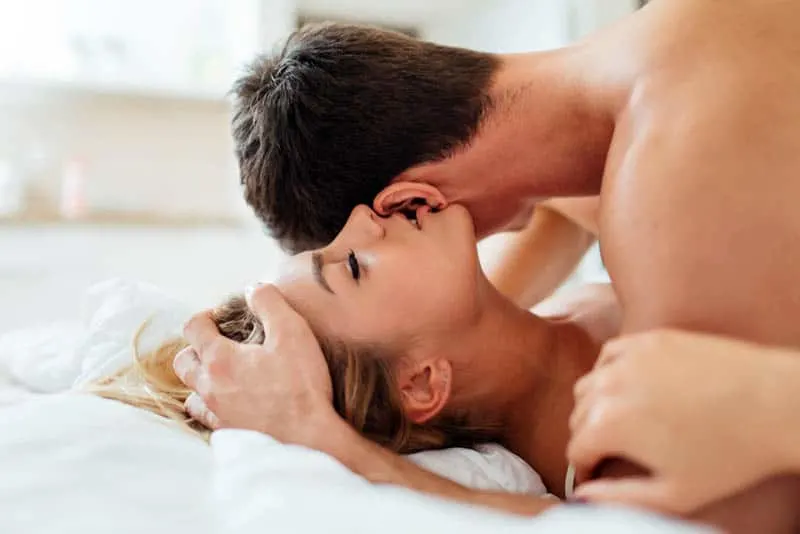 1. You should probably clear your schedule for tomorrow morning because I plan on staying up late with you tonight. Very late.
2. Wanna show me what you're wearing before bed?
3. Be ready to get hooked on your phone because my goodnight texts are about to get dirty.
4. I'd sleep so much better if you were in bed with me.
5. I'm finding it so difficult to sleep. My mind is just on the really crazy things I would do to you if you were here.
6. Is it too late to be this turned on? I wish you were here right now. Goodnight, babe.
7. I'm sleeping naked tonight — just so you know.
8. Babe, if you were here with me right now, I would rip off your clothes and do insane things to your body. But, you're not, so… sleep tight!
9. Just a sexy goodnight text to let you know I'll be thinking about you in every position before I go to sleep.
10. If I were in your bed tonight, I would be rocking your world.
11. Wanna hear a naughty bedtime story?
12. Maybe it's a good thing I'm not with you right now because you'd be getting no sleep tonight!
13. If you were here right now, your clothes wouldn't stand a chance.
14. Too bad you're not here right now… oh, wow, I better stop thinking about this or I'll never get to sleep.
15. I wish I was there to tuck you in. I would be doing all sorts of dirty things to you.
16. Get plenty of sleep, babe, because you'll need a lot of energy for what I've got planned tomorrow.
17. I'm going to tell you three things I would do to you if I were there right now. I want you to imagine them while you fall asleep.
18. I'm in bed over here, you're in bed over there… one of us is in the wrong place. Good night, sexy.
19. Dream about me tonight, and I'll make those dreams come true tomorrow night.
20. Are you up for Simon Says? I'm already lying in my bed, bored and alone.
Final Words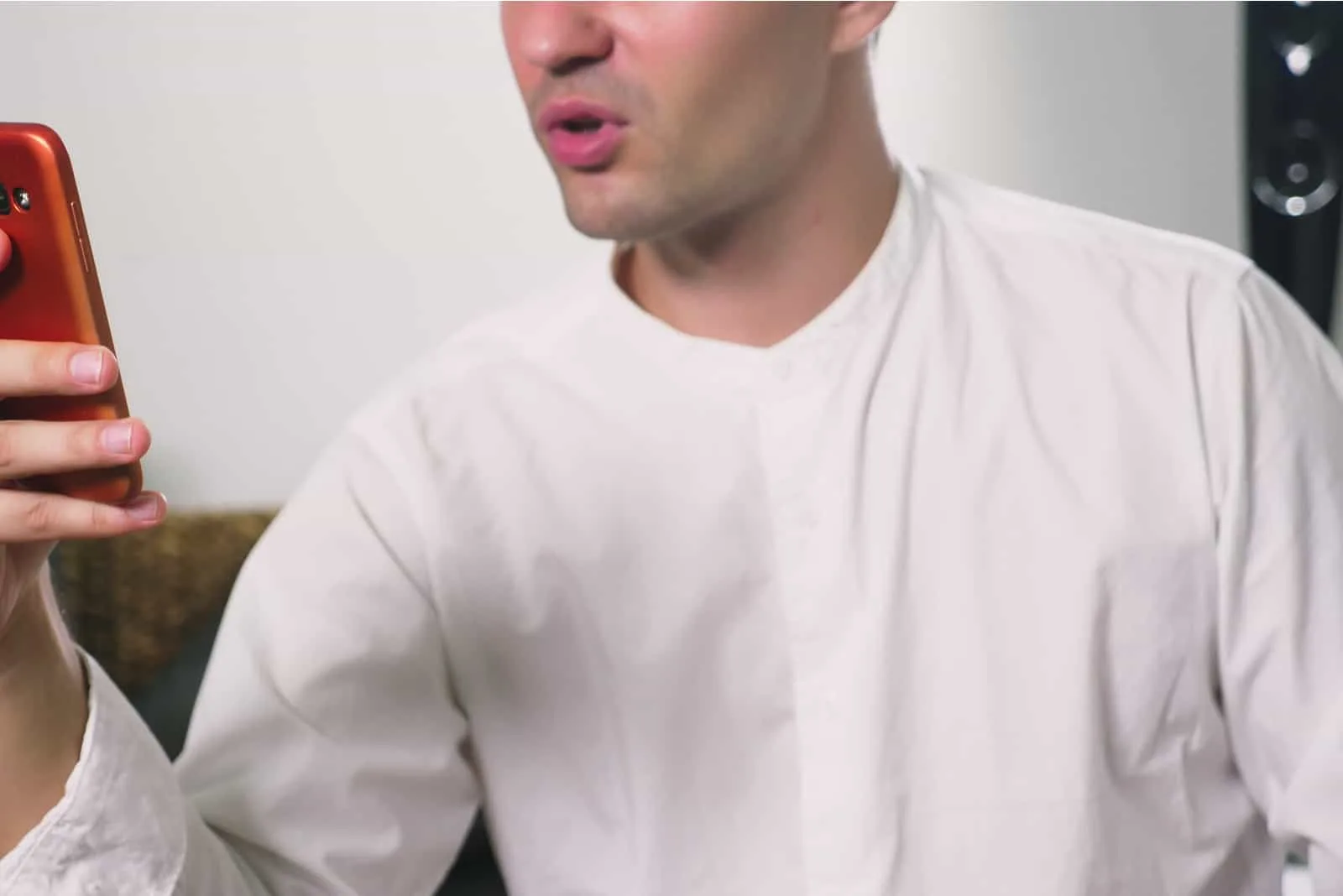 When it comes to dirty sexting, timing is EVERYTHING. Choose the appropriate time to send a dirty text to your partner; otherwise, it might backfire on you big time.
Sending flirty texts and indulging in the dirty talk will take the sexual tension between you sky-high.
Also, it's always a good idea to include nude pics, dirty questions to ask your girlfriend, and some kinky but flirty emojis that will perfectly sum up your dirtiest thoughts. Take it slow and keep your text messages short.
Just think of sexting as virtual foreplay; a little warm-up before the main event. It'll spice things up for sure, and lead to a huge explosion of passion behind your bedroom's closed doors.
All in all, it's a fact that sexy messaging has the power to spice up and boost your love life. Just use one of these sexting messages for her above and be ready to take your intimate life to the next level.