There are so many romantic things you can say to (or do for) the main man in your life, but one of the most special of all has got to be a love poem for boyfriend! (Okay, those sweet boyfriend contact names are also priceless.)
Love poetry is one of the most heart-touching, romantic gifts that will show your bae just how much you care.
With just a few beautifully converted feelings into words, you can make your boyfriend, fiance, or hubby feel special and like the most loved creature in the world!
After all, he deserves it because he's also making an effort to make you feel like the queen you are.
From sad love poems to cheerful ones, romantic poetry is an inexhaustible source of inspiring words and ultimate love that will live eternally.
Writing a poem for your boyfriend is not an easy task, so if you ever decide to write your own, these love poems can serve as your muse and biggest inspiration.
You could also surprise your loved one with an emotional love letter to which you can add love quotes and sweet thinking of you messages that you'll find at the bottom.
For a special touch, personalize it with a few drops of your perfume that will help him imagine your presence as he's reading it.
Regardless if you're looking for love quotes, a birthday poem for boyfriend, or a short poem for boyfriend, you'll find it all below!
Romantic Love Poems For Your Boyfriend From The Heart
Forever And Always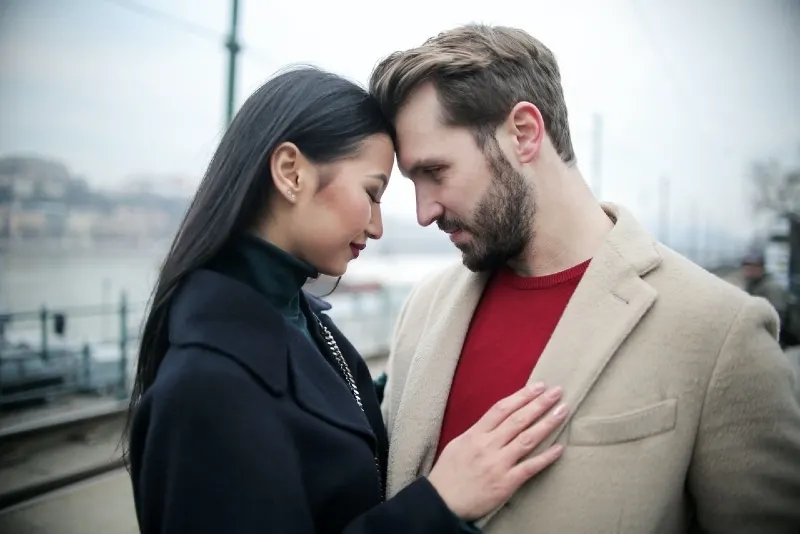 by Mercedes
You are the sun that shines brightly throughout my day.
You are the gravity that holds me down in every way.
You are the moon that shimmers throughout my night.
You are stars that glimmer oh so bright.
You are the oxygen that keeps me alive.
You are my heart that beats inside.
You are the blood that flows through me.
You are the only guy I can see.
You have the voice of when a mockingbird sings.
You are my everything.
You are my one and only.
You stop me from being so lonely.
We plan our future as if we have a clue.
I never want to lose you.
I want you to be my husband, and I want to be your wife.
I want to be with you for the rest of my life.
What I Love About You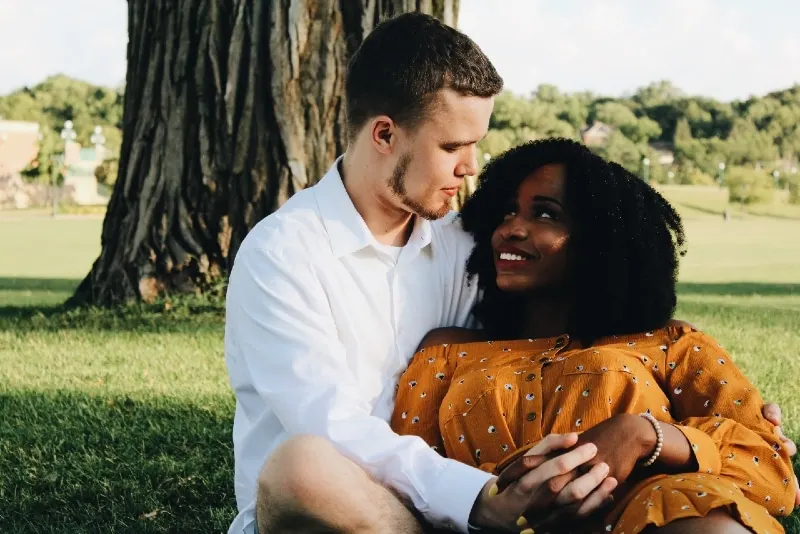 by Nidhi Kaul
The sparkle in your eye,
The warmth of your skin,
Your breath on my neck
That shakes me within.
The touch of your hand,
The smell of your hair,
The naughtiness in your smile,
That strength in your stare.
Your kiss on my lips,
Your body near mine,
The stroke of your touch,
Makes everything feel fine.
The compassion in your touch,
The power in your face,
The beating of your heart,
That we may never end our embrace.
The beauty of your kiss,
And that magic in your touch.
It is for all these reasons and more
Why I love you so much…
You're My Everything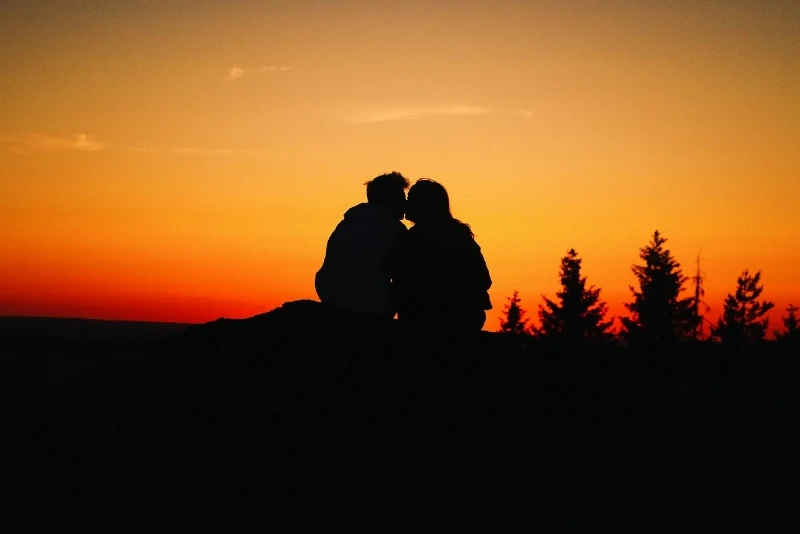 by Jetem Westbrook
It makes me happy just being by your side.
All these feelings I just can't hide.
You'll always be in my heart.
Can't bear the pain when we are apart.
Nobody is as special as you are to me.
I hope you are beginning to see
Just how much I care for you,
And all my feelings will always be true.
I can't describe how much I care,
But when you need me, I'll be there
To wipe those tears when you are sad,
To make you happy when you are mad.
All these things I can really do.
Just remember I'm thinking of you!
See also: I Love You Quotes: 200+ Examples For Him And Her
My Confession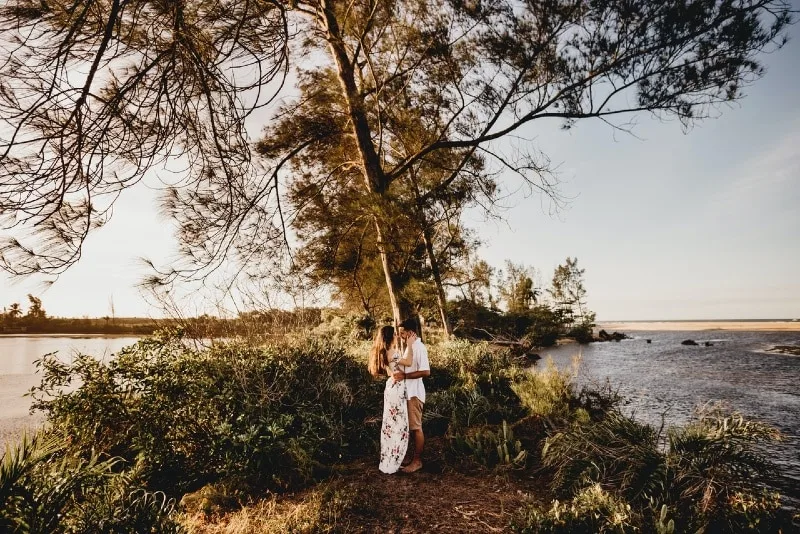 by Mmakoma Kamogelo
My love for you is uncontrollable.
My feelings for you are unstoppable.
Can't go a day without thinking about you.
Without you, I'm not complete.
With you, my heart finds its beat.
My heart is filled with joy because of your love.
You are my strength, and without you I'm weak.
Before you came into my life, I was
Hopeless, lonely, sad.
When you showed up, I knew that you were sent to me.
You are always here to cheer me up.
Your smile makes me shy,
And sometimes I wonder where you have been all this while,
But I'm just glad that I managed to get you in my life…
YOU FILL MY HEART WITH JOY!
Unimaginable Perfection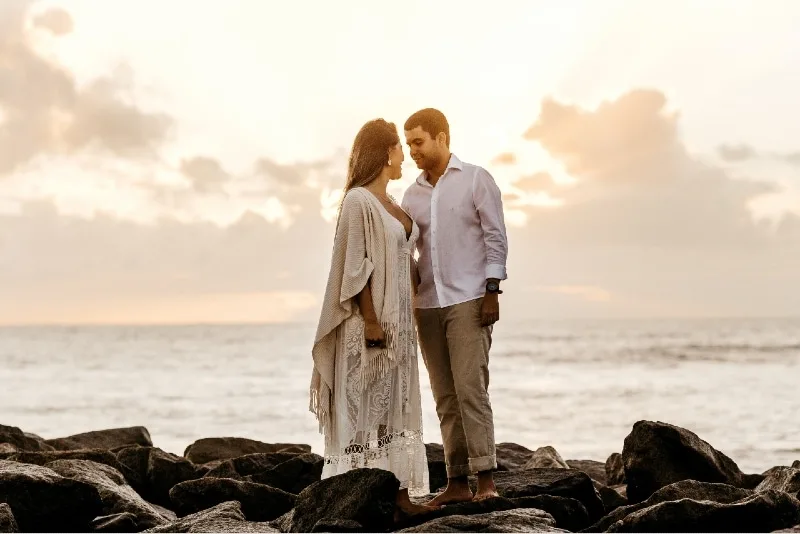 by Michele Meleen
Every person dreams about
Someone so perfect they can't be real.
That is simply how you make me feel.
When I see you,
My mind goes blank,
My eyes shine bright,
My heart skips a beat.
I've never felt so in love
Just thinking of someone.
I think that you must be
So perfectly made for me.
Deep Love Poems For Him – Valentine's Day
My Love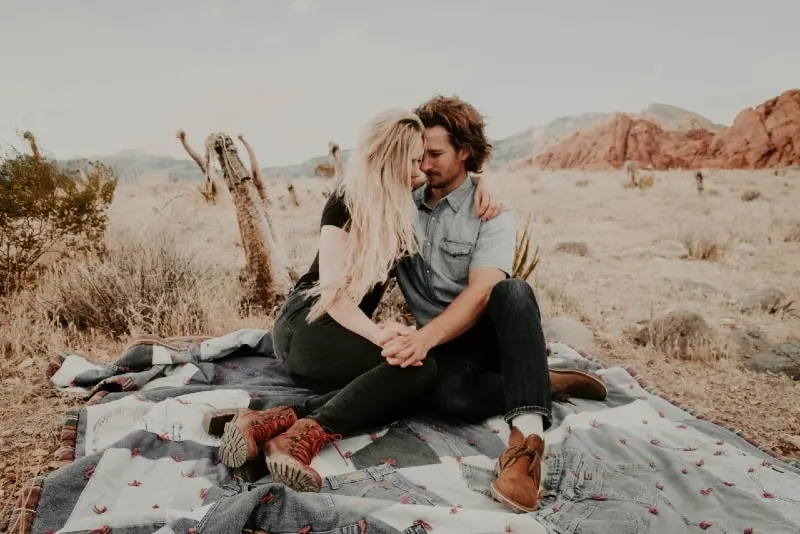 by Kerry L. Copeland
You gave me light
On my darkest of days.
You showed me love
In so many ways.
There's no way at all
I could have what I do
If I hadn't realized
That it's always been you.
Thank you for
The life that we live.
Thank you for
Everything that you give.
Your time, your money,
Your undying loyalty;
I have to tell you,
You're not getting rid of me!
You balance me out.
You keep me stable.
Without you,
I wouldn't be able
To keep myself going
When the day seems too long.
It just happens to be you
Who helps me stay strong.
As long as you love me,
I promise I'll stay.
I'll love you forever…
Happy Valentine's Day!
My Perfect Valentine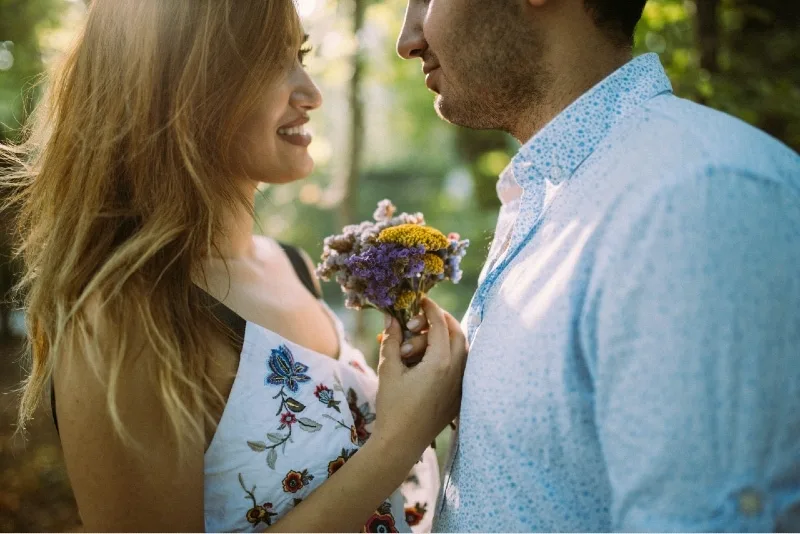 by Xavaunik S. Brown
Observing the stars,
You came into mind.
I thought about your love for me.
It's so fine.
Whenever you hug me,
Whenever you're there,
I feel so secure.
I know you really care.
At times we're together,
Not knowing what to say.
All we do is hold hands.
Then our love lights the way.
There are instances we argue,
But time granted us to ponder,
Then we work things out.
It makes our love stronger.
I've nothing to worry about.
Gone are moments I thought we'd part.
Thinking of you makes me smile.
You'll forever be in my heart.
Another Valentine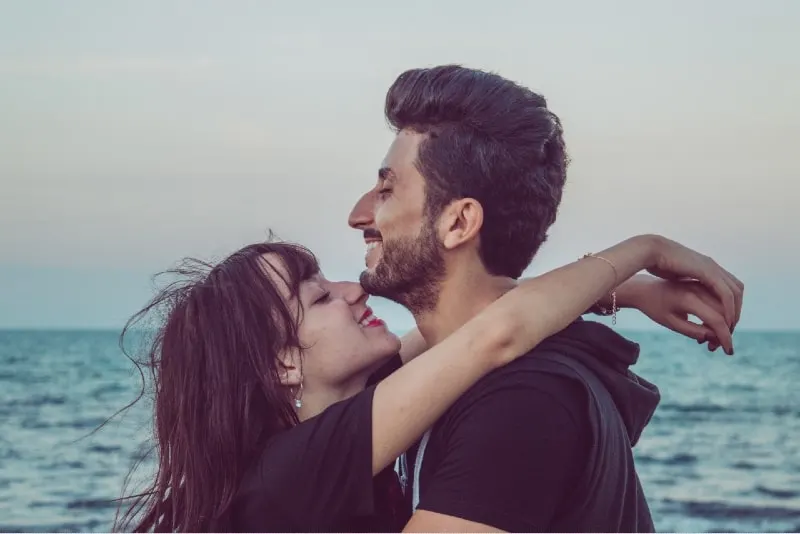 by Wendy Cope
Today we are obliged to be romantic
And think of yet another Valentine.
We know the rules and we are both pedantic:
Today's the day we have to be romantic.
Our love is old and sure, not new and frantic.
You know I'm yours and I know you are mine.
And saying that has made me feel romantic,
My dearest love, my darling Valentine.
See also: 20 Powerful Ways To Treat Him Like A King & Make Him Feel Wanted
Glad I Met You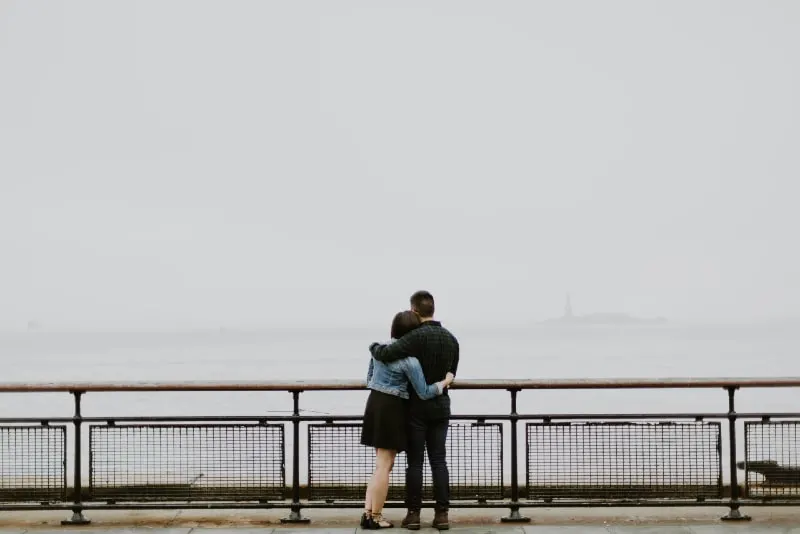 by Virginnia R Dryver
At first I wasn't looking for love.
I wanted no one in my life,
for I had totally given up.
All I wanted was to hide.
But for just a moment
I gave you a chance.
I let my guard down,
One last try at romance.
I never imagined that I
would find all this and more.
The best friend and lover
that one could ever hope for.
A friend I can count on,
to listen and understand.
A lover for me to hold
who is truly a good man.
I love when you smile
and all the things you do,
so I want you to know that
you're my dream come true.
I know in my heart now
that no one else will do.
Happy Valentine's Day, Baby!
I'm so glad that I met you.
My Valentine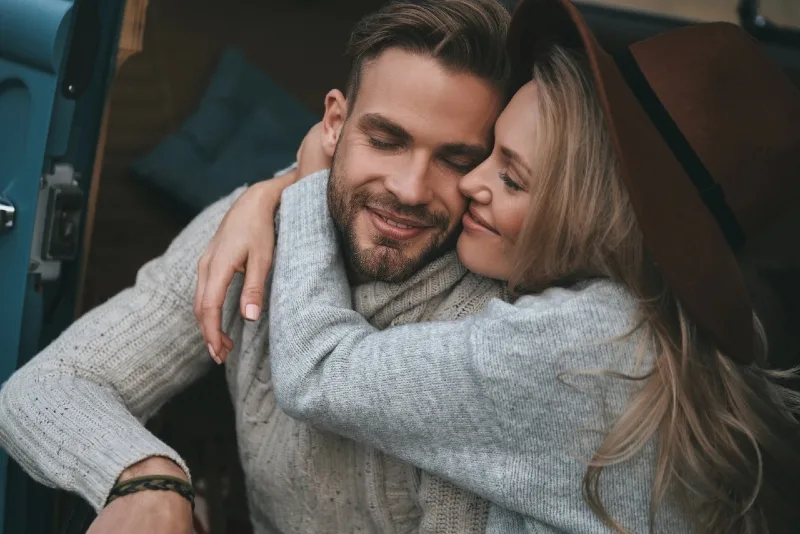 by Tasha M. Andrews
You're everything to me.
Love was where we were meant to be.
You're so sweet.
Kissing you knocks me off my feet,
Dancing with you in the bright moonlight.
When we're together, I know it feels so right.
Your kisses take my breath away.
I love being with you every night and every day.
Loving you is like a dream come true.
I love you.
If I couldn't tell you how I feel,
Would you wonder if this love is real?
My love for you goes on for each mile.
No matter what you do, you always make me smile.
So this poem is showing you that you're everything to me.
You're funny, sweet and you're always true.
That's why you're a part of me.
I love you.
You're my Valentine,
And forever I am yours and you are mine.
Cute Love Poems For Your Boyfriend
How Do I Love Thee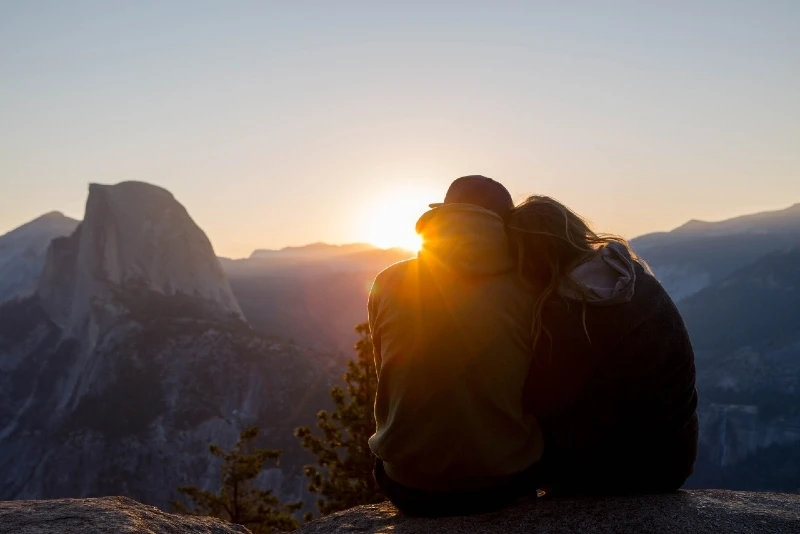 by Elizabeth Barrett Browning
How do I love thee? Let me count the ways.
I love thee to the depth and breadth and height
My soul can reach, when feeling out of sight
For the ends of Being and ideal Grace.
I love thee to the level of everyday's
Most quiet need, by sun and candle-light.
I love thee freely, as men strive for Right;
I love thee purely, as they turn from Praise.
I love thee with a passion put to use
In my old griefs, and with my childhood's faith.
I love thee with a love I seemed to lose
With my lost saints, — I love thee with the breath,
Smiles, tears, of all my life! — and, if God choose,
I shall but love thee better after death.
How Much I Love You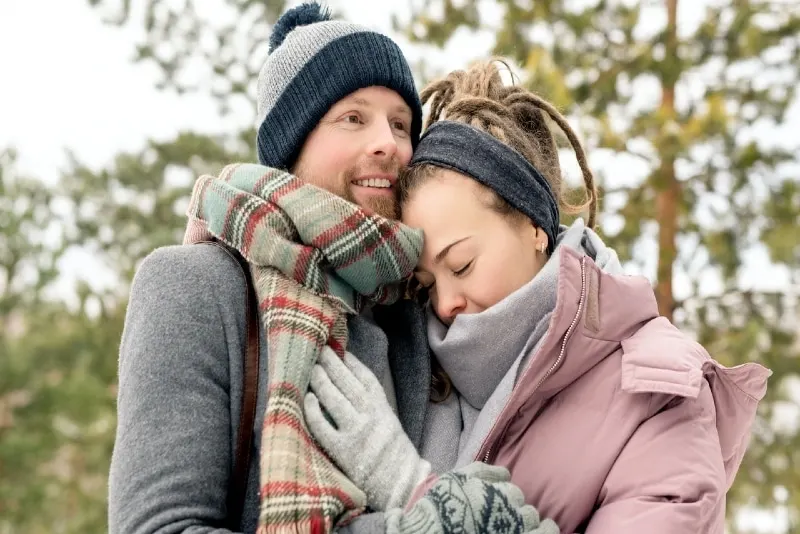 by Angita Jayaswal
Every tone of life
Makes a note for you.
Every word of life
Makes a phrase for you.
Every sweet word of life
Makes a love quote for you.
My love, try to hear it,
How much I love you.
Every smile of my life
Makes a sweet laughter for you.
Every scene of my life
Makes a beautiful picture for you.
Every step of my life
Paves an adventurous way for you.
My love, try to know it,
How much I love you.
My love, try to believe it,
How much I love you.
Love Is in Your Eyes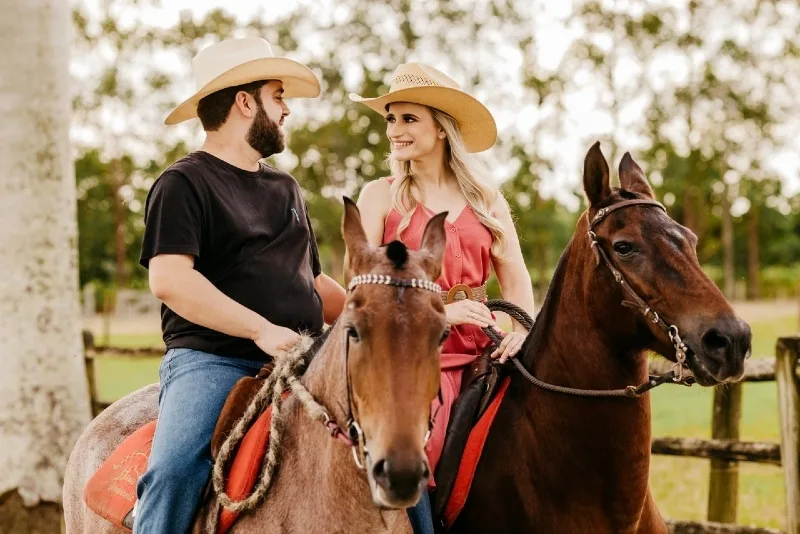 by Michele Meleen
Every time I look into your eyes,
I wonder how I'll ever look away again.
The feeling that I see in your soul
Fills me with strength.
Every time I look into your eyes,
I remember why I fell in love.
And I hope that you see
That same love reflecting from me.
You are the one,
My only love,
My strongest means of life.
I need you to breathe.
I need you to live.
I need you to love.
I Love You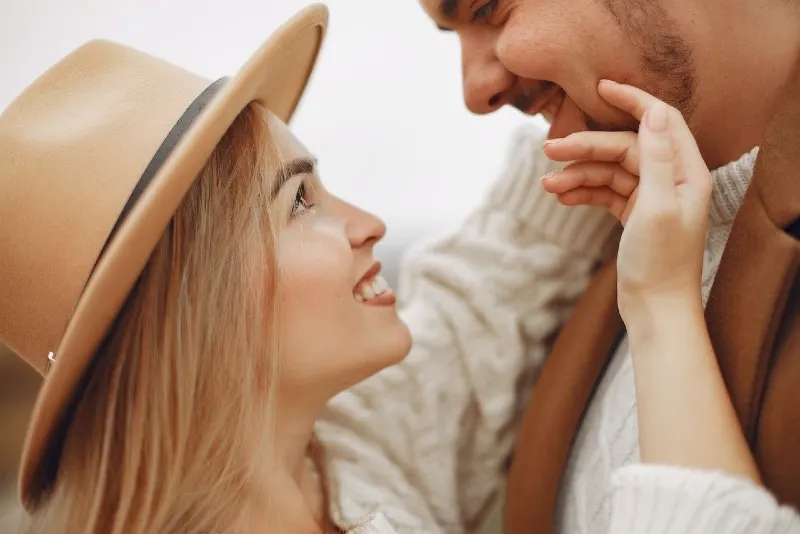 by Shannon
You look at me as if I'm the only girl around.
You make me feel important and never let me down.
You've shown me how to live,
How to smile, what to say.
You've shown me what it's worth
To love someone each and every day.
So this poem goes out to you
For everything you've done,
And I hope now you understand
That baby, you're the one!
I love you!
See also: Romantic And Intimate I Love You Letters For Him
No One Like You
by Taleah
No one loves me like you do
I've never felt like this
you please me in so many ways
with a word, a caress, a kiss
No one understands me like you do
you see me deep inside
you choose to overlook my flaws
the ones I try to hide.
No one satisfies me like you do
when our bodies intertwine
you give me so much with your tender touch
you're amazing and you're mine.
No one loves me like you do
you fulfil my every need
and that is why my darling
I'll follow wherever you lead.
You're The Only One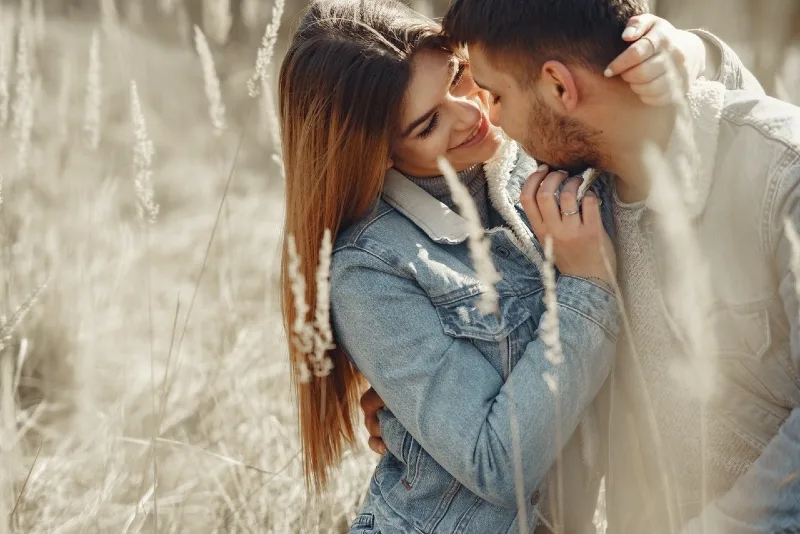 by Lairra Shane Dongon
You are the star that lights up the night,
You are the sun that brightens up my life.
You are my knight and shining armor,
My one and only protector.
You are the best supporter,
My first and only lover.
You are the reason behind my smile
And you're the reason why I cry.
You're my clown when I'm sad,
The medicine when I feel bad.
I love you from the earth to galaxy
And I'm always here when you need me.
You are like a soldier, that makes me feel you're always there
And when you disappear my heart is full of fear.
Birthday Poems For Boyfriend
Another Birthday Together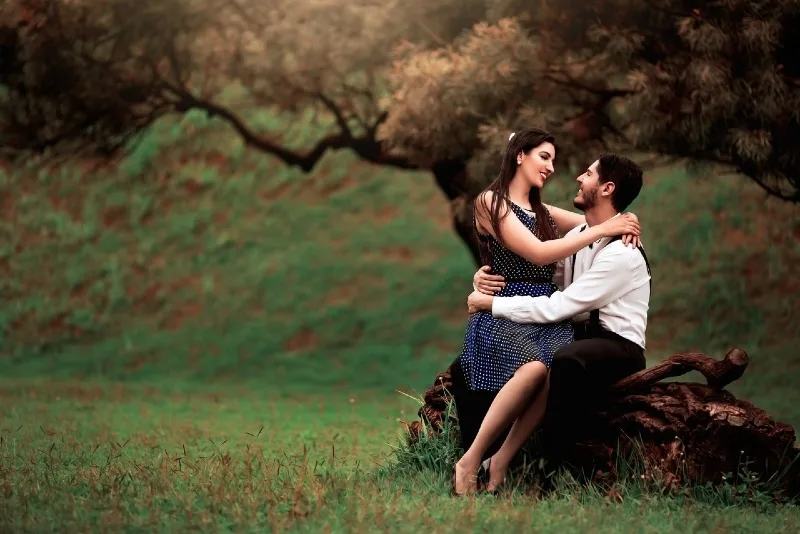 by Karl & Joanna Fuchs
Your birthday marks another year together;
Such happy times, I couldn't ask for more,
Spending precious minutes, hours and days
With you, my love, whom I cherish and adore.
We've shared so much, we two, in love and friendship;
Each year our bond just seems to grow and grow.
I always want to be right next to you;
To be with you means more than you can know.
You're always there for me with a loving smile;
I'm never happier than when I know you're near.
I thought my love for you could not grow stronger;
And yet I love you even more this year.
I Celebrate You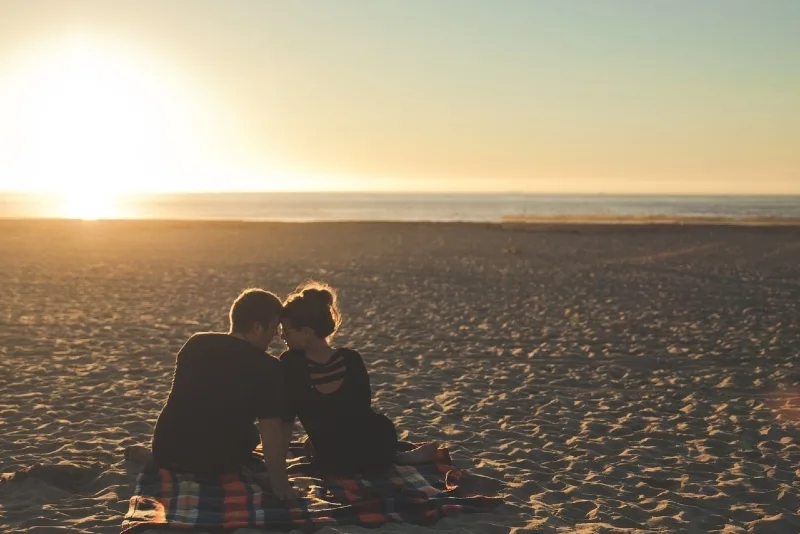 by K.Y.B
Today I celebrate you.
On this special day when you entered the world,
How was I to know you'd rock my world?
Your smile, your touch, the way you love me,
I never knew… until you
What a relationship could be.
So I celebrate you.
My friend, my love.
I celebrate you.
The beautiful person that you are.
I celebrate you.
Because I'm the lucky one, by far.
So as you celebrate one more year.
I'm celebrating you, my precious dear.
I love you.
Always…
If I Could…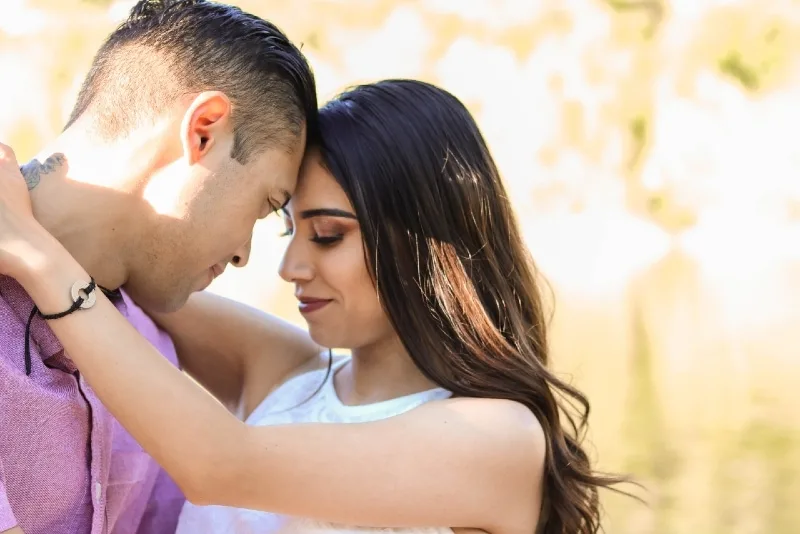 by Joanna Fuchs
If I could sing, I'd sing a song
Filled with love and praise,
Using notes and melody,
Musical bouquets…
If I could paint, with brush strokes I
Could show you how I feel;
With colors, light and texture,
I'd prove my love is real.
If I could fly, I'd soar so high
Grazing heaven above,
Trailing a giant banner:
[Name] is the one I love!
I can't do those, but I can do this:
I can hug you tight and say,
I hope your birthday is the best,
A joy-filled pleasure buffet!
Birthday Love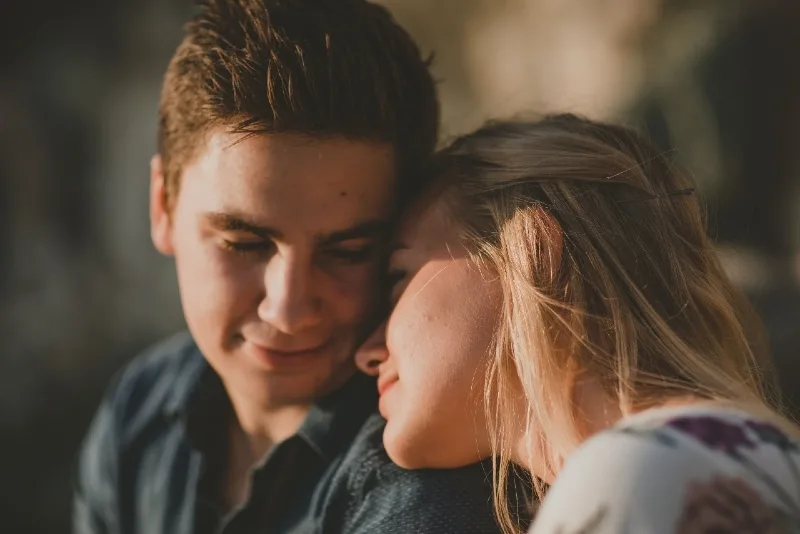 by Joanna Fuchs
The special day that you were born
Is filled with many pleasures;
Our attraction and our caring bond
Are my life's greatest treasures.
Your birthday brings me happiness
And fills me with emotion;
My gift to you is all my love
And unshakable devotion.
See also: 7 Simply Adorable Ways That Will Make Him Obsessed With You
World Class Gift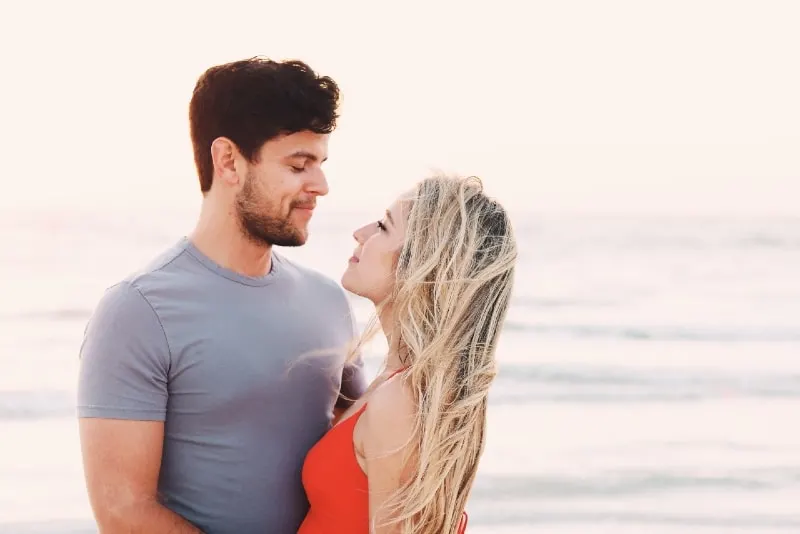 by Joanna Fuchs
Your birthday is like a world-class gift,
Because you give me such a lift.
Sweet and tender, funny, too.
How could I ever do without you?
Happy birthday, and many more;
Who knows what our lives have in store;
Happiness and lots of fun,
Because my darling, you're the one!
Poems For Boyfriend In Jail
The Game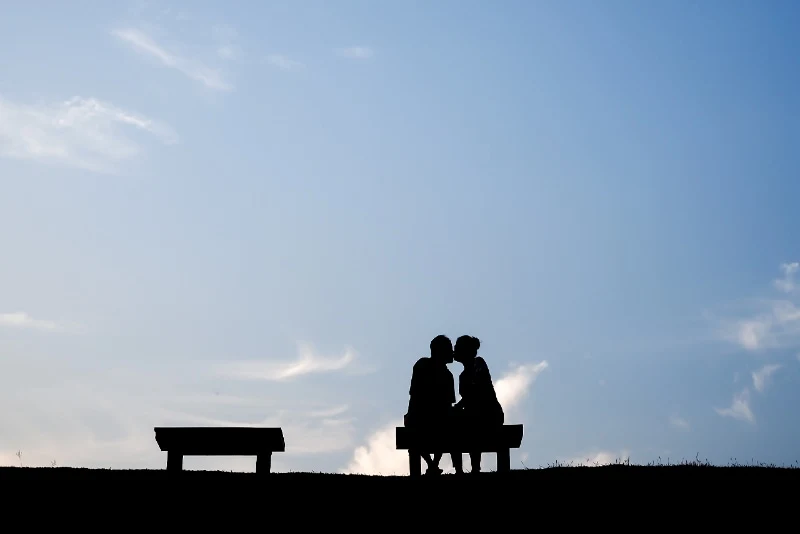 by Susan Christensen
Let me tell you about a game I play
Where I close my eyes and fade away
I float away to a special place
Beyond the stars and moon and space
In this special place you see
There are only two people – just you and me
In this place, all is right
Nothing but love, and we never fight
In this place, there is no sadness
No cells, no courts, none of that madness
No rules to follow, no laws to break
No bars to hold us or separate
No one to tell us we can't kiss or touch
I don't just tell you "I love you" – I show you how much
But eventually the game must end
My eyes must open, and reality sets in
But someday soon – I'm not sure when
I will close my eyes and play my game again
That Special Moment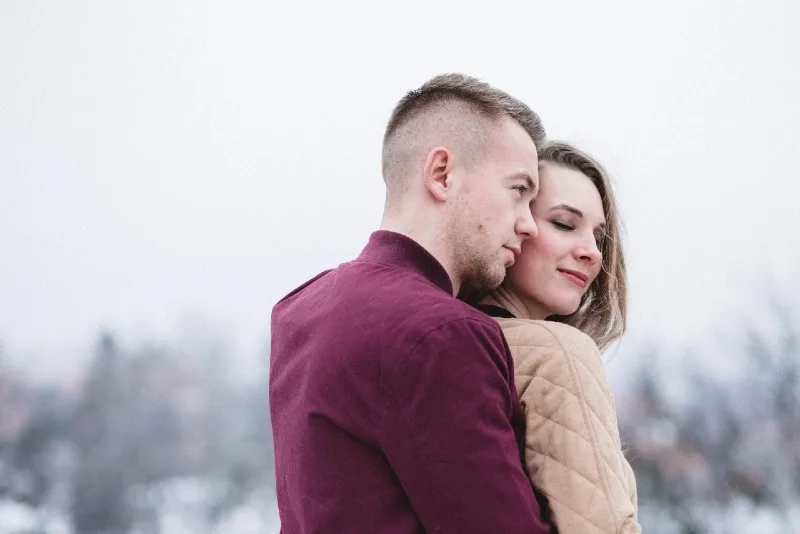 by David Yearwood
My love, how much I want to be there with you,
To feel your touch and see your smile.
To hear you say, I love you so,
For all the ways you'll show me how.
O my love, I long to be with you,
O my love, words will never express,
The feelings I have for you inside,
I'll give my all, just to be with you,
being in your arms, safe and sound,
to see your tender smile again.
Holding me softly, with your tender touch,
being ever so close and never apart.
O my Love I need You so,
my soul is on fire.
My passion and emotion is here for you,
with much desire, I just can't explain.
My heart is ready to surrender all.
Come to me, I'm ready for love,
I want it to be, that special time!
Be With You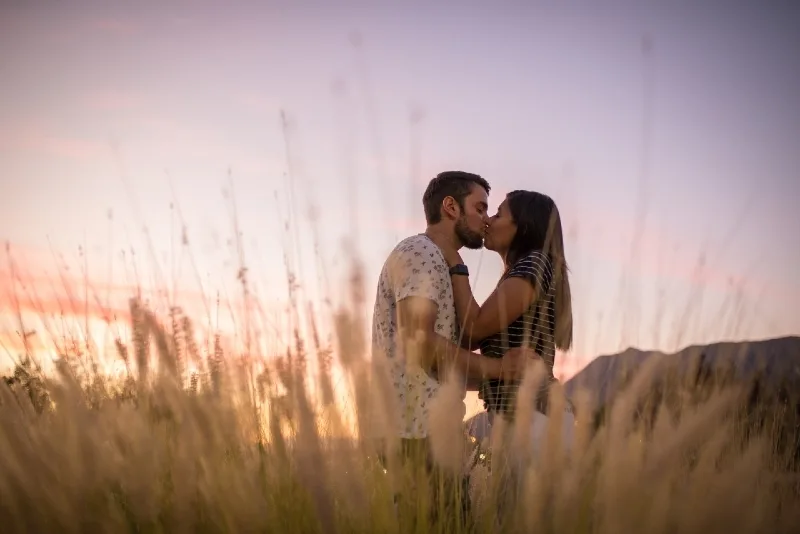 by Marcella Myer
Each day I spent without you makes me miss you so very much
Each night I dream about you
I long to feel your touch
If I could just see your face or kiss your gentle lips
If I could only hear your voice
All these little things I miss
So I just want you to know
There's nothing I wouldn't do
If I could just once again Be With You.
Without You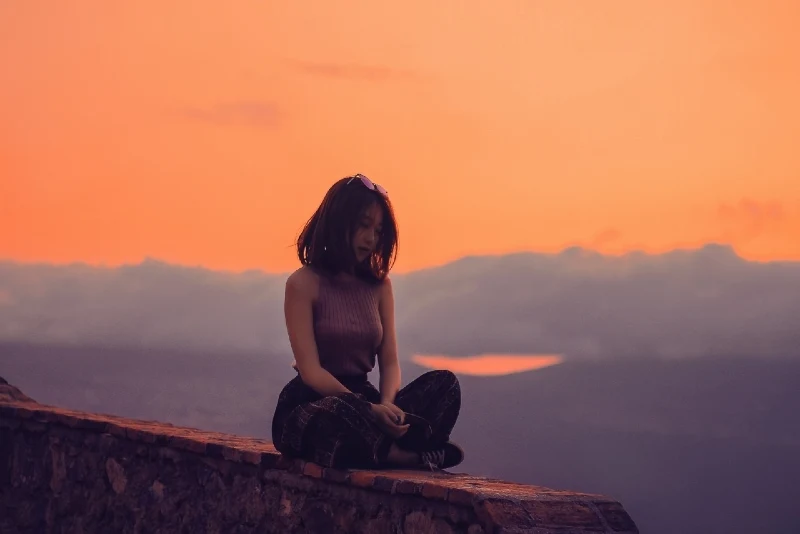 by Dawn
All these days and nights without you here,
It's a little bit more than I can bear.
The days are cold and so very long.
I don't know how much longer I can be strong.
My nights are so lonely and sad.
Sometimes I can't help but get mad.
I see your face everywhere I look.
It breaks my heart that my great love is what they took.
Without you here it feels like the end.
I'm lost without you 'cause you were also my best friend.
I'll be counting the days and nights till we're together again.
Until then, it's all my love that I send!
When I See You Again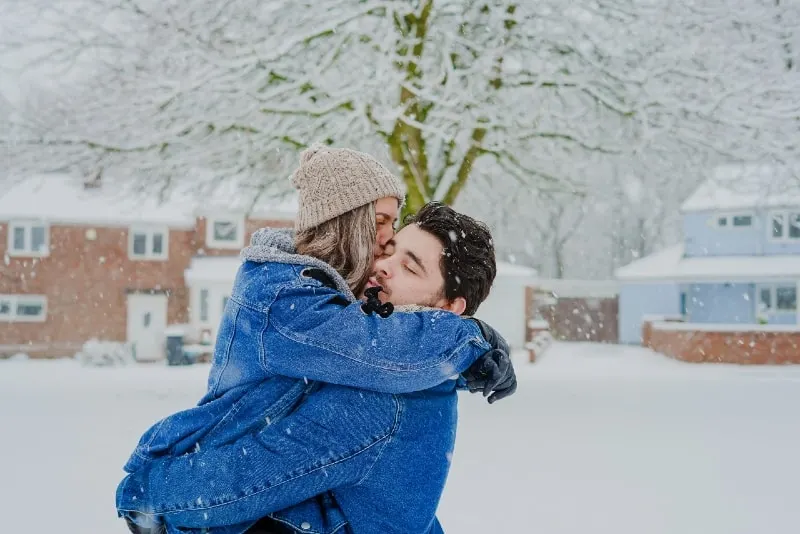 by Sterling Seitz
When I see you again, it will be like seeing the most beautiful sunrise and the brightest star on the clearest night.
When I see you again, my heart will be filled with love as It was the day you left, never missing a beat growing stronger every passing day.
When I see you again, time will have seemed to stop, thinking only of the future and what it holds.
When I see you again, it can't come soon enough for it seems like forever.
When I see you again, I will spend the rest of my life making you happier than you've ever been, so I never have to not see you again!
Short Love Poems For Boyfriend
A Haiku For My Guy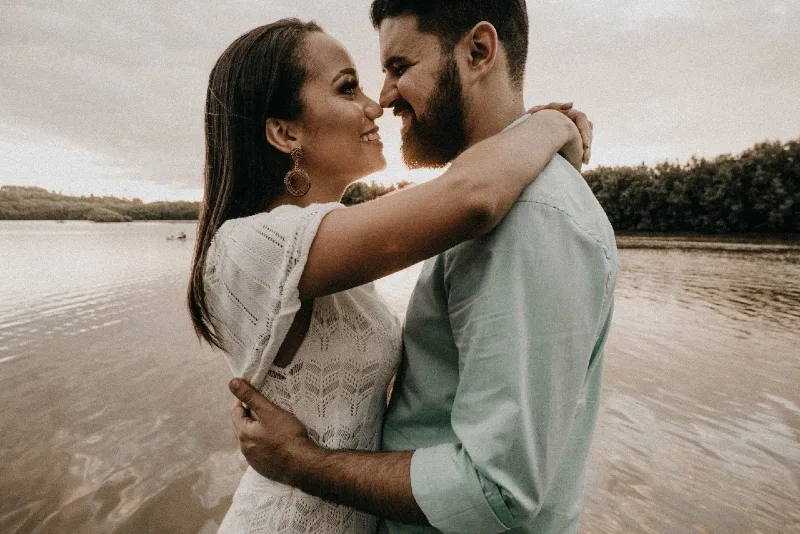 by Kelly Roper
I think of our love,
And a smile springs to my lips.
My heart overflows.
You Rock My World
by Monica Patrick
Hey you; you rock my world!
I am so happy to be your girl.
Thank you for being my best friend,
And making me feel special again and again.
From My Heart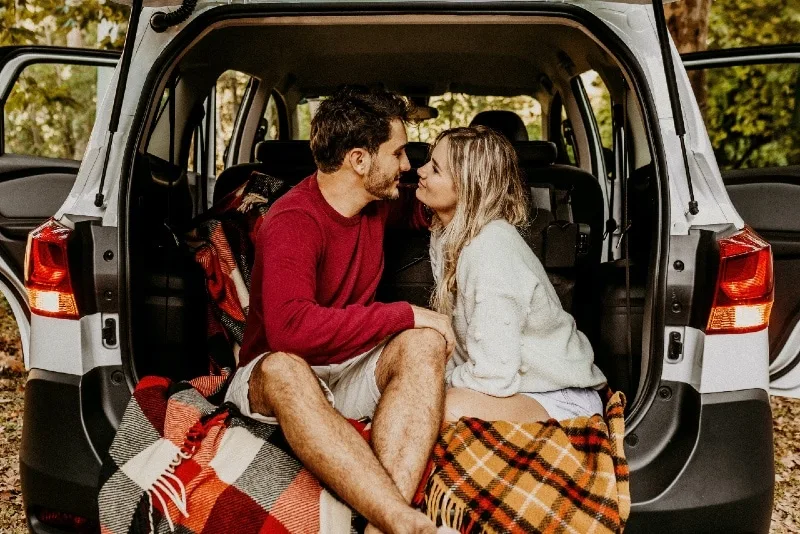 by Mrs. Creeves
A million stars up in the sky.
One shines brighter – I can't deny.
A love so precious, a love so true,
a love that comes from me to you.
The angels sing when you are near.
Within your arms I have nothing to fear.
You always know just what to say.
Just talking to you makes my day.
I love you, honey, with all of my heart.
Together forever and never to part.
My Love For You Grows Stronger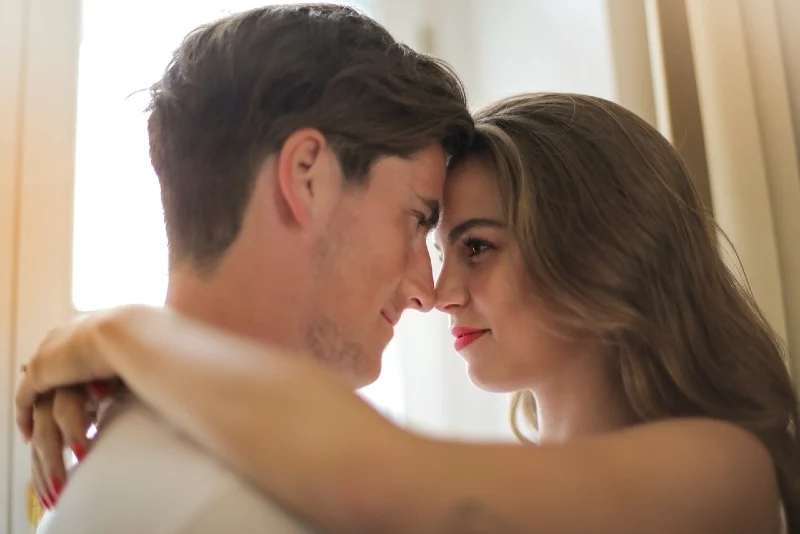 by Kelly Roper
Every day I pinch myself
to make sure I'm not dreaming.
I'm finally in a relationship
Where there's no lying or scheming.
My feelings for you are just as real
As your feelings are for me.
We have a loving relationship
That all the world can see.
I can honestly say I love you
In every possible way,
And my love keeps growing stronger
With every passing day.
See also: 8 Things That Make Him Go Crazy When You Are Not Around
Love So Amazing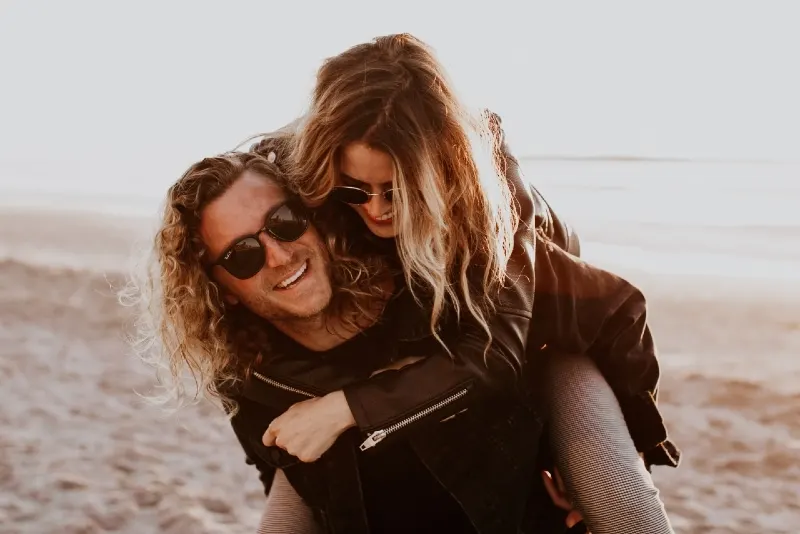 by Elaine Chetty
My love for you is like the raging sea,
So powerful and deep it will forever be.
Through storm, wind, and heavy rain,
It will withstand every pain.
Our hearts are so pure and love so sweet.
I love you more with every heartbeat!
You Excite Me!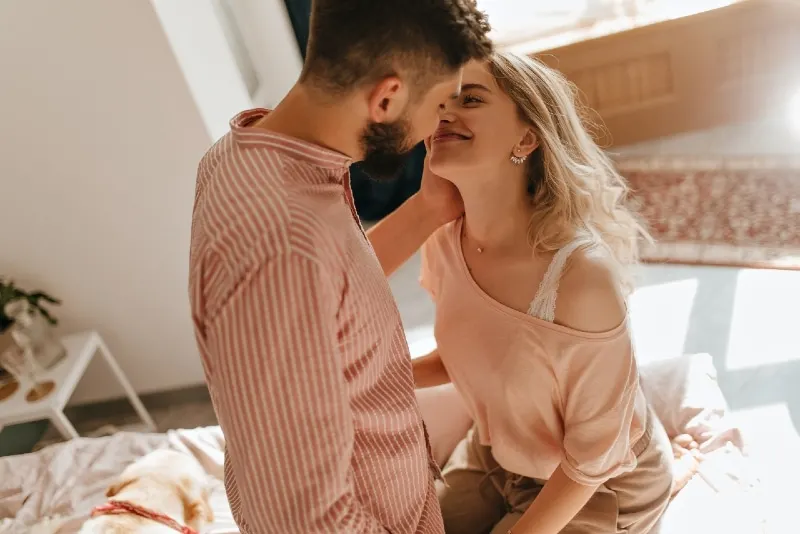 by Monica Patrick
A touch of your fingers,
Makes my body come alive.
I see the ignited passion,
Deep within your eyes.
Your smile makes me melt,
My lips burn with your kiss.
When you leave my side,
It's your sexy smell that I miss.
Your caress, your touch,
And how you make me feel.
When I look at you babe
I know our love is real.
Come A Little Closer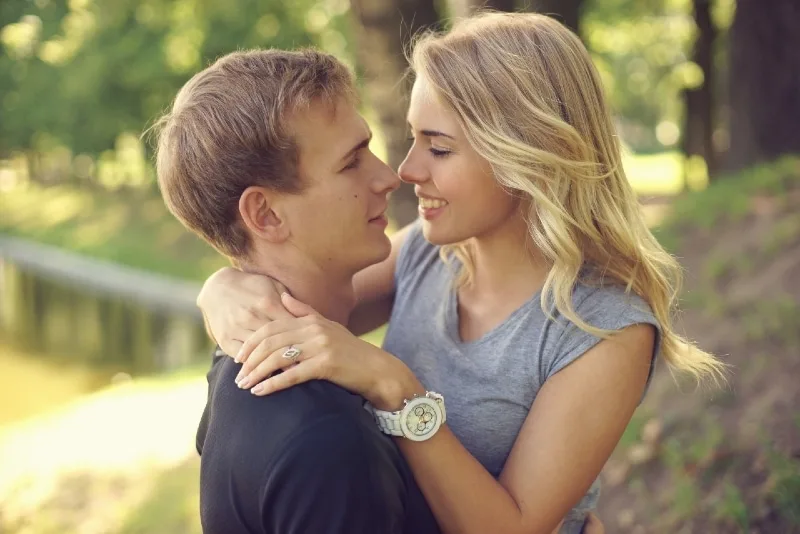 by Chloe
Come a little closer
Honey, come a little closer,
let me whisper in your ear.
Let me tell it to you softly,
So that no one else will hear.
What I have to say is private,
and is just between us two;
just want you, to know how much,
I love the things you do
Not to Worry, Hot Stuff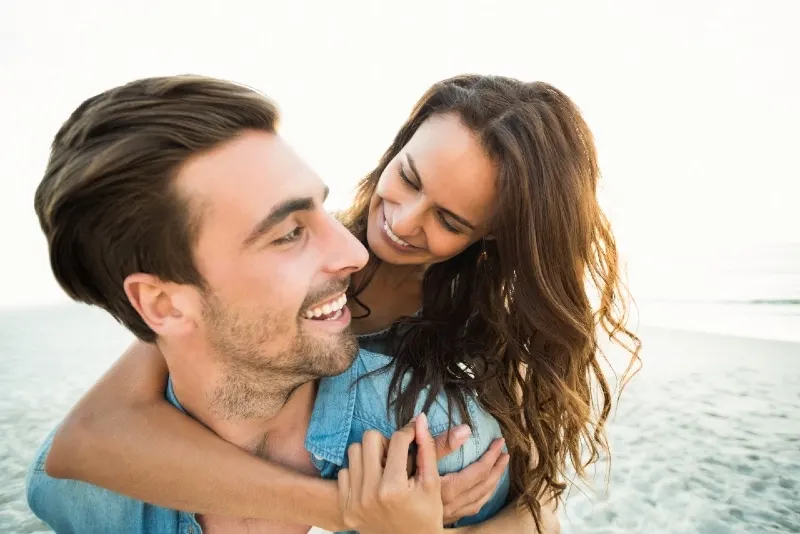 by Kelly Roper
You're my one and only hottie
Who sometimes acts quite naughty.
But no worries because I love it,
And I wouldn't change you one bit!
Sweet Rhyming Love Poems For Him
A Silly Love Limerick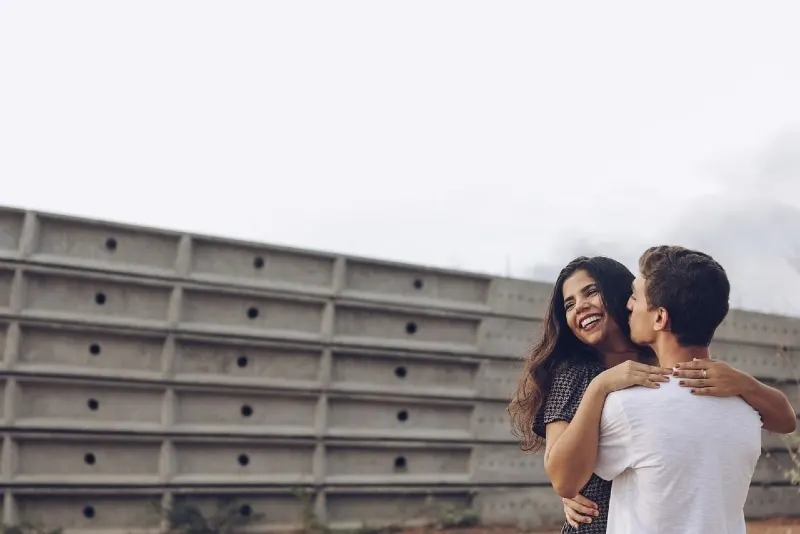 by Kelly Roper
Once you were a guy who was single,
And at a party, we began to mingle.
Long story short, you grew on me like a wart,
And now every time we touch, I tingle!
True Love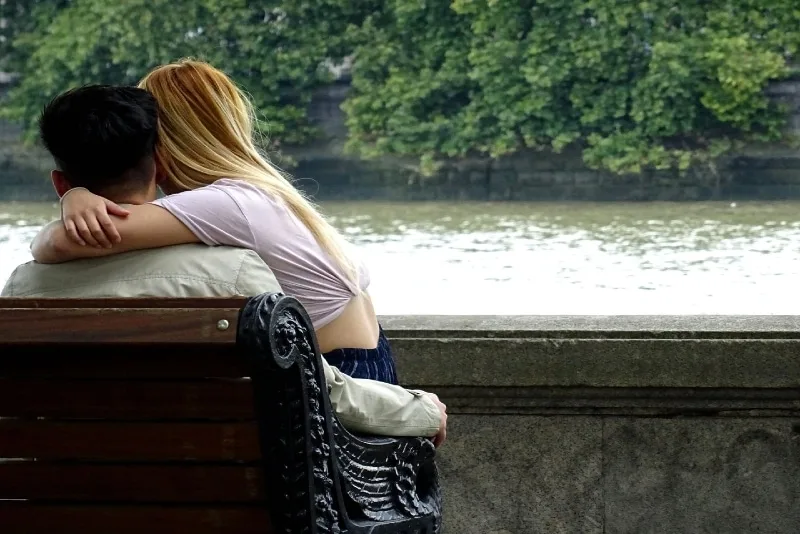 by Piet Modiba
True love is measured by how deep you fall
And judged by how low you are willing to crawl
Just to save it and make it last
It is determined by how willing you are to open up and offer your trust.
It is hospitable, amazing at all times, and always kind.
It is never prejudiced, it is color blind.
Heart In My Hands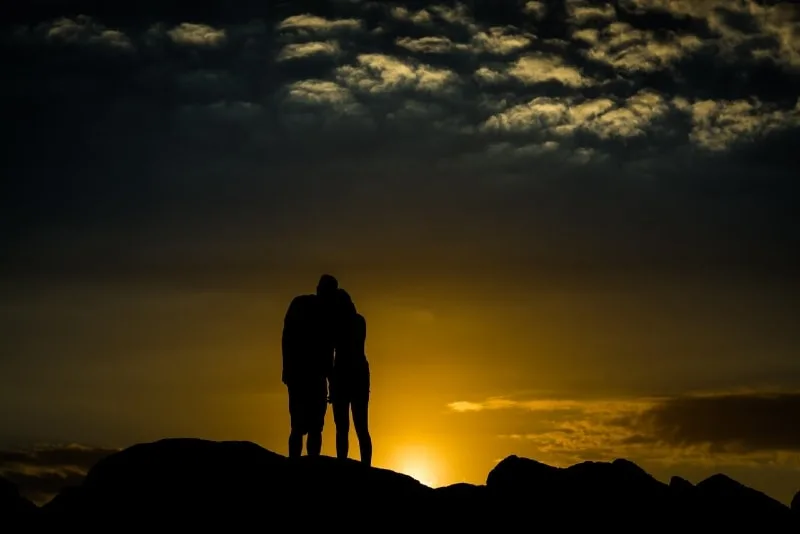 by Katiynd Jenkins
If you said you were cold
I would wrap my arms around you.
If you said you were thirsty I would give you the ocean blue.
I would give you anything: the moon, the stars, the sunset too.
This heart in my hands I hold out to you.
Someone Like You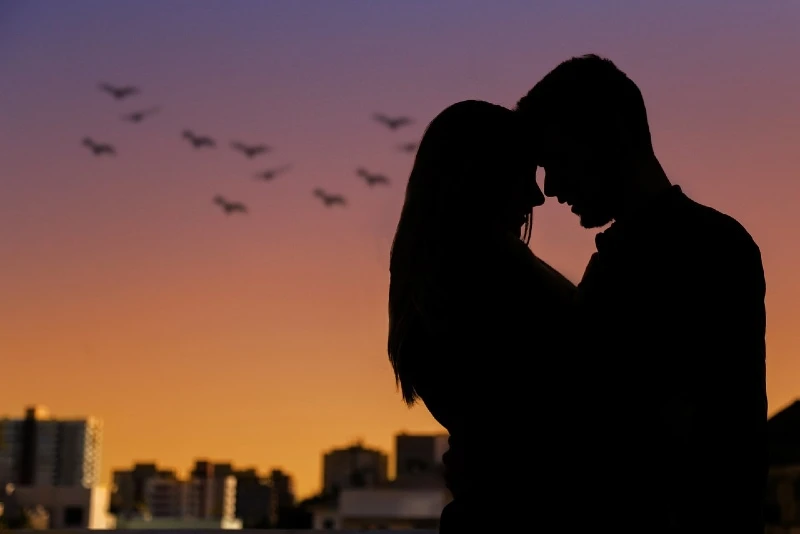 by Jessica Sings
I used to dream of someone like you,
To hold me tight and see me through,
To love my eyes and love my smile,
And when I'm scared stay with me a while,
But now I've got you I don't know what to do,
It's amazing this feeling I have for you,
When I look at you my heart melts to the floor,
Everyday I love you more and more,
When life gets me down your always there,
A good heart like yours is very rare,
You're my world you're my universe my star,
I would never change a thing that you are,
All my worries and problems disappear,
When you hold me in your arms I have no fear,
The only fear I have that's true,
Is living my life without someone like you.
My Sweet Tooth Boyfriend
by Monica Patrick
Take a walk with me, my sweet Gummy Bear
To a land where Nerds and Sweet Tarts are found everywhere
Fly over the Milky Way with me and let us Zero in on the moon.
I'll lick your Butterfingers and shake your Pop Rocks too.
For 100 Grand I would not give you away,
Or trade you in for a sweet and salty Payday.
In your arms, I find Sweet Bliss.
You're better than a cup of chocolaty Swiss Miss.
My Lifesaver, my sweetest love,
I hope you never leave me my chocolate Dove.
35 Love Quotes & Love Messages For Him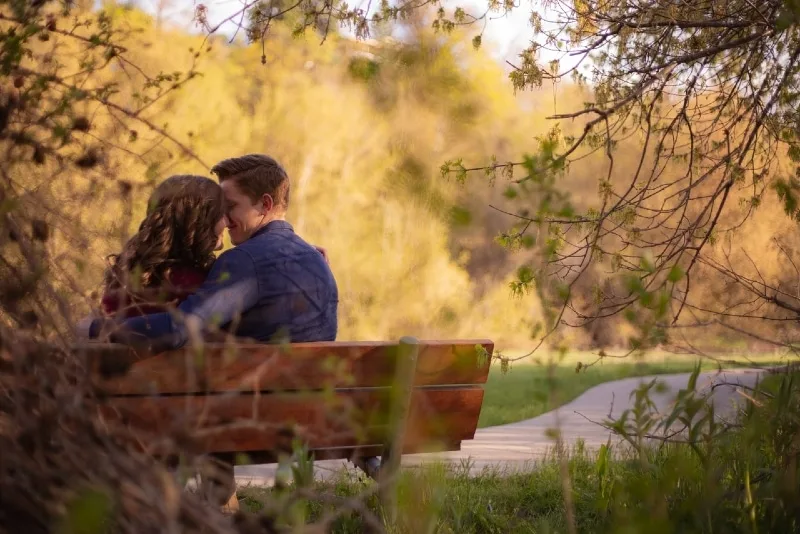 1. "For every day, I miss you. For every hour, I need you. For every minute, I feel you. For every second, I want you. Forever, I love you." – Unknown
2. "If I know what love is, it is because of you." – Hermann Hesse
3. "The minute I heard my first love story I started looking for you, not knowing how blind that was. Lovers don't finally meet somewhere. They're in each other all along." – Rumi
4. "From the day you walked into my life, you're all I think about. You're the reason I breathe. You are the stars in my sky. I wouldn't want this any other way. You're the love of my life." – Kemis Khan
5. "You are my soulmate, my sweetheart, you are my dream come true. From now until the end of time, I give my heart and soul to you." – Unknown
6. "You are my strength. You are my inspiration. You are my reason to live and my whole world." – Unknown
7. "You make my life worth living." – Unknown
8. "You have no idea how much my heart races when I see you." – Unknown
9. "I'm so completely in love with you. I wake to think of you and I sleep to see you in my dreams. Everyday seems like a blessing since I have met you. I feel so lucky and honored to be in love with you with all of my heart. Thank you for sharing your love with me. It's a truly wonderful gift. I will love you always." – Unknown
10. "My heart is and always will be yours." – Jane Austen
11. "This is a thank you for every hour we have spent together, for every kiss, for every embrace and for every tear shed for one another." – Unknown
12. "When I tell you I love you, I am not saying it out of habit, I am reminding you that you are my life." – Unknown
13. "I am very indecisive and always have trouble picking my favorite anything. But, without a doubt, you are my favorite everything." – Unknown
14. "Since I met you, I haven't spent a single moment without thinking of you. You are in my thoughts, in my heart, and in my mind always." – Unknown
15. "If I had to choose between breathing and loving you I would use my last breath to tell you I love you." – DeAnna Anderson
See also: How To Make Your Boyfriend Happy: 13 Sweet & Simple Ways
16. "Loved you yesterday, love you still, always have, always will." – Elaine Davis
17. "I saw that you were perfect, and so I loved you. Then I saw that you were not perfect and I loved you even more." – Angelita Lim
18. "Everyone has their own motivation to get up in the morning and face the day. You are mine." – Unknown
19. "So, I love you because the entire universe conspired to help me find you." – Paulo Coelho
20. "I would rather spend one lifetime with you, than face all the ages of this world alone." – J. R. R. Tolkien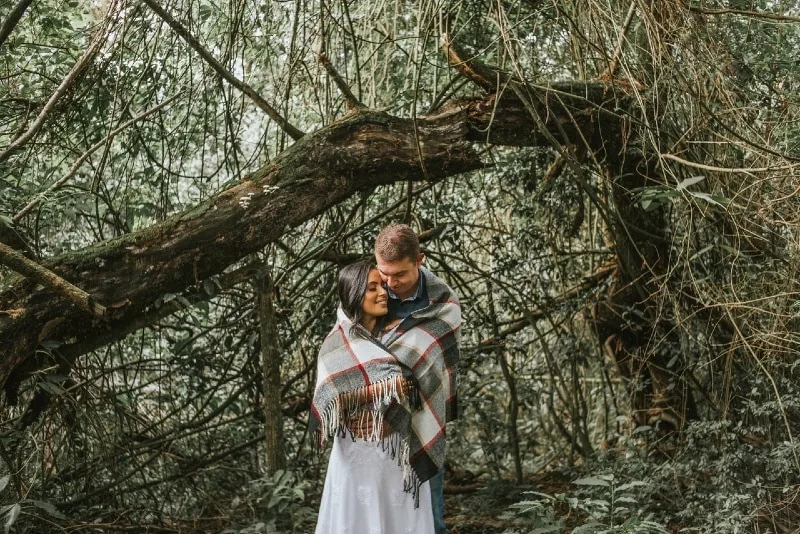 21. "To love is nothing. To be loved is something. But to love and be loved, that's everything." – T. Tolis
22. "You lift me up to new levels, and make me feel things I have never felt before." – Unknown
23. "I know I am in love with you because my reality is finally better than my dreams." – Dr. Seuss
24. "Even if the stars fail to shine and the moon refuses to light up the world, I know I have nothing to fear. I have my guardian angel to look after me, care for me, and love me forever and always. I love you!" – Unknown
25. "It takes great luck to have someone like you as a boyfriend. I feel blessed every day and every moment for this gift. I will love you till my last breath no matter what life brings before us!" – Unknown
26. "I have seen amazing things, I have known wonderful people but I have never known a more beautiful soul which can love so deeply and truly." – Unknown
27. "I seem to have loved you in numberless forms, numberless times, in life after life, in age after age forever." – Rabindranath Tagore
28. "You're always the first and the last thing on this heart of mine. No matter where I go, or what I do, I'm thinking of you." – Dierks Bentley
29. "To be your friend was all I ever wanted; to be your lover was all I ever dreamed." – Valerie Lombardo
30. "I swear I couldn't love you more than I do right now, and yet I know I will tomorrow." – Leo Christopher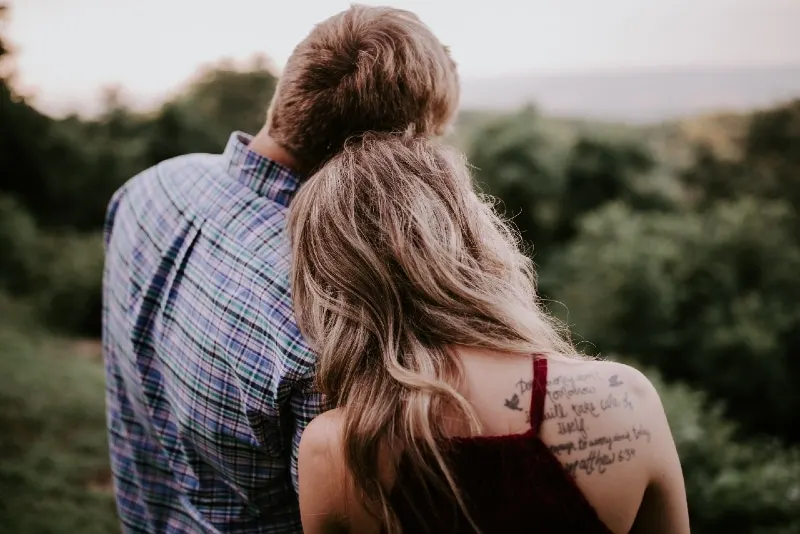 31. "I could start fires with what I feel for you." – David Ramirez
32. "In all the world there is no heart for me like yours. In all the world there is no love for you like mine." – Maya Angelou
33. "When I look at you I see a lot of things; my best friend, my boyfriend, my secret holder, my tear stopper, my future." – Unknown
34. "When you came, you were like red wine and honey, and the taste of you burnt my mouth with its sweetness." – Amy Lowell
35. "Do I love you? My god, if your love were a grain of sand, mine would be a universe of beaches." – William Goldman
Final Thoughts
When I wrote a poem for my boyfriend for the first time in our long-distance relationship and then again as my anniversary gift to him, I wasn't really good at it, but still he was deeply touched by my gesture.
Your effort is what matters!
With that being said, a relationship poem for boyfriend and emotional love letters for him are some of the most powerful ways to express your love for your special one. You can also add some cute morning paragraphs for him to the equation.
A boyfriend poem will make your bae feel loved up and let him know how much you care for him. It will be the most beautiful surprise that he will keep in his heart for days to come.