Life is full of peaks and valleys we all have to encounter sooner or later.
This list of quotes about smiling through pain will make you realize the most important thing to do when you're facing bad moments in life: to keep smiling, of course.
So many times, you'll feel like your own life has declared war on you, and you'll feel powerless to do anything about it. However, you must be aware that there's a way out of every bad situation.
You must know that there's a solution to every problem and that every situation is only temporary.
Nothing lasts forever, neither the good moments nor the bad ones. It's enough to say that not even your life lasts forever.
I compiled this list of deep quotes about smiling through pain for two reasons. I wanted to show people who're facing a difficult period in their life that they're not alone.
The other reason is that I wanted to remind all of you of the value of smiling and the importance it has for all of us, especially when we're dealing with tough periods in life.
Yes, sometimes life will be so cruel to you. It'll keep throwing lemons at you, but you have to learn to find the good in every bad situation.
You have to learn to make freaking lemonade from all those lemons that get in your path.
Encouraging Quotes About Smiling Through Pain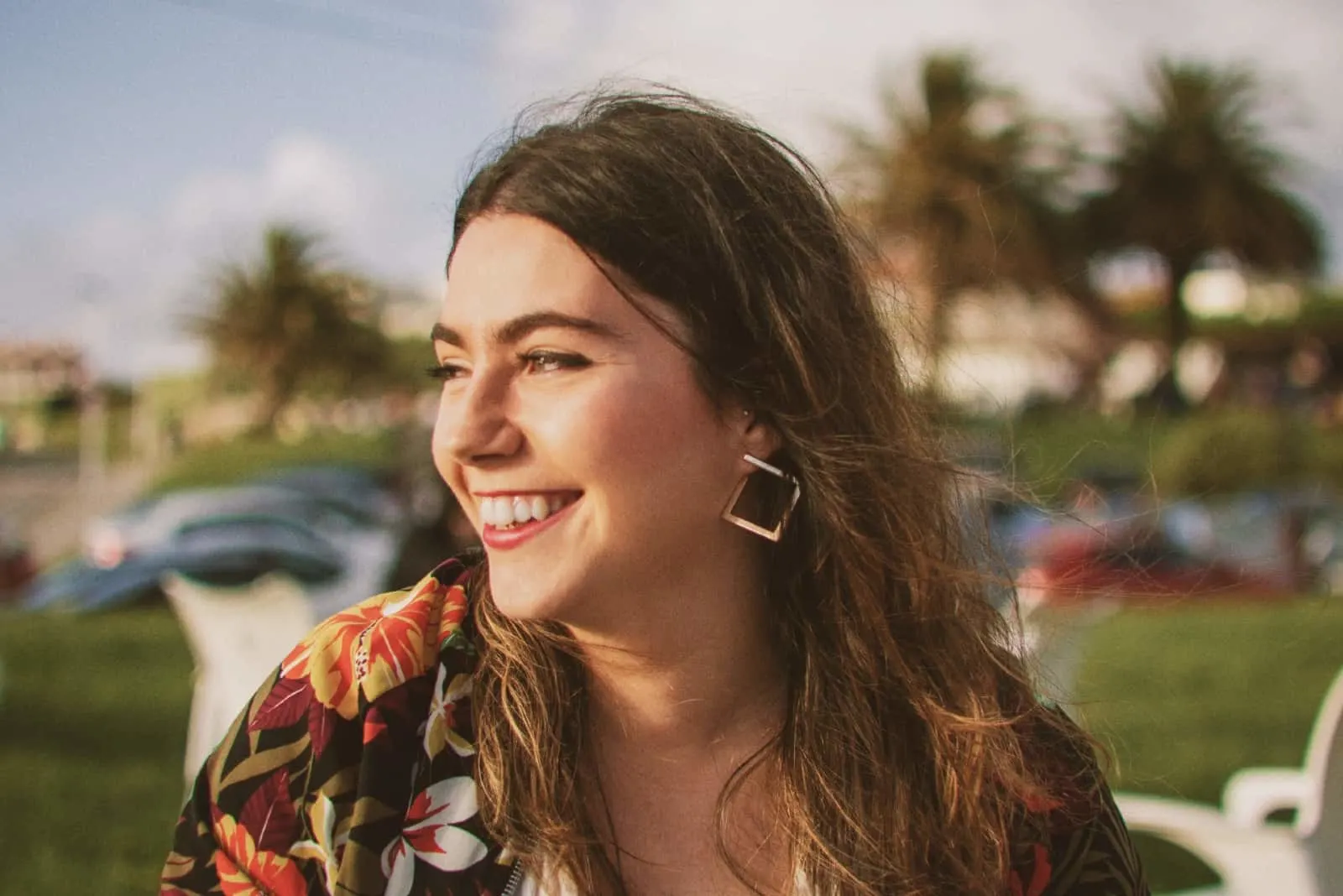 I hope these motivational quotes about smiling through pain below will encourage you to stay strong when you find yourself in a bad situation in life. Just remember to smile, and it'll make everything a lot easier.
1. "Smile, though your heart is aching. Smile, even though it's breaking. When there are clouds in the sky, you'll get by if you smile through your pain and sorrow. Smile, and maybe tomorrow, you'll see the sun come shining through for you." – Charlie Chaplin
2. "Just because you fail once doesn't mean you're gonna fail at everything. Keep trying, hold on, and always, always, always believe in yourself, because if you don't, then who will, sweetie? So keep your head high, keep your chin up, and most importantly, keep smiling, because life's a beautiful thing and there's so much to smile about." – Marilyn Monroe
3. "Let us make one point, that we meet each other with a smile when it is difficult to smile. Smile at each other, make time for each other in your family." – Mother Teresa
4. "All the tears are going to dry, you know, because someday you'll laugh at the heartache. Someday you'll laugh at the pain. You may be down on your luck but, baby, that old luck's going to change." – Michael Bolton
5. "Hide all your problems behind your sweetest smile. Because there is no one to help you out in your problems. You alone have to face it. So face it with a smile." – Unknown
6. "Keep on shining, keep on smiling, don't lose faith, and don't lose heart. When you're crying, just keep trying to remind yourself, you're a shining star, yes you are." – LeAnn Rimes
7. "The more pain that's referenced or implied, the deeper the laugh can be because the laughter heals pain. So, you've got to have the pain, and then you have the laugh." – Mimi Kennedy
8. "The prettiest smiles hide the deepest secrets. The brightest eyes have cried the most tears. The kindest hearts have felt the most pain." – Unknown
9. "Drive away and try to keep smiling. Get a little rock and roll on the radio and go toward life with all the courage you can find and all the belief you can muster. Be true, be brave, stand." – Stephen King
10. "Just because I am smiling doesn't mean I am happy because it takes just one smile to hide a million tears." – Unknown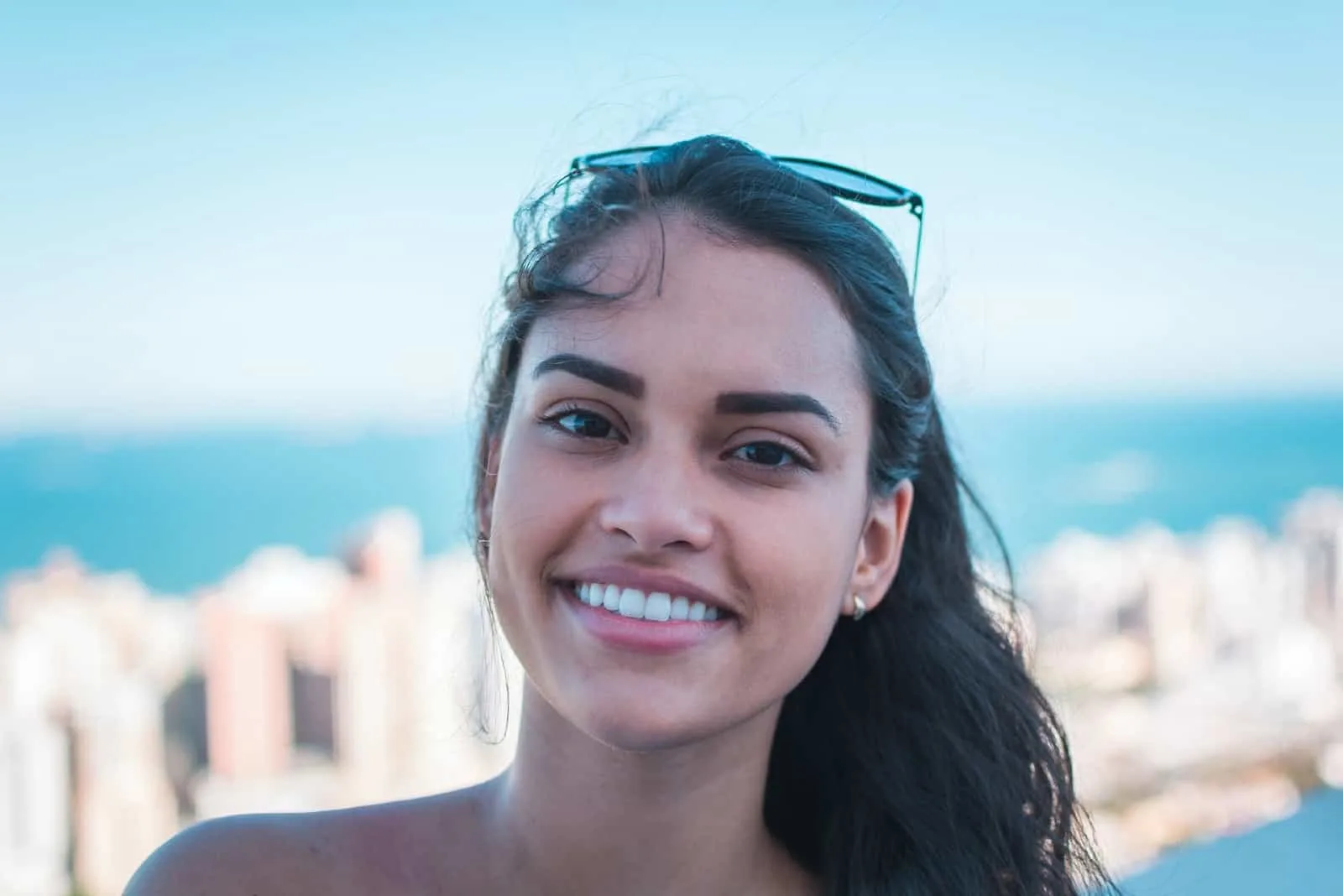 11. "In life, there are going to be some things that make it hard to smile. Through all the rain and pain, you got to keep your sense of humor and smile for me now. Remember that." – "Smile "by Tupac Shakur
12. "Smiling is definitely one of the best beauty remedies. If you have a good sense of humor and a good approach to life, that's beautiful." – Rashida Jones
13. "Someday, everything will make perfect sense. So for now, laugh at the confusion, smile through the tears, be strong and keep reminding yourself that everything happens for a reason." – John Mayer
14. "It's so hard to forget pain, but it's even harder to remember sweetness. We have no scar to show for happiness. We learn so little from peace." – Chuck Palahniuk
15. "Remember, even though the outside world might be raining, if you keep on smiling, the sun will soon show its face and smile back at you." – Ana Lee
16. "Even when you tear its petals off one after another, the rose keeps laughing and doesn't bend in pain. 'Why should I be afflicted because of a thorn? It is the thorn which taught me how to laugh.'" – Rumi
17. "This is my wish for you: Comfort on difficult days, smiles when sadness intrudes, rainbows to follow the clouds, laughter to kiss your lips, sunsets to warm your heart, hugs when spirits sag, beauty for your eyes to see, friendships to brighten your being, faith so that you can believe, confidence for when you doubt, courage to know yourself, patience to accept the truth, love to complete your life." – Ralph Waldo Emerson
18. "I'm sad, hurt, angry, mad, and disappointed, but you know what? I'll put on a smile and move on, it will hurt, but I will survive." – Unknown
19. "No matter how grouchy you're feeling, you'll find the smile more or less healing. It grows in a wreath, all around the front teeth – Thus preserving the face from congealing." – Anthony Euwer
20. "Nothing can resist the person who smiles at life ― I don't mean the ironic and disillusioned smile of my grandfather, but the triumphant smiles of the person who knows that he will survive, or that at least he will be saved by what seems to be destroying him." – Pierre Teilhard de Chardin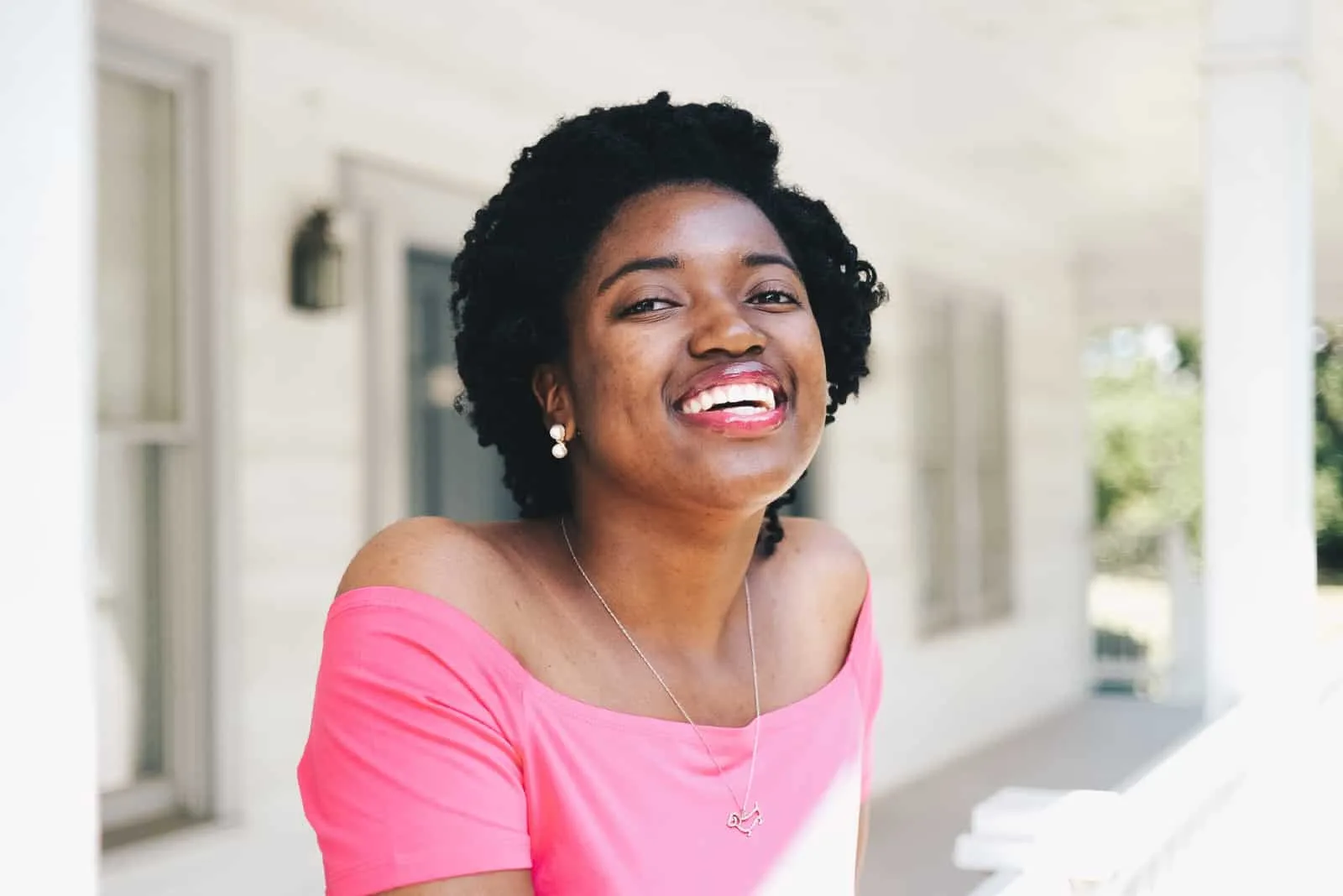 21. "Smiling through confusion is courage. Smiling through tears is strength. Smiling through pain is power. Smiling through tragedy is greatness." – Matshona Dhliwayo
22. "No matter what you do, no matter how hard it is, no matter how challenging it is, do it with a smile on your face." – Lenny Krayzelburg
23. "Dare to Be… When a new day begins, dare to smile gratefully. When there is darkness, dare to be the first to shine a light. When there is injustice, dare to be the first to condemn it. When something seems difficult, dare to do it anyway. When life seems to beat you down, dare to fight back. When there seems to be no hope, dare to find some. When you're feeling tired, dare to keep going. When times are tough, dare to be tougher. When love hurts you, dare to love again. When someone is hurting, dare to help them heal. When another is lost, dare to help them find the way. When a friend falls, dare to be the first to extend a hand. When you cross paths with another, dare to make them smile. When you feel great, dare to help someone else feel great too. When the day has ended, dare to feel as you've done your best. Dare to be the best you can–At all times, Dare to be!" – Steve Maraboli
24. "I love the man that can smile in trouble, that can gather strength from distress, and grow brave by reflection. 'Tis the business of little minds to shrink; but he whose heart is firm, and whose conscience approves his conduct, will pursue his principles unto death." – Thomas Paine
25. "After every storm, the sun will smile; for every problem, there is a solution, and the soul's indefeasible duty is to be of good cheer." – William R. Alger
26. "Don't be gloomy. Do not dwell on unkind things. Stop seeking out the storms and enjoy more fully the sunlight. Even if you are not happy, put a smile on your face. 'Accentuate the positive.' Look a little deeper for the good. Go forward in life with a twinkle in your eye and a smile on your face, with great and strong purpose in your heart. Love life." – Gordon B. Hinckley
27. "Even with the most horrendous things that happen and the tremendous pain that people have to deal with, they still laugh because I think that's what it means to be human." – Gail Honeyman
28. "It doesn't matter who hurt you. What matters is who made you smile again. It doesn't matter who hurt you, or broke you down, what matters is who made you smile again." – Unknown
Short Inspirational Quotes On Smiling Through Pain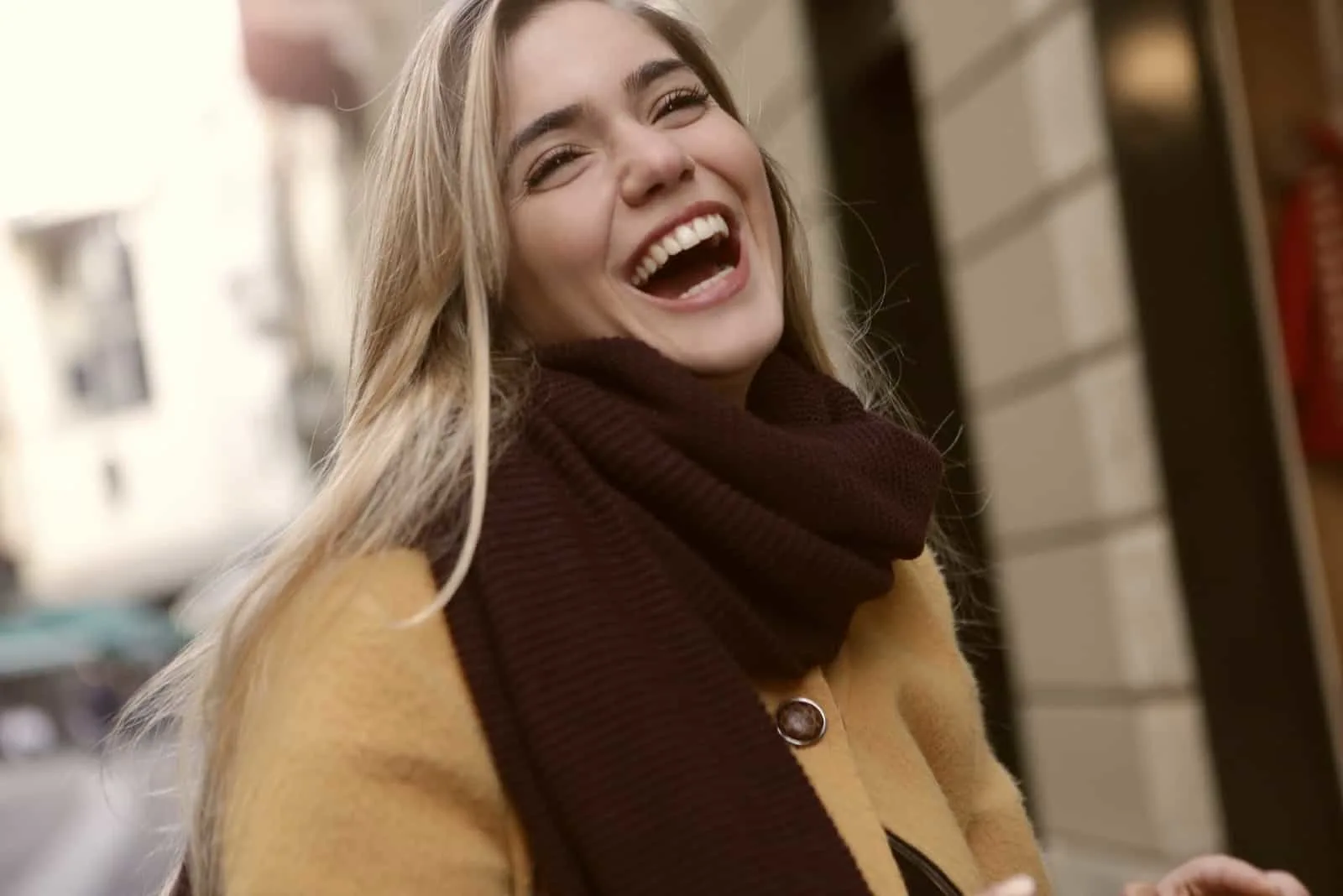 1. "Why worry? There should be laughter after pain. There should be sunshine after rain. These things have always been the same. So why worry now? Why worry now?" – Dire Straits
2. "Laugh, even when you feel too sick or too worn out or tired. Smile, even when you're trying not to cry, and the tears are blurring your vision." – Alysha Speer
3. "You have to learn to smile through your pain. Sometimes it's all we got." – Sherrilyn Kenyon
4. "Whatever happens, just keep smiling and lose yourself in love." – Rumi
5. "Keep walking and keep smiling." – Tiny Tim
6. "A friendly reminder ― remember to smile. Remember, the pain only lasts for a while." – "Friendly Reminder" by Against the Current
7. "We can smile even though we are being hurt, and we can find happiness even though we are unhappy. It's called strength." – Unknown
8. "When you lose your smile, you lose your way in the chaos of life." – Roy T. Bennett
9. "Life is short. You have to be able to laugh at our pain, or we never move on." – Jeff Ross
10. "SMILE even when it hurts." – Unknown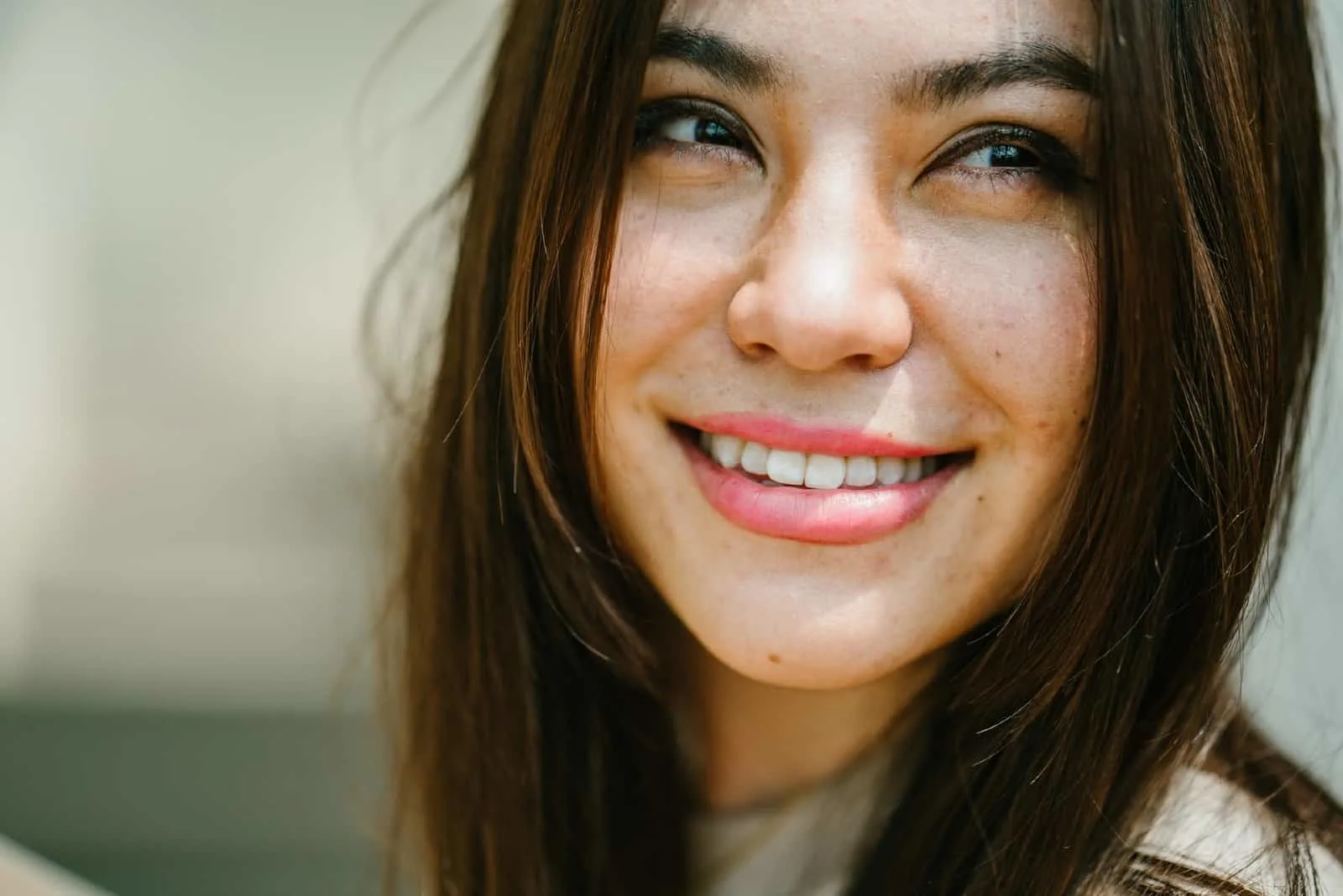 11. "I love those who can smile in trouble." – Leonardo da Vinci
12. "Behind every beautiful thing, there's been some kind of pain." – Bob Dylan
13. "A strong woman is one who is able to smile this morning like she wasn't crying last night." – Unknown
14. "Keeping a smile on your face when inside you feel like dying for the sake of supporting others means strength." – Unknown
15. "Nothing is more beautiful than a smile that has struggled through tears." – Demi Lovato
16. "Smile is a good reply to the dark world." – Mehmet Murat Ildan
17. "Smiling does not necessarily mean you're happy. Sometimes it just means you're strong." – Nishan Panwar
18. "Laughter is higher than all pain." – Elbert Hubbard
19. "Sometimes we're gonna have our bad days, but we must continue to work to be great. Keep smiling. It looks beautiful on you!" – Demi Lovato
20. "Smile because it confuses people. Smile because it's easier than explaining what is killing you inside." – The Joker (Heath Ledger)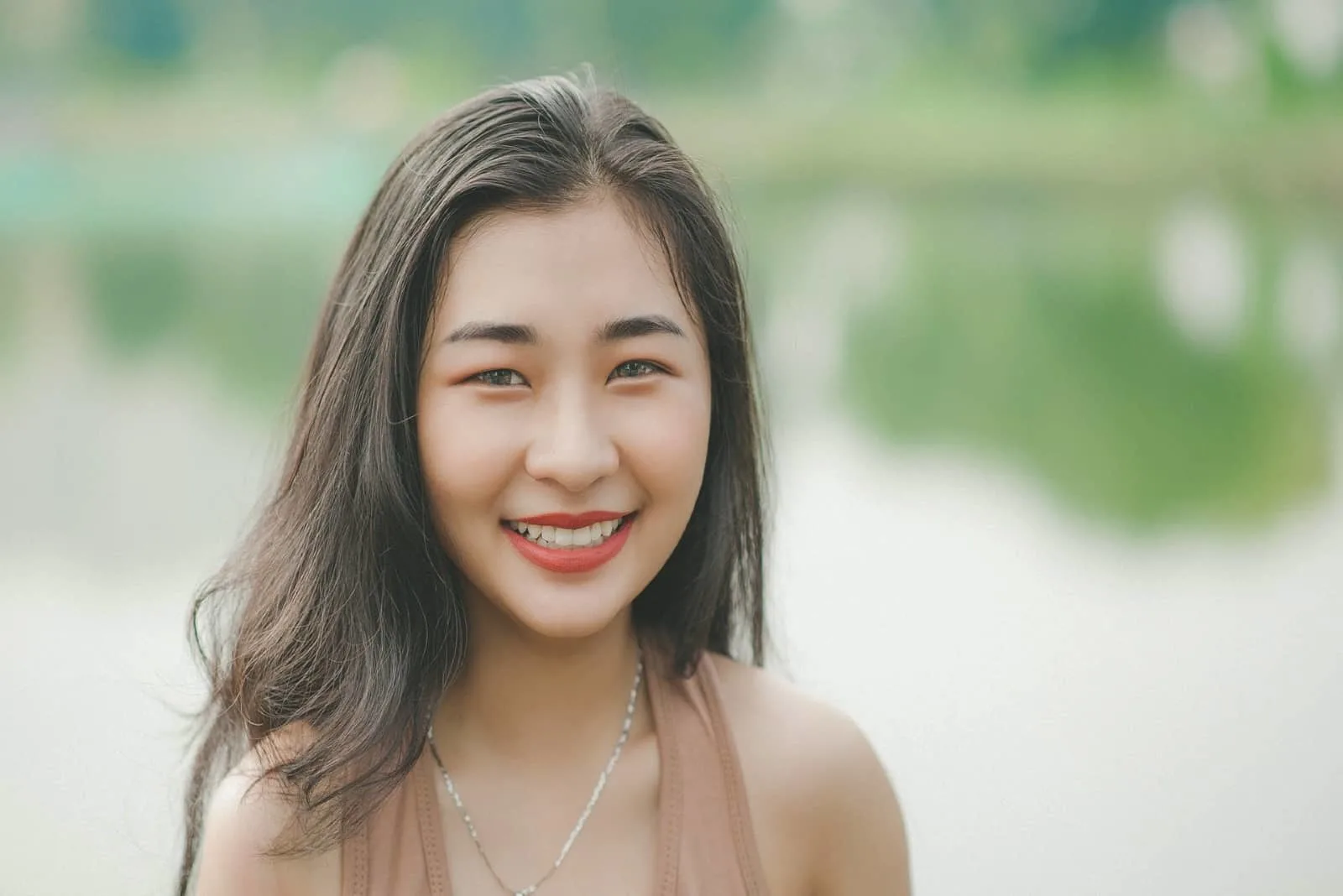 21. "Smile through the pain because the rain never stays." – Unknown
22. "Negativity isn't the way to go, smile more, eat some chocolate." – Ed Sheeran
23. "And the smile that is worth the praises of earth is the smile that shines through tears." – Ella Wheeler Wilcox
24. "If I win, it's nice. But even if I don't win, I will keep smiling." – Simona Halep
25. "To truly laugh, you must be able to take your pain, and play with it!" – Charlie Chaplin
26. "Keep smiling, and one day life will get tired of upsetting you." – Unknown
27. "When life gives you a hundred reasons to break down and cry, show life that you have a million reasons to smile and laugh. Stay strong." – Unknown
28. "You'll find that life is still worthwhile if you just smile." – Charlie Chaplin
29. "Sometimes, all you can do is smile. Move on with your day, hold back the tears and pretend you're okay." – Unknown
30. "If the world's a veil of tears, smile till rainbows span it." – Lucy Larcom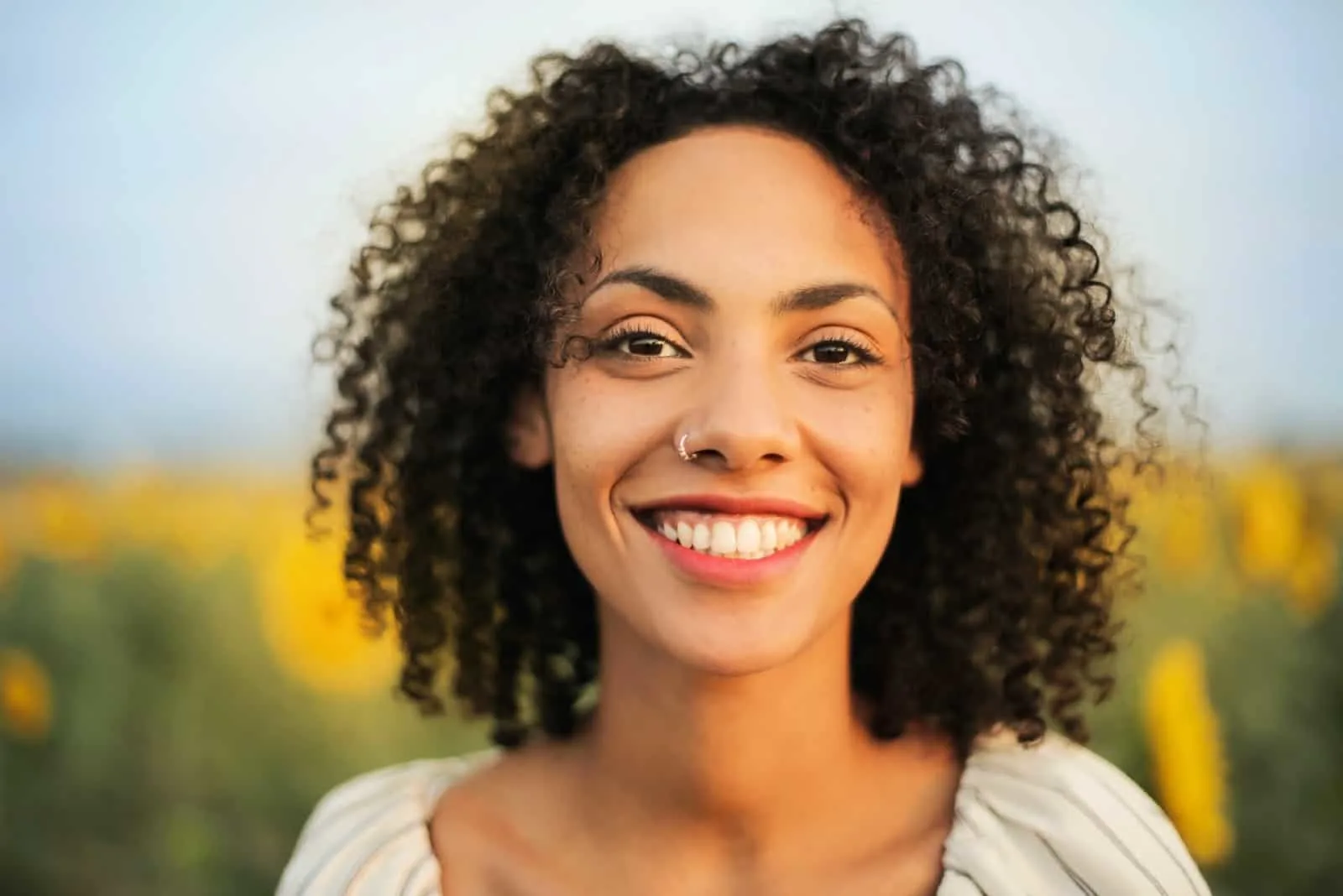 31. "Be patient and tough. Someday this pain will be useful to you. Keep Smiling!" – Ovid
32. "More smiling, less worrying. More compassion, less judgment. More blessed, less stressed. More love, less hate." – Roy T. Bennett
33. "Be thou the rainbow in the storms of life. The evening beam that smiles the clouds away, and tints tomorrow with a prophetic ray." – Lord Byron
34. "When life gives you a hundred reasons to break down and cry, show life that you have a million reasons to smile and laugh. Stay strong." – Unknown
35. "Don't smile to hide the pain; smile to heal the pain." – Unknown
36. "It only takes a split second to smile and forget, yet to someone that needed it, it can last a lifetime." – Steve Maraboli
37. "Smiling through pain is an art of life, but dealing with it is a part of life." – Unknown
38. "I've learned that even when I have pains, I don't have to be one." – Maya Angelou
39. "Sometimes life brings you to such a pathetic situation that you feel smiling is far better than explaining why we are sad." – Unknown
40. "Enjoy your life and put a smile on your face, no matter how hard it may seem." – Leighton Meester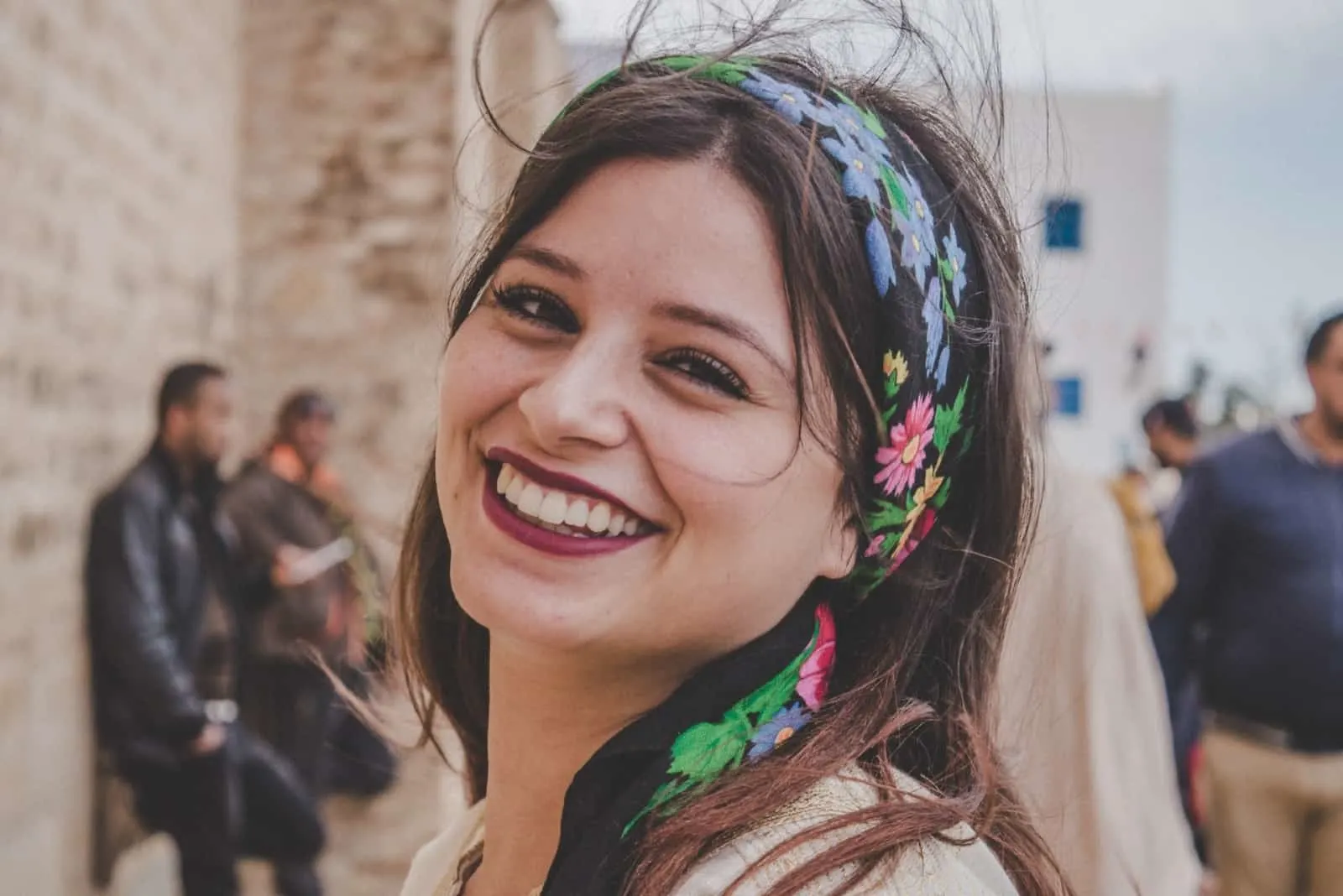 41. "Try smiling while your heart aches. Even laughing through the pain. For tomorrow is a brand new day. And the sun will rise again." – Unknown
42. "Smile at the obstacle, for it is a bridge." – Medusa
43. "Smiles are like band-aids; they cover up the pain, but it still hurts." – Unknown
44. "When life gives you a hundred reasons to cry, show life that you have a thousand reasons to smile." – Unknown
45. "The real man smiles in trouble, gathers strength from distress, and grows brave by reflection." – Thomas Paine
46. "Sometimes you gotta laugh through the tears, smile through the pain so that you can live through the sorrow." – Alex Tan
47. "Let my soul smile through my heart and my heart smile through my eyes, that I may scatter rich smiles in sad hearts." – Paramahansa Yogananda
48. "When things are difficult, smile by faith. Don't wait until you feel better." – Joel Osteen
49. "Sometimes your joy is the source of your smile, but sometimes your smile can be the source of your joy." – Thich Nhat Hanh
Deep Quotes About Smiling To Hide The Pain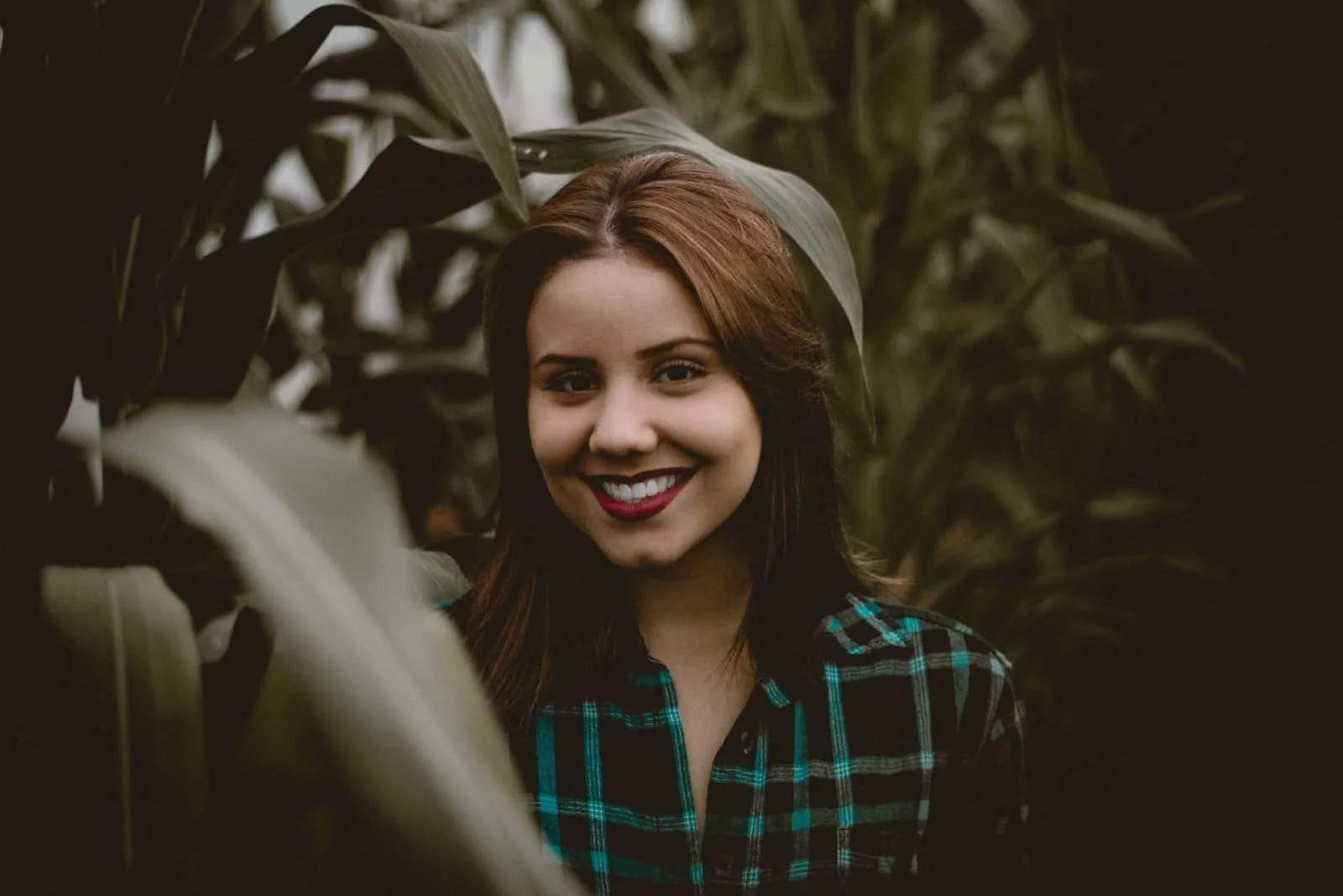 Is it really better to hide your true emotions behind a fake smile or to always let them be visible on the surface? I think this will be an eternal dilemma for me.
I don't think that we should keep our emotions bottled up because I know it is deeply unhealthy.
However, sometimes we get tired of explaining our emotional struggles to others, and we simply choose to hide them with a smile, even if it's a fake smile.
1. "A smile that hides the pain within the heart soothes the hearts of those who behold it. So smile even through difficult tildes." – Mufti Ismail Menk
2. "Smile, and no one will see how broken you are inside." – Unknown
3. "Sometimes you just have to smile, pretend everything's okay, hold back the tears, and just walk away." – Unknown
4. "All it takes is a beautiful fake smile to hide an injured soul, and they will never notice how broken you really are." – Robin Willimas
5. "Smile, even if it's fake. Laugh, even if you hurt. Don't let anyone get to you. You're beautiful regardless of what anyone says to you." – Unknown
6. "It's not always the tears that measure the pain. Sometimes it's the smile we fake." – Unknown
7. "I hide hurt behind a fake smile. I wear it all the time. Everyone says how I always look so cheerful. Shows what they know, I guess." – Ellen Hopkins
8. "Smiling is the best way to face every problem, to crush every fear and to hide every pain." – Unknown
9. "I smile not for that I am happy, but sometimes I smile to hide sadness." – Rahim Chamkanai
10. "A smile can mean a thousand words, but it can also hide a thousand problems." – Unknown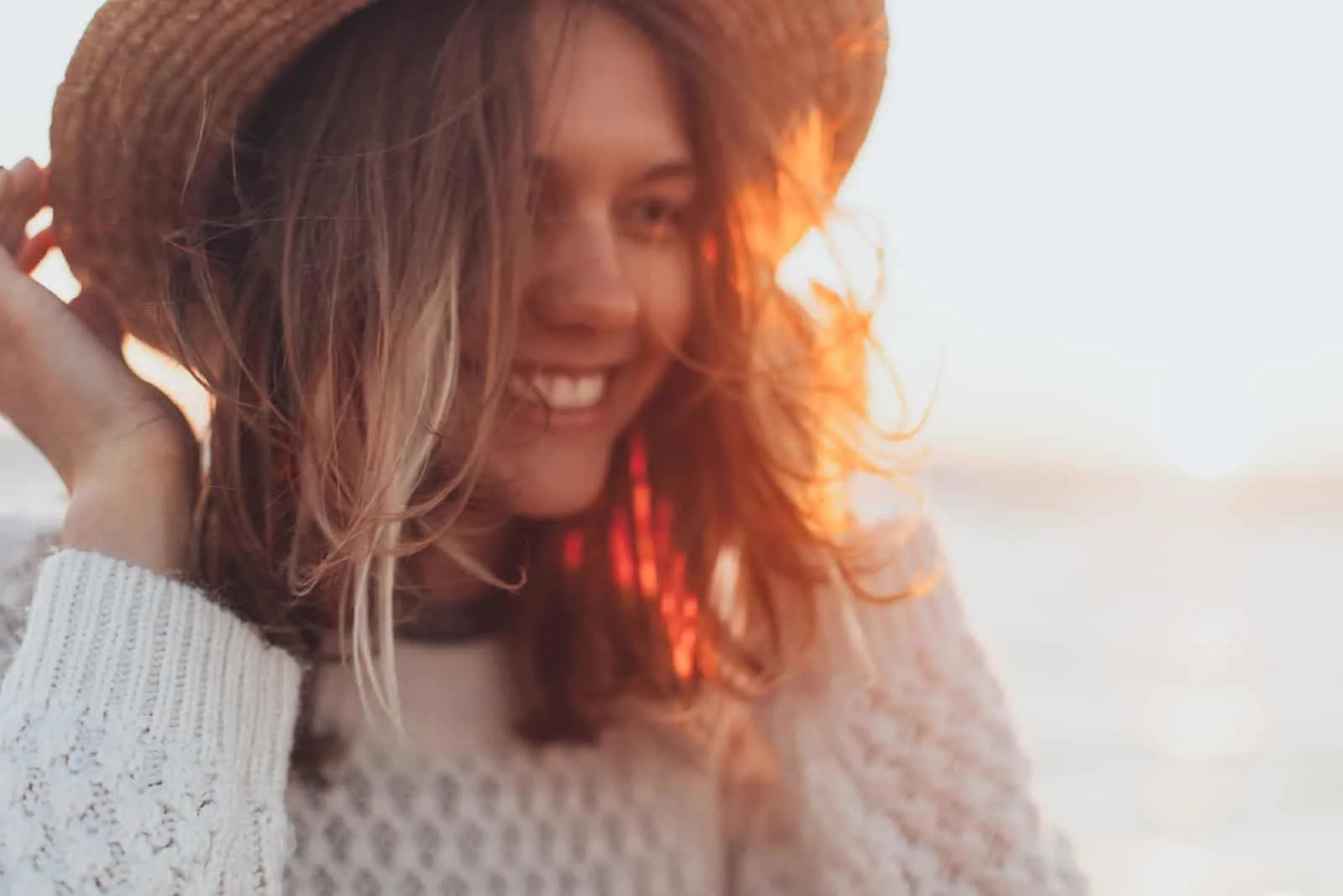 11. "Pretending to be happy when you're in pain is just an example of how STRONG you are as a person." – Unknown
12. "A smile is the best way to get away with trouble even if it's a fake one." – Masashi Kishimoto
13. "People may be smiling but look to the eyes because they can't hide the sorrow, pain, and heartache they're trying to hide behind their smile." – Karon Waddell
14. "It's amazing what you can hide just by putting on a smile." – Demi Lovato
15. "A fake smile can hide a million tears." – Ben Barnes
16. "And we put on a fake to smile to hide the pain, yet we wish someone would look closely enough and see how broken we really are inside." – Unknown
17. "A smile is the best way to deal with difficult situations. Even if it's a fake one. Used properly, you can fool anyone with them." – Sai
18. "Smiling is the best way to face every problem, to crush every fear, and to hide every pain." – Will Smith
Inspirational Smile Quotes To Remind You Of The Value Of Smiling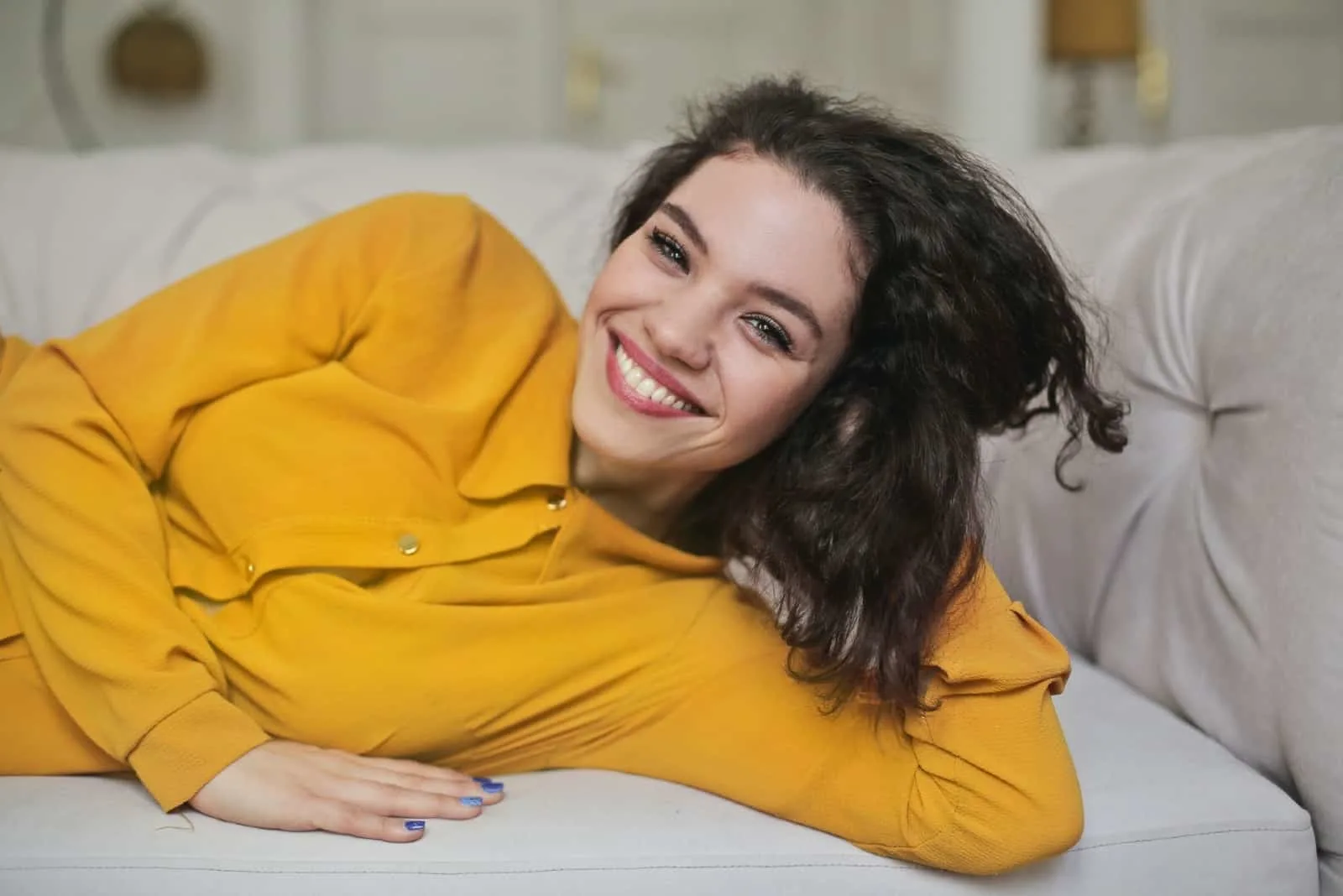 Sometimes we all go through some moments in life when it's very difficult to be happy and keep a smile on our faces.
However, these smile quotes will remind you of the importance and benefits that smiling has for each and every one of us, especially in those bad moments.
1. "If you have only one smile in you, give it to the people you love. Don't be surly at home, then go out in the street and start grinning 'Good morning' at total strangers." – Maya Angelou
2. "Happiness is the choice I make today. It does not rest on my circumstances but on my frame of mind… In cultivating the habits of happiness, I attract the people and situations that match its frequency. I smile more often, give praise more often, give thanks more often, and am glad more often. For such is my choice today." – Marianne Williamson
3. "Smile in the mirror. Do that every morning, and you'll start to see a big difference in your life." – Yoko Ono
4. "I've had to learn to fight all my life – got to learn to keep smiling. If you smile, things will work out." – Serena Williams
5. "Laughter is the tonic, the relief, the surcease for pain." – Charlie Chaplin
6. "Smile, it's free therapy." – Douglas Horton
7. "Always find opportunities to make someone smile, and to offer random acts of kindness in everyday life." – Roy T. Bennett
8. "I was smiling yesterday, I am smiling today, and I will smile tomorrow. Simply because life is too short to cry for anything." – Santosh Kalwar
9. "A gentle word, a kind look, a good-natured smile can work wonders and accomplish miracles." – William Hazlitt
10. "It takes a lot of energy to be negative. You have to work at it. But smiling is painless. I'd rather spend my energy smiling." – Eric Davis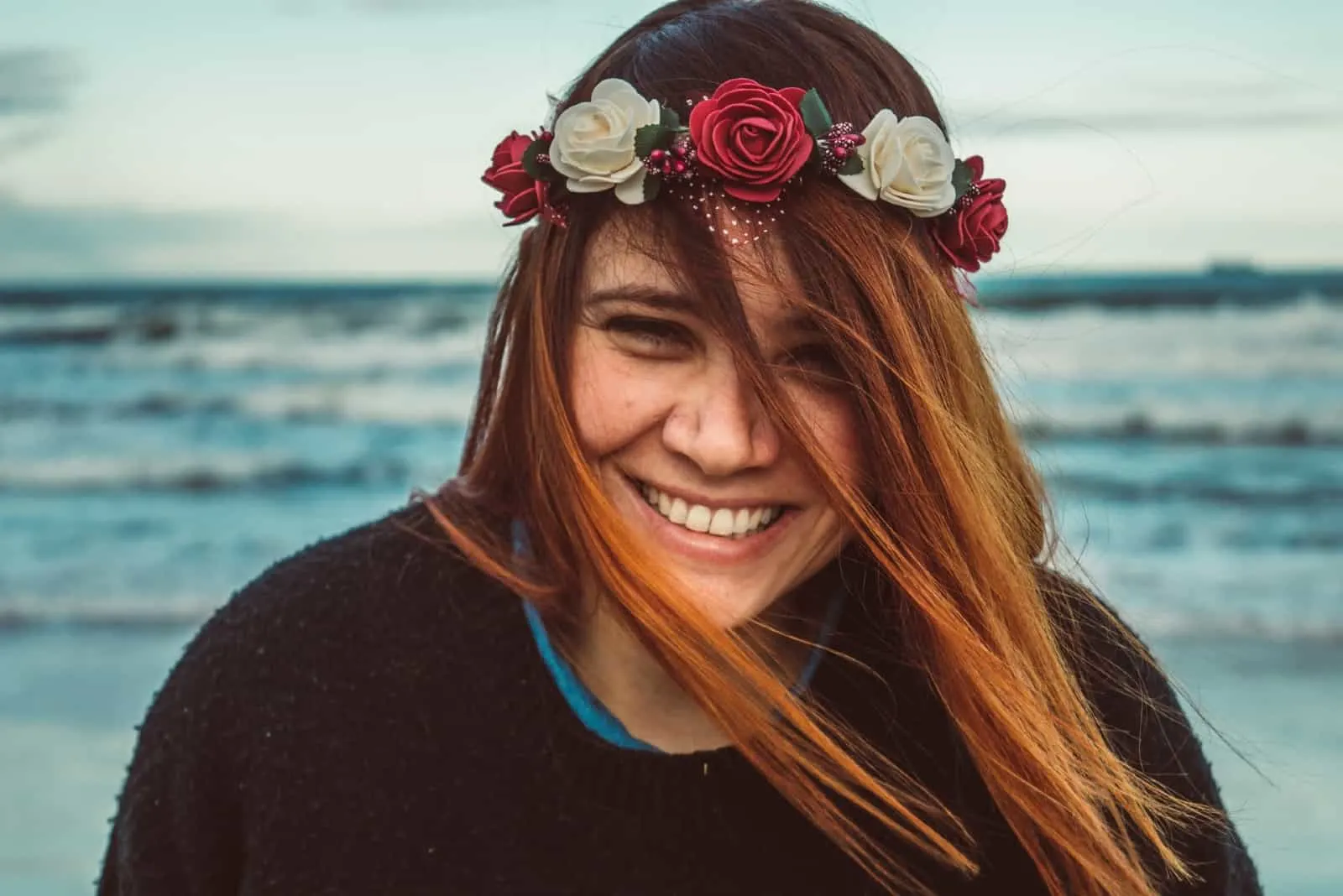 11. "I have found that a smile and a stick will carry you through all right, and in ninety-nine cases out of a hundred, it is the smile that does the trick." – Robert Powell
12. "Nothing shakes the smiling heart." – Santosh Kalwar
13. "A smile is happiness you'll find right under your nose." – Tom Wilson
14. "Smile, smile, smile at your mind as often as possible. Your smiling will considerably reduce your mind's tearing tension." – Sri Chinmoy
15. "Smile and let everyone know that today, you're a lot stronger than you were yesterday." – Drake
16. "A simple smile. That's the start of opening your heart and being compassionate to others." – Dalai Lama
17. "Smile, It increases your face value." – Robert Harling
18. "Smile; it is the key that fits the lock of everybody's heart." – Anthony J. D'Angelo
19. "If someone does not smile at you, be generous and offer your own smile. Nobody needs a smile more than the one that cannot smile to others." – Dalai Lama
20. "Wrinkles should merely indicate where smiles have been." – Mark Twain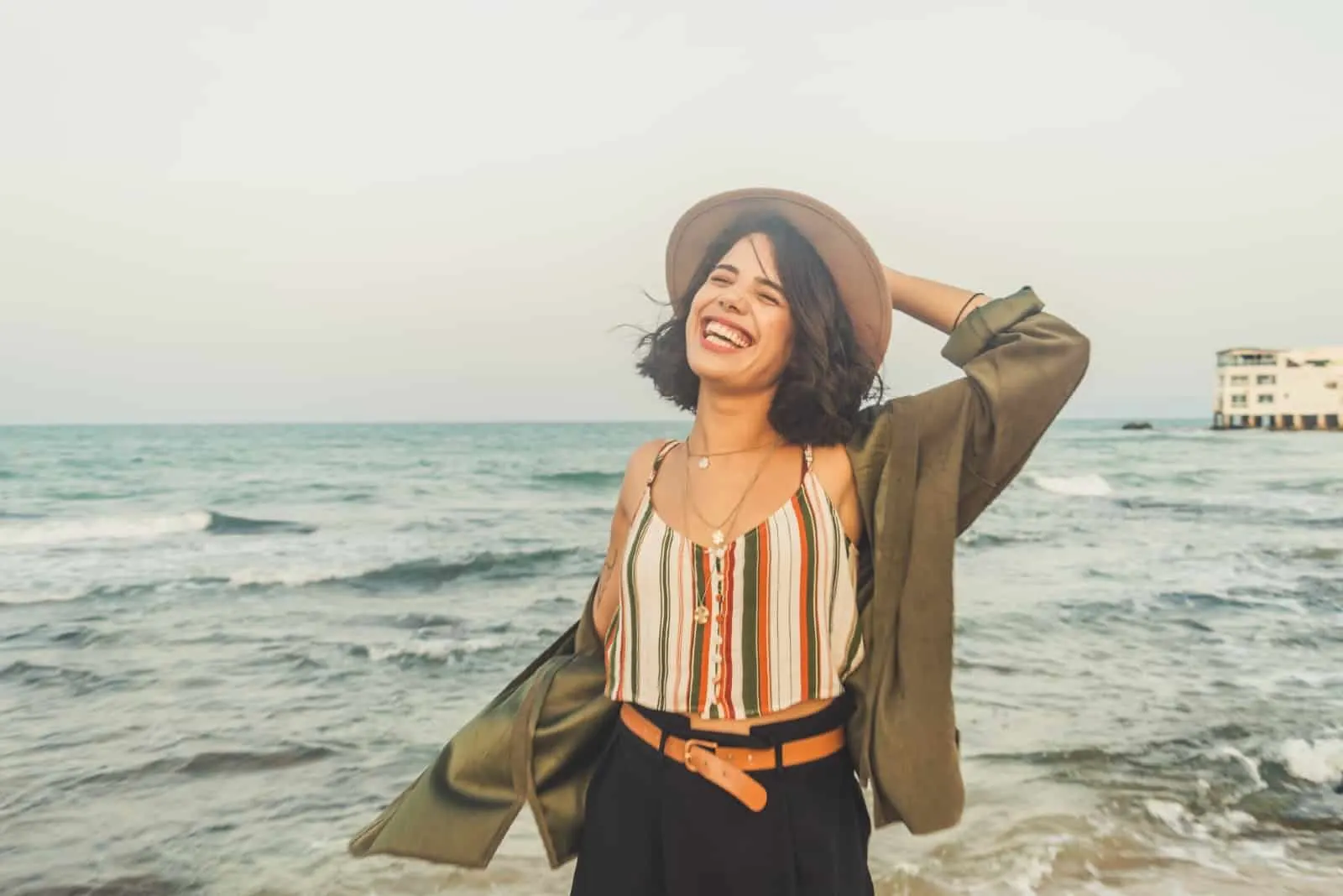 21. "A smile is a curve that sets everything straight." – Phyllis Diller
22. "Wear a smile and have friends; wear a scowl and have wrinkles." – George Eliot
23. "If you smile when you are alone, then you really mean it." – Andy Rooney
24. "Of all the medicines in the inner life, a smile is by far the best medicine." – Sri Chinmoy
25. "Nothing you wear is more important than your smile." – Connie Stevens
26. "A smiling face is a beautiful face. A smiling heart is a happy heart." – Dr. T.P.Chia
27. "Smile is the beauty of the soul." – Lailah Gifty Akita
28. "A smile remains the most inexpensive gift I (you) can bestow on anyone, and yet its powers can vanquish kingdoms." – Og Mandino
29. "The greatest self is a peaceful smile, that always sees the world smiling back." – Bryant H. McGill
30. "If we are not able to smile, then the world will not have peace." – Thich Nhat Hanh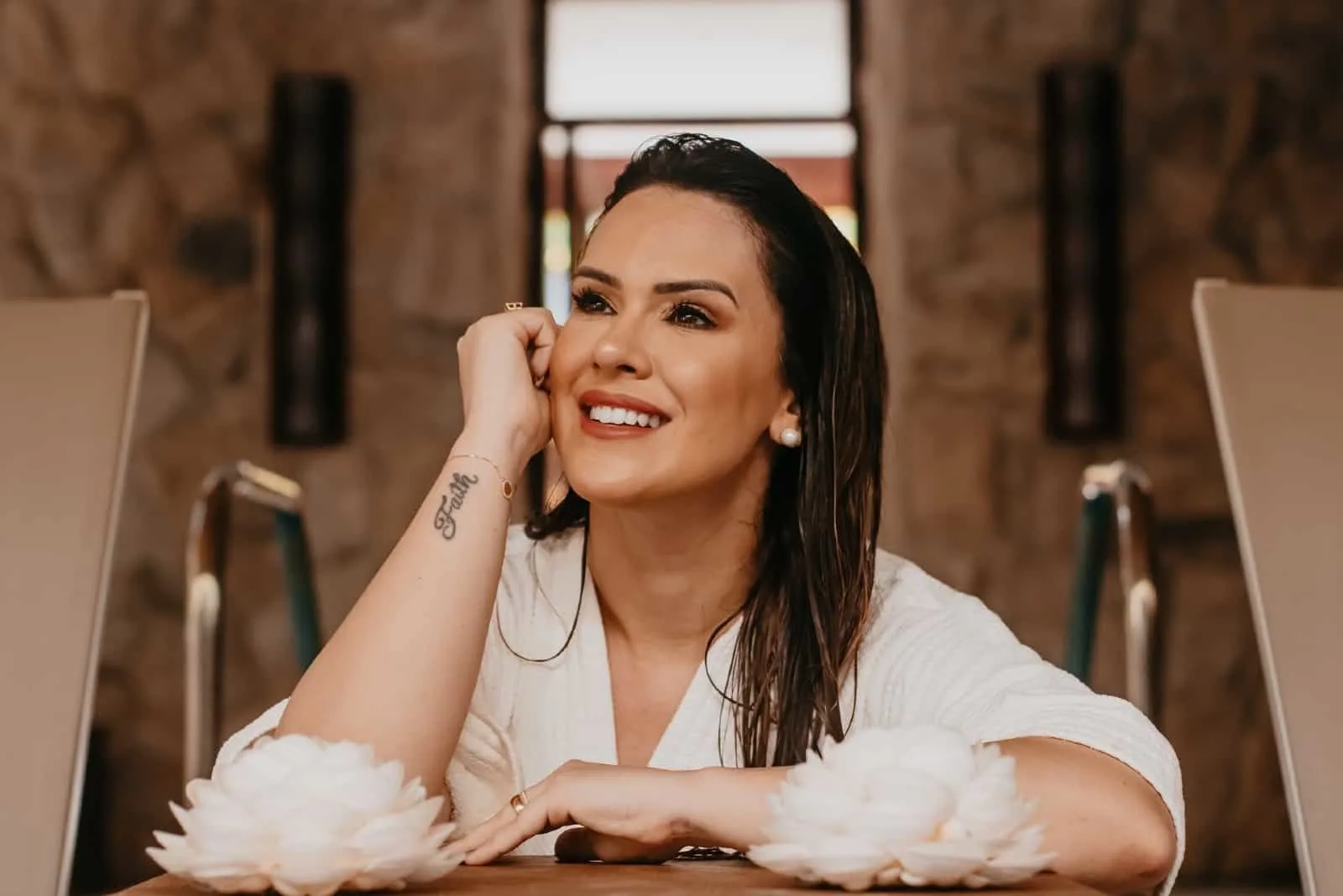 31. "A smile is the chosen vehicle of all ambiguities." – Herman Melville
32. "If you're not using your smile, you're like a man with a million dollars in the bank and no checkbook." – Les Giblin
33. "The source of a true smile is an awakened mind." – Thich Nhat Hanh
34. "Few things in the world are more powerful than a positive push. A smile. A world of optimism and hope. A 'you can do it' when things are tough." – Richard M. Devos
35. "All the statistics in the world can't measure the warmth of a smile." – Chris Hart
36. "What sunshine is to flowers, smiles are to humanity. These are but trifles, to be sure; but scattered along life's pathway, the good they do is inconceivable." – Joseph Addison
37. "Always wear a smile sometime during the day; it makes you feel happier and younger." – Kylie Bax
38. "If you're reading this… Congratulations, you're alive. If that's not something to smile about, then I don't know what is." – Chad Sugg
39. "Smile is the vainest thing you can wear without costing you anything." – Unknown
40. "Start every day off with a smile and get it over with." – W.C. Fields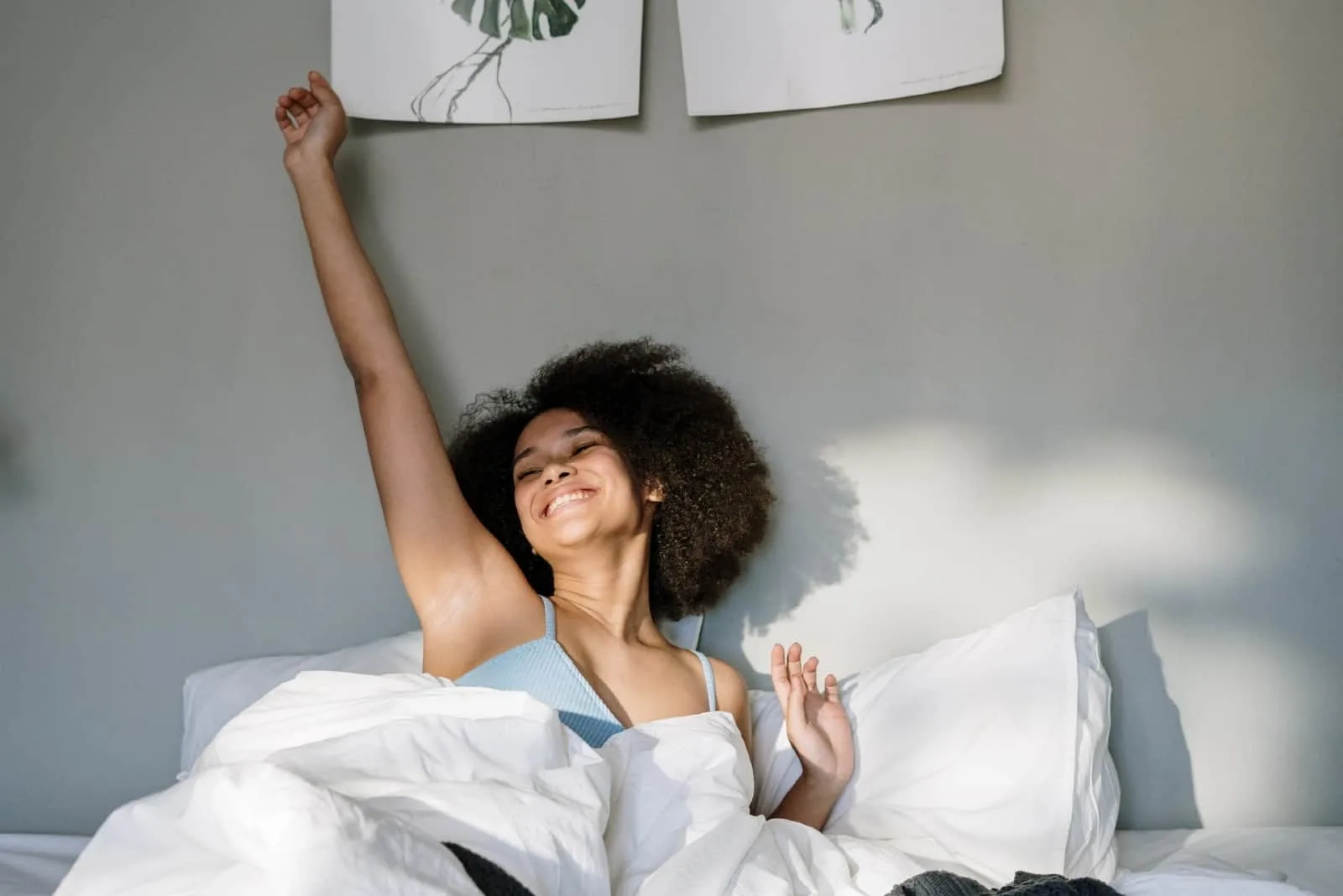 41. "It was only a sunny smile, and little it cost in the giving, but like morning light it scattered the night and made the day worth living." – F. Scott Fitzgerald
42. "Remember to smile." – Nelson Mandela
43. "Smile from your heart; nothing is more beautiful than a woman (person) who is happy to be herself." – Kubra Sait
44. "Your smile will give you a positive countenance that will make people feel comfortable around you." – Les Brown
45. "Man is here for the sake of other men – above all for those upon whose smiles and well-being our own happiness depends." – Albert Einstein
46. "A smile costs nothing but gives much. It enriches those who receive without making poorer those who give. It takes but a moment, but the memory of it sometimes lasts forever." – NDTV
47. "Beauty is power; a smile is its sword." – John Ray
48. "It seems to me that what we call beauty in a face lies in the smile." – Leo Tolstoy
49. "Your smile brightens the lives of all who see it. To someone who has seen a dozen people frown, scowl or turn their faces away, your smile is like the sun breaking through the clouds." – Dale Carnegie
50. "Lighten up, just enjoy life, smile more, laugh more, and don't get so worked up about things." – Kenneth Branagh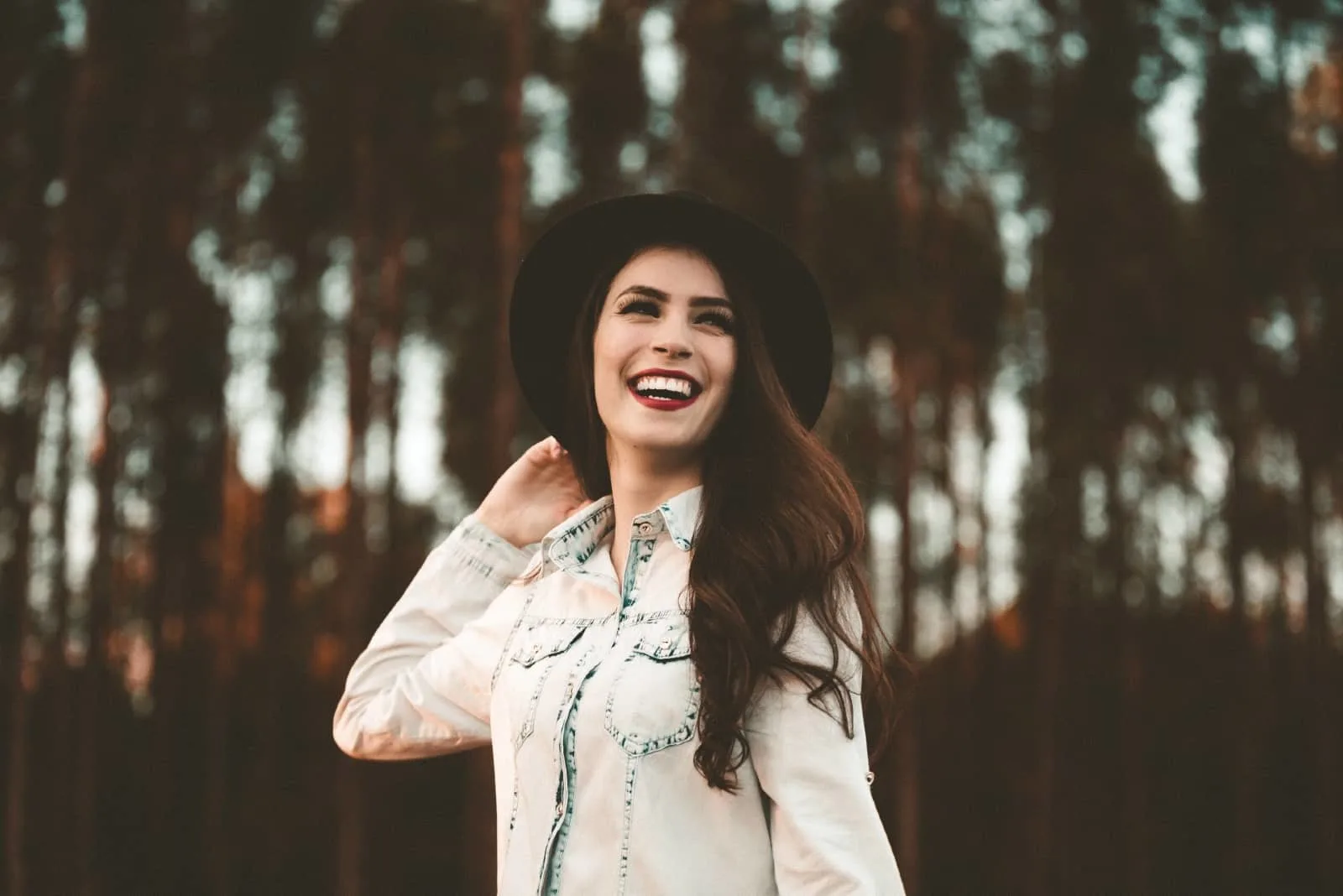 51. "The simplest positive action is a smile." – Maxime Lagacé
52. "Look back, and smile on perils past." – Walter Scott
53. "Everyone smiles in the same language." – George Carlin
54. "The world always looks brighter from behind a smile." – Unknown
55. "Everywhere you go, take a smile with you." – Sasha Azevedo
56. "People seldom notice old clothes if you wear a big smile." – Lee Mildon
57. "Even if you cannot change all the people around you, you can change the people you choose to be around. Life is too short to waste your time on people who don't respect, appreciate, and value you. Spend your life with people who make you smile, laugh, and feel loved." – Roy T. Bennett
58. "Be like a duck, paddling and working very hard inside the water, but what everyone sees is a smiling and calm face." – Manoj Arora
59. "Too often we underestimate the power of a touch, a smile, a kind word, a listening ear, an honest compliment, or the smallest act of caring, all of which have the potential to turn a life around." – Leo F. Buscaglia
60. "Smile. It intimidates those who wish to destroy you." – Unknown
61. "…and he smiled a lot. The smile did not mean that he was happy. It meant he was stronger than most people, and that he intended to take advantage of it." – Michael Cadnum
62. "Smile. Be open and welcoming." – Ephraim Buchwald
63. "Smiles are free, but they are worth a lot." – Unknown
64. "Children show me in their playful smiles the divine in everyone." – Michael Jackson
65. "Learn to smile at every situation. See it as an opportunity to prove your strength and ability." – Joe Brown
Final Words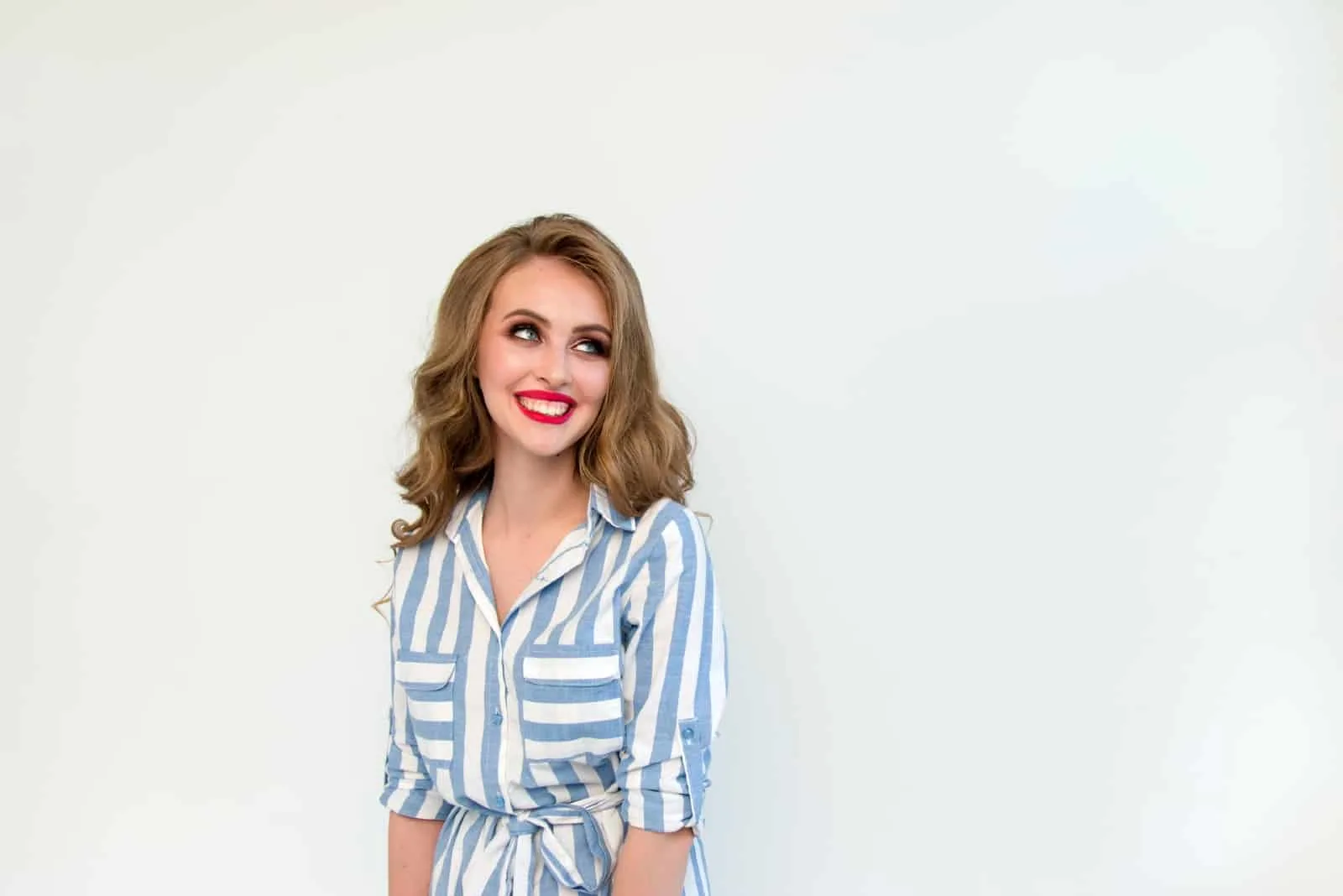 There are so many peaks and valleys in this very exciting but also challenging journey called life. We all experience many good but also many bad moments in life, and that's simply how life is.
I really think that you can't meet true happiness until you meet real pain. Or at least, you can never appreciate happiness enough until God tests you with moments of sorrow and sadness.
I compiled this list of quotes about smiling through the pain because I just wanted to encourage you and help you get through some of those challenging moments in life.
Also, here are some inspirational smile quotes to remind you how truly important smiling is for our mental, emotional, and physical health.
Don't forget to smile every day, even when you're going through difficult periods in your life, because smiling can truly help you live a long and fulfilling life.
Good moments are temporary, just as bad ones are. Everything in this life is only temporary. So, put a big smile on your beautiful face and go through life like a true winner.