I don't know about you, but in moments of despair, I always have a tendency to look up to the sky (or a ceiling) and invoke Jesus, God, and the Holy Spirit to guide me.
I've recently updated my ritual and started implementing a miracle prayer that works immediately for me and my loved ones. And no, I'm no longer doing it only in moments of hardships, but this has become my everyday routine.
There are countless miracles and wonders performed by God that are mentioned in the Bible.
Everyday life is no exception. God is always with us, and he communicates with us in various ways, e.g., through repetitive messages, dreams, the Bible, and so on.
And do you know what the most powerful channel of communication with God Almighty is?
It's prayer.
With that said, below, you'll find a collection of the best Bible verses and miracle prayer that works immediately written by dear, unknown authors.
These instant miracle prayers will help you with everyday challenges such as health issues, financial miracles, urgent needs, or attracting more abundance and blessings.
28 Miracle Prayers For You And Your Loved Ones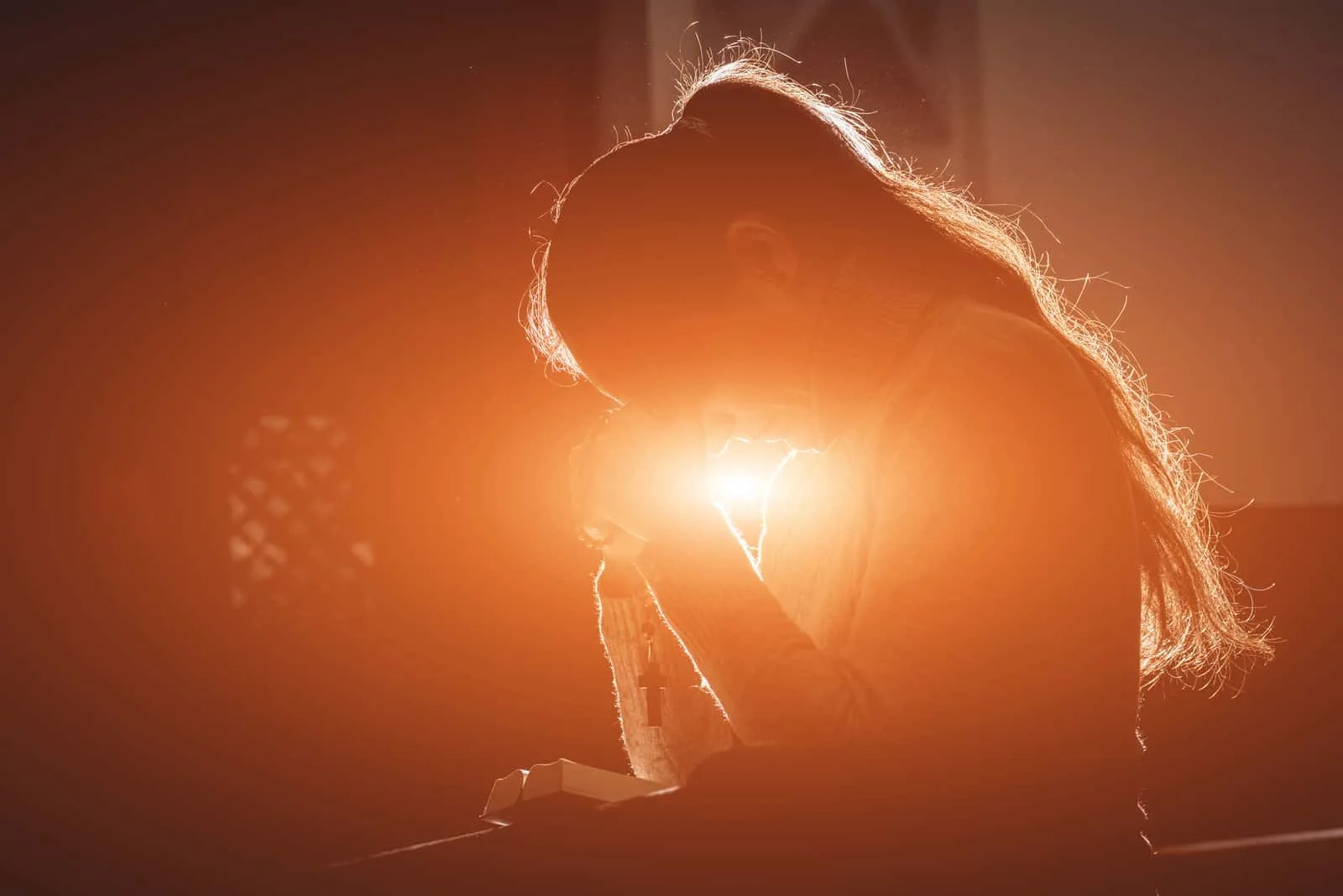 Once you discover the beauty and power of these miracle prayers, they will become your best friends. Don't forget to pray for your loved ones as well, especially if they're in great need of an instant miracle. Let's see:
Prayers For Instant Miracles
Do you think instant miracles are impossible? Then I dare you to try it out yourself. These prayers for instant miracles will remove your fears, make you stronger, and fulfill your desires.
1. "Lord God, Name above all names, your power is unlimited, and your strength has no end. Please, dear Lord, send me a huge miracle to find me today in my hour of need. Please bless us to have full health and vitality and keep us safe and happy.
Remind me of the truth of your power, that you surround me, and no one can pluck me from your hand. Remove my fear and replace it with wholehearted faith in you, my God. Through Jesus Christ, our Lord, Amen."
2. "Lord God, King of Heaven and Earth, in your love and goodness, may you locate me in your mercy and favor. I stand before you today as your humble servant, weak and powerless compared to your might.
Come, Holy Spirit, I pray for instant miracles that will supernaturally change all supposed disadvantages in my life to advantages. Grant me the aptitude to instantly perceive the source of all supernatural occurrences.
Lord, may your miraculous working power visit every part of my life, fixing everything for my good and your glory. I have deep faith in you that you are working to manifest my dreams in the best way and at the best time.
Father, make me a living testimony of your mercy, love, goodness, power, favor, and righteousness through Christ. I know that you know what I truly desire, and I believe you are the most loving and caring of all. Lord, let your will be done and not mine. I thank you for hearing and answering my prayer in the name of Jesus Christ."
3. Ask, and it will be given to you; seek, and you will find; knock, and it will be opened to you. For everyone who asks receives, and he who seeks finds, and to him who knocks, it will be opened. – Matthew 7:7,8.
"Father, today a great door of abundance is opened unto me. I ask in Your precious name that blessing from all the four corners of the earth begin to locate me now, everywhere I have been denied supernatural riches by the forces of the evil, I put all their gimmicks to open shame now, and I receive God's abounding blessing right now in Jesus mighty name. Amen."
4. "Glory be to the Father and to the Son and to the Holy Spirit, as it was in the beginning, is now and ever shall be.
Lord Almighty, I pray for instant miracles that will turn the supposed disadvantages in my life into advantages. Your miracles will touch all parts of my life, and testimonies will not be far from my mouth in my long life, Father."
5. Again, I tell you truly that if two of you on the earth agree about anything you ask for, it will be done for you by My Father in heaven. – Matthew 18:19.
Dear Lord, today my entire household decree according to Your word in Psalm 16:6 "The lines are fallen unto us in pleasant places; yea, we have a goodly heritage." We prosper in all our endeavors, and many people we reckon with the grace untold in our lives. We stop every dysfunctionality, and everything is working for our God in Jesus' name. Amen.
6. And I will do whatever you ask in My name, so that the Father may be glorified in the Son. – John 14:13.
Father, reveal Yourself in my situation today because You are the God Who says and does it! Let the whole earth see Your grace work wonders today so that every heart will praise the name of Your Son Jesus. Father, surprise me with good tidings. Let my voice be held in every place that matters. Do the wonders that will silence my enemies forever. Let them leave in perpetual derision in Jesus' name.
See also: How To Let Go And Trust God To Be Your Guide Through Life
Miracle prayers for expressing gratitude and attracting blessings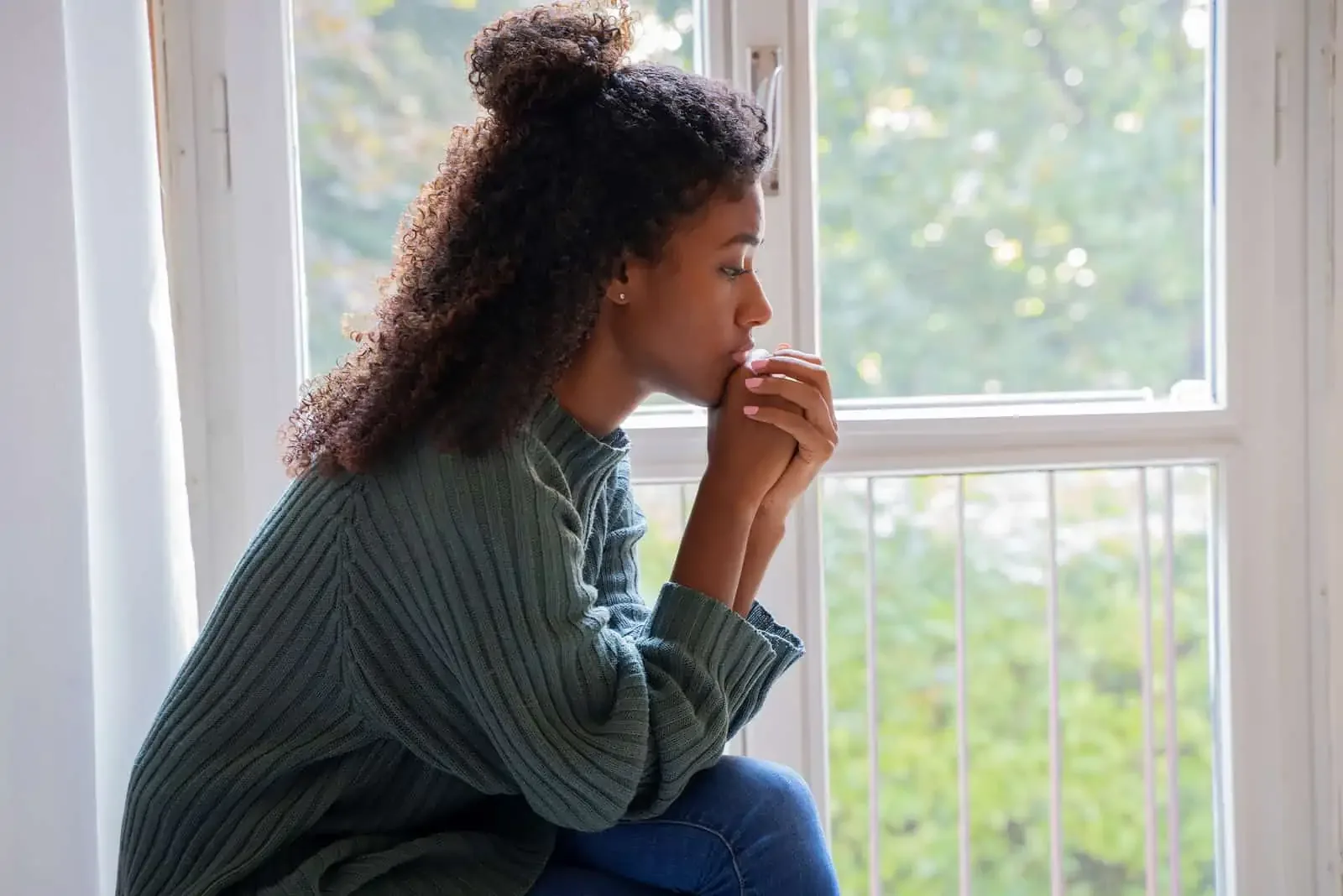 Gratitude is one of the most powerful emotions in the universe. Expressing gratitude helps you collect instant blessings and abundance today, tomorrow, and every day…
1. "Dear Heavenly Father, forgive me for my sins. I repent, I accept God in my life, I surrender to God and I give God my soul. Father, we thank you that when you are for us, nothing can be against us. We ask you for a miracle, and we know that you will freely give us all things.
We thank you, Lord Jesus, that you are at the right hand of the Father, continually interceding for us. We thank you that nothing can separate us from your love. We thank you that in all these things, we are more than conquerors through you, who love us. Amen."
2. Delight yourself in the LORD, and He will give you the desires of your heart. – Psalm 37:4.
"LORD, You know You are our one desire, and our trust is fully in the victory You have won for us as family. We declare You our One true eternal God, so we pray in the name of Your Son Jesus Christ that prosperity is ours and our barn is full of blessings beyond our human comprehension. A jaw-dropping miracle is ours today in Jesus' name, and this we receive with thanksgiving. Amen."
3. If you believe, you will receive whatever you ask in prayer. – Matthew 21:22.
Today, we declare You are faithful in all Your ways, and there's none like You in all the earth. Through Your Son Jesus, we believe all our supplications will be granted speedily. So, in my family, we receive miracle babies, miracle job opportunities, financial abundance, and financial freedom in every area of our lives in Jesus' name.
4. "Dear God, thank you that you love me and want to keep me from depending on other things instead of you. Forgive me for when I've depended on my job and other people instead of you.
Thank you that you haven't forgotten me. Lord, the days ahead may be a little scary at times, but I understand now that the path to a miracle is through uncomfortable territory.
I understand now that the source of a miracle will be unexpected, so I shouldn't try to figure it out. I should just trust you. When you tell me what to do, and it doesn't always make sense, I will still do what you want me to do.
Help me to remember that you're all I need and that where you guide, you'll provide. I want to learn to trust you one day at a time. I want to go your way, not my way. I want to follow you, and I ask you to save me and come into my life. I claim your promise that if I trust you, you'll meet my needs. I pray this in Jesus' name. Amen."
5. "Dear Father, I am thankful that You are always willing to supply every need according to Your riches in glory. Thank You for always giving and entrusting to me blessings in every area of my life.
I pray in Your gracious name that You will work a powerful miracle in the heart of every individual. You have sent to help me out of my financial crisis today. I receive an accelerated blessing that You have in store for me in this downtime in Jesus' name. Amen."
Perform miracles in my life Lord to display your power and glory. Increase my faith to trust in you. I pray that you make me a living wonder that will preach Your mercies all the days of my life. I thank You for Your answers, and in Jesus' name, I pray, Amen."
RELATED: God Quotes: Uplifting Sayings To Inspire And Empower You
Miracle prayers for financial breakthrough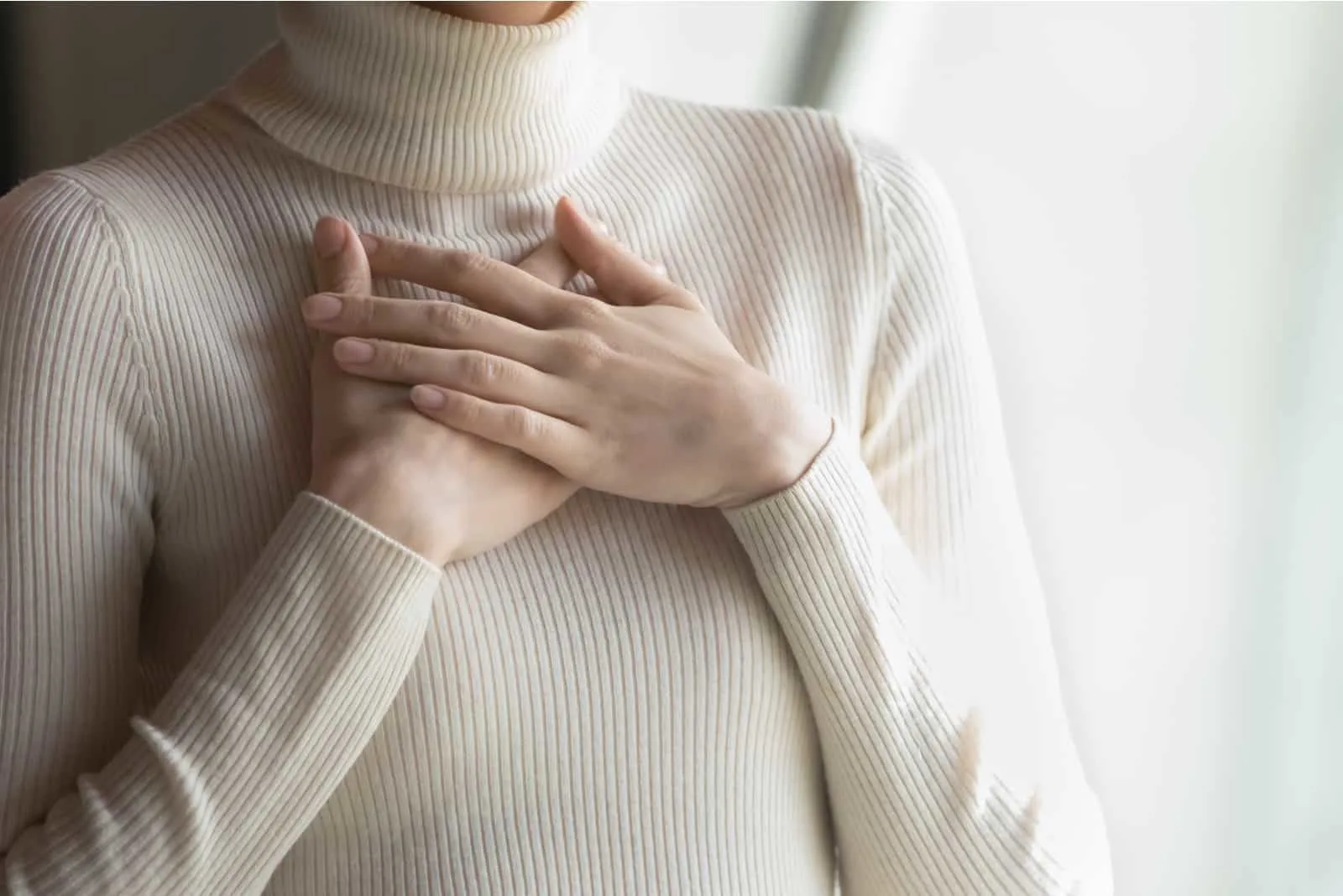 If you have any financial struggles, these miracle prayers will attract financial blessings and make your life peaceful.
1. "Father, You know my motivation for asking for this financial blessing is to give to everyone that is in serious need of financial help. I promise to use the financial abundance You give me today to ultimately do Your will. Dear Lord, bless me so that I can be a huge blessing to everyone around me."
2. And you shall remember the LORD your God, for it is He who gives you power to get wealth, that He may establish His covenant which He swore to your fathers, as it is this day. – Deuteronomy 8:18.
Make me now Jesus a custodian of financial freedom so that I can teach others how to make wealth to the praise of Your lovely name. Give me divine power and teach me how I turn it into more blessings by Your indwelling Spirit in Jesus' name. Amen.
3. So you shall serve the LORD your God, and He will bless your bread and your water. And I will take sickness away from the midst of you. – Exodus 23:25.
"Lord, I ask for Your unending blessing in this very hour, for I trust You for a financial breakthrough even right now. I know it is You who have brought me this far on all sides without losing it to the enemy, and so I yield to Your providence, dear heavenly Father. Let there be a miracle from You to solve my financial crisis. Bless my bread and water now in Jesus' unstoppable name. Amen."
4. Enrich me today with financial providence in proportion to the grace You have given to me to make wealth that will stand the test of time. My heart desire is to bring undeniable glory to Your name in every place I go, even today in Jesus' name.
5. I sought the LORD, and He answered me; He delivered me from all my fears. – Psalm 34:4.
Everything threatening the progress of my business, life pursuit, and career receive God's judgment today. Let there be frustration and commotion in the camp of the enemy for my sake. Every inkling of fear in my life is destroyed. The Bible says in 2 Timothy 1:7, "For God has not given us a spirit of fear, but of power and of love and of a sound mind. So, today I live in the reality of this word of God." Amen.
6. Declare Your majesty in me and make me the expression of Your unending blessing today like never before, Sweet Holy Spirit. Gracious Lord, Let my very life be the evidence of Your riches and the abundance of Your goodness.
In my family and everyone around me, let all of us today receive a financial boost now to the honor of Your Holy name. Amen.
Miracle prayers for the forgiveness of your sins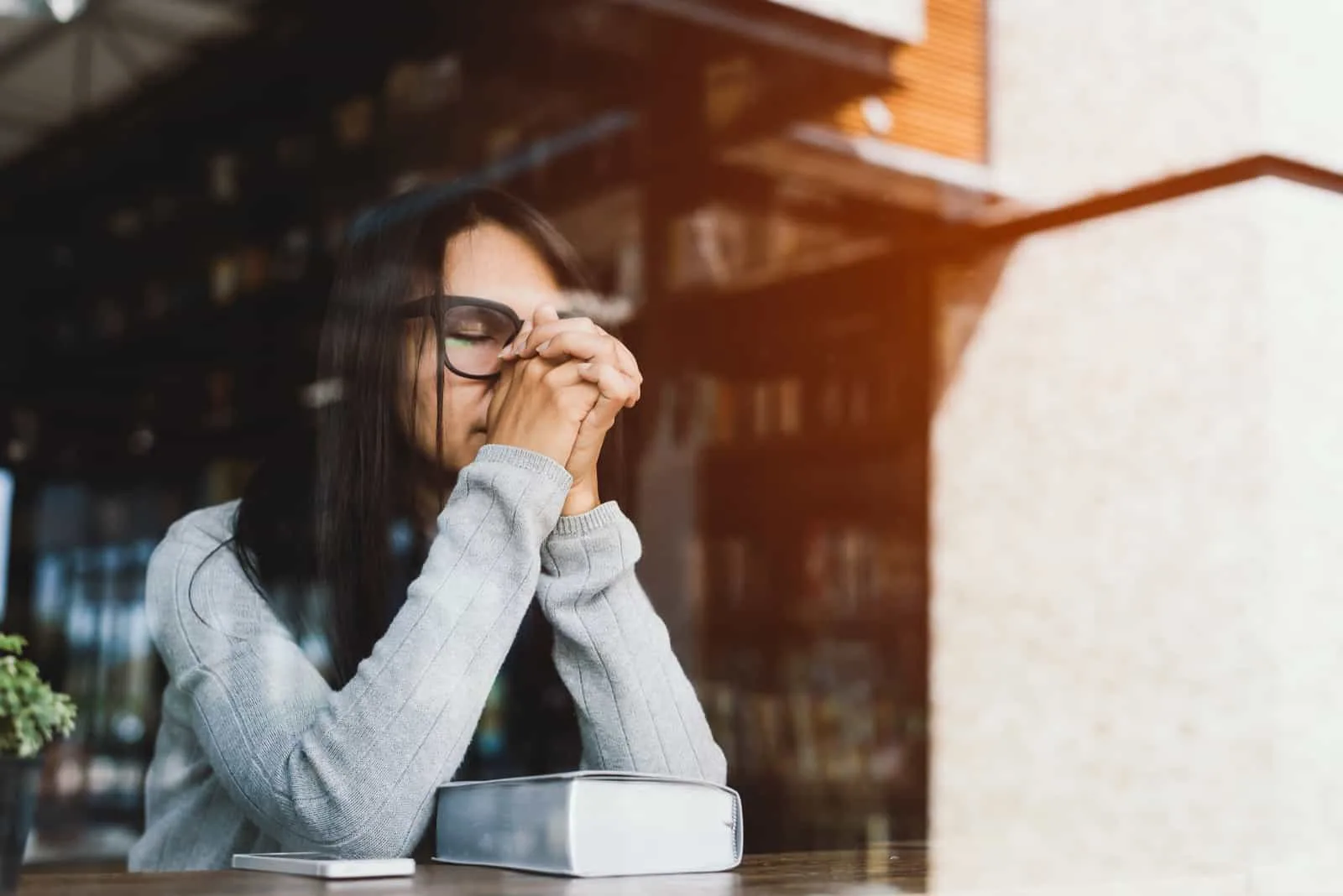 Repenting for your sins is one of the best ways to unlock abundance in every area of your life. These miracle prayers will help you do just that because God knows what's in your heart.
1. "I renounce Satan, the evil spirits, and all their works. Give me perfect confidence in God's will and greater purpose. Dear Mother Mary, Mother of Mothers! Watch over us and take care of us. Holy Mary, Mother of God, pray for us sinners now and at the hour of our death, Amen."
2. "Lord Jesus, I come before you, just as I am, I am sorry for my sins, I repent of my sins, please forgive me. In your Name, I forgive all others for what they have done against me. I renounce Satan, the evil spirits, and all their works.
I give you my entire self, Lord Jesus, now and forever. I invite you into my life, Jesus. I accept you as my Lord, God, and Savior. Heal me, change me, strengthen me in body, soul, and spirit.
Come, Lord Jesus, cover me with your Precious Blood and fill me with your Holy Spirit. I love you, Lord Jesus. I praise you, Jesus. I thank you, Jesus. I shall follow you every day of my life. Amen.
Mary, My Mother, Queen of Peace, St. Peregrine, the cancer saint, all the Angels and Saints, please help me. Amen."
3. Do not give dogs what is holy; do not throw your pearls before swine. If you do, they may trample them under their feet and then turn and tear you to pieces. – Matthew 7:6.
"Dear Father of grace, I pray today that everything I have lost because of ignorance and carelessness of thought and reasoning is restored speedily by Your eternal mercy in Jesus' name."
4. "God of all creation, I beseech you that you forgive me for all the times I fell for temptation and sinned. I know in my heart that I have done wrong. Lord, if that has been the reason for my financial lack, I ask for your forgiveness.
I know you have promised wealth in your word to those that obey your commandments. Please grant me the grace to do your will always. In Jesus' name, I have prayed. Amen."
5. O Lord, by these things men live; And in all these things is the life of my spirit; So You will restore me and make me live. Indeed it was for my own peace That I had great bitterness; But You have lovingly delivered my soul from the pit of corruption, For You have cast all my sins behind Your back. – Isaiah 38:16–17.
"Thank You, Lord, for the forgiveness of my sins. The devil does not have any ground to accuse me anymore; my victory is Jesus Christ. I am healed in the name of Jesus."
Miracle prayers for healing
Any type of suffering that you or your loved ones are going through will be healed by God through these miracle prayers. Allow Him to heal you.
1. "Loving God, I pray that you will comfort me in my suffering, lend skill to the hands of my healers, and bless the means used for my cure. You, Lord, are full of mercy and grace. Please fill me with your healing power.
Cast out all that should not reside within me. Give me such confidence in the power of your grace that even when I am afraid, I may put my whole trust in you; through our Savior Jesus Christ. Amen."
2. "Lord of heaven and earth, you are my strong and steady enabler. I have been facing some tough times lately, and it's taking a toll on me. As I wait for this miracle to happen, please enable me. Help me stay strong and positive.
Help me see the good in every situation. Comfort me with your promise of answered prayer. Father, you will fulfill your promises in my life. Please come through for me and grant me this miracle I have long been praying for. Oh Lord, I beg you to please answer me soon. Amen."
3. Heal me, O LORD, and I shall be healed; Save me, and I shall be saved, For You are my praise. – Jeremiah 17:14.
"I receive my divine healing in Jesus' name. Amen."
4. And said, "If you diligently heed the voice of the Lord your God and do what is right in His sight, give ear to His commandments and keep all His statutes, I will put none of the diseases on you which I have brought on the Egyptians, for I am the Lord who heals you. – Exodus 15:26.
"I yield totally to Your ordinances, and I receive healing to every area of my life now in Jesus' name."
5. If My people who are called by My name will humble themselves, pray and seek My face, and turn from their wicked ways, then I will hear from heaven and will forgive their sin and heal their land. Now My eyes will be open, and My ears attentive to prayer made in this place. – 2 Chronicles 7:14–15.
"Lord, I repent from all my ways, and I acknowledge that I have come short of Your glory. Please forgive me all my sins. So, today I ask for divine healing. I receive my healing speedily in Jesus' mighty name."
6. And God will wipe away every tear from their eyes; there shall be no more death, nor sorrow, nor crying. There shall be no more pain, for the former things have passed away. – Revelations 21:4.
"Every tear, mourning, pain, and depression is judged in Jesus' name. I enjoy the presence of God, and every sorrow is gone, for I am balanced in my emotion and health even on this side of eternity. Thank You, Lord."
7. Surely He has borne our griefs And carried our sorrows; Yet we esteemed Him stricken, Smitten by God, and afflicted. But He was wounded for our transgressions. He was bruised for our iniquities; The chastisement for our peace was upon Him, And by His stripes, we are healed. – Isaiah 53:4–5.
"Lord, I am healed by Your stripes, and every disease is destroyed in the name of Jesus today."
How Can I Get Help From God Immediately?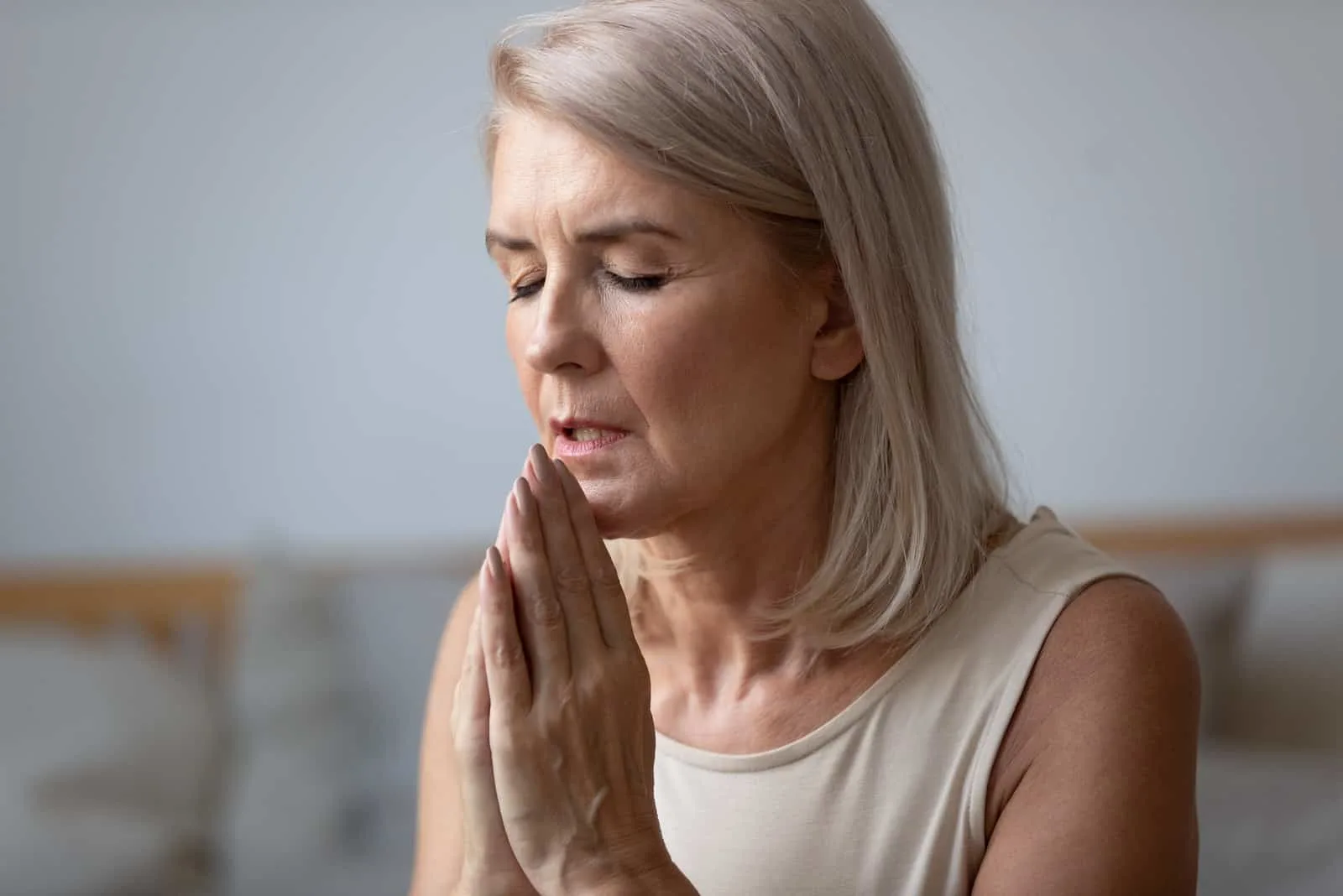 The easiest way to get help from God immediately is through prayer. You need to pray with all your heart and soul. More importantly, you need to really mean the words you utter.
God sees you and follows your every move. God will help you if you BELIEVE that He will.
What does this mean? It means praying shouldn't be just saying the keywords God recognizes as a cry for help.
Praying includes believing that God is listening to your words and that He will grant your desires. It includes unwavering faith and a pure heart.
One of the most powerful prayer points is praying for a Great Awakening and salvation. You have the power to invite God to manifest miracles only if your WILL is strong enough.
Effective prayers and strong will are never left as pending prayer requests. You might wait a little longer, but God will answer your prayers.
Did You Find Your Fav Miracle Prayer That Works Immediately?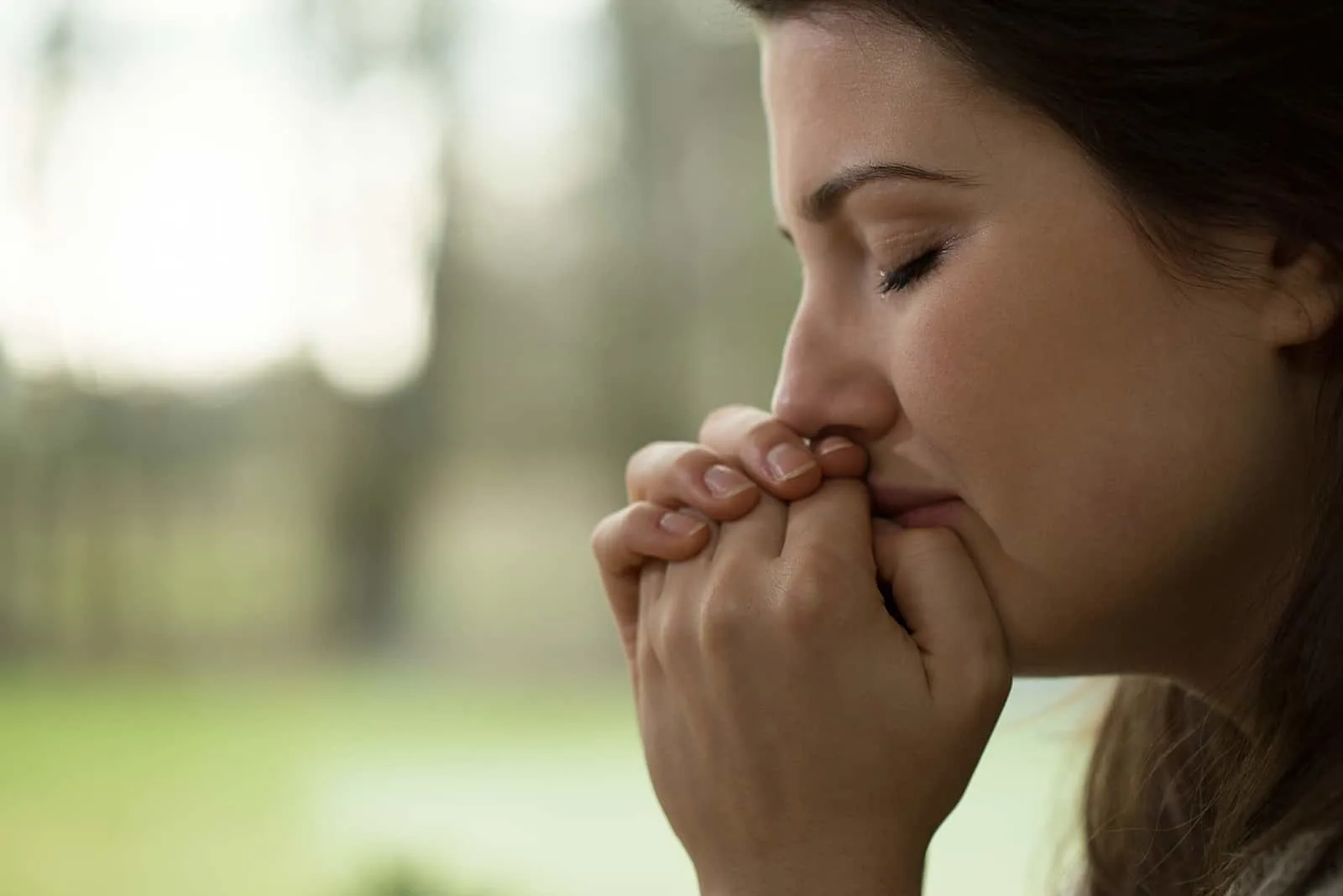 I sincerely hope that you've found your favorite miracle prayer that works immediately. You can learn it by heart, screenshot it, or write it down on a piece of paper so you can have it with you wherever you go.
One more thing. Don't only pray to God when you're in a state of emergency. Practicing gratitude throughout the entire year is far more powerful and effective.
To receive, you need to be thankful for what you already have. It's the Law of Life. And remember, your unanswered prayers are God's way of saving you.