You want to show her how much she means to you, you want to shower her with ultimate affection, but all that comes to your mind is saying 'I love you.'
Don't get me wrong. Saying these three words is considered a romantic gesture but repeating yourself is not an option.
There are so many ways to impress your girlfriend and show her how much you care about her, so saying 'I love you' shouldn't be the pinnacle of your romantic endeavors, right? Right.
If you want to become a unicorn boyfriend that girls talk about all the time, then it's time to step up your game and learn the art of being romantic in many creative ways and not just one.
Do you want her to brag to her friends about what an amazing boyfriend she has? Do you want other men to envy your romantic skills as a boyfriend?
Of course, you do! Every man wants to know that they are capable of making their woman feel truly special and happy. The recipe for making your girlfriend feel that way is straightforward.
All you need is will and creativity. Besides that, all you need to do is keep reading.
Being romantic is truly an art!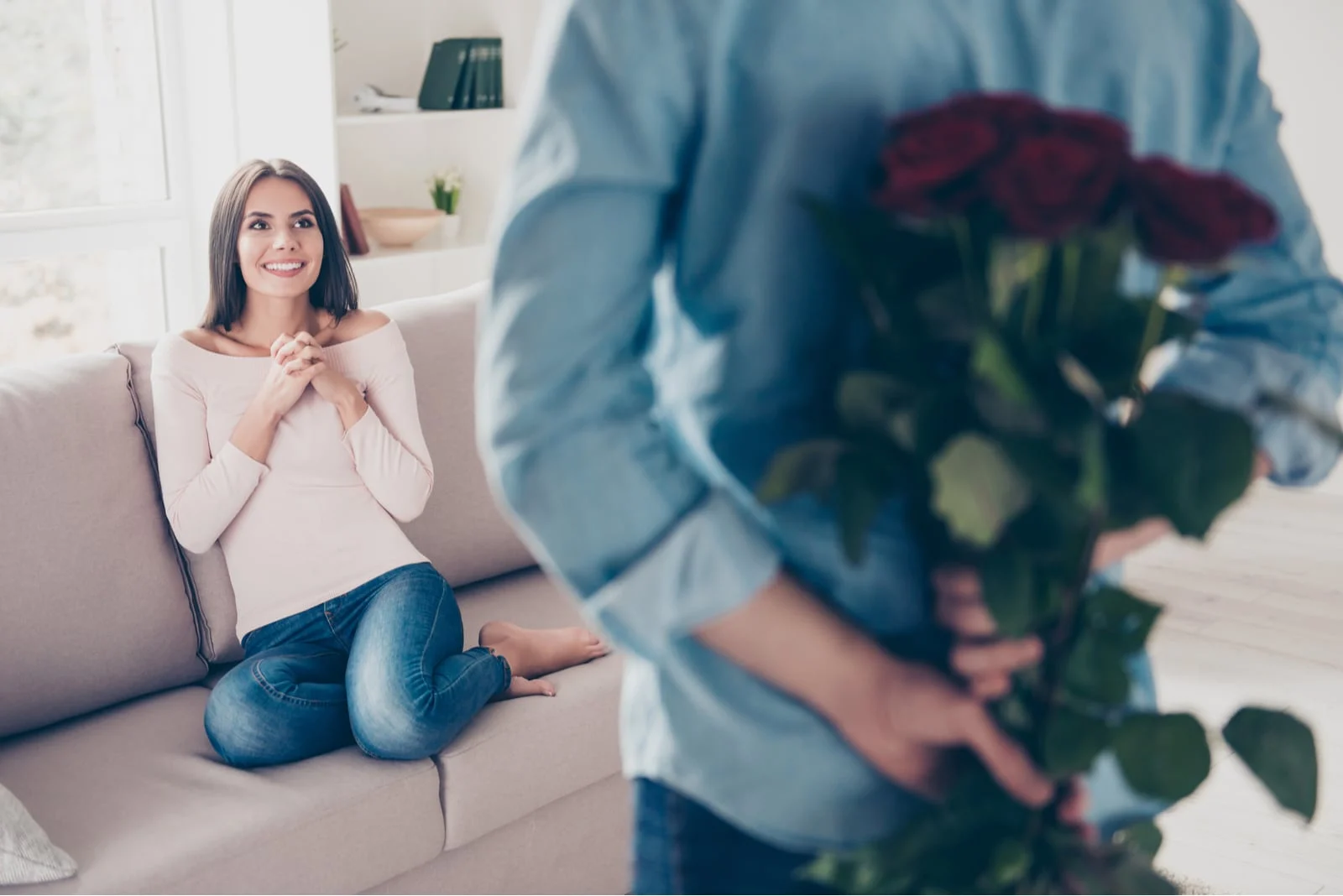 Being romantic means something different to every single one of us.
For some guys, being romantic means surprising their girlfriend with a beautiful bouquet of flowers. For others, being romantic means preparing a romantic dinner with scented candles and other 'courting remedies.'
Don't get me wrong. There is no wrong or right way to be romantic. It's more a matter of preference. But one thing is sure: Being romantic is a true art in itself that one masters throughout their life.
The secret of the greatest romantic souls lies in constant exploring and being on the lookout for new ways to make their loved ones feel special and loved.
That means you shouldn't make a list of 'ten romantic things to do for my girlfriend' and then stick to it for the rest of your life (or for the time you're together).
If you do this, your girlfriend will get bored after a while (especially if you're dating a romantic girl), and those gestures will lose their initial special meaning.
Every day is filled with vast opportunities and ways in which you can make your girlfriend feel cared for, and all you need to do is keep looking!
Discover the power of little things!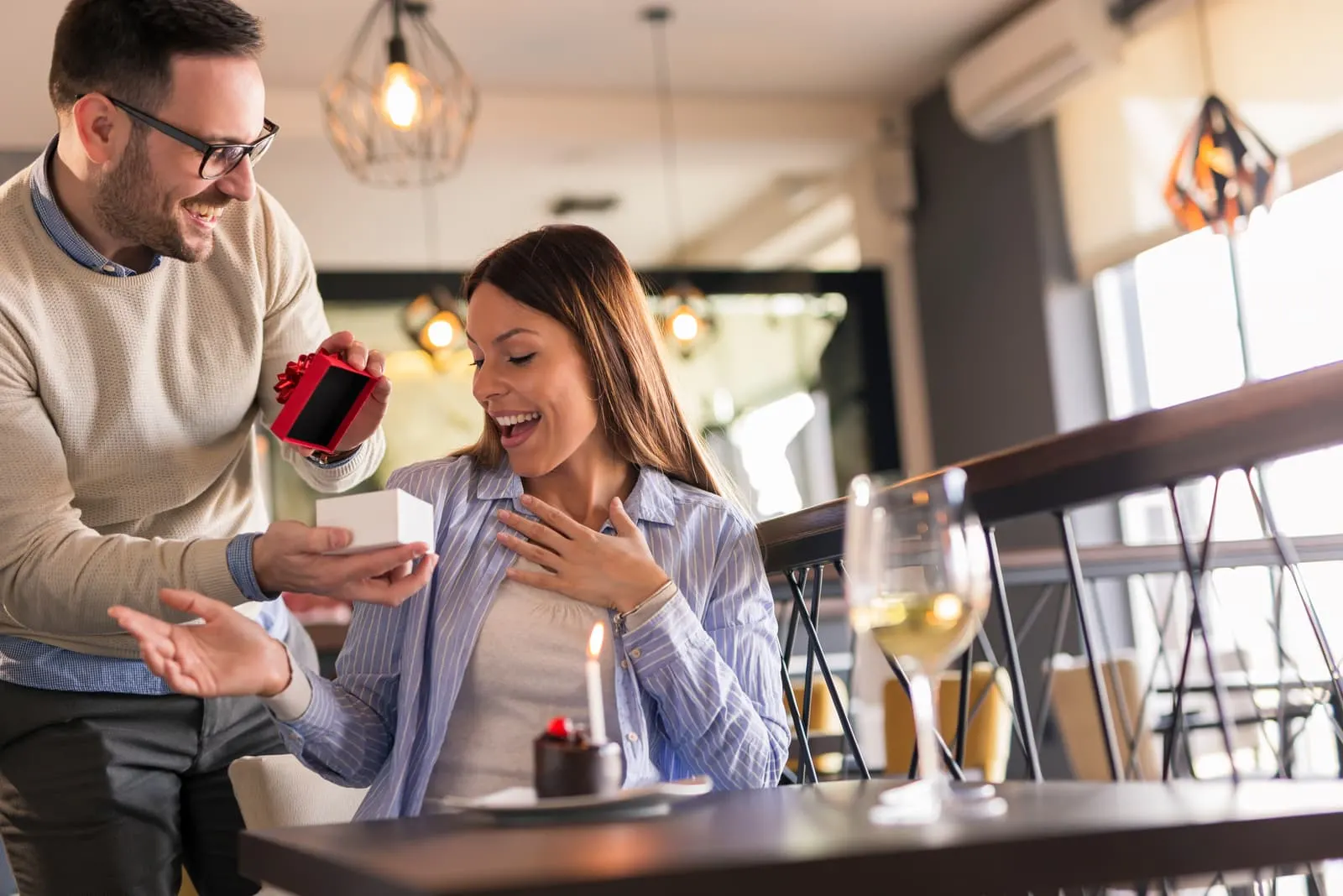 Surprisingly (or not so surprisingly), many guys think that the only romantic gestures worthy of praise are the big ones.
I've been with a guy who thought that small romantic gestures wouldn't impress me, so he didn't even bother to make them. He believed that the only way to catch my attention was to do something grandiose.
I'm not sure whether I should blame all those romantic movies for giving him the wrong impression of romance or if he's just the type of guy who doesn't really understand the way women perceive things (well, the majority of women).
"It's the little things in life that matter the most." – Unknown
Those little things on a daily basis are what matters the most. Making a cup of coffee for your girlfriend is enough to show her how thoughtful and caring you are. You see, you don't need to move mountains to make her feel special.
Here are some romantically sweet things to do for your girlfriend to brighten her day:
• Make her a playlist
• Make her a DIY gift
• Watch her favorite show with her (even if you don't really like it)
• Be her shopping buddy
• Write her a romantic love letter
• Tell her a romantic bedtime story (this one's my favorite)
• Spoil her with a home spa treatment
• Compliment her appearance and personality
• Plan something spontaneous
• Write a cute good night paragraph for her
• Be a true gentleman
You can expand this list to your heart's content. These are just some ideas to inspire you to come up with your own unique ways to make her day!
The most romantic words are the ones that come straight from the heart.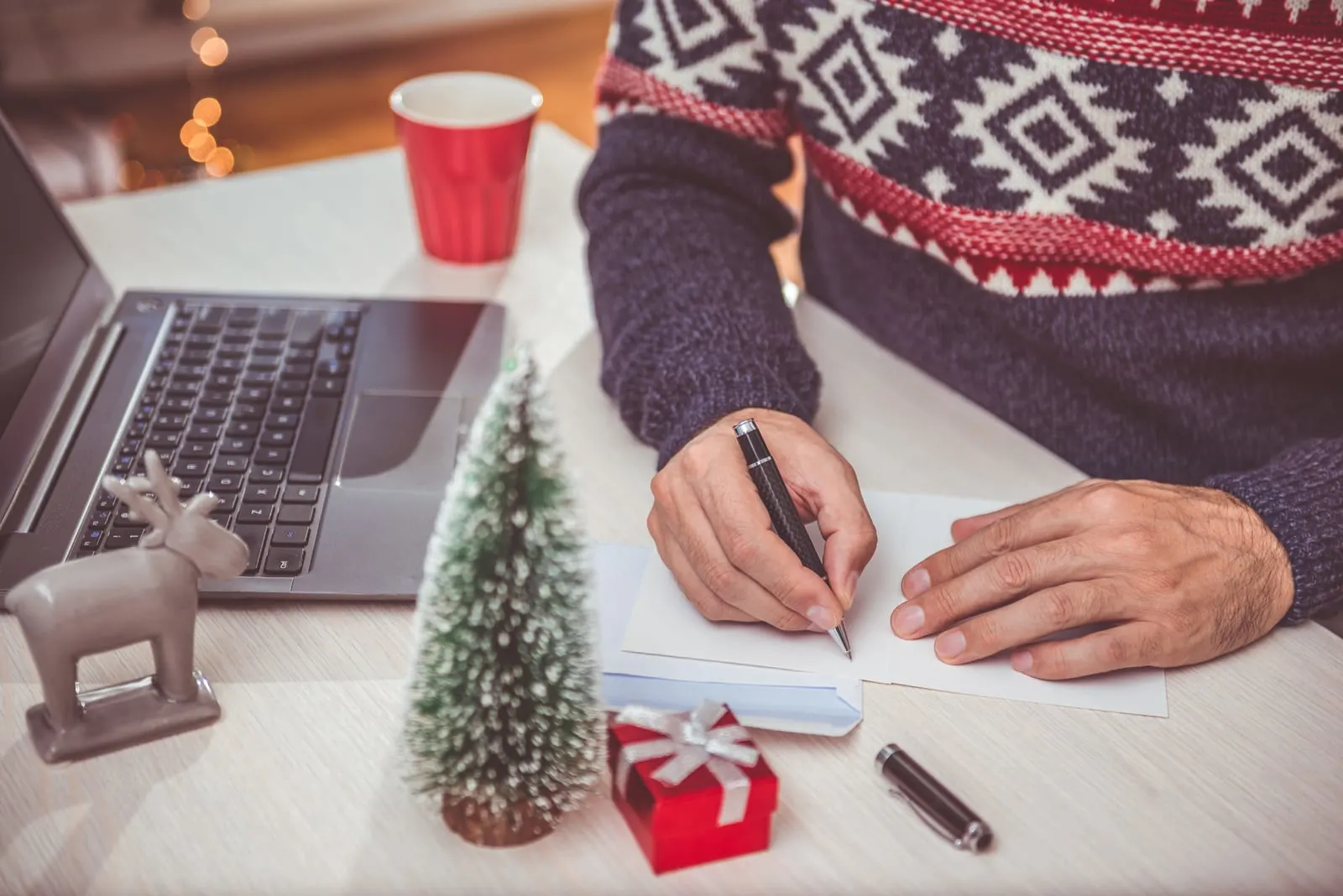 Honestly, you don't need to be a professional writer to be able to express your feelings. All you need to do is listen to your heart and make notes.
Turn your affection into a draft, and then write a heartfelt letter. The most romantic things to say to your girlfriend (or boyfriend) (or boyfriend) are the things that are hidden in the depths of your heart.
When writing a romantic letter, ask yourself the following questions: What do I love about my girlfriend? What makes her so special and different from other people? What are the things that she does for me that I really appreciate?
Asking yourself these questions will help you write a thoughtful and emotional letter. It's all about describing your feelings and how you see your special person.
Your first romantic letter might not be that impressive, but trust me, even writing a few short sentences that express your feelings in your own unique way will be enough to melt her heart within seconds.
After all, the effort and willingness to show her your feelings is what matters.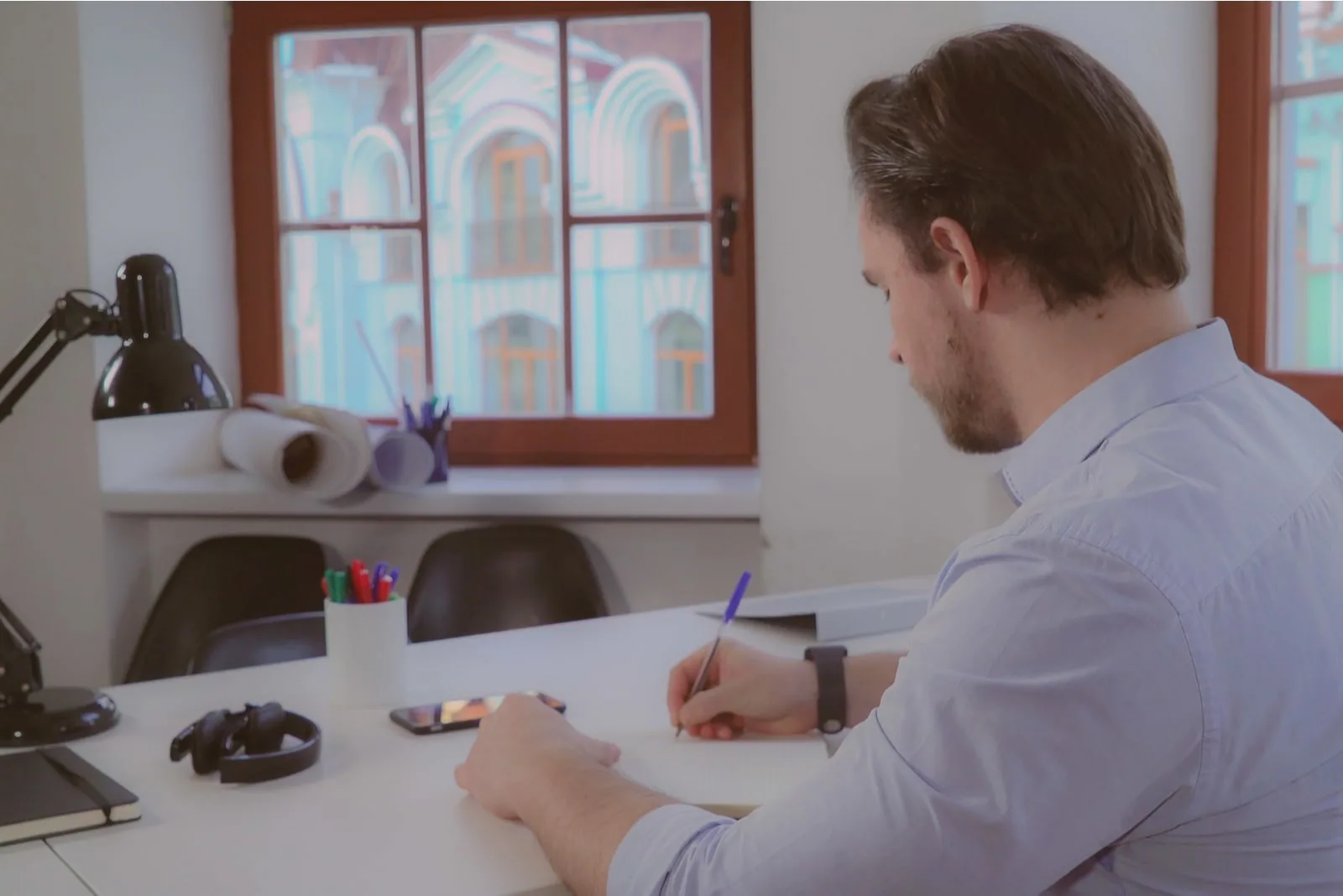 If you're not feeling inspired at the moment or when you don't have time to write a heartfelt letter or message, here are some cute things to say to your girlfriend to make her fall for you even harder:
"Since I met you, I am not able to look at any other girl. When you're around me, I only look at you, and when you're not there, I only think of you. I must be bewitched." – Unknown
"For me, there is nothing more important in this world than your happiness. I could never be truly happy, knowing that you were not." – Unknown
"I admit I'll never be the perfect one. I'll never always be there. I may fail to make you smile at times, but there is one thing I could do. I could be the person I am, for you." – Unknown
"When someone asks me why I love you this much, I don't know the answer. I love you just because I do, and I guess that is what true love is all about." – Unknown
"When we met, it was luck. When we talked, it was by chance. When we became friends, it was destiny. When we fell in love with each other, it was fate. But when I say I will never stop loving you, it's a promise I don't have any intention of breaking." – Unknown
"My love for you is simple. I don't know why it exists or where it came from. I just know that it exists and that it makes me happy." – Unknown
Whatever you choose to do, let your heart be your guide!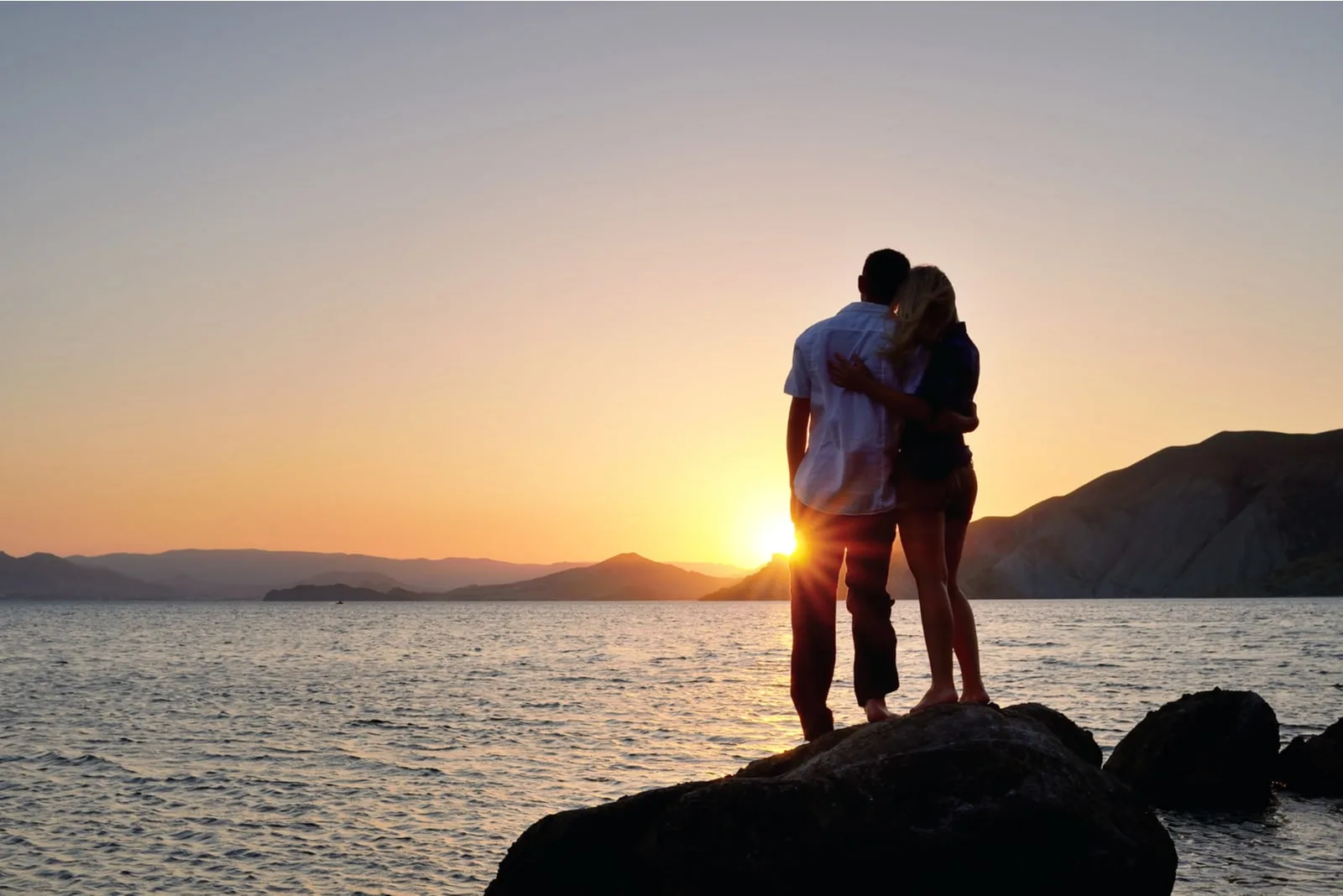 Whichever type of romantic gesture you choose, remember to listen to your heart. If you do that, there's no need to be afraid that you'll make a mistake or overdo things.
Let your heart be the tool with which you convert your thoughts into words and thoughtful actions.
Always be on the lookout for new ways to impress her, brighten her day, and make her feel loved. The secret to a healthy and happy relationship is finding thousands of new ways to love your partner day after day.