A morning text does not simply mean 'Good Morning'. Rather, it always includes a silent, loving message.
Romantic good morning texts for her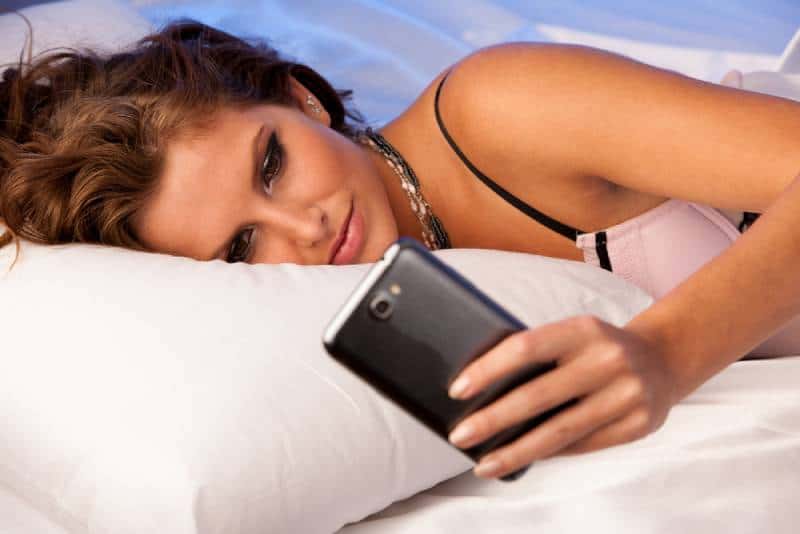 1. You are the first thing on my mind when I wake up.
2. Because of you, I now understand what all of those quotes about love actually mean.
3. Morning Sunshine … You look great today. How did I know? Because you look great every day.
4. You have found true love when you realize that you want to wake up besides your love every morning, even when you have your differences.
5. I do not think much. I do not think often, but when I do think, I think of you.
6. Sometimes, I wish there was no alarm clock because that is the only device which wakes me up while I am dreaming of you.
7. I love the spring mornings, the afternoons in autumn, the winter evenings and the summer nights … but you I love more!
8. I will always protect you and take care of you. I will shelter you and be by your side always.
9. Can I take a pic with you? I could show my friends that angels do exist.
10. Every morning is a joy because it is another chance to see your lovely smile, your penetrating eyes and your sweet lips. I cannot wait for this night to pass and to see you again in the morning.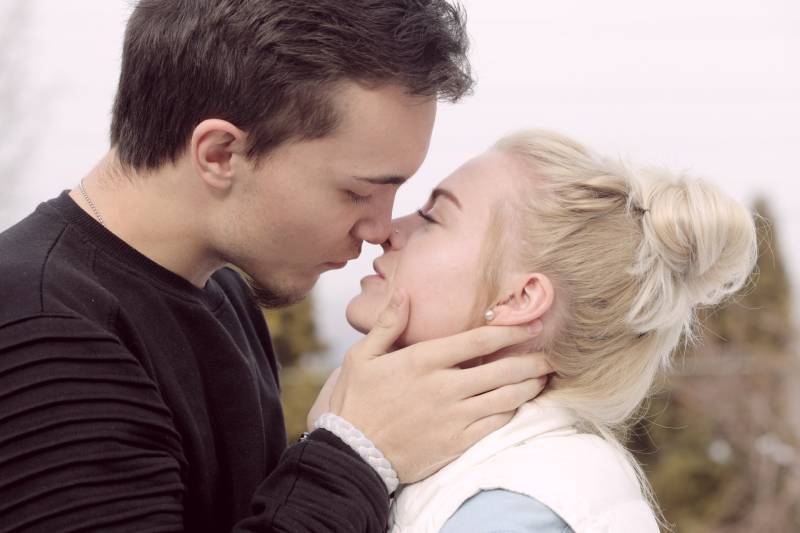 11. You can't bring back yesterday. You can't look into tomorrow. So the only gift you have is today. That is why it's called the present.
12. Look at the brightly burning sun, and you will know the extent to which my feelings burn for you.
13. I'm having a cup of hot chocolate and thinking of you. I wish you were here with me to complete my mood. Good morning, sweet.
14. Mornings are the best part of my day. I leave the dream world and think of your dreamy eyes. Good morning, pudding.
15. You have a cute yawn on your face, a cup of coffee in your hands. All that remains is a good morning message from me. Have a great morning!
16. Morning is the start of every day, and I will live each day like it's a new day, renewing our love.
17. I wake up sipping coffee, thinking to myself: my day couldn't get any better…then I remember I have you. Now, it has, and I'm grinning from ear to ear. Good morning, my dear.
18. Every sunset gives us one day less to live! But every sunrise give us one day more to hope! So, hope for the best. Good Day, Good Luck and Good Morning.
19. In this crazy world full of change and chaos, there is one thing of which I am certain, one thing which does not change: my love for you.
20. Staring at a plate of pancakes and honey, I remember you: the sweetest thing in my life. I wish you a lovely morning.
RELATED: 145 Cute Goodnight Paragraphs For Her To Make Her Smile
Naughty good morning texts for her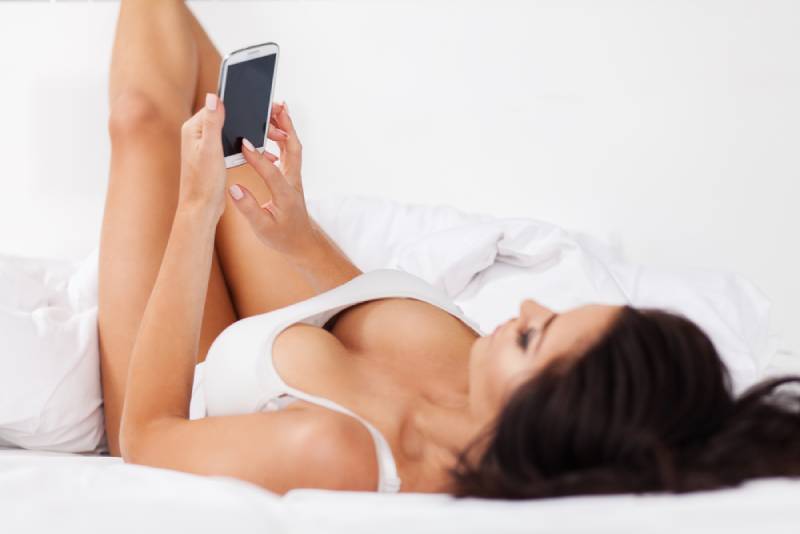 21. I was dreaming of you all night long.
22. Everything about you turns me on…I just can't get the thought of you out of my head!
23. A lot of people say that Disney World is the happiest place on Earth, but they obviously haven't been in your arms.
24. I had an erotic dream last night, and guess who was in it? I'll give you a hint. I'm texting her right now.
25. I just got out of the shower. You should come over, and help me get dirty again.
26. I love feeling your soft, silky skin against me.
27. I hope you have a license because you are driving me crazy.
28. I would invite you to come over this weekend, but I'm not sure I could keep my hands to myself.
29. I was just thinking about how stunning you looked last night, and I cannot get you out of my mind.
30. So many dirty thoughts today…you inspired them all 😉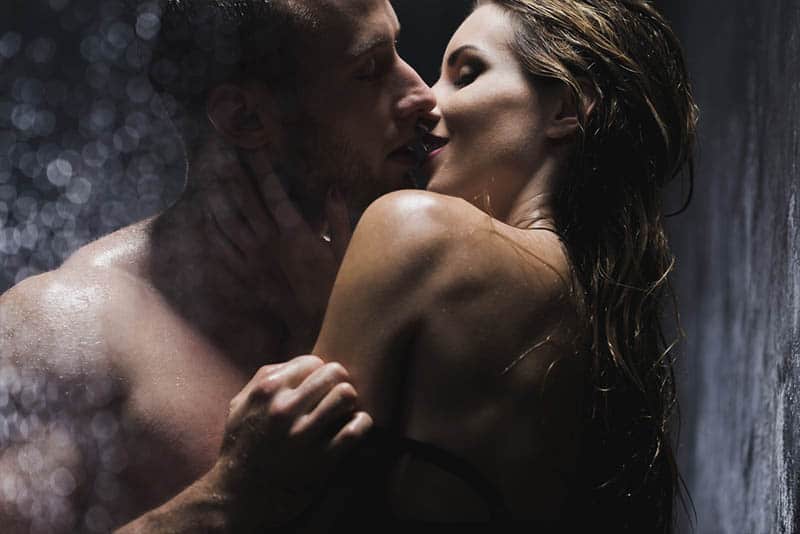 31. Work sucks, especially when I'm getting distracted thinking about this sexy babe I know and her fantastic body.
32. I'm just lying in bed bored. Wanna play Simon Says?
33. Do you prefer chocolate syrup, honey or whipped cream? Of course, I could put all three by the bed tonight just in case you wanna "taste" them all?
34. Work really sucked today. All I could think about all day long was your beautiful body and what I want to do with it.
35. Guess what I'm thinking? OK, I'll give you a hint. It involves my tongue and you.
36. I like when you tell me I'm yours.
37. I want to be a man who gives you butterflies, makes you smile and make you feel horny—every single day.
38. I want to do bad things with you.
39. I didn't like candies at all, but when I tasted your lips, I became addicted to sweets because your lips are the yummiest thing in the world!
40. To have you in bed with me, hearing your breathing, feeling your hands and smelling the scent of your hair is a miracle for me.
Check out these romantic love notes for her as well, they're adorable.
RELATED: Top 60 Beautiful Poems For Her Straight From The Heart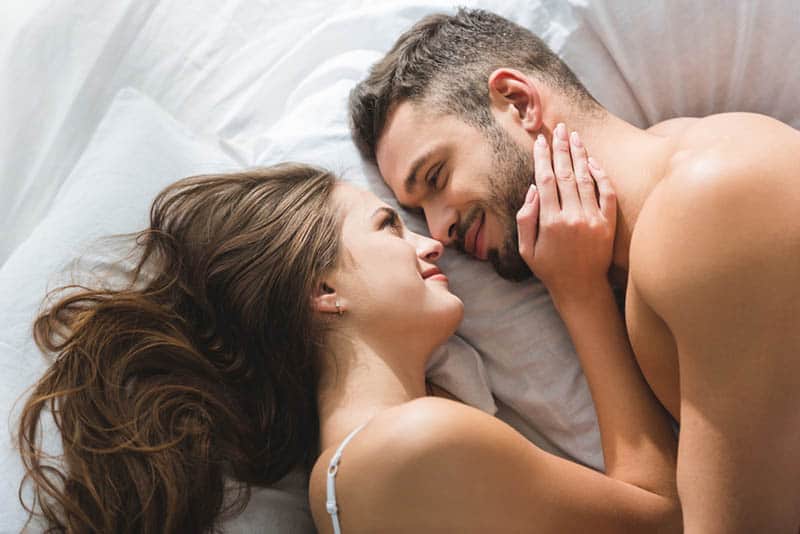 41. There is only one thing in the world that has been proven to wake me up better than coffee. It's morning sex with you.
42. Here's a riddle for you: What is handsome, nice and sometimes hard all over?
43. Hey, wild thing….I was just thinking of you…instantly all my blood traveled south.
44. How about we go on a treasure hunt? I know I can find yours…care to find mine?
45. You look like a nymph. Your golden hair falls to your buttocks, and you are beautiful in your nakedness. Your hair is the only clothes that you should wear. You're beautiful.
46. I had a dream I was a fireman…and you were on fire…don't worry, I saved you with my firehose.
47. I had a dream you told me I could have 3 wishes. What do you think I picked first?
48. I tasted your lips in my dream,s and when I woke up, I knew for sure what I wanted for breakfast.
49. I just want you. With all your silly jokes, sarcasm, smiles, flaws and mistakes. I want all of you.
50. I hope you're rested cause you're gonna need every ounce of energy for tonight.
RELATED: 200 Cute Good Morning Texts For Him To Make Him Smile
Friendly good morning texts for her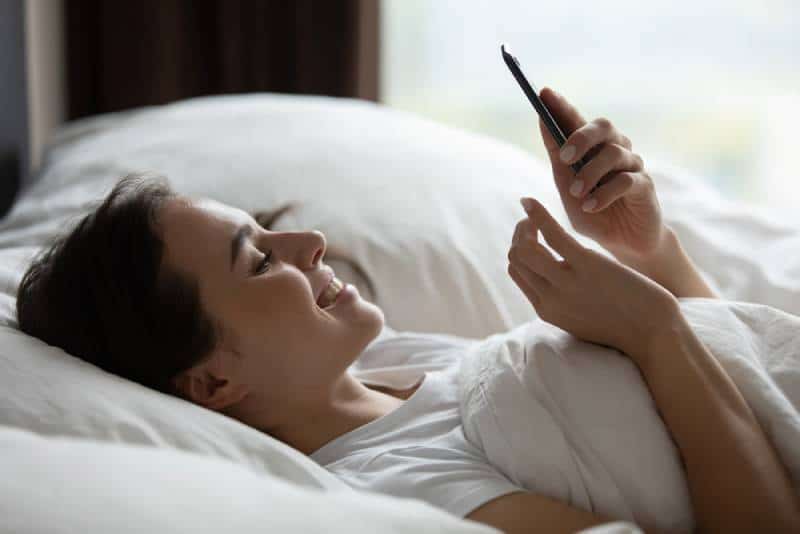 51. Real friends never leave each other, never part. They just sometimes sit silently, deep within each other's heart, saying, "I'm just here if you need me."
52. You are the best thing to has ever happened to me. You are the true definition of a true value. True friendship stands the test of time, and you have shown me what it is to have real friends. I value your friendship, and I will remain ever grateful for your love. Thanks for being my friend. Cheers to our loving friendship.
53. True friends stay true to each other. They are always together, and their hearts resonate and reverberate with the same sounds. Your friendship has been truly amazing, and this is why we are inseparable. Thank you for being an amazing friend. You are truly valued.
54. You were someone I didn't know before; you were someone I didn't expect I would get along with. But it turned out that you have given me one of the best friendships ever. Thank you.
55. A person can choose to keep being friends with themselves only. I think we need to choose friends as we move forward on our journeys in life, and I am so excited that I made the right choice in you. Thanks for being the best friend ever.
56. I'm praying that our friendship will never come to an end. I'm wishing that it will last until you can see an apple in an orange tree on the 30th day of February…or until pigs fly.
57. You have touched my heart in the best way ever, and that is what true friendship is all about. I know I have not affected you as much as I would want to, but I promise to be your best and most trusted friend. Thanks for being there.
58. Friends are like mornings: you can't have them the whole day, but you can be sure they will be there when you wake up tomorrow, next week, next year, forever.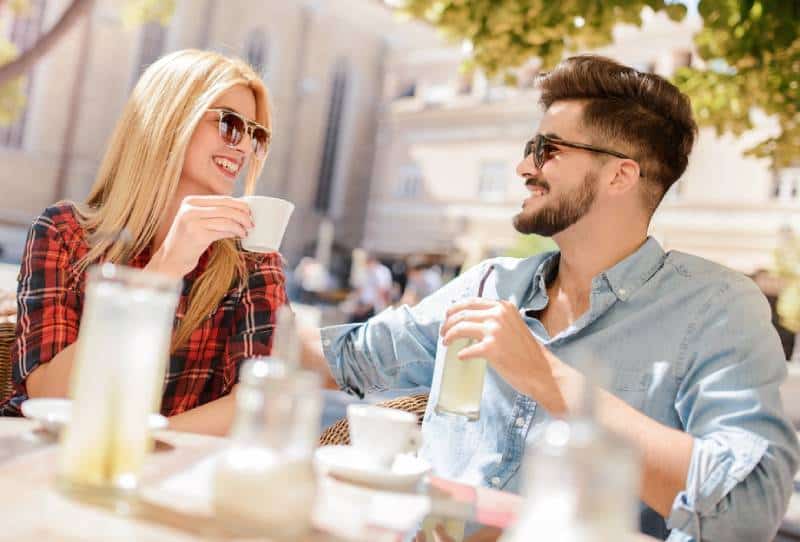 59. True bonding is not measured by the time spent together or the favors done for each other but by the comfort you find when you realize that you care for each other.
60. What is the meaning of true friends or true friendship? It is when people do not express too many words between them, but their hearts synchronize as one. A true friend knows what to say, what not to say and how to say it. A true friend also supports you in times of sadness. That is who you are. Thanks for being a true friend.
61. God gave us 86,400 valuable seconds each day. May I use a few seconds to say thanks for giving me the gift of knowing someone like you.
62. I may not know you quite well yet because we've just started our friendship. I may not even know how you do your thing, but one thing I know is that I have chosen you as my cute friend and will learn more about you along the way. I am here to stay a dear friend. I am not going anywhere for the foreseeable future.
63. God puts a certain person in our lives for a reason, and whatever God had in mind for bringing you into mine, I don't really care. I'm just thankful He did!
64. Whatever is empty in this life needs to be filled up. A stomach, a brain, a house, a heart or even a life. That is why I need you, to fill up my empty life with pure lovely friendship. You are truly amazing, My good friend.
65. Shores never meet yet share the same sand, moon and sun (which is only one yet crosses the same skies)…Just like friends who don't meet often but never stop being friends.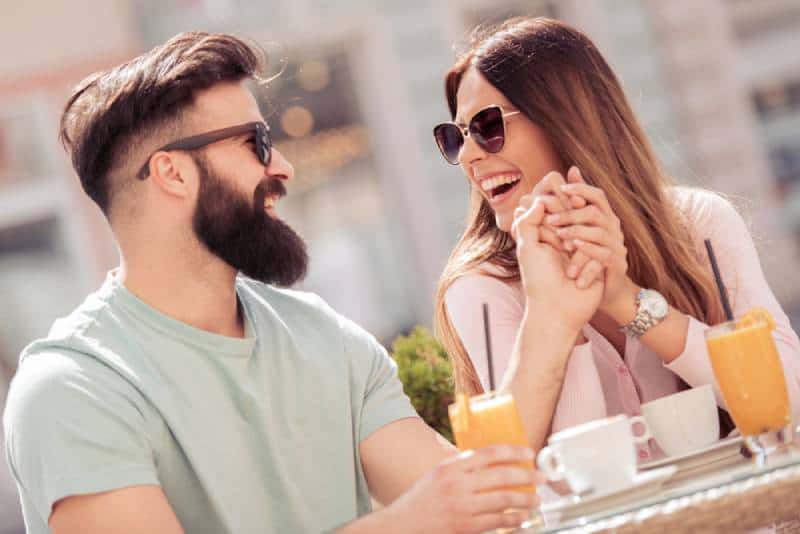 66. You are the best among my cute friends. Your support has been tremendous, and your life has been exemplary. If there is one thing I have learned since you became my friend, I have learned to live a truly fulfilling and exemplary life. You are truly a blessing. Cheers to our friendship.
67. I'm proud of myself because I was given a chance to meet someone like you. Whatever happens, I'll always treasure you because I know, I'll never have another friend like you.
68. People meet for different reasons. Yea? Whatever our reason for friendship, I am glad that I decided to befriend you because you are the best gift of life in friendship.
69. The best kind of friend is the kind you can sit on a porch and swing with, never say a word, and then, walk away feeling like it was the best conversation you've ever had.
Inspirational good morning texts for her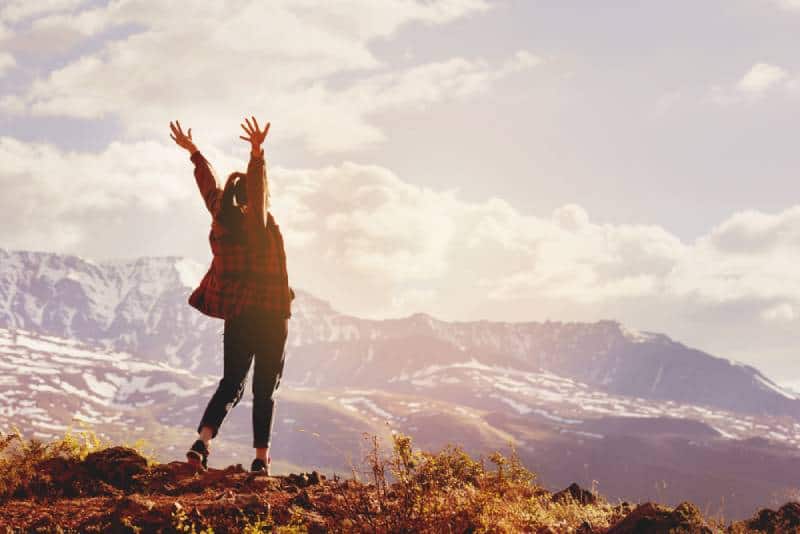 70. Good morning, love! The sun is as bright as you today!
71. A cup of coffee and a cute yawn is how you should start your day. I supplied the coffee, but now it's time for you to fulfill the rest of the bargain.
72. Let me wake up next to you, have coffee in the morning and wander through the city with your hand in mine, and I'll be happy for the rest of my little life.
73. Hey, are you awake? I was just thinking that when I get up, and you're still asleep, the world feels a little emptier. Without you, my heart doesn't beat the same, and my smile goes on a long vacation.
74. Good morning, my guiding star! Without you, I would be lost in the darkness of the universe.
75. Hey, wonderful, you gotta wake up! I know it's hard as you were probably dreaming about me, but I'm even better in real life.
76. The best feeling is goosebumps from your kisses. I want to feel them for my whole life. Good morning, princess.
77. The night is gone and the stars are, too. Clouds are out in the sky so blue. Here's a wish to my love so true. Good morning! And I love you.
78. Thank you for making every morning such a great one.
79. Meet a new day, sweetheart! I will fill it with my unconditional love, burning passion, hours of laughter and endless happiness!