In some social settings and situations, finding the right words to engage in small talk or casual conversation with someone is very difficult. It's more difficult if you don't have good conversation skills and if it's the first time you've seen that person.
When your friend or loved one is going through a bad period in life or is experiencing something great, it can also be difficult to express your support for them.
You can't don't know what to say, and no matter how hard you try, it seems like you can't find the right words to approach them.
Luckily for you, I have something here that will improve your social skills. If you're wondering how to keep a conversation going with a new friend or at a job interview, here are some examples that will change your social life completely.
What To Say When You Don't Know What To Say: Encouraging Sayings And Quotes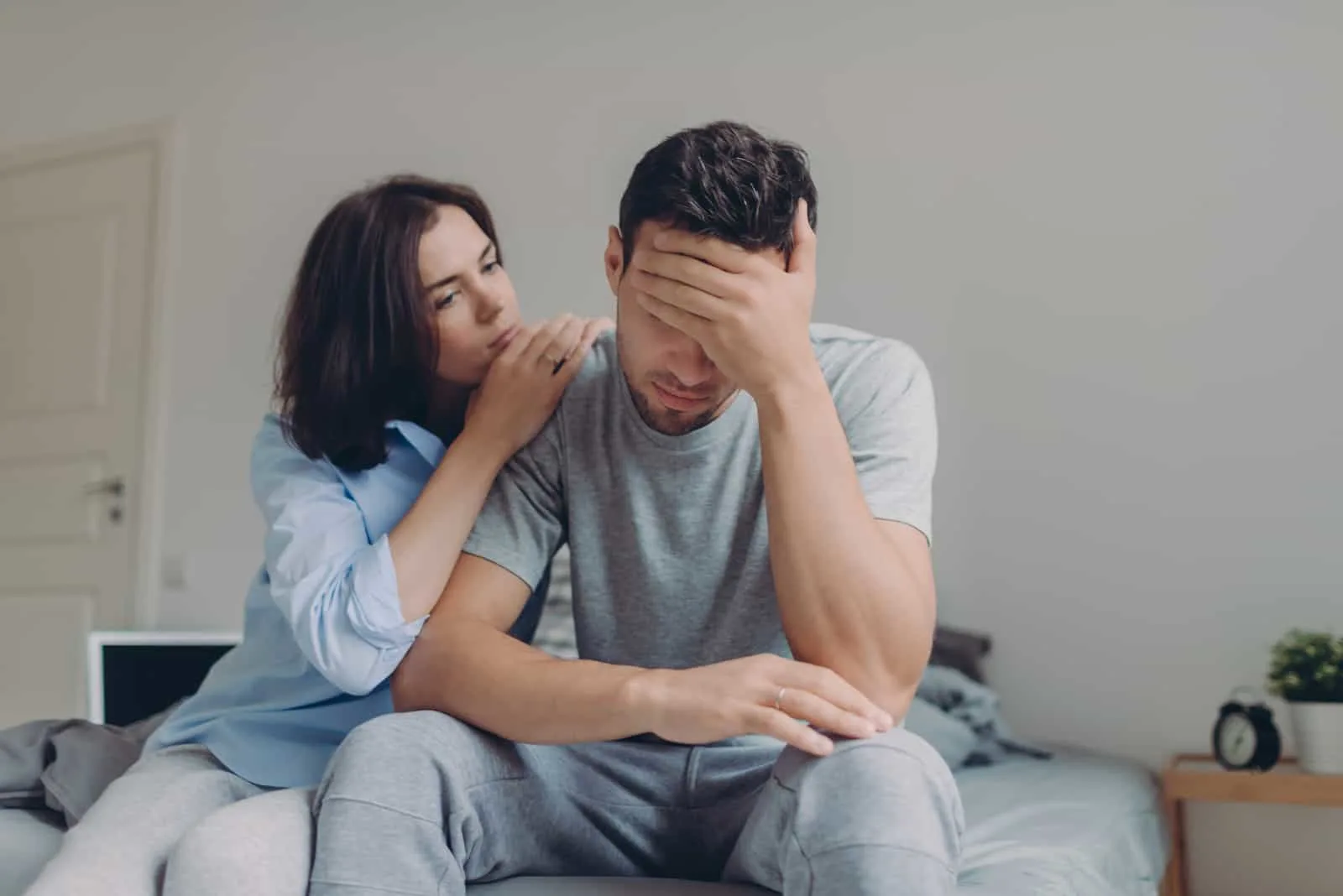 1. "This is what you're going through, not who you are." – Unknown
2. "Life has got all those twists and turns. You've got to hold on tight, and off you go." – Nicole Kidman
3. "We must embrace pain and burn it as fuel for our journey." – Kenji Miyazawa
4. "Inhale, exhale, it is well, it is well. All of this is a part of the story you will tell." – Morgan Harper Nichols
5. "Success is not final; failure is not fatal: It is the courage to continue that counts." – Winston S. Churchill
6. "This is tough, but you're tougher." – Unknown
7. "You make a choice: continue living your life feeling muddled in this abyss of self-misunderstanding, or you find your identity independent of it. You draw your own box." – Duchess Meghan
8. "Do not let what you cannot do interfere with what you can do." – John Wooden
9. "It always seems impossible until it's done." – Nelson Mandela
10. "Develop success from failures. Discouragement and failure are two of the surest stepping stones to success." – Dale Carnegie
11. "Don't stress. You got this!" – Unknown
12. "You define your own life. Don't let other people write your script." – Oprah Winfrey
13. "Nothing splendid has ever been achieved except by those who dared believe that something inside of them was superior to circumstance." – Bruce Barton
14. "When you get tired, learn to rest, not quit." – Banksy
15. "Don't let yesterday take up too much of today." – Will Rogers
16. "You're making a big change, and I'm so proud of you!" – Unknown
17. "Do not allow people to dim your shine because they are blinded. Tell them to put some sunglasses on." – Lady Gaga
18. "Be thankful for what you have, and you'll end up having more. If you concentrate on what you don't have, you will never, ever have enough." – Oprah Winfrey
19. "If you have good thoughts, they will shine out of your face like sunbeams, and you will always look lovely." – Roald Dahl
20. "You learn more from failure than from success. Don't let it stop you. Failure builds character." – Unknown
21. "I know things are difficult right now, but I also know you've got what it takes to get through it." – Unknown
22. "What lies behind you and what lies in front of you pales in comparison to what lies inside of you." – Ralph Waldo Emerson
23. "If there is no struggle, there is no progress." – Frederick Douglass
24. "I had some ups and downs throughout my life, and trust me, nothing lasts forever." – Albert Einstein
25. "Life is like riding a bicycle. To keep your balance, you must keep moving." – Unknown
26. "Either you run the day or the day runs you." – Jim Rohn
27. "Sending good thoughts your way – I believe in you and don't doubt for a minute that you will kill it." – Unknown
28. "It is during our darkest moments that we must focus to see the light." – Aristotle
29. "A ship is always safe at the shore – but that is NOT what it is built for." – Albert Einstein
30. "You are so strong, and you are amazing for facing this with so much courage." – Unknown
31. "When it comes to luck, you make your own." – Bruce Springsteen
What To Say To Someone Who Is Grieving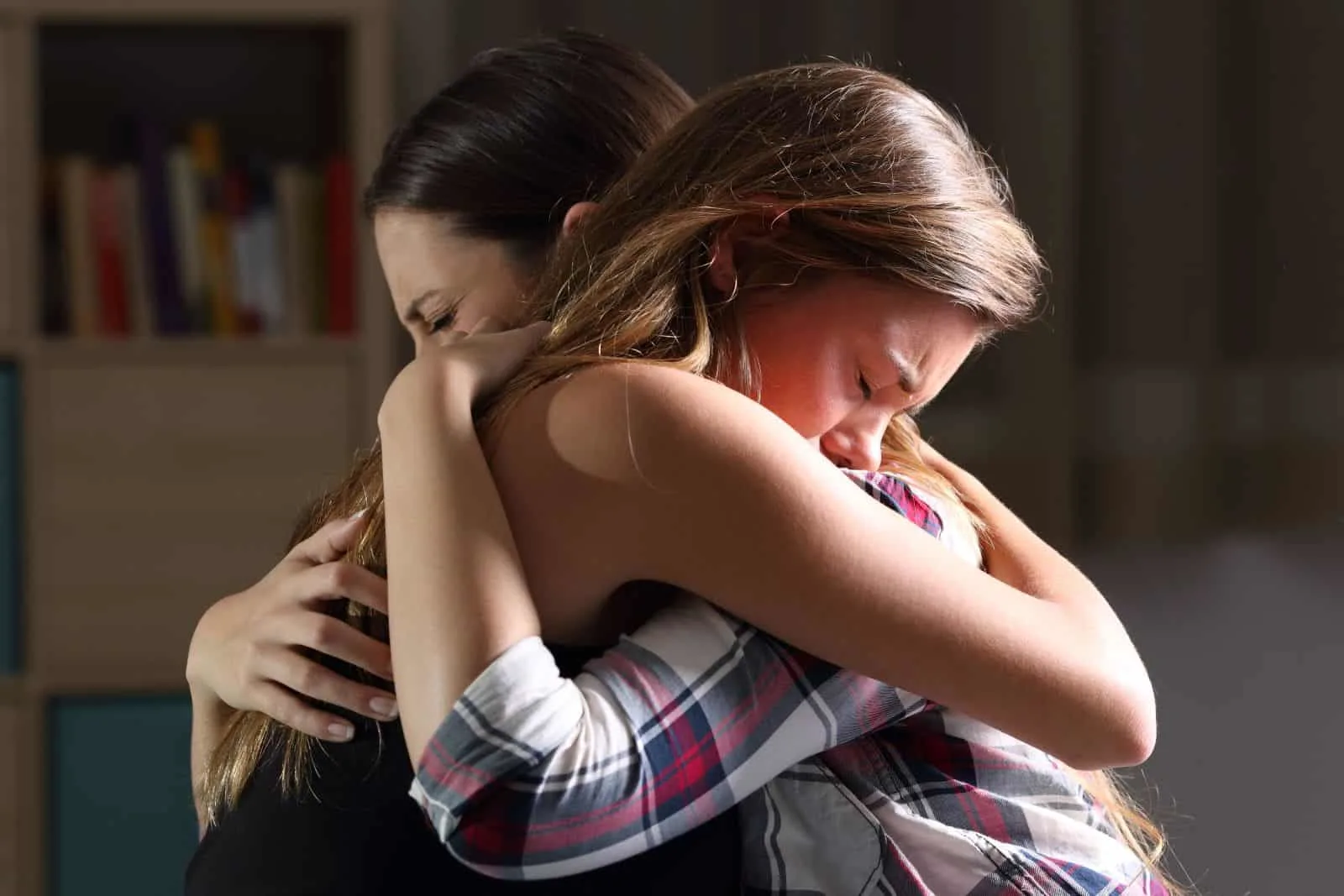 1. I just heard about your tragedy. I don't know what to say. You don't deserve this, and I really hope you'll get through it very soon.
2. If you ever need to talk or just cry, you know where to find me!
3. I know it's hard to be strong right now.
4. I wish I had the right words – just know I care.
5. Learn to live in acceptance of the loss, not in spite of the loss.
6. I don't know how you feel, but I am here to help in any way I can.
7. I know others who've lost loved ones and how much they grieved. That has made me aware of what a fight this is for you.
8. I don't know how you feel, but I am here to help in any way I can.
9. Grief has no expiration date.
10. You and your family are in my thoughts and prayers.
11. I just want you to know I'm here. Anytime you want to talk, text, or just get out, let me know.
12. Knowing it will take time for your pain and grief to soften, I stand beside you for the long haul.
13. I am always just a phone call away.
14. It's okay to have bad days because it reminds you how much you love them, and the good days remind you they're right there with you.
15. I wish I could take your pain away.
16. I just wanted to let you know I'm thinking of you, praying for you, and grieving with you.
17. My loved one had a close brush with death, which was terrifying enough. There can be no comparison to actually losing someone.
18. We all need help at times like this. I am here for you.
19. When you feel that she's with you, know that she really is.
20. Let me know if there's anything I can do for you.
21. I know this is hard. I love you.
22. It's OK to feel this way.
23. I don't know what to say, but I can listen.
24. Know that I will be here to support you through all of this.
25. No words can describe how sorry I am for your loss.
26. I am praying for you and always will be.
What To Say To Someone Who Has Just Got Some Exciting News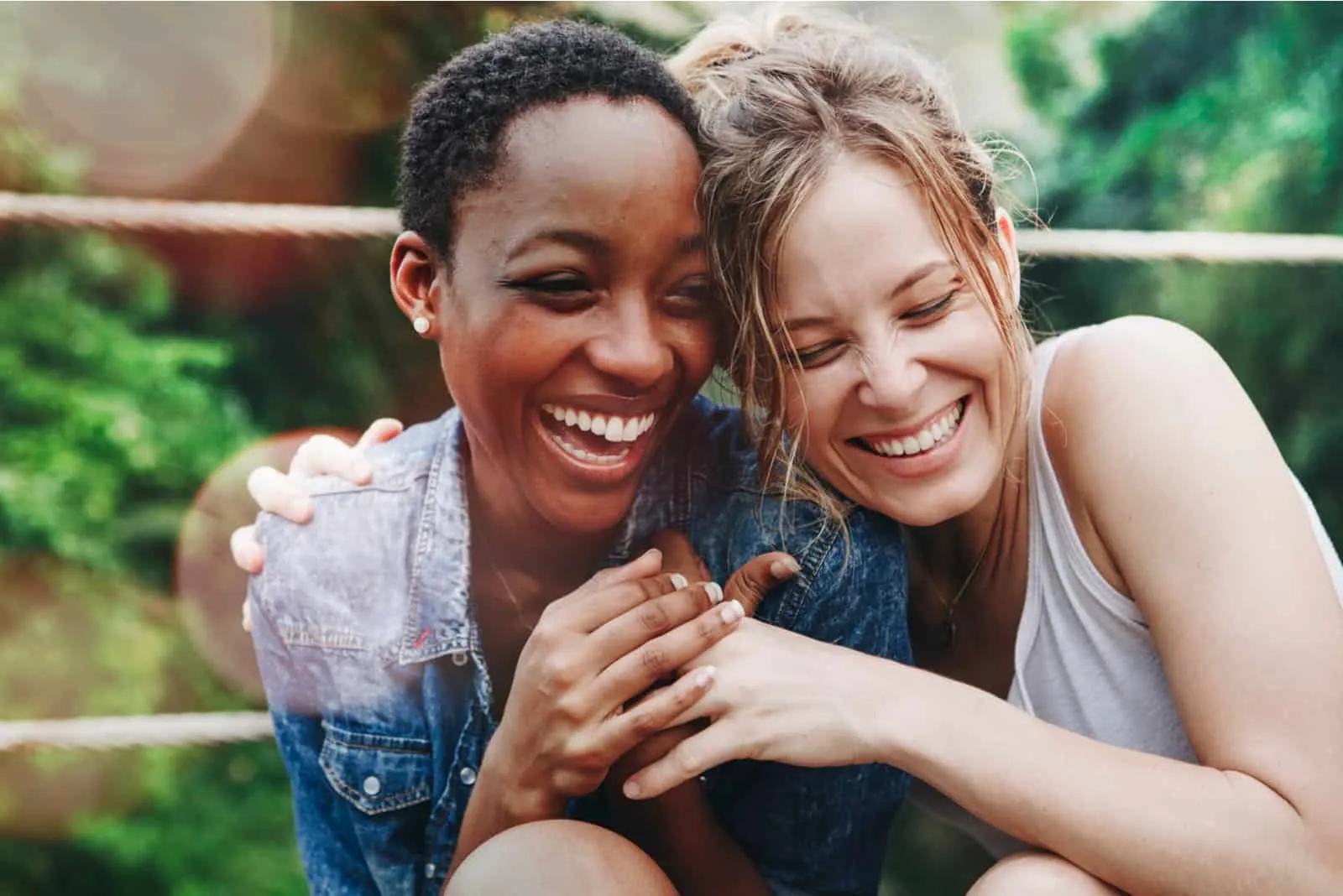 1. I'm so glad to hear that!
2. Warmest congratulations on your achievement.
3. I'm/we're very happy for you.
4. Great work!/I knew you could do it!
5. That's wonderful news!
6. That's brilliant news! I'm so pleased for you.
7. Congratulations and BRAVO!
8. Congratulations! That's very good news!
9. I knew it was only a matter of time. Well done!
10. This calls for celebrating! Congratulations!
11. I'm thrilled for you!
12. It makes me so happy to think about your promotion. It couldn't have come to a more deserving person.
13. Congratulations! You deserve this success.
14. Feeling so much joy for you today. What an impressive achievement!
15. Good for you! I bet you'll really enjoy it.
16. That's great, honey! I knew you could do it. You've been working so hard.
17. I commend you on your accomplishments/success.
18. Oh, how wonderful!
19. You did it! So proud of you!
What To Say When You Don't Know What To Say: Asking Questions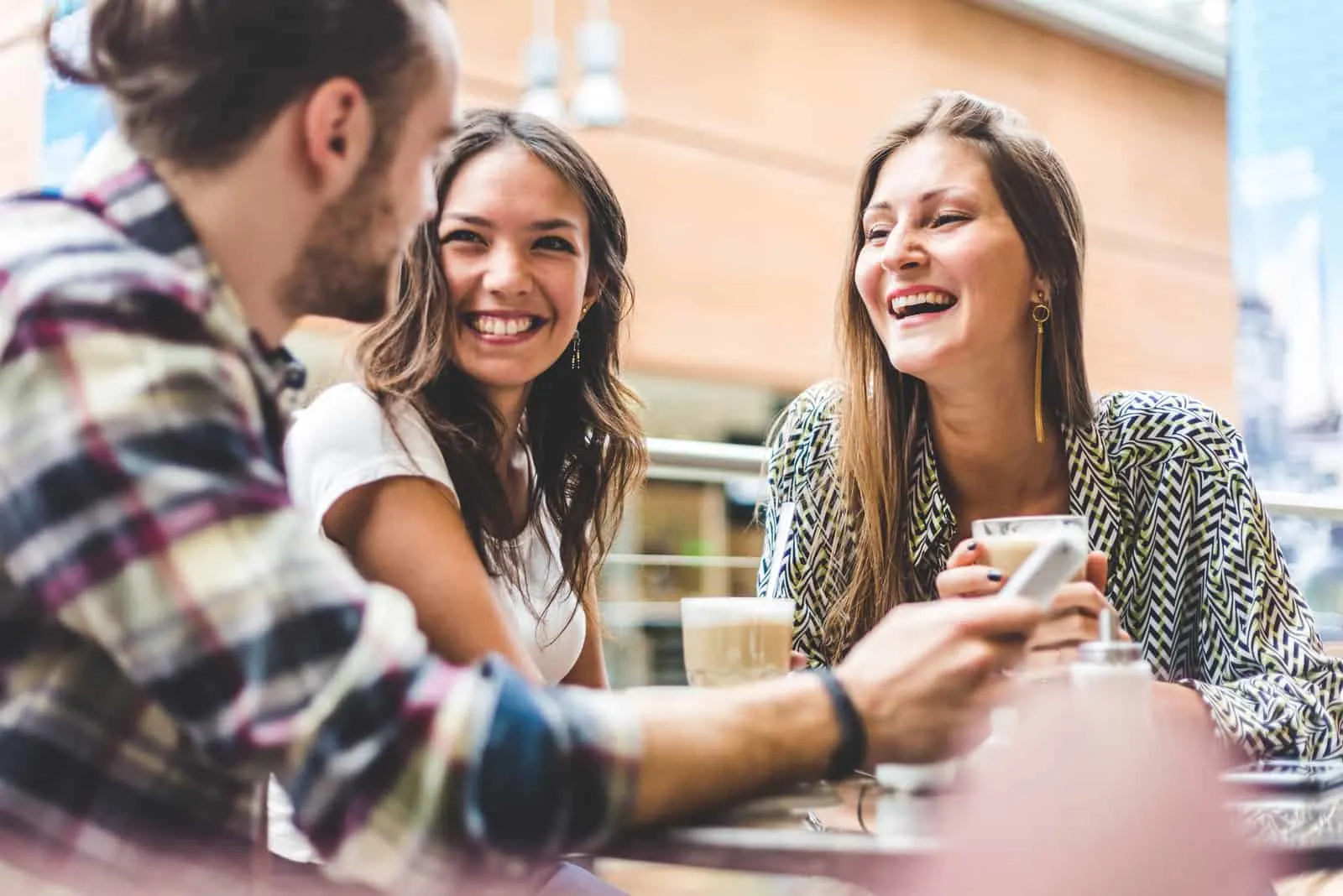 If you run out of things to talk about with someone, the only wrong thing you can do is to go silent. Find a new topic to talk about, or if you can't think of one, simply start asking questions and try to get to know the other person better.
I'm sure it'll open some new topics and make your convo a whole lot more interesting.
1. How are you?
2. Is your work stressful?
3. What's your favorite way to spend a day off?
4. How well do you like your job?
5. What are your hobbies, and how did you get into them?
6. What exactly do you do at your job?
7. Would you say you're more of an extrovert or an introvert?
8. What do you want to be doing in 5 years?
9. How do you enjoy spending your alone time?
10. Is the company good to work for?
11. What's something you're excited about right now?
12. What made you choose that career in the first place?
13. If you could choose your own work schedule, would you?
14. What do you do when you're not working?
15. How do you approach taking time off from work?
16. Did you choose your profession, or did it choose you?
17. What's something an outsider wouldn't know about your industry?
18. What do you hope never changes?
19. What's your commute to work like?
20. What is one thing you're glad you tried but would never do again?
21. Are you able to work from home, and if so, do you enjoy it?
22. What are you absolutely determined to do?
23. Do you get along with all your coworkers?
24. What is something you have only recently formed an opinion about?
25. What's your favorite thing about your current job?
26. What mystery do you wish you knew the answer to?
27. What annoys you most?
28. What type of role do you want to take on after this one?
29. What is something you think everyone should do at least once in their lives?
30. Are you more of a "work to live" or a "live to work" type of person?
31. Where is the most interesting place you've been?
32. Does your job make you feel happy and fulfilled? Why or why not?
33. What social customs do you wish would just disappear?
34. How would your 10-year-old self react to what you do now?
How Do You Help Someone When You Don't Know What To Say?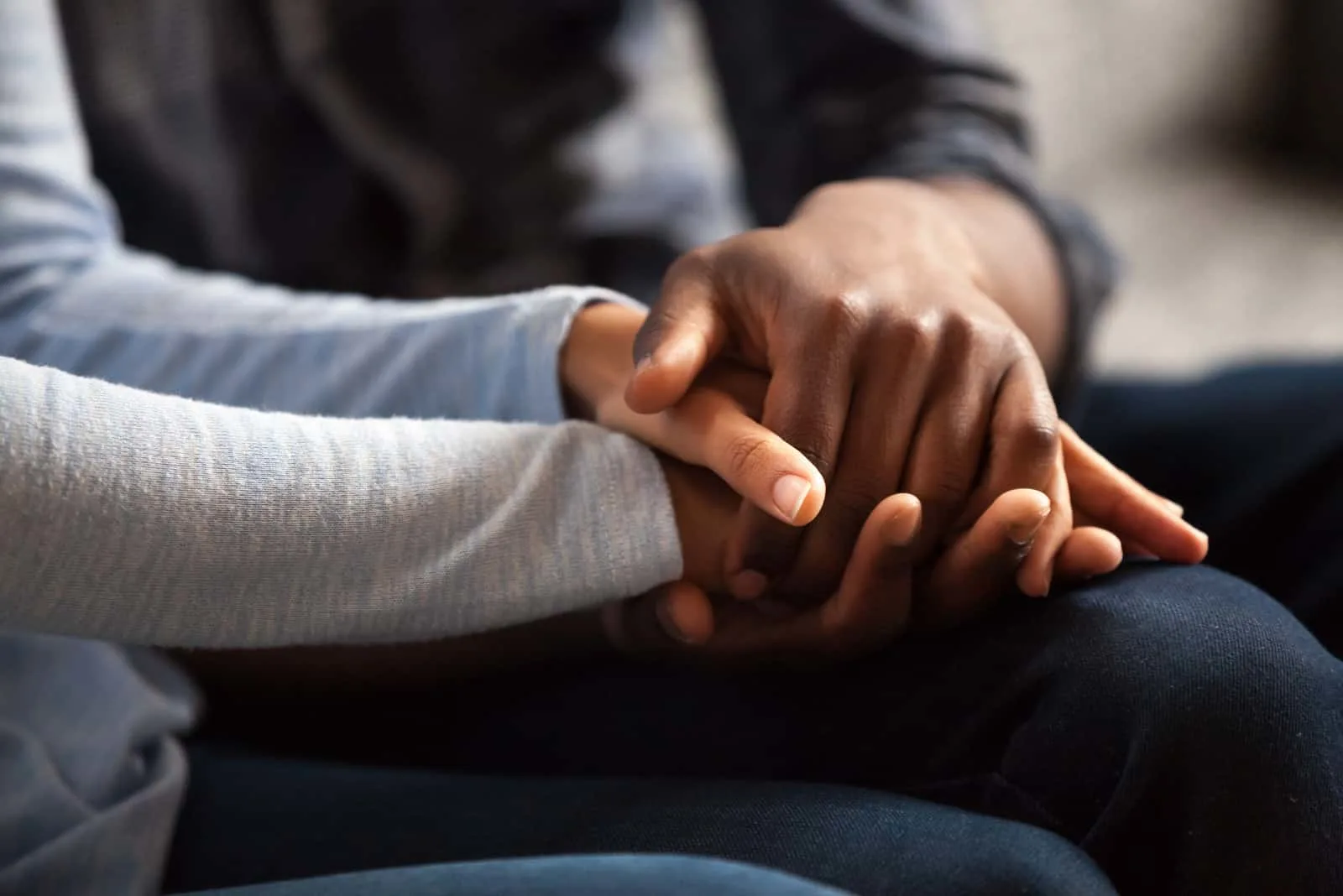 Sometimes, words really don't have to mean a thing. There are many other ways to help and comfort someone in need without saying a single thing.
If you don't know what to say, then don't say anything. Believe me, a simple hug can mean the world to someone who is currently going through hard times.
That hug would tell them that you're with them and that you'll stay by their side no matter how hard things get.
Also, silence doesn't always have to be awkward. Sometimes, it simply means that you're listening to the other person and trying to understand their troubles.
When you don't know what to say to someone who's experiencing something bad, the only important thing is to know how to offer support.
Whether it's through words or a simple hug, the only important thing is that they know you're there for them.
Final Words
So, if you're a non-conversationalist, I hope this list will be useful to you. At least now you know what to say when you don't know what to say in awkward or difficult social situations.
Remember, words aren't the only way to offer support to someone. However, I'm sure these examples will help you break any awkward silence and engage in good conversation.
Of course, it's also important to arm yourself with interesting conversation topics to be sure you'll never run out of things to talk about. And the most important thing is to get rid of self-doubt because it'll ruin your social life sooner or later.
The next time you're left without words, take a deep breath and use one of these examples. Some of them may sound cliche, but the important thing is that they work, and that's proven.