Sometimes, to get to know someone and get closer to them, the easiest way to do it is through flirty games.
Whether they're via texts messages or in person, games are always a fun way to spice up the relationship or the beginning of one.
Also, because talking about sexual preferences, wishes and needs is quite stressful, games are the perfect way to deal with it.
For the advice on flirting no one else will ever give you CLICK HERE.
Twentyone question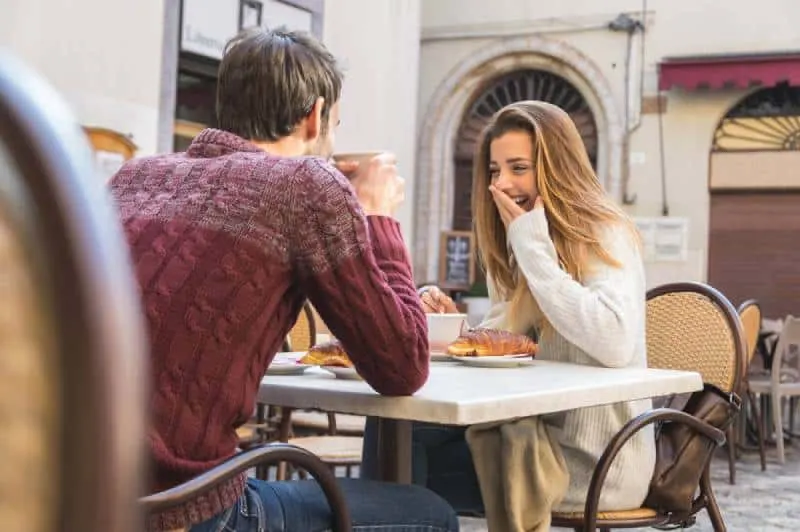 This game is a really fun way to get to know each other, but make sure you're both comfortable with answering flirty or sexual questions.
Ask each other questions (check out these flirty questions) and let your imagination go wild. You can play it in person, but if you're still not completely comfortable with each other, it's best to do it over messages, but keep in mind that you need to be completely available for each other during this time; long pauses will only kill the mood and make him think that maybe you're bored.
Related: 35 Interesting Things To Talk About With Your Crush And Win Them Over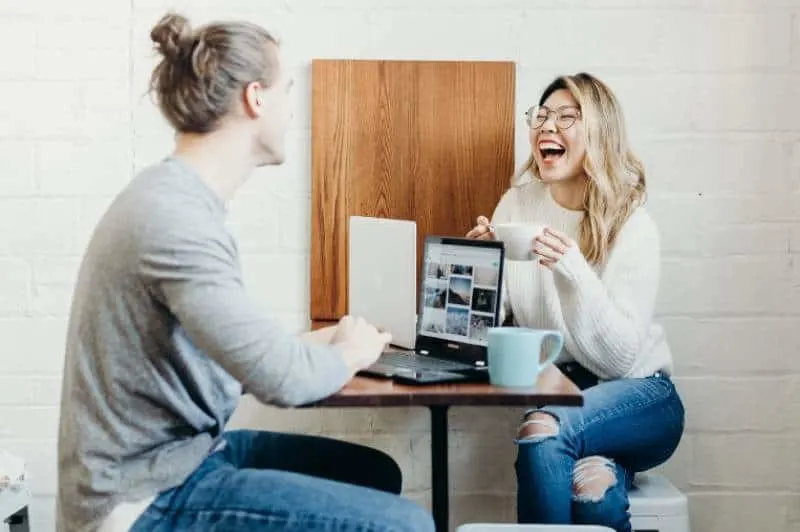 This one is truly a classic. You can dare him to do some really hot things or ask him about his fantasies or past experiences.
But be careful to still keep things light and easy-going, and not to jump to hardcore tasks immediately.
If you're the one who's not too comfortable with the dares you're getting, feel free to stop the game at that moment or to keep the game simply about questions.
Check out these embarrassing questions as well, could be fun.
Twister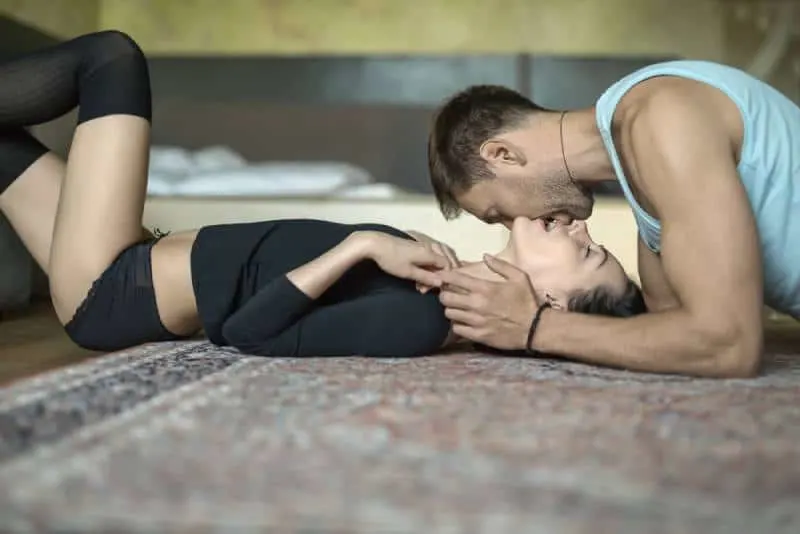 Bending over isn't always dirty, it can be fun too. Whether you're in a new relationship or an old one, any excuse to have a good time, to be close to each other and roll over the floor laughing is a good one.
Challenge each other to the most ridiculous body positions that can turn into sexy ones, and who knows?
No matter who wins this game, eventually you will fall over each other and if that doesn't lead to at least one kiss (or two, three or more), I don't know what could.
Fill in the blanks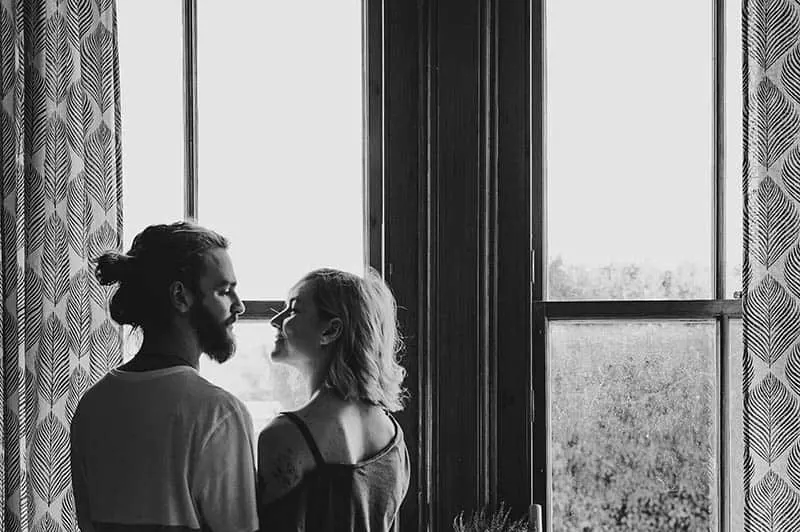 Put an erotic twist on this game, and write sentences like, 'You turn me on when ____. You look hot when you ____' and let him complete them.
This can be fun and it's a great way to learn the things he likes about you, the things that turn him on and ways to please him.
This also goes the other way around, so you can set things straight right at the beginning of everything.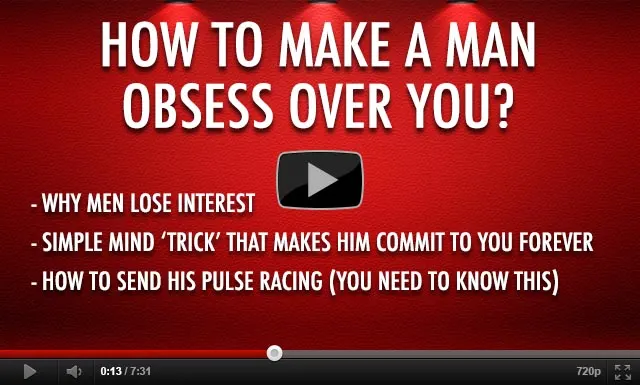 Would you rather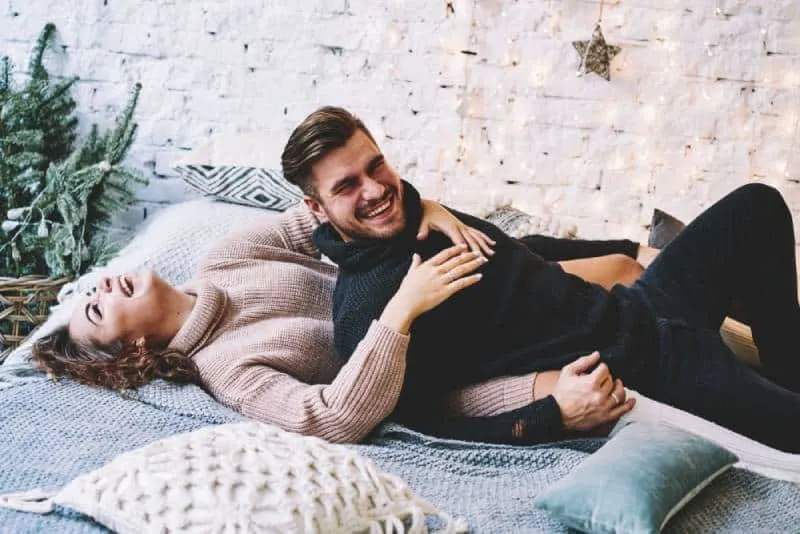 You already know how this one goes, as you start a sentence with, "Would you rather," and end it with two options he can choose from.
You can switch this game from harmless and flirty to very, very naughty, depending on what stage of relationship you are in. (You can also put some sexy texts into the equation.)
This can also serve for a healthy amount of harmless laughs, by asking silly and stupid questions.
But also, the reason why it's on this list, is that you get to know the way your significant other thinks and feels, without it being too serious.
Sexuality and sexual preferences can be stressful for new couples so what better way to tackle them than in a game?
See also: What Does It Mean When You Dream About Your Crush? 10 Dreams Explained
Two truths and a lie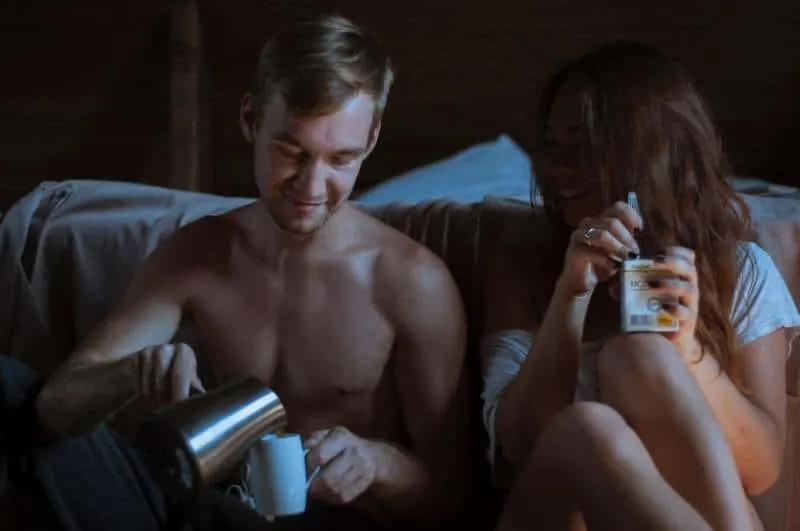 If you've been in a relationship for a long time, this is a great opportunity to see how much you two actually know about each other.
But if you just entered one, prepare to get to know your man a little bit better.
The rules are simple; two statements are true and the third one is a lie.
You collect points if you get things right, but if you're feeling adventurous, you can turn this into a stripping game (to be honest, every game can be turned into one if you're brave enough).
The one who loses a point has to take a piece of clothing off. You can switch to sexy questions once more clothes are out of the picture.
This is a win-win situation, as you get to know each other AND you skip the part of undressing each other.
See also: The Top 13 Fun, Sexy And Daring Drinking Games For Couples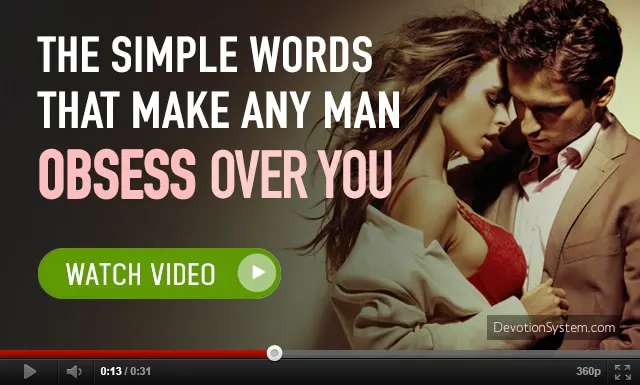 Create an erotic story—over a text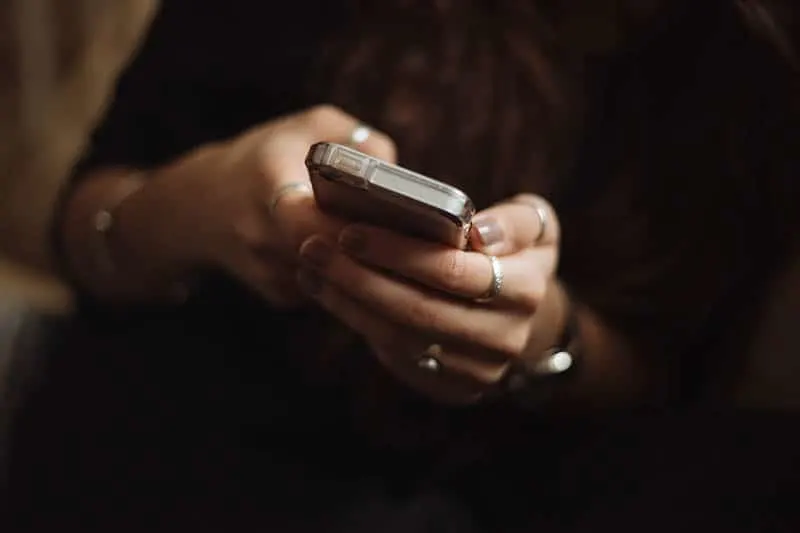 Build a story—on a whole new level. One of you starts with a random sentence and you're supposed to build the story from it, but keep in mind to make it a dirty and sexy one.
Doing this over text is a great way to tell each other some of your biggest desires and to turn each other on via messaging.
If you're not able to be together, or you're stuck in a long-distance relationship, this could count as phone sex.
The important part is to let go of everything and accept the other completely. Remember, this is just a game.
Never have I ever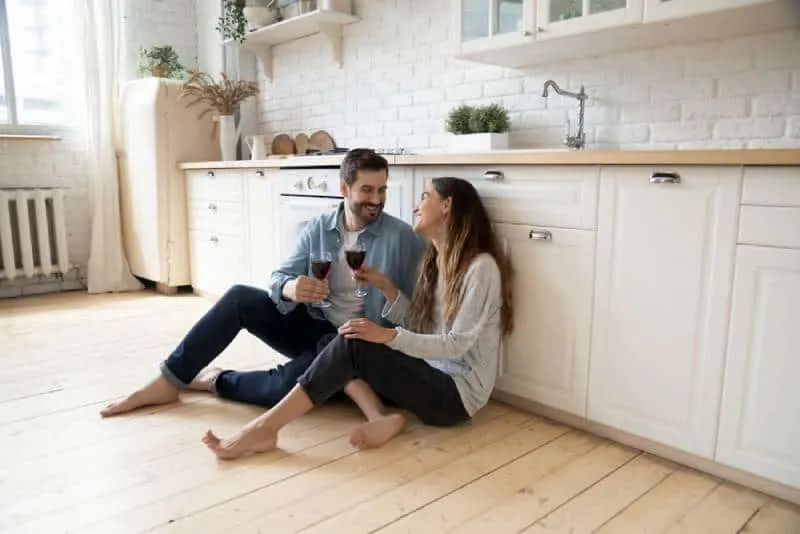 The ideal way to play this game is to play it in a bigger group of people, but if it's just the two of you, there are so many websites with possible dirty questions for you to use.
This way, you'll avoid the struggle of coming up with the questions and the possibility of making the other person worried because of the questions you're asking (this one applies if you're in the early stages of getting to know each other).
But be careful with the amount of alcohol you may consume here, as you don't want to pass out before the good part.
Kiss, marry, kill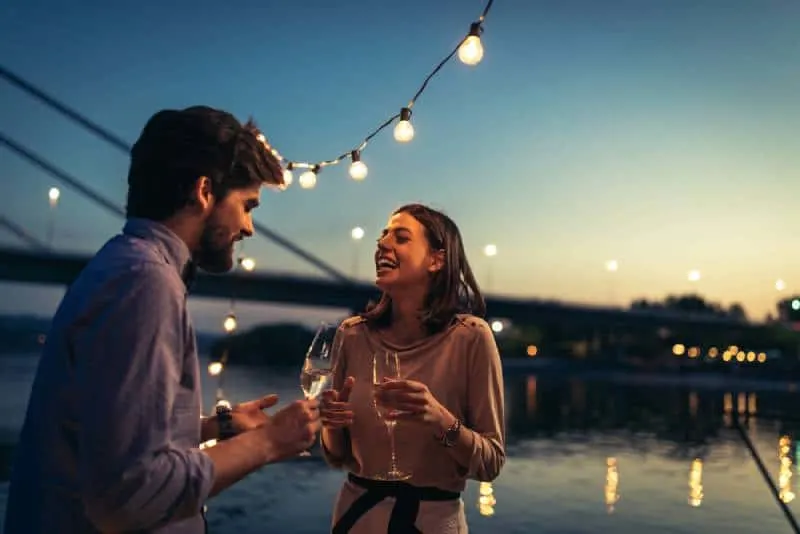 This is another fun game to play and you can always switch the words to 'kiss, cuddle, fuck' or any others that are interesting to you at the moment.
The safest choice would be celebrities and other famous people, not people from your circle, since that could cause sparks of jealousy.
But celebrities could show you what kind of women he's interested in and maybe what kind of kinks he has, depending on the movie or the superhero characters he chooses. And of course, he will get to know you too.
Unexpected place and time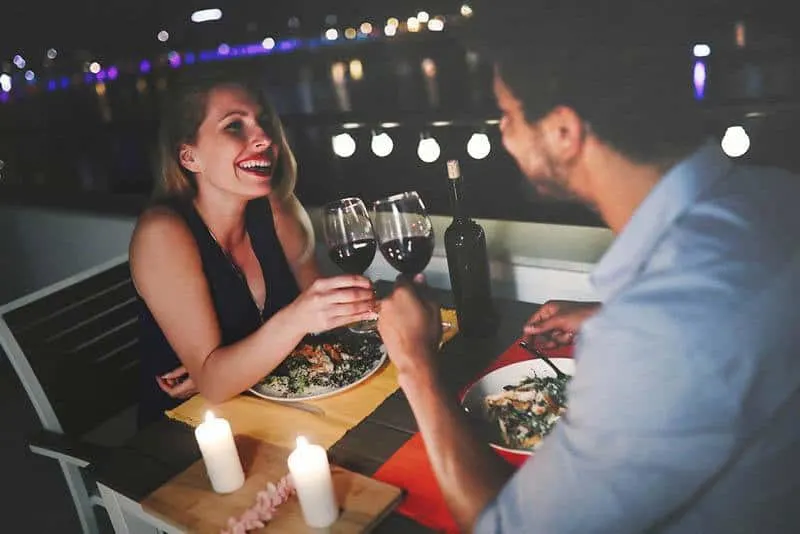 Flirt with him when he's least expecting it. When you're together at work, when you're in a meeting, at a business dinner or a family lunch.
Text him one of those flirty jokes, wait for his reaction and proceed to give him a naughty look.
This is a great and easy way to spice things up, to show him that you're interested in him no matter what the circumstances are. To show him that he's worth flirting with.