If you're in a relationship with a guy you like, you can try to get to know him as much as you can with the help of some fun and interesting questions as a kind of icebreaker.
You can use them on your first date and then continue throughout your relationship, gradually intensifying the kinkiness.
You can make the first move and make it easier on the guy by asking some funny questions to lighten up the mood.
For amazing conversation pointers, you simply must use THIS GUIDE. Every word you use will work like a charm that'll bring him closer to you.
Once he sees what a fun, easy-going girl you are, he'll likely lower his barriers and reciprocate with some great questions of his own!
Great conversation is extremely important if you want to leave a good impression on this guy.
So keep it breezy, and stick to fun questions and quirky remarks at the beginning of your courtship.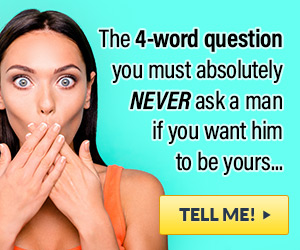 Leave the dirty questions and overly flirtatious conversation for later, when he's beyond comfortable with you and you know that it could be true love between you two. In the beginning stages, light flirty questions are just what you need.
If the two of you have just started dating, it would be awkward to ask him questions about his biggest turn on and turn off, favorite position, and his most embarrassing moments of all-time.
But if you're in a long-term relationship, just go ahead and spice up your conversation.
I'm sure he won't mind. Just know the difference between good questions and tacky ones.
You want to hit the right note where you're light and breezy but at the same time intriguing and fun!
Here, you'll find some amazing conversation starters that could be used as ideal icebreakers if you've only begun dating.
But I'm sure you're more than able to decide for yourself which spicy, hot questions to leave for later and which you should start with on your next date.
Have fun, keep it light, and remember to always leave something to the imagination! Now, let's get cracking.
40 Flirty Questions To Drive Him Wild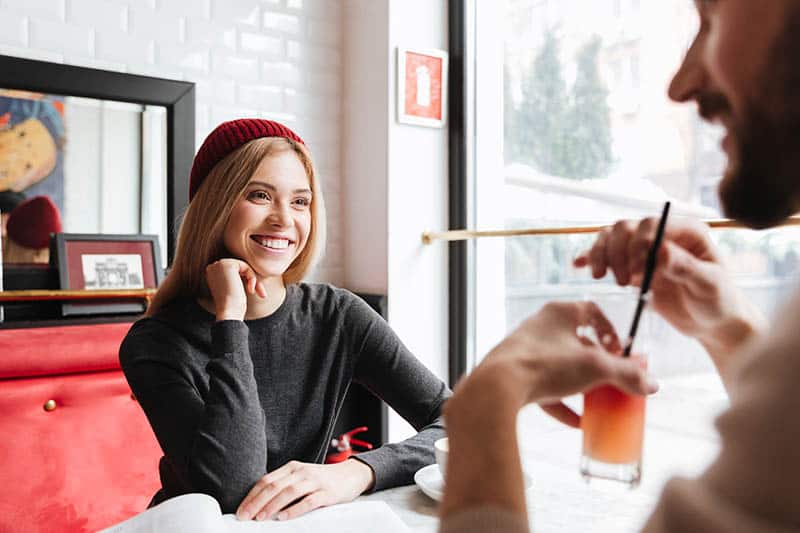 1. What kind of outfit would you like to see me in?
If you ask your guy this question, he will be immediately turned on because he will picture you in some sexy lingerie, lying on the bed and teasing him by talking dirty. Definitely a mind-blowing question for all guys.
2. What would you do if I put my hands under your shirt?
I'm sure he won't be thinking about your hands being cold or hot; he will just want to feel your skin on his, and this will be a big turn-on for him.
3. What's your favorite part of my body?
This is a really hot question. When you ask this, a guy might blush because he will have a dirty mind and that is for sure. But that doesn't prevent you from asking something like this, right?
4. What's your biggest fantasy?
All guys have sexual fantasies. Period. So, have your guy show you what he'd like to do in the future, and if he's nice to you, maybe you can make his dream come true.
5. What's your favorite lingerie?
All guys like when their woman wears some sexy lingerie, and if they could decide, most of them would like to see them in some red or black silk that would highlight their curves.
6. Do you like when I talk dirty?
Damn, girl! Every guy likes when you talk dirty, but asking this question for him is like he has won the lottery because any guy would be happy if something like this comes out of his girl's mouth.
7. Do you have dirty dreams about me, and what's the craziest thing (sexually) you ever dreamed about?
Hmm, this will make him think about you because even if he hasn't had any dirty dreams, he sure will after this conversation.
8. What underwear color do you think I'm wearing now?
This is a huge turn-on for every guy because he will think of you and what you have underneath it all, and he will just want to take off your clothes and make love wildly.
9. Would you ever do it on the car?
Sex on the top of a car is always very exciting, so if you ask your guy something like this, he will probably take you somewhere in the woods, take off your clothes, and put you on the car. The rest you already know.
10. Where do you want to touch me right now?
If you say this he will touch you instinctively but surely not in the place you want to be touched. Anyway, it is a big turn-on for a guy, and it will make him think about you all the time.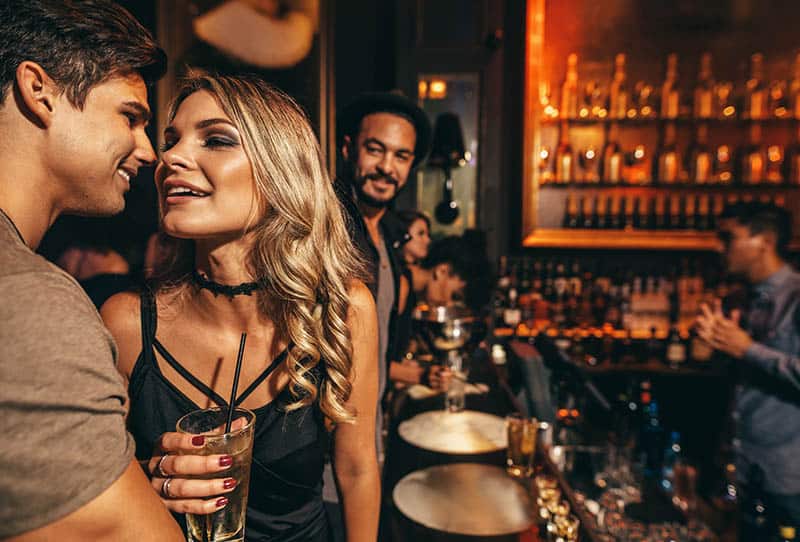 11. Would you like to watch me play with myself?
This is every guy's fantasy, so don't be surprised if your guy takes your hand and takes you to his place so he can enjoy that hot scenario.
12. Do you prefer to give or receive?
Tough question, right? But a good one. Most guys will say that they like both, and in the end, that makes sense.
13. Do you like getting oral?
99.99% of guys like getting oral, so your guy won't be an exception to this rule. And yes, this question will make him wet.
14. Do you prefer to do it first thing in the morning or right before bed?
Well, some guys will take some time to think about it, but I am sure that most of them will say that they prefer both!
15. What is the longest sex session you've ever had?
This is a tricky question because guys don't think about how much time they spend while having sex. But hey, at least it will make them think about sex. Mission accomplished.
16. Do you prefer to be rough or sensual?
This will make him wonder what he really likes—maybe sometimes being rough and maybe sometimes being sensual. It depends on what kind of a freak you are in bed.
17. Would you like to be tied up?
This will really get him going because even if he has never been tied up in bed before, he will be thinking about how it would feel to do that.
18. Do you like to be loud during sex?
Or maybe a better question would be if you ask him what you need to do to him to be loud, right?
19. Have you ever gotten oral while driving?
Hot! Hot! Hot! Most men's fantasy is to get oral while they are driving, so he will find this question really interesting and wicked.
20. Would you like to make a sex tape with me in it?
Let me think… yes, he would!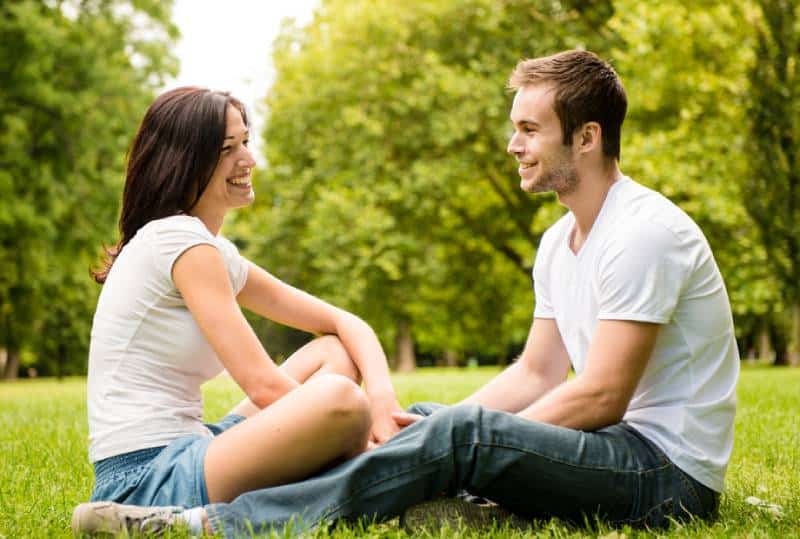 21. Do you like it when I don't wear any underwear?
This question will make him think about if you really don't wear anything underneath your clothes or if you are just asking him.
22. Would you like me to do a striptease for you?
I bet he would like that, but once you ask him something like this, he won't stop bothering you until you really do it.
23. How do I taste?
Well, to find that out, he will have to taste you first. And no, that won't be a problem for him at all.
24. Do you want to spank me?
Oh, yes he does! He wants to spank you because you have been a naughty girl!
25. How high is your sex drive?
He will think about that for a while, but I am sure he will give you an answer you will be satisfied with.
26. Are you a fan of cuddling, and how can I change your mind if you're not?
This one's super sweet and very forward. He'll get the picture and cuddle your ass off without thinking twice.
27. When's the last time you had sex, and how can we change that?
This is basically a clear invitation for a hot and steamy sex session. If he has any functioning brain cells, he'll take you up on that sexy and not-so-subtle offer.
28. What's your favorite thing about the female body, and can you show me what you like doing with it?
If you like being direct and obvious, this is the one for you.
29. Do you like foreplay?
If he isn't, you can show him all of the perks that foreplay brings. Let his imagination come to life, and show him what he's foolishly missing.
30. Do you want to make out right now?
This one's self-explanatory. It's for those that don't like to waste time and get to business right away. Not a bad way to get his attention if you ask me.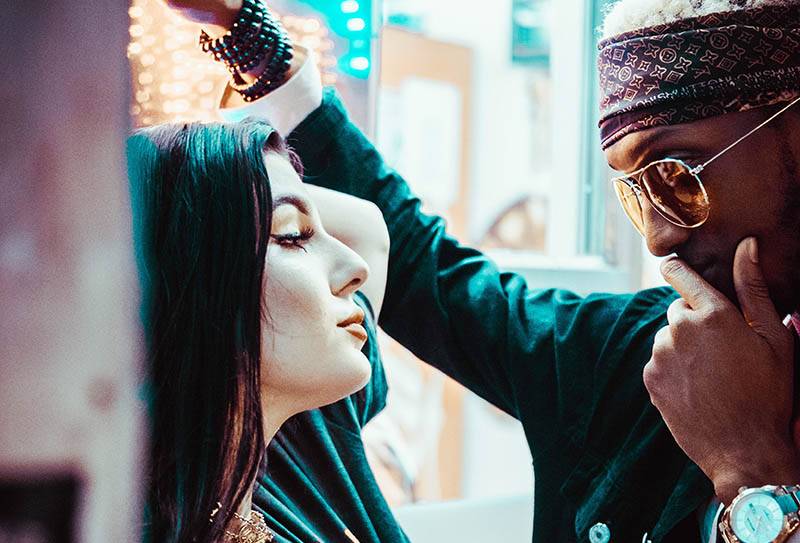 31. What would you say your best feature is?
Here, he's forced to give himself a compliment. Once he does, you can keep adding things that YOU like about that particular feature and start cuddling from that point onward,
32. Do you believe in lust at first sight or should I walk by you again?
Oh, girl, this one's going to rile up his imagination! I say go for it and put on a show.
33. When do I look my sexiest to you?
Aren't you curious to hear what his answer will be? I can see things getting very hot, VERY fast.
34. Do you prefer texting or sexting?
I'm sure he'll see right through your question and get the hint. After all, which guy isn't a fan of some dirty talk via text? Also, there's a first time for everything!
35. What's your favorite place to get it on?
This is one of the most effective pick-up lines you can use on him. After he tells you, perhaps you can suggest visiting that place… just saying!
36. What are my strongest physical features?
With this flirty question, you'll find out which part of you he finds most appealing and attractive.
37. Have you ever hooked up with your female best friend?
There's nothing wrong in wanting to find out some juicy info about his hot female friend. He's only human after all.
38. Describe your perfect date and your perfect kiss!
And maybe he can revisit that kiss with you?
39. What are your favorite pet names for a romantic partner?
Once he tells you that, you can suggest implementing those pet names in your relationship, if it feels right of course.
40. Do you want to play the sexy version of truth or dare with just you and me?
This version is very likely to end up under the sheets, so be sure to make it last at least a few questions before you start taking your clothes off and forgetting all about the game.