I know how hard it can be to bring a little bit of something new into the relationship after you've been together for quite some time.
In long-term relationships, things can get a bit boring.
If you're ready to have love that never fades discover what His Secret Obsession is. I promise you won't regret it.
You can be stuck in a rut, and when you feel like you're both losing interest in the relationship in general, a private, sweet message for your boyfriend can change everything!
These heart-melting and adorable messages actually bring a little spark of joy into the relationship that reminds your partner you love them and that you want them to know that!
Sometimes, showing that you love someone isn't enough. People want to hear you say it. It's strange how the human brain works, but it's a fact.
One can't work without the other. When you show with your actions you love your boyfriend but you don't say it, your relationship can face troubles, and the same applies if you do it the other way around. It doesn't have to be a long love letter with tons of romantic I love you so much quotes.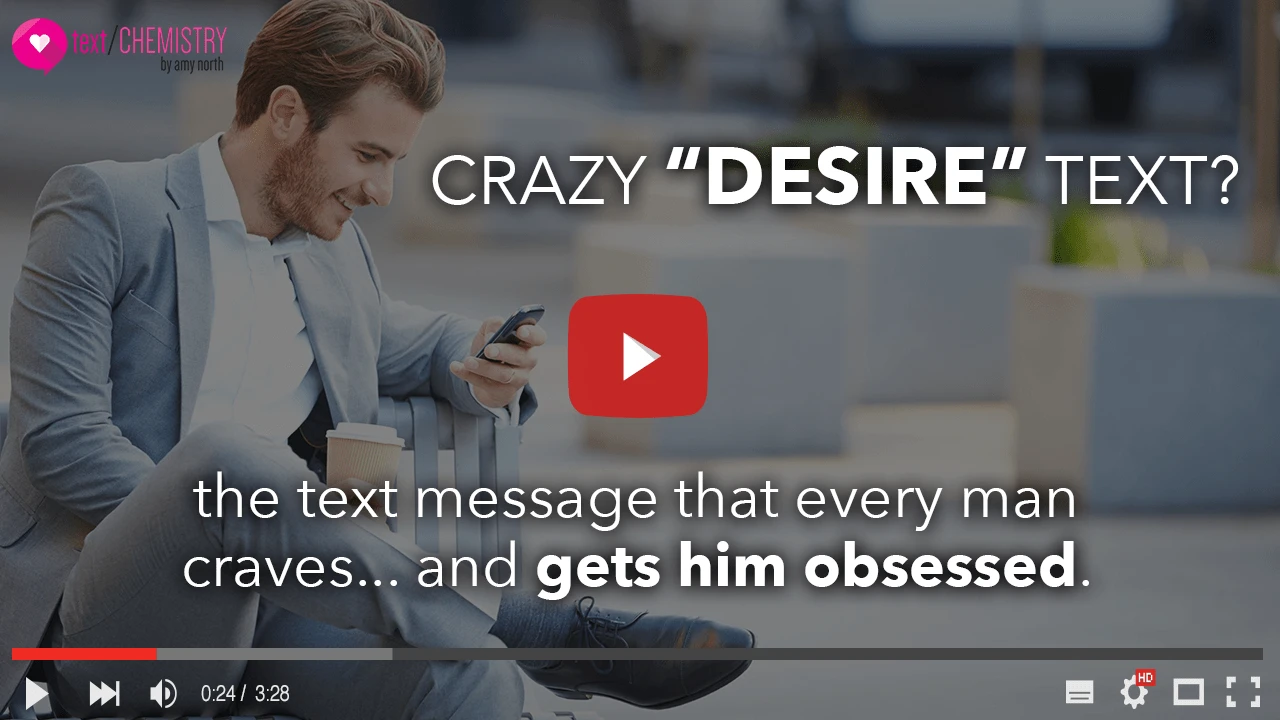 Everyone knows that men are not that emotional, and probably they wouldn't know how to react if you say something sweet directly to their faces (such as those cute contact names for a boyfriend).
Mastering the art of always saying all the right things is now easy with Text Chemistry. Make your bond with him stronger and deeper than ever!
If you just get a 'thank you' don't be surprised. It's the best they can come up with in an instant.
That's why texting sweet thinking of you messages for your boyfriend such as sweet good morning texts for him is always a great choice (along with these cute contact names for your boyfriend, of course). Reading your beautiful text will give him time to really absorb it and text you back something equally adorable.
So in the spirit of that, I'm going to give you a list of adorable text messages that you can send your partner randomly, for him to know that you are thinking of him, you miss him, and most importantly, that you love him.
Also, you should definitely explore these super fun texting games.
RELATED: 160+ Heartwarming Good Morning Paragraphs For Him To Wake Up To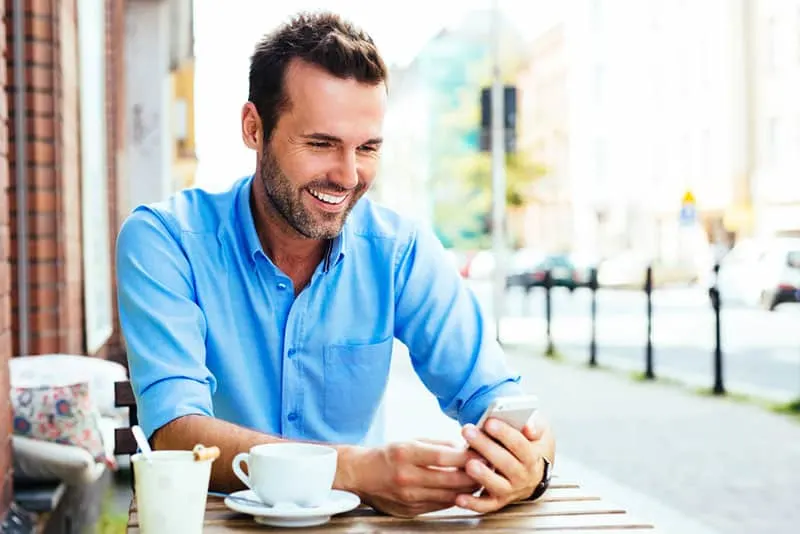 1. What on earth did I do before I met you? Now it all seems like I have just been sitting around, waiting for you.
2. Thank you for existing and being in my life. You sure do bring more joy and happiness to me than you could ever know.
3. I love you more than you will ever know. Every time I look at you, every time I think of you, I just stop and realize that you will never be aware of the love that's burning for you inside of me.
4. My life got way better from the day that I met you. You brought so much love, kindness and happiness into it that now I don't even want to imagine my life without you.
5. The thought of losing you makes me burst into tears every time. I will do whatever is needed to make you happy because you make me happy just by being by my side.
6. Please don't forget that I will forever be there for you. Whenever you need me, just remember that there is one woman out there who can't wait to hear your voice. Just call me, and I will be there to give you all the affection I can.
7. There is nothing in this world more sacred to me than the love we share.
8. I hope that you dream of us tonight and the undying love we have for each other.
9. The stars must be jealous, as you shine way brighter than they do.
10. I would never want to see you cry. It's like telling me that I'm doing something wrong. But if you do cry, remember that I will forever be the one to wipe the tears off your cheeks.
RELATED: Boyfriend Contact Names: 63 Cute Names To Call Your Boyfriend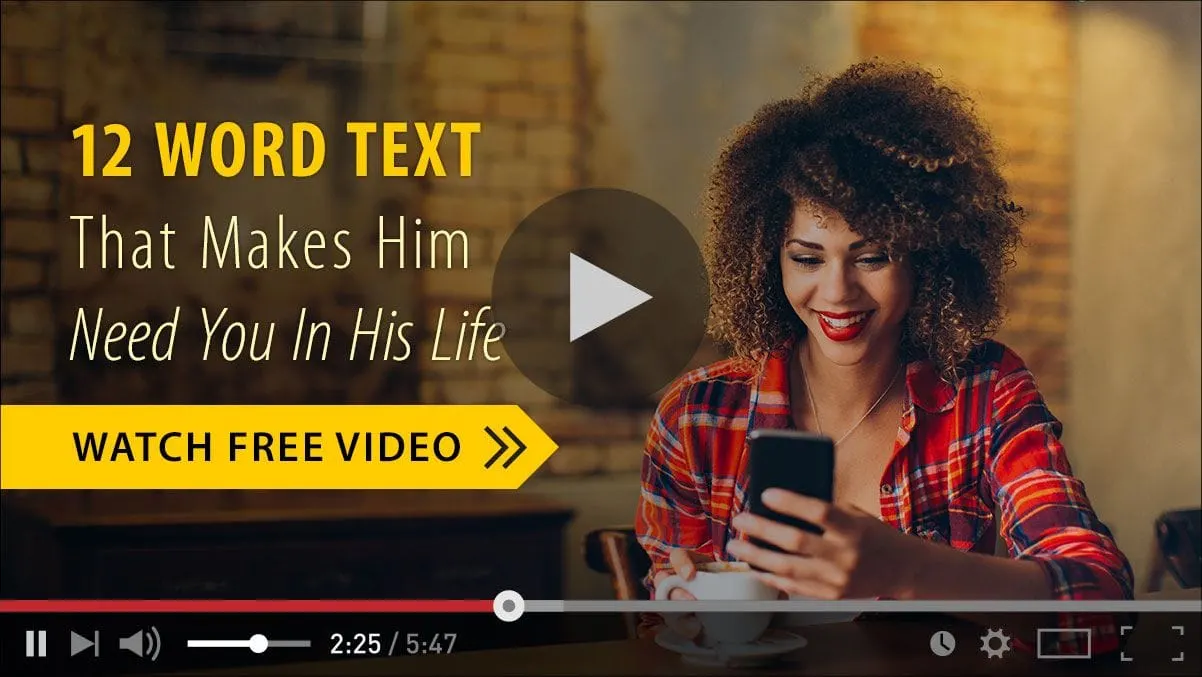 11. Let me be the first one today to say that you're gorgeous!
12. FYI: I love you infinitely!
13. I will never be able to love anyone else but you. I know that it sounds ridiculous but it's the truth. I love you.
14. Thank you for everything. Thank you for being there for me and for loving me unconditionally. I have the feeling that I don't tell you that enough. I love you.
15. I am sorry if I ever made you feel unloved. It breaks my heart to think that there might be one time when you questioned my love.
16. I love everything there is to love about you. From your head to your toes. From the way you laugh when you're happy, to the way your voice changes when you're sad. I love everything that you are.
17. Just in case you didn't know, I will love you until the end of time!
18. You are more to me than just my man. You are my best friend, the best listener, and the best lover. You are everything that makes me feel safe and secure.
19. If I could live my life one more time, I wouldn't want it to be like it is now. I would find you sooner so I could have more time to love you.
20. Every single day I feel like I have fallen in love with you all over again, and every time I feel like my love for you is stronger than the day before.
RELATED: 310+ Romantically Cute Questions To Ask Your Boyfriend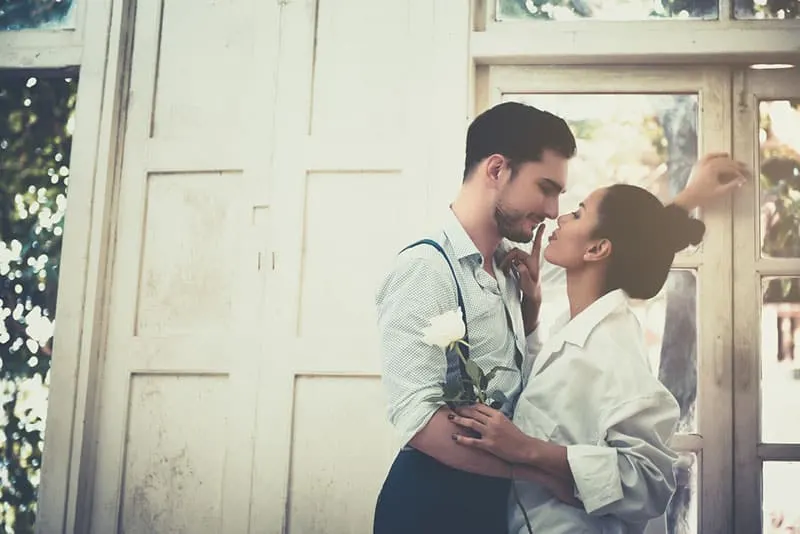 21. In a room full of art, I would still stare at you.
22. There will never be someone more perfect than you are.
23. Nothing can change the feeling I get when I see you walk toward me. Sometimes I want to burst into tears because the feelings of happiness, love, and joy are overwhelming.
24. When I tell you how much I love you, I don't just say it out of habit or to get your attention. I say it to remind you that you are the best thing that has ever happened to me and that I fall in love with you every single day all over again.
25. I get speechless every time I look at you, for I am looking at my happiness, my love, and my future.
26. You are everything I ever wanted in life. Who would have known that I succeeded in life because I found the love I was searching for?
27. I would love for us to grow old together.
28. Hey handsome, got plans for tonight?
29. I would love to get a kiss from you right now.
30. I always pretend to be someone else around other people because they always expect something from me. But with you? I have never been more myself than I am when I'm with you.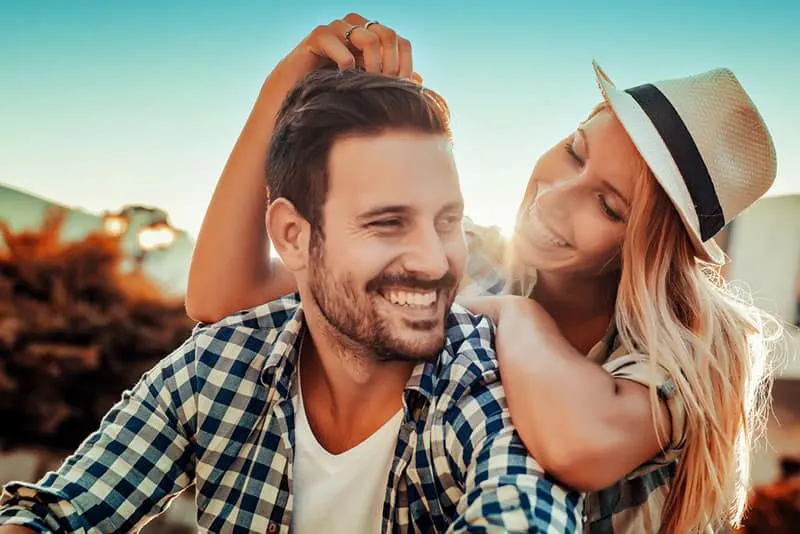 31. My life is perfect as long as I have you.
32. Every day when I don't see you is a wasted day.
33. So many people take their love for granted, but let's take care of our love so it blooms to unspeakable measures.
34. You were the one who gave me the feeling of belonging—a feeling I will never totally forget about.
35. There isn't a language in this world, not even a sign, that could describe how much I love you.
36. Words simply aren't enough. Words feel like an injustice to all the emotions I dedicate to you.
37. I don't want to fall asleep without you ever again!
38. I can't wait for the moment when I am going to kiss you again! I love you very much!
39. The love I feel for you doesn't drain my energy; rather it makes me feel full of life and joy.
40. Thank you for giving me the opportunity to love you this much!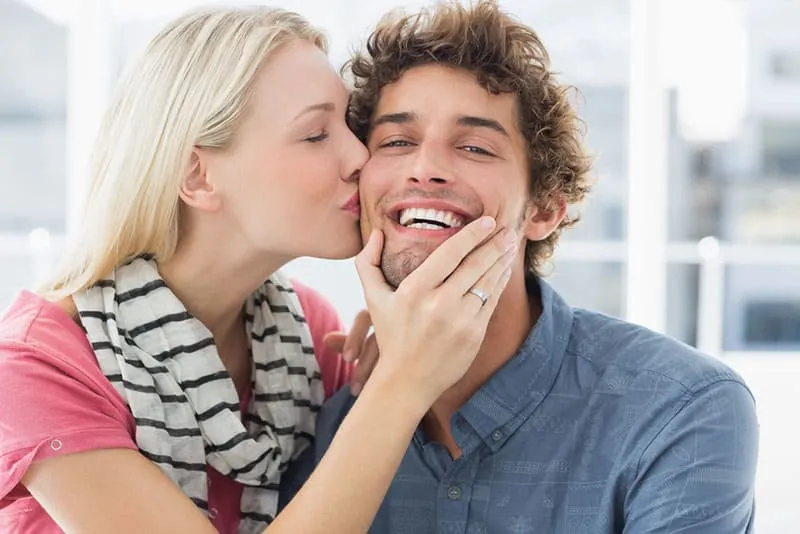 41. Your smile is always a reason for me to make the best out of my days.
43. I still remember the moment I fell in love with you. It was the same moment when you looked me in the eyes, and I knew that you were going to change my world.
44. There is no end to this feeling of joy and happiness as long as I have you in my life.
45. Thank you for being my light at the end of the tunnel.
46. The only real thing in this world is our love! Nothing makes me feel more alive than the thought of you.
47. When I look into your eyes, I see the reflection of a happy woman whose only goal in life is to love you forever.
48. Here I am: holding the only thing dear to me inside my heart. You!
49. Life offered me so many roads to choose from. I am glad that I chose the ones that brought me straight to you!
50. If you would ask me to give up everything I have to show how much I love you, I would do it.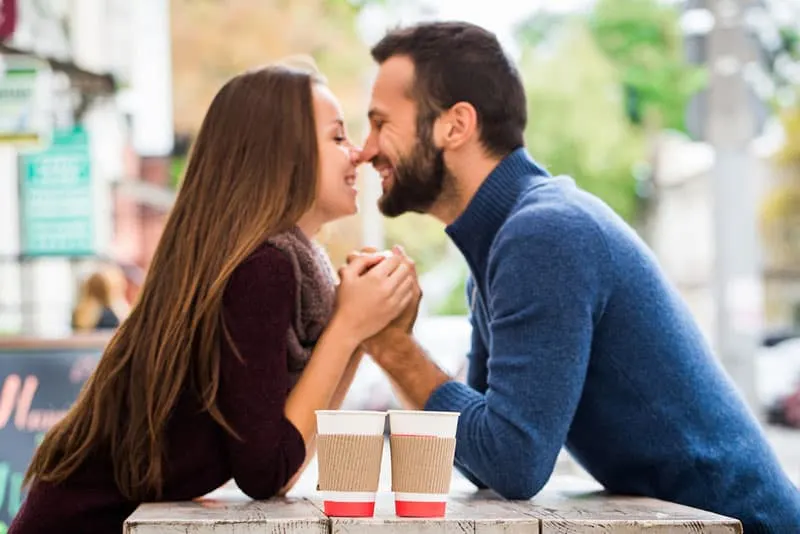 51. I don't need you. But I do want you in my life. I wish to see your face every morning when I wake up and every night right before I fall asleep.
52. I love to think of myself as a strong woman! But you melt the floor underneath my feet, and you make me feel so weak.
53. No matter how independent I am, I will always ask for your help. For I believe that you're the only one capable of saving me.
54. No love song will ever be able to describe the love that blooms between us, for they simply lack the experience.
55. Even the nightingale's song doesn't compare to the beauty of your voice!
56. I will never hurt you because one heart beats in two bodies. I would fall into pieces if I ever managed to make you cry.
57. I love to fall asleep to the melody of our heartbeats. There is nothing more peaceful than to know that you are alive and that you are here, with me, in this peaceful moment.
58. You are the proud owner of my heart, and you will forever be.
59. When you told me you loved me, my heart skipped a beat. It must have thought that the day had come on which I could never be happier than at that particular moment.
60. I am yours. I will forever be yours. Only yours.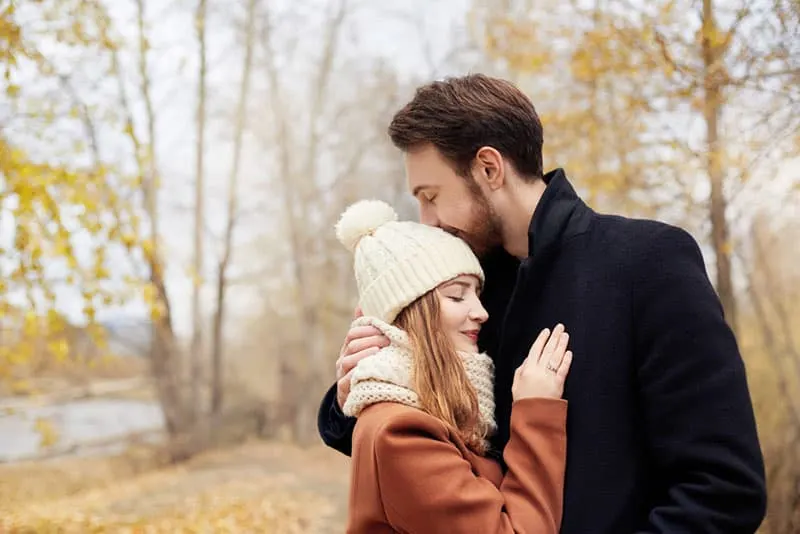 61. I love you. For me they are not just words, they are the promise I am giving you to forever stay by your side.
62. It is the greatest happiness for me to call you mine.
63. I would never want another life. For in another life, I might not be living by your side, and that is my greatest fear. So please, don't ever make this nightmare come true—I don't want to live a day without you.
64. Please see me as I am. I am yours.
65. Don't you dare forget how much I love you! For my heart is breaking just at the thought of you doubting my feelings.
66. I am more than happy to stay by your side because nothing brings me greater pleasure.
67. You understand me. You support me. You're always there for me when I need you. Oh, what did I do to deserve you?
68. I just wanted to remind you that I love you. You know that already, but I just wanted to mention it.
69. Every day you do so many little things that bring joy to my life. Thank you for that.
70. I can finally see that happy endings exist because my happy ending is you.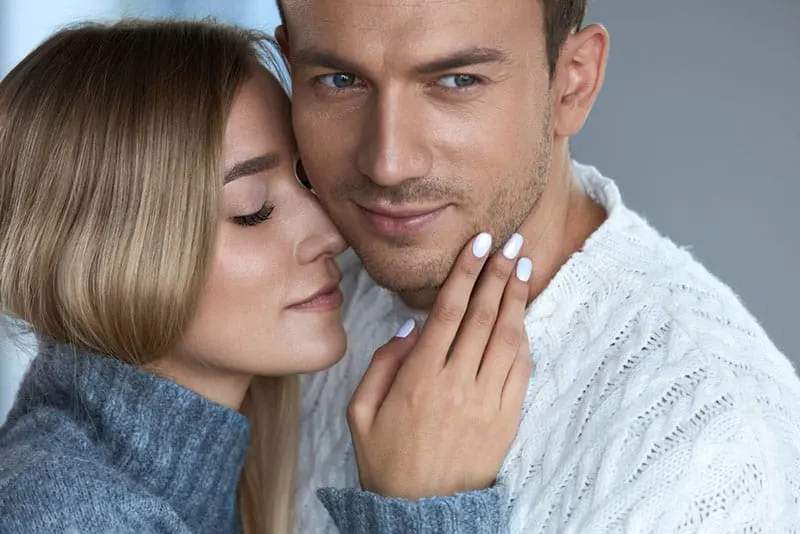 71. I love it when I catch you looking at me. It always makes me feel so special.
72. My favorite music is the sound of your voice.
73. If you only knew how much joy wakes up in me every time I look at you, you would wonder if a person is truly able to feel such strong feelings.
74. Just when I think that I am not able to love you any more, you prove me wrong.
75. I want you to know that there is no one who can replace you.
76. I am so completely in love with you.
77. The only time I stare anxiously at my phone is when I'm waiting for your text.
78. Even a thousand suns cannot shine brighter than your smile. You light up my life in every possible way. Never stop doing that!
79. You have no idea how much my heart races when I see you.
80. You are the sweetest beginning of a never-ending love story. You are the Prince Charming, and I'm the princess in the story.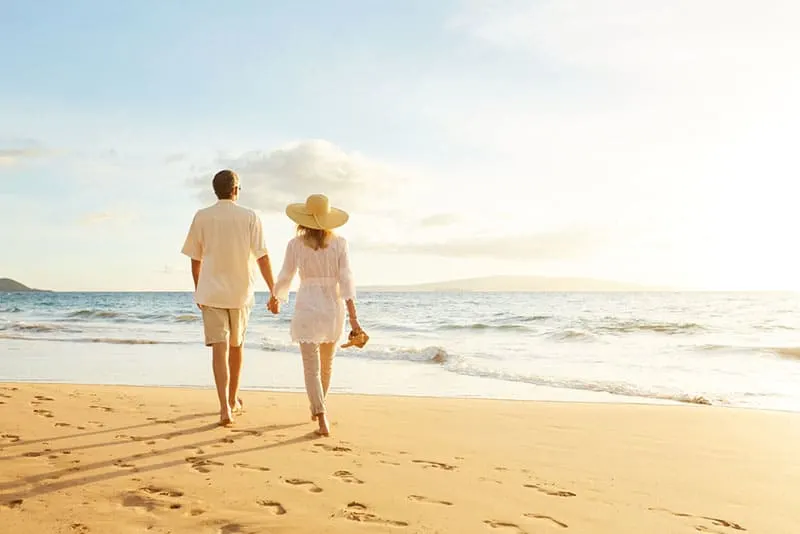 81. So far, every moment we've spent together has been awesome. But I promise you that the best is yet to come.
82. Only you can kiss me a thousand times a day and every one them would feel like the first kiss I ever had in my life.
83. Since I've met you, I cry a little less, laugh a little harder, and smile all the more. Just because I have you, my life is a better place.
84. Every time I try to keep my heart away from you, it revolts and escapes. My heart finds you and wants to be locked up in you forever!
85. You're my paradise, and I'd happily get stranded on you for a lifetime.
86. Since I met you, I haven't spent a single moment without thinking of you. You are in my thoughts, in my heart, and in my mind always.
87. The only time I stupidly smile at my phone is when I get text messages from you.
88. In your arms, I have found my perfect hiding place. I can avoid the rest of the world and still feel like I have everything right here, right in your arms.
89. Next time I hug you, I probably won't let go for a long time.
90. I was a nobody going nowhere. But you made me feel like the luckiest girl in the world. Your love is what I need and what I want for the rest of my life.
91. I can't decide if the best part of my day is waking up next to you or going to sleep with you. Hurry home, so I can compare the two again.
92. You did the unimaginable to have me in your life. Now that I'm in, I promise I will do everything to keep you there!
93. Everyone has their own motivation to get up in the morning and face the day. You are mine.
94. It feels like yesterday that I used to dream of being with you for the rest of my life. Now, I wake up every day knowing that you're a part of it.
95. When I tell you "I Love You," I don't say it out of habit or to make conversation. I say it to remind you that you are the best thing that has ever happened to me.
96. Whenever you hold my hand, something in me says we'll never let go of each other, no matter what comes before us.
97. In a world of chaos, pain and suffering, as I look forward to seeing you again, it makes my trials and tribulations less hectic knowing that there's a light at the end of the tunnel. At the end of the day, I'll see you again.
98. I have seen amazing things. I have known wonderful people, but I have never known a more beautiful soul which can love so deeply and truly.
99. It's funny how you can go through life thinking you were complete until you fall in love. Now every time we're apart, I feel incomplete, my other half. I love you.
100. You're that chocolate that gets sweeter with every bite. You're that sweet smell that gets stronger with every breath!