After a while, it is natural for a relationship to lose its initial spark.
You see this is happening to your relationship or marriage as well, so you want to spice things up a little and most of all, you want to show your girlfriend or wife that your feelings for her are still strong like on the first day.
But the two of you have been together for ages and you feel like you've run out of ideas to prove your love to her.
If this is the case with you and your relationship, you've come to the right place.
Although being romantic means different things for all of us, there are some cute everyday things that you can do for your better half which every girl will definitely enjoy.
And the best part is that none of these ideas are expensive and none of them require any extra effort. Sometimes, it's enough to come up with new interesting topics to talk to her about.
So here are 20 romantic, cute everyday things to do for your girlfriend or wife which she will definitely love and which will knock her off her feet for sure.
Also, check out this list of cute names to call your girlfriend or wife, this makes things extra sweet.
Send her a good morning text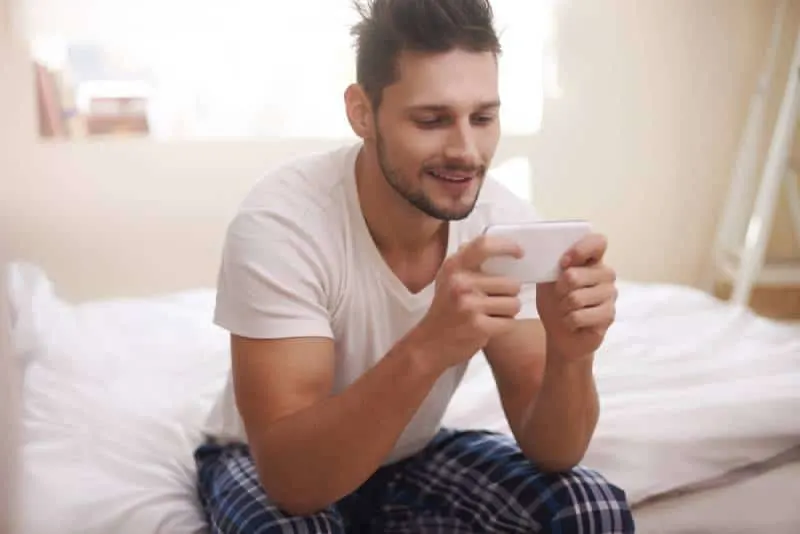 No matter how romantic or unromantic your wife or girlfriend is, she will love to see your name on her phone displayed the moment she wakes up.
Therefore, one of the cutest things to do for your girlfriend is definitely sending her a good morning text each day.
This will give a great start to her upcoming day and it is something that will put a smile on her face for certain.
Send her a goodnight text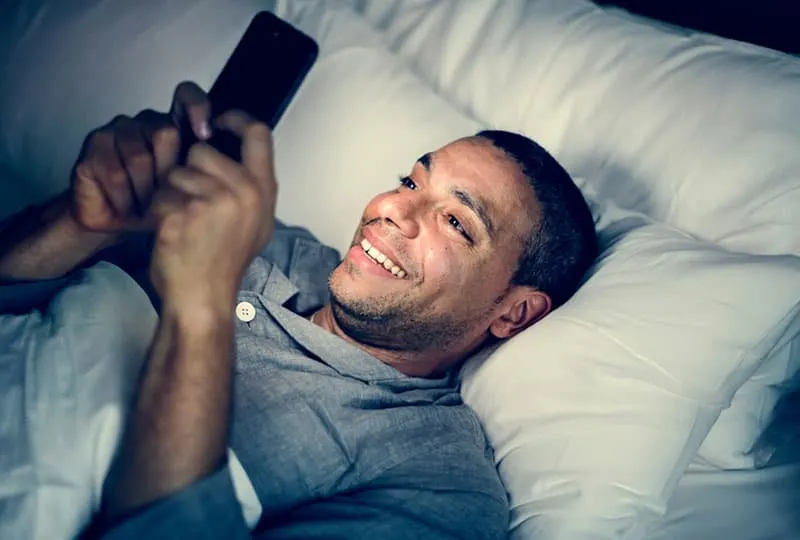 The same way girls like to see a good morning text, they also like to receive a short goodnight text each night (or a good night paragraph).
It means that she is the last thing to cross your mind before you go to bed and it will give her a peaceful sleep, knowing that everything is OK between you guys and knowing you think of her the same way she thinks of you. You can also tell or send her one of those short romantic bedtime stories.
Give her a massage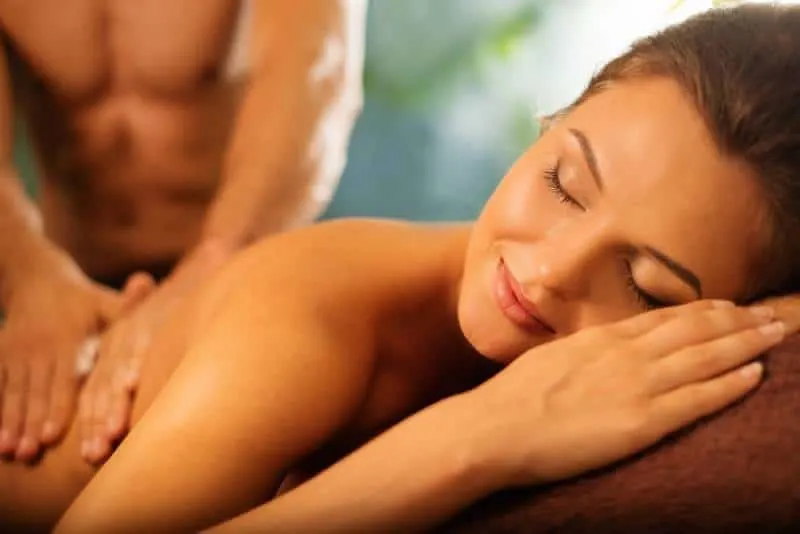 Giving your partner a massage doesn't have to be anything sexual. But still, this is a very intimate act.
By giving her a massage, you are showing her that you want her to be relaxed when she is with you and you want to be her own personal stress relief.
Take her out without any reason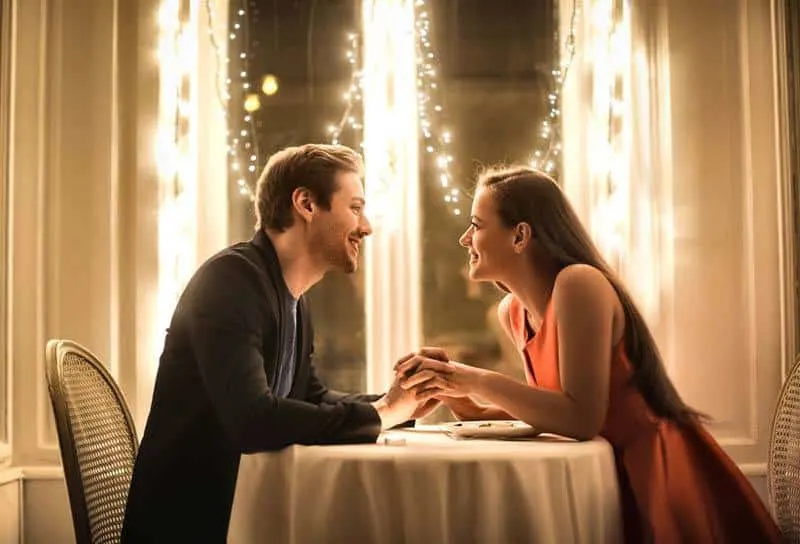 Although most guys will take their girlfriend or wife out on a special occasion, you should be different and take your girl out without any specific reason.
This will show her that you love her every day of the year and it will definitely be a surprise for her.
Take her breakfast in bed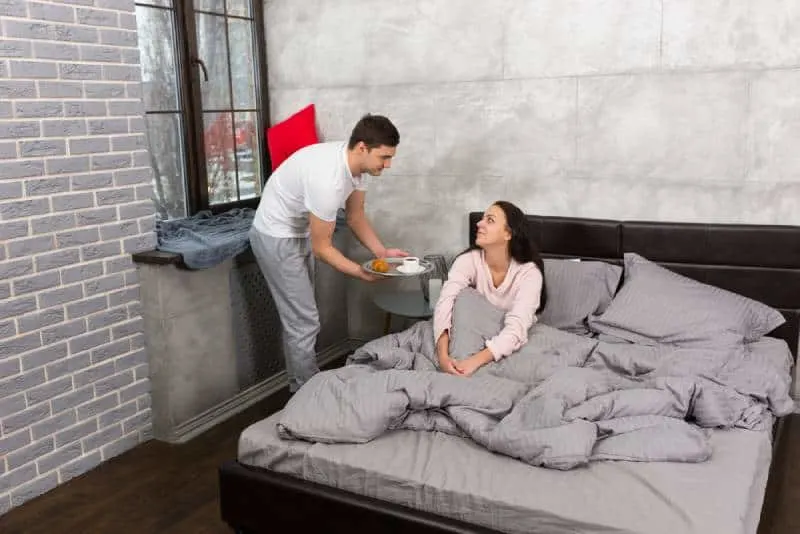 You may think that breakfast in bed is something you only see in the movies but it is definitely one of the cutest things to do for your wife or girlfriend and something you should do if you want to make her happy.
It is not only romantic but it also shows how much you care for her and that you want to do something nice for her.
Write her a love letter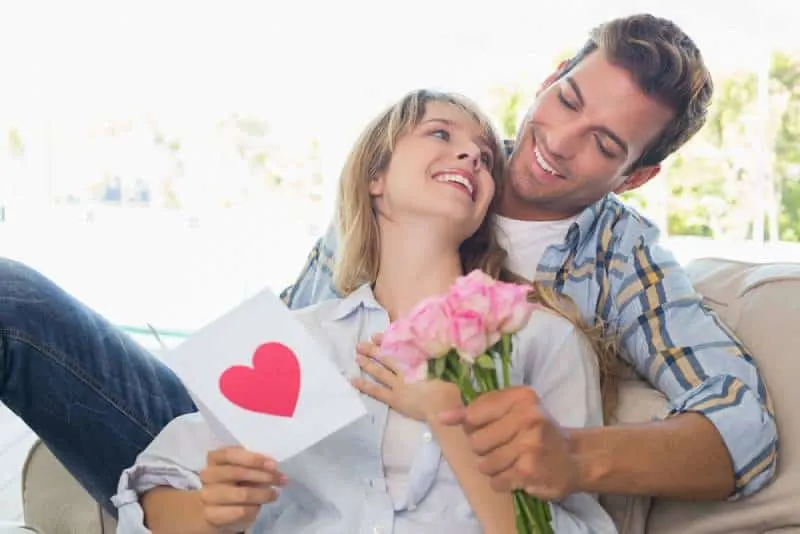 Writing love letters is something that is timeless and that never goes out of style.
You may think this is a cheesy thing to do or that you'll be ridiculed if you decide to send your wife or girlfriend a love letter or a love note but trust me, in today's era of texting, it will be refreshing for her to receive something handwritten by you for a change.
Buy her her favorite chocolate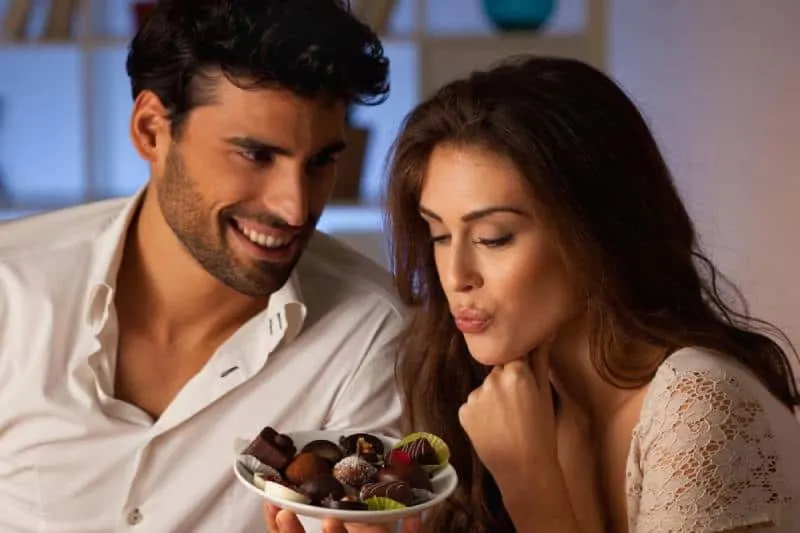 There probably doesn't exist a girl who is immune to chocolate and sweets.
If you buy your other half her favorite chocolate or her favorite ice cream, it doesn't only show her that you want to make her happy but it also shows her that you've been paying attention to the little things she's been telling you, as you remembered what her favorite treat is.
Give her 'love coupons'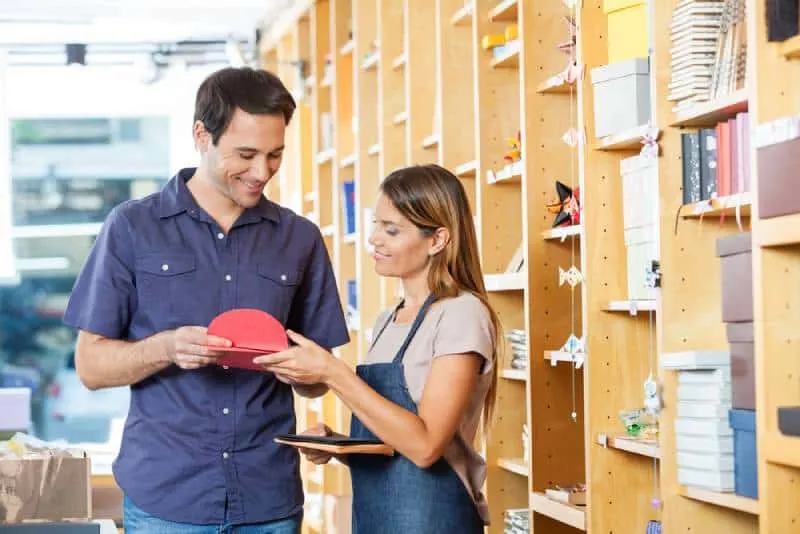 Another cute thing to do for your girlfriend is to write her 'love coupons'. These 'love coupons' can include fun activities for the two of you to do together, such as 'a massage', 'a dance', 'spending time together', etc.
So whenever your girlfriend or wife feels like doing something together, she will just pick one of these coupons and you have to do what is written on it.
Buy her flowers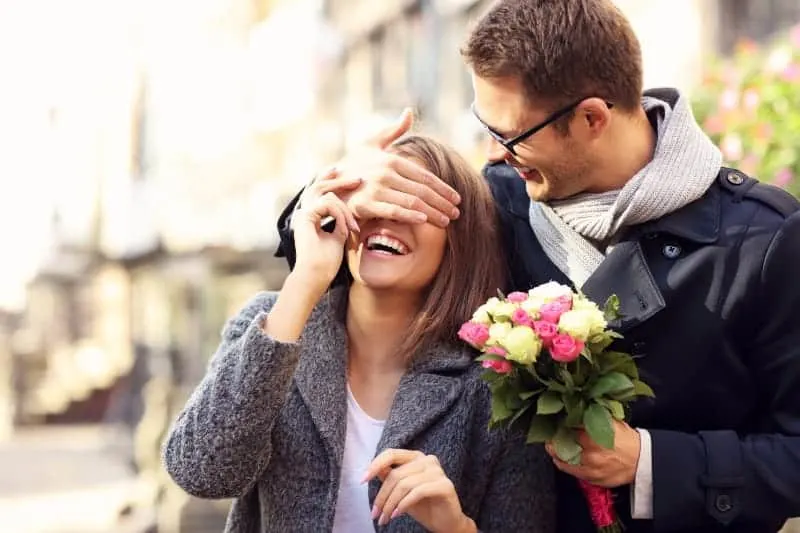 There is one thing you should always remember and that is that flowers never go out of fashion and almost every girl in the world likes to receive them.
You don't have to buy her expensive bouquets—sometimes, even a single rose you picked in someone's garden will brighten her entire day.
Write her Post-its with all the reasons why you love her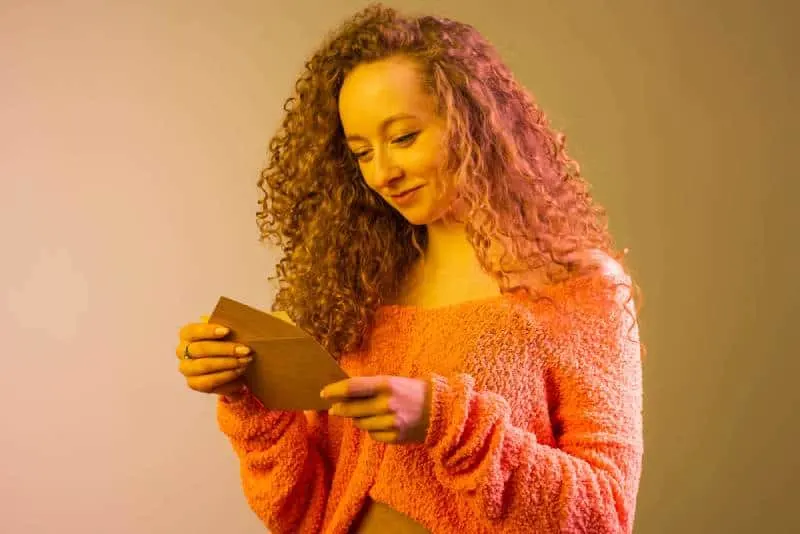 This is something you've probably seen in the movies but you never actually thought of doing yourself.
Writing love notes or Post-its which will put together all the reasons you love your girlfriend or wife and placing them all over her apartment or her car is something every girl will fall for.
Of course, it's important you personalize these Post-its, by writing some things that connect the two of you.
Sing her a romantic song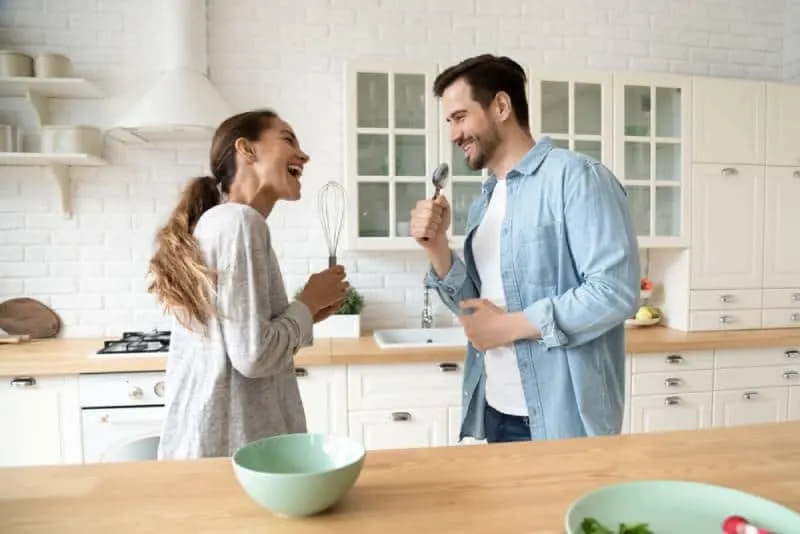 Music is and always will be a part of our life. So singing your wife or girlfriend a romantic song (even if you don't have any extraordinary vocal capacities) is one of the things every man should do for his wife or girlfriend.
Do you remember which song played when the two of you met? Or when you kissed for the first time? If you do, this is, without question, the song you should go with.
Take her on a road trip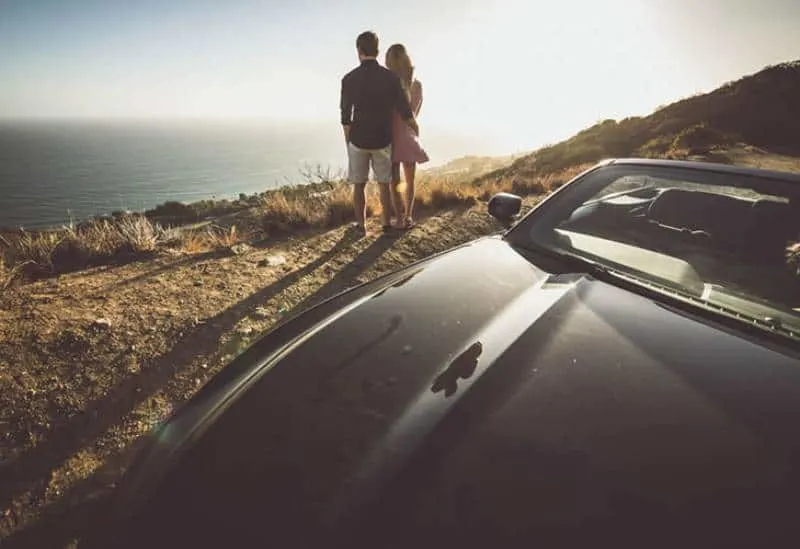 Road trips are a fun activity you do with your friends. But just because you are in a serious relationship or marriage, it doesn't have to mean this is something you can't do with your girlfriend or wife.
Whether the two of you decide to take a road trip on your own or you decide to do it with a group of friends, this will definitely be an unforgettable experience and something that will bond the two of you even more.
Kiss her hand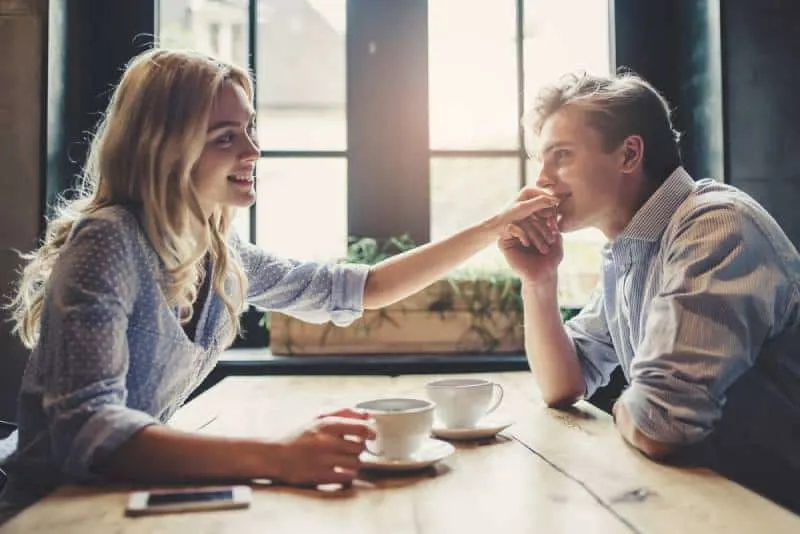 Kissing a lady's hand was something that all gentlemen did in the past and sadly, this is not customary anymore.
But it's time you show your girl that you are a real gentleman and that you treat her like a lady and what better way of doing that than by kissing her hand?
Open the door for her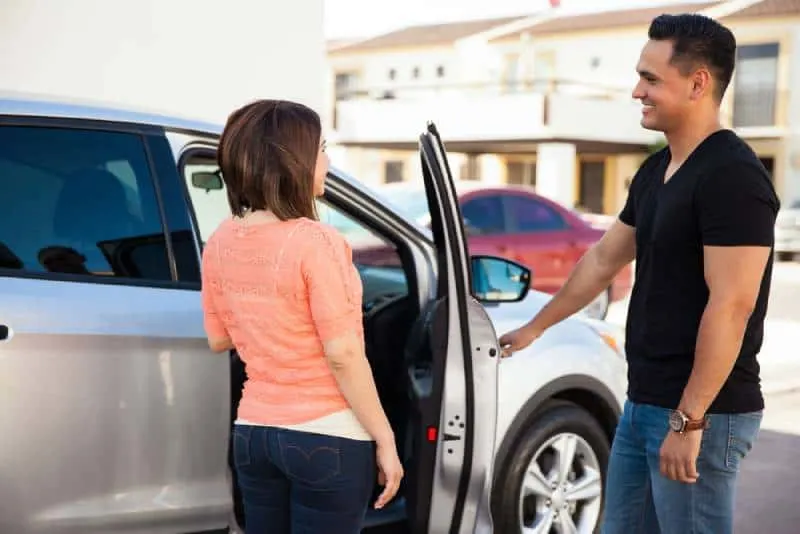 Another thing that gentlemen always did back in the day was open doors for every woman around them.
No matter what you think of this, opening the door for your girlfriend or wife is something that will never get old and it is a sign of the great respect you have for her.
Kiss her on the forehead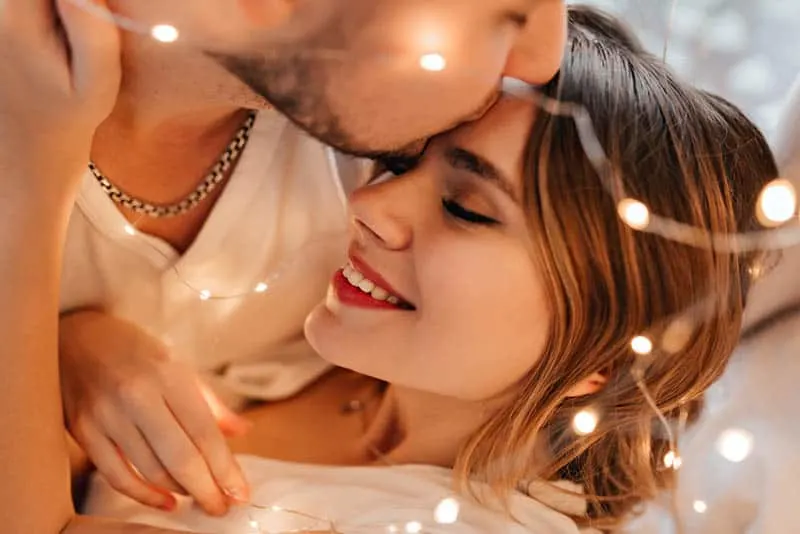 Sometimes kissing a girl on the forehead can mean much more than kissing her on the lips. It shows the great intensity of your feelings for her.
Besides, it also implies that you have the need to take care of her and to protect her and that is an urge all men get when they are around their loved ones.
Cook dinner for her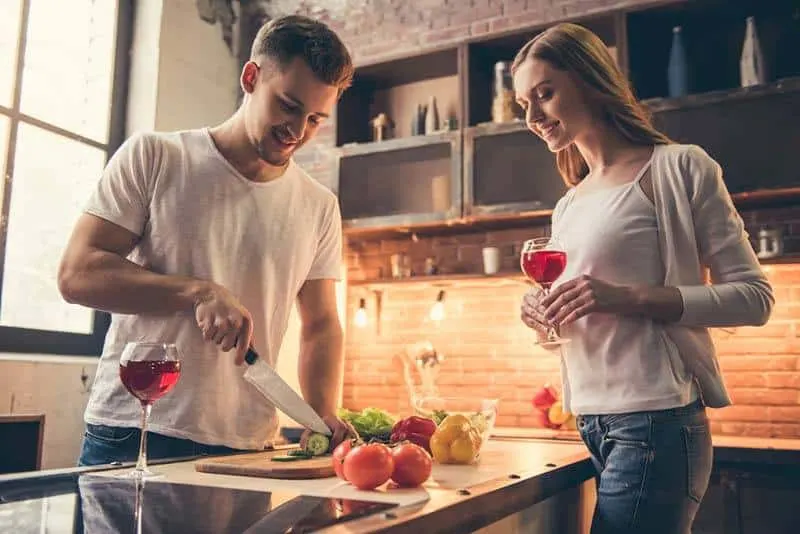 Another cute thing to do for your girlfriend or wife is to cook her a romantic dinner without any special occasion.
When she is tired and after she's had a stressful day at work, the best thing that she could come home to is a home-cooked meal. It doesn't have to be anything special or complicated to make but it is a really romantic act.
Take her to see a romantic movie
One of the romantic date ideas which will make your and your partner's time together more special is taking her to see a romantic movie.
I know you probably don't like watching romantic comedies and that you'd prefer an action movie or a horror but trust me on this—taking her to see a romantic comedy or a chick flick is something that will make her happy without question and you'll both have a good time.
Make her a music mix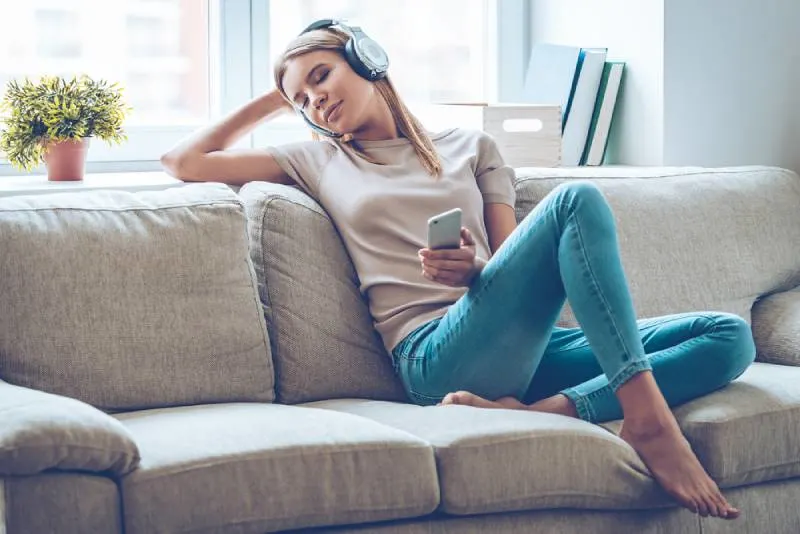 One of the things which will make your other half feel more loved is making her a music mix of all of her favorite songs.
If you want to be extra-romantic, you can add songs which are special for the two of you and which will remind her of some of the moments she has shared with you.
Compliment her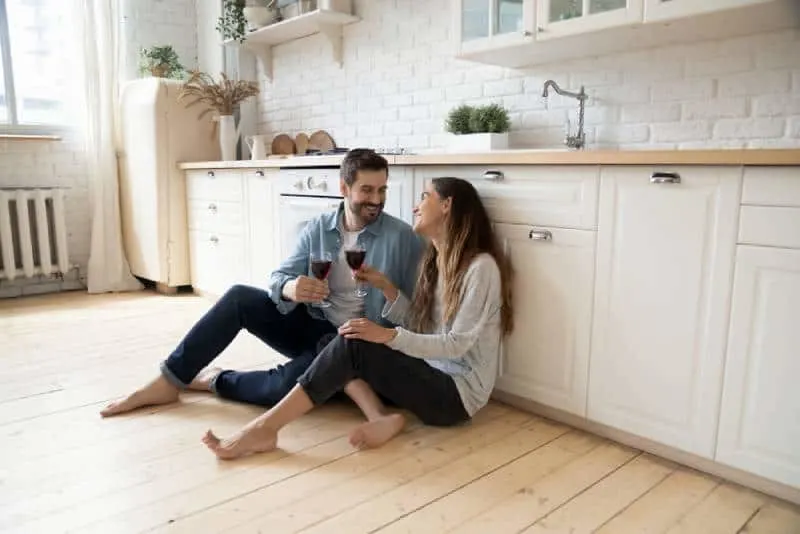 All girls want to feel loved and wanted by their boyfriends or husbands and all girls love compliments.
Therefore, you should never forget to compliment your girlfriend or wife, even if the two of you have been together for years.
Just casually mention that she is looking especially beautiful or stunning today and you will definitely make her feel better about herself.
Make her a gift basket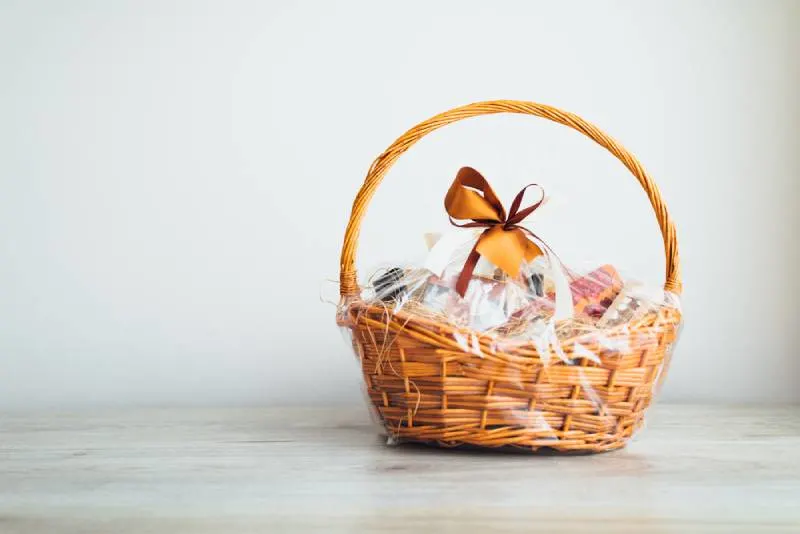 One of the cutest things to do for your wife or girlfriend is making her a gift basket. This basket doesn't have to include expensive presents.
On the contrary, it should be full of small, romantic gifts and the things you know she likes, such as a stuffed animal or her favorite lipstick.
Be nice to her friends and family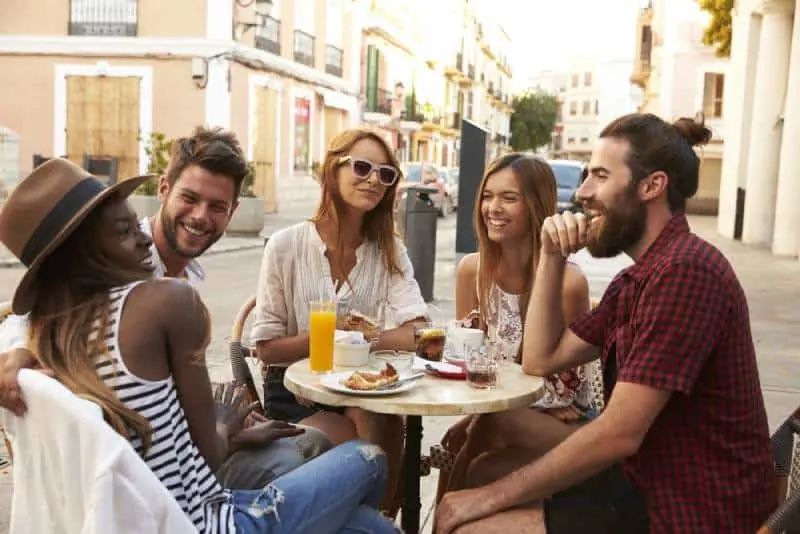 When you are truly in love with your girlfriend or wife, you won't be nice to her only but you will also respect and treat kindly the people she loves and cares for.
This is especially the case with her friends and family. Even if you don't have common ground with these people, always remember they are important to your better half so always do your best to treat them nicely. Trust me—this will mean so much to her.
Do small chores for her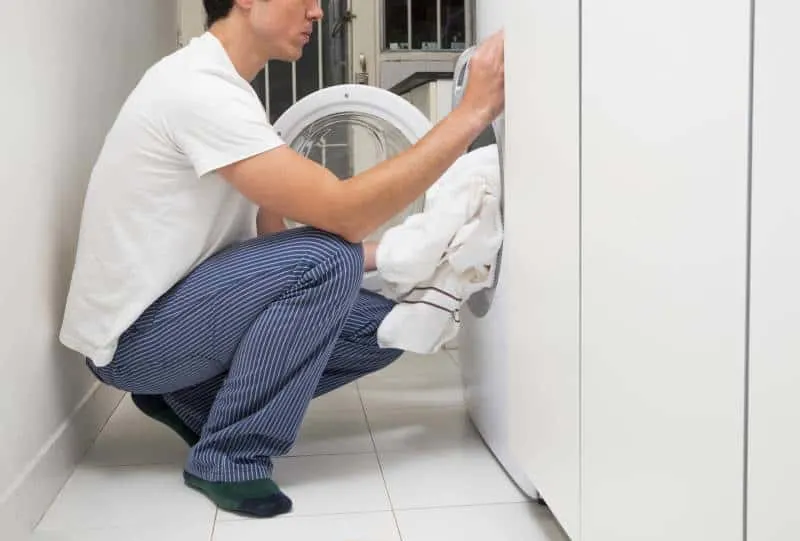 We all live busy and stressful lives and your romantic partner is no exception.
So when she comes home tired from work, make sure to make things easier for her.
Do small chores to help her out, even if it's just washing the dishes or cleaning around the house. Trust me on this—this is something she'll appreciate more than anything.
Dance with her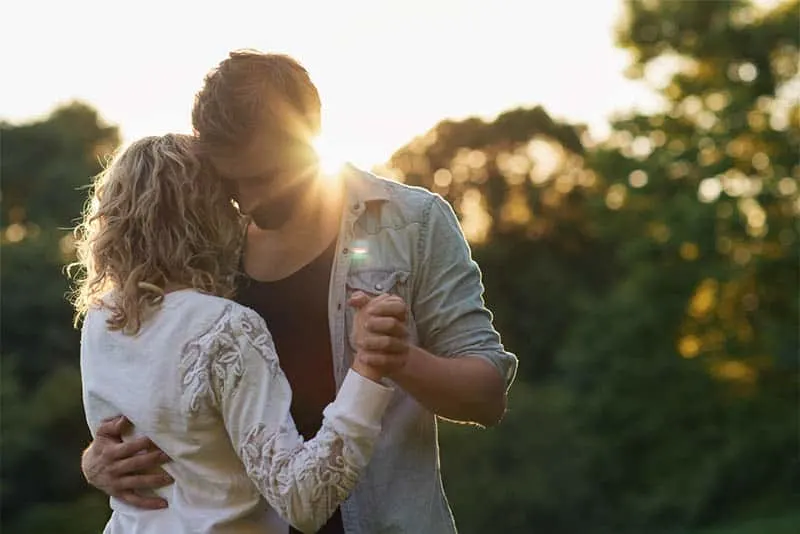 It seems that dancing is slowly going out of fashion. And I am not talking about club dancing here, I am talking about real, romantic, old-fashioned dancing that most girls love but are usually afraid to admit.
If you want your girlfriend or wife to see how much you love her, you should definitely take her out dancing because it is something that will make her feel special.
Make her a photo album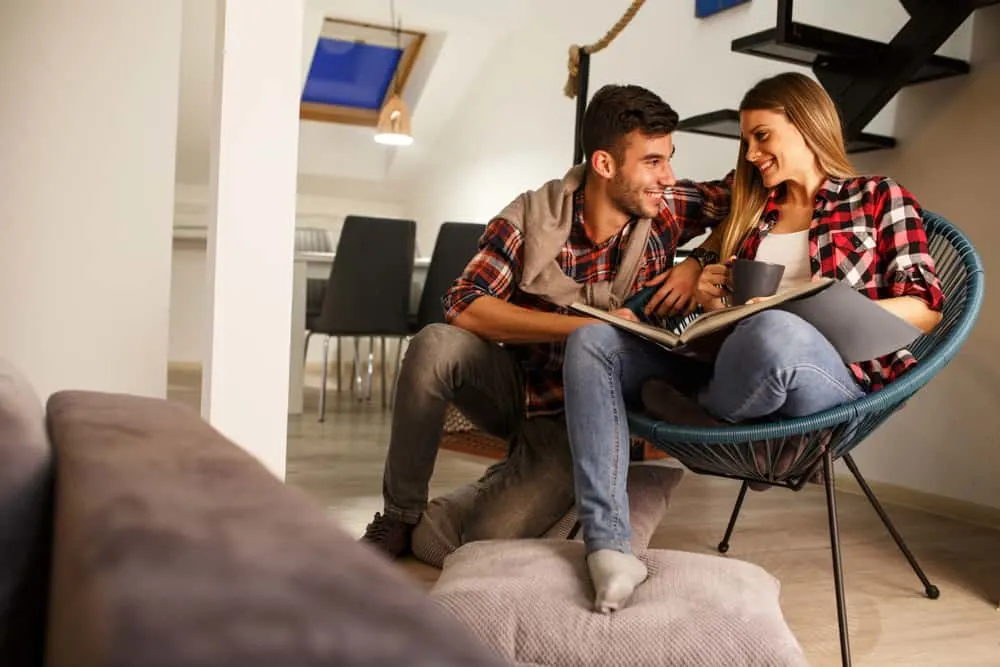 Another cute thing to do for your partner is making her a photo album.
We are all so obsessed with social media that we rarely have real photo albums anymore so this will definitely be a surprise for your girl.
This album should be full of pictures of the two of you and this is something she'll cherish as long as she lives because it will make her smile while she remembers all the memories you two have.
Hold her hand in public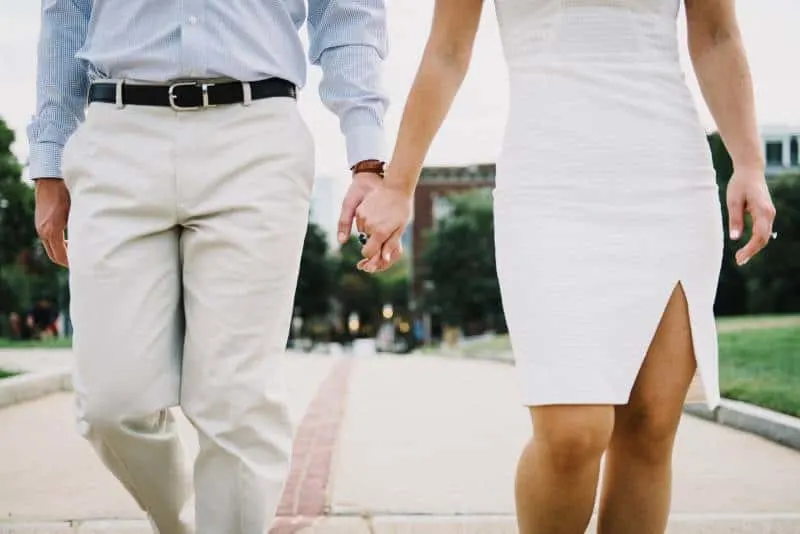 All girls need confirmation from time to time. So although you think that holding your girl's hand in public is something not so relevant, it is actually an act which sends a strong message.
By holding her hand, you are showing the entire world that she is your girlfriend or wife and that you are proud of that fact.
You are also showing her that you have her back and that she has you to hold her hand through all of life's difficulties.