Even though online and face-to-face dating are quite different, they have one thing in common: the first impression is everything.
Nevertheless, coming up with a smooth conversation starter to help you break the ice with your match is not an easy thing to do in person or on a dating app.
That is why we are here to assist you by giving you the most effective list of Tinder pick-up lines that actually work (and you can use them on other dating apps, as well).
And not only that—you are also getting some tips which will definitely help you out with creating your own striking openers.
4 Mistakes You Should Avoid At All Costs
Sounding desperate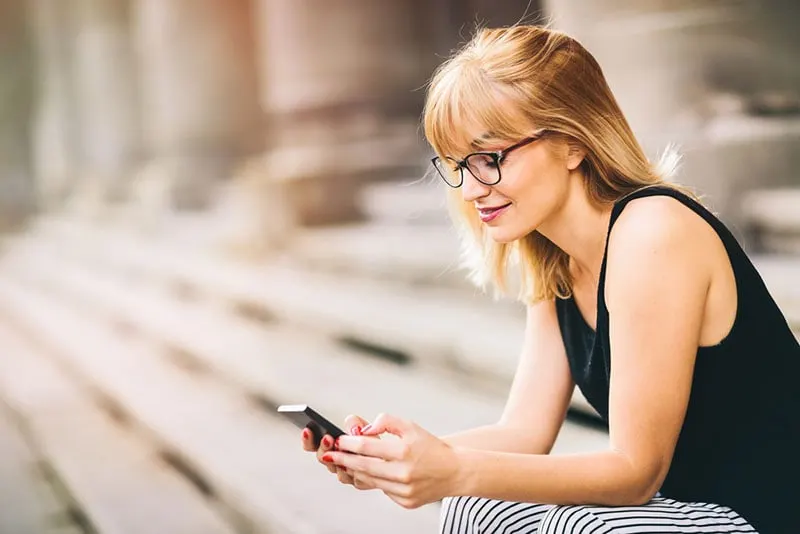 One of the first mistakes both men and women make when it comes to opening lines in online dating is sounding too needy and desperate.
So, you are after something serious but you don't want your match to get the idea that you are ready to settle for the first person who comes your way, just to get a date.
While writing your first Tinder message, avoid big, romantic paragraphs which give the impression that you have already fallen in love with this stranger you are just about to talk to for the first time.
Also, if the other person doesn't reply to your message right away, this doesn't mean that you should continue talking to yourself until they text you back.
Don't let the fact that they've left you on read offend you and don't even think about insulting them just because they chose to ignore your message.
Even if you get don't get an answer, accept it and move on to someone new.
The last thing you want to be is too pushy and clingy because that will definitely blow all of your chances.
Related: How To Respond To Hey On Tinder: 15 Impressive Replies
Being too ordinary or sounding cliché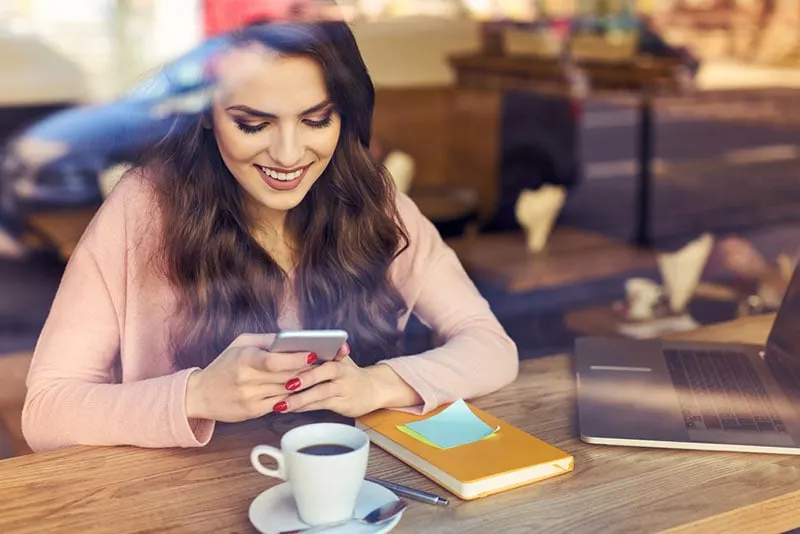 Everyone on Tinder (and especially girls) get a ton of messages every day.
However, most of these lines are pretty much the same and they rarely manage to intrigue the other person enough for them to reply.
That is why you have to avoid being too ordinary or sounding cliché when you want to break the ice.
Not saying anything besides hi, giving the usual compliment or asking about their day simply doesn't work well on Tinder.
Even though there is nothing wrong with starting a conversation this way in person, this is the beginning of almost all Tinder opening messages everyone receives.
Besides, it can give the other person the impression that you've sent the same line to everyone and that you basically don't care whom it will work on.
Remember that this person doesn't see you face-to-face—they can't be enchanted your charm, your smile or your behavior in general.
That means that the only thing you can rely on besides your photo is your sense of humor and that is something you have to use to your own advantage.
Don't be a creep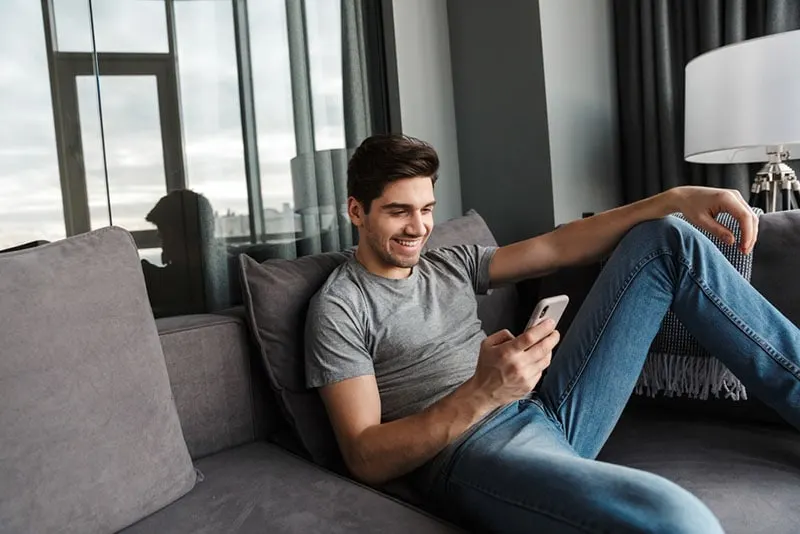 There is nothing wrong with the fact that you've come to Tinder in search of a one-night stand or casual sex.
Even though you should never lead others on by convincing them that you want something more and although you should be clear about your intentions, mentioning sex right from the start is one of the worst Tinder conversation starters.
Offering sex or making sexual innuendos in your first message will just make you look like a perv and a creep and you'll probably get your ass blocked before you know it.
Besides, you always have to be respectful toward other people's boundaries, even when it comes to dating apps.
Don't be too passive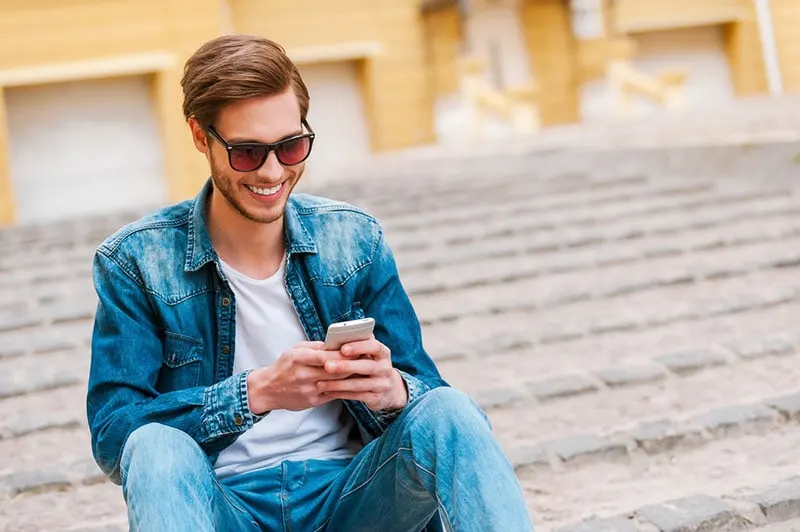 Your job is not done once you successfully manage to start a conversation with your match.
Breaking the ice is a huge step but if you get a positive response, you can't expect the other person to completely take over the entire communication and you shouldn't allow yourself just to follow their lead.
Even though your lines shouldn't be paragraph-long, you should also avoid responding with nothing more than 'haha' or an emoji.
Another thing you shouldn't be doing is just answering their questions and not putting any effort in to getting to know them as well.
Doing the things mentioned above just give out the impression that you've lost interest and that the other person is boring you.
Instead, do your best to get the conversation going and see where everything takes you!
4 Tips For Coming Up With The Best Tinder Openers
Make it personal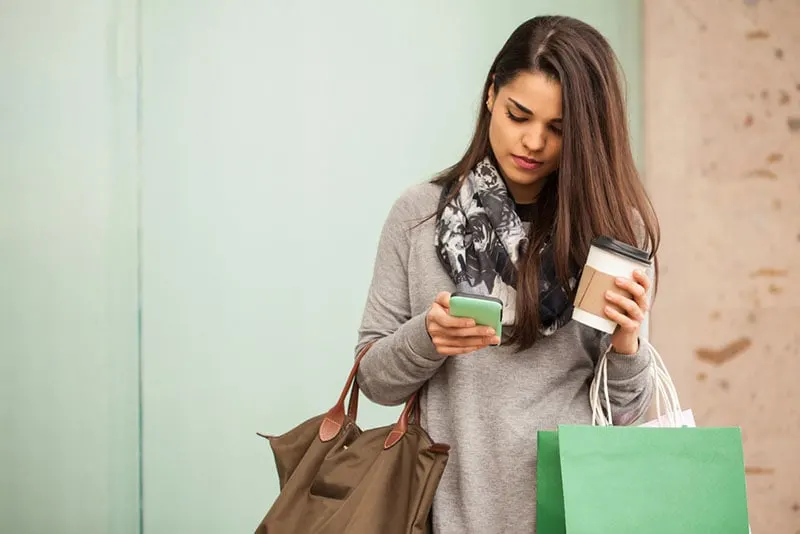 The fact is that we all want to feel special when someone is hitting on us and that is the case with dating apps as well.
So if you want to have a great Tinder opening line, you have to make it as personal as possible, so that this girl or guy you are addressing knows that they are the one you really like.
Don't get me wrong—this is not me advising you to try and make your match think that they are the only one you swiped right on.
No, this is just a way of creating a little bit of magic so they won't feel like they are nothing more than another fish in the sea.
Of course, don't try looking for them on social media or show them that you know some personal info about them because that would make you look like a stalker and it would definitely chase your Tinder match away.
Instead, what you should do is use their Tinder bio and photo to help you start a conversation and make the other person see that you were interested in them enough to read through their profile more thoroughly.
If you have a chance, make a pun with this person's name and interests, without it being insulting.
If you see that they are into a sport, for example, making a reference about something connected to that sport is always better than just asking them about their favorite team and player.
And the same goes for every possible interest they might have.
When it comes to your match's Tinder photo, you can also use it to your own benefit.
For example, if you see that their profile picture was taken someplace you also visited, you can make a reference to your experience there.
If they have a cat or a dog on their picture with them, start the conversation by mentioning your pet or asking about theirs.
Keep it casual and simple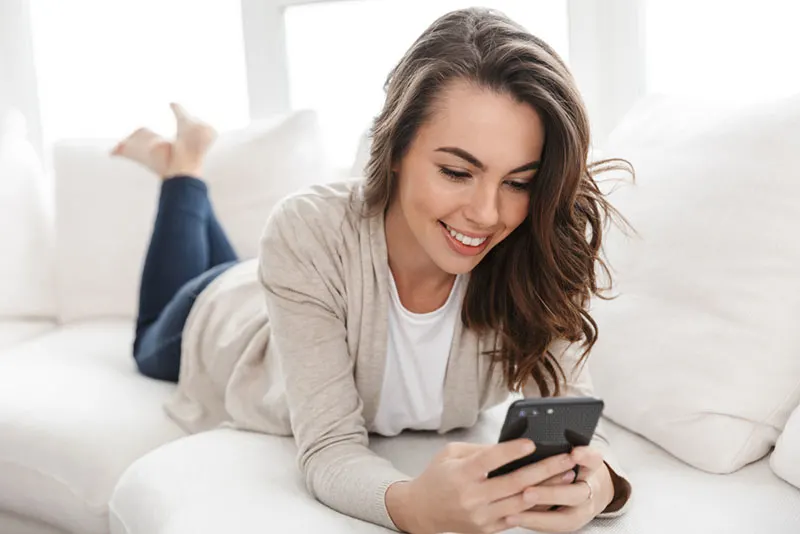 Another piece of advice you need to follow if you want to make your Tinder openers as appealing as possible is to keep everything simple and casual.
Don't be too complicated, don't overwhelm your match with too much information (or questions), don't start your message with an essay and don't be overly romantic (because you will probably appear as pathetic).
Instead, imagine that you are talking to a friend and just be yourself .
Even though you like this person's profile enough to make the first move, act like the possibility of them turning you down is not such a big deal (and let's face it—it is not).
Be different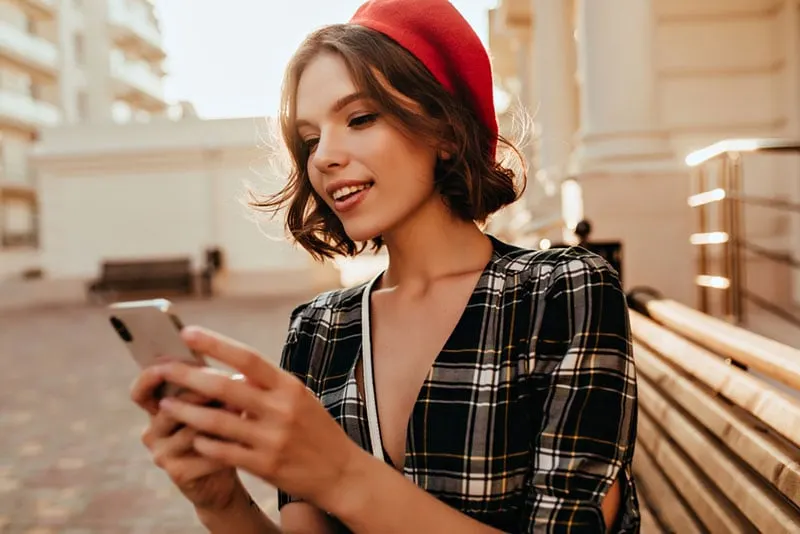 One of the most precious qualities to have in today's dating market, and that includes online dating as well, is being able to stand out.
Being special and unique and not blending into the masses is something that improves your response rate on dating apps.
This doesn't mean that you have to pretend that you are something you are not or that you should make a fool of yourself just to be noticed.
Nevertheless, you need to show your match that you are not just one of the million people hitting on them and that you are the one who deserves a response.
Sometimes, showing the other person that you have what it takes to cut to the chase right away is the real deal, even though it doesn't have to succeed.
For some people, starting a conversation with a funny picture or a gif (which is related to their name, their bio or their photo) works like a charm.
I won't lie to you—you'll never be one hundred percent about what works out the best until you try your options.
And yes, some of the opening lines which will definitely help you stand out are quite risky. But remember that the one who doesn't risk actually risks even more.
Challenge them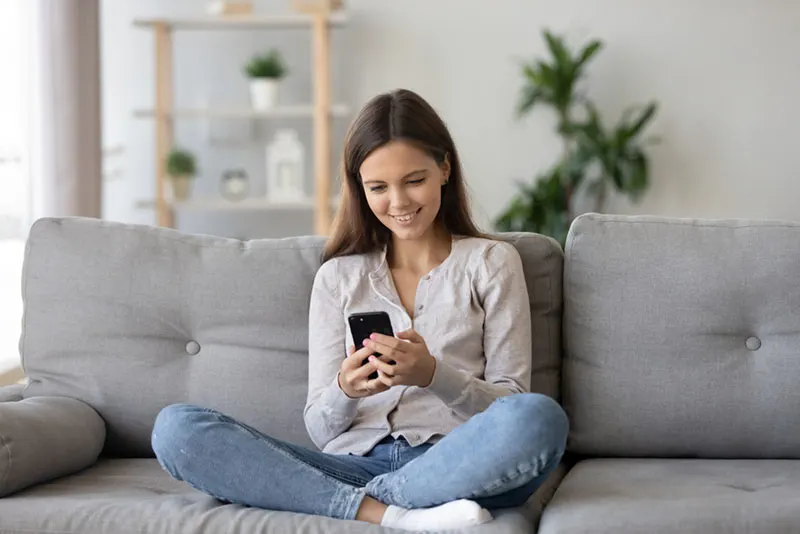 A good Tinder pick-up line always challenges the other person. In a way, it provokes them and awakes in them the desire to respond.
And that is exactly what you want, isn't it?
Contradict something your match has mentioned in their profile and show your disagreement to their opinion.
This doesn't mean that you should get into a fight with them—it will just help you keep the conversation going.
40 Original Tinder Openers That Work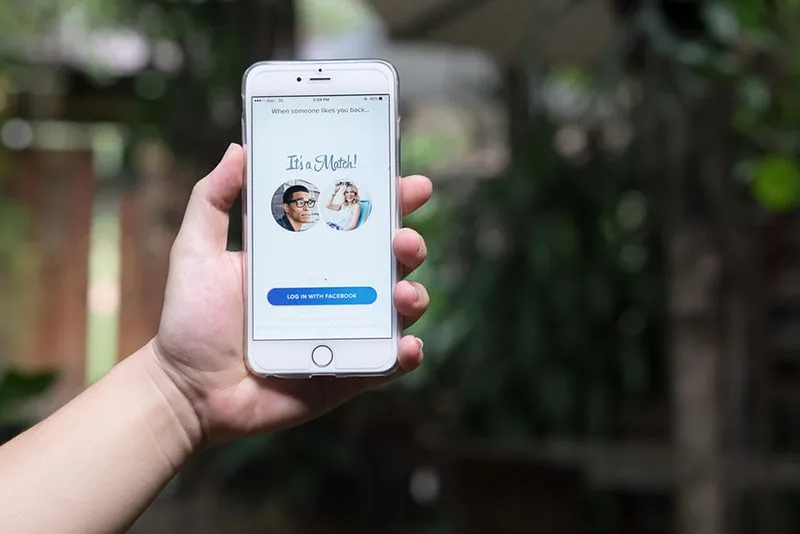 Now that you know all the mistakes you should avoid and everything you need to focus on when coming up with your Tinder lines, you are ready to check out these 40 legendary and original Tinder openers that actually work.
1. Titanic. That's my icebreaker.
2. Oh, I was hoping that you'd swipe right
3. You had me at 'It's a match'
4. Ouch! I almost swiped left
5. If we were to go out on a date, where would we go?
6. Let's cut to the chase and just go out on a date?
7. This is so us. Me doing all the talking. You sitting there looking all cute
8. Thanks so much for the match! My parents are super excited to have you over for dinner
9. Where and when?
10. *Let's pretend that I've put a corny pick-up line here* Can I have your number?
11. So, what is it that you want us to do?
12. Do you remember drunkenly walking into my room? –No. When was that? –Next weekend
13. Tell me you believe in love at first swipe
14. You have no idea how many times I had to swipe left to find you
15. I need to know more about your flaws before I agree to anything. Lay it all out!
16. I think you are really attractive. –Thank you. –So you agree, you think you are really attractive?
17. So, we matched. The next step is to start picking the wedding date, right?
18. What is an intelligent, attractive, young woman/man like myself doing without your number?
19. On a scale from one to America, how free are you tonight?
20. I would totally let you take me out on a date
21. Hello, I'd like to take a minute of your time to talk to you about myself
22. Is this the best opening line you've got on Tinder?
23. Hey, what's up? (they don't respond) Is this our first fight as a Tinder couple?
24. Hey, how much does a polar bear weigh? Enough to break the ice
25. Since you've asked, yes, I like you too
26. I advise you to delete Tinder cause you are making all the other girls/guys look bad
27. How does this work? Are we in a serious relationship now?
28. You look like a right swipe
29. Do you want me to hit you up with a cheesy pick-up line or can we skip that?
30. All of my friends would be so jealous if you went out on a date with me
31. We matched so I guess we both have good taste
32. Can you please stop staring at my profile and send me a message already?
33. Number. You. Now.
34. I don't know who you are. I don't know what you want. If you are looking for a hook-up, I can tell you that I don't do that. But what I do have is a very particular set of skills, skills I have acquired over a very long career. Skills that make me a delight for people like you. If you hate my opening line, that will be the end of it. I will not look for you. I will not pursue you. But if you do, I may ask you out on a date
35. I usually go for 8's but I guess I'll make an exception and settle for a 10 this time
36. We're still on for tonight?
37. Sorry, my app keeps on crashing. Do you happen to have WhatsApp?
38. We matched, so here I am
39. Since we are a match, does it mean that we are dating now? Wait until I change my Facebook relationship status
40. Can I be your Tinderella?/Will you be my Tinderella?