Emotions are not proven by love words but action – there's no doubt about that.
However, all of us enjoy hearing words of love, receiving goodnight paragraphs, good morning paragraphs for him and her, love poems, and other romantic things from our partners. So, your loved one is no exception.
That's why we're here: to give you a hand and save you from having to think of the right words to express your feelings.
Deepen your love by using all the right words – CLICK HERE.
Here you have the ultimate list of love messages and romantic words of love for every situation.
List of Romantic Words For Her And Him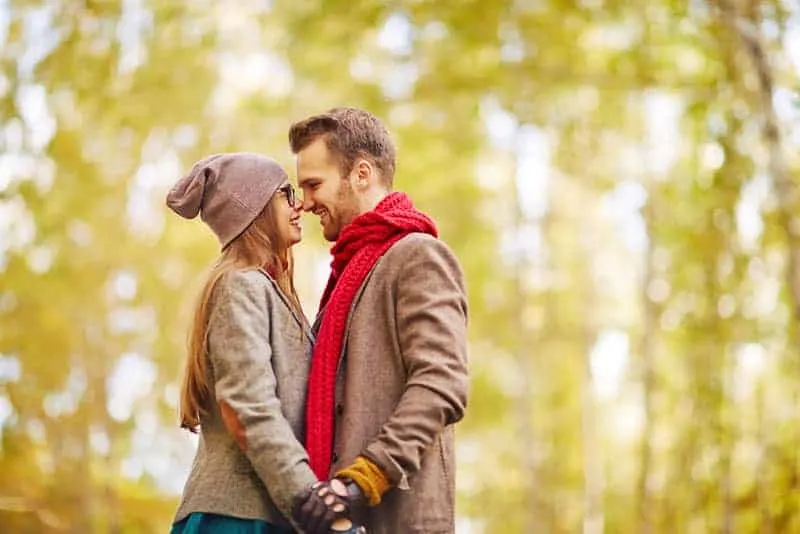 1. Sweetie, when I tell you how much I love you, I don't say it out of habit. I say it to remind you that you're the best thing that ever happened to me.
2. Until I met you, I wasn't aware that I could love another person this much.
3. Words can't express the magnitude and the depth of my feelings for you.
4. You might have your flaws, but to me, you're perfectly imperfect.
5. The way you look at me makes it impossible not to love you.
6. I could never thank you enough for being the light to my darkness and the angel in my hell.
7. Sometimes, I wonder what I did to deserve having someone as you in my life.
8. Loving you made me the happiest person in the world .
9. If I could choose how to die, I'd want for it to happen in your arms.
10. I love the person I became next to you. Thank you for showing me that I am lovable.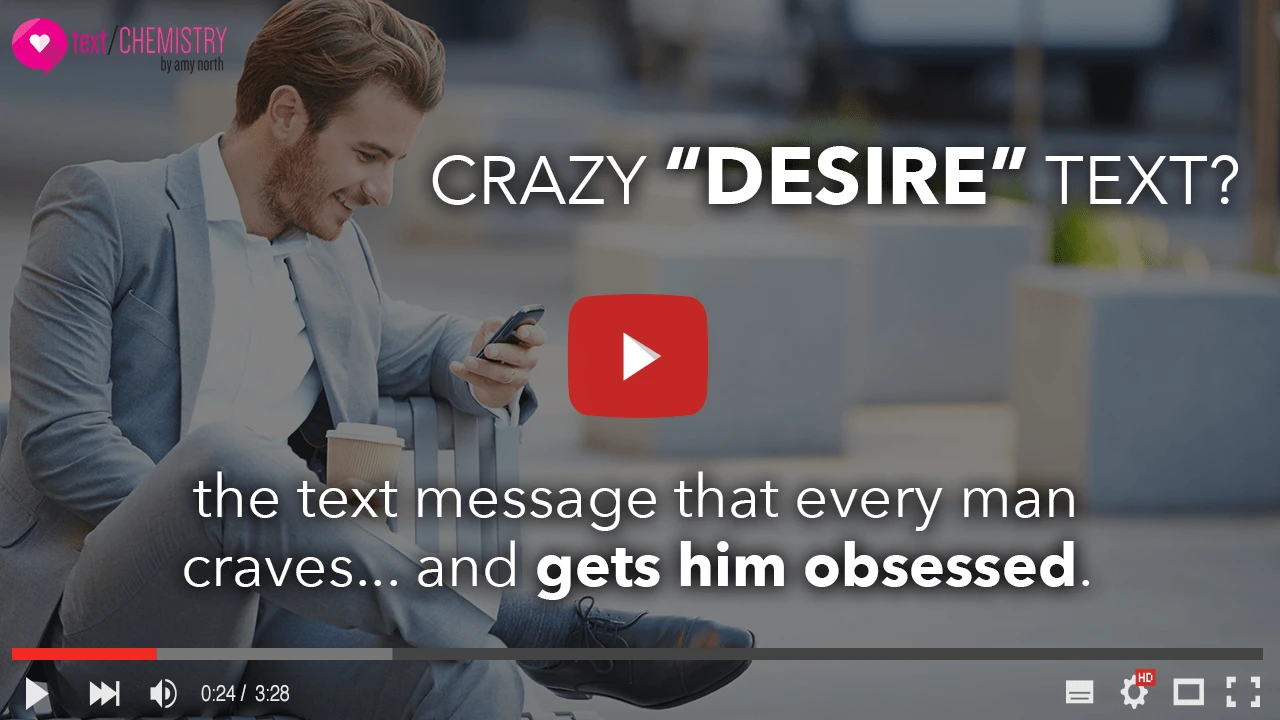 11. From the top of your head to the tips of your toes, I adore everything and everywhere in between.
12. I cannot imagine my life with you not being a part of it. I cannot imagine a life without your kissable lips, captivating look, and a calming hug.
13. Just remember, when things aren't going the right way, I'll be there to make it better.
14. I thought I fell in love with you from the very first moment I caught your captivating look and saw your ravishing beauty. I knew that you're the love of my life after all the love songs started reminding me of you and I started looking for you in all romantic quotes.
15. When I met you, I finally realized why it never worked out with anyone else before you and why I had to go through all of those heartbreaks. You're my only true love, my best friend, my destiny, my soulmate, my forever person, and the love of my life.
16. Waking up next to you every morning is a dream come true.
17. Sometimes, in the middle of the night, I wake up just to listen to the rhythm of your breathing.
18. I can't find the right words to express my undying love for you. I can only promise to love you for the rest of our lives. I know I love you because every time you cross my mind, I can't help but smile.
19. You're my peaceful harbor and your kindhearted soul is my home.
20. Having you in my life makes each day a little brighter.
21. Every love story is beautiful but ours is my favorite.
22. There's no doubt about one thing – we belong together.
23. The moment you showed up in my life, you filled all the empty space in my heart.
24. Your mesmerizing eyes captured my attention from the very first time I saw you. And those mesmerizing eyes are the reason I keep falling in love with you every time you look at me.
25. I'm convinced you were made to perfectly fit in my arms and that your luscious and kissable lips were made for mine.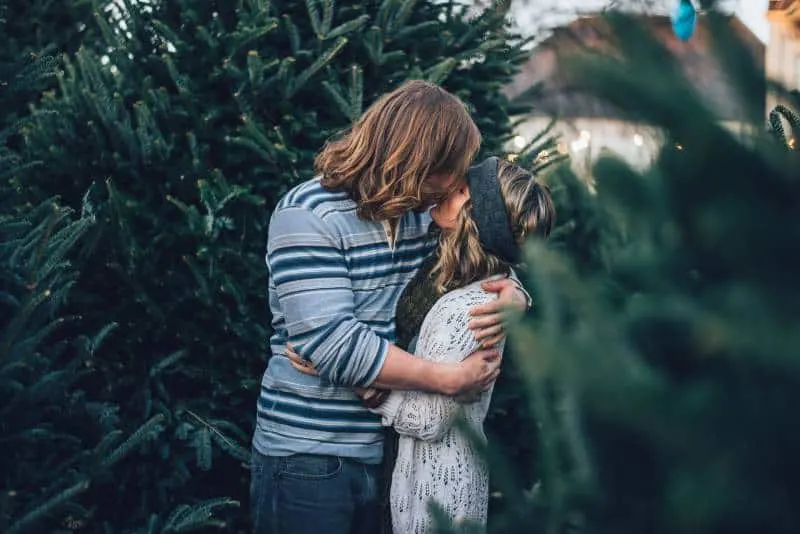 26. You're the best thing that has ever happened to me and I can't thank God enough for sending you in my life.
27. Nothing and nobody could ever stop me from loving you.
28. I love the way you love me.
29. I choose you. And I will choose you over and over again. Without a doubt, in a heartbeat, I will forever keep on choosing you.
30. Sweetie, I will stop loving you when the stars fall from the sky, when all the rivers run dry, and when I die.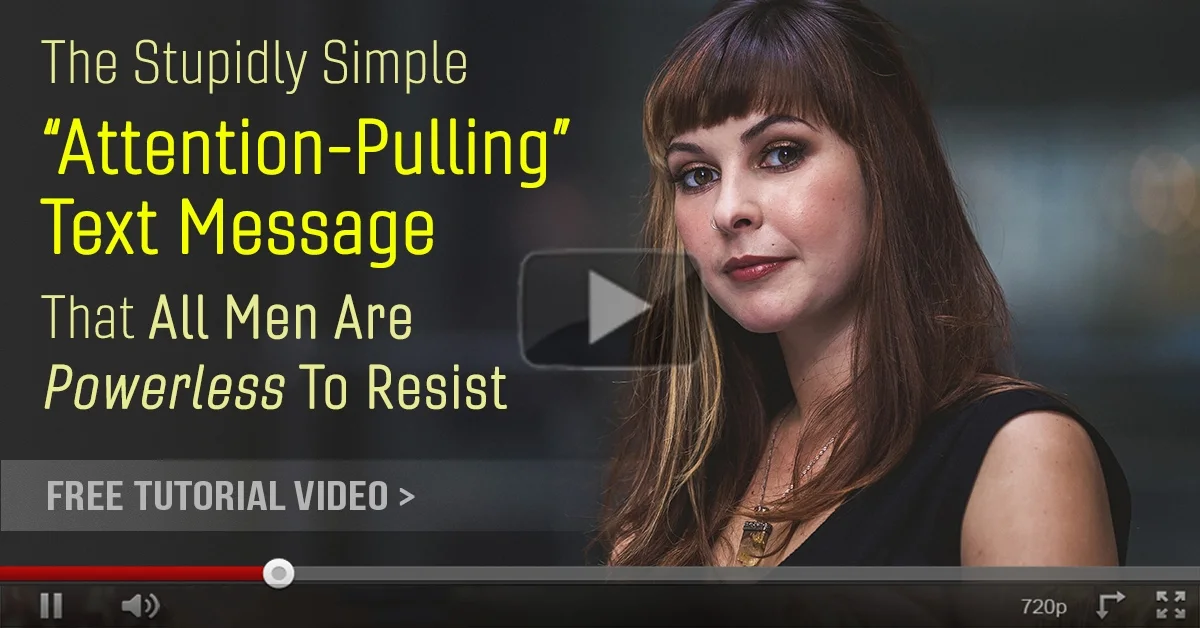 31. Your love is like a flame that has been lighting my path.
32. You're not just my number 1, you're my one and only. You're not just my main squeeze, you're the only person in my life.
33. I wish you two things: everything and nothing. Everything that makes you happy and nothing that makes you suffer.
34. You make my entire body tremble and my heart smile. You're endearing, lovable, and adorable.
35. The first person I think of when I hear the word "love" is you.
36. Thoughts of how much I love you are keeping me up longer and longer each night.
37. I'm addicted to your touch and smile. I'm hooked on your love.
38. If I could give you one thing in life, I'd give you the ability to see yourself through my eyes because only then would you realize how special you are to me.
39. Now that I have you, I know that fairytales come true.
40. The adorable sound of your voice is my favorite melody.
41. I might have fallen for you just because you're a good-looking heartthrob. But I grew to love you because of your kindhearted and feisty personality.
42. Ever since you entered my life, I cry a little less, laugh a little harder, and smile a little more.
43. All of us have our motivation to get up in the morning and face the world. You're mine.
44. I'm not asking you to do any romantic things for me. Just promise that we'll laugh together for the rest of our lives.
45. You are my answered prayer, my fulfilled wish, and my realized dream. My whole life would be pointless without you in it.
46. I don't know for how long I am going to live, but I know that every single second will be worth a lifetime because I will spend it with you.
47. You may hold my hand for a while but you hold my heart forever.
48.All sweet words of love that exist on this planet might not be enough for me to tell you how much I love you and how much you mean to me.
49. Whenever you feel alone, I will be your shadow. Whenever you want to cry, I will be your shoulder. Whenever you're sad, I will be your smile. Whenever you need me, I will be there.
50. My loved one, thank you for painting my whole life with the colors of happiness.
Love Messages And Romantic Words For A Long Distance Relationship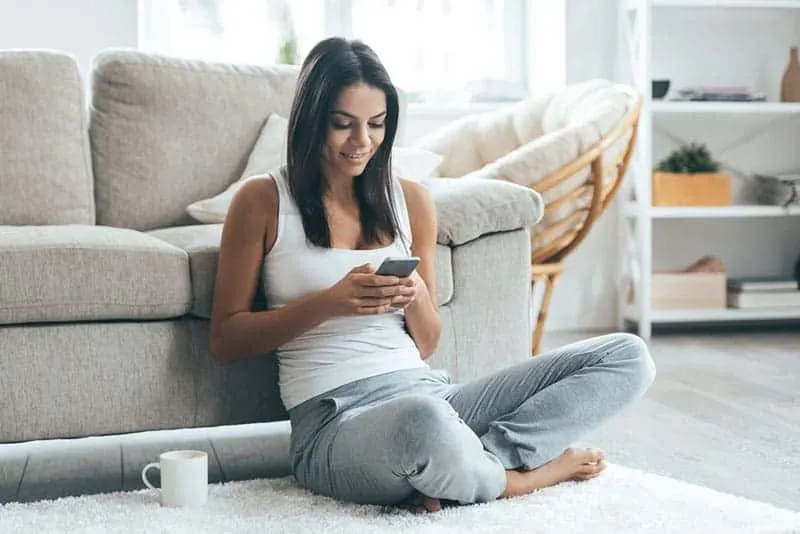 When you're in a long distance relationship and you don't have your partner by your side all the time, doing romantic things for them is quite difficult.
However, that doesn't mean that you can't at least try and come up with some sweet good morning texts for him or her to send them at the beginning of every day to let them know you're thinking about them and put a smile on their face.
1. I miss you more and more every day and I can't wait to roll to the other side of the bed to find your luscious lips instead of a text message.
2. Even though we're apart, you're still my best friend, and my soulmate.
3. Out of all the sweet love words, I can't find one that can express how much I miss you.
4. Every day I spend without you by my side is a new heartbreak.
5. Whenever I close my eyes, I can't help but see your bewitching look right in front of me.
6. When I fell in love with you, suddenly, all the love songs and love messages started making sense.
7. In love like ours, the smallest distance is too great and the greatest distance can be bridged.
8. You might be a thousand miles away, but no one else is closer to my heart than you are.
9. My sweet love, I'm jealous of the people who get to see you every day.
10. The thought of being with you tomorrow gives me the strength to get through today.
Love Messages And Romantic Words For A Special Occasion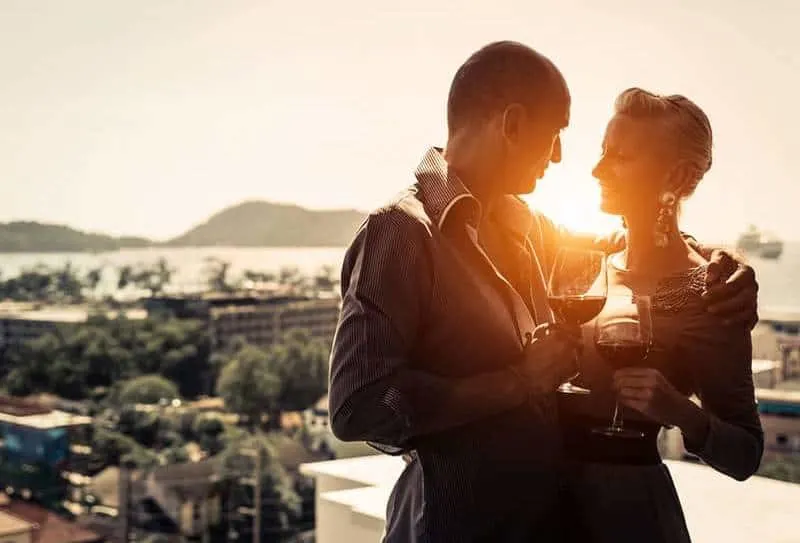 You don't need a special occasion to declare your love to your significant other.
However, there are days in which you want to tell them some love romantic words to let them know how important they are to you on that day and always.
Romantic Words About Love For Valentine's Day: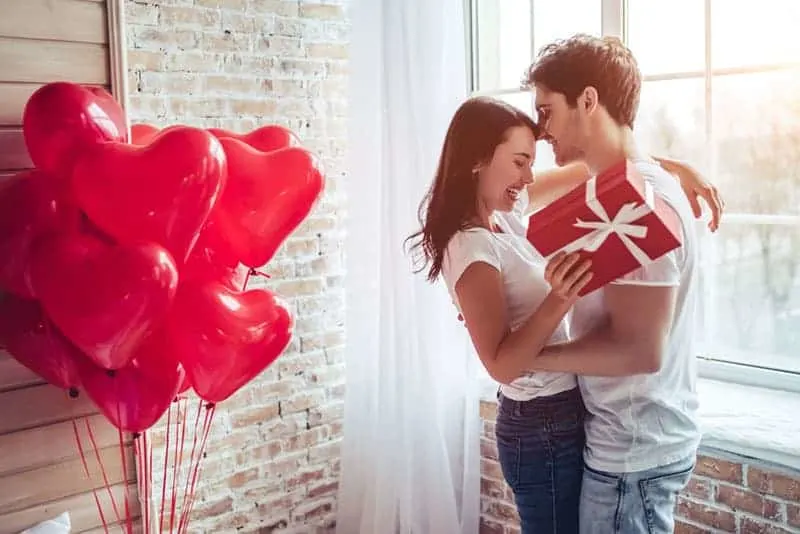 1. There's nothing better than spending this day with the person I care about the most.
2. You make me feel all warm and fuzzy inside. I just want nothing else but to be with you on Valentine's Day and forever after.
3. On this day of lovers, I want to make you three promises: to always be there for you, to respect you, and to love you for all my life.
4. You are a special gift from the heavens. Your smile warms my heart and your presence makes me whole. I love you on this special day and forever.
5. There is no one I'd rather share my heart with on this Valentine's Day than you.
Romantic Words For Lover On Their Birthday: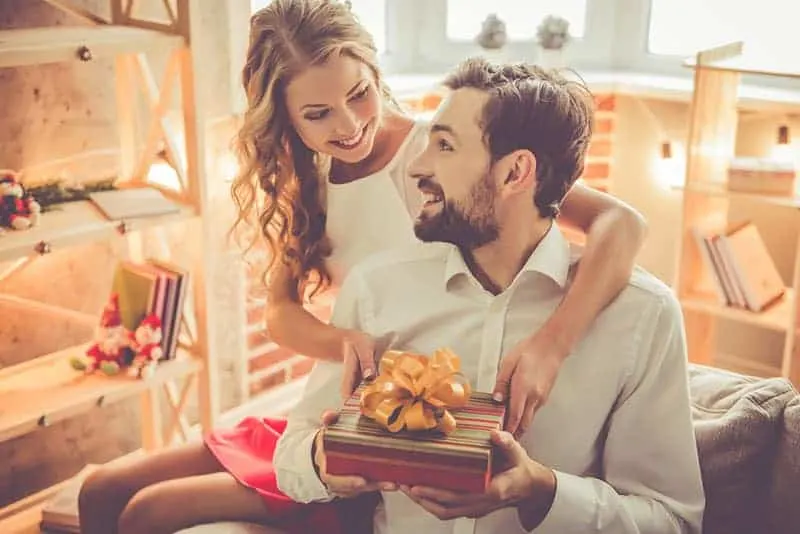 1. May you have a birthday that is as awesome as you.
2. Every day with you is special, but today is extra special because it's your day. With all my love and kisses, happy birthday to you!
3. Your birthday is just another excuse for me to shower you with kisses, love, and affection.
4. What poem should I write for you? Which song should I sing for you? Which lyrics should I pen for you? Which notes should I compose for you? Which melody should I hum for you? If you have an answer to this, let me know today so I can wish you an original happy birthday.
5. You're not special because it's your birthday. You're special because you're you.
Romantic Words For Him And Her On Your Anniversary: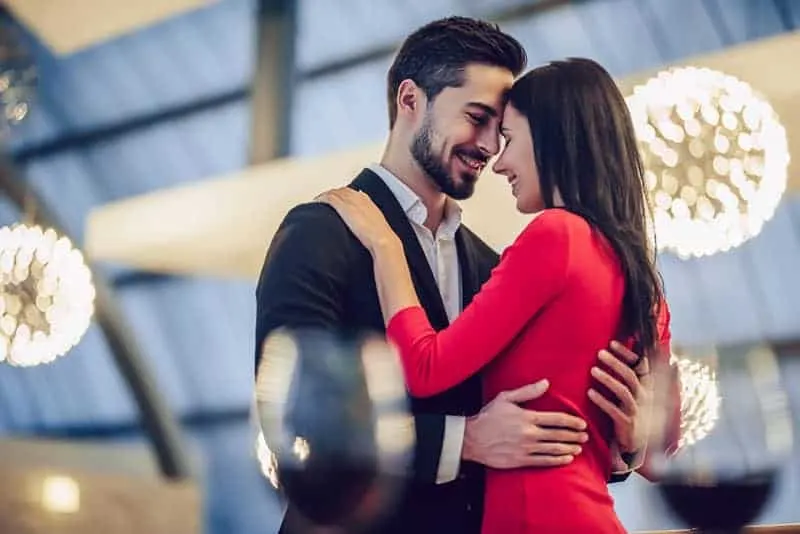 1. With every year, I love you more and more. Remember that our best years are still ahead of us, and you and I will be there for every up and down in between.
2. On the day I met you, you gave me a reason to wake up every morning and thousand more to love you after that.
3. You're the one who keeps reminding me what butterflies feel like after all these years.
4. You are mine, forever and a day. I thank God for this date that marks the day we officially became an item.
5. Our anniversary is not just a date. It signifies how beautifully intertwined our fates are.
Funny and Sassy Love Messages And Romantic Quotes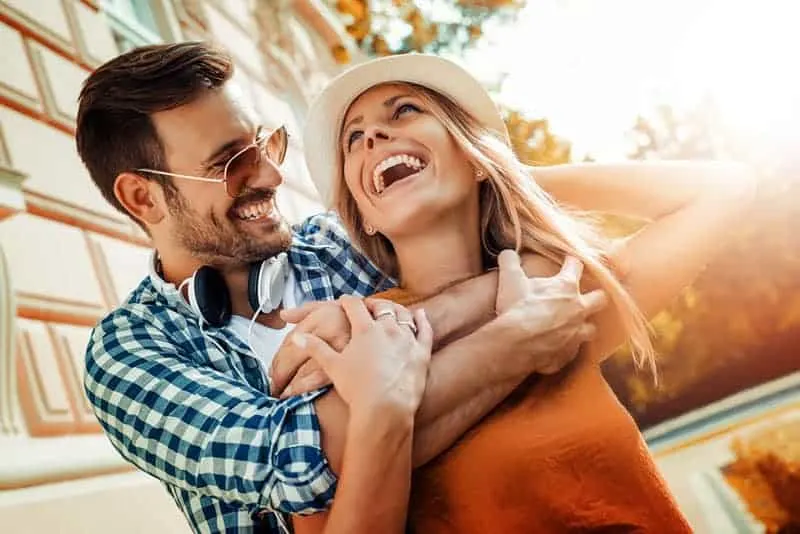 Romantic words don't have to be pathetic – they can also be sassy yet classy. So, here is a witty list of romantic words:
1. You're my main squeeze and my only true love.
2. I know looks aren't everything. But I love it that you're good-looking, just in case.
3. I kinda love you (meaning: I'm madly in love with you and absolutely adore you, but I'm afraid to say it.)
4. I know I'm a handful but that's why you've got two hands.
5. Your lips are the gun. Your smile is the trigger. Your kisses are the bullets. I label you a killer.
6. If I had a dollar for every time I thought of you, I'd be in a higher tax bracket.
7. I love you with all of my belly. I would say heart but my belly is bigger.
8. I am yours and you are mine – no refunds.
9. I lost my teddy bear, will you sleep with me tonight?
10. I promise to always be by your side. Or under you. Or on top.
11. You're stuck with me. Deal with it.
12. Sometimes I wonder how you put up with me. Then I remember that I put up with you as well. So I guess we're even.
13. I love you so much that I'd fight a bear for you. Well, not a grizzly bear, they have claws, and not a panda bear, they know kung fu. But a care bear, I'd definitely fight a care bear for you.
14. I didn't want to fall in love with you but at some point, you smiled and I blew it.
15. I plan on bugging you every single day for the foreseeable future.