If you're looking for the best brother quotes that will both melt your heart and make you laugh out loud, then welcome! Grab a cup of coffee, make yourself at home, and enjoy this collection of quotes.
Countless hugs, arguments, laughs, competitions, and tons of playing are all an integral part of growing up with a brother – if you were lucky enough to grow up with a brother, then you know what I'm talking about!
Regardless of whether he is your older or younger brother, I'm sure he played an important role in making you the person you are today.
You probably had lots of secrets (that you were keeping from your parents), you had each other's back, sometimes you argued, but no matter how hard you tried, you never managed to hold grudges for long.
And, do you know why? Because the relationship between siblings is the most special one in the world!
I grew up with both an older and younger brother, so trust me when I say that. They will always be your first best friends and through time your special bond will become even stronger.
In your lifetime, you will realize that not every brother is blood-related. You will meet lots of special friends, work friends and other people who will be your brothers not by blood, but by heart.
And, with that said, here is the list of best brother quotes to help you celebrate your unique brotherly bond (and create heartfelt birthday wishes for your brother)!
Best Brother Quotes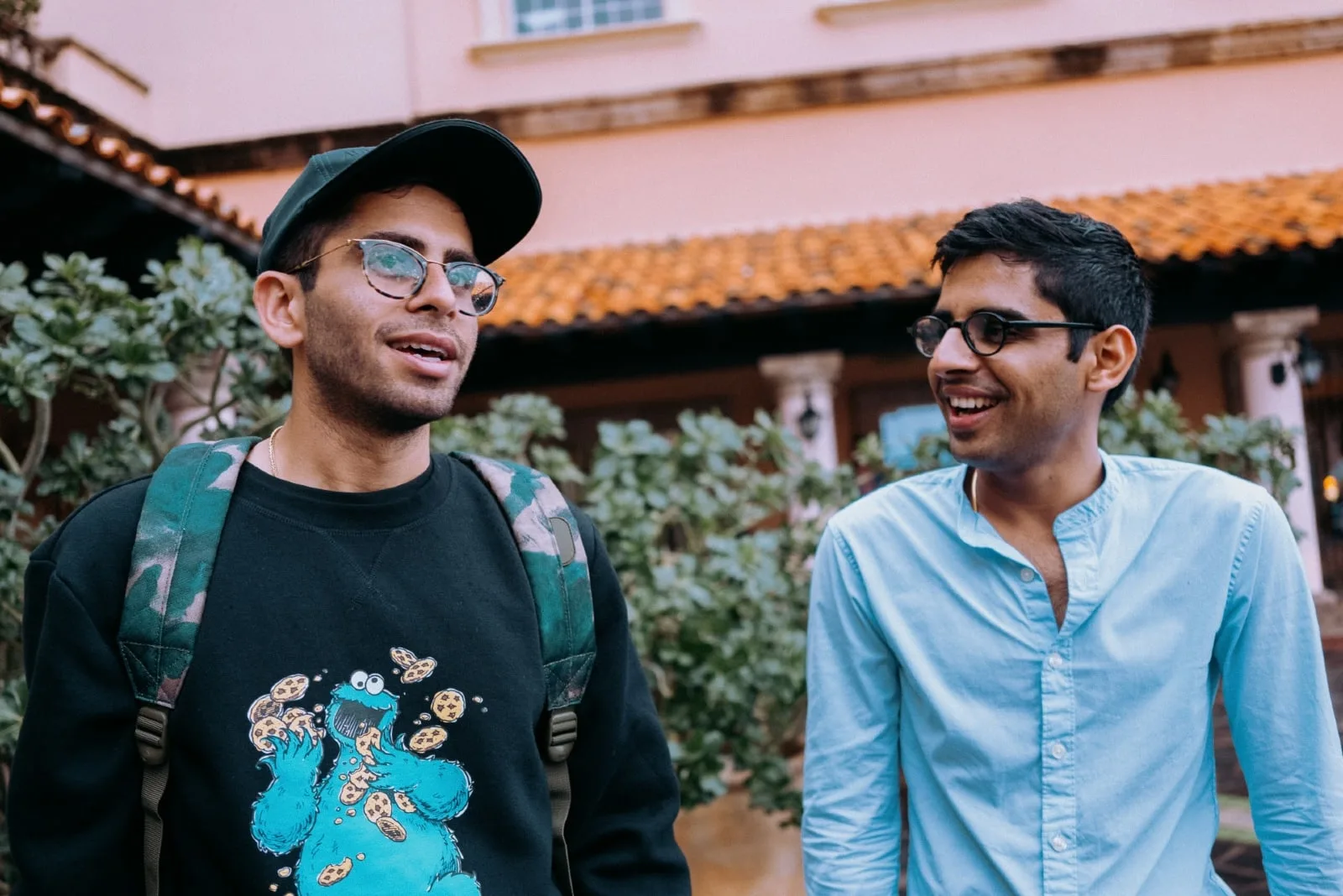 1. "Brother: a person who is there when you need him; someone who picks you up when you fall; a person who sticks up for you when no one else will; a brother is always a friend." – Unknown
2. "Brothers are like streetlights along the road, they don't make distance any shorter but they light up the path and make the walk worthwhile." – Unknown
3. "Brothers don't necessarily have to say anything to each other – they can sit in a room and be together and just be completely comfortable with each other." – Leonardo DiCaprio
4. "The greatest gift my parents ever gave me was my brother." – Unknown
5. "A brother is a gift to the heart, a friend to the spirit." – Unknown
6. "A brother… sees you at your best, sees you at your worst. Sees you come last, sees you come first. Sees your lows, sees your highs. But through all of this, he always stands by." – Unknown
7. "Brothers are playmates in the beginning and best friends for life." – Unknown
8. "Your brother is always the first male friend you will have in your life." – Ritu Ghatourey
9. "There is no love like the love for a brother. There is no love like the love from a brother." – Astrid Alauda
10. "Brothers aren't simply close; brothers are knit together." – Robert Rivers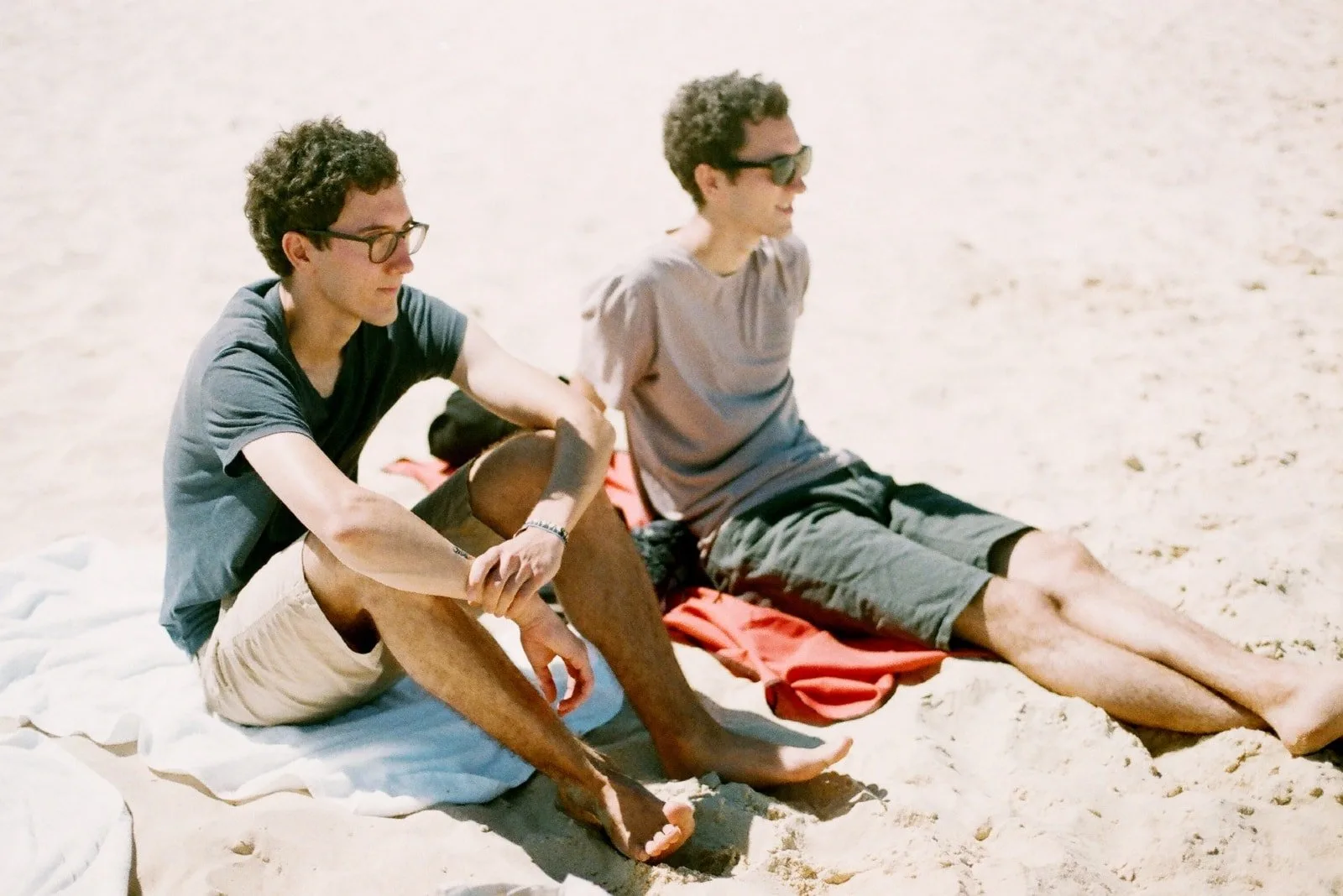 11. "Brothers make the best friends." – Unknown
12. "We have flown the air like birds and swum the sea like fishes, but have yet to learn the simple act of walking the earth like brothers." – Martin Luther King, Jr.
13. "A Brother may not be a Friend, but a Friend will always be a Brother." – Benjamin Franklin
14. "Sometimes being a brother is even better than being a superhero." – Marc Brown
15. "My brother is my only best friend. No one can replace him." – Unknown
16. "Your brother is your alter ego. Your friend and sometimes your hero." – Maxime Lagacé
17. "Because brothers don't let each other wander in the dark alone." – Jolene Perry
18. "When brothers agree, no fortress is so strong as their common life." – Antisthenes
19. "Never make a companion equal to a brother." – Hesiod
20. "In death as in life, we stand together, always a family, always a team. The brotherhood never dies." – Marcus Luttrell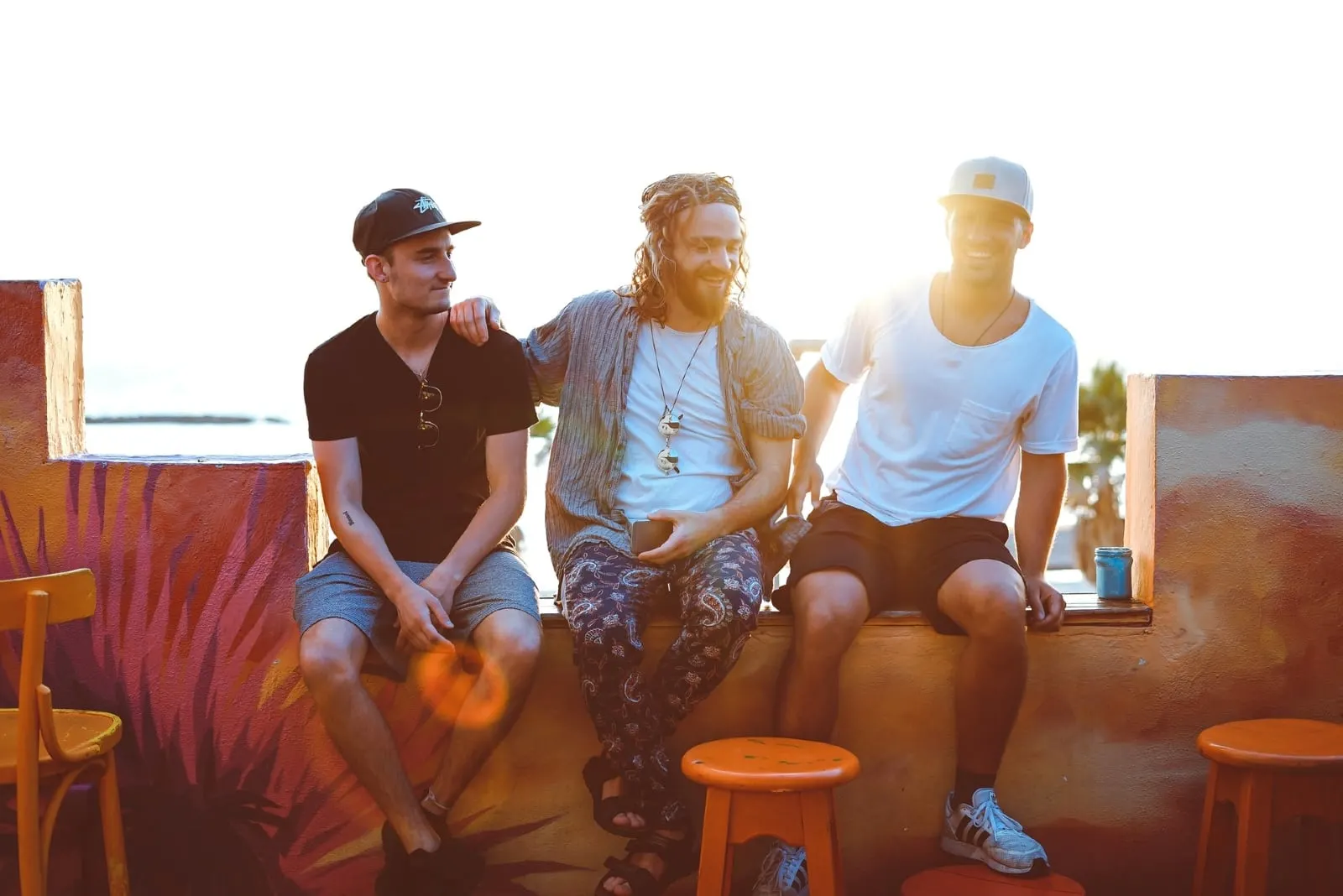 21. "Love is the bond of brotherhood." – Lailah Gifty Akita
22. "Because I have a brother I'll always have a friend." – Unknown
23. "Brothers are what best friends can never be." – Unknown
24. "We came into the world like brother and brother; And now let's go hand in hand, not one before another." – William Shakespeare
25. "There's no buddy like a brother." – Unknown
26. "Once a brother, always a brother, no matter the distance, no matter the difference and no matter the issue." – Byron Pulsifer
27. "A sibling is the lens through which you see your childhood." – Ann Hood
28. "God blesses him who helps his brother." – Abu Bakr
29. "If thy brother wrongs thee, remember not so much his wrong-doing, but more than ever that he is thy brother." – Epictetus
30. "A brother is a friend given by Nature." – Jean Baptiste Legouve31. "Do you know what friendship is… it is to be brother and sister; two souls which touch without mingling, two fingers on one hand." – Victor Hugo
31. "He is my most beloved friend and my bitterest rival, my confidant and my betrayer, my sustainer and my dependent, and scariest of all, my equal." – Gregg Levoy
32. "It takes two men to make one brother." – Israel Zangwill
33. "A brother is a friend God gave you; a friend is a brother your heart chose for you." – Proverb
Inspiring And Heartwarming Brother Quotes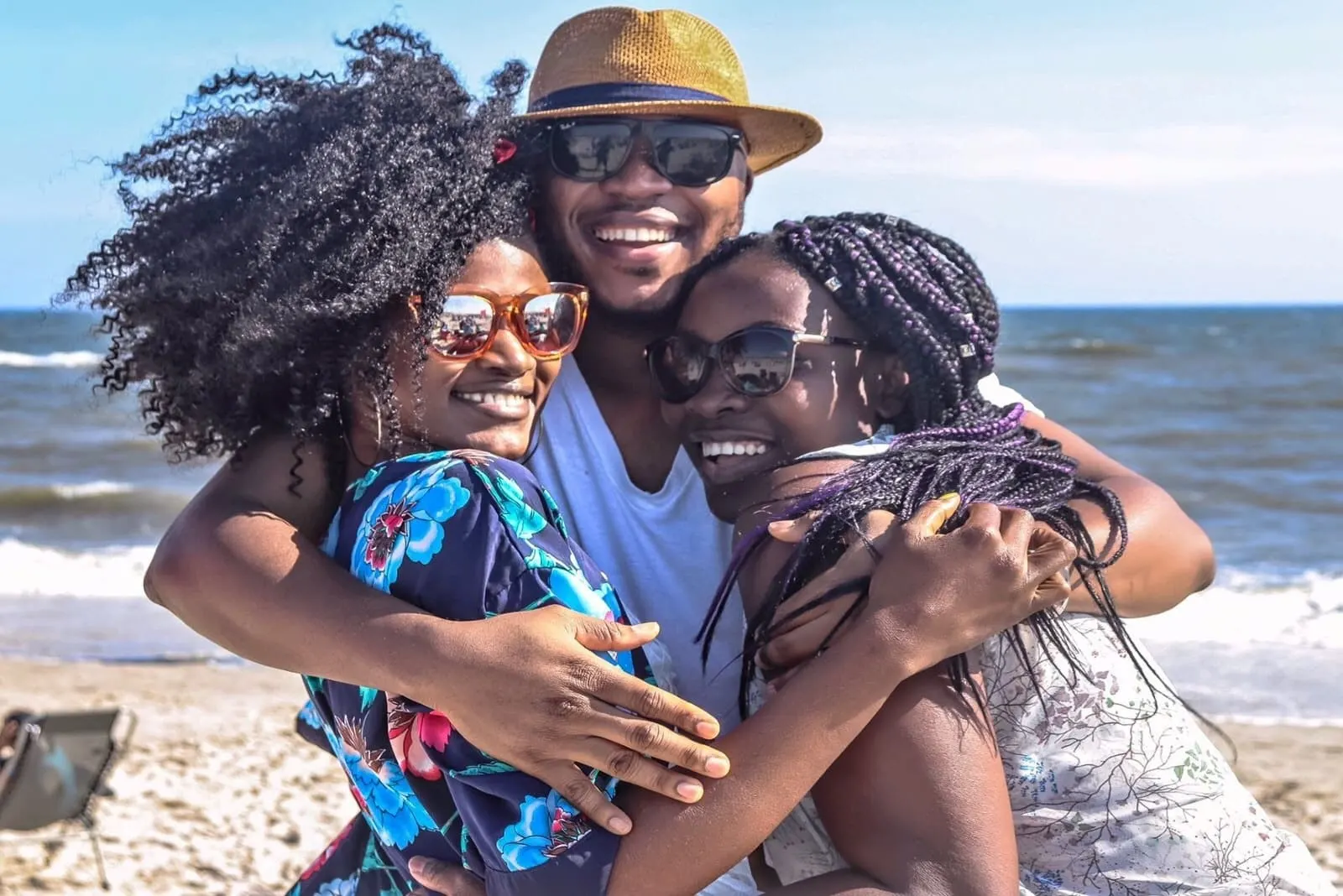 34. "Brotherhood means laying down your life for somebody, really willing to sacrifice yourself for somebody else." – Tim Hetherington
35. "Love between brothers is messy, loud, rough, sweet, fierce, fun, unique, forever." – Unknown
36. "Some have more than one example to look up to. Others have only their brother." – Maxime Lagacé
37. "Help your brother's boat across, and your own will reach the shore." – Hindu proverb
38. "The most important thing between brothers is not that they quarrel or not but that no matter what, they bond and care for each other." – Maxime Lagacé
39. "I sought my soul, but my soul I could not see. I sought my God, but my God eluded me. I sought my brother and I found all three." – William Blake
40. "A brother shares childhood memories and grown-up dreams." – Unknown
41. "You need a brother, without one you're like a person rushing to battle without a weapon." – Arabic proverb
42. "Blessed is the servant who loves his brother as much when he is sick and useless as when he is well and can be of service to him. And blessed is he who loves his brother as well when he is afar off as when he is by his side, and who would say nothing behind his back he might not, in love, say before his face." – St. Francis of Assisi
43. "If you want to do really important things in life and big things in life, you can't do anything by yourself. And your best teams are your friends and your siblings." – Deepak Chopra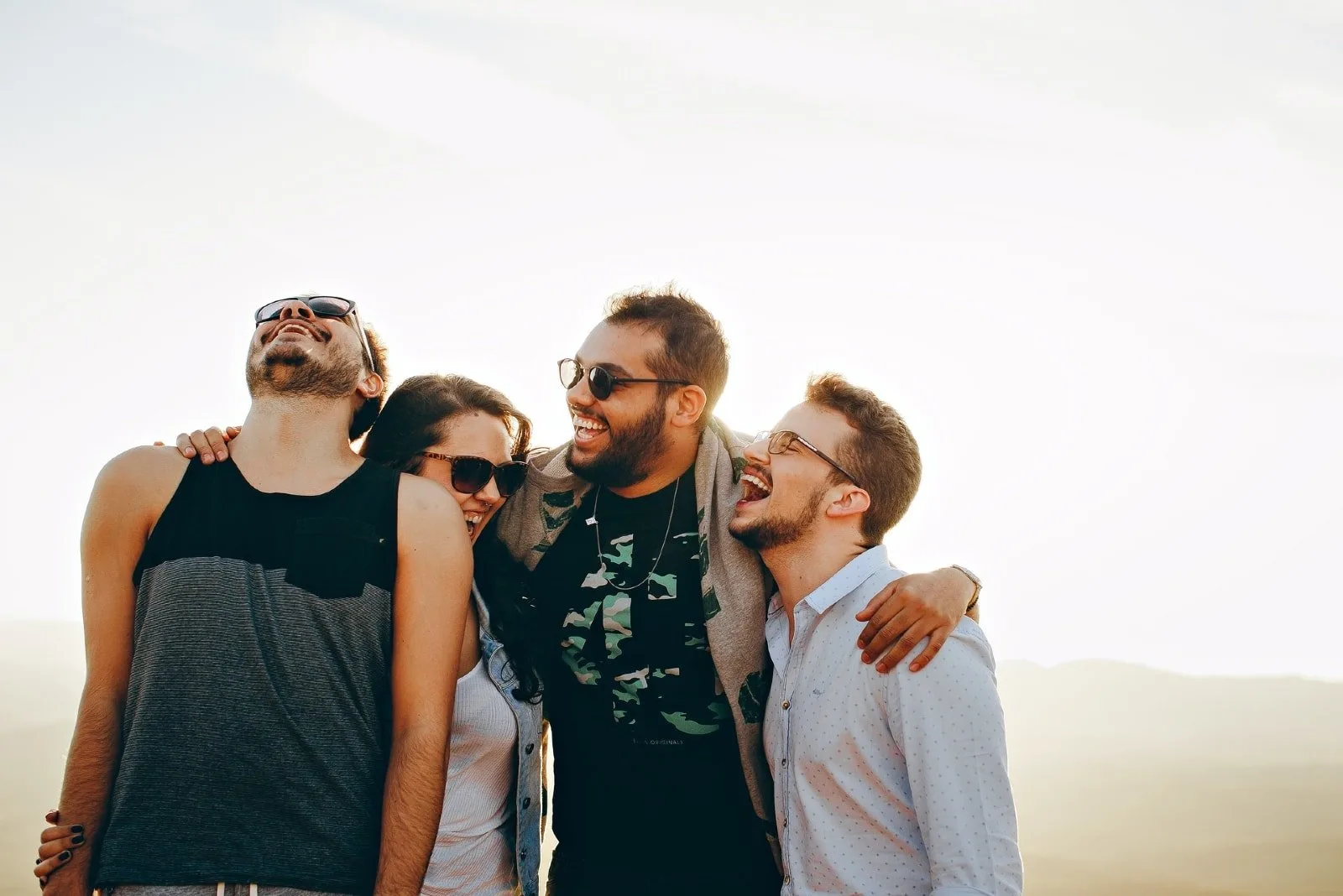 44. "You don't choose your family. They are God's gift to you, as you are to them." – Desmond Tutu
45. "The world is now too small for anything but brotherhood." – A. Powell Davies
46. "Respect among brothers is the purest form of love." – Maxime Lagacé
47. "A sibling may be the keeper of one's identity, the only person with the keys to one's unfettered, more fundamental self." – Marian Sandmaier
48. "There is a destiny which makes us brothers; none goes his way alone. All that we send into the lives of others comes back into our own." – Edwin Markham
49. "But if anyone has the world's goods and sees his brother in need, yet closes his heart against him, how does God's love abide in him?" – The Bible, 1 John 3:17
50. "Being his real brother I could feel I live in his shadows, but I never have and I do not now. I live in his glow." – Michael Morpurgo
51. "The camel never sees his own hump, but that of his brother is always in his eyes." – Moroccan proverb
52. "A friend forgives quicker than the enemy, and family forgives quicker than a friend." – Amit Kalantri
See also: 193 Funny Love Quotes & Sayings That Will Make You Pee Your Pants
Best Step Brother Quotes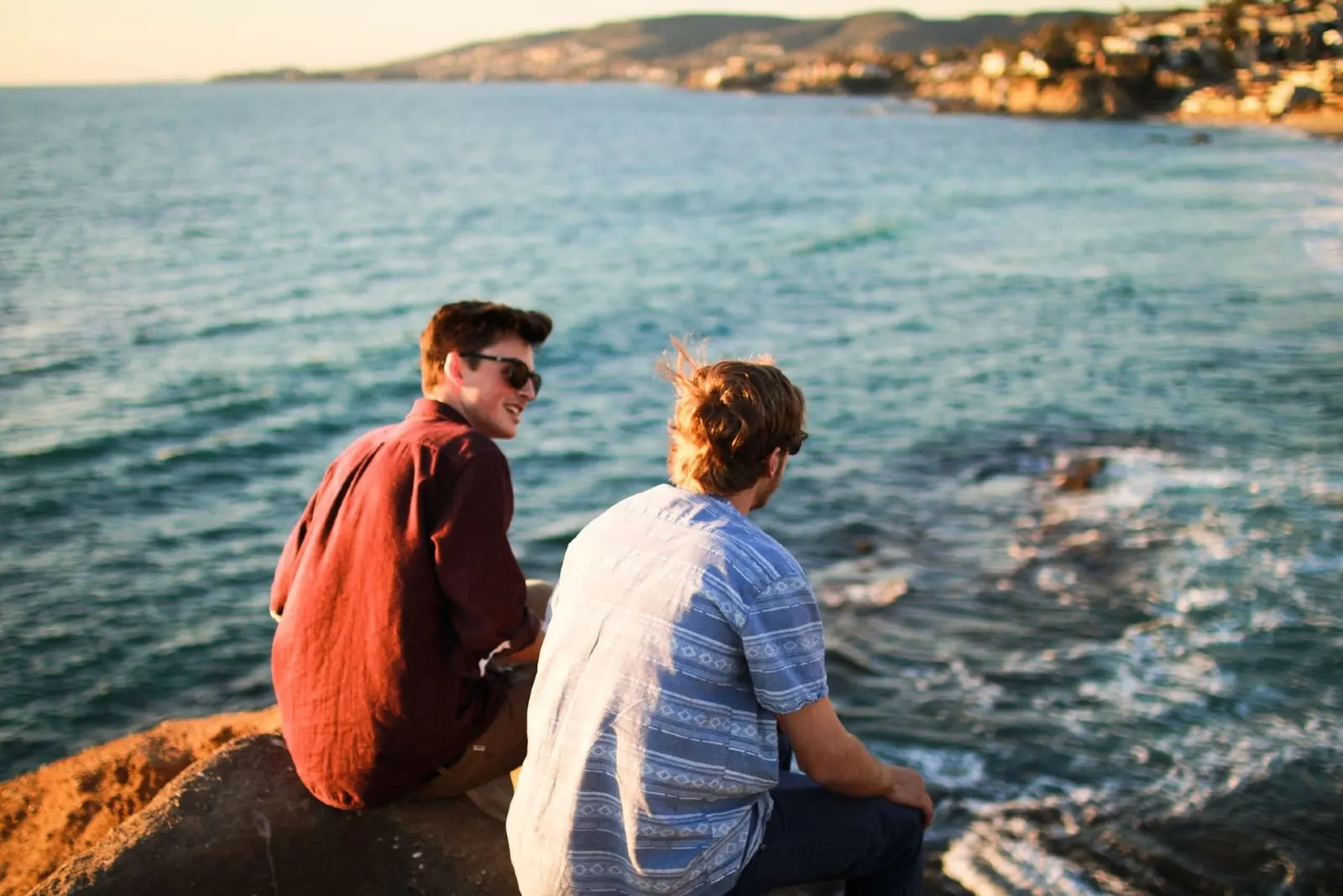 53. "I always wanted a brother and I feel so lucky to have such an incredible stepbrother." – Unknown
54. "I don't believe an accident of birth makes people sisters or brothers. It makes them siblings, gives them mutuality of parentage. Sisterhood and brotherhood is a condition people have to work at." – Maya Angelou
55. "Family is family, whether it's the one you start out with, the one you end up with, or the one you gain along the way." – Trish Hobson
56. "Oh, yeah. I grew up in Southern California in the 1960's. It was very different. I was an only child as opposed to having siblings. My brothers all lived with my step-mom. I am very close to them, but we were not raised in the same house." – David Cassidy
57. "Not by blood, but bonded to each other just the same." – Unknown
58. "Step siblings are siblings by choice." – Unknown
59. "My degree of closeness to my step-siblings varies among the seven, but I have a great sense of loyalty to all of them, especially the four from my childhood. If those people needed my help, I would be there for them." – Ann Patchett
60. "Sibling relationships outlast marriages, survive the death of parents, resurface after quarrels that would sink any friendship. They flourish in a thousand incarnations of closeness and distance, warmth, loyalty and distrust." – Erica E. Goode
61. "Step siblings share a unique connection that is unlike any other." – Unknown
62. "Step siblings go through ups and downs, but are there for each other through it all." – Unknown
Big Brother Quotes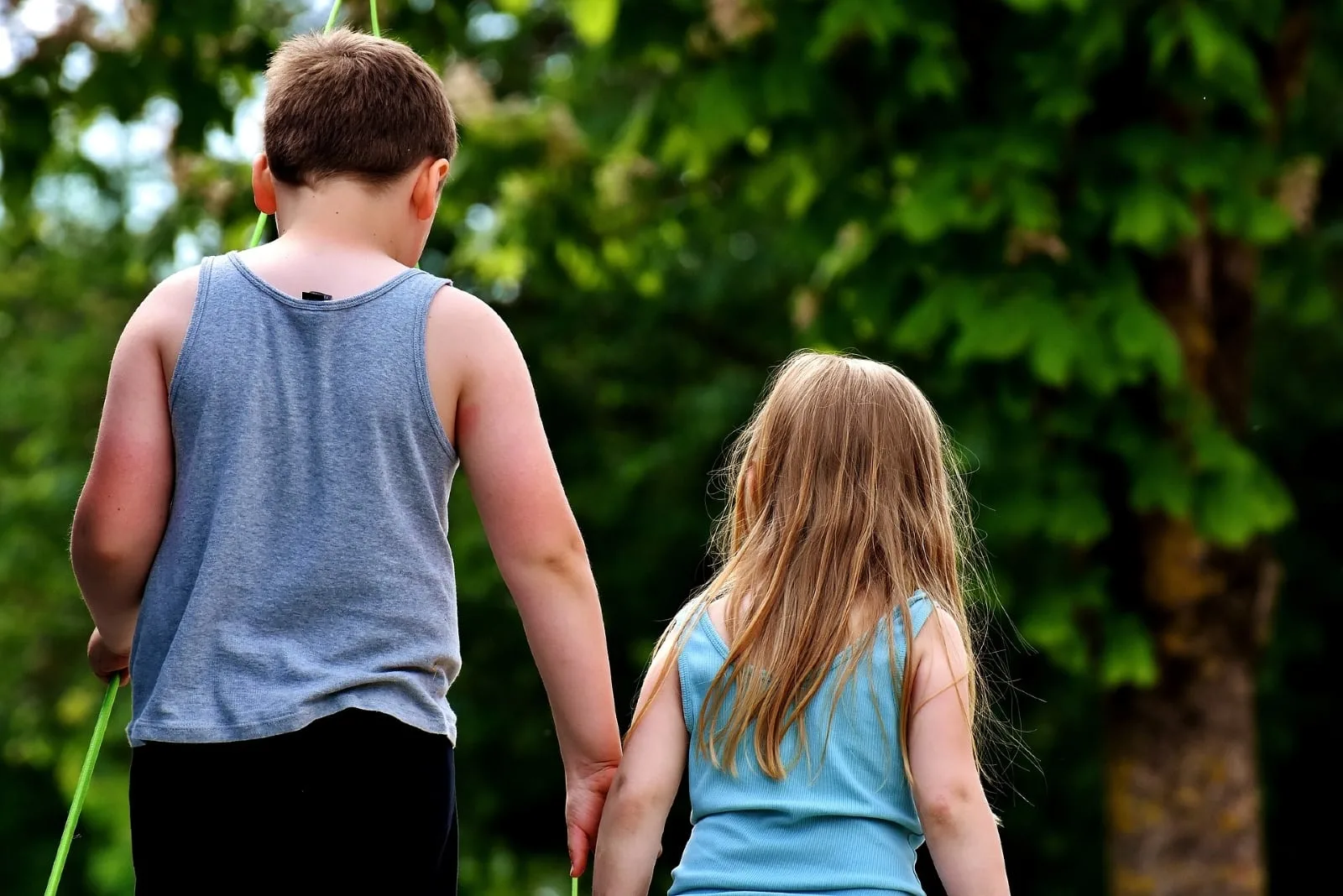 63. "Without my big brother I probably literally wouldn't be here." – Mikey Way
64. "Funny how older brothers could still be annoying even after everyone was all grown-up." – Elizabeth Camden
65. "I had older brothers who would pick on me, and injustice always boiled my blood." – Michelle Rodriguez
66. "I grew up with an older brother, and the bond between siblings is unlike anything else, and it can be a real journey to accept what that bond is once you both mature into it. Because it's not always what you want. It's not always what you expect. It's not always what you imagined or hoped. But it's one of the most important things in the world." – Ben Schnetzer
67. "My mom always said I was the peacemaker in the family. My older brother, Eric, was the leader, the creative one. I was just his puppet." – Gwen Stefani
68. "I remember going on adventures with my older brother and, when I was 11, being allowed to go to the corner shop alone, and filling up a bag with penny chews, Fruit Salads, Bruiser bars and Black Jacks." – Jack Monroe
69. "When I was younger, even though I had a big brother, my parents would give me the house key every day." – Granit Xhaka
70. "You know, I endeavor to be more like my older brother. He's very magnetic. He's actually very much like 'Castle' in that people are attracted to him, and just want to be near him. You want to know where my brother is in a crowded room? He's the guy with the crowd around him." – Nathan Fillion
71. "I'm happy if everybody else is. I'm a big brother, the oldest. If you're happy and I'm not, I'm cool with that. If I'm happy and you're not, I'm sad." – Chris Rock
72. "I don't need a superhero, I have a big brother." – Unknown
73. "Older siblings… The only people who will pick on you for their own entertainment and beat up anyone else who tries." – Unknown
74. "I had a really wonderful upbringing. We were a tight family. It was wonderful to grow up with so many siblings. We were all just a year or two apart, and we were always so supportive of each other. I learned everything from my older brother and sister and taught it to my younger sisters." – Joaquin Phoenix
75. "My brothers are so amazing. My older brother Ryan, he is probably the most generous person I know in my life. He's the one that kind of helps me and guides me. All of my brothers help me to be grounded, so I really try to be like my brothers because all of them are so nice and very kind, and I look up to them." – Raymond Ochoa
Emotional I Love My Brother Quotes & Messages
76. "If the memories of my childhood were to be strewn over a night sky, you would be the shining star. Thanks for everything bro." – Unknown
77. "Dear brother… in my life, many people have come and gone. But you have been there all along. Through all of life's curvy roads, your hugs have been my heavenly abode. I love you." – Unknown
78. "I love my brother. I miss my brother." – Randy Quaid
79. "I love my brother. He is simply amazing and I just couldn't imagine my life without him." – Unknown
80. "As sure as the sun will rise every morning and set in the evening just the same, I will love you all the days of my life." – Fawn Weaver
81. "Isn't it strange that brothers can be the sweetest of friends and the most bitter of all rivals at the same time? Love you bro." – Unknown
82. "I've been blessed to have a brother like you. You're my pal, my buddy and my best friend too. And it means a lot having a brother like you." – Unknown
83. "The photo frame of my childhood wouldn't have been perfect if it didn't have my life's biggest strength in it – my brother." – Unknown
84. "I love my family, they love me. And my little brothers, they're like my sons. I raised them." – Mosab Hassan Yousef
85. "Do you know what brother, friend, hero and idol have in common? They are all names that I have for you. I love you bro." – Unknown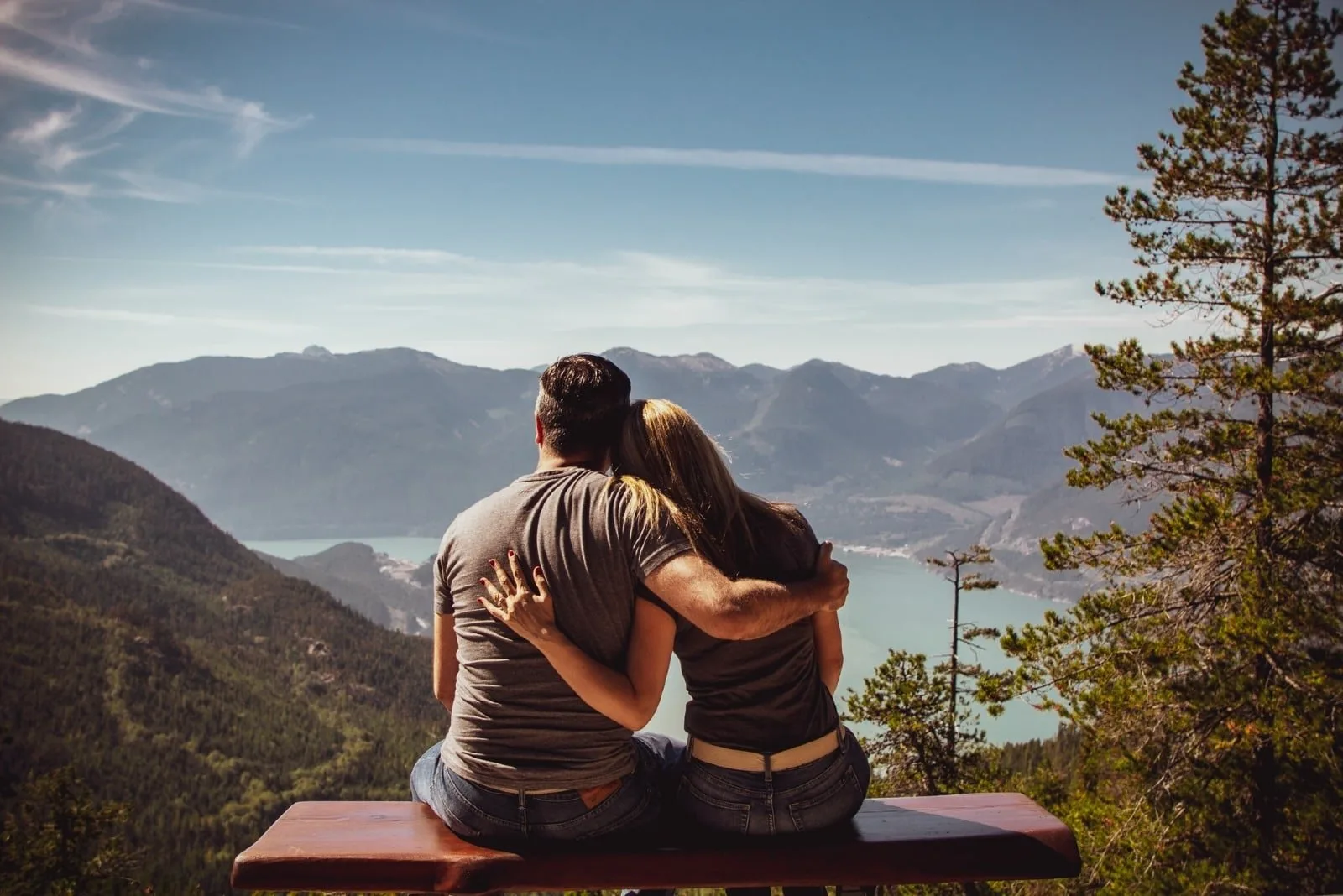 86. "I love you, you were there for me, you protected me, and most of all, you loved me. We'd fight, scream, and argue, but, under it all, is a love. That only exists, in a brother, and a sister." – Unknown
87. "You, my brother, have always been a support in my life, you have always had encouraging words for me as a child and now into our adult years. I know I can always count on you being there. What would I ever do without you!" – Catherine Pulsifer
88. "Being your little sister gives me the right to annoy you and nag you from time to time… and being my older brother gives you the responsibility to tolerate me no matter what. Love you bro." – Unknown
89. "To appreciate the beauty of black, you need to see white and to appreciate the beauty of white, you need to see black first… that is exactly what we are – totally opposite but totally incomplete without each other. Love you bro." – Unknown
90. "Regardless of how many times I changed the Wi-Fi password at home, I want you to know that the Wi-Fi of my heart will always be open for the love of a brother like you." – Unknown
91. "The only thing indestructible in this world is my love for you, my sweet brother. You bring me so much joy and make every day of my life special." – Unknown
92. "You're not just my brother, you are a dream catcher… because of all the many useless dreams I've had, you've helped me catch the right ones and go forth. Love you bro." – Unknown
93. "A little brother is the best teddy bear that a girl can ever have. I love you." – Unknown
94. "The love of a brother… not romantic but more powerful than romance, not always friendly but more supportive than friendship." – Unknown
95. "Do you know what my iPhone, iPad, laptop, desktop, Facebook, Twitter and blog have in common? They all have a picture of me and you as the background. I love you bro." – Unknown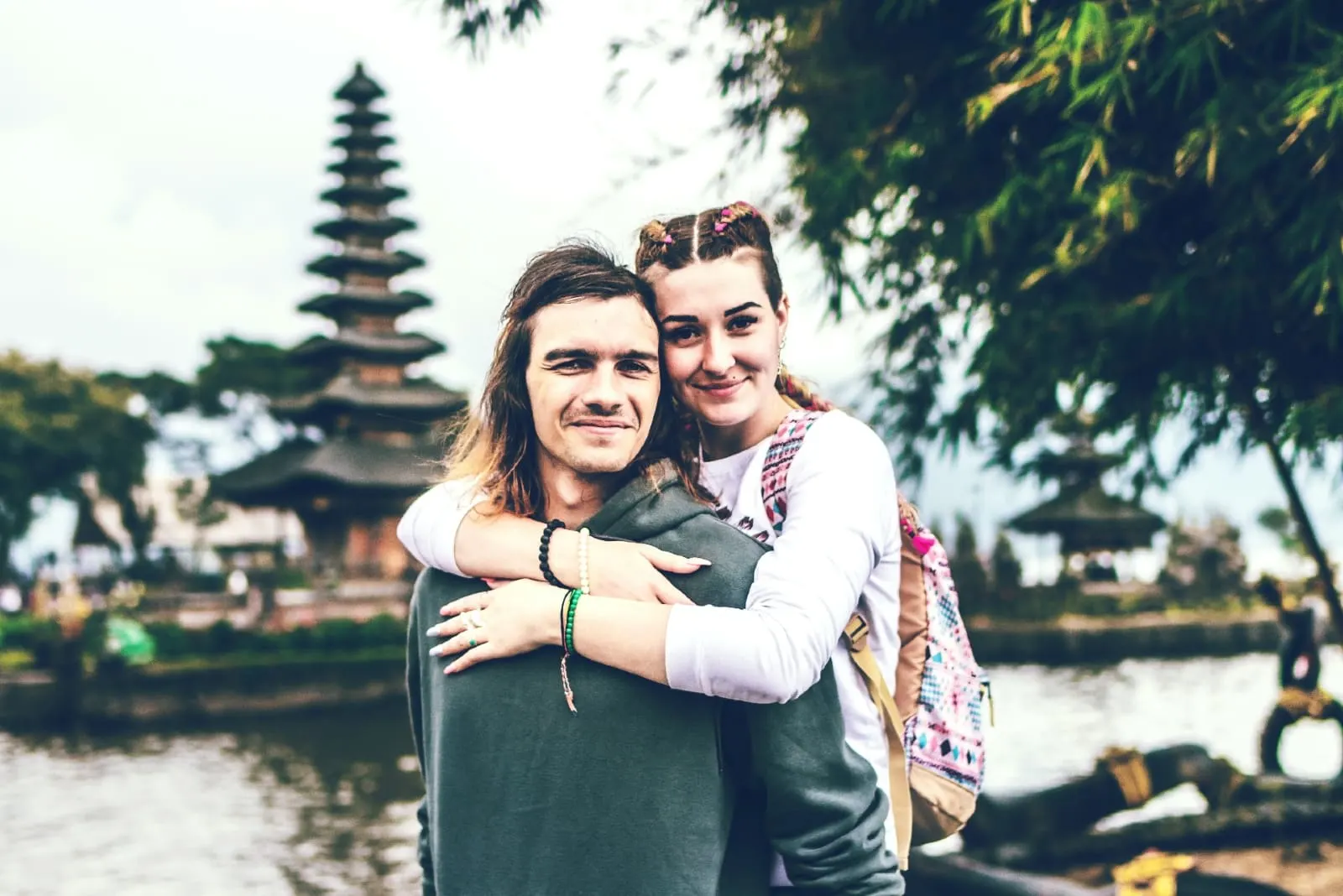 96. "Spending my life with you has made me realize that brothers are the only people in the world who will help you succeed in life… even if it means that they will be branded as the lesser successful brother out of the two. Thanks for everything bro." – Unknown
97. "All the men in my life have either broken my heart or made me cry… except my brother. Love ya." – Unknown
98. "Even though there have been many times when I've taken you for granted, I want you to know that a brother like you is what I've always wanted." – Unknown
99. "Nothing can stop me from loving my brother." – Brandy Norwood
100. "The memories of my childhood, I'll forever hold close to my heart… because I had a brother, who supported me from the start. Thanks bro." – Unknown
See also: I Love You Quotes: 200+ Examples For Him And Her
Little Brother Quotes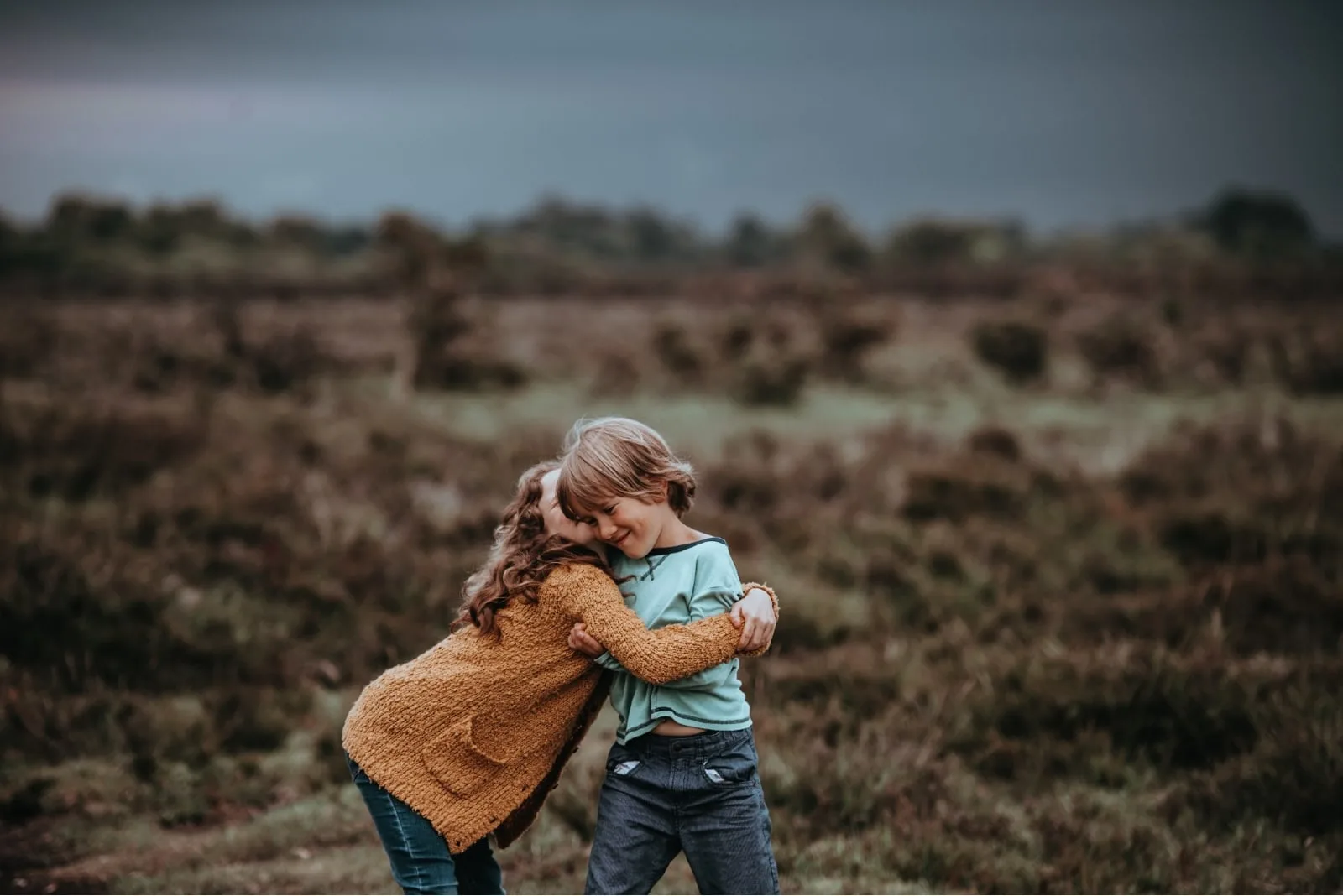 101. "Happiness is having a younger brother who is taller than you." – Unknown
102. "After a girl is grown, her little brothers – now her protectors – seem like big brothers." – Terri Guillemets
103. "The younger brother must help to pay for the pleasures of the elder." – Jane Austen
104. "I've placed you in my heart since you were born. You are the best gift ever that I've gotten from our parents. I'm so lucky to have you as my younger brother." – Sam Dawn
105. "If you want to know how your girl will treat you after marriage, just listen to her talking to her little brother." – Sami Levenson
106. "I grew up with a little brother, and we would always watch 'Transformers' together, and he had all the toys. So I was really thrilled and honored to be a part of this franchise." – Lacey Chabert
107. "I wish I could say I see my little brother more. We used to fight all the time but now that I don't see him very often I cherish the time I have with him." – Zac Efron
108. "I always wanted a little brother because I felt like the little brother had to do everything." – Paul Pierce
109. "I so desperately wanted to be Mr. Somebody. Instead, I was the little brother, included to a point." – Charlie Sheen
110. "I had one little brother and I would use him as a scapegoat to get us games. Obviously, I would get the more girly toys like dolls and Barbies, yadda, yadda, yadda. But I really wanted video games or action figures or something so I would send him to ask mom, 'Hey, I want this video game' when it was really we wanted this video game." – Beth Phoenix
111. "The younger brother hath the more wit." – Alexander Pope
112. "When I was growing up with Chris, I was the little brother that was kind of annoying: 'Can I come?' 'Get out of here.' 'Can I play?' 'Get out of here.' So that's our relationship. I just do my own thing. I leave him alone." – Tony Rock
113. "But for me it's loads of pressure. Like, my mum is a strong independent woman, but obviously she relies on me a little bit. My little brother has his own job but he relies on me." – AJ Tracey
114. "If my dinner was really hot, I'd put my fork up to my eye and look at my little brother through the steam coming off the food. He'd say: 'Mum, he's looking at me through his fork again.' It sent him insane." – Noel Fielding
115. "As the younger brother, I think you always have crushes on your older brother's girlfriends." – Liam Hemsworth
116. "I am inherently a little brother – that's just my nature. It has to do with my sister being very strong and wanting to protect me. It's the natural order of things." – Jake Gyllenhaal
117. "I'd pull my little brother on our motorcycle on an inner tube behind it. We would go fishing, we would hunt some, growing up." – Sam Brownback
Inspiring Quotes About Brothers And Sisters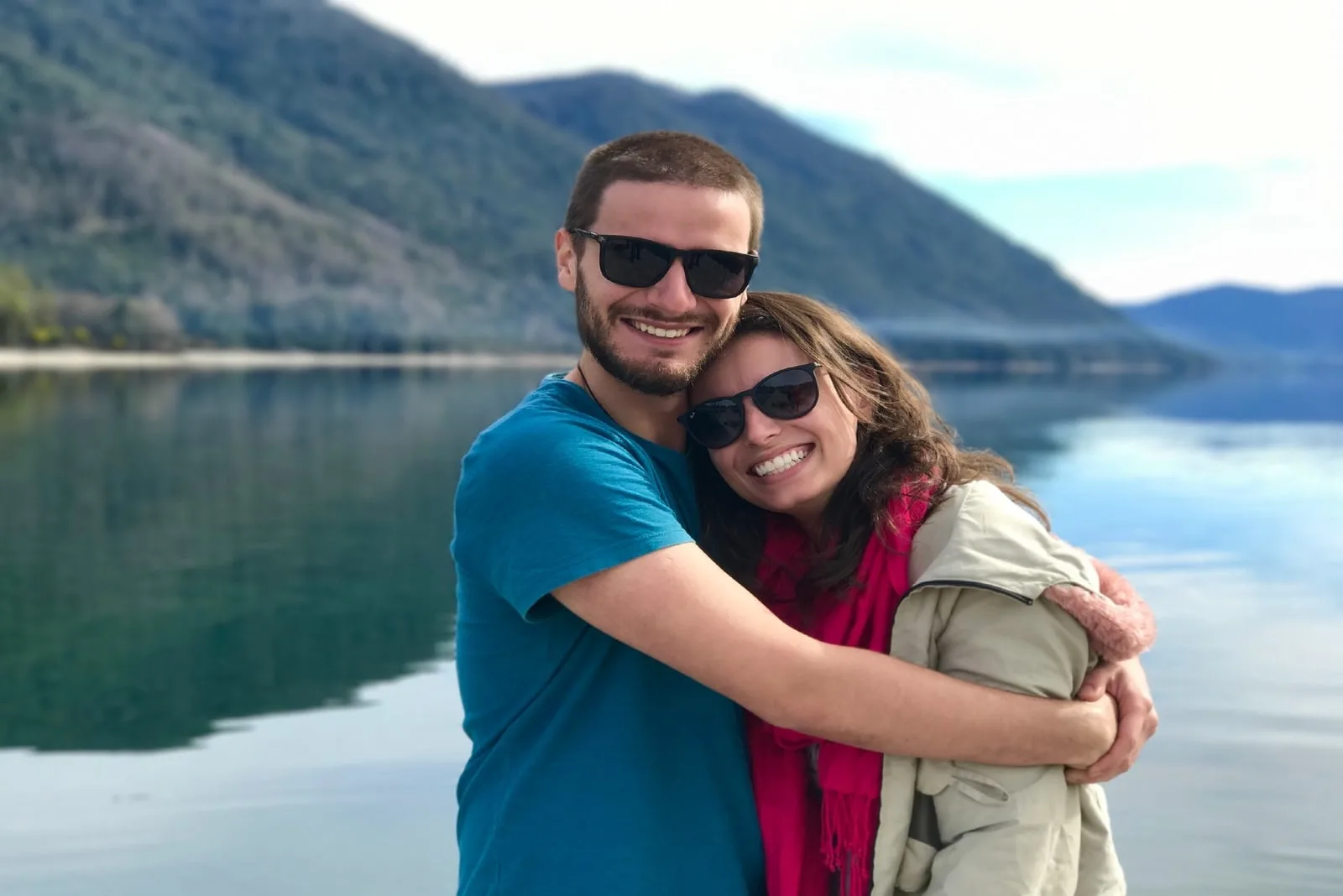 118. "Brothers and sisters are as close as hands and feet." – Vietnamese Proverb
119. "Brother and sister, together as friends, ready to face whatever life sends. Joy and laughter or tears and strife, holding hands tightly as we dance through life." – Suzie Huitt
120. "If you have a brother or sister, tell them you love them every day – that's the most beautiful thing. I told my sister how much I loved her every day. That's the only reason I'm OK right now." – Amaury Nolasco
121. "Our siblings. They resemble us just enough to make all their differences confusing, and no matter what we choose to make of this, we are cast in relation to them our whole lives long." – Susan Scarf Merrell
122. "There can be no companion better than a brother and there can be no friend better than a sister." – Unknown
123. "What brothers say to tease their sisters has nothing to do with what they really think of them." – Esther Friesner
124. "All are brothers and sisters. All are one, be alike to everyone. That is unity." – Sathya Sai Baba
125. "We should all lend a helping hand to those in need as we are all brothers and sisters." – Catherine Pulsifer
126. "Sisters and brothers are the truest, purest forms of love, family and friendship, knowing when to hold you and when to challenge you, but always being a part of you." – Carol Ann Albright Eastman
127. "Children of the same family, the same blood, with the same first associations and habits, have some means of enjoyment in their power, which no subsequent connections can supply." – Jane Austen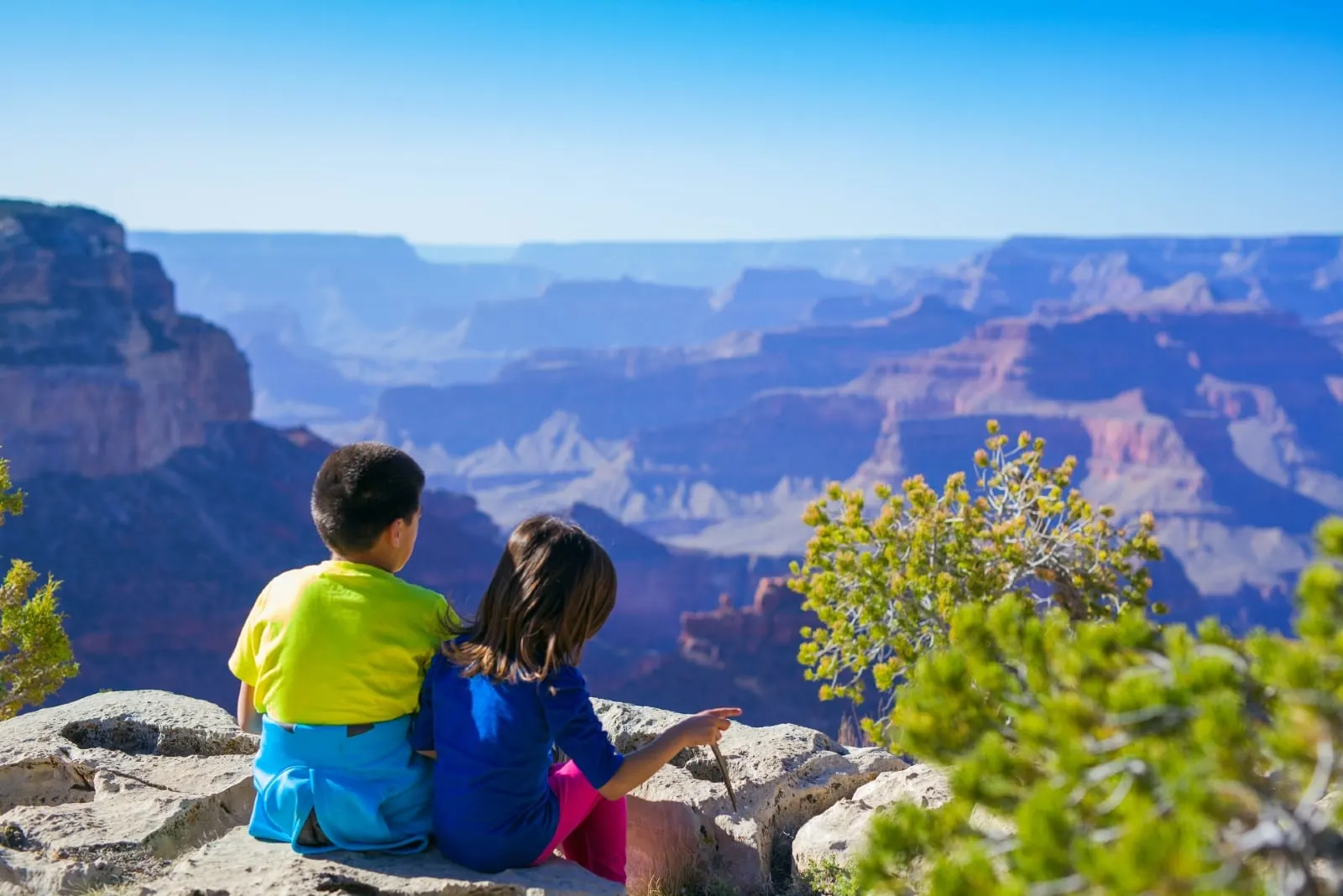 128. "Siblings by chance. Friends by choice." – Unknown
129. "Like branches on a tree… we may grow in different directions, but our roots remain as one." – Unknown
130. "The greatest gift our parents ever gave us was each other." – Unknown
131. "To the outside world we all grow old. But not to brothers and sisters. We know each other as we always were. We know each other's hearts. We share private family jokes. We remember family feuds and secrets, family griefs and joys. We live outside the touch of time." – Clara Ortega
132. "Our siblings push buttons that cast us in roles we felt sure we had let go of long ago – the baby, the peacekeeper, the caretaker, the avoider… It doesn't seem to matter how much time has elapsed or how far we've traveled." – Jane Mersky Leder
133. "That's the function of big brothers… to help their little sisters when their worlds are collapsing." – Susan Beth Pfeffer
134. "I, who have no sisters or brothers, look with some degree of innocent envy on those who may be said to be born to friends." – James Boswell
135. "I have a wonderful shelter, which is my family. I have a wonderful relationship with my brother and sister; this makes me feel that I know always where I belong." – José Carreras
136. "Our brothers and sisters are there with us from the dawn of our personal stories to the inevitable dusk." – Susan Scarf Merrell
See also: Brother And Sister Quotes: Top 100+ Inspirational Sayings
Funny Brother Quotes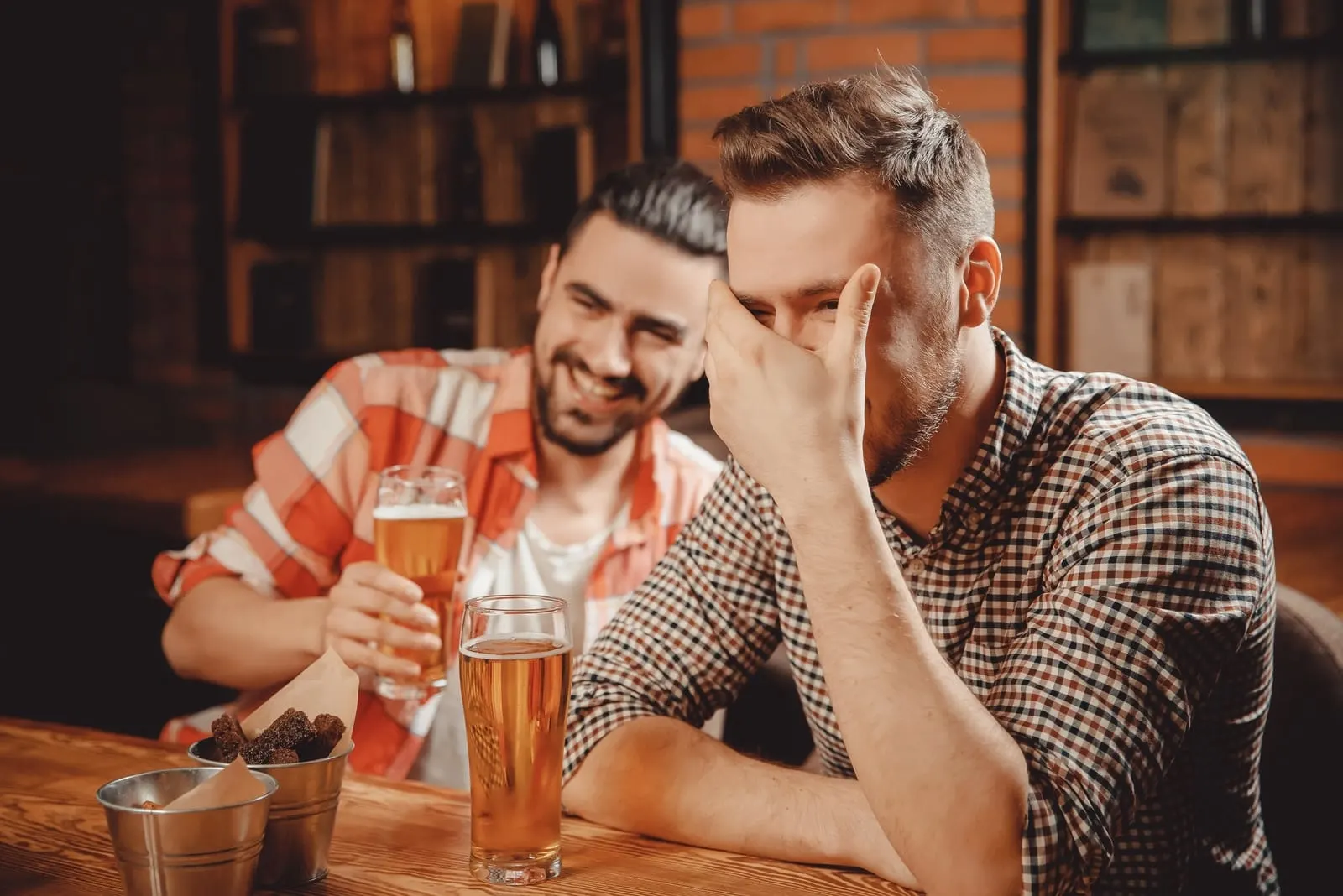 137. "Brotherhood – man's oldest competition." – Unknown
138. "The highlight of my childhood was making my brother laugh so hard that food came out his nose." – Garrison Keillor
139. "Brothers don't hit each other, they just high-five on the face." – Unknown
140. "I can get another husband but never another brother." – Corsican proverb
141. "Having an older brother really helped me learn how to be a better person. When he does something good, I copy it and when he does something bad, I try not to laugh at him." – Unknown
142. "There is a little boy inside the man who is my brother." – Anna Quindlen
143. "Brothers are children of the same parents, each of whom is perfectly normal until they get together." – Sam Levenson
144. "Half the time when brothers wrestle, it's just an excuse to hug each other." – James Patterson
145. "Brothers are like fat thighs… they stick together." – Unknown
146. "I'm the oldest, I make the rules. I'm in the middle, I'm the reason we have rules. I'm the youngest the rules don't apply to me." – Unknown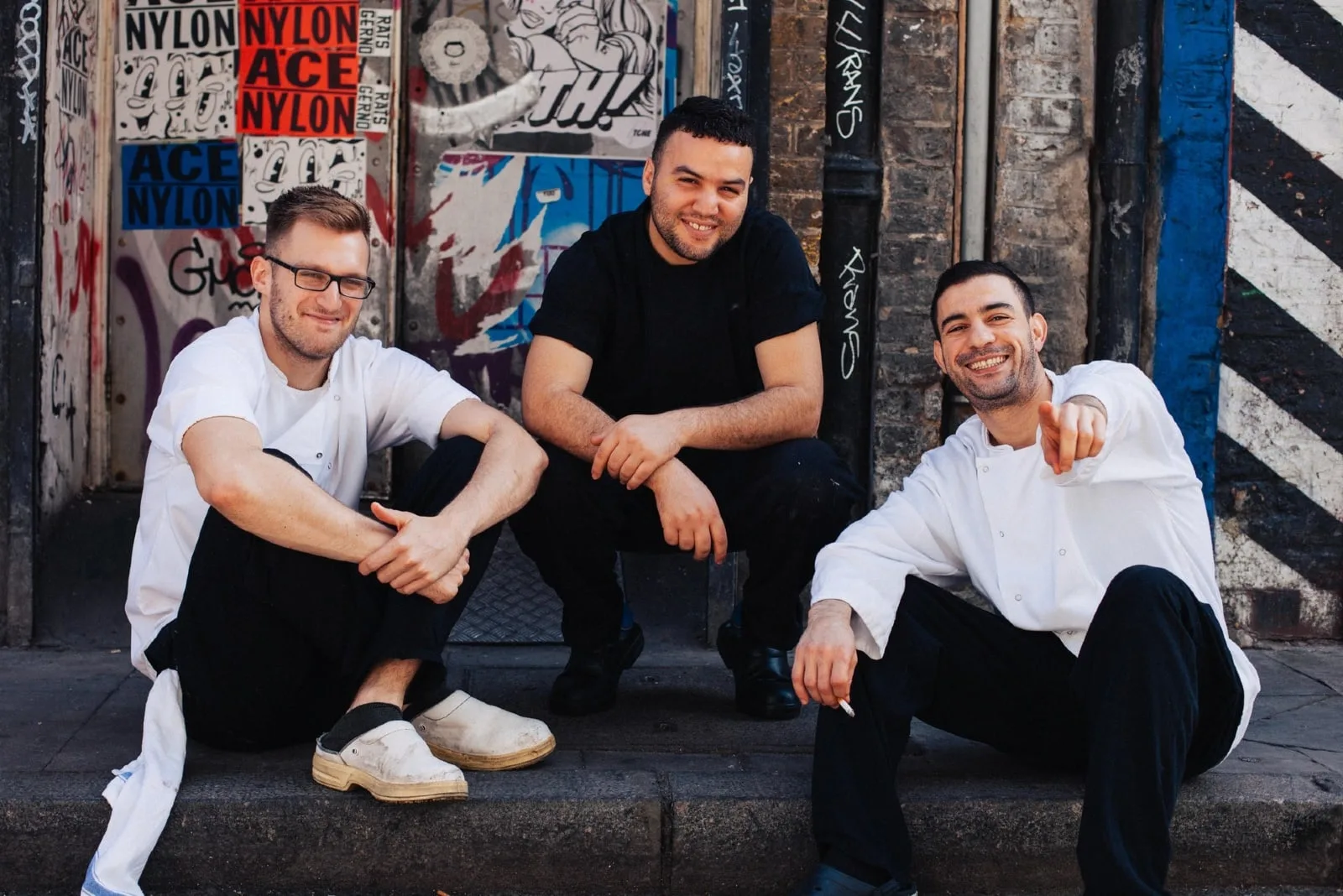 147. "They say 'older is wiser,' but I've yet to see you demonstrate that as a fact!" – Unknown
148. "What strange creatures brothers are!" – Jane Austen
149. "People say my brother and I look alike. When it's a compliment, he looks like me. When it's not, I look like him." – Unknown
150. "I grew up with six brothers. That's how I learned to dance – waiting for the bathroom." – Bob Hope
151. "A friend is a brother who was once a bother." – Unknown
152. "Siblings (n.) a combination of a best friend and a pain in the neck. They might be the most annoying people around you but you still love them endlessly." – Unknown
153. "Everyone knows that if you've got a brother, you're going to fight." – Liam Gallagher
154. "Brothers are always helping you out for free, they work pro-bro-no." – Unknown
155. "I grew up with a younger brother, so I can get pretty rowdy." – Sarah Wynter
156. "Bigger isn't always better, take big brothers for example." – Unknown
157. "I am smiling because you are my brother. I am laughing because there is nothing you can do about." – Unknown
158. "My elder brother won't die, and my younger brothers seem never to do anything else." – Oscar Wilde
159. "Brothers that say they never fight are most definitely hiding something." – Lemony Snicket
160. "Maybe one is enough." – Swati Avasthi
161. "The best way to get a puppy is to beg for a baby brother – and they'll settle for a puppy every time." – Winston Pendelton
162. "My brother is my partner in crime. Until we get caught, then he did it!" – Unknown
163. "Little brothers are like bop bags, you hit 'em and they keep bouncing back for more." – Unknown
164. "I always fight with my brother, but this is our kind of 'I love you'." – Unknown
165. "I don't call you a little brother because you're younger, I call you a little brother because it's my right to belittle you." – Unknown
166. "When I look at each of my brothers, I see two things. First, I see the next place I want to leave a rosy welt. Second, I see a good man who will always be there, no matter how hard life gets for me or him. Then, I get out of the way because I realize he's coming at me with a wet dish towel." – Dan Pearce
Funny Brother And Sister Quotes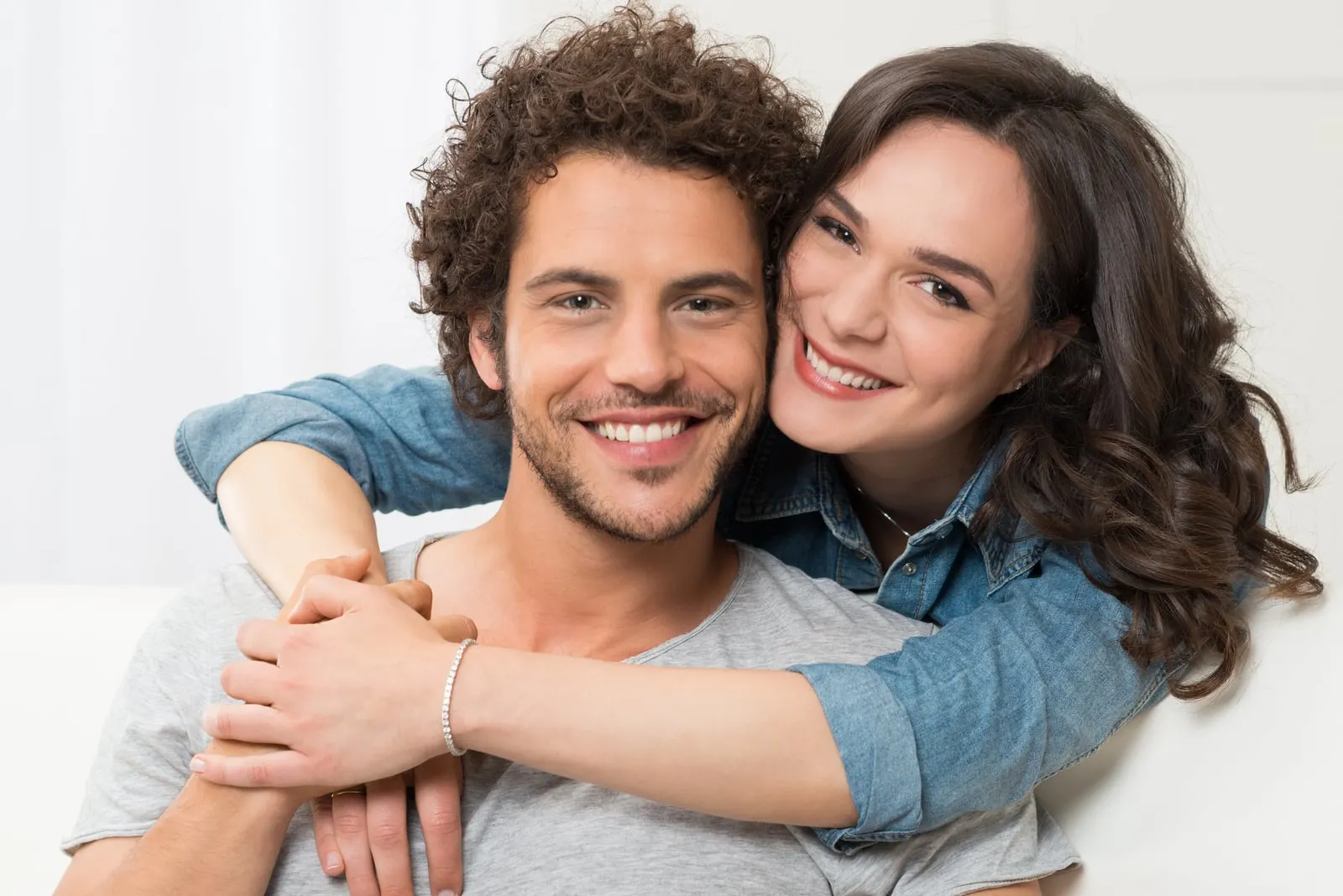 167. "My brother has the best sister in the world." – Unknown
168. "We may look old and wise to the outside world, but to each other, we are still in junior school." – Charlotte Gray
169. "You and I are brother and sister forever. Always remember that if you fall I will pick you up. As soon as I finish laughing." – Unknown
170. "Some relationships are like Tom and Jerry: They tease each other, knock down each other, irritate each other, but can't live without each other!" – Unknown
171. "One thing I can always look forward to in life is that even when I'm old, my big brother will still be older!" – Unknown
172. "He might have a big mouth, but he's still my little brother." – Unknown
173. "I know it's a cliché, but the whole family is just whacked. I mean, we're all out of our minds. They're the funniest, most eccentric bizarre people I've ever met, my siblings." – Dana Carvey
174. "Admit it: we always eat and drink slower than our brother or sister so that we can tease them at the end when we're the only one with any left." – Unknown
175. "The family. We are a strange little band of characters trudging through life sharing diseases and toothpaste, coveting one another's desserts, hiding shampoo, borrowing money, locking each other out of our rooms and trying to figure out the common thread that bound us all together." – Erma Bombeck
176. "Brothers are just born to bother sisters." – Unknown
177. "My sister was drowning in the ocean once, and my brother and I dove in and saved her. True story. She owes us her life. It's great leverage; we abuse it all the time!" – Matt Barr
178. "It is impossible to keep a small boy in the house, even in the worst weather, unless he has a sister to torment." – Mary Wilson Little
Because Brothers Are Friends For Life!
If I had to sum up all these best quotes on brothers into one, it would sound like this:
Brothers are best friends who will always have your back no matter what.
They will make you smile, challenge you, or provoke you but at the end of the day you know that their love for you is pure and unconditional.
From heartwarming to funny, I hope you enjoyed the list of best brother quotes and that you'll make sure to share it with your brother and make him feel special.