Most of the women around the world get pretty obsessed with a special guy at some point in their lives.
They just want him to commit to them and to make him theirs forever. But getting all that is not easy work at all.
There are so many things and tricks you need to learn in order to make a man only yours.
You need to work on yourself so much to finally get what you crave—to be simply irresistible to him!
But since there is a solution to every problem, there is for this one, too. If you want to learn how to be irresistible to men and seduce them in a way they never crave another woman, read further.
Be confident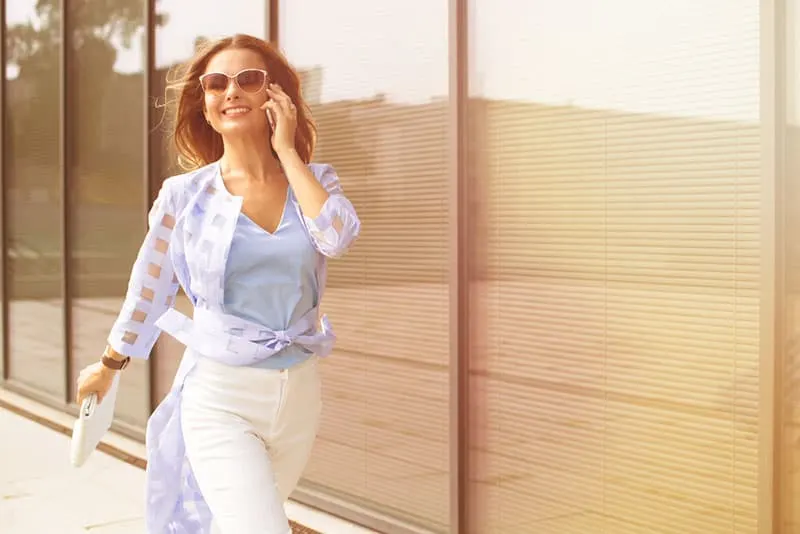 Confidence is sexy. Period. And what men always see first is a physical appearance that helps them decide if they will approach you or not.
That's why you need to pay attention to how you look and behave in front of a man you want to make yours.
I know that women are pretty envious nowadays and that they will do all kinds of stuff to steal that perfect guy from you but you should think about your qualities and what you can do to make him yours.
Even if the room is full of the most beautiful women and they all want that guy you crave so much, if you are confident enough, he will be only yours.
It is true that men fall for physical looks, but a woman's character is what keeps them close.
So, give your best to be more confident than all of the other women, and show him your qualities.
Use your sense of humor but yet always know how to talk dirty to a guy . That will simply make him crazy about you, and he will be so obsessed with you in such a short time.
Be the best version of yourself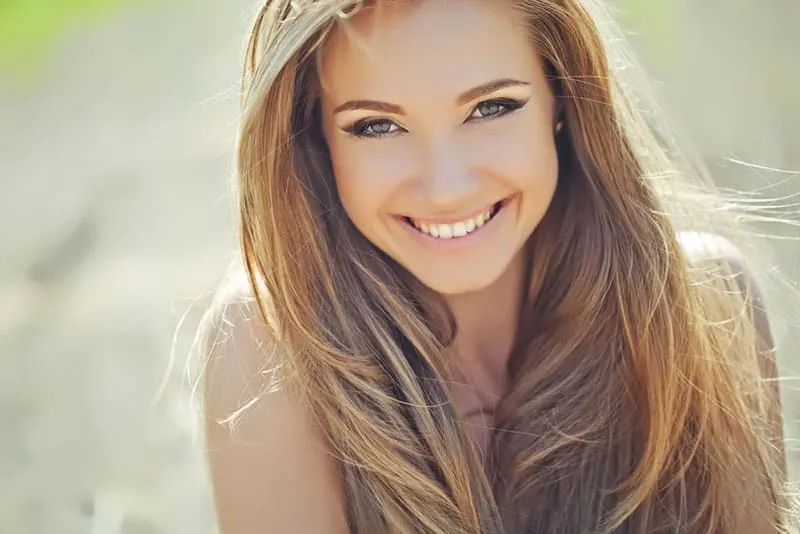 You see, if you want a man so badly, you will have to go the extra mile to make him yours. That's why you need to be the best version of yourself.
Dress with style, talk and act like a lady, and try to make him feel comfortable when he is with you.
If you know him for some time, you can tell him something more about yourself, not being worried that he will run away.
Men are okay with women sharing something about themselves.
That makes the men think that the women trust them. And I am sure he will be more relaxed to opening up to you as well.
He won't feel pressured with you because your presence will make him feel good in his own skin. And that is what most men really want.
Someone they can rely on, someone who will be there for them and support them in their dreams.
Men don't want miracles, just one woman who will be there for them when their whole world is falling apart. Nothing else.
Talk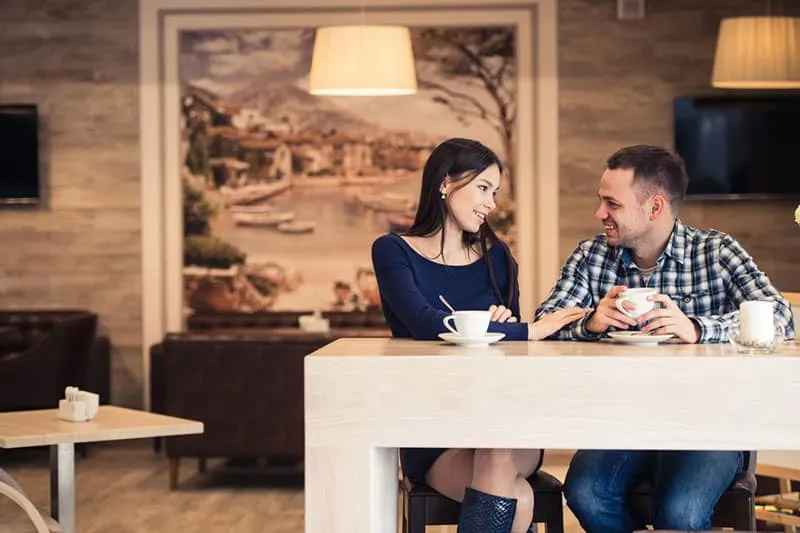 If you engage in a conversation with a man you are into, chances are higher that you will get to know each other much better.
I mean if all he says is the truth, you will know the real him.
But some guys pretend that they are someone they are not just to get the girl they want.
The good thing is that all those lies won't last long, and the ladies soon find out the whole truth.
I would love to give you advice about how to check if a man is playing with you and telling you lies, but that is impossible.
In this case, you need to rely on your gut and do things in the way you feel is the best for you.
Also, try to get as much information as you can about a guy you like so you can check all those info with your mutual acquaintances.
On the other hand, if a guy is honest and open about everything, there is nothing to worry about. You can just relax and enjoy what could transform into love.
RELATED: How To Kiss A Man To Make Him CRAZY About You
Be playful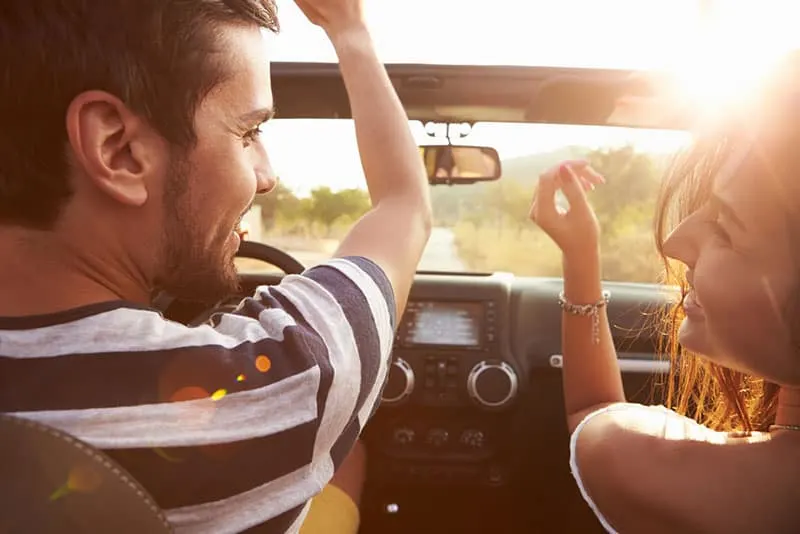 Men simply adore playful women. I am not saying that you should be all over the place when you don't feel like it but simply not stuck in a routine will be enough for a successful relationship.
If you feel good with the guy you like, show him your wicked side. Learn how to play hard to get just to keep him interested in you.
Use different tricks to make him fall for you.
Tease him and never let him have all of you, at least if you are not ready for that. But whatever you do, don't let the old spark die in your relationship.
Always work hard for what is quality, especially if we are talking about the most important guy in your life.
Dating and relationships were never easy to handle so you will have to give all of yourself if you want something to truly last.
I just hope it will be worth it in the end. I mean, it has to. If it is not worth it, and if it is not good, then it is not the end.
Use your sense of humor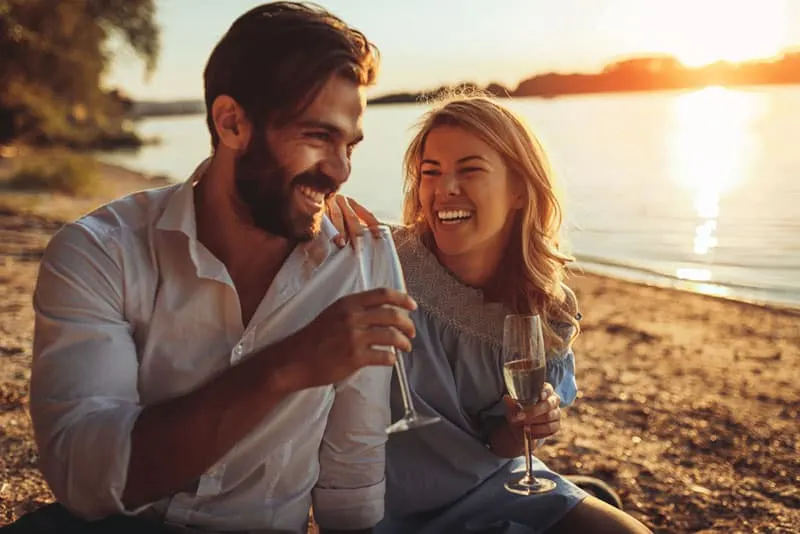 If you want to learn how to be irresistible to men, then use your sense of humor.
You don't have to be amazing in that but a funny line here and then in your conversation will definitely make some difference.
Also, when you mix your sense of humor with strong eye contact, you will be a winner for sure.
No man could resist a woman with these qualities since women like this are hard to find nowadays.
Every time you spend time with the guy you like, try to be relaxed and make him feel comfortable in your company.
If you really like him you can try to find some cute paragraphs for him and leave one in his jacket when he isn't paying attention.
So, when he looks in his pocket and finds one, he will be reminded of you, and he will be glad to have you in his life.
The catch is that you do things other women don't do.
That will put you on a pedestal and make you very special and unique.
And I don't even have to mention that your guy will be head over heels in love with you.
Be a little bit mysterious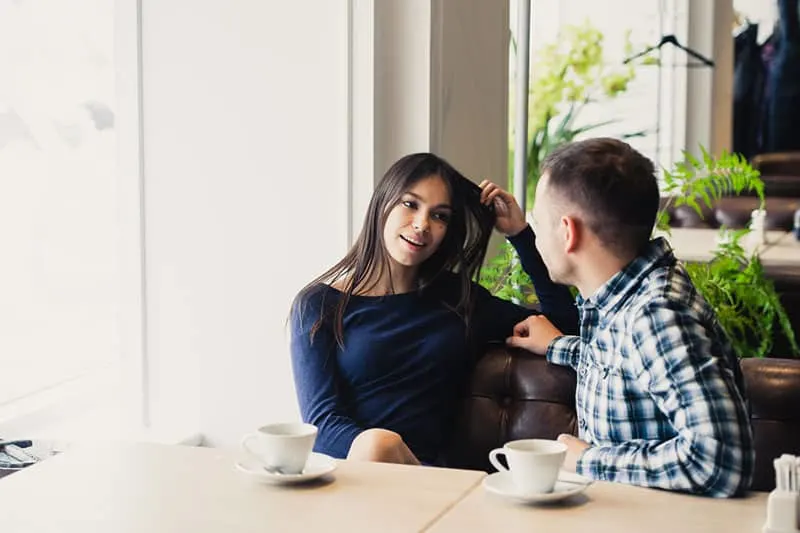 Men like women who keep some private things for themselves. That is where the famous saying comes from: 'A woman without secrets is like a sky without stars!'
So, if you want that special guy for yourself only, don't tell him all about yourself on your first date. Instead, give him crumbs of information about yourself.
In that way, you will force him to make some effort about you, and you will feel better because he will get very interested in you.
When you think about it a little bit better, you will see that every woman who keeps something for herself is more appealing to guys than the one who has her heart on her sleeve.
By keeping something back, she will be someone guys will work hard for and try their best to win over.
No guy likes women who offer themselves on a silver platter, making themselves easy to get.
They like women who are mysterious because you never know what these women are actually hiding.
Show interest in him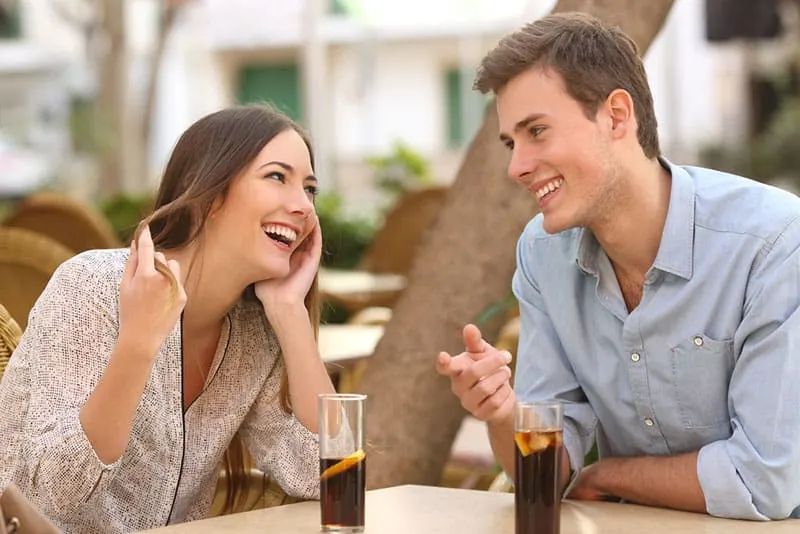 If you show interest in the guy you like, chances are higher that he will start noticing you since that will be his ego boost.
Every guy would be flattered if a woman shows interest in him, and that will make him find out more about you.
If you play this game well, every man will want to go out with you and try to get to know you better.
That means he is not only interested in your body but in you as a person as well.
But if you've already decided to do something like this, just know that you shouldn't exaggerate.
If you show too much interest in him, you will push him away since he will be scared that you are some kind of a control freak.
So, have some balance in everything you do, and don't forget to act with dignity in every situation.
When a guy sees you acting like that, he will fall for you without a doubt.
Be independent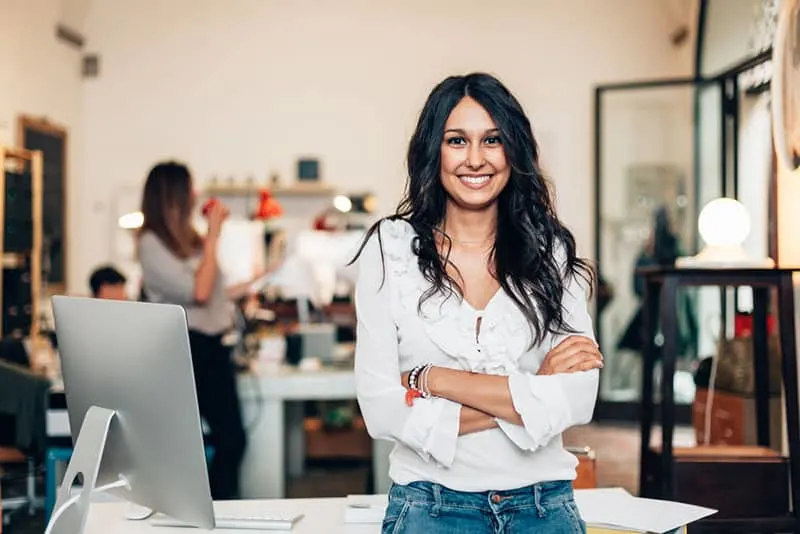 In the world of modern dating, most guys' favorite girls are the ones who are strong and independent. No man likes girls who act clingy and needy.
They prefer the ones who have been through hell, but here they are, still standing firmly on their feet.
And when you look back in the past, you will realize that strong women were always able to cope with all life problems in a much easier way than the weak ones.
I am not saying that you should be strong all the time. There will be times when your whole world will fall apart, and at those moments, you are allowed to break down.
At those moments, you are allowed to show your real face, the vulnerable and naked you. But those times come and go.
And for all the other moments in your life, you should be strong and independent so no man sees that you are weak.
Don't ever let any man see you on your knees unless you trust him the most. Only the right one can see you in your worst edition.
Only the right one will understand that. Only with him, you can be yourself.
Be a magnet for all men around him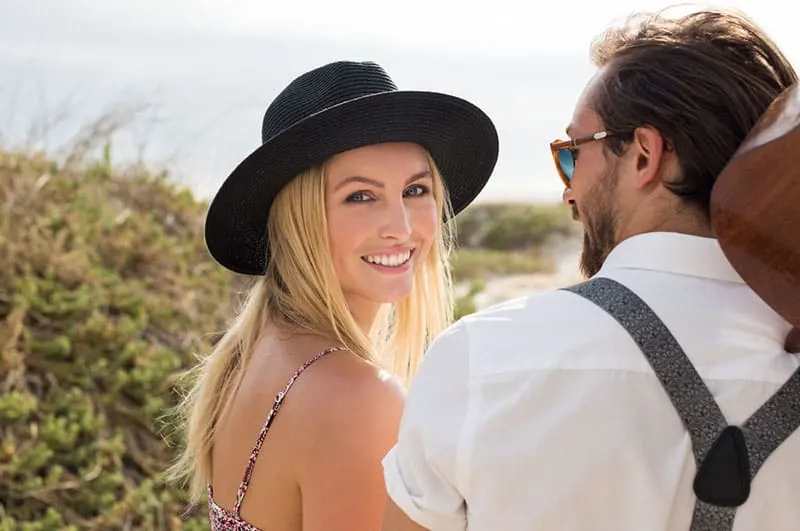 If others find you attractive and alluring, your perfect guy won't be an exception as well.
If all the guys go crazy about your perfect style, your hair, the way you walk and talk and the way you do everything with respect and dignity, all guys will find you attractive.
And when your special guy realizes that all men around him would want to have you, he will start questioning himself how he can win you over.
He will see that you are a high-quality woman and that every guy would be so lucky to have you.
And when he starts thinking like that, your mission is already accomplished. By managing a guy to behave like this you already learned how to be irresistible to men.
After something like this happens, you can expect him to do all those crazy things guys who are in love do for their partners, so be ready for some nice surprises and sweet things he will keep saying to you.
Always be positive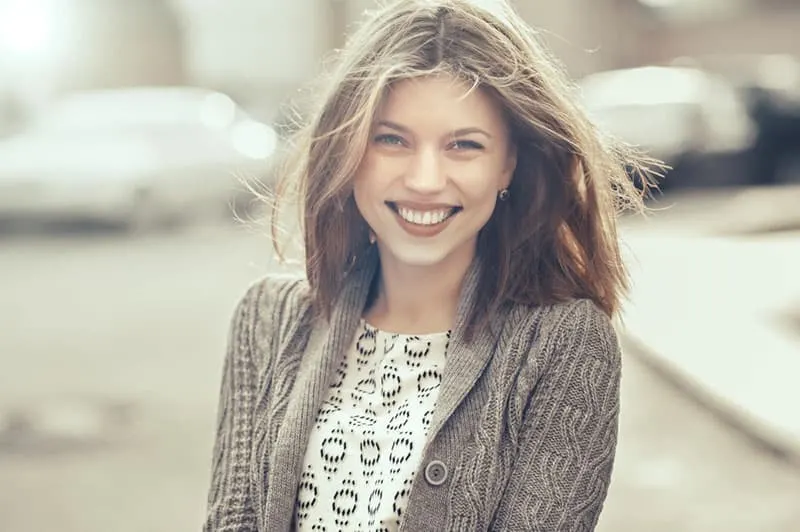 No matter what happens in your life, always focus on being positive.
Men don't like negative women because they will only talk about their problems,and they will be so depressed.
Women like that don't get it that guys need a cheerful and interesting woman, a woman who wants to get to know them better and not one who only shares her problems with them.
That's why you need to be the best version of yourself when you are in the company of a man you like. Even if you are sad, give yourself a second chance, and try to be happy instead.
Smile to life because life will definitely smile back at you. When you think about it, you won't get anything by being sad or depressed about something.
That won't change the situation you are in.
Only your actions will.
So, why not start with a smile on your face. I am sure there is no guy out there who will be able to resist it.