It's All About Having Your Partner's Back
Nobody can guarantee that a love relationship will be flawless all the time.
There will be times when one of the partners will go through some rough patches and need help from their loved one.
And if you truly love your partner, you will do everything in your power to make them happy.
So, if you are experiencing a great relationship but you've realized that your girlfriend has been in a bad mood lately, maybe there are some things you can do about it.
There are so many amazing and cute ways to cheer your girl up! And if you know her as well as you should, you can probably turn around any bad day and difficult time she may be having in no time!
As her partner, it is your duty to make her feel loved on the days she feels low and lift her spirits up just like she would do for you.
In relationships, it is imperative that two partners are each other's rocks and shoulders to lean on when the going gets tough.
If you can't do that, do you really deserve her heart? You know she would be there for you in more ways than one in a heartbeat.
So prove to her that she did right when she chose you out of all the men she could've been with, and help get her back to her happy place.
How To Use A Tough Time To Reconnect?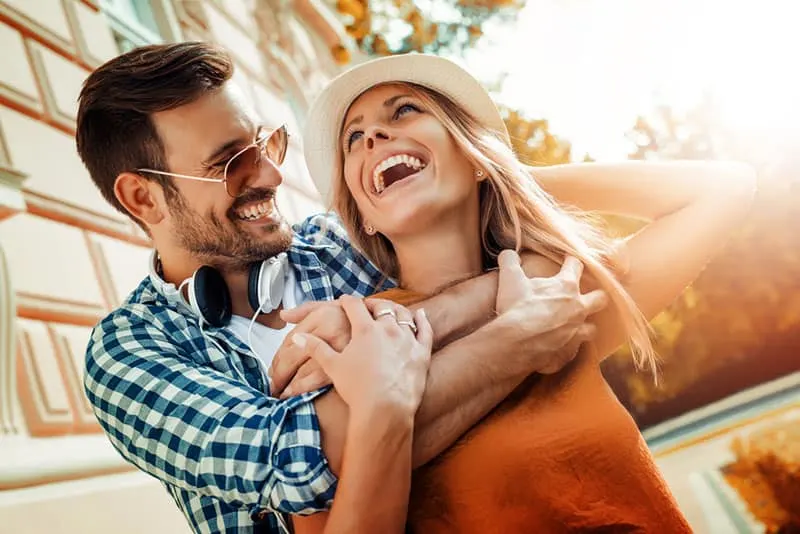 First of all, all relationships go through their ups and downs, and during those times, emotional support from a loved one is all the therapy one needs.
Don't think that the fact your girl is going through a difficult time means she wants to break up with you.
Whatever is on her mind has to do with her, and you have to let her figure it out on her own, while making sure she knows you're there as a listening ear.
She might be having a hard time with her self-esteem issues, and that is not something another human can fix for you.
If you want to know how to cheer up a girl and use it as an amazing opportunity to reconnect and deepen your relationship, here are a few quick tips:
» Don't badger her with questions. Instead, bring her a plate of her favorite foods in the world, a nice bottle of wine, and engage in some cuddling if she's up for it.
Just don't push her to do anything she doesn't want to do. She simply needs to see that she is not alone.
» Take her on a mini-vacation that you will use as an opportunity to remind each other of why you are together. Make her see why you are the one for her by taking her mind off things, leading her to the dance floor, and jamming to her favorite playlist.
» Make her laugh with an inside joke, bring her an ice cream she can't resist, and take her out of her comfort zone by planning the most adventurous date night.
And not that you need any love tips, but saying genuinely cute things when she's feeling down is always a win.
» You know what they say. Laughter is the best medicine, so perhaps take her to a stand-up show you both love and reconnect through laughing your butts off, followed by a romantic stroll with your arm wrapped around her and the most meaningful kiss you've ever given her at the door.
Make her see that her man is there for her both physically, emotionally, and mentally.
How To Cheer Up Your Girlfriend? Here are 14 Brilliant ways
Talk to her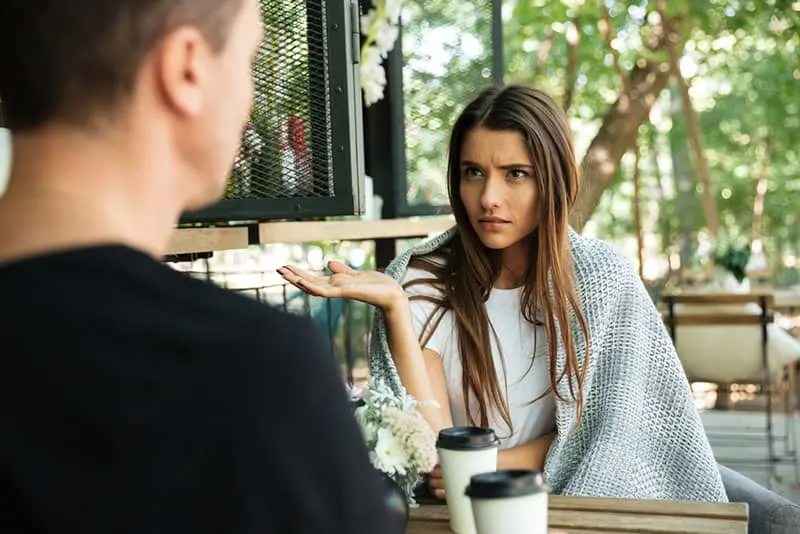 If you see that your girlfriend is having a hard time in her life, be there with her, and talk about her problems.
Maybe she doesn't want to bug you with her problems, so she is keeping quiet all the time, but I am sure she would want someone close she can rely on.
If she tells you what affected her to make her feel all those negative emotions, it will be much easier for her.
Also, you can help by giving her advice and telling her that you will be there, no matter what happens.
The most important thing is that you actually show her that you care about her and that you are there to listen to her whenever she needs you.
With your support, she will be more than okay, and she will be able to enjoy life like before.
Do things that she likes (even if you don't)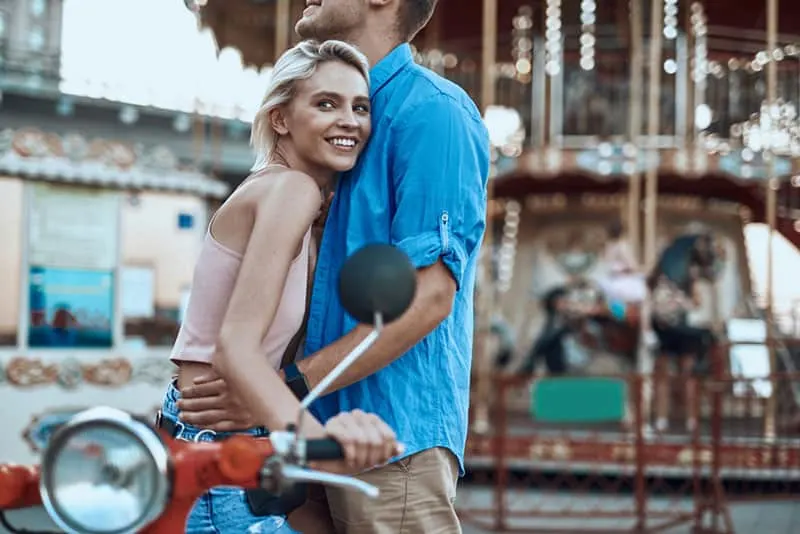 If your girlfriend is depressed or she doesn't feel good, try to figure out what could help her feel better.
Maybe doing some things that she really likes will help her get into the mood again.
Even if you don't like some of those things such as watching some soaps, do it with her because it will cheer her up.
She will feel like you would do anything for her, and she will be so happy that she has someone like you in her life.
On the other hand, you will feel satisfied because you saved the day and helped the girl who loves you. It's a really small ''sacrifice'' for the girl of your dreams.
Cook for her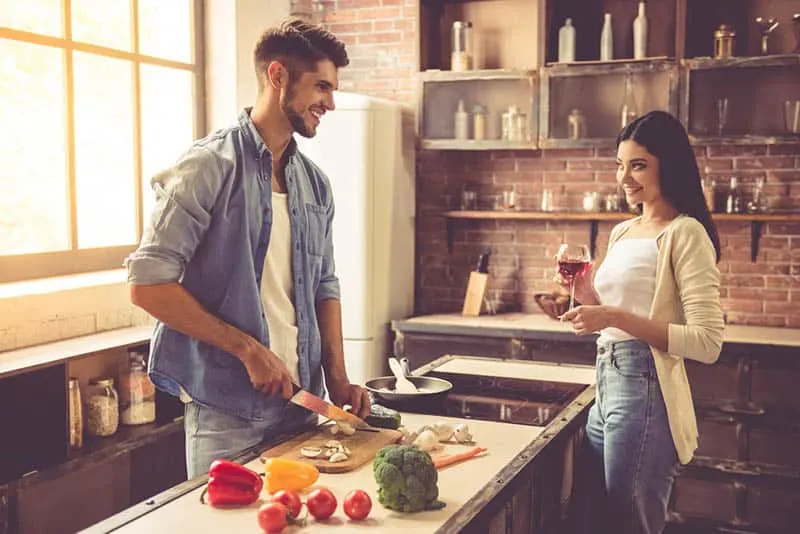 We all love to be spoiled—especially when we feel down. So, if you see that your girlfriend is quite moody and that she needs help, do something nice for her like cooking her a meal.
She will be more than happy because she will be able to get some rest while you cook, and you will spend some quality time with her.
Maybe she will admit to you what has been bothering her all this time, and she will ask you for some help.
Whatever it is, try to be supportive as much as you can because she would do the same for you.
Buy her a little something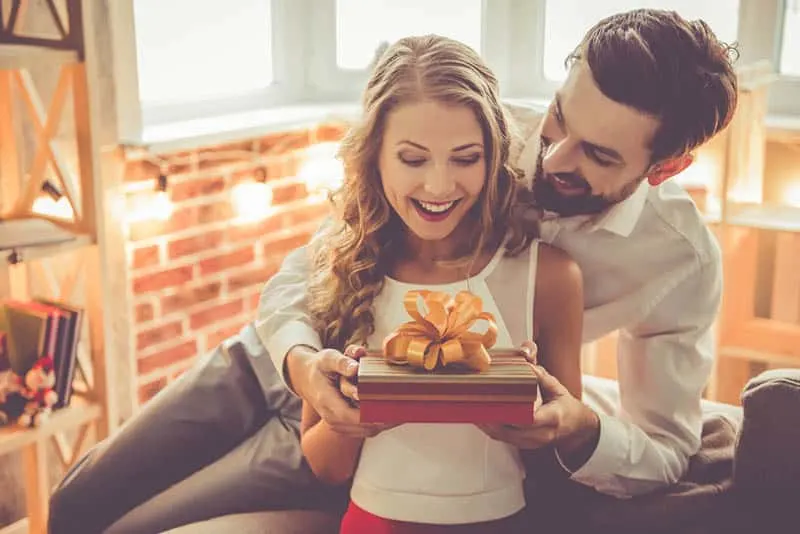 Every girl likes gifts, but if you buy a little something for your girlfriend when she is down, you will definitely cheer her up. Even if that is chocolate, it will make her feel special.
There is no need to splurge. Just a little token of your affection will be plenty!
She will realize that you are thinking about her and that you want to make her feel good.
When you give her a gift, you will definitely put a smile on her face, and the mission will be accomplished because the smile will be where it belongs—on her face.
Hug her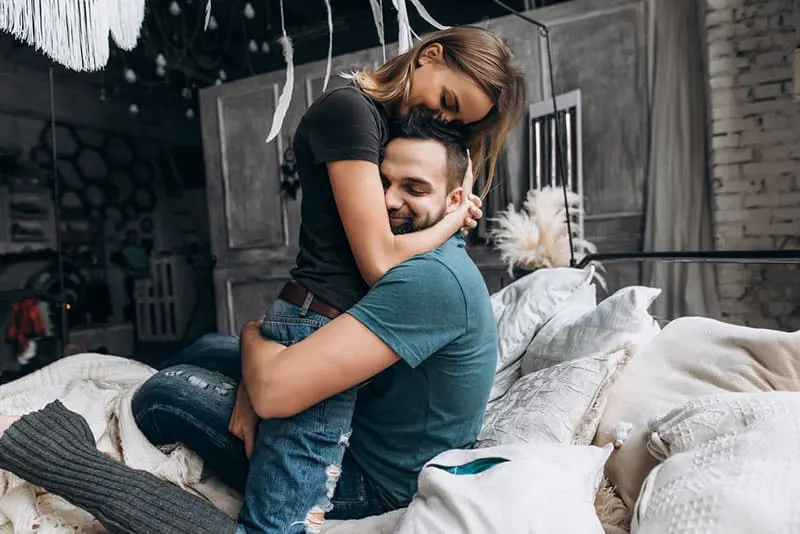 Maybe it doesn't look like something big, but even a short, little hug can improve someone's day. So, if your girlfriend is down, try to hug her to cheer her up.
I am sure you will put a smile on her face and that she will feel much better than before.
She will feel safe and good in your arms, and she will want it to last a long time.
Maybe the reason why she is moody is because you don't have enough time for her and now, when you devote all of yourself to her, she will finally get what she wants.
Do you see how you can make a girl happy with a simple thing? Yes? Well, do it more often!
Try distracting her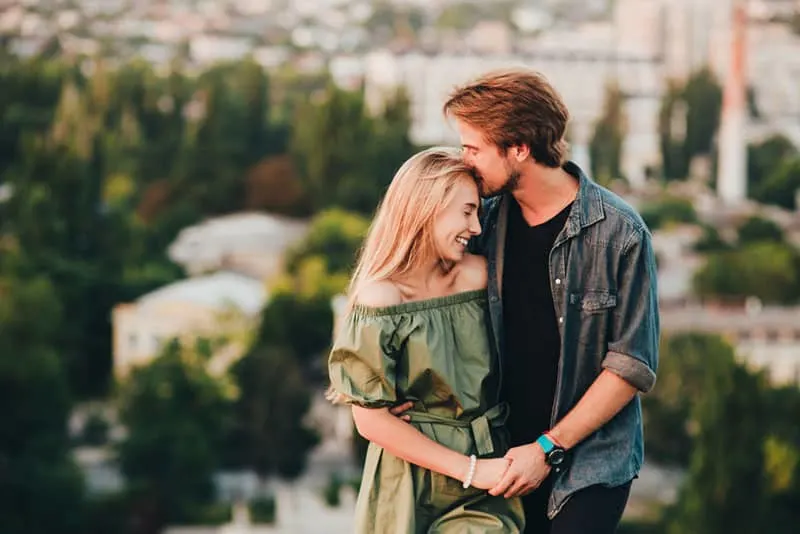 If your girlfriend doesn't feel good and if she is down all the time, try to distract her from her thoughts. Maybe she has problems at work and she doesn't want to talk about them but rather just thinks about solutions.
So, to cheer her up, try to distract her with a late night walk or preparing something to eat for the both of you.
Also, you can offer to help her with your advice in case she wants it.
But the most important thing is that you give her enough time to share with you all that is happening in her life.
Don't suffocate her, and don't ask too many questions. Let her tell you all about herself when she is really ready for it.
Dance with her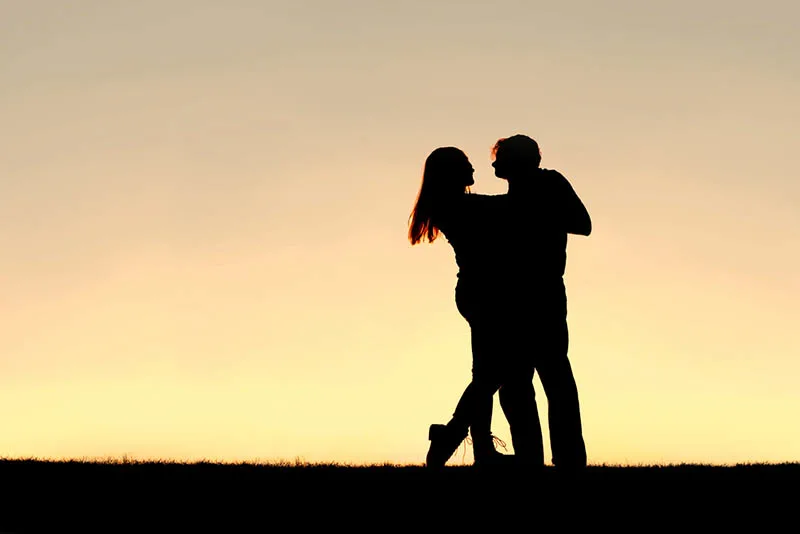 You don't need a reason to dance with your girl, so do it when she feels down.
That is a good way to cheer her up and make her feel good again. You can do it in your home or spontaneously in the street when everyone is watching you.
It doesn't matter where you do it as long as both of you feel good about it.
When she sees how happy you are and how much effort you are putting into making her feel good, she will be happy and satisfied.
She will be blessed to have someone like you in her life, and she will show you that she really cares about you.
Plan a movie night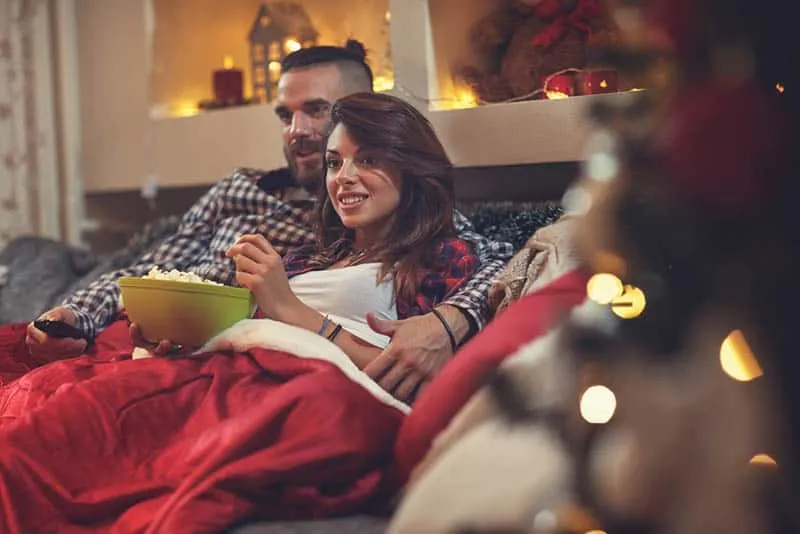 If your girlfriend is down, maybe you can help her to relax by planning a movie night with her.
If she wants, you can go to the movies, but if she is not in a good mood, you can also stay at home and spend a wonderful night over a great movie.
High-quality time spent together will make a deeper bond between you and her, and she will definitely feel much better than before.
Also, if the movie is funny, she will laugh, and at the end of the night, she will be thankful to you for doing something sweet for her.
Make her laugh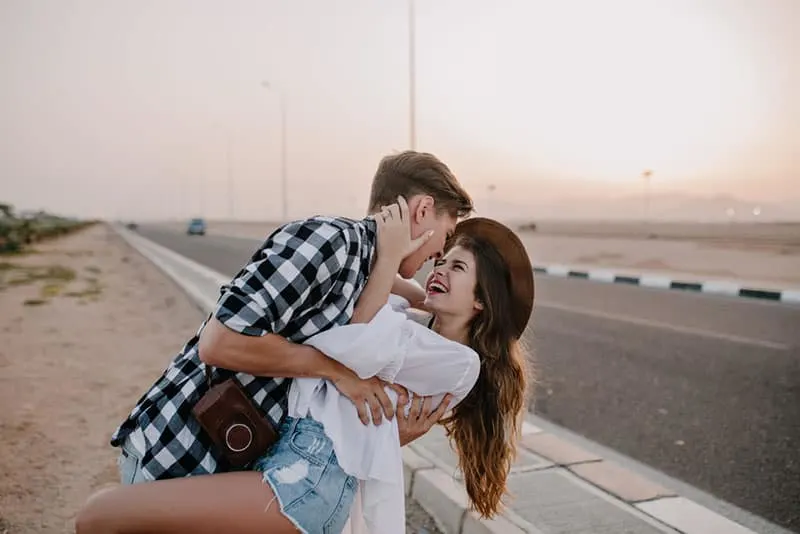 The best way to cheer your girlfriend up when she is down is to actually make her laugh.
If you can think of some funny jokes that would make her feel better, now is the time to use them.
When she starts smiling with you, she will realize that being down over things she can't affect is in vain and that she needs to be her old self again.
Show her that she looks much prettier when she laughs and that she shouldn't sweat the small stuff.
Maybe your help won't be enough for the long run, but it will surely make her happy in that moment, and after all, that's all you can hope for! Day by day, she'll be regaining her old self.
Take a walk with her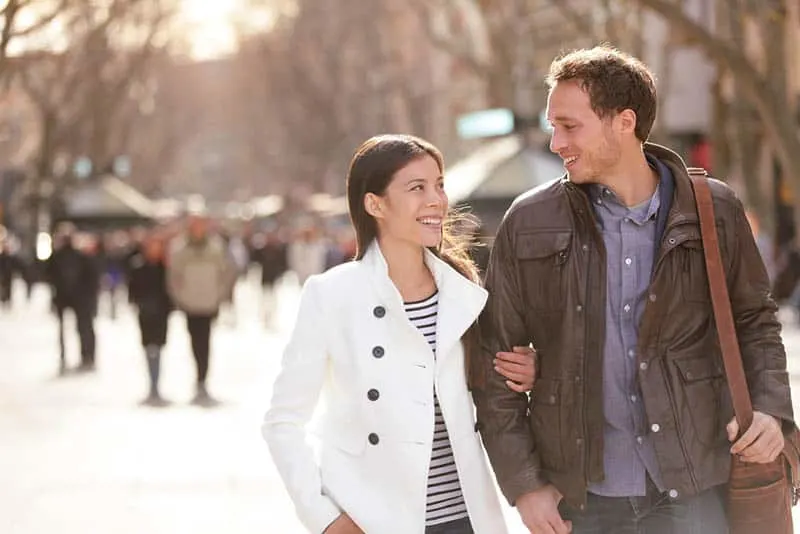 When you feel down, the worst thing you can do is to stay in. So, if you see that your girl is down and you want to cheer her up, take a walk with her. It will help her shake the stress away and feel much better.
Time spent outside can distract her, and she won't be thinking about her problems. Instead, she will enjoy the fresh air and the people around her.
And yes, she will realize it was a good idea to go out rather than stay at home.
It is such a small thing, but it has a bigger impact than one might think.
Tell her she is beautiful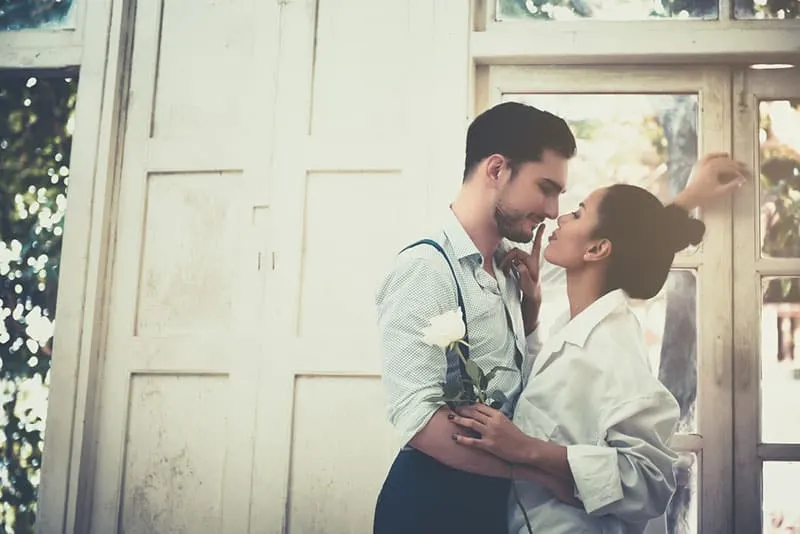 Nothing can improve a woman's mood more than when a guy she loves says that she is beautiful.
So, when you see that your girlfriend is down and you want to cheer her up, tell her how beautiful she looks.
Tell her that you are so blessed to have a woman like her in your life and that you wouldn't change what the two of you have for anything in the world.
She will feel so special, and it will make her feel good in her own skin.
She will feel that she is enough, that she is worthy, and she won't be so down anymore.
It is just a small gesture, but it means a lot when you say it. Knowing her man thinks the world of her is just what a girl needs to hear sometimes!
Tell her you love her
When things are bad and you feel like life keeps disappointing you, it would be so nice to hear something sweet from the man you love, right?
Well, since this is the way a lot of girls think, you now know how to fix your darling's mood.
Tell her that you love her and that you are the happiest man alive because she is a part of your life.
Tell her that she is the meaning of your life and that you wouldn't be so happy if she isn't around.
Tell her how perfectly she fulfills you and how you love what the two of you have.
That will definitely put a smile on her face, and she will feel much better soon.
Take her to a picnic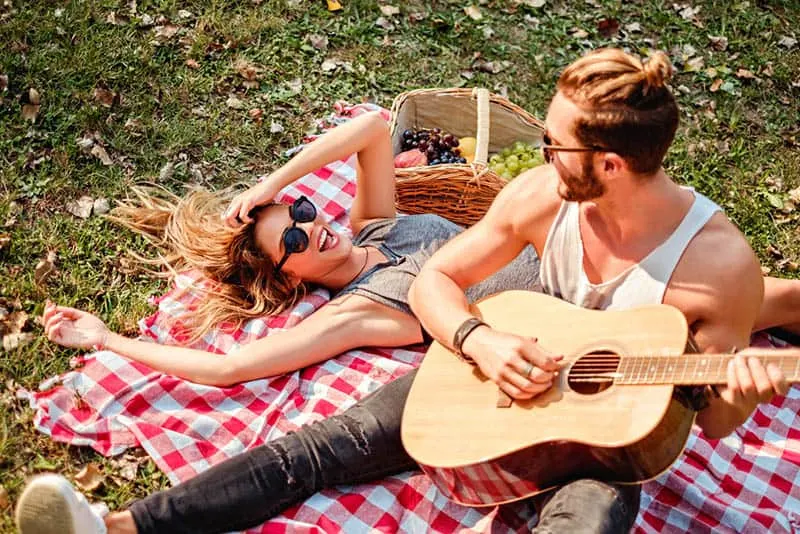 Spending time in nature can help you feel better, and it is great for someone who doesn't feel good.
So, in case your girlfriend feels bad and doesn't want to talk to anybody, plan a picnic for only the two of you.
When she spends some time outside, she will feel much better because of the fresh air.
The park is a great place to go for a picnic, so you can prepare some sandwiches and juices, and head to the closest park.
If she doesn't want to talk, ask her if there is something she would like. Let her decide about the things you will do for the rest of the day. I am sure she will know to cherish that.
Cuddle with her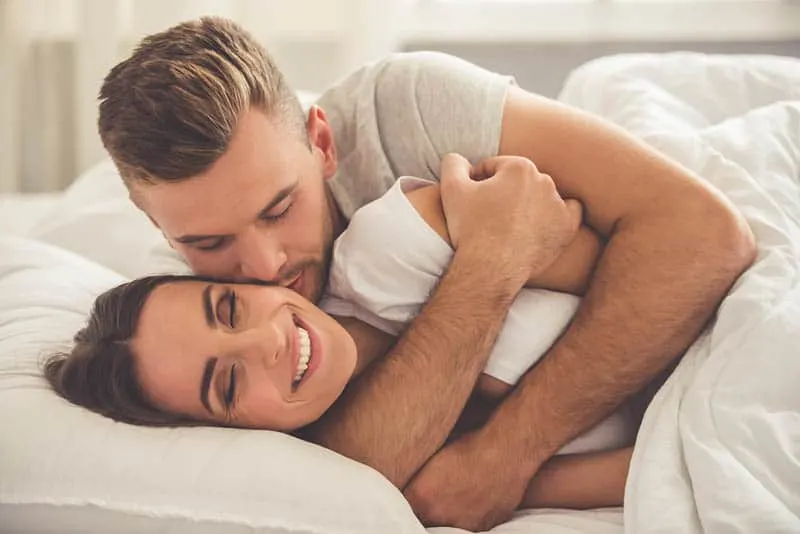 Every woman feels special when she is in the arms of her other half and when he is physically affectionate toward her.
So, to cheer up your girlfriend, spend some time with her and cuddle.
Don't initiate more than that if she doesn't want, and let her decide about the outcome.
She will feel better when she is in your arms, and she will realize no problem is that big when you are there to protect her.
Show her that you truly love her and that there is no situation you would rather be in than with her in your arms.
That will make her feel better because she will know that there is always one man she can count on. And that is what really matters in the end, right?