If you're looking for ways and inspiration on how to shut down a narcissist and regain your power, you're in just the right place!
Narcissistic people are very capable when it comes to taking over somebody's life.
They'll use anything and everything to make people do what they want and they'll be the ones to get the best of it. Summarized, it's called narcissistic abuse.
People who suffer from a narcissistic personality disorder (NPD) tend to ruin other people's self-esteem for the sake of becoming dominant.
The main manipulation tactic they use is gaslighting, aka silent treatment (especially in toxic relationships and other types of abusive relationships), used to gain control over the victim's emotional responses, which is a form of emotional abuse.
Narcissists have a delusional sense of self-worth and a lack of empathy, which is their primary tool when it comes to destroying their victim's self-worth.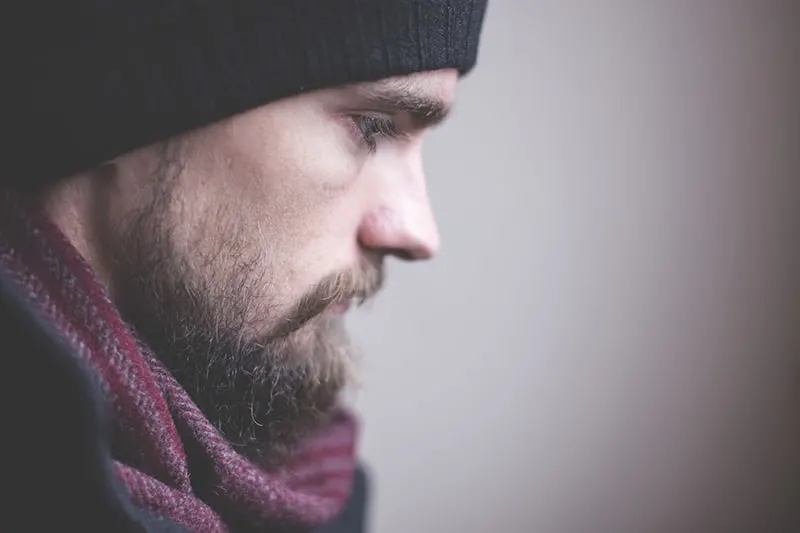 Apologizing or deciding to leave you alone is not in their interest.
Dealing with toxic people and psychopaths can result in severe damage of the victim's mental health because the victim often doesn't know how to set boundaries and deal with a narcissist's bad behavior.
This person could be your neighbor, your boss, your co-worker, narcissistic partner, a narcissistic parent, narcissistic ex, one of your close friends or a family member.
Learning how to deal with their narcissistic tendencies and how to take your power back is necessary in order to prevent further damage and start with the healing process.
Now, everybody fights the narcissists in their own way but strong women manage to fight them to the extent of beating them at their own game, so we could definitely learn a thing or two from them!
THIS IS HOW STRONG WOMEN SHUT DOWN NARCISSISTIC PEOPLE
1. Narcissists are very good at finding nice people for the purpose of feeding their egos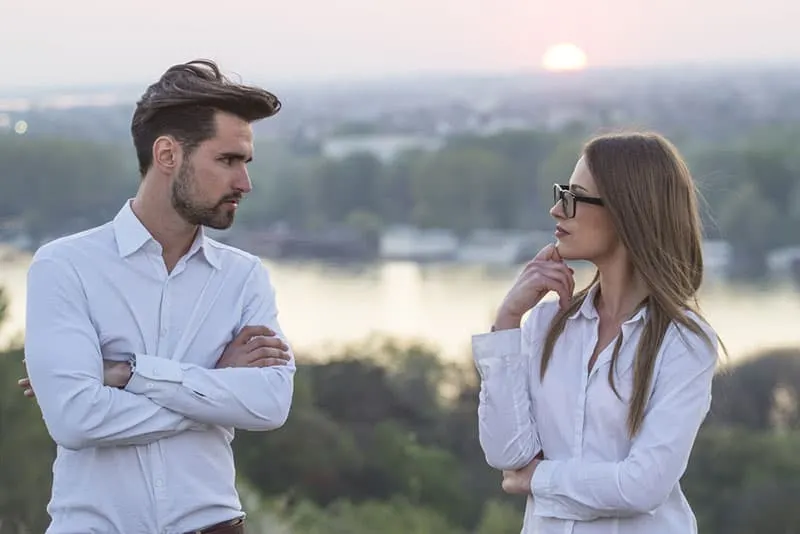 Narcissists need nice people to be around them, so they can feel better about themselves.
They need nice people to feed their egos! See, they surround themselves with such people by tricking them into thinking they are the same.
The difference is that nice people say only nice things to you when they truly mean it while a narcissist will use nice words just to trick you into being friends with them.
They will act like the kindest strangers (especially if you need help with something), they will convince you that they are the most loving and caring person on earth by constantly complimenting you, spoiling you and making you feel special.
But they won't mean any of the nice words they say, their compliments will be fake and the only reason why they would ever want to make someone special is so that they can break them easily later on.
The problem is that strong women are not so naive and that is why they are masters at avoiding being a narcissistic supply.
Strong women can easily spot whether somebody truly means what they're saying or if it's just a trick.
Strong women are very aware of how they look and are also aware of their other qualities and the minute they note somebody is ingenuine, they instantly disengage, apply the no contact rule and kick them out of their lives for good!
See also: 4 Things That Will Happen When You Go No Contact With A Narcissist
2. Narcissists are good at convincing others that somebody else is/was the problem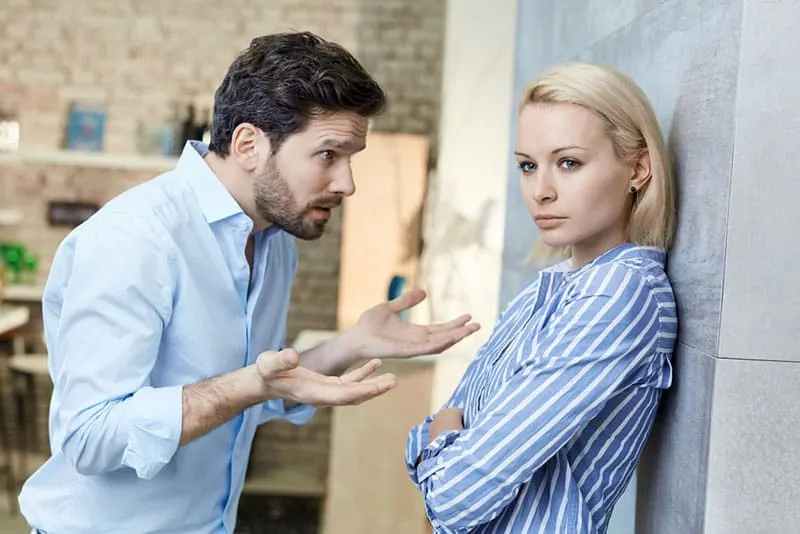 A narcissist's grandiose sense of self makes them feel superior over everyone around them.
They are ignorant of their own mistakes and they are able to put the blame on somebody else in the blink of an eye.
They are in constant pursuit of their victim's weaknesses so they can turn them against them. Accepting they did something wrong is never an option (unless they use it as a tool to manipulate you.)
Whatever happens, according to a narcissist, it happened because of somebody else and they are ready to go out of their way to convince their victim that they are the one to blame for anything.
The problem is that strong women never allow anybody to use them as a dumping ground.
They'll admit their part of the guilt but they'll demand the same from the other side.
They won't ever allow a narcissist to put the blame on them or anybody else in fact and that's why narcissists have a tendency to avoid strong women.
Related: The Ultimate Guide To Ignoring A Narcissist (Spotting And The Aftermath)
3. Narcissists might make many long-term promises to raise the stakes in a relationship and make sure the person they're dating is highly invested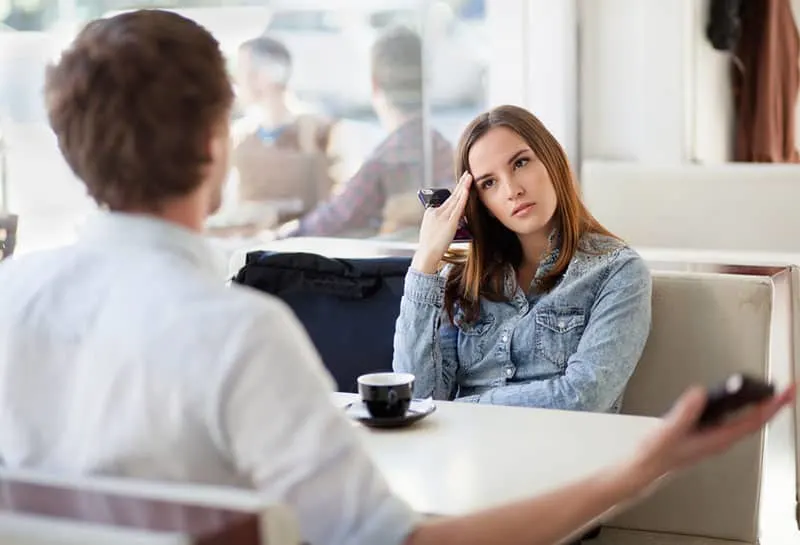 Narcissists lure their victims into believing they have a future together and that's when the victim lets down their guard completely.
They fool the victim into believing that they have a strong connection, that they have future plans and that they'll always be there for them no matter what.
But in reality, the only thing they're doing is giving fake promises so that they can easily manipulate their victim and make them think that they're one hundred percent serious and devoted in the relationship.
In reality, the only thing they're doing is preparing the terrain for massive manipulation.
If you're that victim, you'll start planning your joint future and you won't be aware that the narcissist is using that open window to use you in any and every possible way.
If you're that victim, you'll be blind to see the narcissist's real nature because they are so good at hiding their true self.
The problem is that strong women don't let down their guard so easily.
They never believe in only words, they always expect other people to take actions that follow their promises.
That's where their conflict with a narcissist arises because, as you might've imagined, narcissistic people never keep their promises.
Strong women never rely on words, promises or excuses. Instead, they only believe in actions and things they can see with their own two eyes.
4. Narcissists have a tendency to manipulate people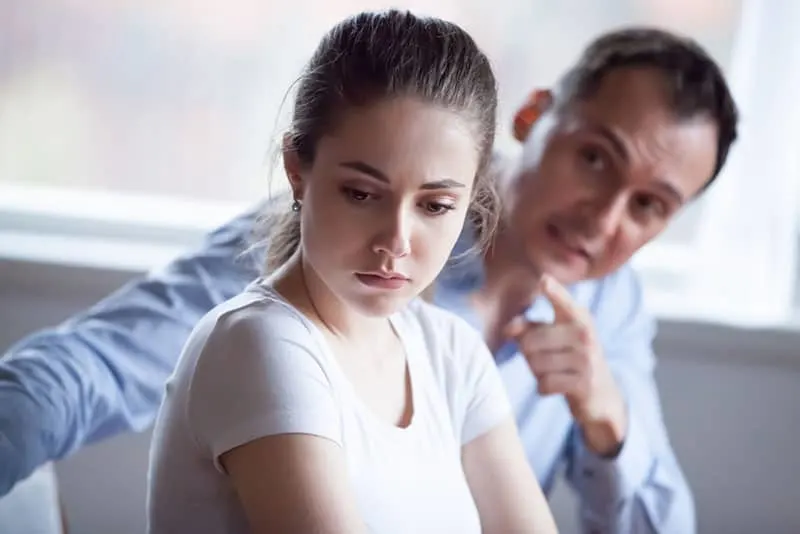 Narcissistic people control others by having the ability to influence their emotions or their actions so that things go in their favor.
They have a tendency to make you believe in their every word without ever questioning any of it.
And if you ever complain about being mistreated or similar, they will just accuse you of overreacting and being the crazy one, even though you know for a fact that you're the victim in the whole story.
But, unfortunately, they're not interested in hearing any of it. They are only interested in hearing what they want to hear.
They're only interested in making you feel less worthy so that they can break you more easily but with strong women, this is not such an easy task.
The problem is that strong women are extremely hard to manipulate.
If they don't feel like doing something or if they have a strong opinion about something, it's highly unlikely that even the strongest manipulators out there, such as narcissistic people, will trick them into doing things they don't want.
When a strong woman senses that someone is trying to trick her or make her feel like she's the crazy one, she makes sure to let them know that she will not dance to their tune.
A strong woman instantly decides to cut off all contact with them and delete them from her life for good. (This is some of the wisest advice on how to shut down a narcissist, so make sure to memorize it).
5. Narcissists often bring down the people they're surrounded by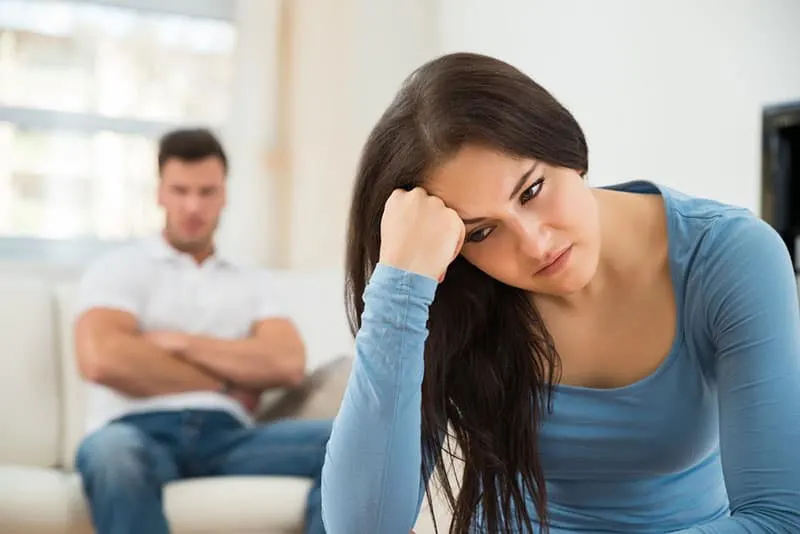 In order for a narcissist to feel superior, everybody else needs to be below them.
That's why narcissistic people often undermine people, bring them down or bring up their flaws at the worst possible moment.
When a narcissist is feeling down, they'll use anything and everything they can to bring you down as well, so they can feel better about themself.
They will humiliate you in person, on social media and even in public so that they can feel like they own you.
The problem is that strong women are not so easily brought down.
They are very aware of the people they are and they know how strong they are.
Strong women are also aware of their flaws and they work on them each and every day, so they never let anybody call them up on them.
These things always backfire on narcissists when they use them on strong women.
They try to lure them into their toxic world only to find themselves failing every time they try to do so.
6. Narcissists have a tendency to act differently in public than in private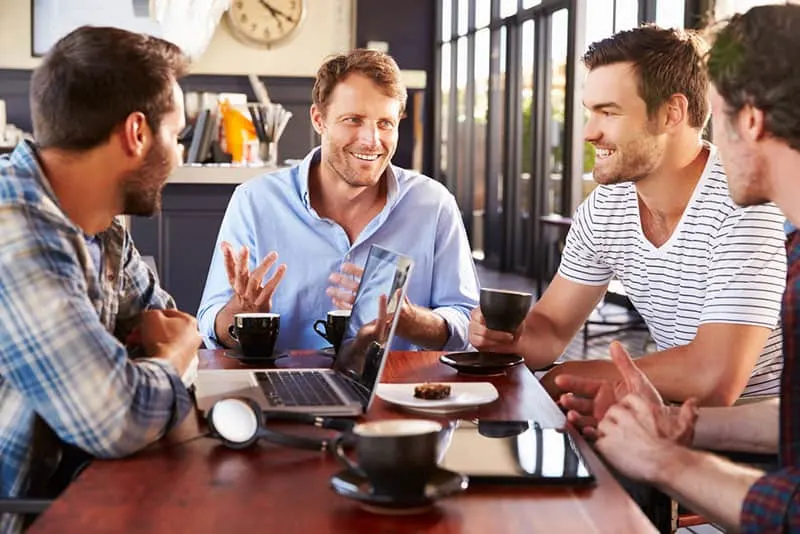 Narcissistic people have many faces or many shades of one face and they pull out the one that's the most convenient for the situation.
For example, they'll agree with your opinion on something when you're alone together but when you're out with other people, they're most likely to change their opinion in order to please others.
Or they will pretend that they agree with you only when they're surrounded by other people so that they can see how kind and loving they are.
And when you're back to your four walls, they all of a sudden change their mind, telling you that they didn't really mean what they said in front of others or that they made a mistake.
You see, narcissists have a tendency to adapt to every possible situation and make it look like they're just awesome to be with, when in reality they are the complete opposite and strong women know that!
The problem is that strong women will never tolerate this kind of behavior. They'll immediately expose the narcissist and confront him in public.
This will ruin their delusional sense of self-worth and force them to stop playing God all the time.
And given that narcissistic people are not accustomed to this unusual behavior, they probably won't even know what hit them.
7. Narcissists play by the rule 'attack is the best defense'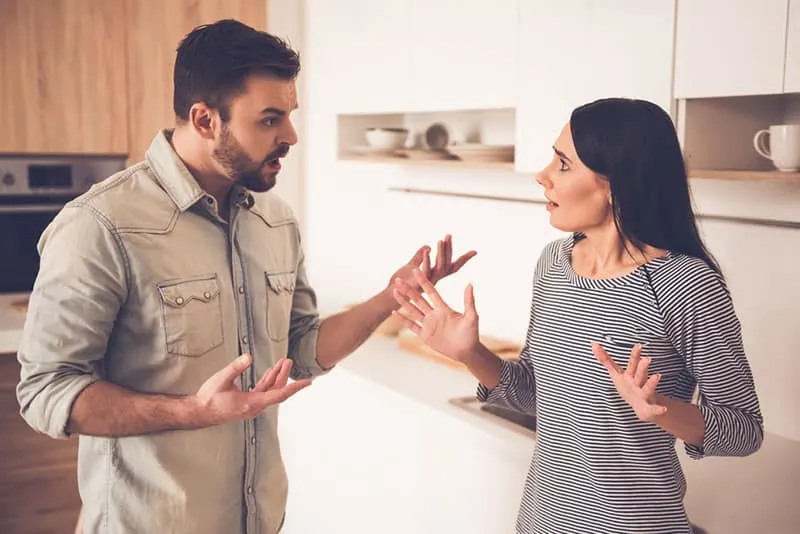 When you catch a narcissist in a lie or when you discover their masquerade, you'll fight them for two minutes about their behavior and then you'll be defending your actions for the next two hours.
They just throw the ball in your court and keep you so busy with defending yourself that you'll forget what the fight was about in the first place.
It's one of their favorite manipulation tactics used when they want to solely focus on you instead of the real problem which is them.
They attack you with all their narcissistic weapons and wait for you to surrender.
The problem with strong women is that they never dim their voices and they never allow anybody to drift their thoughts from something.
So, when a narcissist tries to switch topics, they'll cut them at the root by saying that isn't the topic of the conversation and that they can get back to that later but they'll deal with the original issue first.
They won't leave them a way out and they'll have to show their real face, wanted or not.
And if they still refuse to switch topics, strong women make sure to tell them to go to hell because they're not worthy of their time.
If you're wondering how to shut down a narcissist, this is the way to do it.
8. When busted, narcissistic people play the victim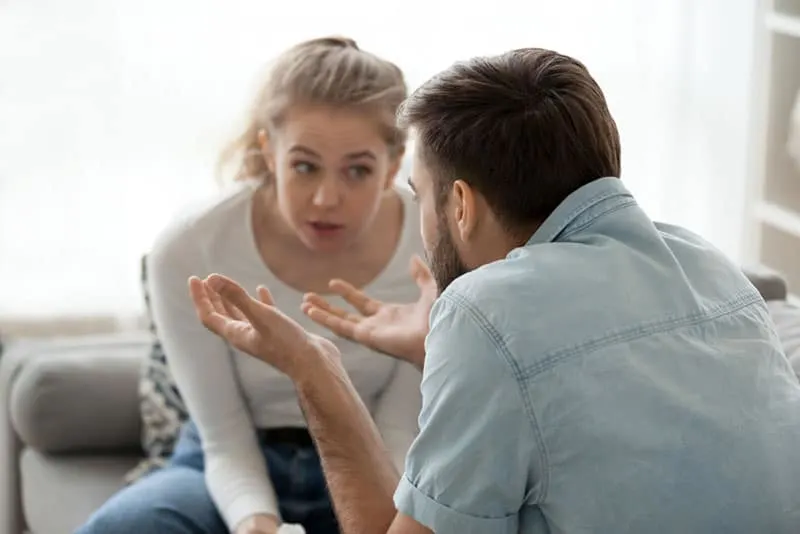 When their real face is revealed, they'll try to hide behind the mask of a victim.
They'll make excuses for being the way they are and blame it on their 'abusive' past, by their narcissistic mother or similar.
They do this in order to awaken empathy in people and to make you feel bad for them, so you can forgive them for their sins.
They want you to have a guilty conscience for accusing them because they are the victim in the whole situation and not you. (Of course, this is not true at all.)
When busted, a narcissistic person turns into an innocent child just to make you feel guilty about everything you've said or everything you're about to say or do.
But in reality, they're still the same manipulative person, ready to do anything for their selfish goals.
The problem with strong women is that they do have emotions and they do feel empathy toward others but they're perfectly able to recognize when somebody is playing them.
They'll never be tricked into pitying somebody they should be mad at.
They'll stand untouched by the puppy eyes that narcissists try to pull and they won't allow emotions to cloud their judgment.
Strong women always put reason before their emotions when they feel that something's utterly wrong.
They don't let others take advantage of them because they're ready to fight till the last breath.
Related: How To Emotionally Hurt A Narcissistic Man
9. Strong women stand up to their abusers!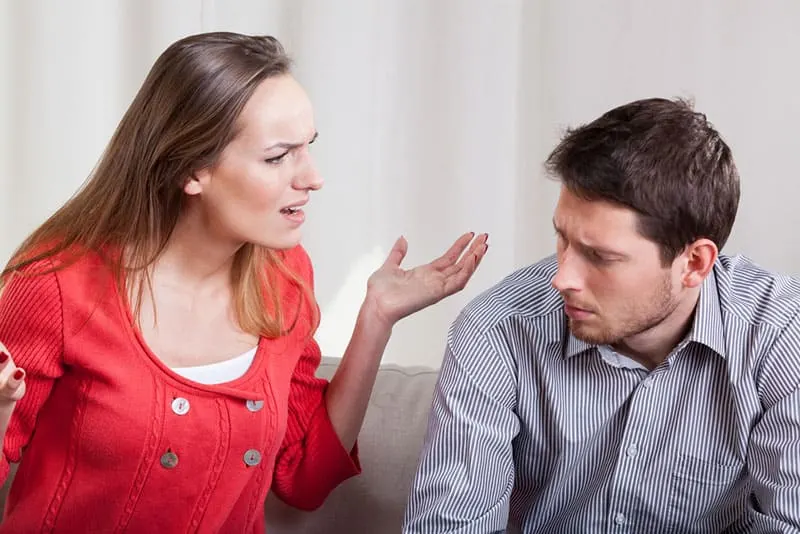 They don't dim their voices, they don't let others pretend to be something that they are really not and they don't allow others to use them as their puppet or to make them dance to their tune.
They stand up proudly in what they believe and they are true to themselves no matter what happens.
That's what they expect from others as well.
Every attempt a narcissist tries, every stunt they pull, every game they try to play, never work on strong women because they see right through it.
And that's why strong women are so intimidating to narcissistic people.
That's how strong women shut narcissistic people down!
See also: Get Back At Your Narcissist With These 7 Effective Counterblows