Have you ever thought about all the things that make you happy in your everyday life?
The fact is that we all strive for happiness, but we all have different definitions of what happiness really is for us.
I set a goal for myself to write my own list of things that make me happy.
I started with the big stuff, but at the end of that list, I realized… Small things are actually those that make us the happiest.
I realized that a roof over my head and the well-being of my family are actually more than enough to make me happy.
Talking with my friends or cuddling with my kids is enough to cheer me up every time.
I realized that my love and my kids are actually my definition of happiness.
Happiness is a matter of choice. Happy people are those who choose to be happy no matter what.
Yes, life gets tough sometimes, but if you decide from the heart that you want to be happy, you'll be able to find joy in all things and all situations you find yourself in. If you want to live an easier life, here's what you need to do.
111 incredible yet simple things that make me happy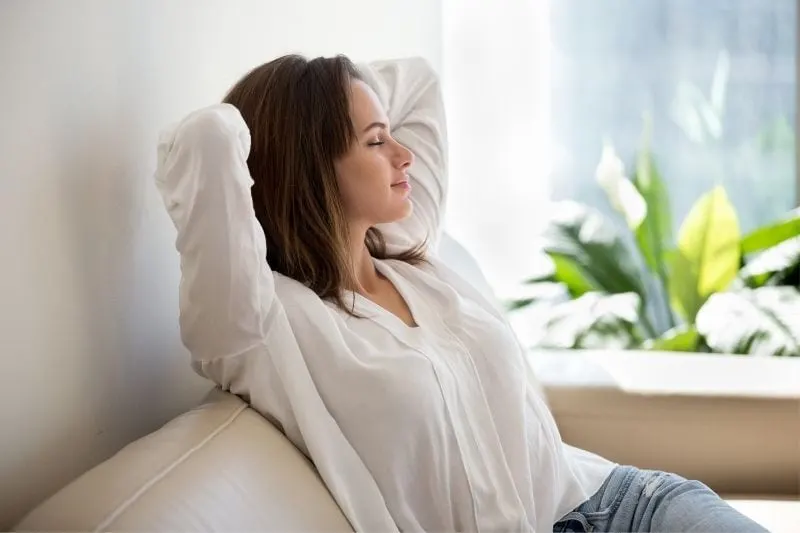 This is my list of things that make me happy in everyday life. I hope that, over time, my list will become even bigger.
I know that happiness means something different for each person, but if you are struggling to find joy in your life, you can practice some of these happy things from my list.
Who knows, maybe happiness means the same for me and you. Maybe these little things also make you as happy as a dog with two tails!
Being a mom
When I gave birth to my first child, I was the happiest woman alive, I swear.
The first time his little eyes met mine and when he cracked that adorable smile for the very first time –… these are moments I'll never forget.
First steps, first words, first "I love you mommy and daddy" – they're things that make life worth living.
Dinner time with my family
We all have different obligations, so dinner is the only meal we all have together, and that's why it makes me happy.
Hanging out with my friends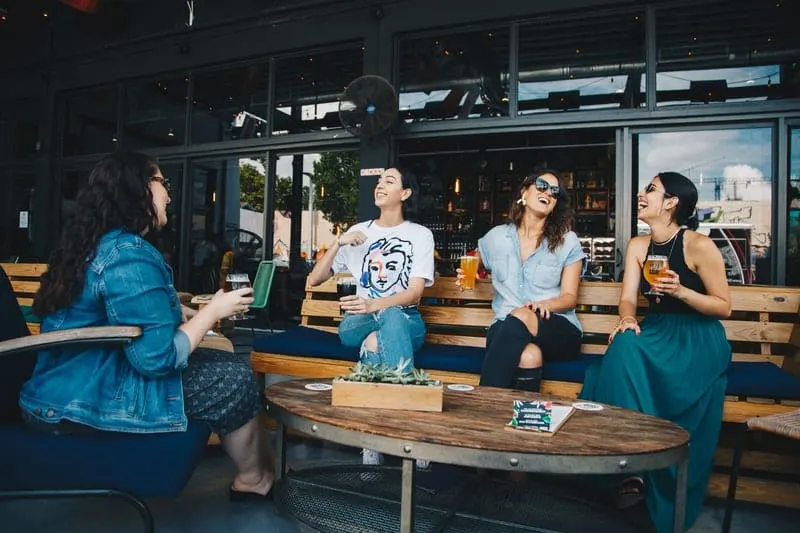 Whenever I have the time, I like to hang out with my friends. I invite them over or (the option I prefer more) to go out.
They're my other family – the people who know me best. Every time I feel sad or disappointed, they find a way to cheer me up.
These are the people who make my life better and I am so thankful to God for having them in my life.
Date nights with my significant other
My husband is my happiness. No, I really mean it. He's been my biggest support through everything that life has thrown us.
Every date with him is still so magical like it's our first date.
We don't get out very often now because of the kids, but when we do, he plans it every time to be perfect and unforgettable.
He tells the funniest jokes and he knows how to imitate every person alive. Thank you God for sending me the funniest, most gorgeous man.
Forehead kisses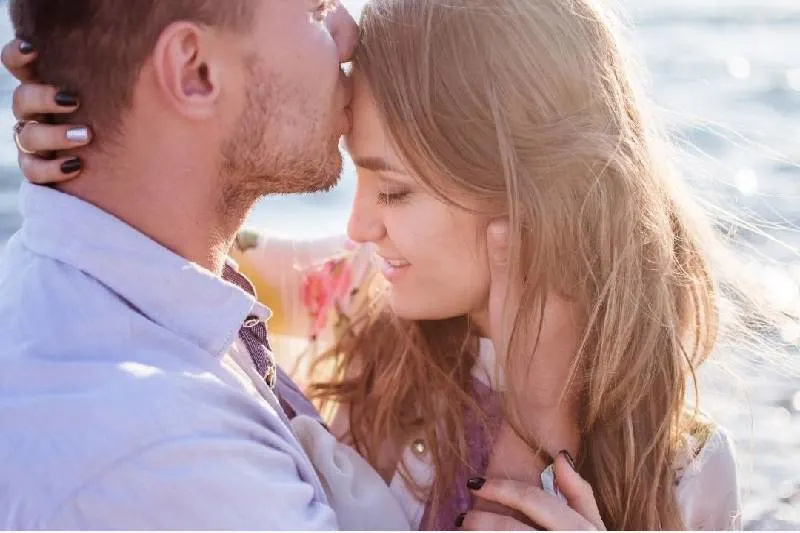 A forehead kiss is the most beautiful way of kissing. It shows how much the person cherishes you.
It represents a connection so deep and intimate that words can't describe it. It's like saying I care for you and I love you without having to utter a word.
Cuddles with my kids and my love
We have a little ritual every night before the kids go to bed.
We cuddle in their beds, then their daddy takes the guitar and we all sing a song or two.
That's the most wonderful part of my day. Oh, and of course, I can't lie, I adore the part when they fall asleep.
Baby giggles
A baby giggling is the most adorable sound ever.
Whenever I want to cheer myself up, I search for baby giggles on YouTube and it puts an immediate smile on my face.
I think it's the one sound that's able to bring happiness to anyone.
Leaving little notes in my husband's lunch box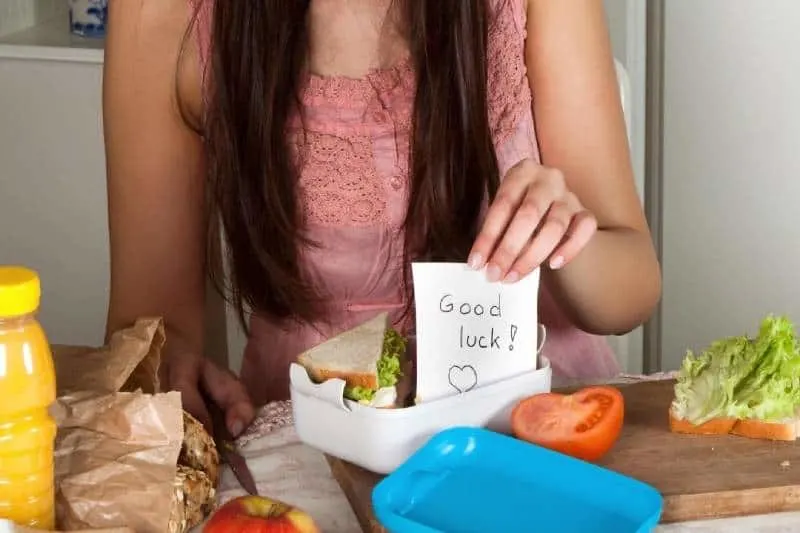 Every morning, I pack lunches for my hubby and kids. I always put a little note in my husband's box because I know that it makes his day.
When he is happy, I'm happy too.
Having the occasional alone time
Truth to be told, I'm a mom of two with a full-time job, I don't have much alone time and there are times where I really miss it.
Sometimes, I enjoy being alone. It really helps me recharge.
My husband knows me and on weekends he takes the kids for a walk in the park and I stay to enjoy a little "me time."
Snuggling up in front of a fireplace
Honestly, I'm not a fan of winter. But I really like those cold nights when we can't go out and just lie and snuggle up in front of the fireplace.
Oh, I miss it right now.
Naps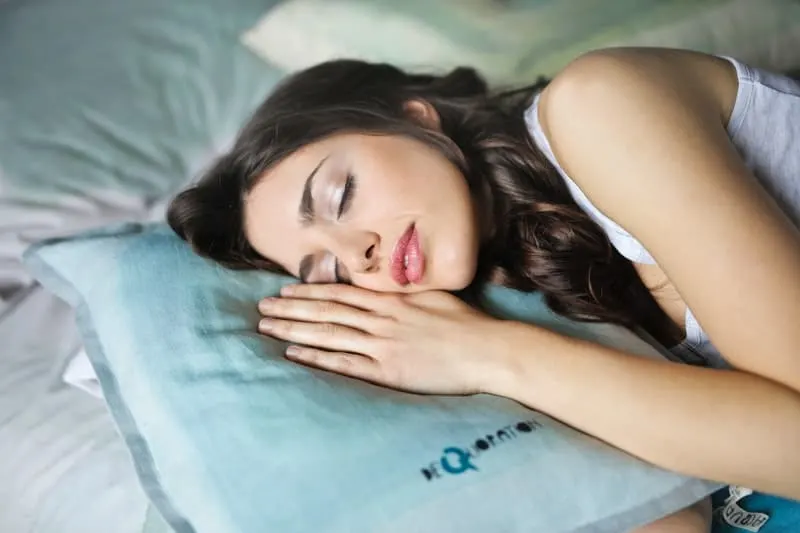 Even though I don't have time for naps right now, I'm happy whenever I get the chance for a siesta.
I really live for the time when I'll be able to take a nap wherever and whenever I want to.
Soft, fuzzy blankets
My hubby always says that I am a collector of blankets, but really, whenever I see a cozy and fuzzy blanket somewhere, I just have to buy it.
I like to have one in every room in the house.
Rainy days
Don't call me a freak, but I really enjoy listening to the sound of rain. It calms me somehow.
On rainy days, I just make myself a coffee, sit in front of the window, and relax to the sound of raindrops.
Self-care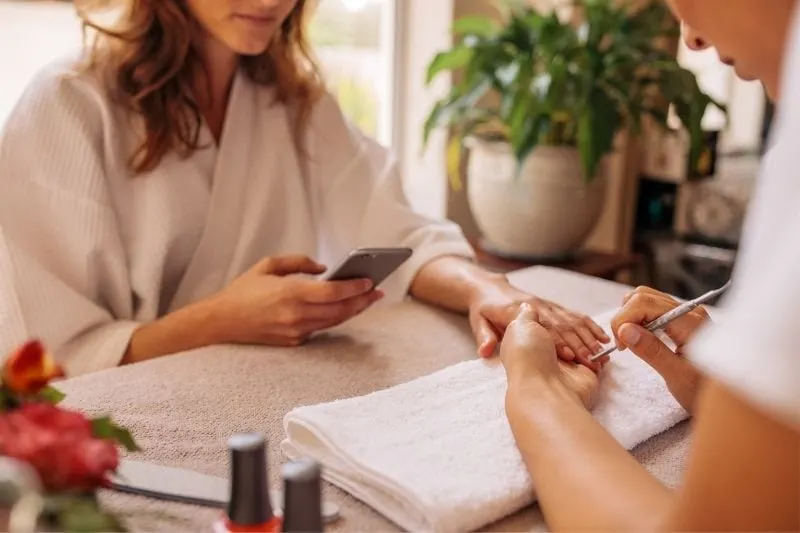 I know the importance of self-care and that's why I pay a great deal of attention to it.
I know that's all part of the self-love, that's why even with all my obligations, I never neglect it.
However, I don't do it just because I know how important it's for my well-being. I do it because it makes me happy.
Having my nails done once a month or getting a new haircut are those little things that will always make me happy.
Good makeup
Well, I want to emphasize that I feel most comfortable when I'm not wearing any makeup.
However, for some occasions, I have to put on some makeup.
I must say, it really does make me prettier and I feel happy when someone says that I look good.
Taking long, relaxing bubble baths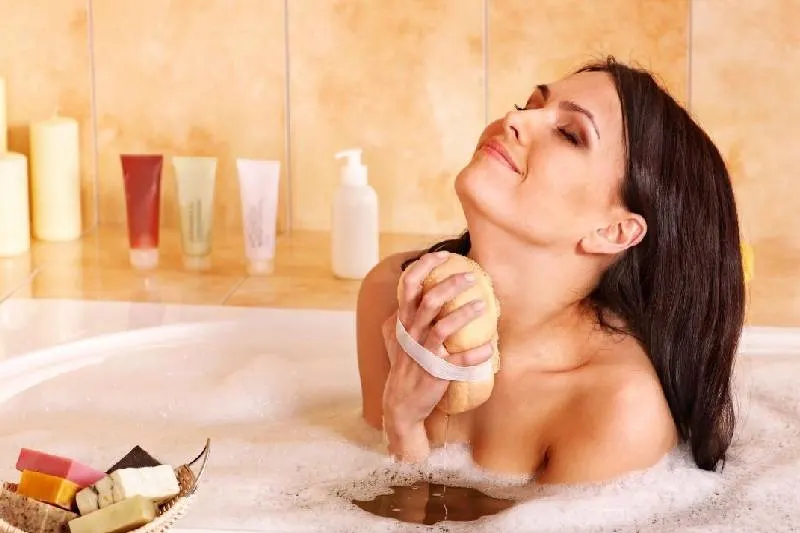 There is nothing better after a long and exhausting day at work than a long, relaxing bath – especially when my husband prepares it for me and brings me a glass of my favorite wine.
That's my favorite way of spending that "me time" I talked about.
I put on some music and it seems like all my worries disappear at that moment.
Singing in the shower
Every time I take a shower, I also have my own solo concert.
I imagine that I'm some famous singer and sing so loudly that my dog starts howling.
Clean, fresh sheets
Do you know that feeling when you've just taken a bath and then you lie down on a clean, fresh sheet? How could it not make a person happy?
Housework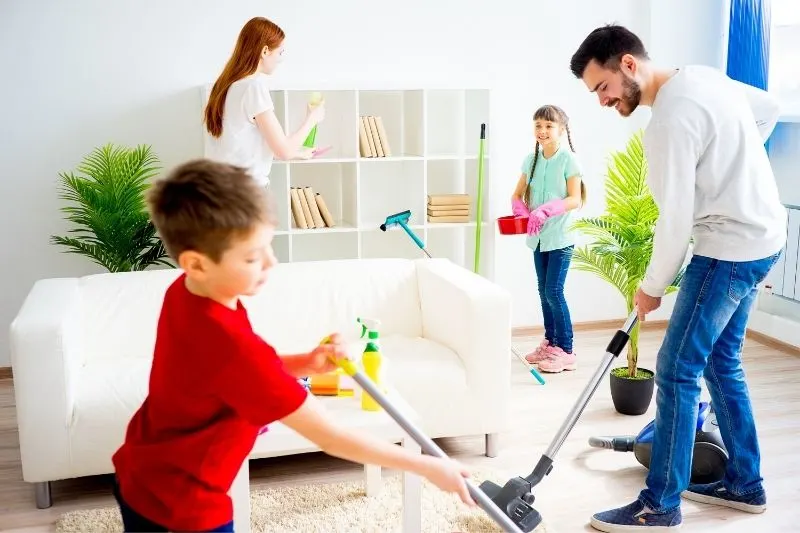 I'm not obsessed with cleaning, trust me, but I like to keep my house as clean as possible with the kids and all, you know.
I like to do general household cleaning on weekends when I don't have so many other obligations.
And when I finish with the cleaning and sit down to rest, I really feel happy and that I achieved something (even though I know that it won't stay clean for too long).
Redecorating my house
I love my home. It's the place we spend the most time and I want to make it comfortable and nice.
That's why I'm always redecorating it and changing some things.
Fun DIY projects
I like to search for some DIY projects and then try to do them with my kids.
Not only is it a great activity for them, but we also enjoy spending our time together this way.
When my husband washes the dishes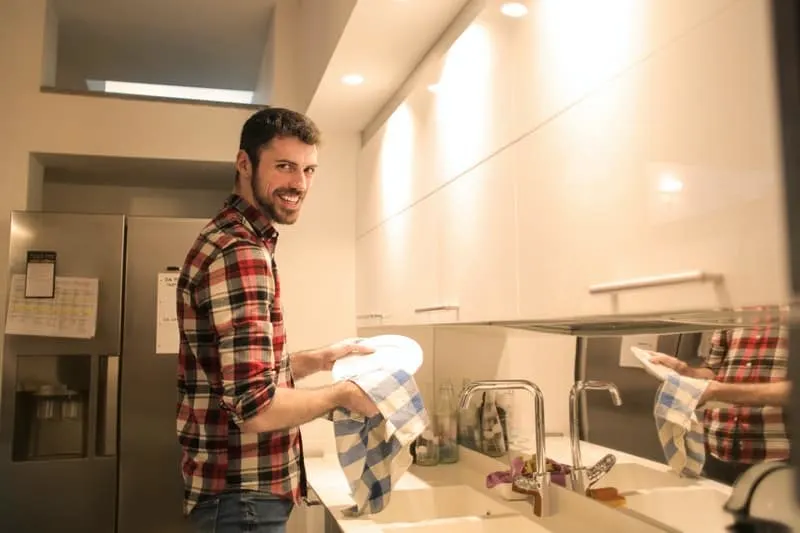 There is no greater pleasure than coming home from work and seeing an empty sink.
My husband usually helps me with housework, but when he really wants to surprise me, he washes the dishes before I come home at the end of the day.
Our wedding anniversary
That's the most special day of the whole year for me.
It reminds me of the moment I promised to be together with the love of my life forever. I'm still planning to keep that promise.
Sweet and romantic text messages
My husband and I promised that we'd never allow our marriage to be stuck in a routine.
We also promised that we'd never stop telling each other how much we love each other.
That's why we send some cute romantic texts to each other and every time I get his text, it puts a smile on my face.
A good book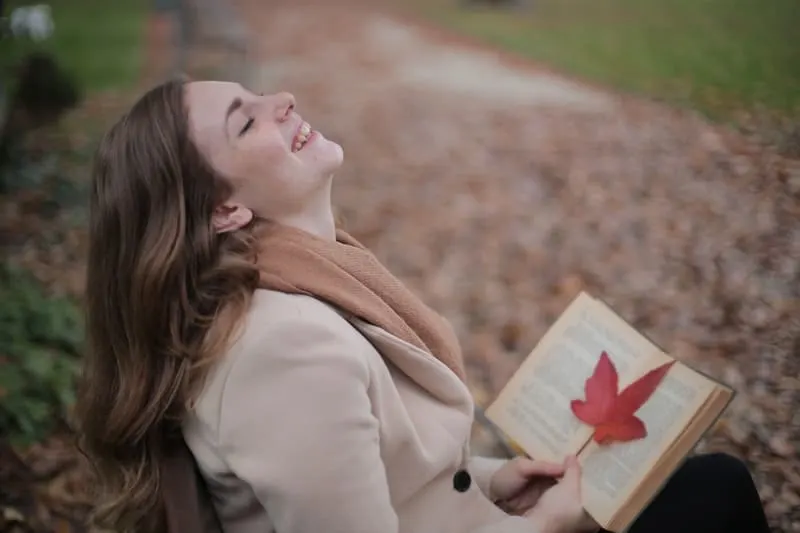 A good book will always make me happy (so my dear husband, if you're looking for my birthday present… just saying!)
Books help me to wander off into some other world, some better world, the world of imagination.
Oh, and I really like happy endings and most of the books I enjoy reading end happily.
Music
"Music is therapy. Music moves people. It connects people in ways that no other medium can. It pulls heart strings. It acts as medicine." – Macklemore
I couldn't agree more with this quote. For me, music is a cure indeed. It always helps me to feel better.
Whenever I feel down, I put some music on and it fixes my mood right away.
Little dance parties in our living room
My husband and I really like to dance. Almost every night we put some music on and dance with our kids.
Also, trust me, it's a great trick to help you get your kids to fall asleep faster. They get so tired after it and fall asleep as soon as we put them in bed.
Then we continue with our private little party, but instead of music and dancing, we watch our favorite TV shows and pour ourselves some wine.
Watching some good TV shows
This has become like a type of hobby to me. I look for the best-rated TV shows and watch them every night when my kids fall asleep.
My husband didn't like it in the beginning because he's more a movie kind of guy, but he's gotten into it now.
When we find one we both like, he doesn't miss a single episode.
Playing fun family games
Every weekend, we play some fun family games with our kids, then after they're gone to sleep, we continue playing card games.
There's really nothing like good-ole fun and laughter together.
Reading Harry Potter books or watching Harry Potter movies
I will be thankful to J. K. Rowling for the rest of my life for making my childhood magical. I'm a true Pottermaniac.
Even though I've read the books and watched the movies like a thousand times by now, it still makes me happy when I hear that there is a Harry Potter marathon on some channel.
I can re-watch it a million times and I never get tired of it.
Traveling to interesting destinations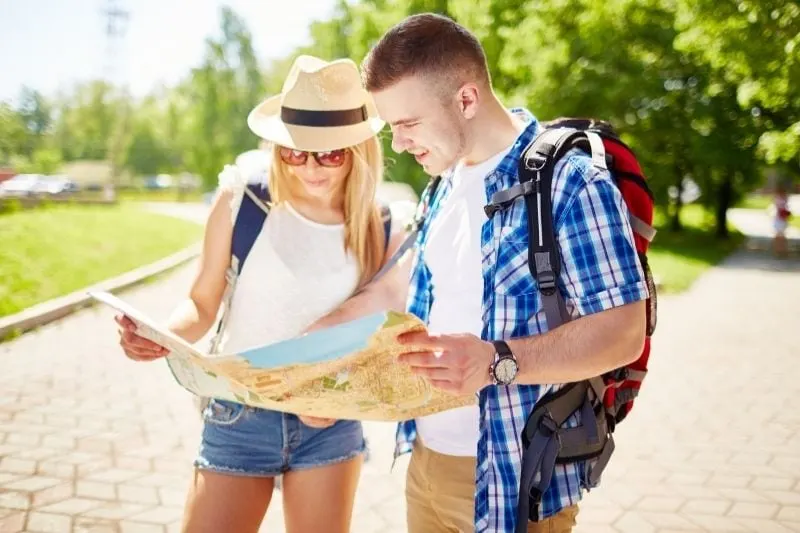 I love traveling and I'm quite lucky because my husband shares that same passion.
There is little that makes me happier than exploring fascinating places and cultures.
We've already picked destinations for our vacations this year and the next.
Blogging
Because we travel so often to different places, I decided to start a blog to share some of my experiences from those trips with other people.
I have to admit, I really like blogging. Even though it's just for fun, I really enjoy it and get quite good feedback from people who follow my posts.
I don't look at how other bloggers do it – I have my own style – and that's probably what people like the most.
Writing in my gratitude journal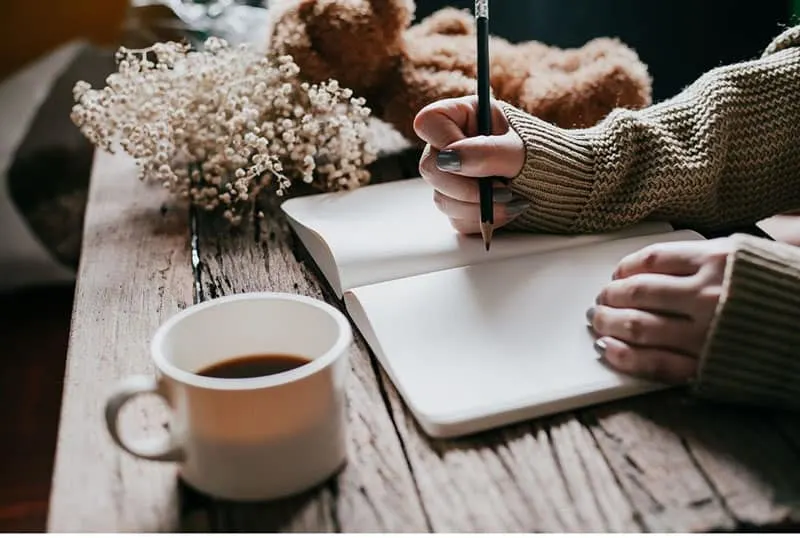 I've had some rough periods in my life (don't we all?) At some point of my life, when it was all behind me, I promised myself that I'd keep a gratitude journal.
And so I did. I still write in it almost every day.
It helps me greatly because every time I have a problem and I think how life is tough or unfair, I read it and realize that there are so many beautiful things in my life I should be thanking God for every day.
Getting a manicure and pedicure
I know that this part goes with the self-care, but if you're a woman, you'll understand me. This makes me particularly happy.
Every time I want to treat myself, I go on this full treatment. I get my nails done, manicure and pedicure, and also
I get a foot massage with it. It's just priceless.
New haircut
I'm a huge fan of change. I get bored easily with the same hair color or haircut. I like to shake things up a little bit.
Every now and then, I enjoy trying out a new and unique hairstyle. Sometimes it's a win, but sometimes, of course, it's a total disaster.
Heck, you never know until you try, right?
Having a good hair day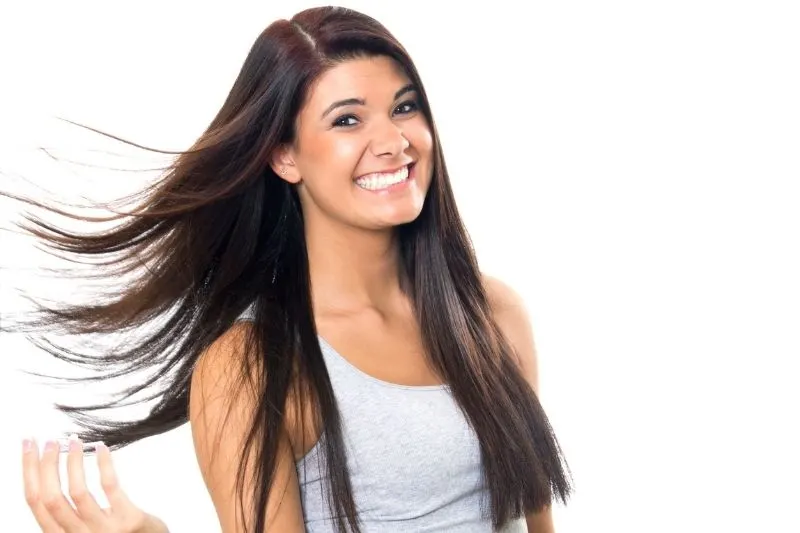 Sometimes, no matter how much I try, I just can't get my hair to behave. And then other times, I don't even try – I just comb my hair and have the perfect hairstyle.
I simply adore those days.
When my husband wears his cologne I like best
I bought cologne for my hubby as an anniversary gift and it really smells so good. I feel so giddy in love every time he wears it!
BBQ with friends
Every once in a while, my husband and I organize lunch for our friends at our home.
He likes to grill, so we throw epic backyard barbecue parties from time to time
Having people over
I enjoy being alone sometimes, but I don't like to be lonely. So, every time my husband is on some business trip, I invite my family and friends over.
Trying out new recipes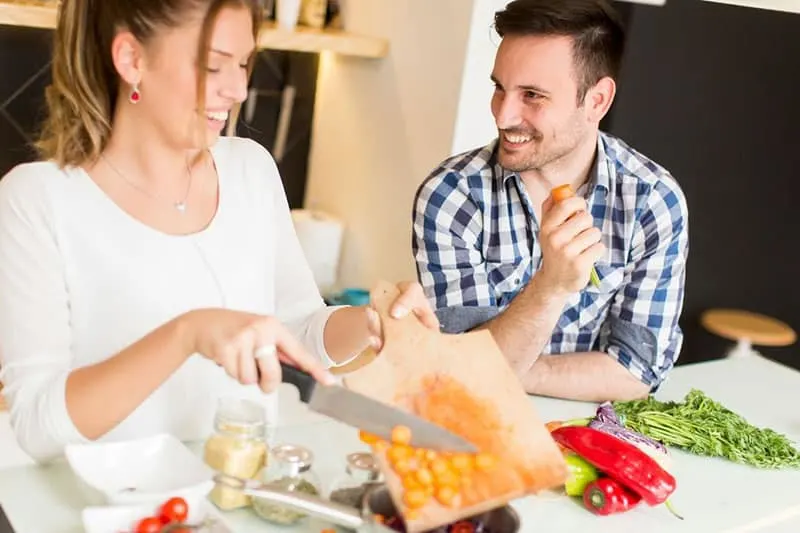 I like to cook for my family and they say they like to eat what I prepare for them.
I don't know if they say it just because they love me or if they really mean it, but I'll take the compliment!
Trying out new recipes makes me happy and I feel really proud of myself when it works out great.
Eating in our favorite restaurant
We have our favorite restaurant – the place where we went for our first date, the place he asked me to marry him.
Going to that place always makes me happy because we have so many beautiful memories there.
The first cup of coffee in the morning
This is something that is vital for me. I can't go through the day without a cuppa joe first thing when I wake up.
Call me a coffee addict, because I really am and I'm proud of it. A car can't go without gas, right? The same is with me – coffee is my fuel.
Pizza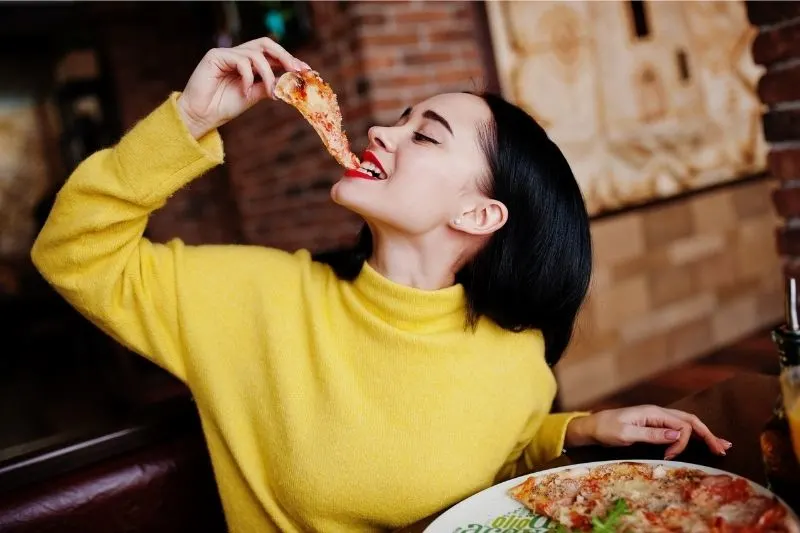 Oh, that smell of freshly-baked homemade pizza. I have to admit, my husband is the pizza master in our house.
It's the only meal he knows how to make, so I let him make pizza every time. Kids like it when he makes pizza, too.
Also, I'm the only one who likes hot sauce, so I get a whole pizza for myself, yay!
Chocolate
Well, do I really need to explain this? Name me one person for whom chocolate doesn't make happy? I know, that person doesn't exist!
Ice cream
Same as with the chocolate. I like all flavors – vanilla, chocolate, pistachio, cookies. I literally like them all.
The bottom line? Ice cream is pure love.
Fresh fruits
My grandpa has a farm and we all go there in summer to help them with fruit harvesting.
The kids like to spend time in nature and I really like fresh fruit. They're so much better than store-bought!
Hot chocolate on cold winter days
I don't like to brag, but my homemade hot chocolate is so good that it would make any person happy instantly.
On cold winter nights, I prepare it for us, then my husband and I snuggle in front of the fireplace and sip on it slowly.
We talk about our future, our past, and some things we should maybe do differently.
Eating at buffets
Well, let's be honest, seeing so much different food in one place makes us all happy.
Simple and elegant jewelry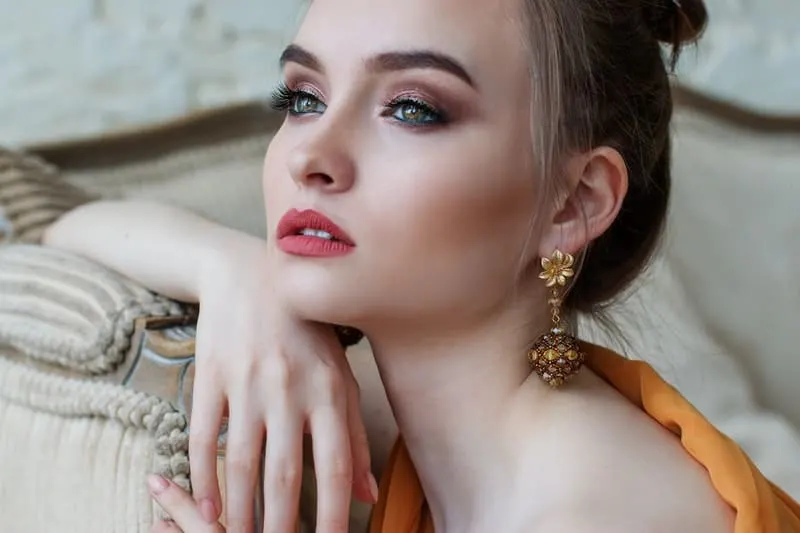 Simple and elegant pieces of jewelry are something that will always make me happy. I'm a woman, so I think this one is understandable.
After all, diamonds are girl's best friends.
Shopping, of course
Well, if you, my dear reader, are a woman, I think you'll understand why shopping makes me happy.
There is no better therapy for fixing a sour mood.
No matter how moody I am, a little shopping always helps to make me feel better.
Maybe now, with the kids and everything, I don't have too much free time to go shopping often, but that's why I thank God every day for the possibility to "go shopping" online.
P.S. It's a miracle my husband doesn't leave me whenever our bank statement arrives.
When something I ordered online finally arrives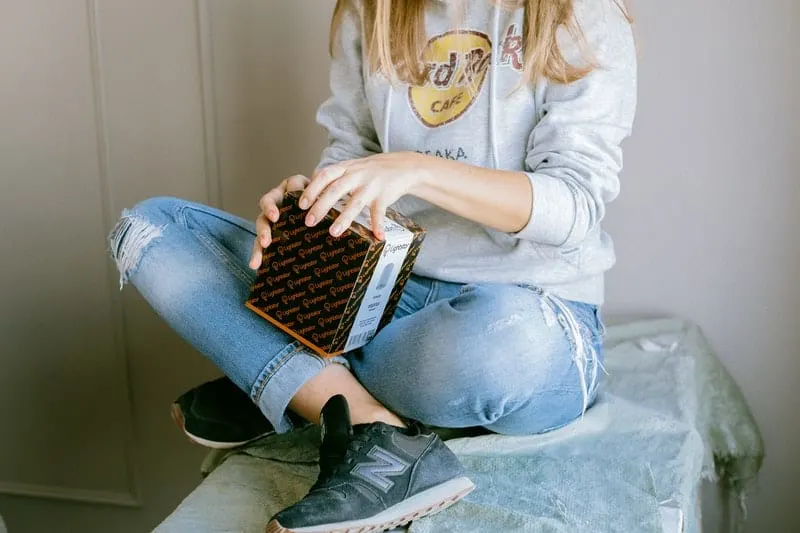 I don't know if I'm the only one, but every time I order something, I'm so nervous until it arrives because I'm thinking all the time how maybe I'm being deceived or something.
And when it finally arrives, I feel so happy.
Finding something I like on sale
I can't always afford what I want, so it makes me incredibly happy when I buy a piece of clothing or something else I like on sale.
Wearing my favorite item of clothing
I like skirts. My favorite is the red one I have, but my husband hates it when I wear it.
As you can assume, I don't wear it often, but I'm really happy when I do.
Wearing my husband's hoodie
I have two brothers, so I suppose that's why I've always liked borrowing men's clothes. My favorites are hoodies.
I wear my hubby's hoodies on weekends and I feel the most comfortable in it.
Seeing that I've lost weight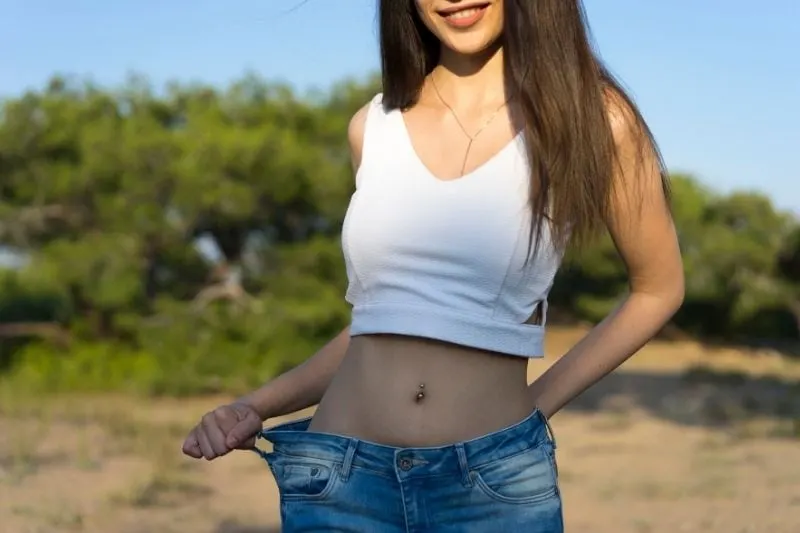 I don't like diets, but every year, before summer, I find some appropriate diet and try to lose a bit of weight before we head for the beach.
I'm elated when I see it gives some results.
Summer and spring
Yes, I do like cold winter nights and our dates in front of the fireplace, but still, summer is my favorite season.
Spring is the time when everything in nature kind of wakes up and when I see different flowers and trees full of green leaves.
It's something that always makes me happy.
The full moon
I think we all have heard some crazy stories about the full moon, but luckily I like those scary and strange stories.
It's proven that the moon affects our mood greatly and I guess that's why seeing the full moon always makes me happy.
Visiting new places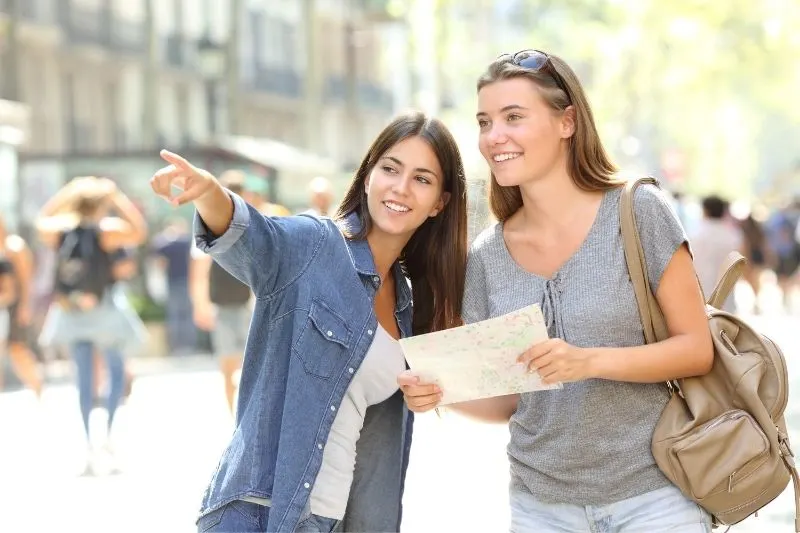 I already wrote about traveling and how both me and my husband like it so much.
Every time we decide to go on a trip, we like to choose a new destination – somewhere we've never been to before.
Every place has a story to tell and we just enjoy finding out those stories behind places we visit for the first time.
Also, it's a great opportunity for us to meet new people and learn about different cultures and traditions.
Learning something new
I feel that everything I learn will benefit me at some point in my life. Like it's been said before, you're never too old to learn something new.
Whether it's a craft, language, dance, or a new recipe, it's always beneficial, and you can share your new skills with friends and family.
Museums
When visiting different cities, it's always nice to stop by a museum and learn about the history and culture that existed.
Learning about the history and culture of other people is something that makes me happy.
Art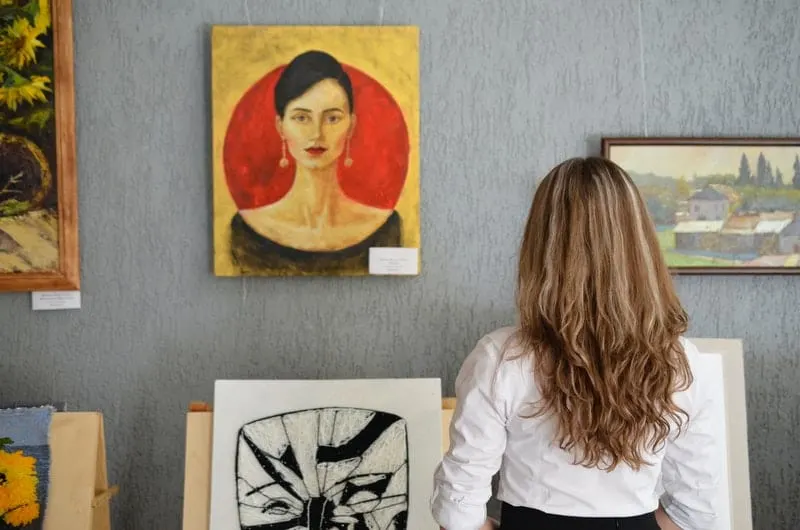 Art teaches you to observe and opens you up to different perspectives.
Plus, visiting art exhibits are always fun, as it allows me to explore my creative side.
Flood-meadows
In my free time, I like to have picnics and go camping in open meadows.
I like to enjoy my days off in nature to breathe in the fresh air and soak in the sun.
Collecting antiques
My father used to say everything that is old or rare is worthy of collecting. He collected stamps and built up a huge collection of rare stamps.
I followed suit and it's become like our little family tradition because my older kid likes it too.
A great relaxing massage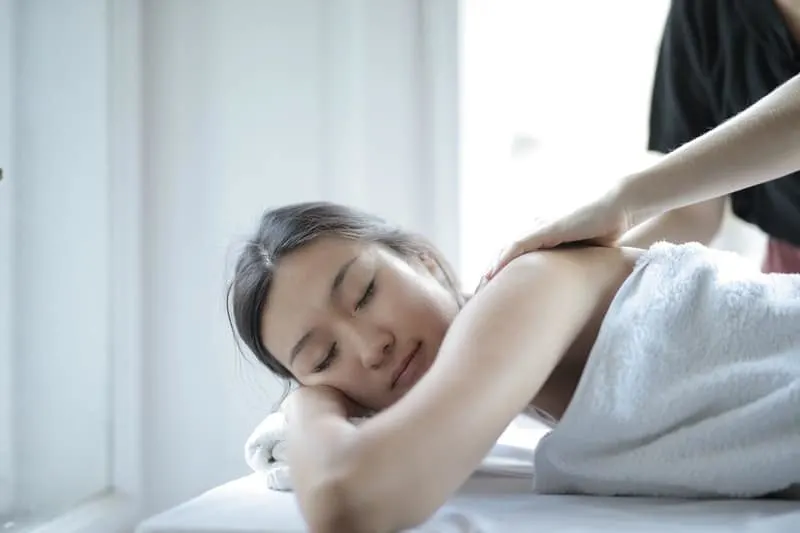 Oh, I don't count the one that my husband gives me because he is terrible at it. A good, professional, relaxing massage makes me happy.
It loosens me up and calms me down.
Whenever I feel tense, my husband gets an appointment for me and asks me to go for a massage because he knows how much I like it and how happy it makes me.
Trips to the beach
Trips to the beach are always a good time.
I absolutely love the sound of the waves crashing against the shore and the warm sea breeze on my skin.
The sea and the sand between my toes
I like the sea. I like beaches. I love sunbathing. I love everything about summer and that's that.
And that feeling of the sand between my toes… That's how I know vacation has officially begun!
Holidays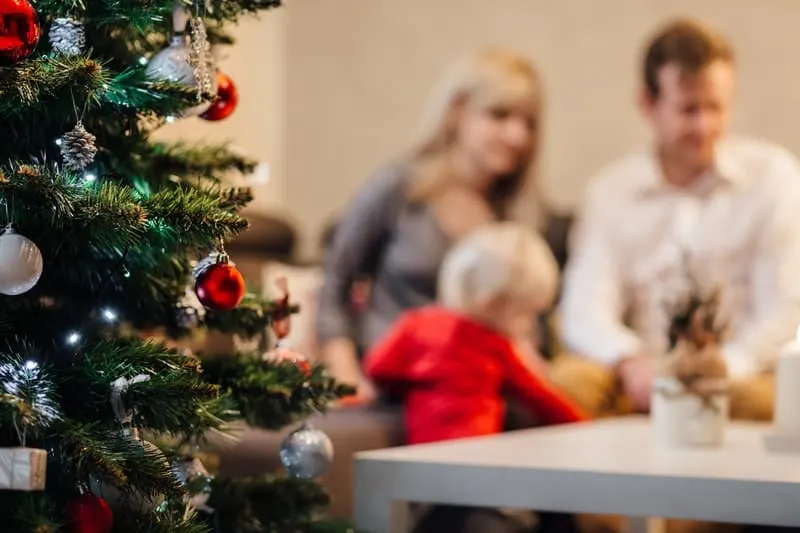 Ever since I was a little girl, the holidays were the happiest part of the year in our house.
It's the time of the year when we don't fight, we buy nice gifts for each other, and so on.
The holidays are really special. I think they make us all happy. We are all together and there is such a good atmosphere.
I wish holidays could last forever.
Halloween
Seeing people wearing different masks and costumes is really amazing. Halloween is probably the most fun holiday.
Picnics
There is this huge park in our city and we enjoy picnicking there.
I pack some sandwiches and juices for us, and we spend the whole day in nature.
Waterfalls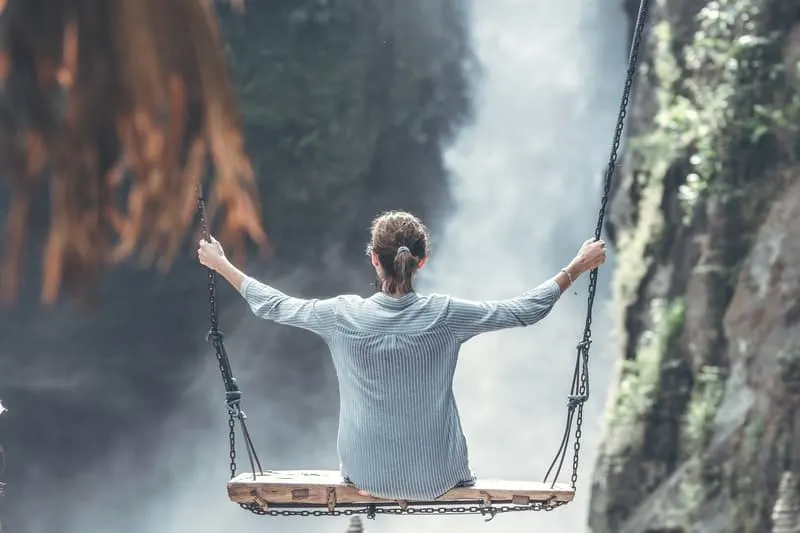 Whenever we want to visit a new town or city, I immediately search for a waterfall in that place.
I'm so in love with waterfalls – they're simply awe-inspiring.
Amusement park
Well, going to an amusement park makes my kids happy. And their happiness is my happiness, period.
Going to concerts
We're friends with this married couple that we regularly go on double dates with.
Most times, we go to some concert because we're all really into live music.
SUNDAYS
Oh, those lazy Sundays. Everyone's favorite day of the week, I think. Sundays will always make me happy.
Candles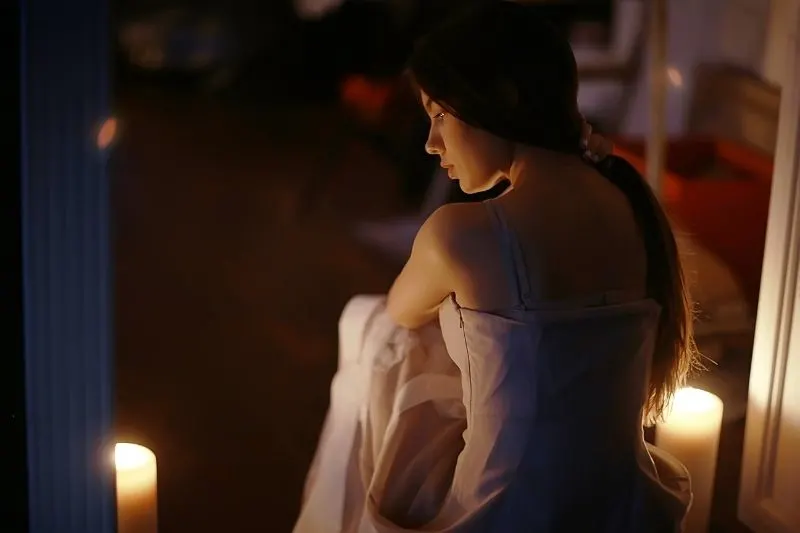 I have always considered candles romantic and that's why I like having them in our home (of course, I put them in places where our kids can't reach.)
Cocktails with my bestie
I have had the same best friend since kindergarten. She knows me better than anyone else.
I always say that our little talks are my therapy and she's my psychologist.
Even though life has taken us in different directions, we still talk and chat every day over social media and we try to get together at least once a month.
Oh yeah, our favorite cocktail is a citrus cosmo – you should definitely try it.
Trampolines
I know that some people may say that this is for kids, but my hubby and I use it too and we like it as much as our kids do.
Solving crossword puzzles
I'm not that good at crosswords, so when I do solve one, I feel really proud of myself!
Cute little animals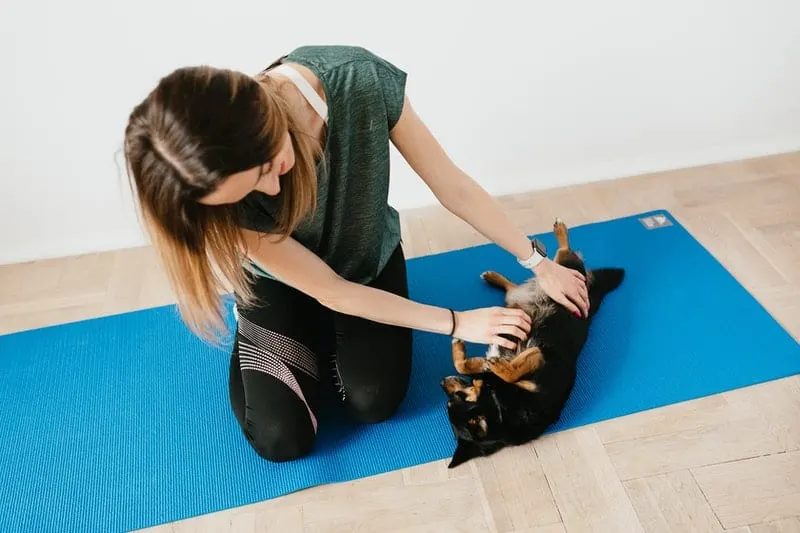 I don't have a pet currently, but I would like to have one, one day when the kids grow up a little. I just love animals.
When I see a little pup on the street, I can't help but stop to get some cuddles and puppy kisses.
Cute little animals make me happy and that's a fact.
Every shade of the color yellow
I'm basically in love with the color yellow. It reminds me of hot summer days. Its bright color makes me happy and relaxes me.
Gardening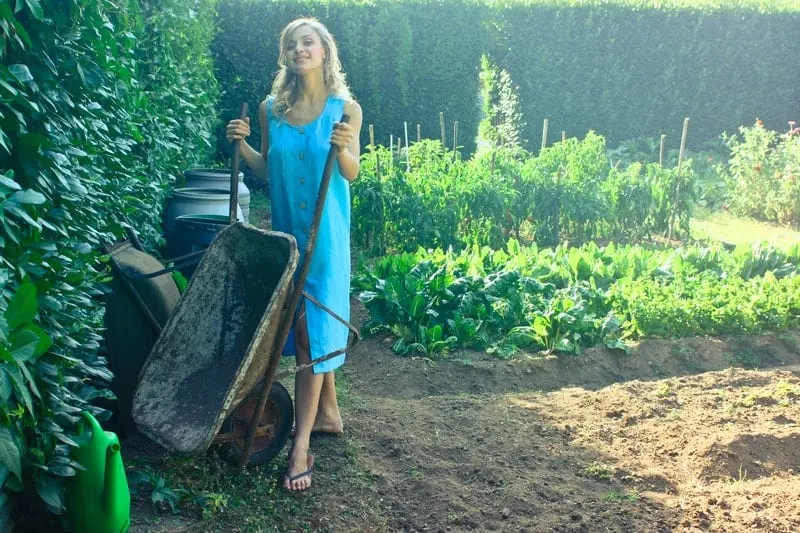 We have a big garden with a lot of beautiful flowers. I really like to garden because it relaxes me, which instantly makes me happy.
It's also good because our kids can enjoy the fresh air and play outside, while I'm there watching them and going about my gardening jobs.
Fresh-cut flowers
Picking those fresh-cut flowers from my garden with my kids always puts me in a good mood.
It's a bonding moment with my family and we always enjoy the sight of beautiful fresh flowers on our kitchen table.
Hanging out with positive and optimistic people
You become who you surround yourself with.
The moods of the people you choose to surround yourself with will definitely impact your mood as well.
I like to start my days in a good mood with a smile on my face, and share my smiles and positive attitude with others.
Helping others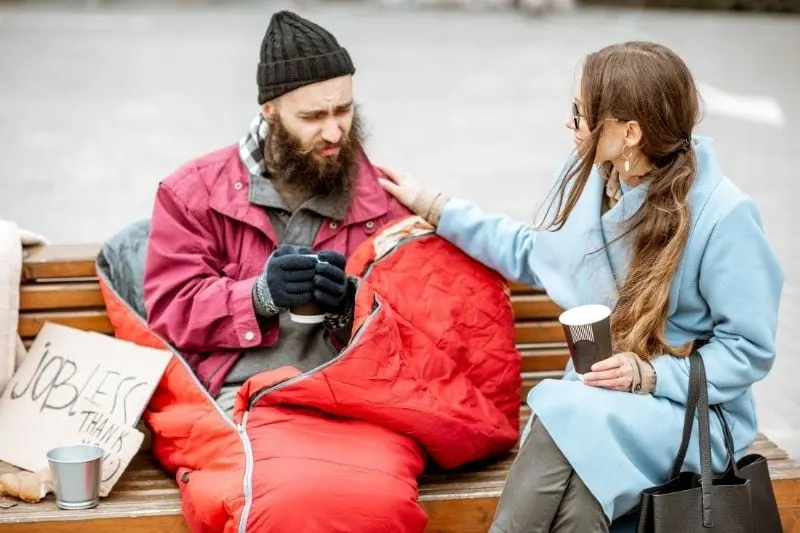 I really like to help others because it fills my heart with joy every time.
I always wanted to be a doctor and whenever someone asks me why, I always answer that it's because I want to help people.
Every year, I get my kids to sort out their clothes and toys and we all take unused items to a humanitarian organization.
They know how many kids there are whose parents can't buy them things they have, and they know how important it is to help those kids in any way we can.
Small acts of kindness from other people
This has become so rare and that's why those random acts of kindness make me happy.
People don't even want to say "hello" to each other on the street these days, let alone do something for another.
Sending "thank you" notes
Sending "thank you" notes makes me happy because I want to set an example to my kids with it also.
They need to know how important it is to always be grateful to people.
Being respected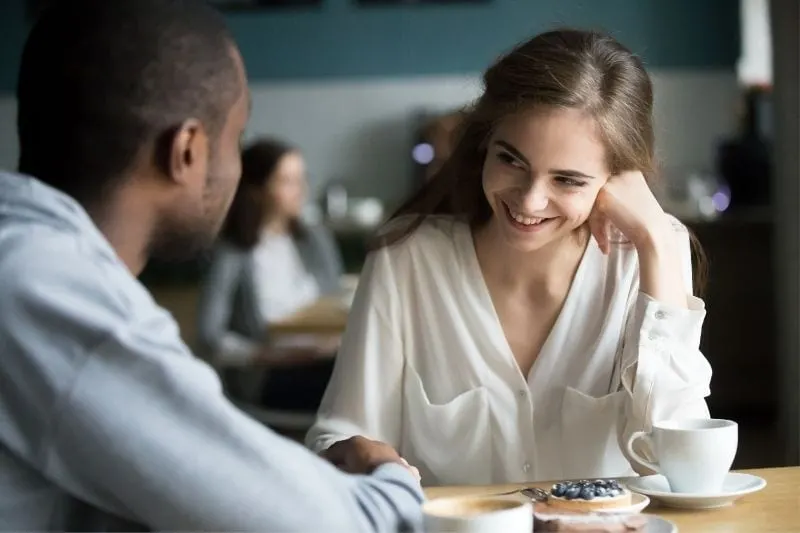 In all relationships, respect is the most important thing.
Being respected means that someone knows you and accepts you for who you are.
Other people complimenting me
Compliments, especially those from people I love, mean so much to me and it makes me happy because I know these people are sincere.
Being an inspiration for someone else
As I said, I run a blog and when people say that I inspire them in some way, that really gives me joy.
Knowing the people I love are healthy
I know that this should actually be in first place because, truly, this is the thing that makes me the happiest.
Pleasant surprises
On my last birthday, my husband organized a surprise birthday party for me. It was great. My family, friends, friends from work – everybody was there.
I was truly happy seeing all the people I love in one place and knowing they all were there just for me.
Gifts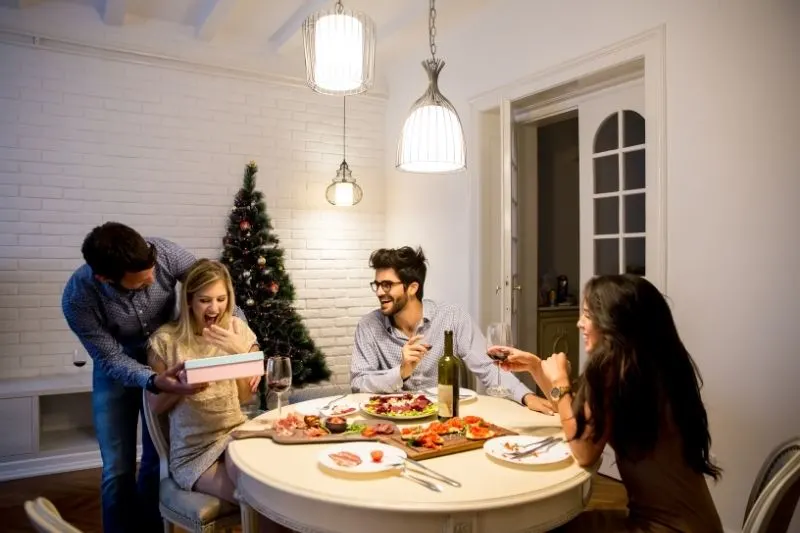 Holidays are the most favorite part of the year for me and are a great part of it. I'm still like a little kid when it comes to gifts. Both giving and receiving gifts is bliss.
Making my dreams come true
I am so happy because I know that my hard work has paid off.
I have everything I ever asked for in my life and so much more. Thank you God for everything.
My job
I think that most people hate their jobs. Fortunately, I'm not one of them. I chose my job because I like it, not only because it brings me money.
Taking off my high heels when I get home from work
I like wearing high heels because they make me look prettier and more refined.
But the feeling I get when I kick them off after a long day at work is just priceless.
Payday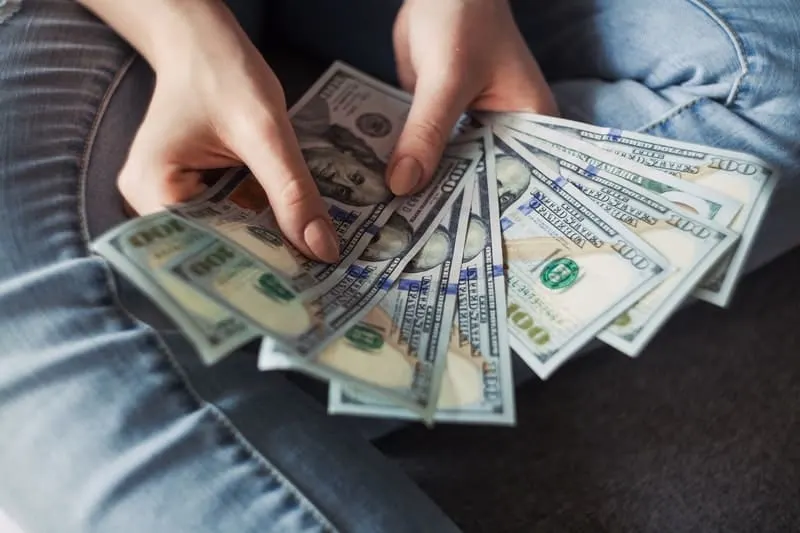 Do I really need to explain this one? Aren't we all happy when we get a salary? Yes, this is the same on everyone's happy list.
Saving money
We like to always put some money aside.
Saving money makes me happy because I know we always have a backup if one of us should lose our jobs or something else happens.
It's good to know that we are safe financially.
Thinking about the future
I have everything now and the only thing I pray to God for is to protect the people I love, to keep them safe and healthy.
Talking about the future makes me happy because I know many more great things are awaiting us.
Making plans for the future
Dreaming about the future. Making plans for the future. Deciding where we'll live and where our kids will go to school.
All that daydreaming makes me so happy.
Sport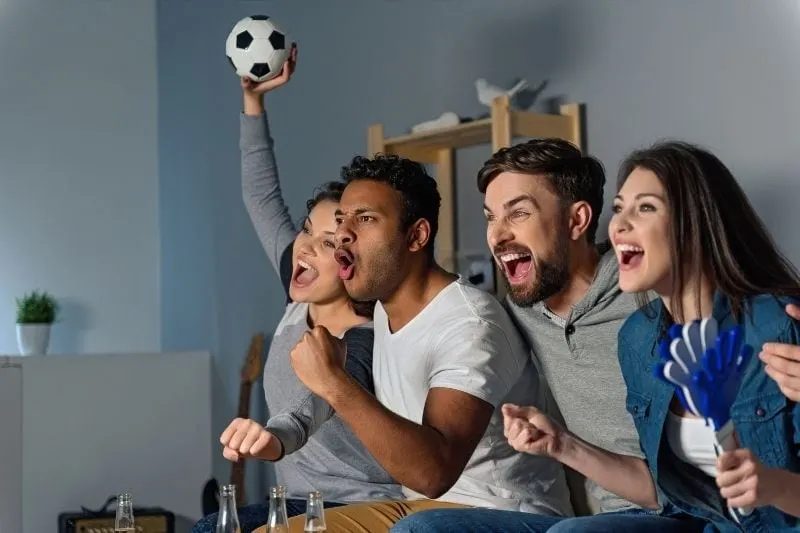 Yes, I know this is maybe a little bit strange for a woman, but my father took me along to all the games and that's how I fell in love with sports.
Watching football makes me happy because it reminds me of those fun-filled times with my dad who is now in heaven.
Exercise
I don't go to the gym because I don't have the time but I do some exercises at home.
It makes me happy because I know it has so many benefits for me.
Cycling
This is something my husband and I enjoyed very much before the kids arrived. However, we're planning to start cycling again soon with our kids because our youngest can do it now with us, too.
Photography
Taking photographs is my hobby. It's actually my only hobby besides watching TV.
I have some really great photos and my dream is to have my own exhibit one day. I plan to dedicate myself fully to photography once I retire.
Weddings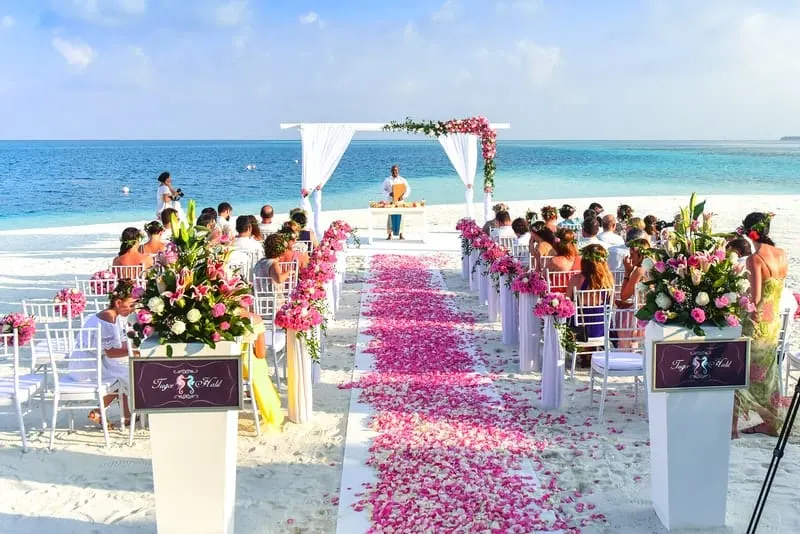 Weddings make me both happy and sad. When I see the parents of the bride and groom and when they start crying, that part makes me sad.
But seeing all those decorations, people dancing, and everyone so happy, that's the part that makes me over the moon.
Cool tattoos
Even though I don't have any, I like tattoos. It's simply attractive.
My hubby and I have decided that we'll get a matching one sometime in the future.
Instagram
Instagram is my favorite social media platform.
I post my photos there, see what my friends are doing, look for inspiration there, always find some great recipes…
Basically, everything I need is there.
Drive-in theater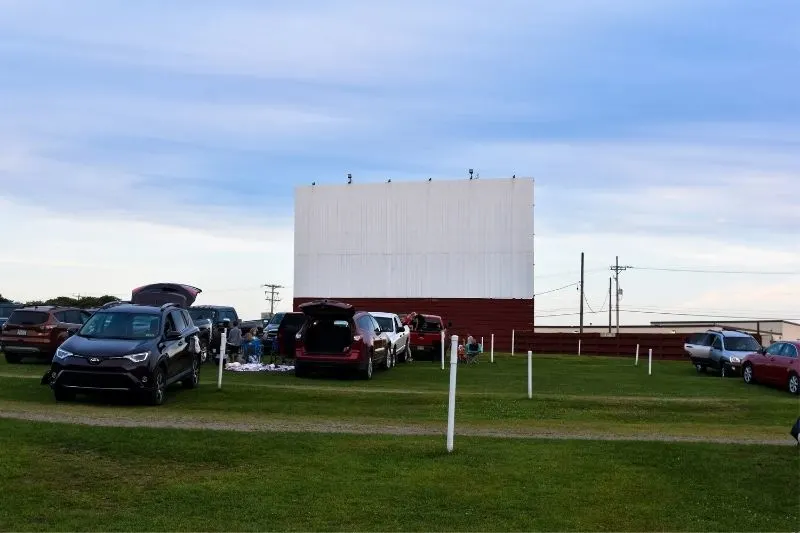 This is one of my favorite places for a date with my husband.
Sometimes we go with kids, buy popcorn and sodas, and enjoy the night watching a movie on the big screen.
It's really cool. Every time we go there, I feel like a teenager again.
Flipping through our family photo album
Memories also make me both happy and sad at the same time.
I'm happy because it all took me to where I am right now, and I'm sad because some people are no longer around.
Every now and then, I really like to flip through our family photo album and take a walk down memory lane.
My grandpa would always say that it's a true treasure, and it truly is.
Finding money in the laundry
Even though it doesn't happen often, when it does, I really am thrilled when I find money in my or my husband's pockets.
Being myself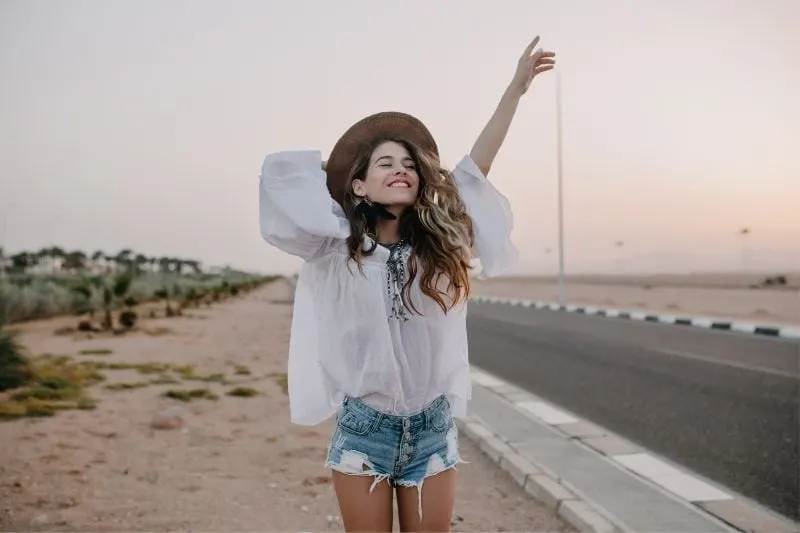 I'm always my true self. I never pretend to be someone else just to get someone to like me.
Those who truly love me accept me for who I am, and those who don't… Well, those people aren't important at all.
Making someone smile
I like to tell jokes because I really get a kick out of getting someone to crack a smile.
And I'm the happiest woman alive when my husband says that I'm the reason behind his smile.
Finding beauty in all things around me
This is my secret to happiness.
If you decide that you will be happy no matter what happens, you'll learn to find beauty in all things around you and all situations you find yourself in.
So, the bottom line is that we all have different definitions of happiness. What's yours? Can you think of your own list of things that make you happy?
This is my happy list, a list of things that make me happy. And now, I'm challenging you to make your own happy list.
Make that your goal this year – to write your own 100 things that make me happy list (or more, if there are!)
Hopefully, I will also add some more things to mine by the end of this year.
Stay well, stay happy.