You love your man like you never loved anyone before but do you have trouble finding the right words to describe your feelings? Then you are in the right place.
Here are some of the best love notes for him that'll make his heart melt.
You have to nurture your relationship if you want it to last longer. Love notes for him can help you to properly take care of your relationship and they'll make your man love you more.
There are many possible uses for and categories of sweet love messages and you can find them below and spice up your relationship with them.
Romantic love notes for him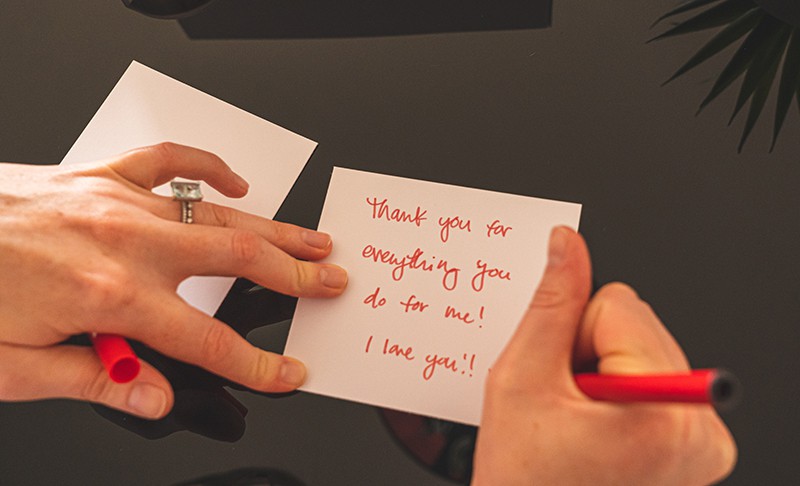 If you haven't met any other perfect man like your partner and his love always amazes you then he truly deserves to know how much you love him every single day.
Every guy likes to be reminded how much you love them, even though they won't admit it.
Hide a love letter for him addressed to the 'love of my life' in his wallet or send him a romantic message for no reason at all.
Here you have some romantic love notes that can help you to surprise your boo.
1. "You are the source of my joy, the center of my world and the whole of my heart."
2. "Everywhere I look, I am reminded of your love. You are my world."
3. "Even after all of this time that we have spent together, I find myself loving you more and more as time goes on."
4. "Every day I'm with you, my love for you gets stronger. I can't wait until tomorrow."
5. "It is not true that you only fall in love once. I know this because every time I look at you, I fall in love all over again."
6. "I miss you when you're not here. You make my day complete."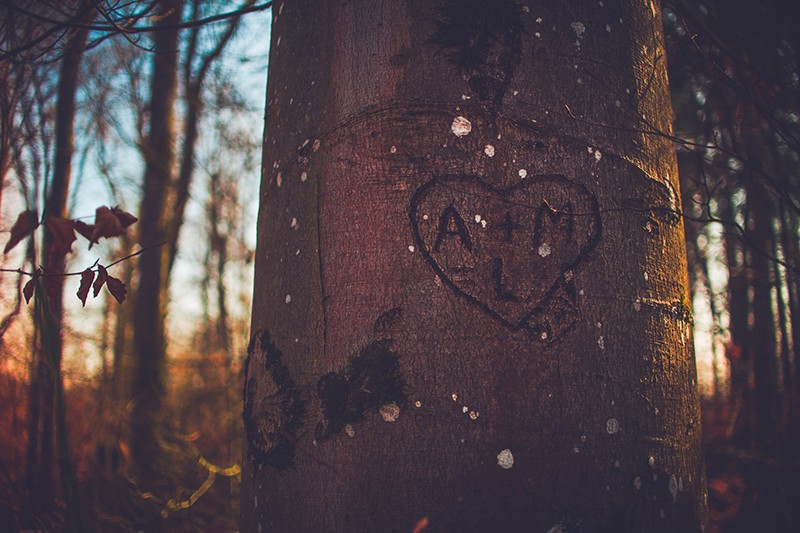 7. "My angel, my life, my entire world, you're the one that I want, the one that I need, let me be with you always, my love, my everything."
8. "Do you even know how special you are to me? There is no one else in this world like you. You are one of a kind. And you are the only guy out there for me."
9. "If you were a fish and I were the sea, you would still be the only fish in the waters for me."
10. "I may not be your first date, kiss or love… but I want to be your last everything."
11. "It is so nice having you next to me. It's like a dream come true."
12. "Nothing else matters but us together at this moment."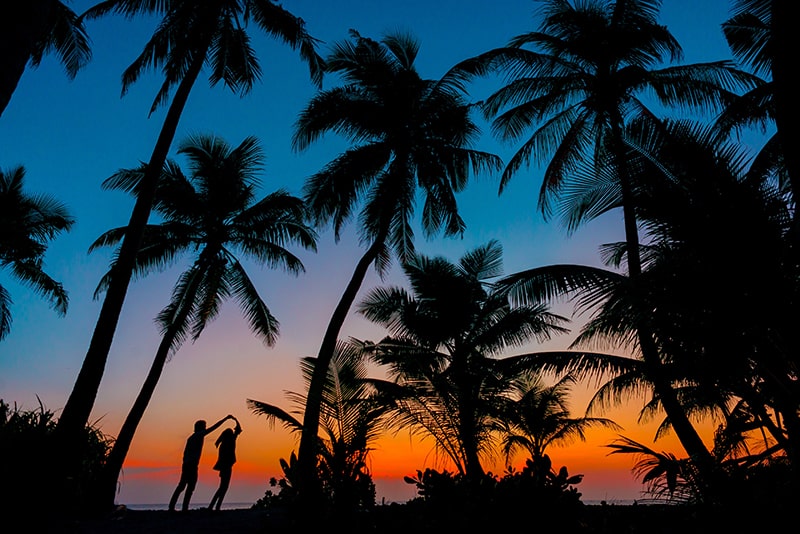 13. "You're that part of me I'll always need."
14. "I fell in love with the way you touched me without using your hands."
15. "Every time I wrap my arms around you, it's like coming home to where I belong."
16. "I just want to wrap my arms around you, and let the world drift away."
17. "Before you came into my life, I never knew what true love felt like."
18. "I seem to have loved you in numberless forms, numberless times, in life after life, in age after age, forever."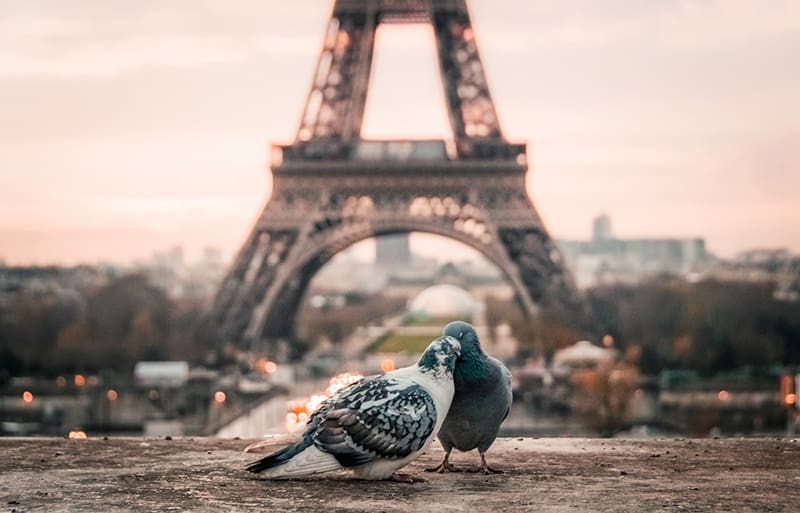 19. "I just cannot help being in love with you. It is the easiest thing for me to do."
20. "Every time I think of you, I smile…"
21. "You are like the guy of my dreams but much better because this is real life."
22. "I love the sunrise because each morning it's a reminder that I have another day to spend with the man of my dreams."
23. "I was not planning on falling in love with you but I am sure glad that I did."
24. "Sometimes my eyes get jealous of my heart because you always remain close to my heart and far from my eyes."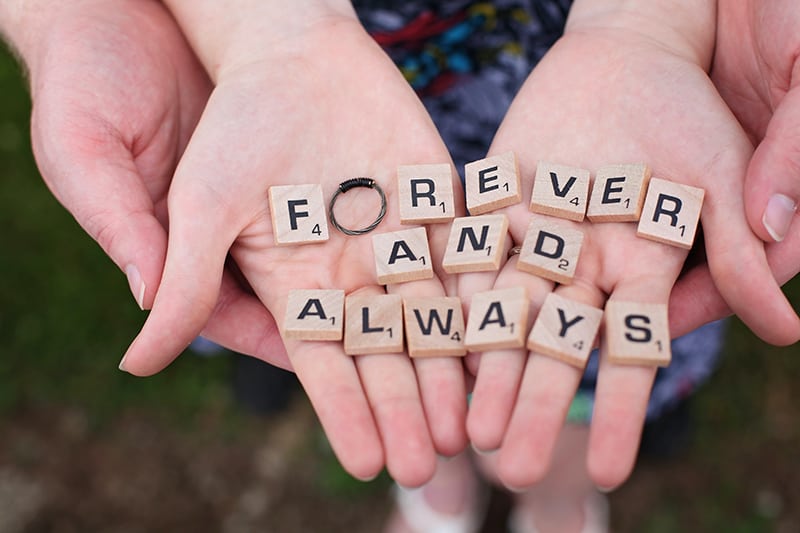 25. "I could watch you for a single minute and find a thousand things that I love about you."
26. "I fell madly in love with you because of a million little things that you didn't even realize you were doing."
27. "When I tell you I love you, I am not saying it out of habit, I am reminding you that you are my life."
28. "I love you more than words can ever say."
29. "You bring so much color into my world that used to be so dull and gray."
30. "Wherever you are is where I want to be."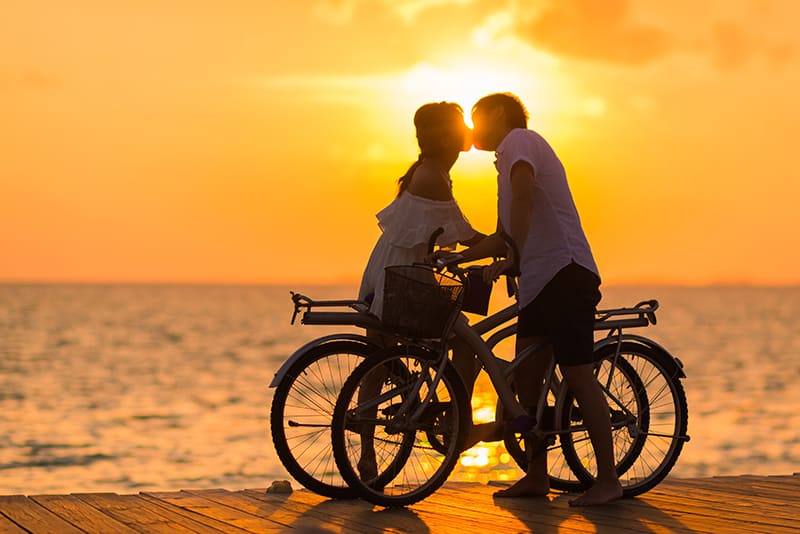 31. "The first time we kissed, I thought it was first time magic but now I know that ours is divine. The feeling has only grown stronger and stronger."
32. "I do not need dreams because I already have you and you are my dream fully realized."
33. "Everything I needed to feel happy was love. I met you and now I need nothing."
34. "The brightness of my day doesn't depend on the amount of sunshine. Everything depends on your smile."
35. "I would rather feel your breath on the back of my neck than have all the riches in the world."
36. "I do not need to go to paradise because you are my paradise."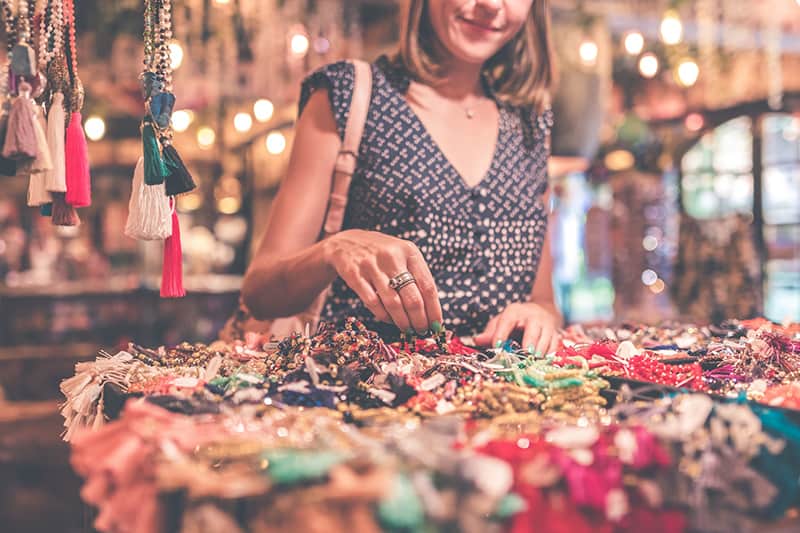 37. "I have loved you for many days and I hope to love you for a million more."
38. "The best feeling is when I look at you and you are already staring."
39. "Thank you, my love, for always making me feel like the most beautiful woman in the world."
40. "You are my paradise. I would gladly be stranded on you for the rest of my life."
41. "Some people search their whole lives to find what I found in you."
42. "Your smile is the cutest thing I've ever seen in my life."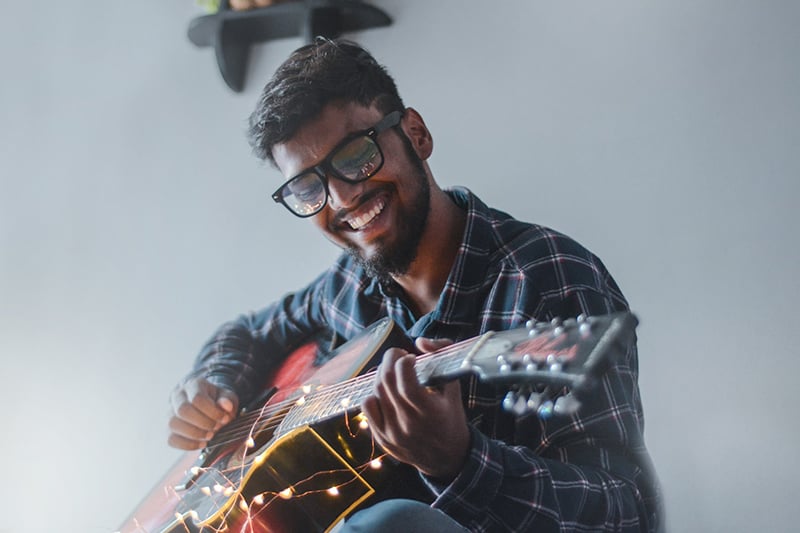 43. "I am very indecisive and always have trouble picking my favorite anything. But, without a doubt, you are my favorite."
44. "Even though I am not your first kiss or your first love, that is okay. As long as I am your last everything."
45. "I just wanted you to know that I am the luckiest woman in the world to be with you."
46. "What is LOVE? Those who don't like it call it responsibility. Those who play with it call it a game. Those who don't have it call it a dream. Those who understand it call it destiny. And me, I call it YOU."
Short and cute love quotes for him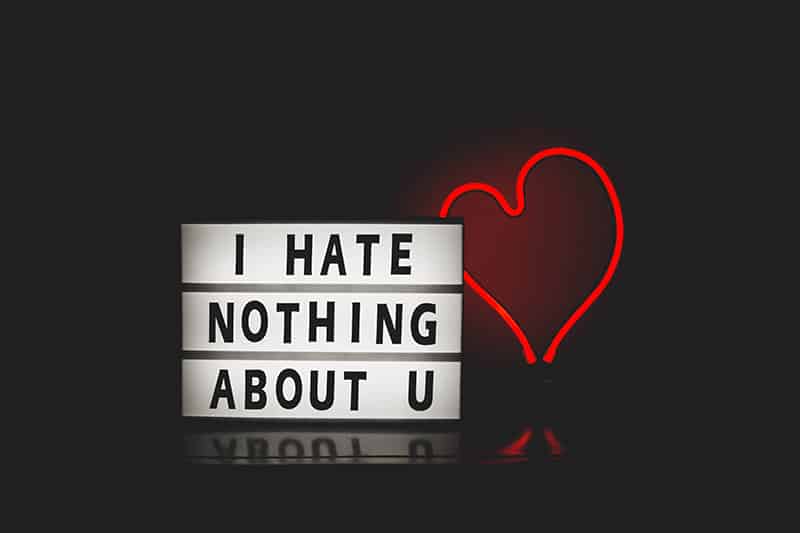 If you want to make him feel butterflies, leave some short and cute love notes all around the house.
Leaving him notes will make your man happy every time. You can leave them in his car, in his lunch box or you can even write it with your lipstick on the mirror.
1. "I love you a lottle; it's like a little but a lot."
2. "Your love is all I need to feel complete."
3. "When I follow my heart, it leads me to you."
4. "You are my happy place."
5. "You are my rock, I love you so much."
6. "Have a great day at work. I'm counting down till you get home."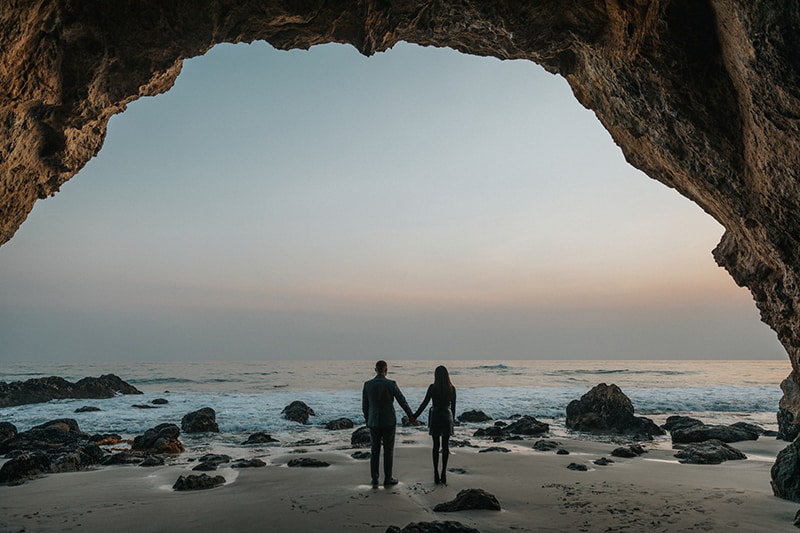 7. "Today, tomorrow, forever… be mine!"
8. "Miss u, miss u, wanna kiss u!"
9. "Hi. You are my whole world. You should know that."
10. "I still fall in love with you every day."
11. "Every love story is beautiful but ours is my favorite."
12. "You smile. I smile. That's how it works."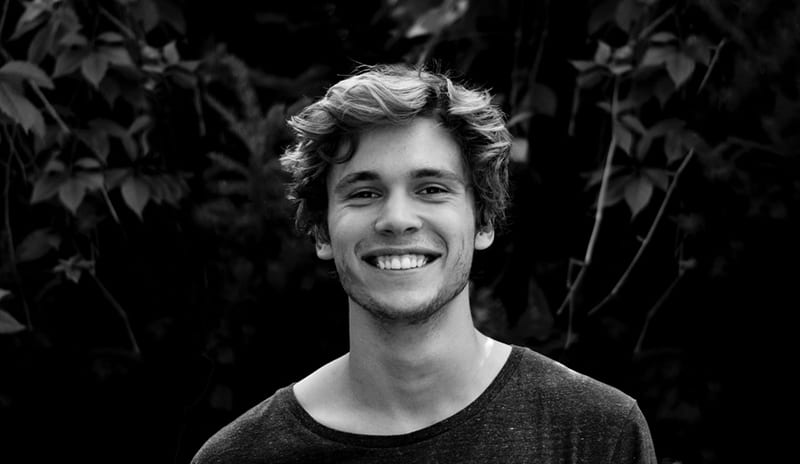 13. "7 billion smiles and yours is my favorite."
14. "Life never meant this much until I found you."
15. "I love you with all my heart, soul and mind."
16. "You are my today and all of my tomorrows."
17. "The best thing to hold onto in life is each other."
18. "Come live in my heart and pay no rent."
19. "Your words are my food, your breath my wine. You are everything to me."
Funny love quotes for him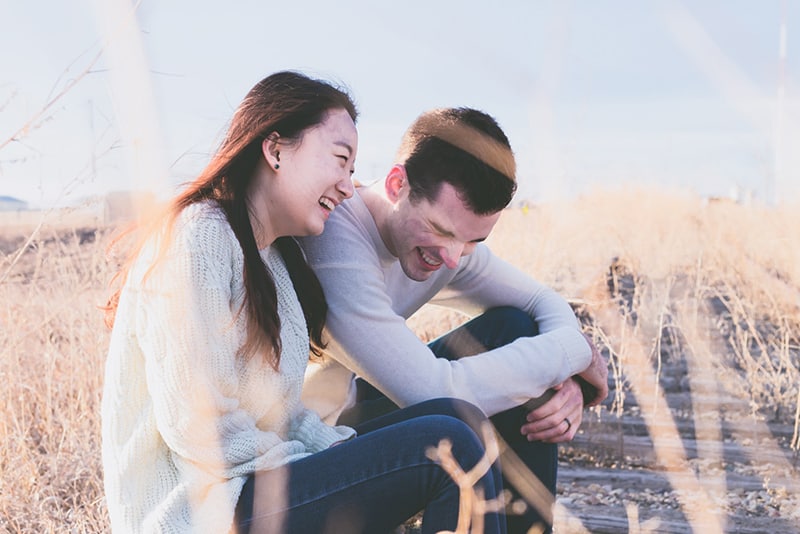 The use of positive humor can positively contribute to relationship satisfaction. Laughter is the foundation for a happier and healthier relationship.
Pick one of these funny love quotes for him and lure a smile to his face.
1. "I love you like a biker loves his Harley."
2. "Our love is better than Tiger Woods on a putt-putt course."
3. "Will you lend me a kiss? I promise to give it back."
4. "I love you like Scotch loves the rocks."
5. "Your legs must be tired because you have been running through my mind all night."
6. "Loving you makes me hot like sriracha on ghost peppers!"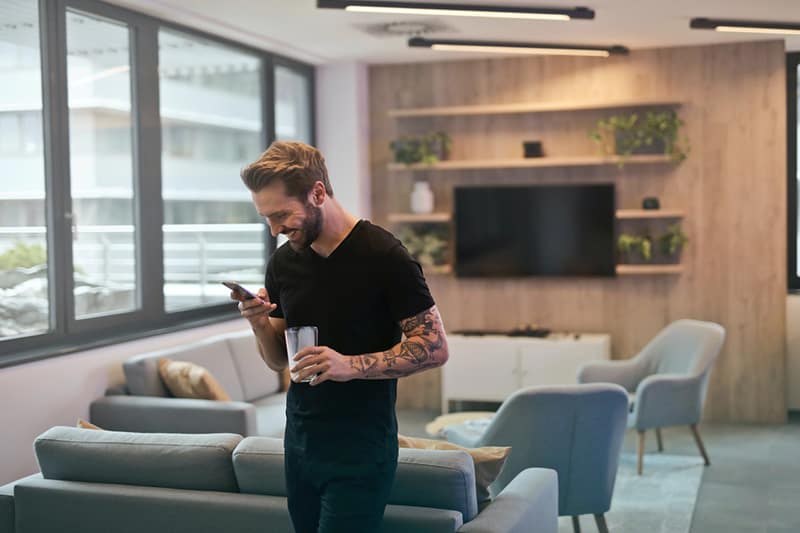 7. "Thanks for always seeing that the fullness of my heart far outweighs the fullness of my bra."
8. "I love you like a quarterback loves a pump fake."
9. "If our love were a triangle, it'd be a-cute one!"
10. "Our love is stronger than Gorilla Glue."
11. "Love makes people do silly things. For instance, it made me send you this message!"
12. "I love you like Jimmy Hendrix loved guitars."
13. "You've got everything I'll ever need: strong arms, a loving heart and a freezer full of ice cream!"
14. "You have the key to my heart; please don't make any copies!"
Good morning love quotes for him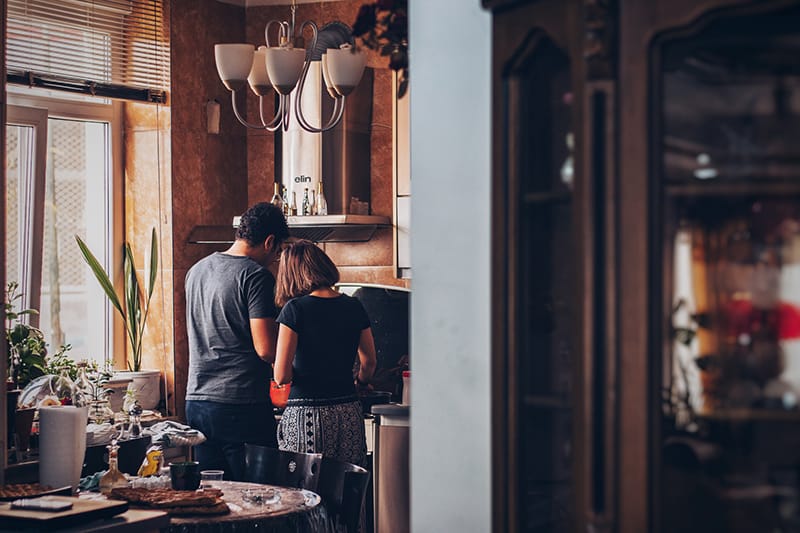 Nothing is more adorable than waking up in the morning with a love note or text message from your significant other; that's the best way to start a day.
If you want to write him a note or send him a text message to make his morning better, then write him some of these good morning quotes.
1. "Your snoring kept waking me up last night; thankfully, my love for you helped me back to sleep."
2. "Your love wakes me up like a toddler with an espresso."
3. "I thought you were a dream but I woke up and you were still here. So, I thought you were one of those dreams where I wake up in the dream and think it's real life!"
4. "I love waking up to your face. The morning breath, not so much but your face is great!"
5. "Good morning, my love! I am sending hugs and kisses to you."
6. "An ideal morning is not possible without you, my love!"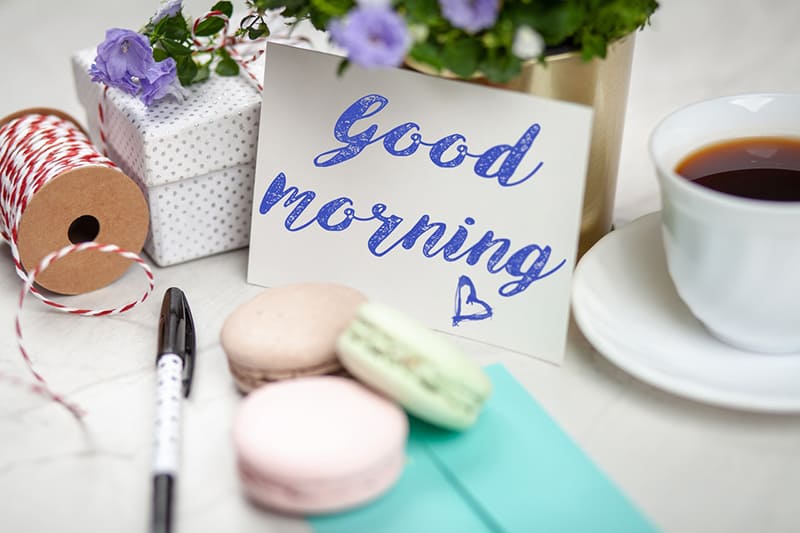 7. "Good morning to the most amazing guy! I am so thankful to have you in my life!"
8. "It is such a great morning because I know I have you!"
9. "Go to the mirror and say hi to the sexiest man alive!"
10. "I just can't have a good day without saying have a great morning to my guy…"
11. "The hottest person alive has awoken!"
12. "I just want to come over, hug you tight and kiss you so you have the best morning."
13. "Every morning I wake up, I realize that you are the best thing that ever happened to me. Have a great day."
14. "Why does the morning have to start so soon? I need more time to dream about the guy who gives me weak knees every single day."
15. "You have replaced my nightmares with dreams, my worries with happiness and my fears with love. Have a great start to the day."
16. "Good morning to the sweetest guy a girl could ask for. You are the light of my life and you fill my heart with happiness."
17. "Being with you makes me feel that I can overcome any obstacle in my life. Wishing you the sweetest morning my love!"
18. "My love, do you know that my entire night was spent dreaming about you? Now I want to spend my whole day with you. Have a great morning dear!"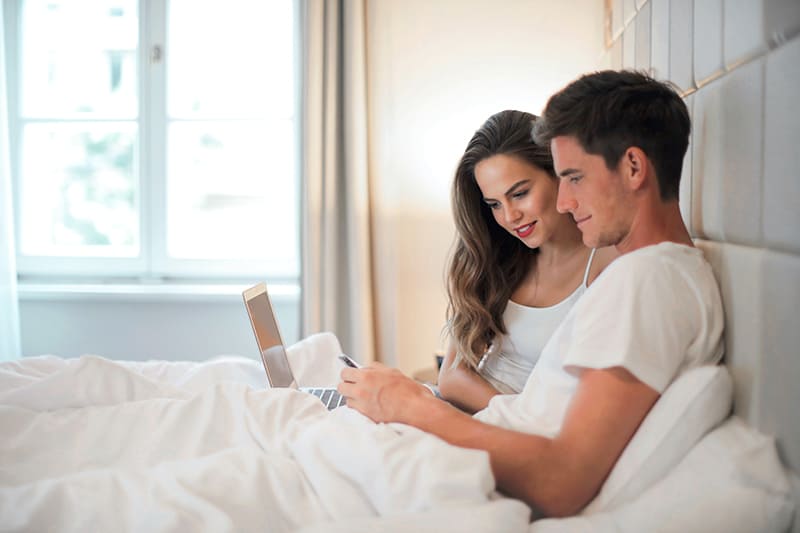 19. "When I wake up in the morning and I see you sleeping, it is the sweetest part of my day to roll in close to you and hug you with all my love."
20. "Wishing a beautiful morning to the person who is the reason why I feel like waking up every day."
21. "Gazing outside the window and thinking about you while I sip my morning coffee is the best part of my day. Buenos dias, handsome."
22. "Are you up already, my sunshine? It gives me great pleasure to call you my man. Thank you for being the most phenomenal person in the universe."
23. "I long for the day when I can open my eyes each morning and immediately see you next to me."
24. "I hope that your morning is as bright as your handsome smile. I hope that the rest of your day is as sweet as our love."
25. "Here are some hugs and kisses to start your day. Hopefully, they will last until we meet this evening. Have a good day darling."
26. "Wake up lazy bones! It's time to embrace a new day. Welcome success and happiness. Have a great morning."
27. "Wishing you the best in this blessed morning, wishing you all the best in this life. I asked God to honor you with everything you want."
28. "My Love, I know you love your bed but still, I hope you love me more. Get up, we'll meet soon."
29. "Are you up, my dear? The first thing I can think of early in the morning is you. Your beautiful face is my energy for the day."
30. "It is surely a beautiful morning knowing that you are in my life."
Goodnight love quotes for him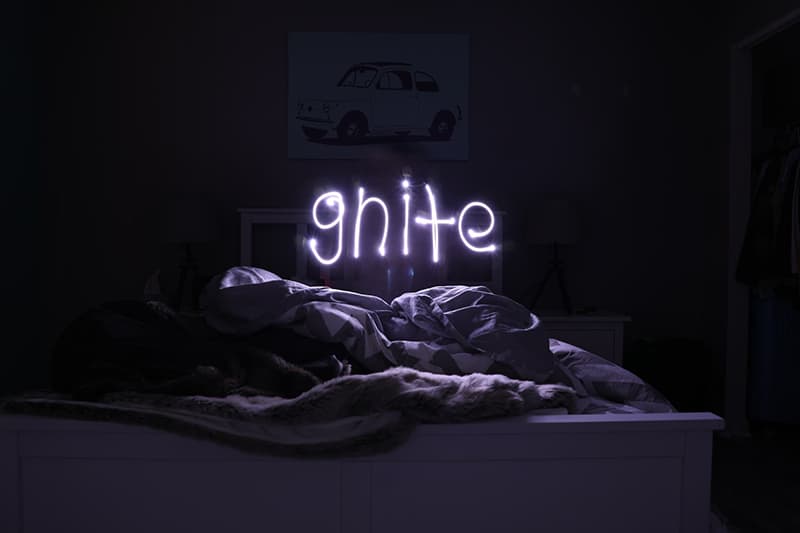 He should never go to bed without your message for a good and blessed night.
Use one of these goodnight quotes to wish him goodnight in the most romantic way.
1. "Sleep tight and goodnight as I wish you the best of dreams with all of my might."
2. "You are the reason I fall asleep with a smile on my face. As you drift off tonight, may you smile thinking of me too."
3. "As the darkness of the night covers my mind and body like a blanket, your memory is like the moon that shines above me, keeping me company through the night. Have a blessed night my love."
4. "I have sent your way the most comforting pillow comprised of my warm wishes and a huge blanket made up of my care for you so that, my love, you may have the most comforting sleep in the whole wide world."
5. "Before you sleep, I want you to look into the sky through your window. Do you see the numberless stars in the sky? I sent them to tell you that I am missing you tonight."
6. "I don't dream about you because I can never fall asleep thinking about you. Have sweet dreams, my love."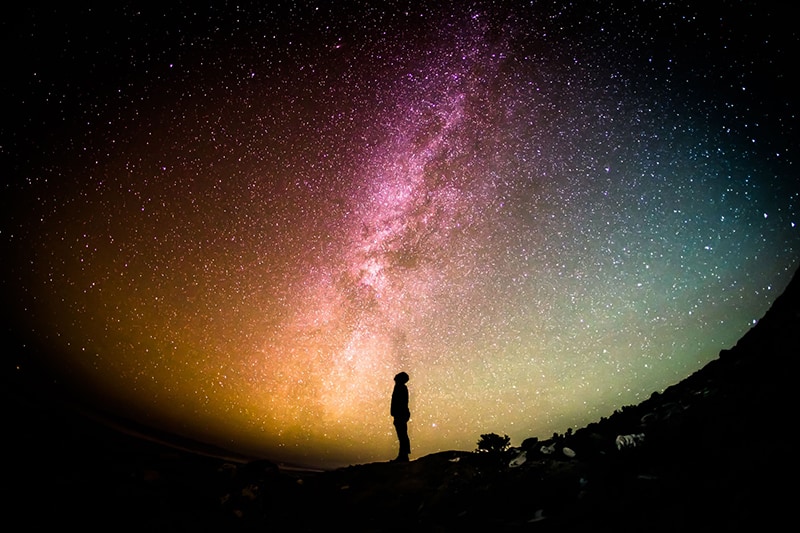 7. "Another day is over. It's nice to know that there's someone who makes my day fulfilled and fun. Thank you for the inspiration. I'm sending my warm hugs and kisses. Sweet dreams my darling, my love, my angel."
8. "Look up in the sky, you'll see all those beautiful, sparkling stars but they can't beat the beauty of your eyes. I will think of you as I turn in tonight. Have the sweetest dreams babe!"
9. "The painful nightmares of losing you give me a sleepless night but it's all worth it when you hug me and call me yours."
10. "If you ever feel lonely, look to the sky… Always know that I'm somewhere beneath that sky wishing all the best for you. Sweet dreams!"
11. "I can't fall asleep unless I tell you how much I miss you and love you."
12. "While the moon is shining in the sky, you are the brightest star of my night."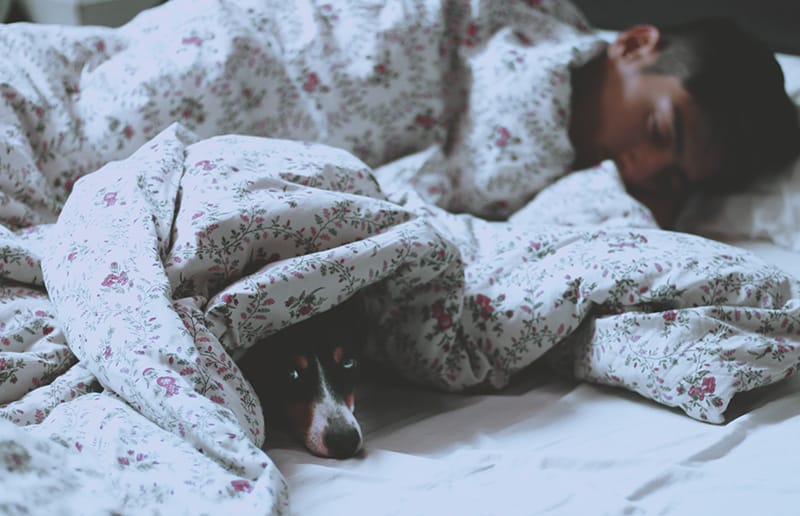 13. "I know I will have sweet dreams tonight; my only nightmares are when you are away from me. Have a lovely night."
14. "Sleep well and I hope that I'll be the first thing on your mind when you wake up."
15. "Tomorrow is going to be a great day so sleep well and wake up well. Have a restful night.''
16. "May my prayers bring you wonderful dreams and a blessed night's sleep."
17. "I wish I was in your warm and loving arms tonight. I miss you so much."
18. "May your dreams be filled with love and me!"
19. "I am the woman who will be snoring beside you for the rest of your life. Till death do us part. I hope that doesn't give you a nightmare!''
20. "You are the last thing I think of before I drift off to sleep and the first thought when I wake up each morning."
Love notes to him on Valentine's Day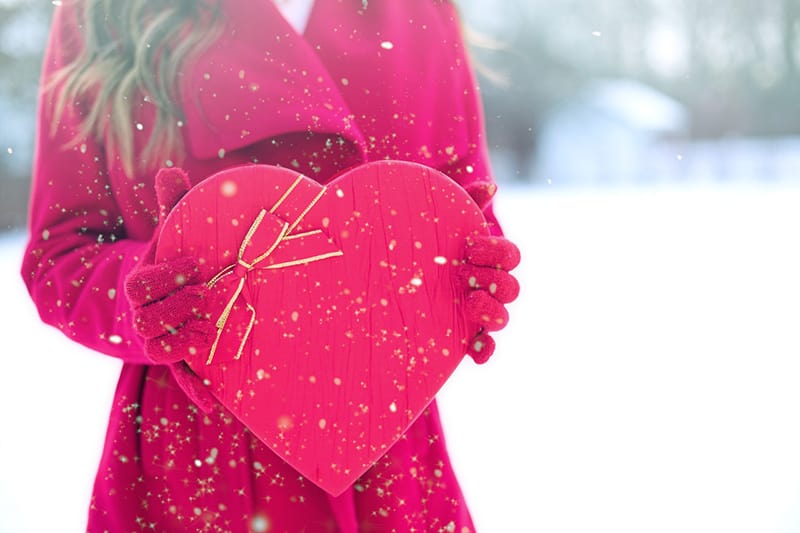 Take one of these romantic love notes and make it the best Valentine's Day ever next year.
1. "You mean the world to me. I am convinced that you will always be by my side in good times and bad. Love you, my own Prince Charming."
2. "Loving you with all of my heart and letting you know on this extra special day."
3. "You mean the absolute world to me and it is just another day to go out of my way to tell you so!"
4. "I love you beyond the rain, stars and moon. You are completely out of this world, my Valentine!"
5. "Just letting you know how much I love and cherish you and I am so lucky to have my white knight in my life!"
6. "You are my one and only Valentine and I could not think of anyone better to spend it with."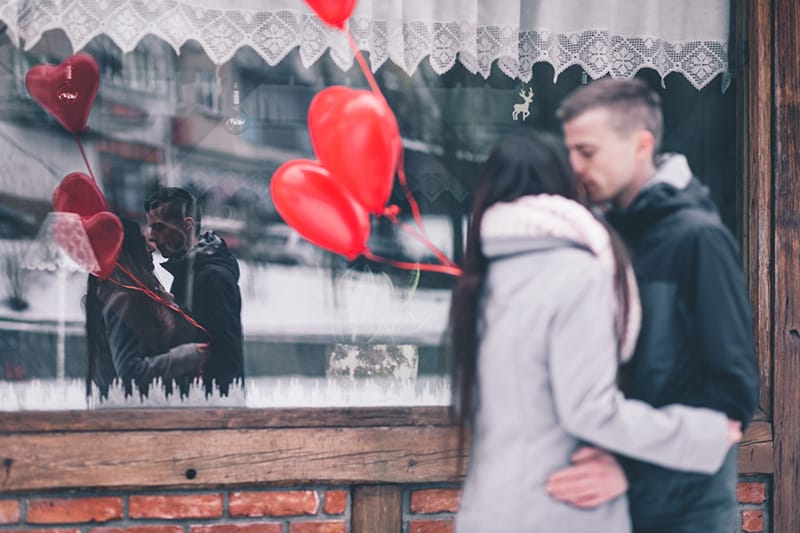 7. "Baby, won't you be my loving Valentine?"
8. "There is no card that can perfectly say just how much you mean to me. You are my sweetheart and I love you but that is only just the beginning of how you fill my heart."
9. "You wipe away tears and hold me when I have fear. You are everything I need, my Valentine dear."
10. "Even if I was not your first kiss, date, love or Valentine, I want to be your last and only from here on until the end of time."
11. "I am the luckiest woman in the world to be able to say, 'See that guy? He's mine.' I love having you as my Valentine."
12. "Sometimes I look for my carriage because I swear this love is a fairy tale and you are my Prince Charming!"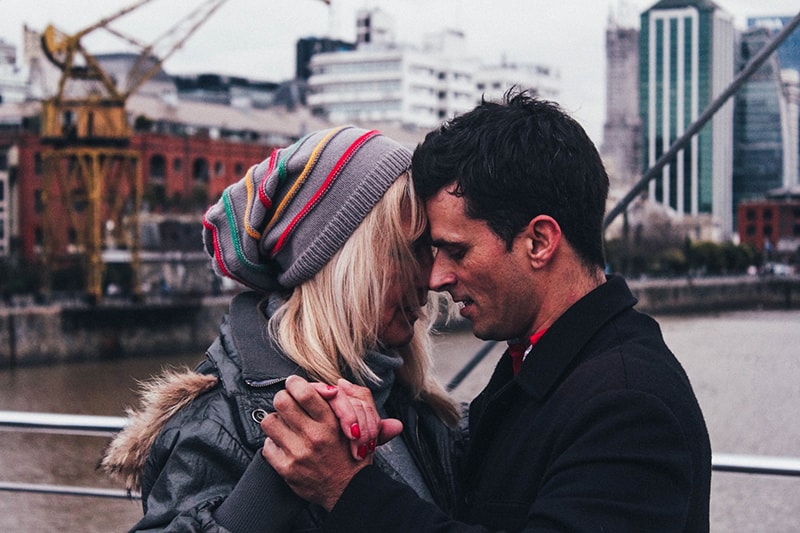 13. "I am lucky to have found my love, my Valentine, to have and hold for the rest of my life."
14. "If I were to sit back and watch our love story on a movie screen, it would be certain that it would be my favorite movie ever."
15. "If I had a dollar for every time you, my Valentine, took my breath away, I would be a millionaire."
16. "You are the beat to my heart and I am looking forward to spending the holiday of love with you!"
17. "I want you to know that you are the one. Be my one and only, Valentine."
18. "Angel of my dreams and my waking hours, you thrill me with your presence. Say you'll be my Valentine."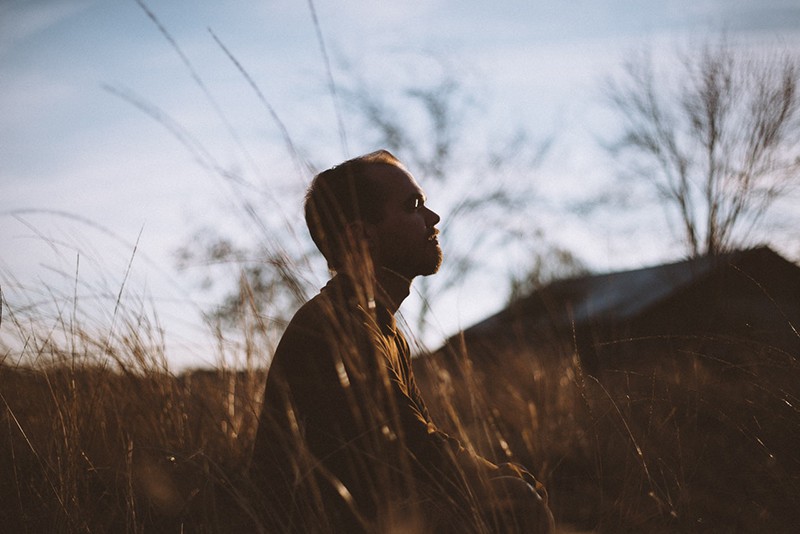 A lack of nurturing can kill every relationship and it can end in a rut of routine. So see how there are plenty of words and love notes to tell your soulmate how much you love him and it will refresh the romance in your relationship.
You have your individual needs but you shouldn't neglect your loved one because of them. Don't take your partner for granted.
He is your best friend and your life partner.
How you treat him makes him, him. He deserves to know how much you love him. He will respect you more and work harder for the relationship.
These love notes for him can help you to make him happy and loved every day.
Don't wait for the perfect moment like his birthday or Valentine's Day to be romantic and to write him some romantic text messages.
Write him cute love notes on some random days too; he will appreciate them and it can create a stronger and healthier bond.
Believe me, the best part of his day is when he comes home to you and you tell him, "I love you." That's all it takes to make his heart beat faster.
And if you are in a long-distance relationship, then it is even more important to remind him of your life every day. Tell him how much you love and miss him with some of these short, romantic and funny notes.