Have you ever considered how special love poems for wife can be?
Not only do they scream I love you, but they also show your wife that you're still a romantic at heart!
To help you find just the right words, I've compiled a collection of romantic poems, short love poems, I love you poems – all in all, some of the best love poems you'll ever encounter.
I whole-heartedly believe that effort never goes out of style, and your soulmate will deeply appreciate this incredibly romantic gesture.
Use these famous love poems to show the love of your life that you'll never stop trying.
It doesn't have to be Valentine's Day to do something special for her.
The more ordinary the day, the more meaningful the gesture.
Sending your wife love poems will be something she'll never expect, yet thoroughly enjoy.
Without further ado, here are some seriously cute love poems for wife showing that true love stories never end.
See also: Feeling Unloved? Here Are Possible Reasons Why And How To Change It
A Woman's Hand
by Amos Russel Wells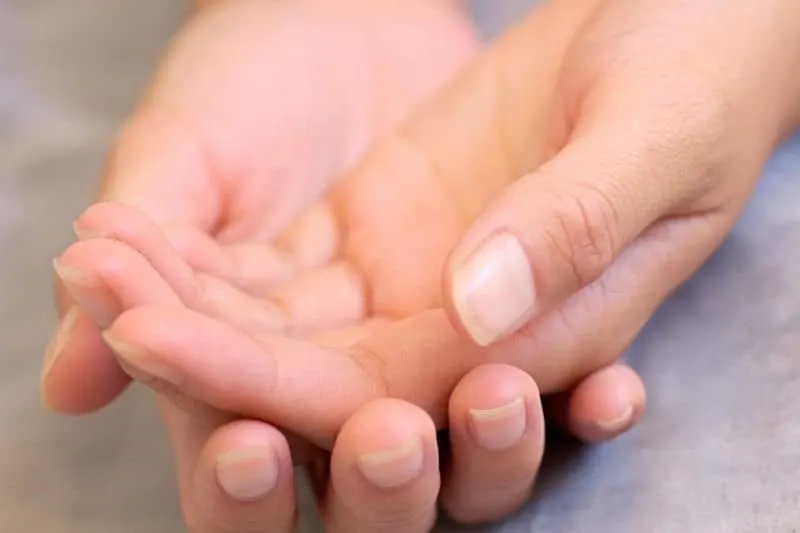 Soft and tender, smooth and white,
Formed for winning and delight,
Nature has no lovelier sight,—
A woman's hand.
Wrinkled, worn with much to do,
Many a task for me and you,
In all trials good and true,—
A woman's hand.
Clasping ours through life and death,
Lovingly to latest breath,
The sweetest thing that comforteth,—
A woman's hand.
You, My Wife, My Treasure
by Danny Blackburn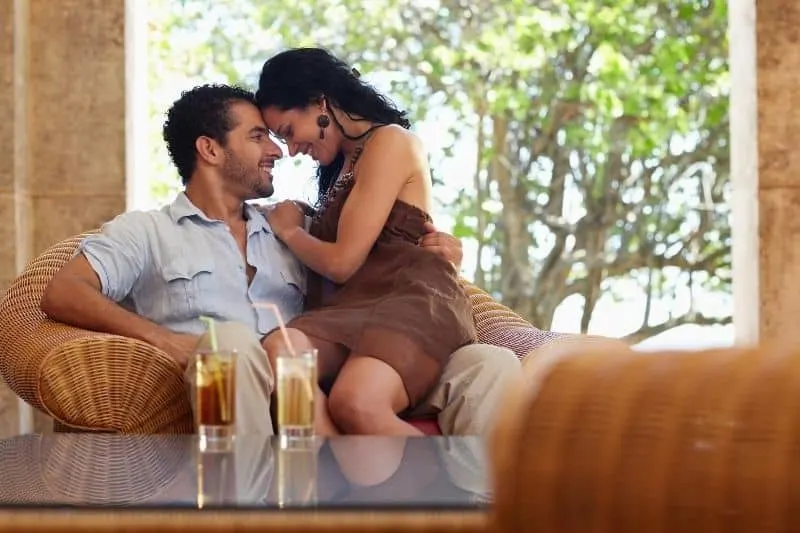 I had walked through life with nothing until you; until you, I knew no pleasure.
And then one day God sent you to me; you, my wife, my treasure.
A gift from God, a gift so fine that you can never be measured.
A love so fine, so sweet, so kind; it's you, my love; you, my wife, my treasure.
I promise to hug and kiss and hold you each day.
I promise a love with a devotion that will never ever fade away.
I promise and swear to God above
To show you nothing but my pure love.
I will admire the blessing of your boundless love,
Because I know that you are a true gift from heaven above.
I will not hurt you with my frustrations.
I will hold you close and kiss you with loving admiration.
I will always appreciate your commitment to me.
Give me a chance, for can't you see?
This is not a game of chance that we play.
It is true love that I swear is committed to stay.
You say that at times you are afraid.
This one I can find no rhyme so let me be clear:
I will…
Love you endlessly
Devote my life to making you happy
Admire you each day for the person you are
Take interest in the things that you like to do
Admire your beauty daily in awe and reflect it back to you
Be attentive to you and your needs
Be forgiving
Listen to you with never a harsh word in return (I swear it and pray for it in God's name)
Show you by my actions that I love you
Be more open and fun to you, your family and friends
Never go to bed without you
Rub you, kiss you, bathe you, lift you up, or whatever it takes when you are feeling down.
I will kiss you and love you all that I possibly can,
And don't be embarrassed to be seen holding my hand.
I will treasure each day as if it were our last,
And at the end of your life, you won't regret me being your past.
You are the sunshine in my morning, and like a bird, I will sing you a song.
I know that in this life when I am troubled, through God it's you who keeps me strong.
You are the mother of my children and the air that gives me life,
My truest friend of all, my heart, my soul, my wife.
I love you very much; you are all that is good in this world.
A Good Woman
by Carol Naumann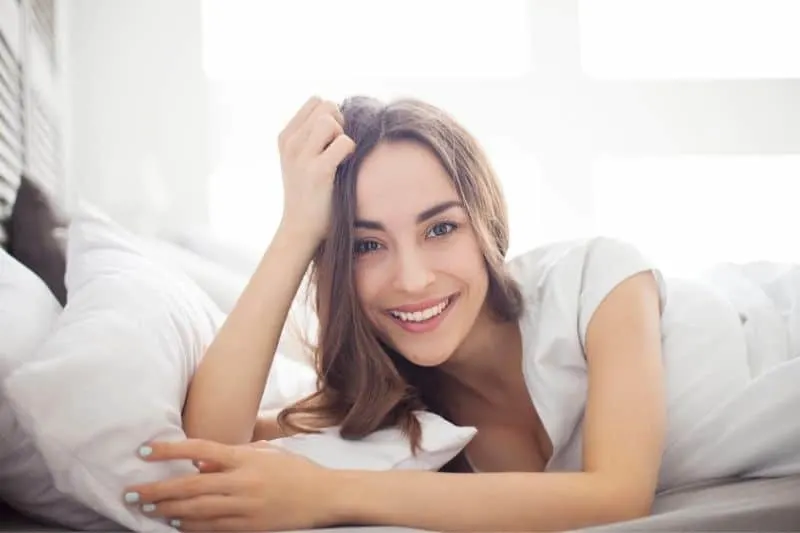 One you should treasure, but not as a possession,
Who needs to be loved, not treated with aggression.
Her value is more than all the world's treasures,
Not just the sum of the scale's unit measures.
She should always be built up, not torn down,
By all the words you speak, when she is around.
She needs to be hugged and not pushed away,
Especially when you are both having a really bad day.
Words spoke to her in haste and anger
Can place her fragile heart in danger.
She should be admired for her boundless love,
And looked upon as a true gift from Above.
Not used as a target for all your frustration,
But held close and kissed with loving admiration.
You should always appreciate her commitment to you,
And not take for granted what she's given up for you!
Kiss her and love her all that you possibly can,
And don't be embarrassed to be seen holding her hand.
Treasure each day as if it were the last,
And at the end of your life, you won't be regretting your past.
A Promise To My Wife
by Sean Short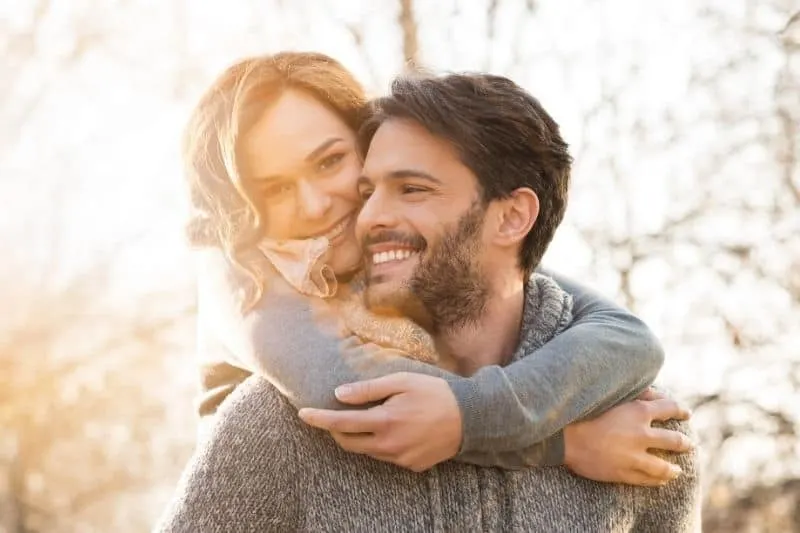 Hope
I promise to have hope when we've strayed off the path
To know in my heart and accept God's wrath
That the things that He does are not to be cruel
But to make us realize that we've acted a fool
Replace all our fear and doubt with hope
When we feel we're at the end of our rope
Healing takes time, well get back on the right track
I will be waiting for you when you're ready to come back
Faith
I promise to have faith in You, in Us and in God
It has struck my heart and soul like a lightning rod
Faith is the strength that will make our relationship strong
It makes my Love for you forever long
Faith is something we can rely on when we feel that were lost
We must never doubt it whatever the cost
When we find true faith, we can find true Love
All we need to do is trust in the Lord above
Love
I promise to love you through the good times and bad
I'll love you when I'm angry, hurt and mad
Love is a choice I've made to devote my life
To make you, Michelle, my world, my wife
Nothing will ever change that choice that I've made
Even when we feel our Love start to fade
It's inside my soul, and nothing can shake
My Love for you, that's a promise I won't break
Nike
by Bliss Carman
What do men give thanks for?
I give thanks for one,
Lovelier than morning,
Dearer than the sun.
Such a head the victors
Must have praised and known,
With that breast and bearing,
Nike's very own—
As superb, untrammeled,
Rhythmed and poised and free
As the strong pure sea-wind
Walking on the sea;
Such a hand as Beauty
Uses with full heart,
Seeking for her freedom
In new shapes of art;
Soft as rain in April,
Quiet as the days
Of the purple asters
And the autumn haze;
With a soul more subtle
Than the light of stars,
Frailer than a moth's wing
To the touch that mars;
Wise with all the silence
Of the waiting hills,
When the gracious twilight
Wakes in them and thrills;
With a voice more tender
Than the early moon
Hears among the thrushes
In the woods of June;
Delicate as grasses
When they lift and stir —
One sweet lyric woman—
I give thanks for her.
See also: My Soul Is Tired: Recognize The Signs of Tired Soul And Fix It
The Taste Of Love
by Sean O'Brien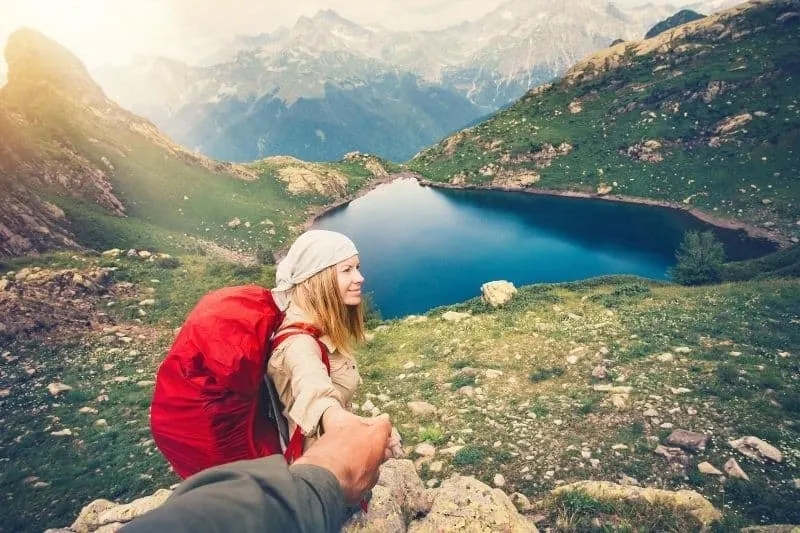 My wife
Beauty and grace
A smile on my face
A hand to hold
A companion to grow old
A mix of laughter & shouldered tears
We may age, but our love does not reflect the years
You gave me all in life I see as good
Made me dream of things I never thought I could
My pillar of strength deep in my soul
The one who made my life whole
Indescribable beauty inside and out
The love you reflect casts shade on my every doubt
The look in your eyes can make my heart skip
Ever since I meet you I've enjoyed this trip
So to you my love, I thank you so
& I pray the end of my love you never know
In Love With You
by David Yearwood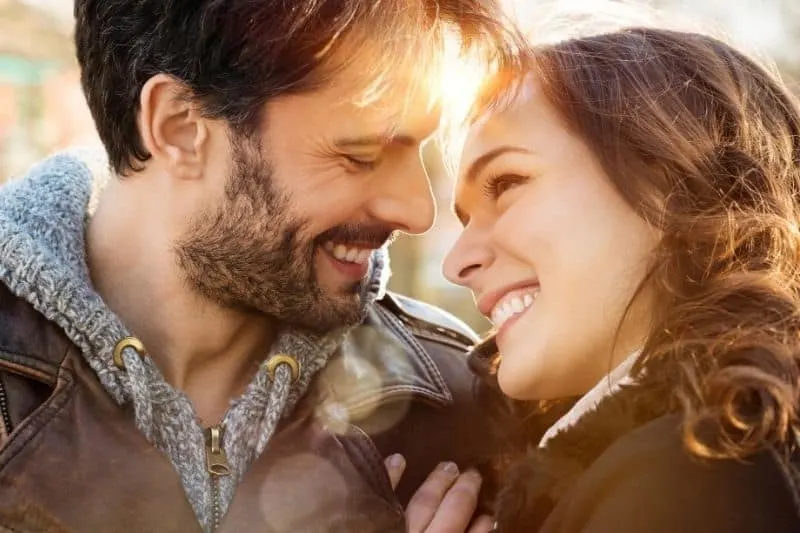 I'm happy I'm the one, to be in love with you,
I want to scream my lungs, till I'm blue,
I want the world to know, I have you.
How happy I am, to be in love with you,
How lucky I am, I feel loved by you,
My mind is in a spin, with thoughts of you,
when it comes to romance, you are on my mind
You're my passion and desire, in all, I'm yours,
Every pulse of my body burns like a red hot fire.
Runs through my heart like a deep ravine,
the moment you smile, I get weak at the knees,
I'm swept off my feet, like a breeze from the sky.
My emotions are wild and taking me over,
suddenly, life is better, cause, I'm in love with you!
To You, I Promise
by Danny Blackburn
My love for you is unconditional and enduring.
To you, I promise to always be reassuring.
My love for you protects you and is honorable.
To you, I promise to always be faithful.
My love for you is understanding and passionate.
To you, I promise to always be compassionate.
My love for you is thoughtful and cherishing.
To you, I promise to always be devoted and caring.
My love for you is patient and kind.
To you, I promise this always until the end of time.
My love for you is selfless and forgiving.
To you, I promise this always, for as long as I am living.
My love for you is devoted and encouraging.
To you, I promise to always listen and never be detouring.
I promise to show you, my wife, that I love you in all that I do.
I can promise these things because with all of my heart I love you.
To My Wife
by Amos Russel Wells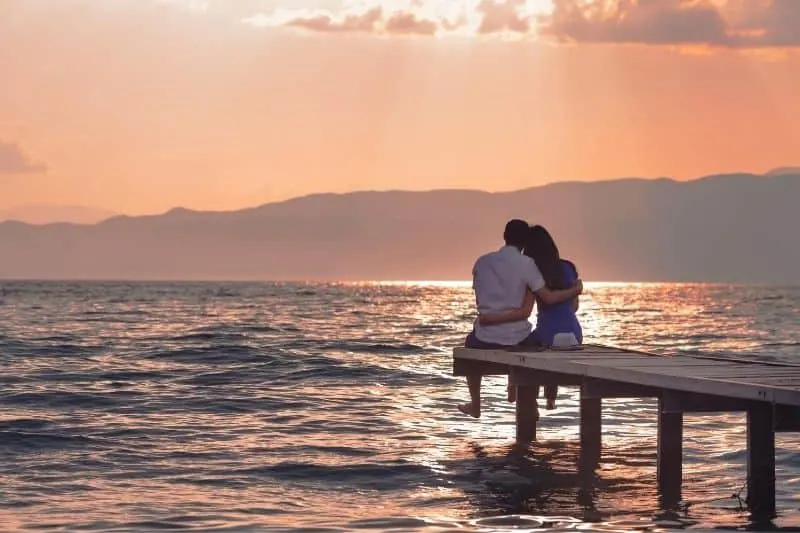 Two clouds that float together all-day
Along with the sunny courses of the sky,
Will sadly part, as day's enchantments die,
And perish in the twilight's common gray.
Two rivulets, that find a wedded way,
And carol many a shining landscape by,
Descend at last where nameless waters lie
Beneath the ocean's all-dissolving sway,
Not much, dear wife, dear lover, is the goal
That waits for us upon our final breath, —
Two bubbles, crushed within a swirl of foam;
But like two pilgrims, worn of sense and soul,
How happy we shall be when kindly Death
Points out the lights and open doors of home!
When Compliments Pay Best
by Amos Russel Wells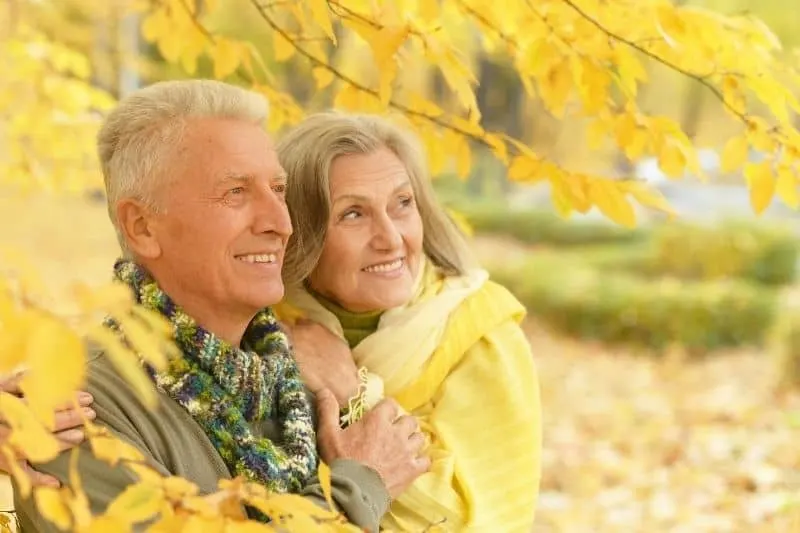 Your wife is growing old, man,
The white is in her hair,
But winsome to behold, man,
As when a maiden fair.
For there's an autumn beauty
More charming than the spring;
The grace of love and duty,
It is a wondrous thing!
Then tell your wife 'tis so, man,—
It's better lore than books,—
For women like to know, man,
That men still like their looks.
And maybe she will tell you,
For she's a guileful tongue,
The years so kindly spell you
That you are looking young!
See also: 18 Simple Ways To Make Yourself A Priority The Way You Deserve
That Someone Special
by Richard N. Cook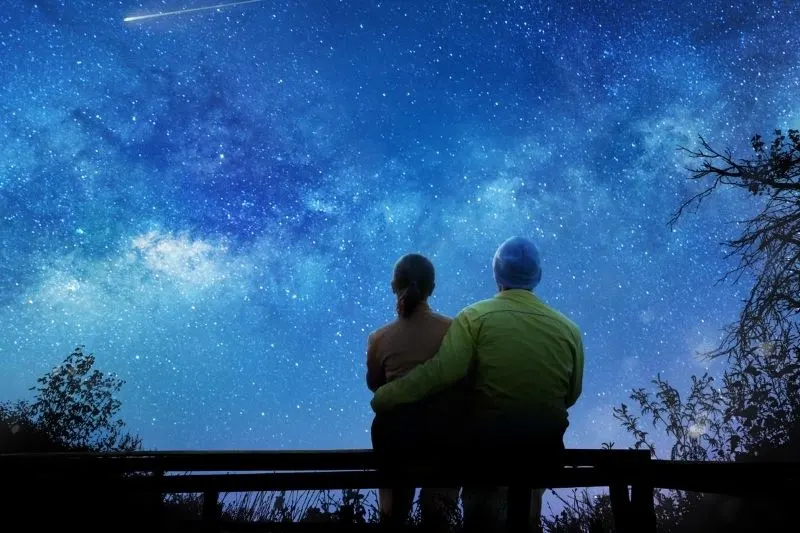 She is the apple of my eye,
The reason that I live.
She is all that I could wish for.
My heart to her I give.
It is for that someone special
These words that I do pen,
To thank her for always being
My wife and my best friend.
She has the will to live until
The last breath she does take.
There is the love within her heart,
Such good memories to make.
She is the sunshine in my morning,
The star that's in my sky,
And if I should ever lose her,
Then I would surely die.
She stands always at my side,
No matter what comes our way.
She comforts me with steadfast love
Each and every day.
She carries many burdens,
And her heart is sometimes broken
By all the thanks she never gets
And all the words unspoken.
I know her life is not her own.
I always seem so needy,
And asking her to do one more thing,
I feel so really greedy.
How can I ever thank her
For all she has done for me?
I can only give her all my heart
And love her to eternity.
I hope that when the end comes,
And she meets God face to face,
He will tell her that in Heaven
She has a special place.
A Dream For You
by Richard N. Cook
If I could dream
The dream I wanted to,
I would close my eyes,
And dream a dream for you.
I would give you all the world,
That you are deserving of,
And to you, I would give
My everlasting love.
I would see to it
That you were never sad
And nothing in your life
Would ever happen bad.
I would wish for you
All things would go your way,
And you would always be happy,
Each and every day.
In my dream
You would stay
Just as beautiful
As you are today.
Life for you would be as perfect
As the blueness of the sky,
And no one would ever hurt you,
Or even make you cry.
I know it's just a dream,
But if dreams could come true,
I would close my eyes
And dream a dream for you.
She's My Everything
by Unknown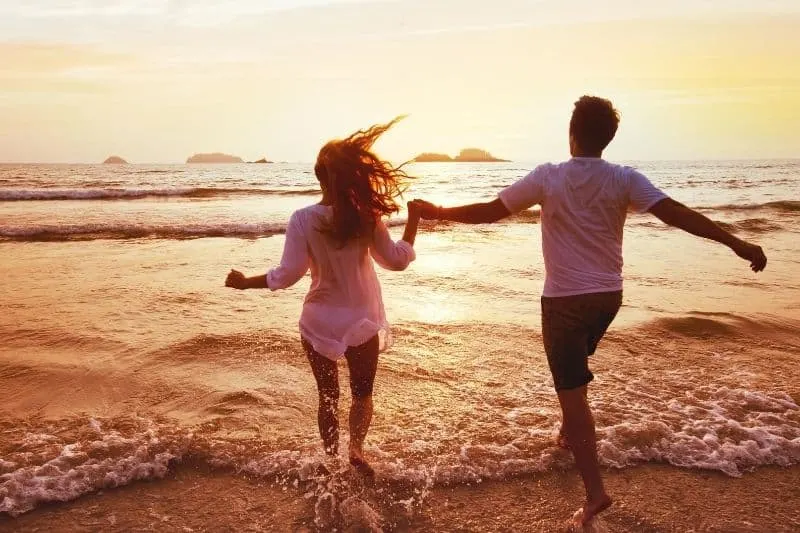 She's my morning,
She's my favorite song to sing,
She's the poems that I write,
She's my everything
She's my sparkle,
She's my shine,
She's the only thing,
I want to call mine
She's my voice,
She's my ears,
And being without her,
Is one of my biggest fears
She's the reason I dream,
She's the reason I follow my heart,
She's the reason why,
I want this relationship to start
She's my afternoon,
She's my thoughts all day,
She's the reason why,
I say the sweet things I say
She's my sleepless nights,
She's my soul,
She's the reason why,
I can't keep control
She's my heart,
She's the reason I'm in love,
She's the reason why,
I thank God above
She's my everyday,
She's my every night,
And I would never give up on her,
Not without a fight
She's my morning,
She's my favorite song to sing,
She's the poems that I write,
She's my everything.
My Wife
by Andre Cardenas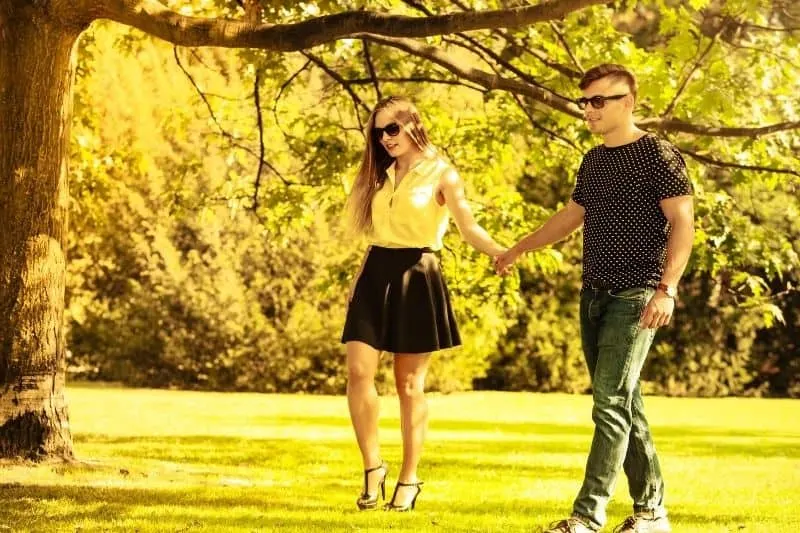 Hand in hand we walk together,
God's grace warms us from above.
It's him I thank each day I wake
for blessing me with all your love.
The sunshine in my morning
and the bird that sings my song.
In this life when I am troubled,
through God, it's you who keeps me strong.
The wind beneath my wings
as this eagle takes to flight.
You are the stars that brighten up my sky
in the darkness of the night.
The mother of my children
and the air that gives me life.
My truest friend of all…
my heart, my soul, my wife.
See also: Inappropriate Friendships When Married: Are They 'Just Friends'?
We're Good, I Promise
by Danny Blackburn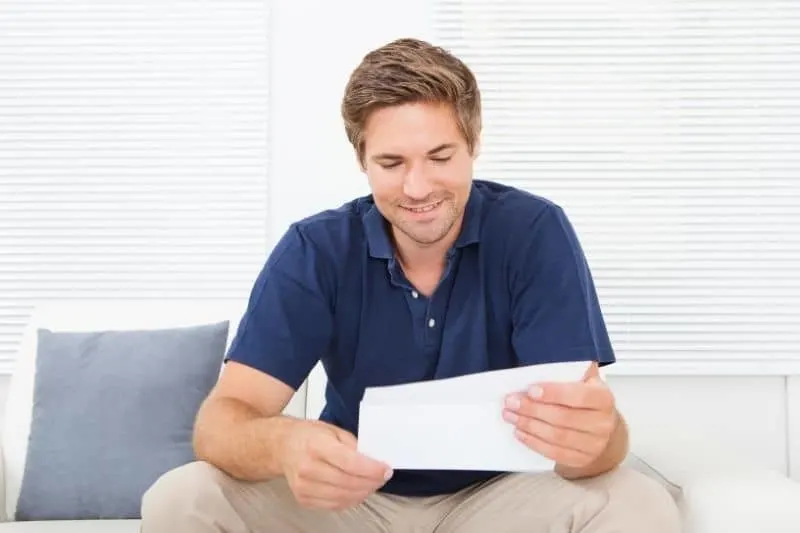 I have to remember that true love is strong and enduring,
But it is true, there are times when the strong need reassurance.
You write to me and say, "Danny, everything is fine, please don't worry." Thank you.
I love you so, and I appreciate you taking that moment to tell me you love me too.
You write to me and say, "We're good, I promise." I hope you know how much that means to me.
Our life together will be your pleasure. I will give you all my love, devotion, and attention, that you will see.
When we were young we took time for walks in the park.
Hand in hand, so happy together just walking in the dark.
We loved so pure, so honest, and true.
I thanked God then as today for giving me you.
We loved life and each other, we promised our devotion forever.
We were so happy, so loving and always together.
We had not a lot of things or money back then,
But I had the best of life; my wife was my best friend.
We had love and we had each other; you were and are God's gift and my treasure.
Then as today to just lie on the couch as you fall asleep in my arms is my pleasure.
It is the simple things that mean so much,
As simple as just feeling your touch.
Now all these years later I fell so in love with you.
I am a very blessed man, and God has blessed me; I know that is true.
Each day I awake and I realize what I want to do.
I want to spend each day of my life devoted to and loving you.
I want to have new adventures in life; you know that is true,
But I want to do nothing that does not include you.
We love today like never a day before,
Because each day I love you so much more.
You are so beautiful, more beautiful each day.
Your beauty is more than it was yesterday.
You have matured from a beautiful young bride
To a beautiful mature woman with love and pride.
We no longer have youth on our side.
Our age is something that we much longer can't hide.
My love for you has grown stronger over the years.
Your love gives me strength, so as we age I have no fears.
I love you, and I hope you know that you are my blessing, my wife.
I am devoted to loving you and caring for you for the rest of my life.
A Gift From God
by Dino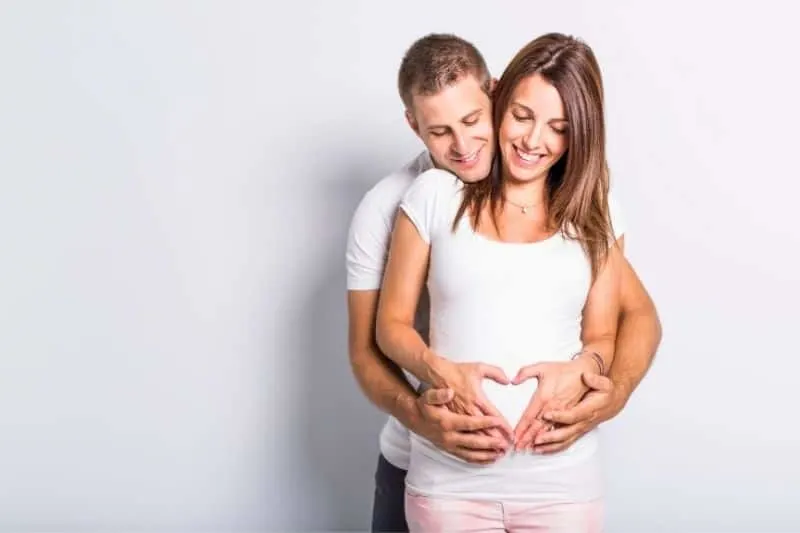 So young, so fresh, so new
The love and passion I felt for you.
I loved you so and you said yes
A gift from God, I was blessed
A beautiful woman with a heart so true
The love and passion I still feel for you
Throughout the pregnancy as you carry our son
A gift from God, I'm the lucky one
A wonderful mother and wife
The love and passion for all my life
A gift from God you truly are
A blessing from above to the luckiest man by far
A Sense Of Love
by William Wilson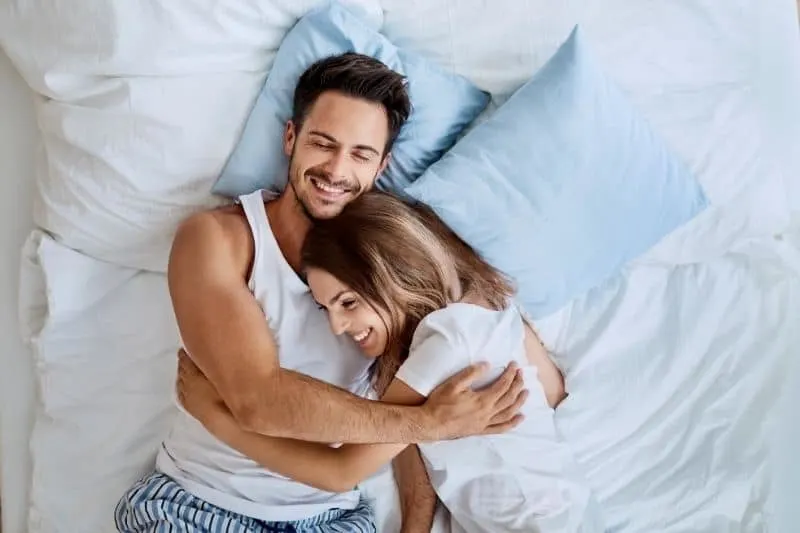 Love is not something you see.
It means everything to me.
It's needing to have you in my life,
So much that I made you my wife.
Love is not something you hear.
It's always wanting to have you near.
It's needing to feel your lips each day
So much that no words could ever say.
Love is not something you taste.
It's never letting it go to waste.
It's needing to see you even when we fight,
So much or I'll miss you day and night.
Love is not something you touch.
It's knowing that you mean so much.
It's needing your skin when I'm in bed,
So much that you make me lose my head.
Love is not something you smell.
It's something that you're proud to tell.
It's needing to always make you smile,
So much that you make my life worthwhile.
A Beautiful Surrender
by Miles Fredette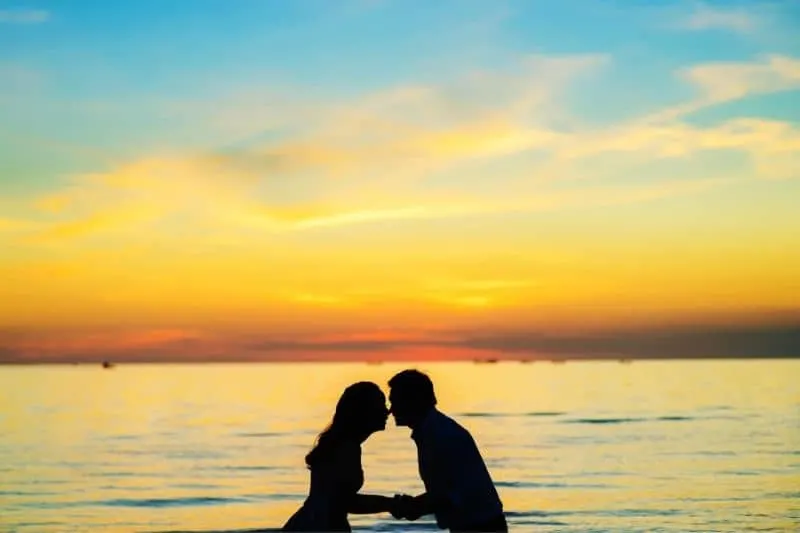 We're alongside the ocean, the gentle sea breeze is flowing through your hair revealing your sapphire eyes
our hands are united embraced in which feels like a lifetime of love
the sun is slowly falling, giving way for a new day
it feels as if we're being born again, given a new chance
a chance to learn of mistakes past and generate an abundance of love in which we've never felt
the sky is a gorgeous display of colors, unimaginable beauty
a ray of sun shines through a passing cloud and it finds us
you stare out into the now orange sea, the ocean is reflecting in your eyes as I bring your body closer to mine.
I feel as if there's no one else
in the universe but you and I, as all senses fail
it's as if we were meant to be here at this moment in time together
we are united by love and lust and I hope that just like the sun we will one day fall together to make way for new life and new days
a beautiful surrender
A Simple Bouquet
by Chris
I stopped at the store to buy you a bouquet
What I found is that it had a whole lot to say
The flowers each stood for a part of our life
And they were meant for you, my beautiful wife
The yellow one stands for a little girl we both know
She's pretty and sweet and always ready to go
She sings little girl songs and has beautiful dark hair
God gave us an angel for our hearts to share
The white rose represents the little boy in our home
There are days that I know he won't leave you alone
He's happy and smart and full of such joy
We're lucky to be blessed with such a sweet boy
The red one's a sign of the love that WE share
Over time we have proven just how much we care
We love in the ways that make others just wish
And hope for each other with a smile and a kiss
That ribbon that holds the bouquet in a bunch
I didn't get it at first, yet it means so much
It stands for your love in our home every day
As the center of our family in every way
This bouquet in the store, I'll just have to get
The best part of this is it isn't done yet
There are more flowers to add, more times to have fun
More nights full of laughter, and more days full of sun
So the next time I bring flowers, I hope that you know
Your love means much more to me than I could ever show
I Will Love You Forever
by Unknown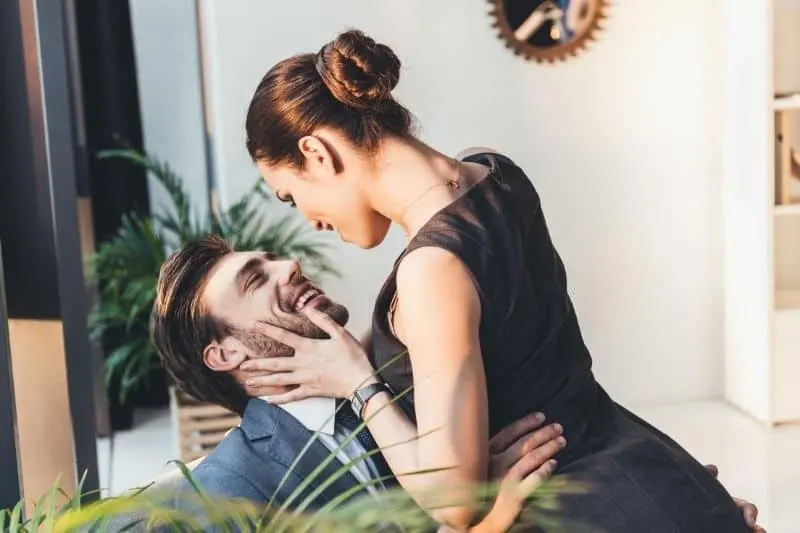 I love you so deeply,
I love you so much,
I love the sound of your voice
And the way that we touch.
I love your warm smile
And your kind, thoughtful way,
The joy that you bring
To my life every day.
I love you today
As I have from the start,
And I'll love you forever
With all of my heart.
My First Love
by Danny Blackburn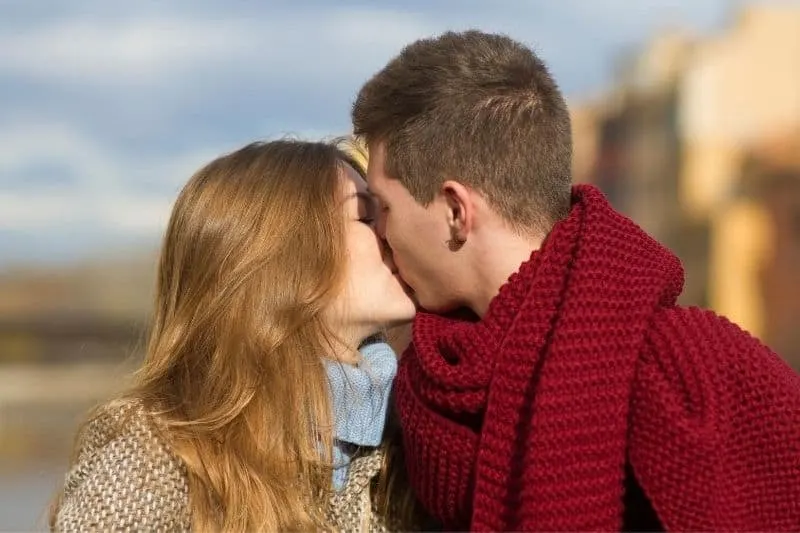 Pammy, you are my first love, the one that I still love today.
You are still just as beautiful, and I have learned to love you in so many different ways.
I love you for your caring, kind and gentle ways.
I love you for your beauty, which only gets better with each passing day.
I love you for your kiss, your touch, and your loving ways.
I loved yesterday, today, and will tomorrow. I promise my love is here to stay.
I love you because you saved and gave yourself to me.
I love and respect you, that I hope that you see.
I want you to know that I truly respect you for that act of love.
I remember well the first time that we made love, you are a gift from God above.
Yesterdays are the past, today is to be lived.
I loved you yesterday and today, tomorrow I will have more love to give.
Your devotion was never wavering, your love is oh so true.
I give my soul to God, and my heart I give to you.
I fell for you the first time we kissed.
Every minute that we are apart, please know that you are missed.
Pammy, my love for you is pure and true.
There is no other girl for me, for I can love only you.
You are my love, my joy, my life, my breath, the beating of my heart
Please know that I love you, long for you, and it kills me when we are apart.
I promise to give you all I have, my love for you is endless, yours for our lifetime and eternity.
I promise to love, honor, cherish, hold, protect, and devote myself to thee.
Pammy, you are my first love, my true love, the love that I promise to protect and to give all to.
I thank God for the privilege of loving you.
See also: Accept People For Who They Are Instead Of Trying To Change Them
Walk In My Shoes
by Steven P. Dawson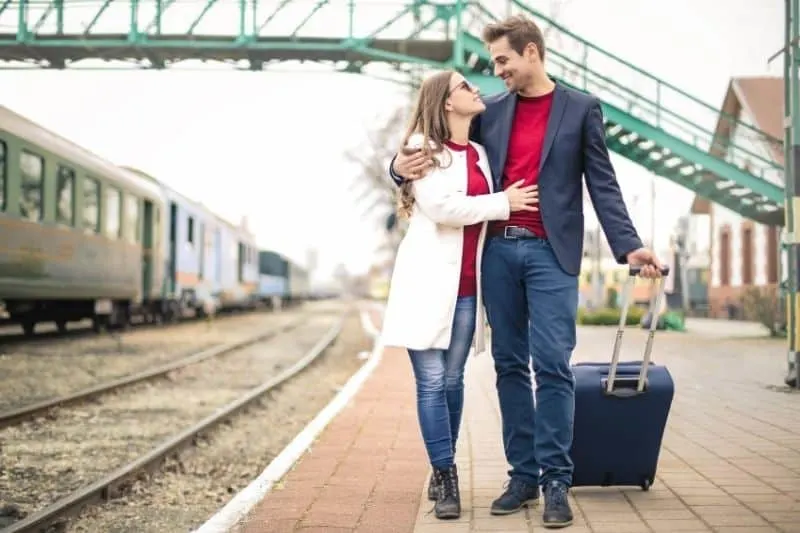 If you walked in my shoes for a day,
You'd know how I love you in such a way.
You'd share the aching of my heart
for every moment we spend apart.
You'd feel electricity when I touch your skin
and the warmth I receive from seeing you grin.
You'd see me tumble into your eyes,
how they brighten up the greyest skies.
You'd smell the sweetness of your aura,
radiating like fresh-picked flora.
You'd hear how saying three simple words
is like hearing the sweetest song of birds.
If you walked in my shoes for the rest of your life,
you'd know that I'm thankful that you're my wife.
Thanks
by Michael A. Faust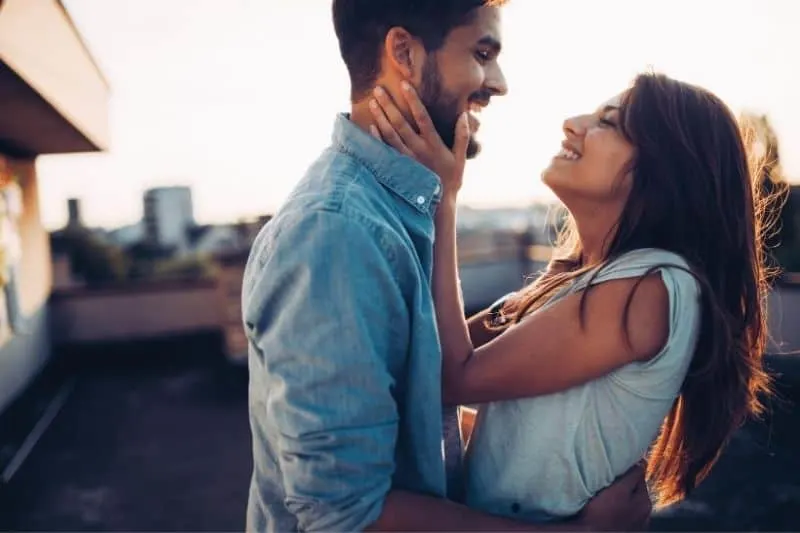 I know it's been a hard task,
the things we ask of you.
You should know you're very special
for all the things you do.
I'm thankful for a wife like you;
no one could take your place.
A heart like yours for those in need
is a thing one can't replace.
So thanks again for being there
and for all the things you do.
No man could be so lucky
to have a love like you!
Happy Mother's Day!
Let my eyes be massaged by your beauty.
Let my heart be warmed by your smile.
Let my ears always hear that you love me.
Let my lips kiss yours for a while.
Let my arms hold you close when you're sad.
Let my hugs make you warm when you're cold.
Let my love last as long as forever.
That way we will never grow old.
Let me promise you'll never be lonely.
Let me promise to always be true,
Please let me be happy for the rest of my life,
When I ask you, please say, "I do."
To My Wife, Chiholloli ("I Love You")
by Danny Blackburn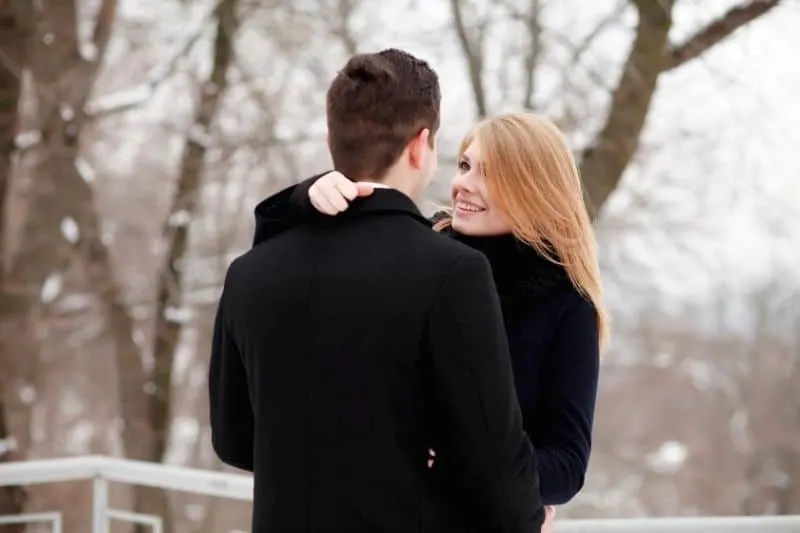 I know not all the languages of this world.
I know not all the ways to tell you that I love you, girl.
I will express my love in words and by my deeds.
I promise you forever, and I hope you see.
Your beauty is endless in my eyes, can't you see?
For you are the only love for me.
I desire to hold and touch you through each night
And awaken to you each morning for the rest of my life.
Your honesty, love, and friendship as my wife bring me the greatest of pleasure.
You are my love, my wife, my best friend, and God's greatest gift to me, you are my treasure.
As you have begun to see, life is moving fast,
And as we go through time mine is a love that will last.
As life moves on I promise to love you each day with a gentle touch,
To hold you, kiss you, caress you, care for you, for I love you so very, very much.
Your touch, your kiss, and your words of love to me mean so much.
When we are apart I miss your love, your kiss, and your touch so very, very much.
Your smile brightens my day, your touch warms my soul and your kiss rushes my heart.
My dearest Pammy, I love you, I miss you and I long for you when we are apart.
How do I show you my love is yours, endless and true?
How do I show you that I cherish and honor you?
I will lift you to the stars above.
I will prove that my love for you is an endless love.
I know not all the ways to express my love of you and for you
I promise to show in every way that my love for you is true.
Chiholloli translated from Chickasaw is "I LOVE YOU."
I pray to God that you know that is true.
I Will Always Love You
by Richard M. Deets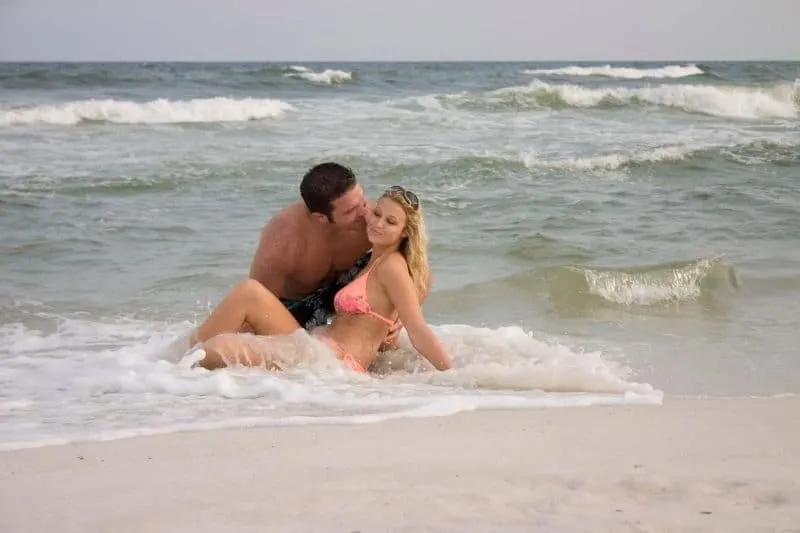 I desire you when splinters of light appear
And the dew lazily joins the morning sky.
When arias, pining birds to mates sing,
I want the soothing softness of your kiss.
I desire you when the sun centers the sky
And shadows hide beneath the soles of feet.
When butterflies dance among petals white,
I want the sparkle of your smiling eyes.
I desire you as the moon welcomes the night
And skies are flooded with twinkling bright stars.
When candles flicker their last silent breath,
I then want to feel your sensuous touch.
I desire you when passion swells all your soul
And your lovely face shines with radiance.
When your moist lips are full of love's desire,
I want to feel every pulse of your heart.
I desire you when you are weary and down
And gray skies sprinkle droplets of sad tears.
When the world laughs at your every stumble,
I want to gently soothe your sorrows.
I desire you my love at every moment.
As time adds years like sands on the beach,
When you sense your beauty slipping to the wind,
I will want you so much more than now.
Lifeline
​​​​by Marcus Ditsworth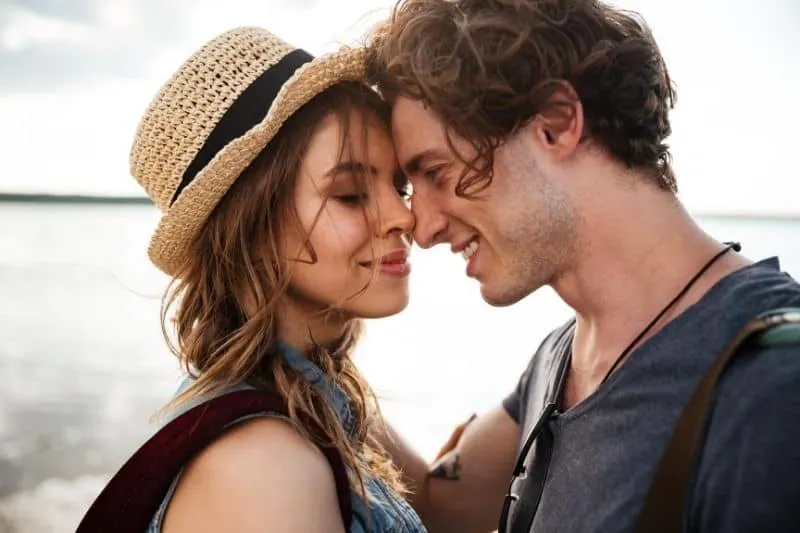 Like a skydiver needs a parachute,
Like a singer needs to sing,
And God breathes life into all living things.
Like the water in the ocean
That all swimming creatures need to survive,
And a baby's love for his mother,
Because there is a sparkle in her eye.
Like the sun shining on your face,
I swear there are angels on high.
This is how I see my love for you,
So now let me tell you why.
You are my lifeline
So I can soar into new things
Just like an eagle that is gliding on his wings.
Friendship Endures All Things
by Patrick Evans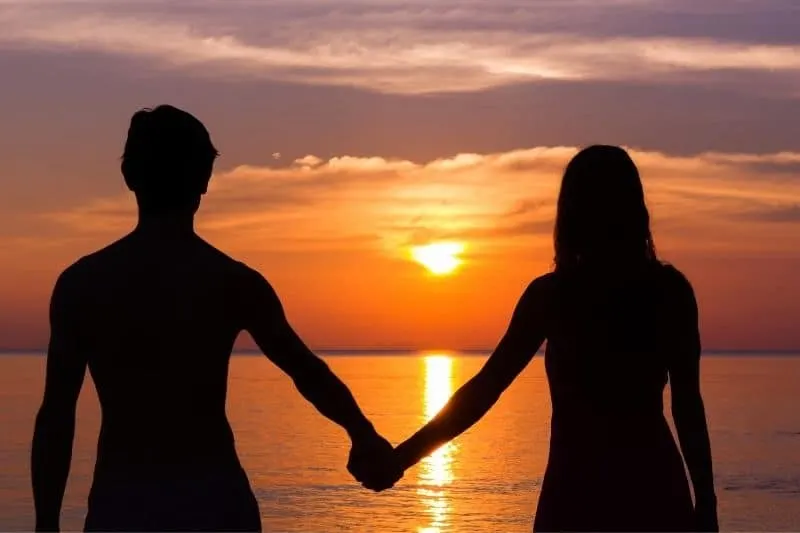 There is a time in life
When the person you will love
For the rest of your life
Walks in and captures your heart.
Sometimes, just sometimes
You hurt that person,
You push them away,
Not meaning to,
But you do.
Flawed thoughts and actions.
Because you do this,
You put at risk that person.
That loved one…
They walk away.
At times,
You are afraid to go on after this,
But what choice do you have?
All you can do
Is hope that one day,
If that person is the one,
You will meet in spirit and soul…again.
Better. Secure. Happy.
You join again, better friends.
And if, just by chance
You each receive that second chance,
Remember the past.
Learn from your mistakes,
And never let them happen again.
And by doing this…
You each discover Shangri-la.
And a lifetime of happiness awaits.
If kisses were water,
I'd give you the sea,
If hugs were leaves,
I'd give you a tree,
If friendship were love,
I'd give you eternity.
And if you are true and sincere to me,
My friendship and love is
Forever eternal.
And every morning you open your eyes, tell yourself that it is special.
Every day, every minute,
Every second is truly a gift.
Dance like nobody's watching,
And love like it will never hurt.
It's been said…true friends must always hold hands
Because they know the other hand will forever be there.
My hand is forever extended.
Moonlit Snow
by Danny Blackburn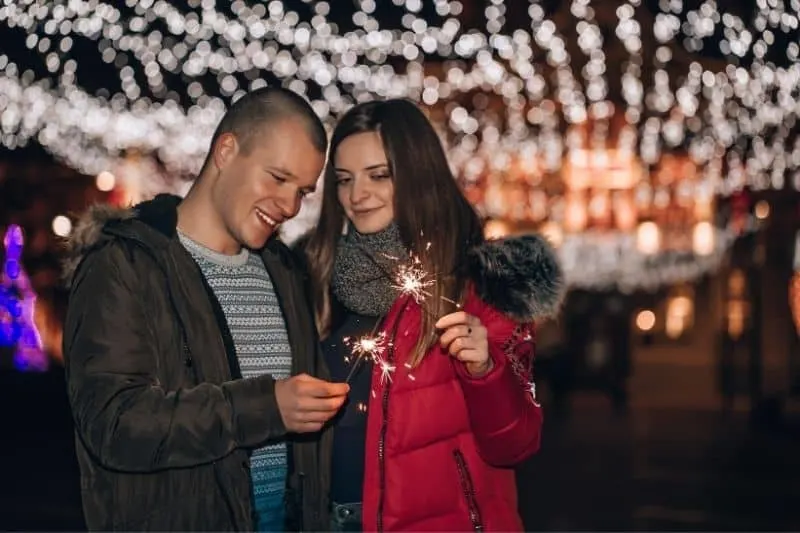 As the beauty of the Christmas season comes to life
I pray for snow and a moonlit snow-covered night
I do not want to be in the tropics walking on a beach of sand
I would rather walk through the snow with you, feeling the warmth of your hand
In the night walking down a path covered in the moonlight and a beautiful snow
We would stop so that I could admire your beauty under the moonlight glow
We could walk and talk reflecting back on thirty-three years of life under the moon and stars above
I would be in a place that I have been for all these thirty-three years, with you and still in love
I would appreciate all that surrounds me as I look into your eyes
I would thank God for you, my love, thank him for being so wise
I would hold you tight to keep you warm as we walked through the night
To have your love and you in my arms means that all in life is right
Just to hear your voice, to see your smile and listen to you means more to me than you can ever know
Your voice is like that of an angel, your smile places warmth in my heart, you have a special glow
I pray for one present this year, as I have in years past
I pray that our love grows stronger and forever it shall last
My Song
by Shelly O. Starkey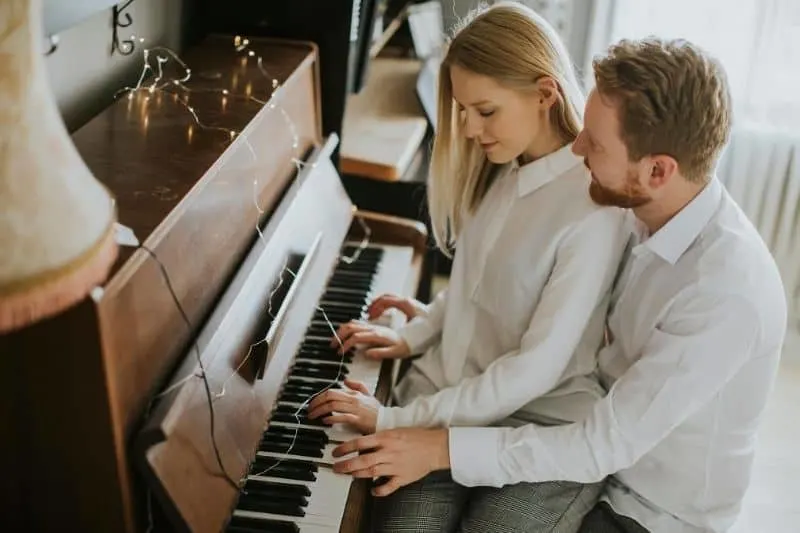 If one were deaf
might he feel the sound of music
and in its vibrations
come to know the true feeling of its depth
If one were mute
might he speak to the world
through the rhythm of his dance
and the smile in his eyes
If one were blind
might he savor the colors of the rainbow
and hear their discordant sound
as they clash together in a prism of light
Standing among the flowers
can you feel the dulcet aroma of the rose
as its scent drifts upon the wind
Can you hear what I feel
smell what I see
or touch the light
that shines down upon me from the night
Have you, as I, been lucky enough
to feel the harmonious touch
of another soul that loves you more than life
or taste the sweet perfection of that person's embrace
Her sweet scent has brought light into my world
and her tender caresses have filled my heart with song
Within my eyes I hold her
and her gentle voice touches my heart
in her arms, I have known laughter
with her smile, I know peace
She is my Life
My Wife
My Song
See also: Powerful Ways To Increase Self-Love And Stop Feeling Unwanted
Feelings And Thoughts
by Thomas Kachepa-Sanderson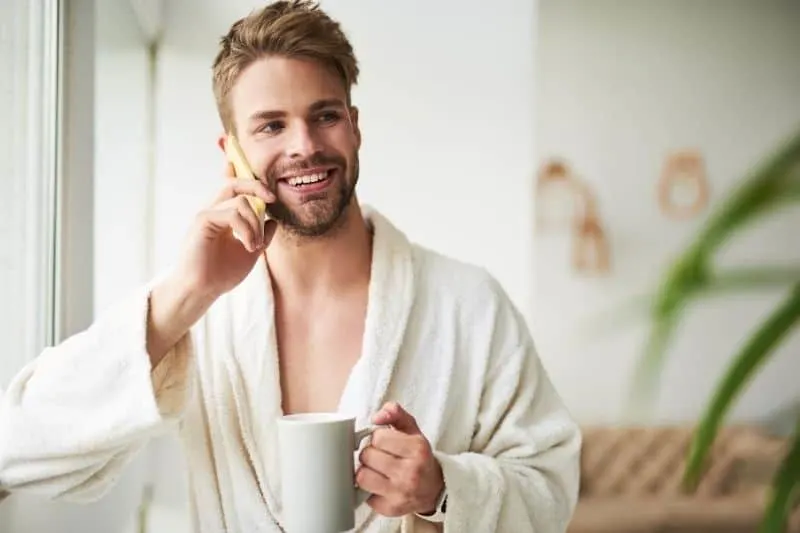 When I wake
In the mornings,
I feel and think
So many things.
Thoughts of anger
Thoughts of aggression,
Thoughts of how
I can beat this depression.
Lots of people here
But I can't help feeling lonely.
Six months I'm living here,
It will never feel homey.
Should I laugh?
Should I smile?
It only lasts
For a while.
But then the thought of seeing you
Sends me wild,
And the thought of seeing
Our unborn child.
The feeling of
Excitement and glee
Fills my heart,
I couldn't be happier.
I talk to you
On the net and phone,
Always thinking
Of coming home.
How is my wife?
How is she coping?
To the woman I love,
My life I'm devoting.
When I know you are well
And you and bump are okay,
My smile grows bigger
With every day.
The way you walk,
The way you smell,
To hear your voice,
I'm under your spell.
You make everything
Come to life.
I just smile
And thank God you're my wife.
What I'm trying to say
Through all of this
Is you make my life
A living bliss.
Thank you.
Happy Marriage Anniversary
by Shishir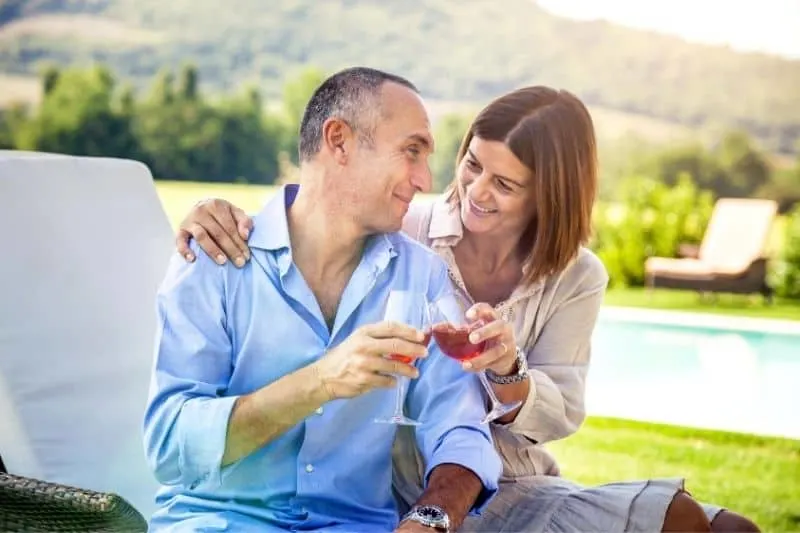 We've been married for the last fifteen years
Your role as wife deserves three cheers
Our family has gotten your full care
You do everything for the kids' welfare
Love to the new phase let us now carry
Wishing you a happy marriage anniversary
Along with you, I feel in a safe zone
You are our family's strong backbone
I pray to God to give you good health
Which I consider my greatest wealth
My future love for you will never vary
Wishing you a happy marriage anniversary
Grief and happiness come and go
Our mutual strength will be never low
The message of peace we both will spread
And will try our best to make others glad
Everyone will then make merry
Wishing you a happy marriage anniversary
Everyone desires a very good life
That is possible only through a good wife
Who always stands by your side
And feels you be her greatest pride
Making you feel like a prince Harry
Wishing you a happy marriage anniversary
Today I make to you this special plea
You only swim in my heart's deep sea
The entry of others in it I will strictly refuse
You only can make its gainful use
Believe for me only you are primary
Wishing you a happy marriage anniversary
To My Wife
by Jerry Boettcher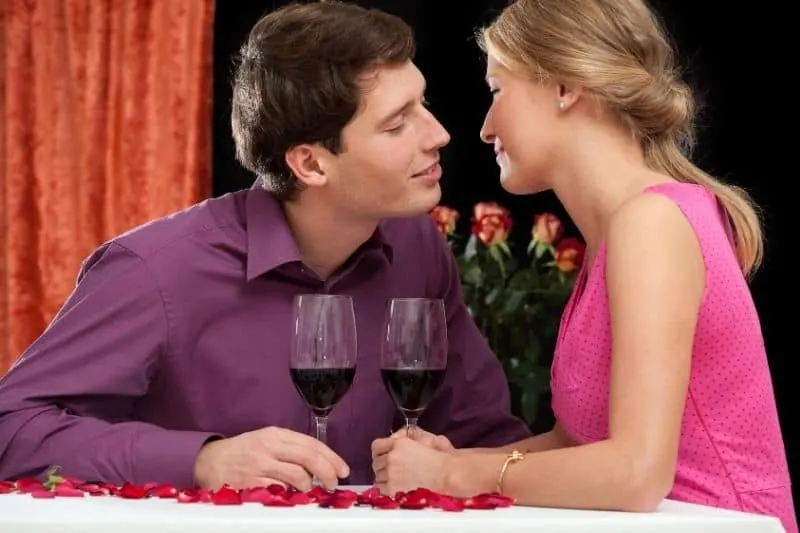 On this day we said our vows.
Now is a time to say just how
Much I appreciate you.
God-crafted for me alone,
You've done so well to make our home
A place of nurture and love.
Smoothing out my obtuse corners,
You help to make our family warmer
To the people who surround us.
I love you as much as on day one,
Even though many years have gone
In the blink of a moment.
I am so happy I have years more
To be with you and to adore…
You.
I Commend To You
by Richard M. Deets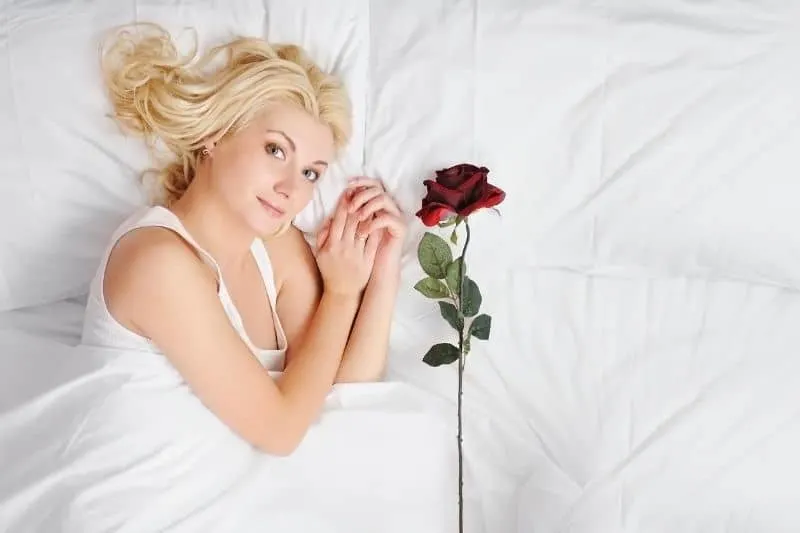 Dear, to you this velvet rose I commend,
In which a model of yourself I tend.
How well within your palm its long stem rests,
So just your smiling eyes my vision nests.
To hold this goddess of mystique is life,
A touch of you is much more so, my wife.
The scent thins in air, the color is true,
As true, yet how much more special are you.
The petal serene, your hands need not toil,
Your faith in us is more so free of spoil.
You'll deem this dear as from me you have it;
Your trust is dearer because you give it.
This rose as perfect as my kiss can seal,
Your love within my lofty heart does peal.
But this as all aspects peels in love's sight,
Whereas you, my wife, exceed in each right.
Joys Of Being A Husband And A Wife
by Danny Blackburn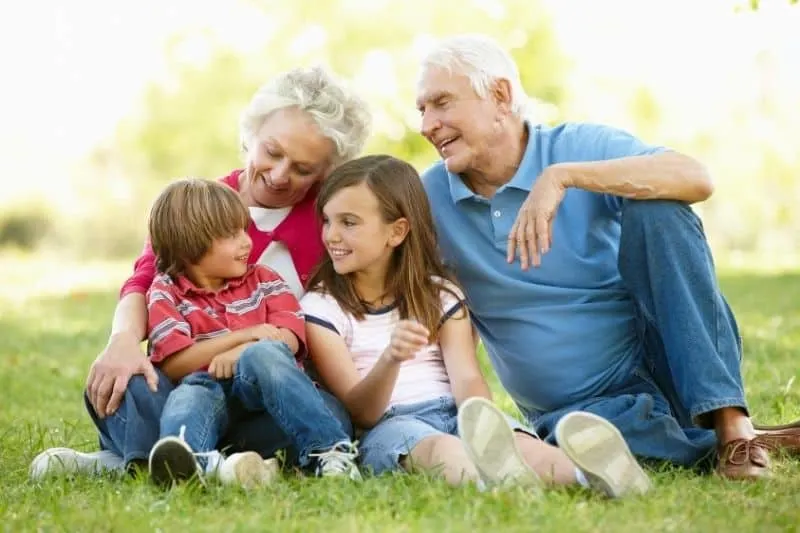 When you were 16 you were so beautiful, filled with life and adventure.
You were a girl, acted like a lady who was a woman, you were so mature.
When you were 16 you were my bride, together we were always and even in our hearts.
I would sometimes skip work to stay home with you just for the time together; I could not stand us apart.
We married so young, and others thought that we had no idea what life was about.
Our lives were simple, we had love and each other, we knew that we could make it without a doubt.
We looked forward to Friday night, to most of the time just sitting around loving each other.
We had married young and we were well on our way realizing soon after I would be a father and you a mother.
I watched you as your body changed, always seeing you more beautiful each day.
You had the soul of a caring mother, love you showed for an unborn child in a very caring way.
You were 16, you were so beautiful and soon to be a mother, so young and yet wise beyond your years.
You were so unbelievably perfect in all that you did for that child and your husband, you never expressed fear.
You took on motherhood with unbelievable devotion and loved that child with such passion
So young you were, and to this day I can say I have never seen a mother with greater compassion.
We have had three children in all, we have both given to them all and tried to give them a good life.
We together raised our children who in all can't complain because you did all you could to make it nice.
Now we have grandchildren that our kids must raise and give life,
So now I feel that we should get back to where we were 30 years ago; will you be my wife.
What I am trying to say is we have been there for everyone else, so young we were in our lives.
There are not many things I would change except now I think it is time that we find the joys of being a husband and a wife.
To you, I dedicate my life, to you I devote my heart, to you I promise to cherish and hold above all others.
See also: 30-Day Self-Love Challenge: Become The Best Version Of Yourself
Braided Souls
by Allen Ashburn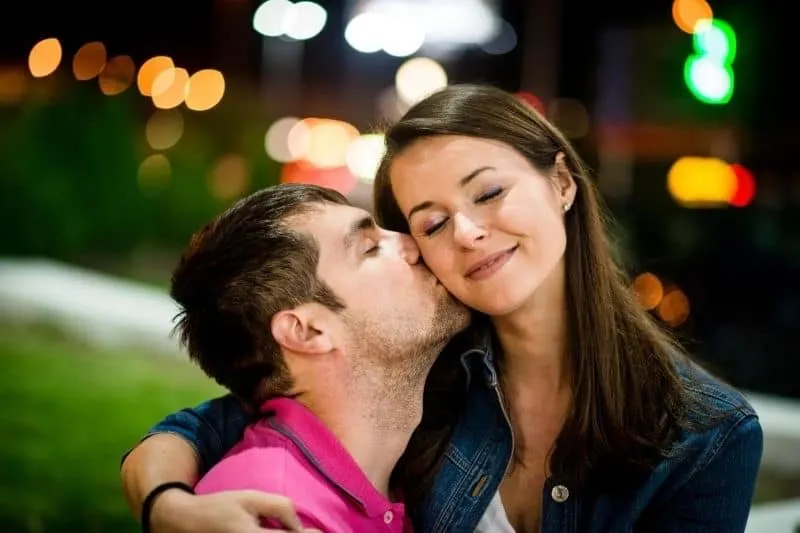 Souls braid to a single heart
Welds the seam, of the two we used to be
Hands held tenaciously
Dreams mesh in harmony
Tantalizing beauty
Lost in those eyes
Of blazing bronze
Leaves' of autumn full of envy
Passion glazed lips
Love's honeyed nectar,
Candies your kiss
Impassioned pulse,
An ardent serenade of feverish delight
This whetted appetite
Craves that elixir of your sweat
Beaded upon your perfumed neck
Intoxicating images,
Dancing in my mind
Yesterday's dreams,
Tomorrow's fantasy
Today's reality
Heartstrings gently strummed
Declares this delicious song
Overflowing the wellspring
Of devoted Love!
In The Shadow Of Your Warm Love
by Paul Holmes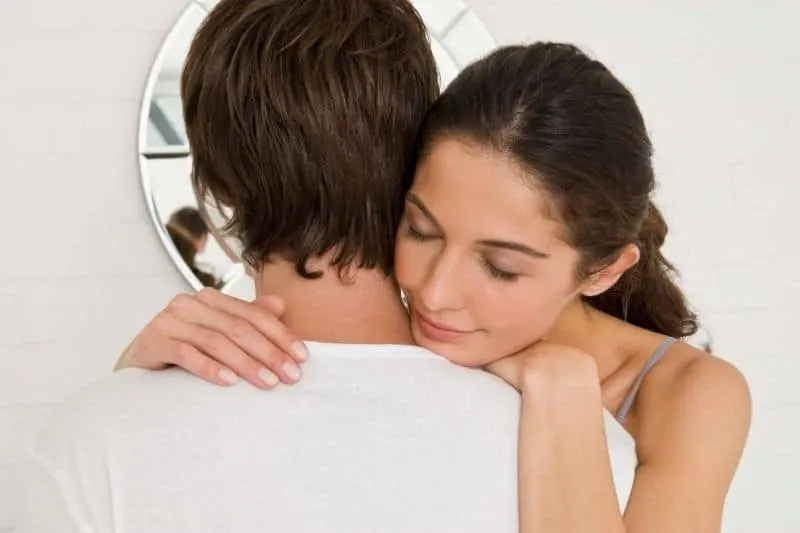 In the shadow of your warm love
I feel so safe and secure,
And your soft, caring hands
Urge me on to bravely endure.
Your smiles soothe and ease the pain
Of another dark and lonely day;
The rainbow appears amid the rain,
My sorrow as quickly melts away.
A reassuring glow within your eyes
Tells me that you understand
The complicated ways of my sighs
Born of thoughts truly grand.
I continue to look upon your face
And gain a calm heart, my sweet solace.
Without You
by Alon Calinao Dy
I love you,
I can't think of a better way
To spend my life
To be with you every day.
I think about you every minute.
I hope you think about me.
There's no other place,
I would rather be.
Just a glimpse of your face,
You make my life complete.
You make it simple and easy.
I love you, my baby.
Don't ever leave me.
I don't want to be alone.
I couldn't survive without you.
I think I'd die out on my own
'Cause I don't know what else to do
Without you…
My Desire For You
by David Yearwood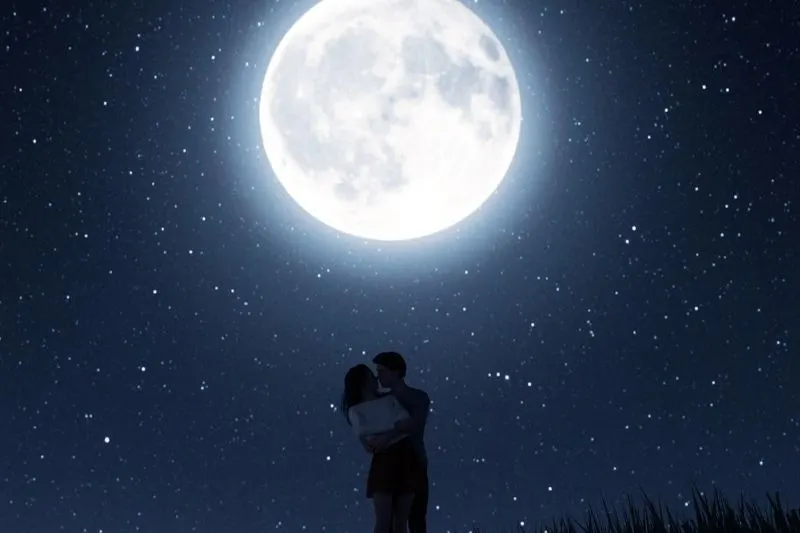 I desire you when morning light appears,
and the dew lazily joins the morning sky.
All the birds begin to mate and sing,
I want your kiss as you lay quietly.
I desire you when the sun enters the sky
And the morning light softly appears.
When butterflies dance among petals white,
I want the softness of your skin and delight.
I desire you as the moon welcomes the night
And skies are flooded with twinkling stars.
When candles flicker their sensual light,
I then want to feel your sensuous touch.
I desire you when passion moves my soul,
and your lovely face shines bright and clear.
When your moist lips touch mine, with love's desire,
I want to feel every pulse of your heart..
I desire you when I see your sexy body,
and the moonlight gives way to the morning light.
When you lay there with the sun shining in,
I want to feel your skin, up against mine..
I desire you at every moment in time,
as years to come are like the sand on the beach.
I want you so much, as my days become night,
my desires will last like the heavens above!
See also: How To Detach From Someone Emotionally: 14 Steps To Success
Angelic Love
by David Carlson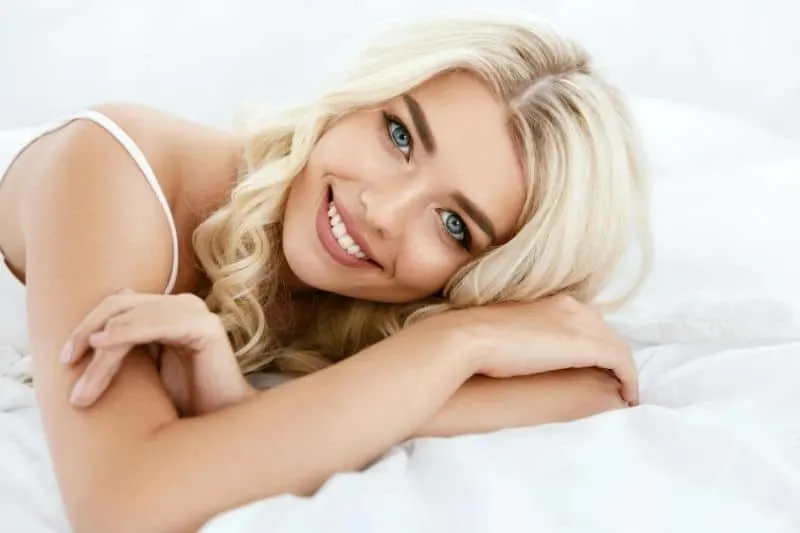 I made love with an angel.
I know how heaven feels.
I kissed the mouth of an angel.
I know how heaven tastes.
She held me tightly in her arms.
I died in her embrace.
If this is truly heaven.
Take my life today.
My Christmas Wish Is You
by John Anthony Lopiccolo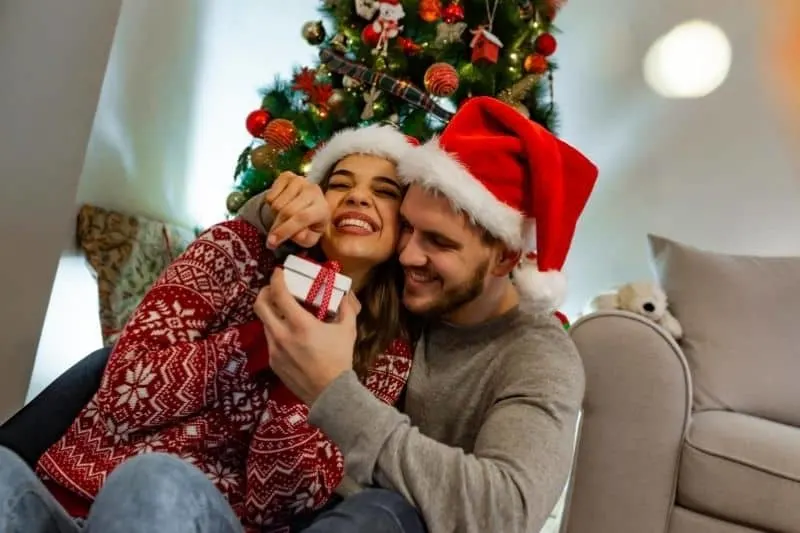 Merry Christmas sweetheart
another year has passed
falling more in love with you
my heart feels like a mass
Kindness, Love, and Patience
3 things I learned from you
Patience being number one
you've taught this through and through
Thank you for the memories
so many we have made
some bad, mostly good
but none I'll ever trade
Look inside my heart
it's filled through and through
The only thing I want for Christmas
Can come from only you
the most important thing I can give you
can't buy a single thing
time, a listening ear, and love
on your left hand a ring
a symbol of my commitment
not the value of gold
I will still be by your side
if that ring is sold
hopefully, you have figured out
my wish HAS come true
Merry Christmas Sweetheart
My Christmas Wish is YOU
I Love you.
Short And Beautiful Love Poems For Wife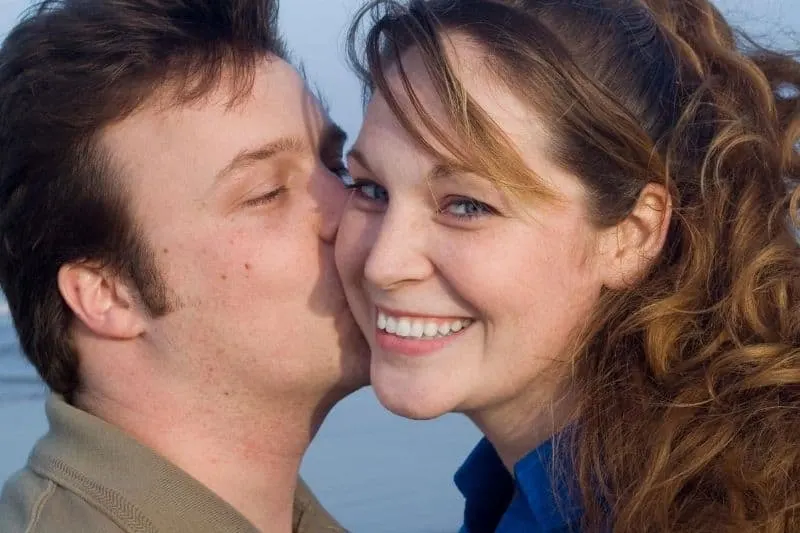 1. No man will not notice the beauty in you
It's like you are an angel out of the blue
Your face may not launch a thousand ships
But it's your heart and soul that is for keeps.
You mesmerize me with your innocent smile
But it's your eyes that had me there for a while
How I wish everyone would appreciate
The beauty in you which is never to hate
—Anonymous
2. In idle dreams of long ago,
I imagined my true love;
A perfect match, a soulmate,
An angel from above.
Now you're here, and now I know
Our love will stay and thrive and grow.
—Joanna Fuchs
3. I never knew about happiness;
I didn't think dreams came true;
I couldn't really believe in love,
Until I finally met you.
—Joanna Fuchs
4. Your lips are soft and red.
The thought of kissing you is stuck in my head.
Your beauty so bright and warm,
shining through the darkest storm.
Your eyes sparkle like stars in the night sky.
When I stare into them I feel like I am soaring high.
My love for you is pure and true.
I never stop thinking of you.
The sound of your voice saying, "I love you," makes my heart pound,
because I know my one and only I've truly found.
I promise to love you for every moment of forever,
and when everything else crumbles, I will never.
I am your armor to protect you from harm,
like you are to me, a lucky charm.
For you are my heart, my soul.
Baby, you are my whole world.
—Jamie Emms
5. You're one in a million, my most special one;
Your radiant smile is as bright as the sun;
You're smart and caring and have many great charms,
And my heart really sings when you're wrapped in my arms.
I'm happy you chose me from all of the rest,
And I'm proud 'cause I know that I got the best.
You're so cute and sweet, and you glow like a pearl;
I just love you so much, my most wonderful girl!
—Karl Fuchs
See also: Epistolary Relationship: 6 Reasons To Bring Back Old-School Romance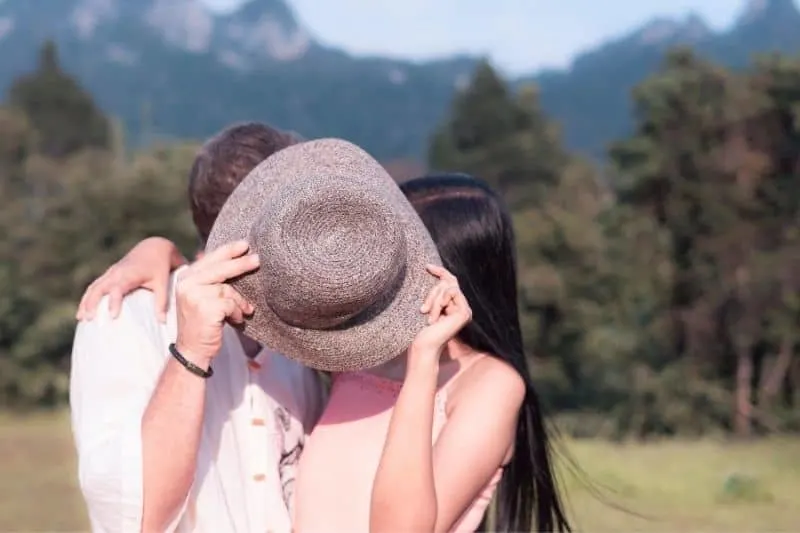 And there it is. A heartfelt collection of love poems for wife that no woman could stay indifferent to.
I know that love quotes and sweet poems cannot be the sole basis of a happy marriage. But they can definitely contribute to its longevity and success.
You can send these romantic love poems for a wife as cute text messages she won't see coming, via her personal email, or write them down and send it to her the old fashioned way!
The choice is yours, but one thing's for sure: Wife poems will always be à la mode.