Want to know what I've realized lately? Life is too short and priceless moments are too rare not to tell your loved one how much you love and cherish them.
After all, you're not guaranteed another day on this earth.
Why not make a conscious decision to make your partner's day?
This is why I decided to make something special for my man. He's my best friend in the whole world, and with him, I feel like the most loved person in the world.
Today, I'm going to make a list of 100 things I love about him because he's the only person who makes me feel like I matter when I forget my own worth.
With him, I've realized the true meaning of love, and I can honestly say that he's my favorite person in the whole wide world.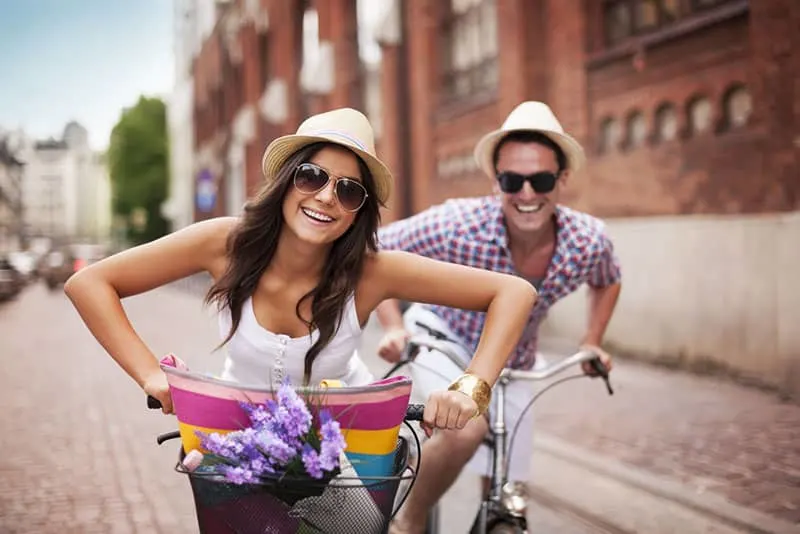 Don't you think it's important to tell your partner how much their support means to you? Isn't life all about finding your happiness and making those you love happy?
Hopefully, you agree with me and this will inspire you to share this with the one you love or perhaps even write your own version (accompanied by a love letter for him or her), inspired by my words. Either way, you'll make your partner feel like the luckiest person on earth.
After all, it's always the little things that carry the biggest significance.
And from today onwards, I'm not taking one single moment I get with my love for granted.
I'm going to tell him I love you in all the ways my heart knows how and in every way my body is able to.
People tend to take the love they get for granted, and this is why my resolution is to never forget to cherish the one who matters most. I will appreciate every little thing he does for me and never forget to show him my love and loyalty.
For me, every day is Valentine's Day, and it's all because of him.
See also: Should I Tell Him I Like Him? 7 Reasons You Definitely Should (And How)
In the words of the immortal Elizabeth Barrett Browning:
"How do I love thee? Let me count the ways.
I love thee to the depth and breadth and height
My soul can reach, when feeling out of sight
For the ends of being and ideal grace.
I love thee to the level of every day's
Most quiet need, by sun and candlelight.
I love thee freely, as men strive for right;
I love thee purely, as they turn from Praise.
I love with a passion put to use
In my old griefs, and with my childhood's faith.
I love thee with a love I seemed to lose
With my lost saints, I love thee with the breath,
Smiles, tears, of all my life! and, if God choose,
I shall but love thee better after death."
Love makes the world go round, and I can honestly say, I'd be lost without the support and encouragement of my most beloved
Here's what I'm going to let him know: I know our love story is no fairytale , but I don't need it to be.
Perfection is so last year. Flaws are what makes us human, and I'd never expect you to be without them.
I just want you to keep making me feel like I've won the lottery every single day , and I'll never stop telling you (and showing you) how much I love you . Hopefully, this is a good start…
100 Reasons Why I Love You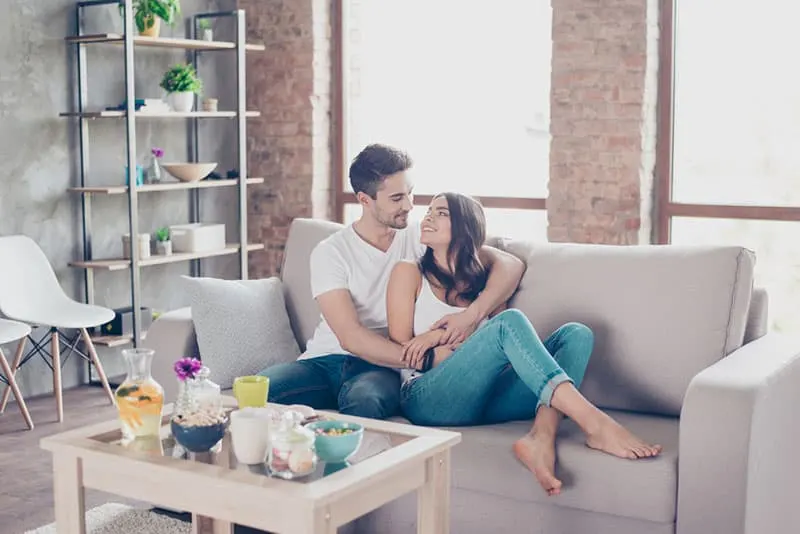 1. I love you because you always find time for us. No matter how hectic your day is, I never feel like a burden. I call you and you're always there. What I love about you the most though is how you never make me plan our time together. You always have ideas and take me to new places, and this is why I feel like I've won the boyfriend jackpot every single day .
2. I love you because you make me a better person . I know this is something people tend to say a lot, and therefore it loses merit, but for me, it's the God's-honest truth. You've helped me see within my soul and find new ways to be kind and giving. Before you, I was not half the woman I am today, and I love you for that.
3. I love the fact that you love to cuddle almost as much as I do. Honestly, a good cuddle is all the therapy a girl needs sometimes! And in that department, you rock.
4. For the first time in God knows how long, I feel complete and at peace. With you, I no longer feel the need to look over my shoulder. With you is where I belong.
5. Our love story will be something I will gladly tell our grandkids about. It started out so innocently and unclearly, and it blossomed into the most romantic and grandiose love story ever.
6. What I love about you is that you always know just what to say. You always have the right words , and you know when I need to hear the tough truth. You give it to me straight, and you are always mindful of my emotions. I love you for that.
7. You were the first person in my life that I instantly felt a click with. There was no mulling it over and wondering if there's something there. I felt it the first time I locked eyes with you, and I still feel it all the time.
8. What I love the most is that by your side, I am the best version of myself. I feel strong, capable, and smart and nothing feels impossible. Not anymore.
9. I didn't think you could possibly be a better man than you already were, but every day you do something that proves me wrong. The little things you do simply sweep me off my feet.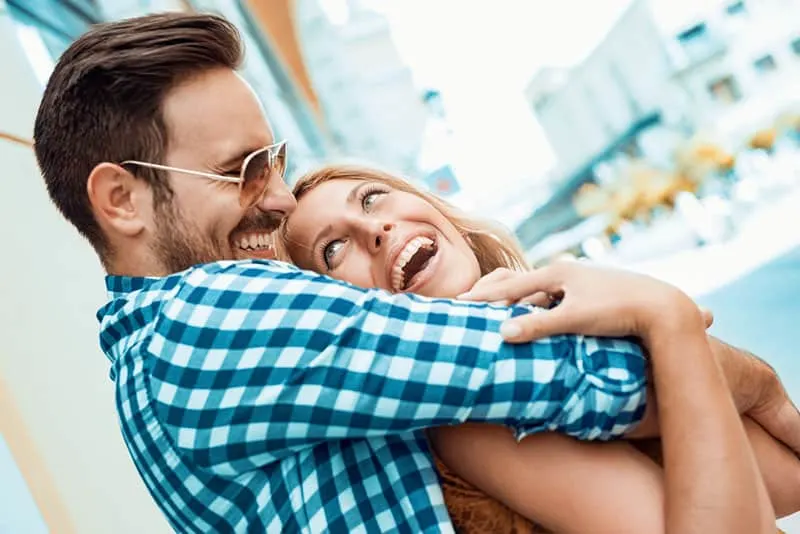 10. I love how much I miss you when you're gone! I literally count the seconds before I get to see your face again. Just having you near makes me feel so overjoyed.
11. What I love about you is your dry sense of humor . You don't get offended easily, and you are down with making fun of yourself. I love people who don't take themselves too seriously, and that's exactly who you are.
12. Ever since I met you, I feel like our love story just keeps getting stronger and better This is just the first page of our journey together, and I can't wait to uncover what else the stars have planned for us.
13. I love you because you've given me an incredible life . And I don't mean in a material way. You've provided me with an abundance of love and respect, and you never make me feel bad for not being perfect.
14. I love that your hand fits so perfectly with mine. It might sound silly, but it's the little things that count!
15. I love you because with you, I've learned what self-love is
See also: Read This Every Time You Start Comparing Yourself With A Prettier Girl
16. I love that our most special moments are those spent on the sofa, snuggling and talking in front of the TV. That's all a girl really needs.
17. I love you because you're my biggest fan . Thank you for being my number one cheerleader!
18. I love that you're the most courageous person I've ever met. I admire you for it, and I'll never stop telling you that.
19. I love your inside jokes ! (especially the knock-knock jokes that only you and I get).
20. I love you because you love my family almost as much as I do. I appreciate it more than you'll ever know.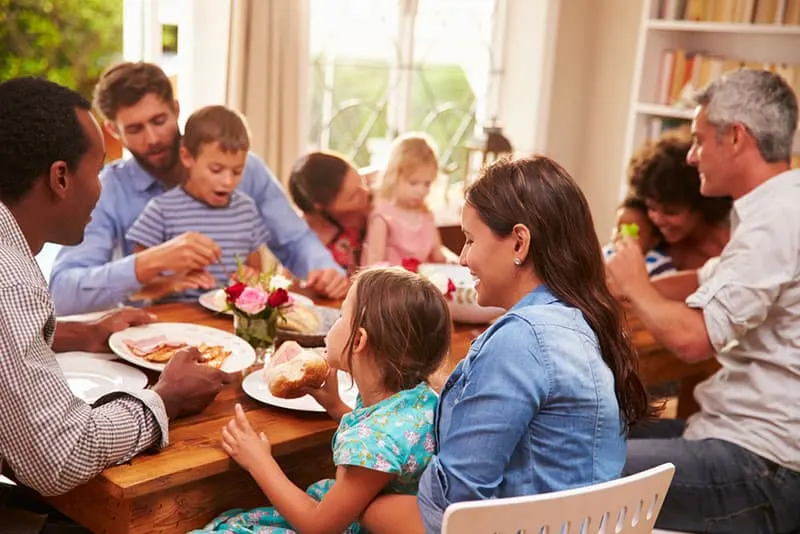 21. I love the fact that you always hold my hand when we're walking down the street. It makes me feel safe and protected.
22. What I love about you the most is your selfless heart. You never put yourself first (even though you should). I always feel like a priority when I'm with you, and that's something I'll never stop appreciating.
23. You always give a massage without me having to ask. That means more than you know!
24. I love you because you don't expect me to do all the work around the house. You do your part and I do mine. We're both in charge of the housework, and I love that you recognize that.
25. I love that you never give up on me. Not when I'm being irrational and not when I'm being annoying. You always stick around.
26. I love how you let me pick the movies even though you know I'll probably go for a rom-com.
27. You know how to make me laugh more than anyone on the planet.
See also: A Loving Open Letter To My Long-Distance Boyfriend
28. You're my favorite person to do nothing with (and that says something).
29. I love you because you are the only person who understands my silence and doesn't feel the need to fill it with words. You just get me, and it's never awkward. The silence we share is more comfortable than most conversations I endure with others.
30. I love how you never judge me when I bawl my eyes out while watching sad movies.
31. I love you for making me breakfast in bed—not only for special occasions but every chance you get.
32. I love you for never trying to diminish my worth. You let me shine, and you are the wind beneath my wings.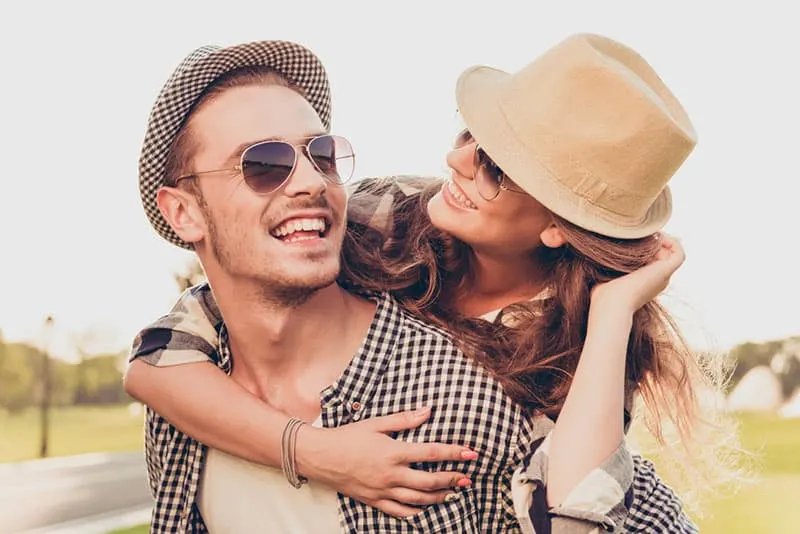 33. I love how well you get along with my best friend . You know how much that girl means to me, and you're always so protective of her.
34. I love the way your smile instantly lights up my whole day.
35. I love you for being able to make me laugh my ass off in the most serious moments. Not ideal, sure, but a trait most appreciated!
36. What I love about you is your ability to find something funny in every dreadful situation. No matter how horrible I feel, you'll always manage to crack a smile on my face.
37. I love you for never stressing me out. Whatever obstacle we face, you're always calm and collected, and therefore, I am, too.
38. I enjoy our Valentine's Day dates because you always make an effort to outdo your last big thing. You know I don't need anything but you, yet you still swoop me off my feet.
39. I love how you encourage me to spend time with you and your friends. It means a lot to me that you want me in your life and in your crew.
40. You're such a hard worker. I admire your ambition and your drive. You never give up. You never let anything get you down. You always find a way to keep going. It's so admirable and respectable.
See also: Hiding From The World: 5 Ways You're Doing It And How To Be Seen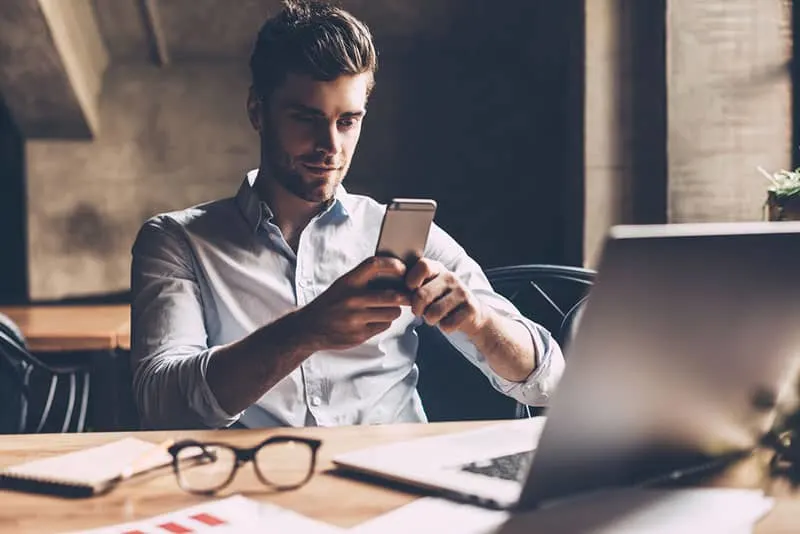 41. I love you for your eternal kindness.
42. I love that you always love to give back to society in any way that you can.
43. I love you for talking me into getting piano lessons. Now I enjoy playing it more than I ever believed I would.
44. I love how with you, the whole world stops existing.
45. I love you for always waiting for me at the bus station every single time I come back into town. I love seeing your face the moment I step out off the bus.
46. I love you for never making me feel alone, even when you're far away.
47. I love the way you look at me (and you know exactly what I mean).
48. I love those little things in which you show me you care.
49. I love you for your adventurous side. I used to be such a couch potato, but now, I enjoy going on hikes, runs, and even rock climbing with you!
50. What I also love about you is that you're my number one secret keeper.
See also: 90 Romantic 'Thinking Of You' Messages For Your Loved One
51. I love your loyalty, dedication, and patience You never make me question you because you're a man of your word, and that is so rare nowadays.
52. I love you for letting me be myself and never asking me to be someone I'm not.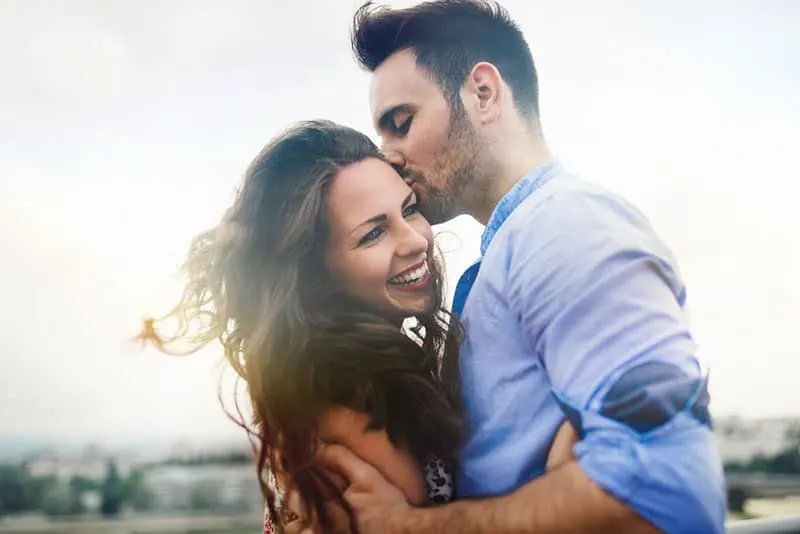 53. I love you for your love of horror movies. I've never met a guy who can have a horror-movie marathon and then go to bed and fall asleep so soundly.
54. I love you for loving me so deeply.
55. I love that you show me love on my worst days. Without it, I don't think I'd survive.
56. I love how you love my dog like he's yours. You know how much I adore my little fur baby, and you always take care of him when I'm out of town. Love you for that.
57. I love your dimples.
58. I love your ability to make anyone feel at home the moment they enter your house. You're the most soothing person to be around.
59. What I also love about you is that you don't even know how smart you are. You sell yourself short, but you're legit one of the most intelligent and capable people I've ever met.
60. I love your good vibes.
61. I love how you let me pick the music for our road-trips!
See also: Signs You Are Experiencing A Twin Flame Union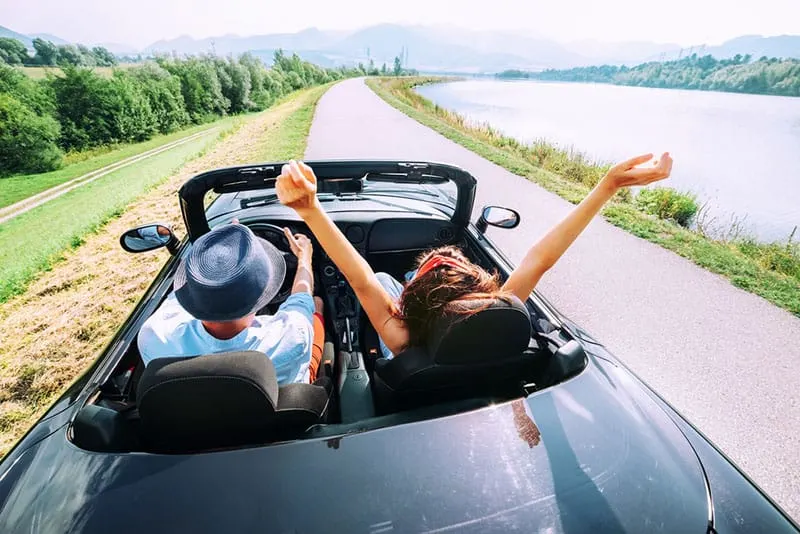 62. I love your drunk karaoke attempts.
63. I love you for always finding ways to surprise me for any special occasion!
64. I'm in love with the way you do everything with such zest.
65. You're the only person who asks me how I am and truly wants to hear the answer. Many people ask just to be polite, but you're genuinely interested.
66. I love how you love to clean when you're stressed. I think it's so funny and cute.
67. I love how much you love music. That's one of the reasons I fell in love with you! You can burst into a song anytime, anywhere.
68. I love you for loving your family so much. It shows me what a great dad you're going to be one day.
69. I love you for including me in all of your future plans. You always say "we" whenever you're planning something, and it makes me love you that much more.
70. I love you when you're a little tipsy. You're the most hysterical drunk ever (in the best way possible).
71. I love how you'd rather spend a cozy night in with me instead of going out on the down and painting the town red with your buddies. I feel so loved.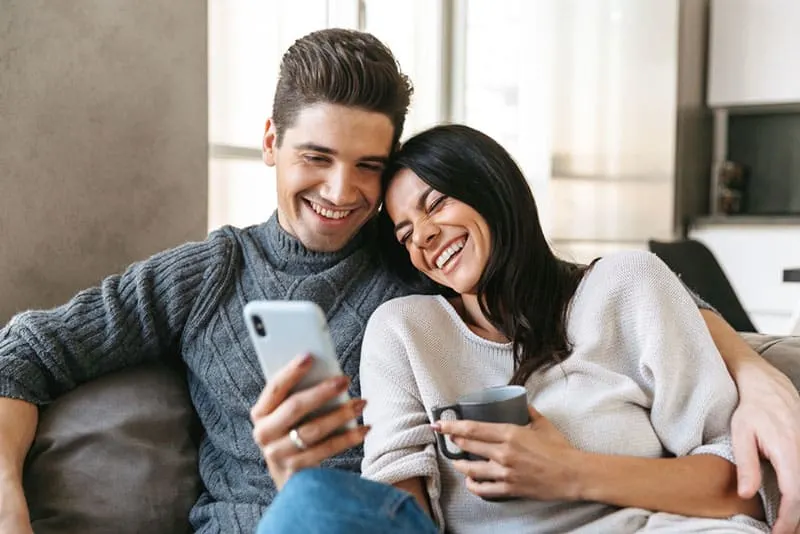 72. I love the way you spoil me when I'm feeling under the weather.
73. I love how I can call you at 3 AM and you'll always pick up! Even when I'm a drunken mess and I just want to tell you how much I miss you …
74. I love you for never being condescending when I don't understand something tech-related. Thank you for not treating me like a child.
75. I love how good and patient you are with kids. You're such a natural.
76. I adore you for always being my go-to person.
77. I love you for never letting me down. You always stick to what you say, no matter how challenging the situation.
78. I love it how we're totally the same yet so different at the same time.
79. I love you for understanding me without me having to say a word. You just get me and nothing really compares.
80. I love how protected I feel in your arms. When you're near me, nothing can get me down.
See also: Dating Someone With Kids: 9 Tips For Dating A Single Parent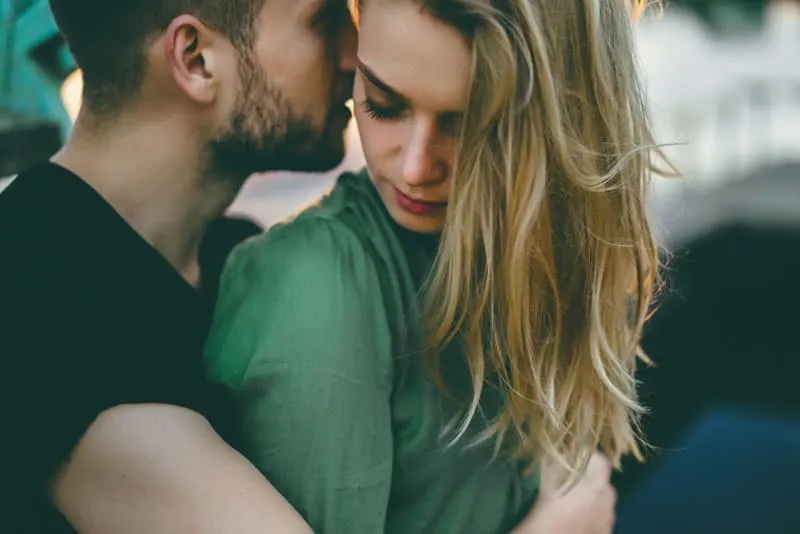 81. I love your taste in music. It goes so well with mine.
82. I love your lips pressed on mine after a long-ass day.
83. I love how your touch is my instant medicine.
84. I love how you give me strength on my weak days. Whenever I'm not feeling myself, you give me the push I need.
85. You're everything I ever wanted but never dared to imagine I'd actually find. You're the light at the end of the tunnel.
86. I love you for bringing me flowers for no reason other than loving me.
87. I love that I know I'm stuck with you for life. Through hardships and storms and every happy moment, we're in this together.
88. I love that you're the calm to my storm.
89. I love how protective you are over me. I always feel so lucky when I see you holding me firmly and not letting go.
90. I love you for understanding that I'm not a cheesy type of girl and never forcing me to be all cute and stuff when you know it's just not me.
91. I love you for not only being my lover, but also my partner in crime and my constant companion through life.
92. I love you for being there for me when I push you away
93. I love that you always carry the groceries when we go shopping, even though you know I don't have a problem carrying them myself.
94. I love you for always finding me in the crowd.
95. I love you for oftentimes leaving me speechless. Not many can do that, you know.
96. I love the fact that I don't need a reason to love you… even though I've got a million of them.
97. I love how you're still friends with all of your high-school buddies.
98. I love you for always being so unapologetically yourself.
99. I love how you always bring me food when you come see me at work (a girl's gotta eat).
100. I love you for entering my life and not once making me doubt my decision to give you my heart.
See also: How To Embrace Your Real Beauty (And Not What The Media Imposes)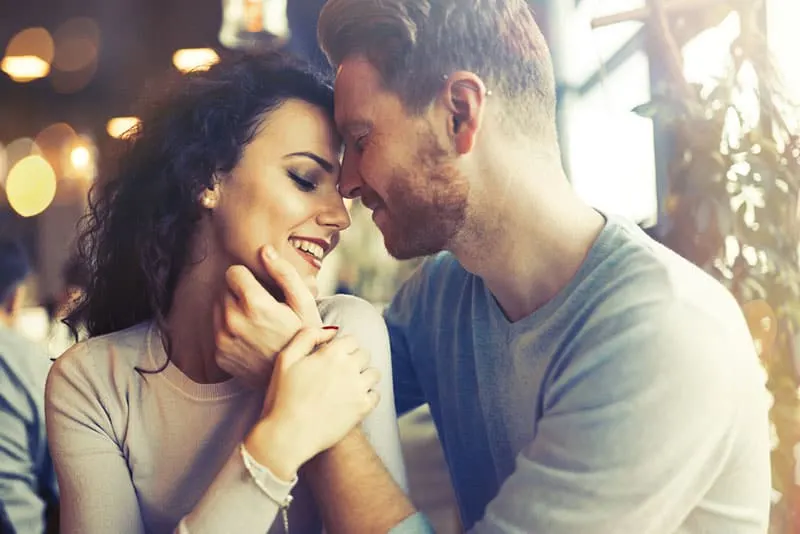 Even though our love story speaks for itself, I wanted you to know how much you mean to me.
Ever since you asked me out on our first date, up until today, you've made me feel like the luckiest girl on the planet for choosing me as your girl.
Your loyalty knows no bounds, your kindness is unseen, and your heart is bigger than I ever could've hoped.
You love me through all of my ups and downs, mood swings and challenging moments, and never for one second have you showed me anything other than complete loyalty and respect.
And this is me showing you how much all that means to me
You've shown me (and keep showing me) that true love really does exist.
I hope that our love is an inspiration to others and proof that when you take care of each other and nurture your relationship, nothing can break you apart.
And you and I, baby, we're for life.