After you've been dating a girl for a while, the feeling that you're ready to take things to the next level is one of the most exciting stages of your relationship. You like her, you hope she likes you back and you want to put a label on your relationship.
Making things official is a sign of developing feelings and shows a level of commitment – you're acknowledging that you're important to each other and that you see a future with one another.
The sense of anticipation that makes you feel like you're floating when you're preparing to ask her to be your girlfriend can easily turn into dread when you're not sure if she'll say yes.
Here's everything you need to know before you take the leap: these are the best will you be my girlfriend ideas guaranteed to get her to say 'yes' and give you a memorable story to tell years down the line.
Will You Be My Girlfriend Ideas To Get Her To Say Yes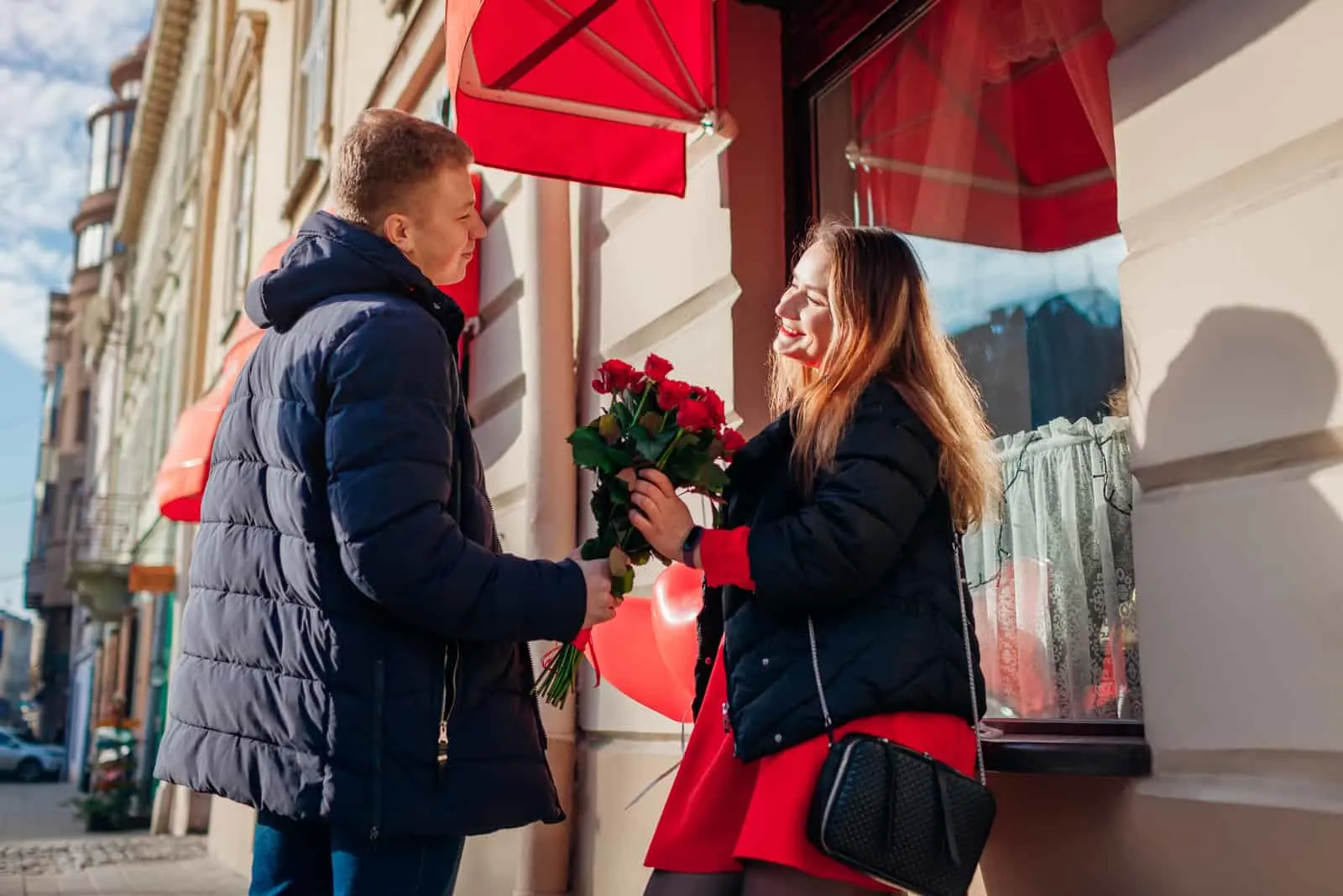 Some guys dream about finding a girlfriend and work on meeting someone to be in a relationship with. Some guys are surprised when they suddenly develop feelings for a girl they've been dating casually.
No matter which of these guys you are, if you're ready for something more than what you currently have with her, there are plenty of romantic will you be my girlfriend ideas that will make her happy and encourage her to say 'yes'.
When you want to ask her to be your girlfriend, it's your best bet to do it using these 5 steps:
1. Pick the right time.
2. Take her out on a date.
3. Give her the perfect gift.
4. Tell her how you feel.
5. Pop the question.
You can always do it without overthinking and without too much fuss. If you're confident that her feelings are the same as yours, you can text her 'will you be my gf' or casually mention it while you're hanging out and she'll most likely say yes.
Your other option is to make it special. This is the better choice because it won't only increase the chances of her accepting you, but it will also start your relationship on a romantic note, showing her how much you care for her and what she can expect as your girlfriend.
Here's how to go through these 5 steps using sincere and heartfelt and creative ways to ask her "Do you want to be my girlfriend?"
1. Choose the right time
Right now, you're beyond wondering how to get a girlfriend. The most difficult stage – meeting someone you want to be together with – is over. You've found the girl you genuinely like and you want to move things forward.
So why wait? Even if you've been dating for a while and you're eager to commit, don't rush your relationship if you want it to last. Before you ask her if she wants to take your relationship to the next level, thinking about things carefully will help you get the best result.
To choose the right time to ask her, go through the following points. When you're happy with what you come up with, it's time.
• Examine your feelings
Are you really ready for this? Overthinking has never helped anyone, but neither did rushing into things. When you decide to ask a girl to be your girlfriend, you're making a commitment. It might not be as serious as marriage, but it still means that, right now, you're choosing her.
Think about why you want her to be your girlfriend. For example:
• Has a certain period of time passed since you started dating and you think it's time to make it official?
• Have you been in a sort of a long distance relationship where you mostly talk to each other and you want to get closer?
• Do you want more physical intimacy than she wants in a casual relationship?
• Do you simply want a relationship and she's convenient right now?
The only right answer, the one that will spare both of you the hurt, is that you genuinely like her and can envision a future with her. All other reasons can backfire if this prerequisite isn't met. So, before you ask her to be your girl, make sure you want to be her guy.
• Honestly think about how she might feel about you
To avoid setting yourself up for disappointment, leave all wishful thinking aside and think about what her behavior says about how she feels. Don't let yourself get too busy thinking up cute nicknames for your girlfriend instead of wondering if she feels the same.
You probably already know if she likes you as much as you like her – it's easy to spot, but if it's different from what you want, it might be difficult to accept.
Think about her vibes when you're together. Is your relationship one-sided or are you both making an effort? Does she contact you or does she always wait for you to call her? Do you feel at ease with her or are you always afraid that she'll slip away?
Only ask her to be your girlfriend if you honestly believe that she likes you.
If you don't, you can't make her change how she feels. You can't convince her or persuade her if she's not there. If you're hoping that she'll come around if you're persistent enough, you're only setting yourself up for heartbreak.
If all the signs that she likes you are there, then shoot your shot! She's probably eagerly waiting for you to ask.
• Make sure that there's a potential for an emotional bond
How has your relationship been going so far? You've been going on dates and getting to know each other, but do you feel like it's been meaningful so far?
Before you open your heart and let her in, it's important that there's a potential for an emotional bond.
Do you just do things together or do you also spend time sharing with each other? Do you like her for her looks or are you feeling an emotional attraction to her? Do the both of you feel comfortable opening up to each other?
If you're still only talking to each other casually, it might be a good idea to wait for a while and choose things to talk about with your girlfriend to build a better emotional connection instead of superficial conversation.
When you feel that you've become closer on a deeper level, that's the right moment to take your relationship forward.
• Find a time that works for both of you
Even though this is a highly romantic occasion, thinking it through will protect your feelings and let you enjoy your newly serious relationship.
Before you pop the question, make sure that you're both in the right place for a relationship. If other big things are going on in either of your lives, you might be too distracted to adjust for the change in your relationship status.
Big life events, such as moving, changing a job or a loss of a loved one might take over and your new relationship might suffer. If either of you has very recently left another relationship, it's probably a good idea to wait until you're completely over your ex.
On the other hand, don't let every small issue distract you. If you've decided that you want her to be your girlfriend, then go for it.
RELATED: 57 Really Cute Things To Say To Your Girlfriend
2. Take her on a romantic date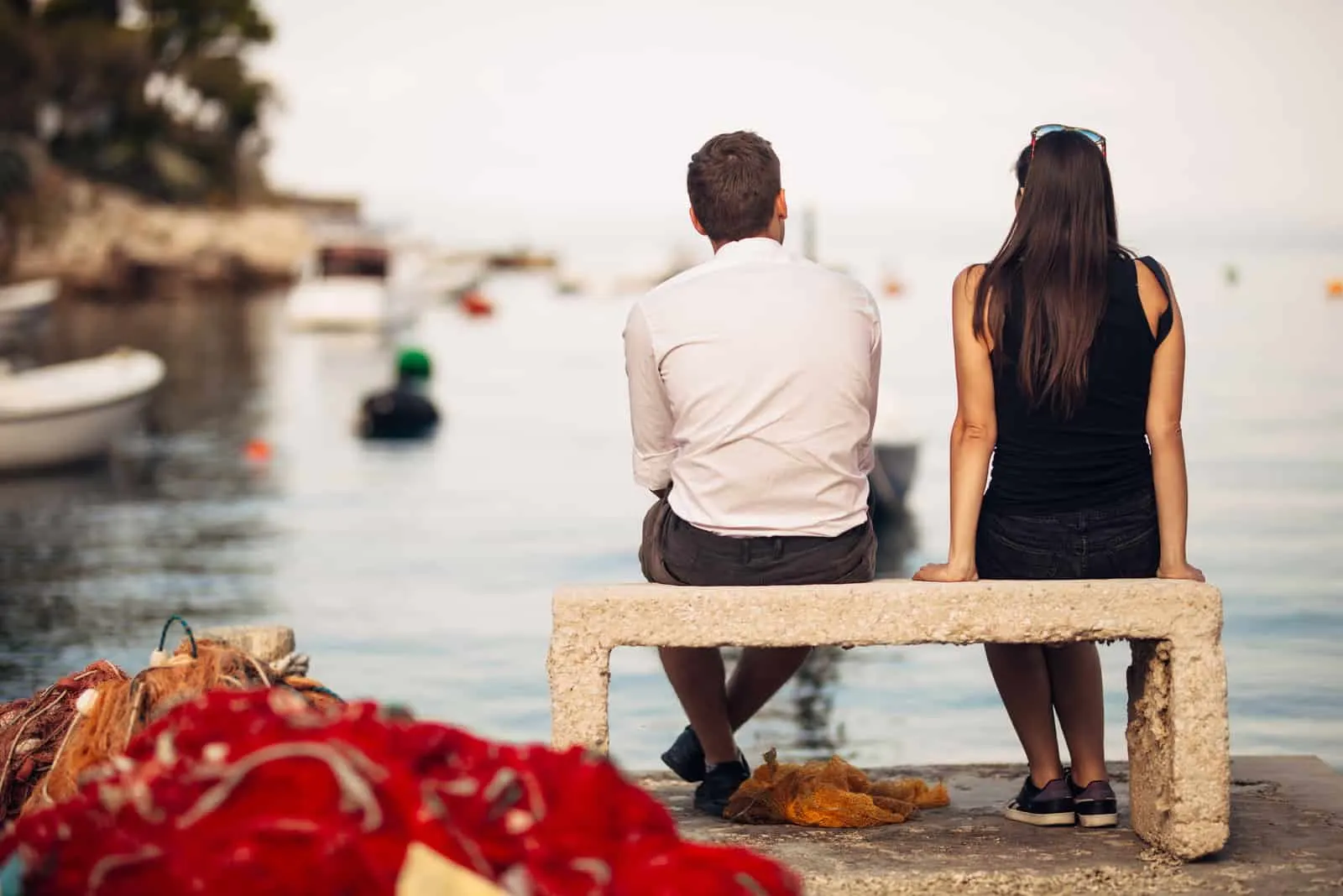 The day you ask her to be your girlfriend shouldn't be your usual date night if you want to make it memorable. Make it special in a way that she'll love and appreciate. Choose what your date will be like based on what she likes.
Not all the girls are the same, as you well know – some girls like the classic roses and moonlight method, while others prefer a more personal approach. Don't pick what you think is romantic, pick what you think is romantic for her.
What's the perfect way to woo her? Plan your date according to her taste. Pick interesting topics to talk to her about that you know she'll enjoy. Take her out to eat her favorite food. Find the spot to take her to that will make her eyes sparkle.
As long as it's meaningful, your date can be as simple or as extravagant as you want. Here are some suggestions that might spark the perfect idea.
• Take her to the place where you had your first date or where you met for the first time.
• Ask her in the rain.
• Pop a bottle of champagne.
• Find a way to include all her favorite things.
• Send her flowers with a romantic love note.
• Go for an early morning hike.
• Watch a sunset on the beach.
• Take a walk in the park.
• Do an activity you both enjoy.
• Take her dancing.
• Go ice-skating.
• Visit a botanical garden.
• Decorate your backyard.
• Have a romantic picnic.
• Do it on a rooftop.
• See her favorite band at a concert.
• On your girlfriend's birthday.
• Ask her at a sporting event.
• Do it in the snow.
• Go to an escape room.
• Give her a message in a fortune cookie.
• Decorate her place with flowers.
• Go on a boat.
• Hire a skywriter.
• Go on a camping trip.
• Go stargazing.
• Do it on Valentine's Day.
• Hire a flash mob.
• Organize a treasure hunt.
• Sing her a song.
• Make her a scrapbook.
• Create the perfect playlist.
• Ask her with food.
RELATED: 22 Heart-Melting Bedtime Stories For Your Girlfriend
3. Give her a thoughtful gift
What's the best gift to give the girl you want to make your girlfriend? It's something she wants.
Picking the perfect gift – one she'll love – might take some preparation. You need to get her something that will tell her that you've been paying attention to her. It can be something specific she mentioned or pointed out when you were together or something that will fill a need or want she expressed.
Sure, you can get her a generic cute gift, like a boyfriend-girlfriend keychain, a girlfriend necklace, a t-shirt, a teddy bear, or whatever is the current trending bestseller on Amazon or Etsy. She might like some of those and if she mentioned something that's already recommended by a seller, that's great.
But if you want to give her a truly unique gift, first you need to carefully listen to her. This is what you should pay attention to that will help you choose the perfect gift:
• What are some of the things she likes?
Recall her favorite books, movies or musicians and think about her favorite color, flower or gemstone. To cheer her up, get her something that she'll genuinely enjoy.
For example, get her a pendant necklace with her favorite stone that will remind her of a song she shared with you. This doesn't only show that you're paying attention to her, but that you also cherish her letting you into her life.
• What does she dislike?
If you keep in mind what it is that she dislikes, you'll eliminate lots of things that you'd waste your time thinking about.
For example, if she has a very specific taste in clothing, don't get her something you've never seen her wear. You don't want to give her a proposal necklace in gold when she prefers silver.
• What are her hobbies?
If she's serious about something, getting her something basic related to it might not be a good idea because she probably already has it.
For example, if she paints, getting her art supplies is thoughtful and she'll be happy that you came up with it, but she probably already has specific materials that she prefers and might not really find your gift useful.
You have two choices in this case: first, show genuine and deep interest in her art. Learn about art supplies and which ones are her favorites and get her what she actually needs.
Your other choice is to get her something that she might not even know she needs. Research her hobby in detail and find items that will make things easier for her that she doesn't have.
• How can you make her day better?
Has she ever mentioned something that stresses her out or something that she finds difficult? Find a gift that will help with her problem and make things easier for her.
For example, if she needs something done at home that she either keeps forgetting or never gets around to doing, find a way to do it. Romantic gifts don't always have to be shiny and exciting, sometimes it's everyday things to do for her that show that you care and pay attention are the right choice.
• Would she prefer an experience?
Sometimes, it's not about things you can put inside a gift box: the best gift ideas are often experiences. What does she like to do? What would she like to do but never gets around to doing? What is it that she would enjoy doing with you?
For example, if she's been talking about a trip she really wants to take, this is the best gift you can give her. Tell her to leave a weekend open, but don't tell her why. Book a hotel and plan a way to get there for a truly special experience to share with her.
• What has a special meaning for the two of you?
Even though you should give her something that is about her and not about you, getting her something that's meaningful about your relationship is one of the most romantic things to do for your girlfriend.
Gifts can communicate a lot of things. Picking the perfect will you be my girlfriend gift will go a long way in starting off your relationship on the right foot.
If your proposal gift tells her that you'll pay attention to her words and her needs, that you'll put thought into your relationship and that you'll make sure she's taken care of, she'll know from the start that you'll be there for her.
*
This list can be used to choose any kind of gift, so make sure to bookmark the article for future reference. If she says yes, you'll need it for many birthday gifts, anniversary gifts, Valentine's day gifts, Christmas gifts and of course, your wedding gift.
RELATED: 170 Names To Call Your Girlfriend That Will Put A Smile On Her Face
4. Tell her how you feel about her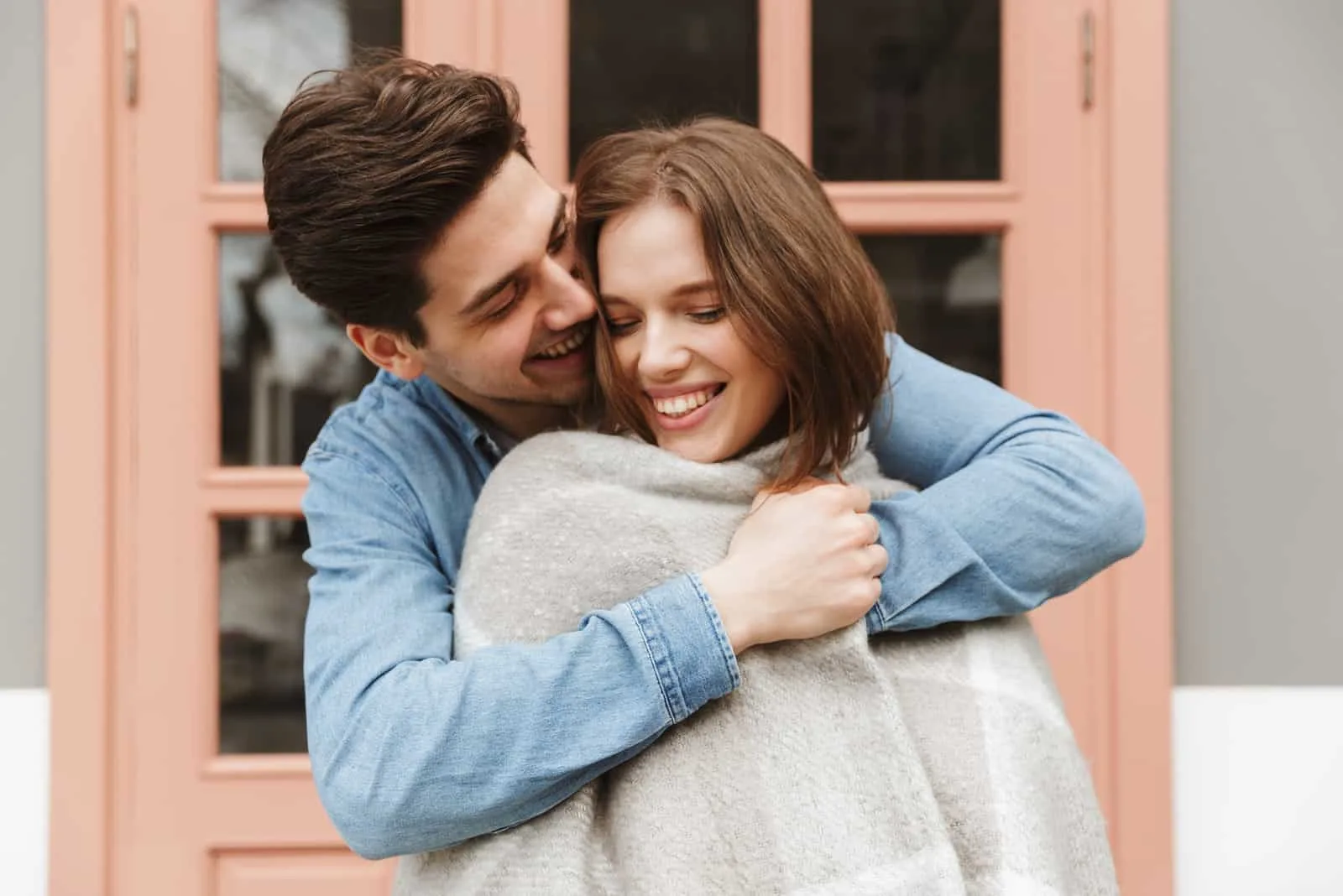 There must be many cute things to say to your girlfriend-to-be that you want to convey, but the most important thing to tell her is "I love you". Or, if you feel like it's too soon for the L-word, then make sure that she knows that even though you might not be there yet, that's where you're going.
• Practice what you want to tell her
Just telling her that you care for her will be enough if it's heartfelt and genuine. However, it's a good idea to collect your thoughts and figure out what you'll say before the big moment.
It doesn't have to be rehearsed – in fact, being spontaneous is cute and charming – but knowing what you want to tell her will make sure you don't forget anything you want her to know.
You shouldn't write a speech, but you should think about what you want to say. Preparing will help you choose the most romantic and cute way to tell her how you feel and you won't forget any of the sweet things you want to tell her that will prove your love for her.
• Write her a love letter
A handwritten letter is one of the most romantic ways to express your feelings. It's something tangible that proves your love, something that she can hold in her hands and read whenever she wants to relive the rush of feelings she experienced when you confessed.
Write her a love letter and it will become a beloved keepsake that she'll cherish. It's okay if you don't feel creative or you don't think you're good at writing. As long as it's sincere and from the heart, she'll love it.
• Write her a poem or a song
If you feel inspired, writing a poem or a song that shows your feelings can be an incredibly successful gesture. Even if it's not very good, she'll appreciate the effort and sincerity for sure if your feelings are true.
In case you want to go with a song or a poem, but you're not prepared to create one, you can always pick a song that sings your feelings or a poem for her that reflects what she means to you. Making an effort won't go to waste.
5. Pop the question
If you've done all this work, congratulations! You're ready to pop the question, and it's nearly guaranteed that she'll say 'yes'.
Being sure of your own feelings, taking into account how things are going between you and understanding how she feels is incredibly important if you want to avoid heartbreak. Creating the perfect atmosphere that she'll feel happy and comfortable in is the second most important item you should check.
Make sure you want to know what you want to say, but don't rehearse too much. Make her comfortable and ensure that she's in a good mood. Look into her eyes and tell her how you feel, then ask her to be your girlfriend. Be straightforward and confident when you ask her.
• If she says yes, congrats, you have a girlfriend. This is the most likely outcome if you've planned everything right. All you have to do now is be as good to her as you promised and work on your relationship every day.
Every happy relationship needs love and care for one another, and you show this to your girlfriend by nurturing and protecting your relationship.
• If she says no, don't despair. Don't get discouraged or angry. Don't try to talk her into it. Instead, talk to her about it. Maybe she needs more time to get to know you before she makes some kind of commitment. Maybe she's just not ready for anything serious.
Unless she tells you outright that it's never going to happen, accept her answer and if she wants, continue dating her the way you were dating so far. You can always ask her again when you become closer or you'll change your mind along the way.
RELATED: 145 Cute Goodnight Paragraphs For Her To Make Her Smile
She Said Yes!
There you have it: the 5 steps to getting a girlfriend. If these will you be my girlfriend ideas have inspired you, you'll manage to do all you need to pop the question in no time. If you've been dating for some time, she's probably just waiting for you to ask.
And after you've been in a relationship with her for some time, each of these girlfriend proposal ideas can be used again, when you move even further forward, you ask her a different question and she becomes your fiancé.
RELATED: 180 Cute Good Morning Paragraphs For Her To Brighten Her Day