I don't care how good you are with words, when it comes to declaring love to your significant other, I'm sure you have no idea what to say. Well, let me reveal a little secret to you: most of us are like that – I know I am.
On one hand, you're scared of sounding shabby. On the other hand, if you play it too cool, you're afraid that your loved one won't understand how much they mean to you.
But, hear me out: there is nothing pathetic about true love. And, if you check out these corny love quotes, you'll understand exactly what I'm talking about and you'll see that I'm absolutely right.
Cheesy Love Quotes For Him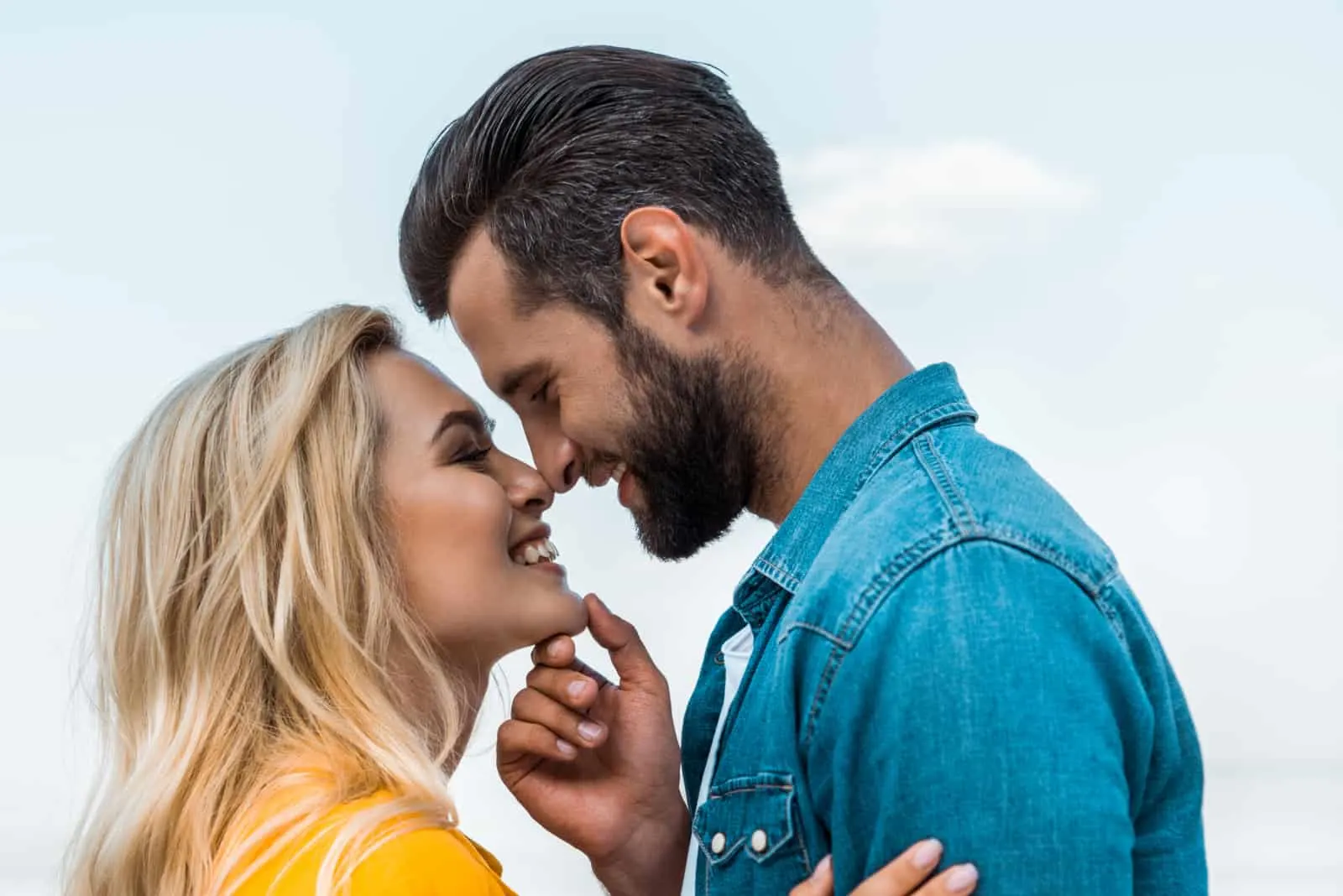 Here is a collection of the best love quotes for your boyfriend. Yes, some might call them cheesy romantic quotes, but trust me – your significant other will love hearing (or reading) these cute love sayings from you.
1. "I would rather share one lifetime with you than face all the ages of this world alone." — Liv Tyler
2. "The best thing to hold onto in life is each other." — Audrey Hepburn
3. "My favorite place is inside your hug." — Unknown
4. "You're the cheese to my macaroni." — Unknown
5. "I love being married. It's so great to find one special person you want to annoy for the rest of your life." — Rita Rudner
6. "It wasn't love at first sight. It took a full five minutes." — Lucille Ball
7. "Love me when I least deserve it because that's when I really need it." — Swedish Proverb
8. "Nobody has ever measured, even poets, how much a heart can hold." — Zelda Fitzgerald
9. "I like your last name. Can I have it?" — Unknown
10. "I love you with all of my boobs. I would say heart, but my boobs are bigger." — Unknown
11. "You are like a star. You may never get to them, but you gotta keep striving for them." — Unknown
12. "I thought happiness started with an H. Why does mine start with you?" — Unknown
13. "Love makes people do silly things. Like, it made me send you this message!" — Unknown
14. "I am saving a seat for you in my future just in case you want to be a part of the journey." — Unknown
15. "He stole my heart so I'm planning revenge… I am going to take his last name." — Unknown
Corny Love Quotes For Her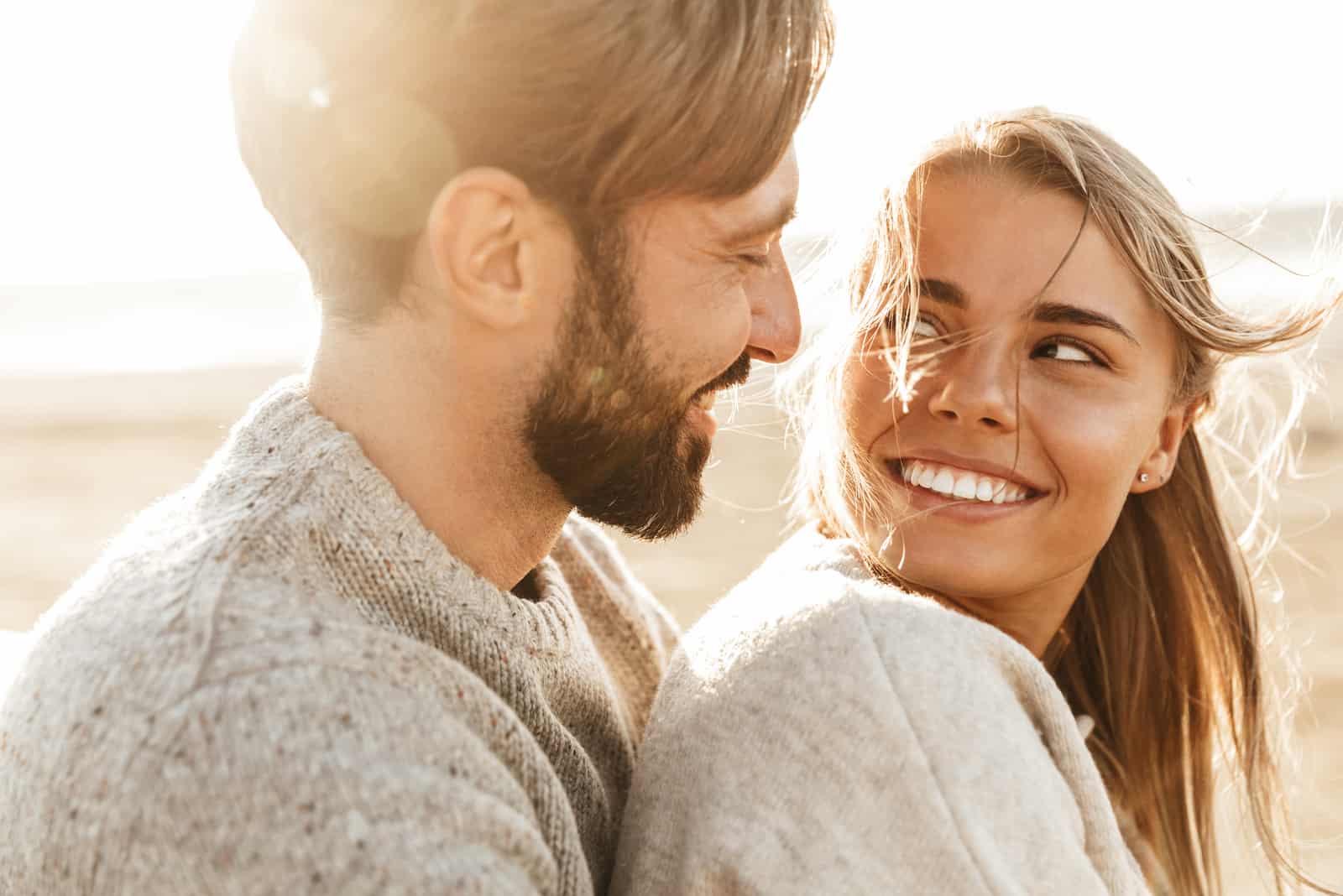 Believe me on this one: no romantic quote is too romantic for the girl who loves you. It doesn't matter whether you're writing her a simple Valentine's day card or you decided to go out of your way and write her a real love letter – these cheesy love quotes are just what you need.
1. "When you trip over love, it is easy to get up. But, when you fall in love, it is impossible to stand again." — Albert Einstein
2. "You know you're in love when you can't fall asleep because reality is finally better than your dreams." — Dr. Seuss
3. "At the very first time that I saw you, I knew I was going to be in love with you, I was right." — Unknown
4. "It's okay, Beth. I don't want my life to go back to the way it was before I met you. I thought I had it all, but really, I was missing something. I feel like a completely different person now. This might sound corny, but I feel like I've been asleep for a long time and you've just woken me up …" — Alexandra Adornetto
5. "Women are meant to be loved, not to be understood." — Oscar Wilde
6. "Love is a lot like a backache. It doesn't show up on X-rays, but you know it's there." — George Burns
7. "I have been astonished that Men could die Martyrs for religion — I have shuddered at it — I shudder no more — I could be martyred for my Religion — Love is my religion — I could die for that — I could die for you." — John Keats
8. "The love that I am offering you is far greater than myself; it is the selfless kind of love, really." — Unknown
9. "I think I'd miss you even if we never met." — Nick Mercer
10. "My creed is love and you are it's only tenet." — John Keats
11. "So, it's not gonna be easy. It's gonna be really hard. We're gonna have to work at this every day, but I want to do that because I want you. I want all of you, forever, you and me, every day." — Ryan Gosling, The Notebook
12. "I love you right up to the moon — and back." — Sam McBratney
13. "They say Disney World is the 'happiest place on Earth.' Obviously, they've never been in your arms." — Unknown
14. "There is always some madness in love. But, there is also always some reason in madness." — Friedrich Nietzsche
15. "Romantic love is mental illness. But, it's a pleasurable one." — Fran Lebowitz
Funny Love Quotes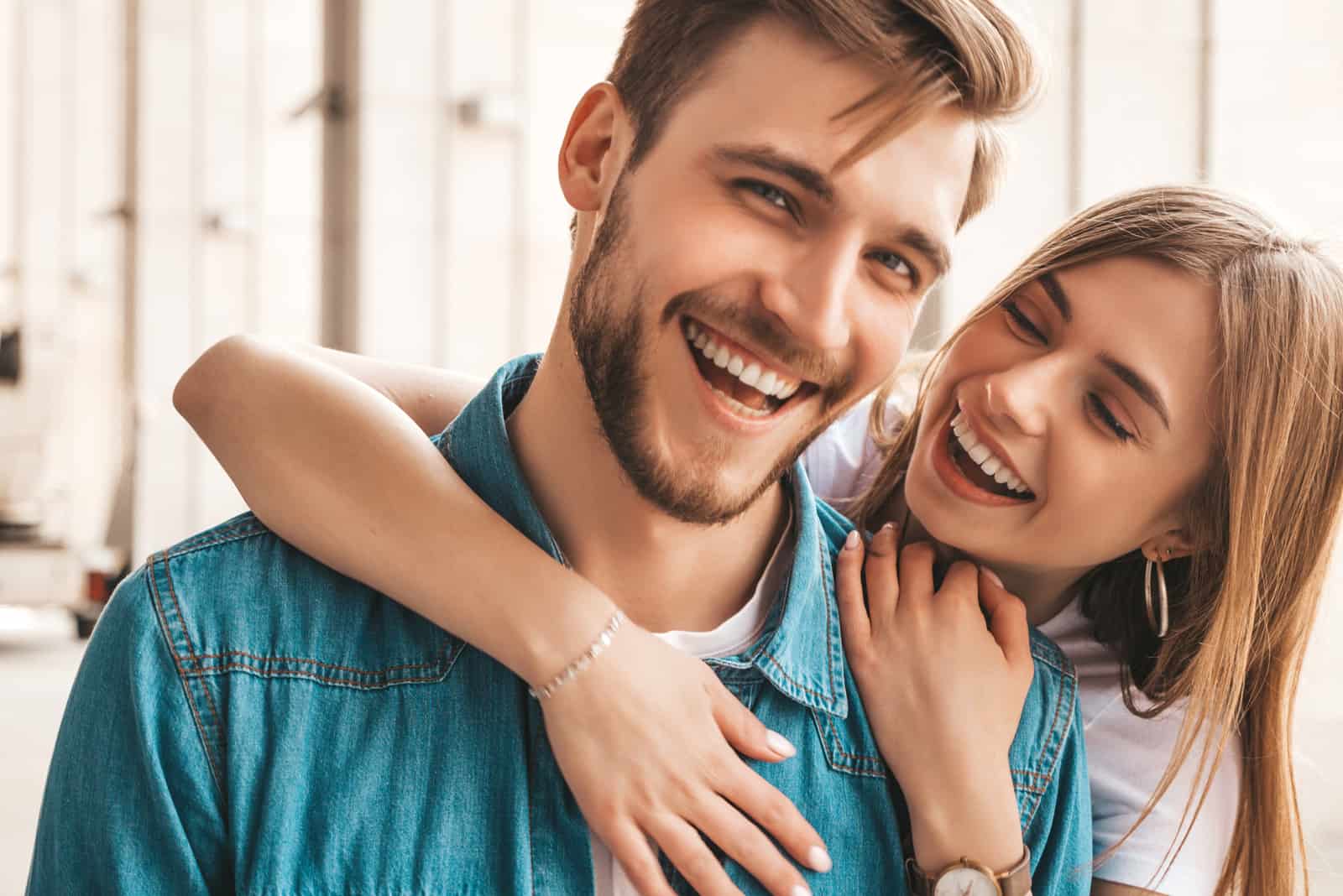 If you're not the romantic type and you pretty much despise all of these corny love quotes, I have a solution for you: funny love quotes! They'll make both you and your partner laugh, and they'll also help you express your true love for them. It looks like a win-win situation to me.
1. "Love is being stupid together." — Paul Valery
2. "My wife is really sentimental. One Valentine's Day, I gave her a ring, and to this day, she has never forgotten those three little words that were engraved inside — Made in Taiwan." — Leopold Fechner
3. "I'm afraid once your heart is involved, it all comes out in moron." — Gilmore Girls
4. "I love you so much I'd fight a bear for you. Well, not a grizzly bear because they have claws, and not a panda bear because they know Kung Fu. But, a carebear; I'd definitely fight a carebear for you." — Unknown
5. "Forget the butterflies; I feel the entire zoo in my stomach when I'm with you! — Unknown
6. "I think men who have a pierced ear are better prepared for marriage. They've experienced pain and bought jewelry." — Rita Rudner
7. "Spend a few minutes a day really listening to your spouse, no matter how stupid his problems sound to you." — Megan Mullally
8. "I was on a date with this really hot model. Well, it wasn't really a date date. We just ate dinner and saw a movie. Then, the plane landed." — Dave Attell
9. "I say if you love something, set it in a small cage and pester and smother it with love until it either loves you back or dies." — Mindy Kaling
10. "Love is not having to hold in your farts anymore." — Bree Luckey
Cheesy Love Movie Quotes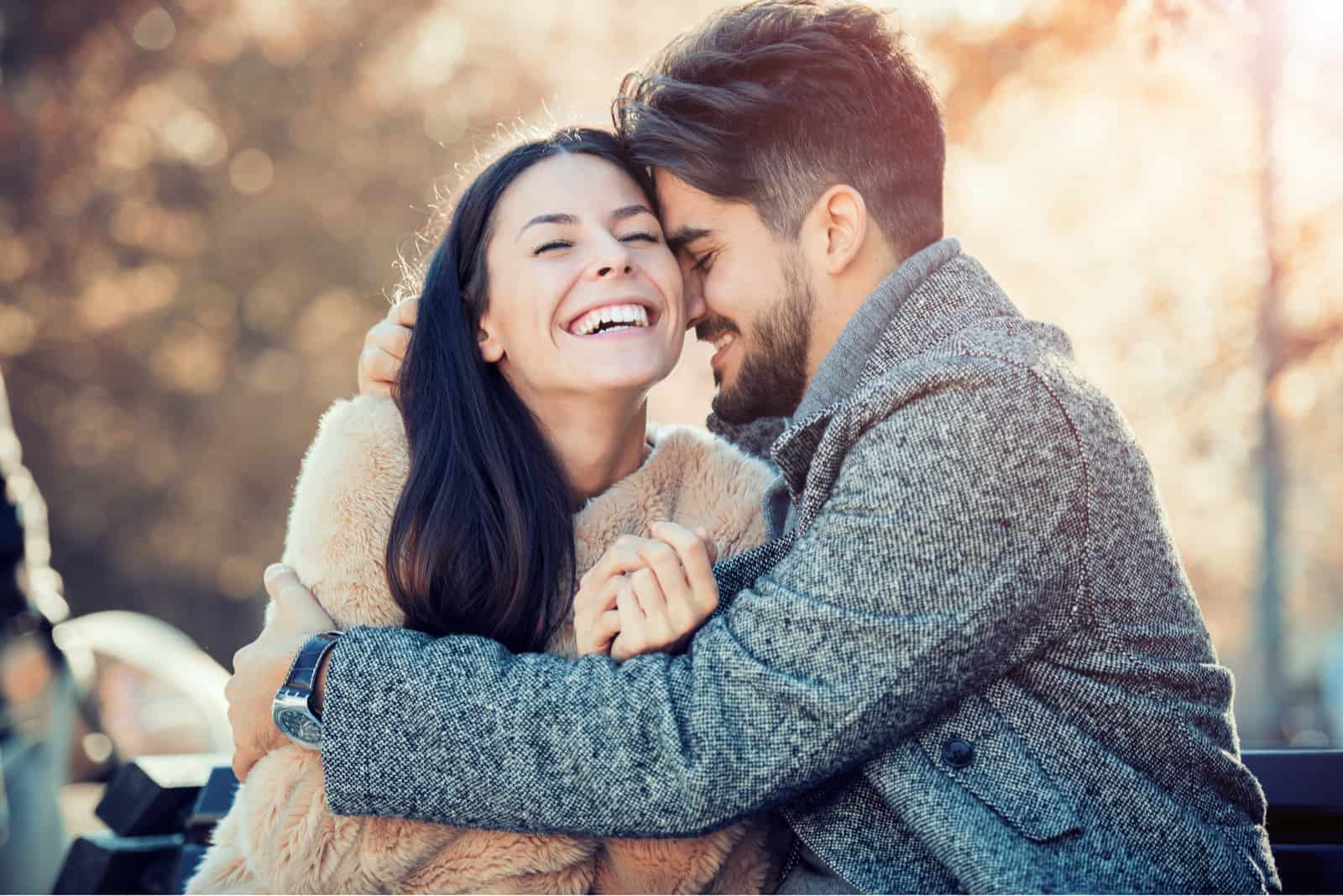 I'm sure you've rolled your eyes every time you've heard these corny quotes about love from movies. But, let's be honest: you kind of have a love-hate relationship with them.
Some of these lines might annoy you, but at the same time, you know it very well… they're the best way to express your feelings to your loved one.
1. "I-I've come here with no expectations, only to profess now that I am at liberty to do so, that my heart is, and always will be, yours." — Sense and Sensibility
2. "Why would you want to marry me, anyhow?" "So, I can kiss you anytime I want." — Sweet Home Alabama
3. "Where to miss?" "To the stars." — Titanic
4. "Michael, I love you. I've loved you for nine years. I've just been too arrogant and scared to realize it, and, well, now I'm just scared, so – I-I-I realize this comes at a very inopportune time, but I really have this gigantic favor to ask of you. Choose me. M-marry me. Let me make you happy. Oh, that sounds like three favors, doesn't it?" — My Best Friend's Wedding
5. "Can you move?" "Only my lips." — Letters to Juliet
6. "I'd rather fight with you than make love with anyone else." — The Wedding Date
7. "If you're a bird, I'm a bird." — The Notebook
8. "I could die right now, Clem. I'm just… happy. I've never felt that before. I'm just exactly where I want to be." — Eternal Sunshine of the Spotless Mind
9. "Winning that ticket, Rose, was the best thing that ever happened to me… it brought me to you… You must do me this honor, Rose. Promise me you'll survive. That you won't give up, no matter what happens, no matter how hopeless. Promise me now, Rose, and never let go of that promise." — Titanic
10. "Love is too weak a word for what I feel — I luuurve you, you know. I loave you, I luff you, two F's." — Annie Hall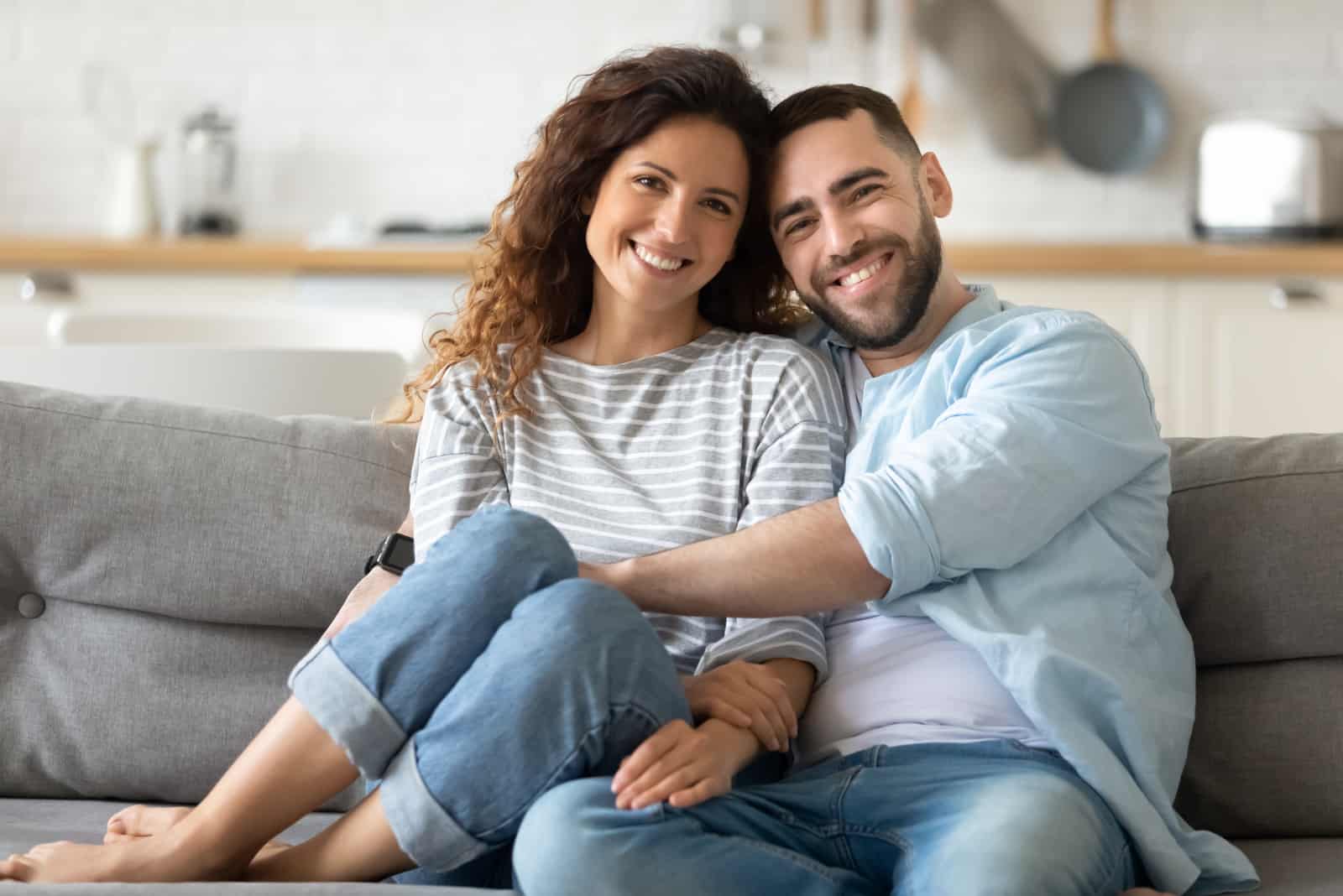 11. "Kevin, this is possibly the most adorable creature I've ever been in contact with, and if she turns out to be as good looking as a mailbox… I would be crazy enough to turn my life upside down and marry her." — You've Got Mail
12. "That file says I'm the best pilot in this room. Ma'am, please, don't take my wings." — Pearl Harbour
13. "It was a million tiny little things that, when you added them all up, they meant we were supposed to be together… and I knew it. I knew it the very first time I touched her. It was like coming home… only to no home I'd ever known… I was just taking her hand to help her out of a car and I knew. It was like… magic." — Sleepless in Seattle
14. "After all… I'm just a girl standing in front of a boy asking him to love her." — Notting Hill
15. "I would rather have had one breath of her hair, one kiss of her mouth, one touch of her hand than eternity without it." — City of Angels
16. "The only way you can beat my crazy was by doing something crazy yourself. Thank you. I love you. I knew it the minute I met you. I'm sorry it took so long for me to catch up. I just got stuck." — The Silver Linings Playbook
17. "I vow to fiercely love you in all your forms, now and forever. I promise to never forget that this is a once in a lifetime love." — The Vow
18. "Love is passion, obsession, someone you can't live without. If you don't start with that, what are you going to end up with?" — Meet Joe Black
19. "Make of our hands one hand. Make of our hearts one heart. Make of our vows one last vow. Only death will part us now." — West Side Story
20. "You could make it true. What are legends anyway but stories about ordinary people doing extraordinary things. Of course, it takes courage and imagination… not everybody has that. I may be an old fraud Daniel, but I do know this: something that two people who are in love create together against impossible odds can hold them together… forever." — A Little Romance
Final Thoughts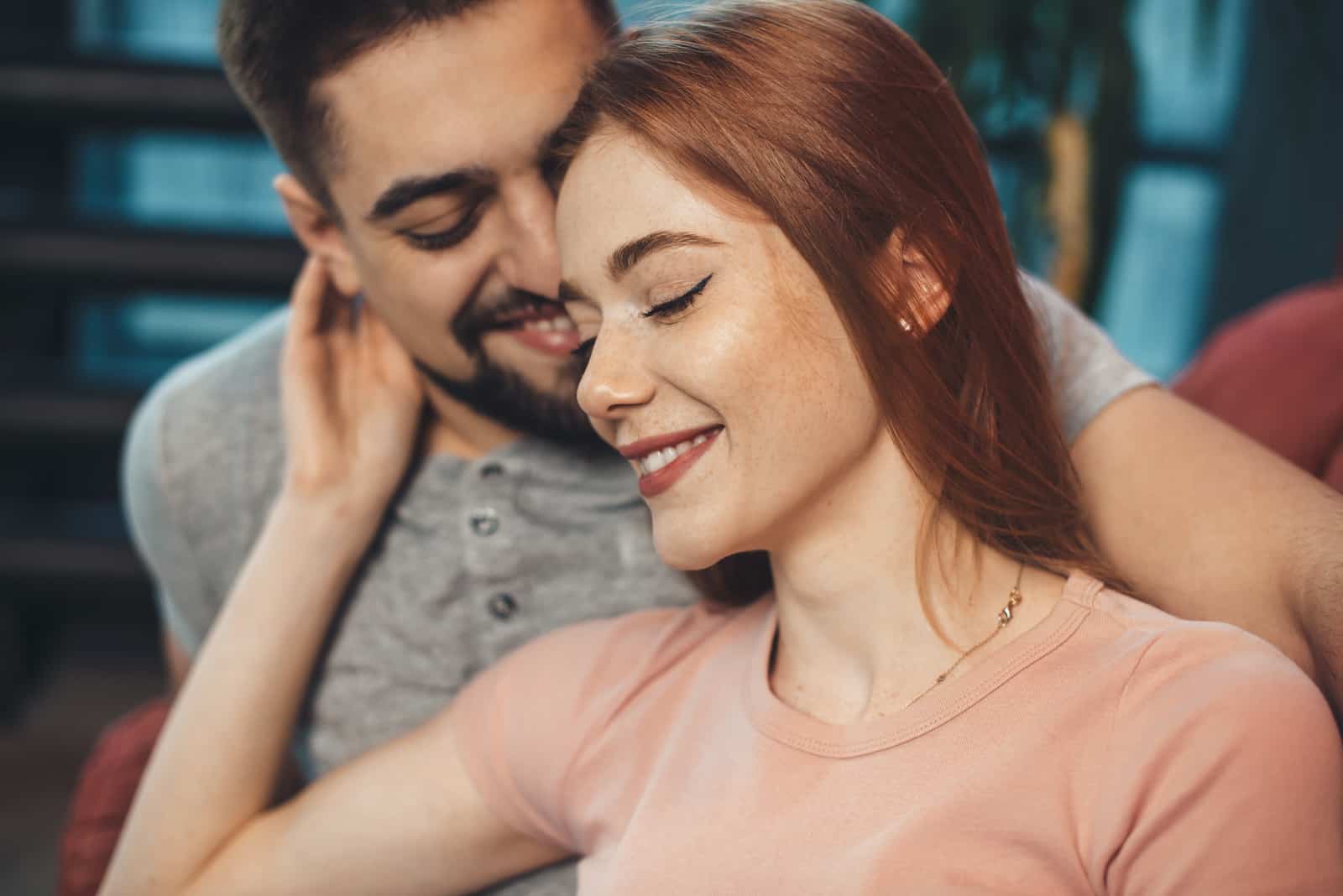 Now that you've read all of these corny love quotes, you're pretty much covered for every occasion: Valentine's day, your SO's birthday, your anniversary, if you decide to go out of your way and write them a love letter… You name it!
But hey, you don't have to pour your heart out on special occasions only. Why wouldn't you memorize some of these lines and have them up your sleeve?
Instead of telling them the usual "I love you", surprise your partner with one of the quotes you've learned and watch them cry tears of joy. And, if this is not enough, here are more heart-melting quotes for your loved one to deeply touch every atom of their being.