We have all made a wish at some point that our life would be more like romantic movies.
Maybe we even get our movie kind of romantic moments or even better realistic ones at some points.
The sad thing is we don't get to replay them and watch again like we can with all those Hollywood movies, we don't get to hear or read those love statements someone once made.
But romantic movie quotes are always just a click away.
To all of you who love movie quotes, this list will warm your heart and make you want to watch those romantic movies again.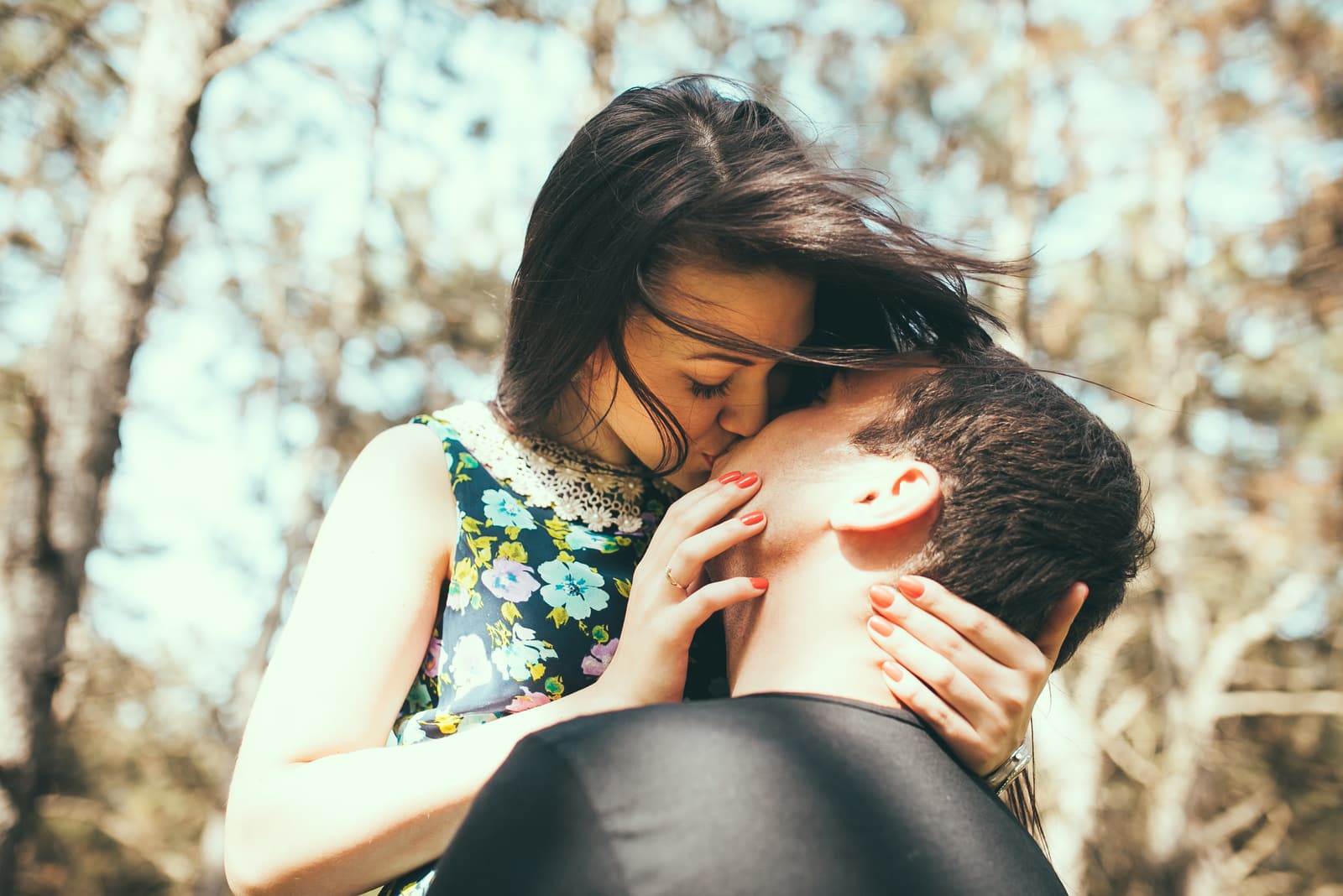 1. Dirty Dancing
I'm scared of walking out of this room and never feeling the rest of my whole life the way I feel when I'm with you.
2. The Notebook
The best love is the kind that awakens the soul; that makes us reach for more, that plants the fire in our hearts and brings peace to our minds.
That's what I hope to give you forever. – Noah
3. Moulin Rouge!
The greatest thing you'll ever learn is just to love, and be loved in return.
4. When Harry Met Sally
When you realize you want to spend the rest of your life with somebody, you want the rest of your life to start as soon as possible.
5. Silver Linings Playbook
The only way you can beat my crazy was by doing something crazy yourself.
Thank you. I love you. I knew it the minute I met you. I'm sorry it took so long for me to catch up. I just got stuck.
6. Love & Other Drugs
You meet thousands of people and none of them really touch you. And then you meet one person and your life is changed. Forever.
7. A Star Is Born
Nothing you say wouldn't interest me. All of your words are like poems to me. I would be honored if you would take me as I am. – Ally (Lady Gaga)
8. Bridget Jones's Diary
No, I like you very much. Just as you are. – Mark Darcy
9. The Cutting Edge
Don't say we aren't right for each other, the way I see it is… we aren't right for anyone else.
10. Me Before You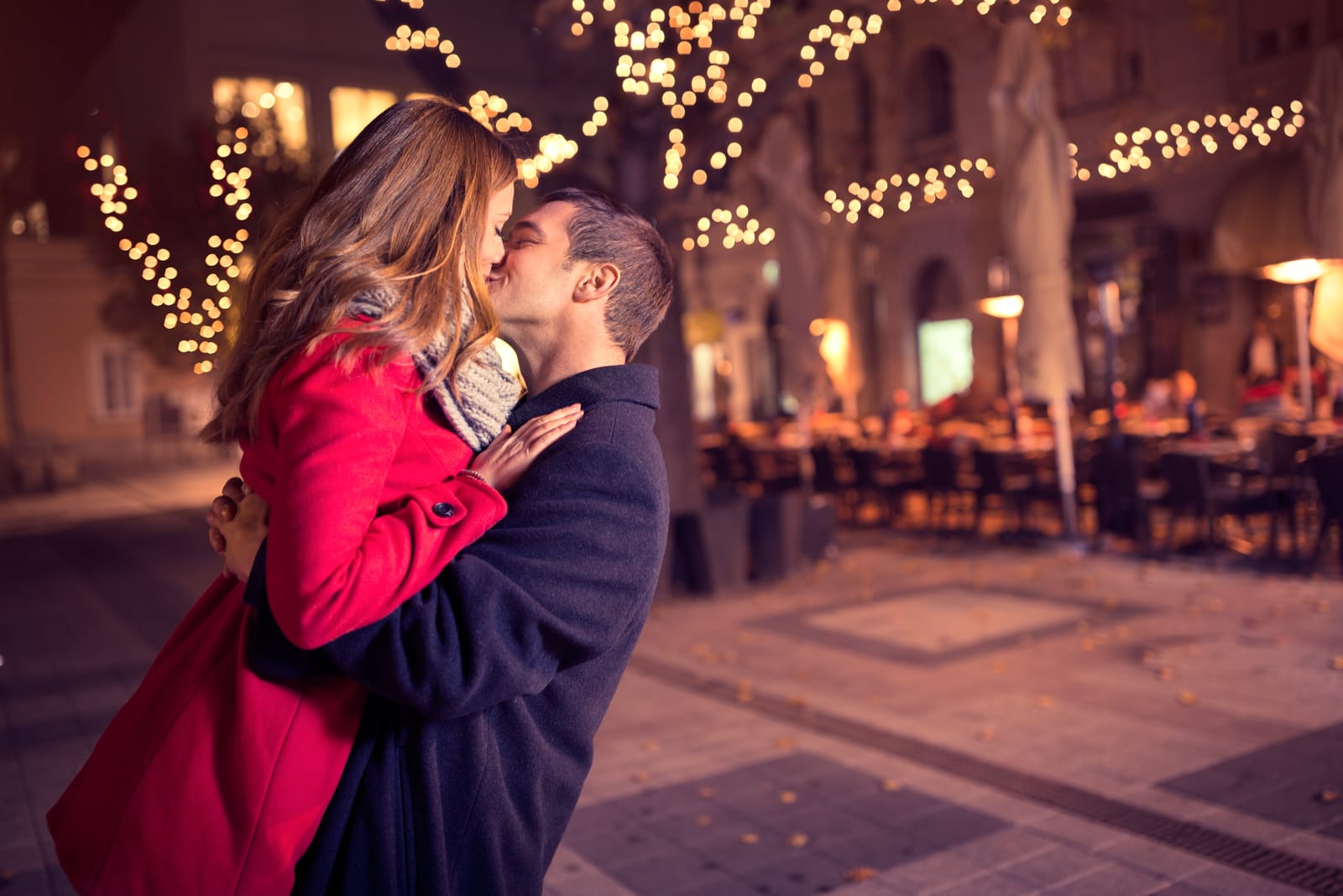 All I can say is that you make me… you make me into someone I couldn't even imagine. You make me happy, even when you're awful.
I would rather be with you – even the you that you seem to think is diminished – than with anyone else in the world.
11. 50 First Dates
I love you very much, probably more than anybody could love another person.
12. The Bridges of Madison County
It seems right now that all I've ever done in my life is making my way here to you.
13. Kissing a Fool
True love cannot be found where it does not truly exist, nor can it be hidden where it truly does.
14. The Lord of the Rings: The Fellowship of the Ring
I would rather share one lifetime with you than face all the ages of this world alone.
15. The Notebook
If you're a bird, I'm a bird. -Noah
16. Gone With The Wind
You should be kissed and often, and by someone who knows how.
17. The Accidental Tourist
I'm beginning to think that maybe it's not just how much you love someone. Maybe what matters is who you are when you're with them.
18. Juno
In my opinion, the best thing you can do is find someone who loves you for exactly what you are. Good mood, bad mood, ugly, pretty, handsome, what have you.
19. You've Got Mail
I wanted it to be you, I wanted it to be you so badly.
20. What Dreams May Come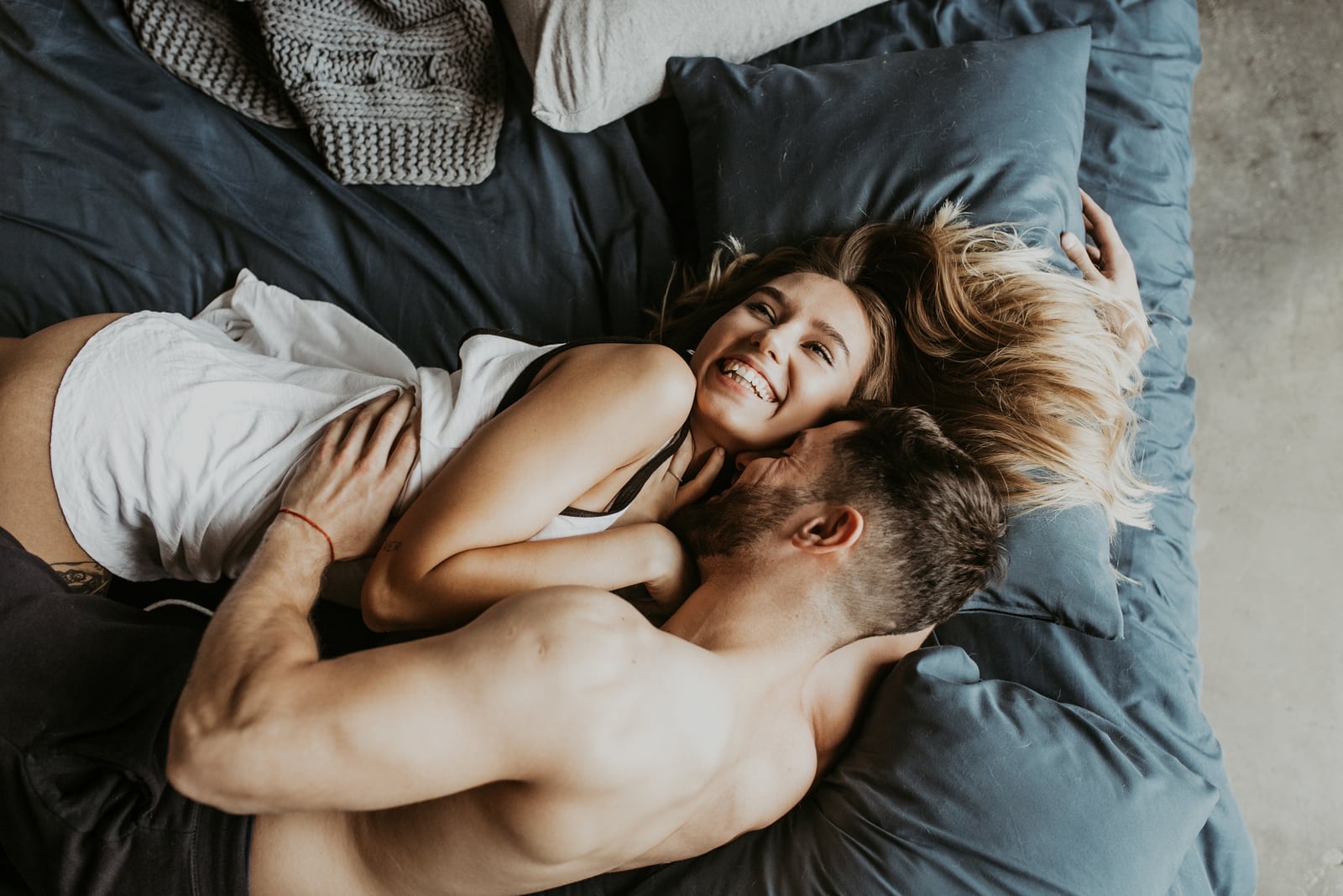 Soul mates. It's extremely rare, but it exists. It's sort of like twin souls tuned into each other.
21. The Notebook
So it's not gonna be easy. It's gonna be really hard. We're gonna have to work at this every day, but I want to do that because I want you. I want all of you, forever, you and me, every day.
22. Brokeback Mountain
I wish I knew how to quit you.
23. Jerry Maguire
You had me at hello.
24. Big Fish
They say when you meet the love of your life, time stops, and that's true.
25. Forrest Gump
I may not be a smart man, but I know what love is.
26. To All the Boys I've Loved Before
It's not like in the movies. It's better, because it's real.
27. Pride & Prejudice
You have bewitched me, body and soul, and I love… I love… I love you.
28. Emma
Maybe it is our imperfections which make us so perfect for one another.
29. The Fault in Our Stars
It would be a privilege to have my heart broken by you.
30. Love Actually
But for now, let me say — without hope or agenda, just because it's Christmas and at Christmas, you tell the truth — to me, you are perfect.
31. The English Patient
I promise I'll come back for you. I promise I'll never leave you.
32. The Incredibles
You are my greatest adventure.
33. Great Expectations
Everything I have ever done, I've done for you.
34. Notting Hill
I'm also just a girl, standing in front of a boy, asking him to love her.
35. Braveheart
Your heart is free, have the courage to follow it.
36. Fifty Shades Freed
I want your world to begin and end with me.
37. Casablanca
It's still the same old story, a fight for love and glory…
38. West Side Story
I have a love and it's all that I have. Right or wrong, what can I do? I love him, I'm his and everything he is I am, too. I love him, we're one. There's nothing to be done.
Not a thing I can do but hold him, hold him forever. Be with him now, tomorrow, and all my life.
39. As Good as It Gets
You make me want to be a better man.
40. Sleepless in Seattle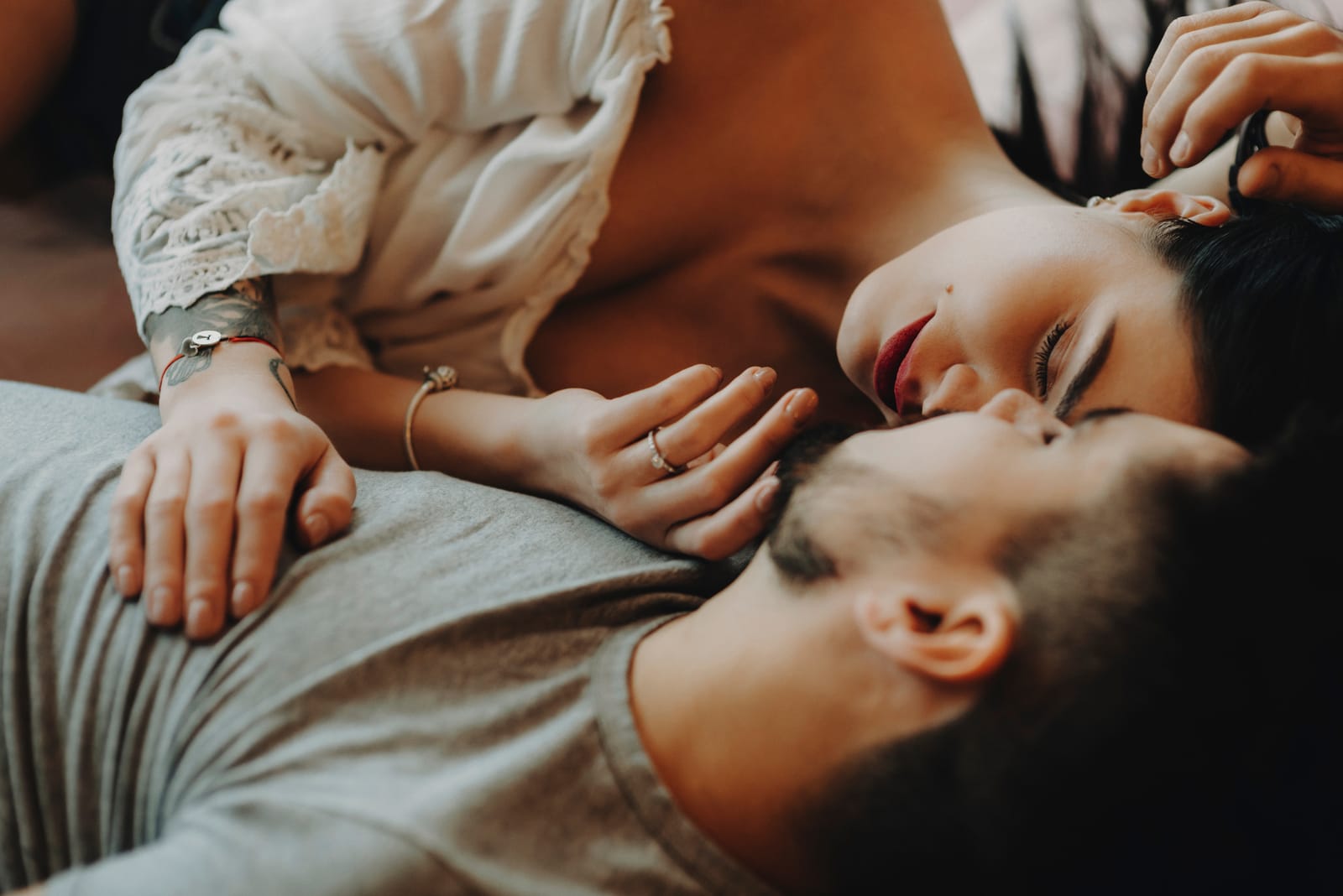 It was a million tiny little things that, when you added them all up, they meant we were supposed to be together … and I knew it. I knew it the very first time I touched her.
It was like coming home. .. only to no home I'd ever known … I was just taking her hand to help her out of a car and I knew. It was like … magic.
41. Meet Joe Black
Love is passion, obsession, someone you can't live without. If you don't start with that, what are you going to end up with?
42. It's a Wonderful Life
You want the moon? Just say the word, and I'll throw a lasso around it and pull it down.
43. Pretty Woman
I'm gonna treat you so nice, you're never gonna let me go.
44. The Perks of Being a Wallflower
I am here and I am looking at her. And she is so beautiful. I can see it. This one moment when you know you're not a sad story.
You are alive, and you stand up and see the lights on the buildings and everything that makes you wonder.
45. The Great Gatsby
He looked at her the way all women want to be looked at by a man.
46. City of Angels
I'm not afraid. When they ask me what I liked the best, I'll tell them, it was you.
47. Finding Nemo
When I look at you, I can feel it. I look at you and I'm home.
48. My Best Friend's Wedding
Choose me. Marry me. Let me make you happy.
49. Say Anything
What I really want to do with my life — what I want to do for a living — is I want to be with your daughter. I'm good at it.
50. Sweet Home Alabama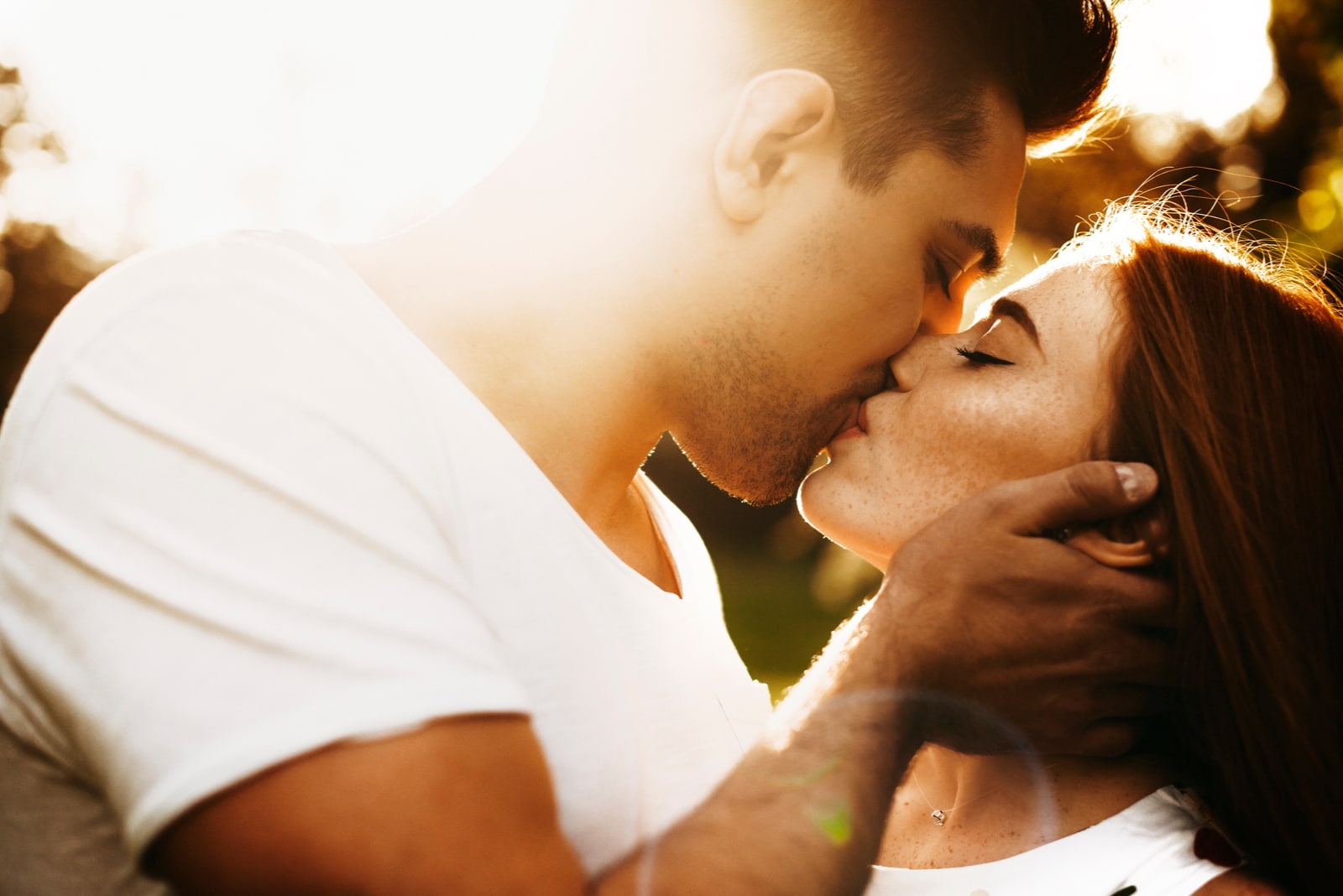 "Why would you want to marry me for, anyhow?" — Melanie
"So I can kiss you anytime I want." — Jake
51. Me Before You
I told him a story of two people. Two people who shouldn't have met, and who didn't like each other much when they did, but who found they were the only two people in the world who could possibly have understood each other.
52. Fifty Shades Freed
Christian, you are the state lottery, the cure for cancer, and the three wishes from Aladdin's lamp all rolled into one.
53. Titanic
Jack: "Where to, miss?"
Rose: "To the stars."
54. Armageddon
Grace: "Baby, do you think it's possible that anyone else in the world is doing this very same thing at this very same moment?"
A.J. : "I hope so, otherwise, what the hell are we trying to save?"
55. Notting Hill
It's as if I've taken love heroin, and now I can't ever have it again.
56. Love Story
Love means never having to say you're sorry.
57. The Lucky One
You should be kissed, every day, every hour, every minute.
58. Terminator
And maybe it'll be enough if you know that in the few hours we had together we loved a lifetime's worth.
59. Good Will Hunting
It doesn't matter if the guy is perfect or the girl is perfect, as long as they are perfect for each other.
60. Out of Sight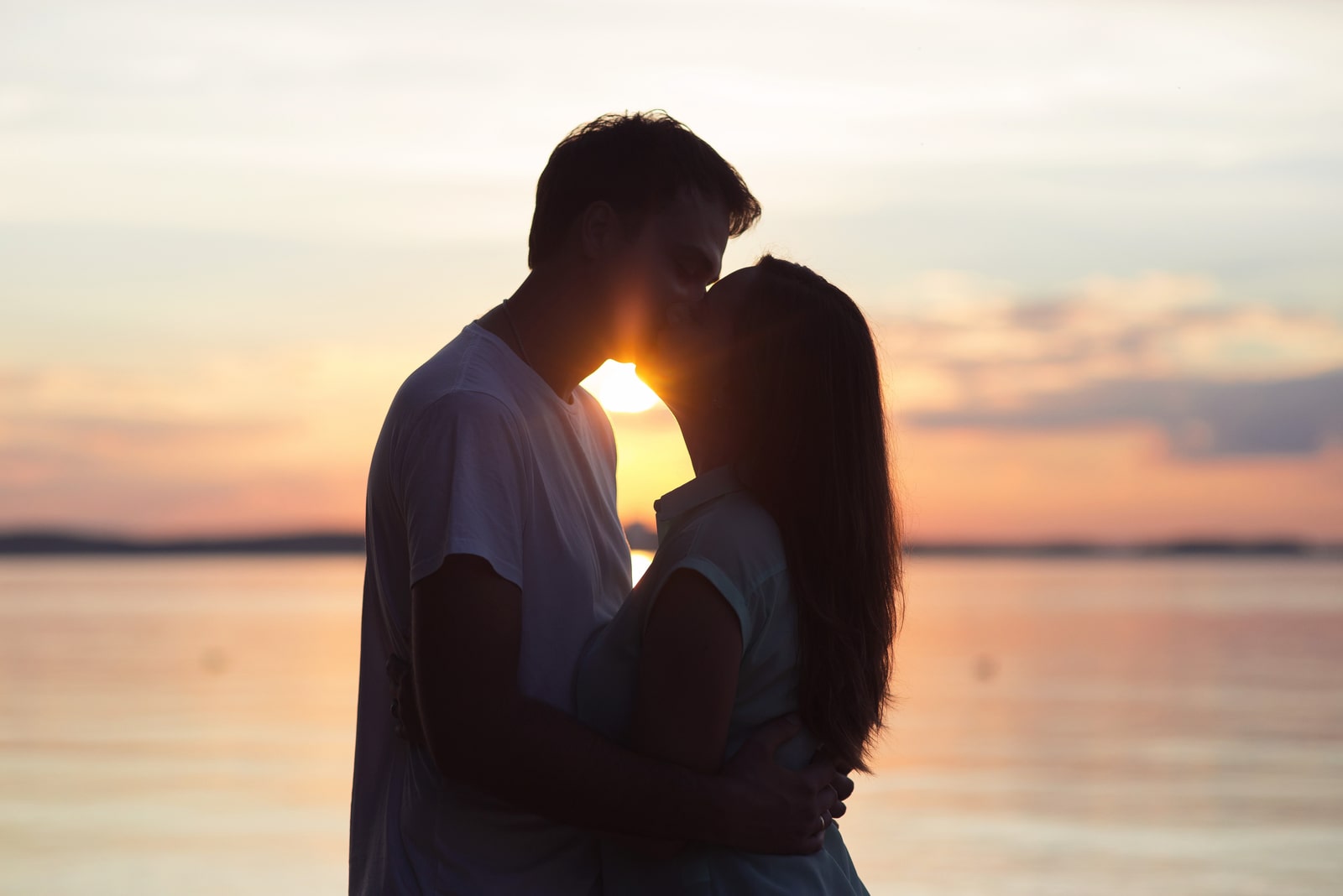 It's like seeing someone for the first time, and you look at each other for a few seconds, and there's this kind of recognition like you both know something.
Next moment the person's gone, and it's too late to do anything about it.
61. A Walk to Remember
Love is like the wind, you can't see it but you can feel it.
62. Sleepless in Seattle
At one point I looked down and I couldn't tell which fingers were his and which were mine.
And I knew… I knew we would be together forever and that everything would be wonderful.
63. The Lake House
I saw her. I kissed her. I love her.
64. Patch Adams
I love you without knowing how, why, or even from where.
65. Remember Me
Love's involved with spending time together, but spending time apart, can lead to loving even more.
66. Titanic
A woman's heart is a deep ocean of secrets.
67. A Walk to Remember
I held her close to me with my eyes closed, wondering if anything in my life had ever been this perfect and knowing at the same time that it hadn't.
I was in love, and the feeling was even more wonderful than I ever imagined it could be.
68. Fifty Shades Freed
I think you can only be truly mad at someone you really love.
69. Ghosts of Girlfriends Past
You've got to risk love, Sandra! I didn't and look at me, I'm a lonely ghost of a man.
It doesn't mean that you're never going to get hurt but the pain you feel will never compare to the regret that comes from walking away from love.
70. Home Again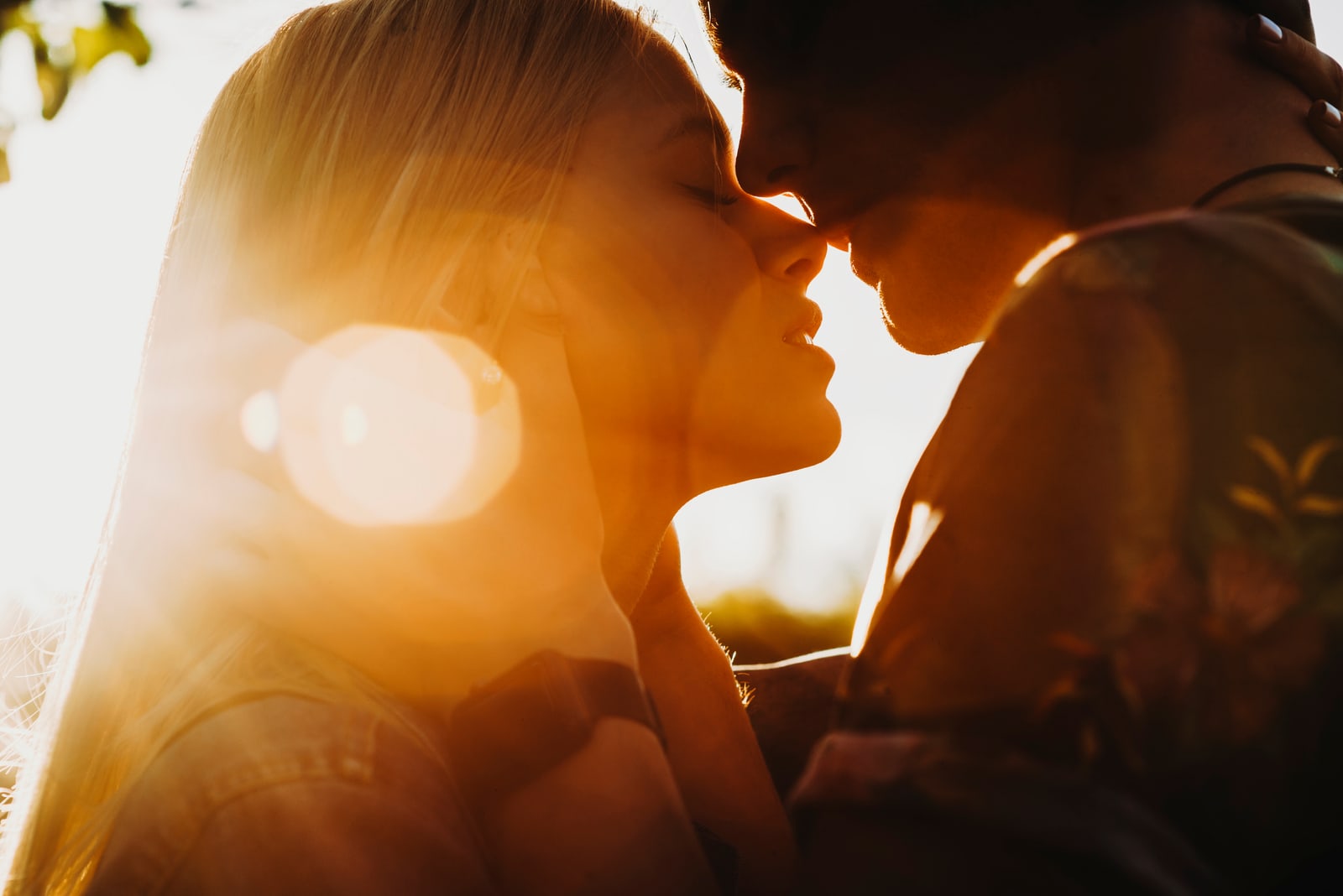 I'm not in love with her. I'm just in love with things about her like her face and personality.
71. To All the Boys I've Loved Before
If you were mine, I would never have broken up with you, not in a million years.
72. Serendipity
It's like in that moment the whole universe existed just to bring us together.
73. Crazy/Beautiful
There are millions of people in this world, but in the end, it all comes down to one.
I still panic sometimes, forget to breathe, but I know that there's something beautiful in my imperfections; the beauty that he held up for me to see.
The strength that I will never be able to say.
74. 10 Things I Hate About You
I hate the way you talk to me, and the way you cut your hair. I hate the way you drive my car. I hate it when you stare. I hate your big dumb combat boots, and the way you read my mind.
I hate you so much it makes me sick; it even makes me rhyme. I hate it, I hate the way you're always right. I hate it when you lie.
I hate it when you make me laugh, even worse when you make me cry. I hate it that you're not around, and the fact that you didn't call.
But mostly I hate the way I don't hate you. Not even close, not even a little bit, not even at all.
75. The Vow
I vow to fiercely love you in all your forms, now and forever. I promise to never forget that this is a once in a lifetime love.
76. Eternal Sunshine of the Spotless Mind
I could die right now, Clem. I'm just… happy. I've never felt that before. I'm just exactly where I want to be.
77. Dirty Dancing
Me? I'm scared of everything. I'm scared of what I saw, I'm scared of what I did, of who I am, and most of all I'm scared of walking out of this room and never feeling the rest of my whole life the way I feel when I'm with you.
78. The Twilight Saga: New Moon
I love you. You're my only reason to stay alive… if that's what I am.
79. The Princess Bride
Death cannot stop true love. All it can do is delay it for a while.
80. Runaway Bride
If I don't ask you to be mine, I'll regret it for the rest of my life. Because I know, in my heart, you are the only one for me.
81. Water for Elephants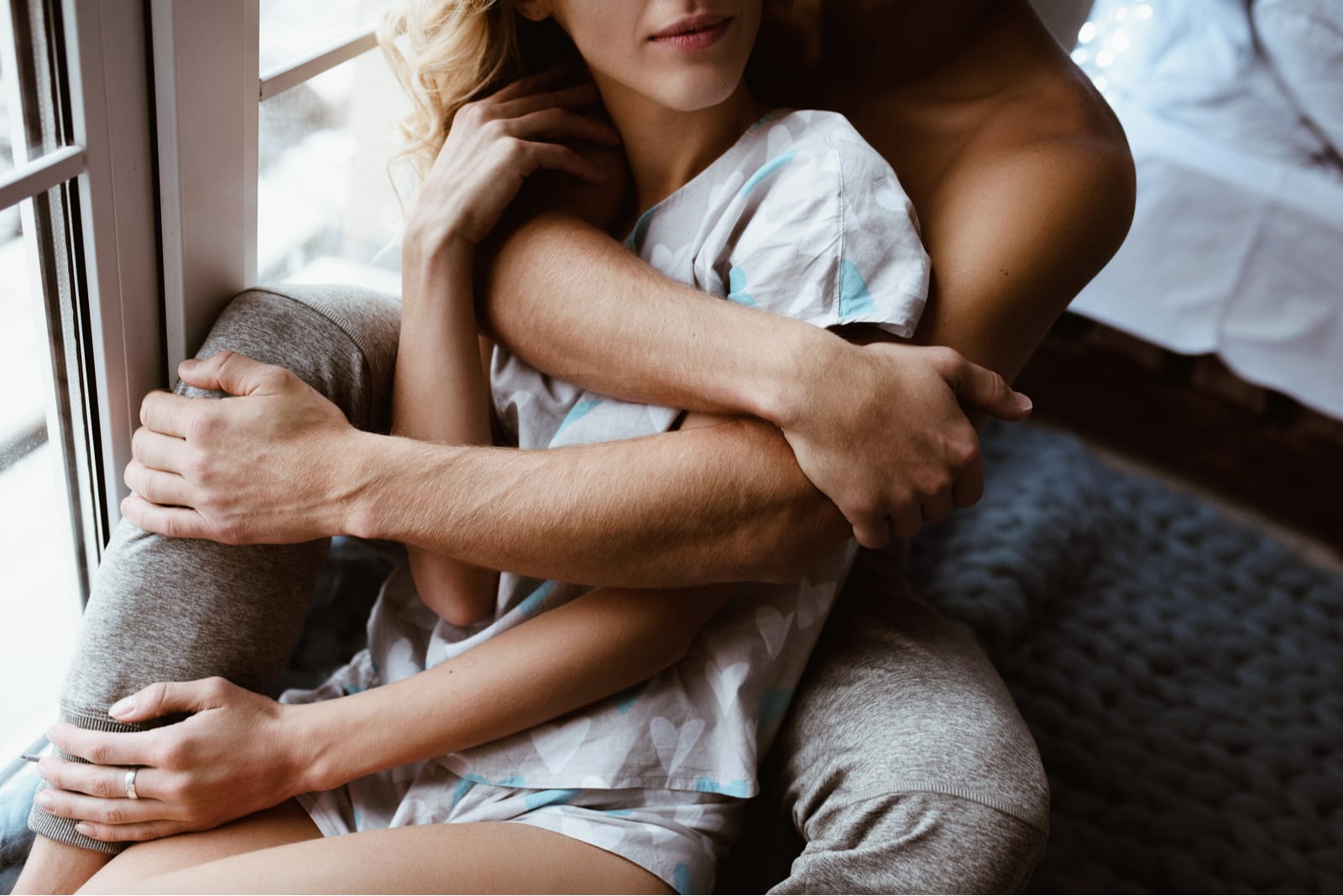 You're a beautiful woman. You deserve a beautiful life.
82. Pearl Harbor
Evelyn, loving you kept me alive. I should have died over there. When I was in that water, I made a deal with God. I told him I was sorry.
I was a fool for leavin' you and I told him I would never ask for anything again if I could just see you. And you know what? It was worth it.
You kept me alive Evelyn, you brought me home. So I'm gonna stand by my end of the deal, I'm gonna walk away. And I won't ask you for anything.
83. Along Came Polly
Since we have been together I have felt more uncomfortable, out of place, embarrassed, and just physically sick than I have in my entire life.
But I could not have gone through that, I could not have thrown up 19 times in 48 days if I was not in love with you.
84. Me Before You
I know this isn't a conventional love story. I know there are all sorts of reasons I shouldn't even be saying what I am. But I love you. I do.
I knew it when I left Patrick. And I think you might even love me a little bit.
85. A Knight's Tale
If I could ask God one thing, it would be to stop the moon. Stop the moon and make this night and your beauty last forever.
86. Shakespeare in Love
I will have poetry in my life. And adventure. And love. Love above all.
No… not the artful postures of love, not playful and poetical games of love for the amusement of an evening. but love that… overthrows life.
Unbiddable, ungovernable, like a riot in the heart, and nothing to be done, come ruin or rapture.
87. When Harry Met Sally
I love that you get cold when it's 71 degrees out. I love that it takes you an hour and a half to order a sandwich.
I love that you get a little crinkle above your nose when you're looking at me like I'm nuts.
I love that after I spend the day with you, I can still smell your perfume on my clothes. And I love that you are the last person I want to talk to before I go to sleep at night.
And it's not because I'm lonely, and it's not because it's New Year's Eve.
I came here tonight because when you realize you want to spend the rest of your life with somebody, you want the rest of your life to start as soon as possible. – Harry Burns (Billy Crystal)
88. Sense and Sensibility
I've come here with no expectations, only to profess, now that I am at liberty to do so, that my heart is, and always will be, yours.
89. The English Patient
Swoon. I'll catch you.
90. Blue Is the Warmest Color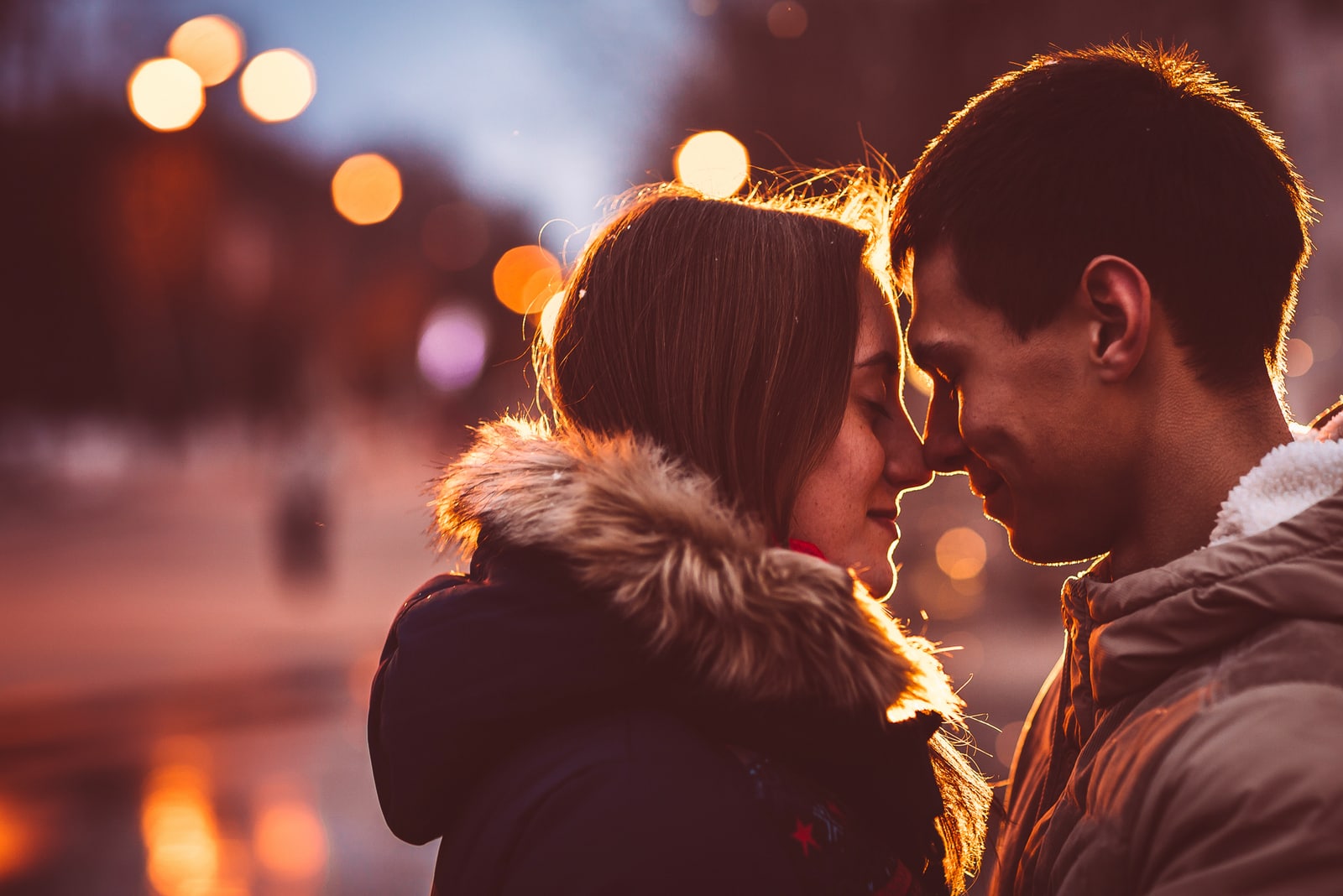 I miss you. I miss not touching each other. Not seeing each other, not breathing in each other. I want you all the time—no one else.
91. Endless Love
My first love was everything all at once.
92. Romeo + Juliet
Did my heart love till now? Forswear it, sight; for I ne'er saw true beauty till this night.
93. Pocahontas
I'd rather die tomorrow than live a hundred years without knowing you.
94. Pretty in Pink
May I admire you again today?
95. The Notebook
You are a song, a dream, a whisper, and I don't know how I could have lived without you for as long as I have.
96. The Last Of The Mohicans
You stay alive, no matter what occurs! I will find you. No matter how long it takes, no matter how far, I will find you.
97. Practical Magic
Do you ever put your arms out and just spin and spin and spin? Well, that's what love is like. Everything inside of you tells you to stop before you fall, but you just keep going.
98. Bridget Jones's Baby
Sometimes you love a person because of all the reasons they're not like you. And sometimes you love a person just because they feel like home.
99. The Fault in Our Stars
I'm in love with you. And I know that love is just a shout into the void, and that oblivion is inevitable, and that we're all doomed, and that one day all of our labors will be returned to dust.
And I know that the sun will swallow the only earth we will ever have. And I am in love with you.
100. My Best Friend's Wedding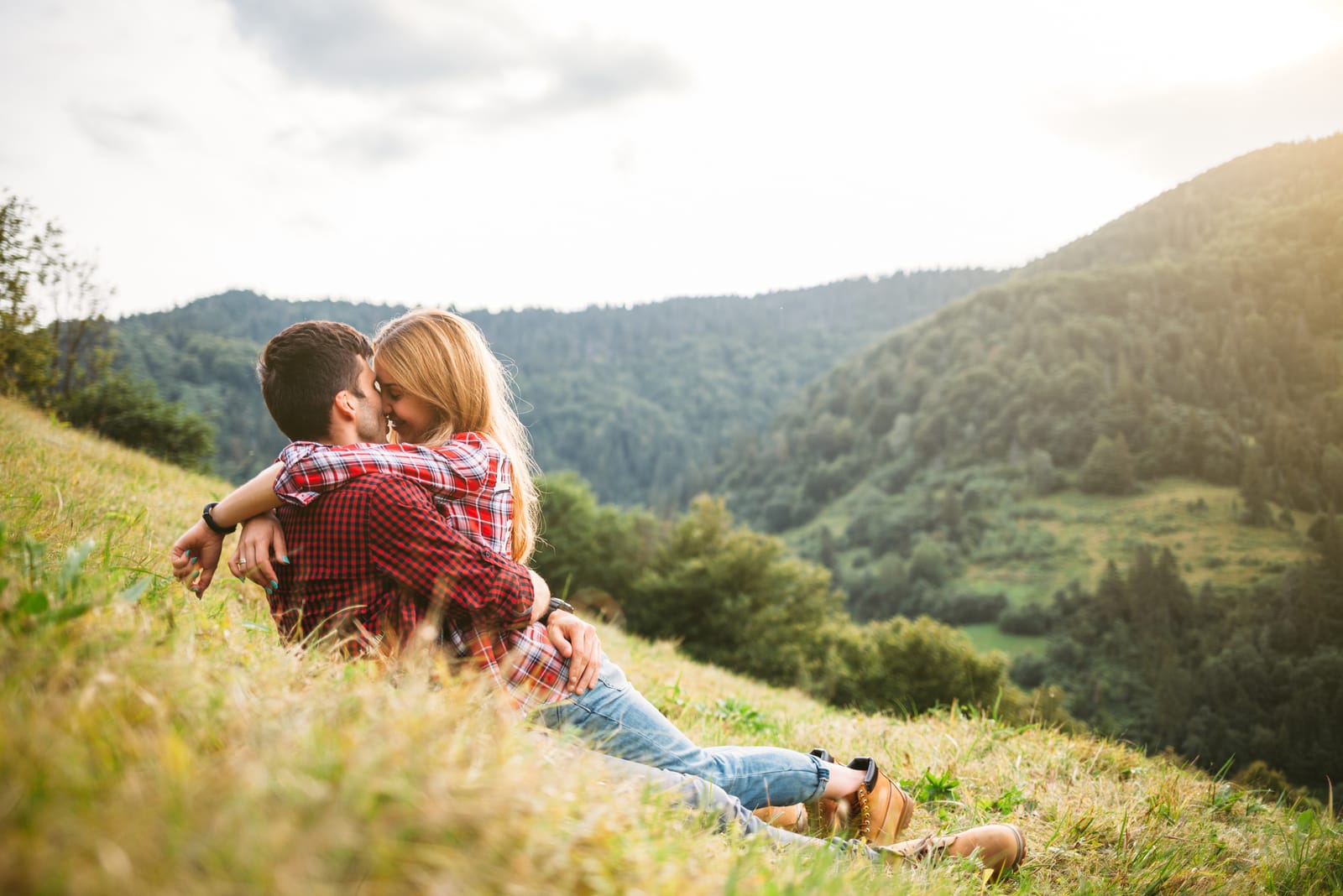 If you love someone you say it, you say it right then, out loud. Otherwise, the moment just passes you by.
101. Brief Encounter
I've fallen in love. I'm an ordinary woman. I didn't think such violent things could happen to ordinary people.
102. The Danish Girl
I love you because you are the only person who made sense of me. And made me possible.
103. Moonstruck
I love you. Not like they told you love is, and I didn't know this either, but love don't make things nice, it ruins everything. It breaks your heart. It makes things a mess.
We aren't here to make things perfect. The snowflakes are perfect. The stars are perfect. Not us. Not us!
We are here to ruin ourselves and to break our hearts and love the wrong people and die.
The storybooks are bullshit.
104. Love & Basketball
What I'm trying to say is, I've loved you since I was 11, and that shit won't go away.
105. Crouching Tiger, Hidden Dragon
I want to tell you with my remaining strength that I love you. I always have. I'll drift next to you every day as a ghost just to be with you.
Even if I was banished to the darkest place, my love will keep me from being a lonely spirit.
106. Casablanca
Here's looking at you, kid.
107. Winter's Tale
Is it possible to love someone so completely they simply can't die?
108. Pretty in Pink
You said you couldn't be with someone who didn't believe in you. Well I believed in you. I just didn't believe in me. I love you.
109. Her
But the heart is not like a box that gets filled up. It expands in size the more you love. I'm different from you.
This doesn't make me love you any less; it actually makes me love you more. I'm yours, and I'm not yours.
110. The Vow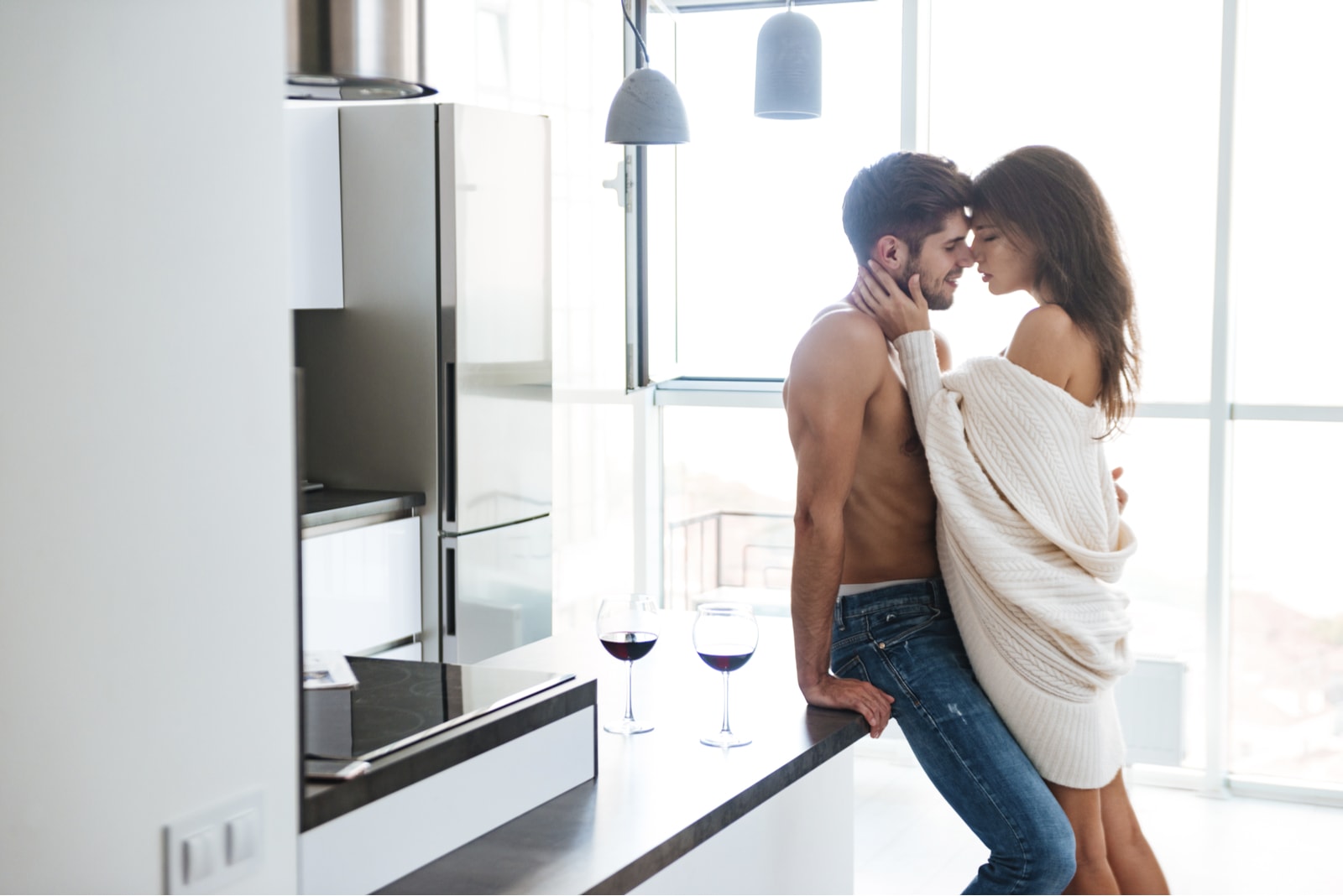 I vow to help you love life, to always hold you with tenderness and to have the patience that love demands, to speak when words are needed and to share the silence when they are not and to live within the warmth of your heart and always call it home.
111. Brown Sugar
You're my air.
112. Romeo + Juliet
And when I shall die, take him and cut him up in little stars, and he will make the face of heaven so fine that all the world will fall in love with night and pay no worship to the garish sun.
113. Shadowlands
Why love, if losing hurts so much? I have no answers anymore, only the life I have lived. Twice in that life I've been given the choice; as a boy and as a man.
The boy chose safety, the man chooses suffering. The pain now is part of the happiness then. That's the deal.
114. Call Me by Your Name
Our hearts and our bodies are given to us only once.
And before you know it, your heart is worn out, and, as for your body, there comes a point when no one looks at it, much less wants to come near it. Right now, there's sorrow, pain.
Don't kill it and with it the joy you've felt.
115. Remember Me
Because the one thing that turns the world from a lonely place to a beautiful place, is love. Love in any of its forms. Love gives up hope, hope for the new year.
That's New Year's Eve to me. Hope, and a great party.
116. Love Jones
Let me tell you somethin'. This here, right now, at this very moment, is all that matters to me. I love you. That's urgent like a motherf**ker.
117. Frances Ha
It's that thing when you're with someone, and you love them and they know it, and they love you and you know it, but it's a party and you're both talking to other people, and you're laughing and shining, and you look across the room and catch each other's eyes but — but not because you're possessive or it's precisely sexual but because that is your person in this life.
It's this secret world that exists right there in public, unnoticed, that no one else knows about.
118. Love & Other Drugs
Let's just say in some alternate universe, there's a couple that's just like us, okay?Only she's healthy and he's, he's perfect.
And their world is about how much money they're gonna spend on vacation, or who's in a bad mood that day, or whether they feel guilty about having a cleaning lady.
I don't want to be those people. I want us. You. This.
119. Hitch
Life is not the amount of breaths you take, it's the moments that take your breath away.
120. The Wedding Date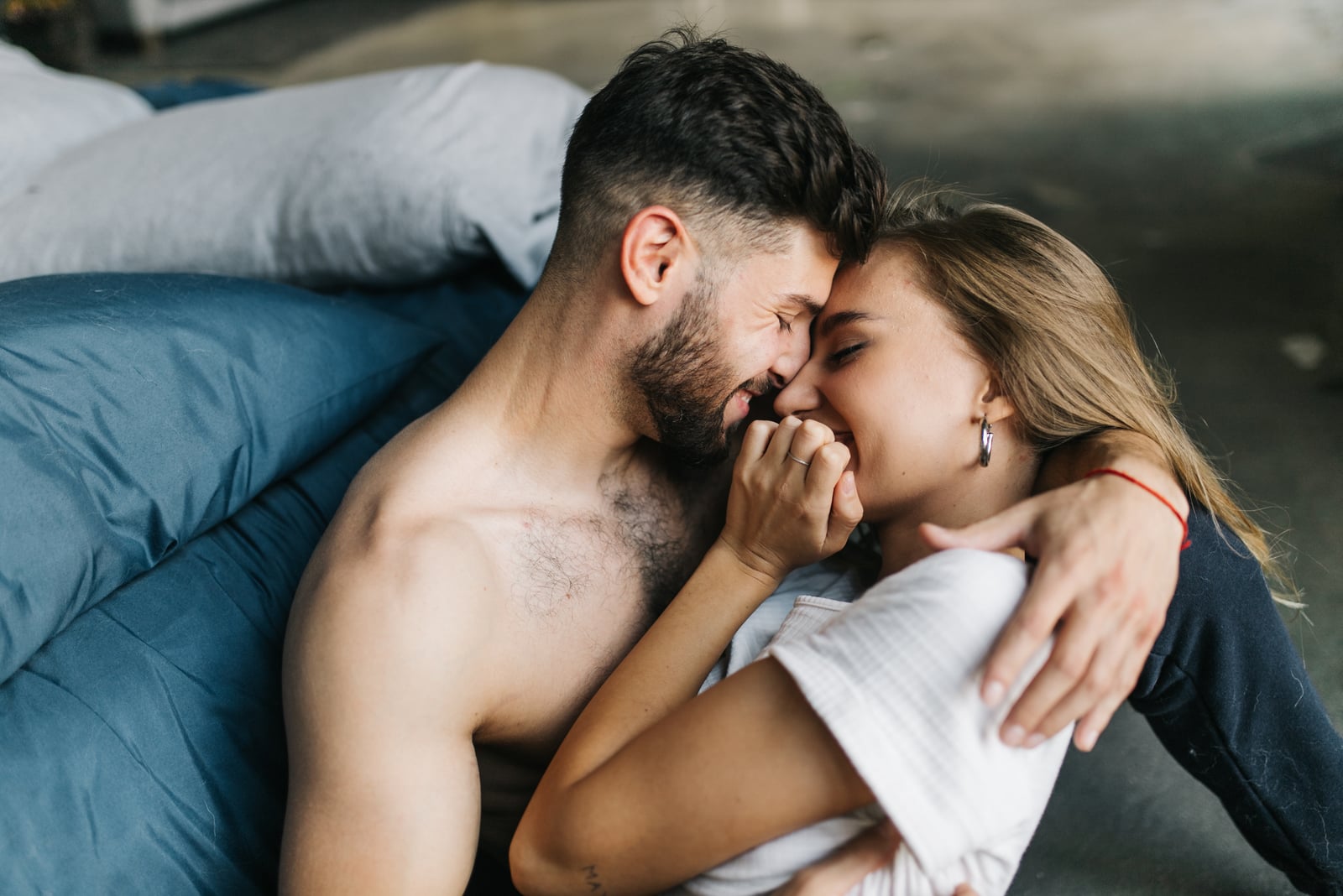 I think I'd miss you even if we'd never met.
121. Fences
I took all my feelings, my wants, and needs, and dreams, and I buried them inside you. I planted a seed and watched and prayed over it. I planted myself inside you and waited to bloom!
122. Dead Poets Society
Medicine, law, business, engineering, these are noble pursuits and necessary to sustain life. But poetry, beauty, romance, love, these are what we stay alive for.
123. The Phantom of the Opera
Say you'll share with me one love, one lifetime. Lead me, save me from my solitude. Say you want me with you, here beside you. Anywhere you go, let me go, too. Love me, that's all I ask of you.
124. Beloved
And the beat, beat of your heart—love it. More than the lungs that need yet to breathe free air.
More than the womb, which holds life. More than the private parts that give life. Love your heart. This—this is the prize.
125. Casablanca
Kiss me. Kiss me as if it were the last time.
126. Blue Valentine
I don't know; I just got a feeling about her. You know when a song comes on and you just gotta dance?
127. The Big Sick
So I've been collecting some things, uh, that are important to me, and I wanted to show them to you. I call this my bag of devotion.
I know I was a terrible boyfriend, but I have changed, and I am the person you need me to be.
128. The Time Traveler's Wife
Tonight I feel that my love for you has more density in this world than I do, myself, as though it could linger on after me and surround you, keep you, hold you.
129. Forces of Nature
I mean if there is, you have to make it, I just think life is more than a series of moments, you know, we can make choices, and we can choose to protect the people we love, and that's what makes us who we are and those are the real memories.
130. Somewhere in Time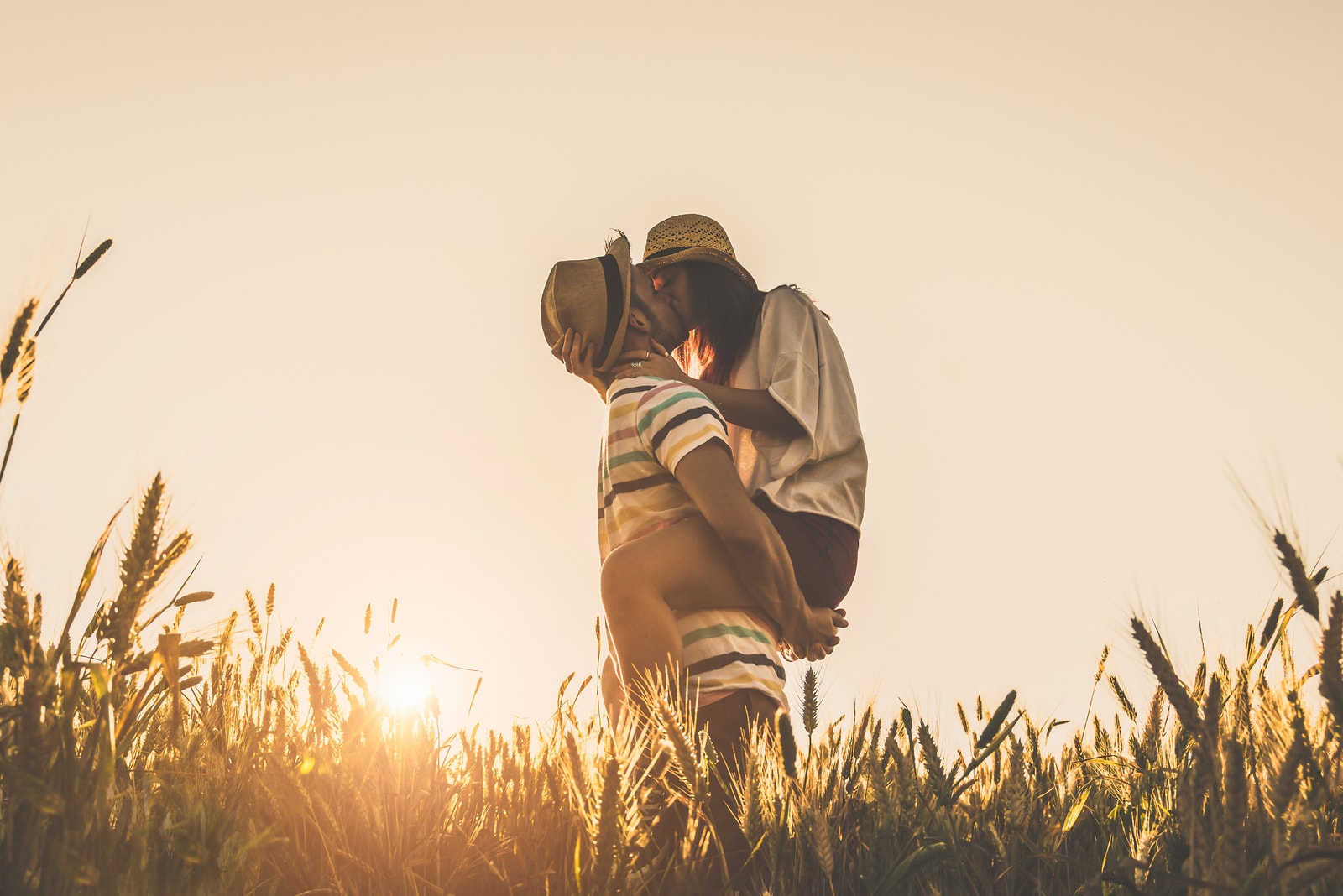 There is so much to say. I cannot find the words. Except for these; I love you.
Don't you just love movie quotes? Especially these love quotes or, better said, romantic quotes that have a way of touching our hearts.
They add value to a movie because all great movies have even better lines.
We are all familiar with the quotes of new movies like The Notebook or The Fault in Our Stars. But we also know a few from older movies because they are epic.
Movie quotes from Casablanca, When Harry Met Sally, Pretty Woman, Sleepless in Seattle, etc., are timeless and they will be repeated and cited forever.