When you really love a girl, you want to express your feelings in different ways. Besides doing some sweet things for her, you also want to verbalize the love you feel for her with cute things to say to your girlfriend. Below is a collection of cute names to call your girlfriend, choose the one you like and sweep your girl off her feet.
Well, one of the ways to do so is definitely to give her a cute, creative, good nickname, which will show her how important she is to you.
If you are at the beginning of a relationship, you don't know what nickname would be appropriate, especially if you've never had a girlfriend before.
On the other hand, if you are in a long-term relationship, with time, you feel like you've run out of sweet names to call your girl.
Either way, you've come to the right place because here you will find plenty of sweet and romantic names to call your girlfriend, which will put a smile on her face and help you show your affection for her.
Cute pet names for girls are always the best way to any woman's heart.
There are all kinds of terms of endearment for your loved ones here, so feel free to browse through all of the lists and find what you're looking for.
What Is A Cute Nickname For A Girlfriend?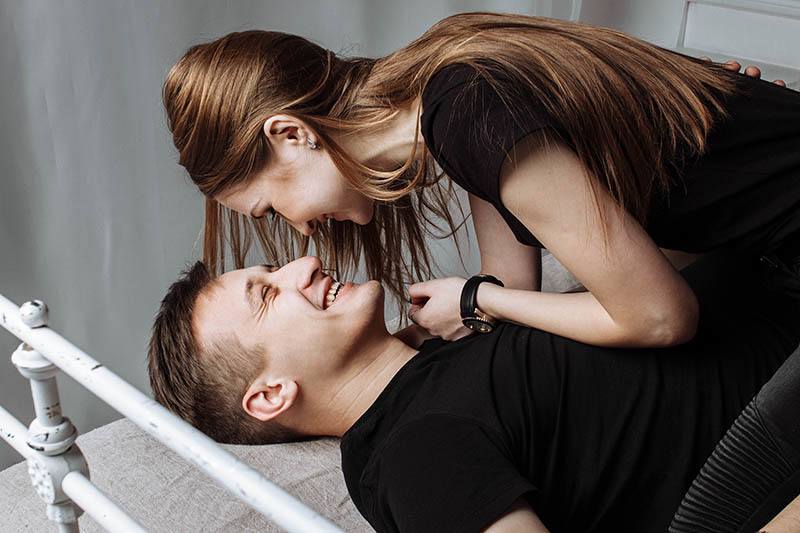 I know you're probably having troubles with choosing the perfect pet name for your girlfriend but that's actually a pretty easy task. Whether you choose the one based on her appearance or her personality, the most important thing is that you both like it.
If you realize that she doesn't feel comfortable with it, simply stop using that one and find another, more appropriate for your bae.
This is a cute selection of cute names to call your girlfriend in English. Giving her one of these pet names below is a beautiful way to make her feel special, loved, and, most importantly, appreciated.
It will instill a feeling of gratitude in her and make her feel like she means a whole lot to you. It is deep, meaningful and will steal your girl's heart. Here we go!
Princess
One of the most romantic and cute names to call your girlfriend is definitely Princess. You may think this is old-fashioned but trust me—no girl could stay immune to this cute nickname.
And this is especially the case with girls who've always dreamed of having a fairy tale kind of love and romance.
When you call her Princess, you are automatically implying that you are her Prince Charming, who'll come to save her, riding your white horse. And there is no girl who wouldn't want that.
My World
When you tell your girlfriend she is your world, it means that she represents literally everything to you. She is not just your lover but also a friend and a partner in every sense of those words.
This is the girl you couldn't imagine yourself living without, even if you wanted to.
Babydoll
Babydoll is a nickname you'll give to a sweet girl whom you have the urge to protect. This is a girl you enjoy cuddling with and a girl who is always fun to be around. When you see her, she reminds you of a doll you want to play with.
My Love
Calling a girl 'my love' is one of the most traditional ways to show your affection. But it is also a nickname that never goes out of style.
There are many ways to tell your girl how much she means to you but sometimes a simple "I love you" will do the job. The same goes for this nickname as well.
Sweetheart
One of the cutest names to call your girlfriend is 'sweetheart'. You've probably heard this nickname a thousand times but it is this popular for a reason.
When you call your girl this name, it will definitely melt her heart.
Wifey
You need to be careful with this one because you won't say 'wifey' to just any girl who comes into your life. No, you can only call a girl you really plan on spending the rest of your life with and a girl you can imagine having as a wife this name.
I know you probably assume that this is just a nickname like any other but trust me—it is a big deal for a girl to hear her guy call her a name like this.
Honey Bunny
Honey bunny is another sweet nickname to call your girl. Not only does it rhyme but it also connects honey, which is one of the sweetest things to eat, and a bunny, which is a small, cute animal that we all want to cuddle.
Baby Girl
Baby girl is one of the sweetest names to call your girlfriend. Trust me, when she hears this nickname, it will definitely melt her heart and she will get the urge to run right into your arms.
But you don't call just any woman this name. No, this is just reserved for a unique and special girl in your life.
My Lady
Every woman wants to be a lady for her man and when you call your girlfriend this name, she'll see that you respect her and that you know she doesn't deserve less than to be treated like a lady.
Besides, with this, you are applying as the role of her gentleman and this is definitely something that will make you stand out from the crowd.
Barbie
When they were little, every girl in the world wanted to be a Barbie when she grew up. So trust me, if you tell your girlfriend that she is your Barbie, you'll make her childhood dream come true.
Related: 12 Interesting Topics & Things To Talk About With Your Girlfriend
Beautiful
When you are out of compliments for your girl, always go back to the basics and the classics. And calling her beautiful is one of those.
It is something that never goes out of style and a nickname you can never go wrong with.
My Sunshine
When you are having a bad day or when you are overwhelmed with some dark thoughts, all you need is a ray of sunshine to brighten you up and give you some hope of a better tomorrow.
And your girl is exactly that—she is your light at the end of the tunnel and the only one capable of making you feel better.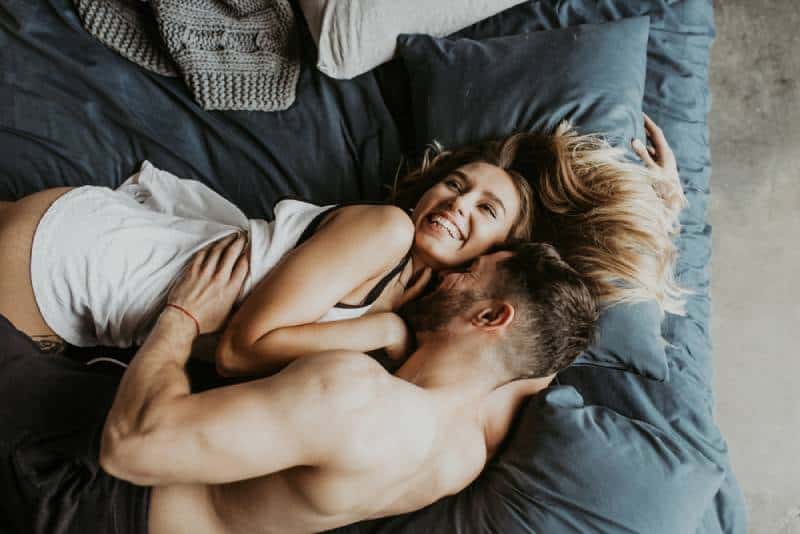 Lucky Charm
When everything is going downhill, this girl has the ability to change your luck. It's enough for you to see her or to hear her voice and everything in your life changes for the better.
It is more than obvious that this girl is your lucky charm and she'll be more than happy for you to call her this name.
Cutie Pie
One of the things to say to a girl to make her fall for you is that she is your cutie pie. Cutie pie is another term you can use for a girl you really like and you find sweet and fun to be around.
She is pretty and cute and you enjoy her company and this is the best way to tell her that.
Babe
When you call a girl 'babe', you are telling her how hot and attractive she is. You think she is beautiful and she definitely turns you on.
Angel
So this girl is your guardian angel. She is always there for you and her love for you is unconditional.
This girl believes in you and pushes you forward and you don't know what you would do with yourself if it wasn't for her. She has your back and you know she always supports you, no matter what, and this is what makes her so special.
My Queen
If your girl is into a fairy tale kind of romance, besides calling her a princess, you can also tell her she is your queen.
By calling her this name, you are showing her the enormous respect and appreciation you feel for her. She is the queen of your world and someone you wouldn't mind trusting your life with.
Pretty Lady
Pretty lady is also one of the ways to compliment a girl's physical looks and to say that you find her hot AF.
The nickname says it all—she is pretty and attractive but she is also a lady and all of that makes her worthy of your admiration.
Doll
When you call your girl 'doll', it can have numerous meanings. First of all, dolls are always beautiful.
Secondly, if you tell her she is a doll, it means you consider her to be fragile and pure and that is a compliment to every girl.
Boo Bear
Boo Bear is a cartoon character and with time, it has become one of the most loving and cutest nicknames to call your better half.
This flirty name to call your girlfriend shows your affection and love for her and it is something every girl will enjoy hearing.
Bright Eyes
By calling your girl 'bright eyes', you are not only complimenting the beauty of her eyes. This nickname also has a symbolic meaning.
It means you see how energetic and positive she is and the way she brings this optimism and brightness into your life.
My Girl
When you are at the beginning of a new relationship, every girl is concerned about labeling things and how you'll represent her to your friends and family.
So when a girl hears you calling her 'my girl', it means more to hear than you might ever imagine. It gives her a sense of belonging that almost every girl secretly craves.
Also, with this pet name you are telling her that she is completely yours and you are showing her a level of commitment she was waiting to hear.
Besides, you are also telling her and the world how proud you are to have this woman by your side and there is nothing that would make her happier than to hear this.
Lover Girl
This girl is the woman you love and you are not afraid to tell her that out loud. She is your soulmate, the love of your life and the girl of your dreams.
You love her with all of your heart and you want to express your feelings for her in every way possible.
Juliet
I think we're all familiar with one of the most famous Shakespeare's tragedies. Of course, it's a story about the true love of Romeo and Juliet.
Be her Romeo, love and protect her the way Romeo did Juliet. Oh and I'm sure your story will be a bit different from theirs and have a happy ending.
See also: What To Do When You Just Can't Stop Thinking About Her
Pet Names To Call Your Girlfriend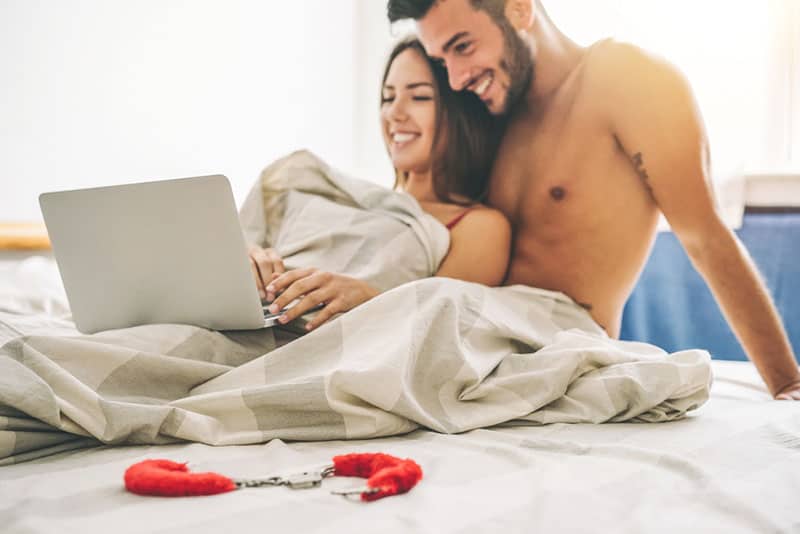 People with pets know just how deep our love for them is. Those little creatures steal your heart and end up being irreplaceable to you. And those cute names we call our pets can be adorable, however, I'm not here to talk about pets.
I'm here to show you a variety of pet names that you can call your girlfriend! Here are some that will definitely make her smile and feel deeply loved.
Brighty
If this girl looks beautiful and displays a hell load of happiness on her face all the time.
Cutie
She is very attractive and having her with you will make the moments more pleasant.
Doll
The girl is pretty and flawless.
Dream Girl
If she looks like the girl you want to spend the rest of your life with.
Fairy, Angel
If she is beautiful and has a kind heart.
Magical Fairy
If she is with you, all of life's troubles will go away in just a second.
Barbie
The girl is both beautiful and fashionable.
Honey Bunny
Bunnies are beautiful and she is sweet. So is this name honey bunny.
China Doll
A beautiful girl who can be broken easily (but you will never want to hurt her).
Fantasy
Suits a girl who looks like a fairy in real life (although she doesn't have the wings).
Flower
No explanation needed.
Pretty Lady
A truly beautiful girl with all the attractiveness and charming capabilities.
Sweetie
Sweet, meaningful and loving.
Sexy
Perfect for a girl you can't resist and find incredibly attractive.
Angel Eyes
A divine nickname that is also a huge compliment.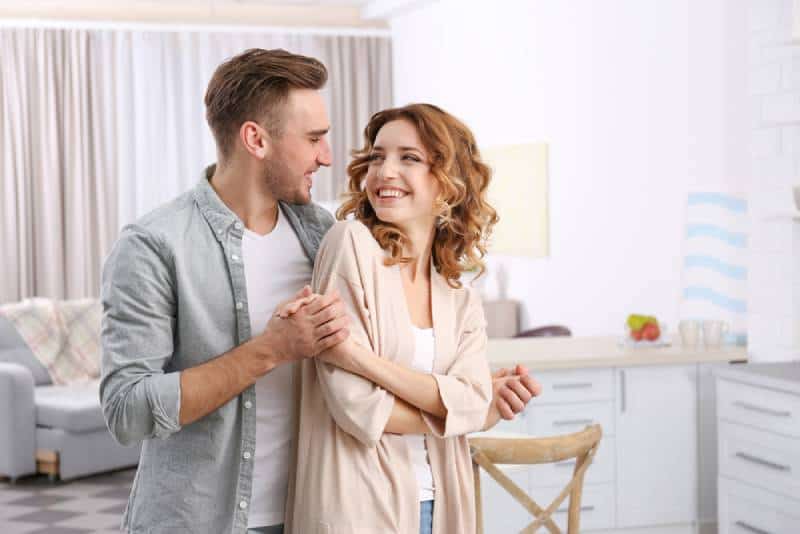 Lovebug
Who can resist this lovey-dovey pet name? She will melt upon hearing this adorable nickname.
Hottie
Similar to 'sexy' but a little more reserved (just a little).
Hot Stuff
When you want to kick it up a notch.
Angel Face
Beautiful, sentimental and impossible to be immune to.
Snuggle Puff
Such a cozy, loving name for a girl who just loves to cuddle.
Bubble Butt
This one is pretty self-explanatory.
Yummy
Okay, this one is screaming 'sex'. Call her 'Yummy' and watch her try and hide her naughty smile.
Sugar Lips
For girls with juicy, sexy lips you just can't get enough of.
Doll Face
For a girl whose face is at the same time cute and sexy as hell.
Cuddle Bug
Basically, a girl who loves to be cuddled will love to be called this.
Hot Mama
This is a fiery, hot thing to say to a girl who is sex on a stick.
Babylicious
A combo of 'baby' and 'delicious'. She's all yours.
Babycakes
The perfect nickname for the girl you just want to kiss all day long, as she is just so deliciously sweet.
Firecracker
This girl is feisty, opinionated and loud. In all the best ways possible.
Ma Cherie
This one is French for 'my dear' or 'my darling'.
Sweet Pea (or Sweetie Pie)
Yet another cute nickname or two that evoke feelings of closeness and connection.
Dreamboat
When she's an absolute dream.
Tigress
For a wild, untamed girl who doesn't shy away from showing her sexy, wild side.
See Also: Deep Love Quotes: 160+ Inspirational Phrases (For Him And Her)
Funny Names To Call Your Girlfriend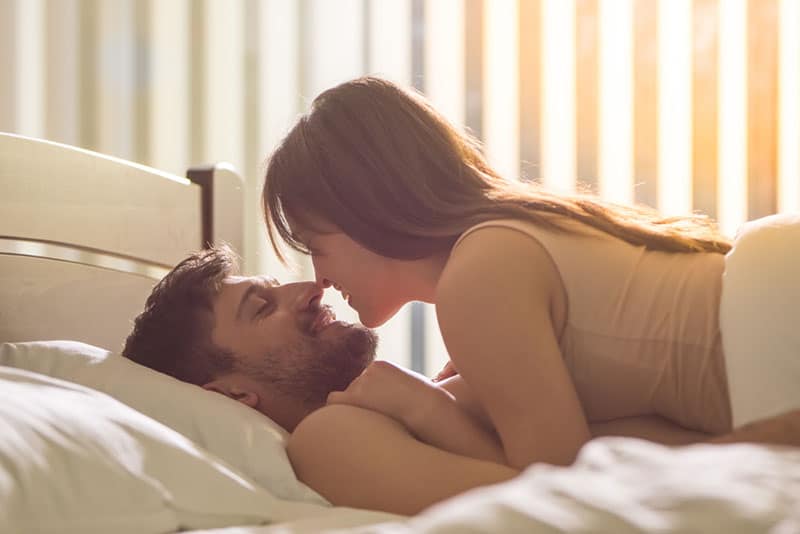 If your girl is a fun, carefree girl who doesn't take herself too seriously, this is the section for you; a list of fun names to call your girlfriend.
Make sure to choose something fun, original and playful. But remember—it's not supposed to make her feel embarrassed or hurt.
It is meant to be funny but also a cute nickname that's just for the two of you. Keep it light and fun!
Sparky
Whenever you look at her, you will get a full charge instantly.
Butterfly
For the happy, playful and sweet girl.
Little Monkey
It's a naughty nickname to call your naughty girlfriend.
Monkey Muffins
The best nickname to call your gooey girlfriend.
Pikachu
The perfect nickname for a Pokémon fan or an adorable cutie.
Dancing Feet / Happy Feet
It's a funny and cute name to call your girlfriend when she has an obsession with music or dancing or both.
Richie Rich
If your girlfriend is wealthy enough, it's fun to call her Richie Rich.
Fruit Loops
Just adorable, cheerful and colorful like the fruit loops. Make sure it doesn't depict a girl who is mentally ill.
Miss Kitty
It's a cute, affectionate and adorable name for your kittenlike girlfriend.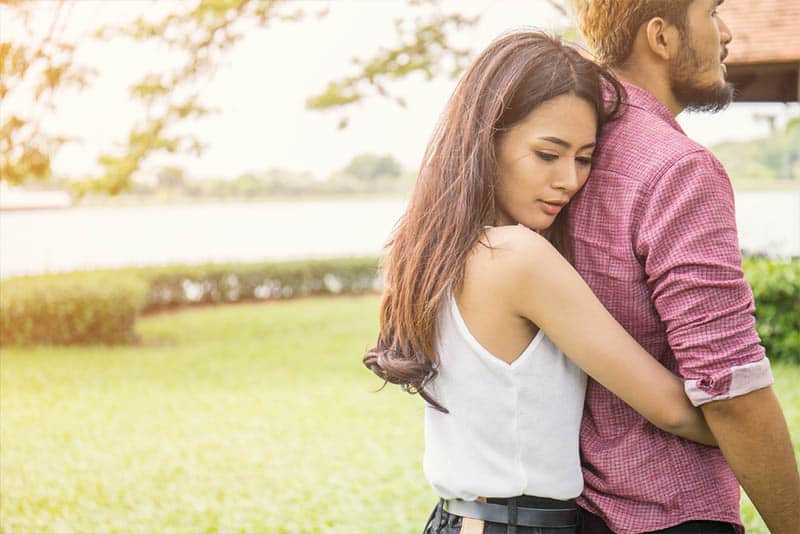 Shadow
She is your perfect partner in crime.
Panda
For a girl who is so adorable and humorous like Kung Fu Panda.
Pooky / Pookie*
Originally it was the name of a cute and lazy cat. It's a fun name to call someone anyway.
Wikipedia
It's a funny nickname for the know-it-all girlfriend.
Wookie (Star Wars)
Whenever she enters the room, she makes others laugh out loud.
Mini Me
For a cute girl who is always sweet and kind. She is, of course, a little one too.
Tiny
It's for a girl who is very short (no one can resist or hold a grudge for being called tiny).
Tea Cup
Yet another cute name to call your playful girlfriend. It has no logical meaning, though.
Shortie
If the girl you love is a short cutie.
Personality-Based Names To Call Your Girlfriend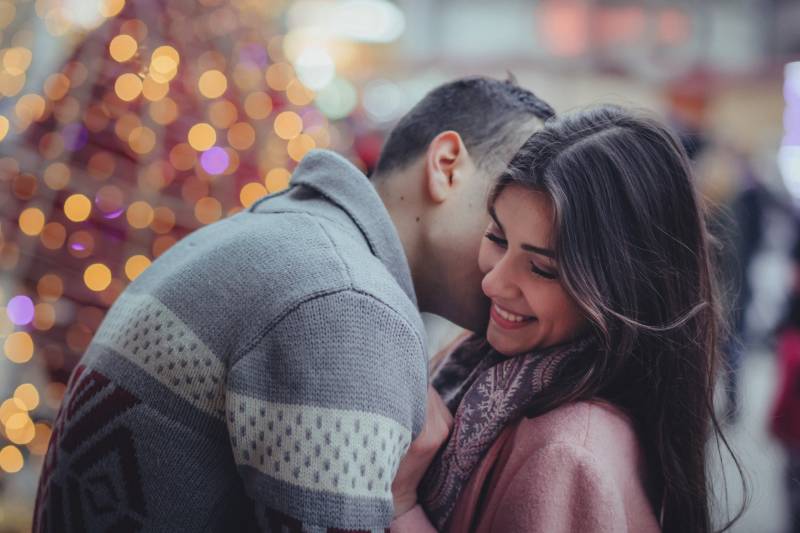 This is the best way to show your girl you know her inside and out. It is mostly based on her personality and not just anybody could call her a name based on this.
You have to know her on a deeper level for this, so trust me when I tell you, these nicknames are what you need if you want to impress your girl.
All Mine
You may not be the possessive type but that's okay. Calling her this will make her feel exclusive.
Wheels
It's for the girl who likes to drive.
Eye Candy
She will please your eyes and senses too.
Perfect
You can't find any flaws in her.
Boss
Cute nickname for a girlfriend or girl who always wants to take charge. When you call her 'Boss' and save her contact with the same name, the happiness she will be getting is just tremendous.
Champ
It's for a girl who always has things under control.
Brave Heart
We're sure this doesn't need any explanation.
Dragonfly
A symbol of transformation, if the girl is constantly changing from one to another for some good reasons.
Gangsta Baby
Although she looks like a gangster on the outside, in reality, she is just a playful kid on the inside.
Smile Maker
This girl will surely make others smile.
Amazon
A strong and tall girl.
Google
For a smart one!
Diamond
It's for a pure-hearted precious girl.
Meow
If she likes to cuddle like a kitty with you.
Rabbit
If the girl is cute and always running and doing things like a rabbit.
Kind Witch
She mesmerizes you whenever you look at her.
Daisy / Tulip / Rose
Flowers and girls are inseparable. Not just this but you can choose to call her by any floral name and we're sure she'll be happy.
Cupid Buttercup
Like the cartoon.
Brownie
If she has attractive brown eyes.
Destiny
If you think that she is made for you.
Care Bear/Caretaker
Slightly unusual but it is the best name for a caring heart.
Candy/Caramel
For a seriously sweet girl.
Cute Mama
The lady in your life who takes care of you and your kids. This name works best at intimate times.
Chef
She is an expert in the kitchen.
My Fighter
It's for a girl who fights with you all the time but you love her fights anyway.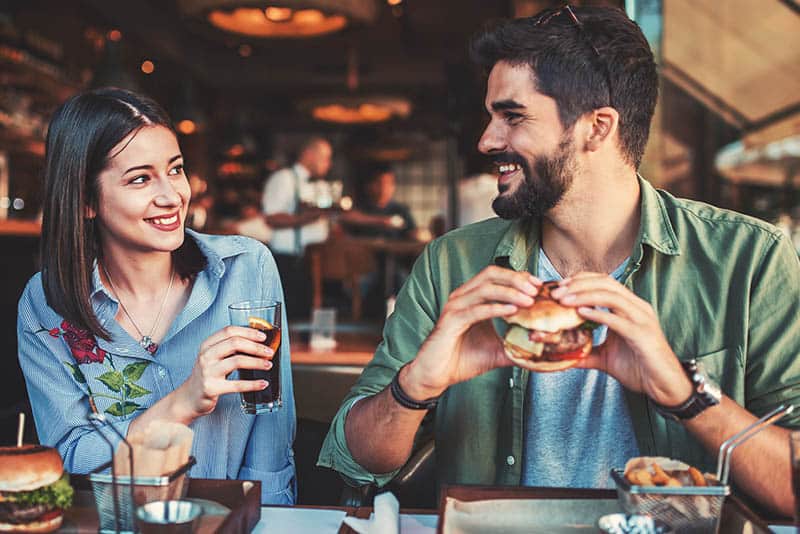 Tarzan
For a girl who behaves wild and exciting.
Tweety Pie
For a cute and confident girl.
Weirdo
She does have the strangest and unique personality but you love her for it.
Bright Eyes
If she has the most mesmerizing eyes.
Bree
For a gorgeous girl who is cool, smart and charming inside and out.
Cupcake
For a girl who is sweet and never boring.
Dimples
If she has dimples on her cheeks.
Ecstasy
This name would fit the girl who can just intoxicate you.
Fluffy
It would suit a girl who is as soft as a pillow.
Genius/Brainy
If your girlfriend is extremely intelligent, why don't you admire her by giving this name.
Honey Bunch
One of the sweet names to call your girlfriend. This name suits a girl who is seriously sweet.
Hummingbird
For a girl who is quirky, spontaneous and fast.
Lil Dove or Little Dove
For a girl who is fragile and pure like a dove.
Lucky
If the girl you love makes you think that you are lucky.
Lucky Charm
Because she makes you feel fortunate and she brings you good luck.
Tiger Toes
A cute name to call a girl who is short-tempered.
Melody
If she has a great melodious voice.
Smiley/Gigglemug
If she has a habitually smiling face.
Shoppy
This girl will shop at all times. Whenever she is happy, she will shop and she will do this even at times of depression too.
Peaches
For a girl who blushes often.
Pumpkin
It is for the girl who is bright, adorable and cute.
Sprinkles
If she spreads happiness and brings fun to your life like a dessert topping.
Summer
She brings light to your life.
Supergirl
If you think your girl is extraordinary and has a superpower.
Teddy Bear
For an extremely cute and huggable girl.
Tricky
A girl who is almost difficult to understand yet you love her.
Twinkle / Twinkie
This suits a girl who will brighten your life like a twinkling star.
Wonderful
For a girl who is filled with wonder.
Odie
Your best friend forever.
Bestie
It's one of the most common names to call your best girlfriend.
Food-Related Cute Pet Names To Call Your Girlfriend
If you're a foodie and especially if your significant other is too, this is what you need right now—a collection of awesome but cute nicknames that are food-related and therefore remind you of something delicious and sweet!
There's a whole range of nicknames here, so pick one that suits your bae's personality best!
Peanut
If your girl's tough on the outside but a sweetheart on the inside, Peanut can be a good choice. It also suits a girl who is a bit smaller in size.
Pumpkin
She is adorable and very attractive like a pumpkin is.
Waffle
If you like the girl just like you like a waffle.
Snookie
The perfect combination of sweetness and uniqueness.
Peaches
If she resembles a peach by her sweetness and beauty.
Coco
If you are completely addicted to her and think like you can't live without her.
Donut
For a girl who is as addictive as a donut (it's good to skip this name if she is overweight though).
Maggie
She will do any work very quickly, like 2-minute Maggi noodles.
Cookie
This suits a girl who is fun to talk to.
Sugar Cube
If she is really sweet like sugar.
Sugar Lumps
Adding her sweetness would make your life taste sweet in everything you do. Such a sweet person!
Candy
Who doesn't love candy? Give it up for the sweet girl in your life.
Kit Kat / Lollipop
For a girl who is as sweet as chocolate or candy.
Butter Cup
She behaves like a gangster but in reality, she will play with a teddy bear.
Honey Bun
For a girl who is sweet and delicious like a honey bun.
Love Muffin
When you just want to eat her up.
Movie-Inspired Pet Names To Call Your Girlfriend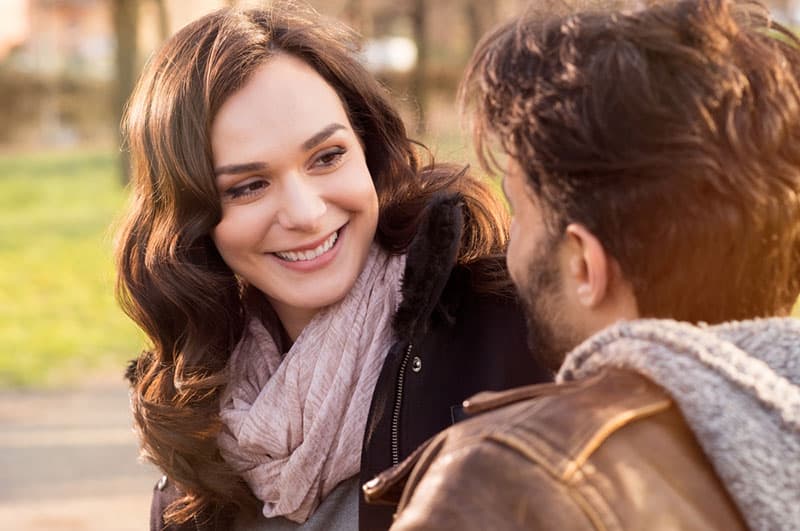 This is for all the girls who are total movie buffs! Maybe she's into dramas and thrillers now but I bet she used to be a real Disney fan!
So here are some nicknames that will remind her of all those cute and strong characters she used to love watching on TV.
Barbie Doll
For a girl who dresses up like a doll. It also suits a girl who is as perfect as Barbie.
Cinderella
If you perceive her like a princess.
Elsa (Frozen)
For a girl who is gorgeous, incredibly sweet and shy.
Minnie Mouse
This is great for a girl who is short and sweet.
Mermaid
If she has the unrivaled beauty of a mermaid character.
Fauna (Sleeping Beauty)
Because she is perfect and irresistible.
Khaleesi (Game Of Thrones)
For a girl who was born with leadership qualities.
Pooh, Winnie The Pooh
This is for a girl who is friendly and childlike.
Tinkerbell
For a girl who is cute, adorable and sweet like a fairy.
Unusual And Rare Nicknames For Girlfriend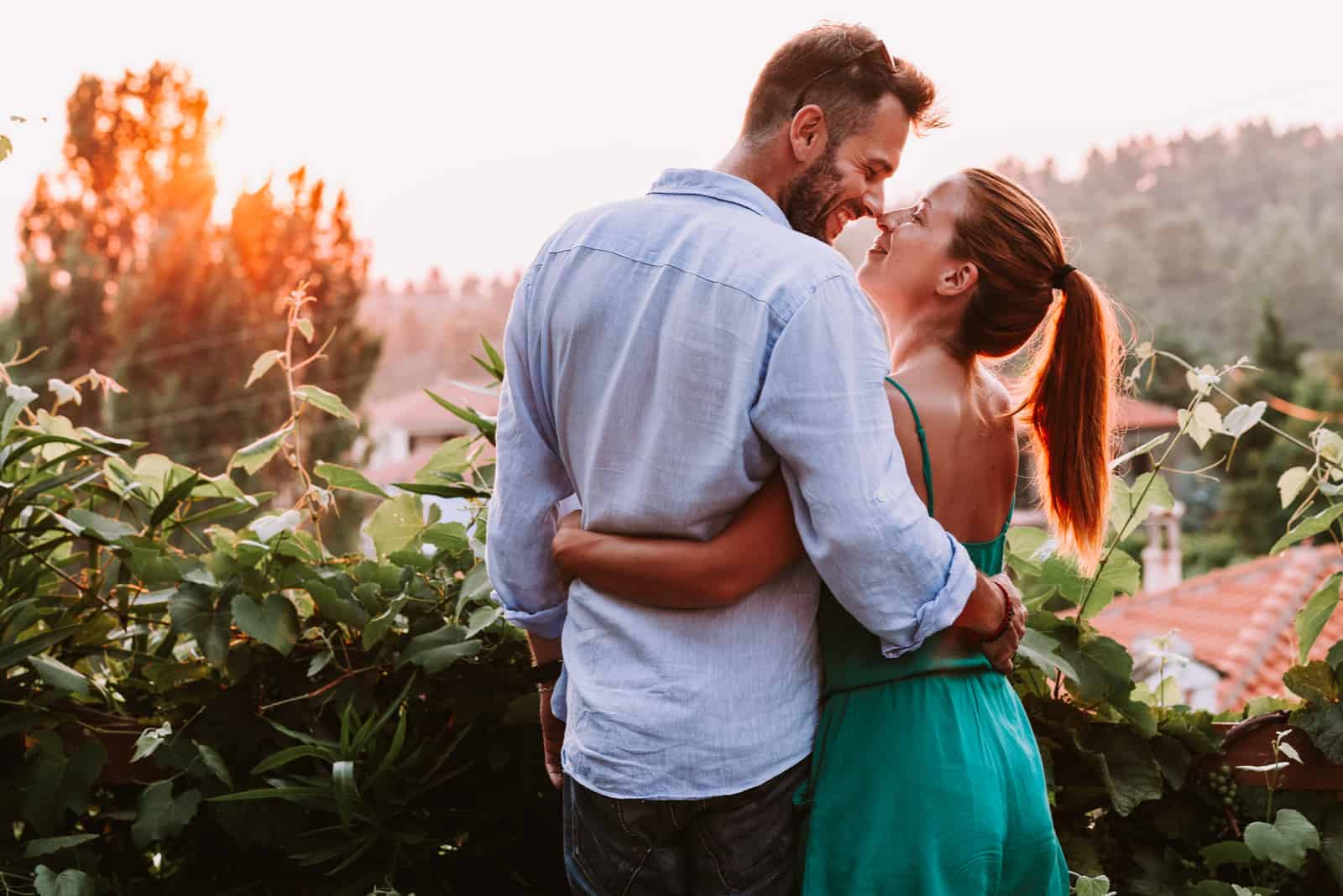 If you want to call your girlfriend something that is definitely not heard every day, this is your list. These cute nicknames for girlfriend below are so unique, rare and beautiful.
Feel free to use one for your girl if you think she'd be into this sort of thing! It is definitely different but in a good way!
Jia (Chinese)
If the girl is auspiciously beautiful.
Charmy
Another word for charming.
Mili
If she reminds you of a name that starts with 'Mi'. For example, Milea, Miley, Milica, Milabelle, etc.
Mishti
If she is sweet enough, call her the name Mishti. Also, it's a shorthand version of the names Misha and Mishavonna.
Wishi
If she desires everything.
Lana
Denotes attractive and beautiful or it can be a shorthand version of the name Alana.
Mabel
My beautiful one.
Cute Names To Call Your Girlfriend In Spanish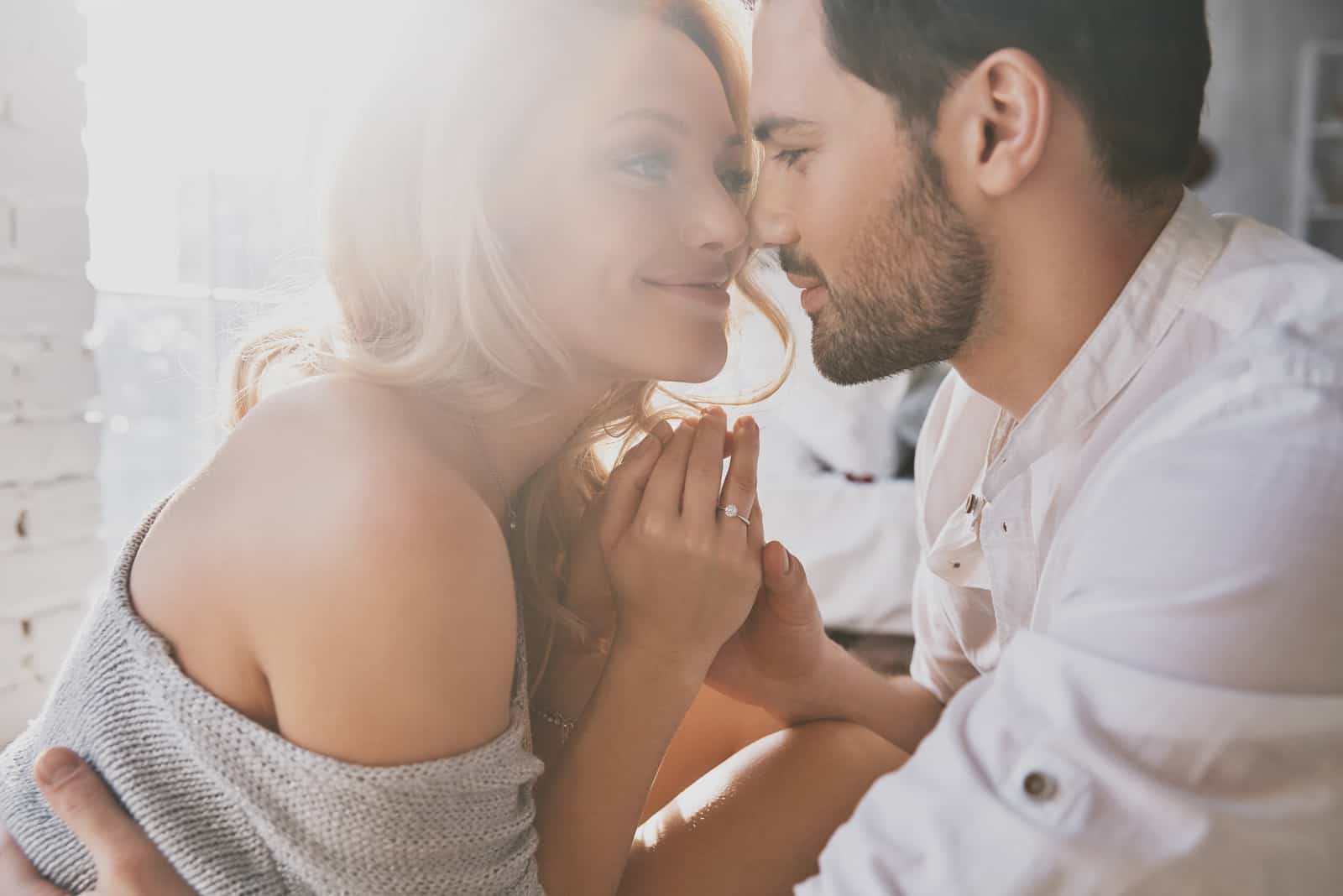 For me, Spanish will always be the language of love and passion. Everything sounds so much cuter and more adorable in this language. If you don't believe me, check out this short list of unique names to call your girlfriend in Spanish.
Amor
The meaning of this short but lovely nickname is 'love'.
Mi Alma
This wonderful contact name has an even more beautiful meaning; 'my soul'.
Mi Vida
Mi vida means 'my life' in English and it's such a great choice for your girl.
Hermosa
Here's a pretty name for your pretty gal. The meaning of this nickname is 'beautiful'.
Bonita
This pet name has a similar meaning to the one above; 'cute or pretty'.
Mi Luz
A beautiful nickname with a very special meaning; 'my light'.
Mi Corazon
She is your love and your heart. That's why she deserves this nickname that means exactly that; 'my heart'.
Lindura
If you want an unusual nickname for your girl, here's the perfect choice for you. The meaning of this unique name is 'prettiness or loveliness'.
Guideline On How To Pick The Perfect Nickname: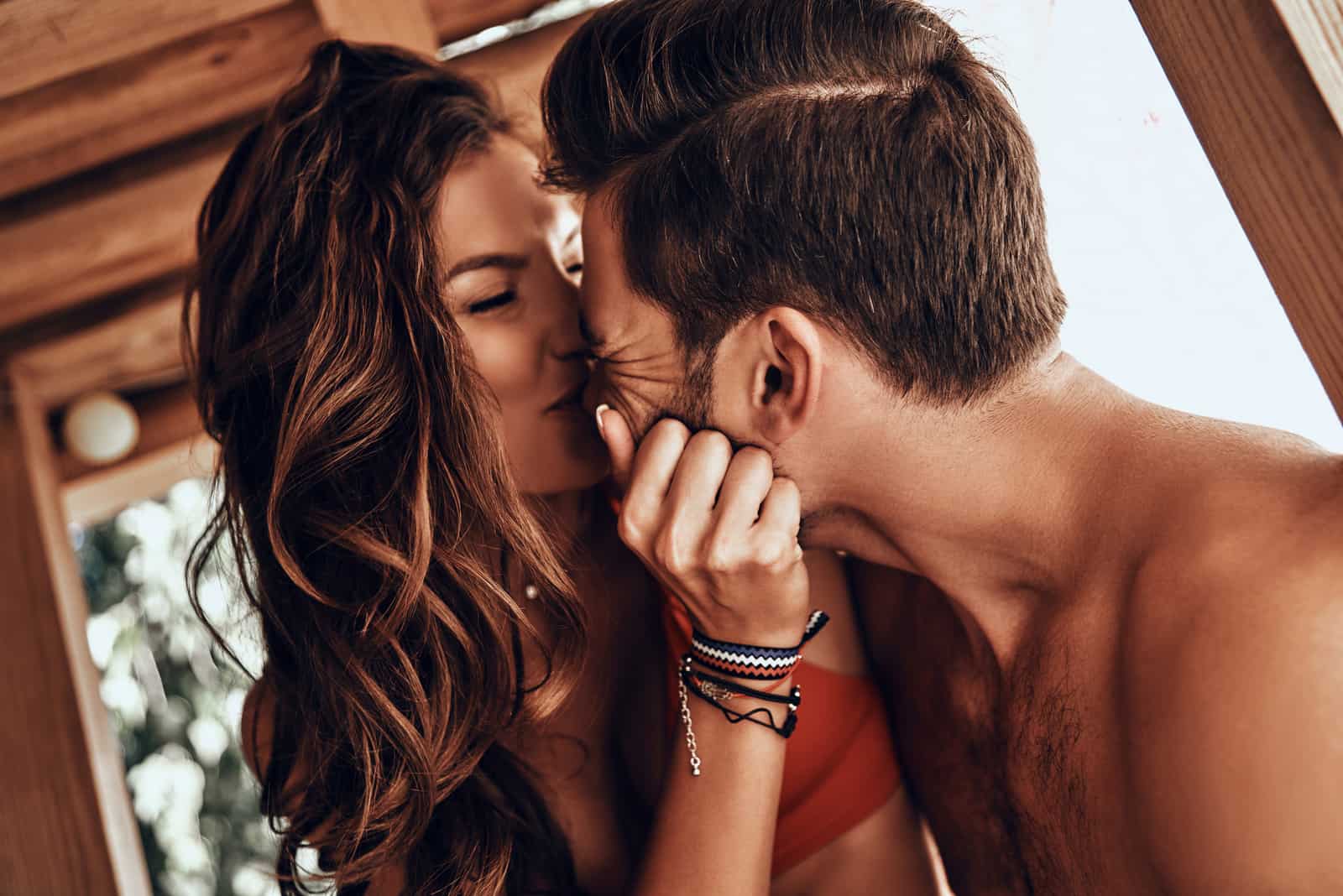 Make sure to choose a cute nickname that actually means something to both of you. It's supposed to be a special thing that is just between the two of you.
So, don't choose just any random thing. Make it special and meaningful. Show your girl you really know her heart!
Don't pick a nickname until you really know this girl. Get to know her personality and her likes and dislikes.
You don't want to accidentally pick something offensive or off-putting. Know your audience!
Don't hesitate to use inside jokes and movie references! This is a big plus.
That way, you two are the only ones who know the true meaning behind the cute nickname and that's an awesome feeling.
You can earn bonus points by choosing something that goes along with your surname! Be playful and make her see you're serious about her by using part of your name as a cute nickname for her. She'll be bursting with happiness.
See also: List Of 350+ Top Sexy Girl Names To Choose From & Meanings
Final Words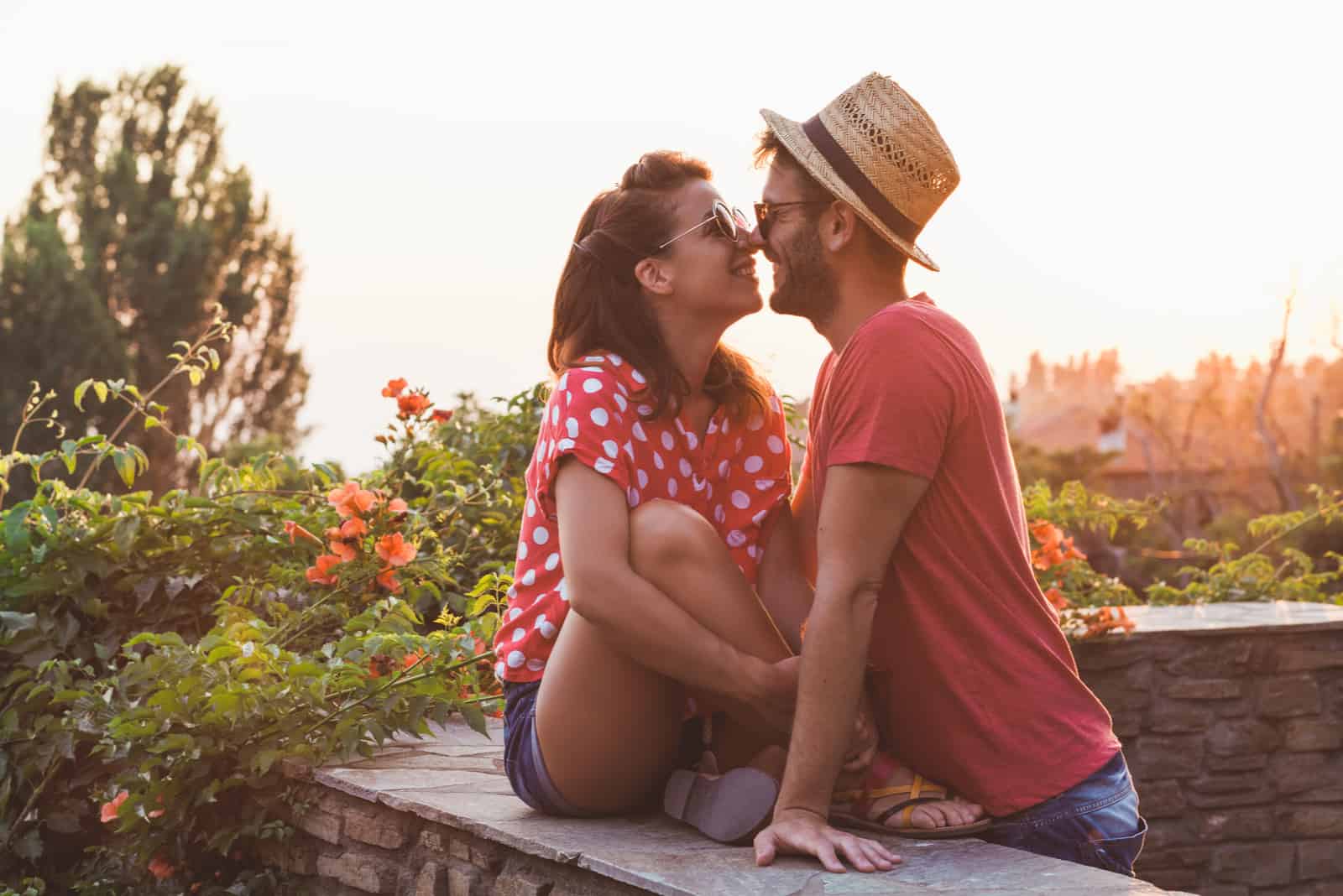 I hope you enjoyed our collection of adorable names to call your girlfriend and, of course, I hope you found the right one for your bae.
Giving your girl a pet name isn't just some ordinary sweet action you make, it's also an expression of true love, connection and intimacy. Choosing the nickname that goes best with her personality will certainly make her feel appreciated, cherished and respected.
Even though many people think that giving each other cute nicknames in a relationship isn't important at all, the fact is that the real happiness lies in those little things we neglect so often.
So, step in the sweetheart territory and choose the most special nickname for your special girl!