Saying goodbye to friends, family, a coworker, or a loved one is one of the hardest things we have to do in life, but these farewell quotes will definitely make it a little easier.
Putting feelings into words is a true art in itself and you have every right to feel confused and lost about what to say.
You want to make the parting moment memorable and special, but you're scared that you might overdo it or make it less memorable, right?
Don't worry, we've got you covered here! This is the ultimate list of inspirational quotes for a farewell to help make your goodbyes truly special:
Farewell Quotes

For Friends

Farewell Quotes

For Family

Farewell Quotes

For Someone You Love

Funny

Farewell Quotes

Farewell Quotes

For Coworkers

Farewell Quotes

For A Boss
Farewell Quotes For Friends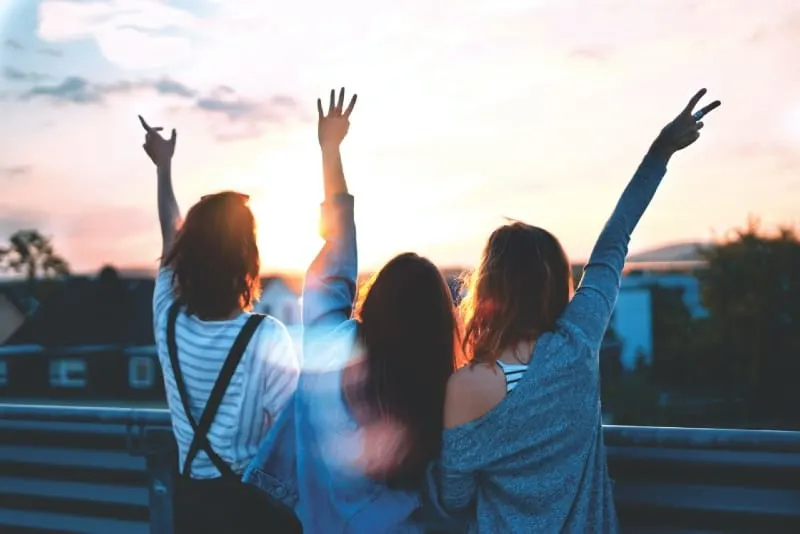 1. "May the road rise up to meet you, may the wind be ever at your back. May the sun shine warm upon your face and the rain fall softly on your fields. And until we meet again, may God hold you in the hollow of his hand." – Irish Blessing
2. "You have been my friend. That in itself is a tremendous thing." – E.B. White (Charlotte's Web)
3. "Can miles truly separate you from friends? If you want to be with someone you love, aren't you already there?" – Richard Bach
4. "How lucky I am to have something that makes saying goodbye so hard." – A. A. Milne (Winnie-the-Pooh)
5. "Never say goodbye because goodbye means going away and going away means forgetting." – J.M. Barrie (Peter Pan)
6. "Good friends never say goodbye. They simply say "See you soon."" – Unknown
7. "A farewell is necessary before we can meet again, and meeting again, after moments or a lifetime, is certain for those who are friends." – Richard Bach
8. "You and I will meet again,
When we're least expecting it,
One day in some far off place,
I will recognize your face,
I won't say goodbye my friend,
For you and I will meet again." – Tom Petty
9. "The pain of parting is nothing to the joy of meeting again." – Charles Dickens
10. "Nothing makes the earth seem so spacious as to have friends at a distance; they make the latitudes and longitudes." – Henry David Thoreau
11. "Goodbyes are not forever, are not the end; it simply means I'll miss you until we meet again." – Unknown
12. "So long as the memory of certain beloved friends lives in my heart, I shall say that life is good." – Helen Keller
13. "Yesterday brought the beginning, tomorrow brings the end, though somewhere in the middle we became the best of friends." – Unknown
14. "Though miles may lie between us, we are never far apart, for friendship doesn't count miles, it's measured by the heart." – Unknown
15. "Missing someone gets easier every day because even though it's one day further from the last time you saw each other, it's one day closer to the next time you will." – Unknown
See also: 98 Best Last Words To Say To An Ex (No Matter The Situation)
Farewell Quotes For Family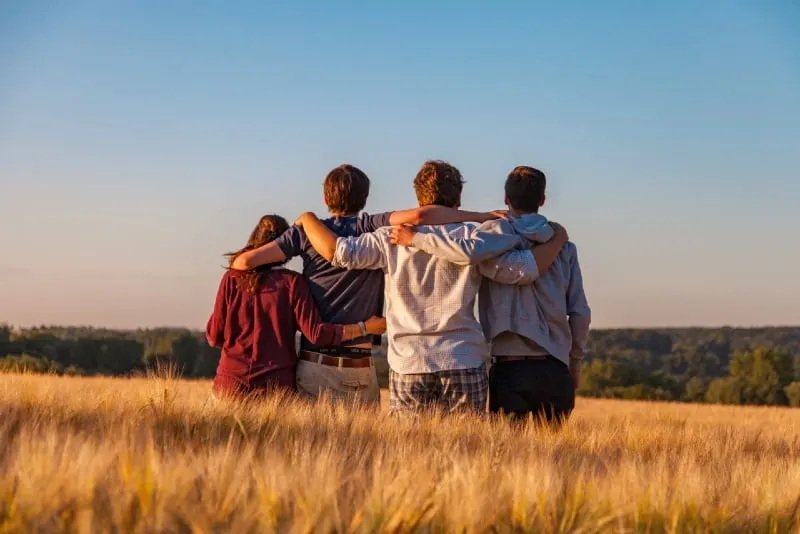 16. "They must often change, who would be constant in happiness or wisdom." – Confucius
17. "Every new beginning comes from some other beginning's end." – Semisonic
18. "It's time to say goodbye, but I think goodbyes are sad and I'd much rather say hello. Hello to a new adventure." – Ernie Harwell
19. "Farewell! God knows when we shall meet again." – William Shakespeare
20. "It is so hard to leave — until you leave. And then it is the easiest thing in the world." – John Green
21. "If you're brave enough to say goodbye, life will reward you with a new hello." – Paulo Coelho
22. "Goodbyes make you think. They make you realize what you've had, what you've lost, and what you've taken for granted." – Ritu Ghatourey
23. "Some people come into our lives and quickly go. Some stay for a while, leave footprints on our hearts, and we are never, ever the same." – Flavia Weedn
24. "Don't cry because it's over. Smile because it happened." – Dr. Seuss
25. "It's sad, but sometimes moving on with the rest of your life starts with goodbye." – Carrie Underwood
26. "I can't remember all the times I told myself to hold on to these moments as they pass." – Counting Crows
27. "It's not the days in life we remember, rather the moments." – Walt Disney
28. "All changes, even the most longed for, have their melancholy; for what we leave behind us is a part of ourselves; we must die to one life before we can enter another." – Anatole France
29. "Our memories of yesterday will last a lifetime. We'll take the best, forget the rest, and someday will find that these are the best of times." – Styx
30. "The magic thing about home is that it feels good to leave, and it feels even better to come back." – Wendy Wunder
Farewell Quotes For Someone You Love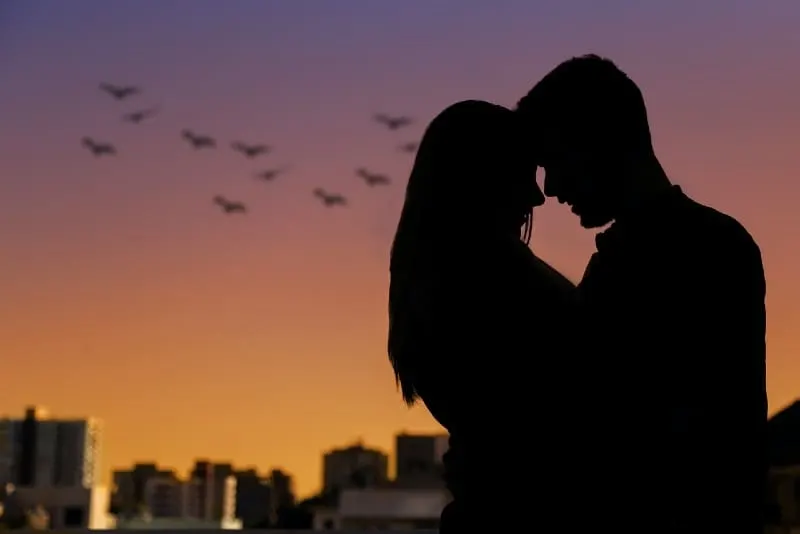 31. "We'll meet again,
Don't know where, don't know when,
But I know we'll meet again,
Some sunny day." – Vera Lynn (We'll Meet Again)
32. "This is not a goodbye, my darling, this is a thank you." – Nicholas Sparks (Message in a Bottle)
33. "I have learned along my journey that letting go doesn't mean loving less." – Alex Elle
34. "Man's feelings are always purest and most glowing in the hour of meeting and of farewell." – Jean Paul Richter
35. "The two hardest things to say in life is hello for the first time and goodbye for the last." – Moira Rogers
36. "A man never knows how to say goodbye; a woman never knows when to say it." – Helen Rowland
37. "Saying goodbye doesn't mean anything. It's the time we spent together that matters, not how we left it." – Trey Parker
38. "Goodbye is the hardest thing to say to someone who means the world to you, especially when goodbye isn't what you want." – Unknown
39. "The return makes one love the farewell." – Alfred de Musset
40. "There are no goodbyes for us. Wherever you are, you will always be in my heart." – Mahatma Gandhi
41. "The story of life is quicker than the wink of an eye, the story of love is hello and goodbye, until we meet again." – Jimi Hendrix
42. "Only in the agony of parting do we look into the depths of love." – George Eliot
43. "The reason it hurts so much to separate is because our souls are connected." – Nicholas Sparks (The Notebook)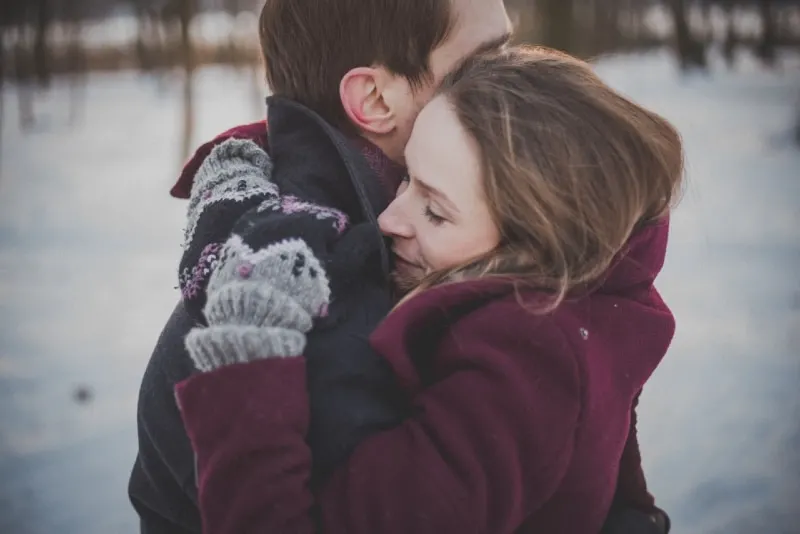 44. "Goodbyes are only for those who love with their eyes. Because for those who love with heart and soul there is no such thing as separation." – Rumi
45. "I thought I was stronger than a word, but I just discovered that having to say goodbye to you is by far the hardest thing I've ever had to do." – Colleen Hoover
46. "You know it's love when you have been saying goodbye for how many times but still you're not ready to leave." – Unknown
47. "You've changed me forever. And I'll never forget you." – Kiera Cass
48. "Saying goodbye is the hardest solution of any problem. But sometimes it's the only choice we have." – Anurag Prakash Ray
49. "At some point, you have to realize that some people can stay in your heart but not in your life." – Unknown
See also: 160 Emotional I Miss You Quotes For Him And Her
Funny Farewell Quotes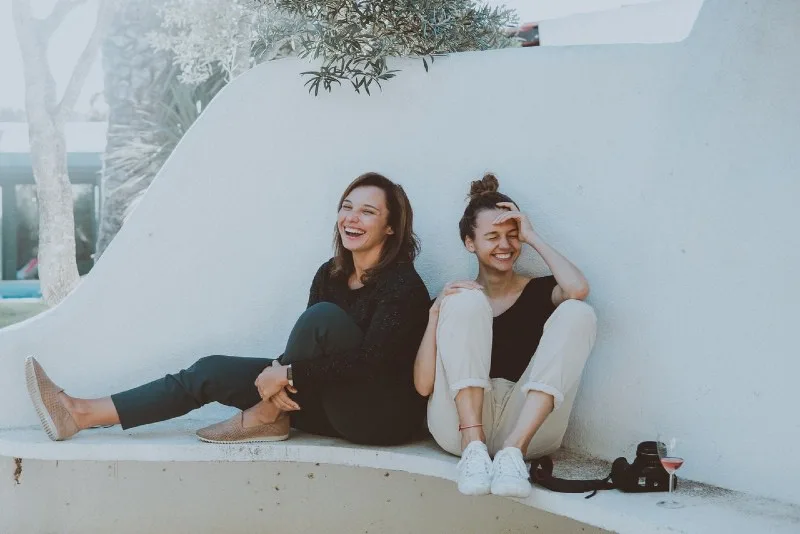 50. "I'll see you in another life. When we are both cats." – David Aames (Vanilla Sky)
51. "I make it easier for people to leave by making them hate me a little." – Cecelia Ahern
52. "See you later, alligator." – Bobby Charles
53. "Bye Felicia!" – Friday
54. "On the outside, know that we may be smiling and wish you farewell. But on the inside, we are desperately praying that you will quit your new job and come back to work with us again." – Unknown
55. "So long, and thanks for all the fish!" – Douglas Adams
56. "Having awesome coworkers is a bad habit, because it'll be impossible to work with someone else now that you're leaving." – Unknown
57. "We are really going to miss trying to avoid you around here." – Unknown
58. "Don't ever tell anyone anything. If you do, you start missing everybody." – J.D. Salinger
59. "Goodbye, Vietnam! That's right, I'm history, I'm outta here, I got the lucky ticket home, baby." – Good Morning Vietnam
60. "I'll miss you until you come back but I hope you'll make up for it by getting me awesome gifts. Bon voyage." – Unknown
61. "Some cause happiness wherever they go; others whenever they go" – Oscar Wilde (The Duchess of Padua)
62. "Goodbye, don't cry! We won't!" – Unknown
63. "You have brains in your head. You have feet in your shoes. You can steer yourself in any direction you choose." – Dr. Seuss (Oh, the Places You'll Go)
Farewell Quotes For Coworkers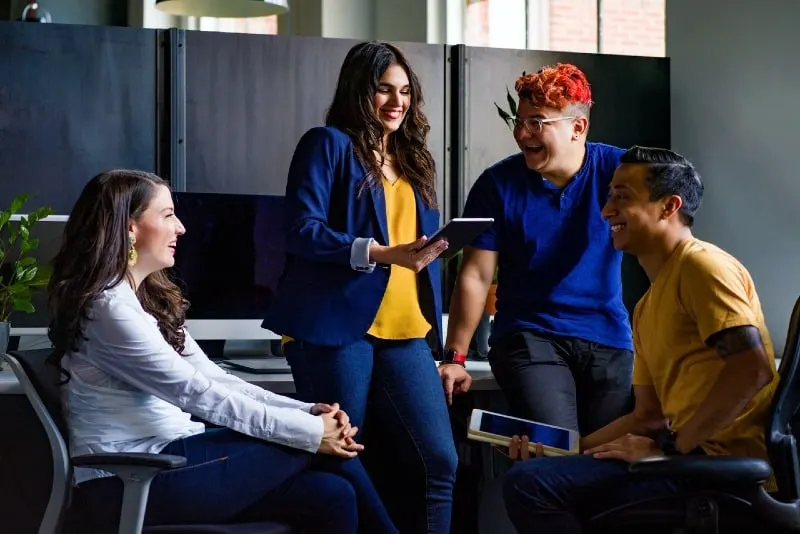 64. "With your resignation your employment in this office may finish, but the sweet memories of working with you will never diminish." – Unknown
65. "Great is the art of beginning, but greater is the art of ending." – Henry Wadsworth Longfellow
66. "Be well, do good work, and keep in touch." – Garrison Keillor
67. "This is the beginning of anything you want." – Unknown
68. "Thank you for everything that you've accomplished so far, and good luck to everything you will in the future." – Unknown
69. "Relax, enjoy yourself, try something new." – Unknown
70. "You've been great at your work, I am sure that at your new job your performance will be sensational as well." – Unknown
71. "May you have warm words on a cool evening, a full moon on a dark night, and a smooth road all the way to your door." – Irish Toast
72. "So, old friends, now it's time to start growing up, taking charge, seeing things as they are, facing facts, not escaping them, still with dreams, just reshaping them, growing up." – Stephen Sondheim
73. "Satisfaction lies in the effort, not in the attainment, full effort is full victory." – Mahatma Gandhi
74. "No distance of place or lapse of time can lessen the friendship of those who are thoroughly persuaded of each other's worth." – Robert Southey
75. "True friends don't say good-bye, they just take extended leaves of absences from each other." – Unknown
76. "Life is a journey, not a destination." – Ralph Waldo Emerson
77. "This is the beginning of anything you want." – Unknown
Farewell Quotes For A Boss
78. "You have always been… more of a friend, less of a colleague, more of a leader, less of a boss. Farewell." – Unknown
79. "Other bosses give orders, you gave us direction. Other bosses give targets, you gave us a vision. Other bosses lead by authority, you have always led us by respect. Farewell to a boss, like no other." – Unknown
80. "Your farewell marks the end of the glory days that our team has seen. Because you are the best boss there could ever have been. Goodbye." – Unknown
81. "Success and failure are a part and parcel of everyday work life's highs and lows. But the memories of working with an inspirational boss like you will never go. Farewell." – Unknown
82. "As you move outside the cold walls of the office, we can't wait to begin a warm friendship on the outside. Farewell." – Unknown
83. "Other bosses lead by authority, you have always led us by respect. Farewell to a true leader!" – Mike O'Halloran
84. "Your arrival in the office was as our Boss, but your departure from the office will be as a Friend. Farewell, mate." – Unknown
85. "Dear boss… you are leaving this office, but your legacy will remain here forever. Farewell." – Unknown
86. "A great teacher is not necessarily a great mentor. A great mentor is not necessarily a great leader. A great leader is not necessarily a great teacher. But you have been a great teacher, mentor, leader and boss – all rolled into one. Farewell." – Unknown
87. "You may have been my boss for just a few years, but your inspirational and motivational words of advice will push me to do my best for the rest of my life. Farewell." – Unknown
I hope you've been able to pick some of the most inspiring farewell quotes and I hope they will make this difficult time of absence a little less challenging for both you and your special person.
Whenever you're feeling down, let these goodbye quotes make your heart grow fonder and help you find a silver lining!