I don't know if it's just me, but when someone mentions Hollywood, romantic love is the first thing that pops into my mind.
Let's face it – it doesn't matter whether you're watching a romantic movie, a horror story, or a comedy, there will always be a dash of romance involved.
Well, all of these movies about lifetime love have brought us a hoard of romantic quotes you can use on different occasions.
It doesn't matter if you're admitting your feelings for someone or if you just want to remember what true love looks like – these are for you.
Here is the ultimate collection of the best love quotes from movies (and some TV shows) all in one place:
Famous Quotes From Movies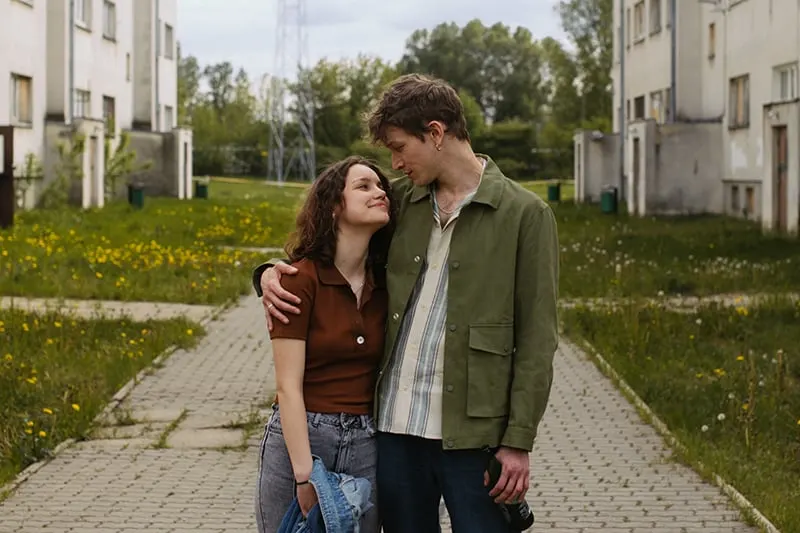 I can bet you one thing: you've heard most of these romantic movie quotes. These movies are so famous that literally, everyone has watched them.
1. "So it's not gonna be easy. It's gonna be really hard, and we're gonna have to work at this every day. But I wanna do that because I want you. I want all of you, forever. You and me. Every day." — Noah Calhoun, The Notebook
2. "You will never age for me, nor fade, nor die." — Shakespeare In Love
3. " Jerry Maguire: I love you. You… you complete me. And I just…
Dorothy: Shut up, just shut up. You had me at 'hello.'" — Jerry Maguire
4. "Don't forget: I'm also just a girl, standing in front of a boy, asking him to love her." — Notting Hill
5. "It was a million tiny little things that, when you added them all up, they meant we were supposed to be together, and I knew it. I knew it the first time I touched her. It was like coming home, only to no home I'd ever known. I was just taking her hand to help her out of a car, and I knew it. It was like magic." — Sleepless in Seattle
6. "Now you know there was a man named Jack Dawson, and that he saved me in every way that a person can be saved. I don't even have a picture of him. He exists now only in my memory." — Titanic
7. "Our love is like the wind. I can't see it, but I can feel it." — A Walk to Remember
8. "With the whole world crumbling, we pick this time to fall in love." — Casablanca
9. "Love means never having to say you're sorry." — Love Story
10. "Me and Jenny goes together like peas and carrots." — Forrest Gump
11. "The only feeling of real loss is when you love someone more than you love yourself." — Good Will Hunting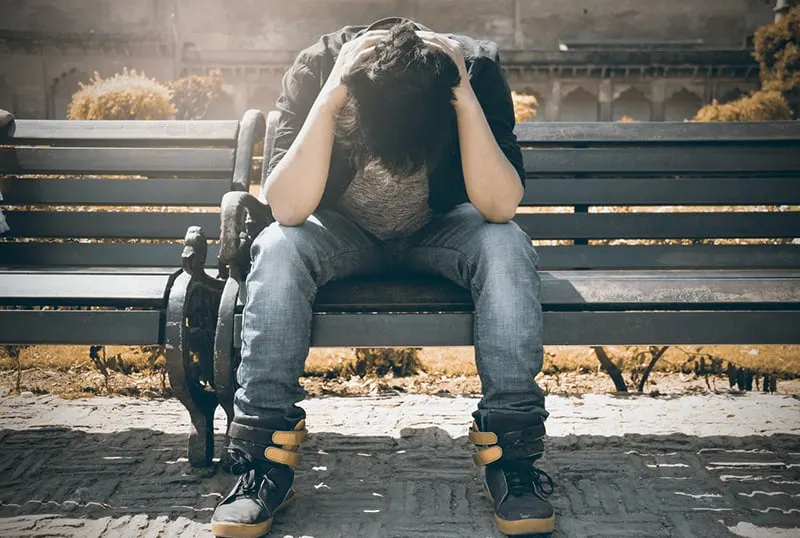 12. "What do you want? You want the moon? Just say the word, and I'll throw a lasso around it and pull it down. Hey, that's a pretty good idea. I'll give you the moon." — It's a Wonderful Life
13. "In my opinion, the best thing you can do is find someone who loves you for exactly what you are. Good mood, bad mood, ugly, pretty, handsome, what have you." — Juno
14. "Beautiful Aurelia, I've come here with a view of asking you to marriage me. I know I seems an insane person—because I hardly knows you—but sometimes things are so transparency, they don't need evidential proof. And I will inhabit here, or you can inhabit with me in England." — Love Actually
15. "Love is passion, obsession, someone you can't live without. I say, fall head over heels. Find someone you can love like crazy and who will love you the same way back. How do you find him? Well, you forget your head, and you listen to your heart. And I'm not hearing any heart. Cause the truth is, honey, there's no sense living your life without this. To make the journey and not fall deeply in love, well, you haven't lived a life at all. But you have to try, cause if you haven't tried, you haven't lived." — Meet Joe Black
16. "All my life, you made me believe I was only worth what someone would pay for me! But Christian loves me. He loves me. He loves me, Harold. And that is worth everything." — Moulin Rouge
17. "My love, I cannot tell you how thankful I am for our little infinity. I wouldn't trade it for the world. You gave me a forever within the numbered days, and I'm grateful." — The Fault in Our Stars
18. "I hate the way you talk to me and the way you cut your hair. I hate the way you drive my car. I hate it when you stare. I hate your big dumb combat boots and the way you read my mind. I hate you so much it makes me sick; it even makes me rhyme.
I hate it. I hate the way you're always right. I hate it when you lie. I hate it when you make me laugh, even worse when you make me cry. I hate it when you're not around and the fact that you didn't call.
But mostly, I hate the way I don't hate you. Not even close, not even a little bit, not even at all." — 10 Things I Hate About You
19. "I love you very much, probably more than anybody could love another person." — 50 First Dates
20. "You make me want to be a better man." — As Good as It Gets
Inspirational Quotes From Movies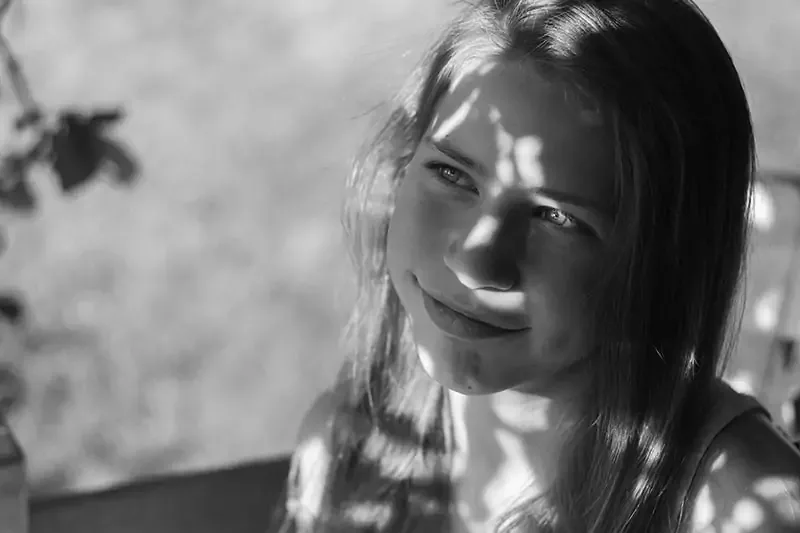 Not sure whether you should confess your feelings to your crush? Or have you just lost faith in happily ever after? Read these inspirational love quotes from movies to change your mind.
1. "The best love is the kind that awakens the soul; that makes us reach for more, that plants the fire in our hearts and brings peace to our minds. That's what I hope to give you forever." — The Notebook
2. "They say when you meet the love of your life, time stops, and that's true." — Big Fish
3. "It seems right now that all I've ever done in my life is making my way here to you." — Bridges of Madison County
4. "What I'm trying to say, very inarticulately, is that, um, in fact, perhaps despite appearances, I like you, very much. Just as you are." — Bridget Jones's Diary
5. "I wish I knew how to quit you." — Brokeback Mountain
6. "You have bewitched me, body and soul, and I love… I love… I love you." — Mr. Darcy, Pride and Prejudice
7. "You should be kissed and often, and by someone who knows how." — Gone With the Wind
8. "The greatest thing you'll ever learn is just to love and be loved in return." — Moulin Rouge
9. "I think I'd miss you even if we'd never met." — The Wedding Date
10. "You're the first boy I ever kissed, Jake, and I want you to be the last." — Sweet Home Alabama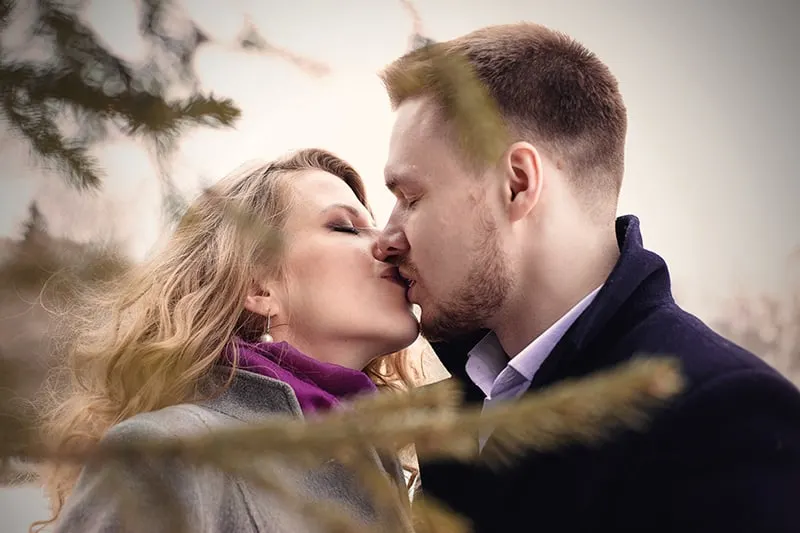 11. "I knew that when I kissed this girl, I would be forever wed to her. So I stopped. I stopped, and I waited. I waited for a moment longer. Then I just let myself go." — The Great Gatsby
12. "It's like in that moment the whole universe existed just to bring us together." —Serendipity
13. "If you love someone, you say it, you say it right then, out loud. Otherwise, the moment just passes you by." — My Bestfriend's Wedding
14. "I would rather share one lifetime with you than face all the ages of this world alone." —Lord of the Rings: The Fellowship of the Ring
15. "I vow to fiercely love you in all your forms, now and forever. I promise to never forget that this is a once in a lifetime love." — The Vow
16. "I hope it's okay if I love you forever." — Ally, A Star Is Born
17. "I wanted it to be you, I wanted it to be you so badly." — You've Got Mail
18. "I am here, and I am looking at her. And she is so beautiful. I can see it. This one moment when you know you're not a sad story. You are alive, and you stand up and see the lights on the buildings and everything that makes you wonder." — The Perks of Being a Wallflower
19. "Swoon. I'll catch you" — The English Patient
20. "The only way to beat my crazy was by doing something crazy yourself. Thank you. I love you. I knew it the minute I met you. I'm sorry it took so long for me to catch up. I just got stuck." — Silver Linings Playbook
21. "I've come here with no expectations, only to profess, now that I am at liberty to do so, that my heart is, and always will be, yours." — Sense and Sensibility
22. "Some love stories aren't epic novels — some are short stories. But that doesn't make them any less filled with love." — Sex and the City
23. "It doesn't matter if the guy is perfect or the girl is perfect, as long as they are perfect for each other." — Good Will Hunting
24. "I will return. I will find you. Love you. Marry you. And live without shame." — Atonement
25. "And maybe it'll be enough if you know that in the few hours we had together, we loved a lifetime's worth." — Terminator
Funny Love Quotes From Movies And TV Shows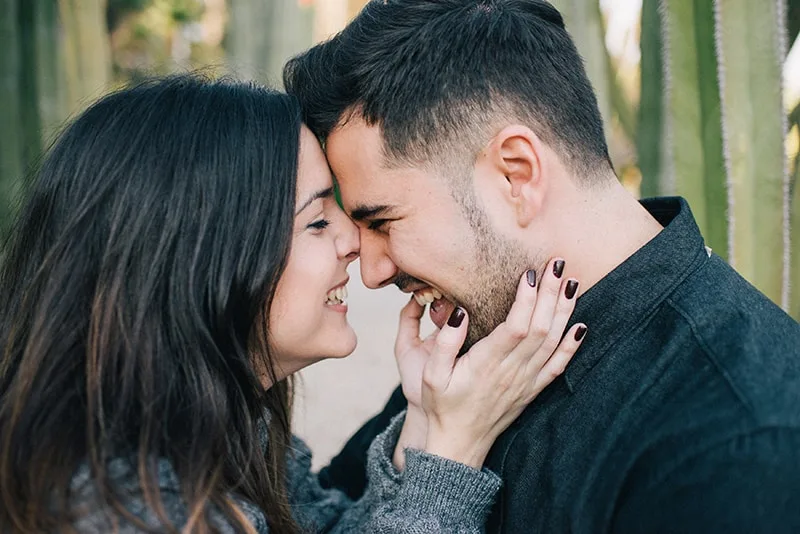 Love sometimes hurts, that's true. But why not look at things from the bright side? Here are the funniest love quotes from movies ever:
1. "I don't think you're an idiot at all. I mean, there are elements of the ridiculous about you. Your mother's pretty interesting. And you really are an appallingly bad public speaker. And, um, you tend to let whatever's in your head come out of your mouth without much consideration of the consequences… But the thing is, um, what I'm trying to say, very inarticulately, is that, um, in fact, perhaps despite appearances, I like you, very much. Just as you are." — Mark Darcy, Bridget Jones's Diary
2. " Juno MacGuff: I think I'm in love with you.
Paulie Bleeker: You mean as friends?
Juno MacGuff: No… I mean for real. 'Cause you're, like, the coolest person I've ever met, and you don't even have to try, you know…
Paulie Bleeker: I try really hard, actually." — Juno
3. "Yes, to the untrained eye, I'm eating an orange. But to the eye that has brains, I'm making a point about marriage. For you see, marriage is a lot like an orange. First, you have the skin. Then the sweet, sweet innards." — The Simpsons
4. "He's like a brilliant, sexy little hummingbird." — Parks and Recreation
5. "She's your lobster. Come on, you guys. It's a known fact that lobsters fall in love and mate for life. You can actually see old lobster couples, walking around their tank, you know, holding claws." — Friends
Love Quotes From Disney Movies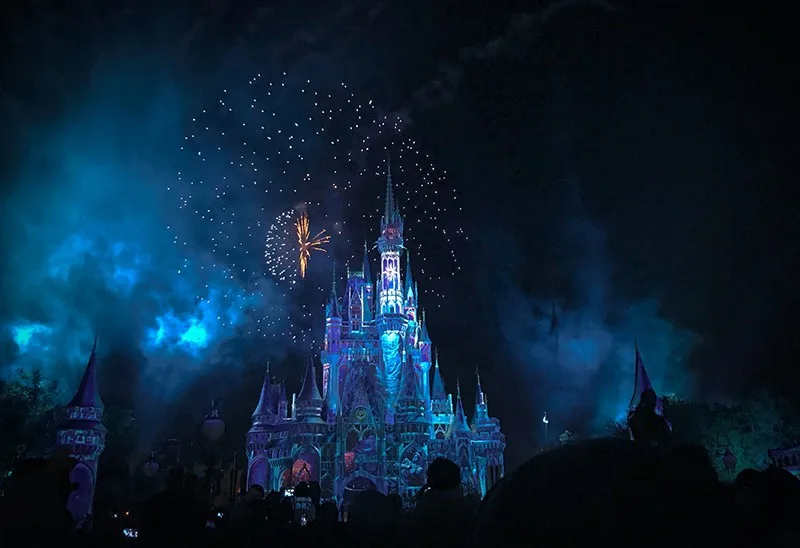 Trust me on this one: Disney movies are definitely not just for kids. If you dig a little deeper under the surface, you'll see they can teach you a lot about friendship, family, and, most importantly – love.
1. "I'd rather die tomorrow than live a hundred years without knowing you." — Pocahontas
2. "Because when I look at you, I can feel it. And I look at you, and I'm home." — Finding Nemo
3. "Can you feel the love tonight? You needn't look too far. Stealing through the night's uncertainties, love is where they are." — The Lion King
4. "So this is love. So this is what makes life divine." — Cinderella
5. "Love always finds a way, it's true." —The Princess and the Frog
6. "You may be gone from my sight. But you are never gone from my heart." — Winnie the Pooh
7. "I never felt this way about anyone. I wanna do something for her." — Beauty and the Beast
8. "Some people are worth melting for." — Frozen
9. "You were my new dream." — Tangled
10. "A true hero isn't measured by the size of his strength, but by the strength of his heart." — Hercules
Famous Quotes From 80s Movies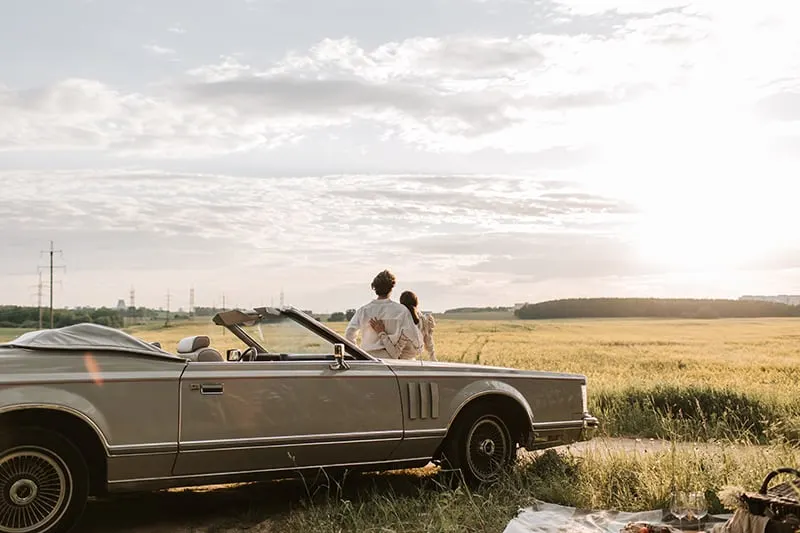 Who doesn't like 80s classics? These good, old-fashioned movies can never go out of style. The same goes with the love stories written back then. Check out these love quotes from movies from the 80s.
1. "I came here tonight because when you realize you want to spend the rest of your life with somebody, you want the rest of your life to start as soon as possible." — When Harry Met Sally
2. "I'm scared of walking out of this room and never feeling the rest of my whole life the way I feel when I'm with you." — Dirty Dancing
3. "Death cannot stop true love. All it can do is delay it for a while." — The Princess Bride
4. "No one can stand being alone. The minute you stop thinking there's someone out there for you, it's over, you know?" —Some Kind of Wonderful
5. "I want a serious girlfriend. Somebody I can love, that's gonna love me back. Is that psycho?" — Sixteen Candles
6. "I am desperately, completely … in love with you." — St. Elmo's Fire
7. "Well, it's just I get the feeling you've been kissed a lot, and I'm afraid I'd suffer by comparison." — Footloose
8. "I gave her my heart, and she gave me a pen." — Say Anything
9. "Since the invention of the kiss, there have been only five kisses that were rated the most passionate, the most pure. This one left them all behind." — The Princess Bride
10. "I just met a wonderful new man. He's fictional, but you can't have everything." — The Purple Rose of Cairo
Famous Quotes From Christmas Movies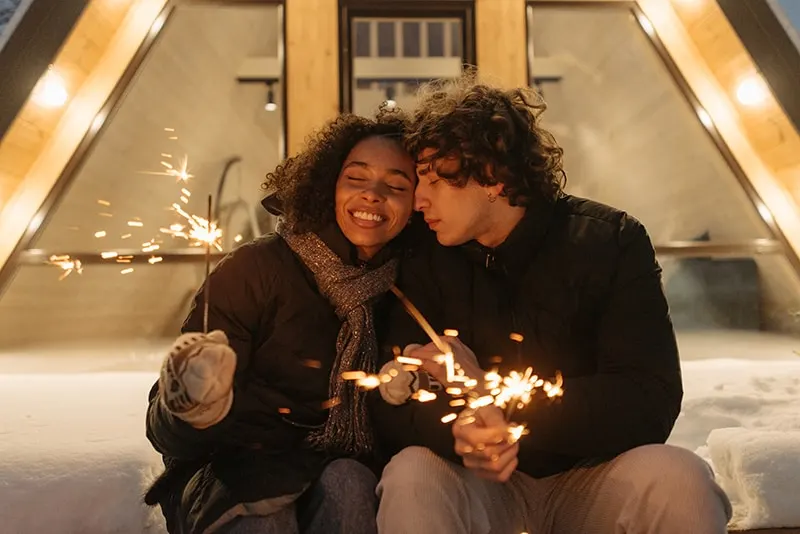 Why wait until December to cuddle and binge watch all of your favorite Christmas movies? Read on to find some ideas.
1. "But for now, let me say. Without hope or agenda. Just because it's Christmas, and at Christmas, you tell the truth. To me, you are perfect." — Love Actually
2. "Scott/Santa Claus: 'Hey, Cupid, why don't you shoot me with one of your darts, and then I'll fall in love?'
Cupid: 'First of all, they're not darts; they're arrows. Second of all, no can do.
Scott/Santa Claus: 'Why not?'
Cupid: 'Because they have no effect on us. Believe me, if they did, I would've shot myself in the butt, met a nice girl, left the business years ago.'" — The Santa Clause 2
3. "But, don't you think we ought to . . . oh . . . kiss or something?" — White Christmas
4. "And sit together, now and forever. For it is plain, as anyone can see. We're simply meant to be." — The Nightmare Before Christmas
5. "If you look for it, I've got a sneaky feeling you'll find that love is actually all around." — Love Actually
To Wrap Up: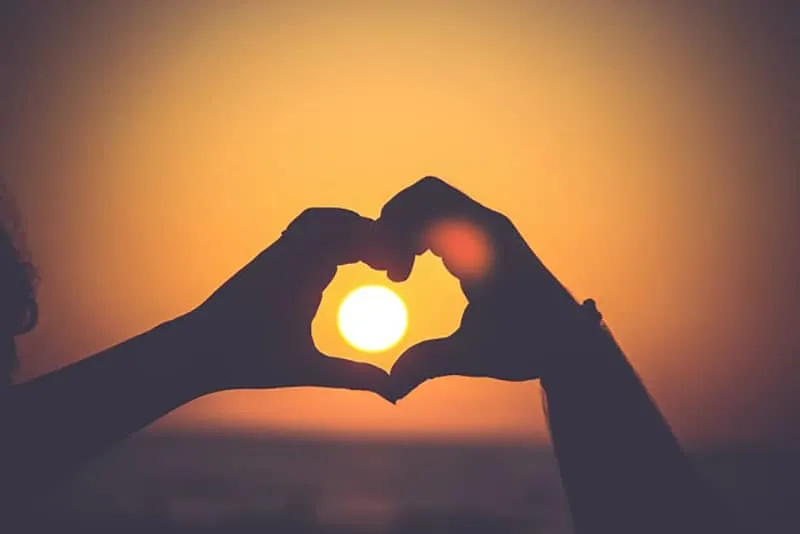 Let's be honest: how many times have you just not known how to express your feelings for another person?
Maybe you were writing your loved one a Valentine's day card, wanted to wish them a happy anniversary , or decided to be extra romantic and write them a good, old love letter.
But everything you wanted to say sounded kind of cheesy. Well, that's exactly why you simply must keep tabs on these love quotes from movies. I promise they'll come in handy the next time you run out of ideas.