Should I text them right now? What should I say? Does my crush like me back? Should I confess my feelings for them?
If you've ever had a crush, then these questions must sound TOTALLY familiar to you. Wait, I forgot about not being able to sleep, overanalyzing their text messages, all types of overthinking, you name it.
Guess what?
Having a crush doesn't need to be a mentally challenging and exhausting experience. Why spend your time daydreaming about them when you can make your dreams a reality?
All you need to do is find the right words to express your feelings and affection for them. With that said, below, you'll find romantic paragraphs to send to your crush collected from talented, unknown authors.
From cute love paragraphs to good night paragraphs for your crush, you'll find the right words for any occasion below. Let's see!
Super-Cute Paragraphs To Send To Your Crush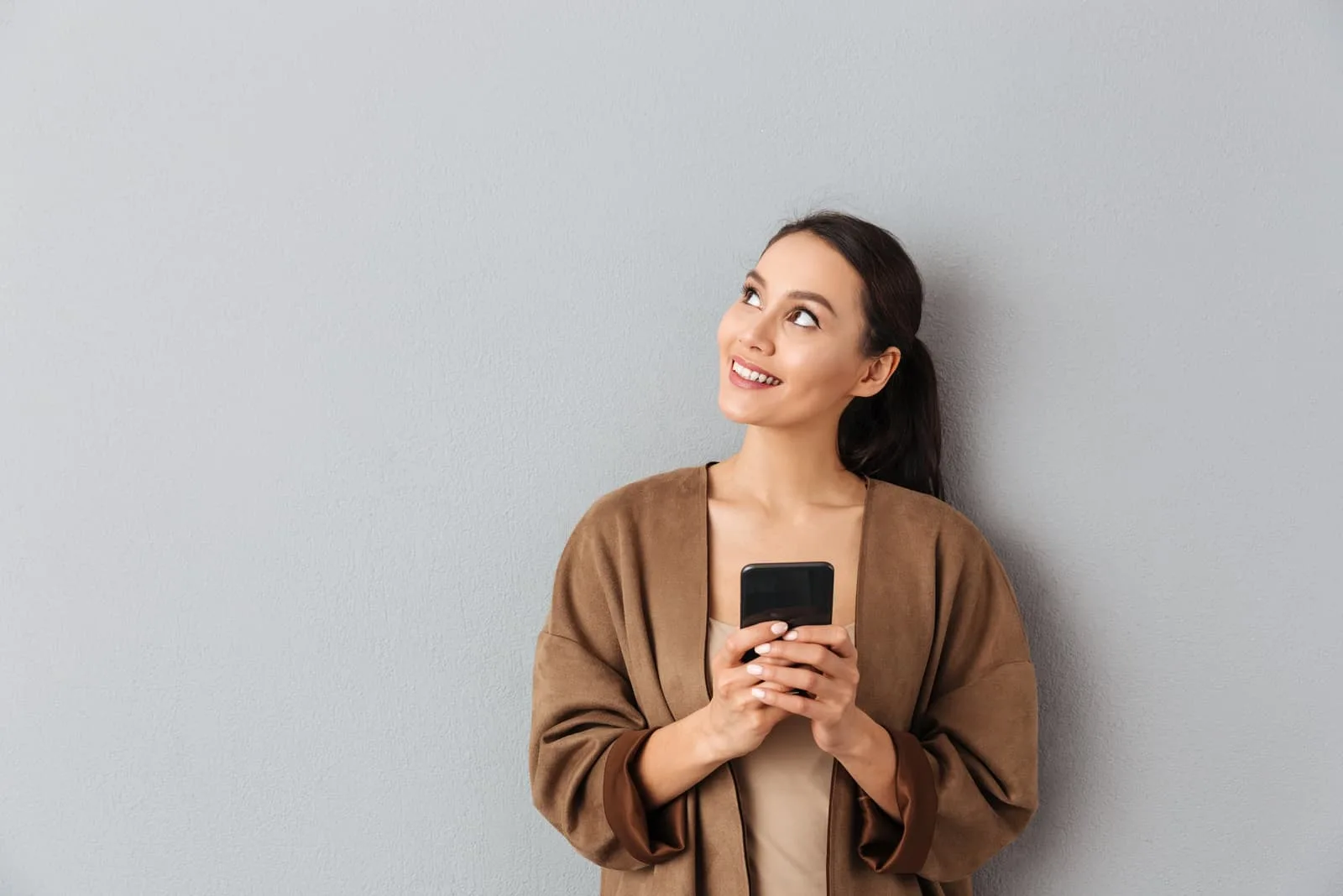 Everything changes, but cute paragraphs are always trending! They will warm your crush's heart and make them feel special.
1. "You're one of my top reasons for looking forward to a new day. Just thinking of meeting up, hearing your voice, and seeing your beautiful smile is enough to make me happy. I wish I could always feel like I do when I'm with you."
2. "There is no denying it because my intentions are clear. Even if I am in the company of a million people, I would still wish to have a moment with you. You are all I have always wanted to be with all the time."
3. "Hey, I've been looking for someone who really brightens up my day when I talk to them and whose laughter just makes my soul burst with joy. So, when you get a chance to look in a mirror, will you please let yourself know that you should give me a call?"
4. "There is something I have been meaning to tell you for a while now. I tried giving you clues so many times, but you wouldn't look my way. I just wanted to tell you that looking at you takes my breath away."
5. "There is something about you that makes my body come alive. I can't explain what it feels like, but I know that it is the best feeling in the whole world."
6. "Each time I hear your voice, my heart skips a beat. I trip and fall in love with you over again. I stop and stare at the sight of you. You are the source of all the best feelings that I have ever felt."
7. "I was dumbfounded when I saw you for the first time, and ever since then, I can't get you off my mind."
8. "All I want to be in life is a very special person to you. All I want is to be the reason you'll smile through tough days because my heart will be yours, and the race is one we shall run together."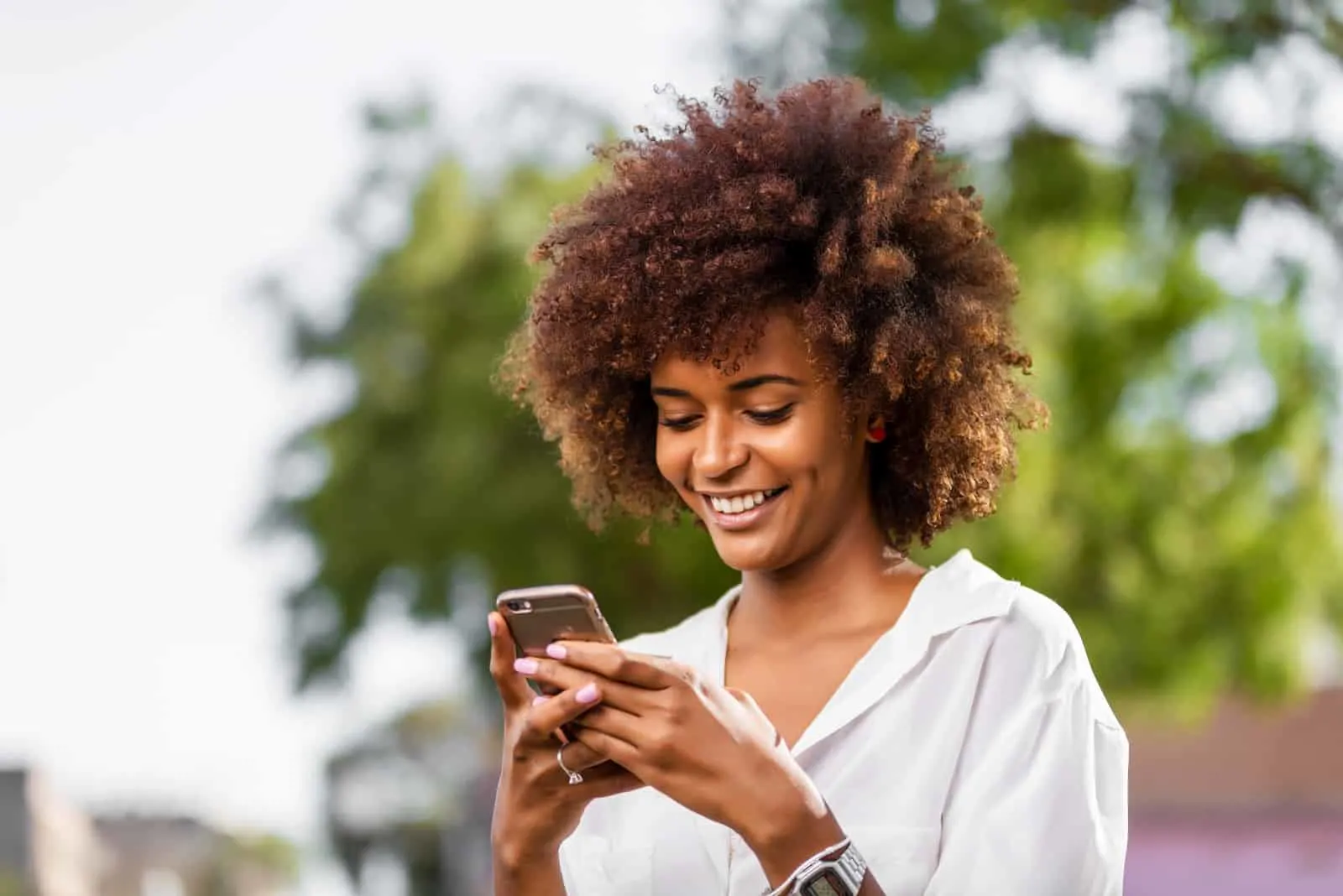 See also: 110 Science Pick-Up Lines That Will Make Your Crush Smile
9. "You are like my guardian angel. I truly believe you were sent to watch over me. I feel so safe whenever you are by my side. I am truly blessed."
10. "I'm not the best at putting my feelings into words, but I want to try nonetheless because I really care about you. Well, that's it, really. I've said it. I care about you and want to be more than friends. Do you feel the same?"
11. "I usually think about you a lot over a regular day, but the last time we met, damn, you were really beautiful. I keep thinking about you over and over, and I just can't get your smile out of my head; not that it's a bad thing, mind you."
12. "Even if I can't always be by your side, I want you to know that a part of me is with you at all times because you're never out of my mind. You realize that, don't you?"
13. "I love the way you smile. The way you walk captures my attention. I love the way you talk. There's absolutely nothing that I don't love about you. Why not be mine?"
14. "I'm speechless anytime I set eyes on you. I'm so sure God created you on the day he rested. You're just too perfect and different from other ladies. I just love everything about you."
15. "Wherever you go, whatever you do, I will be right here waiting for you. Whatever it takes, or how my heart breaks, I will be right here waiting for you!"
16. "I know I've been taking up a lot of your time lately. It's true that I've been greedy and want you all to myself, but it's because you're a great guy/girl. Everyone should have the pleasure of your company, but I'll admit that I'd like it if you could spend all your time with me instead."
See also: 20 Adorable Love Paragraphs For Your Loved One
Love Paragraphs To Send To Your Crush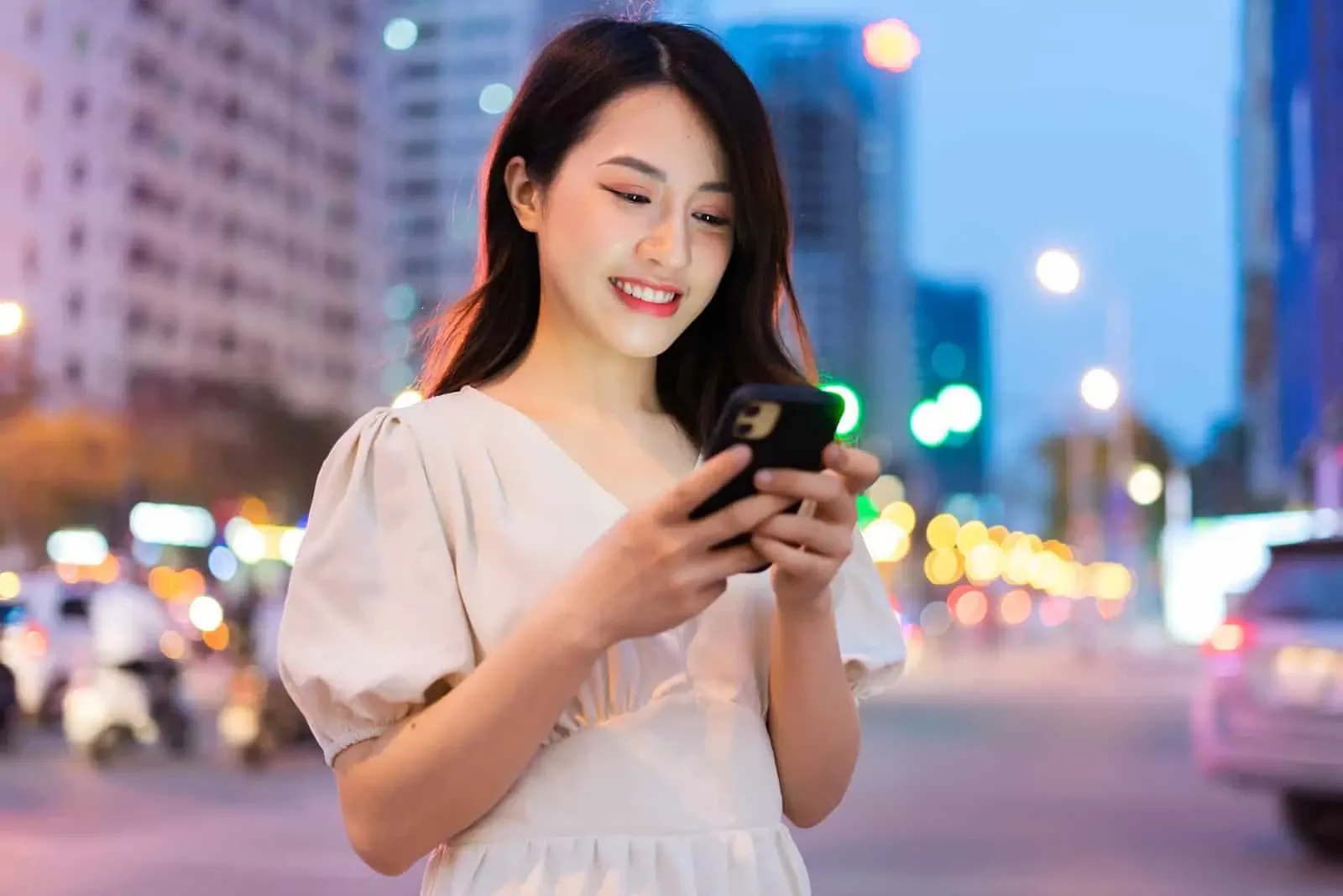 The best way to confess your feelings is to send your crush love messages to brighten their day and make their heart beat faster within seconds. Choosing the best paragraph to send your crush has never been more fun!
1. "You know, if I was a singer, I could write a really awesome love song. If I was a writer instead, well, I'm sure I could create the greatest of love stories, and it'd be a bestseller. I'm neither, though, so how about you and me just stick to creating our own form of love?"
2. "There's no place that I can call 'home' because I don't believe that home is a place. Home is a feeling – it's the people around you. It's when you feel safe, loved, and happy at the same time, like nothing bad could happen. It's how I feel when I'm with you."
3. "You are the most precious person in my life. Seeing you takes my breath away. If this is how true love feels, then I don't ever want to come out of this."
4. "Before I met you, I never truly believed in love at first sight. I thought that Hollywood and little girls created this idea of instantaneous love as a beautiful, made-up story. From the second my eyes connected with yours, I realized that love, at first sight, was more than a trope from B movies. That moment changed my life and everything that I hoped for."
5. "One of the easiest ways to realize you are in love is by scrolling through love quotes. I have read through a thousand lists of cute things to say and quotes, but none of them perfectly describes exactly how I feel for you."
6. "You're never far from me, even if we're apart, because I always keep you in my heart."
7. Allow me to talk for the rest of my life if the words I say make you happy. Allow me to love you as much as anything in the world if my care and affection are everything you need.
8. "I just have this powerful feeling that as long as I have you, I don't need anyone else. You're my pillar, my reason for laughing, for seeing life in brighter colors. I love you, and it's like I don't need to love anyone else."
9. "I think that telling someone they're the most beautiful person in the world is extremely cliche, as that's statistically very improbable. And yet, I find myself thinking that out of billions of people out there, you surely are that person."
10. "The moment I met you, you stole my heart. But I'm kinda not mad at you for that. I actually think that I've become a better person because of it."
11. "If you ask me to express the depth of my feelings for you, I won't be able to because it's not easy to explain to you how much I love you."
12. "You know, I think perfection is made up. There are no perfect things, no perfect people. If you want to search for perfection, you'll be wasting your time. What I like about you so much is that your flaws play nice with mine, and I'd be lucky if you wanted to be more than friends. So, what do you say?"
See also: 250+ Cute Love Paragraphs For Him And Her
Good Morning Paragraphs For Your Crush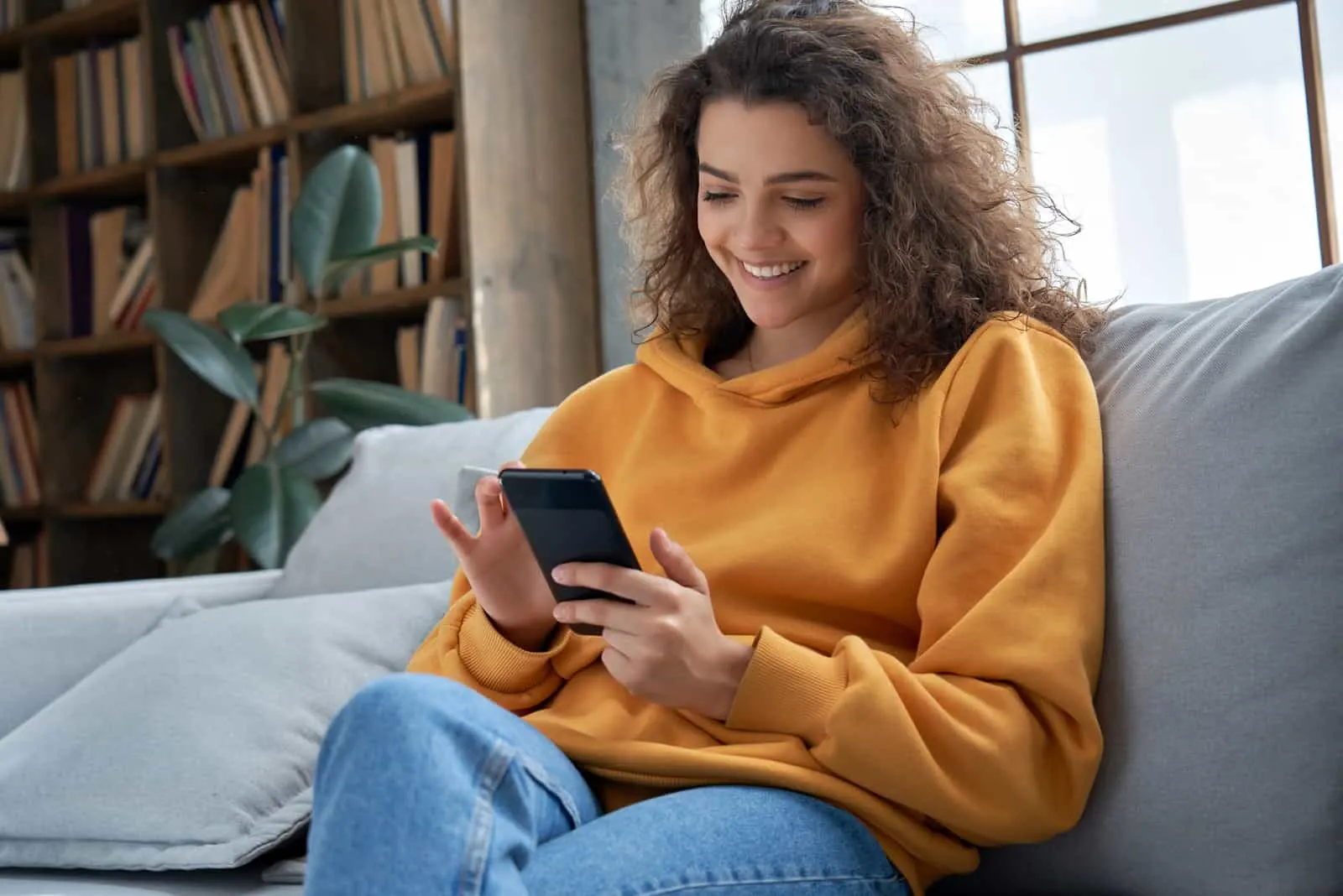 Do you want your crush to think about you for the rest of the day? Then sending a good morning message is exactly what you should do.
1. "Knock!!! Knock!!! May I come into your world? I bring no flowers, no cakes, but wishes to keep you fresh, prayers to keep you healthy, and love to keep you smiling … Good morning."
2. "A smile can make a day complete. A hug can make a day better. So I'm sending my smiles and hugs your way for you to have a complete and better day! Good morning!"
3. "Dear crush, you should know by now that you're beautiful and amazing just the way you are, and you don't have to change for anyone, even me. And the truth is, if I could be with anyone, it would still be you. Good morning, dear. I wish you the very best in life today and always."
4. "You're the reason I always have a peaceful night's rest because you are the last thought on my mind before I fall asleep. Good morning, dearest."
5. "One of my wishes every day is to fall asleep as I'm talking with you on the phone or texting you a sweet good night message. Every morning, I wake up hoping I have a message waiting from you or wanting to leave you a good morning text for when you wake up."
See also: 121 Cute Crush Quotes That Will Multiply The Butterflies In Your Stomach
6. "I wake up every morning smiling because a picture of your beautiful face pops into my head. My heart keeps telling me that I know where it belongs, and it's with you. You're all I need."
7. "Just as one message from you brightens my day, may this text also bring joy and happiness to your day. Good morning, have an awesome day."
8. "You've shown me how to get more out of life and made me realize that life is more than just existing but living. You came into my blurry and boring world and added beauty and fun to my life. You happened to be my dream come true, and I bless the day our paths crossed and I met you, my dear. Good morning, sweetheart. Have a wonderful day."
9. "I desire to be always close to you just as "U" and "I" on the keypad are close to each other. Good morning, beautiful."
10. "I felt butterflies in my tummy the very minute we started talking, and right then, I knew it was meant to be you. Good morning, beautiful. Have a splendid day."
See also: What To Say To Your Crush: 100+ Adorable Lines To Steal Their Heart
Long Paragraphs To Send To Your Crush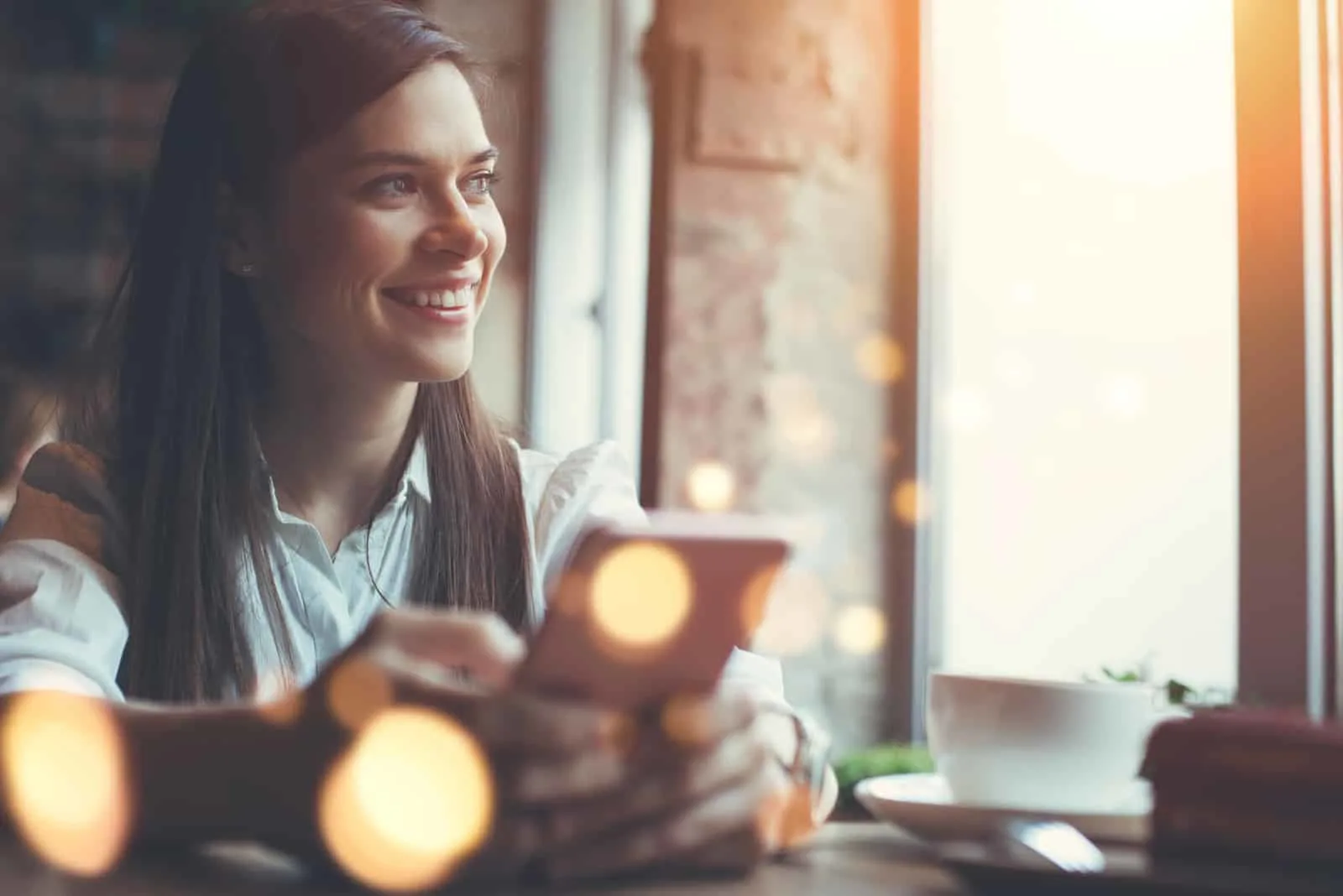 These long paragraphs for your crush will definitely let them know how much you care about them. After all, life is too short to hide your true feelings for someone.
1. "You are the best thing that has ever happened to me. You're my lover and my best friend, and each day that goes by, it seems like I find something new to love about you. It's amazing how one person can make such a huge difference in my life. You've given me so many reasons to smile. I'm a very lucky person to have you in my life. I've never been so happy with anyone or so in Love. I LOVE YOU. I promise to be there for you when you need me. I would do anything for you."
2. "Your little gestures make me smile. Your care for me makes me feel special. You constantly remind me how lucky I am to be so loved by you. You are the spark to my bonfire heart and why I want to live. I keep going through hardships to fall for you. You are the reason for who I am today. I am deeply inspired and motivated by your presence in my life. I love you, and I want you to be mine forever."
3. "There are some fantastic things I would love to do with you, and one of them includes sitting on top of a mountain and watching the world with you. I want to hold your hand and walk through any challenge life presents us with in this journey."
4. "Everyone experiences that feeling they want to hold onto forever. For me, that moment was when I realized you were made for me. It was then I knew in my heart that you are the one. I have held onto that feeling, and I reminisce about it every day. I keep replaying that moment in my head and fall in love with you even more."
5. "They say the heart wants what it wants, and there's no logic behind it. It's a little crazy, my love for you. Sometimes it makes me so happy and giddy. It's like I'm a little boy/girl again. You make me feel like I can do anything, and I am so happy to be with you. Thank you for being the wonderful, amazing person that you are. You surprise me every day, and you warm my heart every night. I am the person I am today because you've loved me and helped me, love. You are amazing."
6. "Never in my life have I been so profoundly attached to anyone. You are my best friend, lover, partner-in-crime, and the most significant support of my life. Bringing you happiness is my sole motto. Being with you forever has been my life's desire. I am elated by the thought of spending my life with you. It would be an incredible journey together."
See also: The Top 25 Romantic Love Songs To Dedicate To Your Lover
Good Night Paragraphs For Your Crush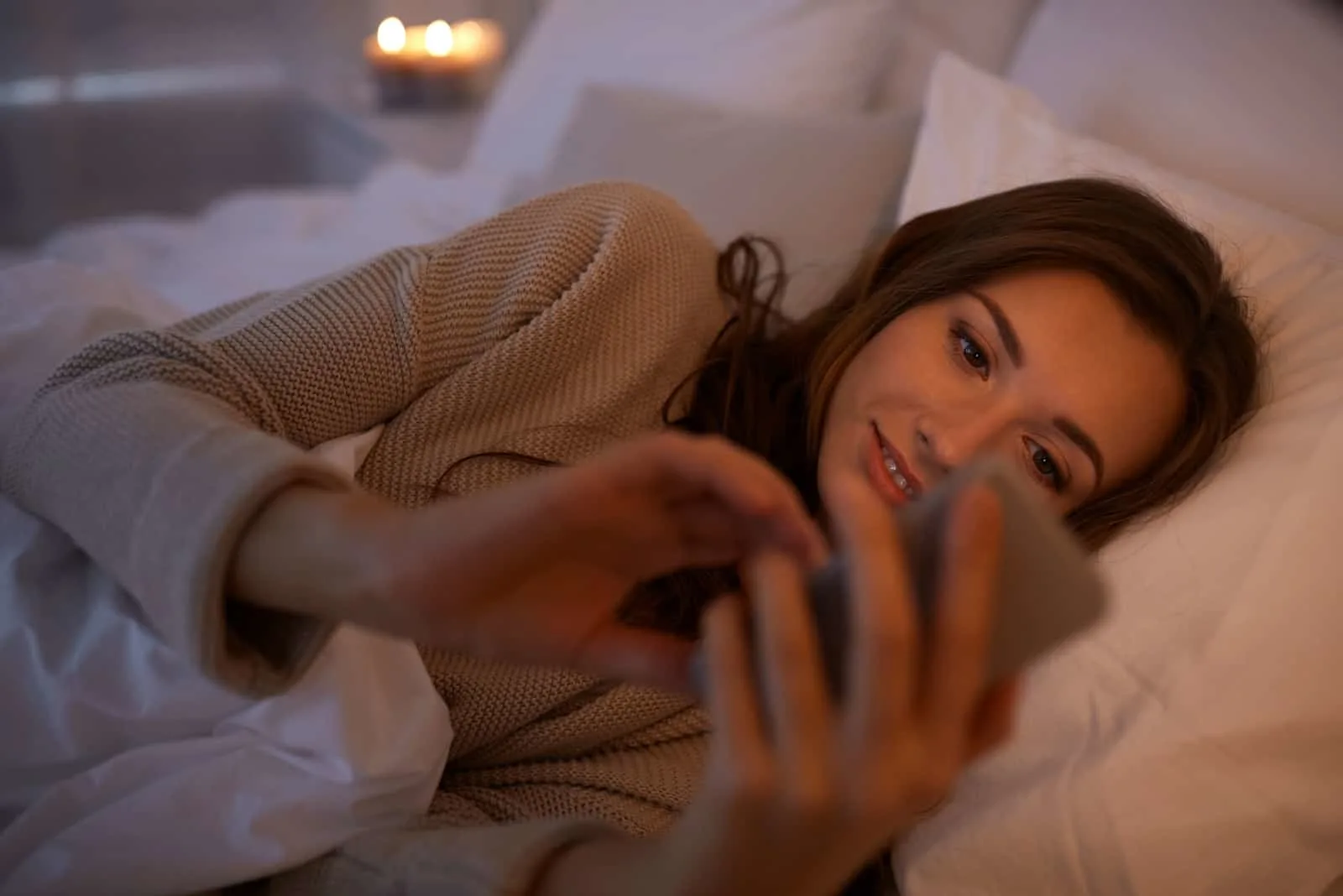 Let your crush know that they're on your mind both when you go to sleep and when you wake up. These warm good night paragraphs will definitely help them fall asleep faster.
1. "I'm sure going to dream about you tonight. I do every night. And I really hope you'll dream of me too. I really do wish that would happen!"
2. "The thought of you was the only thought I had throughout the day. I guess I've done well. And although it's past bedtime, I just couldn't close my eyes without saying 'goodnight' to the one I love."
3. "If wishes were horses, I'll be there first to ride. I wish now and always, above all else, that you love me as much as I do you and that you give me a chance to prove my love. Good night!"
4. "What is it about you that makes me go crazy? Because of you, I always look forward to each new day because I'll have you around. I love you, and you know it. I can't wait for tomorrow to come so I can see you again."
5. "I've been daydreaming about you for a long time. Imagining us together forever. Please let me come out of this dream. Be my reality."
6. "I miss you so much, and I hope to be in your dreams tonight. That's all I ask. To be in your dreams and, of course, your heart."
7. "I wish that one day we would be able to go to sleep and wake up together. I wish to kiss you goodnight every day. I hope that day comes soon. Right now, I am just falling asleep thinking of you and us."
8. "Spending a day with you is like spending a minute with you. Spending a whole night away from you feels like a million years. I am waiting for the day when you will be with me always, my love. 'Til then, sleep tight."
See also: 200 Cute And Endearing Good Night Messages For Him And Her
Sweet Paragraphs To Send To Your Crush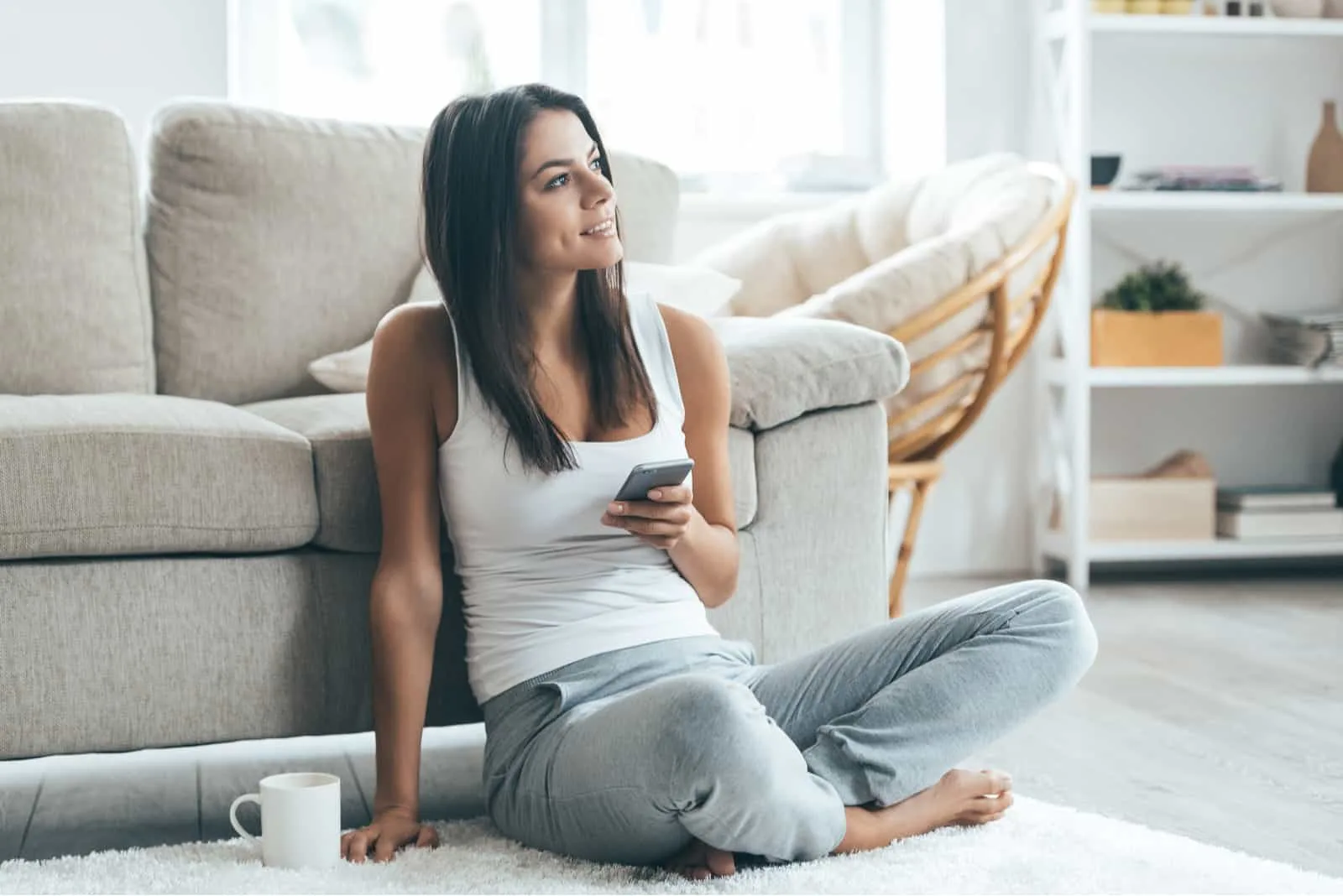 Your crush is someone you think about a lot. Now you can convert those thoughts into sweet paragraphs that will make their day. Also, you can add some love quotes to the equation as well.
1. "When I'm by your side, it's like all of my fears, worries, and anxieties melt away, thanks to your warm presence. I really feel blessed and thankful for having you in my life. Each day with you is a memory worth having."
2. "I've been searching the internet for cute paragraphs for your crush; there are many, but none of them accurately describe just how wonderful you are and how much I long for you to be mine – so I'm sending you this paragraph instead!"
3. "I wish I could take away anything that could ever hurt you. I wish I could absorb your pain and neutralize your sadness. I wish I could save you from any sickness and help you out of any problem then you will always be happy and smiling, just the way I like you to be."
4. "I genuinely believe that we are soulmates because the love I experience for you is like none other. It makes me want to hold onto you forever. My imperfect life becomes perfect with you in it."
5. "What I appreciate most about our friendship is how we make each other better. We're like salt & pepper, and for a while now I've been wanting us to take the next step. What do you think?"
See also: How To Get Your Crush To Like You Back: 15 Steps To Success
6. "I need to see you smile every morning – look into your beautiful eyes before I sleep at night, hear your laughter all day, and share important moments of my life with you. With you is where I belong, and I want us to stay together 'til the very end."
7. "Every day is a great day when I start it by replying to your message. It makes me appreciate how amazing it feels when you have someone special in your life. Fingers crossed that you'll never leave without taking me with you."
8. "There's just something about your presence that makes me feel so at ease. I don't know what it is exactly. But just talking to you and being around you is enough to make any bad day better. Your radiant smile and infectious laugh make me feel so lighthearted that I can't help but feel uplifted. I can only hope to do the same for you one day."
9. "All those childhood stories I read with knights in shining armor and damsels in distress felt so silly. I never thought those love stories actually existed in the real world. But, I was wrong. Because, now I understand all of it, as I feel that way for you."
See also: How To Tell Your Crush You Like Them Over Text: 25 Simple Ways
How Do I Express My Feelings To My Crush Over Text?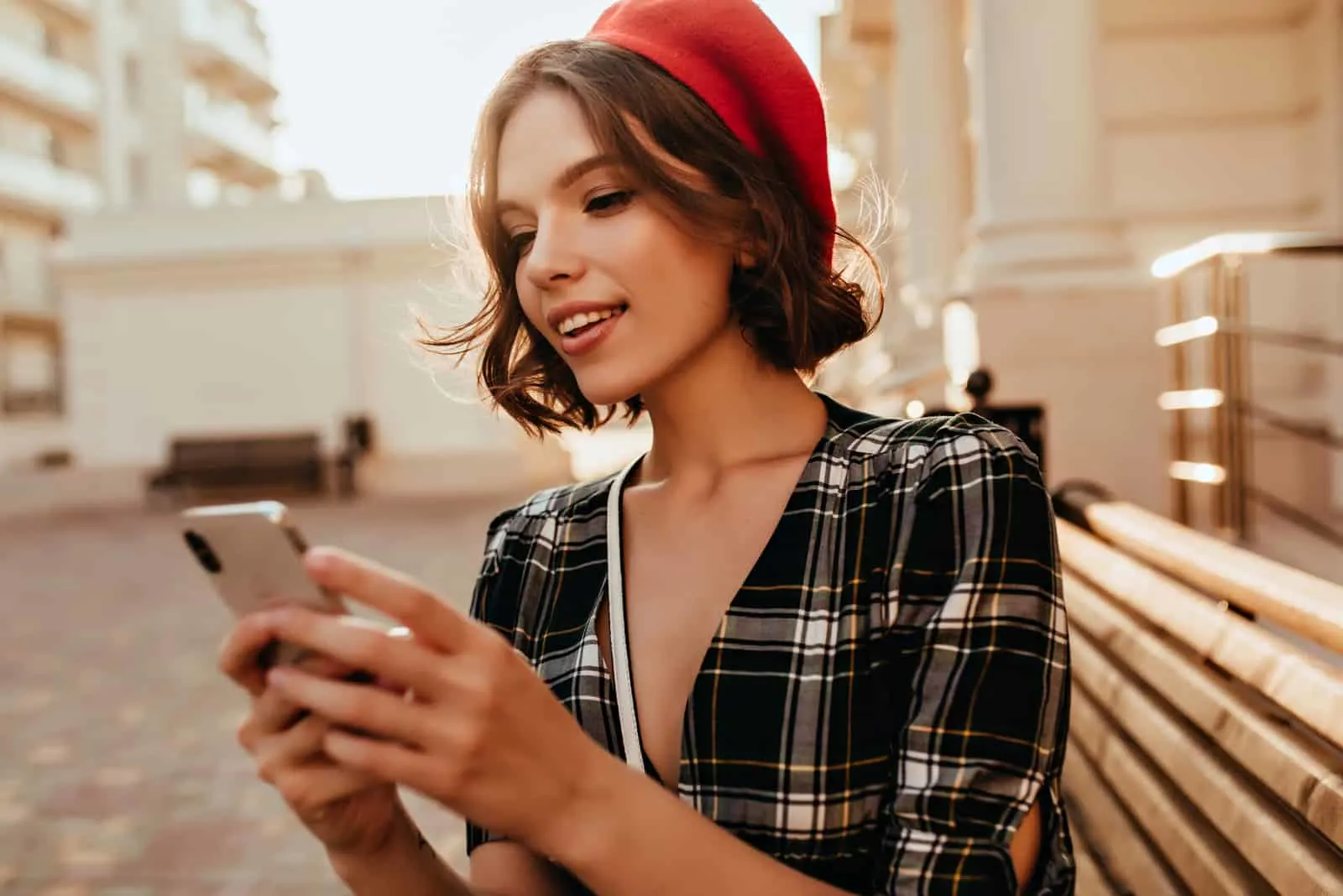 The best way to express your feelings to your crush over text is to not overthink it but keep it simple. You don't want to overwhelm your crush or make them question your intentions.
If you want to impress your crush, just be honest when expressing your feelings for them. Keep it short and simple. Here are a few examples you can text your crush:
• "I just wanted to say that I like you. Let's hang out sometime if you're interested."
• "I'll be open and honest with you. I've had a crush on you for some time now."
• "I've never been good at expressing my feelings, but I think you deserve to know how much I truly like you."
Pro tip: If all else fails, you can always write them a love letter.
Final Thoughts
The best paragraphs to send to your crush are ones that come straight from the heart. Don't overthink it. Don't overdo it. Just listen to your gut feeling and act accordingly.
After all, as Coldplay says: "If you never try, you'll never know." If you never express your feelings to your crush, they'll never know how much you like them.
One more thing: "Twenty years from now, you will be more disappointed by the things that you didn't do than by the ones you did do." – Mark Twain