If you're in need of some seriously cute and flirty quotes to dazzle your crush or simply let your significant other know you've still got the hots for them, you're in the right place!
No matter the longevity of your relationship, it's always in your best interest to keep things spicy and fresh for as long as you can!
And there's no better way to do that than by sending your partner a flirty quote that will unravel their imagination and make them feel they're still wanted!
We all secretly desire to be swept off our feet every once in a while, no matter how old we are or how long we've been in a relationship.
Everybody just wants to know they still got it!
Make your man smile and feel more desired than ever, and show your girl you're still swooning over her the same way you did while you were still winning her over!
You'll always get it right by choosing to surprise your loved one with an unexpected, yet extremely welcome flirty text that will instantly brighten their day and make them feel hot as f*ck.
Wait no more. Get your favorite person all hot and bothered with a carefully chosen flirtatious text that will make them feel loved and most importantly – hot!
THE ULTIMATE LIST OF TOP 100 FLIRTY QUOTES FOR HIM AND HER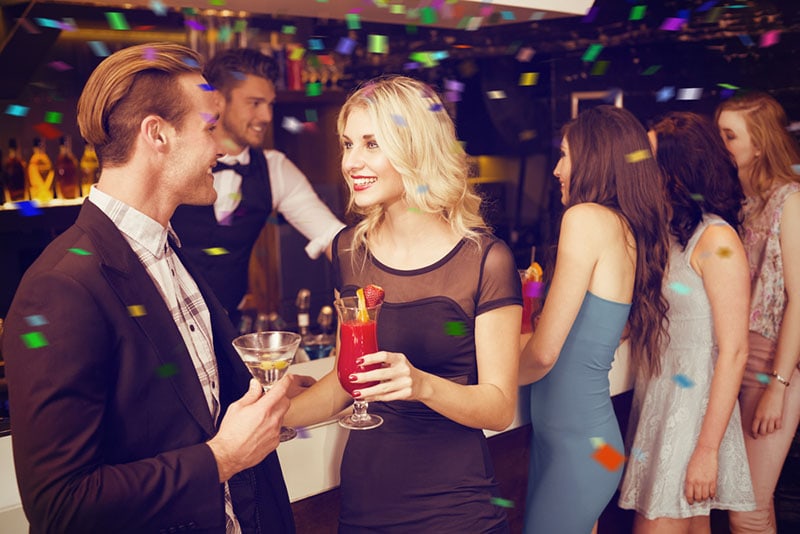 1. "You're amazing, just thought you should know."
2. "Looking forward to cuddling with you later."
3. "You've got the best sense of humor!"
4. "I love your [insert appropriate body part: hands, ears, whatever you like] and that I get to have them all to myself!"
5. "Hey handsome, you're looking extra fine today."
6. "I know we just saw each other, but I miss you already!"
7. "I love the way you make me feel, just saying!"
8. "I really can't wait to see you tonight."
9. "Counting down the hours until I get to see you."
10. "I hope you don't plan on wearing clothes when you get home."
11. "You're my best friend, but with the added benefits."
12. "Want me to cook tonight? (Optional dress code: aprons only)"
13. "Couples who cook together, stay together. Know any recipes?"
14. "I love the way you kiss me."
15. "I'm picturing us on a sandy beach. Ready for a vacation?"
16. "I'd like to make you breakfast in bed tomorrow. What do you think?"
17. "My pillow still smells like you, and I'm totally okay with that."
18. "Just so you know, good boyfriends get good rewards."
19. "Good boyfriends are hard to find. I must be the world's greatest detective!"
20. "So I think I've found "the one" (hint: it's you). How should we celebrate?"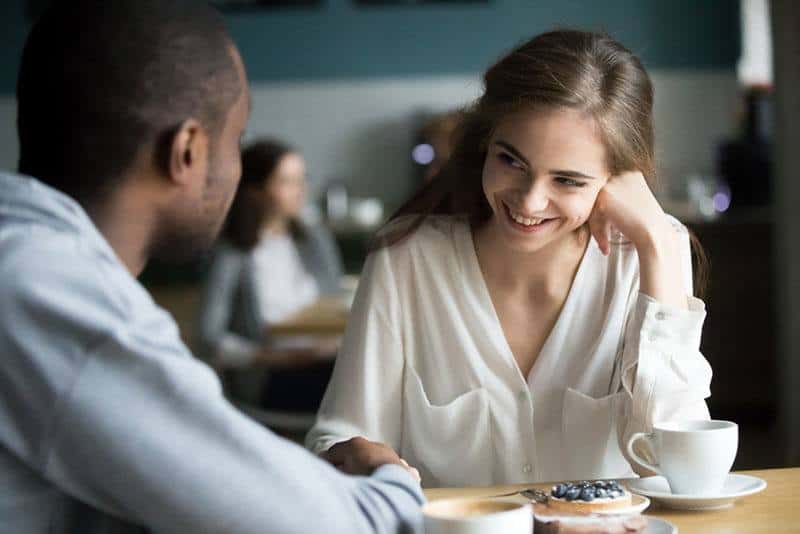 21. "I'm sorry you're having a bad day. I'll make sure you have a good night."
22. "I always have fun when I'm with you."
23. "I'm going to hop in the shower… Care to join?"
24. "You're living proof that chivalry isn't dead."
25. "I think it's a Netflix and chill kind of night. You down?"
26. "You really are the perfect man for me."
27. "I'm still wearing the smile you gave me."
28. "I love how not only our mental connection is strong, but our physical connection is out of this world!"
29. "I don't care what we do tonight. As long as we're together, I know we'll have a blast!"
30. "I'm feeling a little adventurous… Maybe later we can take that feeling to the bedroom?"
31. "You're like my morning coffee – you power me through the day."
32. "I always have a good night's sleep when I'm with you."
33. "What do you think about canceling our plans and staying in bed – just the two of us – all weekend long?"
34. "What do you say we do a little shopping later and get something 'special' for tonight?"
35. "I'm still thinking about how amazing last night was…"
36. "I love how you make romance feel effortless."
37. "Even when I'm at my worst, you still make me feel like a princess."
38. "Feel like breaking some rules tonight?"
39. "They say kissing burns calories. Want to make out?"
40. "You're almost better than chocolate… Almost."
Flirty quotes for HER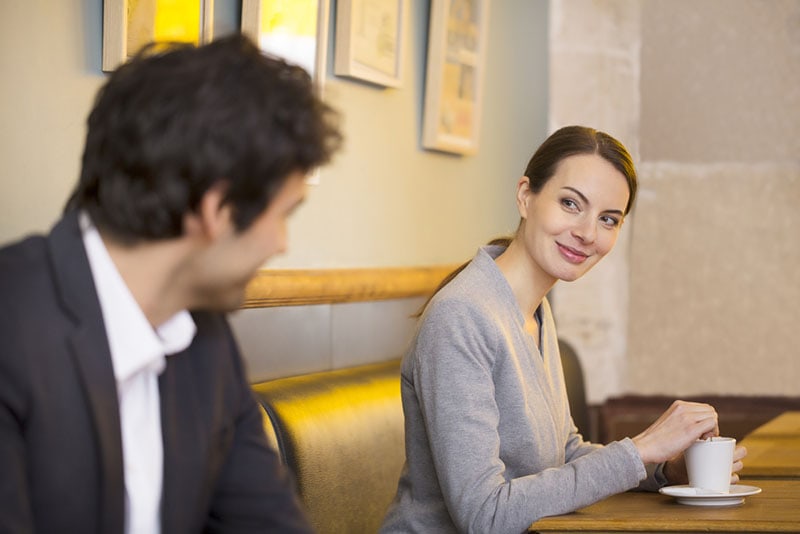 1. "I wish I was your mirror, so that I could look at you every morning."
2. "When I need a pick me up, I just think of your laugh and it makes me smile."
3. "Sweet dreams… I hope I'm in them."
4. "I really like our friendship, especially when we make out."
5. "If I had a candy bar for every time I thought of you, I would be fat."
6. "You know you're pretty… pretty amazing."
7. "My heart skips a beat every time I think of you. Or maybe it's more of a somersault."
8."I wish I was your teddy bear."
9. "For some reason, every love song makes me think of you…"
10 "It's said that nothing lasts forever. Will you be my nothing?"
11. "I'm lucky because I have plans for today, for tomorrow, for the week, and for my whole life – to make you happy."
12. "I don't think about very many things, and I don't think for very long, but when I do think, it invariably tends to be about you."
13. "Hi, I'm Mr. Right. Someone said you were looking for me?"
14. "It's not my fault that I fell for you, you tripped me!"
15. "God created the world in six days, rested on the seventh, but it took him thousands of years to produce someone as perfect as you."
16. "I guess your parents are bakers, because they made you such a cutie pie!"
17. "You might fall from a mountain, or you might fall from a tree, but the perfect way for you to fall, is to fall in love with me."
18. "I'm trying my best to fall asleep, but I just can't stop thinking about you."
19. "You looked so beautiful the last time I saw you that I forgot what I was going to say."
20. "I can't pluck up the courage to tell you how much I adore you, so I guess I'll just keep it to myself."
21." Rawr means, Hey there, in dinosaur. Rawr!"
22. "I'm so bored at work, come and save me."
23. "You looked great today. I know I didn't see you, but I know you look great every day."
24. "Send me a picture, so I can send Santa my wish list."
25. "If Van Gogh had you as a subject, the sunflowers would have gone in the trash."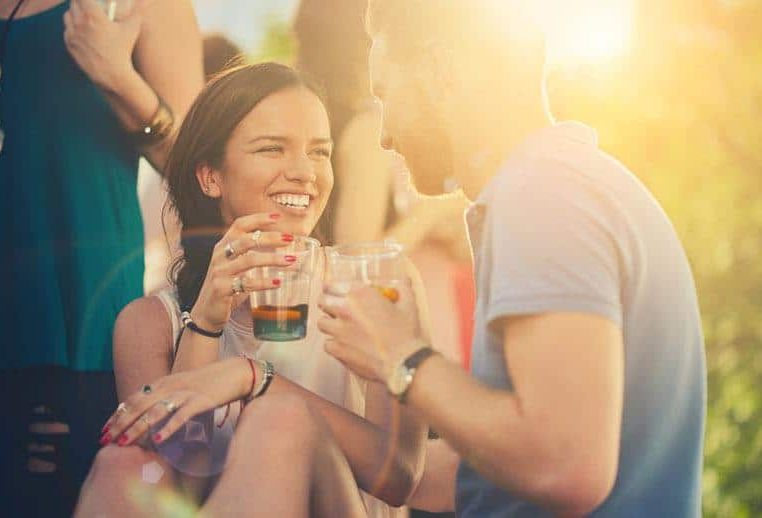 26. "Can I borrow a kiss? I promise to give it back."
27. "I can't handle this dinner alone, come and help me."
28. "Hi, I'm just planning my future and I wanted to ask you: Are you free for the rest of your life?"
29. "The one thing I can't resist in this life is your lips."
30. "Each time I see you, your smile gives me light."
31. "Here's to hoping your day consists of green traffic lights, the fastest line at the supermarket, and all the quickest routes to bring you straight back into my arms."
32. "The most attractive feature is your kindness; it makes me a better person."
33. "How do you manage to look so stunning every day? When I look at you, I become speechless."
34. "You are constantly in my thoughts, and surely you have occupied a place in my heart."
35. "I can't get you out of my head."
36. "I tried to stop thinking about you. I failed."
37. "Can't wait until tomorrow, because you get more and more beautiful every day."
38. "Come live in my heart. It's rent-free."
39. "A day without sunshine is a day without you."
40. "You remind me of my next girlfriend."
41. "Do you like my shirt? It's made out of boyfriend material."
42. "People I know call me different names; I don't care what they use. But with you, I'd prefer if you call me 'mine.'"
43. "When I get home, get ready because I am not letting you go. Not a second. I miss you that much."
44. "I'm not flirting. I'm just being extra friendly to someone who is extra attractive."
45. "I used to be a terrible flirt. I'm much better at it now."
46. "I believe that every woman is special, and I believe that every woman deserves a gentleman. Well, I am the gentleman for you. I was born to take care of you and to love you."
47. "What would you ask for, if you knew the answer was 'Yes'?"
48. "You want to know who is amazing and has the cutest smile ever? Read the first word again."
49. "Let's flip a coin. Heads I'm yours. Tails you're mine."
50. "I really want to kiss your lips right now."
51. "You can stop looking now. You've found me."
52. "Before I met you, I never knew what it was like to look at someone and smile for no reason."
53. "I looked hot today. You missed out."
54. "Kiss me if I'm wrong but the world is flat, right?"
55. "To be with you, that's all I want."
56. "You sat down next to me and I think I forgot to breathe."
57. "I'm pretty good at bad decisions."
58. "You may be out of sight, but you're never out of my mind."
59. "Damn, that smile. It kills me."
60. "By the way, I'm wearing the smile you gave me."