This is what happened to me, so I know what I'm talking about. I want to share my extremely painful experience.
I want to open up my heart and become completely vulnerable in front of you all.
I'm doing this in the hope that my story will help others break free from the hell they are going through like I broke free from mine.
It took me a long time to understand what kind of a monster I was married to—it took me 4 years. 4 years of tears, 4 years of crippling pain, 4 years of thinking it was all my fault.
After all that time, I'm not the same anymore. He took that part of me that made me who I am.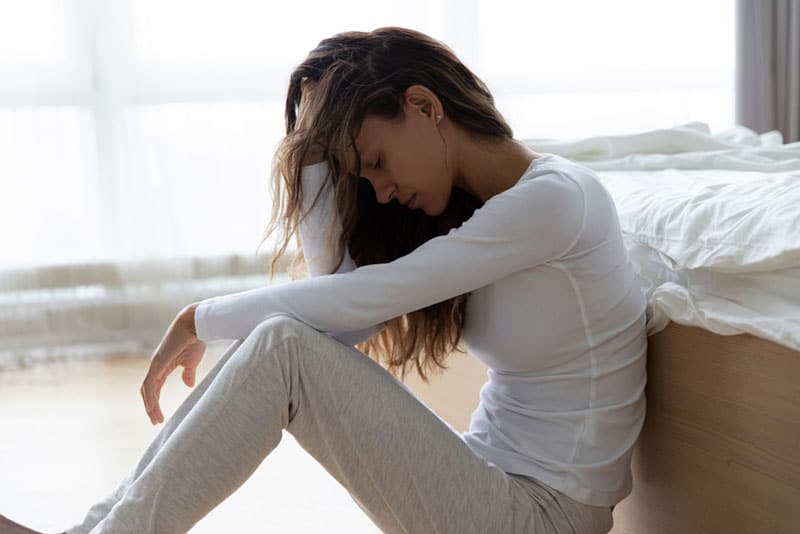 He stole it from me and turned me into something I didn't want to be. Something he wanted me to be.
Something he could control—a mannequin disguised as a woman.
He was an infinite bastard. A heartless mother fucker. He didn't care for a single soul in this world except for himself.
He didn't care for his family or his friends. Actually, he didn't even have any friends.
And he robbed me of mine, as well. It was so calculated, it was so sneaky and I didn't get it.
I couldn't leave just like that. Even when I started to realize what he was doing to me, I couldn't just walk away.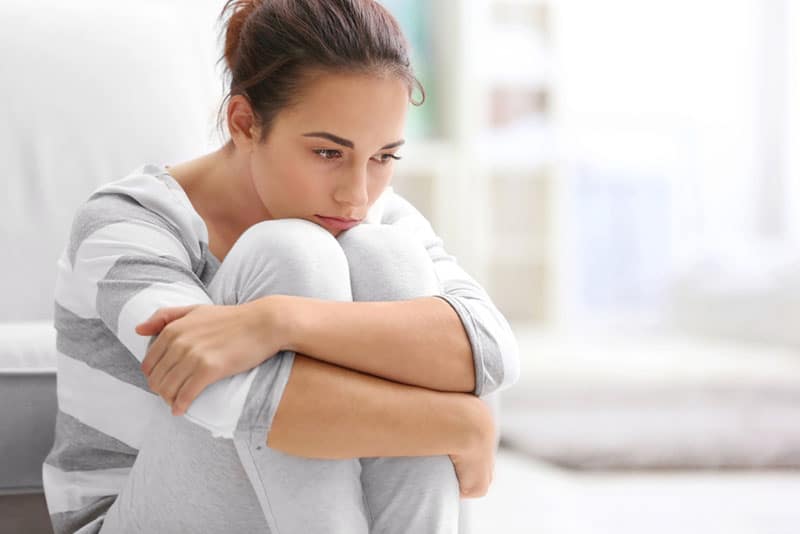 It's not as easy as it seems. I know people sometimes judge women who are being abused for still sticking to their abusers.
These abused women even defend their abusers and make excuses for them. Well, it's easy to play the role of just an observer and judge those women.
But, living that scenario and waking up every morning with a fear-filled stomach and with disappointment written all over your face is something completely different.
These women are afraid to leave because they got used to the poor treatment they get. They don't know any better.
It is insanely weird, because, to some extent, they have at least some kind of security, even if it's living with an abuser. These toxic men know how to trick you into thinking they really care for you.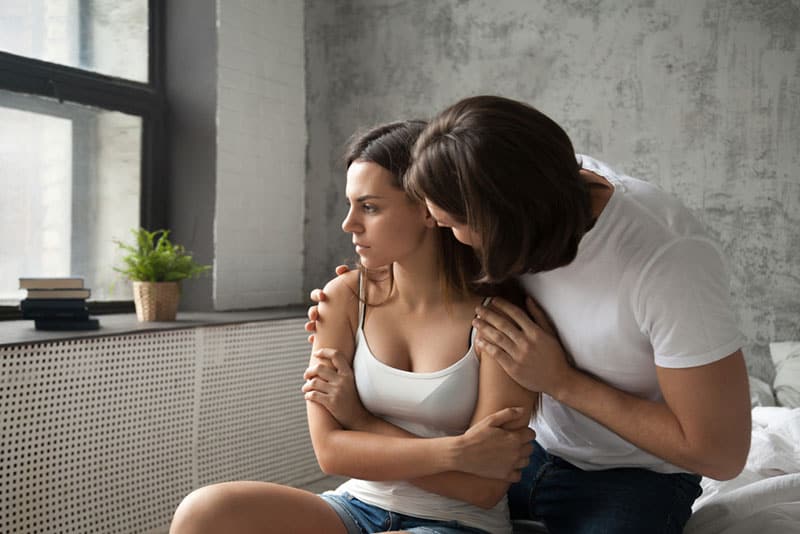 They know how to give you just enough attention to make you stay.
And when they do, they turn into toxic sociopaths, their actual real selves, all over again, and the vicious circle goes on. That's why you can't leave.
He keeps giving you hope he will change.
The only thing these women know is maltreatment. When someone screams and lashes out at you every day, it becomes your natural surroundings.
After some time, those harsh loud insults don't offend you as much.
His threats and his violent behavior don't affect you as much. I mean it does affect you, but you swallow it all up.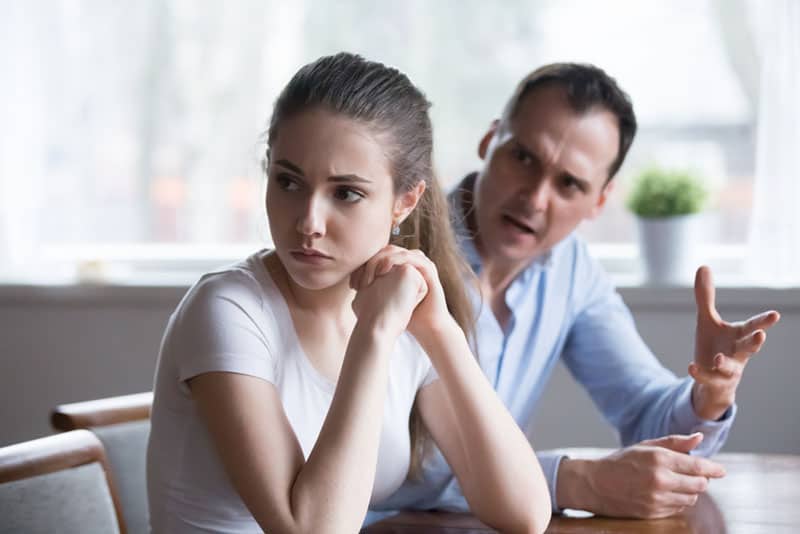 You don't shake anymore in front of him, but you go through hell inside of you.
He gives you a dose of himself and you are hooked.
It's like you are a drug addict. He made you try it a few times and now, you can't stop.
You need more and more and he keeps giving you something you think you need, something you think you can't live without.
When a drug addict gets sober, he realizes what he was doing to himself.
He realizes how much damage he has done to his precious mind and body and he realizes how stupid he was up to the point when he couldn't have enough.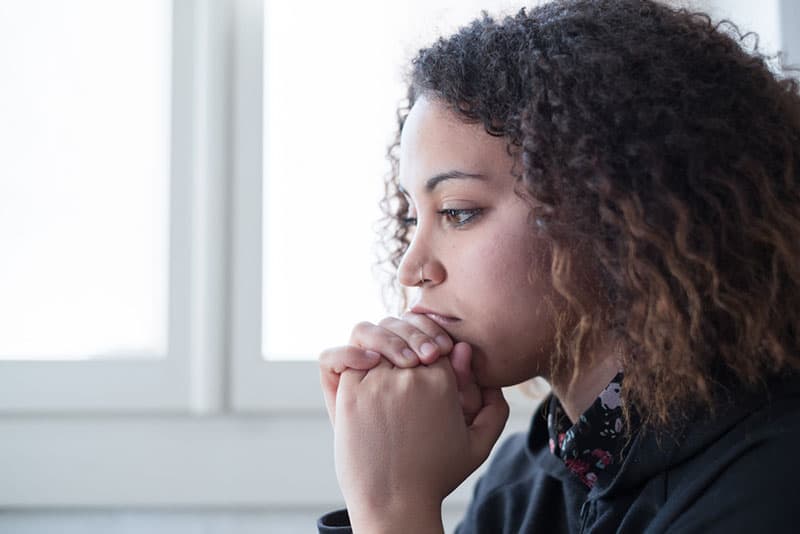 It's either give up on drugs or die. It's the same for you. Leave him or die from the inside.
If your guts are telling you something is wrong, and if you're feeling like you've been imprisoned, if your true self is slowly starting to fade or if you have disappeared completely, then you are being emotionally abused.
All of the things I wrote are true, but most of the women who are living it can't accept it or are afraid to.
If you're still too scared to take the step to being 'sober', to abandon the sociopath that constantly feeds you with toxicity, remember this…
Love isn't supposed to be that way. Love isn't supposed to yell at you because it's having a bad day.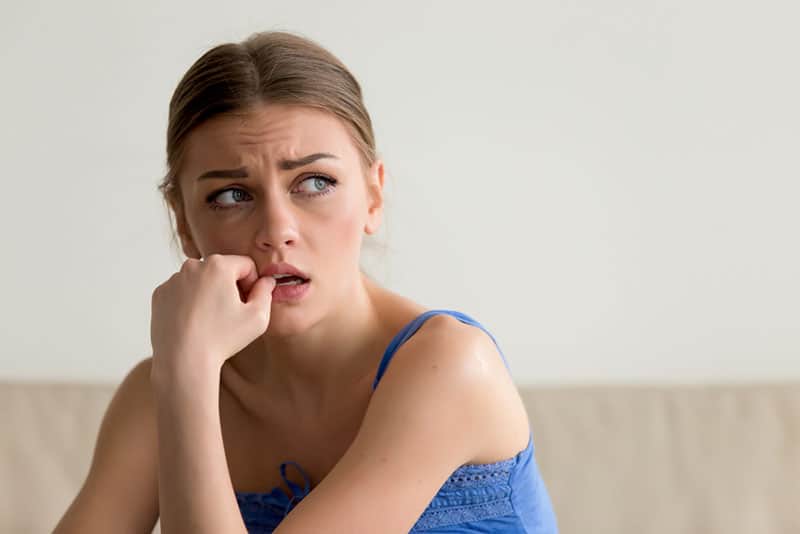 Love isn't supposed to emotionally blackmail you. Love isn't supposed to make you feel less worthy.
Love isn't supposed to break you.
But these men are everything but love. They scream, they yell and they disrespect.
These men don't know how to love. They know how to pretend to love you.
They use their villain manipulative power to gaslight you and make you completely oblivious to what's happening.
They have the power to control you, but only until you wake up from the nightmare they've directed and realize you deserve and want way better than you have now.
Open your eyes to save yourself. See what he's doing to you, and just like myself, run for your life.
See also: Are You The Target Of A Sociopath? 10 Ways To Find Out
He is gaslighting you and making you feel you are the crazy one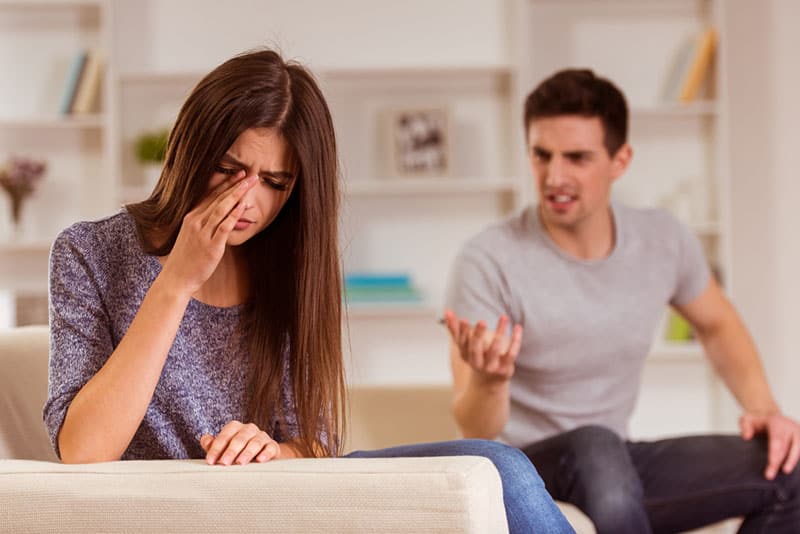 It's his favorite tactic, something he does best. He makes you believe things which are not true.
Even if you doubt him at first and confront him about it, he will make such powerful and vivid excuses and that discussion will go on for days.
He will act like it's not a big deal. Even if you caught him texting another woman who is clearly his mistress, he will make you believe it's not true.
At first, you will insist on him explaining you the situation, but after some time of hearing the same excuses, you'll start doubting yourself.
You will actually make yourself believe it's all in your head, that you are pushing things too far.
That was his plan all along. To make you believe you're the crazy one and that he never did anything wrong.
He is making you think everything is your fault.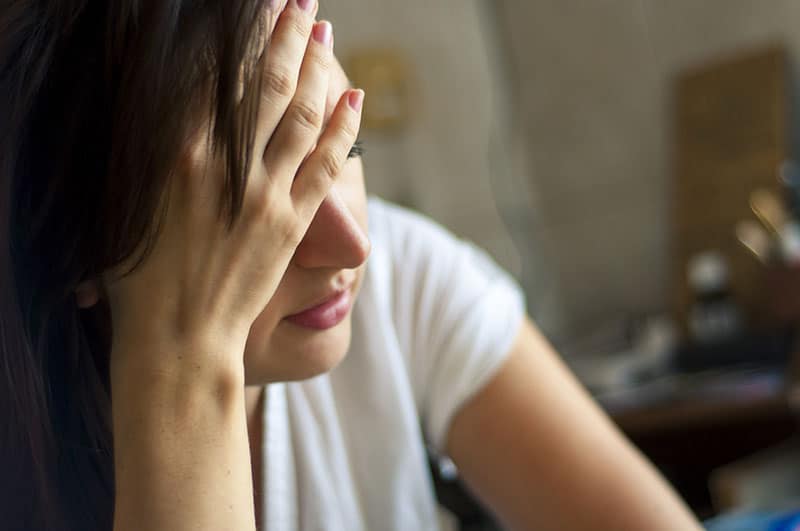 He is totally guilt-tripping you. He makes you think you are the one to blame for literally anything—his and your mistakes.
After all, he is the perfect one and it is impossible for him to make a mistake. You are the incapable one, submissive, the last on the list.
This is how he emotionally blackmails you.
If he has troubles in his life, he will guilt you by saying you don't love him or that you don't give him enough of your time and that's why he's been failing. Not because he is incompetent, but because you don't try hard enough.
He's a control freak
He is obsessed with control. That's why he has isolated you from the rest of the world.
He doesn't want you to communicate with anybody but him, so he can feed you with his toxic thoughts and violent behavior.
So you think there is nothing better out there for you, only what he gives you.
He also knows he can't keep your attention. After you fall for him, he knows he has to do something to force you to stay.
To make this come true, he has mastered controlling any possible situation, so there won't be any surprises. This makes you feel like a prisoner.
He's a complete hypocrite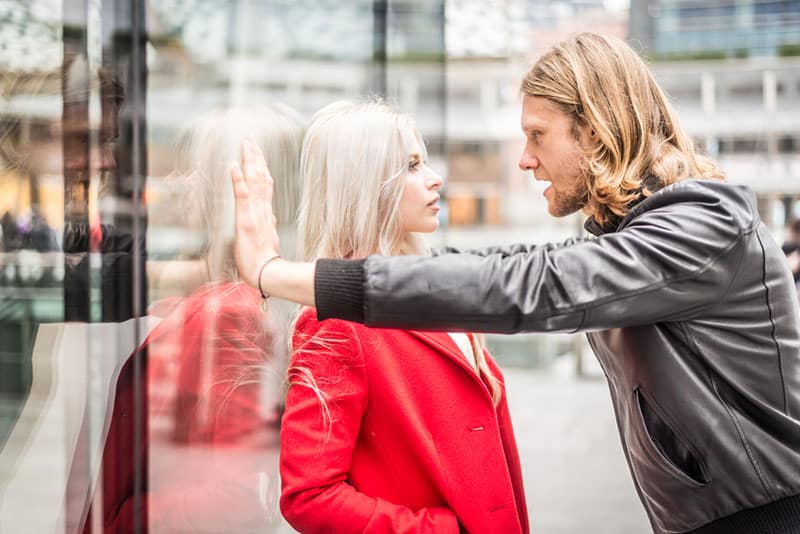 At the beginning, he will be perfect. He will move mountains for you and you will for him. But, after some time, he will change and become worse and worse.
He will cheat, he will lie and he will manipulate you. He will treat you like you are the last on his list of priorities because, in fact, you are.
And what's hilarious is that you are supposed to remain perfect and flawless.
You have to watch out for your behavior and you have to be careful not to hurt him in any possible way while he treats you like crap.
The world revolves around him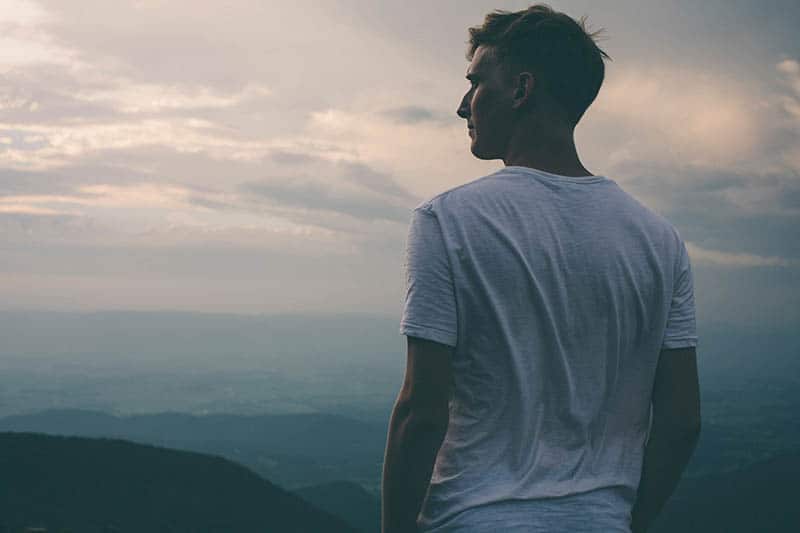 He needs to be the center of the attention and your whole world has to revolve around him.
If you do something that doesn't have to do anything with him, he'll get insanely jealous and make you pay for that 'mistake' you made.
In fact, he doesn't have an identity of his own. He needs you to boost his ego and to feed him with your approval which is sad when you look at it more closely.
He doesn't respect your boundaries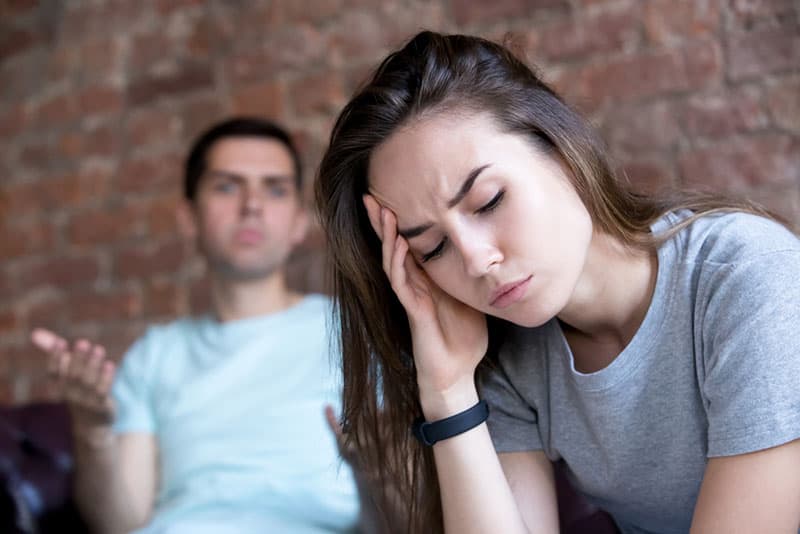 This is again because he doesn't respect you enough to care. We all have boundaries, we all draw the line when something is too much for us.
We have things which we tolerate and things which we despise.
Well, he doesn't respect that. He thinks he has the right to set your boundaries for you.
And even if you remain firm and let him realize when it's enough, he won't respect it.
He will cross those boundaries every time he wants because he doesn't care at all about what you need or think.
He lies perfectly
He was born this way. Pretty much everything he says is a lie. He lies so perfectly that you would never doubt him and he is consistent.
He never loses himself in that mess of lies he creates. Even if you catch him lying, he will remain calm and all together. And he will lie his way out of that situation, too.
He will slowly consume you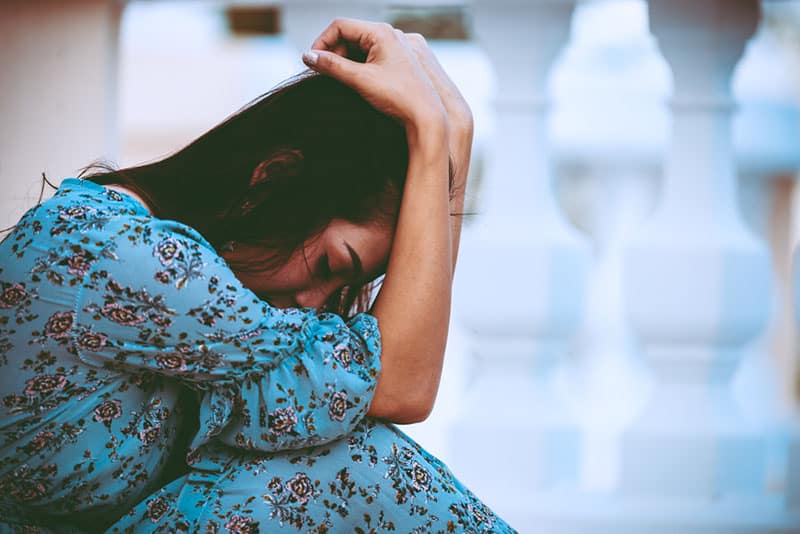 He will use you and he will suck your energy dry. And this will go on and on as long as he needs it.
Even when you are all drained having nothing more left, he will leave you for a while to recharge and come back and feast on you some more.
He will infect you with his toxicity and prevent you from seeing how capable, strong and beautiful you are.
His main goal is to assure you that you are one big nothing without him.
And to achieve that, he plays all kinds of emotional mind games, just to assure you that he is all you can ever have.
If he tried to keep you in any other way, he would be alone forever.
You're fighting with anxiety and you don't know why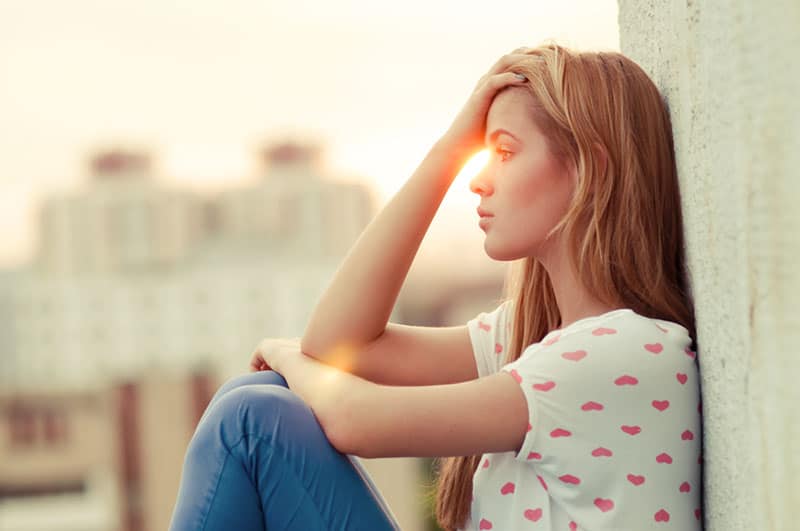 You're anxious and you can't figure out why. Well, it's because your whole relationship is wrong.
He is wrong. It's because you don't feel good in your relationship and you feel he is being disrespectful and mean for no good reason.
You think everything is your fault, and you blame yourself because he tricks you into doing that.
You think you are less worthy and you actually start to believe that you are lucky you have any kind of relationship in the first place.
You're anxious because you overanalyze things which are so simple, only you can't see them yet.
He is extremely rude to the people he has no interest in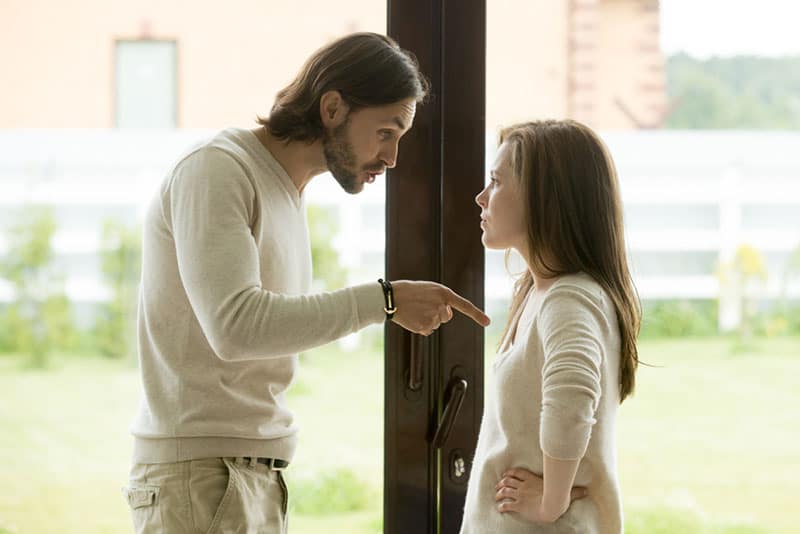 He was only kind to you and he only bothered to impress you. He doesn't care about other people and is never kind to anyone.
On contrary, he is extremely rude and unpleasant. That's because he doesn't need anything from those people, so he doesn't hide his real face and treats them like crap.
When he actually needs someone's help, he turns on his full charm and of course gets what he wants.
Afterwards, you're just another face in the crowd for him—completely irrelevant and non-existent.